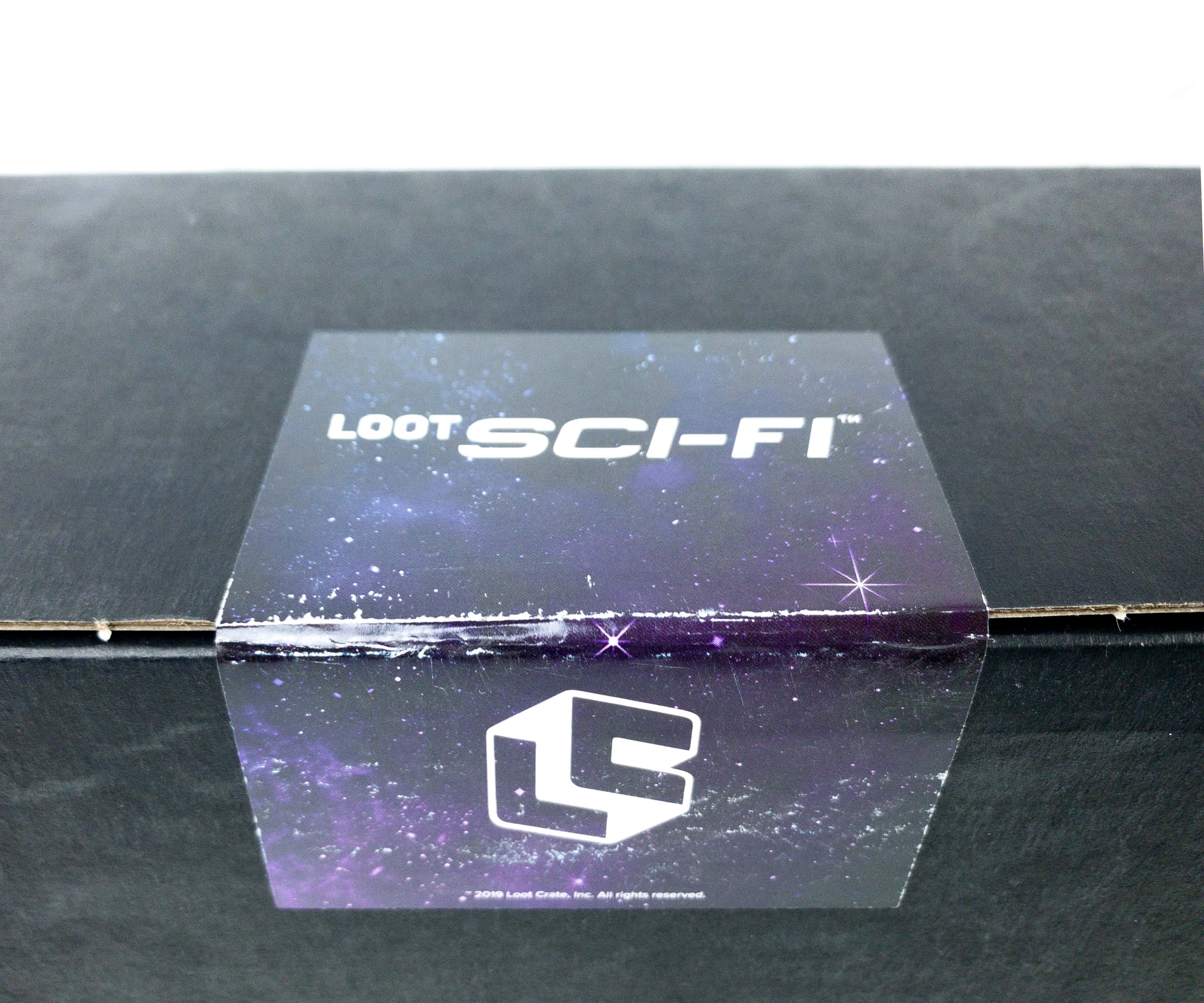 Loot Sci-Fi is a new subscription box from Loot Crate. It originally launched as a bi-monthly box, and is now a quarterly box for $39.99, four times a year. It features exclusive gear from the greatest Science Fiction movies, TV shows, and literature. Each box contains exclusive and 100% Sci-Fi-inspired collectibles, apparel. home goods, and more, that you cannot get from anywhere else, with a $60+ value! The crate ships to US, UK, Canada, and other parts of the world!
NOTE: All of Loot Crate subscription boxes are experiencing substantial delays. If you subscribe now you run the risk of never receiving boxes. Only subscribe if you are ok with that risk. 
fdsfdssdfdsfdsf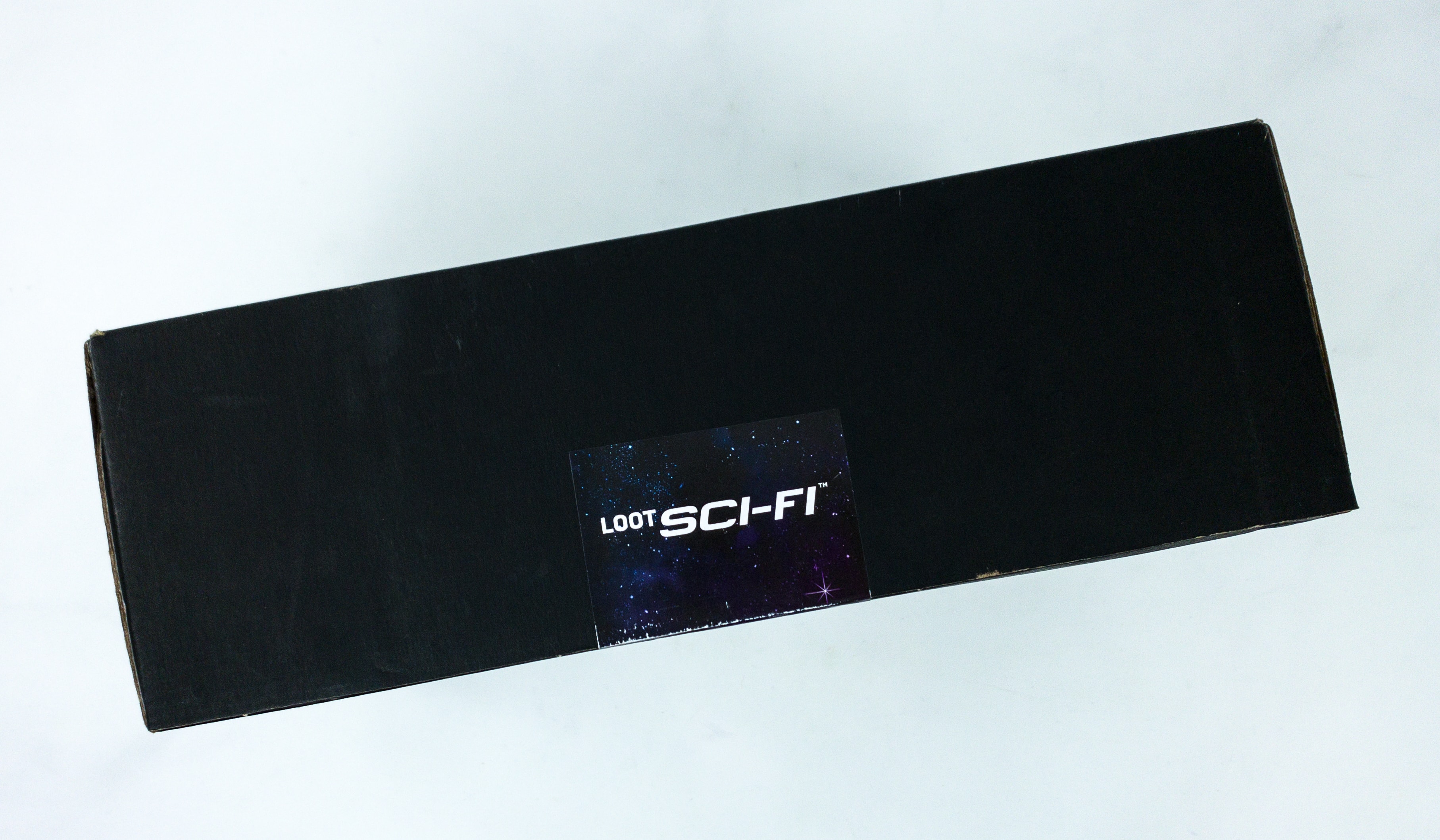 The box is sealed with a Loot SCI-FI sticker.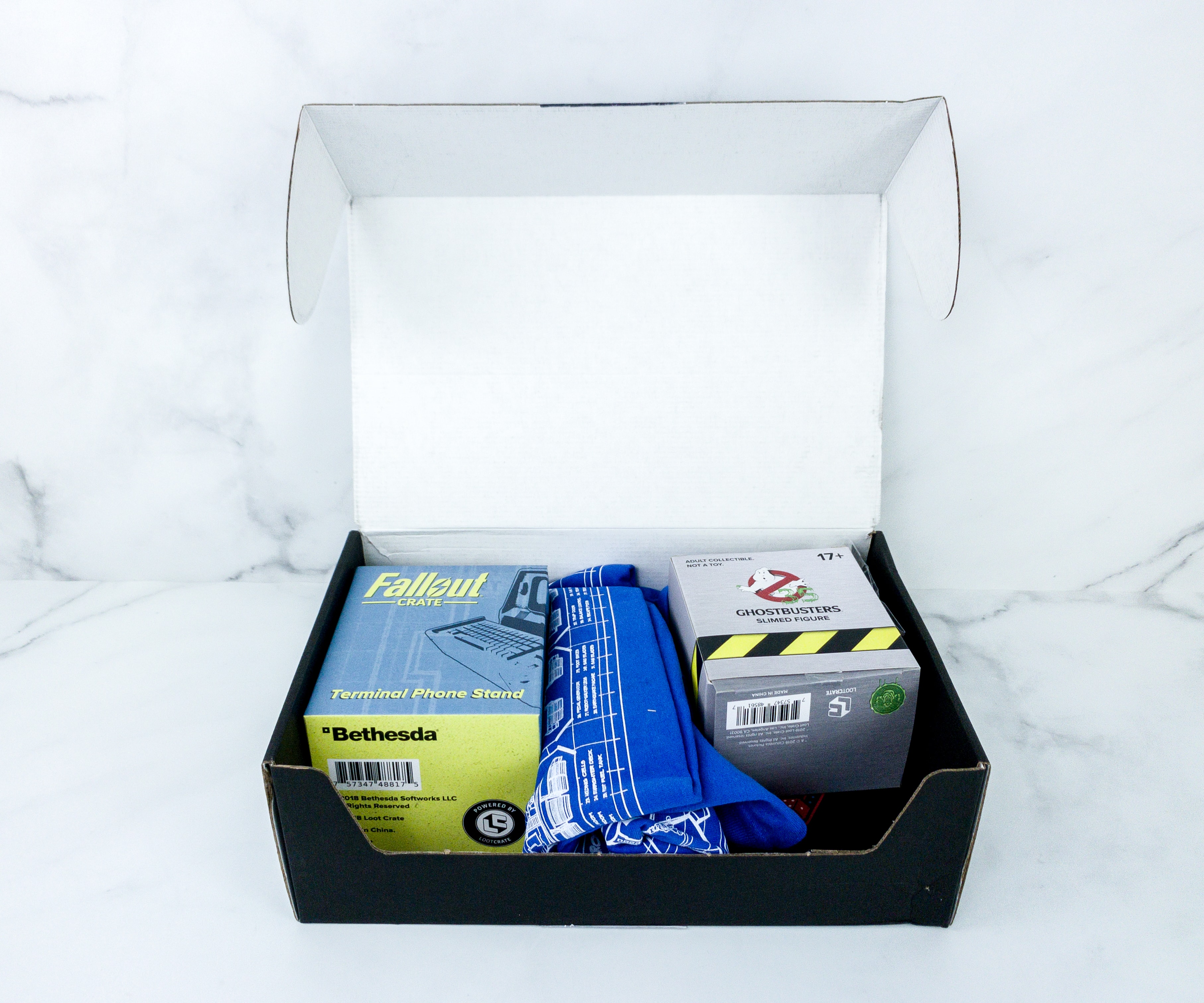 Some of the items arrived in their original packaging.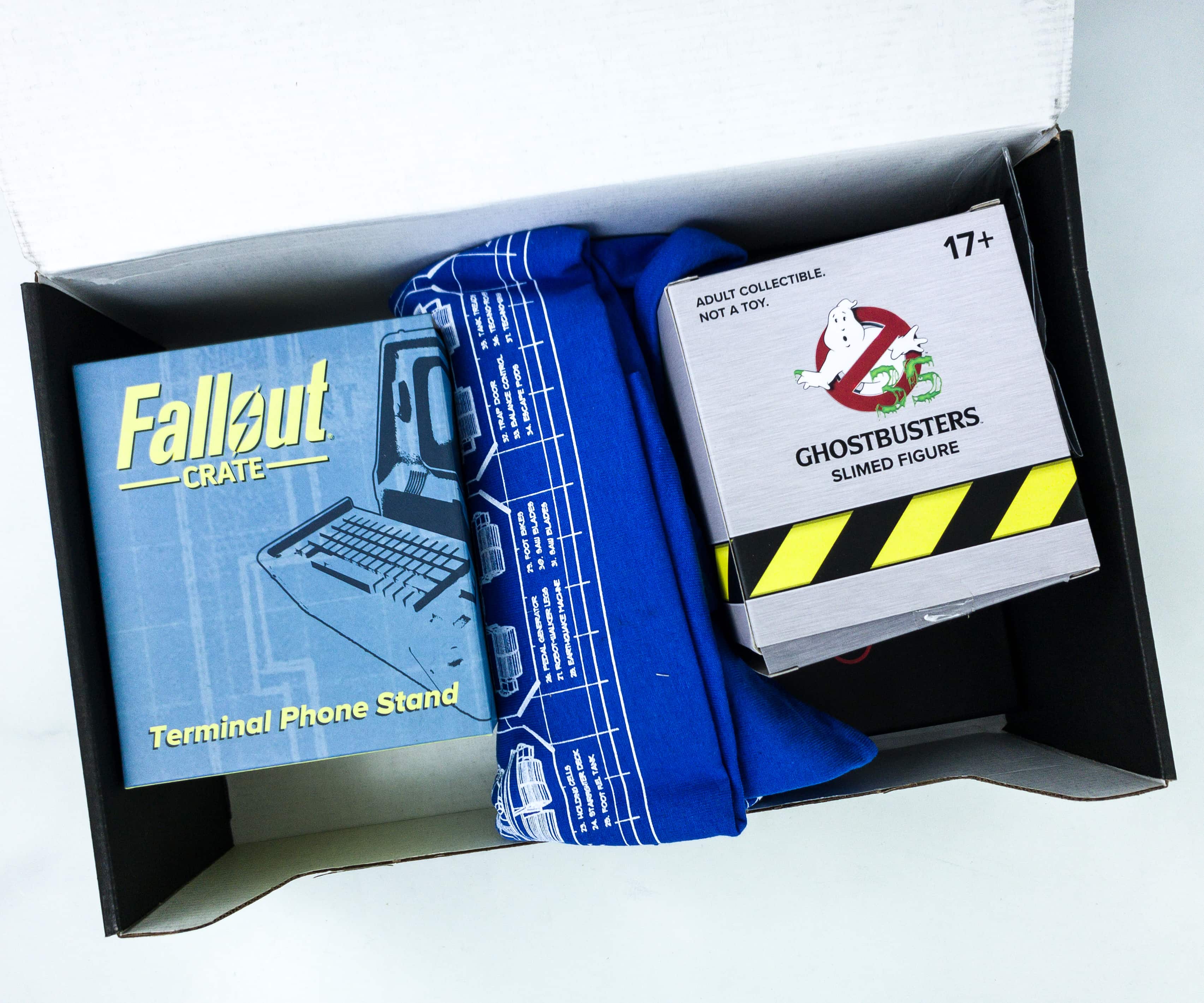 I am excited to take all of these goodies out of the box!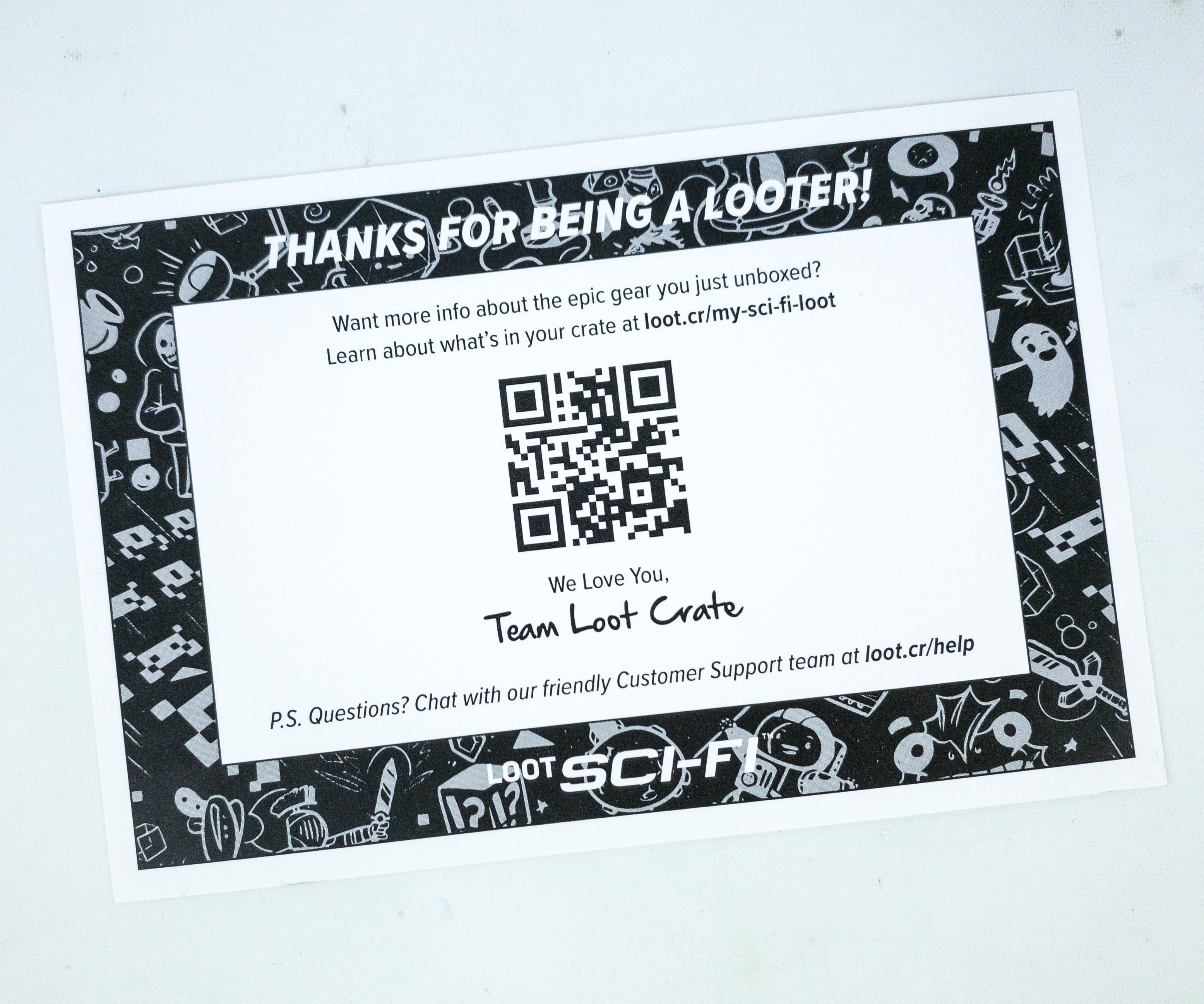 There's a card with a QR code that we can use to learn more about this crate. The theme for this month is MACHINES.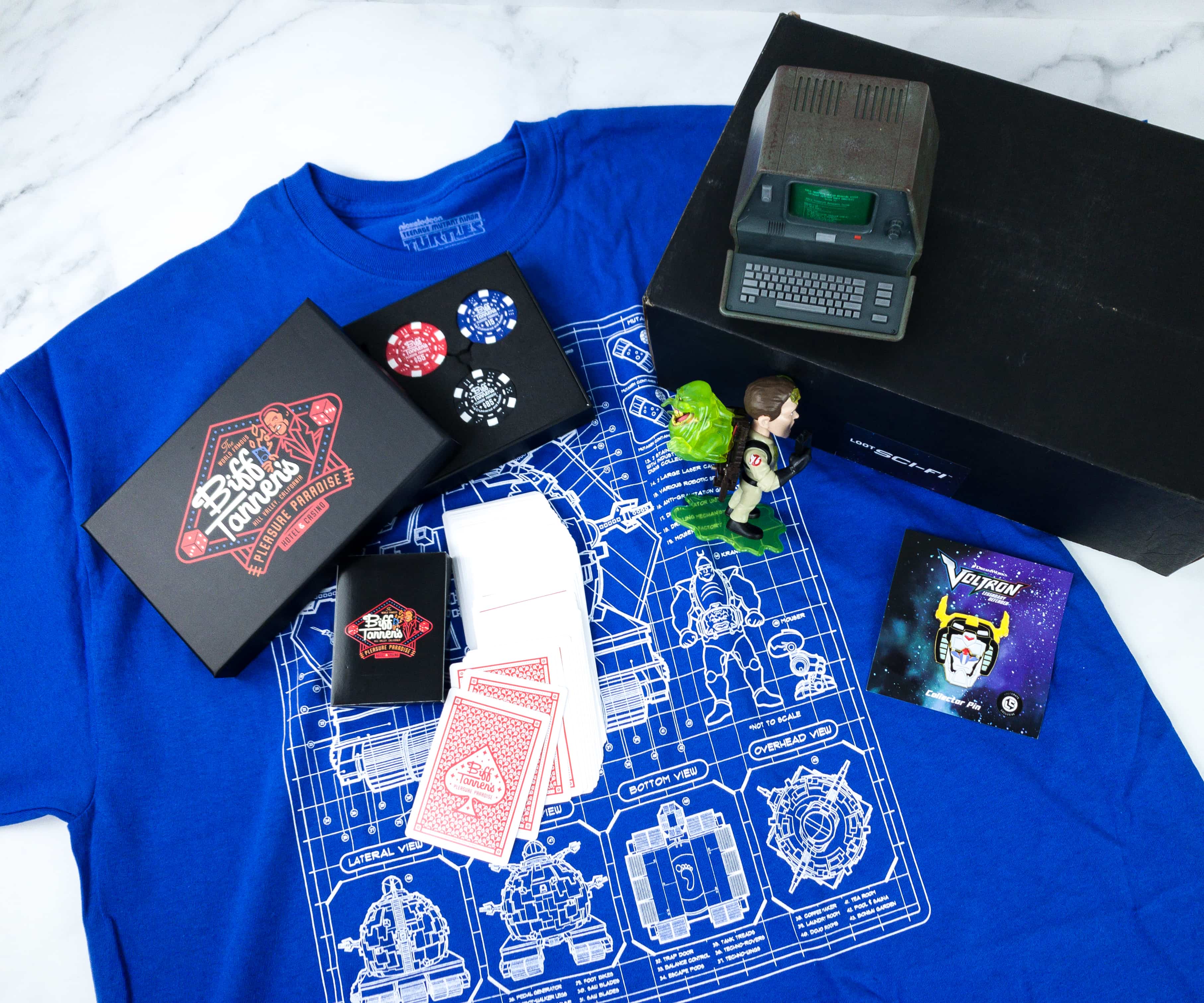 Everything in my box!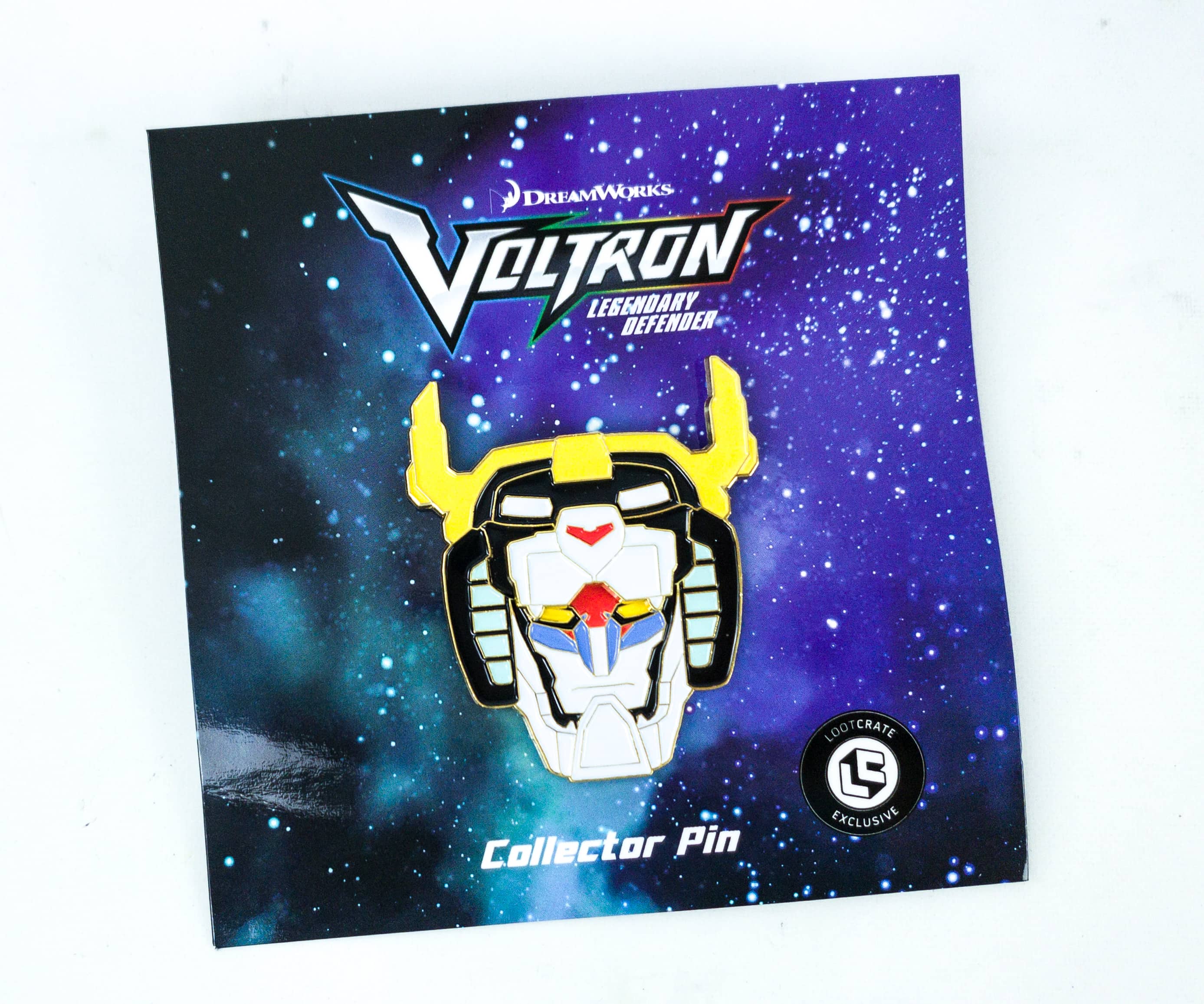 Voltron Legendary Defender Enamel Pin. It's the same pin that we got from Loot Anime June 2017 box, and it's Voltron!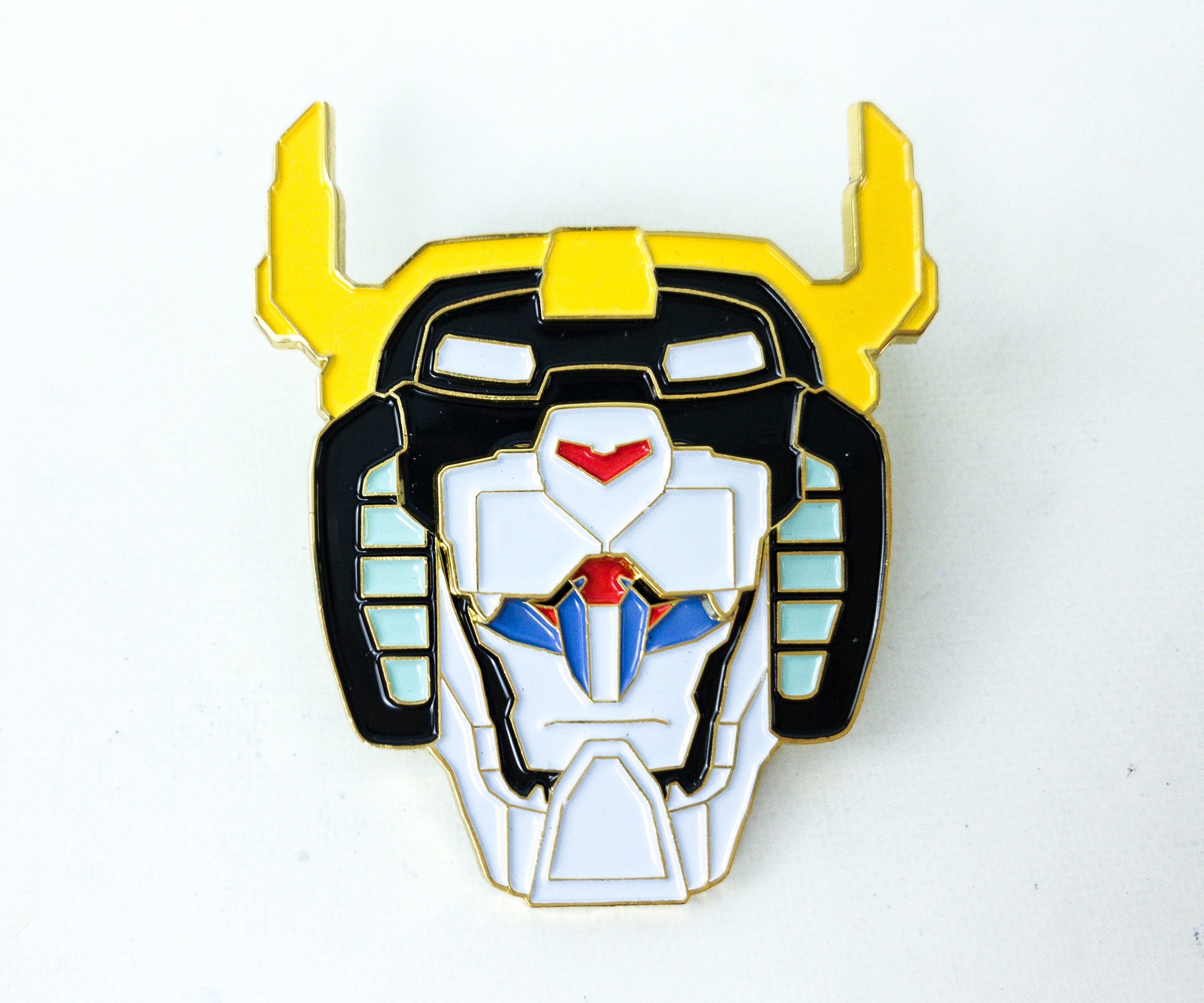 We all know that Voltron's mouth is movable to reveal his face. Also, the pin is licensed by Dreamworks.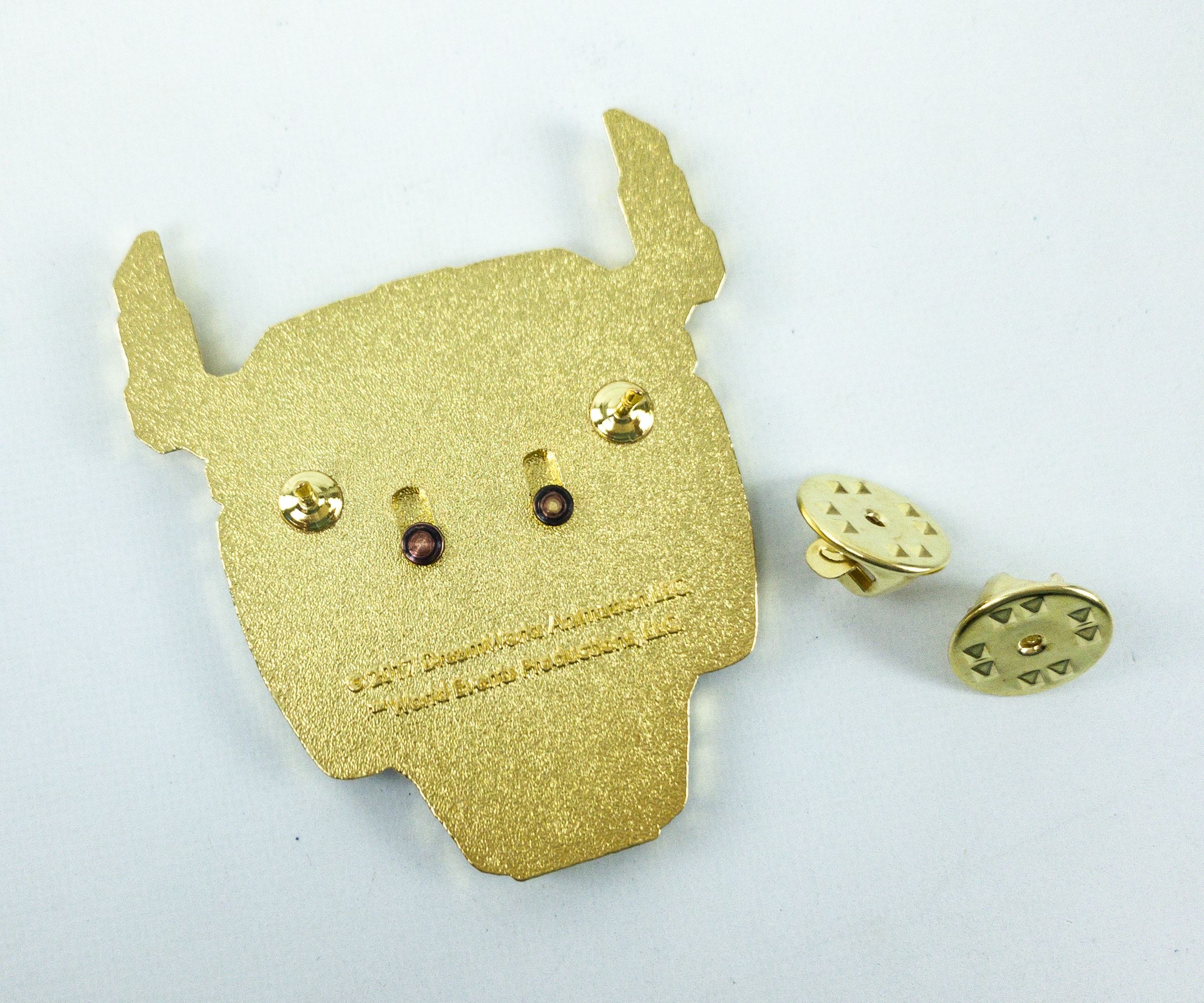 It's a two-post pin paired with butterfly clutches to carry the weight and secure it in place when used.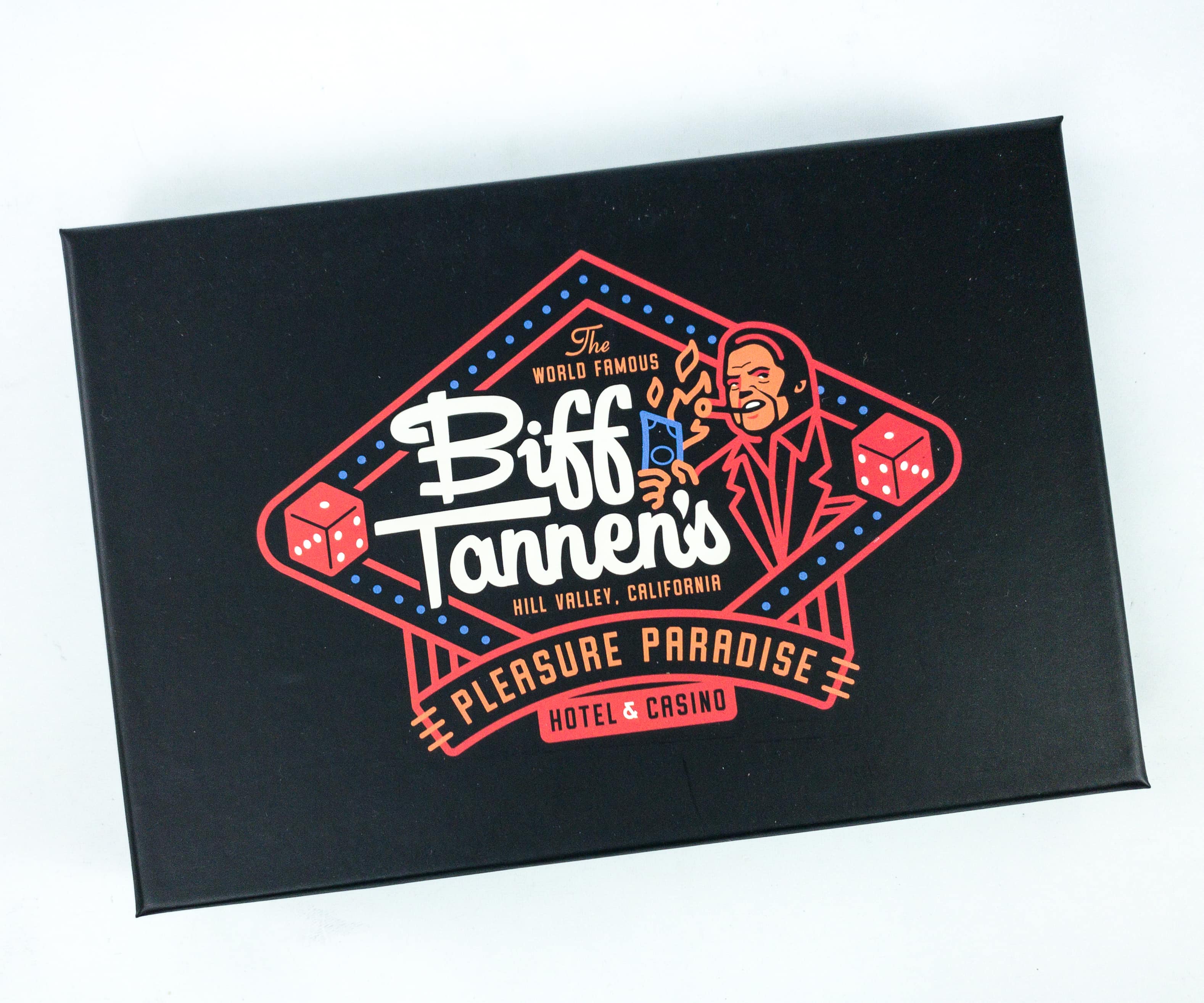 Back To The Future Part II Poker Set. This poker set is inspired by the main antagonist of Back to The Future, which is Biff Howard Tannen. It's also in the Loot Crate DX May 2019 box!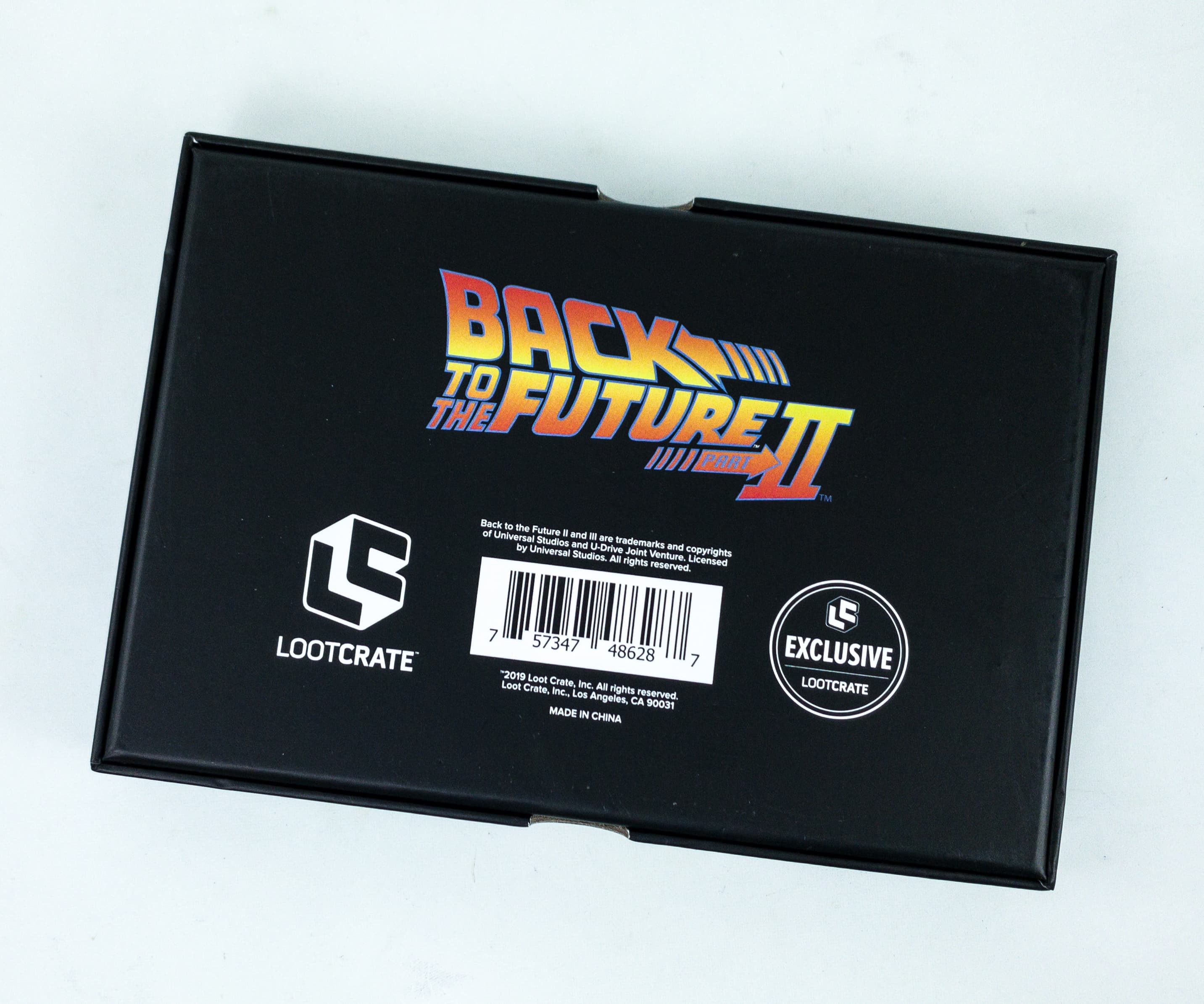 It's an exclusive Loot Crate item, and everything's secured and placed in a sturdy box!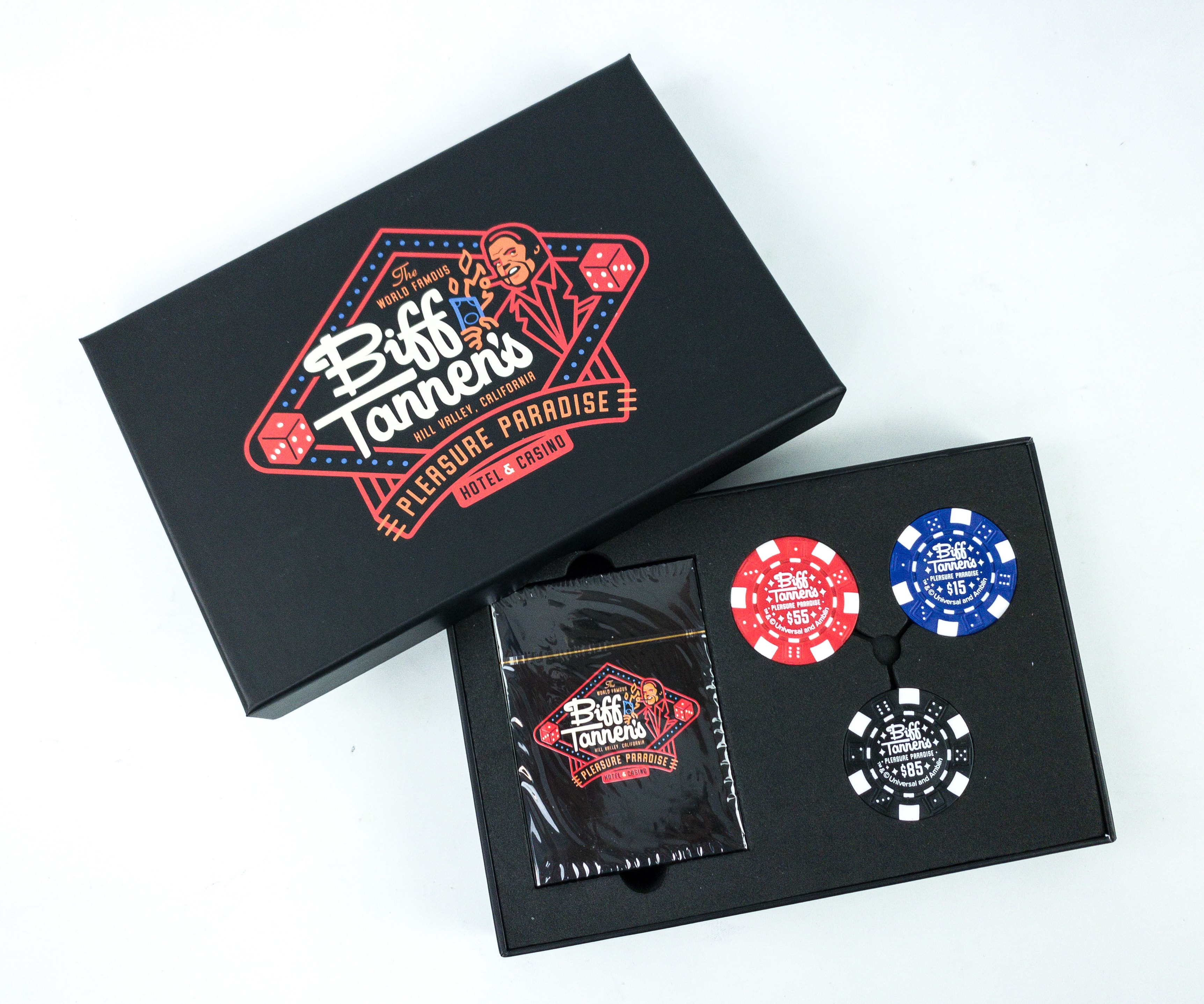 When you take off the box's lid, you can see that everything's nicely arranged inside the box, and the deck of cards even came in another box.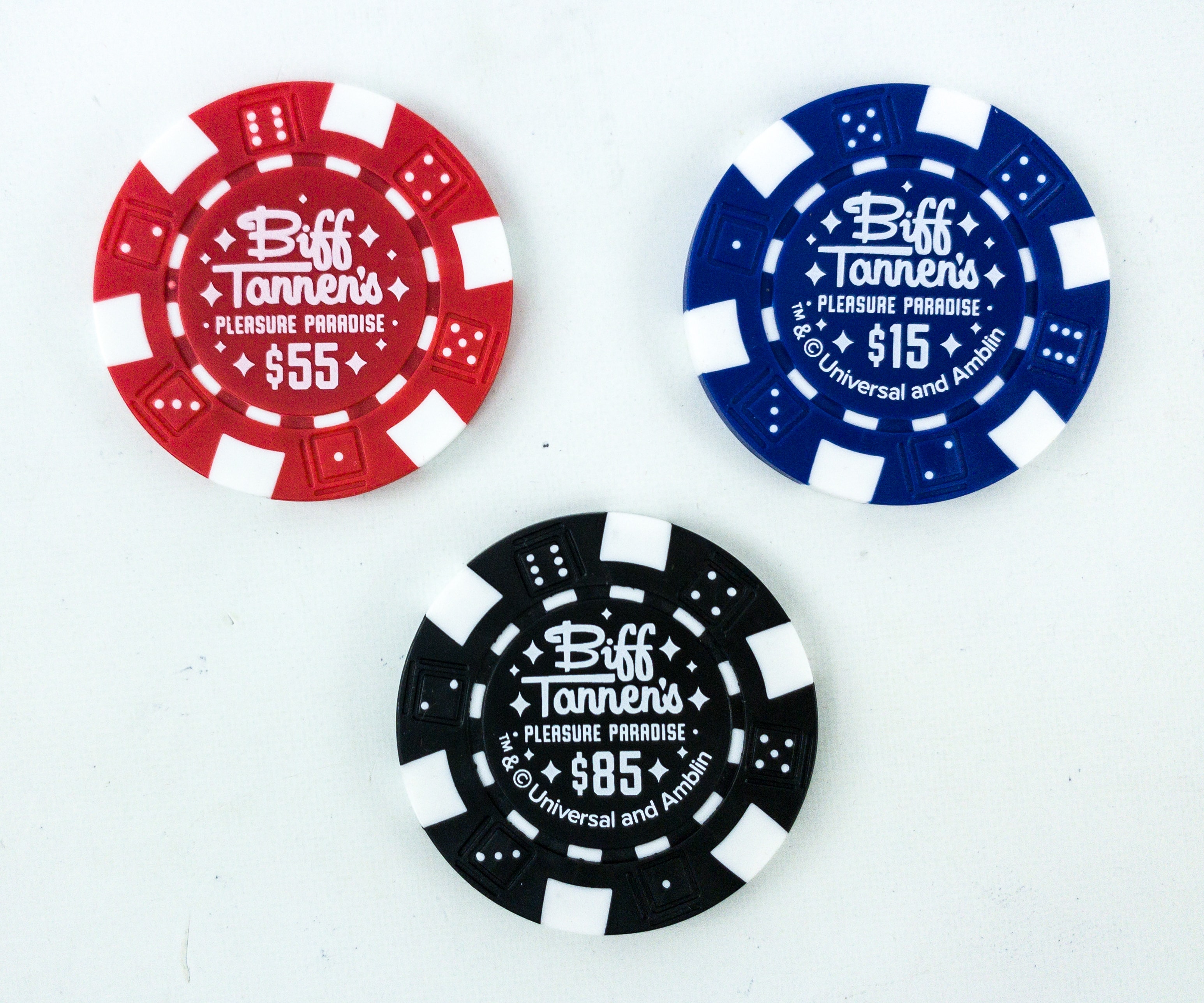 Each color of the poker chips corresponds to an amount of cash: the red one is worth $55, black is worth $85, and the blue one having the lowest equivalent which is $15.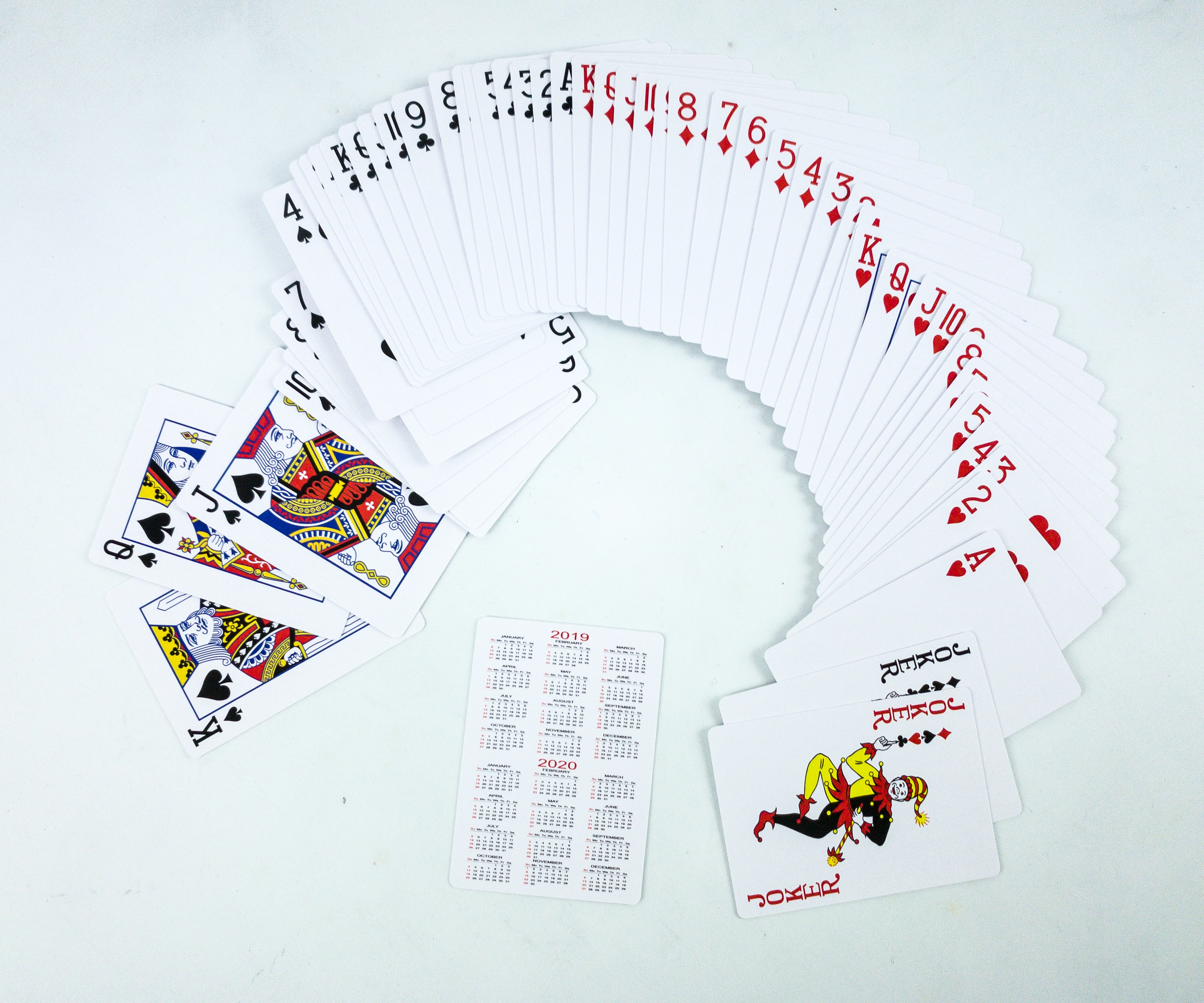 The deck of cards, of course, came with a complete 52-piece set plus 2 joker cards, and a 2019-2020 calendar.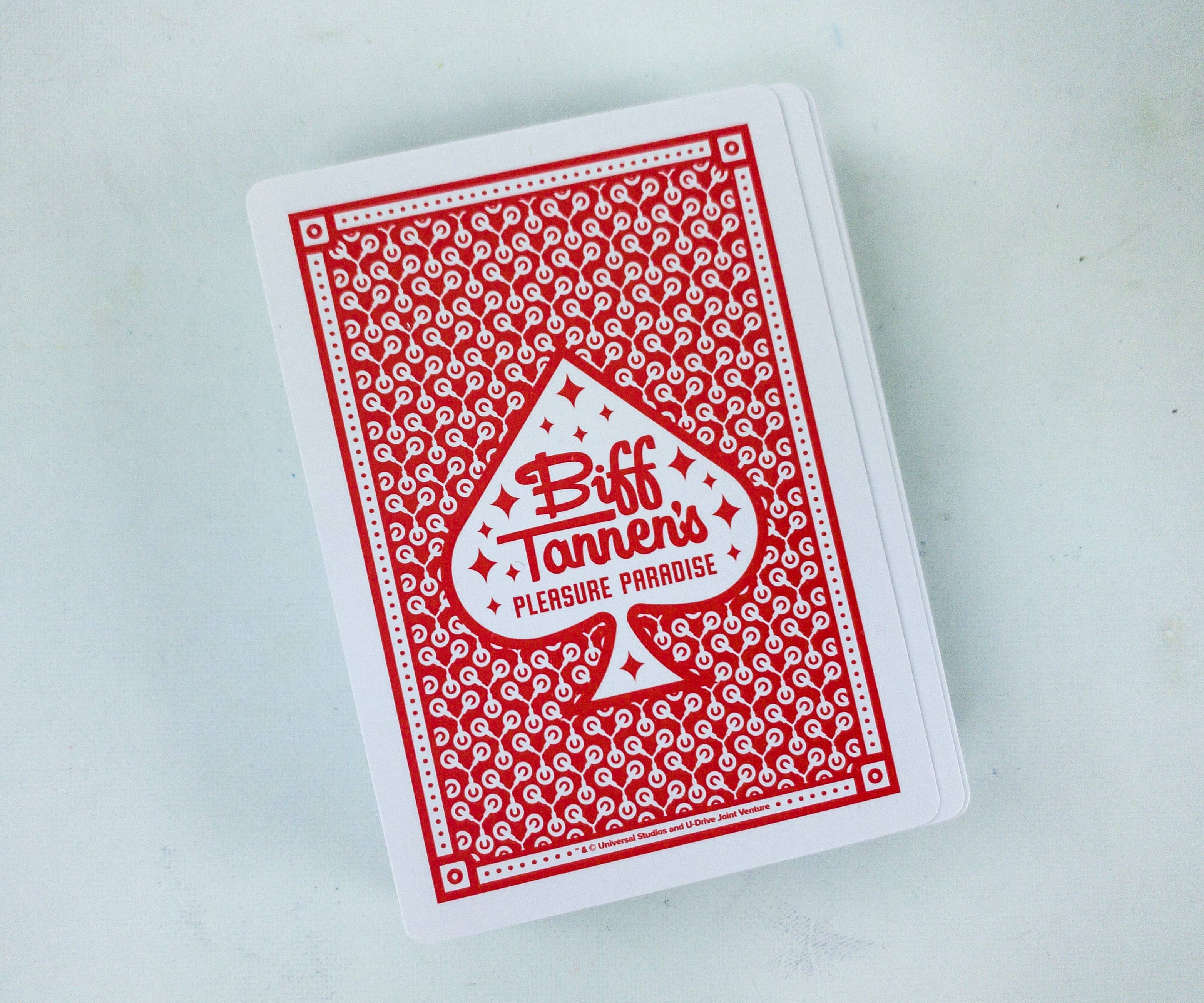 The artwork on the back of the cards featured Biff Tannen's name.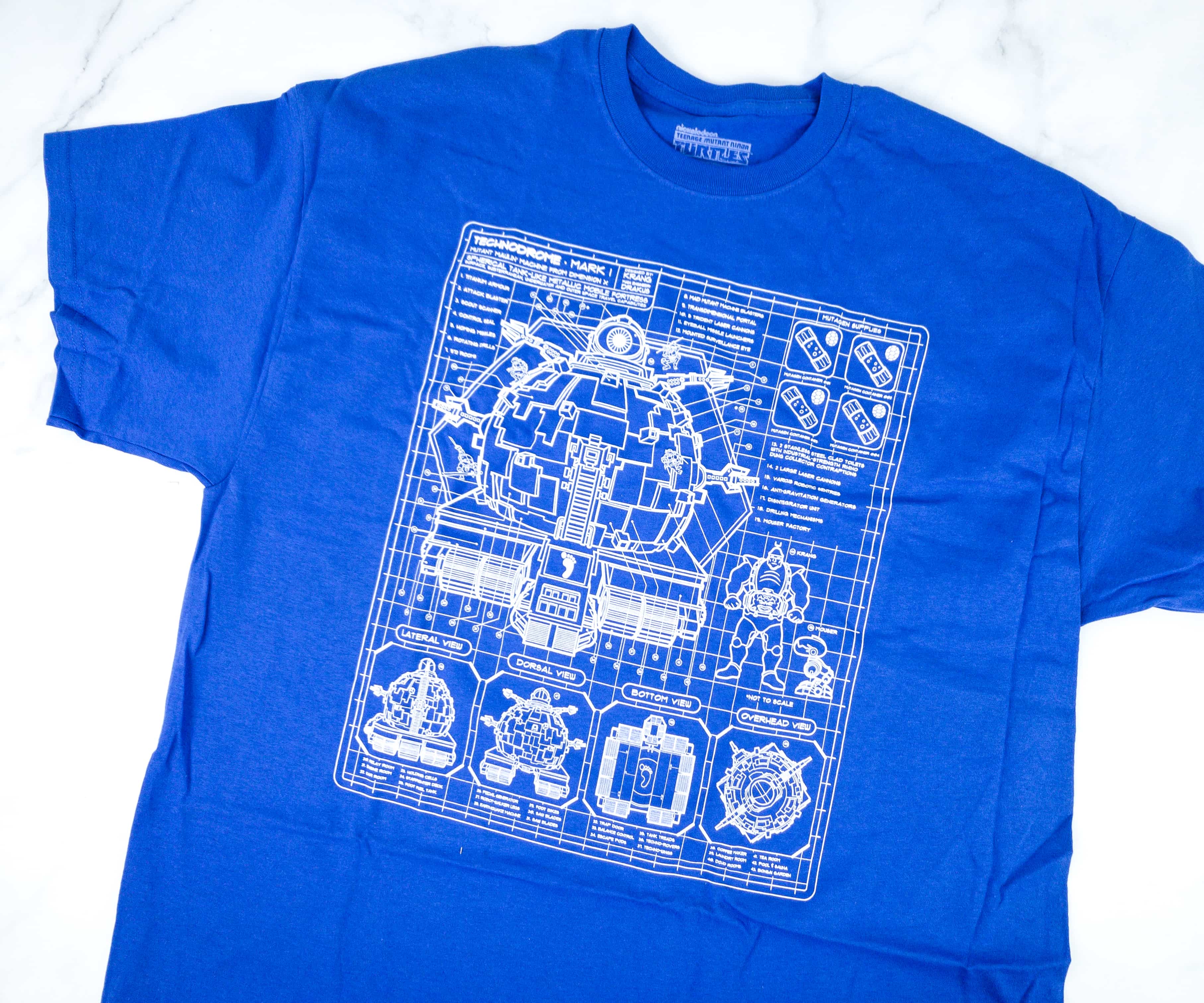 Teenage Mutant Ninja Turtles Technodrome T-Shirt. I got a black version of this TMNT Technodrome shirt from Loot Crate June 2019!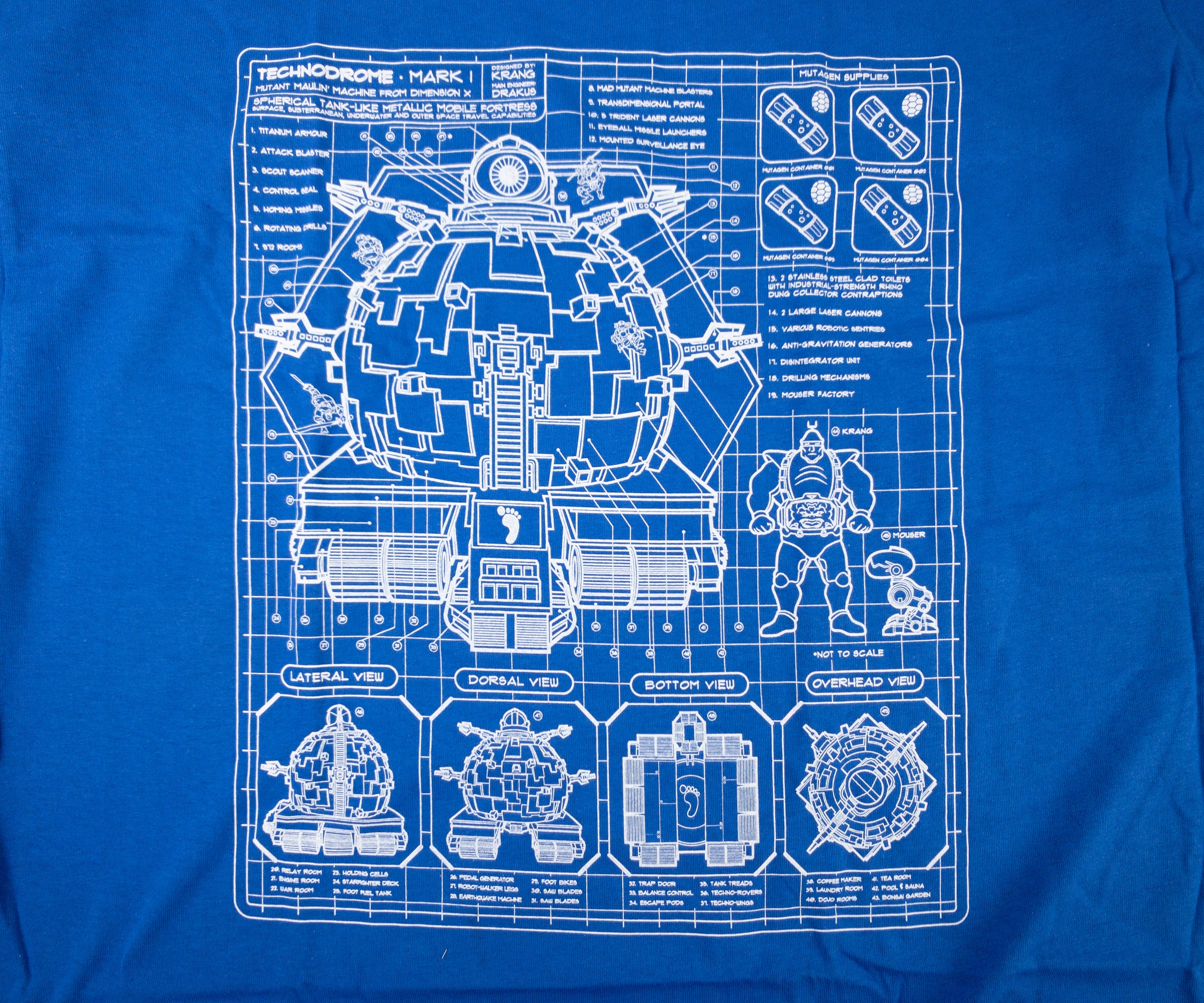 The Technodrome is a semi-spherical, tank-like mobile fortress operated by different incarnations of the Krang. The print even features it's lateral, dorsal, bottom, and overhead view, so you can really see how the drome looks like. They even included its different features.
Terminal Phone Stand. This phone stand that looks like an old computer also came in the Fallout Crate April 2019 box.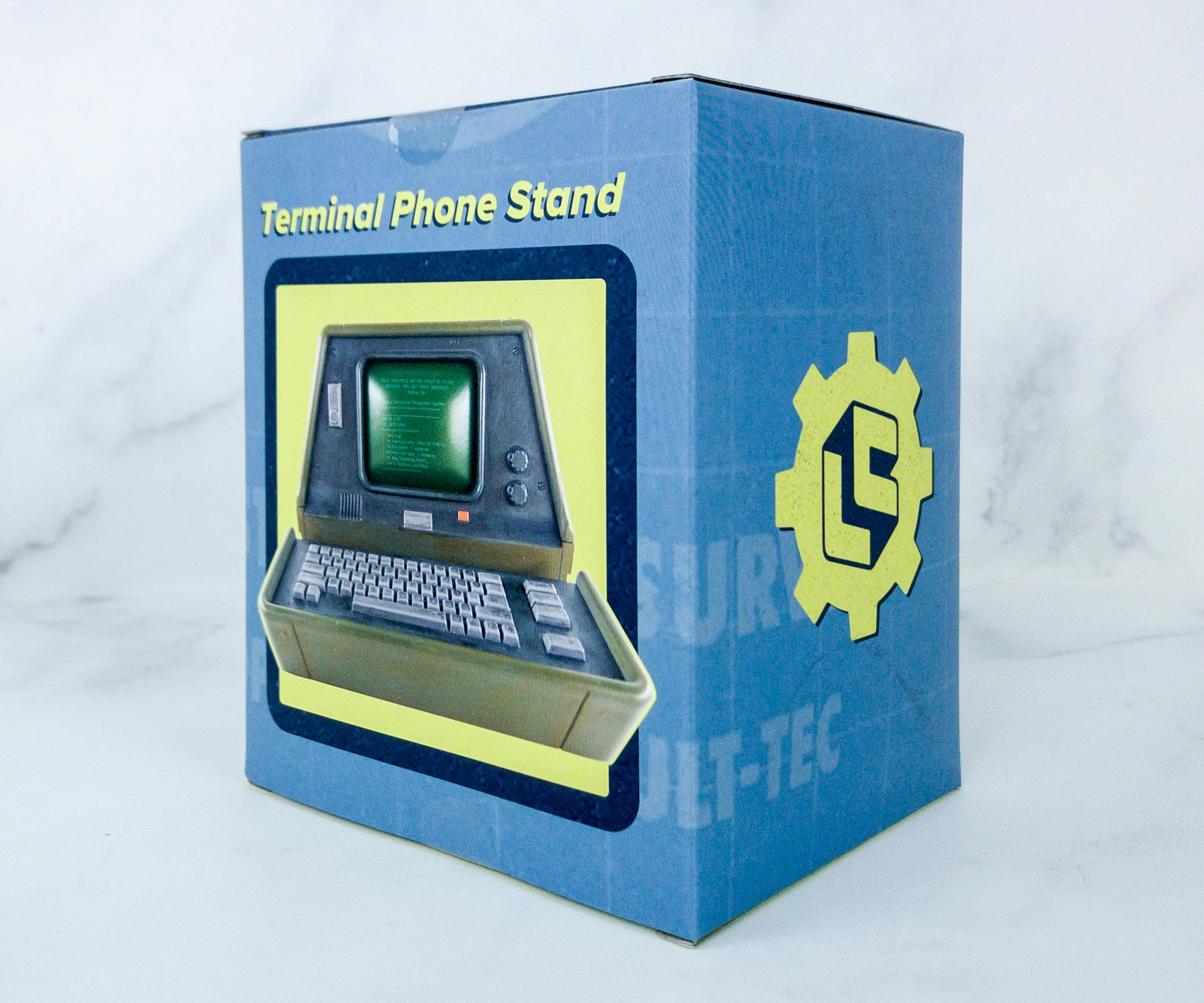 You can see how the item looks as the box also pictures what's inside!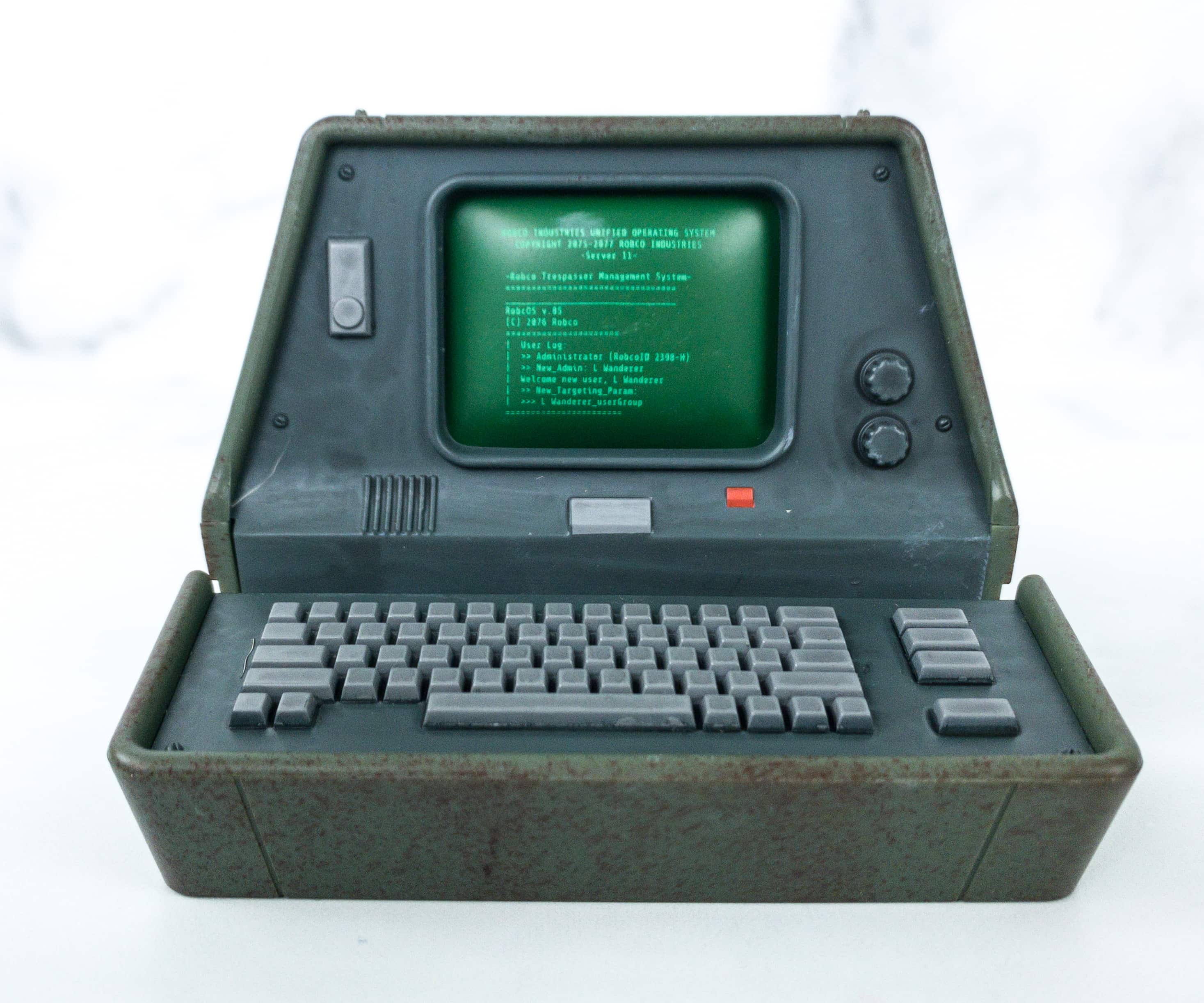 A terminal is a device used to interface various computers, such as those programmed for turrets, safes, doors, storing info and activating robots and other special equipment, while some are rigged to work as traps.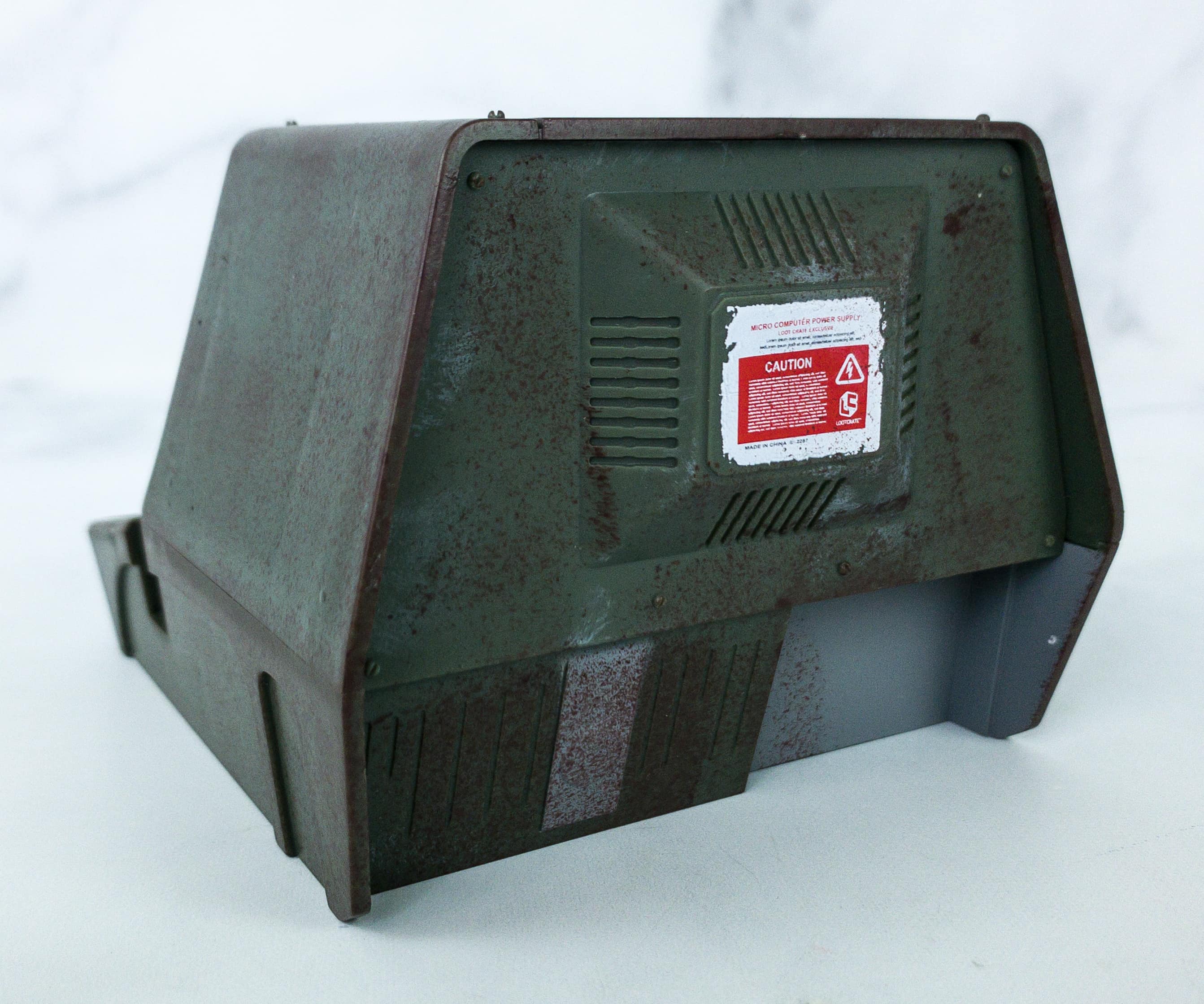 In the game, the operating system (OS) of a terminal is the Unified Operating System, published by RobCo Industries. They look like bulky laptops and work like them too.
A typical terminal (like this one) has a keyboard for typing commands and a monochromatic monitor that displays data. In between those two is the slot where you can make your phone stand!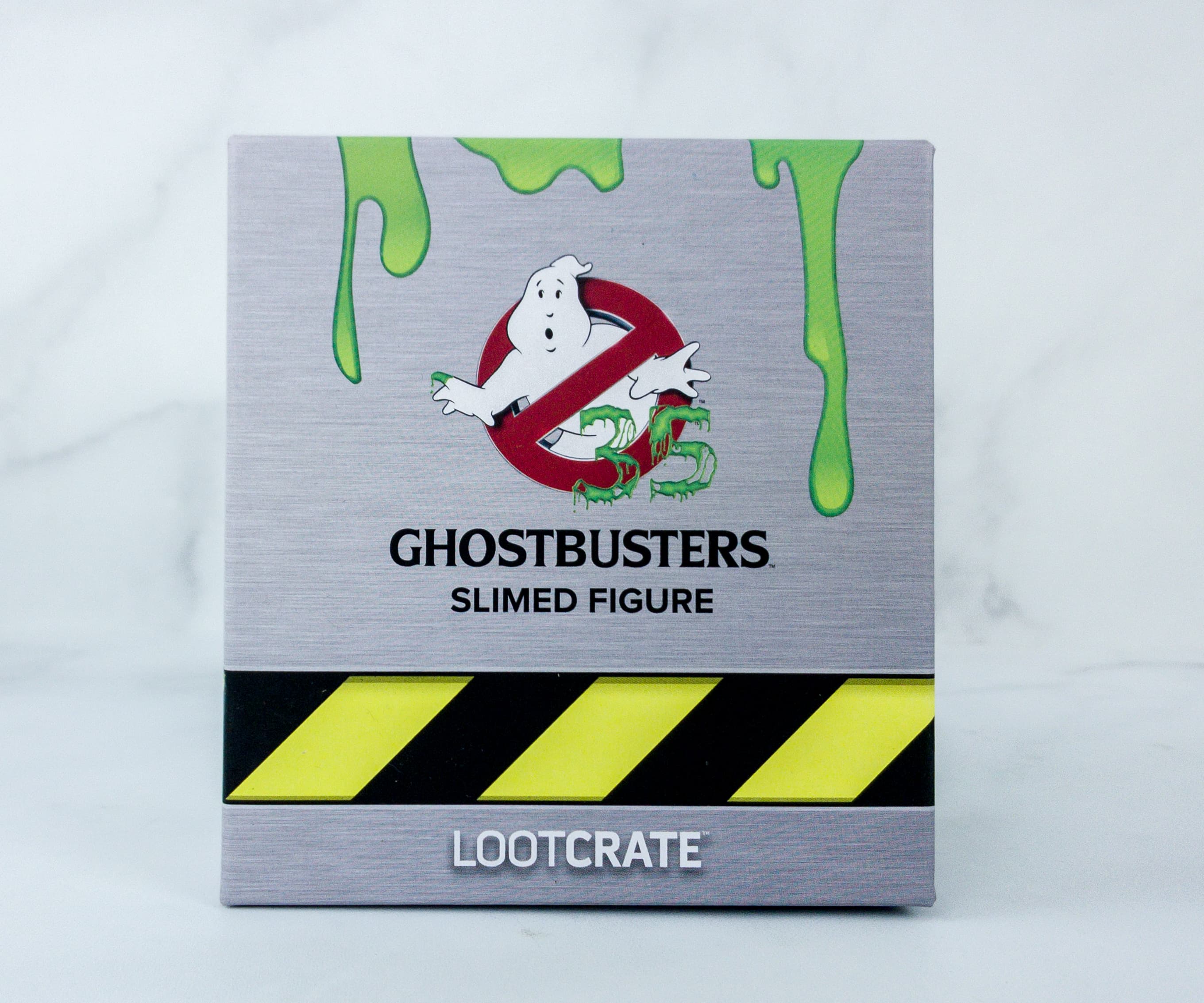 Ghostbusters Slimed Figure. From the fantasy-comedy film, we got the Ghostbusters Slimed Figure, which is similar to the one I got from Loot Crate May 2019.
The figure is composed of 3 easy-to-attach parts: The Ghostbuster, the soon-to-be mascot, and slime!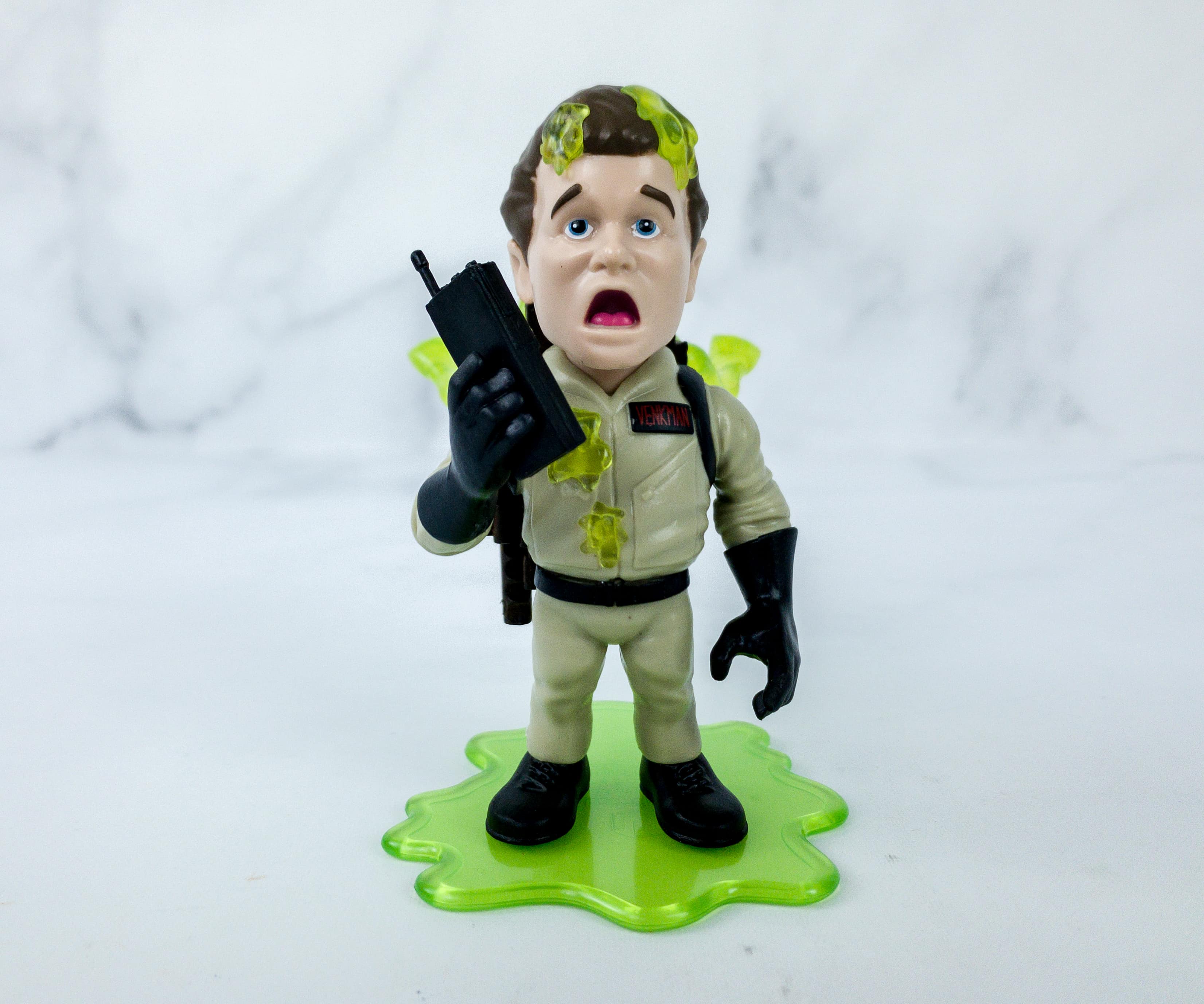 Here's one of the original Ghostbusters, Peter Venkman! He's wearing the Ghostbusters uniform, a CWU-27p Flight Suit in beige, and he's also holding a Motorola MT500 radio.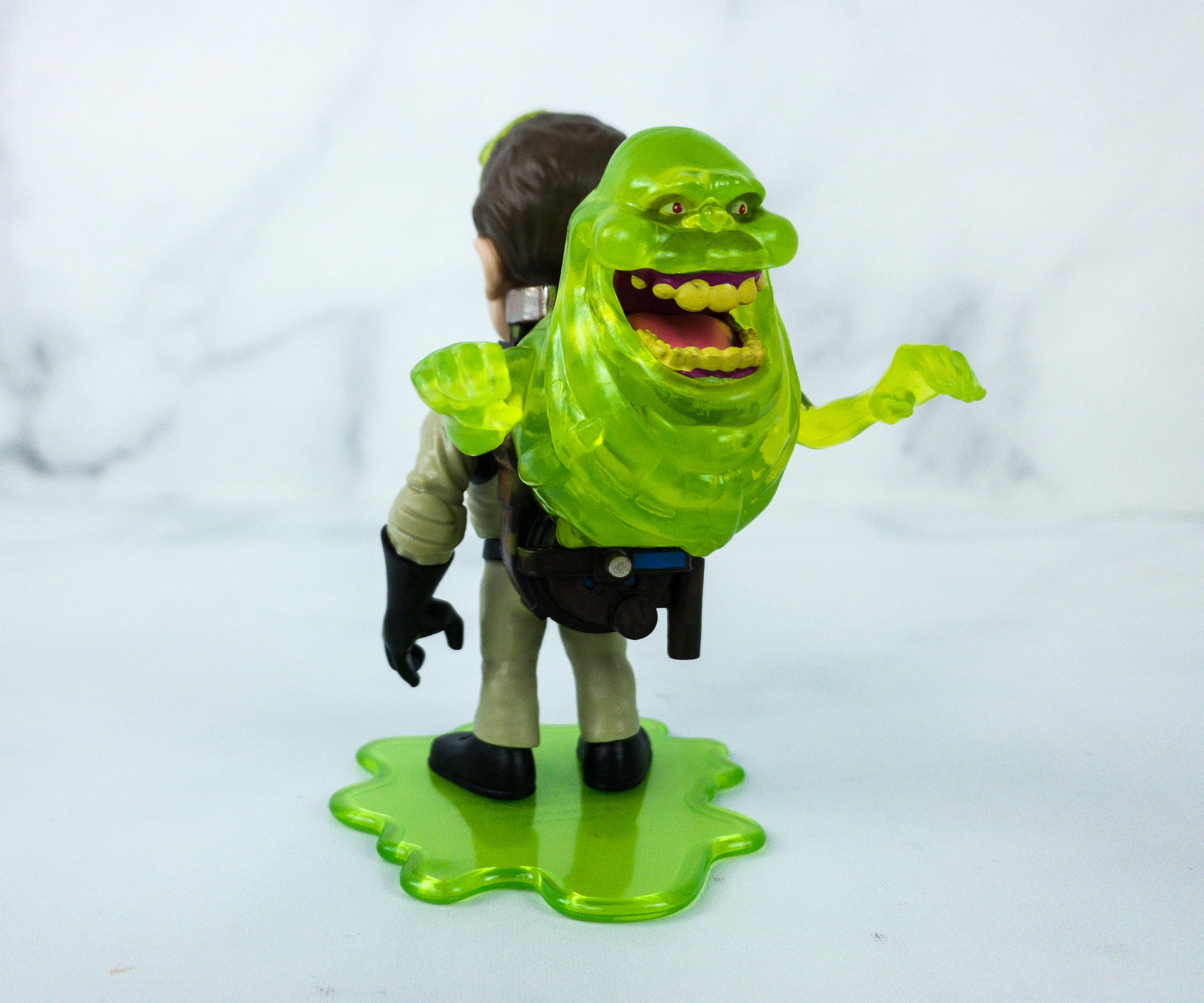 On his back is Slimer, their first-ever catch and soon-to-be mascot! The figure is to commemorate Ghostbusters' 35th anniversary. This box includes dupes from past Loot Crate boxes, but despite that, we're giving this box a chance to improve and include new and fresh items in the coming months. The items are amazing to get for the first time, but I don't think I would want them again another time unless they're edible and something that I really wanted. Also, I got most of these items from the other boxes in this same year. It's a bummer to get the same old stuff and I hope that there'll be no more dupes next time. What do you think of Loot Sci-Fi?