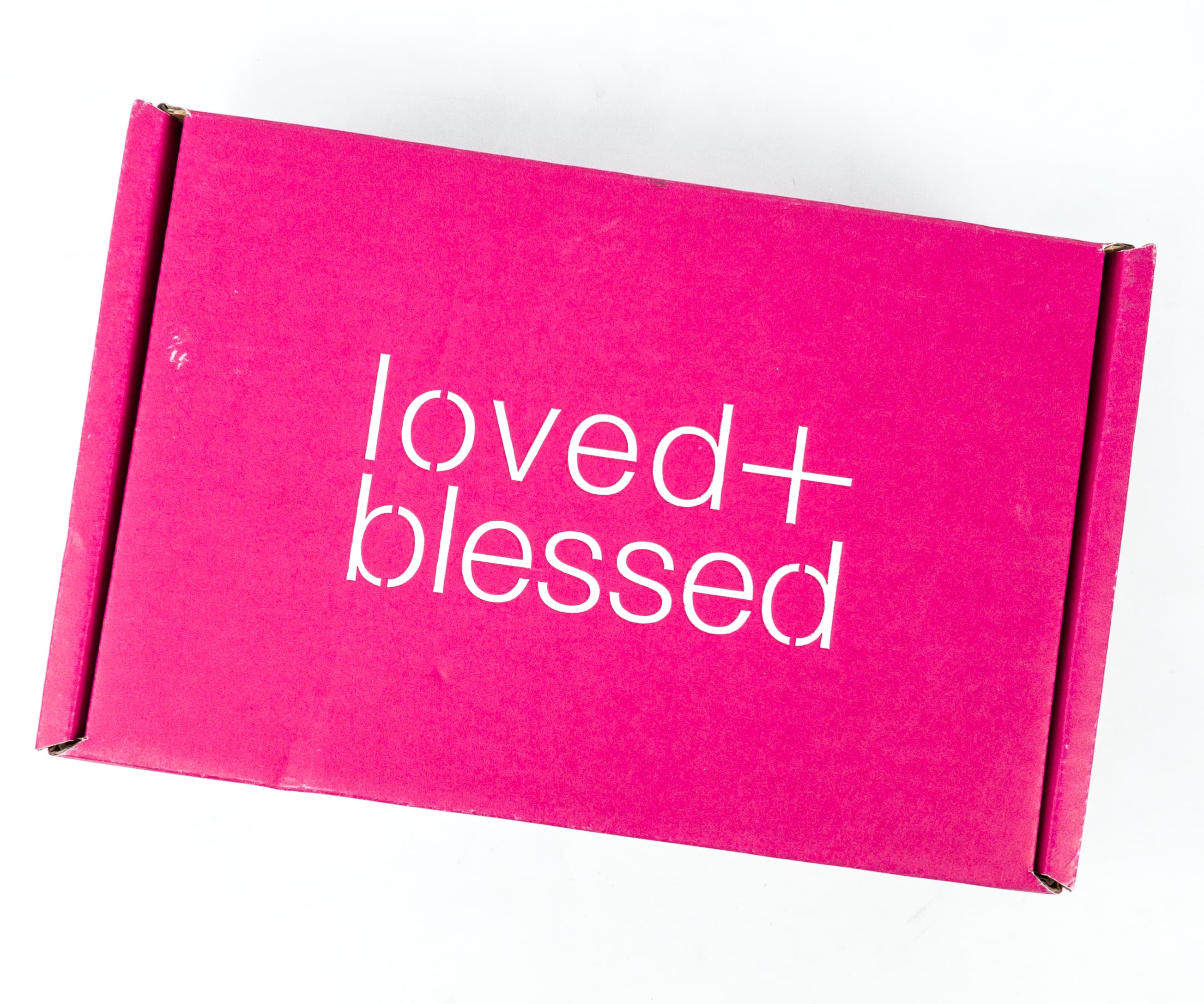 Loved + Blessed has undergone some changes! They're now a monthly membership and subscription care package for women who want to live life encouraged. Aside from the box of encouragement, subscribers will also receive access to a blog article, a 4-week life appreciation workbook, 4 video lessons, an online fellowship in their private community, and access to their library of past videos and workbooks. A month-to-month subscription costs $25 and you can also opt to get a 3-month prepaid subscription for $60, which means you'll save $15!
DEAL: Get $5 off your first box! Use coupon code HELLO5. Cannot be combined with other offers.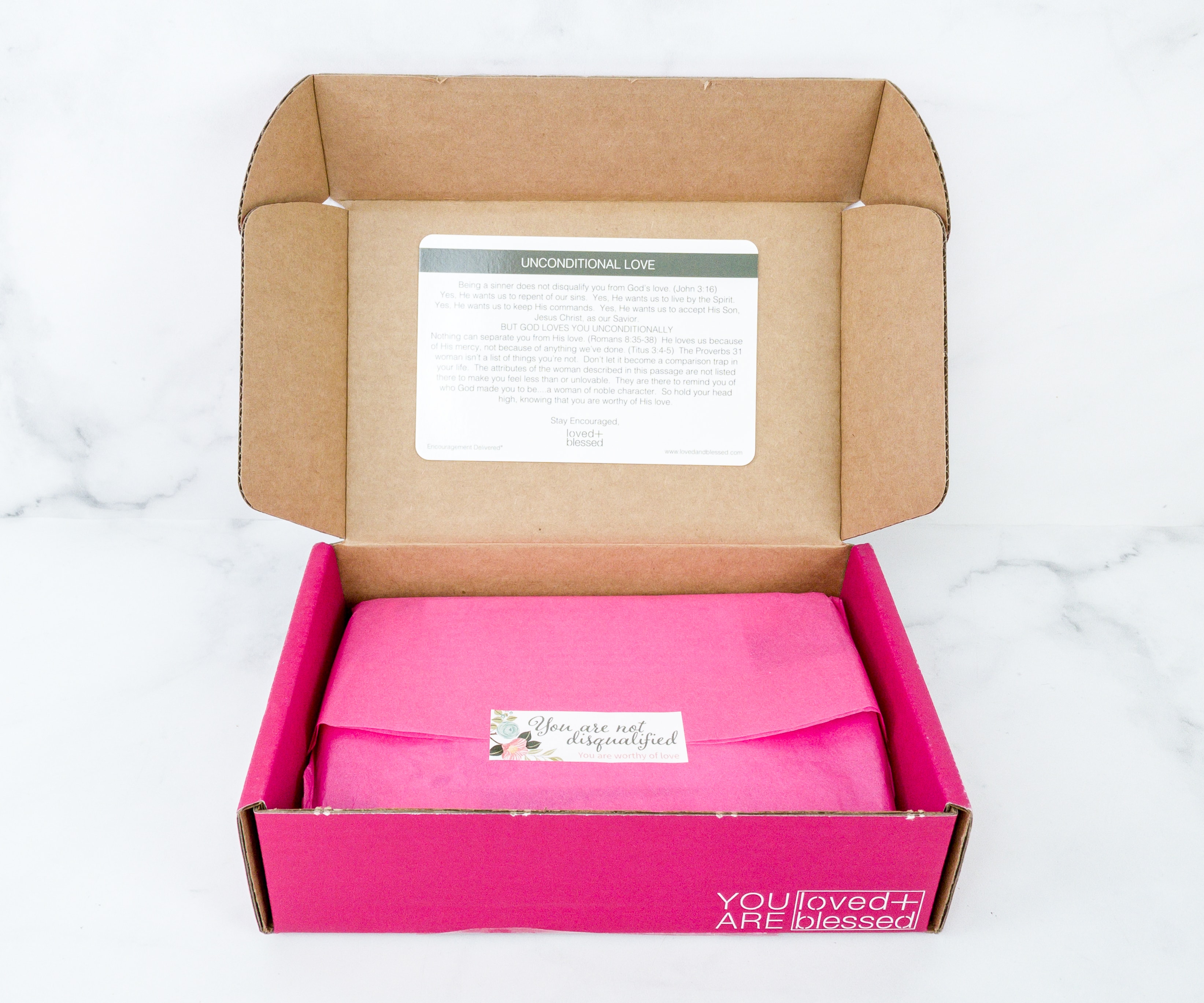 The items were wrapped in pink tissue paper.
This month's theme is UNCONDITIONAL LOVE.
There's a sticker that seals the wrapping paper. It says "You are not disqualified."
The items were also cushioned with squiggles.
The card features a lot of nice things about this month's box and theme.
Listed at the back of the card are all the items included inside the box. There's also a note about how they support the Union Rescue Mission.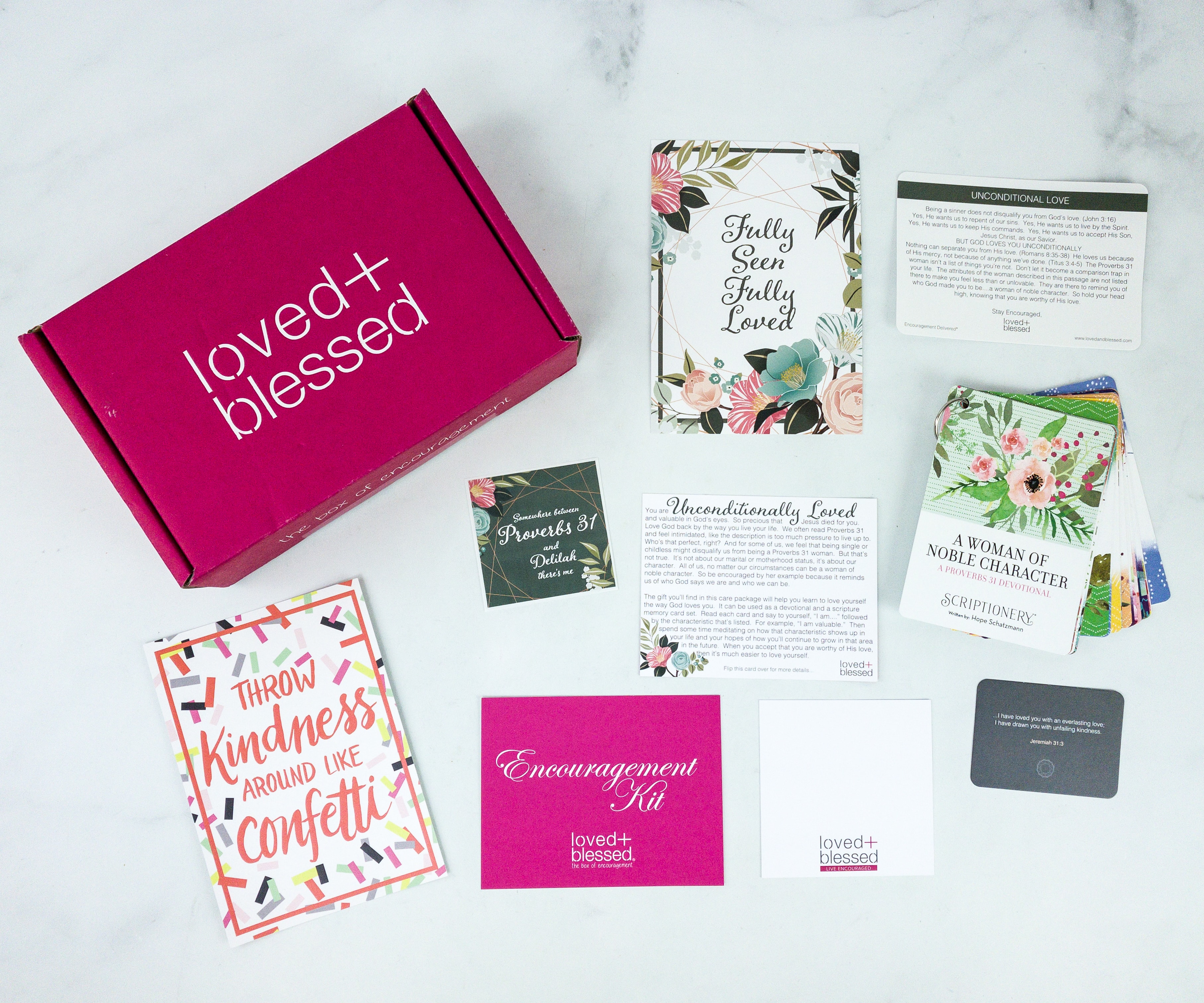 Everything in the November 2019 box!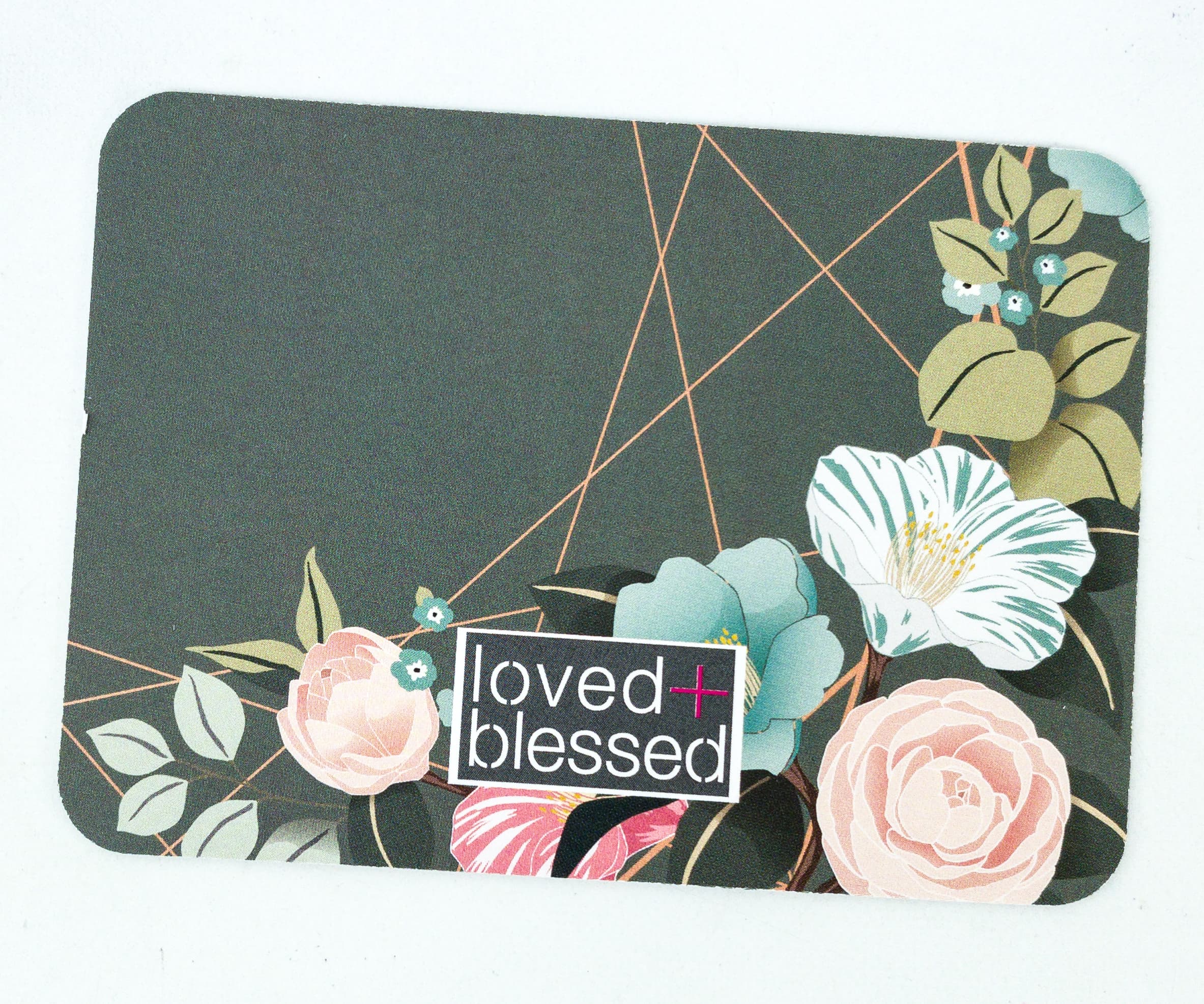 Scripture Card. Every box contains a scripture card and this month, the card has beautiful floral details in front.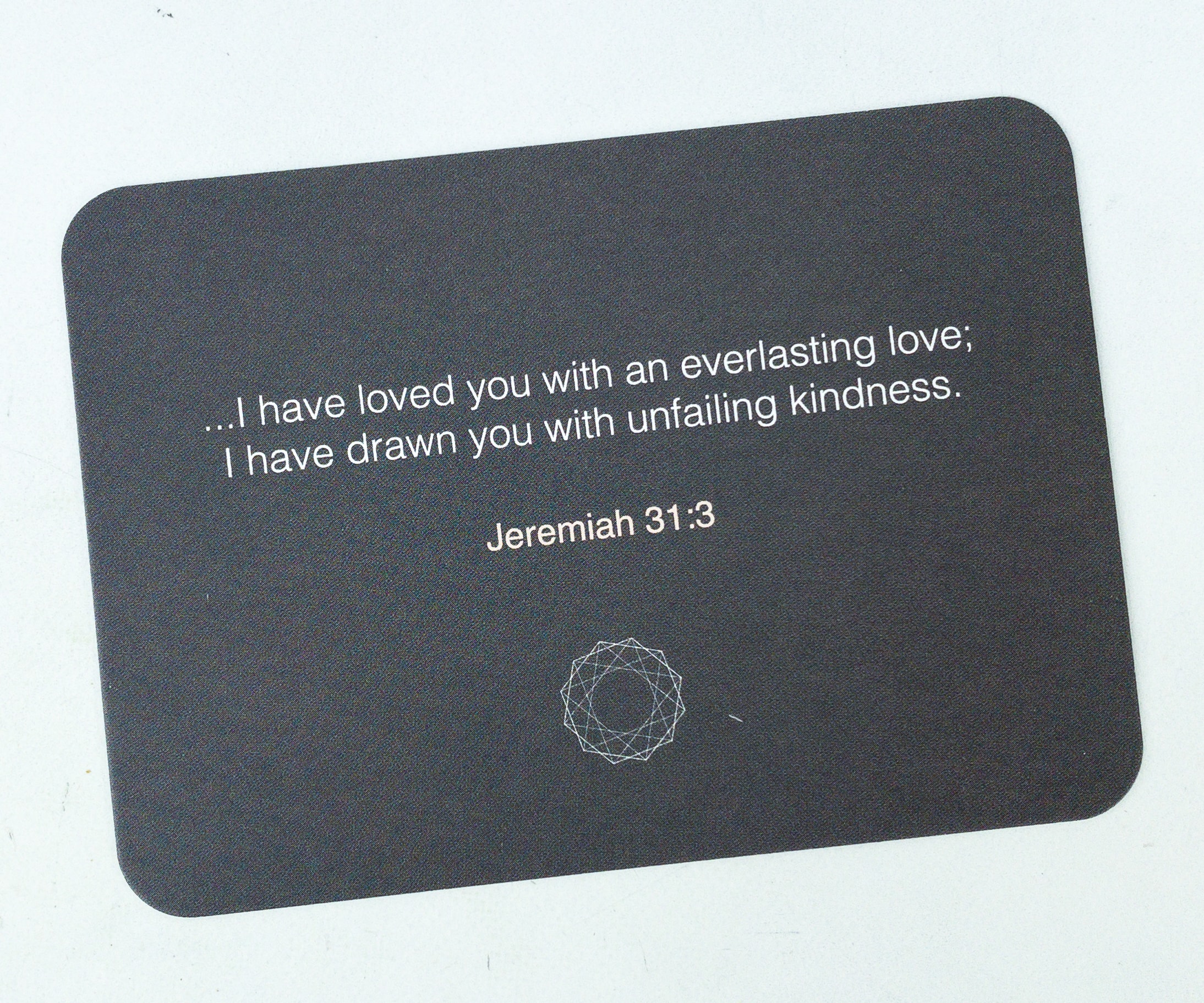 The scripture is from Jeremiah 31:3.
…I have loved ypu with an everlasting love; I have drawn you with unfailing kindness.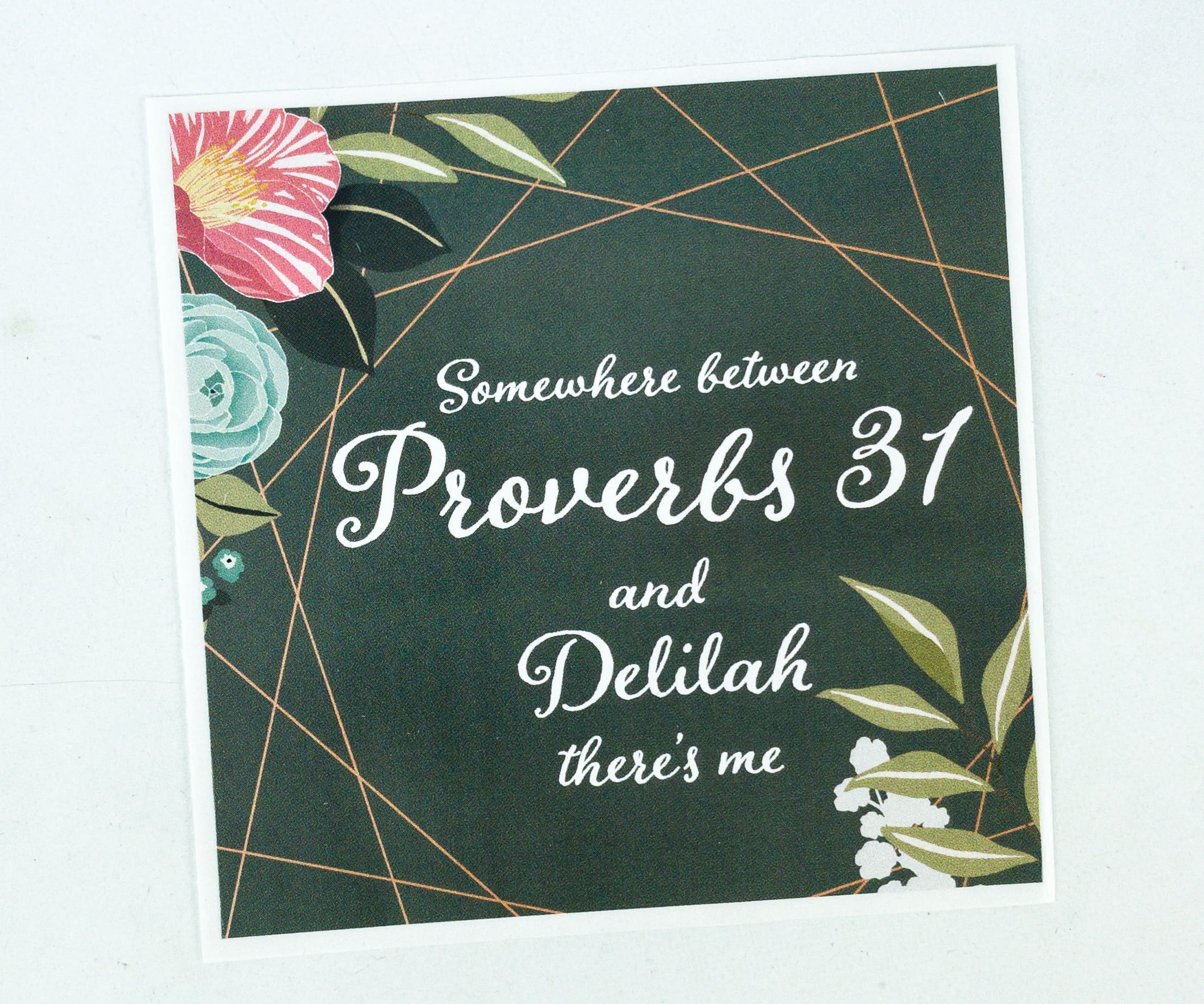 Sticker. Like the scripture card, the square-shaped sticker features flowers and greens as decoration, plus a meaningful message that says:
Somewhere between Proverbs 31 and Delilah, there's me.
This is nice to put on your notebook, on your laptop, or any flat surface.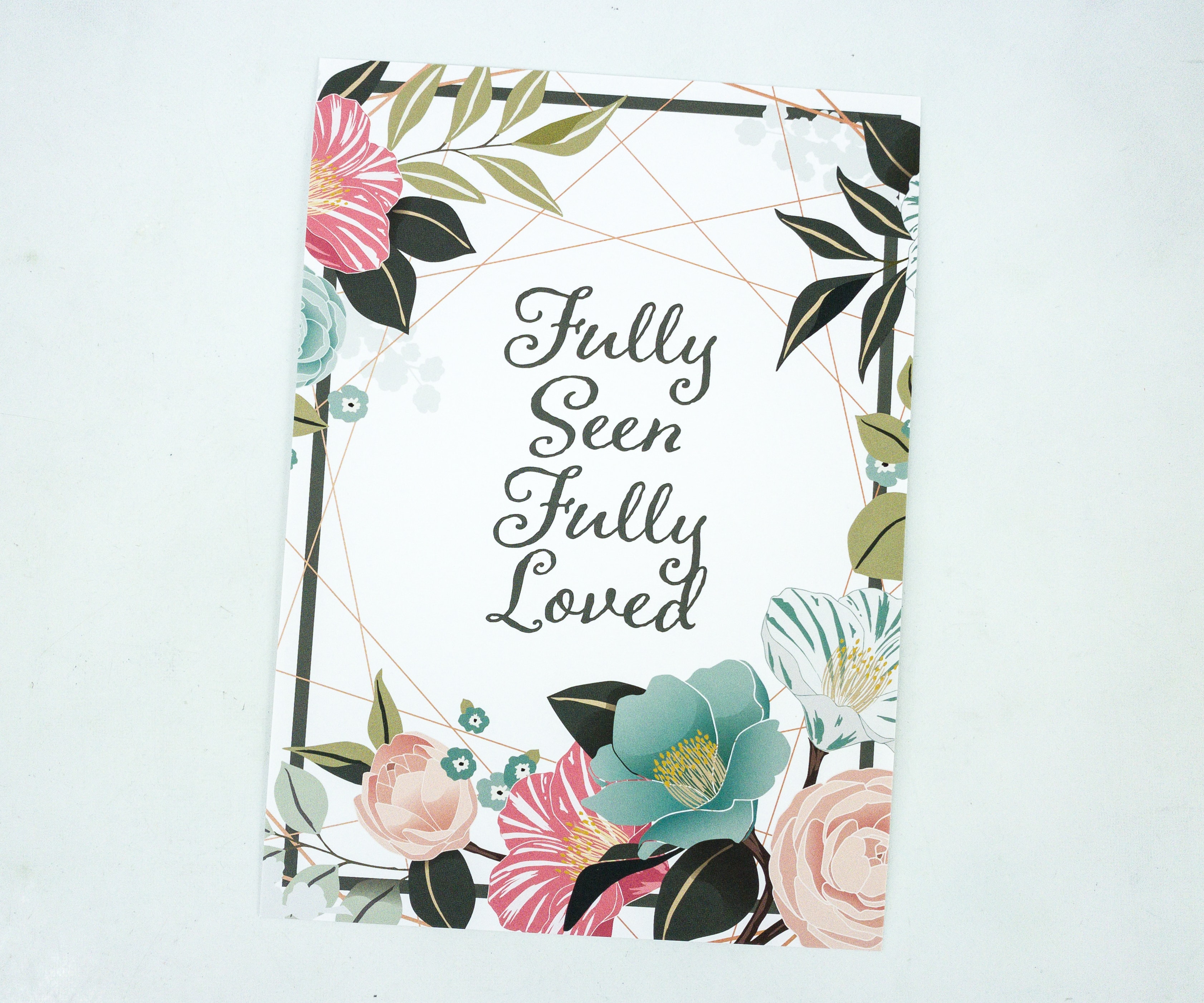 Poster. I always look forward to the charming posters from Loved+Blessed. This month, the poster again features a floral design that relays this message:
Fully Seen, Fully Loved.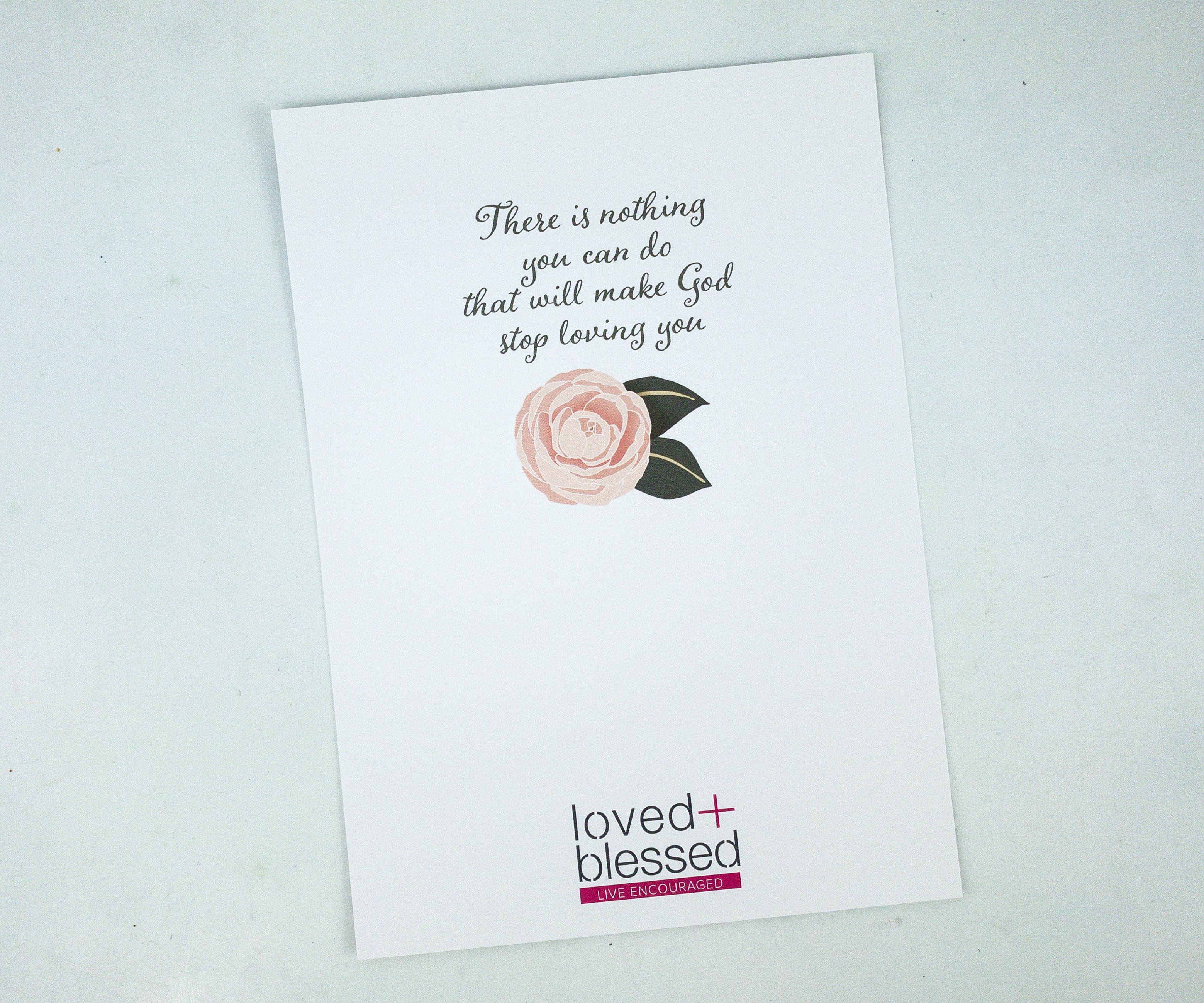 On the flip side, it has another inspiring message!
There is nothing you can do that will make God stop loving you.
Encouragement Kit. It's a custom-made kit aimed to inspire, encourage, and boost your personality as a whole, or to encourage someone else!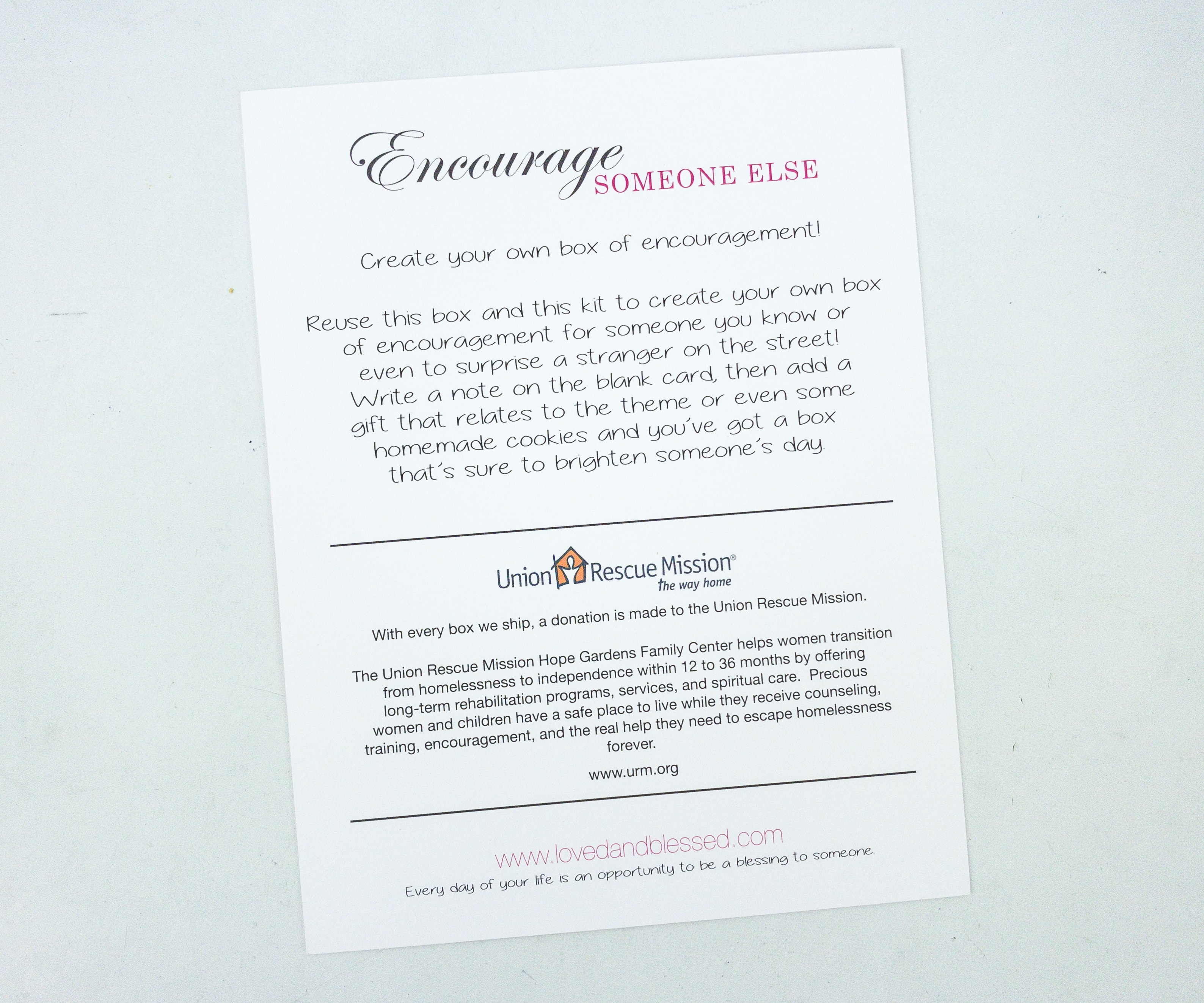 The kit encourages you to create your own box of encouragement by reusing this box and kit for someone you know who needs some encouragement!
There's a card full of confetti, and that's how it wants you to throw kindness all around!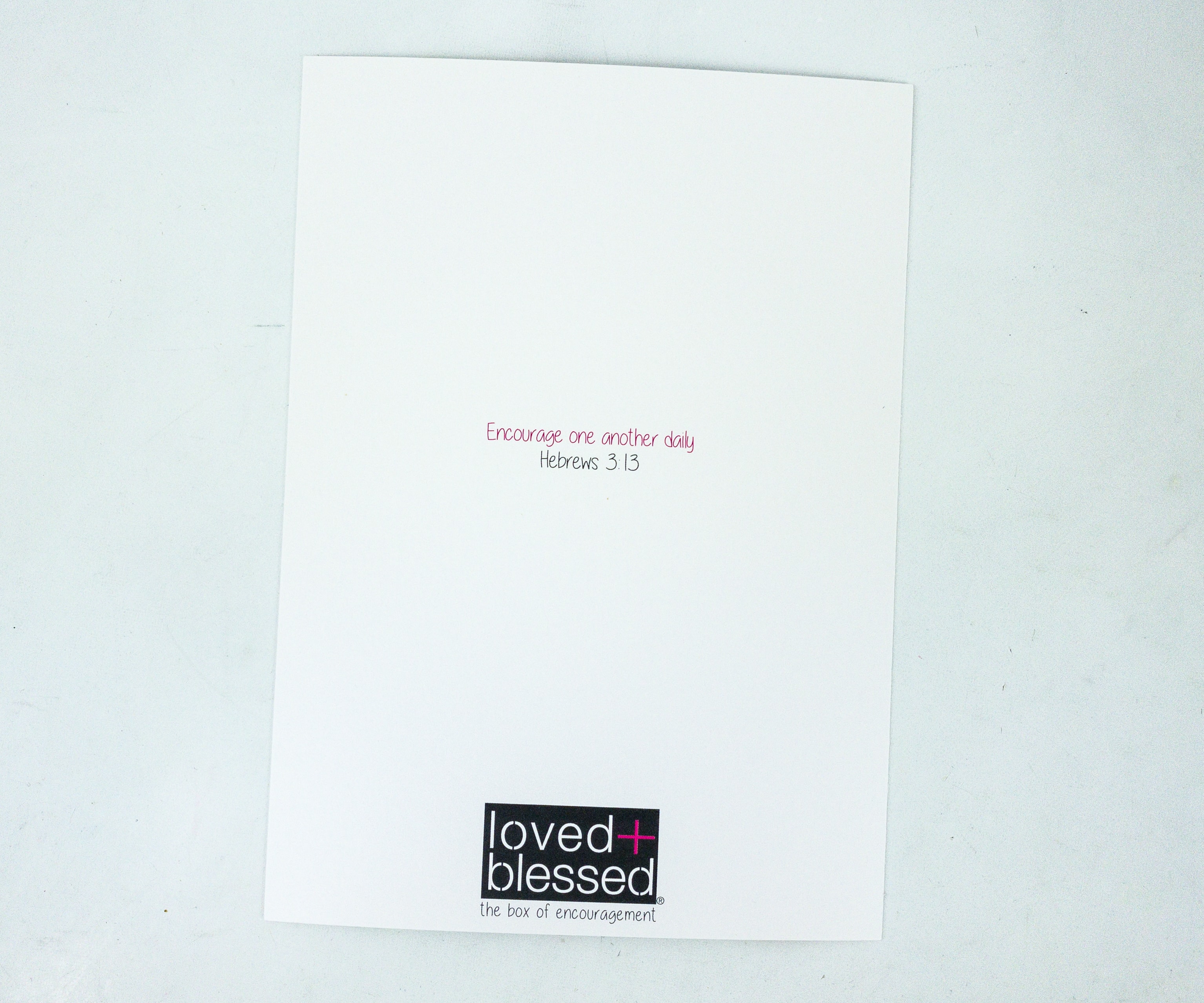 The back of the confetti card has another encouraging message, from Hebrews 3:13:
Encourage one another daily.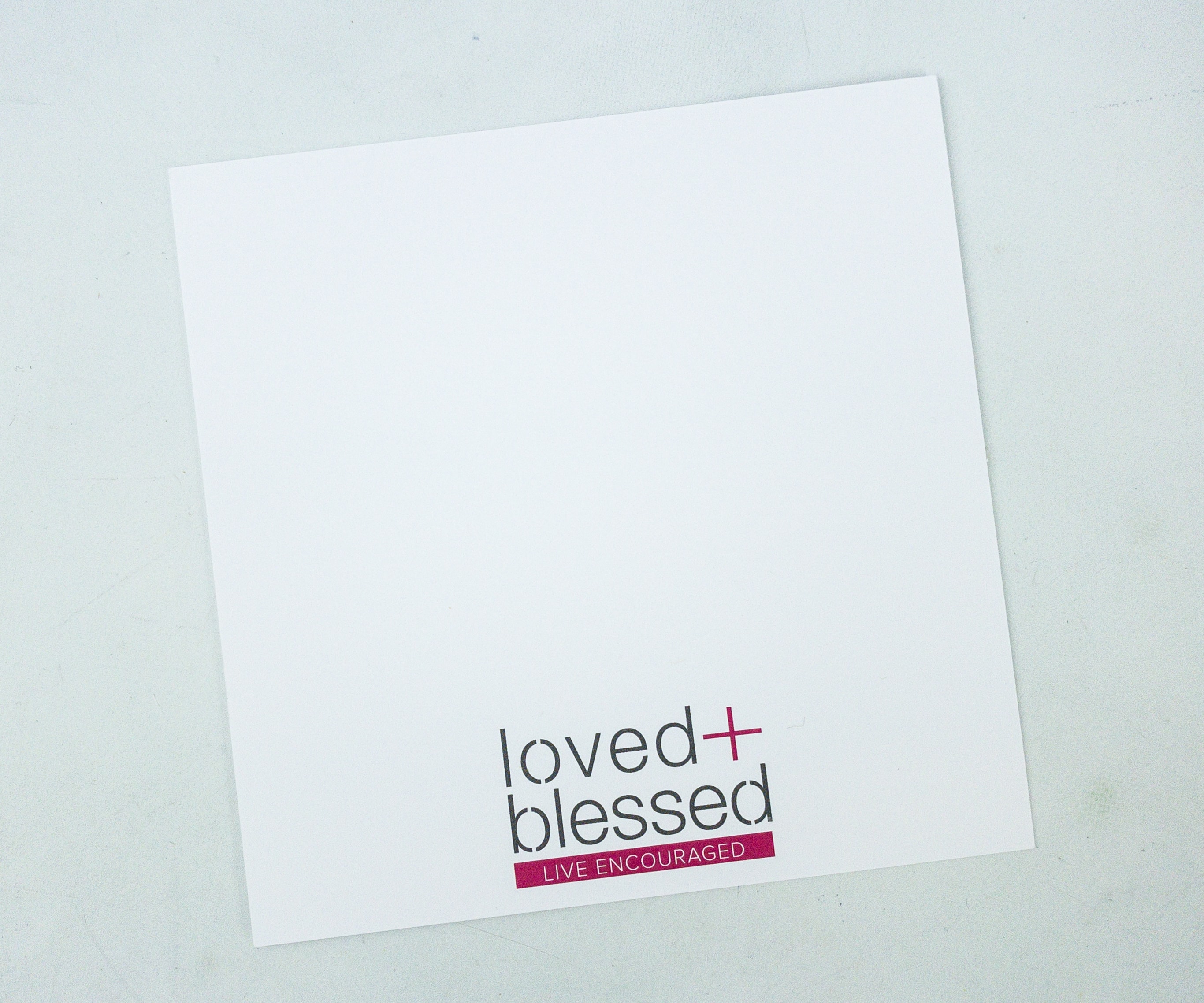 There's a notecard where you can write your special message or note!
The back also has the same quote as the confetti card.
Devotional Cards. Here's a bunch of devotional cards to encourage and inspire you or the other person whom you wish to share these with.
The cards are held together by a ring clip.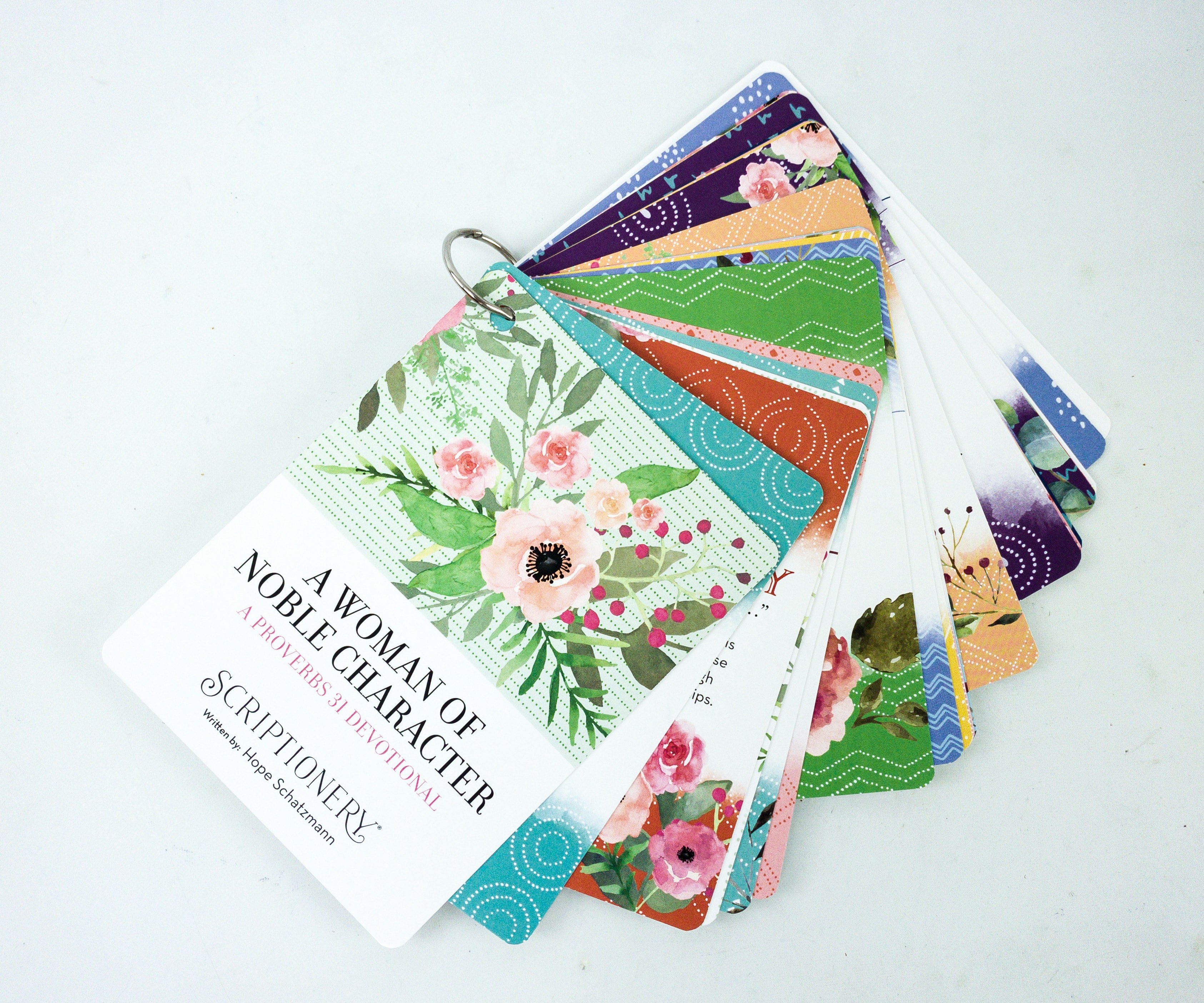 It comes in different colorful and beautiful designs.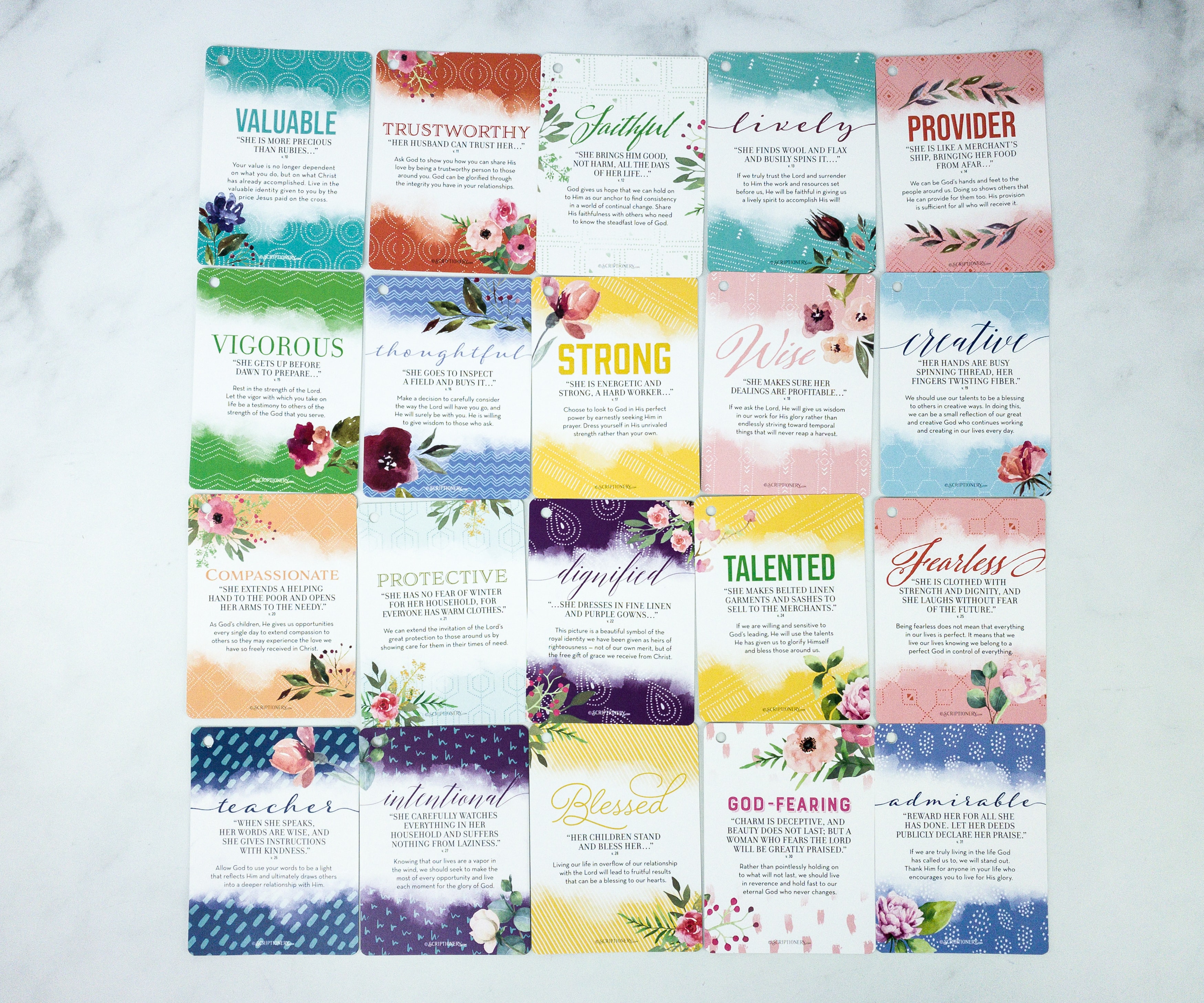 There are 20 different cards, each containing different beautiful messages.
Love+Blessed definitely makes us feel God's UNCONDITIONAL LOVE with all these inspirational stuff. I really love the encouragement kits as they give me a chance to share the wonderful message with my family, friends, or even strangers that needs encouragement and inspiration. The box is always feel-good, I am not the only one who feels the warmth, care, and love from the box whenever it comes around, and I always feel good knowing that I have inspired others by sharing and throwing the kindness around. It's really a lovely and worthy box!
What did you think of Loved + Blessed this month?