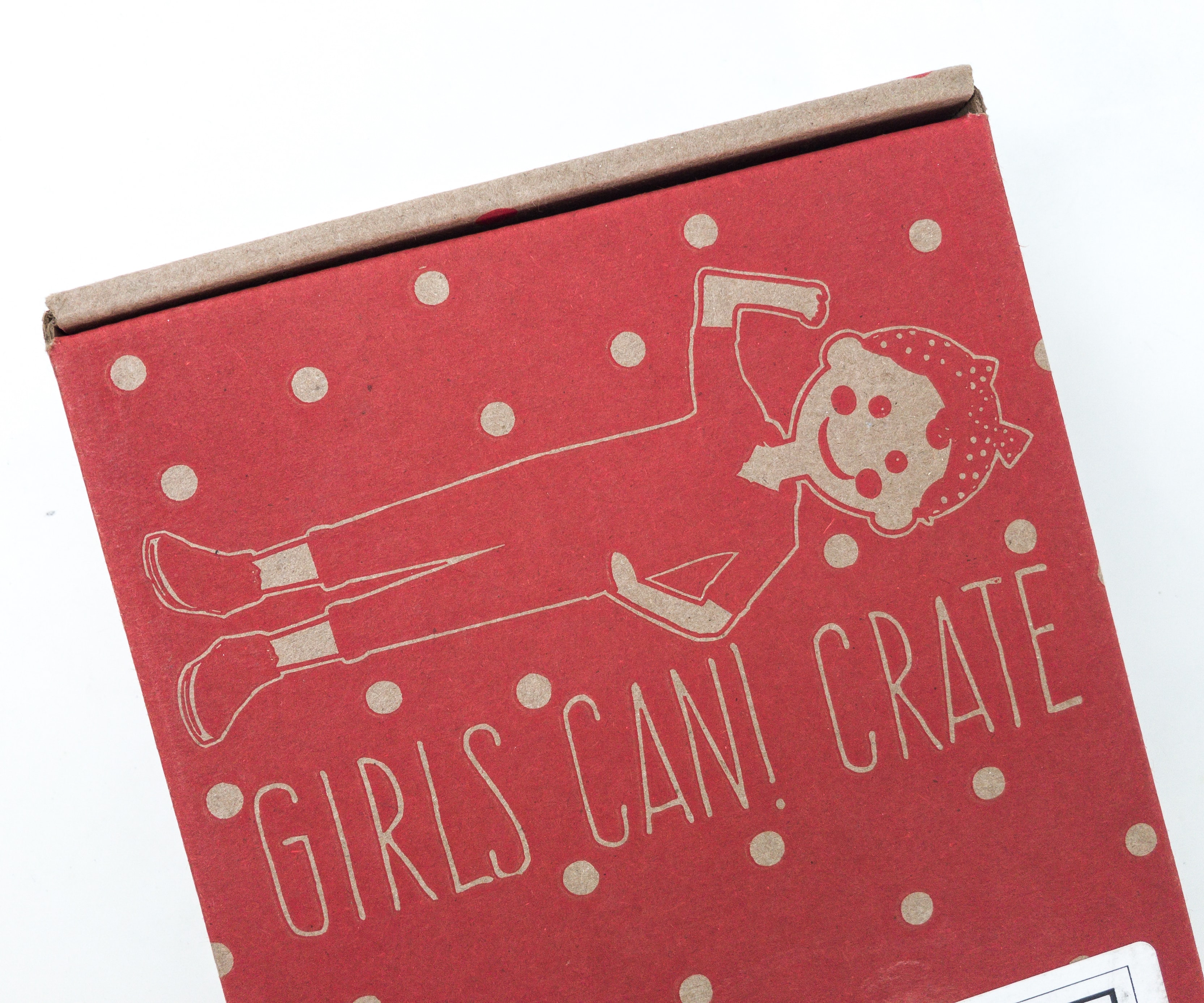 Girls Can Crate is a monthly subscription for children between 5 and 10 years of age that promotes the idea that girls can do whatever they set their minds to. Each month features a different female pioneer whose story inspires girls to achieve. Each box includes a 20-page activity book that includes the heroine's story, 2-3 STEAM activities, and creative play props. Boxes cost $29.95 each month with themes that celebrate female pioneers from diverse backgrounds, but the activities themselves are usually gender neutral.
DEAL: Save 15% on your first box! Use coupon code HELLO15.
The box is full, and the items are protected by bright yellow squiggles.
There's a pamphlet that lists what's inside the crate. This month, we're celebrating the life of Irena Sendler!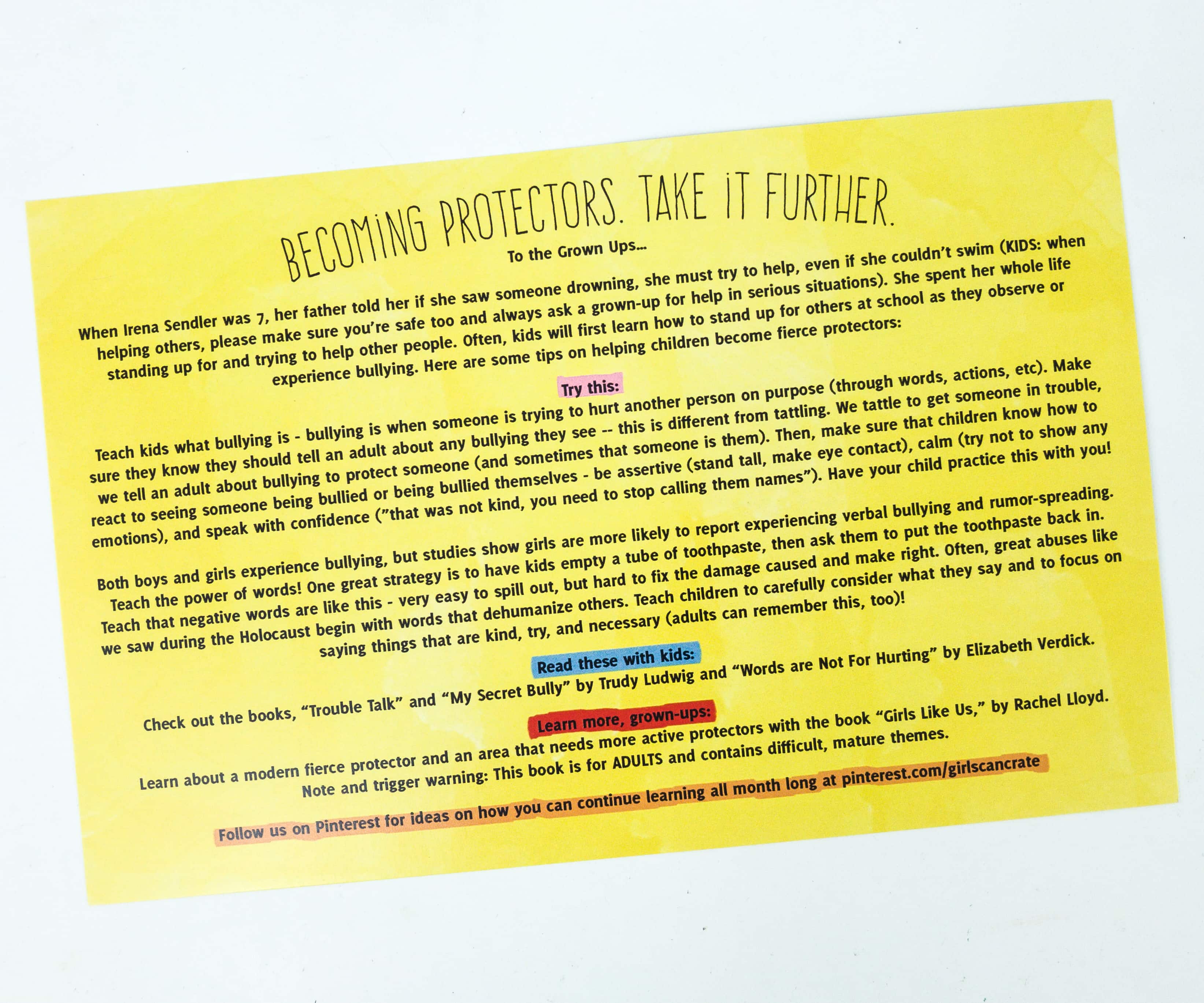 Meanwhile, these are pointers for parents on how to help kids become protectors.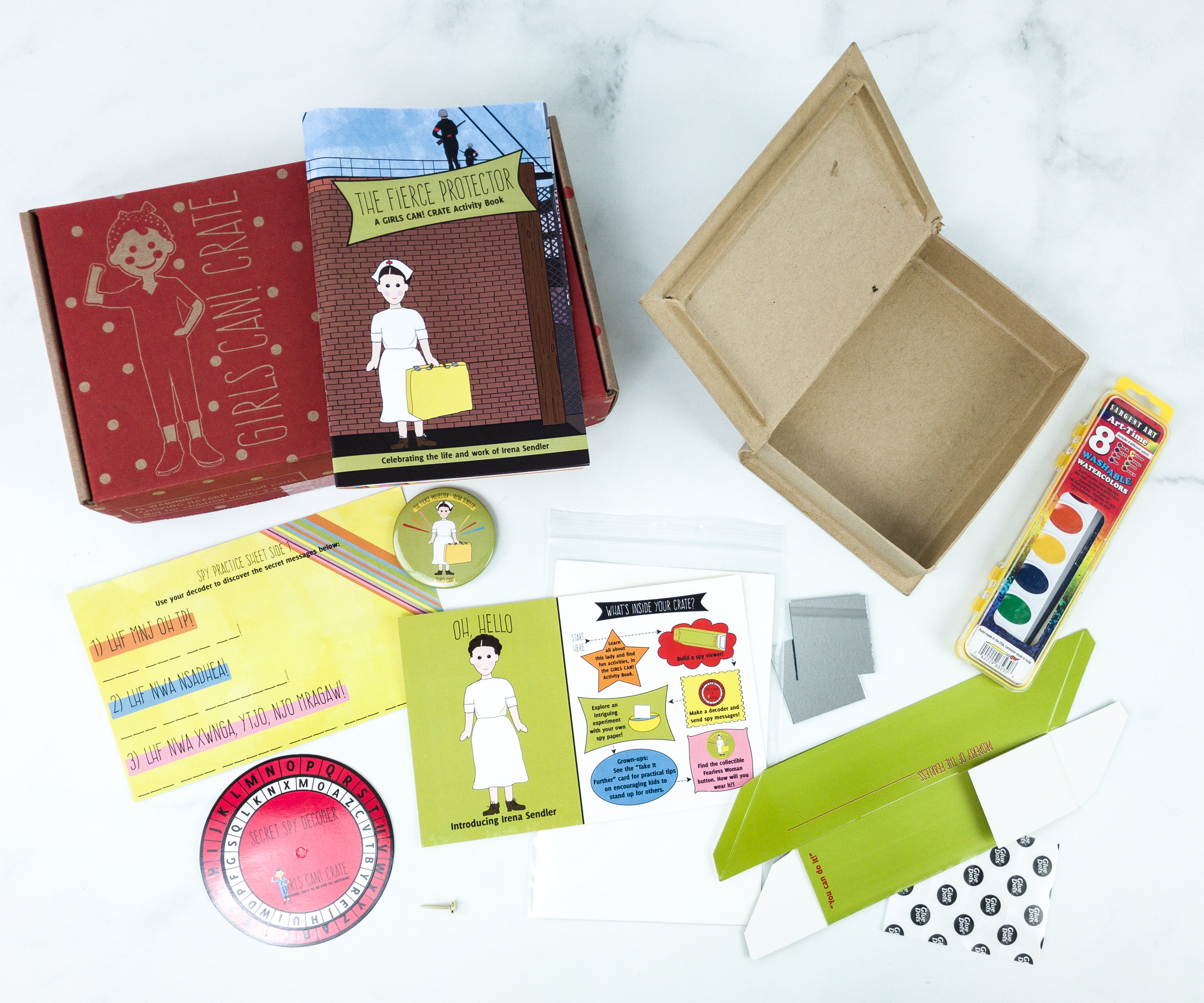 Everything in the box!
As always, the box includes a booklet featuring information about this month's heroine.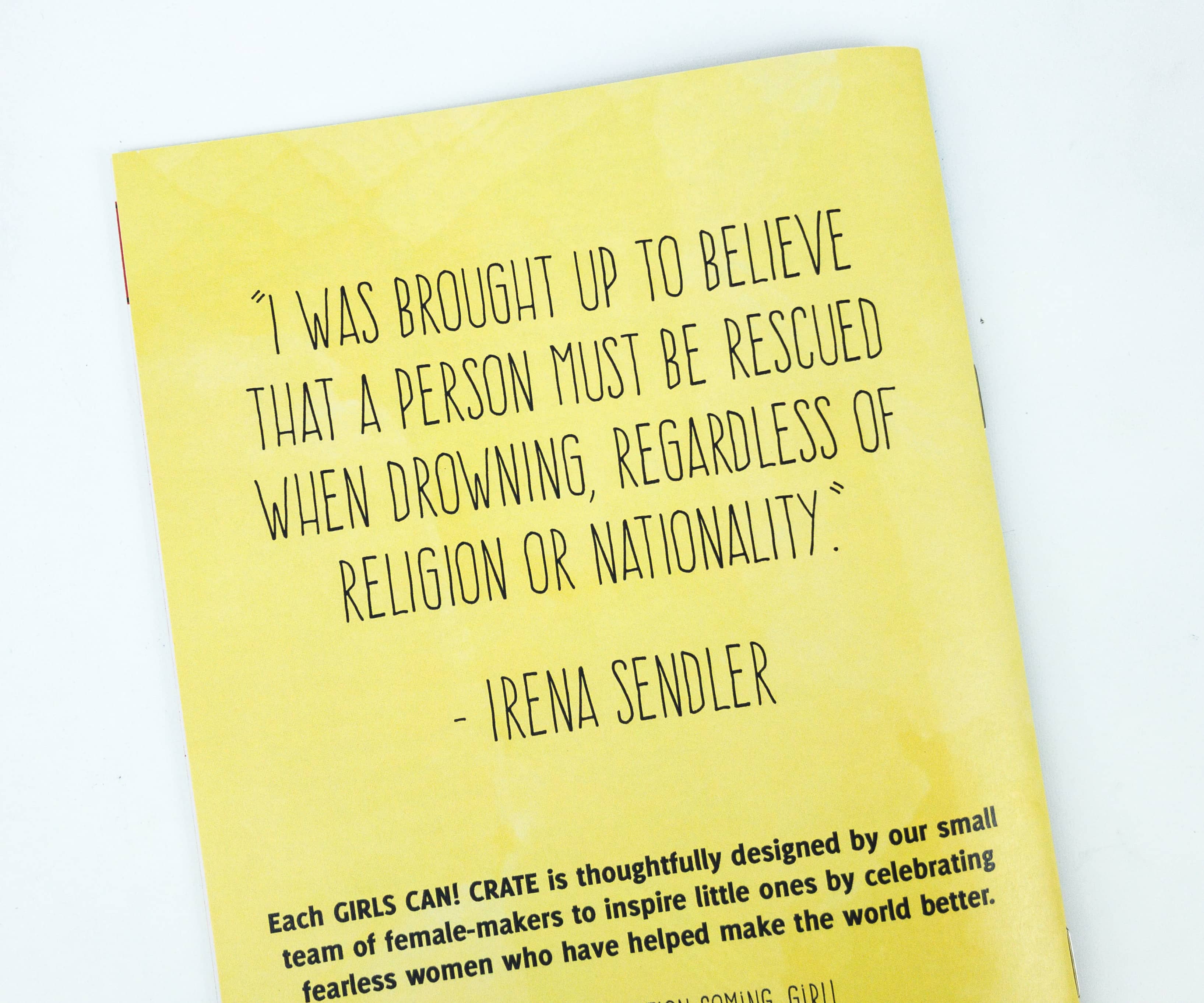 At the back of the booklet is a quote from this month's heroine:
I was brought up to belivet that a person must be rescued when drowning, regardless of religion or nationality.
They also indicated that a portion of the proceeds from every GIRLS CAN! Crate sale helps support non-profit organizations working to empower girls.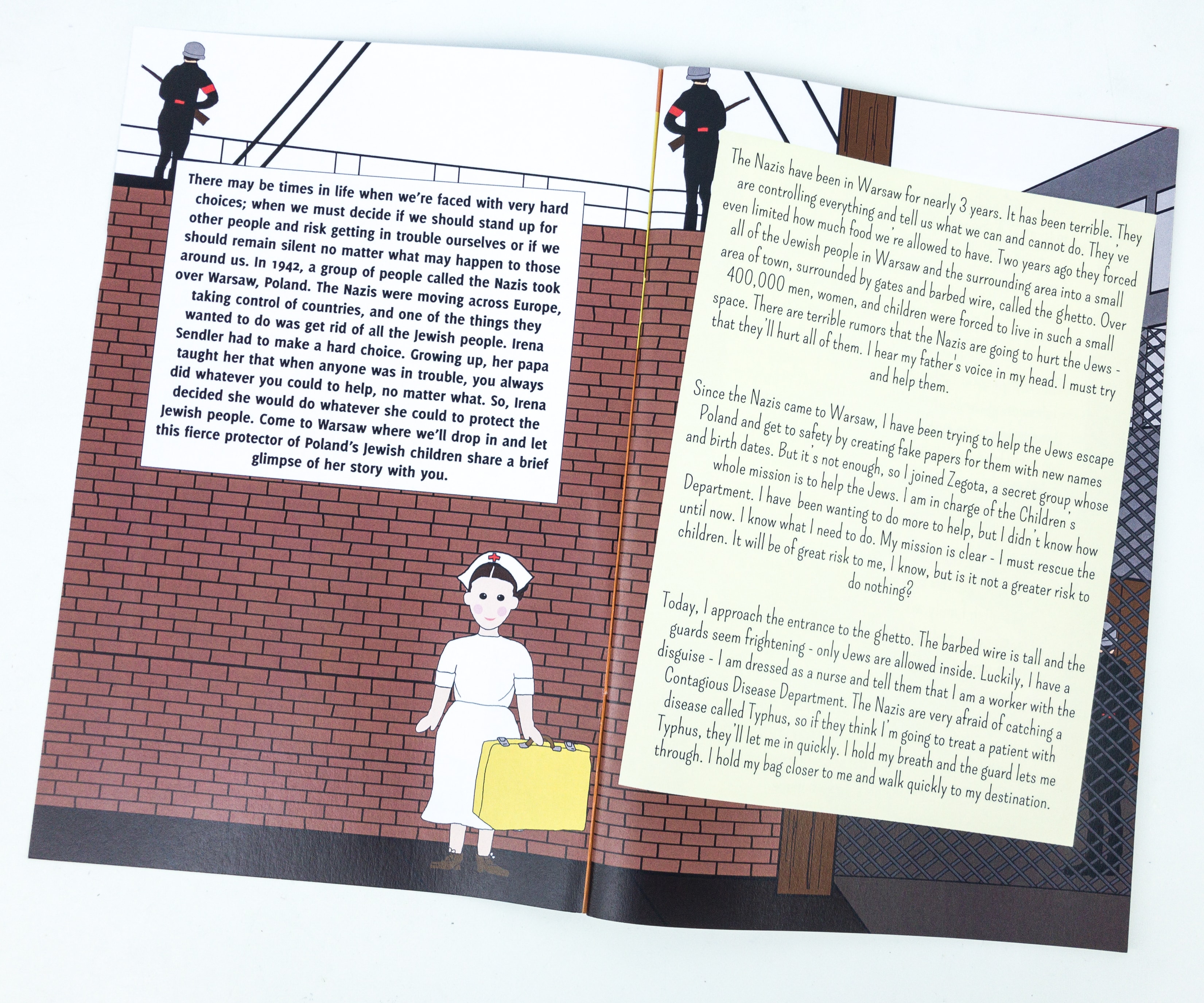 Irena helped the Jewish people to escape danger from the Nazi back in World War II. She gave shelter and food to Jewish families, and made fake documents to help them escape. She joined the secret group Zegota and helped Jewish babies escape from the ghetto.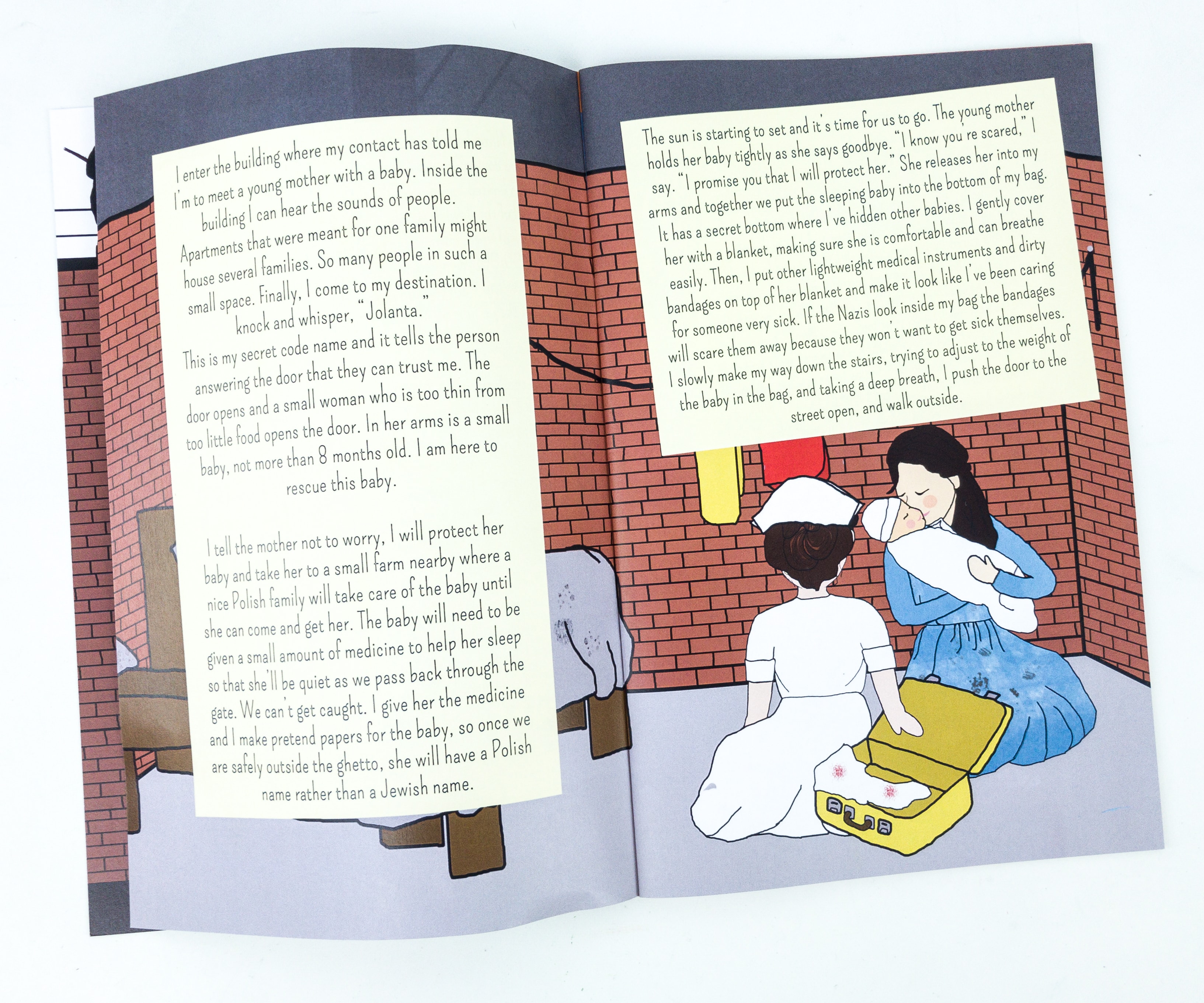 She posed as a social worker or a nurse from the Contagious Disease Department to be able to enter the ghetto and to rescue babies by putting them inside of her bag, taking them outside to a Polish family that will take care of them until the time that they can reunite with their real family again.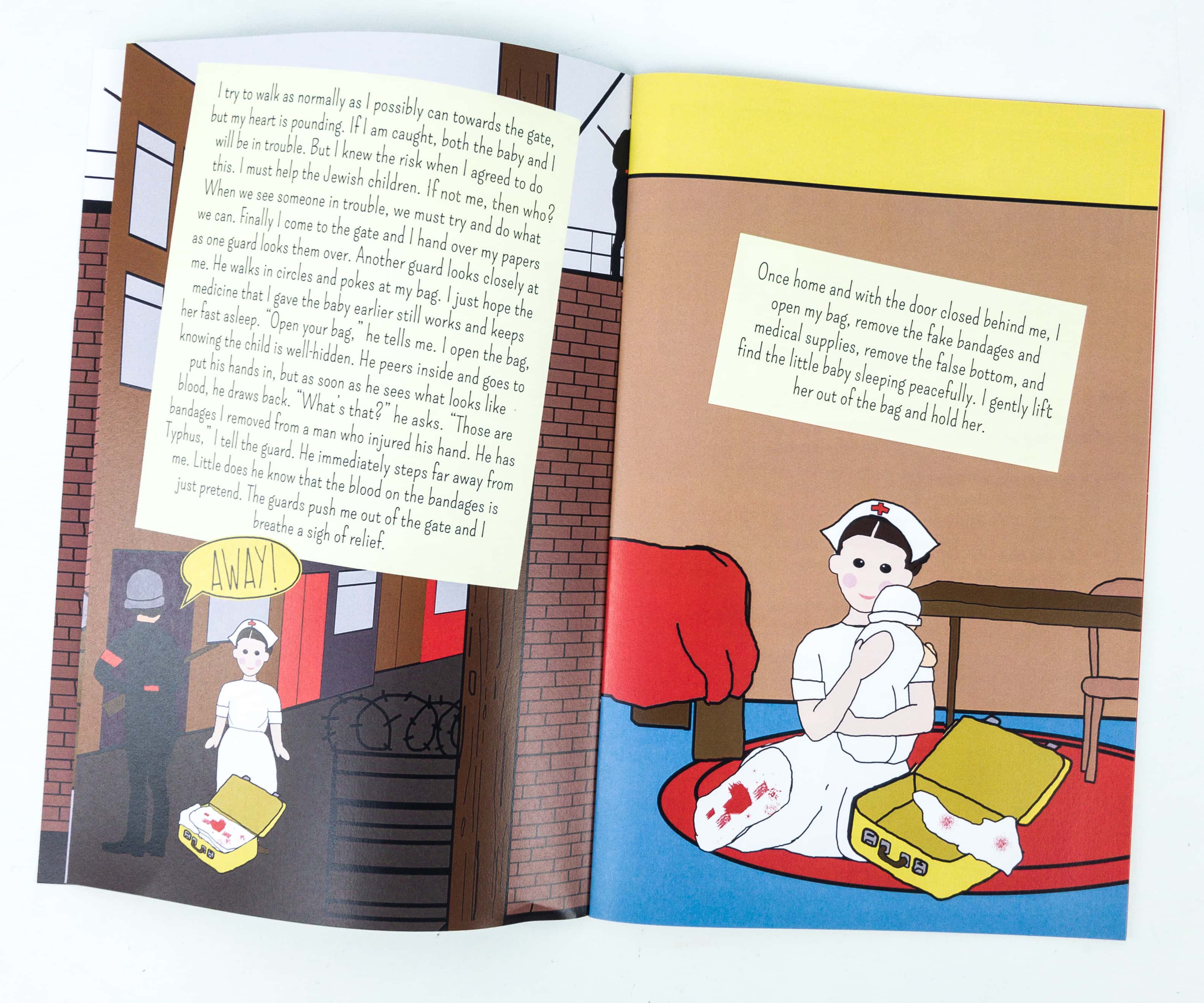 Irena was able to save 2,500 children from the ghetto!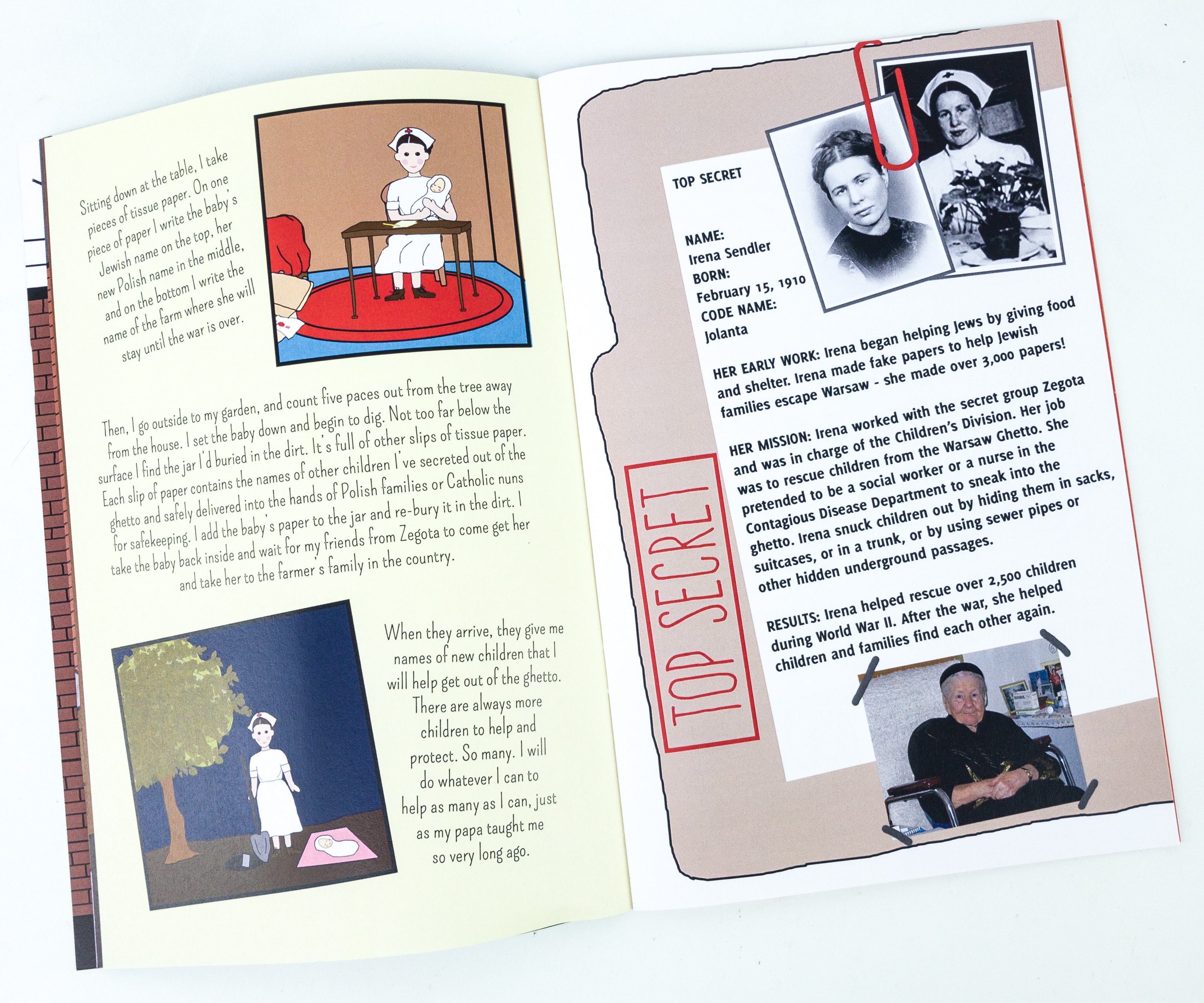 After the war, Irena continued helping the families by reuniting them. What a very brave and noble woman!
One of the activities in the booklet is making a fake document using cold coffee! The first thing you need to do is make a document like an ID, or a birth certificate, then brush it with coffee. Let it dry and you'll have an old fake document, as the coffee makes the paper look old!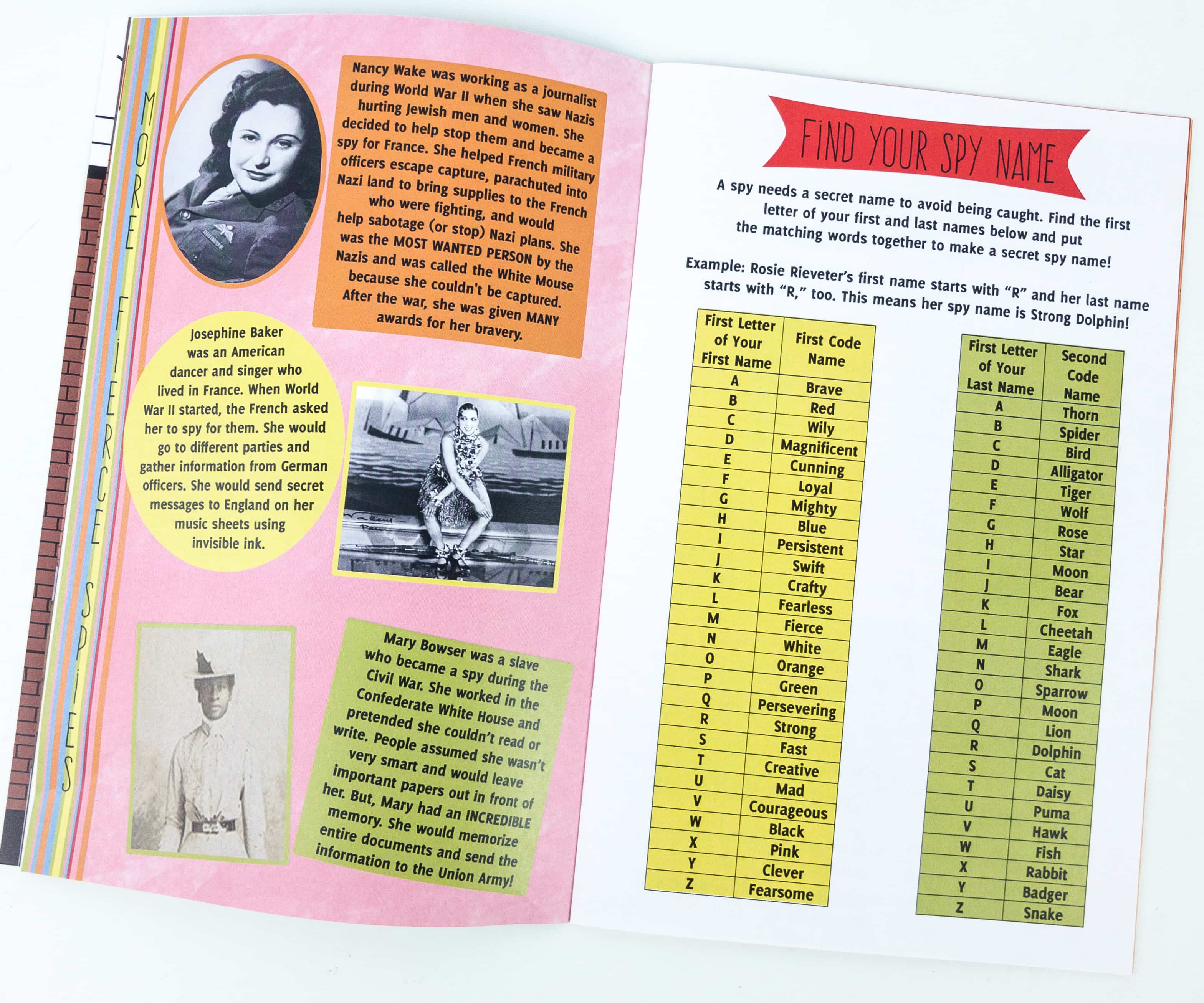 The booklet also gave us more information about other brave women who worked as spies, like the journalist Nancy Wake, the American dancer and singer Josephine Baker who worked as a spy in France, and Mary Bowser who was a slave and became a spy during the Civil War. You can also find your spy name on the next page!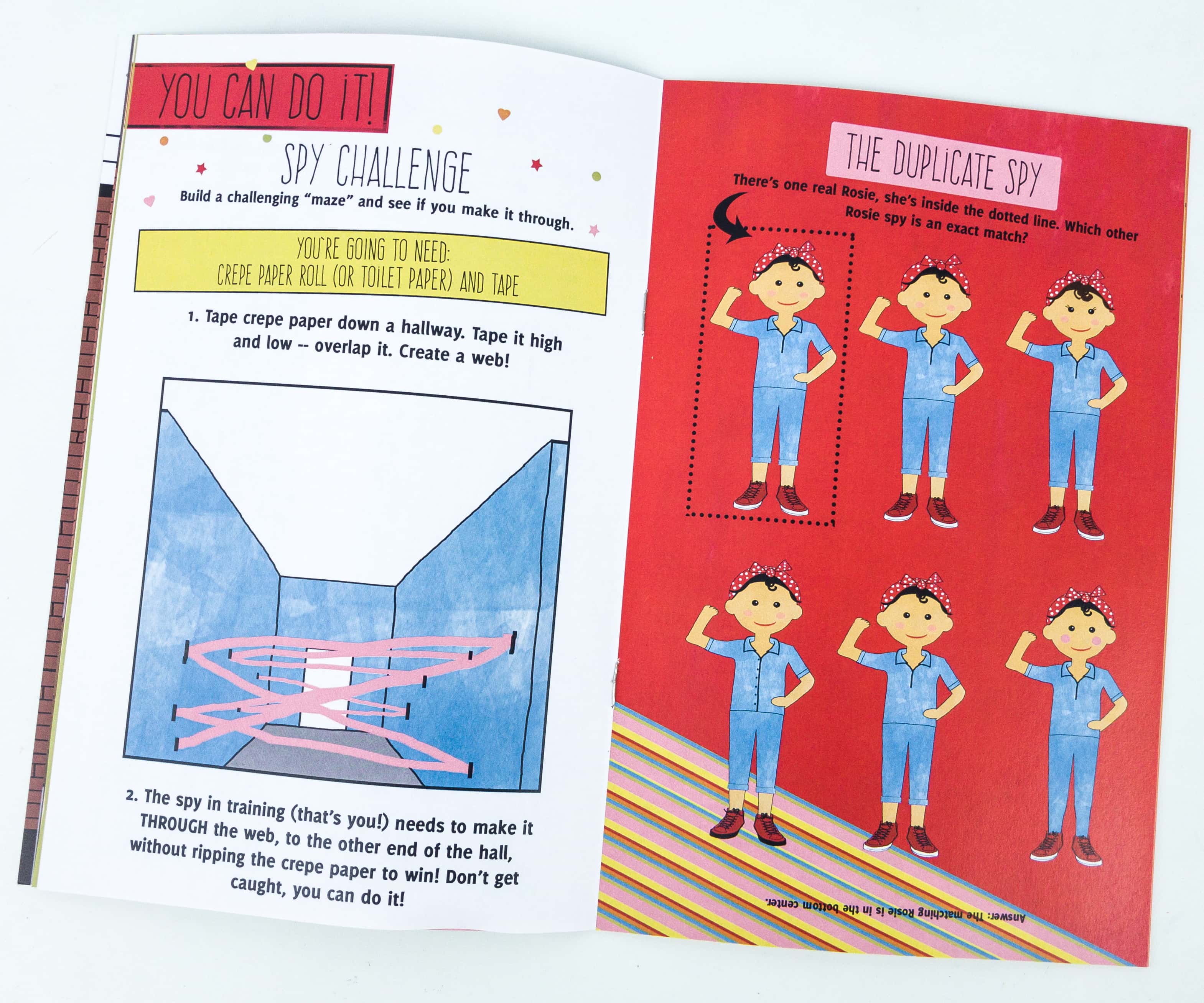 Another activity is the Spy Challenge where you will be training as a spy. You can use crepe paper and tape it down on a hallway. Tape them high and low, overlapping them and creating a web. You just need to make it through the web without ripping the crepe paper to win. Another activity is finding the matching or duplicate spy!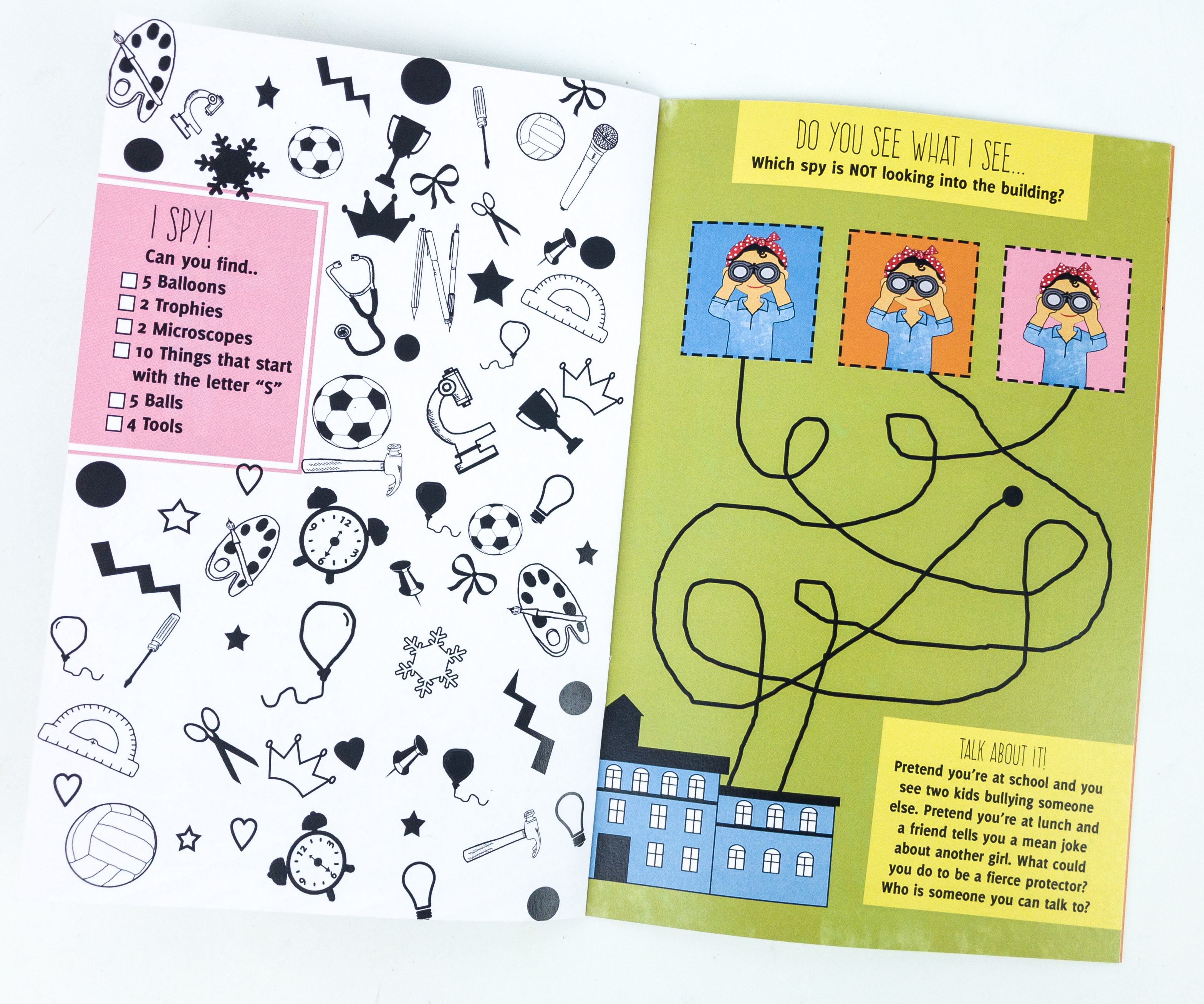 Being a great spy requires sharp eyesight as well! On the next on-page activity, you just need to find all the listed items on the page. Another activity is about finding out which spy is not looking into the building!
There's also a crossword puzzle, and the next page has a fun activity for you and a friend!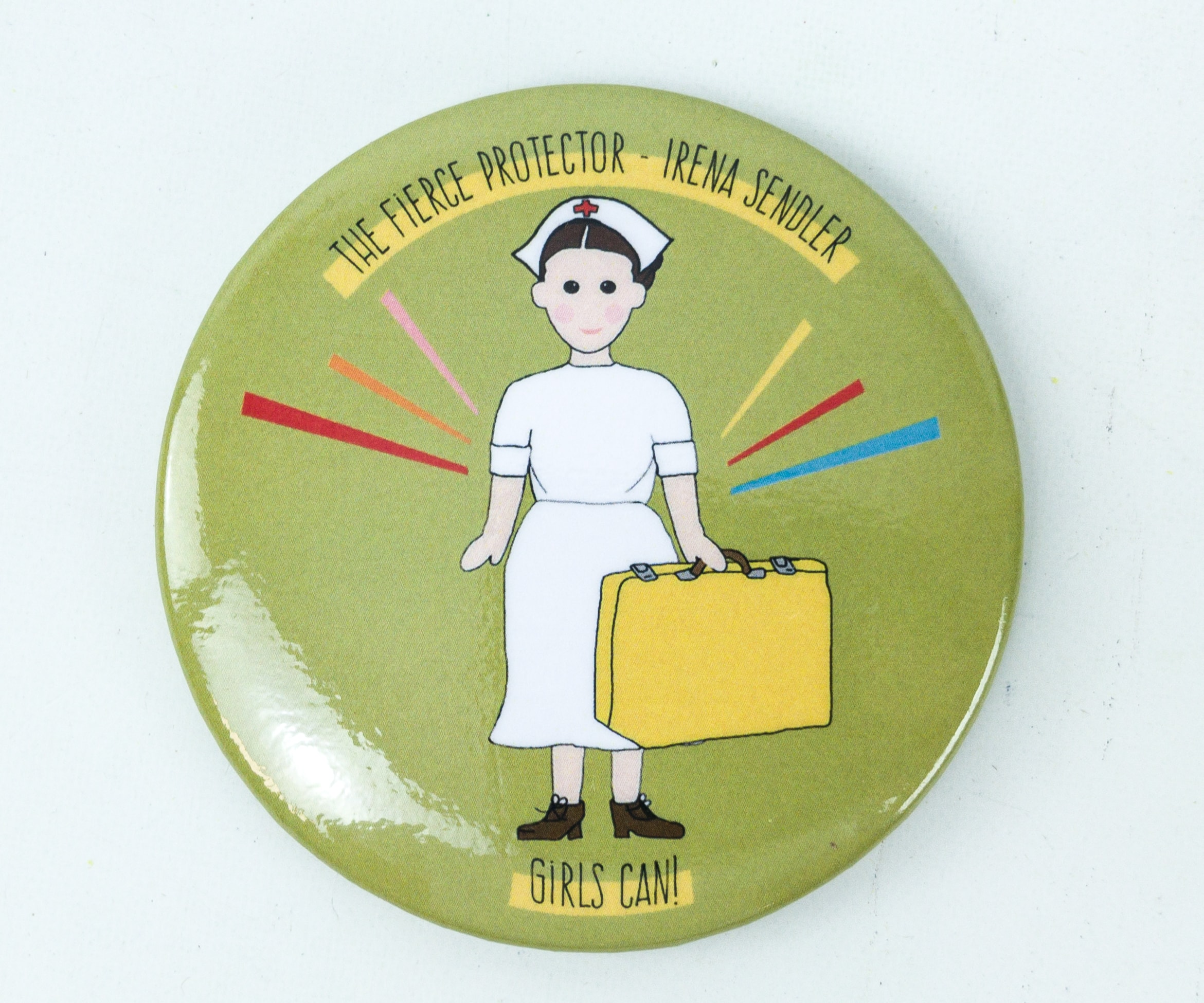 This month's pin features Irena Sendler, codename Jolanta, disguising as a nurse from the Contagious Disease Department to save children from the ghetto!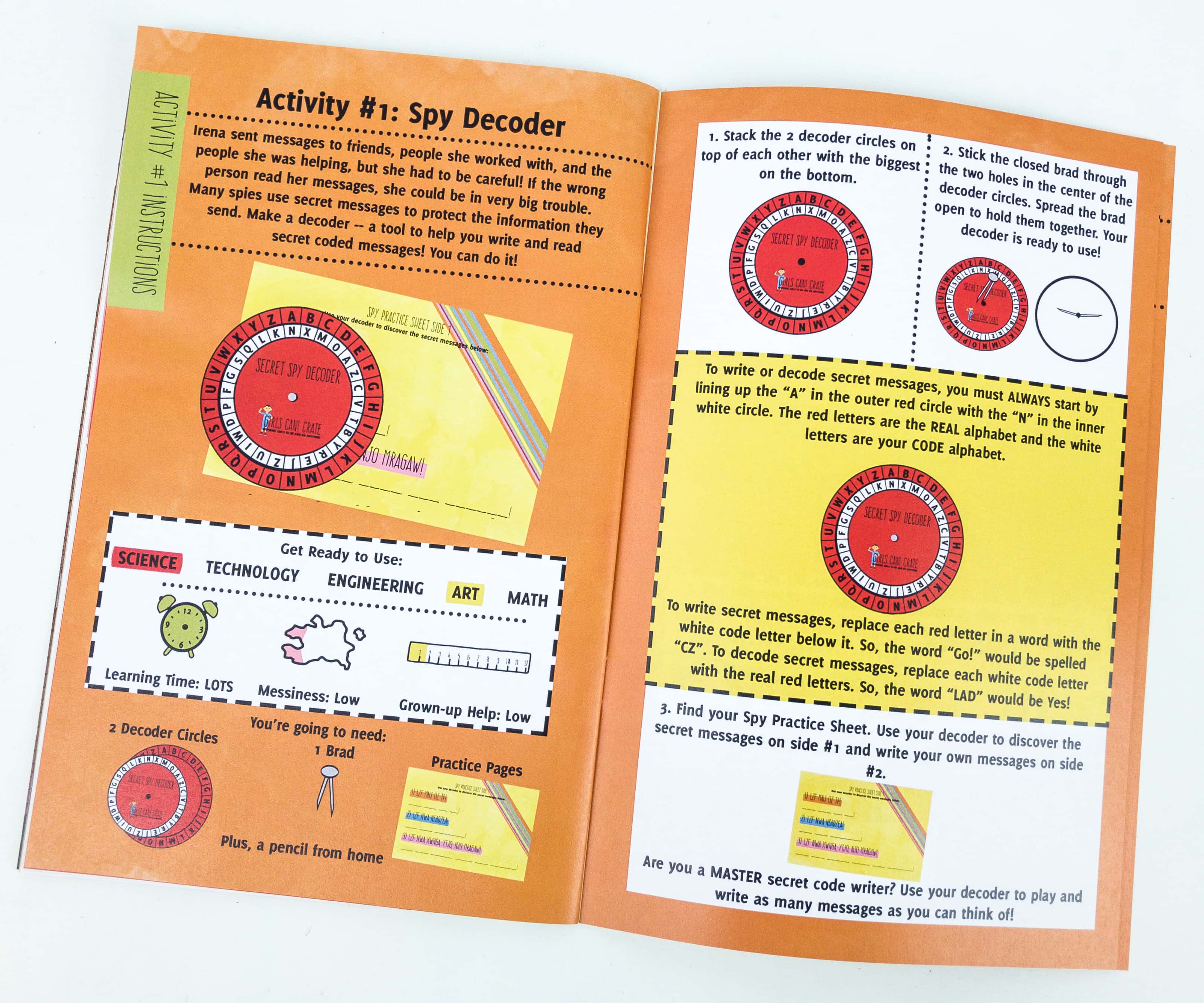 Activity #1: Spy Decoder. Irena did a great job becoming a spy for the Zegota, and for being a spy, you should be able to decode your group's code! It is important to keep spy messages a secret that's why they're using codes or else, anybody would know about their plans. For this activity, we'll be practicing by decoding some secret messages!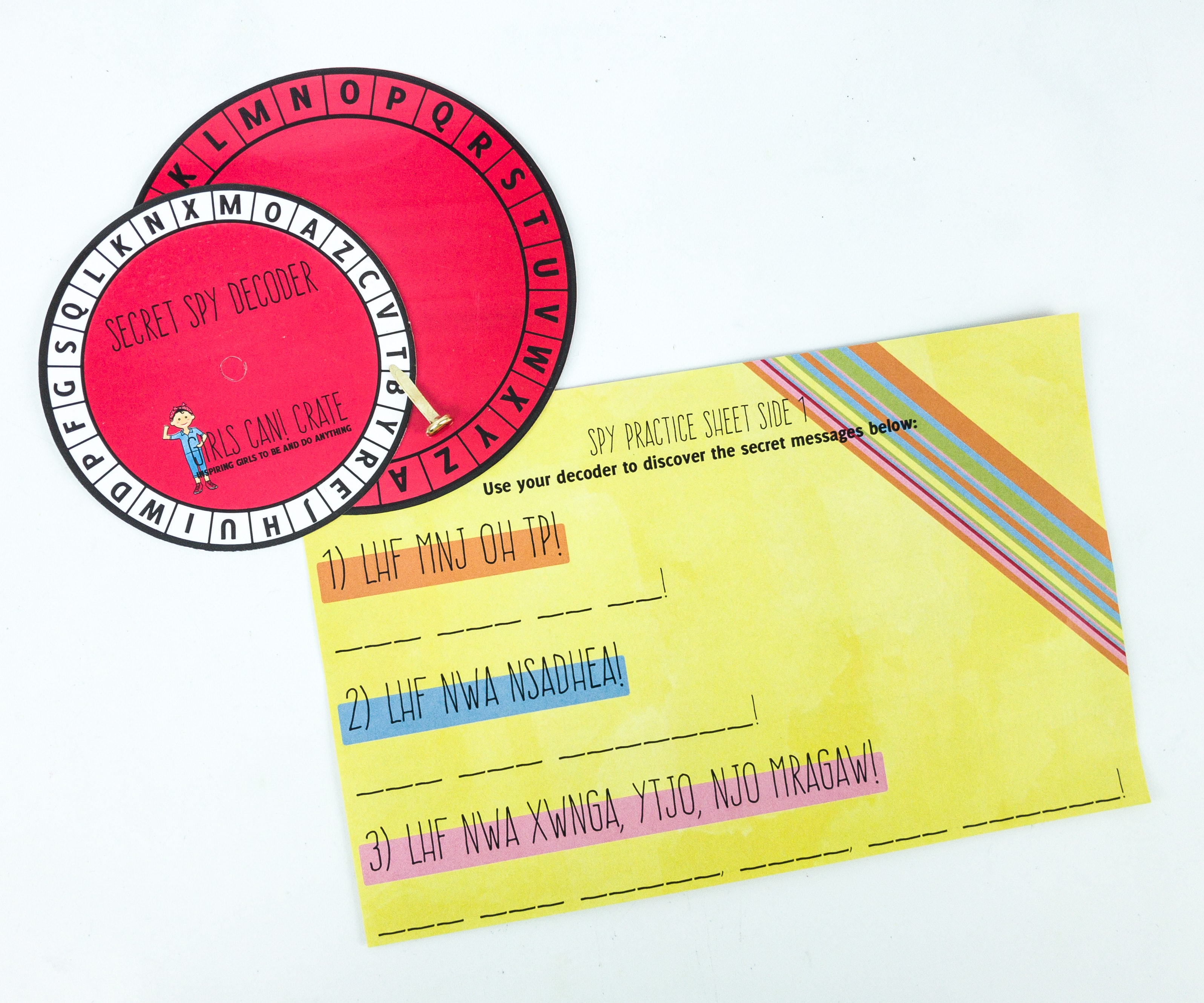 For this activity, we'll need the two decoder circles and a practice sheet. Brad is also included to attach the 2 decoder circles.
Using the decoder circles, we can unveil what the 3 messages on the sheet mean, and after doing so, we can make our own!
Activity #2: Disappearing Paper. After making secret messages and passing them on, it's time to destroy them! Once a secret message reaches its destination, it should be rid off, so that others won't be able to find out about it, especially the enemy group. For this activity, we'll learn about papers that can dissolve easily in the water!
We got sheets of spy paper to do this activity.
After writing down on the paper, you can also use the decoder from the previous activity to write a secret message then put it on water.
The water molecules broke down the paper molecules that's why it disappeared! You can try it again with the rest of the spy paper!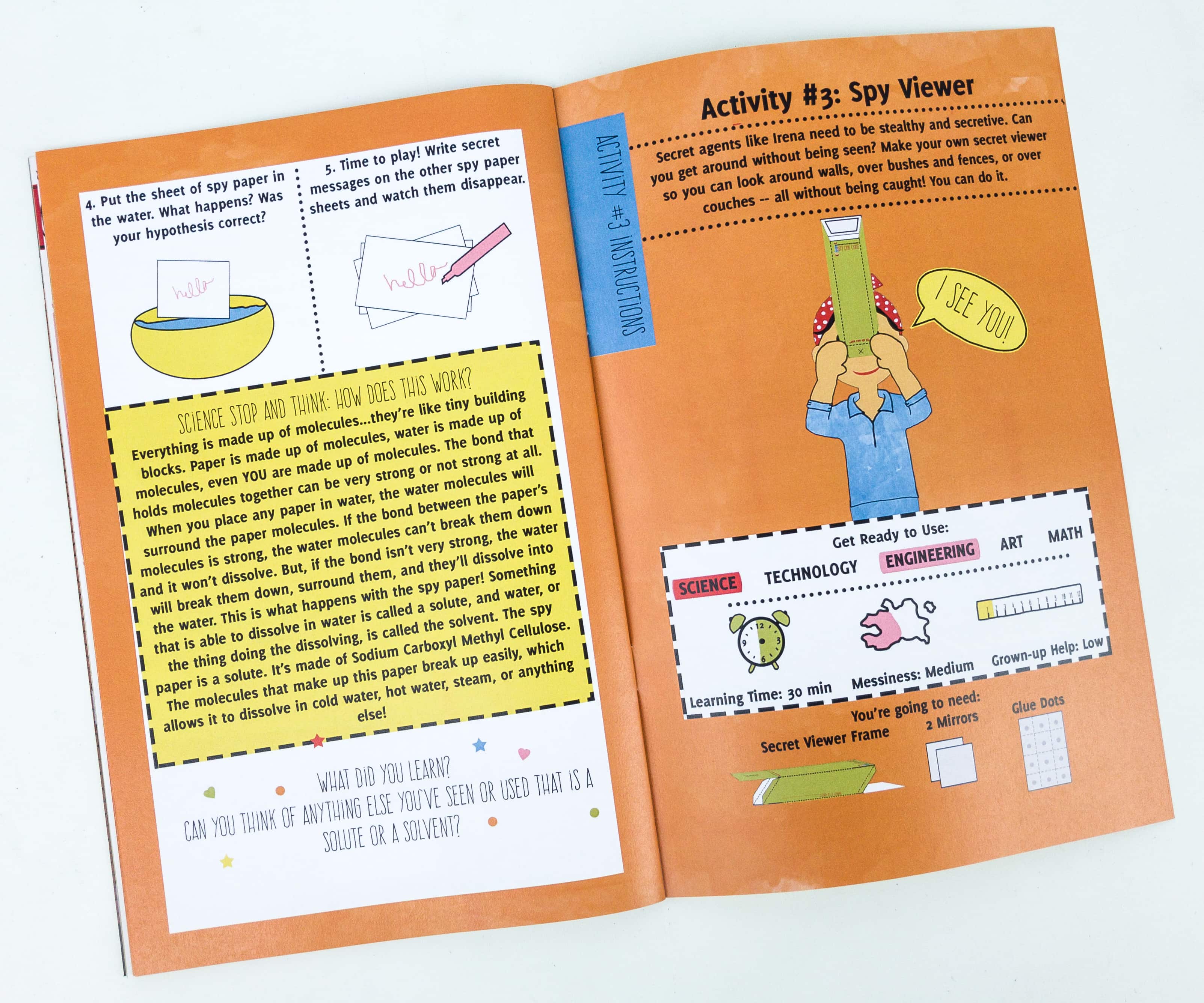 Activity #3: Spy Viewer. As a spy, you'll also make use of a viewer that can see through walls, over bushes and fences, without getting caught!
For our spy viewer, we'll need to assemble a secret viewer frame and mirror using glue dots.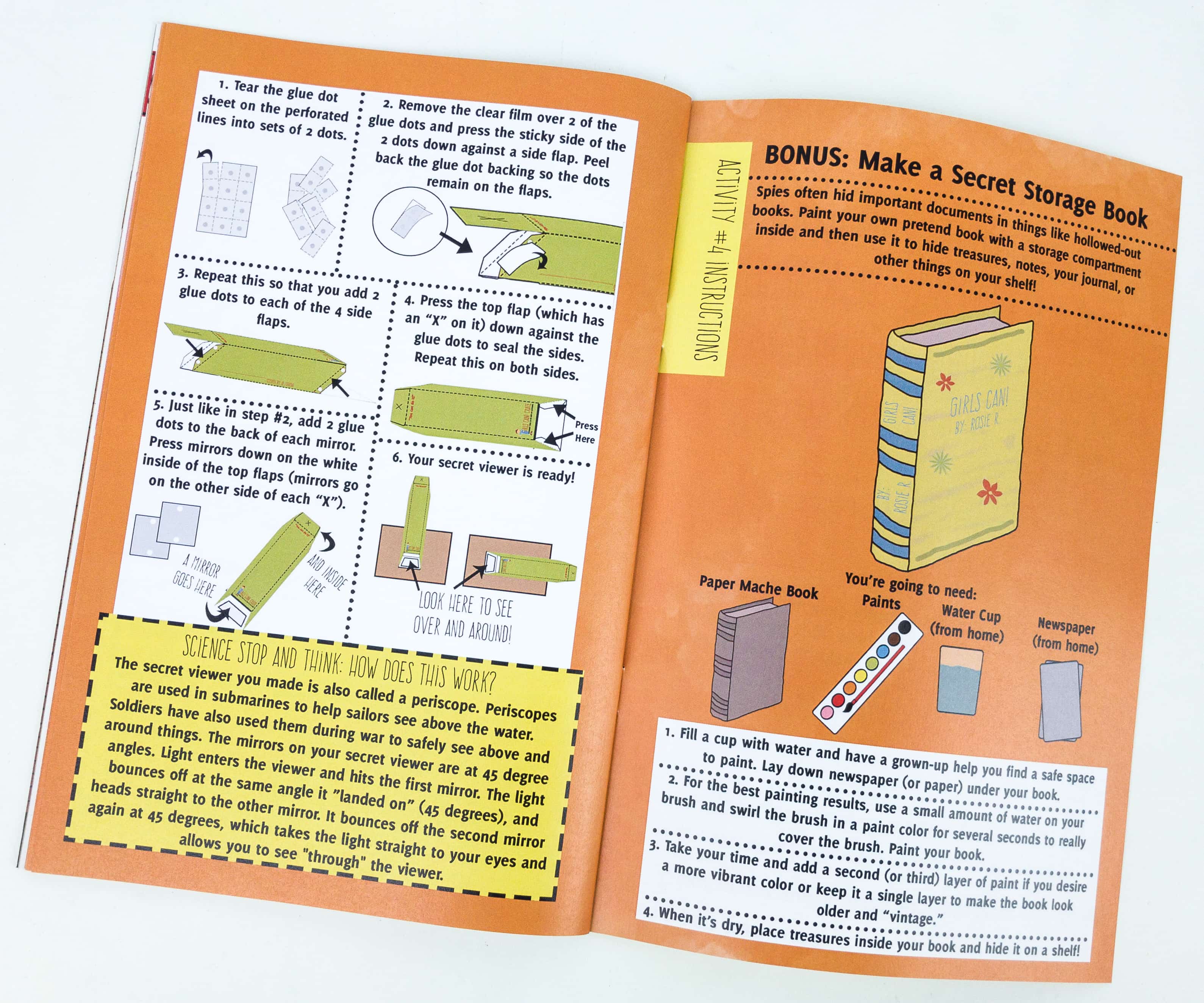 We need to separate the glue dots in twos first, then use them to assemble the frame. Adding glue dots to the mirror, we pressed them down on the white inside of the top flaps (each mirror will go to the sides with "X"). The secret viewer is ready to be used!
My daughter tried using it after the viewer was done! It worked!
Bonus Activity: Make A Secret Storage Book. Another spy item that we'll be doing is this bonus Secret Storage Book!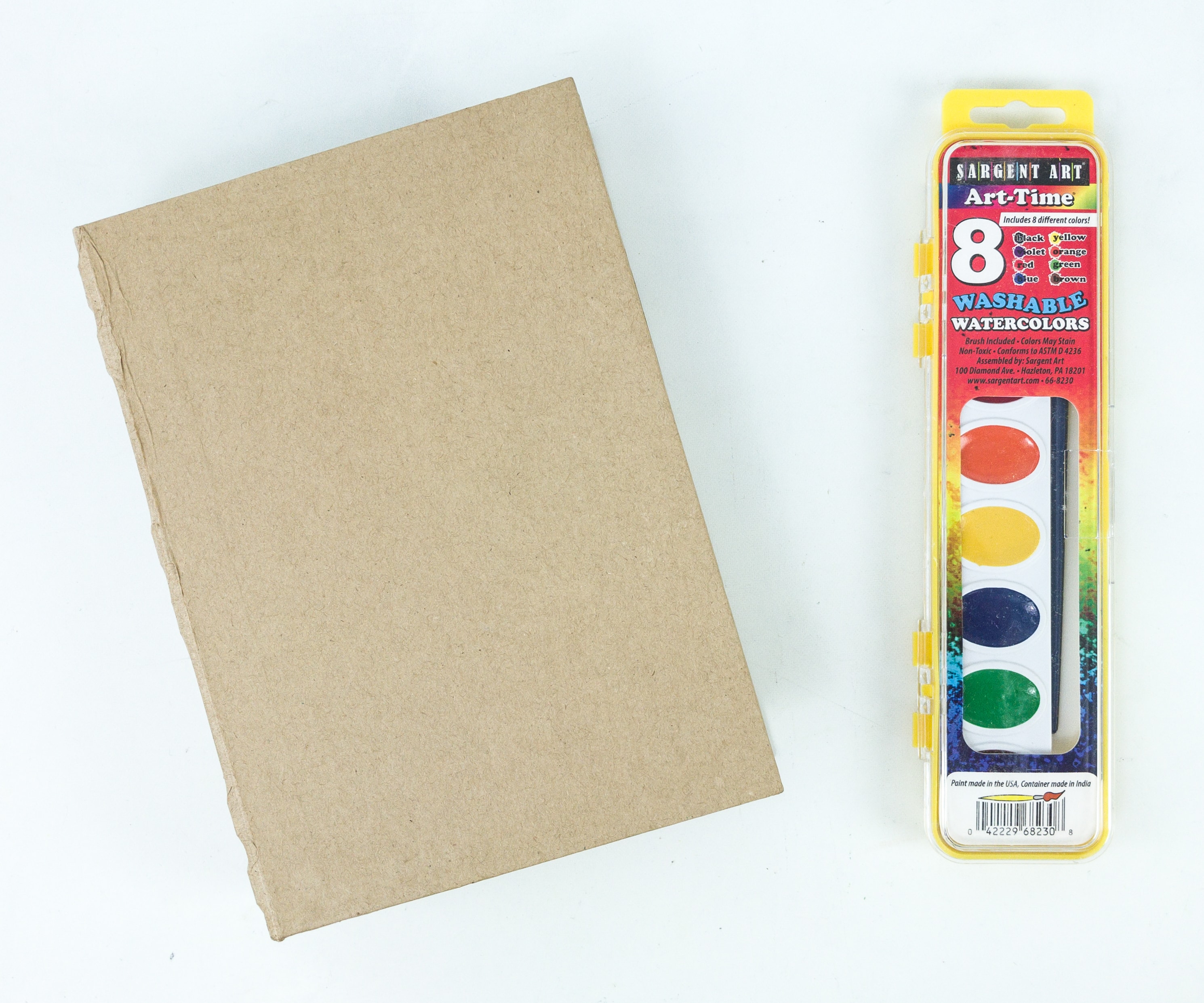 The box already provided a paper mache book and watercolor.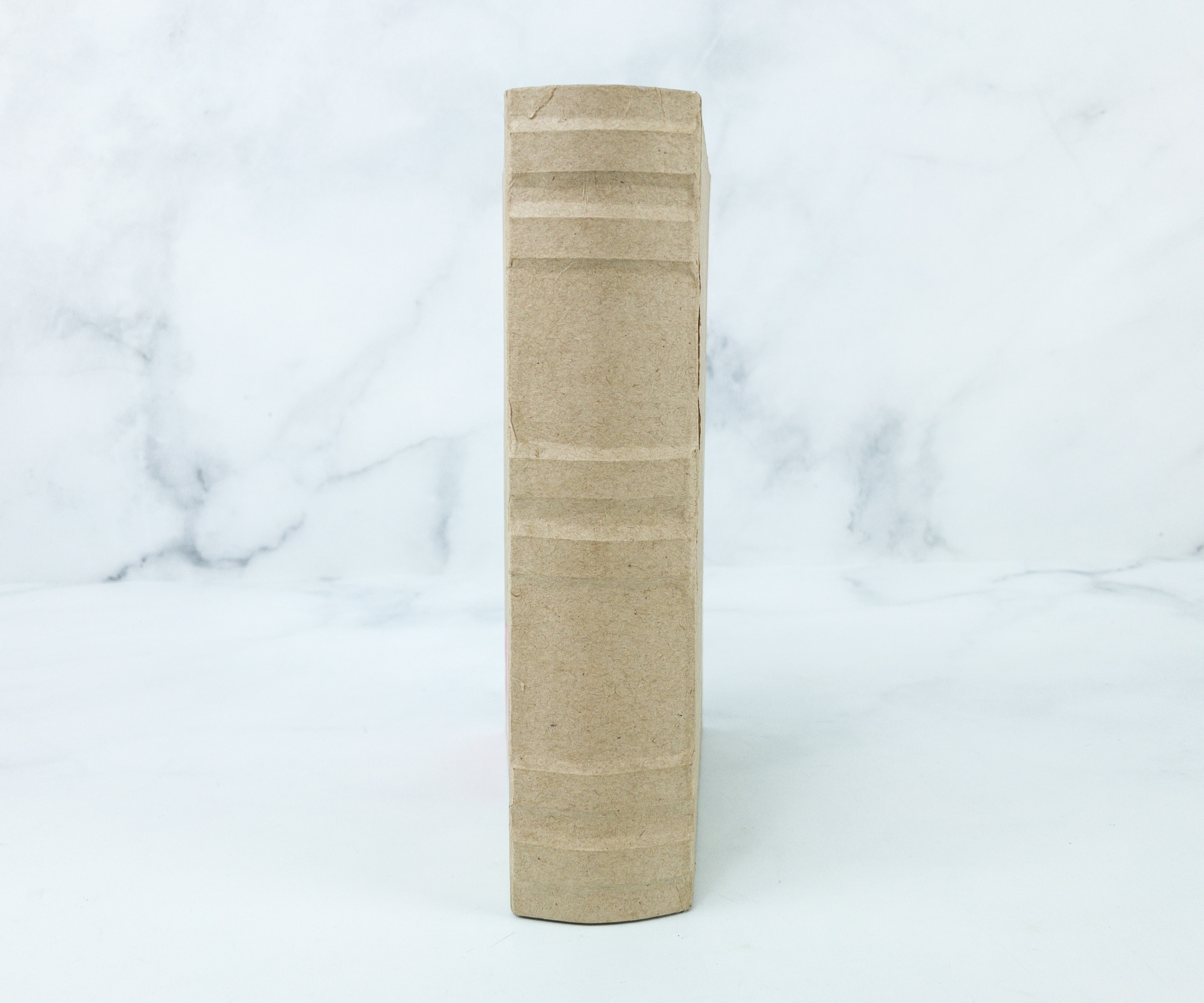 Paint the book however you want, you can even copy the cover of your favorite book!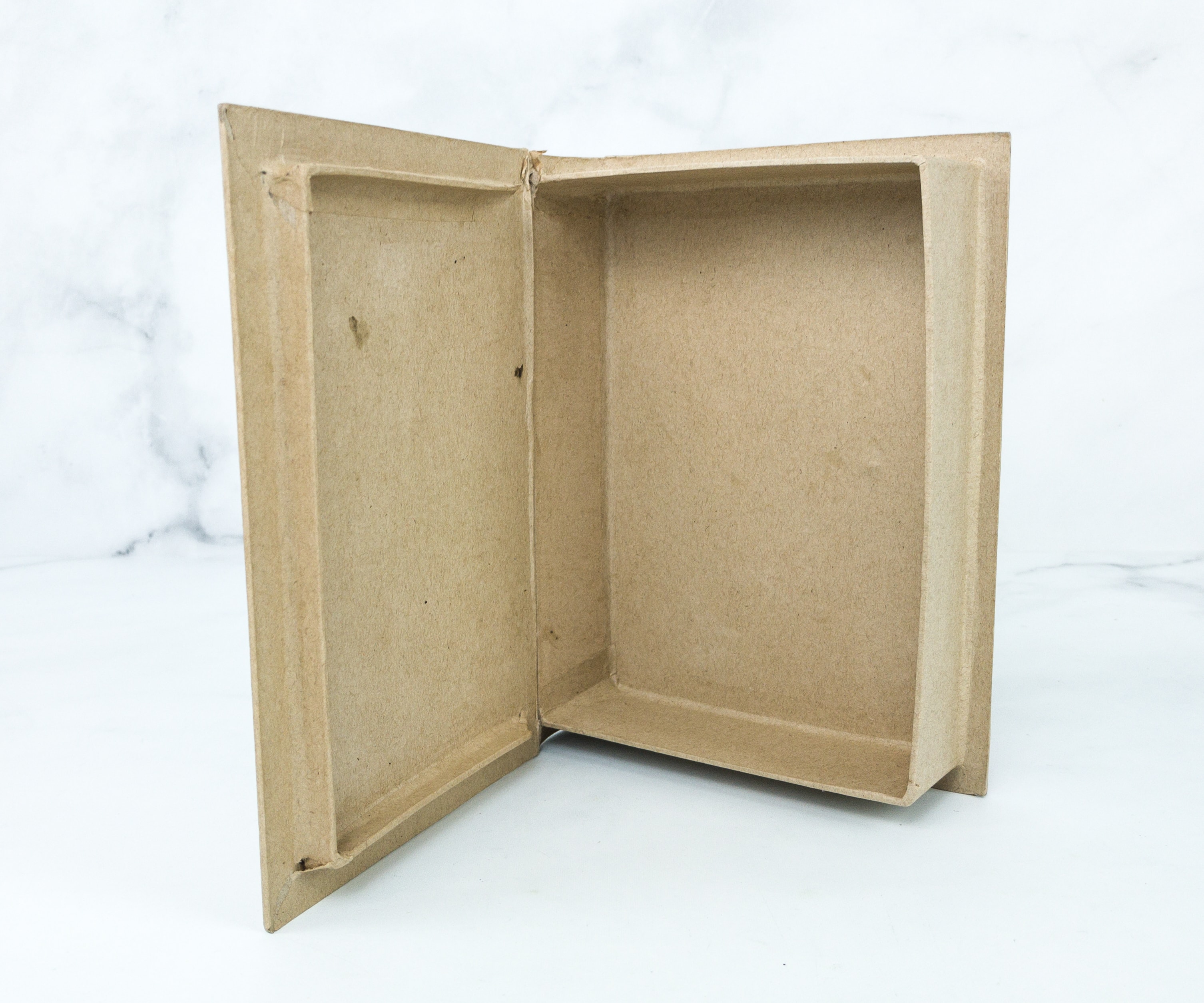 Instead of pages, there's a compartment when you open the book, where you can place special items, or even gifts!
My daughter painted the secret storage!
She painted it with a red base color. The spine hubs are in dark purple.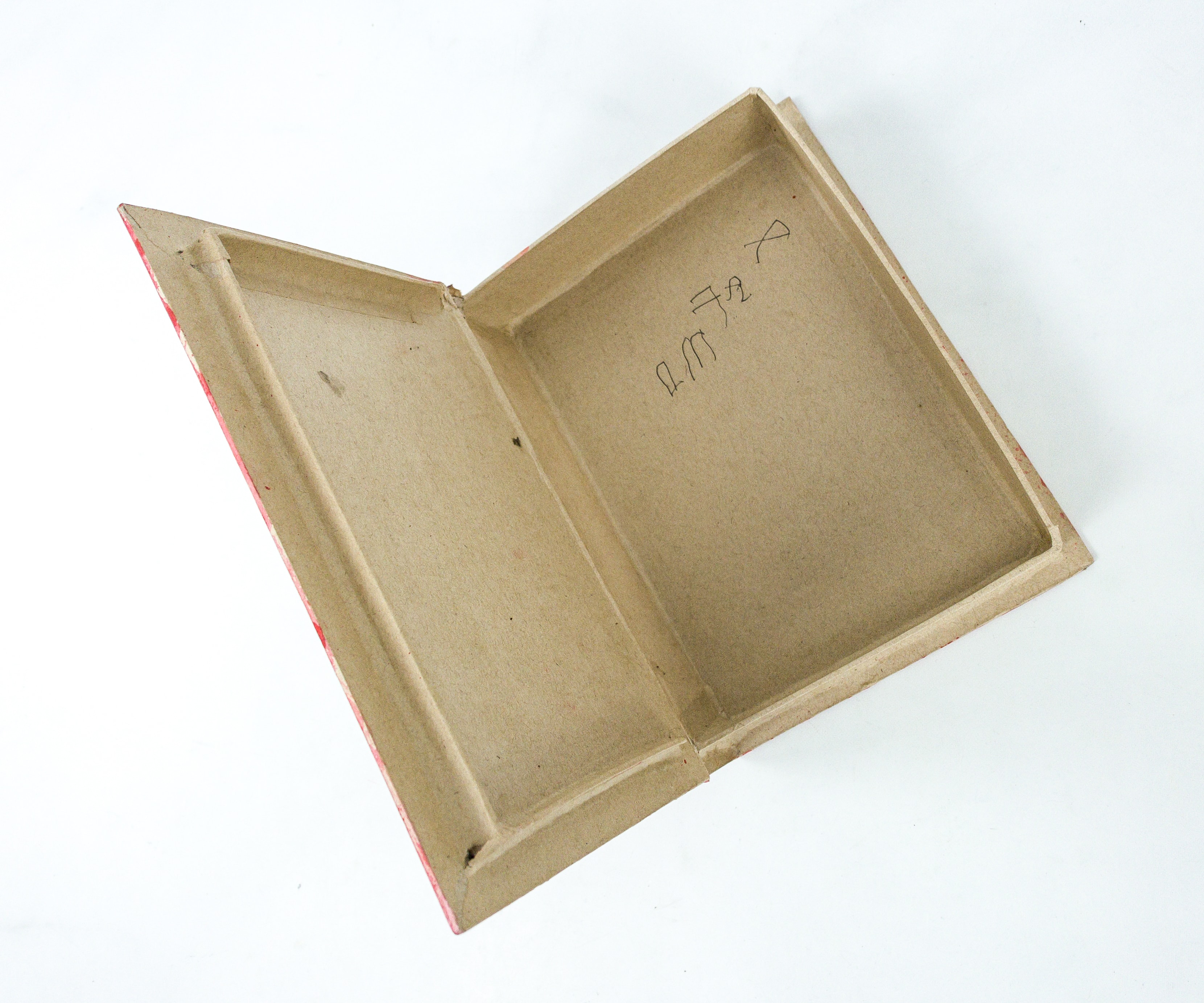 Except for the scribbles from our little brother, we left the insides empty.
Here's how it looks like when stacked with other books!
The box also suggested other good reads when introducing the kids to the Holocaust and the heroes. An example us an article entitled "How Young is Too Young to Teach My Child About the Holocaust?". Also, an editor of a Holocaust-related journal suggested that parents need to wait until kids are close to 10 before beginning to teach the whole history of it. And if children have questions, consider answering them as simply as possible, and only addressing what they actually ask.
Being brave can be shown in many ways, and what Irena did here was really outstanding! We look up to her bravery and she's not even afraid to put her life on the line just to help other people. Her compassion and love for others are truly remarkable. There are many ways that you can share and care for them, or even save their lives. This box is really amazing as it shares the heroic deeds of women, and how they made changes in the world, and make it a better place to live in. We salute Irena for what she did! We also enjoyed doing the activities and the crafts for this month. They even included a bonus secret storage book that we can use!
Do you enjoy Girls Can Crate as much as we do? What's your favorite thing about this subscription?