Mighty Fix is a monthly eco-friendly subscription from Mighty Nest that sends one item each month designed to help your family lead a healthy lifestyle. 15% of the cost of the subscription will be donated to the school of your choice.
Subscriptions now cost $11 a month, but there's a discount if you'll opt for an annual plan. Shipping is free and add-on items ship free, too.
DEAL: Get your first month for $3! Use coupon code  HELLOSUB3. Or, get 3 months free with an annual subscription (save $33)! Just use the coupon code FIXAYEAR to subscribe!
FYI – this subscription ships along with Mighty Body if you also subscribe to that. I totally love their environmentally conscious shipping practices.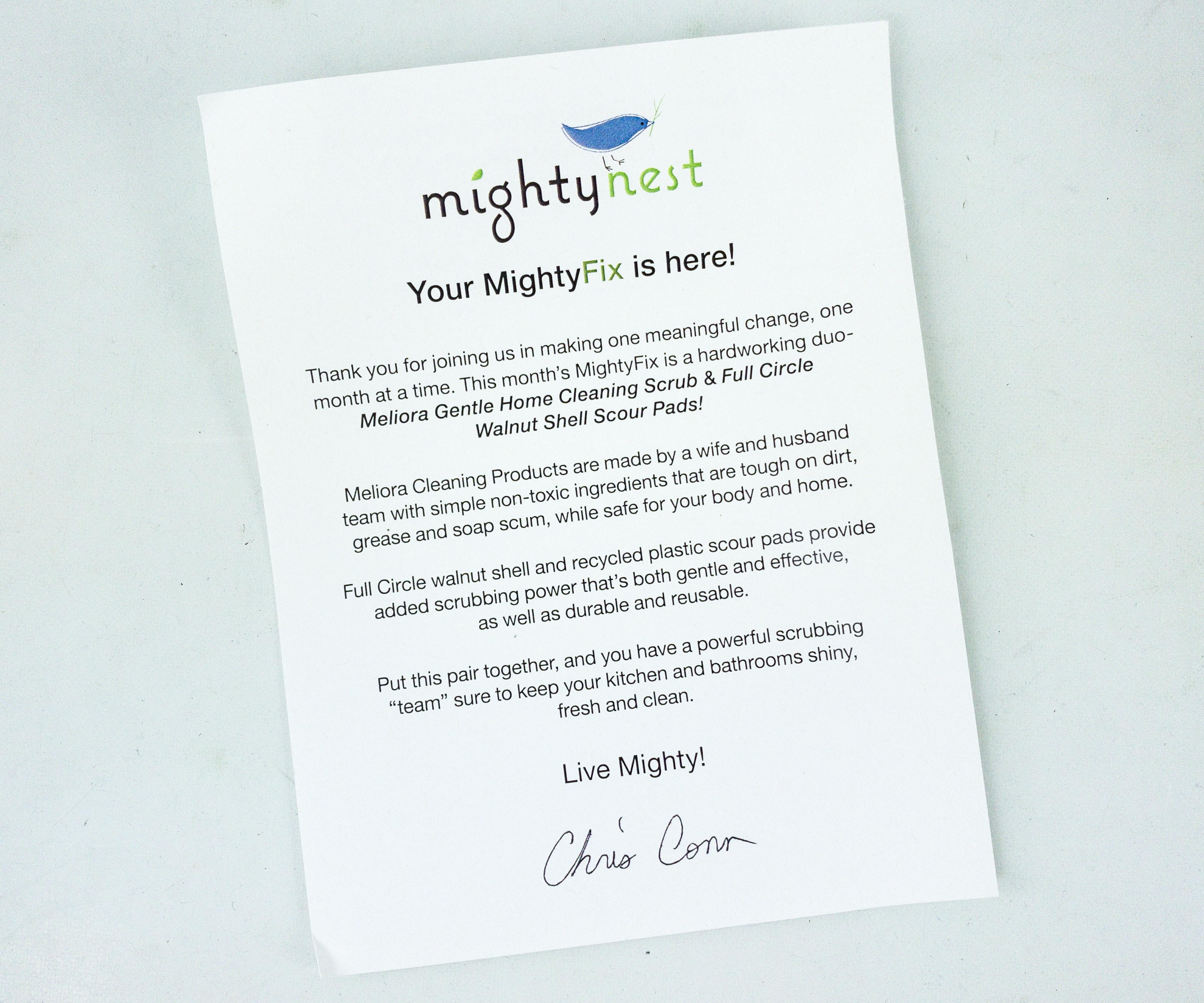 There's also a card from Mighty Fix.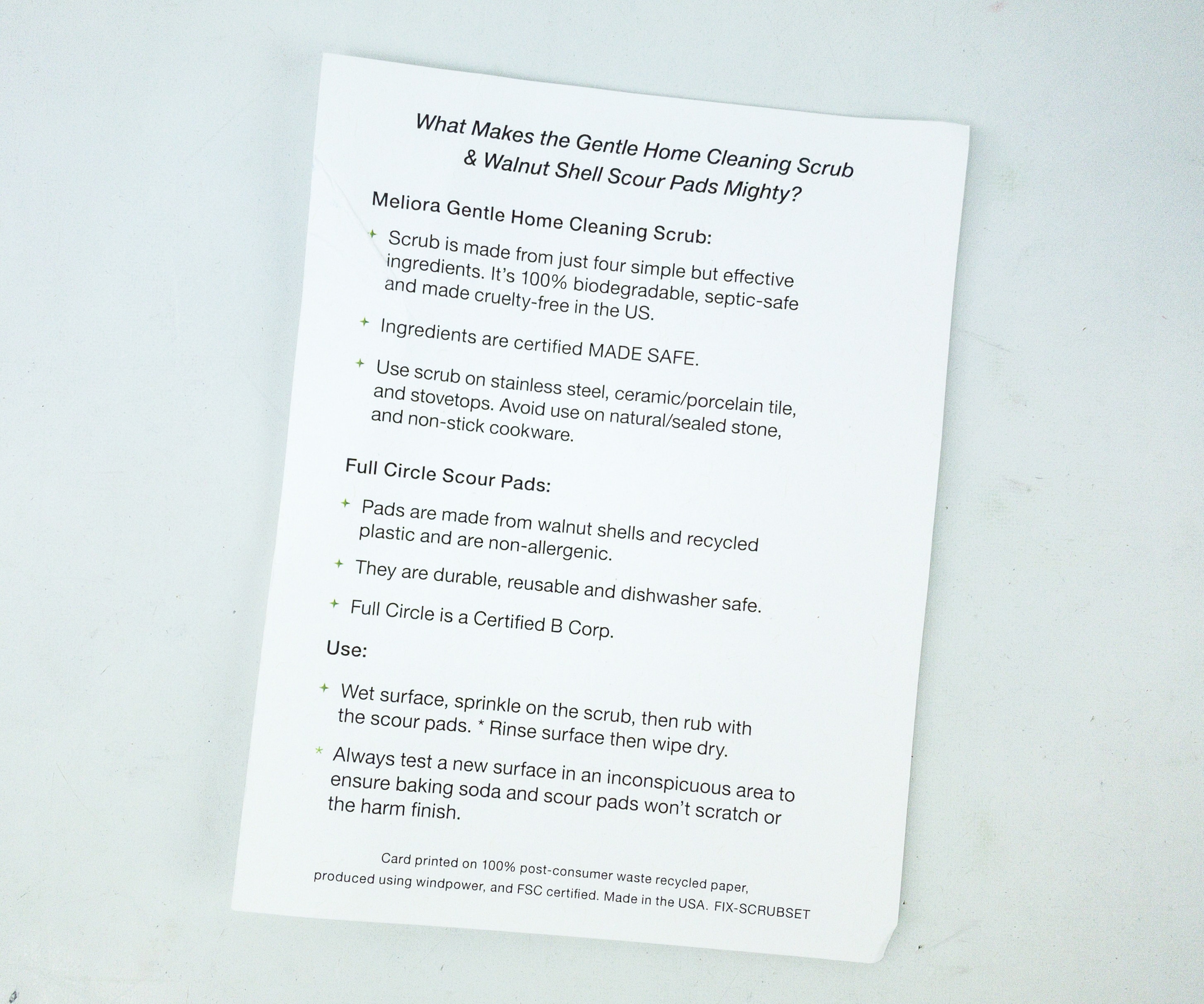 At the back, they listed reasons why the featured product is so mighty.
Everything in my package!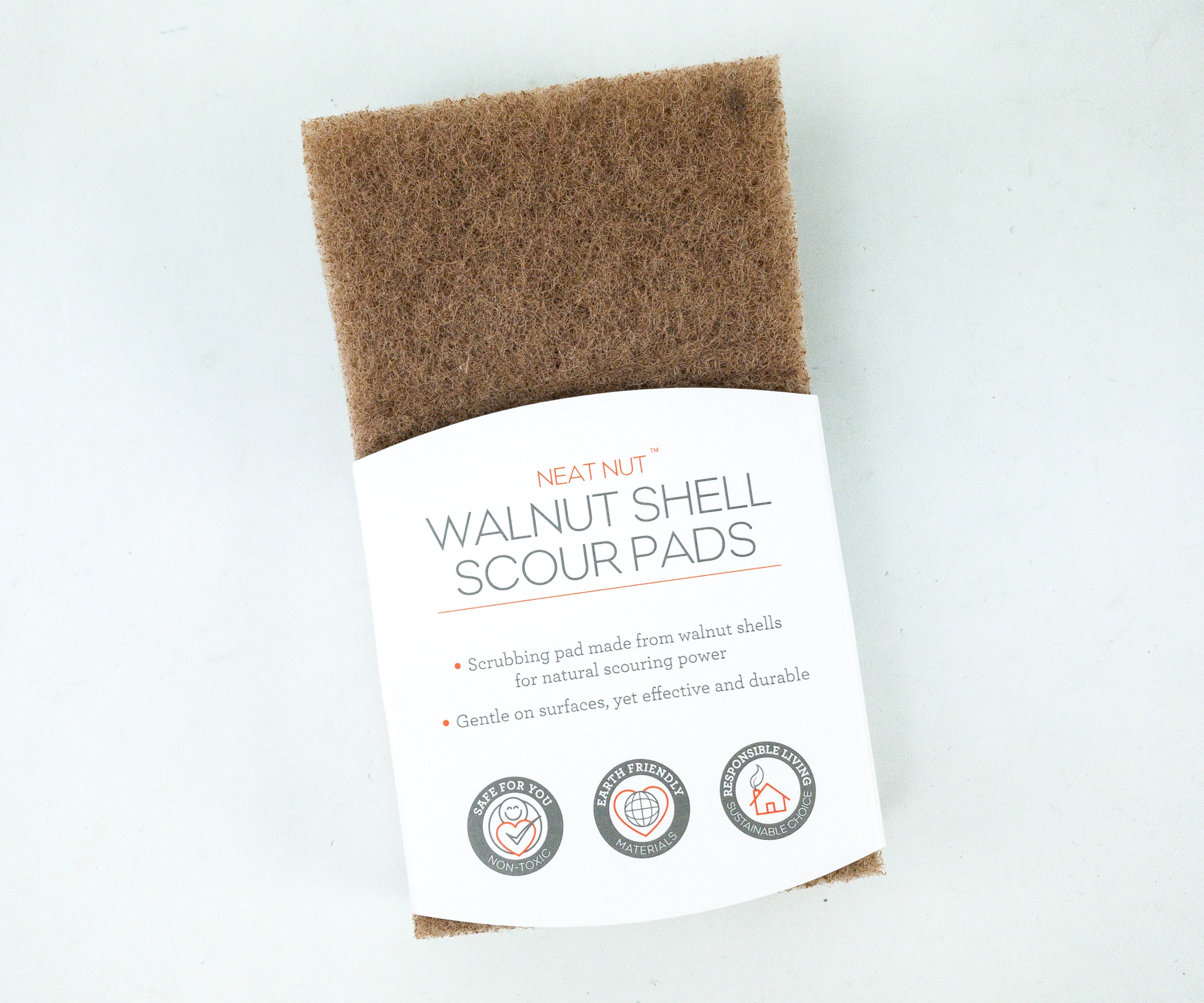 Neat Nut Walnut Shell Scour Pads ($7.15) Here's an eco-friendly alternative to your usual scrubbing pads, made with walnut shells and recycled plastic! 
Don't worry because it doesn't scratch surfaces. It's definitely gentle but has a great scrubbing power. 
There are 3 pads in the pack! They're reusable, durable, dishwasher-safe, and even non-allergenic.
Meliora Cleaning Products Gentle Home Cleaning Scrubs ($10.99) Packed with non-toxic ingredients, this cleaning scrub is all we need to keep our home squeaky clean. Unlike other cleaning products, this one is 100% biodegradable, septic-safe, and cruelty-free.
It can be used on a variety of surfaces, including stainless steel, ceramic/porcelain tile, and stovetop. To use, just wet the surface, sprinkle scrub, rub using a wet sponge/cloth, and then rinse. Unlike other cleaners, this one doesn't stink!
I love the labeling on this one. Aside from the ingredient list, it also included other home cleaning tips.
Mighty Fix is one of the best companions in pursuing an environmentally-conscious lifestyle! Through this subscription, we get to discover new, green products for the home and for the whole family to benefit from. We definitely love this month's cleaning combo, a non-toxic cleaning scrub and scour pads. They're useful in keeping most of the surfaces in our home clean, plus they don't harm us nor the environment. If you're also interested in eco-friendly products, this subscription is worth a try!
What do you think of this month's Mighty Fix?