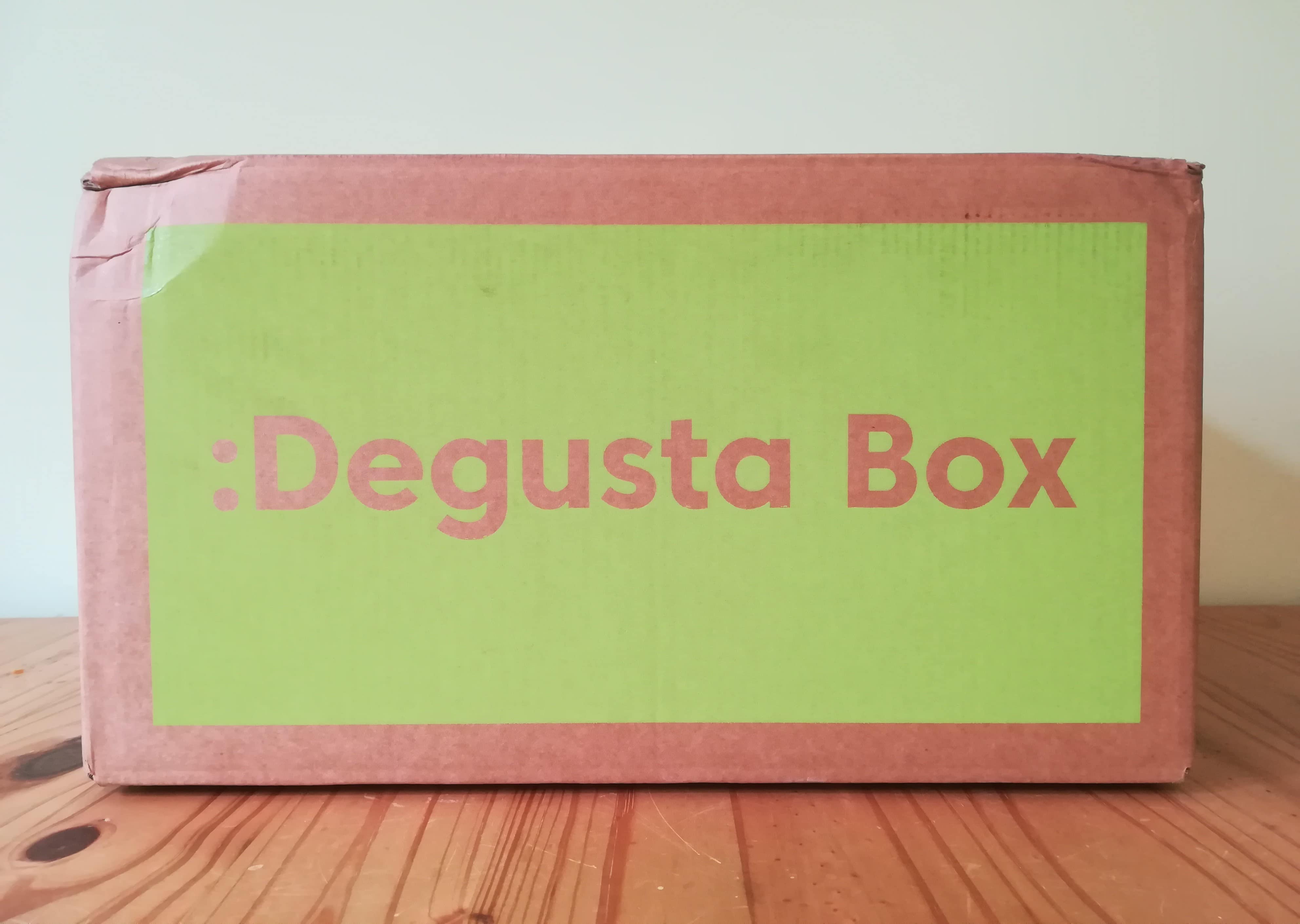 DegustaBox UK is a monthly subscription box that brings your favorite food and snacks to your doorstep. The subscription costs £12.99 per month and you'll get a box filled with 10-15 products and goodies! This box is always full of so many new things to try.
DEAL: Get your £5 off your first box, plus get free bonus item and delivery! Use coupon code HELLOSUBSCRIPTION18.
Redesigned for 2019, the outside of the box has a bold lime green graphic while the inside has cute little images of snack items.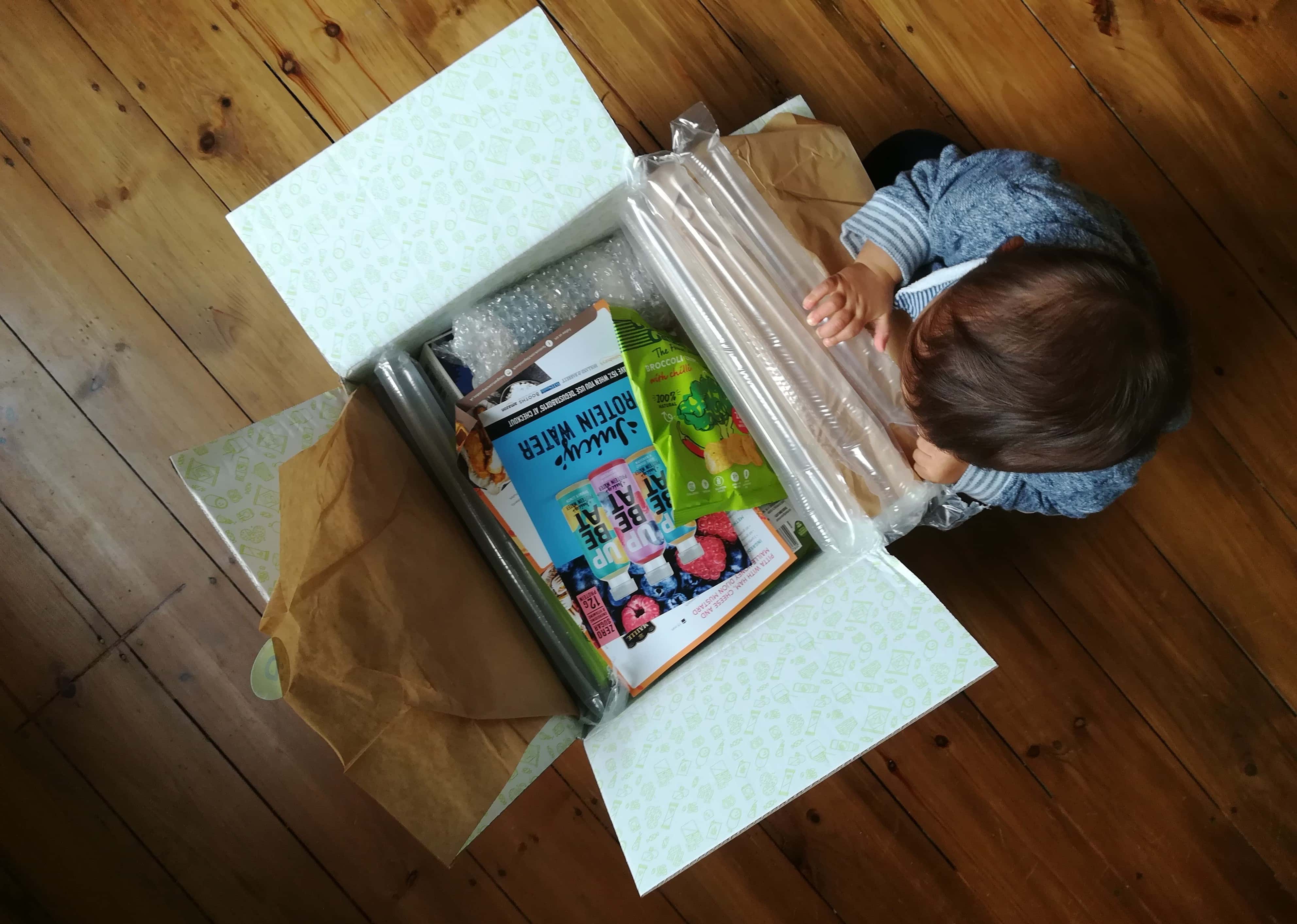 Plastic wrap and butcher paper keep all the contents safe.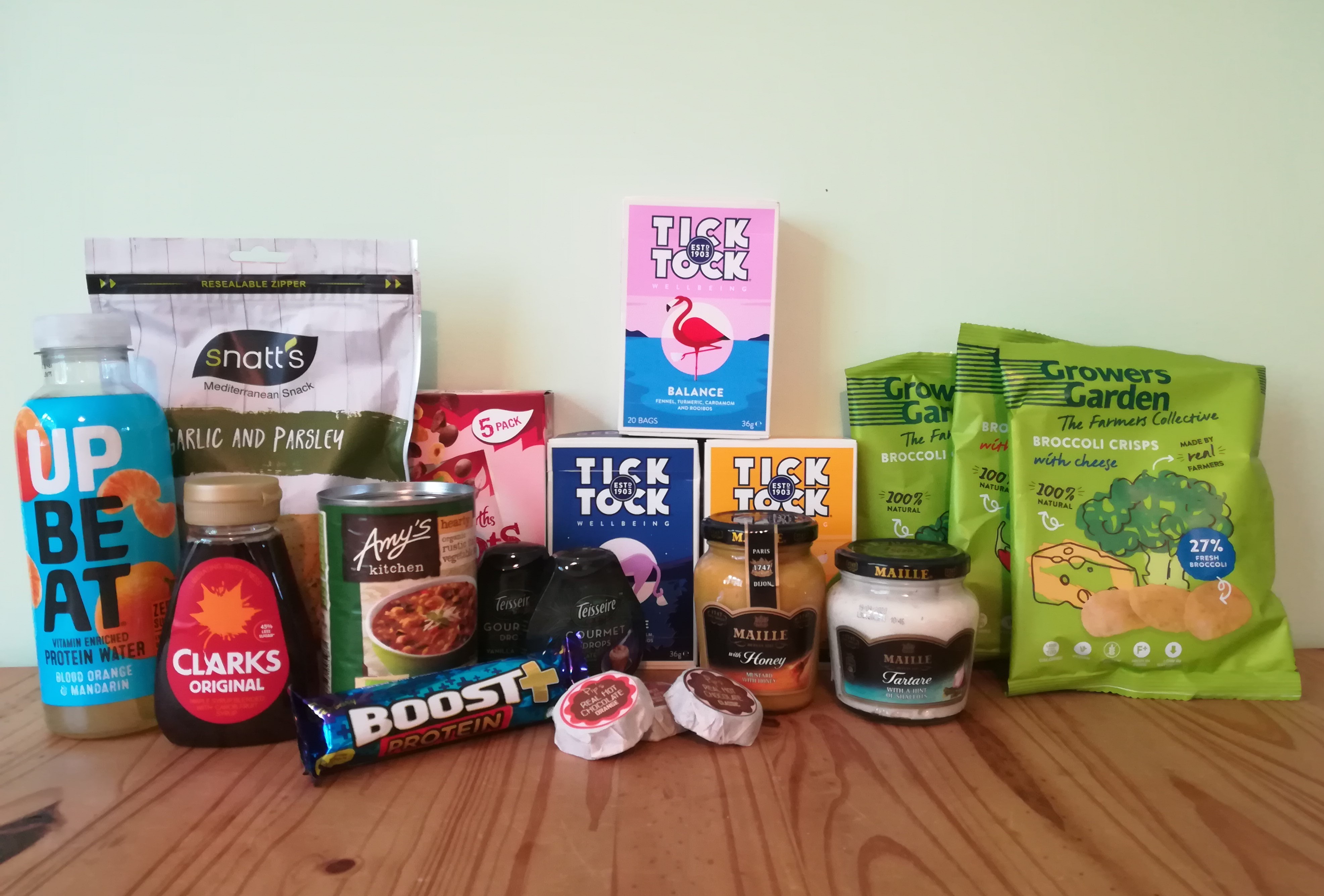 Here are all the products in October's box.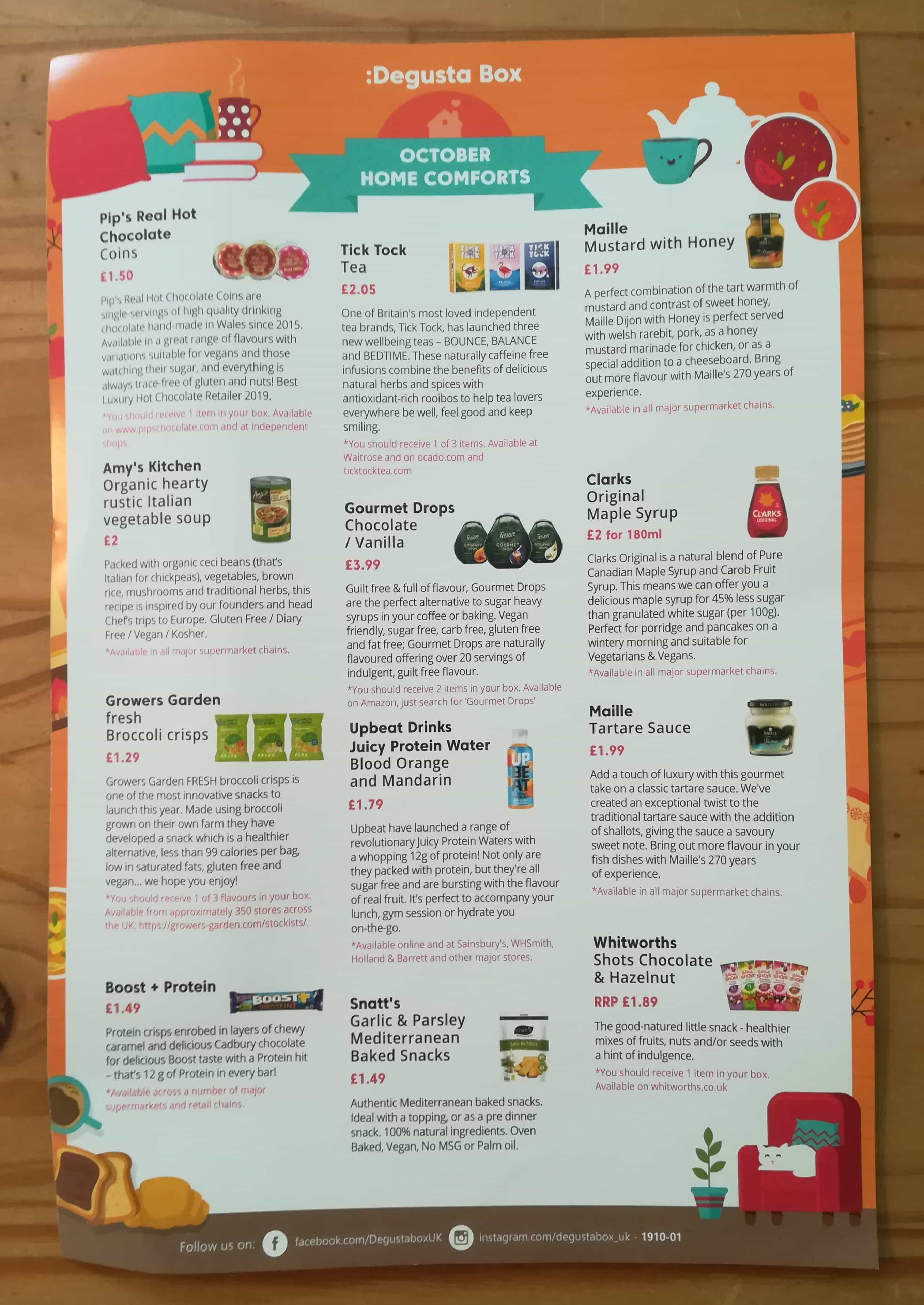 The info sheet details all the Degusta Box products.  October's box has a Home Comforts theme – it's that time of year to stay inside with a warm beverage and yummy snacks!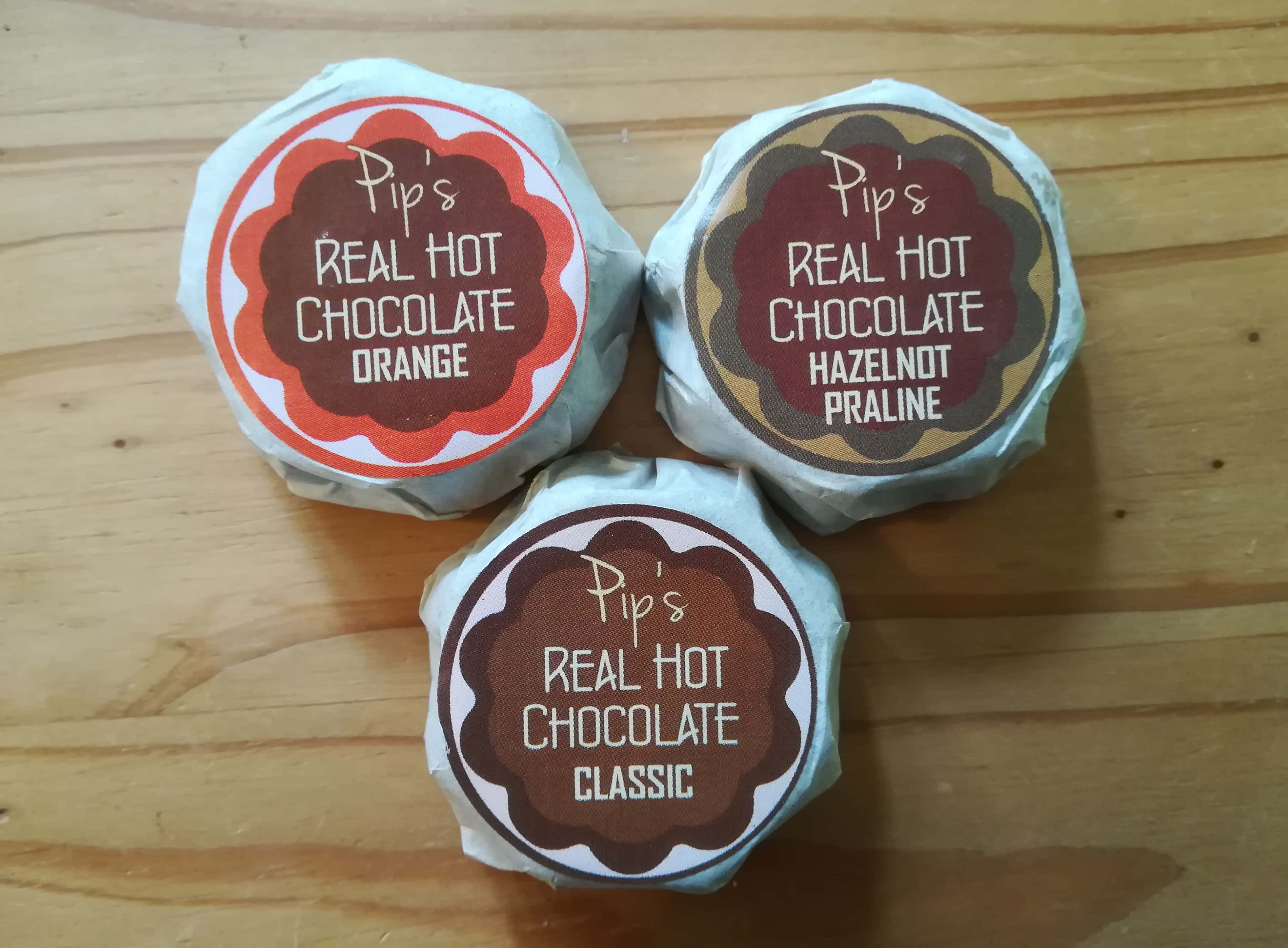 Each Degusta Box contains one Pip's Real Hot Chocolate Coin (£1.50).  Each coin makes a single servings of quality hot chocolate, all trace-free of gluten and nuts.  I was lucky and received 3 coins in my box: Classic, Orange and Hazelnot Praline.  Each flavour was delicious!  However, I have tried Pip's a couple of times before and always have trouble getting the chocolate to fully melt into the hot milk when following the instructions to heat the milk and chocolate coin on the stovetop.  I recommend shaking the hot milk with the chocolate for about 15 seconds to get a smooth and creamy drink.  The Pip's coin makes a nice hot chocolate, but it is expensive for a single serving when you could get similar results just using any regular chunk of good quality dark chocolate.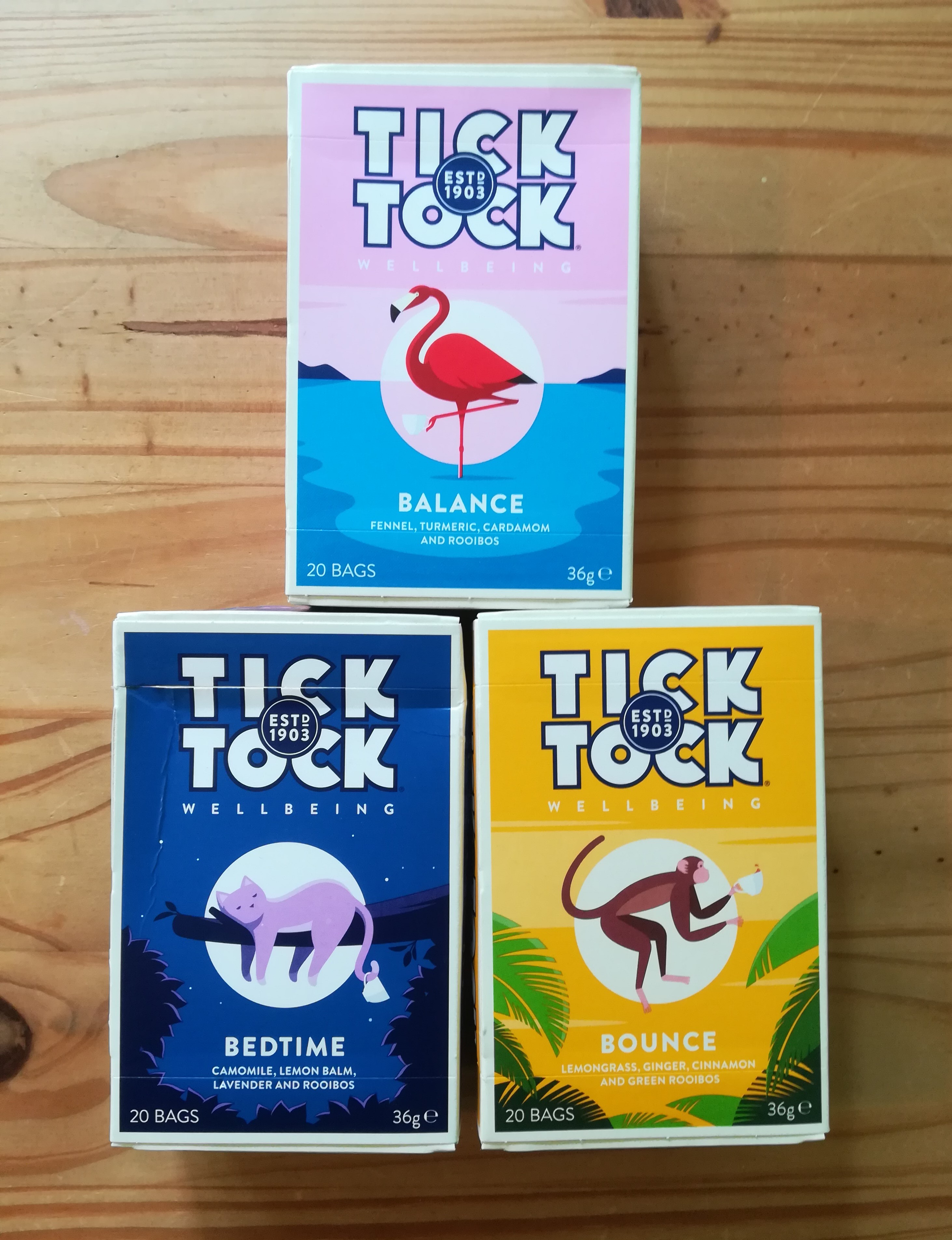 Each box also includes one box of Tick Tock Tea (£2.05), however I got to try three varieties of new wellbeing teas, all caffeine-free: Balance, Bedtime and Bounce.  The packaging is retro and super cool.  The tea is nice too, although it doesn't really stand out for me from other tea infusions.
Maille Mustard with Honey (£1.99) is a smooth dijon blended with honey.  This is a versatile sweet mustard, perfect as a condiment or in recipes.
Maille Tartare Sauce (£1.99) is a tartare sauce made with shallots.  I really enjoyed this.  It is smooth and much more flavourful than most tartare sauces.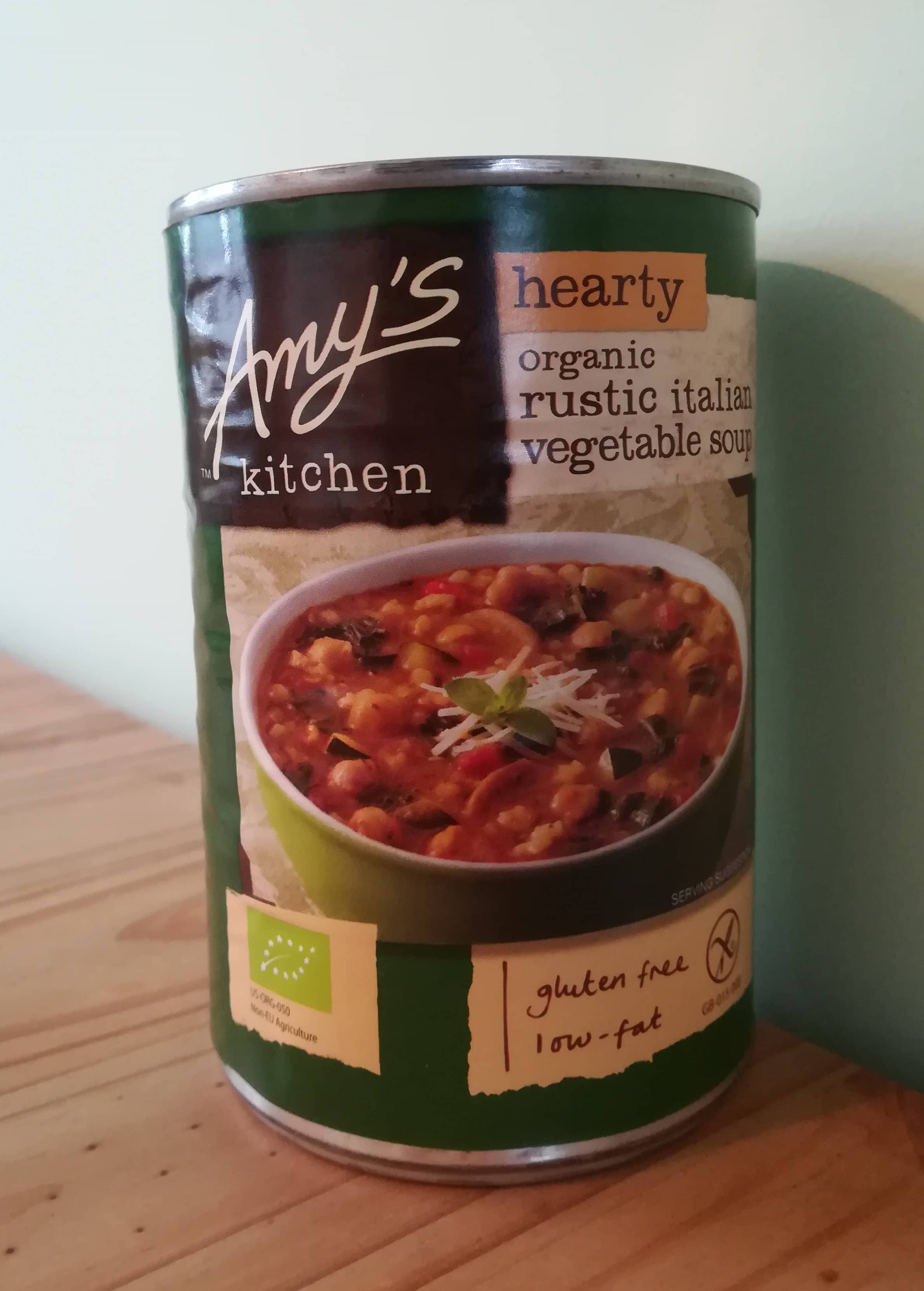 Amy's Kitchen Organic hearty rustic Italian vegetable soup (£2) is filled with chickpeas, veggies and brown rice.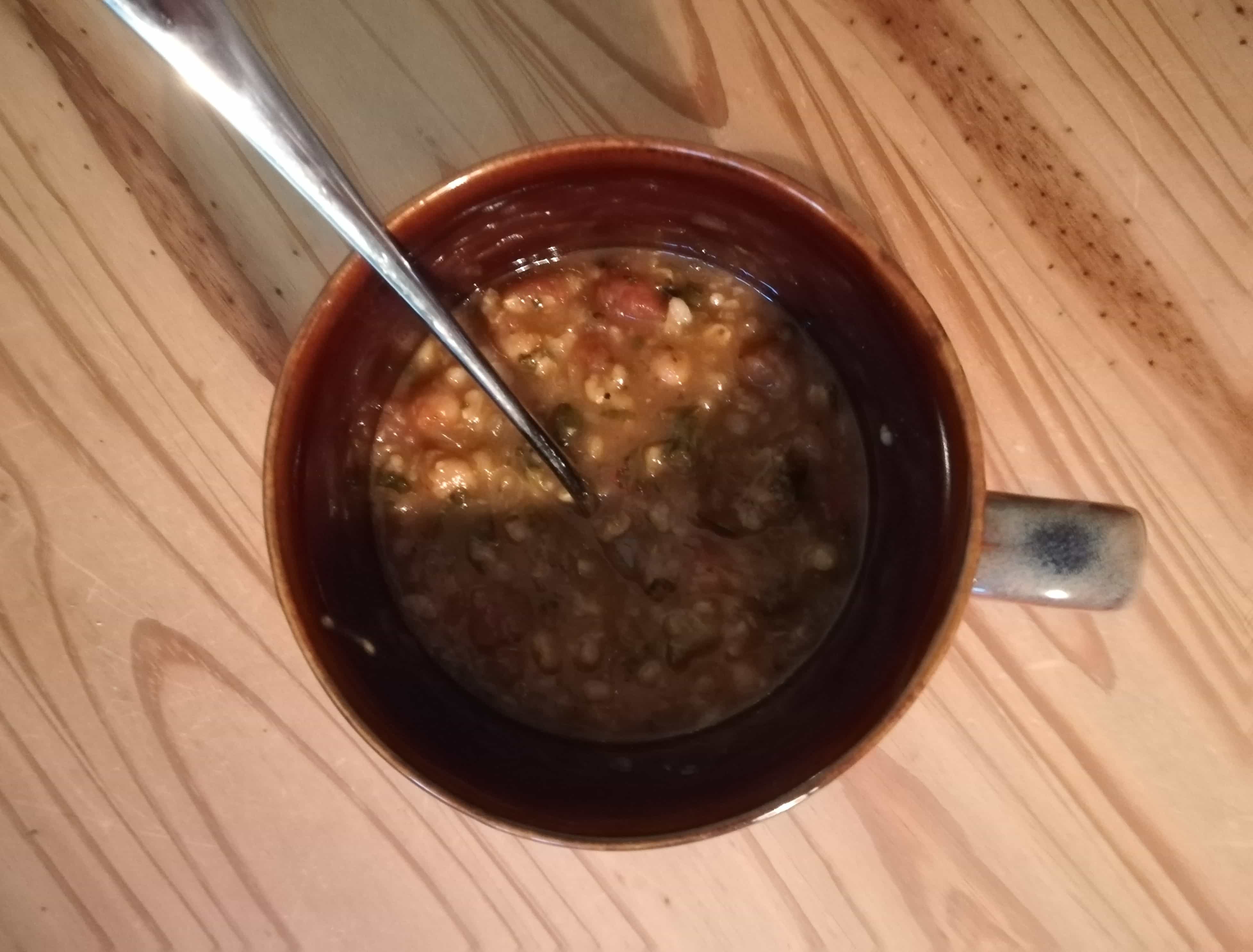 This is a very flavourful, thick and filling soup.  I really enjoyed the bold, herby flavour.  This makes a perfect, quick yet hearty lunch.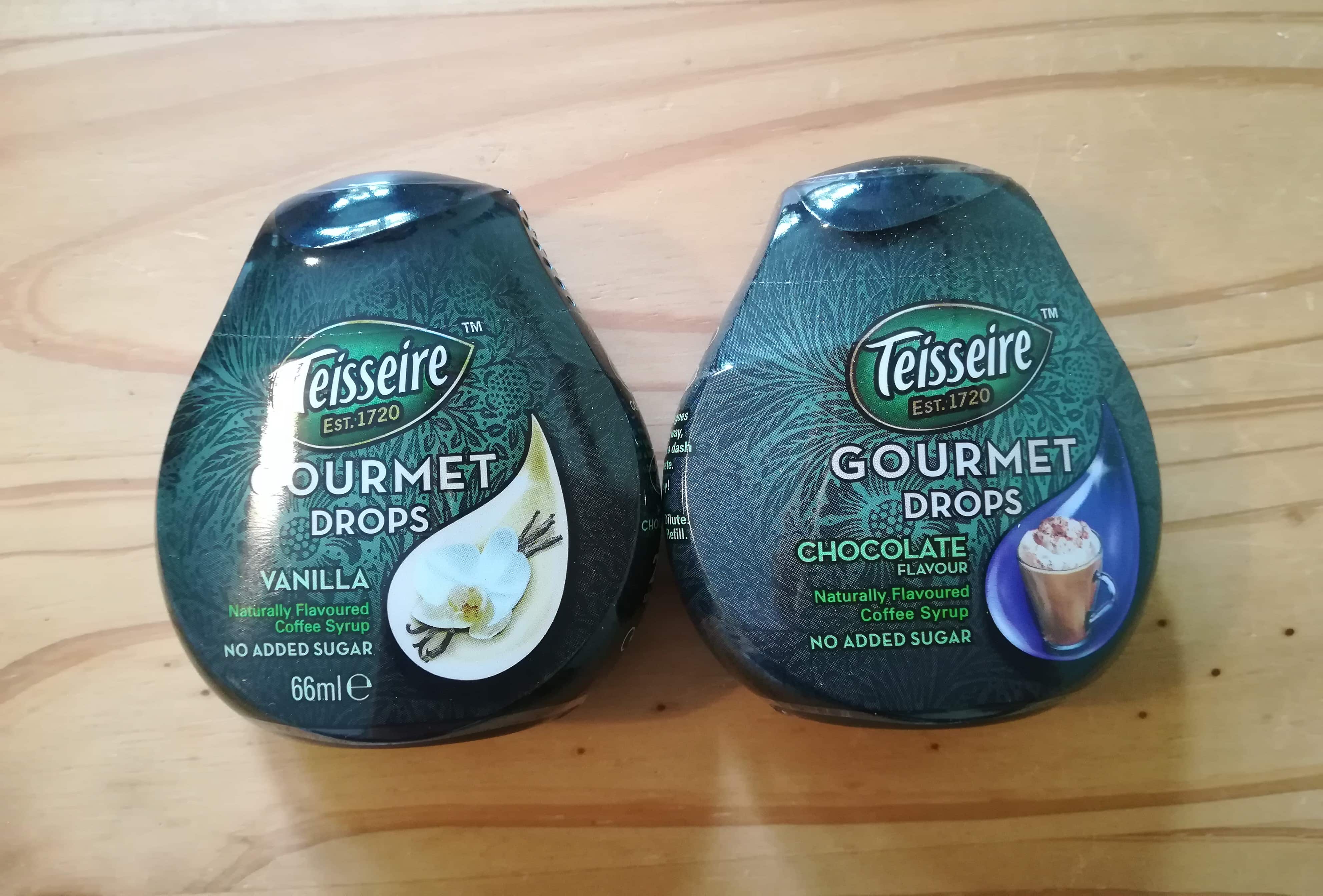 Each box contains two flavours of Gourmet Drops (£3.99), which are a sugar free alternative to flavour syrups for coffee.  I tried the chocolate and vanilla flavours.  Just a small squirt adds tons of flavour to a coffee.  I was surprised by how pure and delicious the flavours were – they really taste of chocolate and vanilla!  This is a great alternative to sugary syrups.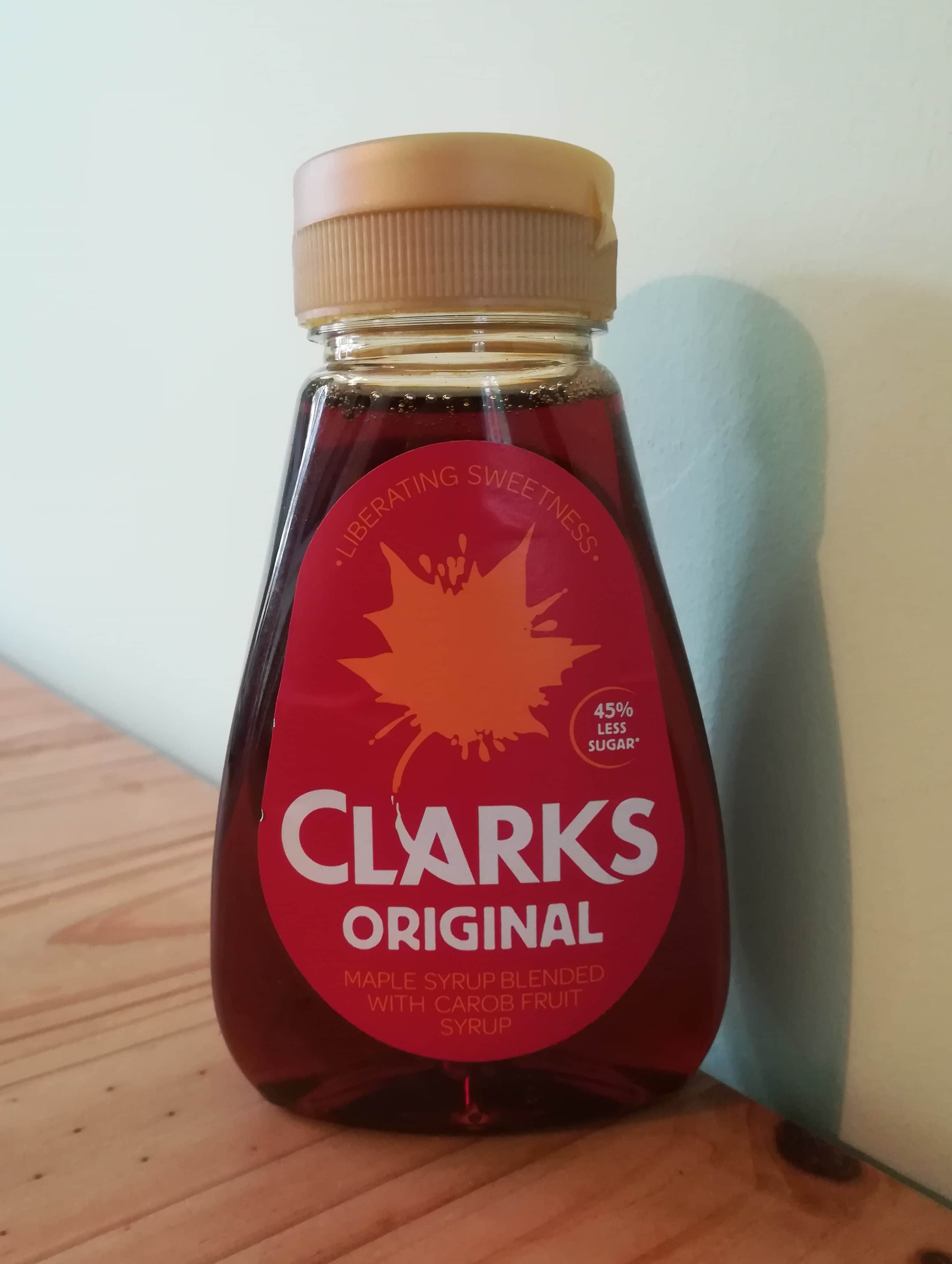 Clarks Original Maple Syrup (£2 for 180ml) is a blend of 27% Canadian maple syrup and 72% carob fruit syrup which boasts 45% less sugar than granulated white sugar per 100g.  Now, as a native Vermonter, I know my maple syrup inside and out, and I just can't deal with anything but the real deal.  To me, this doesn't taste anything like maple syrup, but rather like a honey alternative.  I used this to sweeten drinks and it worked nicely, I just don't think it is a reasonable substitute for maple syrup.
Each box contains one flavour of Growers Garden Fresh Broccoli Crisps (£1.29).  I got to try all three flavours: plain, chilli and cheese.  This unique light and crisp snack is made of broccoli and potato flakes, and is 100% natural.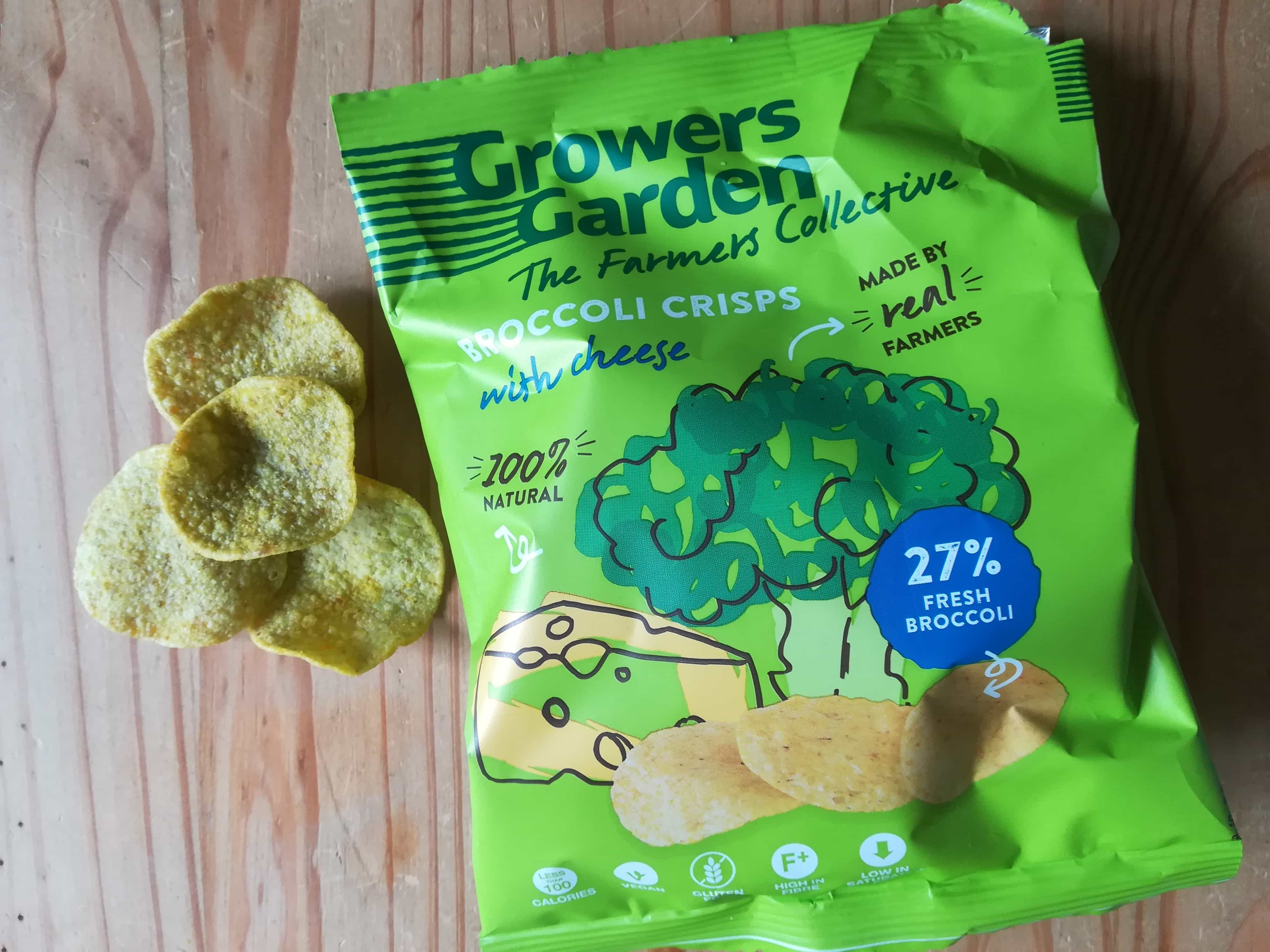 These have a strong broccoli flavour.  I happen to love broccoli, but it was a bit much even for me.  This snack definitely makes you feel virtuous!
Upbeat Drinks Juicy Protein Water Blood Orange and Mandarin (£1.79) is a zero sugar water enriched with B vitamins and 12g of whey protein per bottle.  This is refreshing with a nice light citrus flavour.
Boost+ Protein (£1.49) bar has 12g of protein.  It has a filling of protein crisps surrounded by caramel and Cadbury chocolate.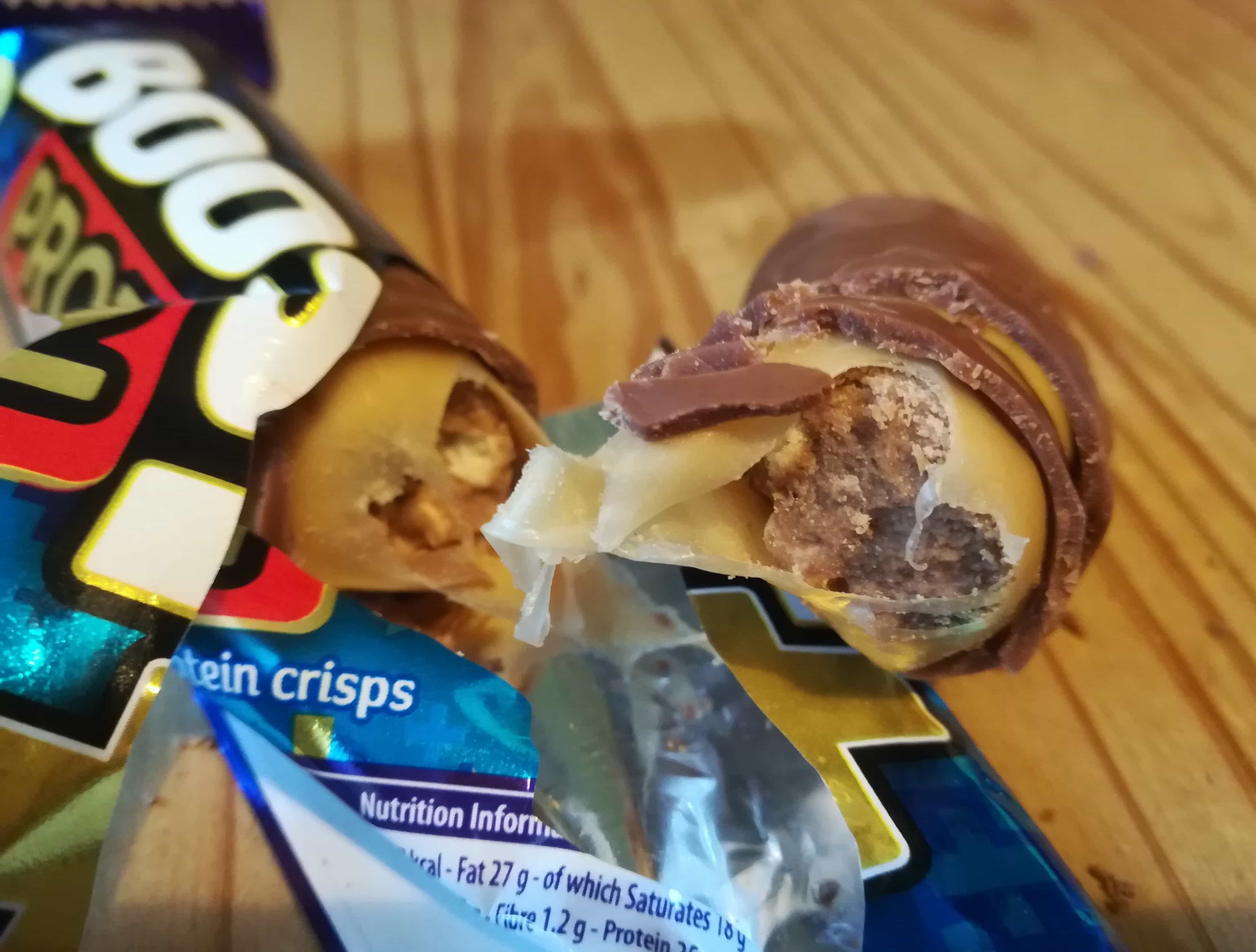 I didn't care for this, the protein crisp flavour dominates the chocolate and isn't a taste that I enjoy.
Snatt's Garlic & Parsley Mediterranean Baked Snacks (£1.49) are an oven baked bread snack made with 100% natural ingredients.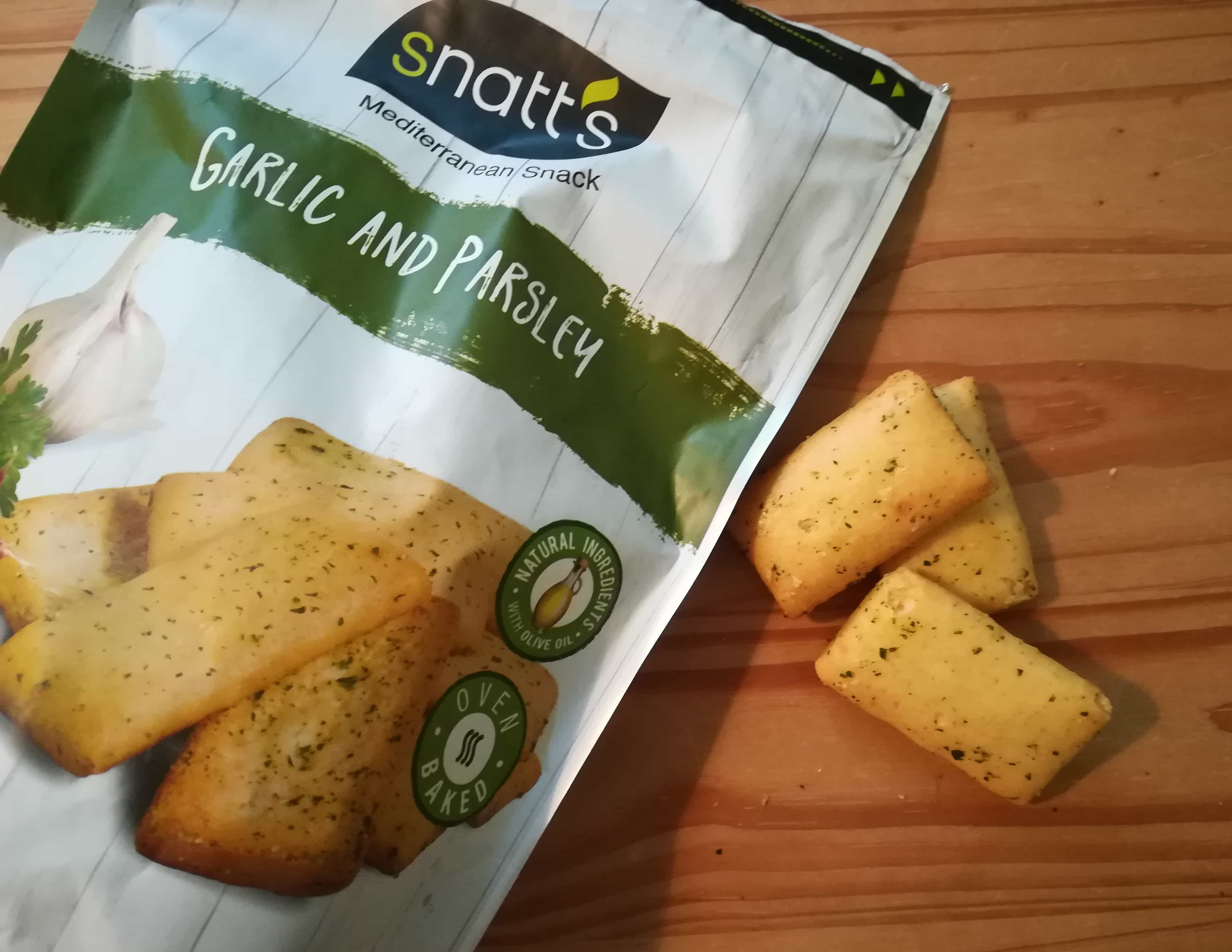 These are so delicious and moreish!  Rich, buttery (although made with olive oil, not butter) and yummy seasoning make these pretty much irresistable.  I'm not much of a savoury snacker but I ate the whole bag in two sittings, they are just that addictive!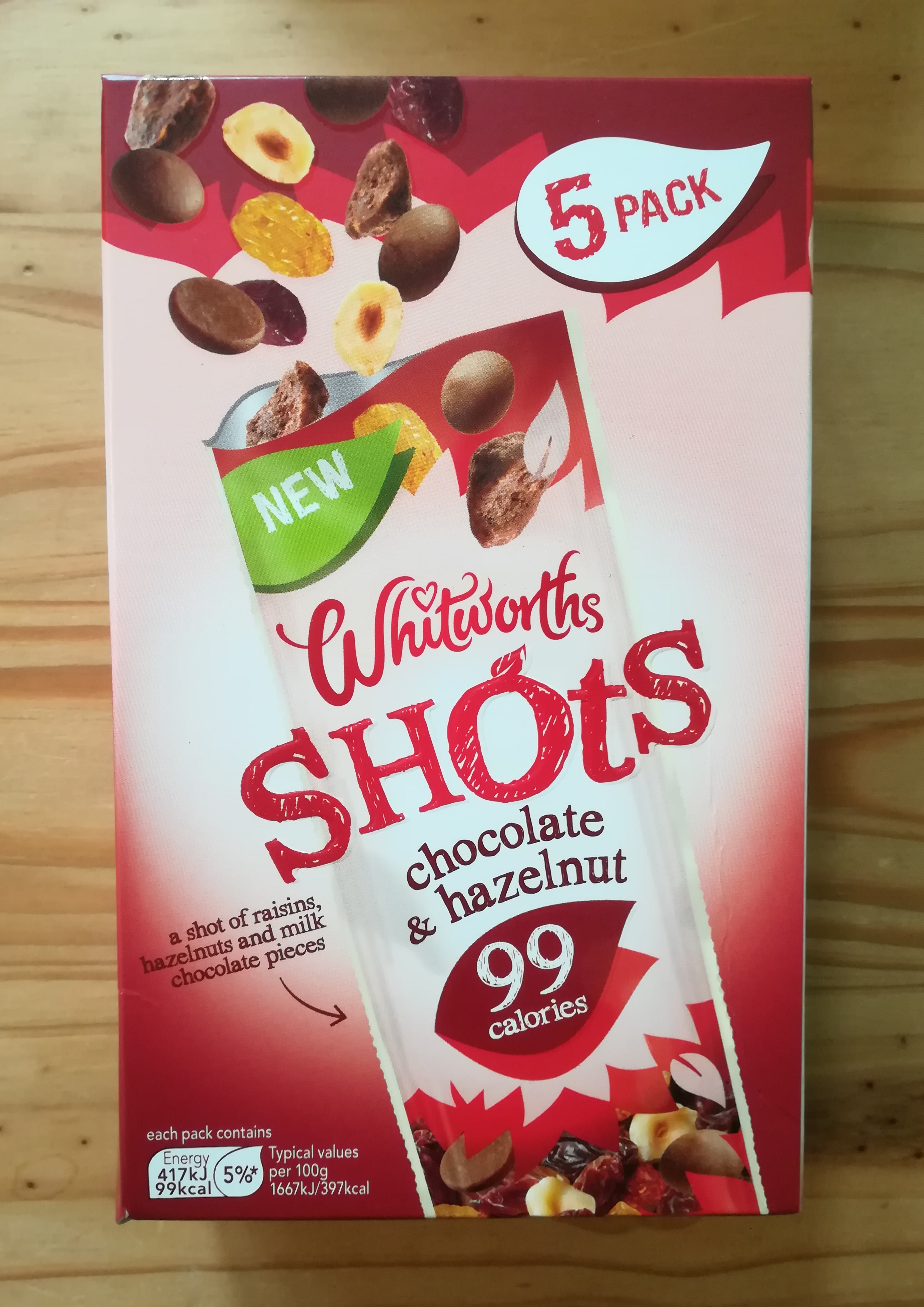 Whitworths Shots Chocolate & Hazelnut (RRP £1.89) are little shots of raisins, hazelnuts and milk chocolate pieces with only 99 calories per pack.
This is a tasty combination of simple ingredients which make for a satisfying little snack.
I enjoyed most of the products in October's Degusta Box.  My favourite has to be the Snatt's Mediterranean Baked Snacks.
Have you tried DegustaBox UK?