Winc is a wine subscription service that sends a selection of unique wines based on your personalized palate profile. When you sign-up, you Winc asks a brief series of questions so they can customize your selections to suit your tastes — things like how your take your coffee, and how much you enjoy salt, citrus, berries, and earthy flavors. You can also choose how many reds and whites you want amongst your order, as well as how much you generally like to spend per bottle ($15-$30). To get better recommendations, you can rate the wines on your account. A monthly order starts at 3 bottles a month for $39, plus $9 flat shipping rate and tax. If you order 4 or more bottles, shipping is free. Bottles start at $13 a piece, and you can add as many additional bottles as you'd like to your monthly shipment.
DEAL: Save $20 on your first box – just use this link to subscribe. Tip – Grab 4 bottles instead of 3 to get FREE shipping!
The wines arrived in special-purpose protective packaging.
Here are my awesome new selections. I chose an even split between whites and reds. Sparkling wines and rosés are counted as white wine for selection purposes.
This month's box includes an exclusive Winc card that features a very special note from the wine making team!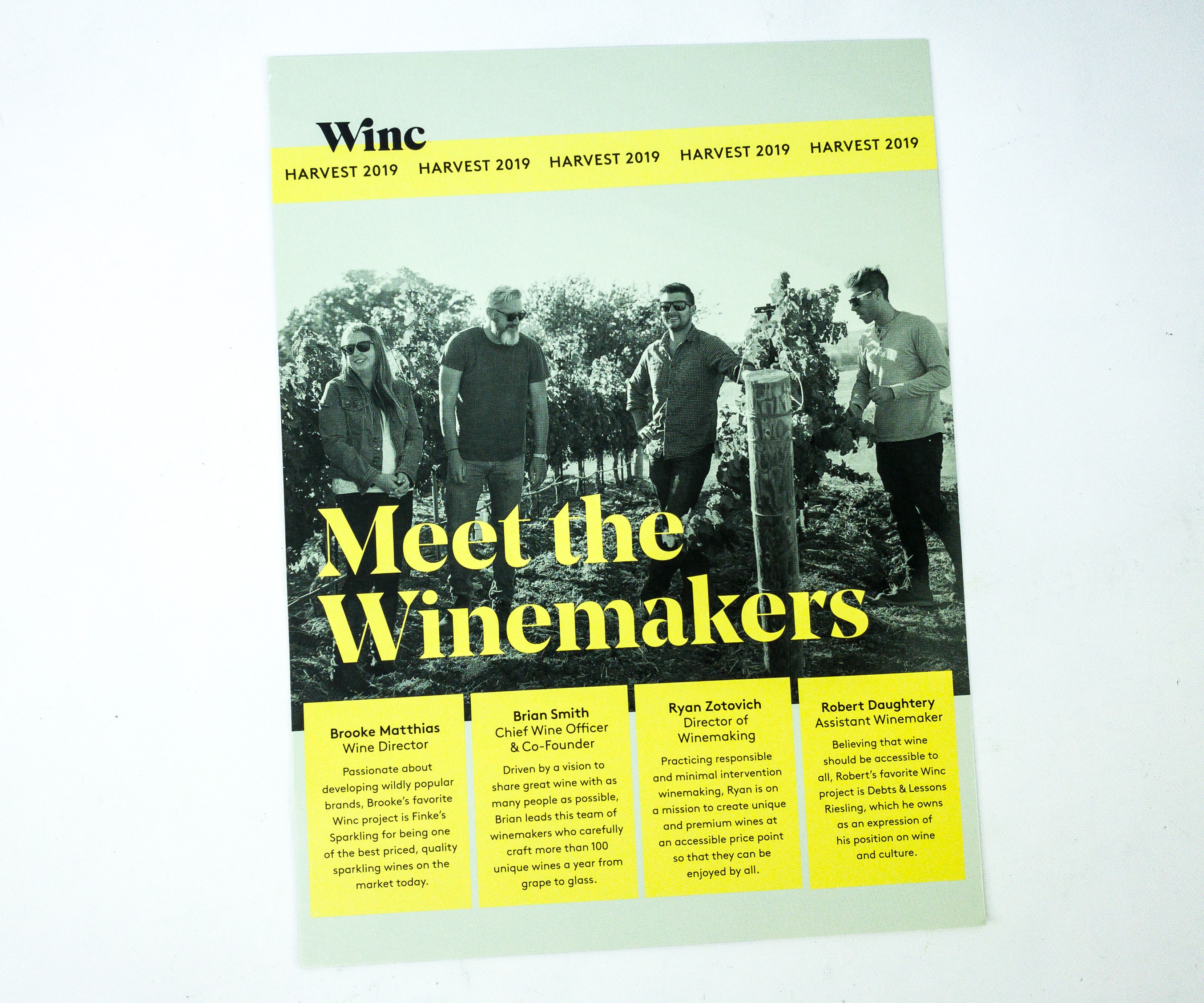 The back of the card features the key people behind the success of Winc, meet the winemakers!
Aside from the card, we also got an exclusive invitation card from Winc!
This card informs us about the Winc's plan of expansion by letting their avid subscribers invest.
It also states the different benefits you'll be getting once you invest in them.
Everything in my September 2019 Winc box!
We got two bottles of red wines and two bottles of white wines!
The first batch of wines are 2018 Porter & Plot Cabernet Sauvignon and Forma De Vida 2018 Tempranillo California.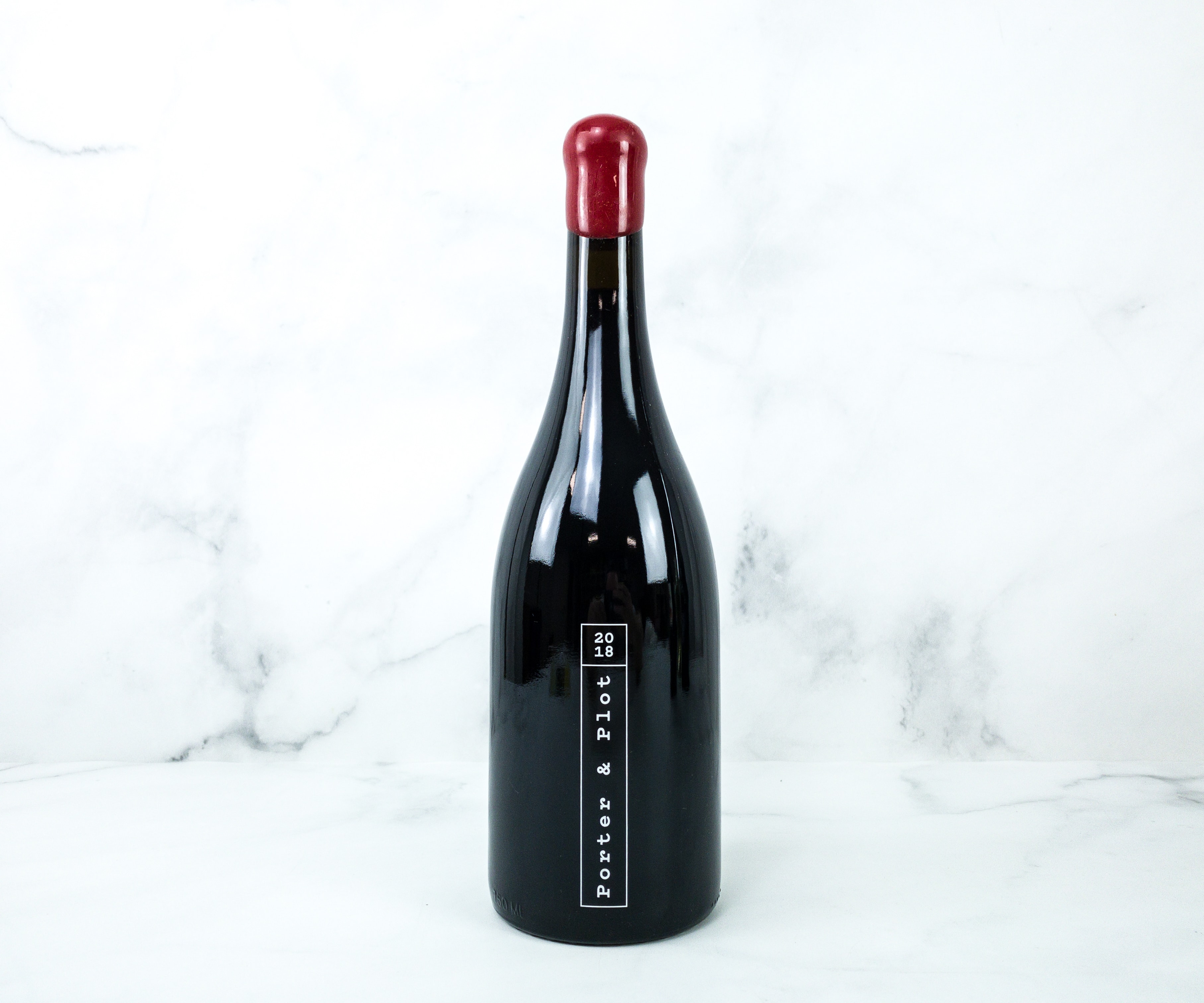 2018 Porter & Plot Cabernet Sauvignon ($33.99; $28.99 if member) It's a medium-bodied red wine fermented using the traditional method, wherein no yeast is added to start the fermentation process. It features black cherry, cedar, cocoa, and plum notes, displaying a well-balanced taste of fruit, spice, and unique earthy flavor.
This Sauvignon has a velvety texture and sweet luscious notes that makes it a perfect wine to pair with pork, pasta with cream sauce, cheeses, and cured meats.
Forma De Vida 2018 Tempranillo California ($19.99; $17.99 if member) Forma De Vida or "Way Of Life" is a full-bodied, dry red wine made from the viable Spanish vineyards. It features a bold and aromatic flavor bursting with fruit and spice!
It's a beautifully balanced wine with its smooth, lingering finish. It pairs perfectly with beef, lamb, barbecue, or fries.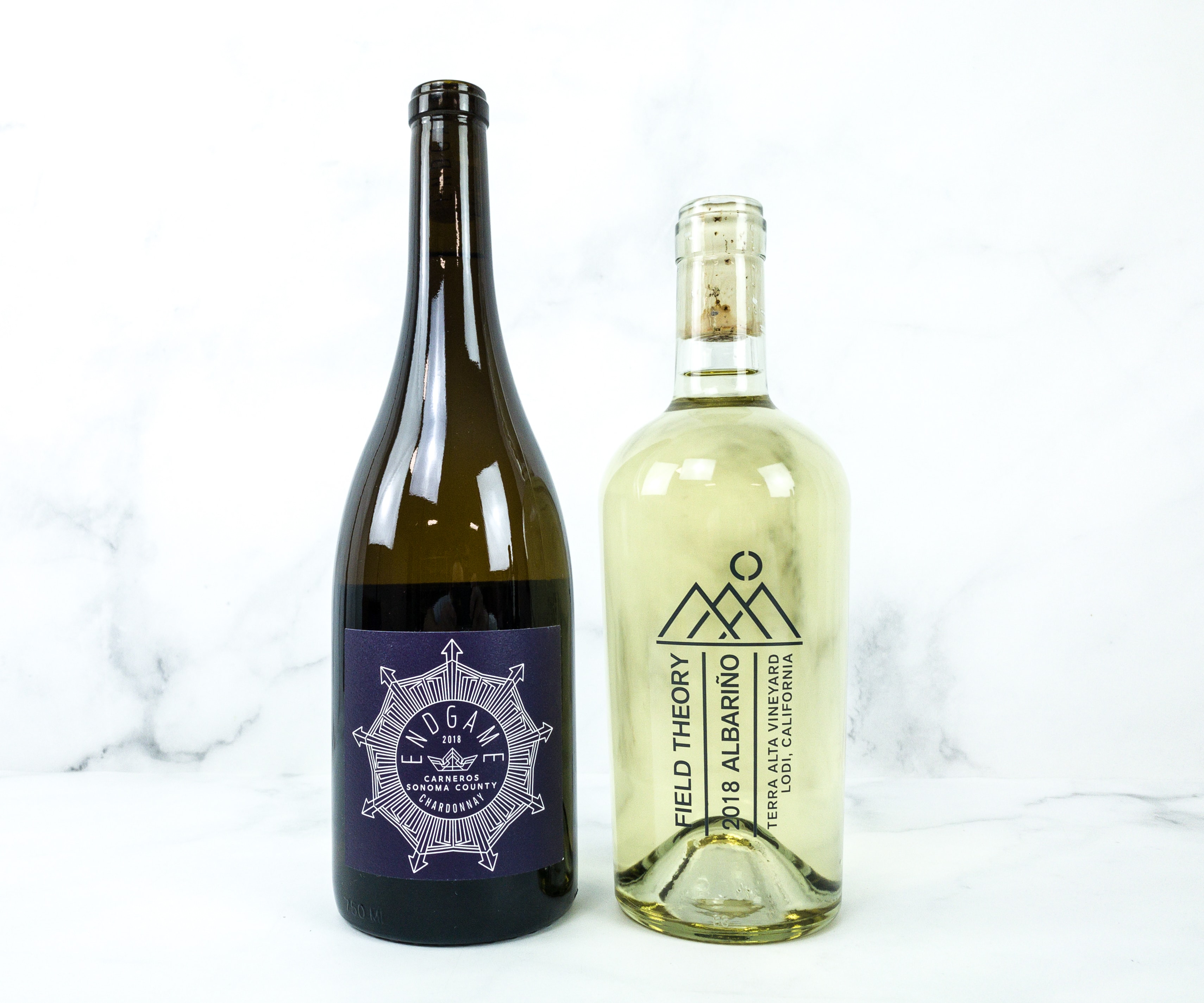 Here are this month's white wines: 2018 Endgame Chardonnay and Field Theory 2018 Albariño California!
2018 Endgame Chardonnay ($32.99; $27.99 if member) This is a full-bodied wine made from handpicked grapes from Carneros vineyard, a well-known wine region in Napa and Sonoma Valley.
This luscious wine also comes with a lovely scent of butterscotch and yellow fruit with lemon notes that cuts right through the creamy texture, producing elegance in every sip. It's the ideal wine to drink together with salad, cheeses, and vegetables.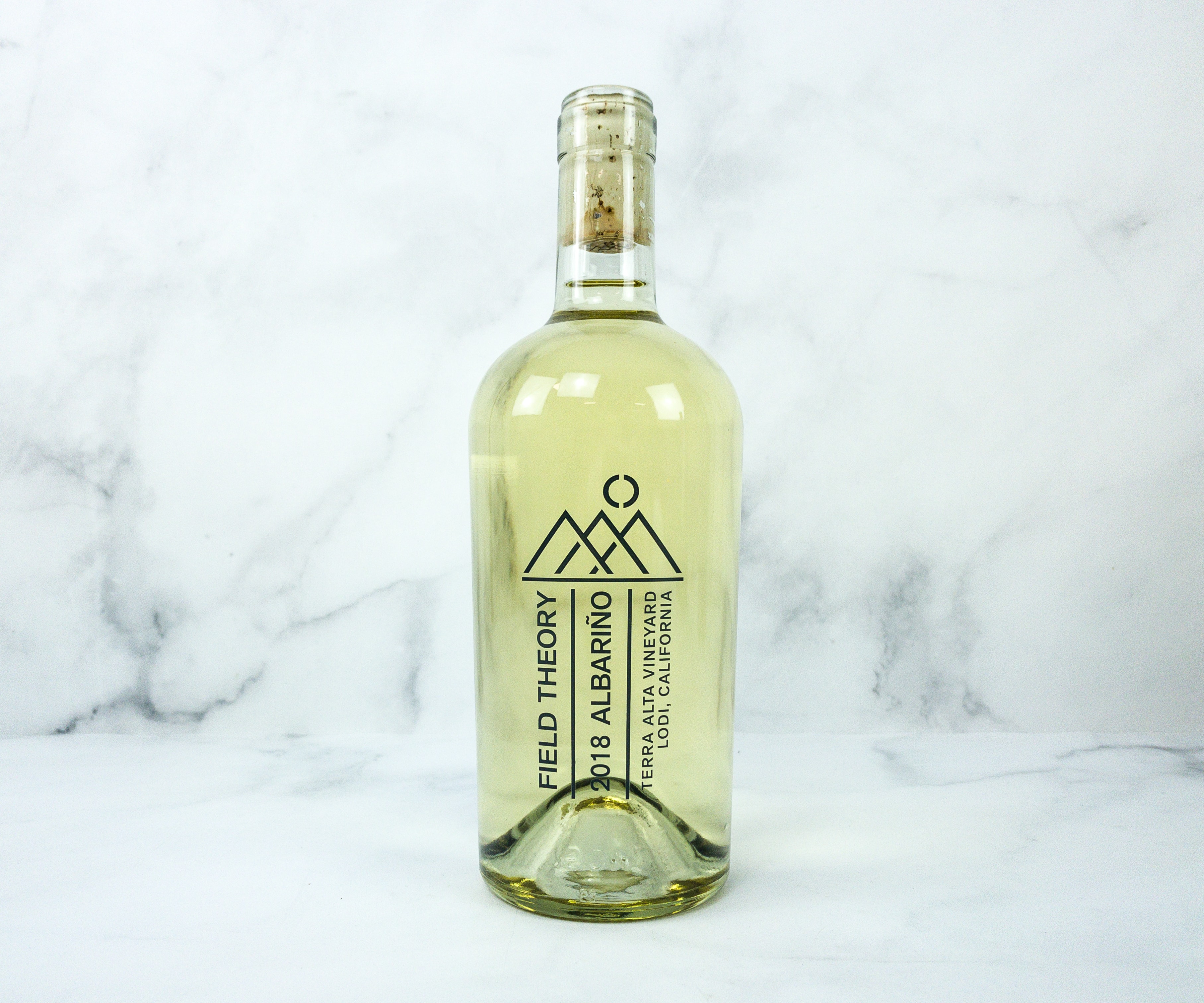 Field Theory 2018 Albariño California ($25.99; $21.99 if member) If you are looking for a refreshing, fruity, and exquisite white wine, this one is for you. It's a delicious wine that highlights the unique notes of apricot, white flower, and citrus.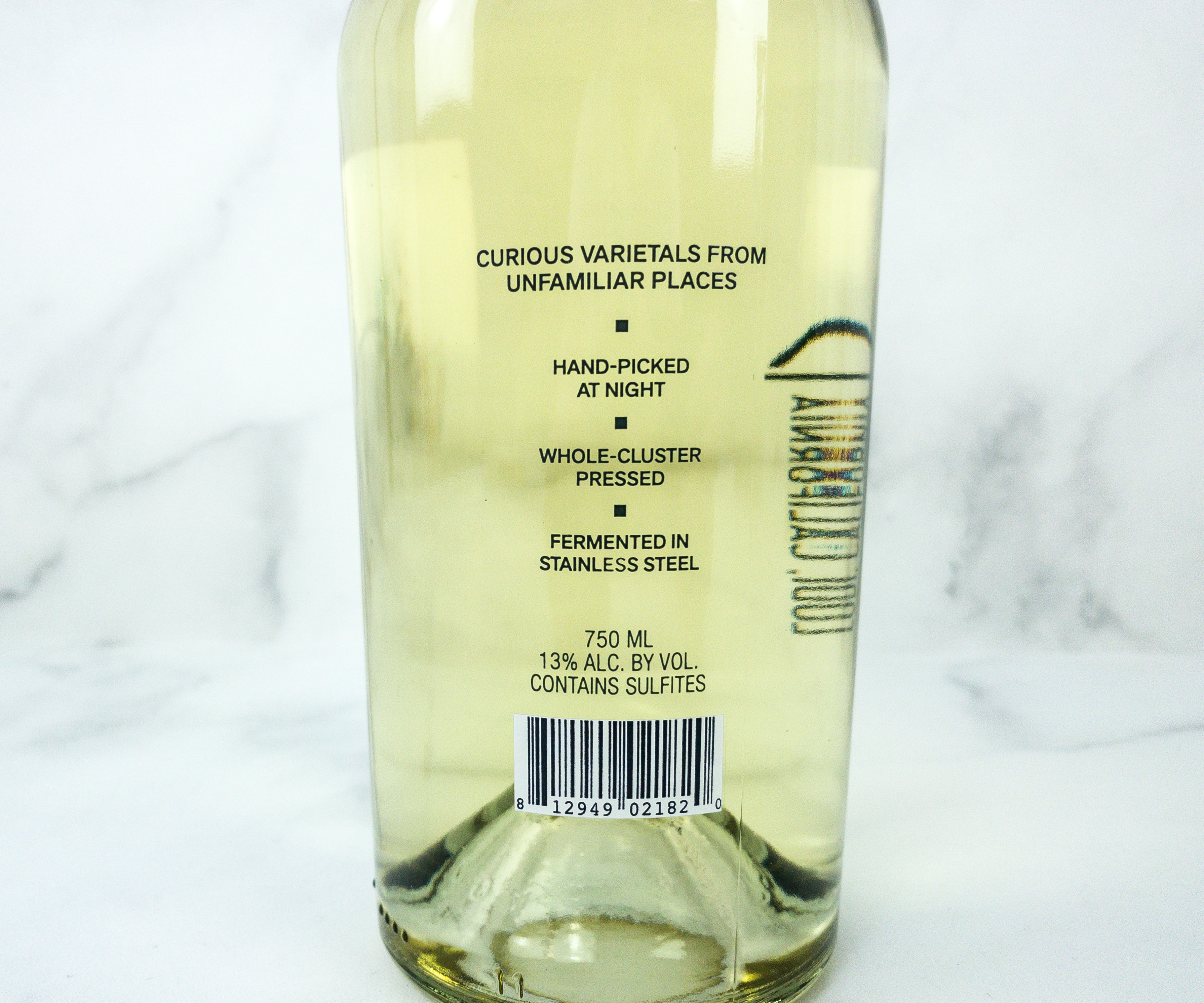 It's a versatile white wine that also features a unique taste of lime zest, wet stone, and white flowers, perfect for fish, sushi, salad, and vegetable dishes!
Wines from Winc are always of premium quality! Their great tasting wines are perfect for any kind of occasion or even just to reward yourself after a long day. I love this month's white wines because of their fruitiness and smooth texture, and they're easy to pair with various kinds of food as well. As always, they made sure that the bottles are well packed so everything arrives in great condition. It's a great subscription for anyone who enjoys lavish wines!
Do you subscribe to Winc? Which wines are your favorites? Tell us in the comments below!