Tombow VIP Club is a quarterly one-time purchase box that features an assortment of Tombow products, including exclusive and newly released items that are not even readily available in the US or Canada. The box cost $25 (at least this quarter), and each curated box will include at least 1 exclusive item and new products.
Also, before you buy it, you'll know what's in the box. These sell out super fast, so be sure to grab notifications for this box. Surprisingly, at the time of posting, this box is still available!
All the items are packed neatly. The contents of the box are all colorful! You can also rate your favorite products on their website.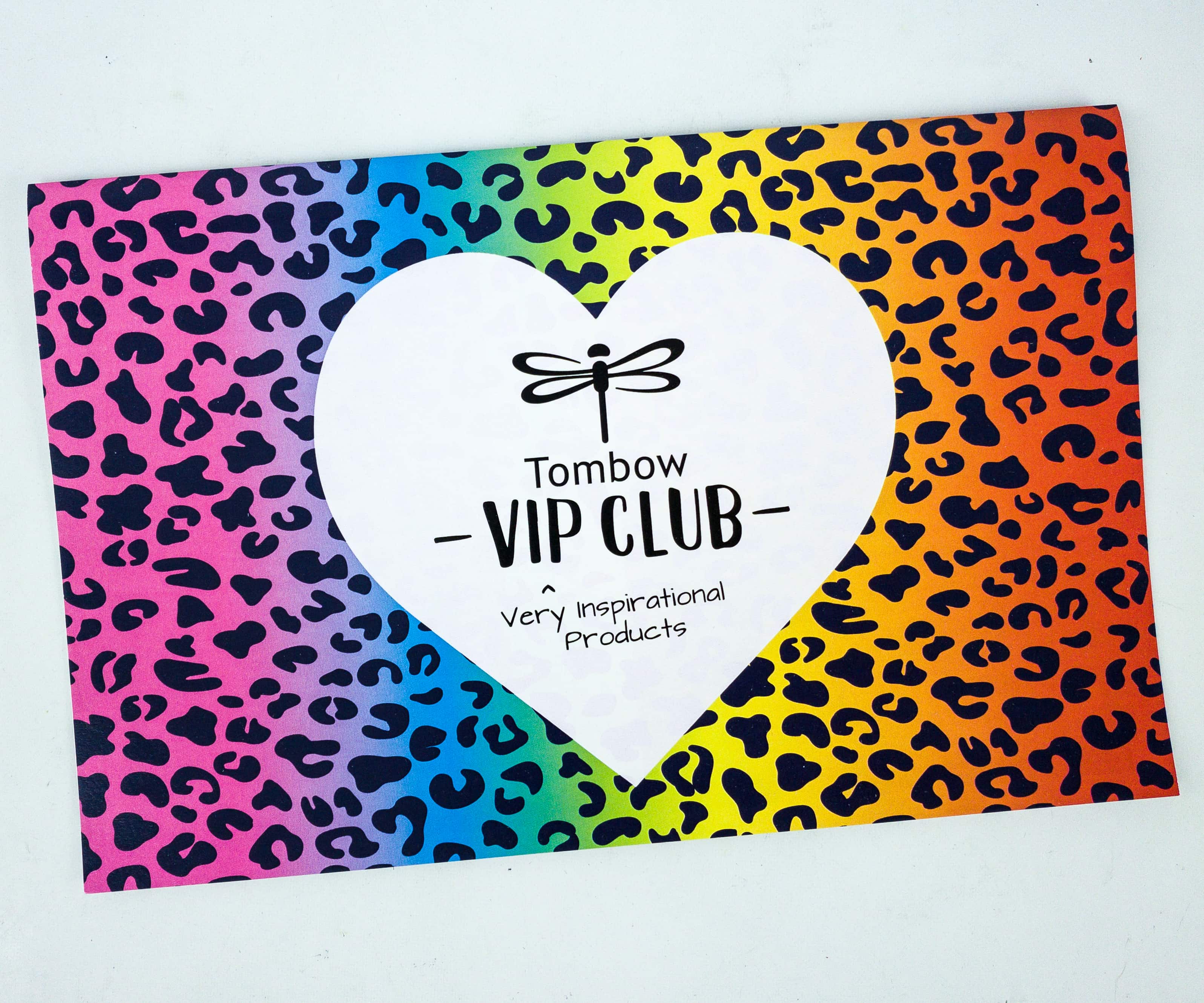 The box includes an info card that pictures the Very Inspirational Products.
It lists all the box contents and a brief description for each item.
Everything in my Tombow VIP Club Fall 2019 box!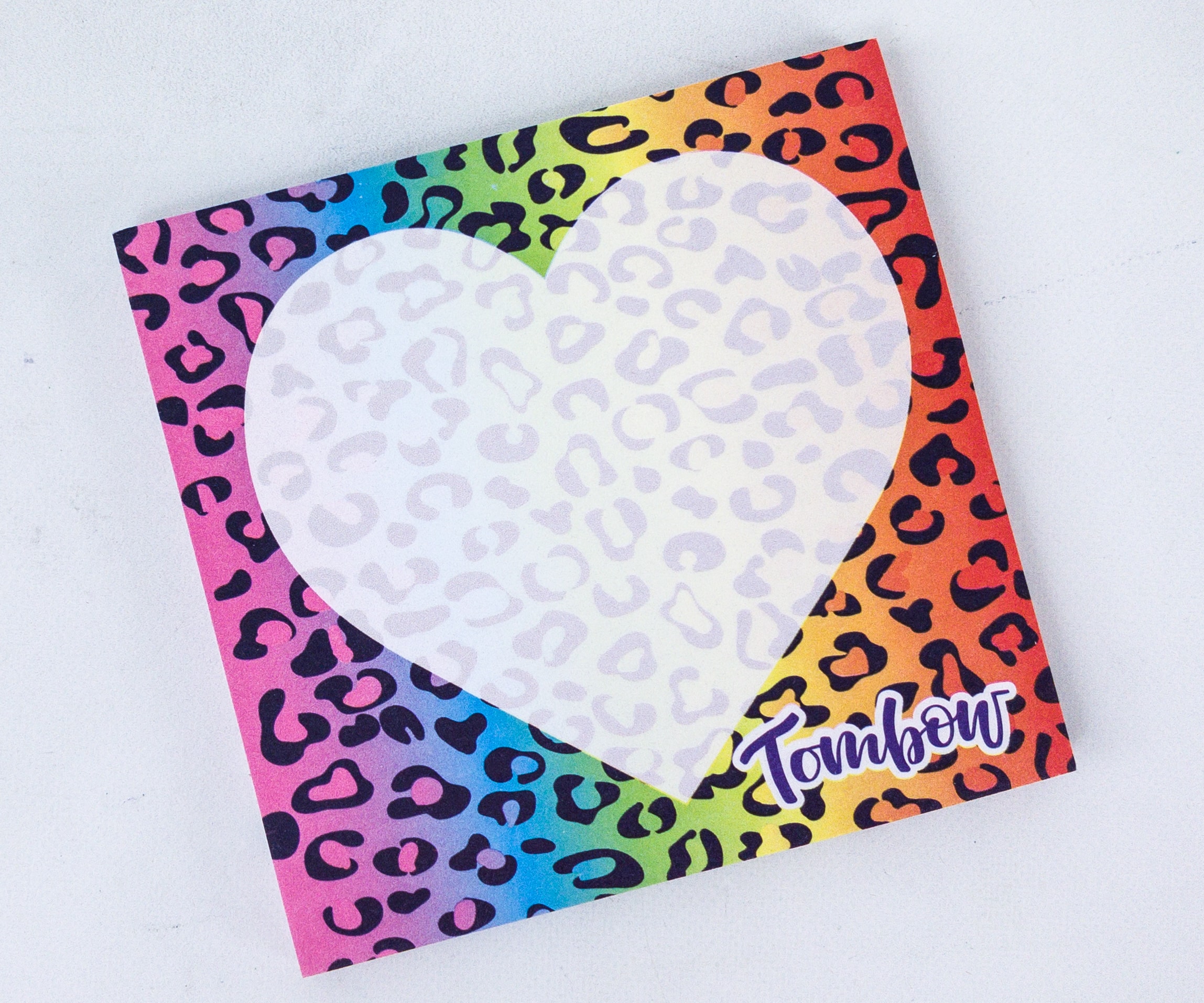 Tombow Post-It Notes ($4.99) Post-It notes are useful for reminders and even just for leaving sweet messages for your family or friends. The pad we received in this box features a white heart where you can write your message and a colorful leopard print background!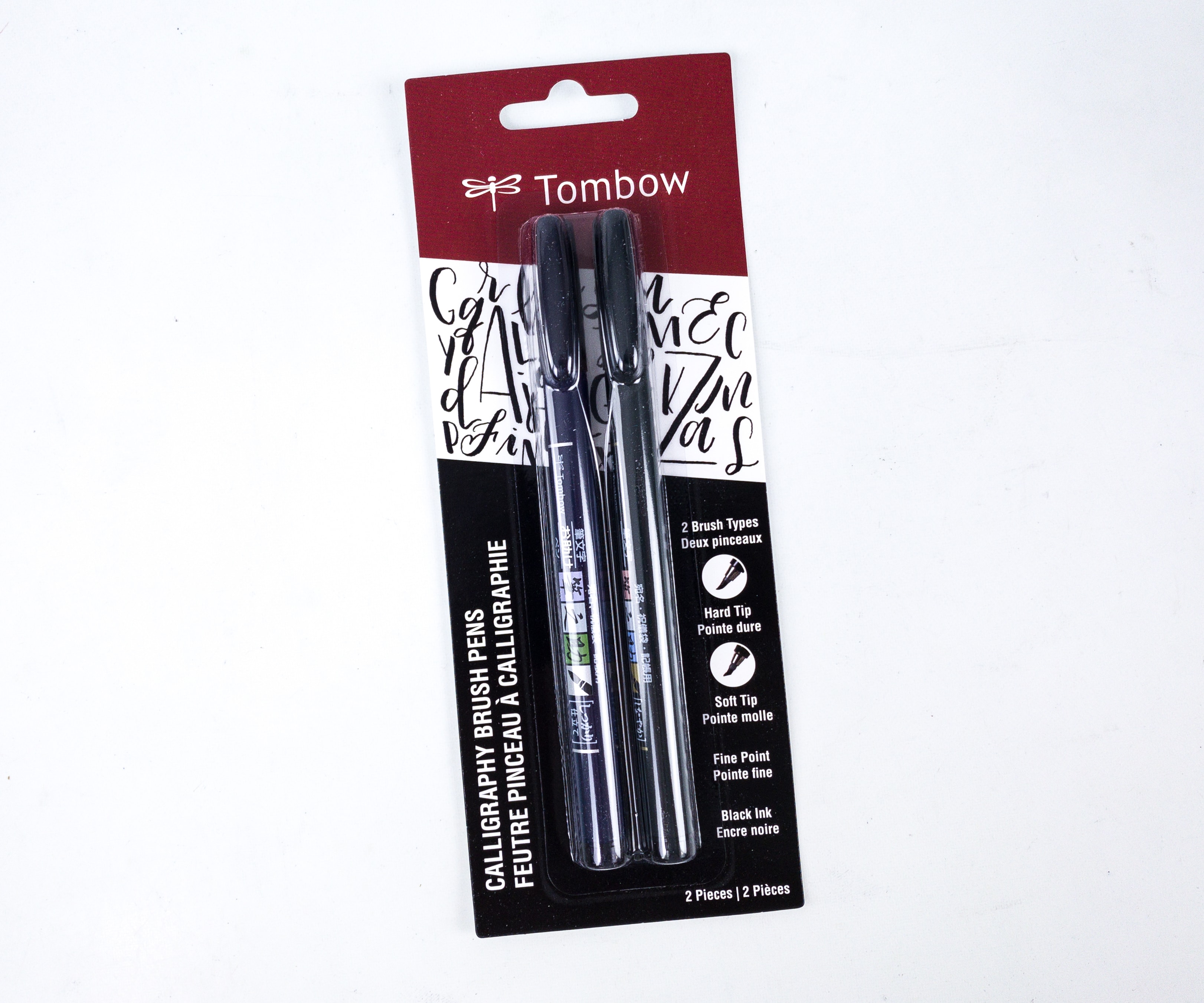 Tombow Fudenosuke Brush Pens ($6.98) This kind of pen has a firm yet flexible brush tip which is great for practicing calligraphy or different letterings and drawing techniques. We got two!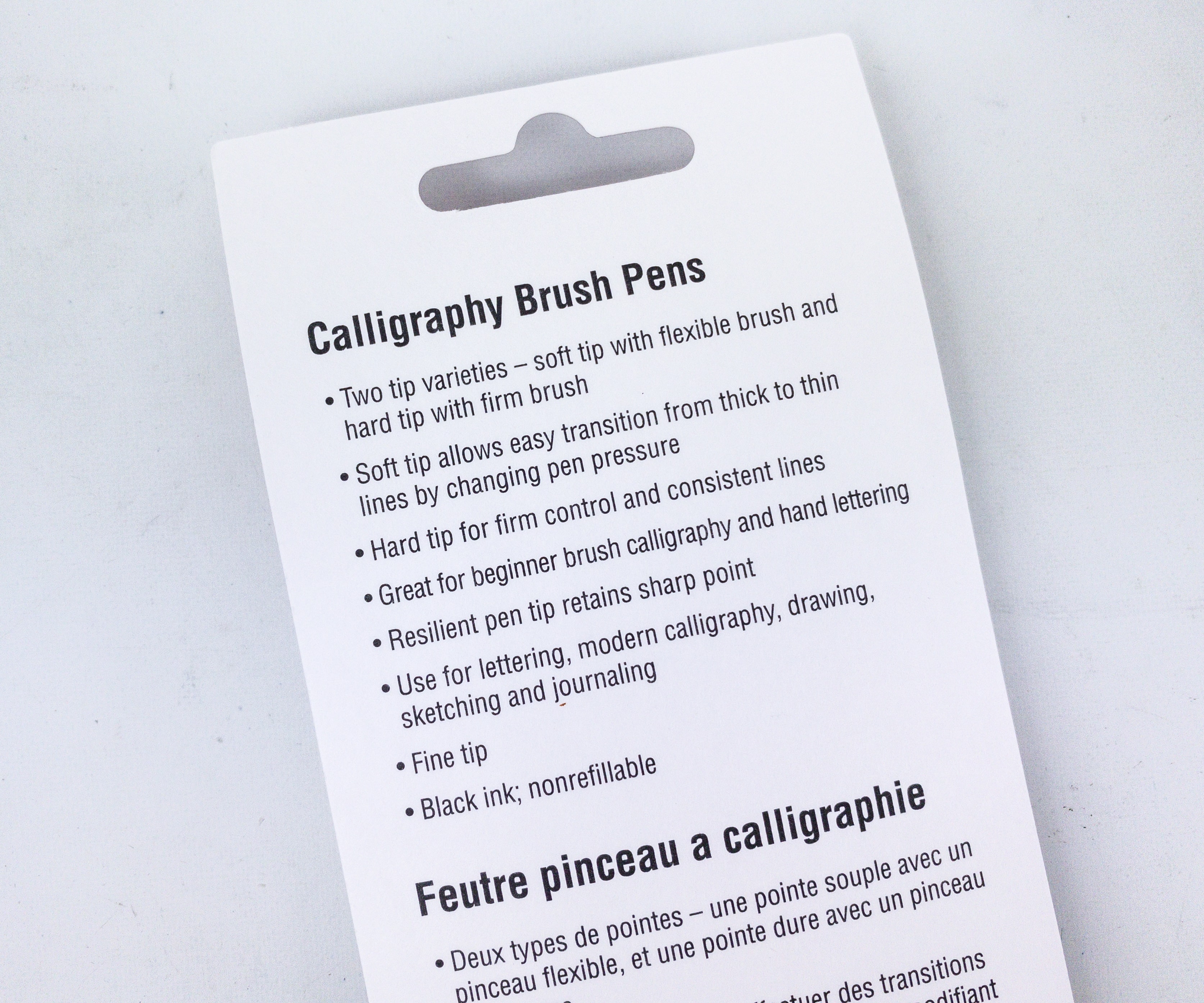 The back of the packaging lists all the properties of the black pens. The pens have two tip varieties, which are the soft tip with a flexible brush and a hard tip with a firm brush.
Each pen comes with a cap that will protect the tip and the whole pen from drying out.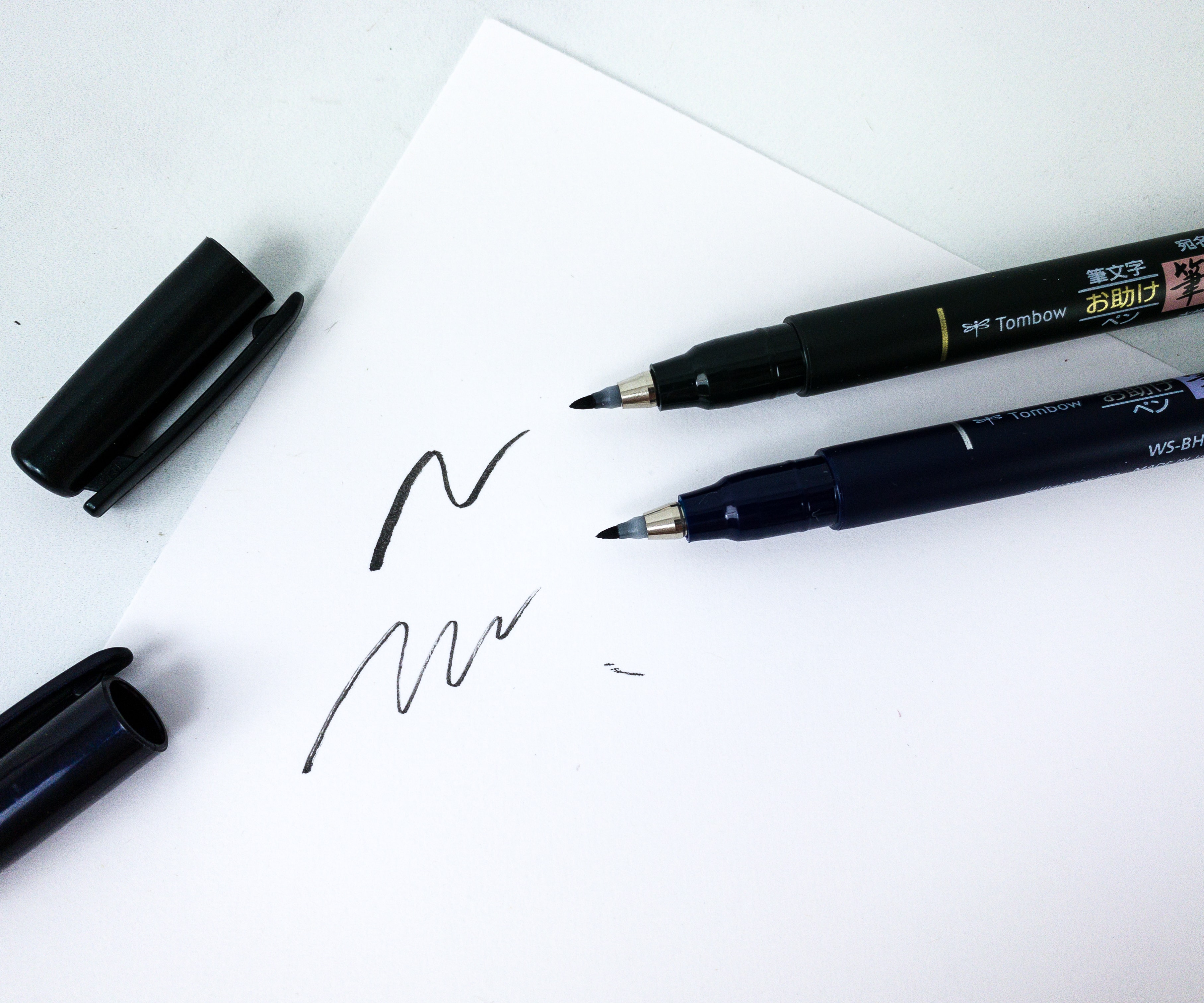 The soft tip brush is great for transitioning lines by changing the pen pressure, while the hard tip pen is great for firm control and consistent lines. The pens are water-based, and pigmented black ink that's odorless.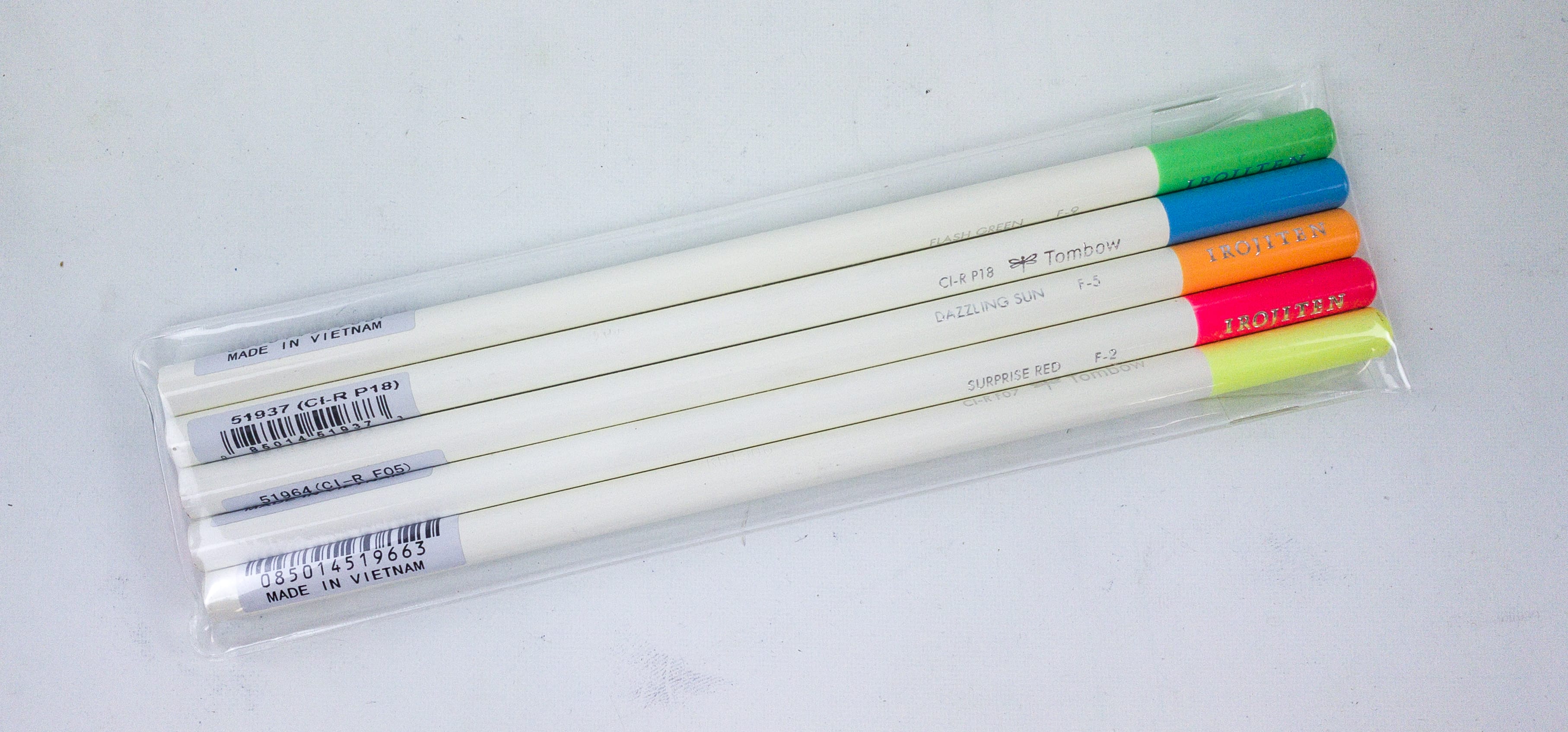 Irojiten Neon Colored Pencils ($11.95) Here's a set of neon-colored pencils! We got 5 beautiful shades!
The pencils are best for coloring, illustrations, doodling, journaling, and more! There's a total of 90 unique colors available for these pencils! The colors easily layer as well, without any waxy build-up, and gives an elegant enamel finish.
The colors we got are Surprise Red, Dazzling Sun, Lightning Yellow, Flash Green, and Celeste Blue.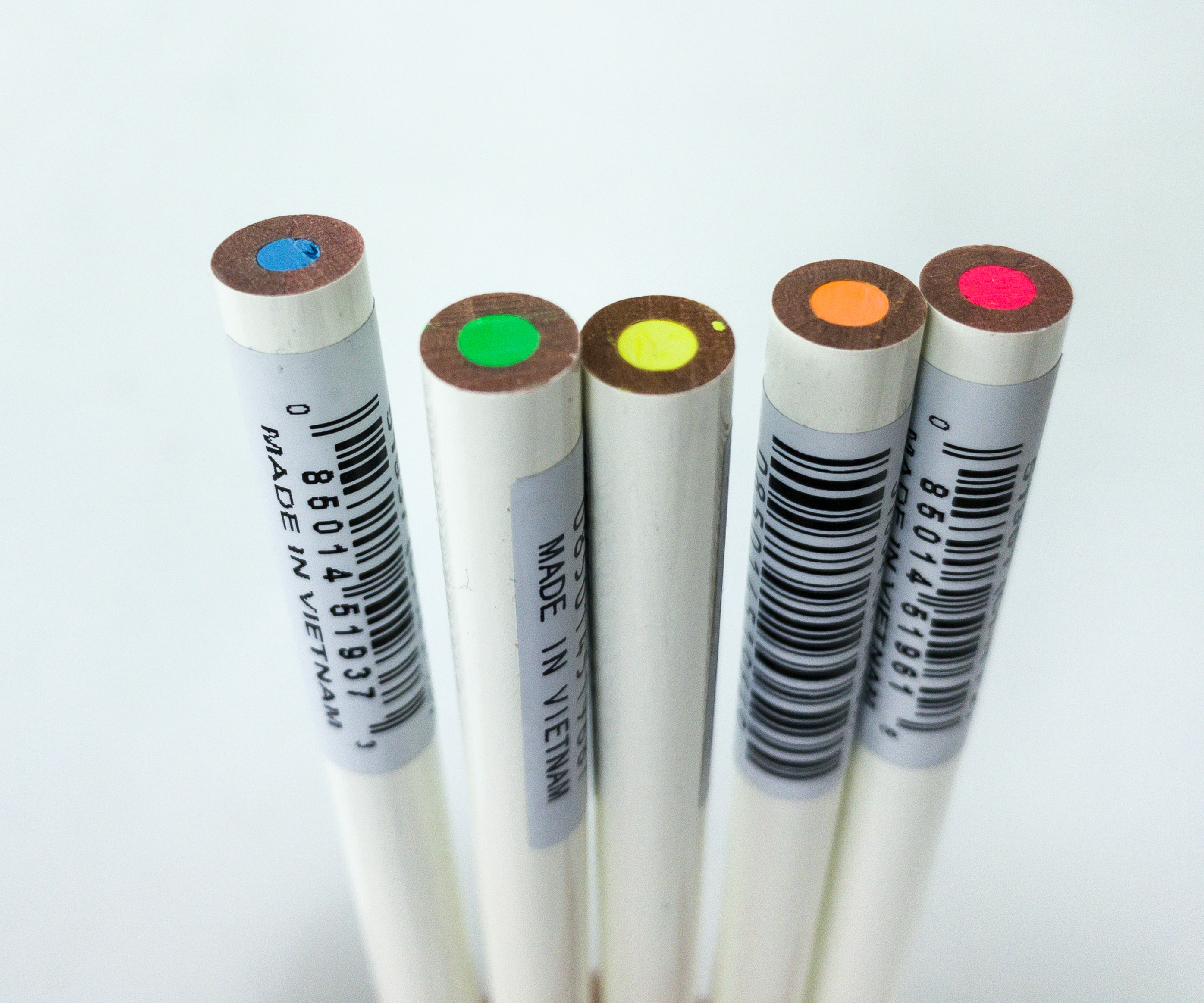 The pens have a soft lead that produces a creamy color texture that can be smoothly blended.
Monograph Mechanical Pencil ($4.99) This cool pencil features an innovative shake mechanism that allows the user to extend the lead just by shaking it, aside from pressing the clip down.
The pencil also comes with a rotatable high-performance and refillable eraser.
The pencil also comes with a lock that prevents accidental lead extension.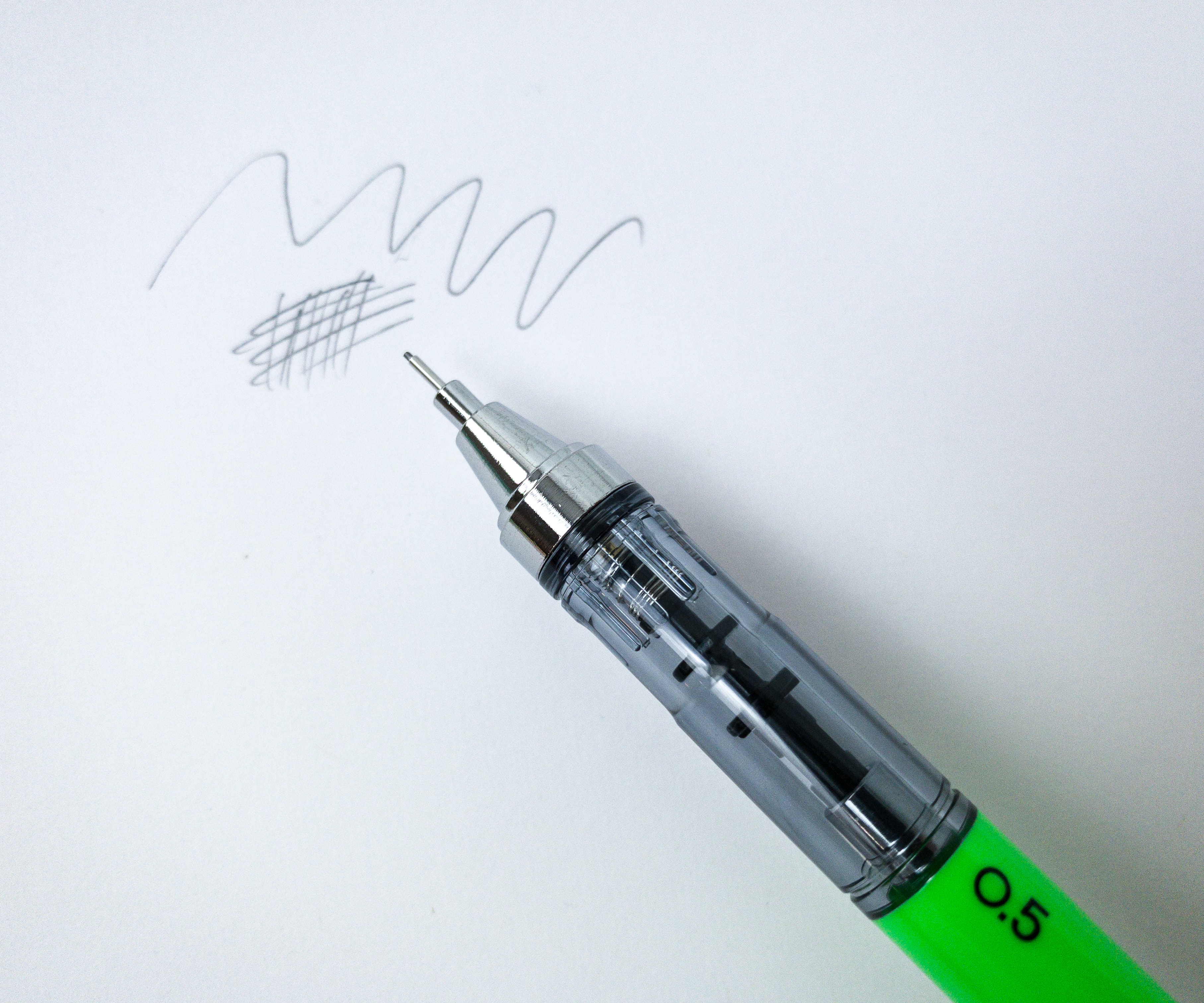 The pencil is a 0.5 mm lead size.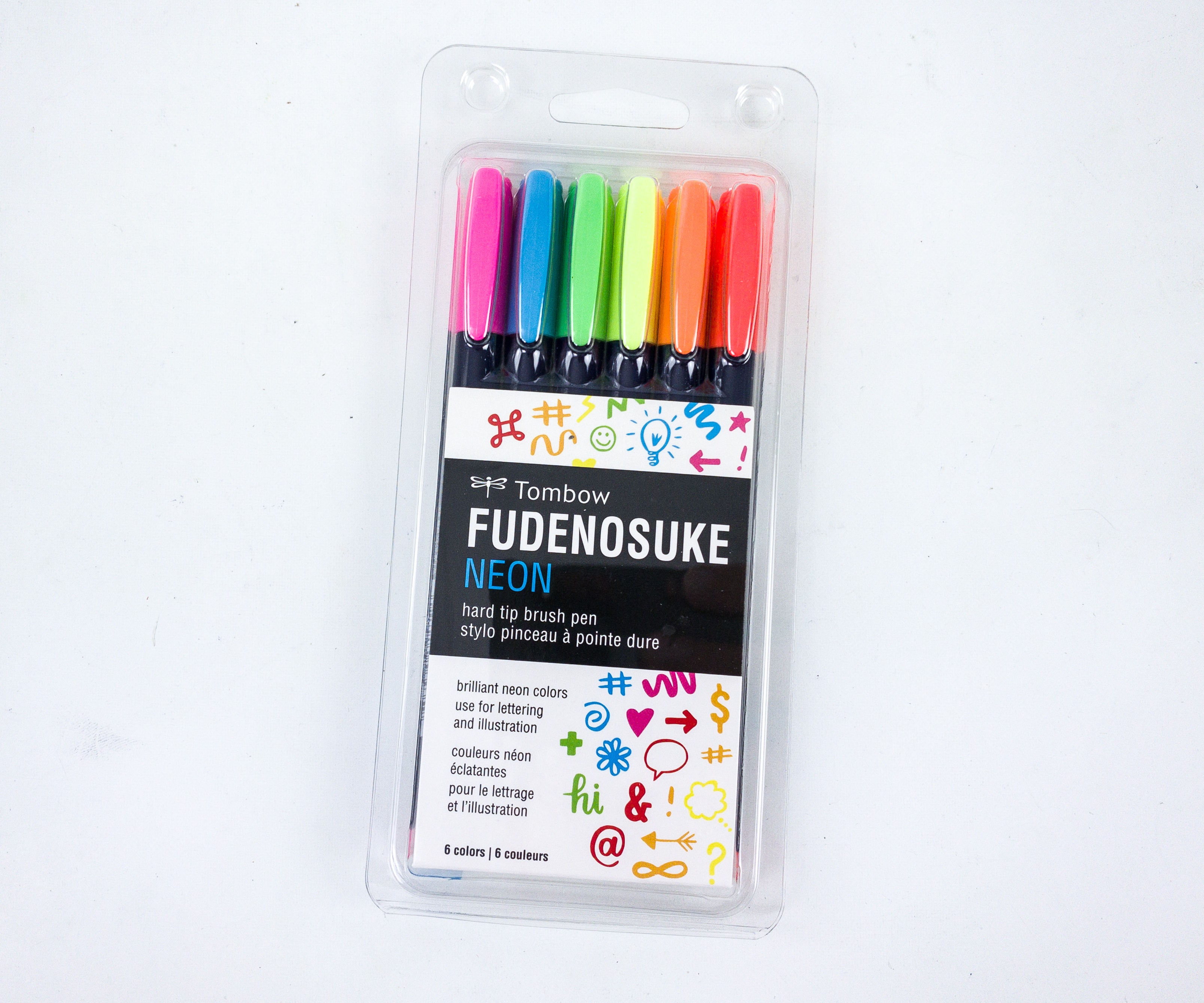 Fudenosuke Neon Brush Pens ($16.99) The Neon Brush pens have hard tips for easy line width control, and they're great for lettering, sketches, sketch notes, comics, illustrations, and more!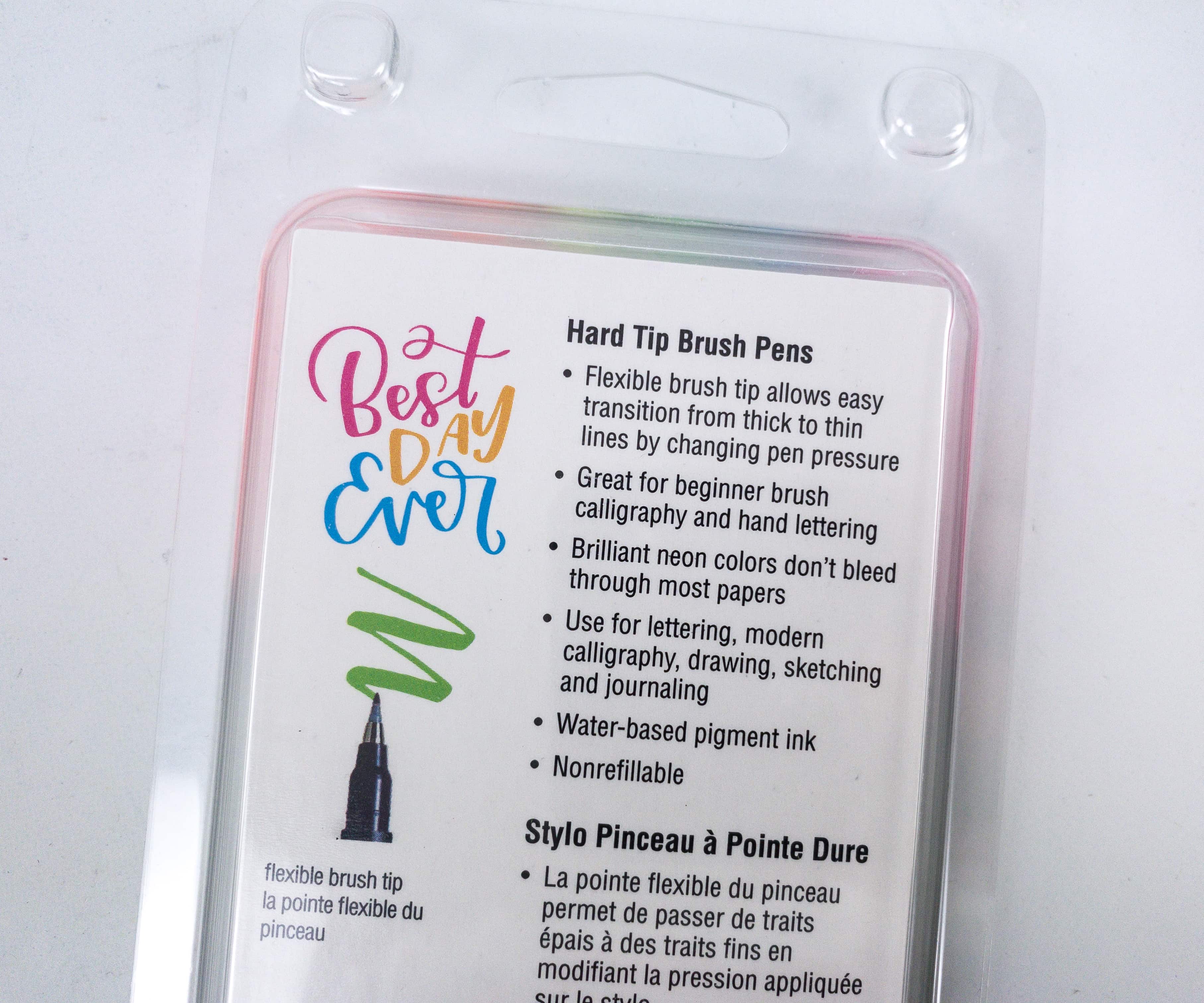 Also, hard tip brush pens are great for beginner brush calligraphy and hand-lettering. What I also like about these pens is that they don't bleed on most types of papers!
The colors are neon pink, neon blue, neon green, neon yellow, neon orange, and neon red.
The pens are water-based with color pigments, and the inks are odorless. The colors are also vibrant! This will look good for journal letterings!
Tombow filled another cool box with more coloring and journaling items like these beautiful brush pens and color pencils! I love all the colors and they'll sure make my artworks and crafts more beautiful with the added hues. My favorite in this box is definitely the hard tip brush pens and coloring materials. I'm not yet an expert when it comes to lettering, and this kind of pen will make it easier for me to do some handwritten lettering on notes, journals, or even greeting cards! I also love the mechanical pencil! It's easier to use and I can avoid accidental lead extension that mostly results in wasting the lead. I'm happy with all that I got, and I am still expecting more cool Tombow products in the future!
What do you think of this quarter's Tombow VIP Club?