Sockgaim is a monthly subscription of funky socks from the land down under that aims to help you up your sock game (get it?). The socks are designed by artists in Sydney, Australia, which is where this subscription originates. There are a couple of different subscription tiers but I am reviewing the monthly subscription, which is $15 AUD (around $10.13 USD) and shipping is free to Australia; there's an additional shipping charge for world-wide delivery. You can sign up for a longer term or even purchase one of the pairs from their shop if you like.
If you want to buy socks online, you're in the right place. We have a unique and eclectic range of colourful, comfortable socks with designs by Australian artists. No matter how conservatively you need to dress for work, you can let your personality shine and make a subtle (or not so subtle) statement with a pair of cool socks that you love.
DEAL: Take $10 off your first box or the entire website with  coupon code HELLOSUBSCRIPTION.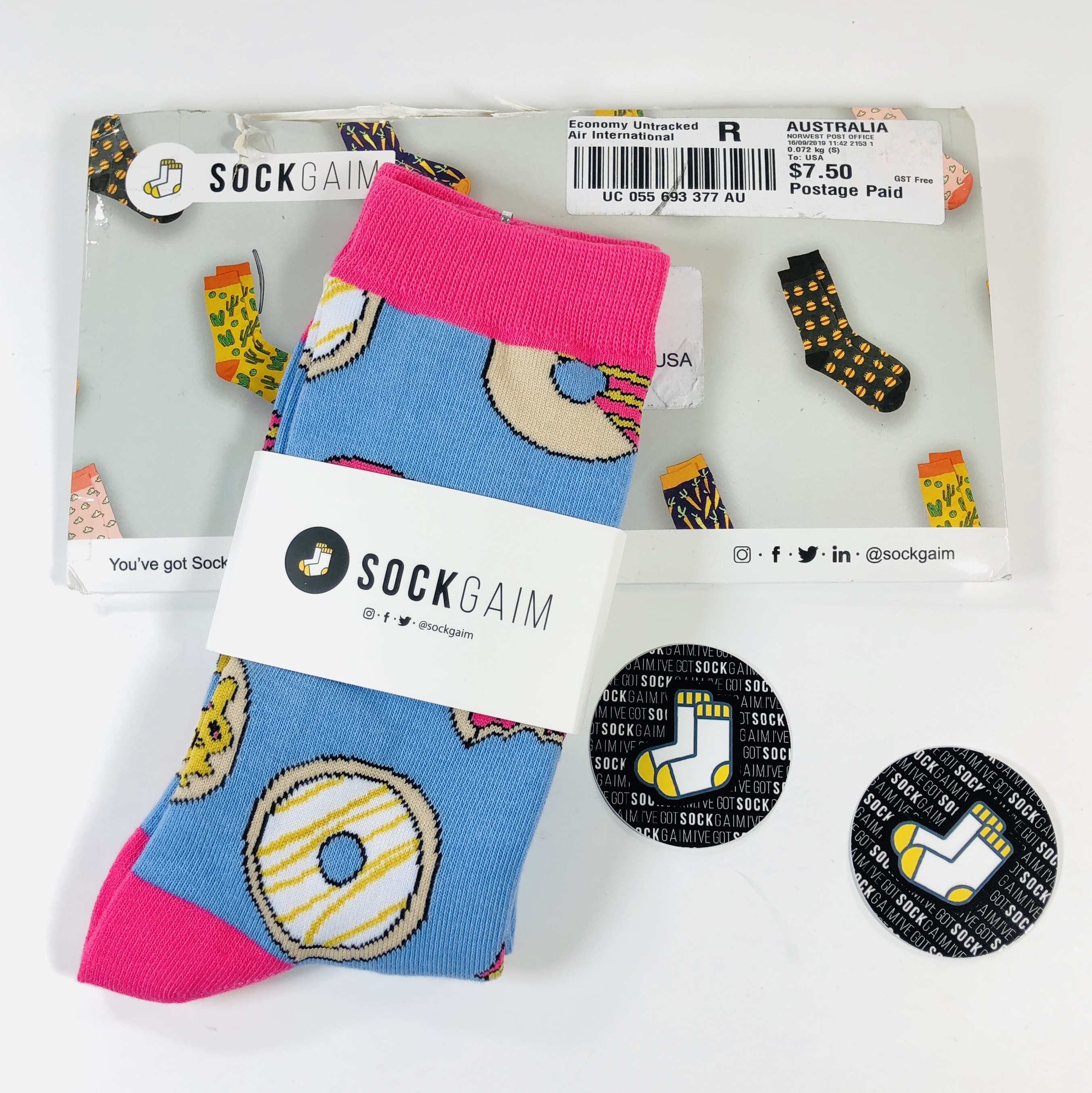 Everything in my shipment! This is my first Sockgaim delivery and I can't wait to try my awesome socks!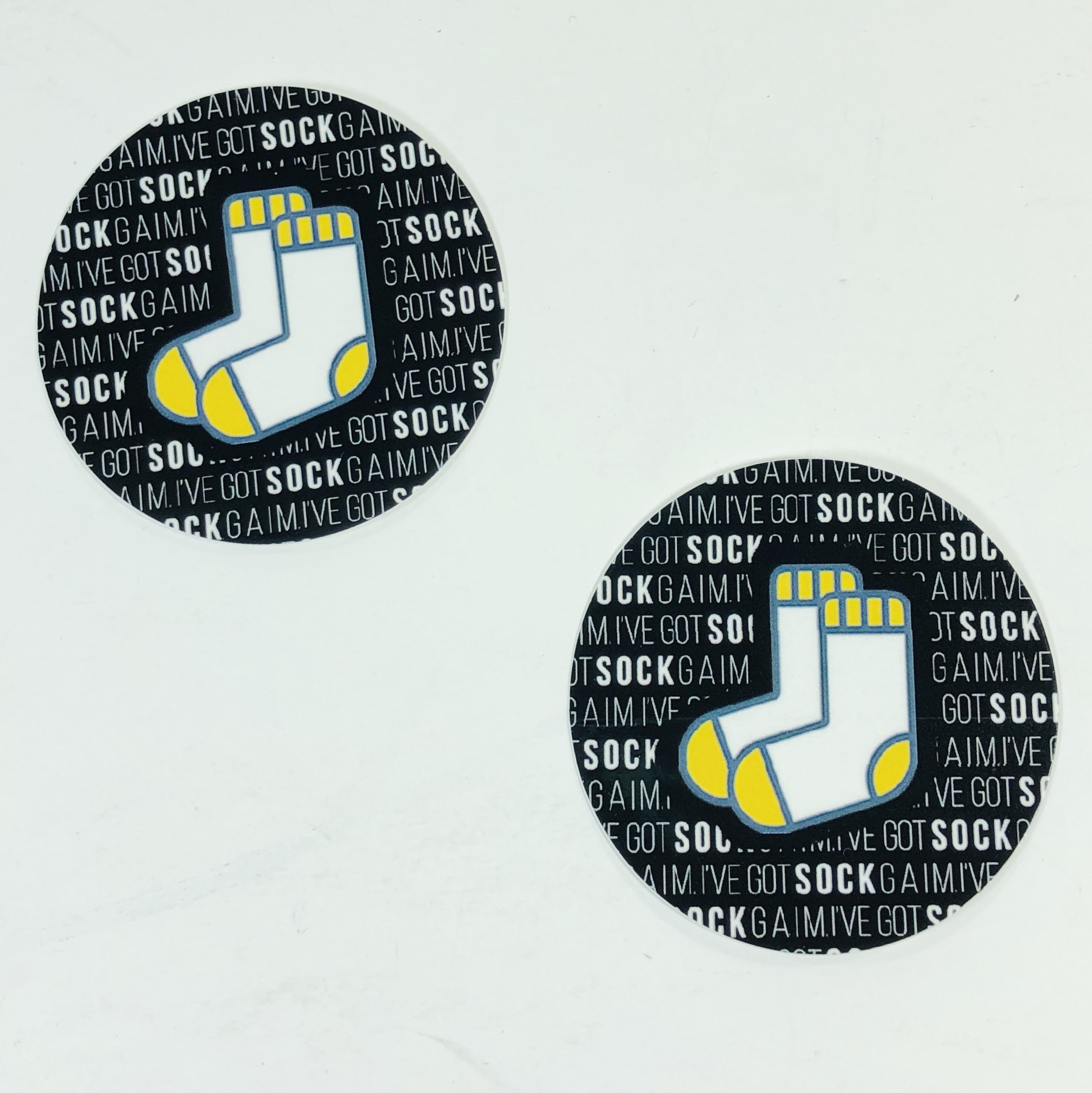 I found two stickers, which can be plastered wherever you choose.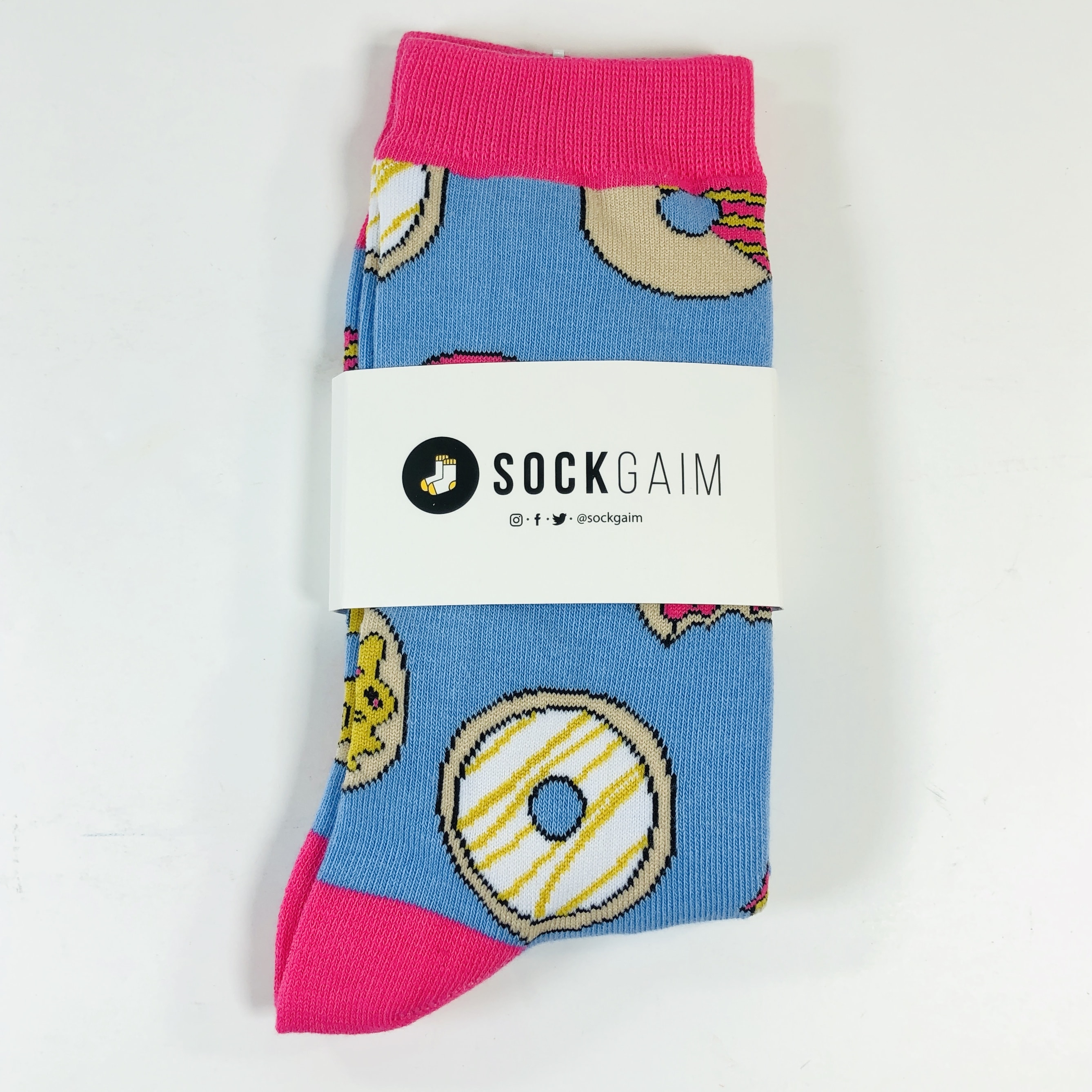 My socks look bright and upbeat!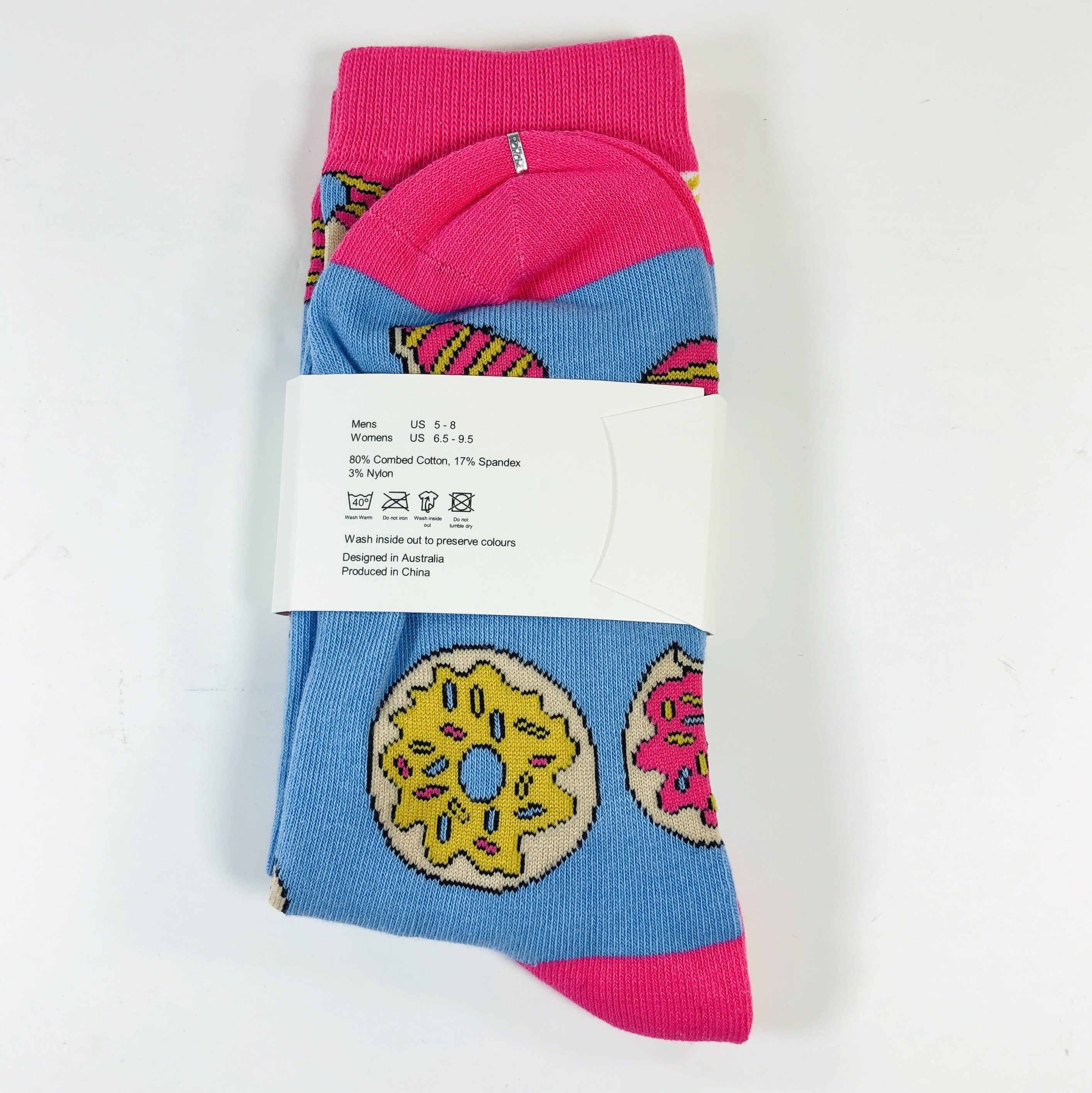 They fit U.S. men's sizes 5 – 8 or US women's size 6.5 – 9.5. They are made of a combed cotton/spandex/nylon blend.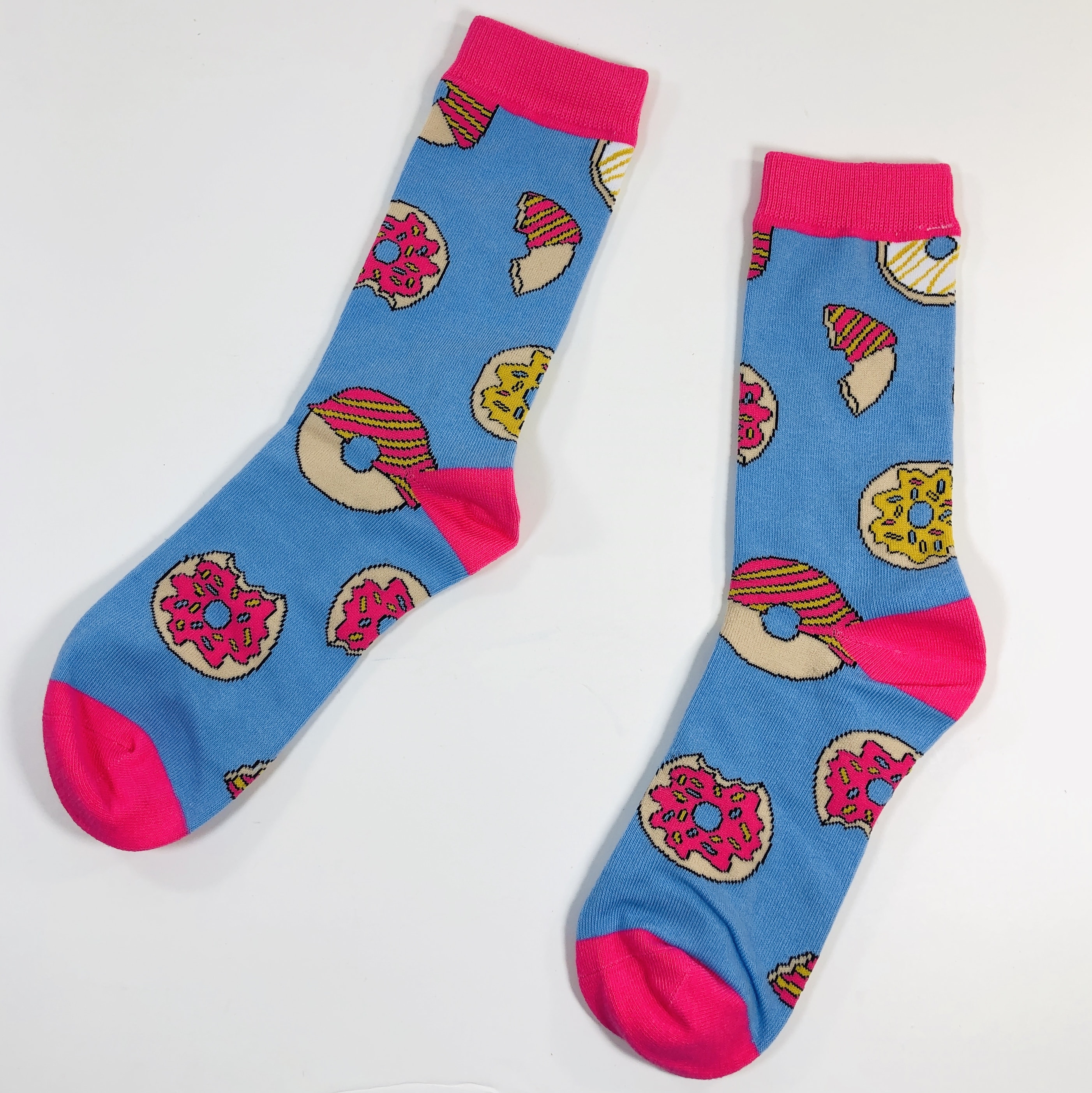 This pair has colorful doughnuts all over – some with sprinkles,  all with frosting!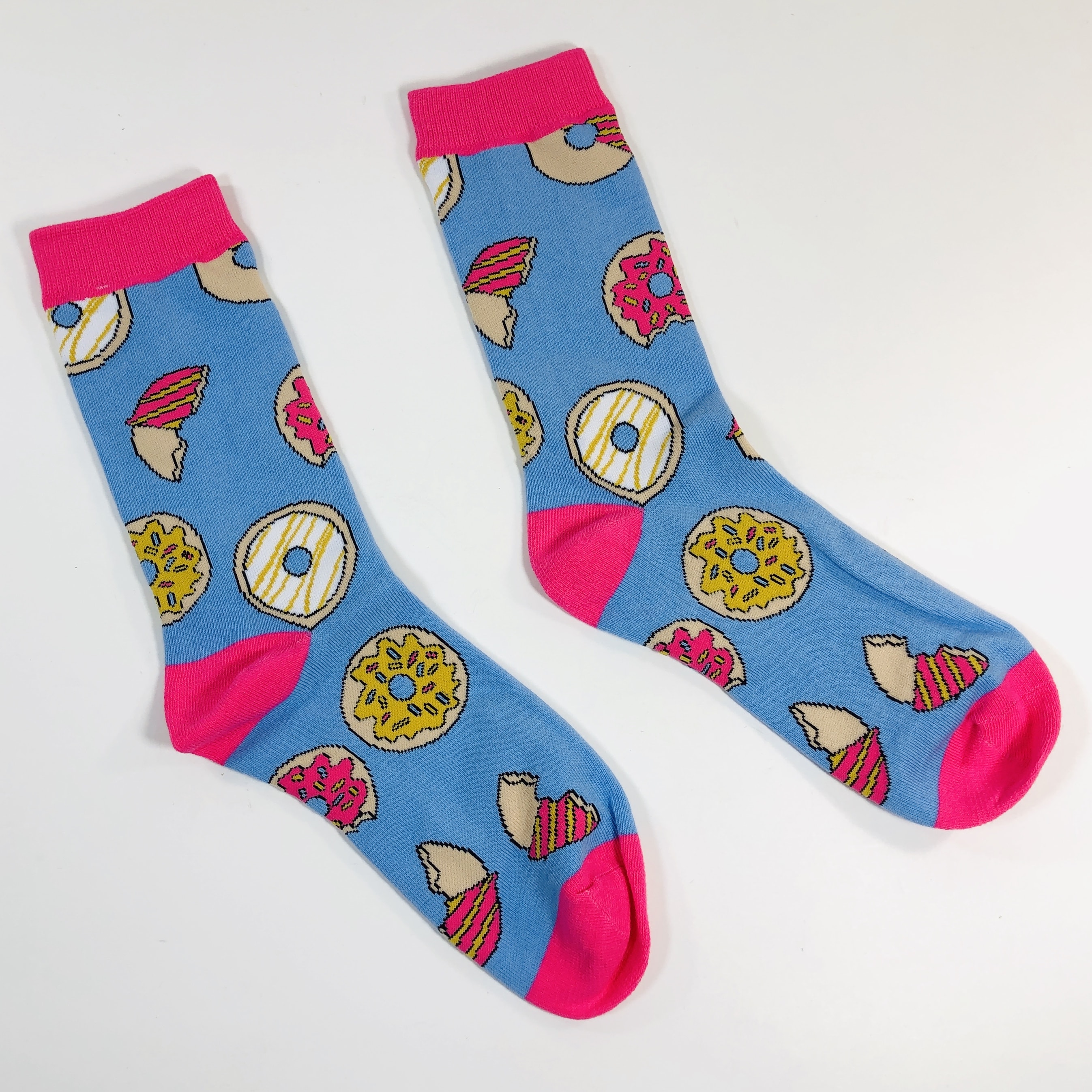 The tops, toes, and heels are all bright pink while the body is periwinkle and the doughnuts are multicolored.
They also look adorable! I am happy with my new socks from Sockgaim! The socks seem well made and the design is cute. I love getting a fresh pair of socks and have a hard time picking designs so it's fun to receive a random pair in the mail!
What do you think of this month's box?