SCOUTbox is a monthly box subscription that delivers items from a variety of outdoor and adventure retailers around the world. Contents usually include outdoor gear, hiking/camping accessories, equipment, snacks, educational guides, and other resources, all delivered right to your door.
DEAL: Get $8.88 off your first subscription box! Use coupon code HELLO888.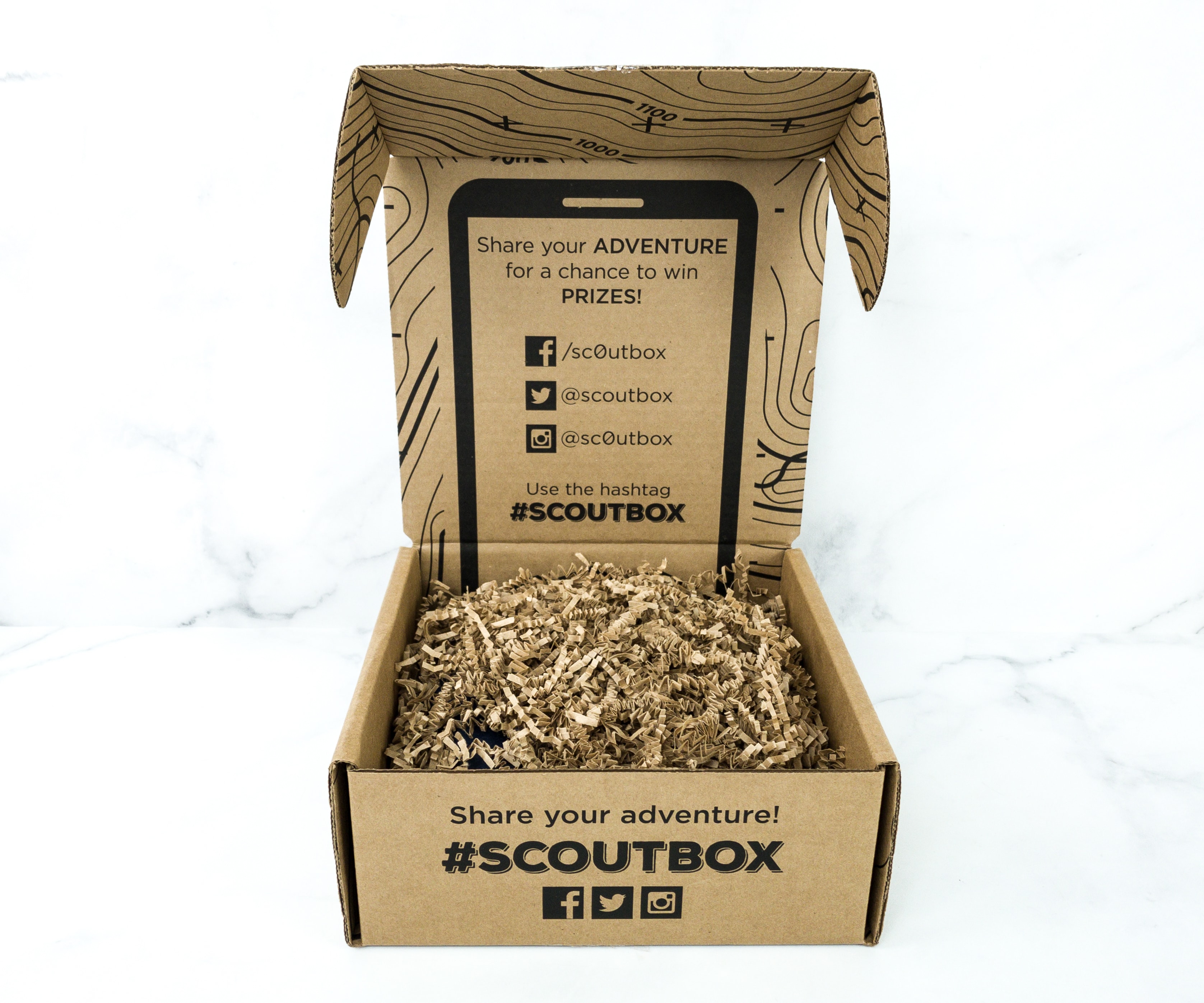 All the items are packed with brown squiggles.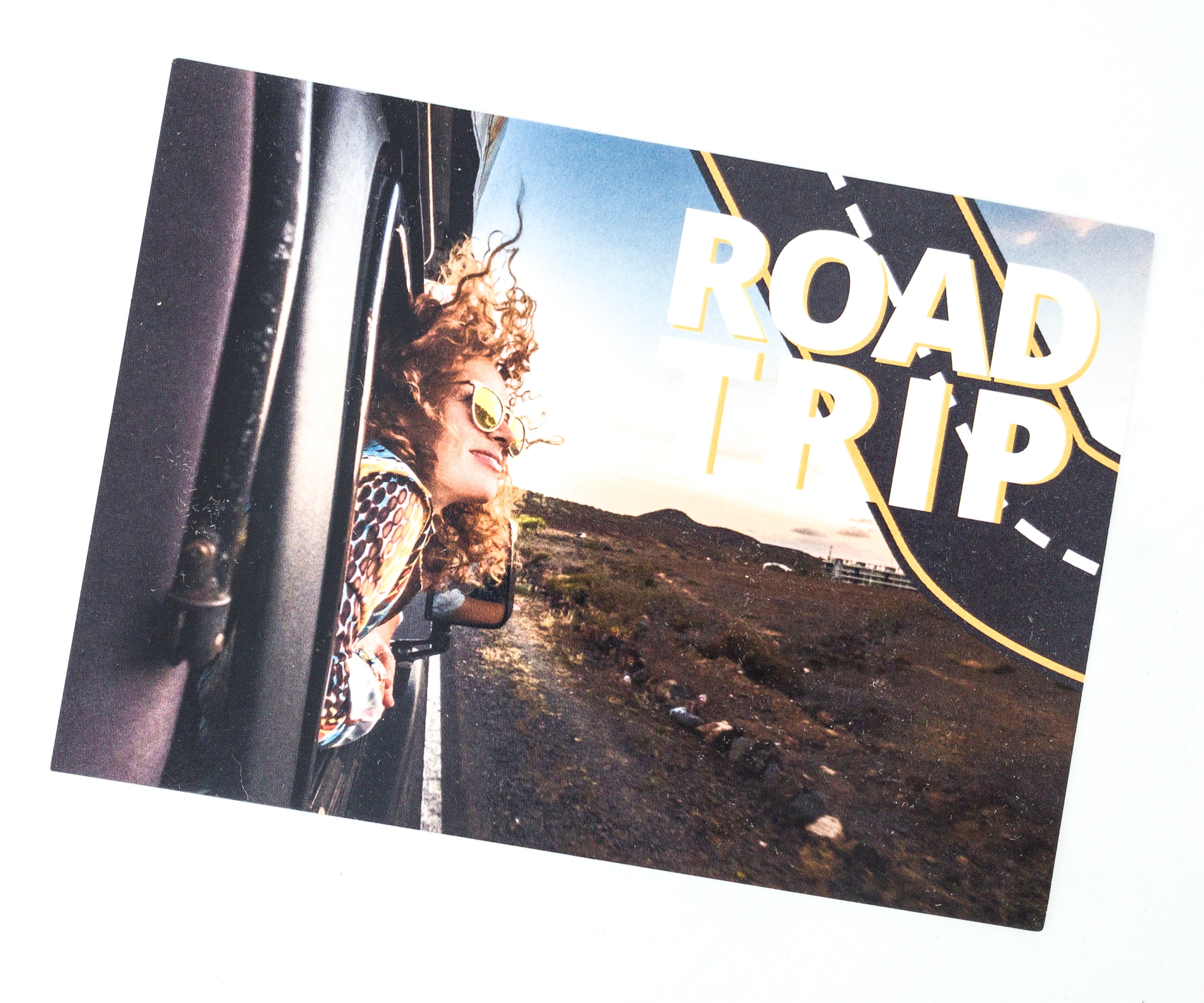 The October 2019 ScoutBox theme is Road Trip!
The back of the card lists all the items included in this month's box.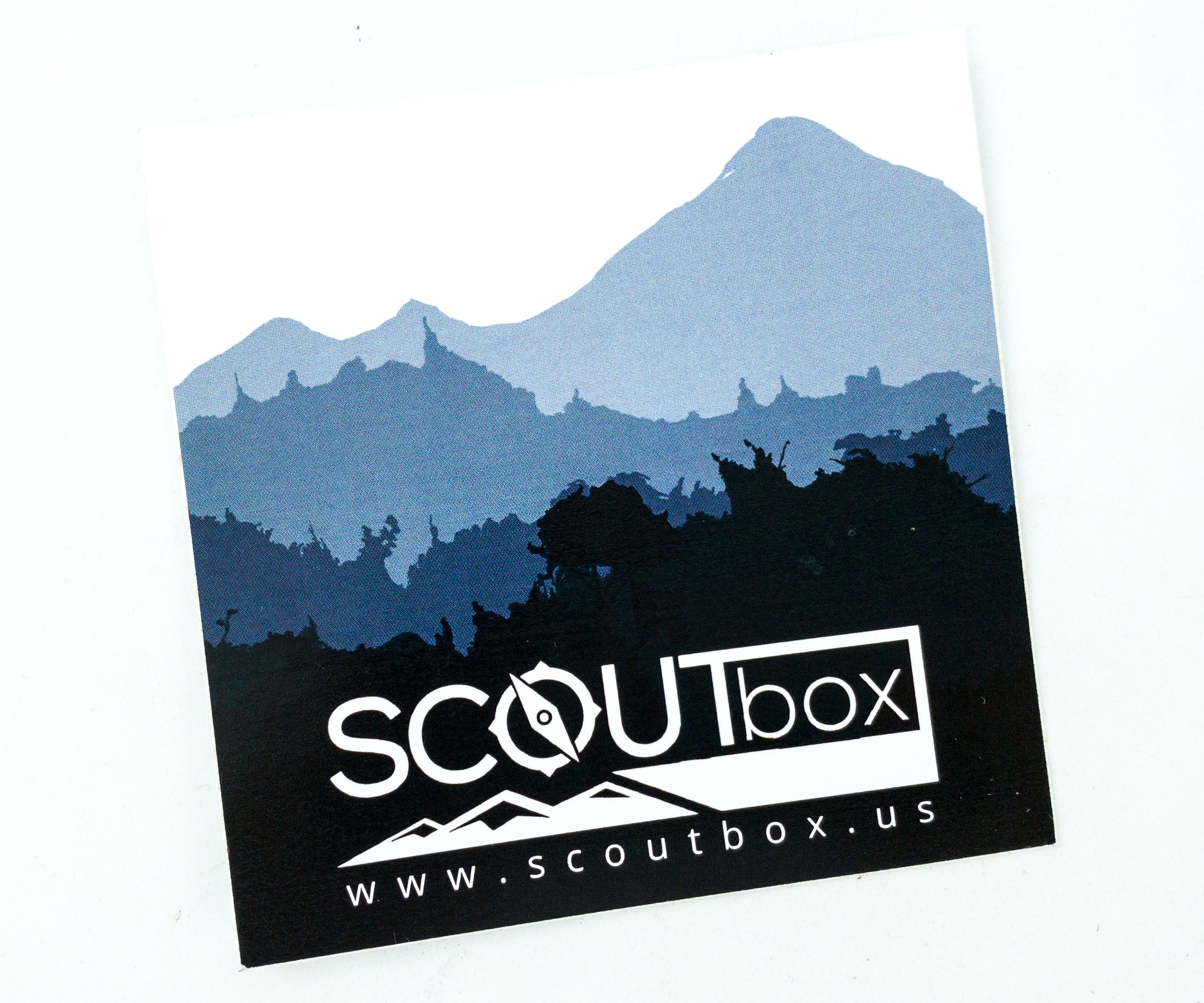 There's also a ScoutBox sticker!
Everything in my box!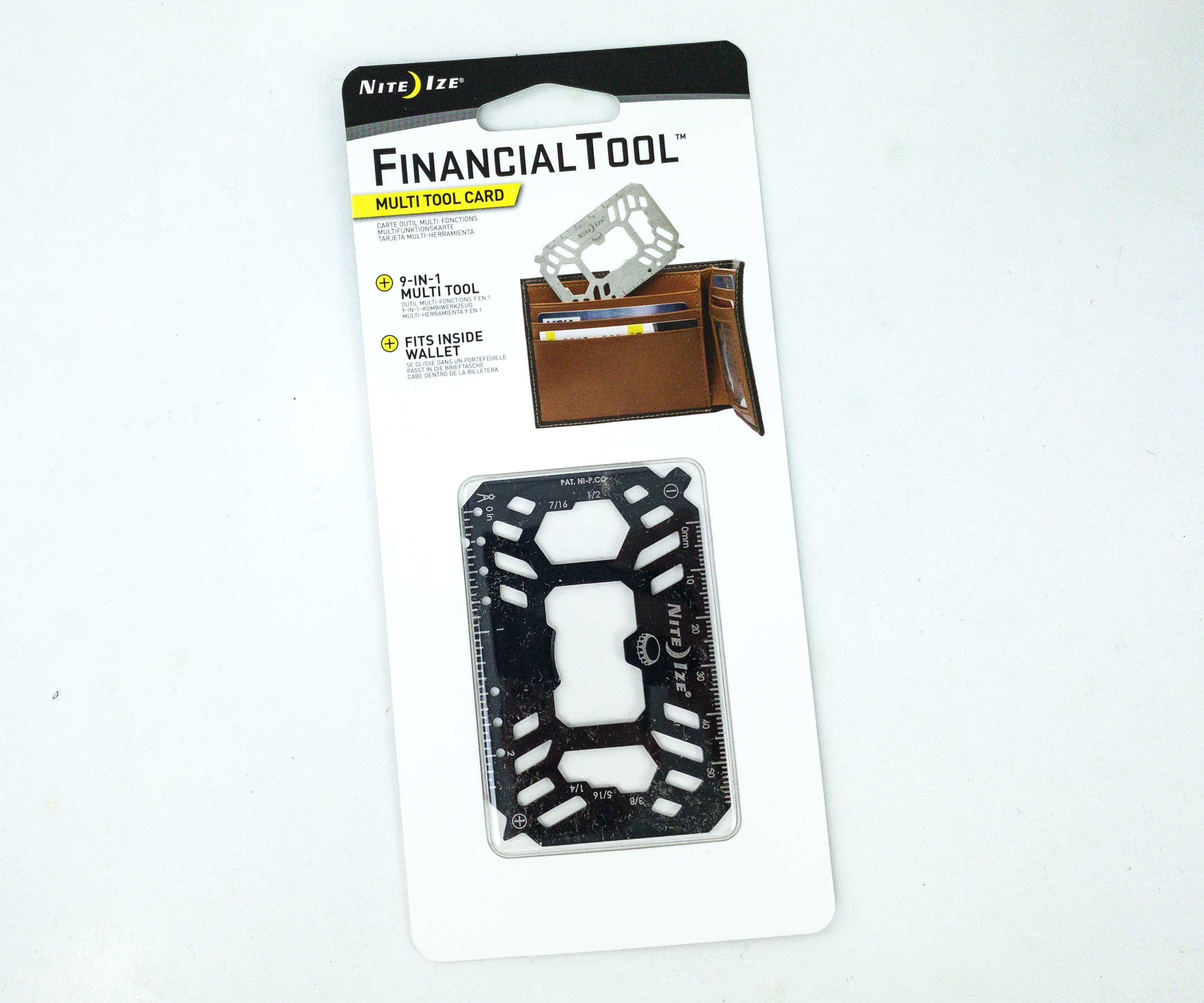 NITE IZE Financial Tool – Multi-Tool Wallet ($5.99) It's a 9-in-1 multi-functional, credit card-sized tool made from durable stainless steel.
Featured at the back of the packaging are all the nine different ways you can use this tool.
It can be used as a bottle opener, ruler, wrench, scraper, compass, tape cutter, Phillips and Flathead screwdriver.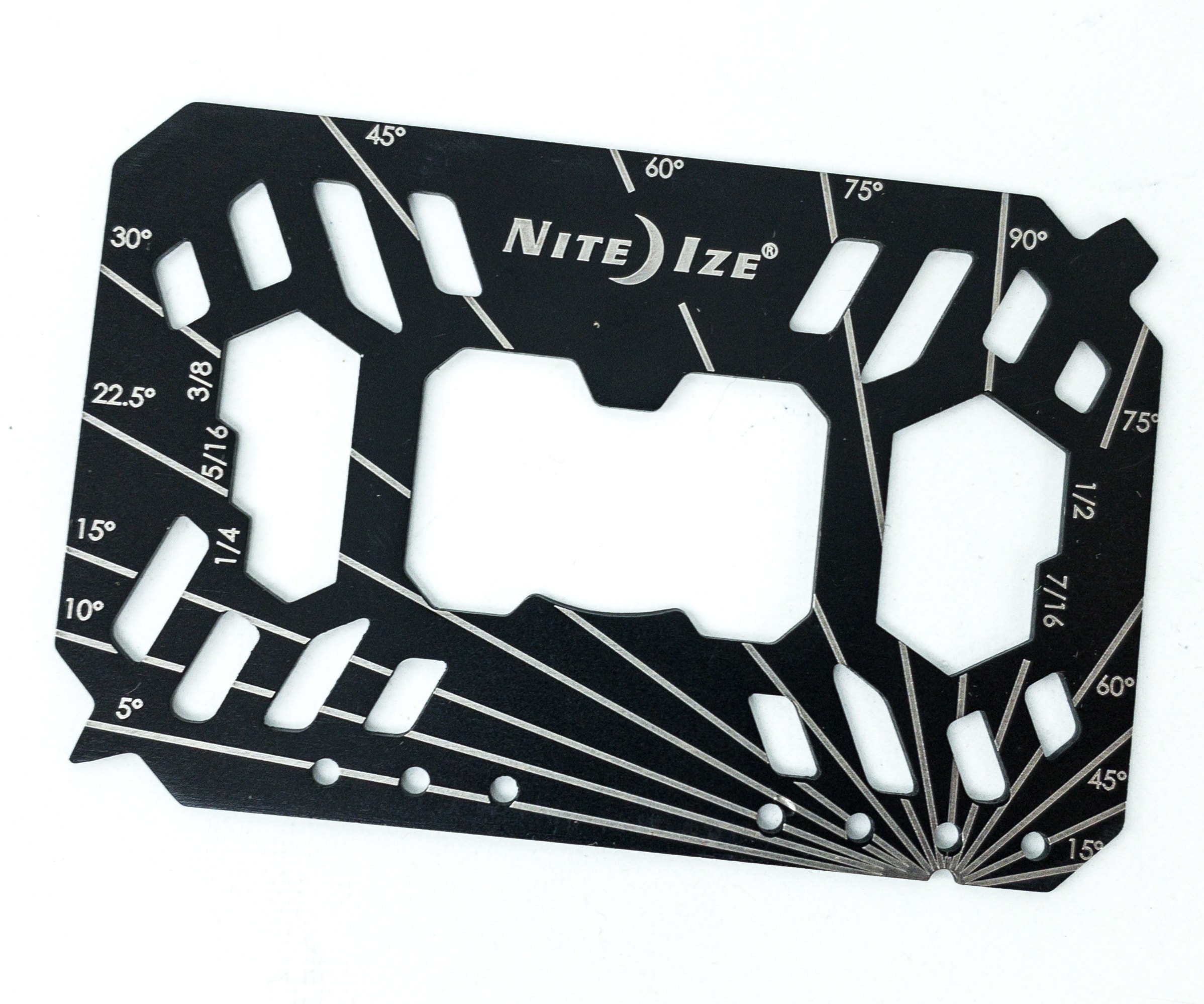 The other side of the card can be used as a protractor as well. It's so compact, lightweight, handy, and very portable, making it the most ideal tool to bring on-the-go!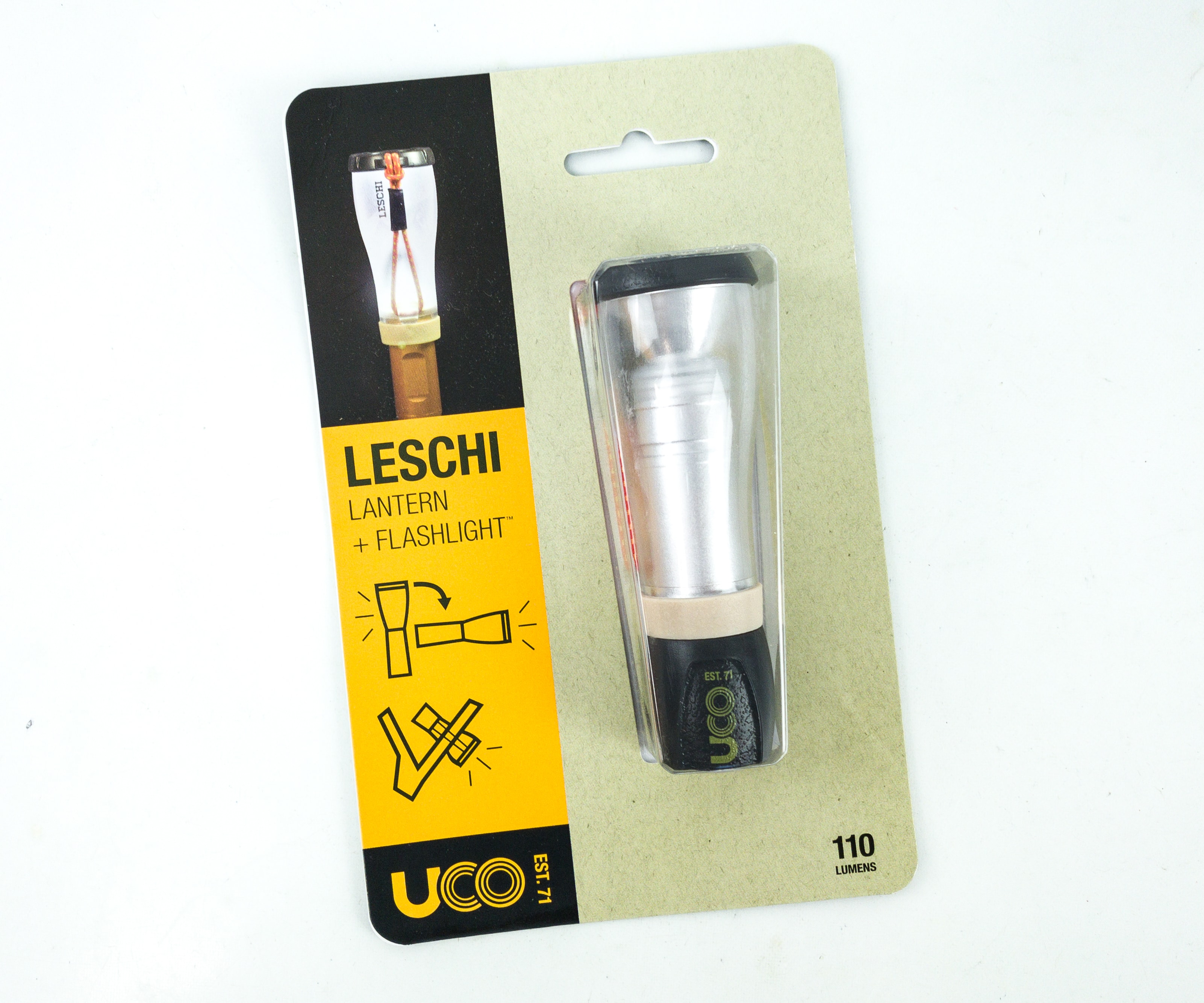 UCO Leschi LED Lantern + Flashlight ($10.28) Here's another handy item for outdoor enthusiasts, a flashlight that can also be converted as a LED lantern with dimmer and strobe.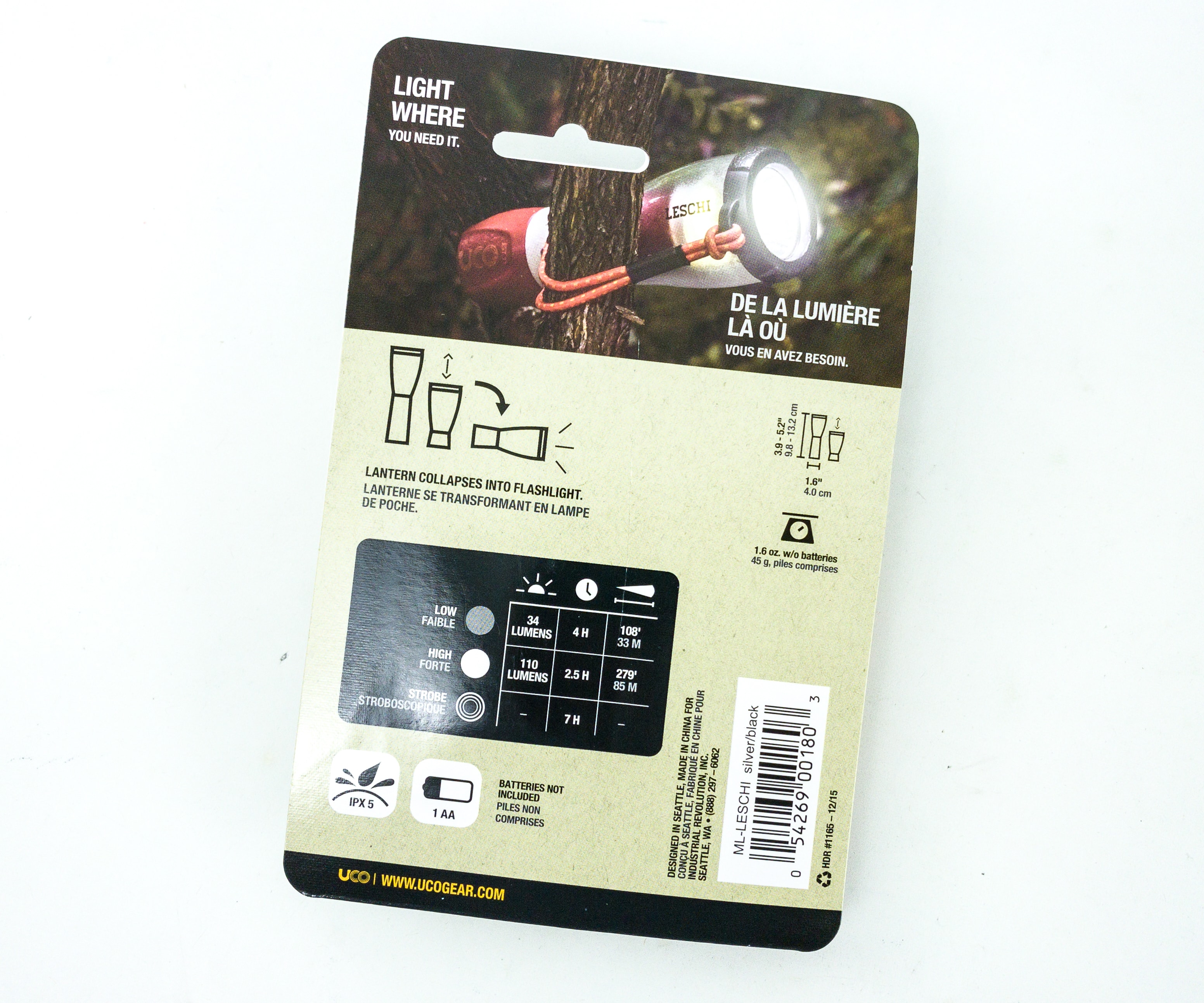 It needs 1 AA battery to operate.

This 2-in-1 flashlight comes with an elastic shock cord that allows them to be mounted and strapped on trees and bars up to 1.5 inches in diameter.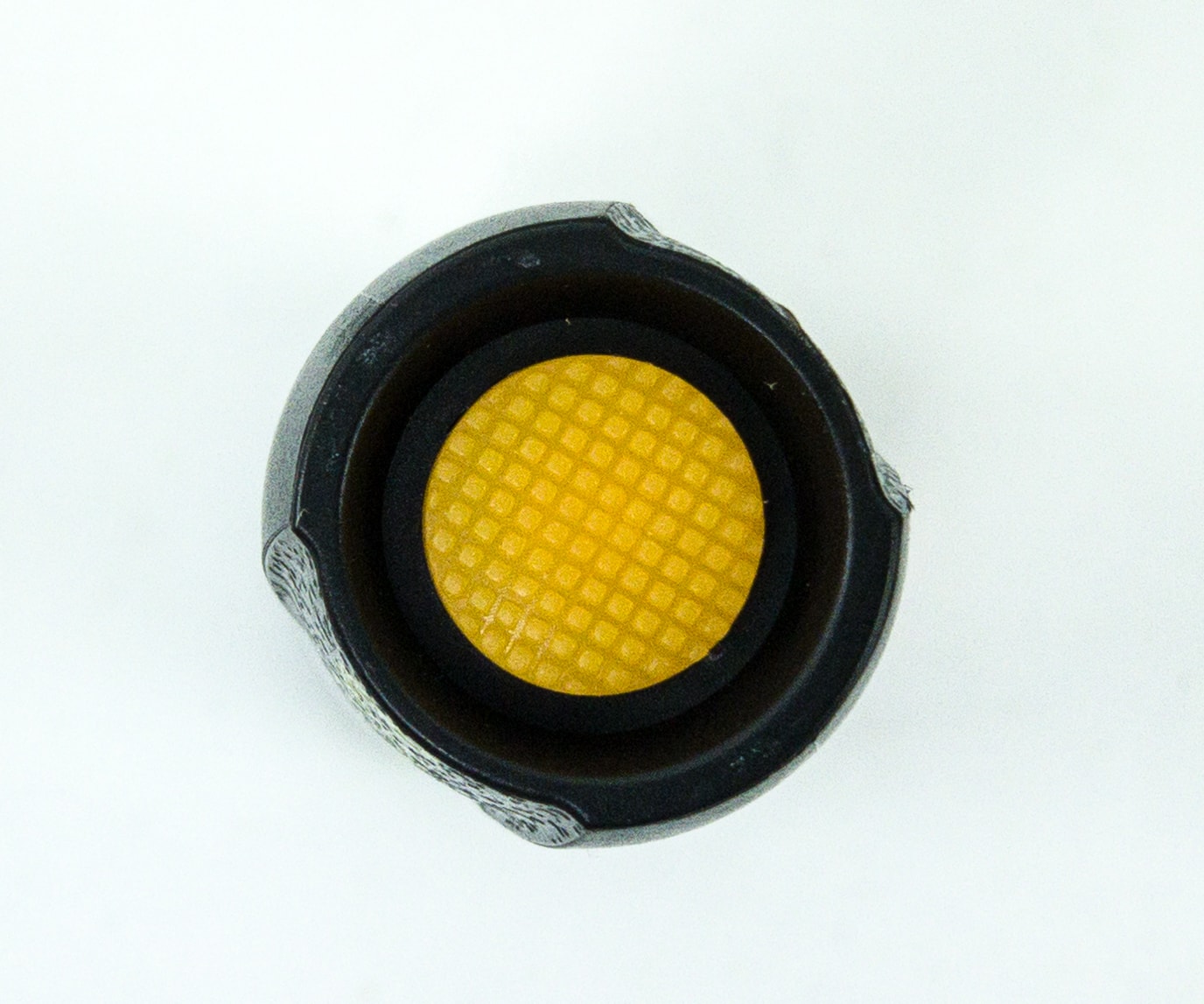 The flashlight's design is so cool! It's even water-resistant with IPX-5 ratings!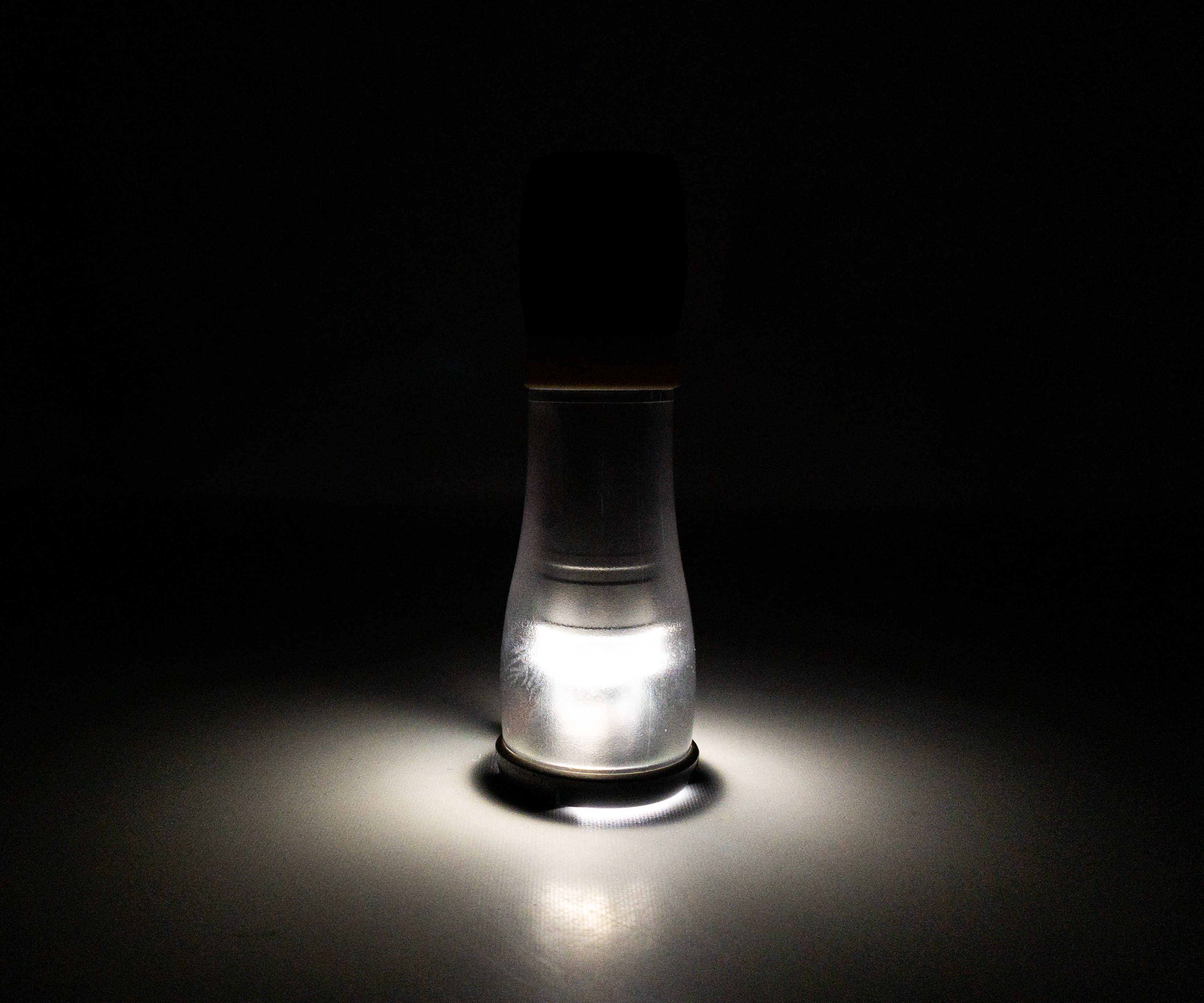 This lantern produces up to 110 lumens of light that can last up to 4 hours of straight usage.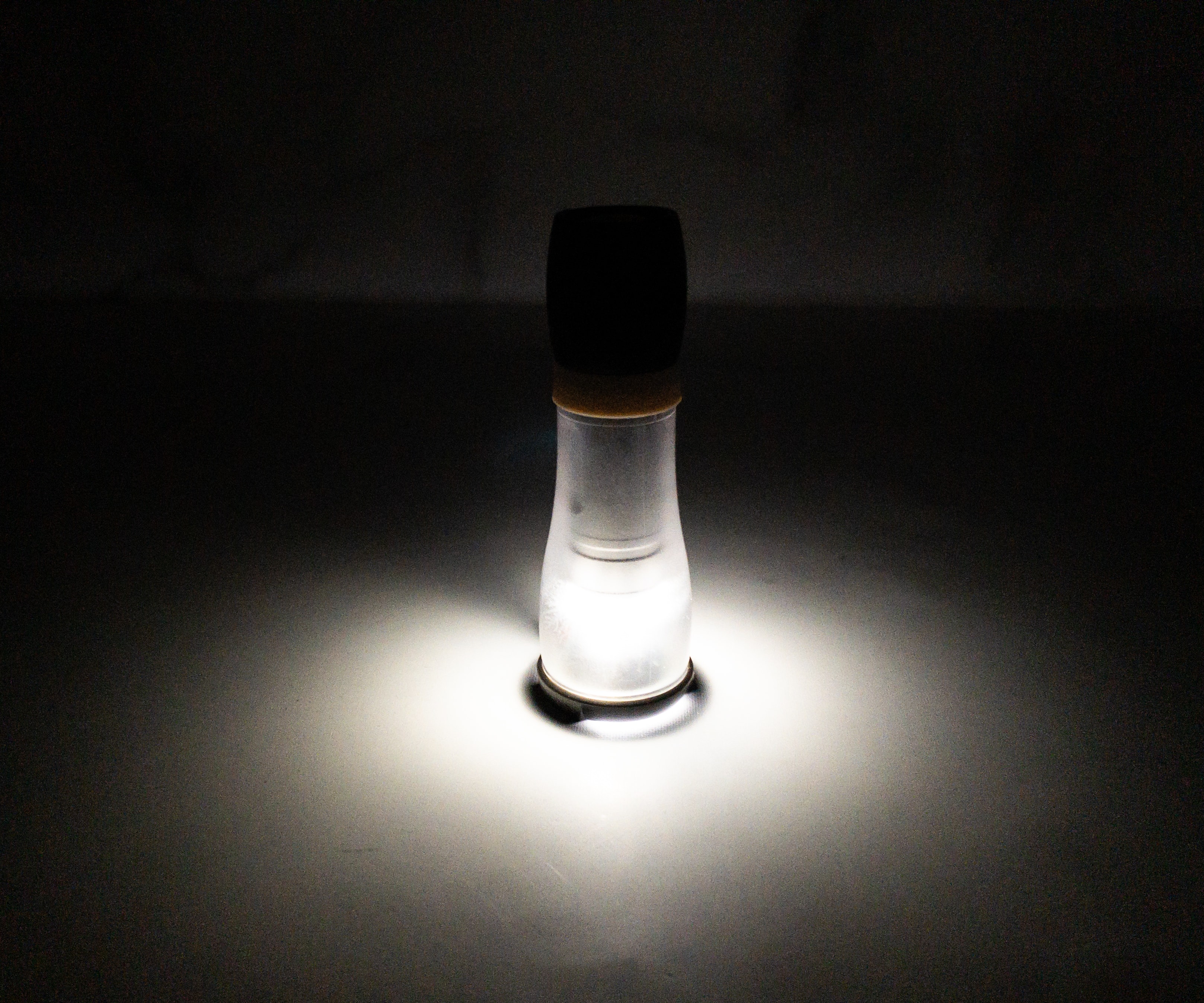 Its brightness can also be adjusted to a dim version, in case you need to conserve the battery power.
Switch the lantern to flashlight mode by simply pushing the head down, focusing the bright light on one direction. This flashlight can cover a distance up to 279 feet or 85 meters, a pretty strong flashlight for its compact size!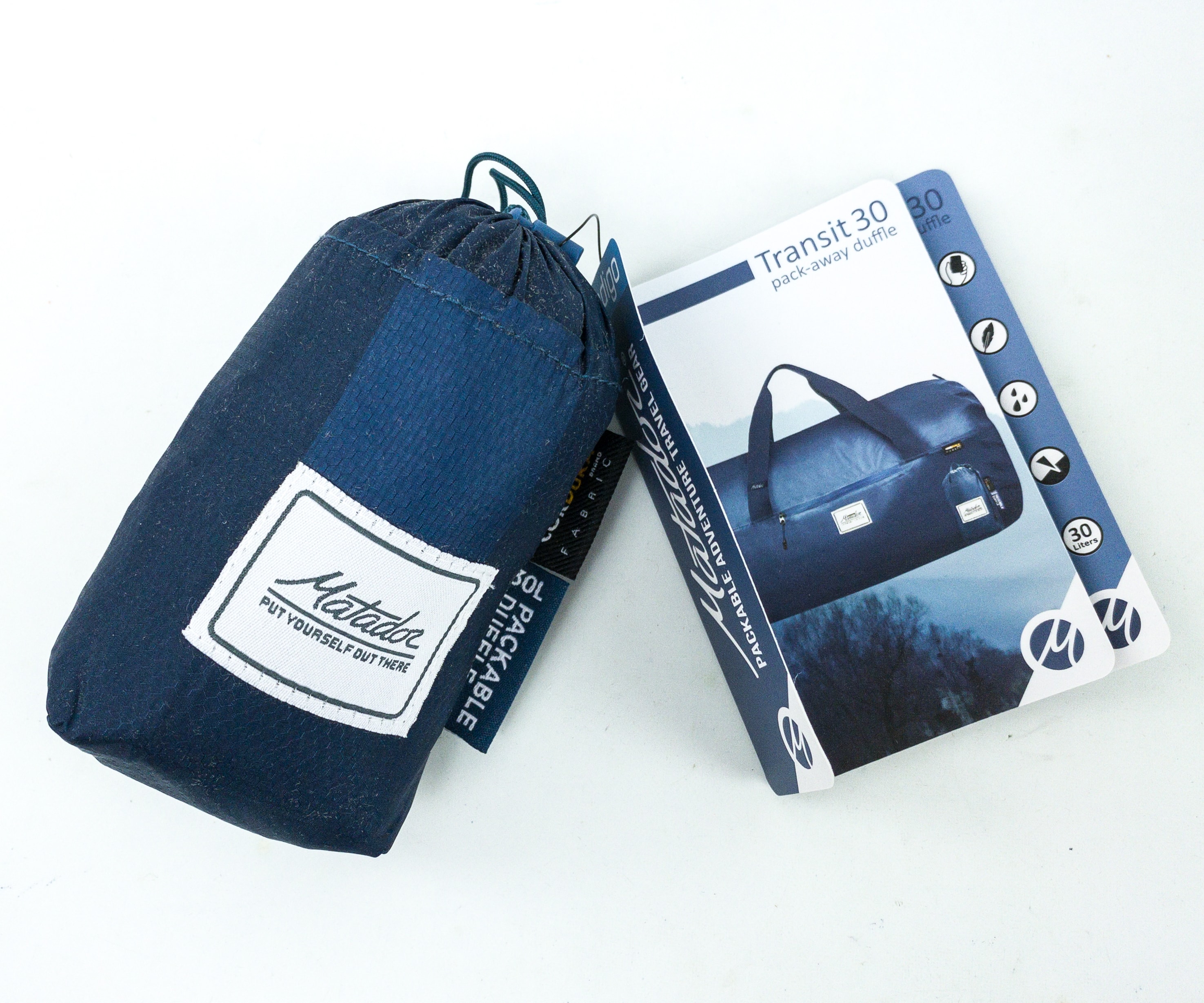 Matador Transit30 Duffle Bag ($44.99) For our travel packing essentials, they included a duffle bag made from waterproof 30D Cordura, a well-known high-performing fabric that is normally used for luggage, backpacks, trousers, and even military wear and performance apparel!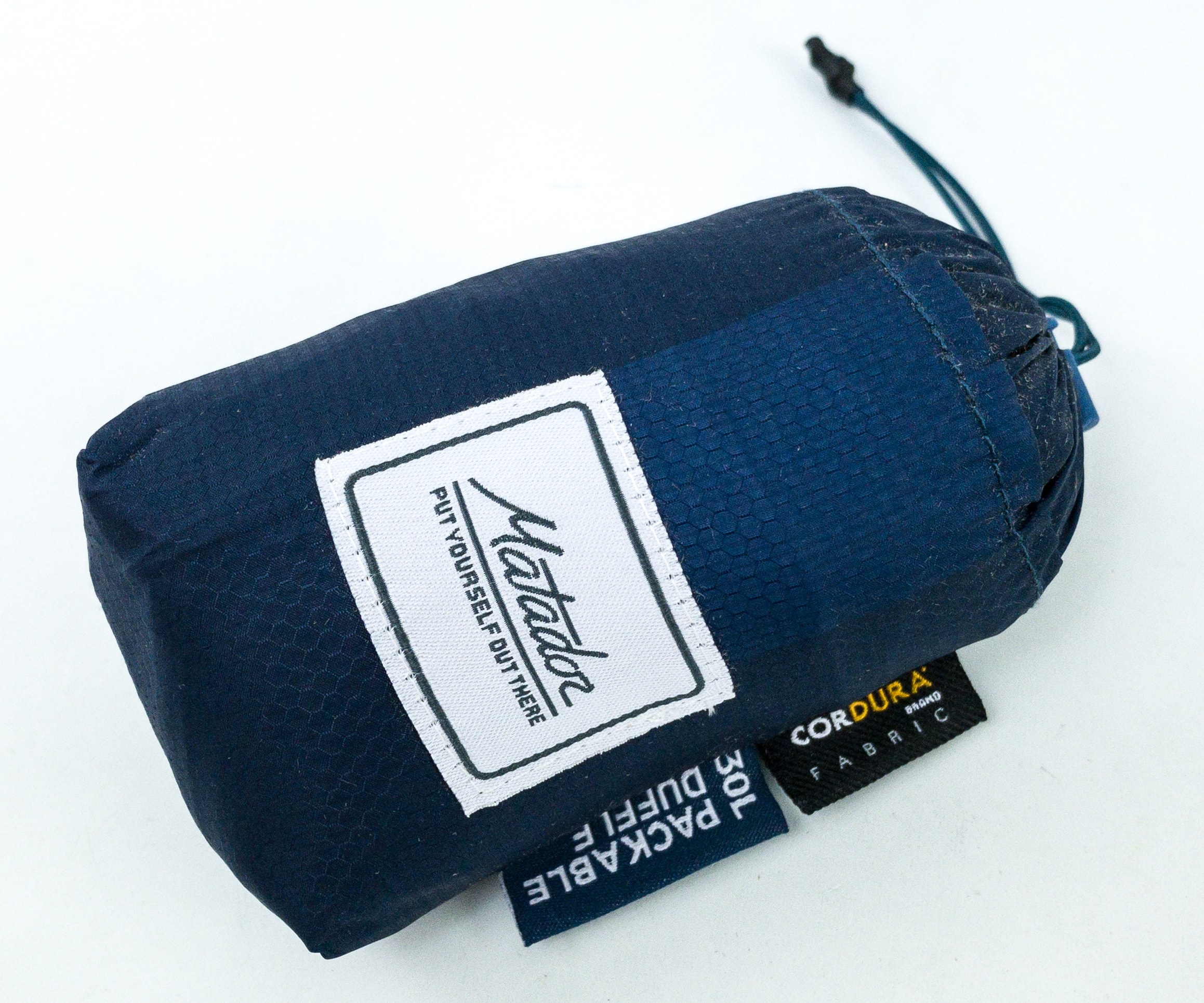 This huge bag comes with its own tethered storage bag where you can easily store it whenever not in use.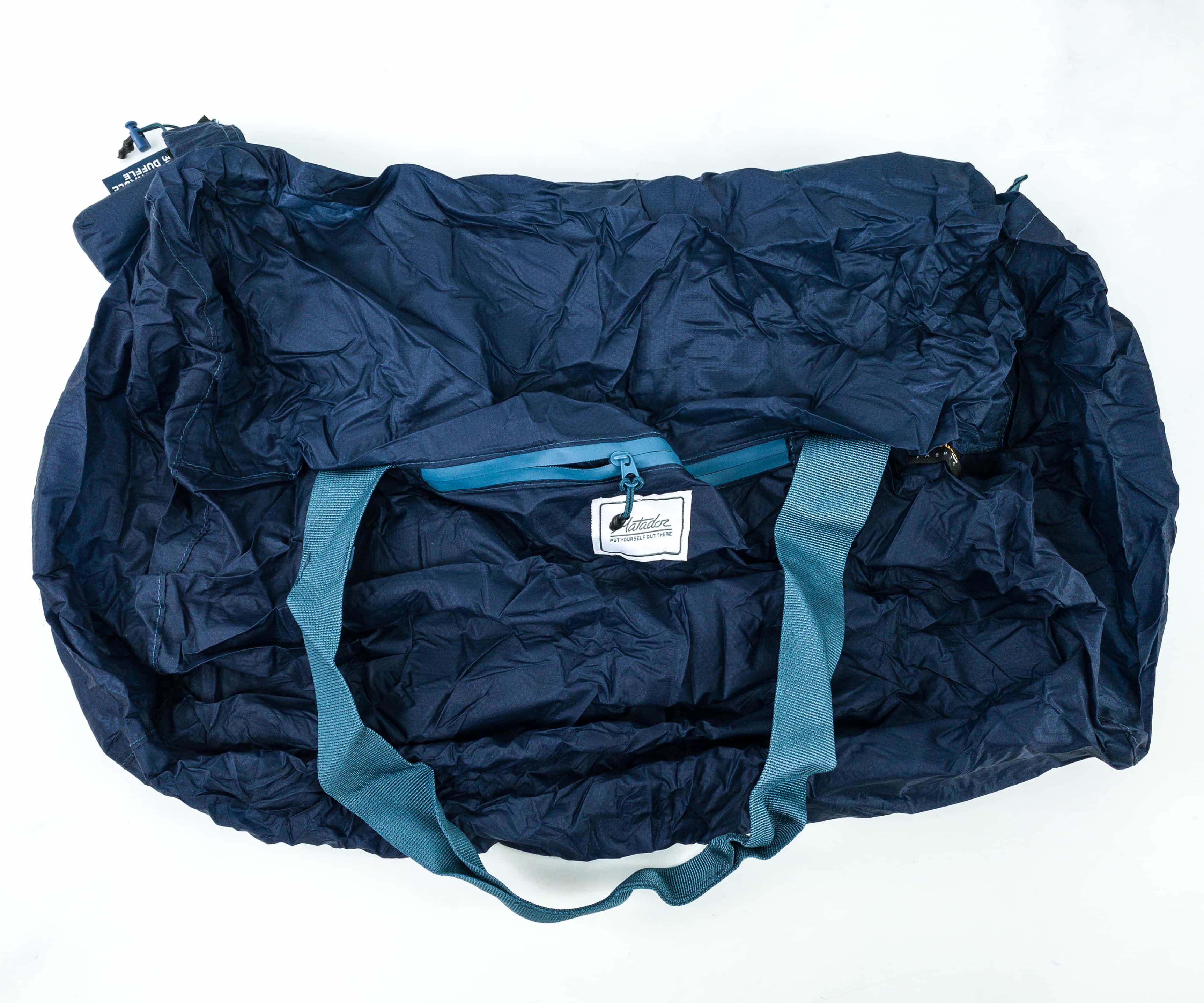 It has a 30-liter capacity plus water-resistant sealing zippers and durable nylon for carrying heavy loads.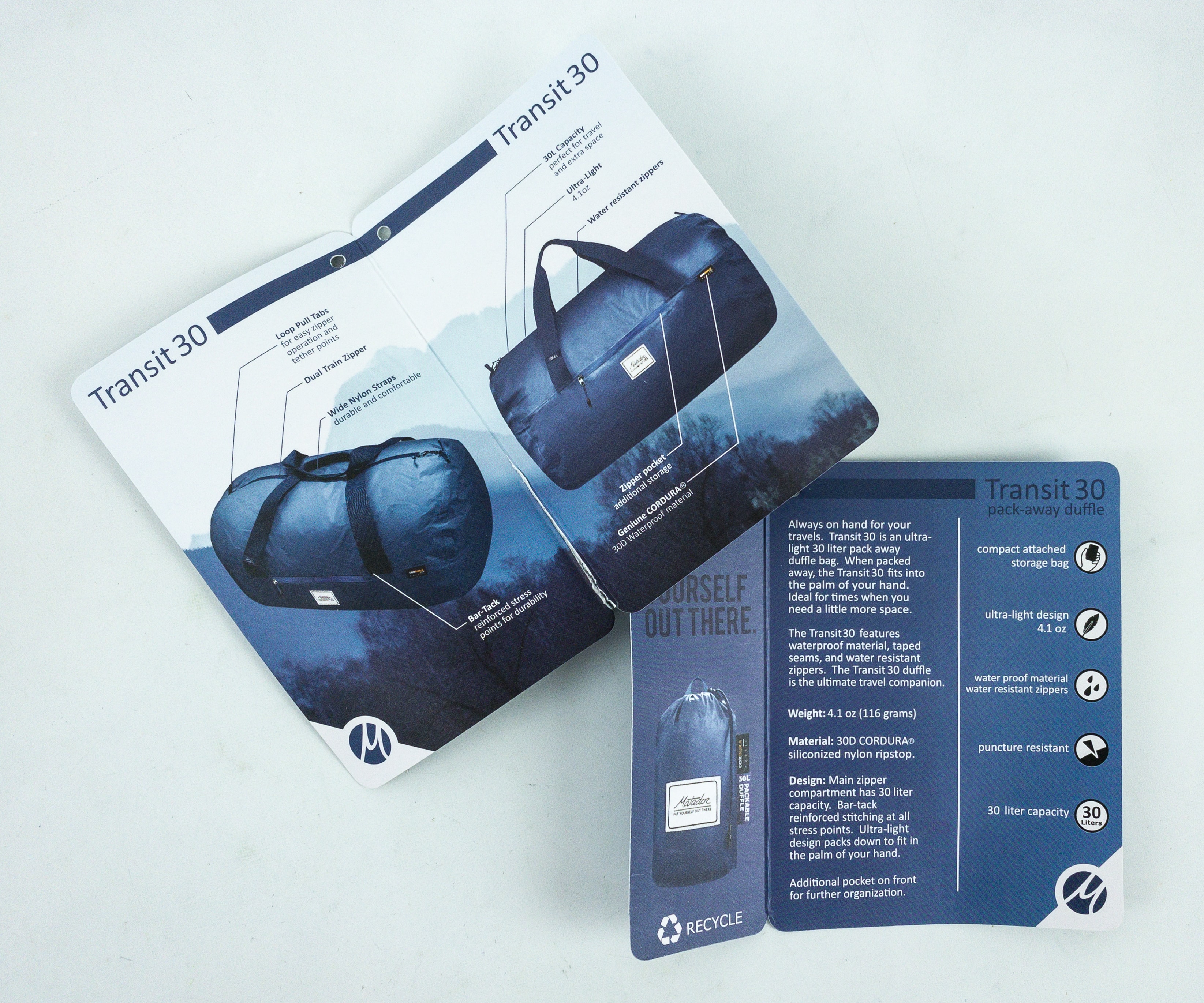 This bag also has internal sealed seams and small zippered side compartments for gadgets, accessories, and small items.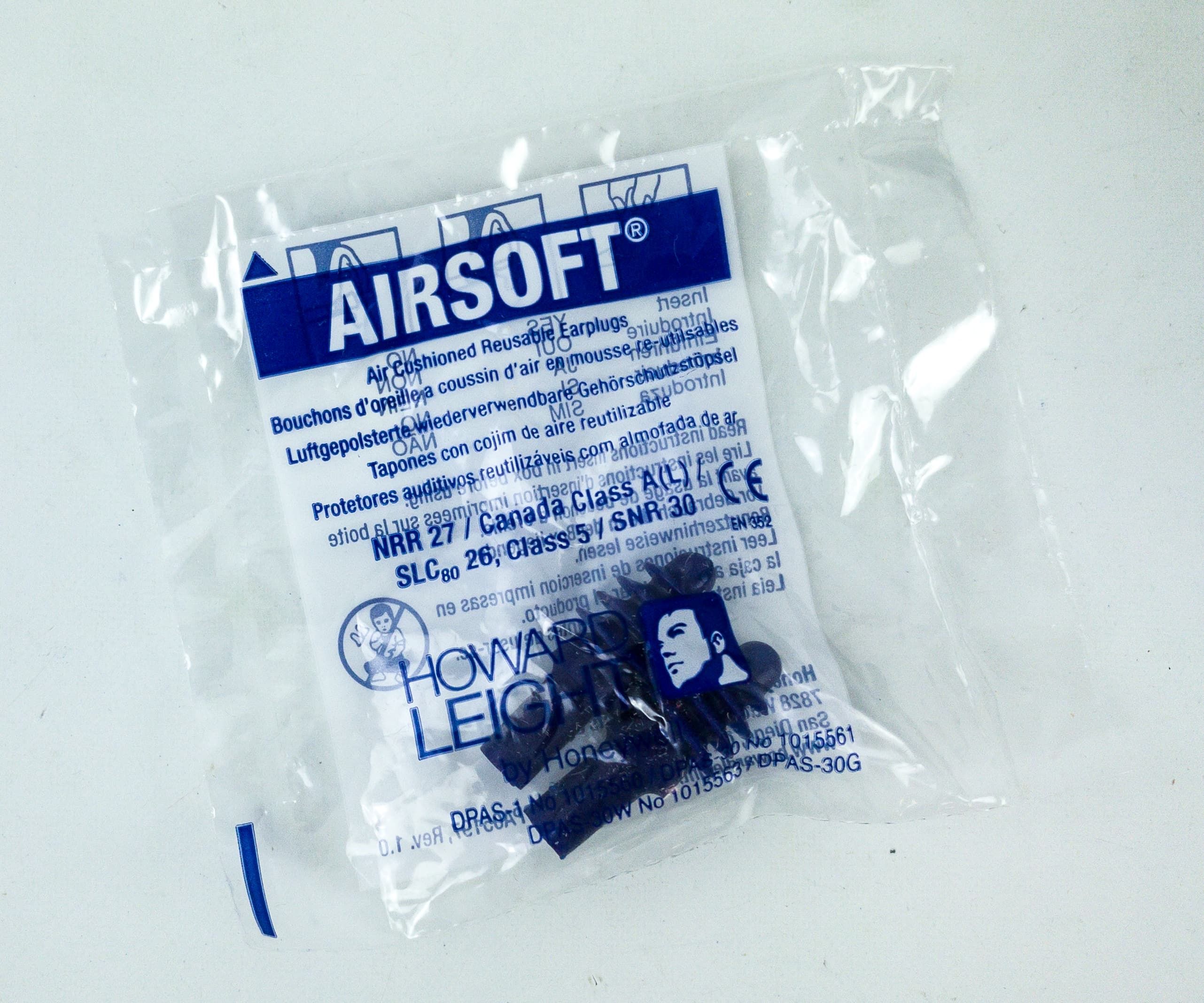 Howard Leight AirSoft Earplugs ($4.73) These special earplugs are made from premium quality rubber materials that are designed to better seal the ear canals, providing excellent protection and comfort.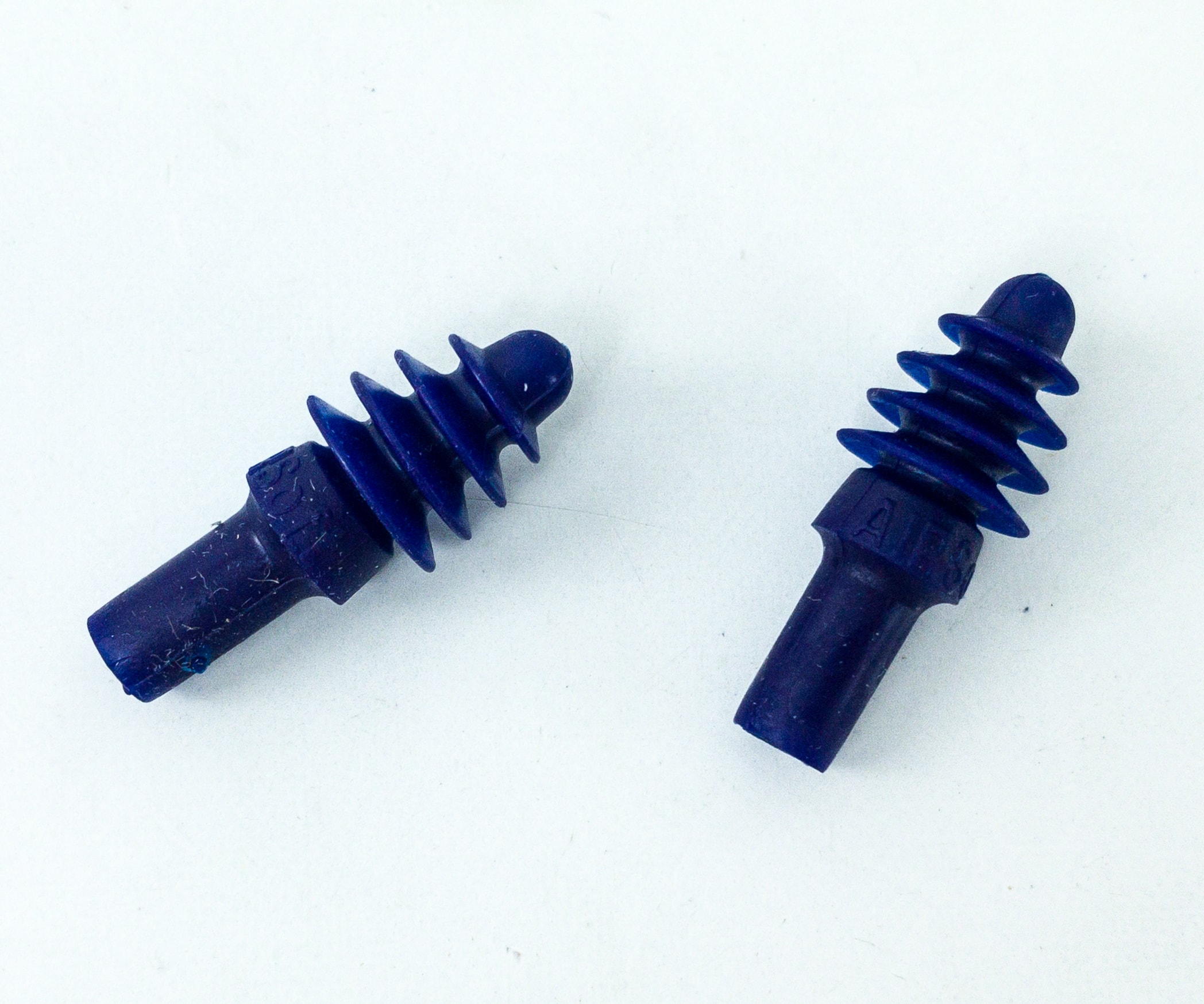 These plugs feature an internal fin, rounded flanges, and tapered shape to fit perfectly on the ear canal. It also creates an interlocking effect and noise-blocking barrier to perfectly seal your ears' air pocket. It's so light, flexible, and comfortable to wear, perfect tool to use for a deep and sound sleep!
ScoutBox makes me so excited to go on outdoor adventures! They always curate the best and most useful outdoor tools and accessories, so this is really an ideal subscription for all outdoor enthusiasts. My favorite this month is the duffle bag! It's not just made of high-quality materials, it also has plenty of compartments for my essentials. It even comes with its own storage bag. The 2-in-1 flashlight is also pretty awesome! Overall, it's an amazing box, content-wise and also value-wise!
What do you think of this month's box?