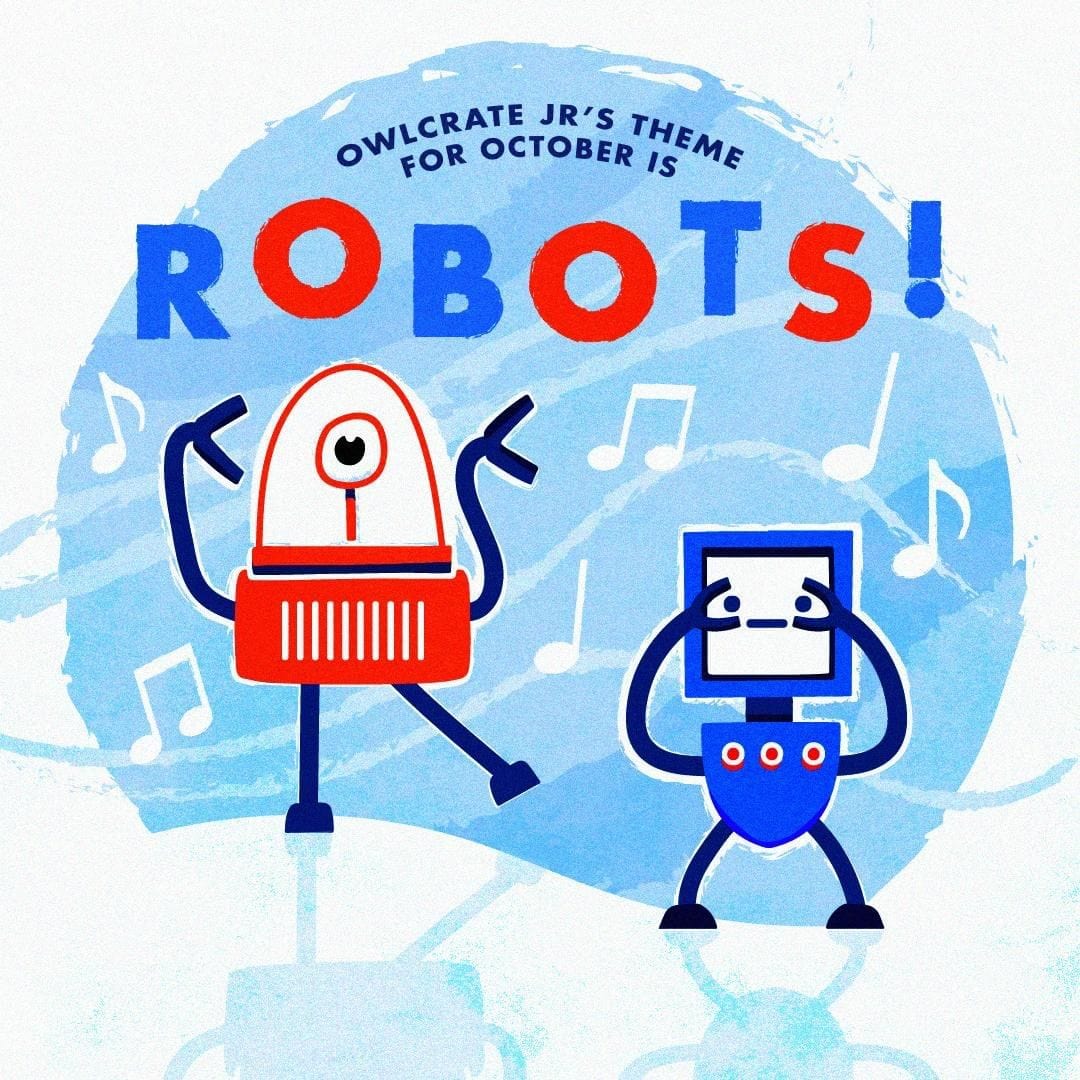 We have the full spoilers for the October 2019 OwlCrate Jr.!
The theme is ROBOTS!
?Oil your gears and update your operating systems, you'll want to be in tip-top reading condition for next month's book! Our October pick is fast-paced, funny and full of big-hearted adventure. ⁠

?This box will be perfect for fans of The Wild Robot, The Iron Giant, and WALL-E!⁠

?In addition to an awesome new book with an EXCLUSIVE cover, this box will be full of hands on STEAM activities and items inspired from our favorite pop-culture robots! Stay tuned after the 21st for our first sneak peek.⁠
DEAL: Get 15% off on all subscriptions and gifts with coupon code ROBOTJR. 
BOOK SPOILER? We think maybe this book! Don't click if you don't wanna know!
Each box includes:
Mud Puppy Kids Robotics Lab Activity Roll
Offbits Mini Metal Creature
Roz The Wild Robot Metal Bookmark
Wall-E inspired Pin by Anoosha Syed
Earlier spoilers:
It's time for our final sneak peek into October's ROBOTS theme!

Every box will include an enamel pin designed just for our subscribers by the wildly talented Anoosha Syed! This pin was inspired by one of our all-time favorite robots! Any guesses who that might be??

Besides an adorable pin, the October box will also include a hardcover novel with our first ever EXCLUSIVE cover, an awesome S.T.E.M. building kit from @theoffbits , plus even MORE cool items!
Calling all robot fans and future engineers! Every October box will include one of three STEM building kits from The OFFBITS!⁠

The OFFBITS is an award-winning toy company whose aim is to create a new kind of playing by designing products that spark the imagination of all ages, encourage creativity, and turn the familiar bits and pieces we all have around us into a new generation of toys. ⁠Their "open-source" construction kits are perfect for ages 6-101. They include brightly-colored robot characters, custom-designed vehicles, extension packs, tools, and accessories. The kits can be combined to allow infinite building possibilities, and additional parts can be added from any home toolbox!⁠