MEL Science Kids is now available – designed for kids 5 to 10 years old! This new kids STEM subscription is $24.90 per month + FREE shipping, and will include a supplementary AR lesson!
Science through storytelling!

Embark on a series of adventures with the adorable Zac and Newt — courageous explorers of a faraway planet!

What's inside

10+ exciting projects in one subscription! Each monthly kit contains a science-themed project and a compelling visual explanation of the underlying scientific principles.
Here are some MEL Science Kids projects:
Crystal Screen
With the "Crystal Screen" set, kids will:

assemble a model of a real LCD screen
observe how light changes when passing through a transparent object
create an image visible only through their screen

Kids will learn:

the nature of light
what a polarizer is and how it works
where polarizers are used in everyday lif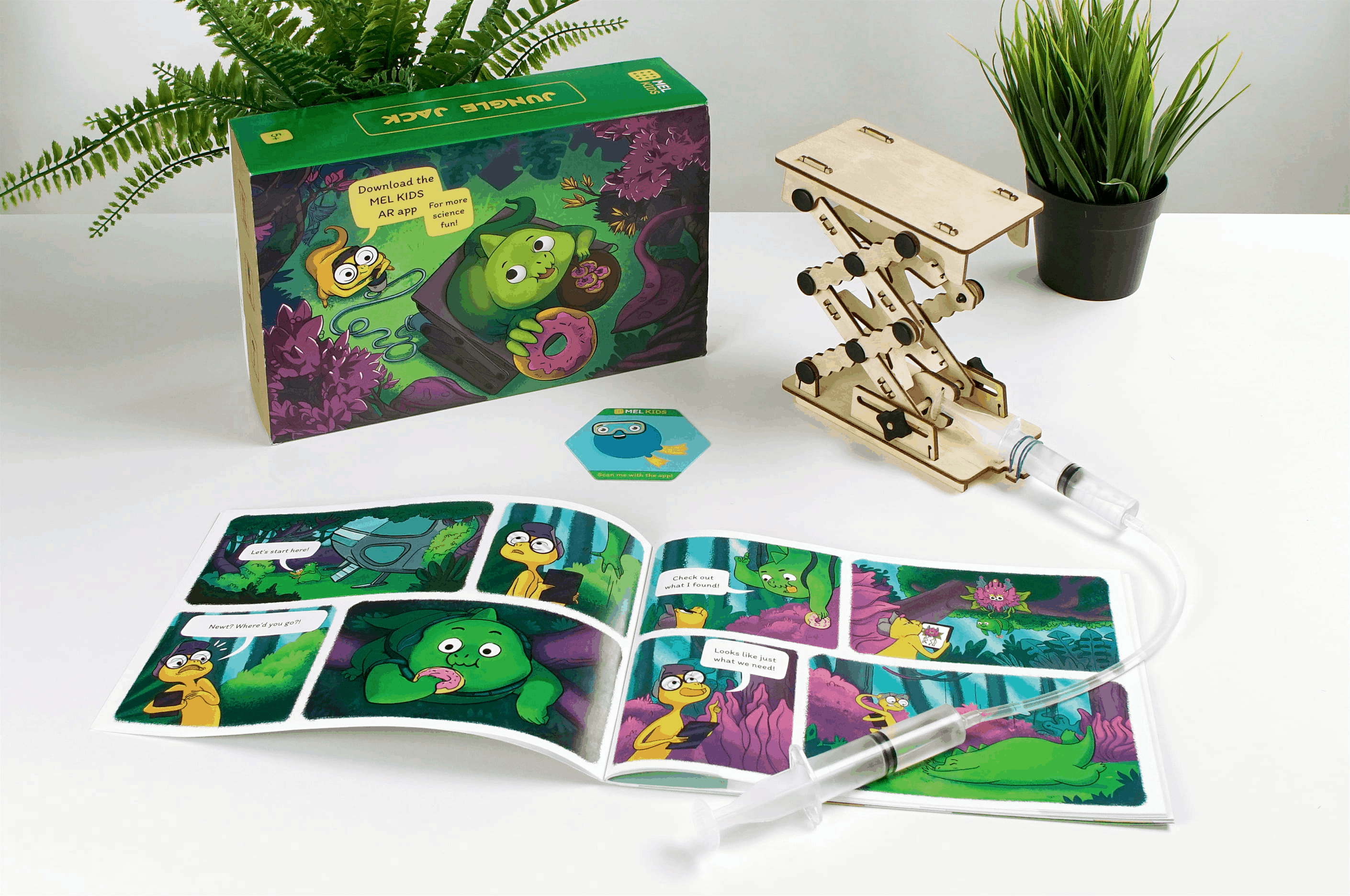 Jungle Jack 
With the "Jungle Jack" set, kids will:

assemble a model of a real jack lift
explore how a scissors mechanism works
build a simple hydraulics system

Kids will learn:

states of matter
how a hydraulics system works
where hydraulics systems are used in everyday life
Cave Sound
With the "Cave Sound" set, kids will:

assemble a model of a real music box
explore the nature of sound
compose their own melodies

Kids will learn:

how sound is created
unexpected uses of sound
the difference between "loud" and "quiet," "high-pitched" and "low-pitched"
You can also subscribe to MEL Science (STEM subscription for kids age 10+) and get 25% off your first subscription box! Use the coupon code HELLOMEL at checkout.
Are you getting MEL Science Kids?