Love with Food Tasting Box sends 6+ surprise snacks from various healthy snack brands each month. It's an ideal sampler pack to jumpstart healthy snacking and to help you discover the most innovative food brands. This monthly snack subscription promises to only include snacks made with real ingredients and no added chemicals. The Tasting Box is $9.99 a month. Love with Food also offers other snack boxes such as Gluten-free and Deluxe.
DEAL: Get 40% off your first box with this link!
LIMITED TIME: Get your first classic tasting box FREE and just pay $4.99 shipping! No coupon code needed – just use this link to subscribe.
There's an information card on top of the snacks.
As always, the box is jam-packed!
This month's theme for Love with Food is WHAT'S A GHOST'S FAVORITE TREAT?
With every snack box delivered to you, Love With Food donates two meals to a family in need.
This month's box includes a variety of discount cards from Pacific Foods, Kuju Coffee, and Hello!
Everything in my box!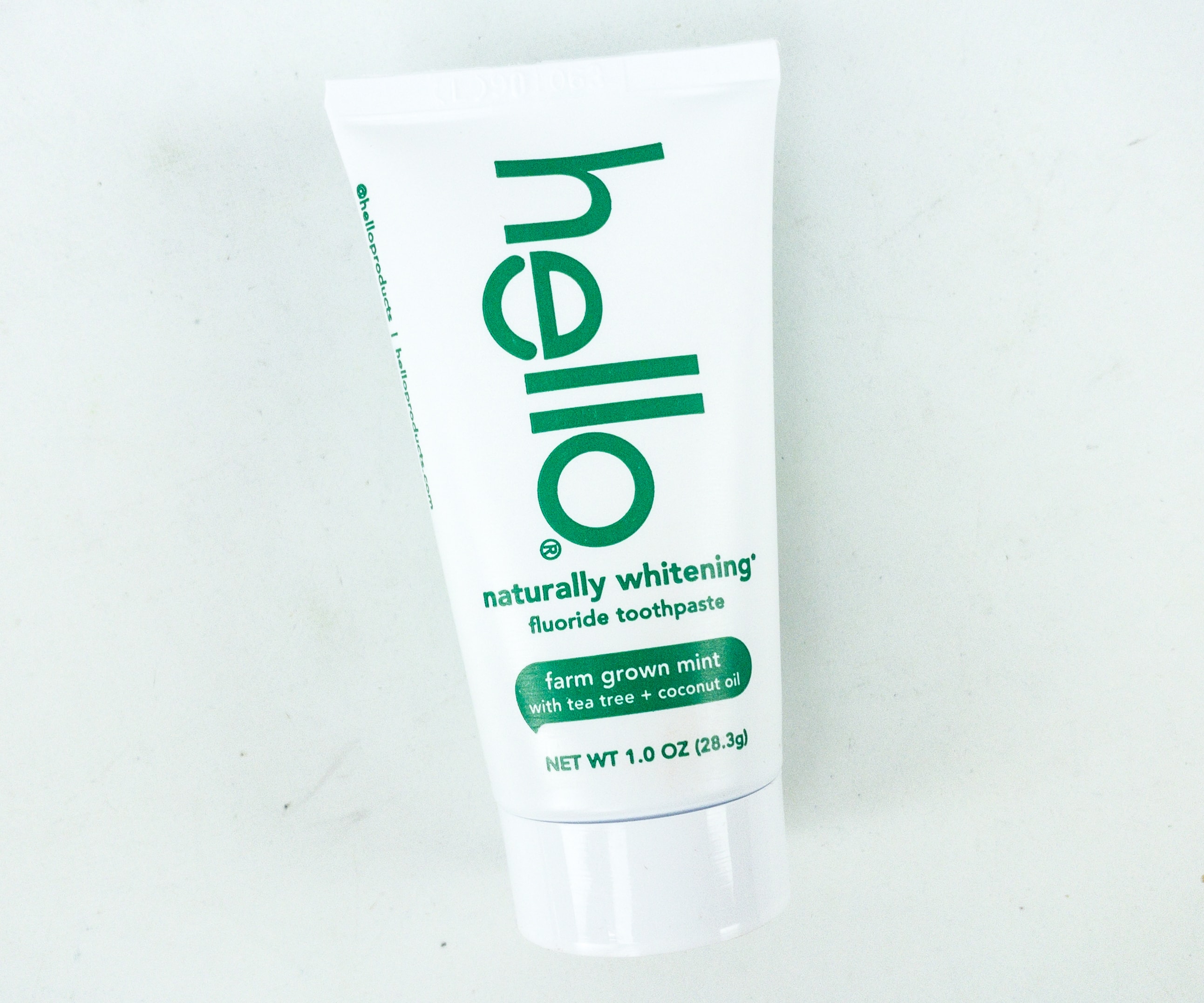 Hello Naturally Whitening Flouride Toothpaste ($1.91) It's a vegan-type, whitening toothpaste made from peppermint, tea tree oil, and coconut oil extracts. The formula helps prevent cavities and strengthen teeth while leaving your mouth clean and fresh all day long!
Kuju Coffee Basecamp Blend ($3.99) We got two single packs of this pocket-sized pour-over coffee. It's made from roasted Arabica beans with dark cocoa and dried berry notes, boasting of a full-bodied finish. For coffee lovers, it's a convenient and eco-friendly way to grab a cup of joe, all you just need is a mug and hot water to brew.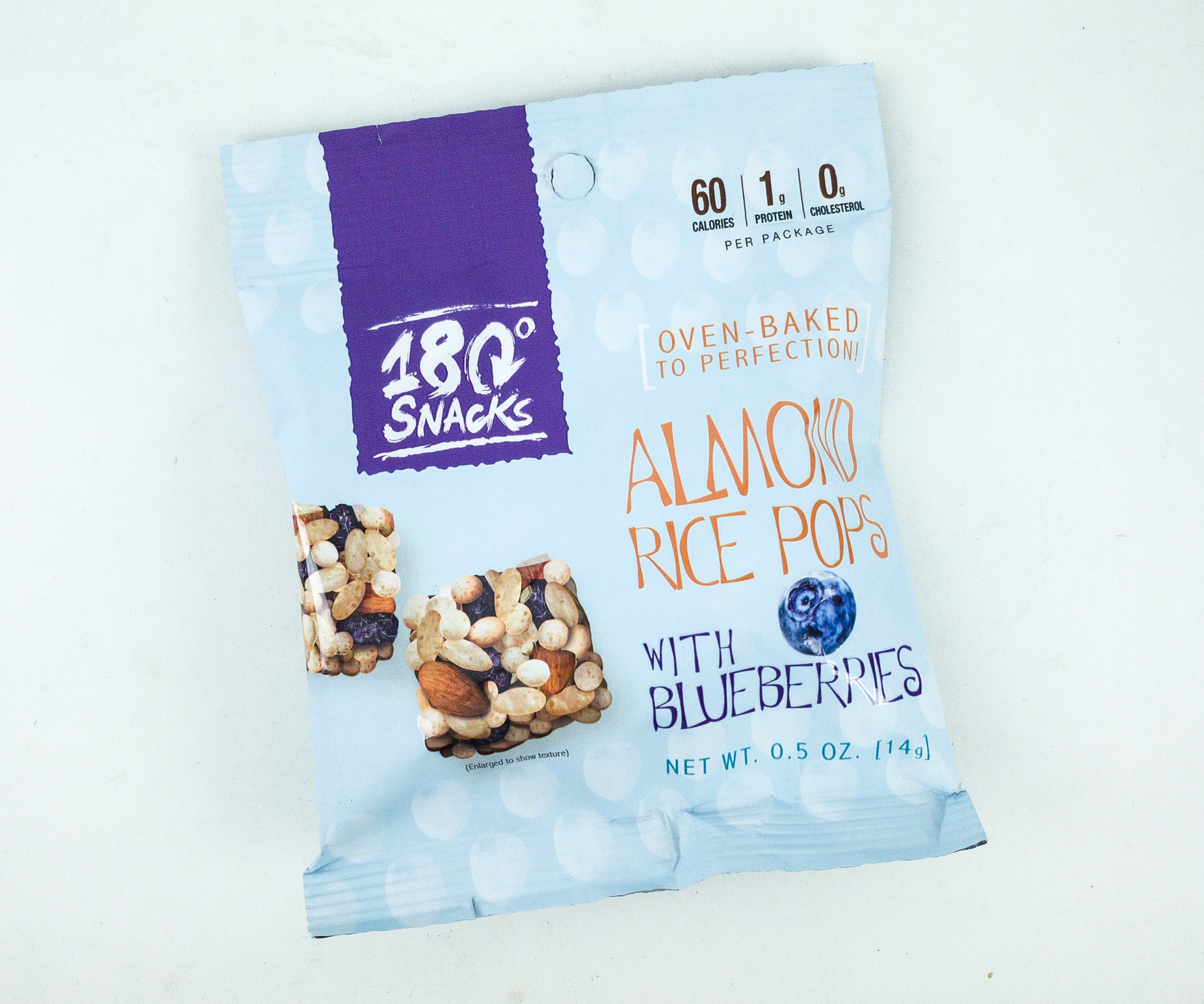 180degree Snacks Almond Rice Pops With Blueberries ($0.56) A mix of popped rice, crunchy baked almonds, and sweet dried blueberries make this snack filling and nutritious. It's sweet but I didn't feel guilty munching on it because I know it's made of healthy ingredients!
Off The Eaten Path Veggie Puffs in Sour Cream & Onion ($1.11) It's a non-GMO, protein-packed snack made with rice flour, chickpeas, and peas. They made it even more appetizing by adding a sour cream and onion flavor. Each veggie puff is lightweight, airy, and crunchy, definitely a great alternative to your usual junk food.
Yum Earth Organic Gummy Fruits ($0.48) If you are looking for tasty and healthy gummy candies, these are for you. They're all-organic and all-natural gummies in different flavors including banana, strawberry, cherry, and peach. Each gummy candy is chewy and bursting with a refreshing fruitiness!
Appleways Apple Oatmeal Bar ($0.98) It's a soft-baked oatmeal bar made from wholesome ingredients that include whole grains, sweet apple, and cinnamon. There are no trans fat and preservatives added either. It's delicious and filling, the perfect snack to grab for a healthy snacking on-the-go!
KIND Simple Crunch Dark Chocolate & Oats Granola Bar ($0.61) Here's another tasty and healthy snack bar, and this time it's made with chocolate and whole grain oats. If you're a fan of dark chocolate, this one might appeal to you. It's rich and chewy, and I just love the texture of real chocolate chips.

Mr. Nature Cranberry Trail Mix ($1) Trail mix is one of our go-to on-the-go snacks! This pack contains an unsalted mix of peanuts, raisins, walnuts, almonds, sunflower seeds, and cranberry, which provide you with fiber and protein. Aside from the fantastic textures, we love it because it's energy-boosting!
Love with Food is a fantastic way to discover new, healthy treats to enjoy by yourself or to share with friends or family. This month's curation included a bunch of sweet goodies and breakfast snacks, as well as chewy and crunchy munchies. So far, we've discovered a lot of substitutes for junk foods through this subscription! They really make it easier for us to switch from unhealthy options to healthier ones without losing the flavor and fun. I'm looking forward to more delicious and nutritious snacks in the future boxes, but I'm hoping for fewer bars and more of the unique and interesting treats!
What's your favorite snack this month from Love with Food Tasting Box?
Visit Love with Food Tasting Box to subscribe or find out more!