Heed Foods is a monthly pet subscription box that delivers premium quality treats for your pups. They create a tailored meal plan that recommends the best recipe and daily serving size based on your pup's breed, age, and lifestyle. The treats consist of a dry mix of extremely nutritious grain-free kibble topped with freeze-dried, human-grade fruits, vegetables, and protein.
DEAL: Use the coupon code HELLO15 to get 15% off your first subscription order!
All the items are neatly packed inside the box and topped by a card and booklet from Heed.
The packaging is so cute! It's even personalized, as it has our pup's name.
The cover of the booklet explains the name of the subscription. Heed means "to give careful consideration or attention."
The booklet features everything we need to know to keep our pups well cared for!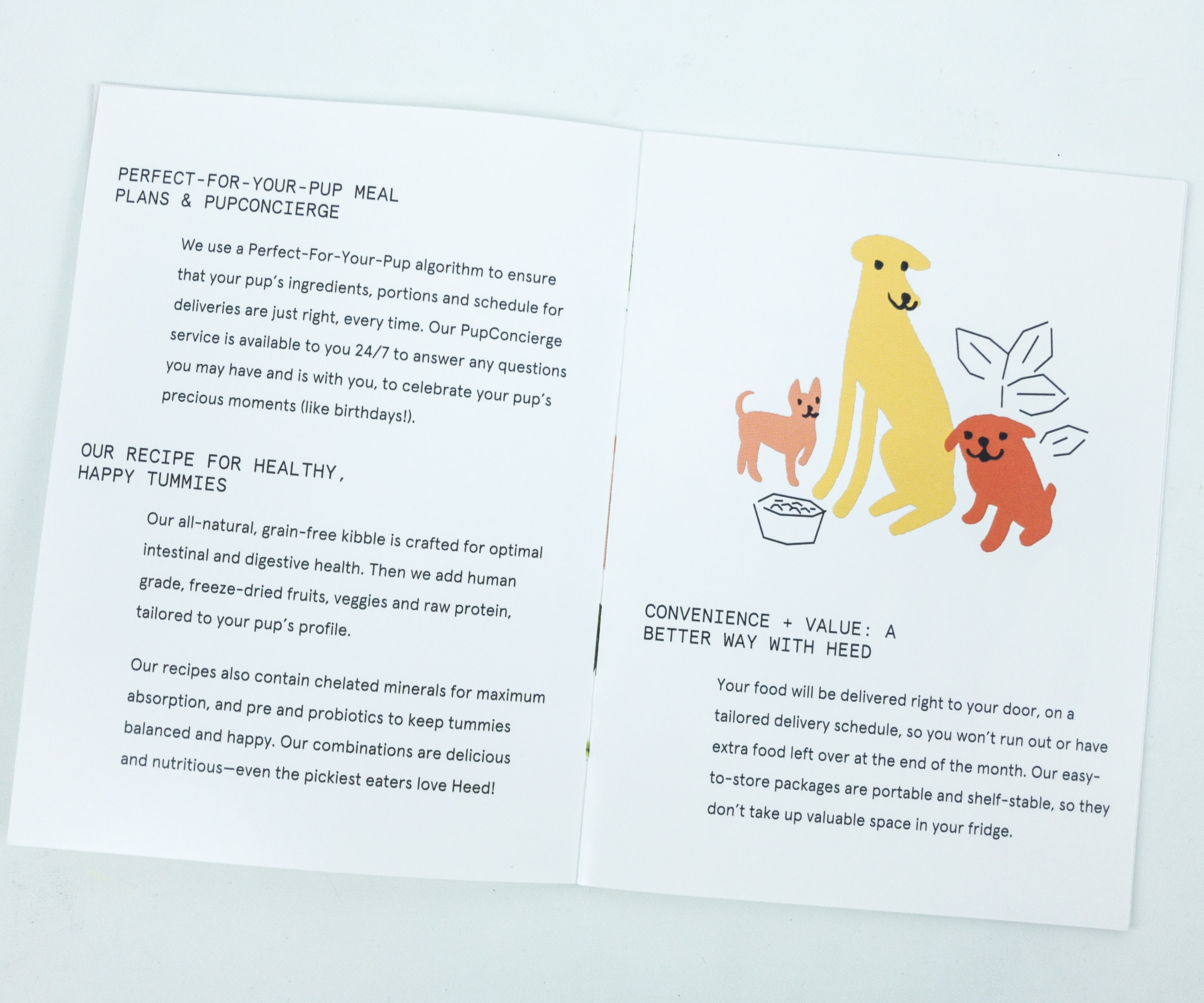 Heed ensures that the food they send is all-natural and grain-free and that the fruits, vegetables, and raw protein they use are human-grade.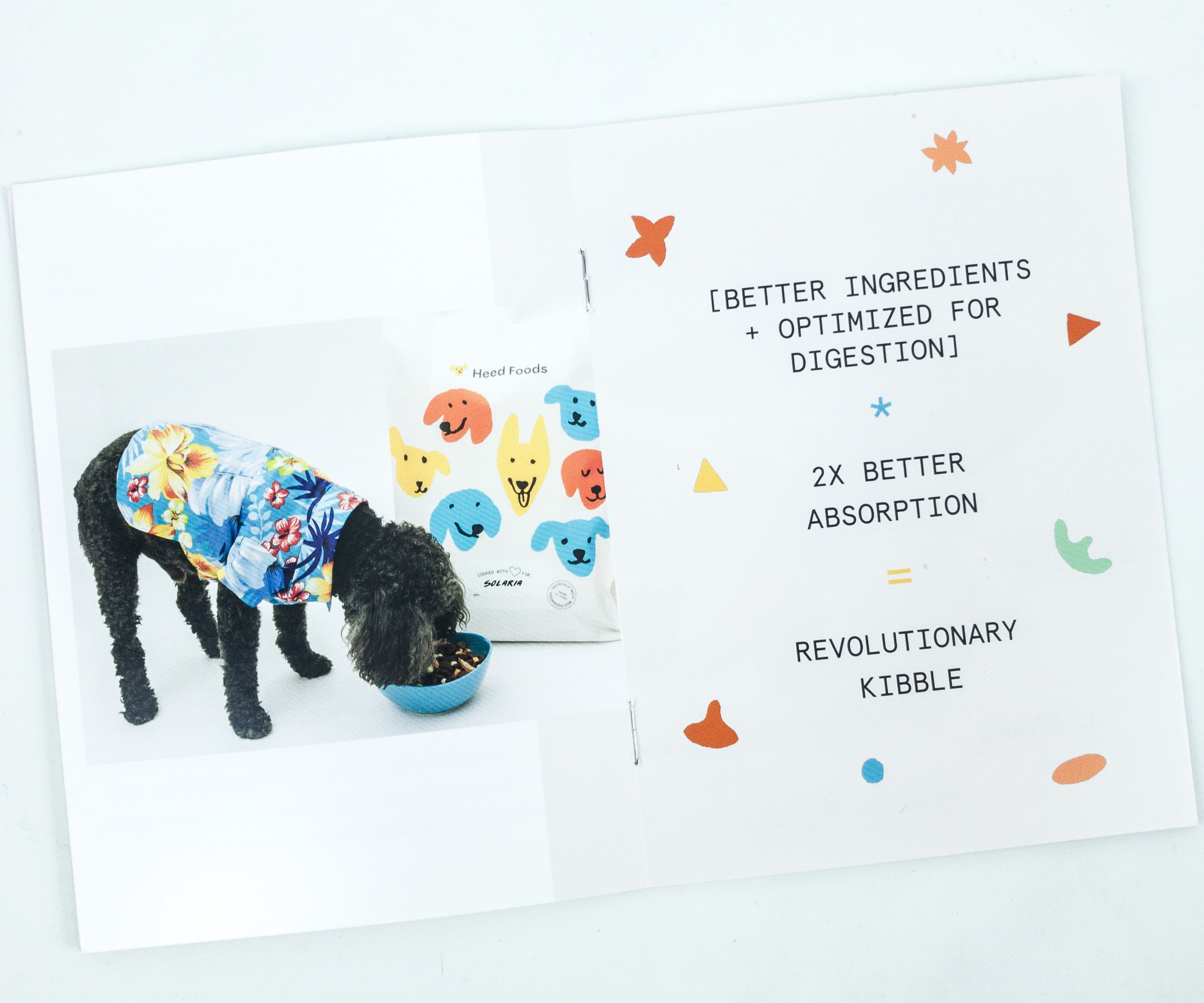 Another thing that makes their dog food unique us that they add chelated minerals, prebiotics, and probiotics for better absorption and better tummy health.
Featured on this part of the booklet are different kinds of ingredients with their corresponding nutrient content.
They even included a tummy transition guide and a stool chart!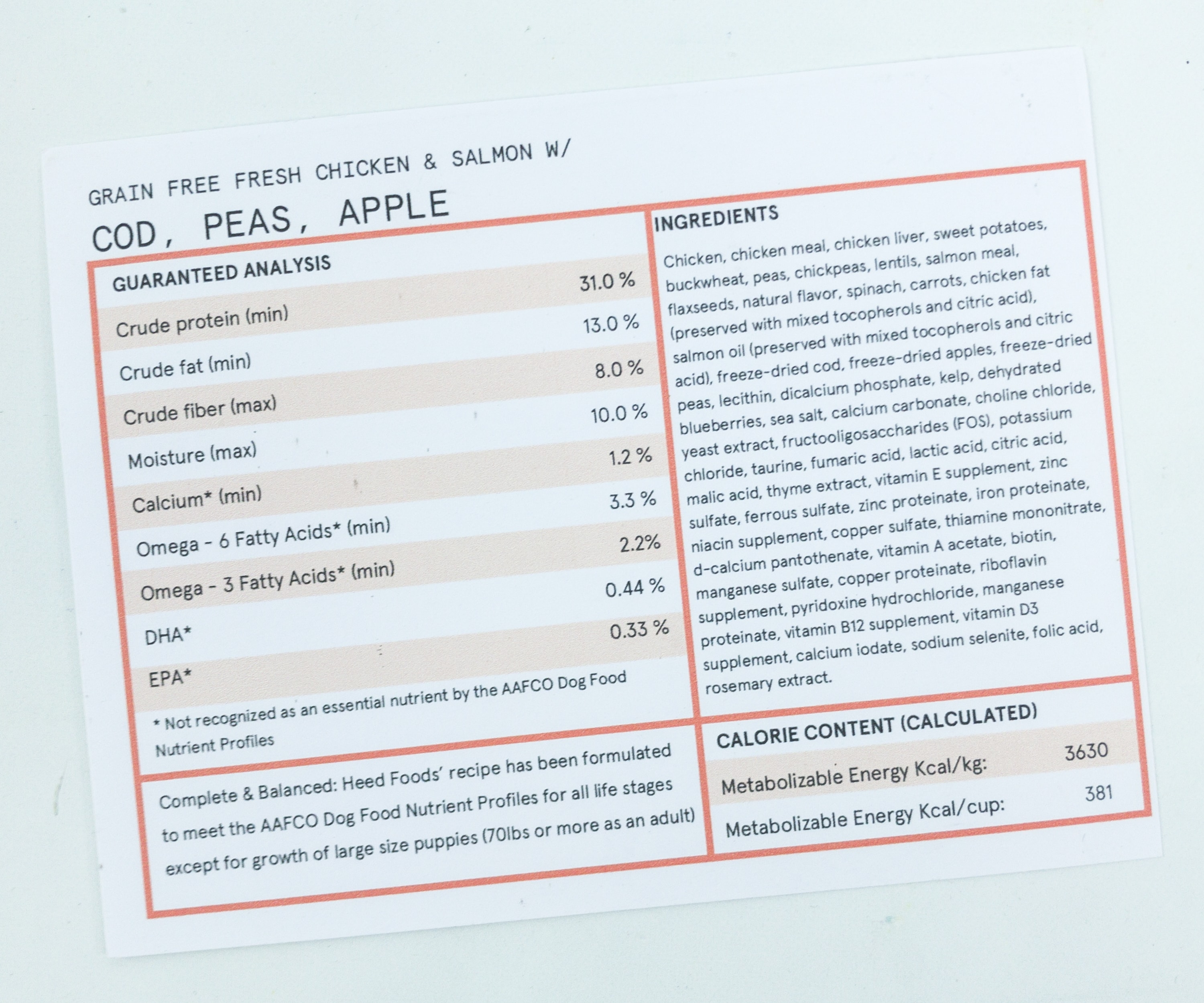 Aside from the booklet, the box also includes a customized card that features all the information you need to know about the treats including the ingredients, calorie content, and even nutrients analysis.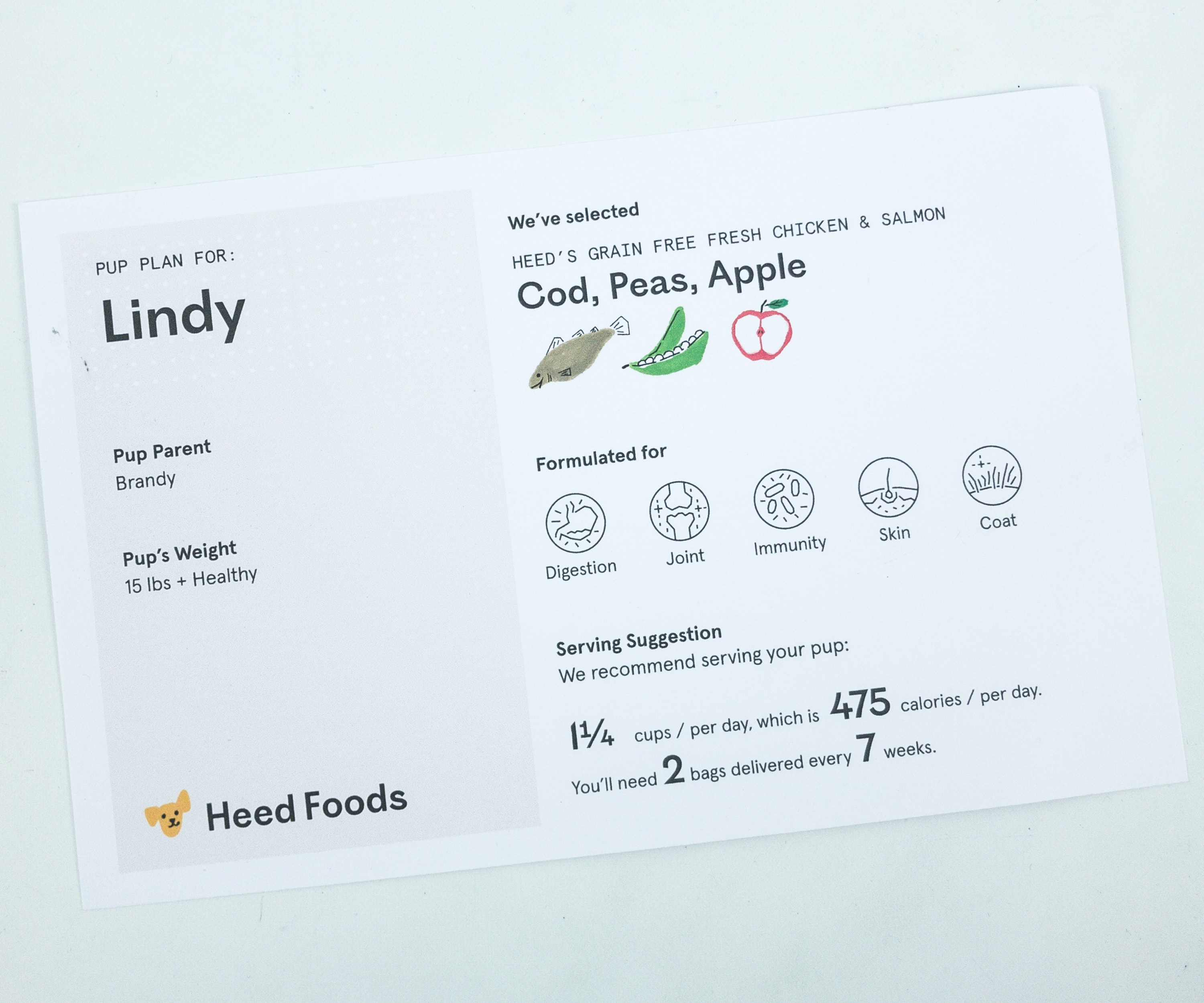 On the opposite side of the card is your pet's profile, as well as serving suggestions and the recipe's benefits. Our dog Lindy is older and needs extra support for joints and immunity.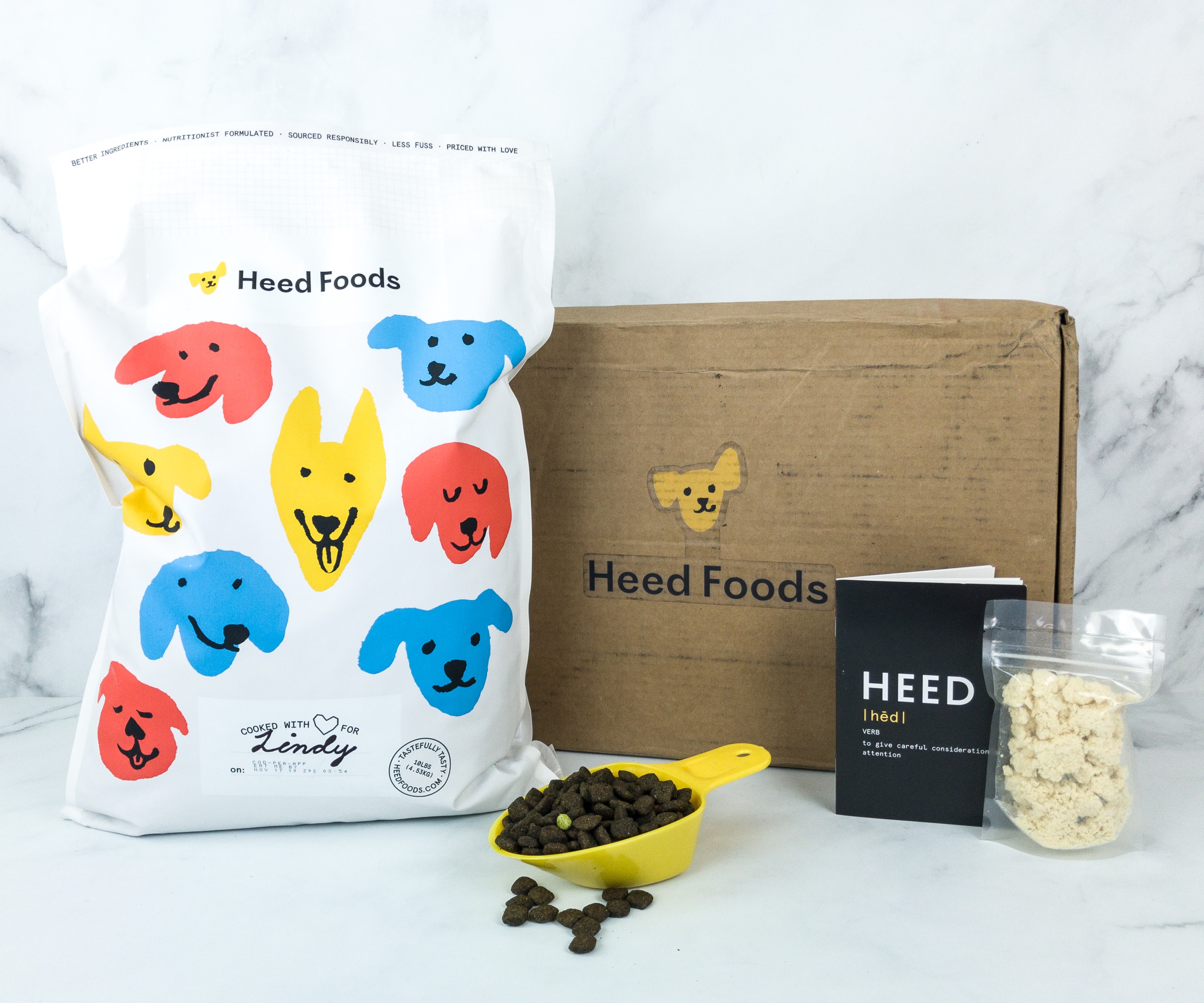 Everything in our box!
Scooper. Feeding the pups is much easier using this cute yellow scooper. It comes with a measuring guide that will help you give a more accurate measure for your dog's meal.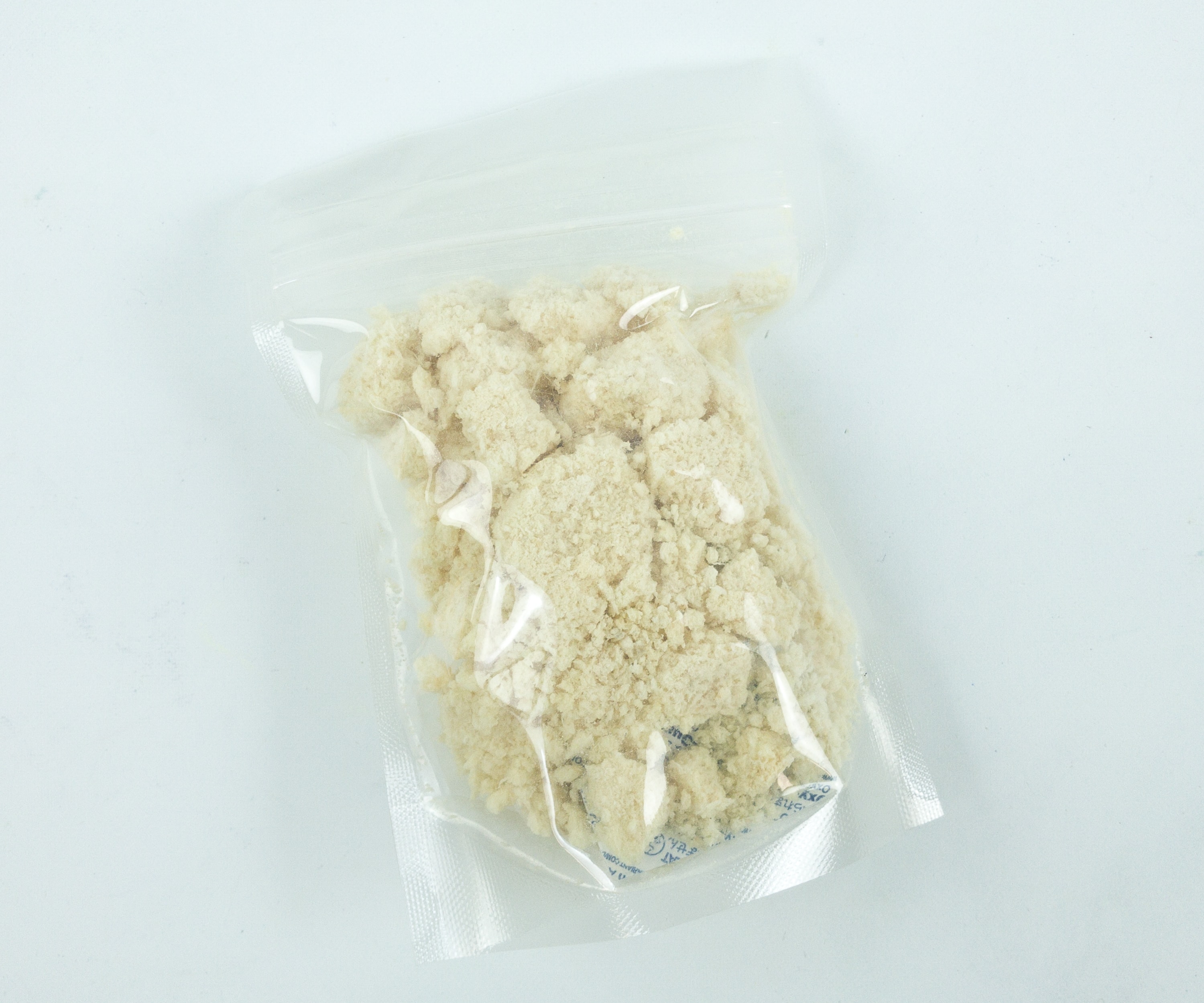 Toppers. To add crunchiness to the dog meal, they also sent some treat toppers. All you need to do is to put it on top of the meal and serve! This adds additional flavor, too, appetizing picky dogs' appetites!
Heeds Food. This bag of treats is exclusively for our Lindy. There's also a best by date, so you're sure that you're only feeding your pup the freshest food. [We received this food in July.]

It's a 10 lbs. of treats made from premium quality ingredients, including Heed's grain-free fresh chicken, salmon, cod, peas, and apple.

These treats are formulated to improve your dog's digestion, joints, skin, coat, and immune system.

According to the card, Lindy needs 1 1/4 cups of treats which contains a total of 475 calorie content per day.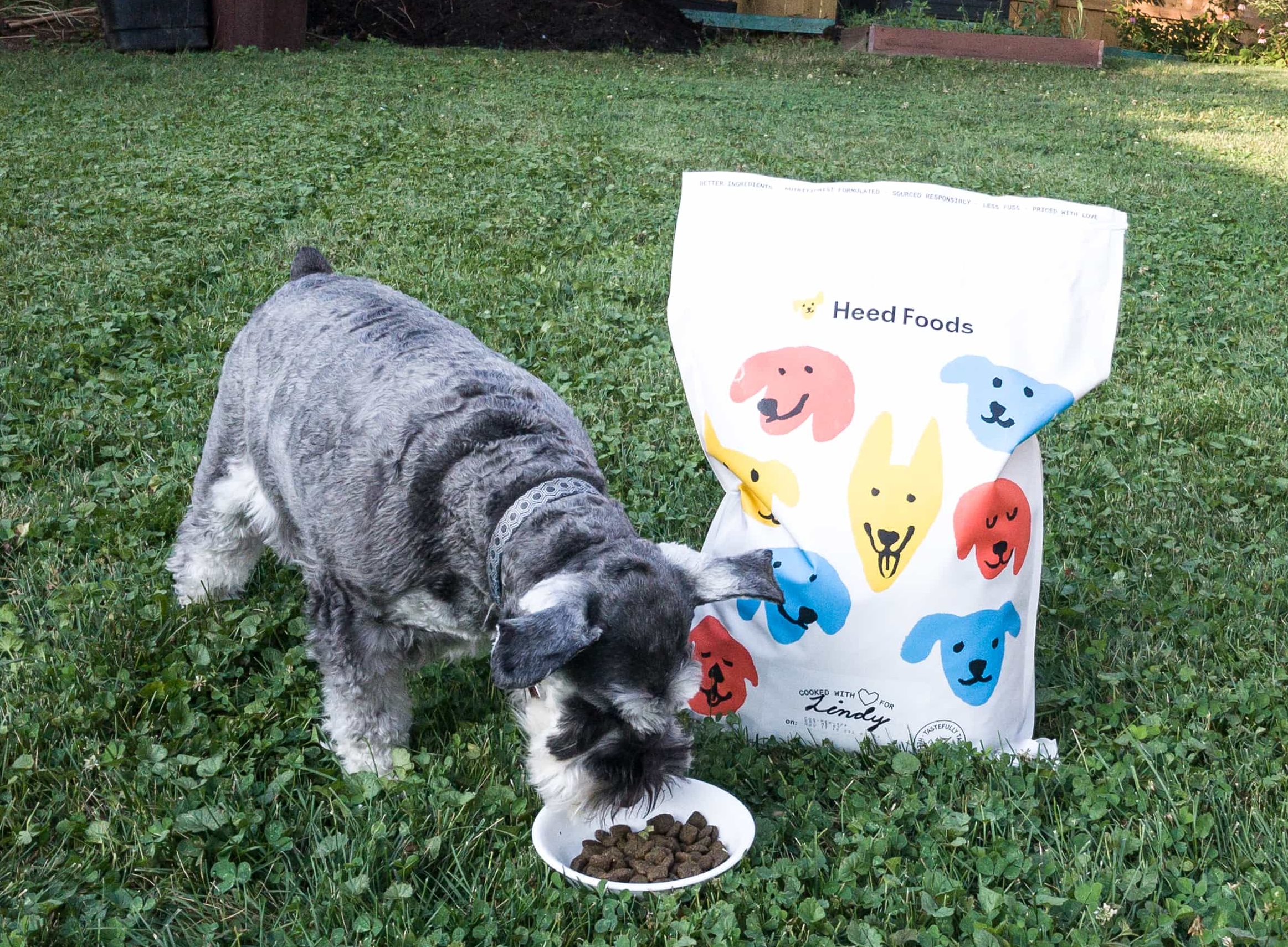 I served the treats while Dean was playing around in our backyard. When he noticed it, he immediately went and had a taste of it!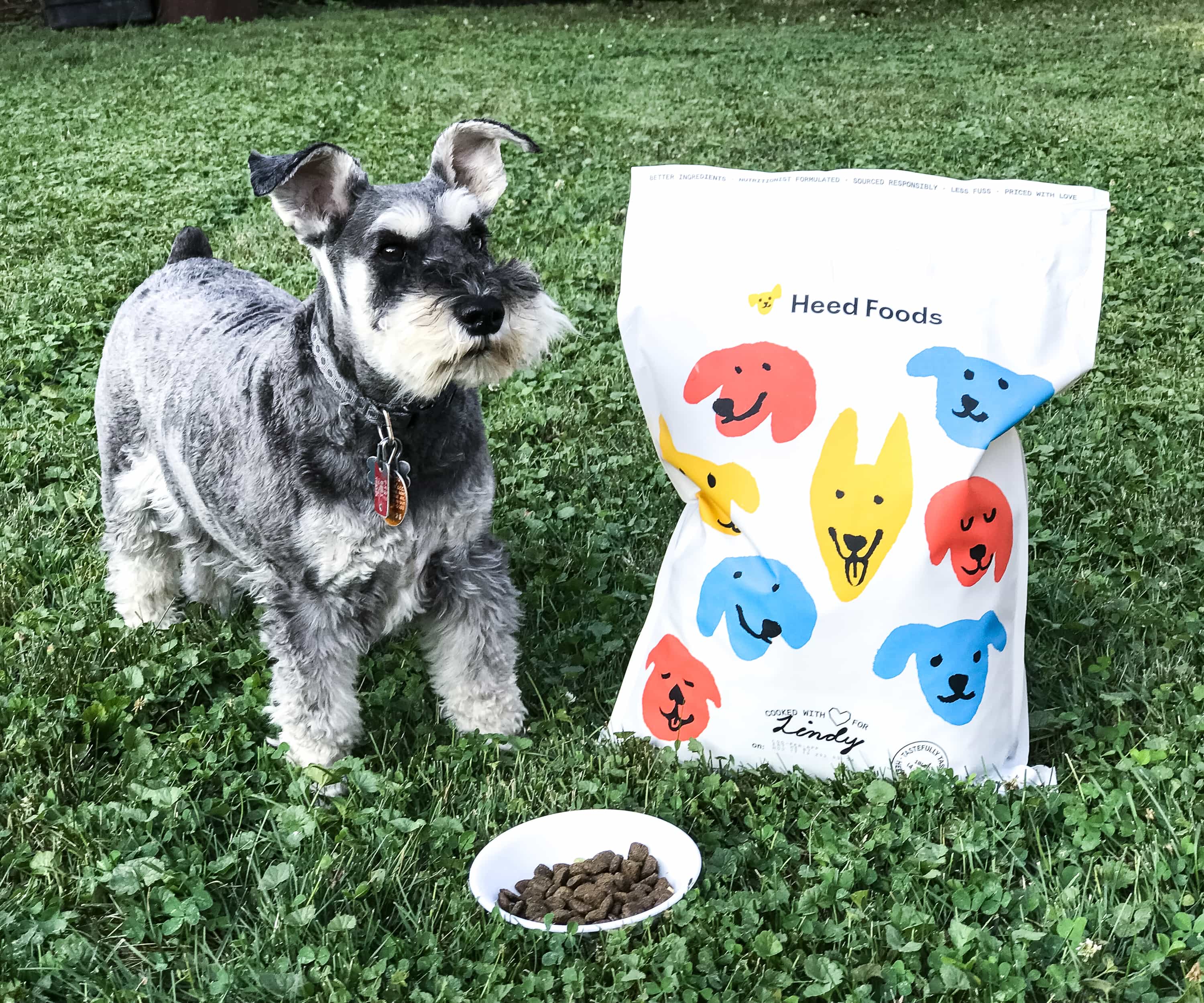 Dean loved it! He munched on the rest of the meal after this photo was taken, and I'm just glad we found a kind of dog food our pups love. It's also gentle on their tiny tummies! Heed add prebiotics, in addition to vitamins and minerals, to improve digestion! I love that I don't need to add an extra supplement to get my dogs healthy gut bacteria.
Heed Dog Food is the real deal! We only want the best for our beloved pups, and this dog food subscription has everything we're looking for. Their offerings are packed with delicious and healthy ingredients to help keep dogs in their tip-top shape. The bag is pretty huge, enough for a month of supply. I also appreciate the addition of the transition guide booklet, it makes everything easier to understand the do's and don'ts in feeding our pups.
What do you think of Heed Dog Food?