We have the October 2019 Enchantment Box full spoilers!
The theme this month is SALEM WOODS!
October Theme Drop?
It all began in 1692 when the Salem Witch trials resulted in the death of 20 innocent people. To this day Salem is a place for rich history of witchcraft, early American settlers, well known authors, Hocus Pocus and more. In this box we venture into the New England woods during Samhain and gain inspiration from nature with roots of witchcraft. Feel the cool breeze on the base of your neck, the dried leaves crunching beneath your feet on the forest floor, the smells of a bonfire, with a lingering sweetness of the Fall harvest of apples and pumpkins….Who knows what you will find once you go inside…Welcome to Salem Woods
Each box includes:
Silkii Skur Bath Bomb
Baking Time Club Salem Woods Sprinkles
Wytchwood Shop Enamel Pin
Not Your Average Babe X Wytchwood Air Freshener
Black Phillip Candles by Geeky Girl Scents
Earth Goddess Botanicals Witchy Woman Witch of the Wood spray?
Earth Goddess Botanicals Blessed Be Body Facial Tonic
Bat Vinyl Sticker? from Darkling Woods
Salem Greeting Card/Art Print? by Olivia Faust
Lady Moon Co "1692" Necklace
Ghost Cookie?
Witch Broomsticks
Earlier spoilers:
"There must be quite a few things that a hot bath won't cure, but I don't know many of them."-Sylvia Plath ??? Who is excited to get your magical cauldron bath bomb in your October box from @silkiiskur ?
PLUS: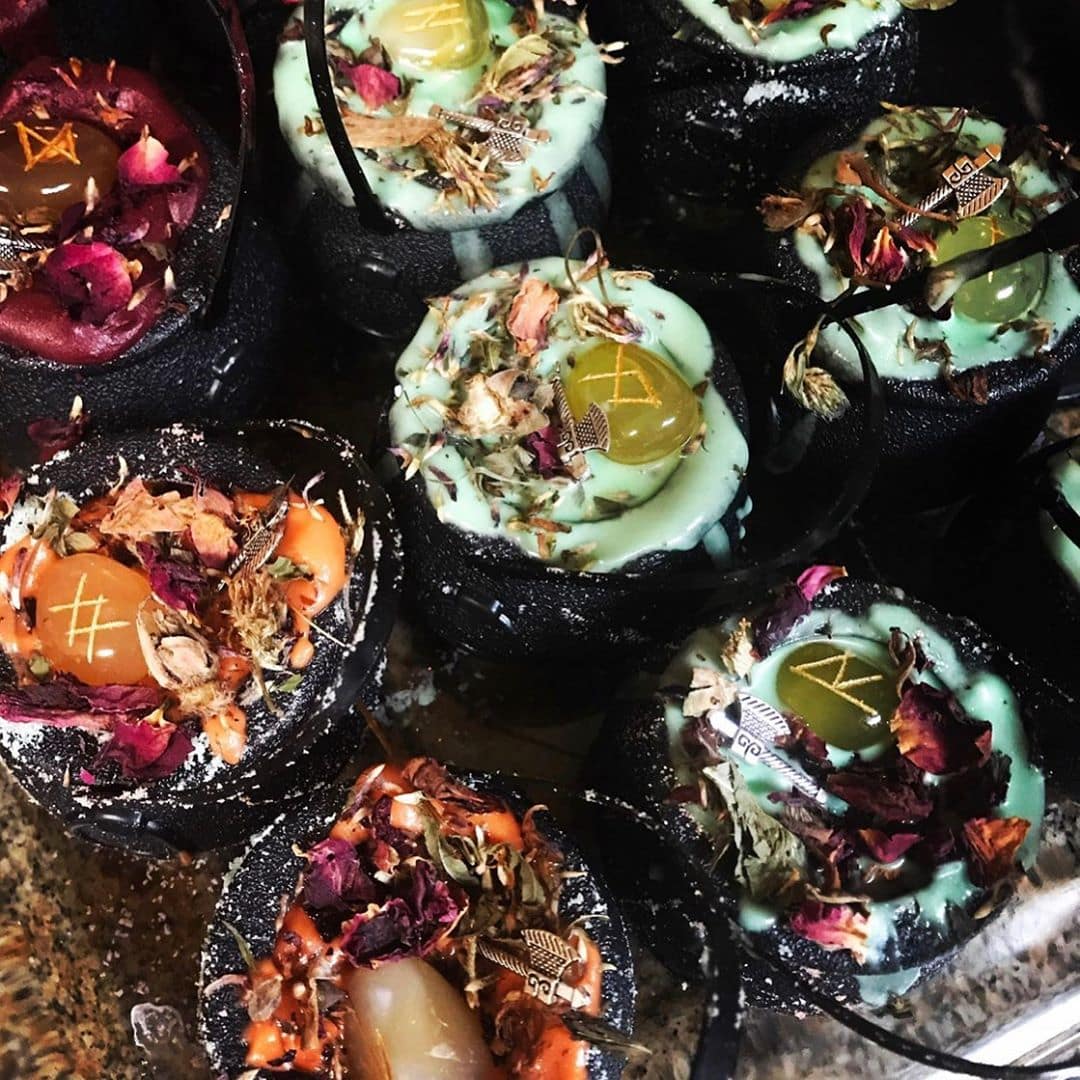 Our second reveal for our October: Salem Woods Box comes from @silkiiskur and everyone that purchased the luxe and regular will get this! Okay…. can we stop to appreciate how beautiful this is? This Alfablot ( Norse Halloween) cauldron bath bomb is scented in Pumpkin Spice, Pumpkin and brown sugar, cinnamon sticks and witching hour. Topped with a cocoa butter drizzle, botanicals, rune stone & charm.
We are so excited to be working with @bakingtimeclub for our October box! They are creating this magical sprinkle blend to add some enchantment to your Halloween baking! It features witchy hats and ? apples with black and purple accents with a blend that is gluten-free, vegan and naturally colored! This special blend comes from a magical cauldron across the pond in England ? What will you create? ?‍♀️