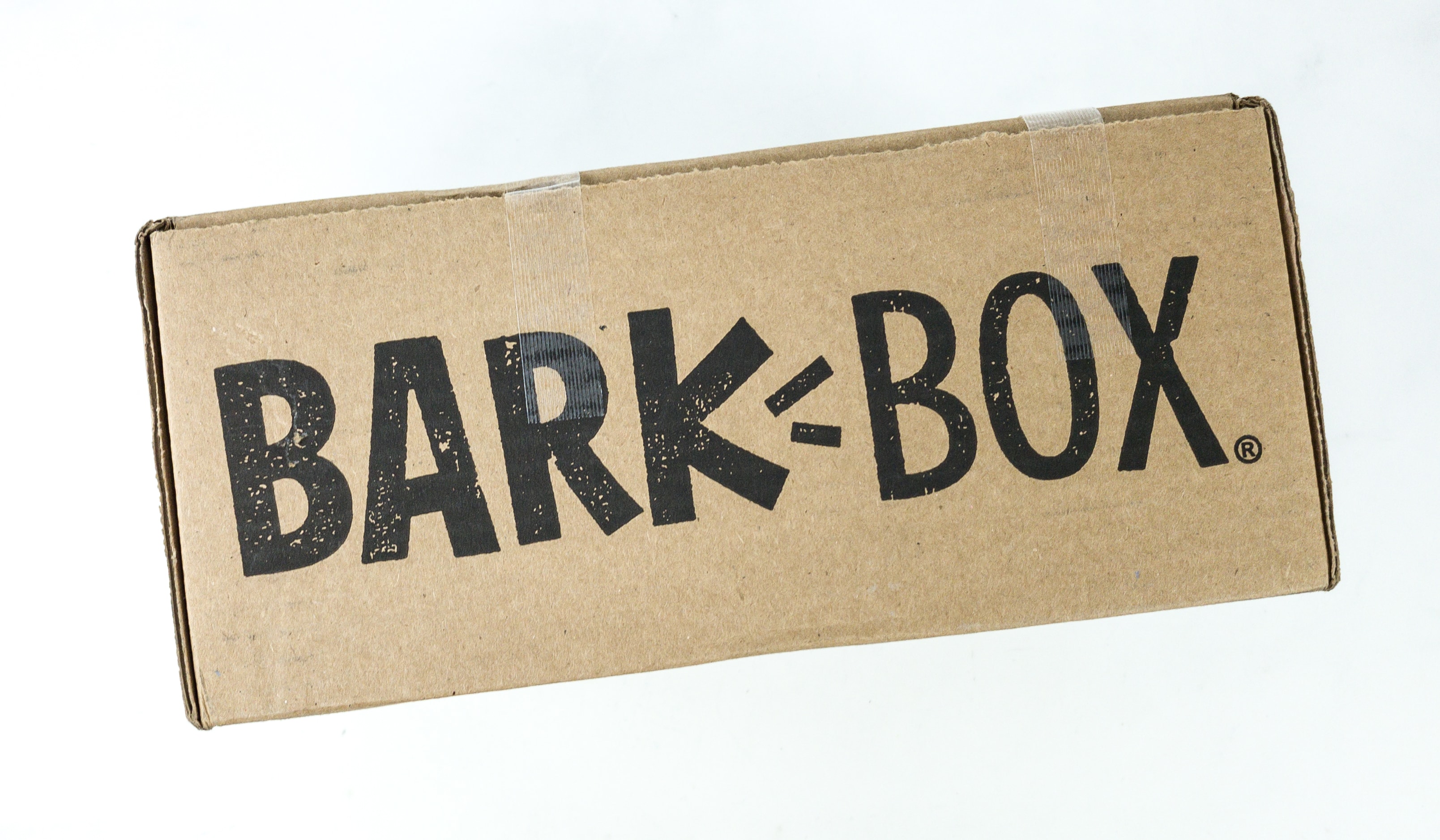 Barkbox is a monthly subscription box just for dogs. Each box has 4-6 dog products and is customized to the size of your pup, plus it has a cute theme that you and your dog will get a kick out of.
DEAL: You can get a $10 credit to the Barkshop with your Barkbox subscription with promo code MS10X1213. OR, get a FREE month on a 6 or 12-month subscription when you sign up for BarkBox with this link!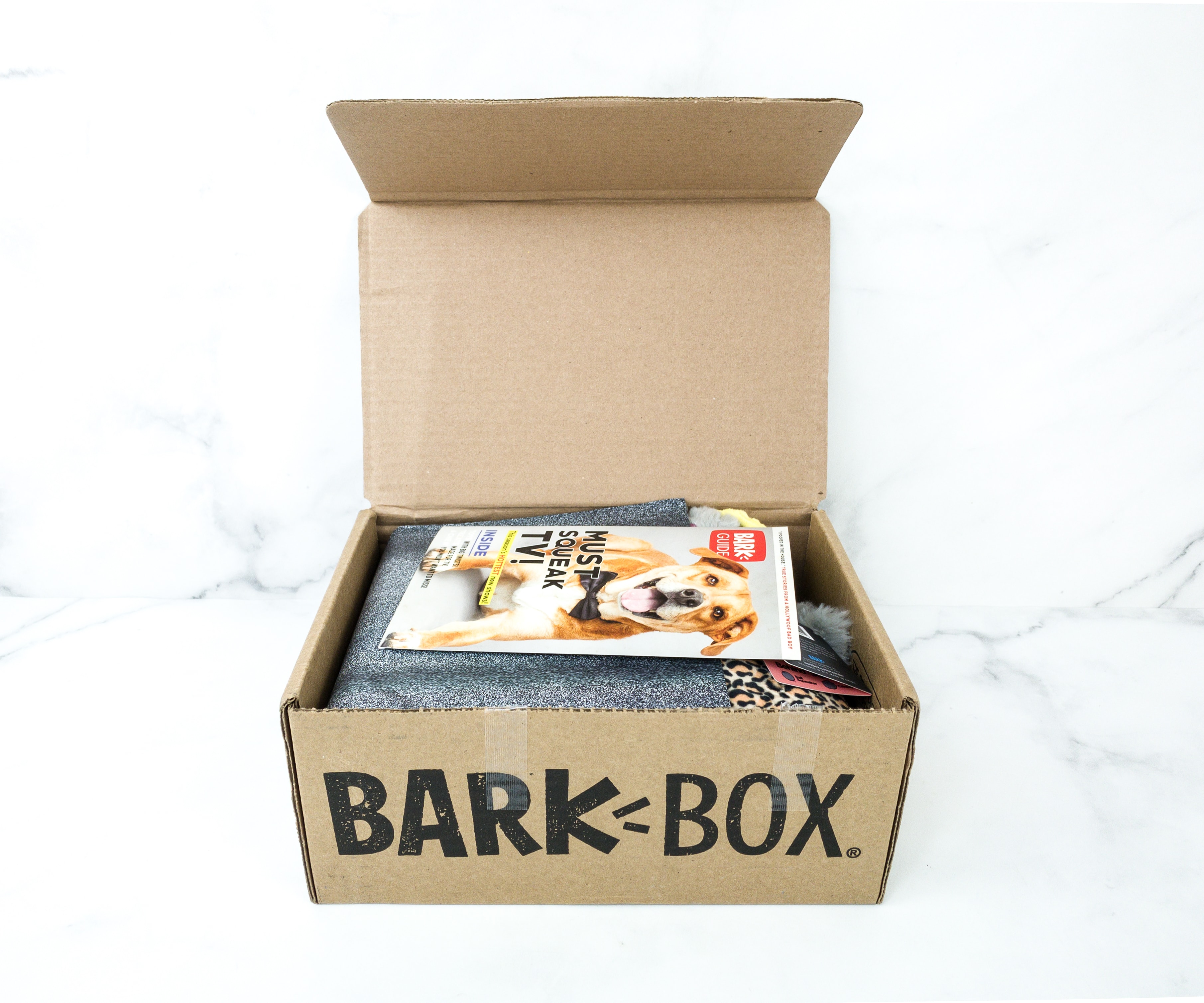 This Barkbox is for large dogs, but you can get them for small and medium dogs too. Check out our Barkbox reviews for a peek at the other dog boxes! Plus, they now offer Barkbox SUPER CHEWER – the heavy chewer box!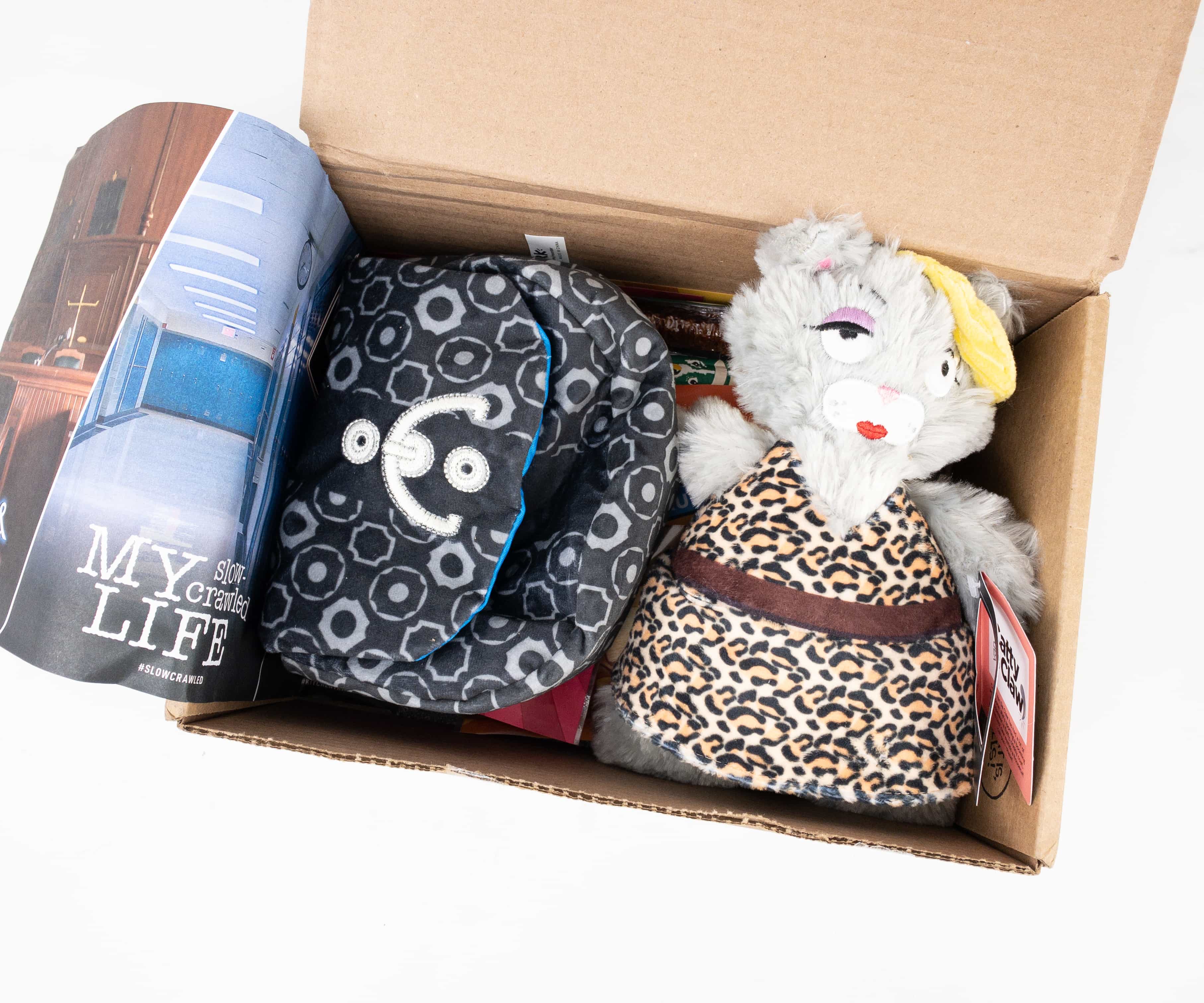 A cute packaging welcomed us upon opening the box. Aside from the wrapping paper, there are no other packaging material or fillers.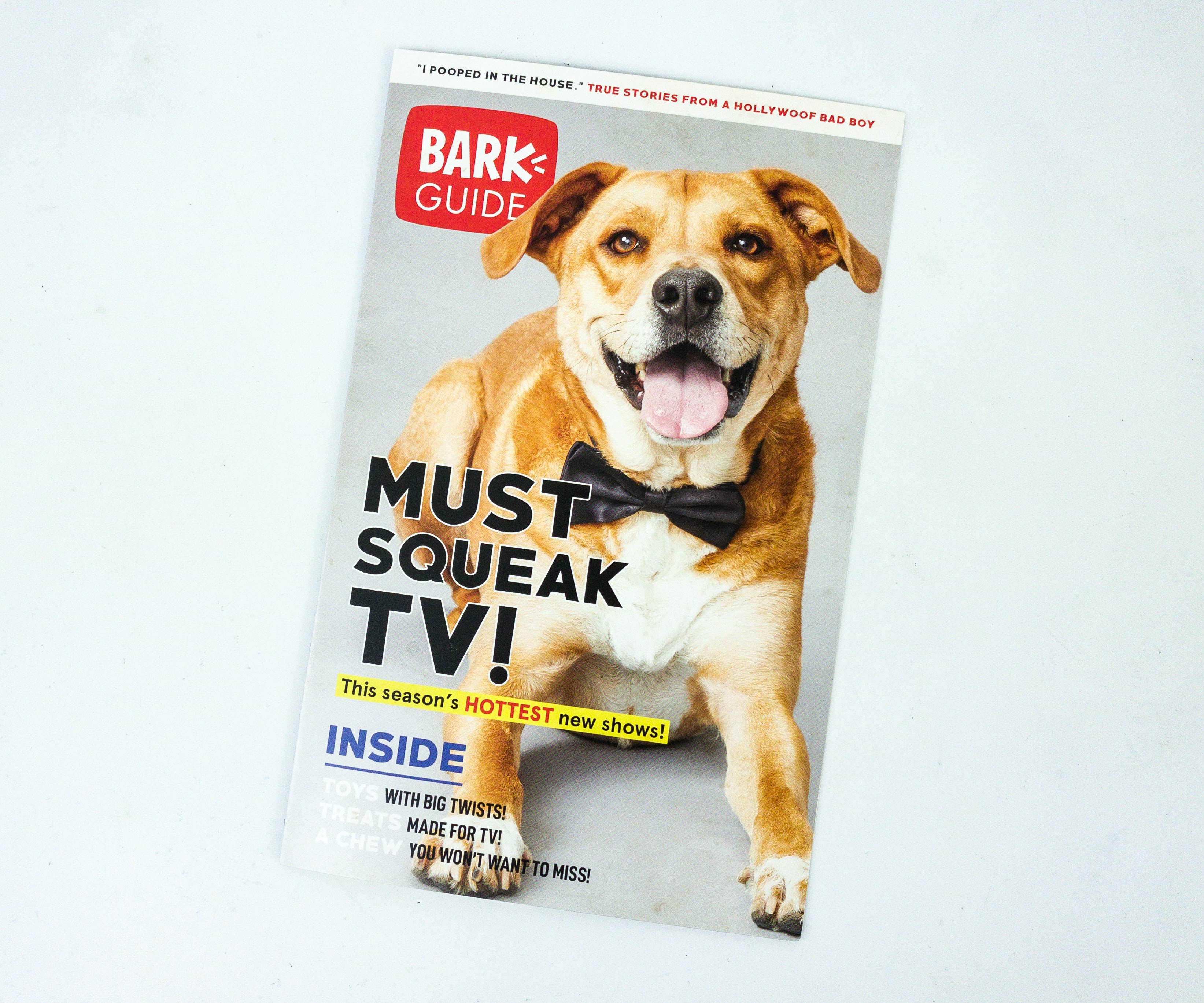 The theme of this month's box is MUST SQUEAK TV!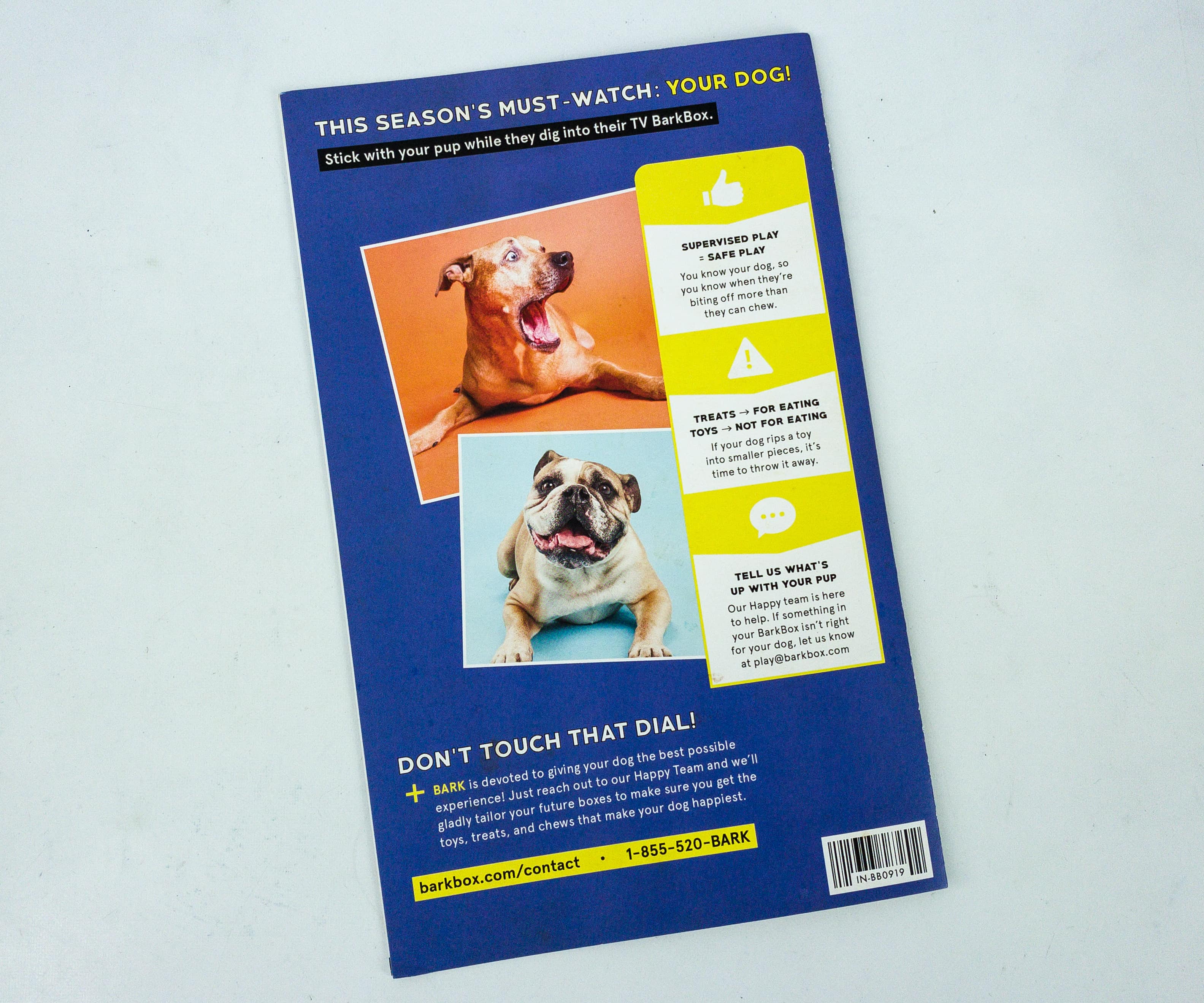 At the back, there are guidelines about the items in the box.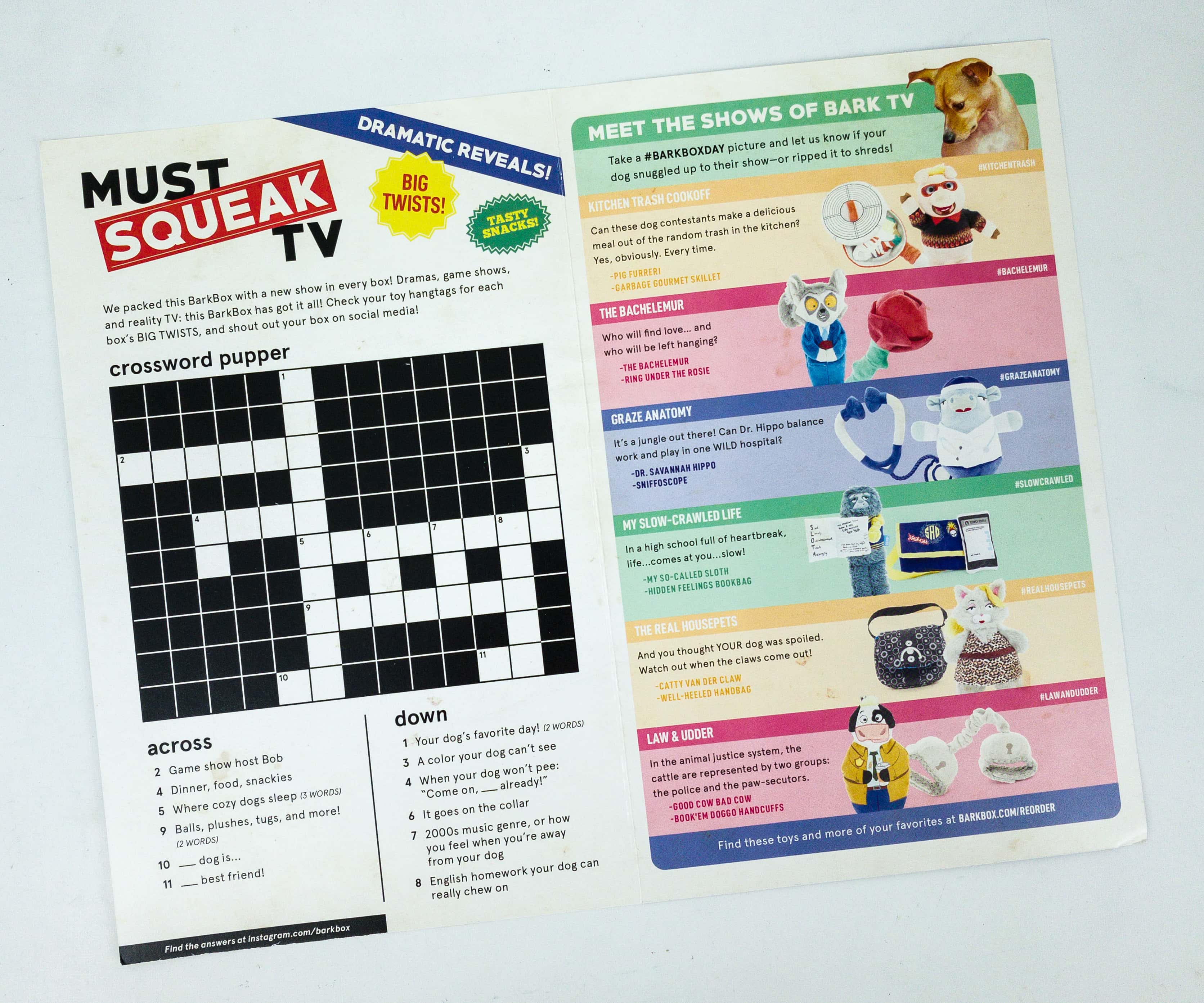 Featured inside the booklet are some of the toys and items that might be included inside the box, as well as a crossword puzzle.

This month's wrapping paper looks awesome. It features spin-offs of several well-known TV series!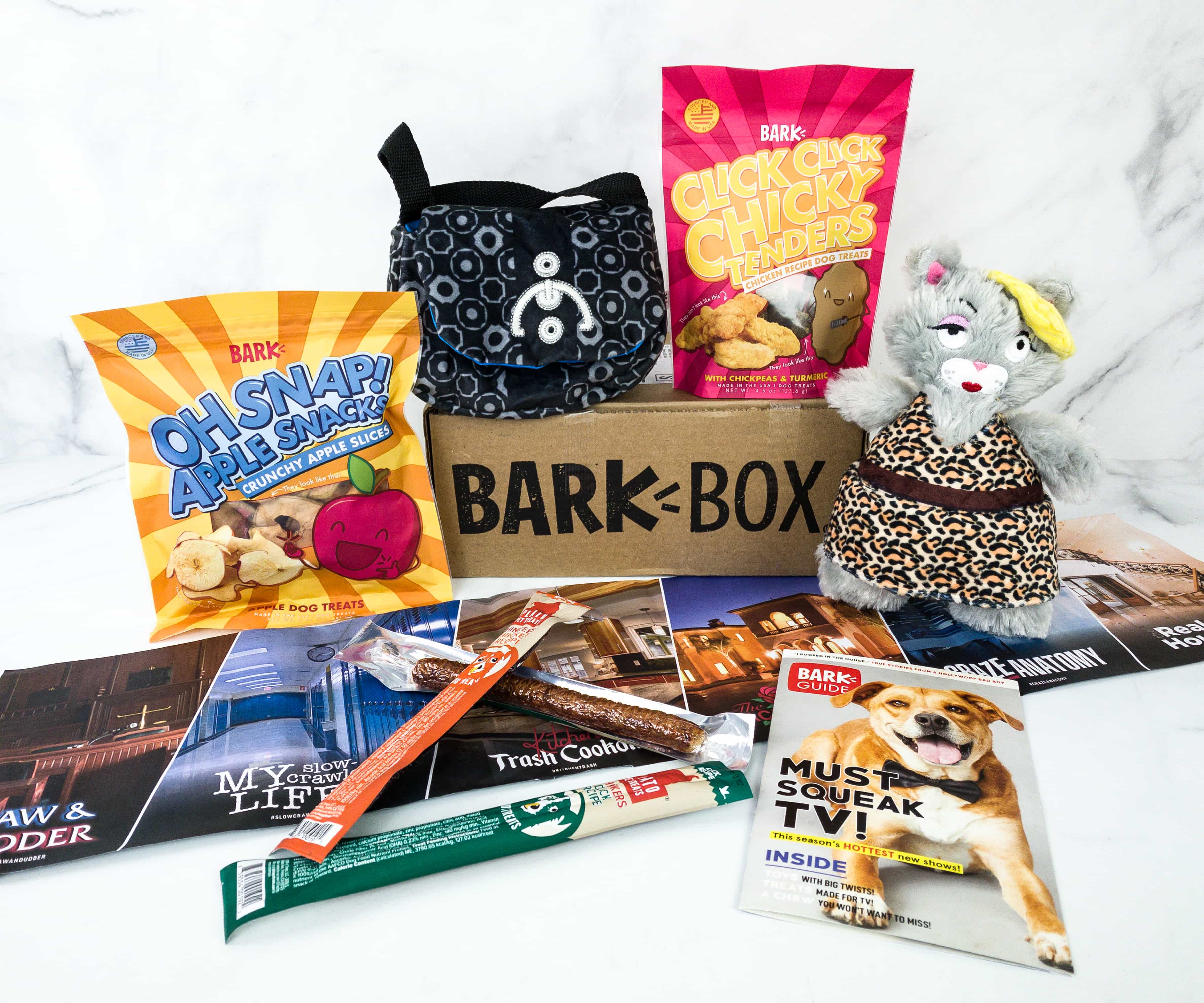 Everything in this month's box!
Plato Pet Treats Thinkers Dog Treats. We got three chewy snack sticks! Two are made with duck and one is made with chicken.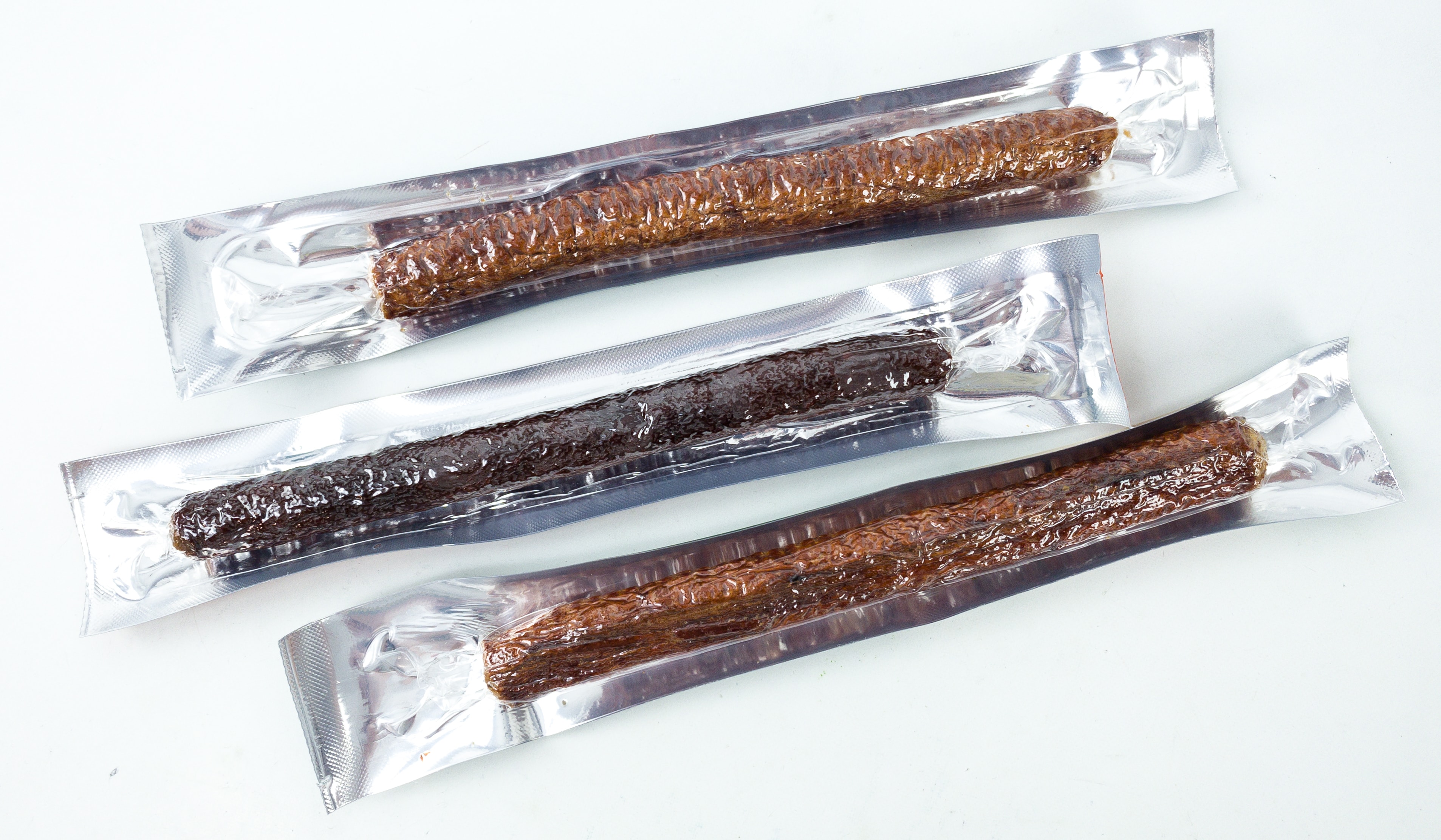 These snack sticks are fortified with DHA and other essential nutrients that are beneficial for your dog's brain function, immune system, and body structure.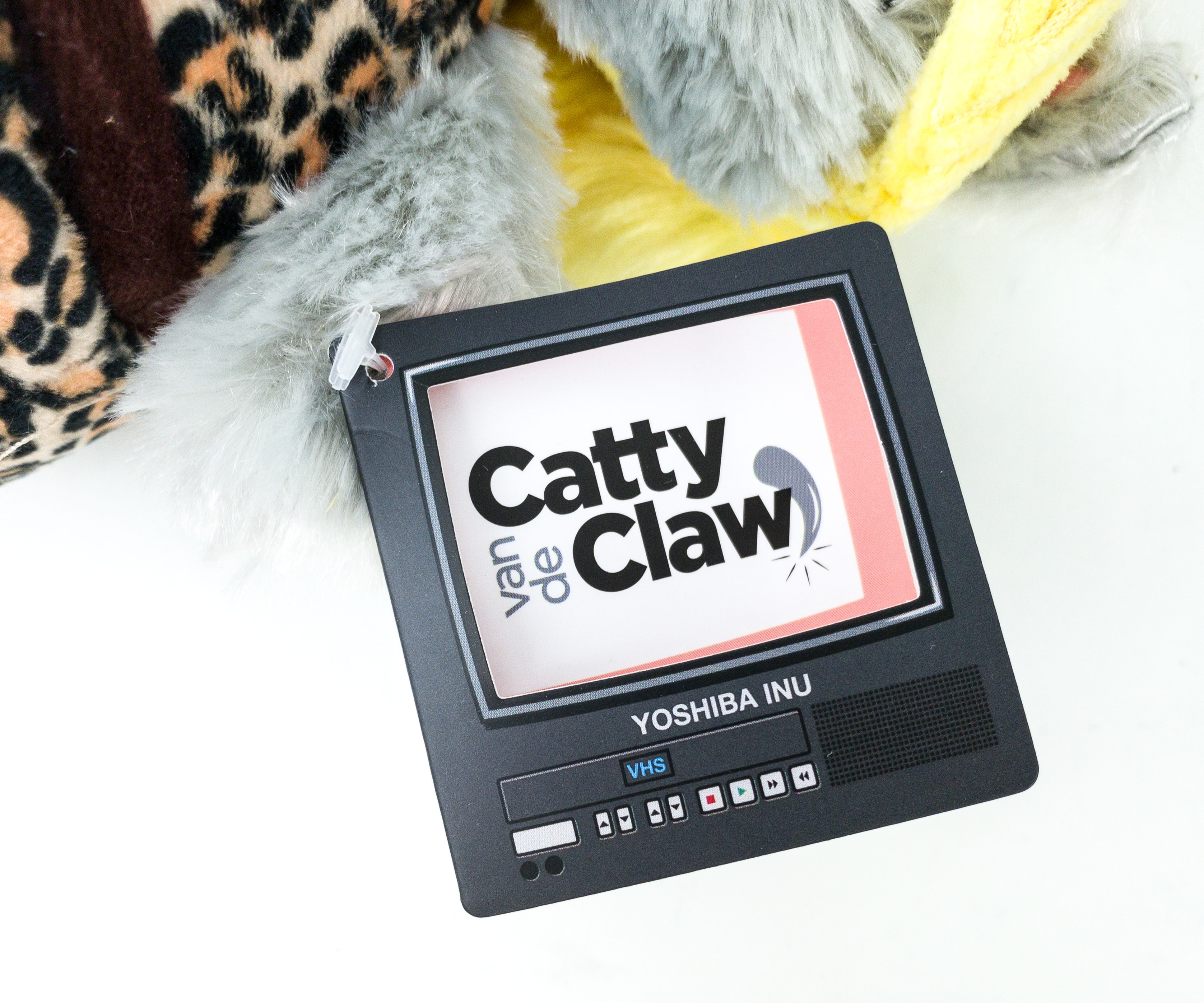 Barkbox Catty Van De Claw Plush. It's a cat-inspired plush toy made with polyester fabric and stuffed with crinkle and squeakers for a whole lot of fun!
Catty Van De Claw is a sophisticated plush toy that wears only the most stylish and fashionable items.
She comes with flashy eye-lids, bright-colored highlights, and squeaky body!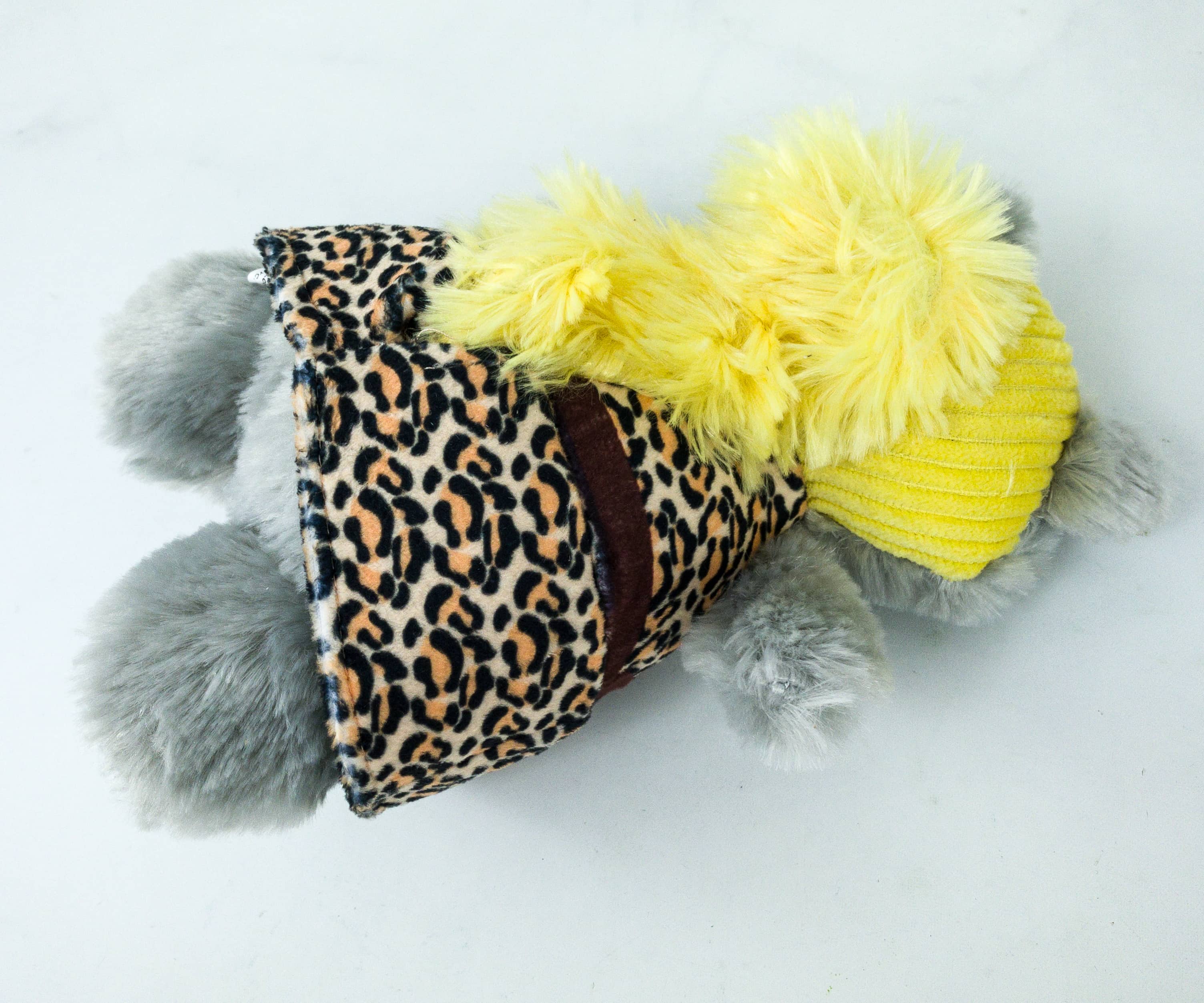 Featured at the back of the plush toy is her bright yellow highlighted furry long hair. She's also wearing a leopard-print dress.
Barkbox Well-Heeled Handbag. The next plush toy we got is a trendy handbag-shaped toy made with crinkle and disc squeakers.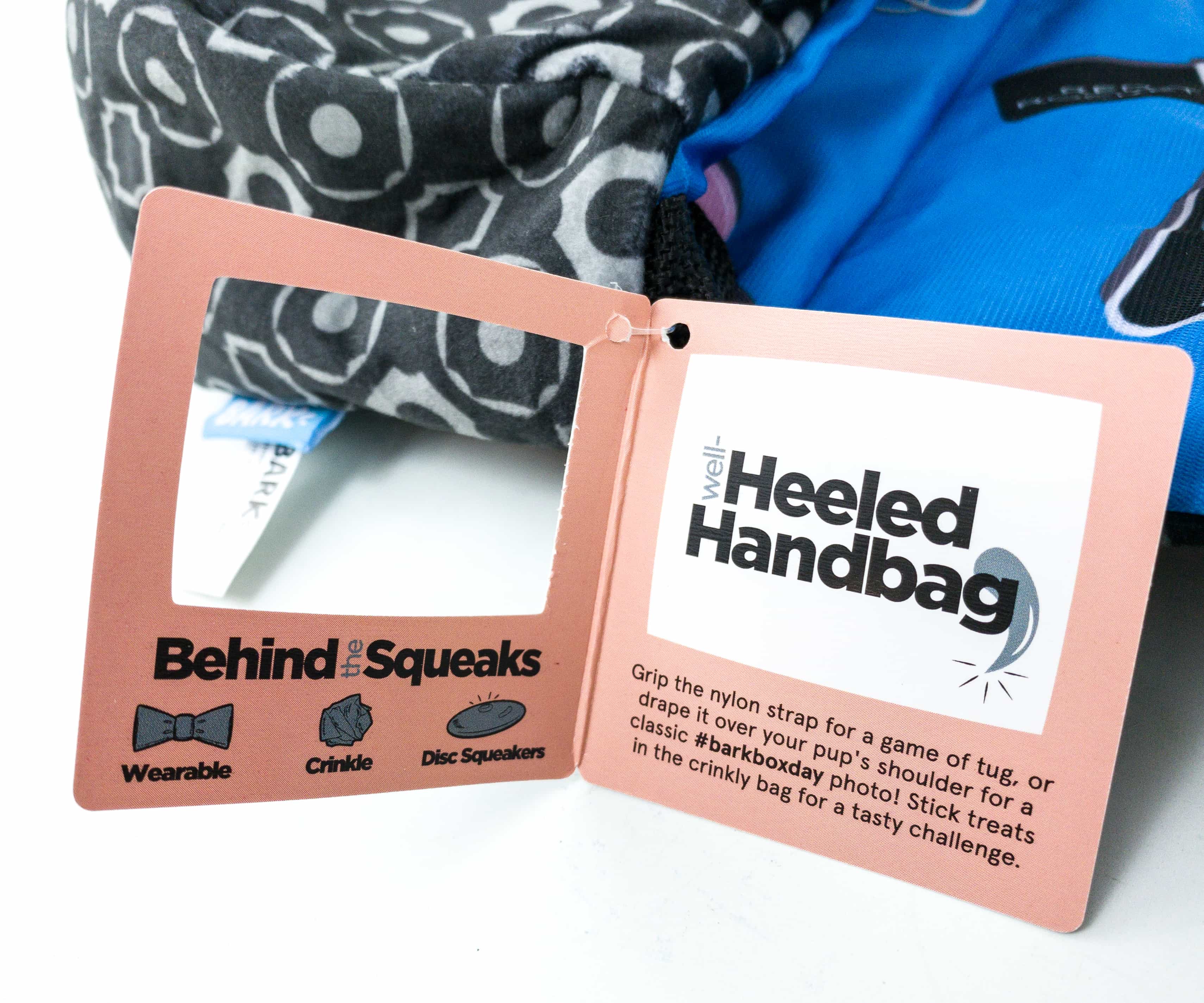 The handbag toy can also be used as a prop for photo ops!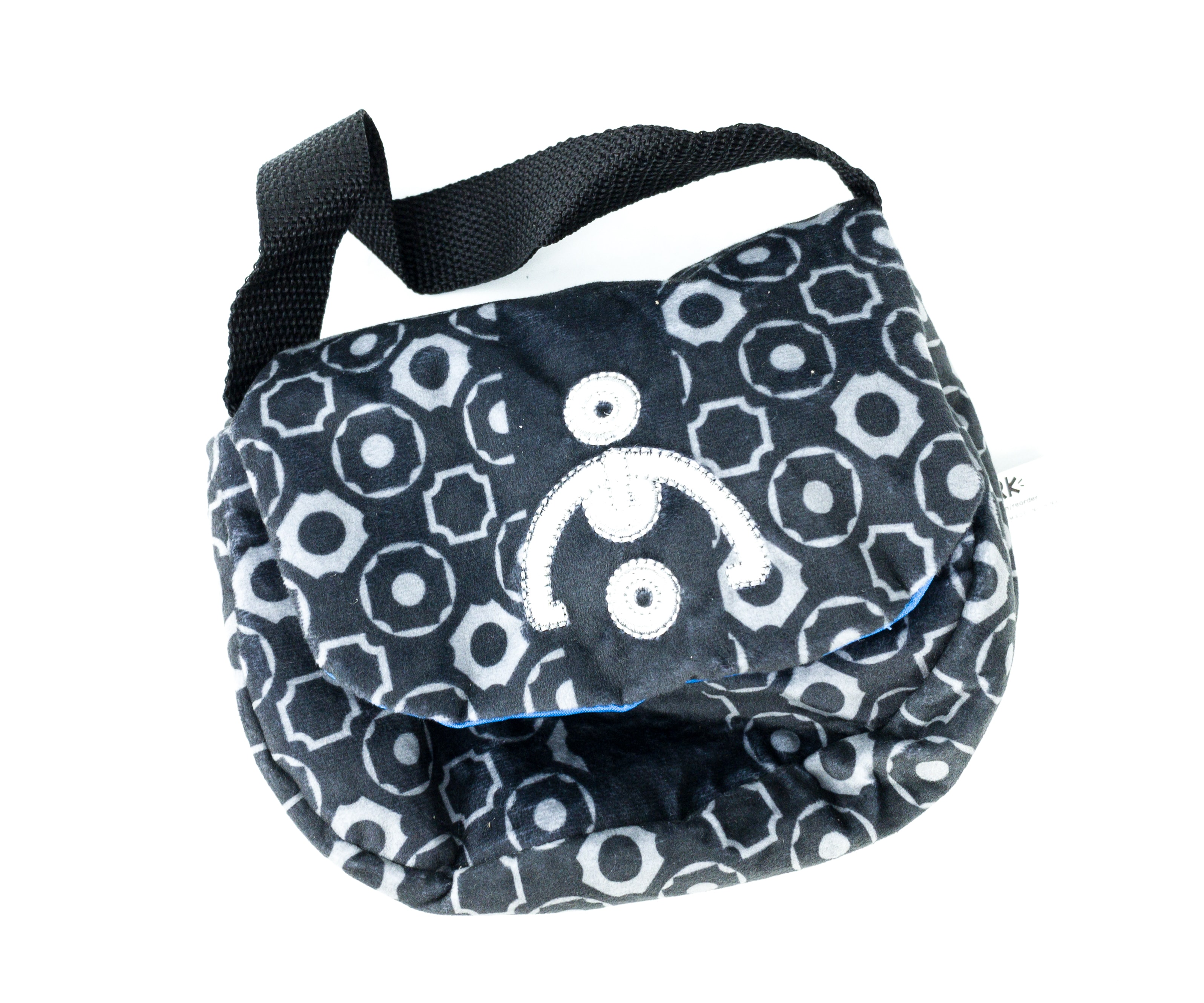 The handbag's nylon strap is ideal for a tug of war game.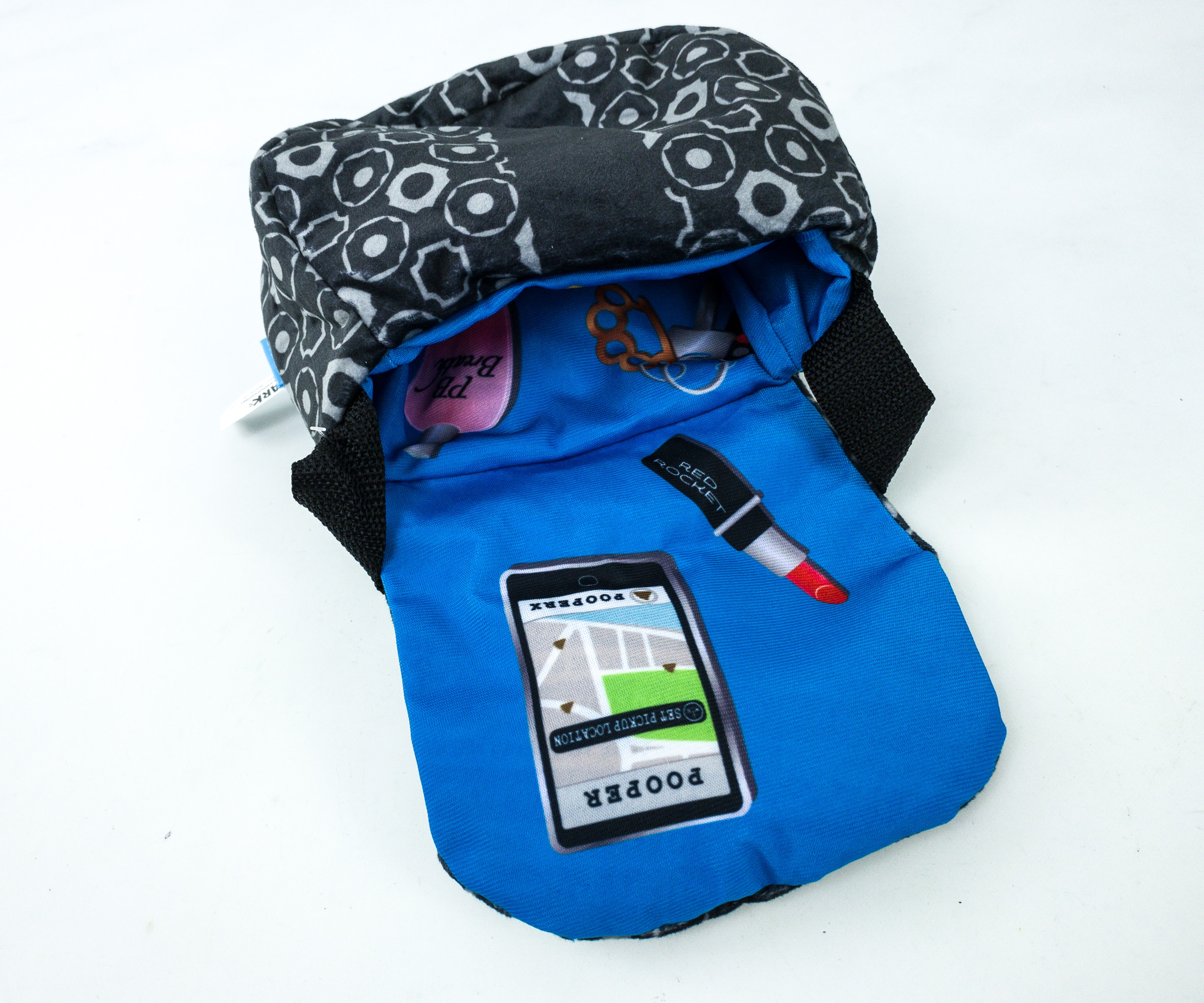 When you open the bag, you'll see a few things printed on the interiors like a phone, a lipstick, and a perfume. Cute!
Barkbox Oh Snap! Apple Snacks. It's a scrumptious dog treat made from 100% grain-free, real apple fruits!
According to the packaging, this fruit doesn't contain wheat, soy, or even corn.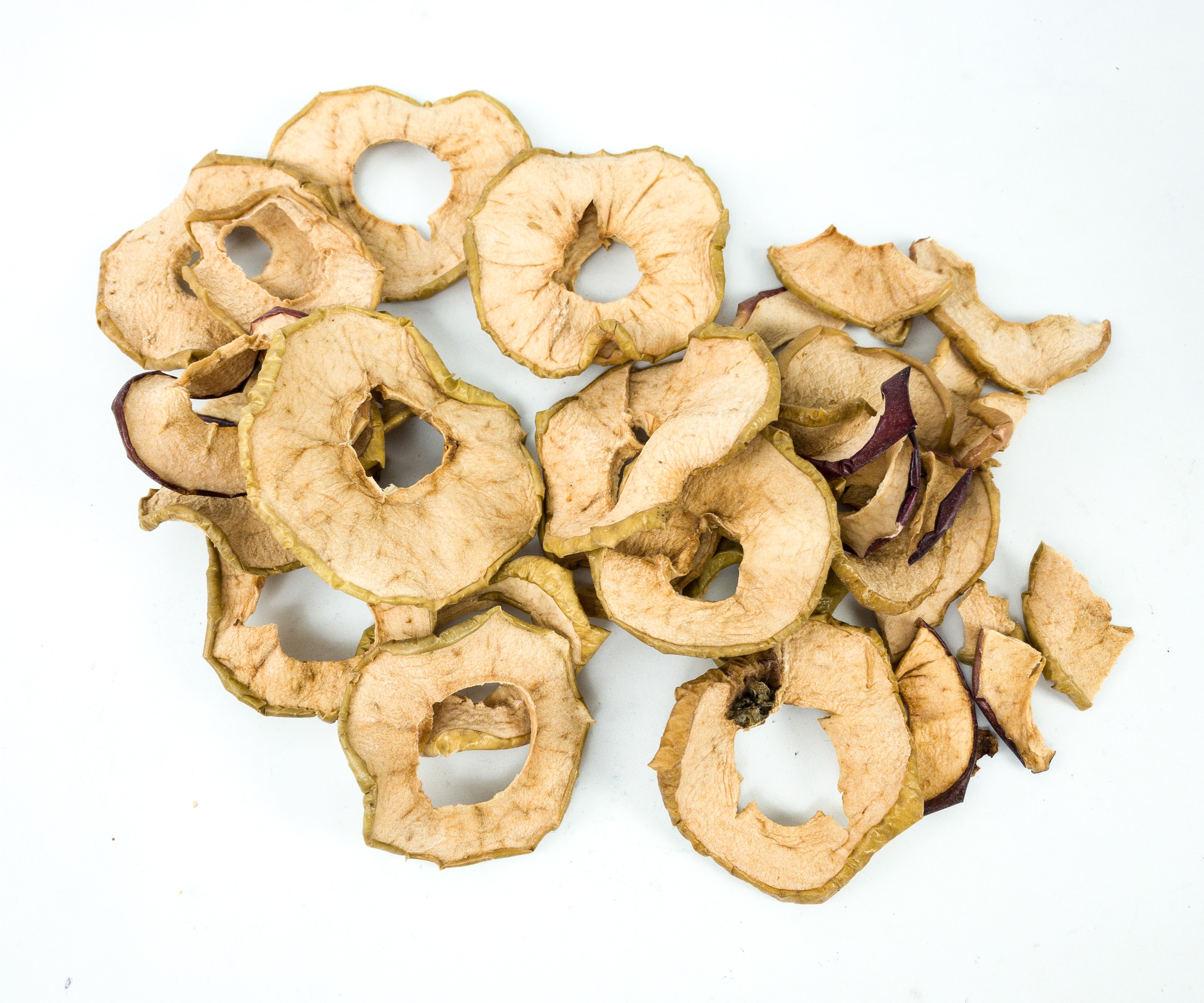 These bite-sized dried apple slices are packed with antioxidants and dietary fiber, making it the perfect healthy, tasty, snack to reward your sweet pups!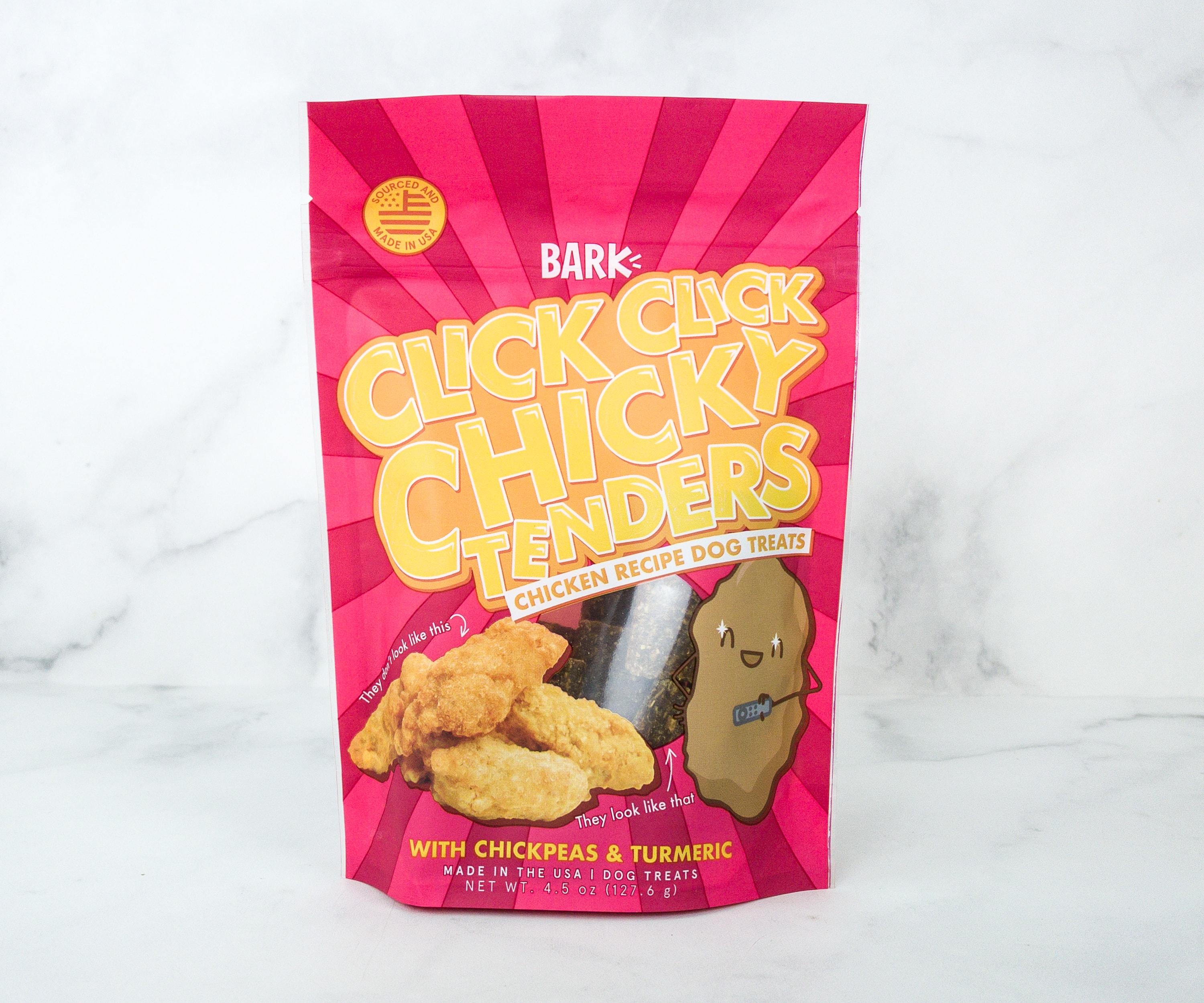 Barkbox Click Click Chicky Tenders Dog Treats. The next bag of treats is made with real chicken, chickpeas, and turmeric. It's another healthy dog snack made to keep your dogs strong, healthy and energized all day long.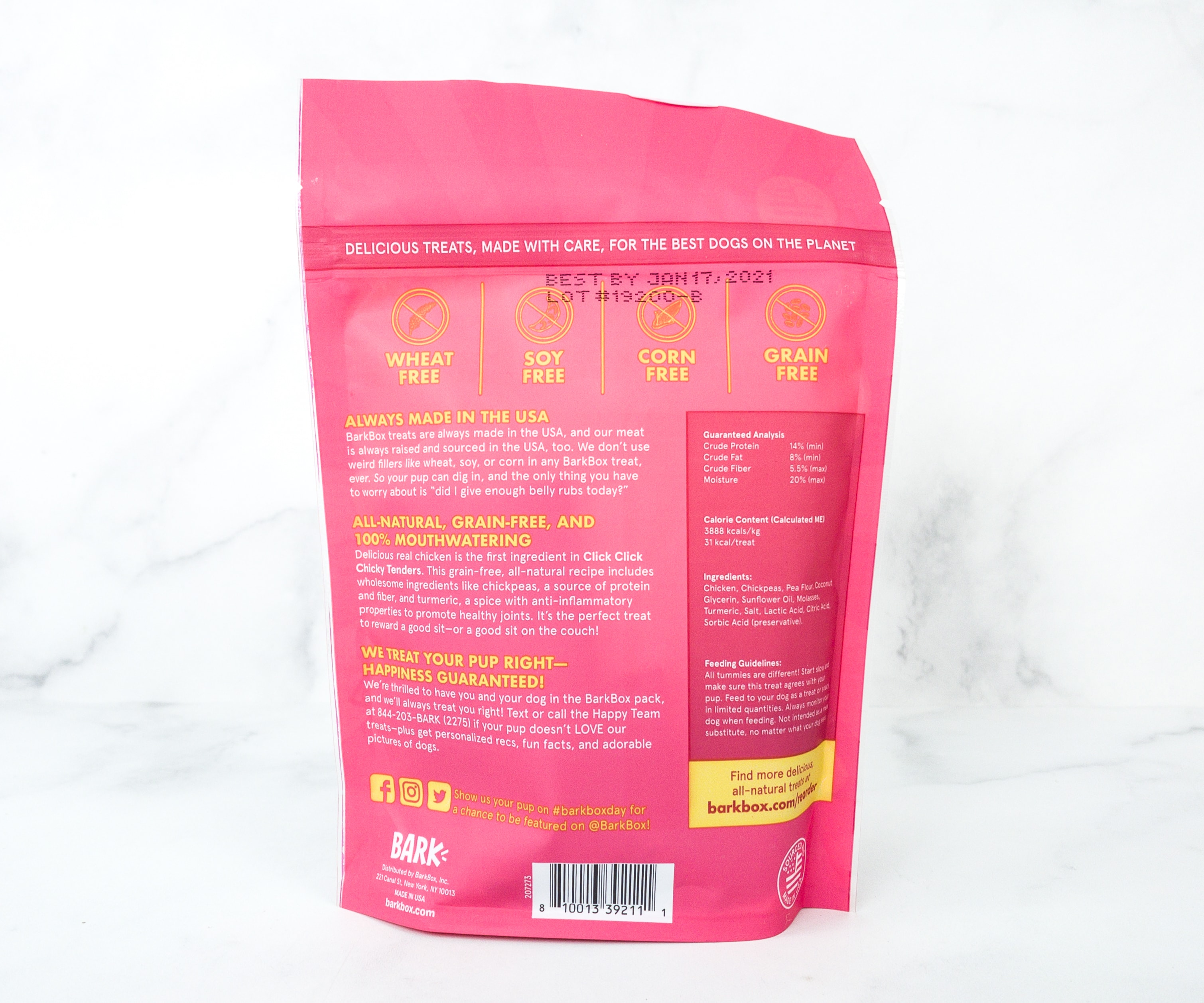 Chickpeas are known to have a high protein and fiber content, while the turmeric is a spice with anti-inflammatory properties that promotes healthy joints.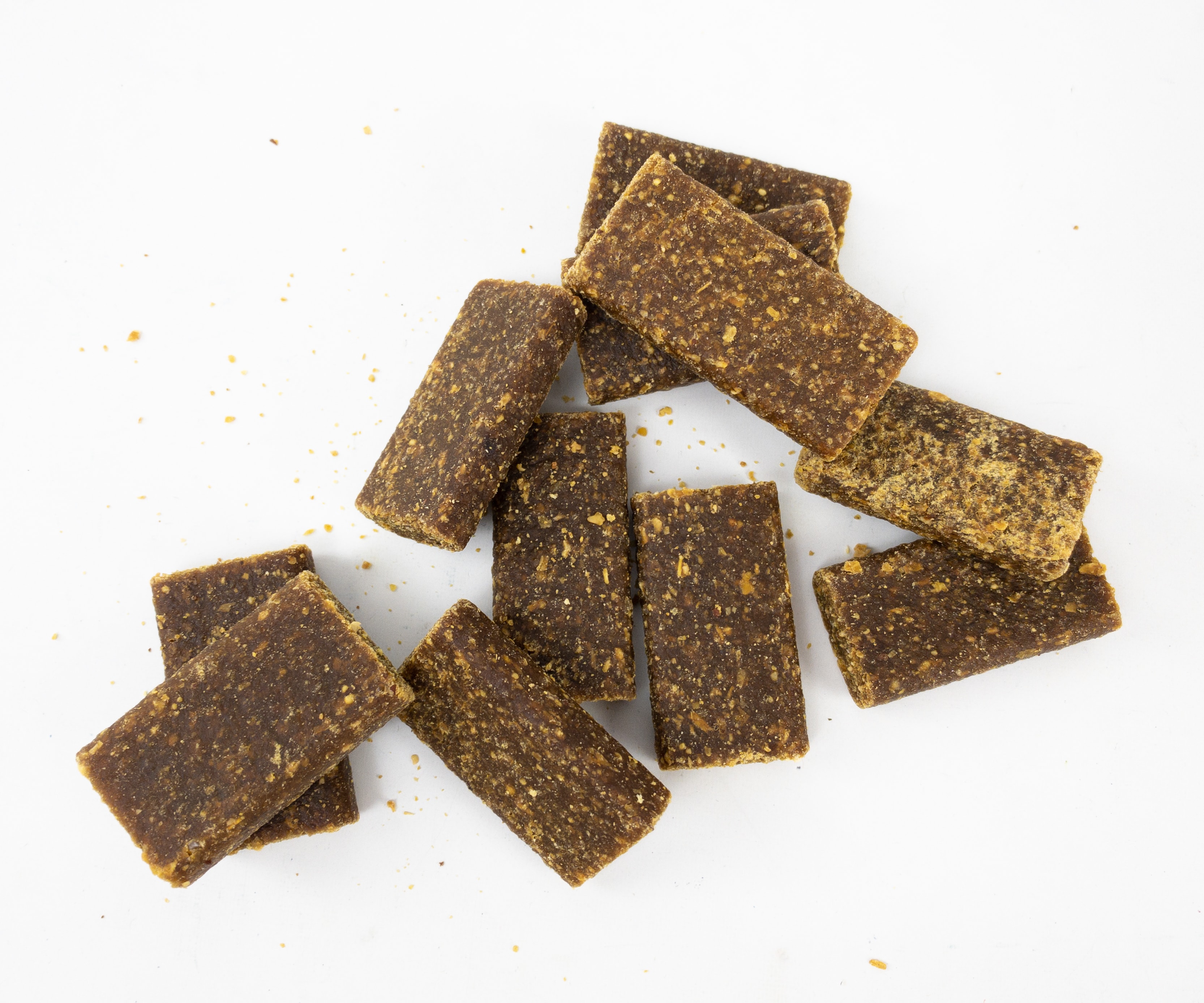 Each piece is rectangular-shaped. It's soft and chewy, perfect whether as a snack or as a training reward.
It's another fantastic curation from BarkBox! This month's box is once again filled with amazing toys and treats that for the enjoyment of our dogs. As always, the treats are all made with healthy ingredients, while the toys are all fun and innovative. Our pups enjoyed the treats so much that they can't help but to drool over them. If you love seeing your pups happy and healthy all the time, this is the kind of subscription you must try!
What did you think of Barkbox this month?