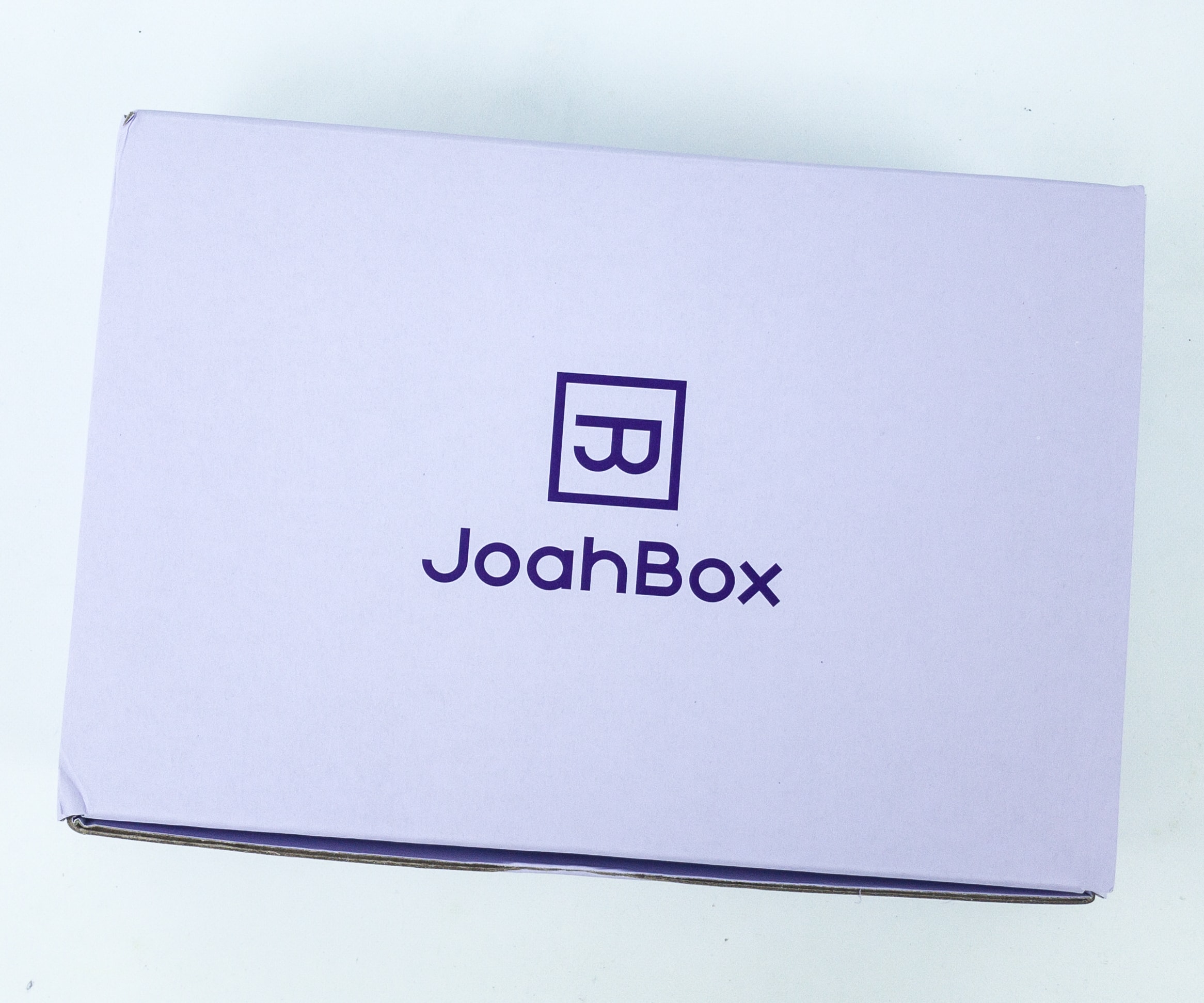 JoahBox is a monthly K-beauty subscription box that sends handpicked Korean beauty products. Each box contains 4 to 5 authentic beauty products that might include makeup, skincare, nail care, and beauty tools, with occasional bonuses. Shipping is free WORLDWIDE. Subscriptions start at $33 per month. If you want a one-time box, they also offer it for $35.95.
The items you'll find in JoahBox are "real size" – no dinky samples!
DEAL: Get 10% off your first box. Use coupon code HELLOJOAHBOX.
The box design leveled up! It's now in lilac, with JoahBox branding on the exterior and cute prints on the interior.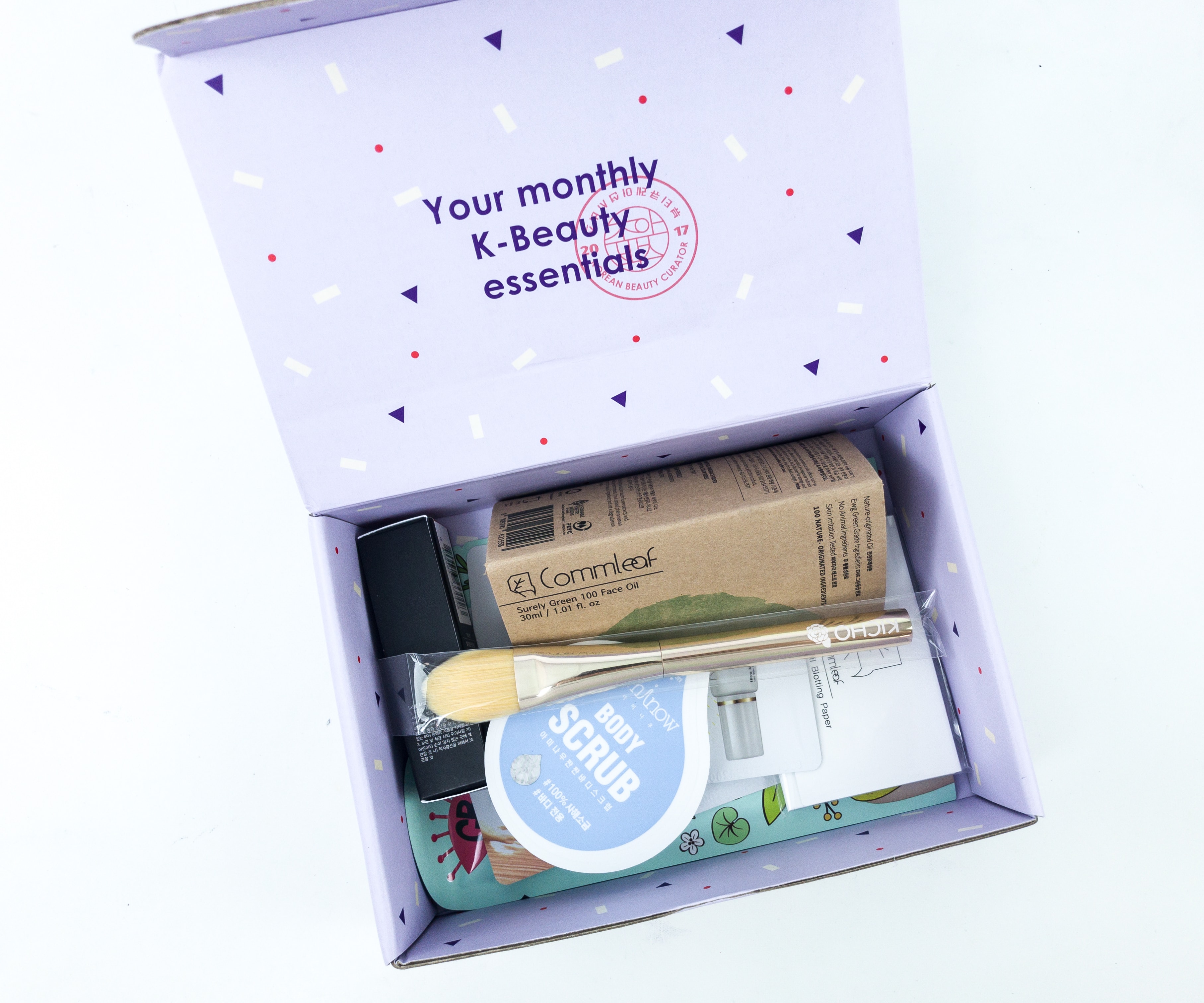 Joah literally translates to "like" in Korean.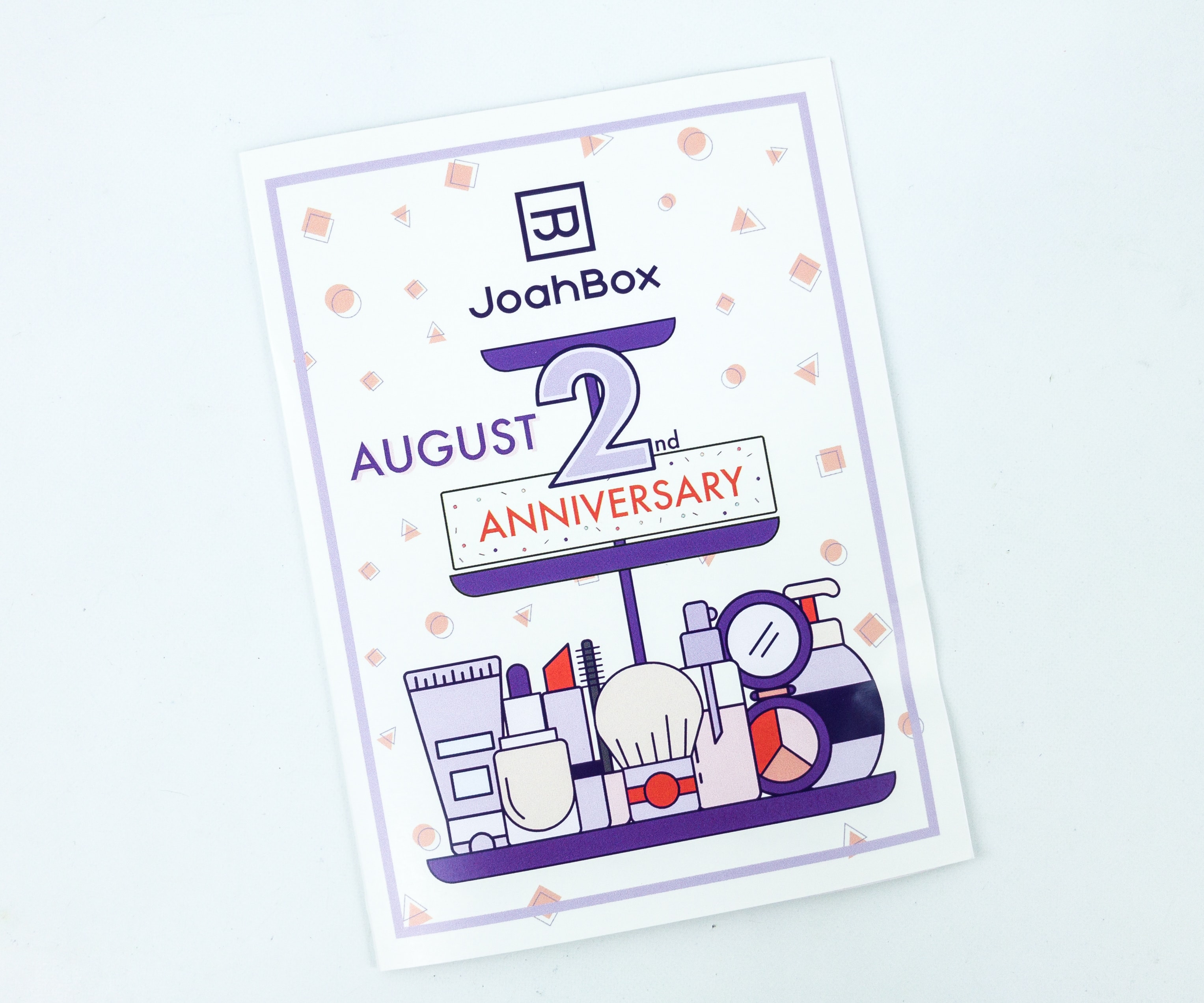 JoahBox is celebrating their 2nd anniversary this month!
The pamphlet lists all the items inside the box, with instructions on how to use it, variations, and tips.
They also encourage subscribers to share their JoahBox photos on social media using #JoahBox.
When you sign up for JoahBox you'll fill out a short and sweet customization survey including whether you are interested more in makeup or skin care, your skin type, and your skin tone: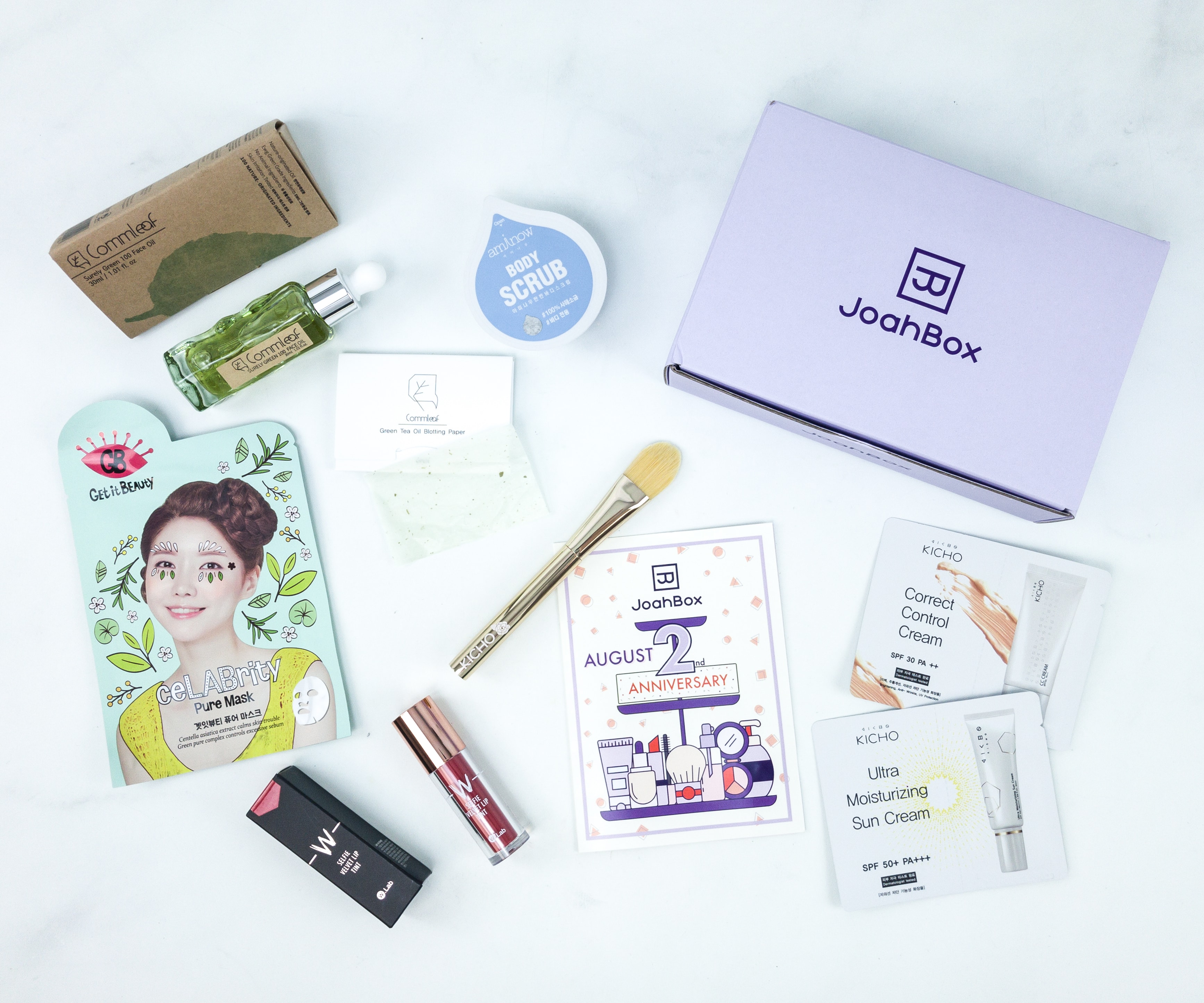 Everything in my box!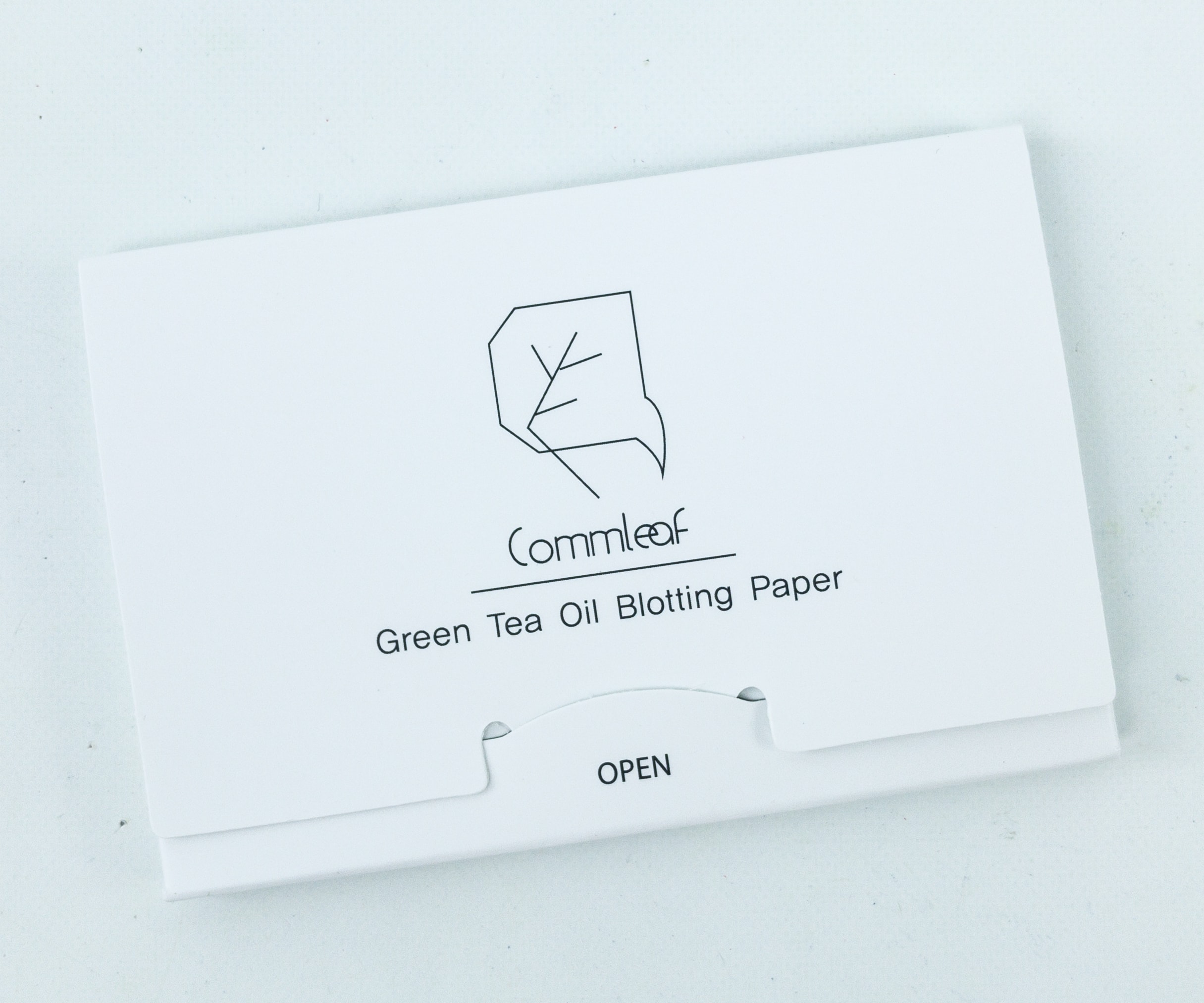 Commleaf Green Tea Oil Blotting Paper ($4) Having blotting paper in handy is a must, especially for those with oily skin types! This pack of blotting paper is made with manila hemp pulp and infused with green tea extracts. Just dab on the area of concern and wait for it to absorb the oil.

It won't just keep your look as matte as possible, it also helps prevent blemishes caused by sebum buildup!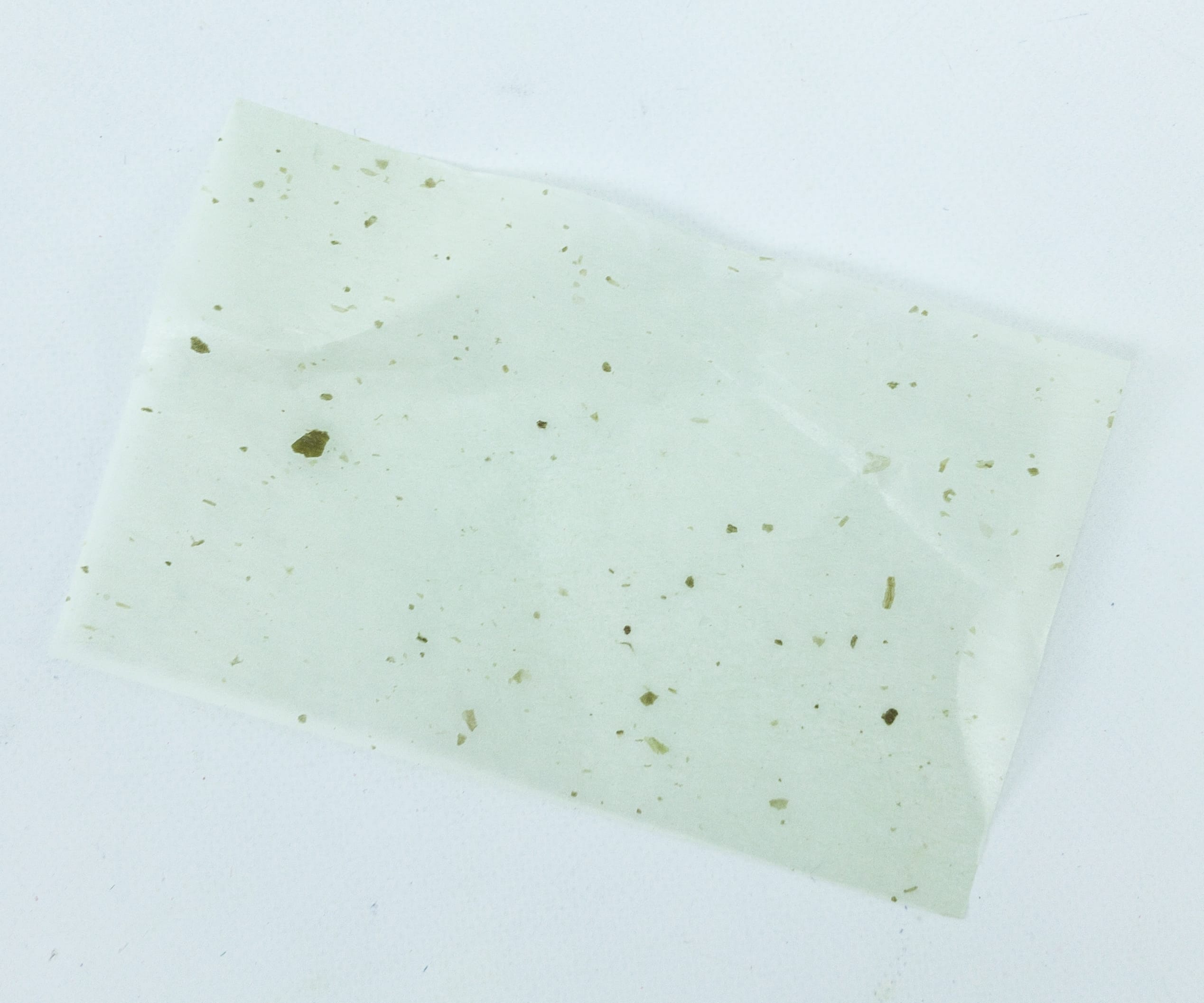 This is how the blotting paper looks like. It's thin and lightweight, but does a good job in absorbing oil!

Commleaf Surely Green 100 Face Oil ($35) I got a sample of this product in the March 2019 box and I'm so happy that I now have the full-size because I seriously love it! Just like the first time I tried it, it smells deliciously green!
I have very sensitive skin and it didn't clog my pores or break me out. It's also ideal for those who have dry and damaged skin. The formula is intensely moisturizing!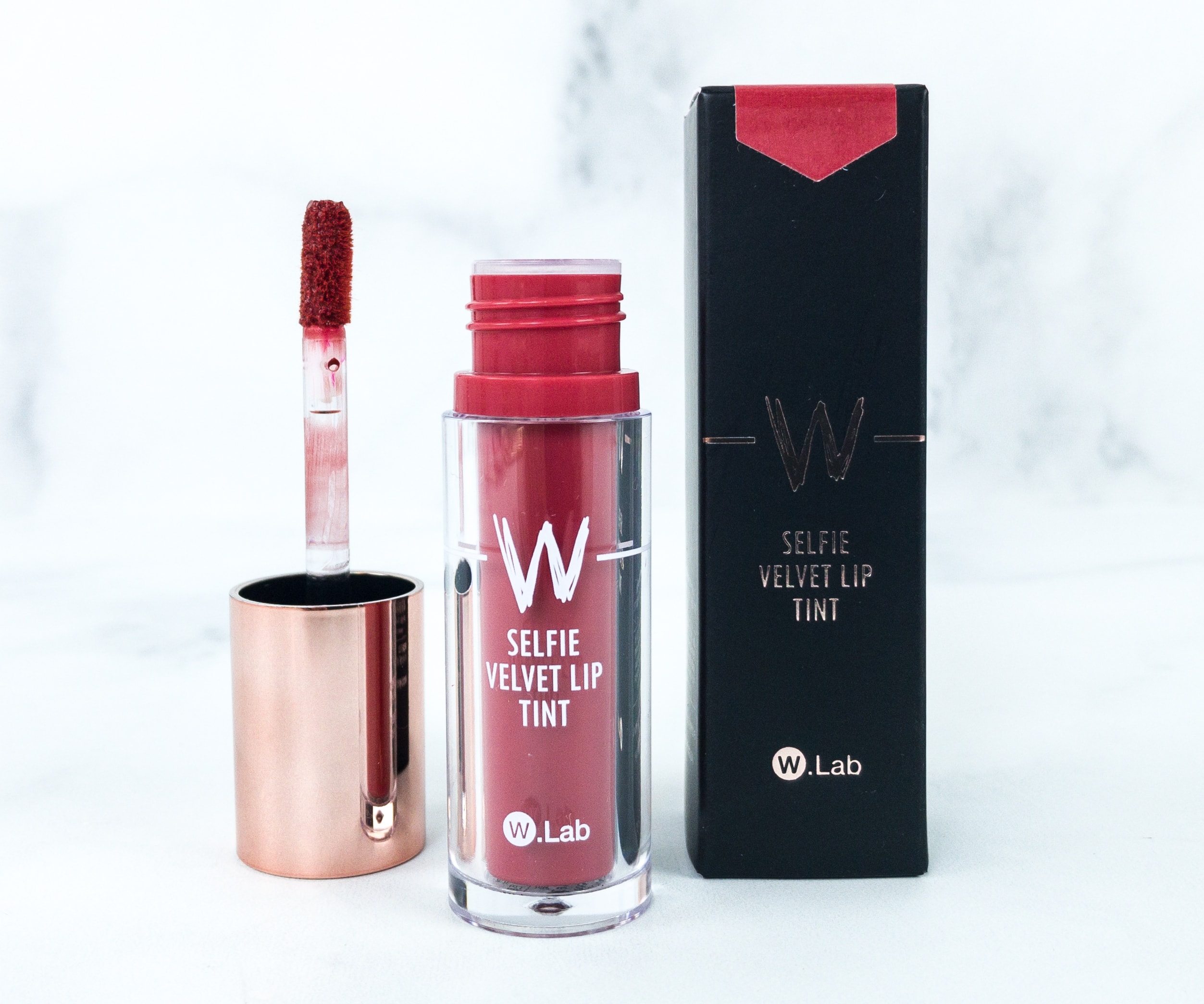 W.Lab Selfie Velvet Lip Tint ($15) I got the lip tint in Mood Look, a rosy red shade. The formula is buildable and non-drying, making it easy for me to nail the Korean lip trend. Another thing to like about this lip product is that it's made with healthy ingredients such as camellia flower, marigold flower, and cherry blossom flower extract.
Kicho Correct Control Cream & Ultra Moisturizing Sun Cream. Here's the perfect skin care combo for summer, a moisturizing cream with SPF 50 and a CC cream with SPF 30. We got them in sample sizes.
The moisturizer is light as air. It made my skin feel soft and smooth. The CC cream has anti-aging and whitening properties. They can be used together and both work well under makeup, giving you that nice dewy glow.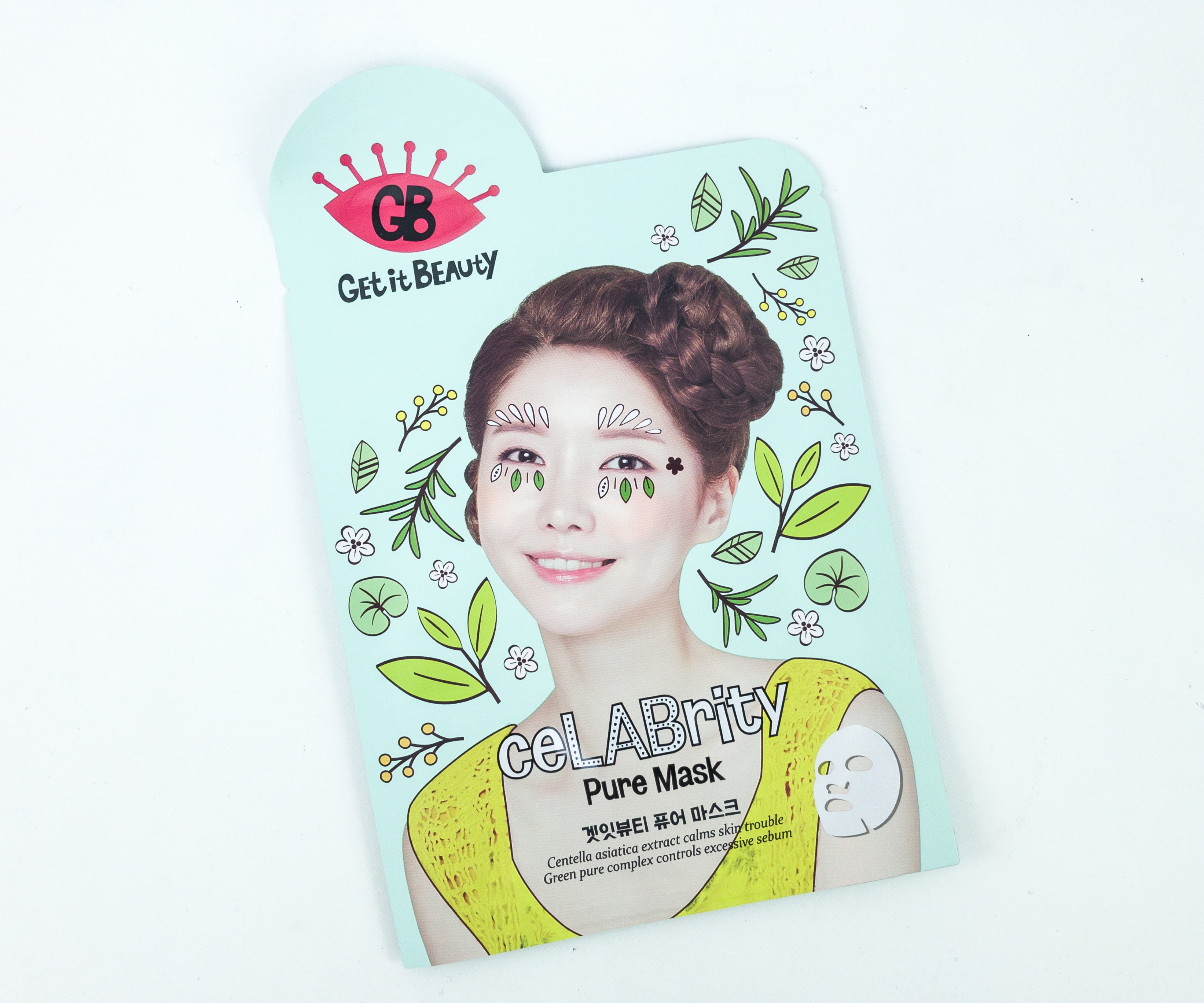 Get It Beauty CeLABrity Aqua Mask ($4) I love putting on a sheet mask when I need a quick moisture boost! I'm glad to discover a new brand this month, and it didn't disappoint because it felt so good and gentle on my skin.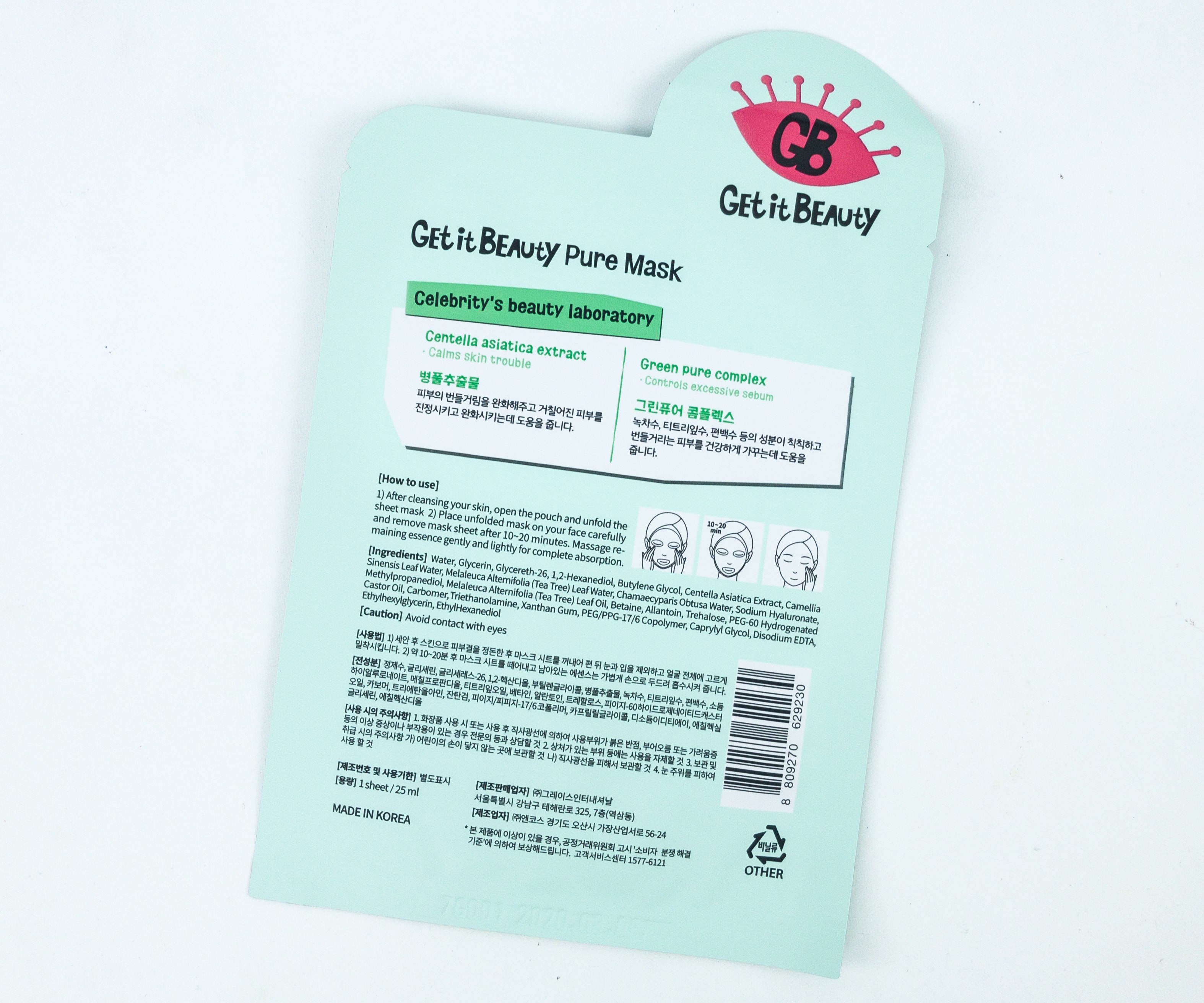 It's infused with triple hyaluronic acid and multi seaweed complex. The sheet mask is also packed with lots of extra serum that you can pat on your face or on your neck!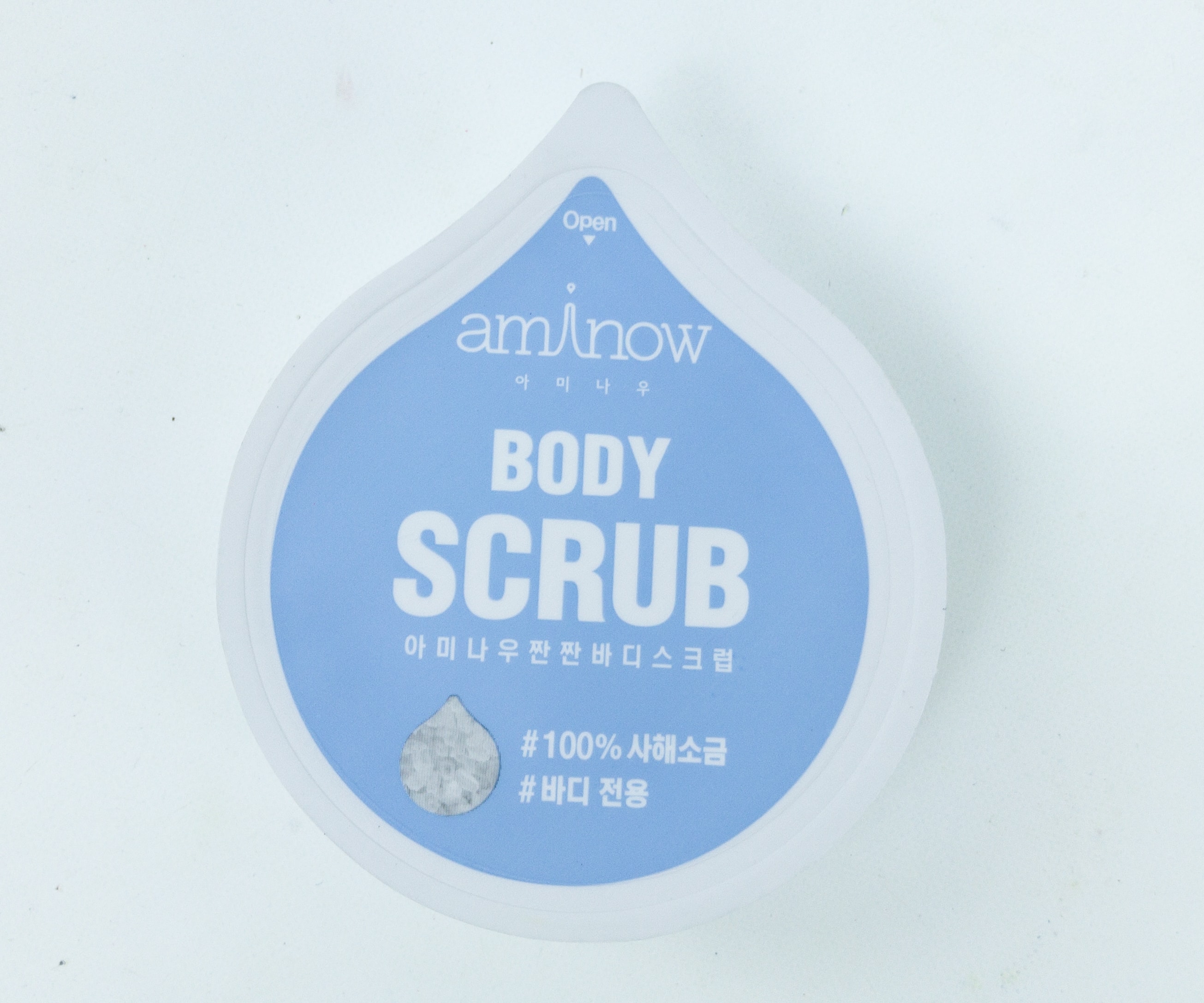 Aminow Body Scrub ($2.50) Made from Mediterranean Sea salts and amino acid oil, this body scrub is a relaxing and gentle way to help remove dead skin cells and reveal smoother glowing skin. To use, just scoop the scrub from the tub and then mix the salts and oil well using your fingers before massaging it on your skin. It's not irritating and it's washing it off is also a breeze.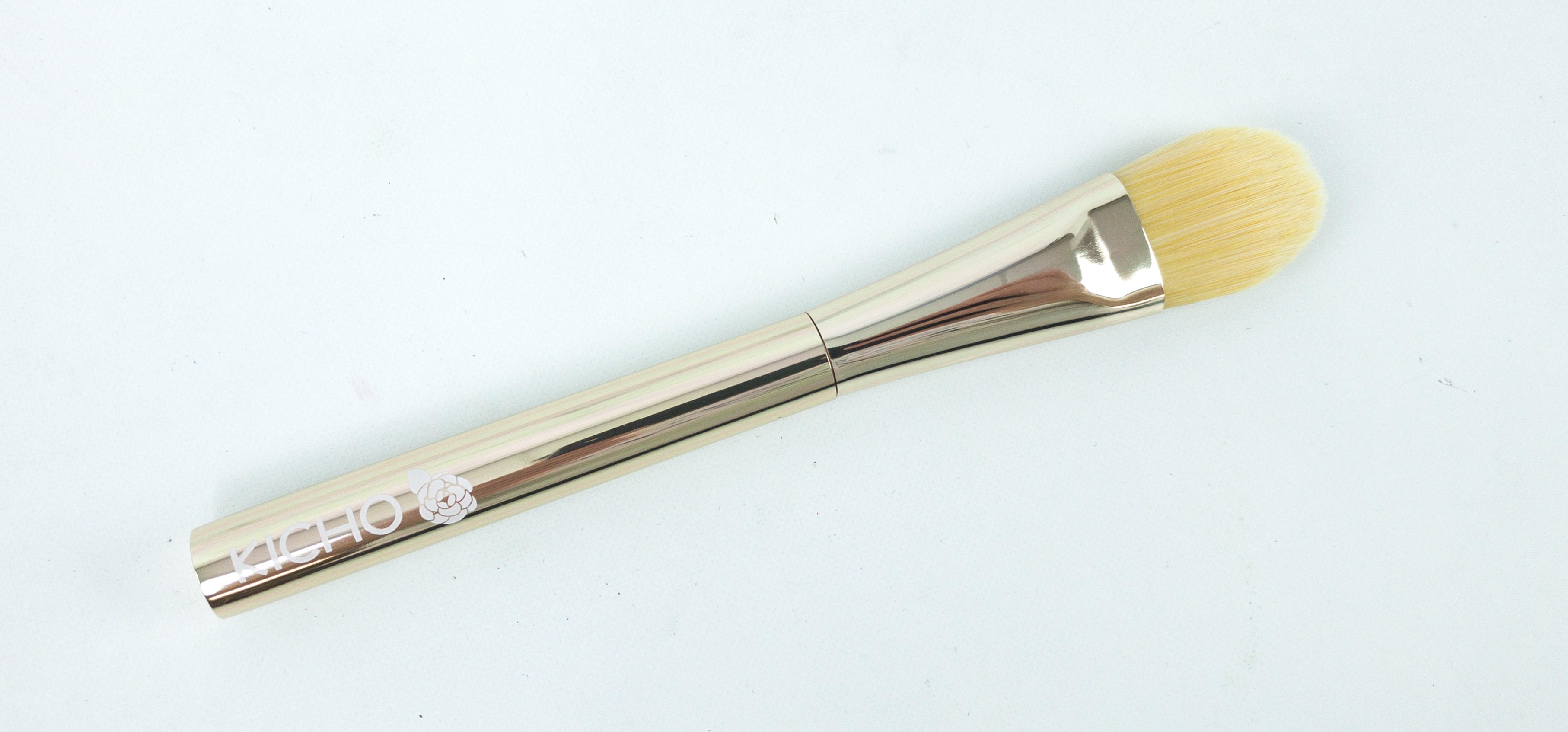 Kicho Pack Brush ($18) This synthetic brush was designed to help us apply foundation. I like the soft bristles, which picks up product well and glides smoothly on my skin.
The brush came in gold and it's so pretty. The brand logo is also featured on the handle.
This month's JoahBox curation made me feel pampered and pretty. The skincare items are all perfect for my skin type, and I'm really happy to finally get a full size of the face oil. The makeup products are right up my alley as well. I love the lip tint because it gave my lips a nice pop of color without making it dry! If you're like me who loves Korean beauty, this subscription is a must-try. They carry both well-known and new brands, plus most of the items are full-sized. Can't wait for the next package!
What do you think of this month's JoahBox?