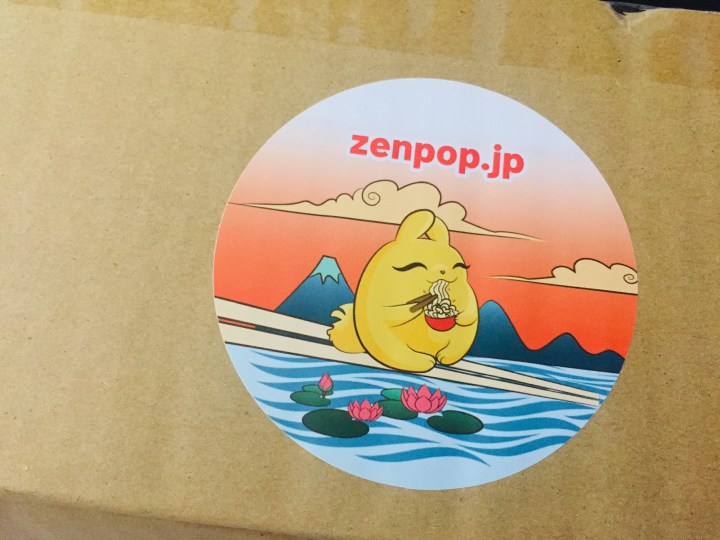 ZenPop Japanese Packs offers five different boxes from Japan — Sweets, Ramen, Sweets + Ramen, and Stationery! You can do a one-time box to try it out, or subscribe and save some money. I've reviewed a couple of their boxes before and was so impressed with the curation!
This is a review of the Ramen Pack!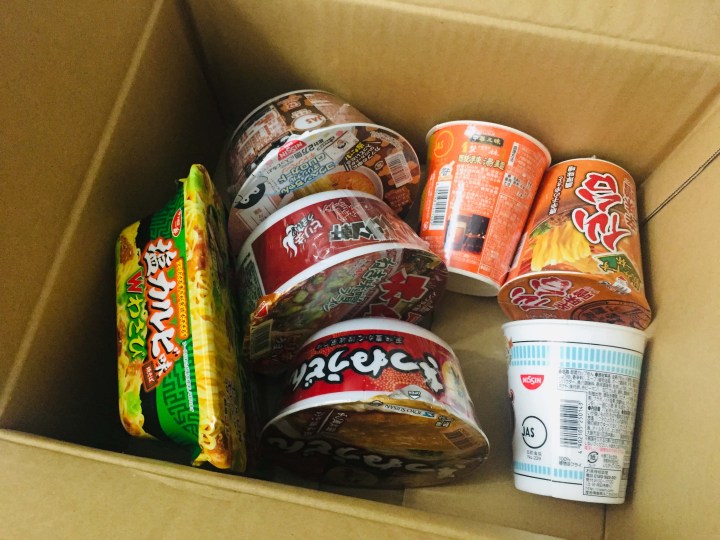 First look! Because of the size of the ramen cups, instead of the colourful Zenpop box the goodies come in a plain box with a kawaii Zenpop sticker!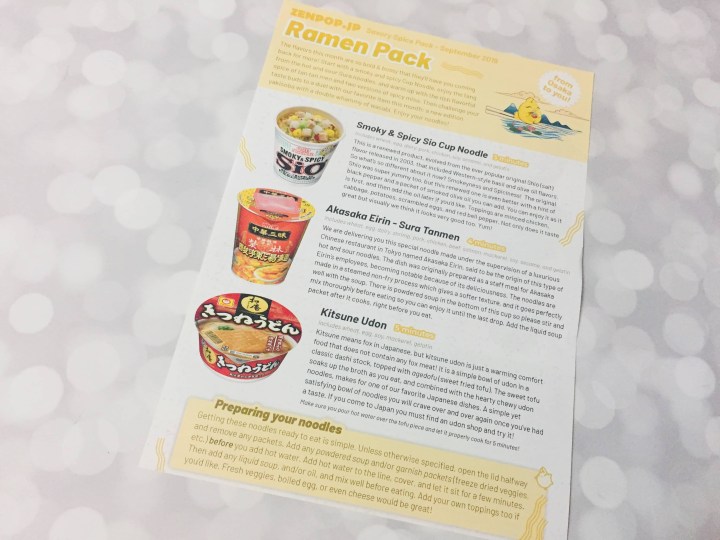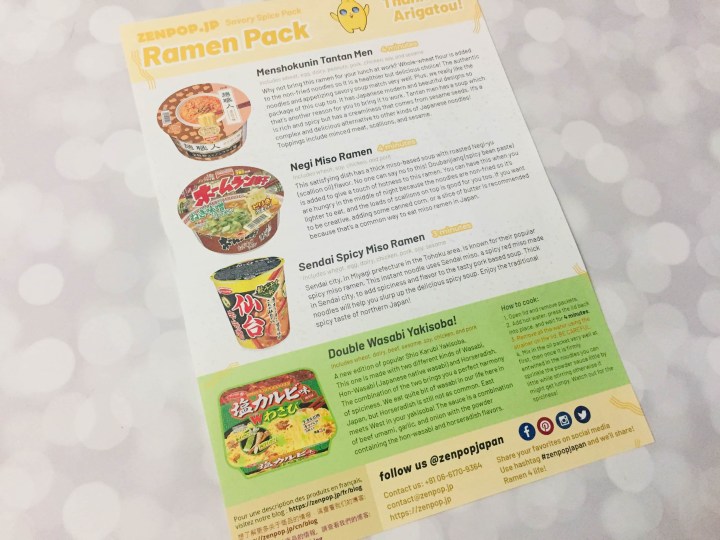 The information sheet is a standard size piece of paper; everything is described. The theme this month is Savory Spice Pack. YEAH! I love spicy ramen!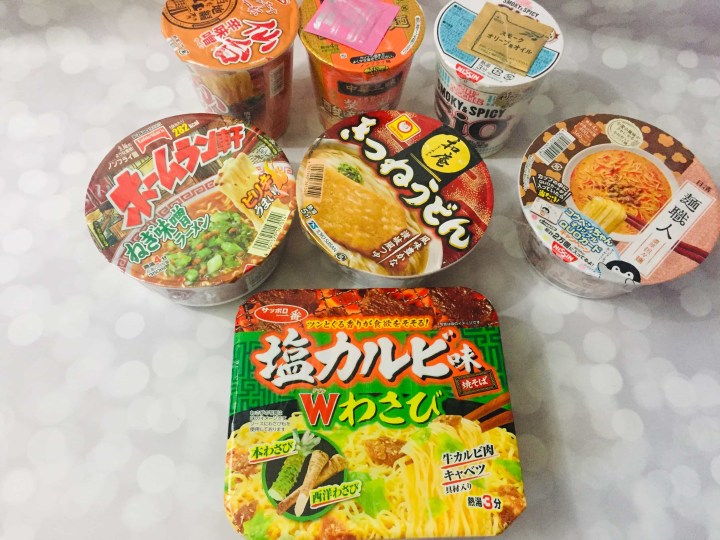 Everything in the box!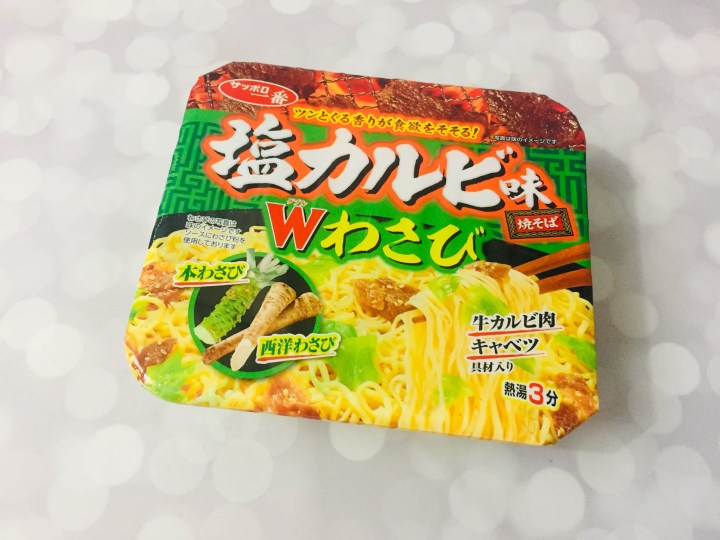 Double Wasabi Yakisoba — Did you know the wasabi we get here in North America isn't real wasabi, but rather horseradish? In Japan they refer to it as "Western wasabi." This yakisoba dish allows you to try both, in a combo of both traditional wasabi from Japan and our Western version, horseradish! Double the spice! This kit is interesting in that there is a drain spout in the packaging, and you strain out the water before adding your spices and sauce to the cooked noodles.
Menshokunin Tantan Men — Oops, I snapped a pick of this one flipped around the wrong way. This is a healthier alternative to ramen because the noodles are made with whole wheat. They have a bit more chew. The broth is hot and spicy, but with a creaminess to it when it emulsifies.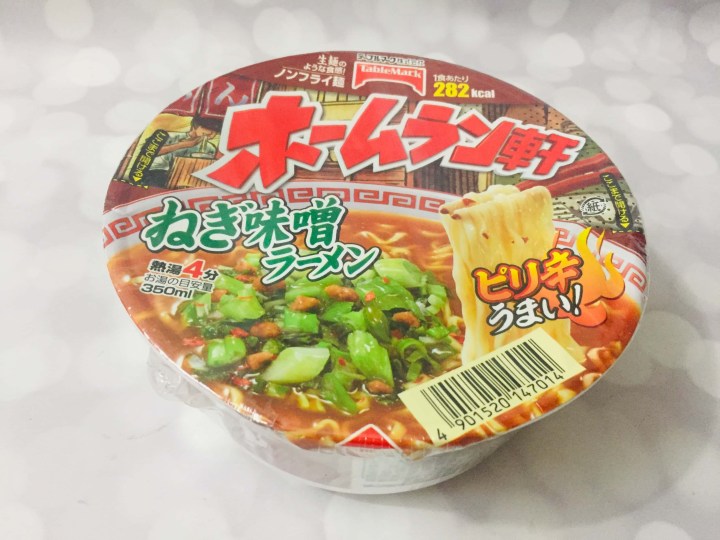 Negi Miso Ramen — This ramen has a package of dried scallions, and the sauce has delicious red bean paste in it. The miso flavour is a bit hidden by the intense spiciness but it was delicious!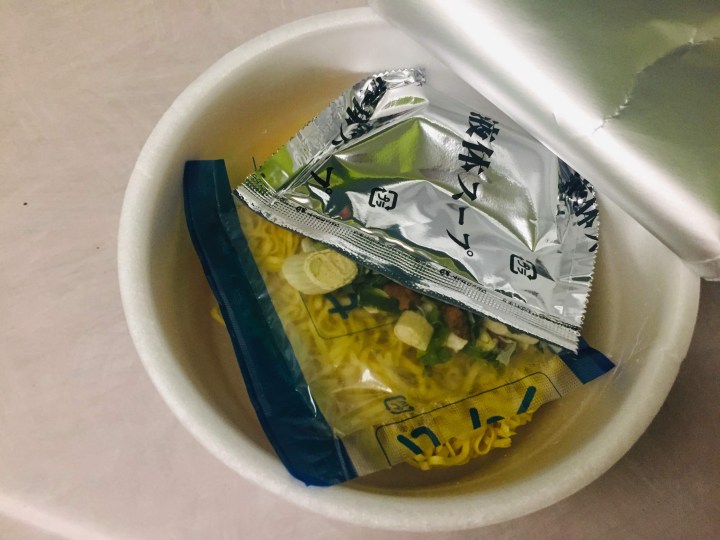 Inside are the dried veggies and the sauce base.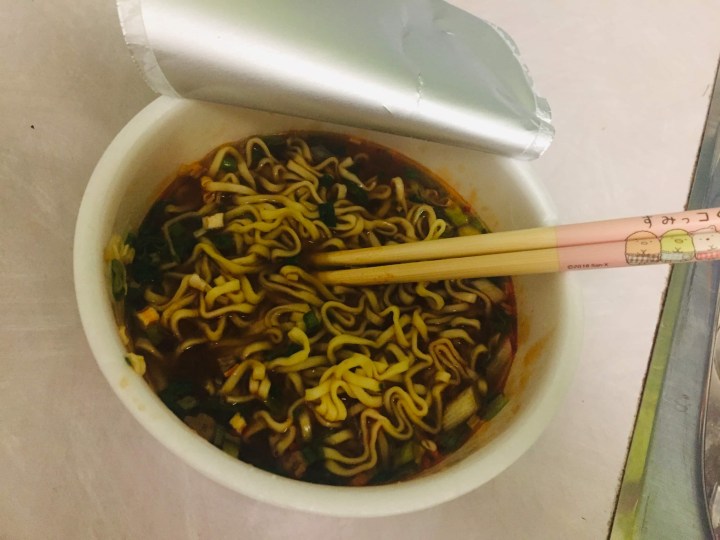 Enjoying a hot bowl of ramen with my kawaii Sumikko Gurashi chopsticks!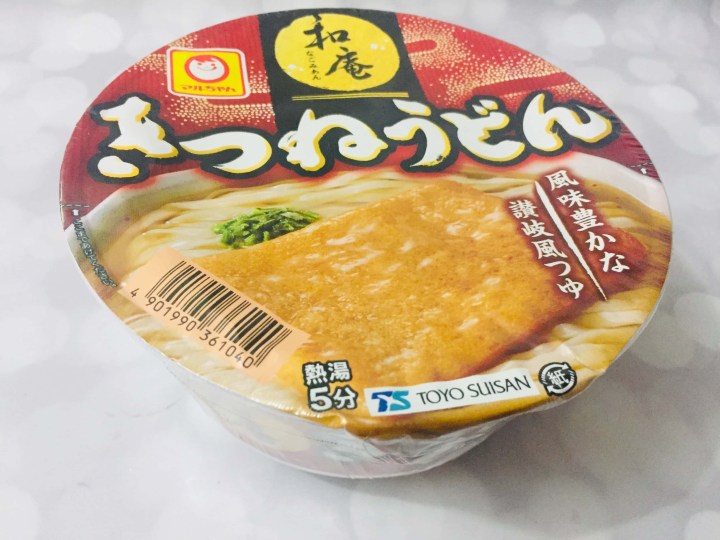 Kitsune Udon — A simple udon bowl with thicker noodles and a large piece of fried tofu. I'm unfortunately allergic to soy so I can't have too much of it, so I only had a few nibbles of this before enjoying the noodles and broth on their own. It's a satisfying dashi flavour, this would be great with some onion and egg added on top as well!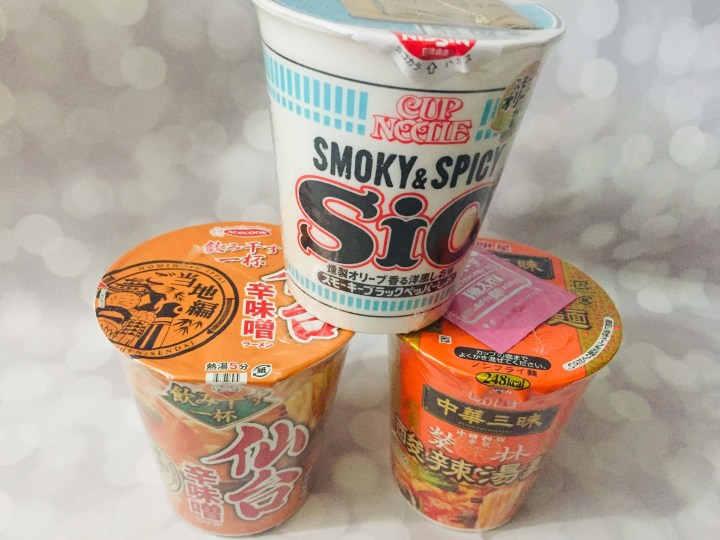 Cup Noodle Smoky & Spicy — This cup of ramen was LOADED with toppings: potato, chicken, egg, and pepper. The smokey broth was a nice change from traditional ramen flavourings.
Sendai Spicy Miso Ramen — Another spicy miso ramen, this one with a pork broth that was so good. The noodles were thick, chewy, and really filled me up! The spicy miso isn't too overpowering but adds a great kick.
Akasaka Eirin — A sweet and sour soup from a Chinese restaurant in Tokyo. This one was an interesting combo of flavours, and the noodles were a bit softer.
This was my first time reviewing the Zenpop Ramen Pack and it was awesome! The spicy theme was perfect for me, and I found the selections were varied enough that each kind was different and enjoyable!