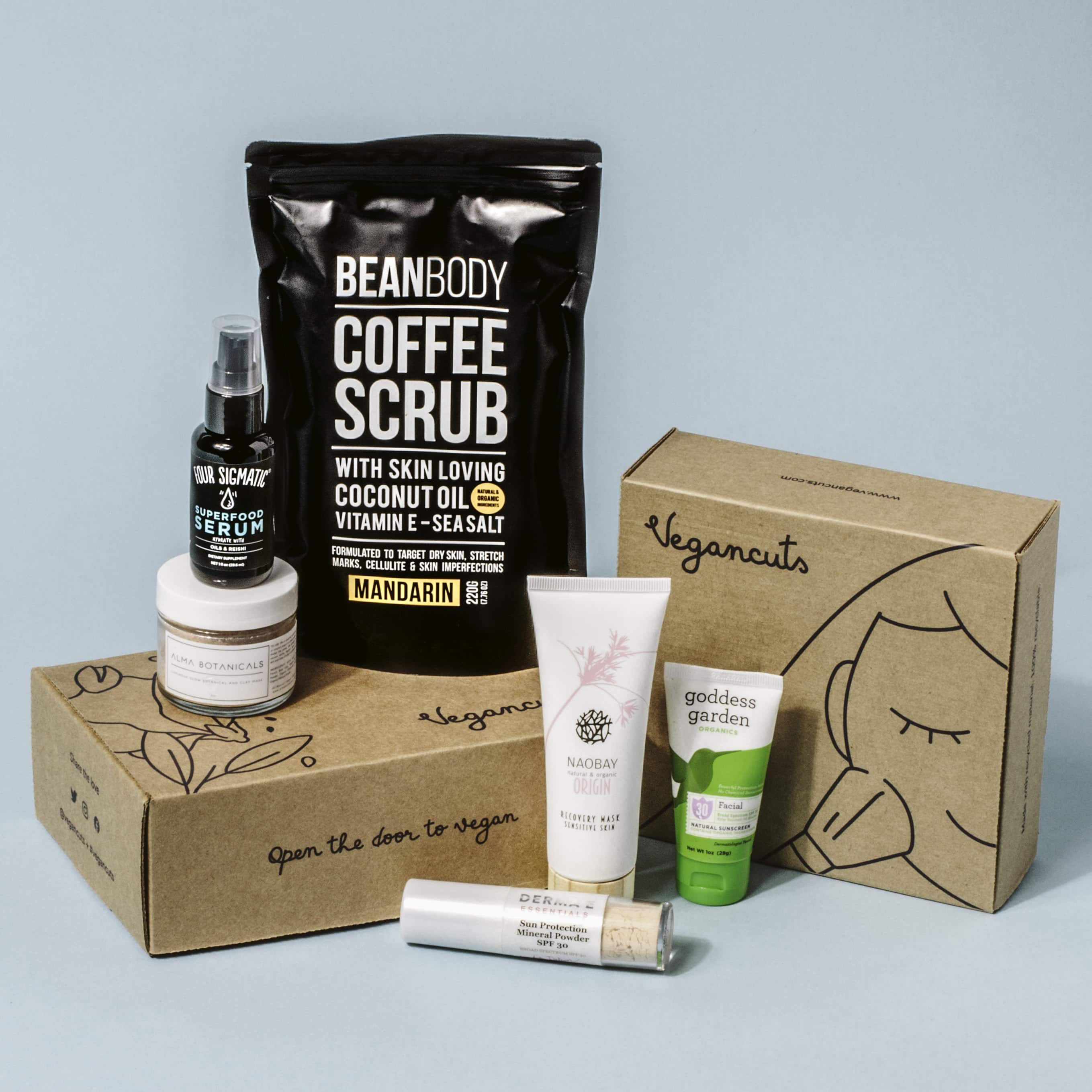 We have the full spoilers for the August 2019 Vegancuts Beauty Box!
The August Beauty Box: Relax & Repair
Halfway through summer my skin is feeling the effects of soaking up so much sun. That's why the August Beauty Box is curated around Relaxation and Repair. I am sending you five items designed to cleanse, scrub, peel, and moisturize your hair, face, and lips.
DEAL: Use the coupon code hellosub to get $5 off your first box on any Vegancuts subscription!   It can only be used once per customer, but it can be used on multiple subscriptions at once so long as they are in the same transaction
All Vegancuts Beauty Boxes will include:
Zion Health Deep Cleansing Scalp & Hair Scrub Vanilla Coconut With Mangosteen Powder
Raeka's Turmeric-Cucumber Peel Off Mask Deluxe Size
Niu Body Pina Colada Sugar Lip Polish
Dermala Patch Me If You Can Targeted Pimple Patches
Derma-E Therapeutic – Probably Skin-Brighten
FYI – Some members boxes were delayed this month due to a DHL issue!
What do you think of this month's Vegancuts Beauty Box Spoilers?