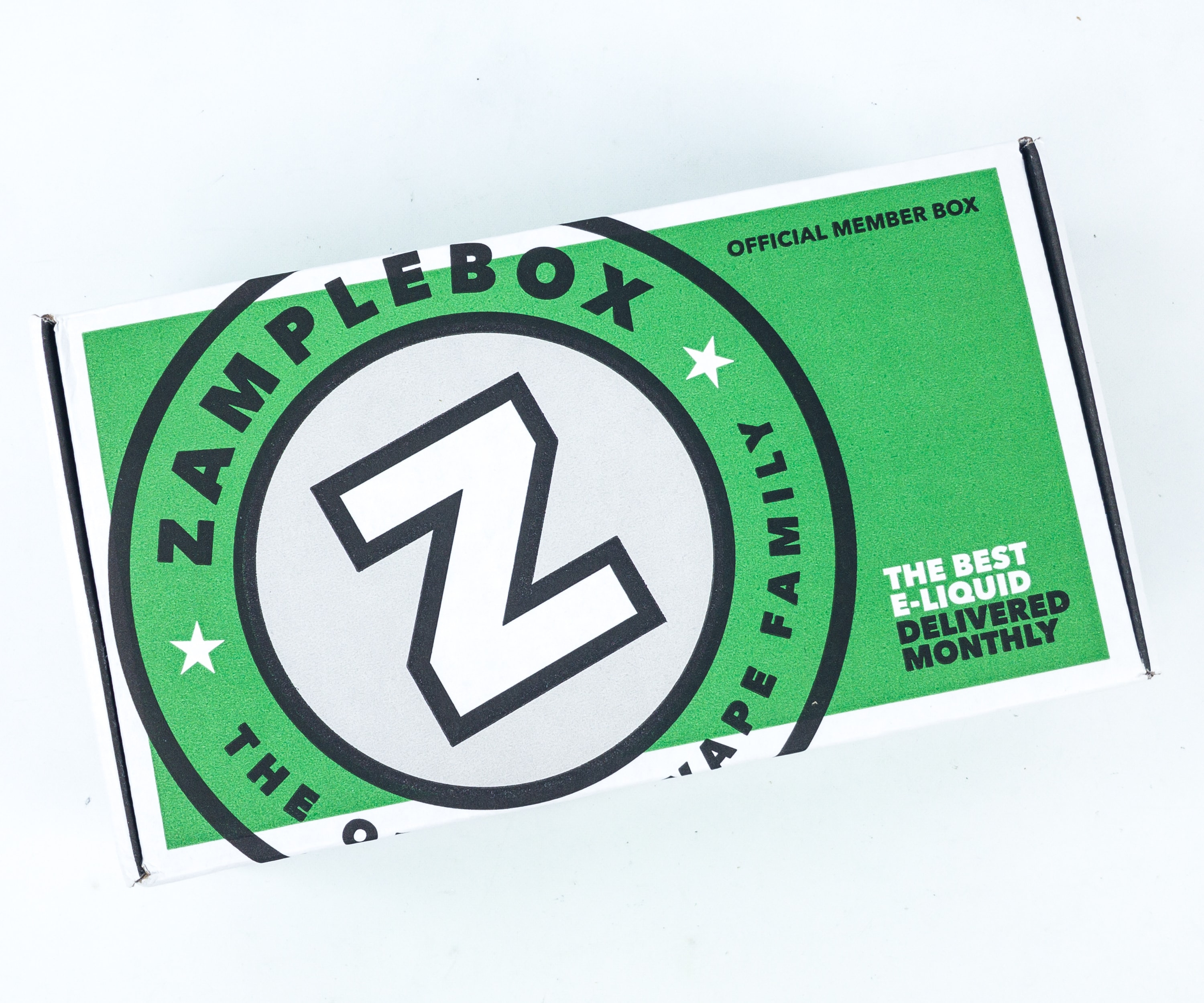 ZampleBox is a monthly e-juice/vaping subscription box. Every month you'll receive 3 ($23.99), 6 ($33.99), or 11 ($53.99) premium, American-made e-liquid bottles. Zamplebox has a ton of juice preference features that allow them to deliver a box that is customized to your taste preferences.
This is a review of the 11 bottles $53.99 per month box.
DEAL: Get 10% off your first box with coupon code ZBTEN!
It's well packaged to ensure that there will be no leaks or damages during shipping.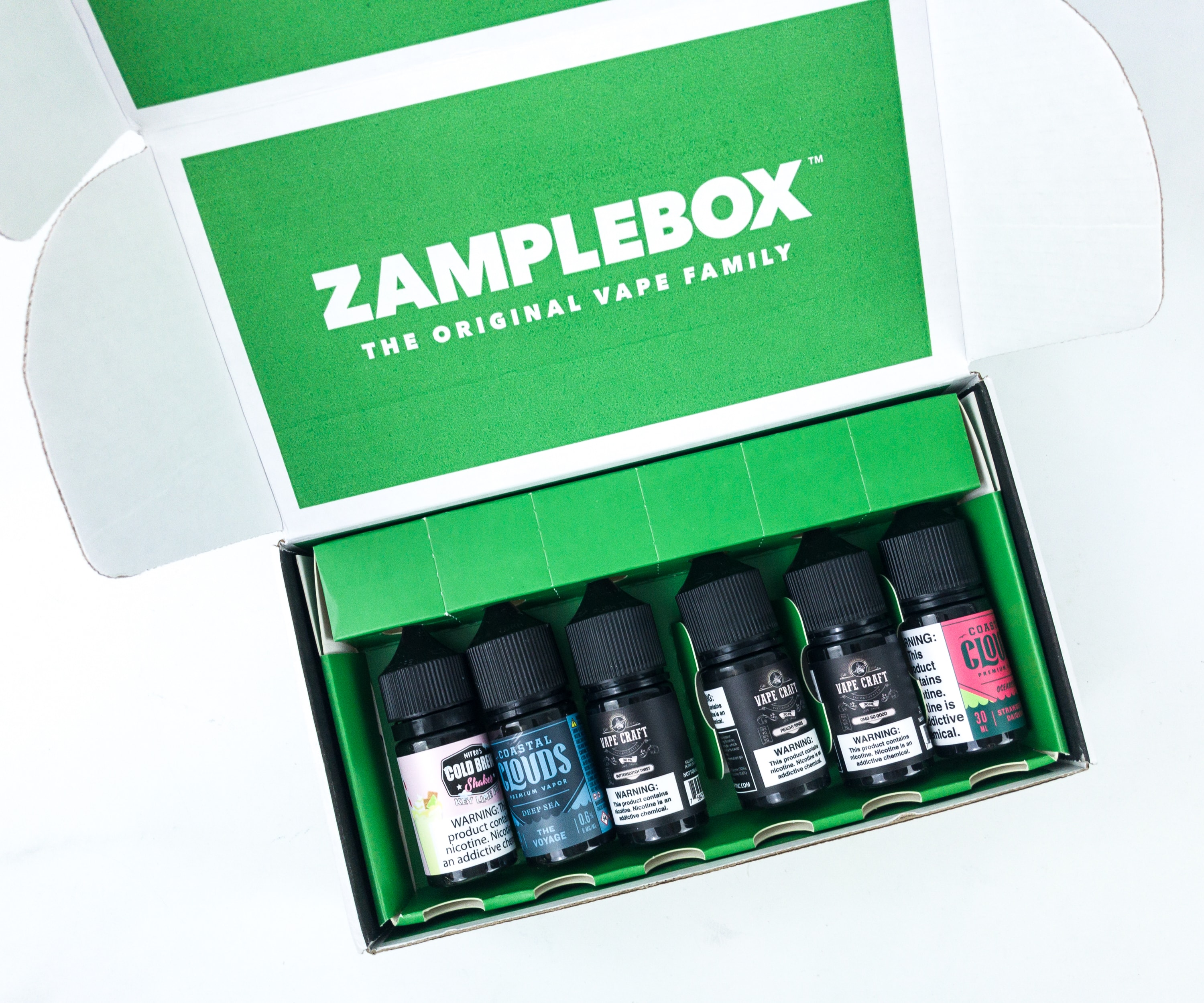 All ZampleBox Memberships now include ZB Wholesale ($9.99/month value) for FREE! You'll get access to special member-only vape deals as well as the wholesale shop.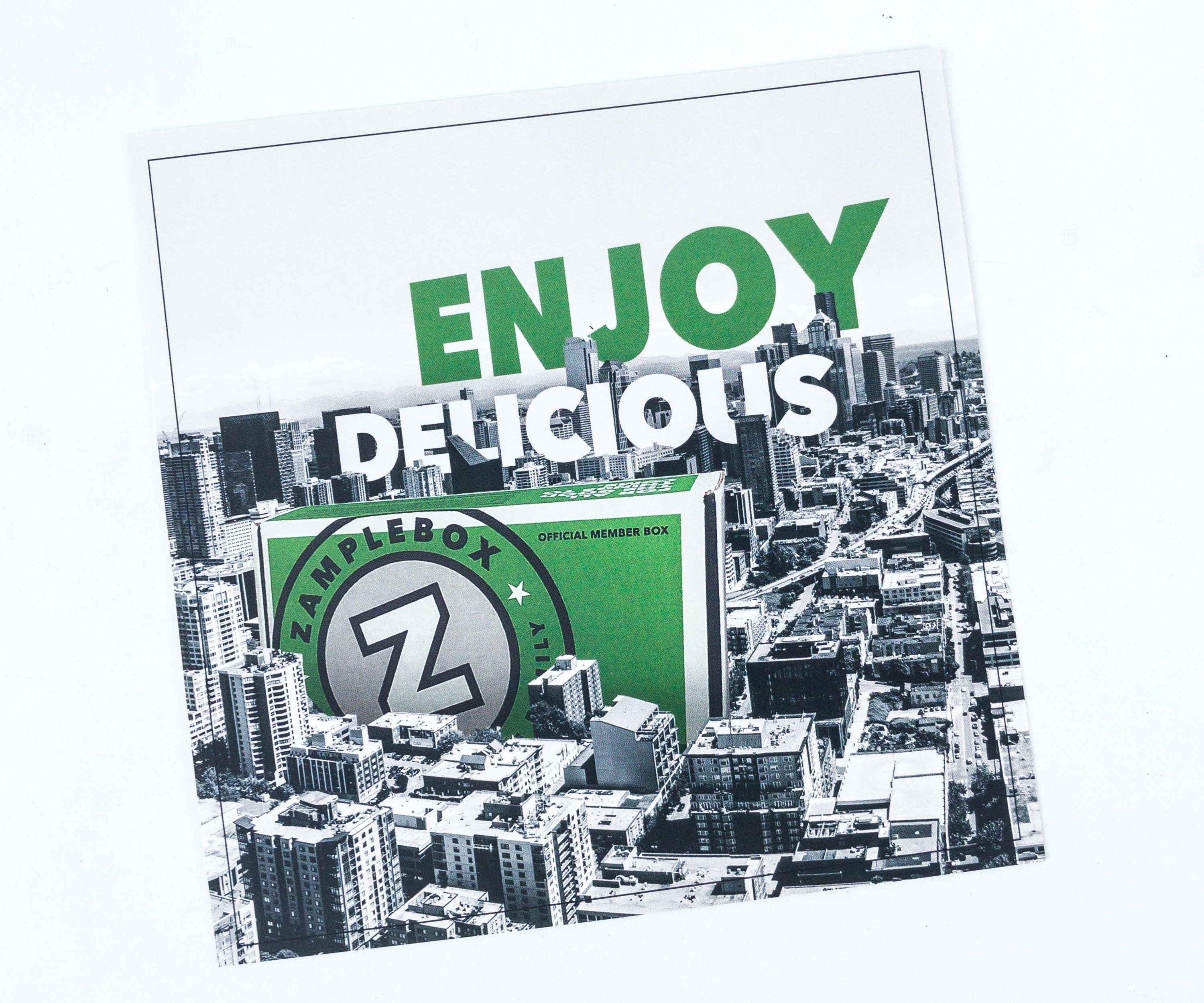 This month's box includes an exclusive ZampleBox card!
Here's the rating card!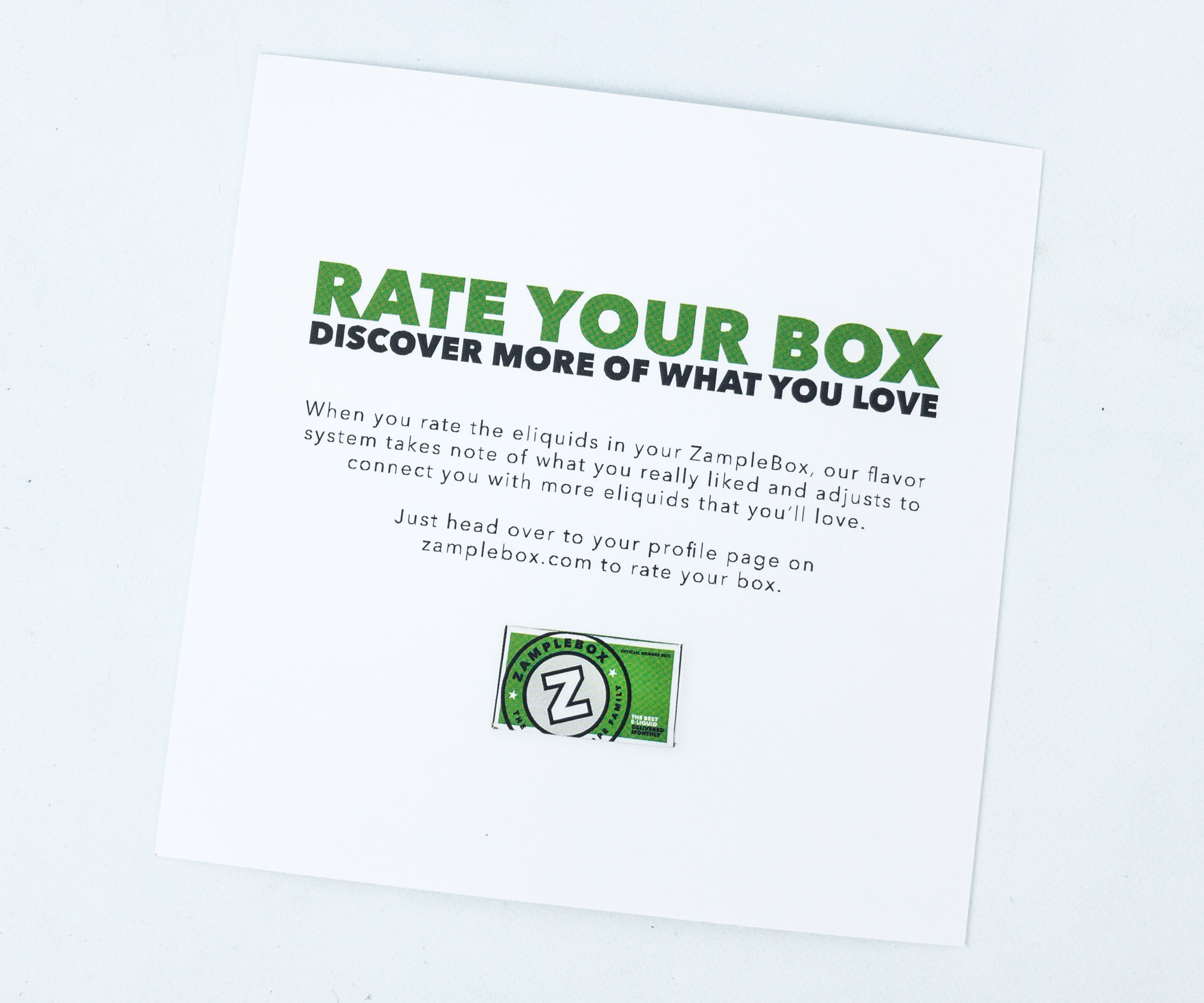 You just have to pick your top 3 favorite e-juices, post it on social media, and tag ZampleBox for a chance to be featured!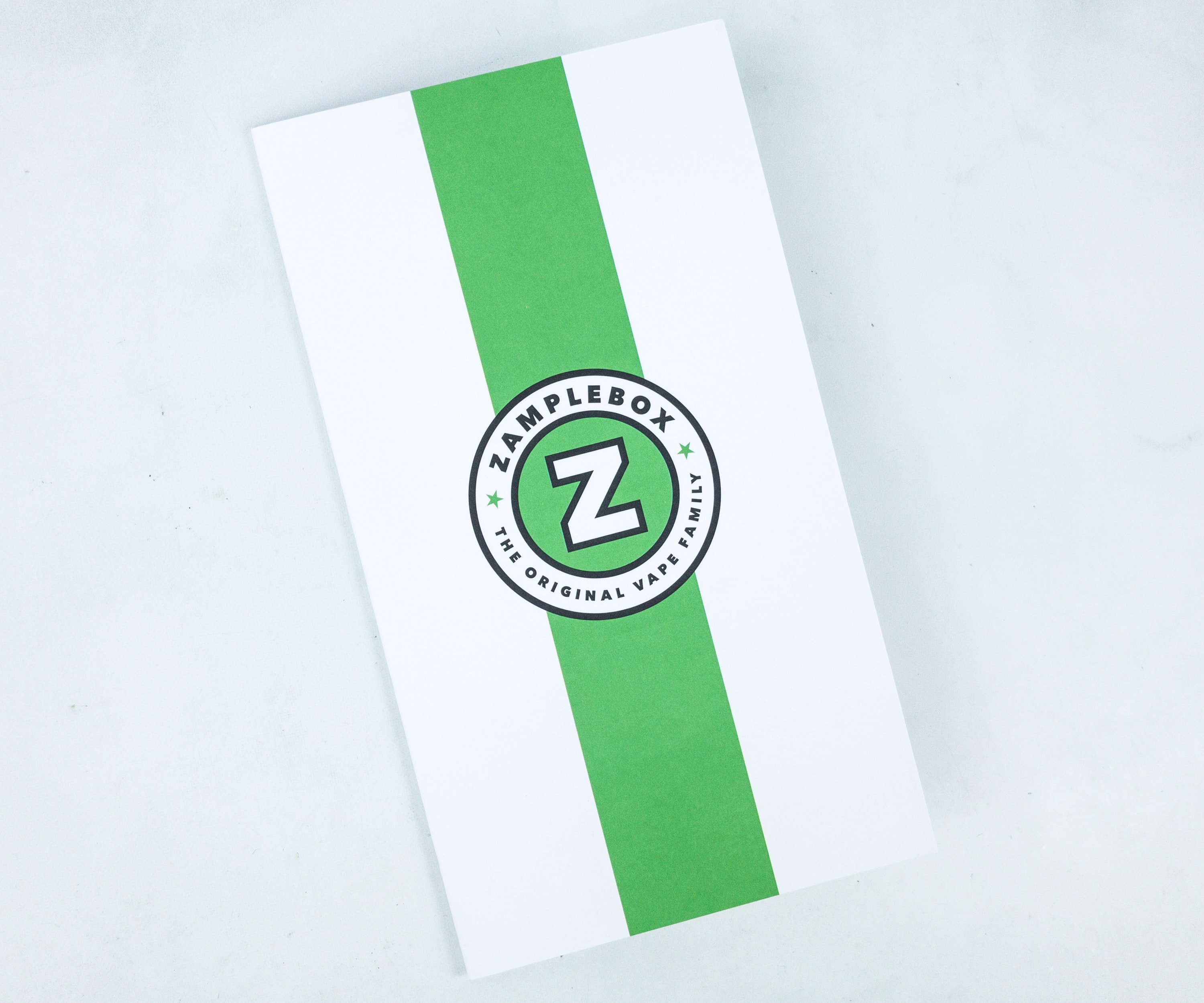 Also included in the box is an information sheet that lists all the e-juices in your box for the month.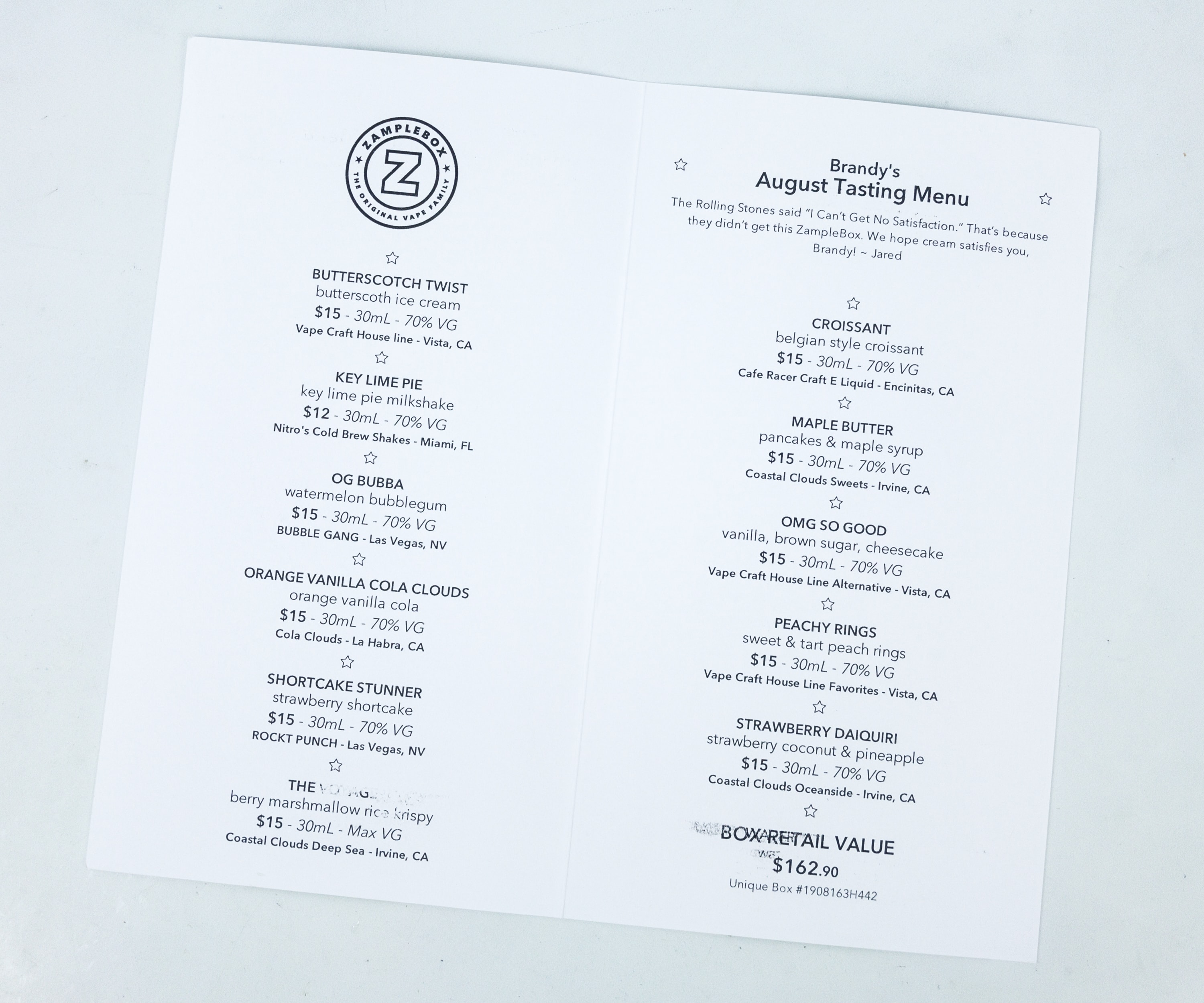 Brand labeling on e-juice is notoriously cryptic, so it's sometimes a bit of a challenge to match up the listings with the bottles.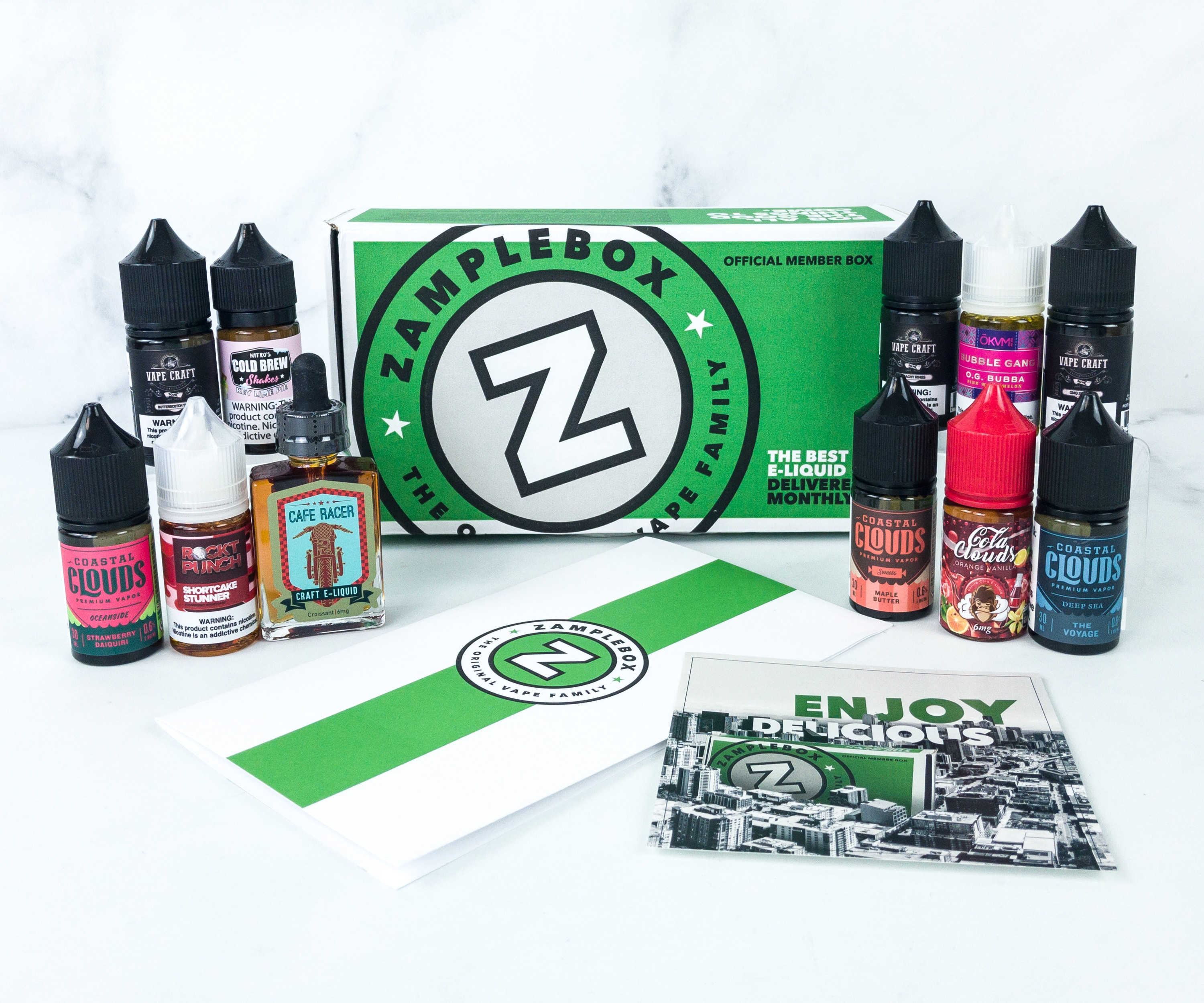 Everything in the box!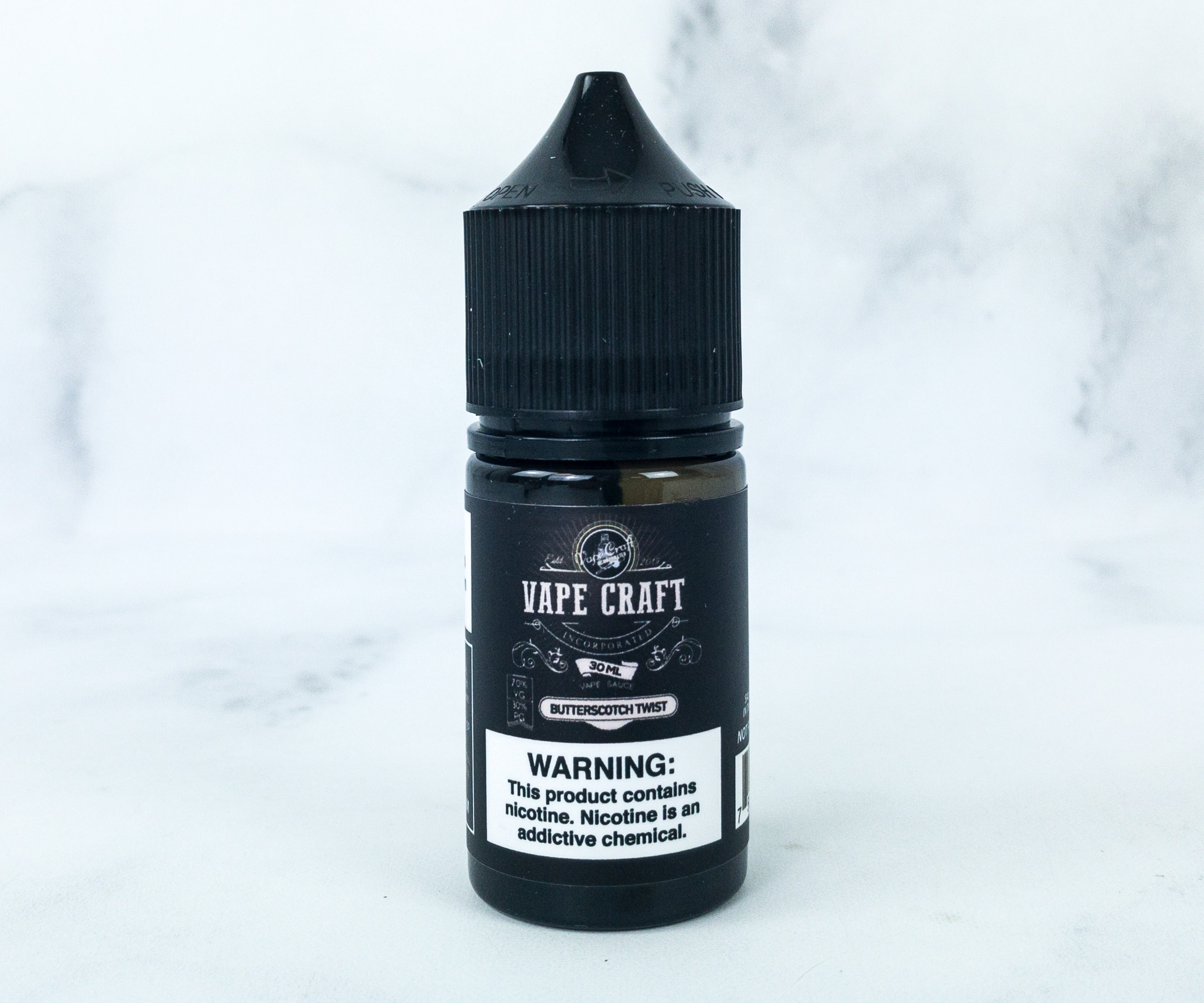 Butterscotch Twist By Vape Craft House Line ($15) Flavors: dessert, butterscotch, cream, vanilla, ice cream
This vape juice boasts of butterscotch blended with creamy vanilla flavor. It's smooth and the flavors are rich and recognizable.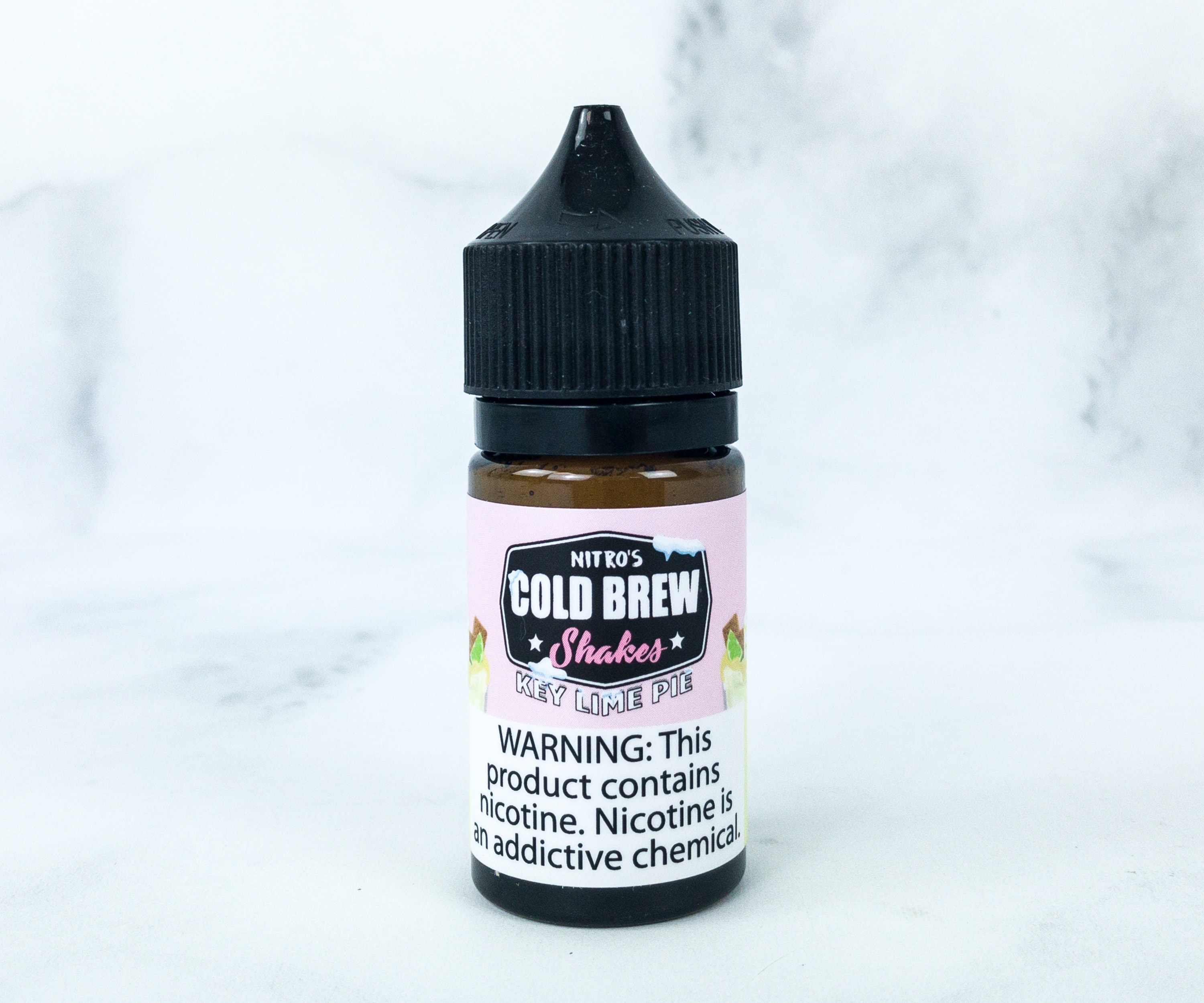 Key Lime Pie By Nitro'S Cold Brew Shakes ($12) Flavors: cream, pie, milkshake, graham cracker, lime
A cool burst of lime is mixed with graham crackers and milkshake flavor to create this one-of-a-kind vape juice. It has a low throat hit but high vapor production!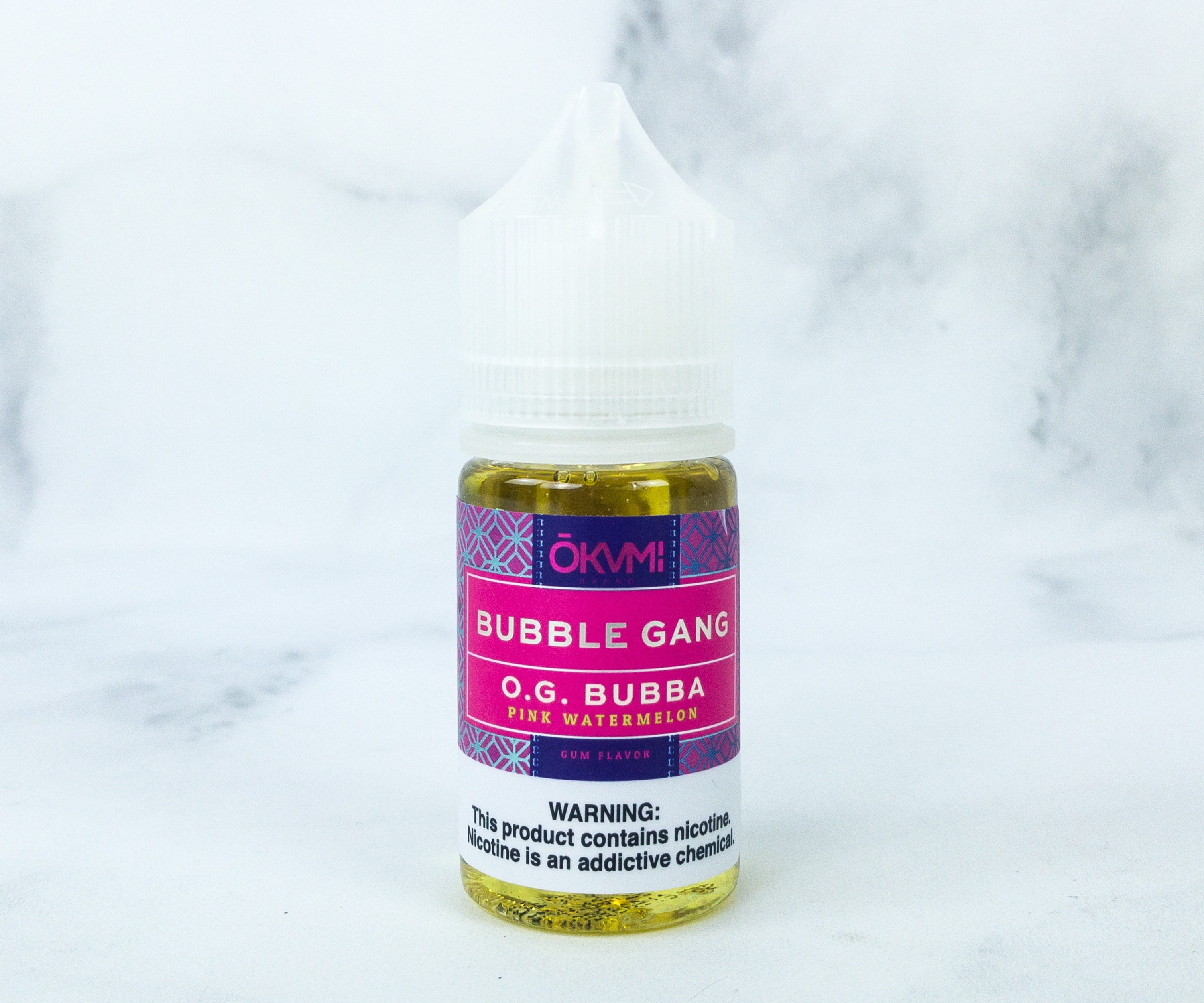 OG Bubba By Bubble Gang ($15) Flavors: fruit, watermelon, candy, bubblegum, tart
If you love sweets and fruits, this is the vape juice for you. It features a sweet, juicy watermelon flavor mixed with notes of bubblegum!
Orange Vanilla Cola Clouds By Cola Clouds ($15) Flavors: dessert, vanilla, soda, cola, orange
It's a soda-flavored e-juice, made even more refreshing by orange and vanilla notes. This one is for you if you like a smooth and cool vape. Also, it produces a thick and fruit-scented clouds!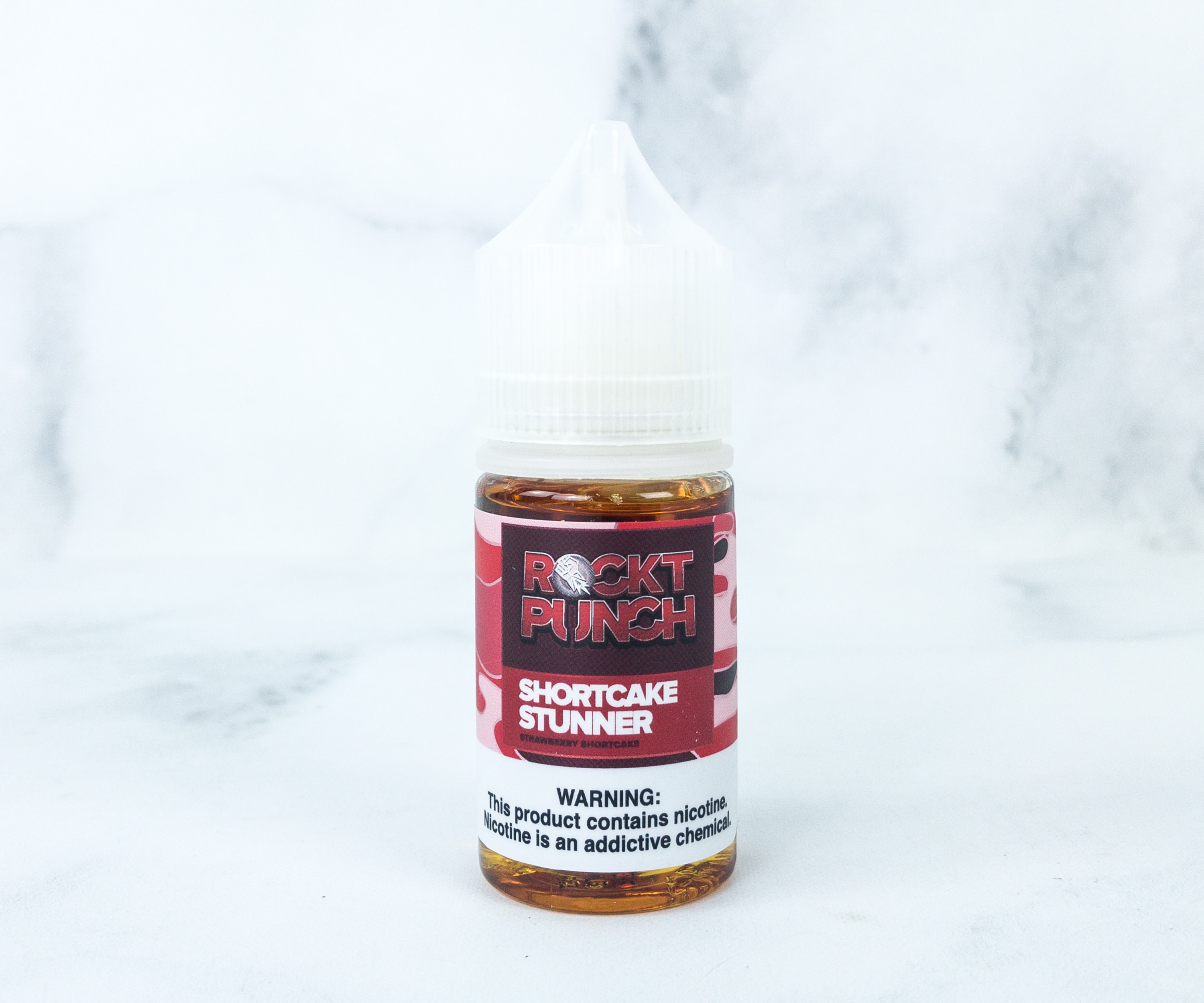 Shortcake Stunner By Rockt Punch ($15) Flavors: dessert, cream, cake, strawberry
This one is for fans of strawberry and cream-flavored juices! The hint of sweet strawberry and a layered flavor of creamy vanilla cake makes it quite enticing. It produces a thick and strawberry-scented cloud as well!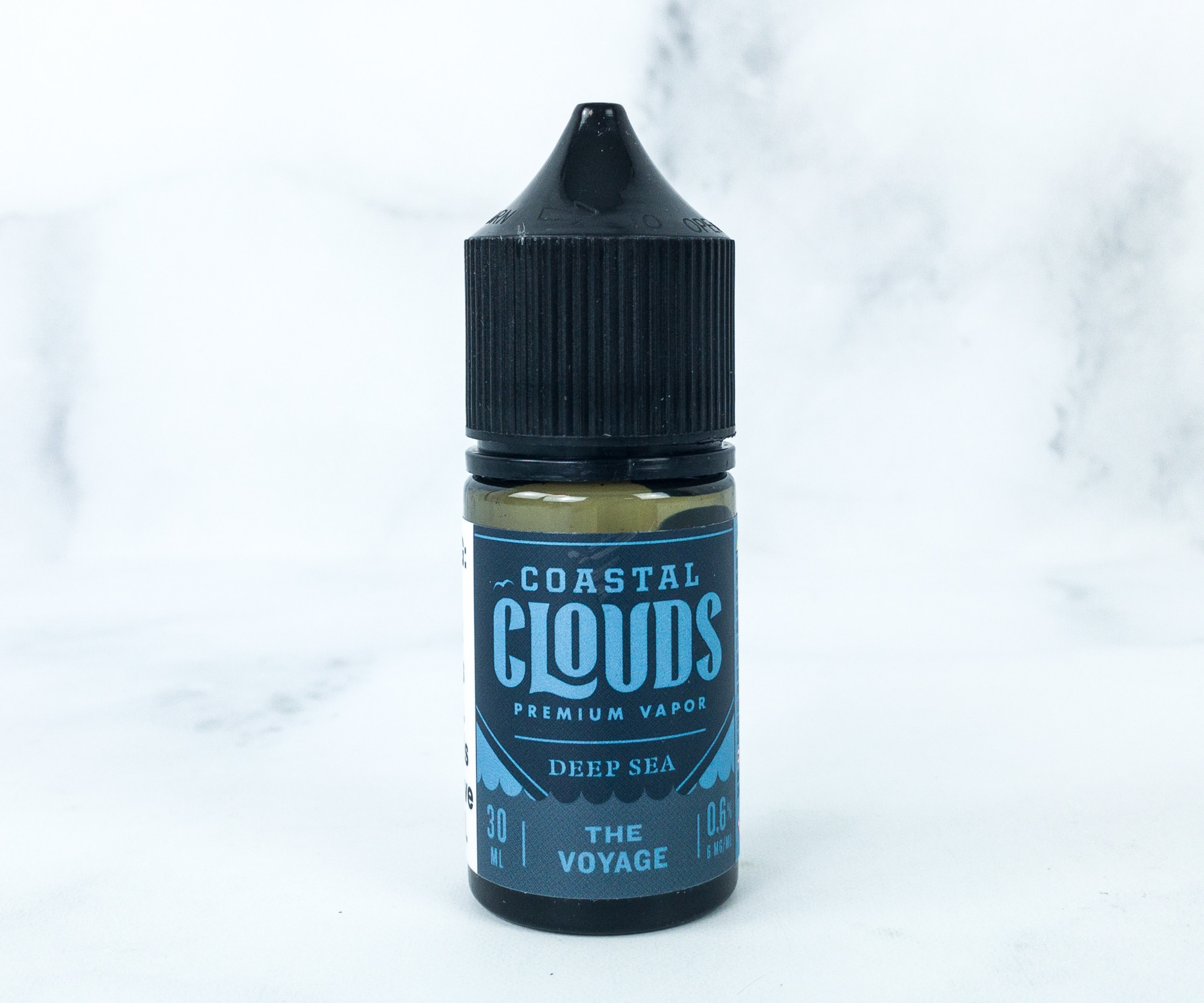 The Voyage By Coastal Clouds Deep Sea ($15) Flavors: marshmallow, cereal, berry, rice krispy, dessert
Here's another sweet dessert vape, a wonderful combination of marshmallow and cereals. The berry flavors dominate this e-juice and it also boasts of great vapor production and low throat hit.
Croissant By Cafe Racer Craft E-Liquid ($15) Flavors: pastry, cream, breakfast, almond, chocolate
This juice deserves a double thumbs up. Every sip features flavors of a perfectly baked, flaky crust with a blend of sweet chocolate and vanilla notes. It's another must-try for dessert vape lovers.
Maple Butter By Coastal Clouds Sweets ($15) Flavors: dessert, pancake, syrup, maple
Imagine a fluffy pancake drizzled with super sweet maple syrup… Those are the exact flavors you'll get from this vape juice. It's sweet but not overwhelming!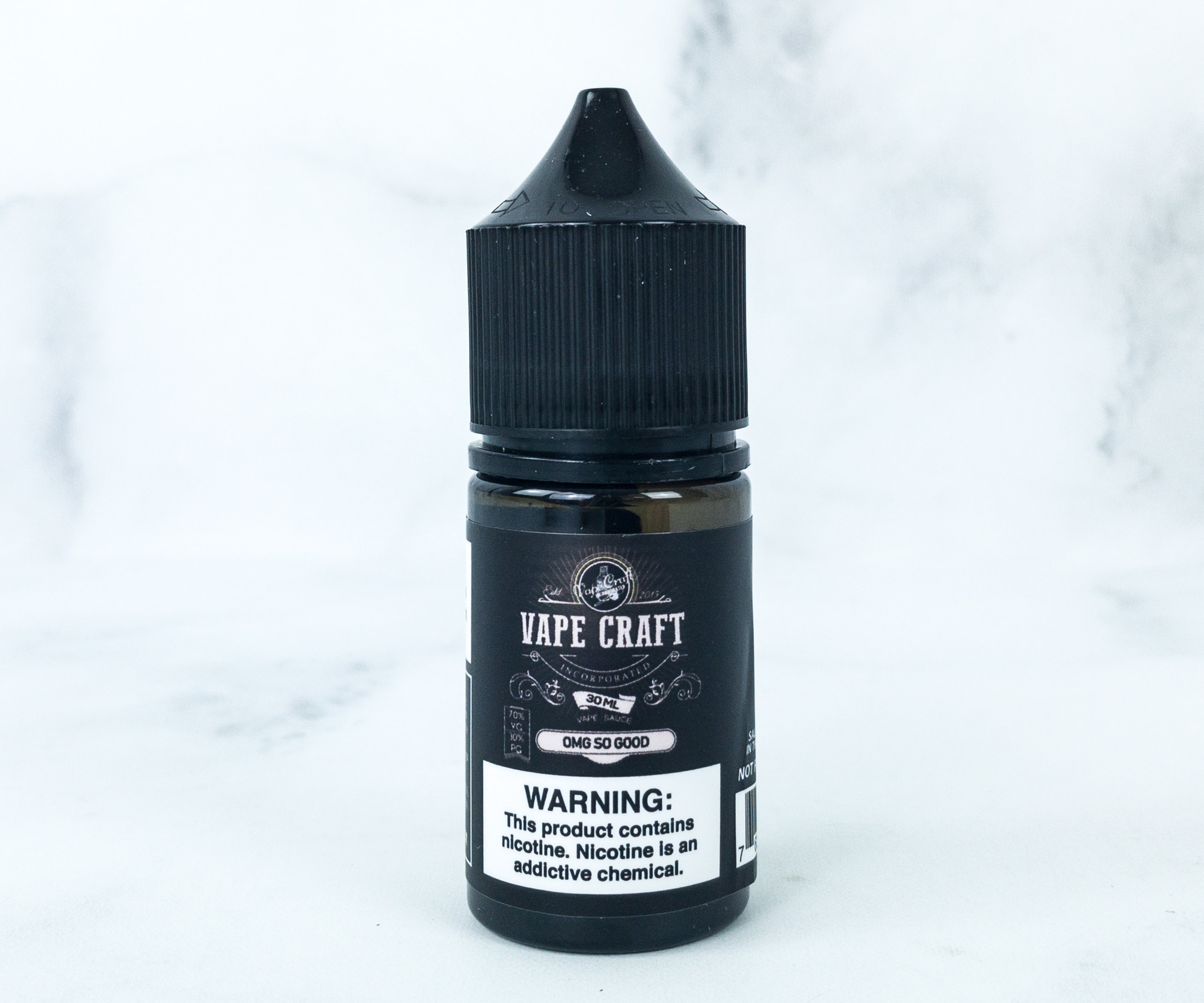 OMG So Good By Vape Craft House Line Alternative ($15) Flavors: dessert, cream, cheesecake, brown sugar, vanilla, cake, milk, custard
Here's another satisyingly sweet e-juice featuring rich notes of vanilla, brown sugar, and cheesecake, plus a well-balanced blend of milk and custard. It's an amazing juice with smooth to zero throat hit and a thick cloud production!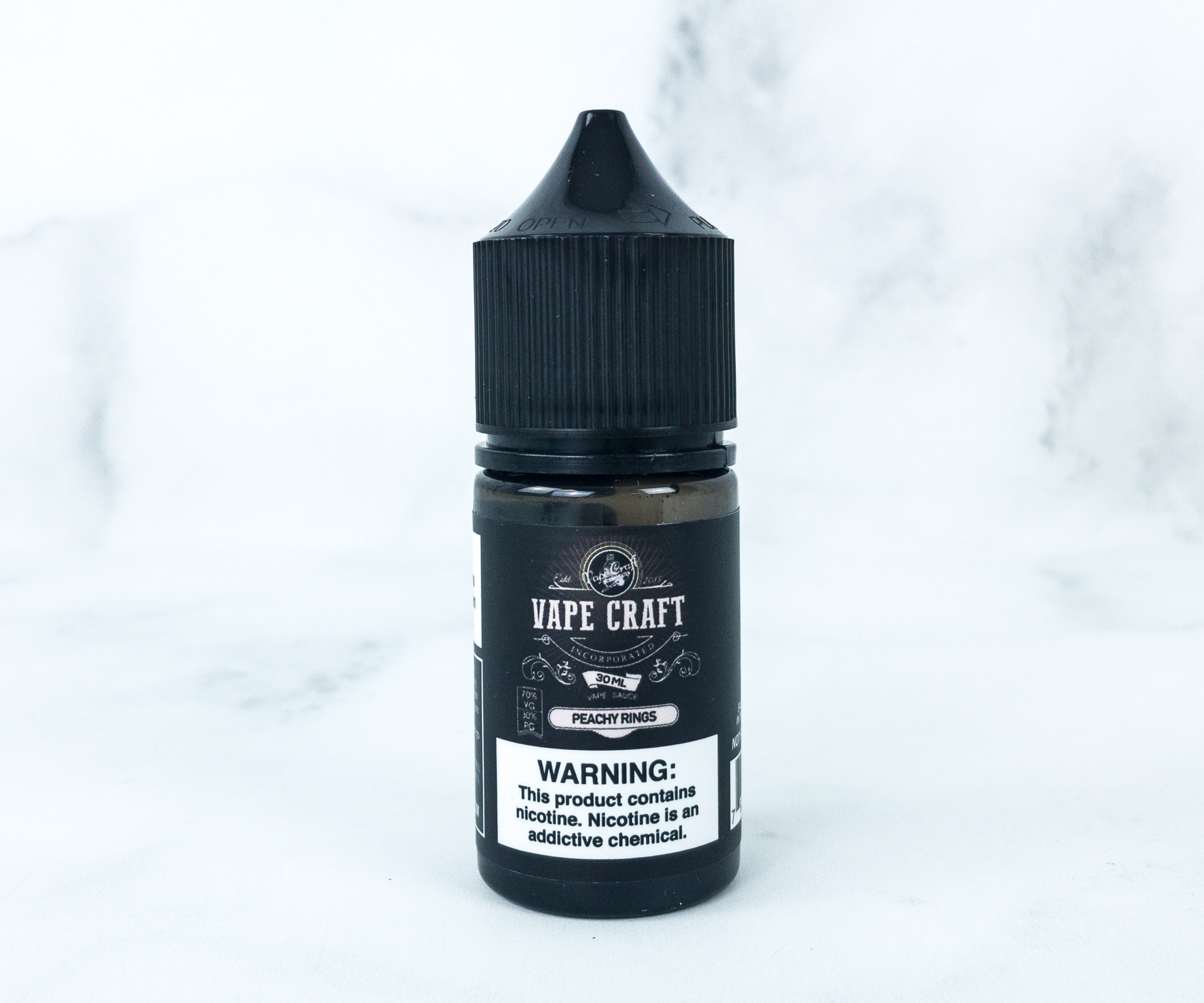 Peachy Rings By Vape Craft House Line Favorites ($15) Flavors: fruit, candy, peach, sour, tart, tangy
This e-juice's flavors resemble that of a tropical juice! The fruity peach notes are so refreshing, not too sweet and not too tart either. The flavors are so natural and it has a high vapor production.
Strawberry Daiquiri By Coastal Clouds Oceanside ($15) Flavors: fruit, coconut, pineapple, tropical, strawberry, berry
The strawberry, coconut, and pineapple flavors blend so well together, producing a refreshing e-juice with a tropical feel. It has little to none throat hit and thick cloud production!
Zamplebox is a great subscription for all vapers, whether newbies or veterans. They always include high-quality e-juices from various brands, including award-winning ones. If you want to test new vape flavors, or simply to stock up vape juices, this subscription is for you. Also, they customize your box depending on your taste preference, meaning you're less likely to receive a flavor you won't like!
Are you getting this month's Zamplebox?