The JoJo Siwa Box is a quarterly subscription box that sends exclusive apparel and accessories for fans of Jojo Siwa! She is a dancer, singer, actress and a Youtube personality. She appeared on several Nickelodeon shows, has a vlog, several singles and joined Dance Moms contest. She won the Kid's Choice Award for Favorite Viral Music Artist and Favorite Musical Youtube Creator last 2017.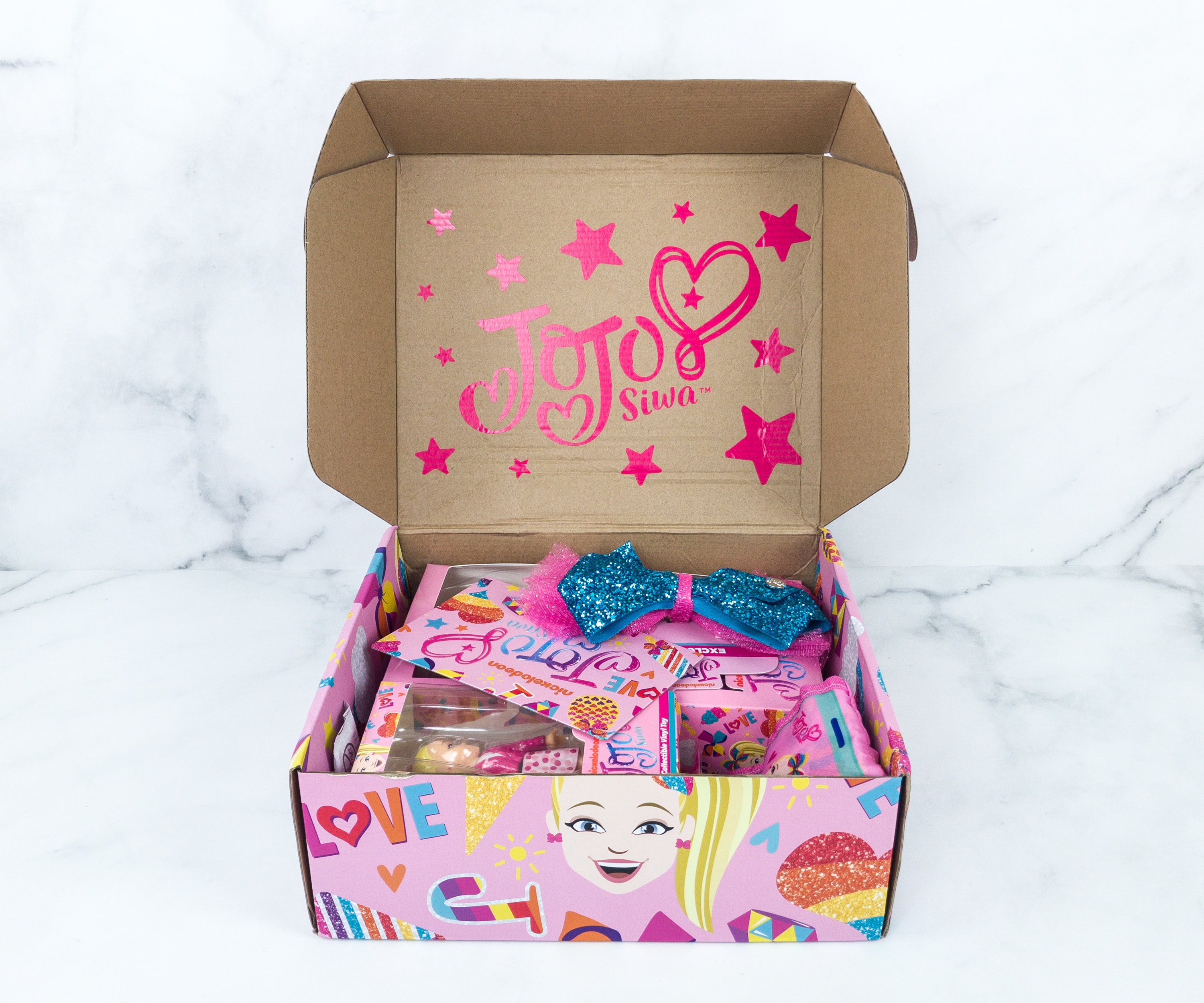 They promise a $60+ value for every box.
The information card is just as colorful as the box itself!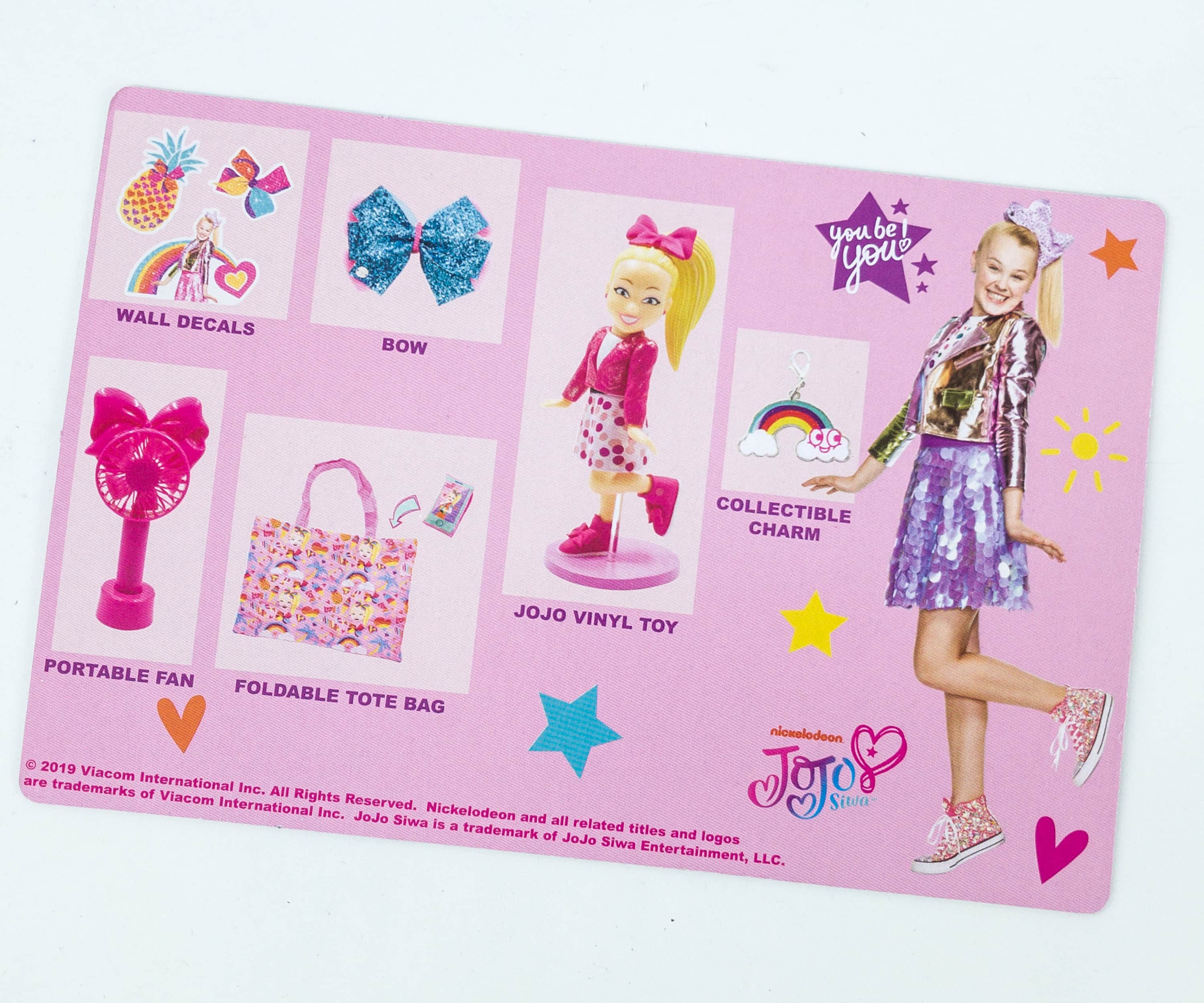 It is filled with product photos and names, but without descriptions.
Some of the items came in their individual packaging.
Everything in the box!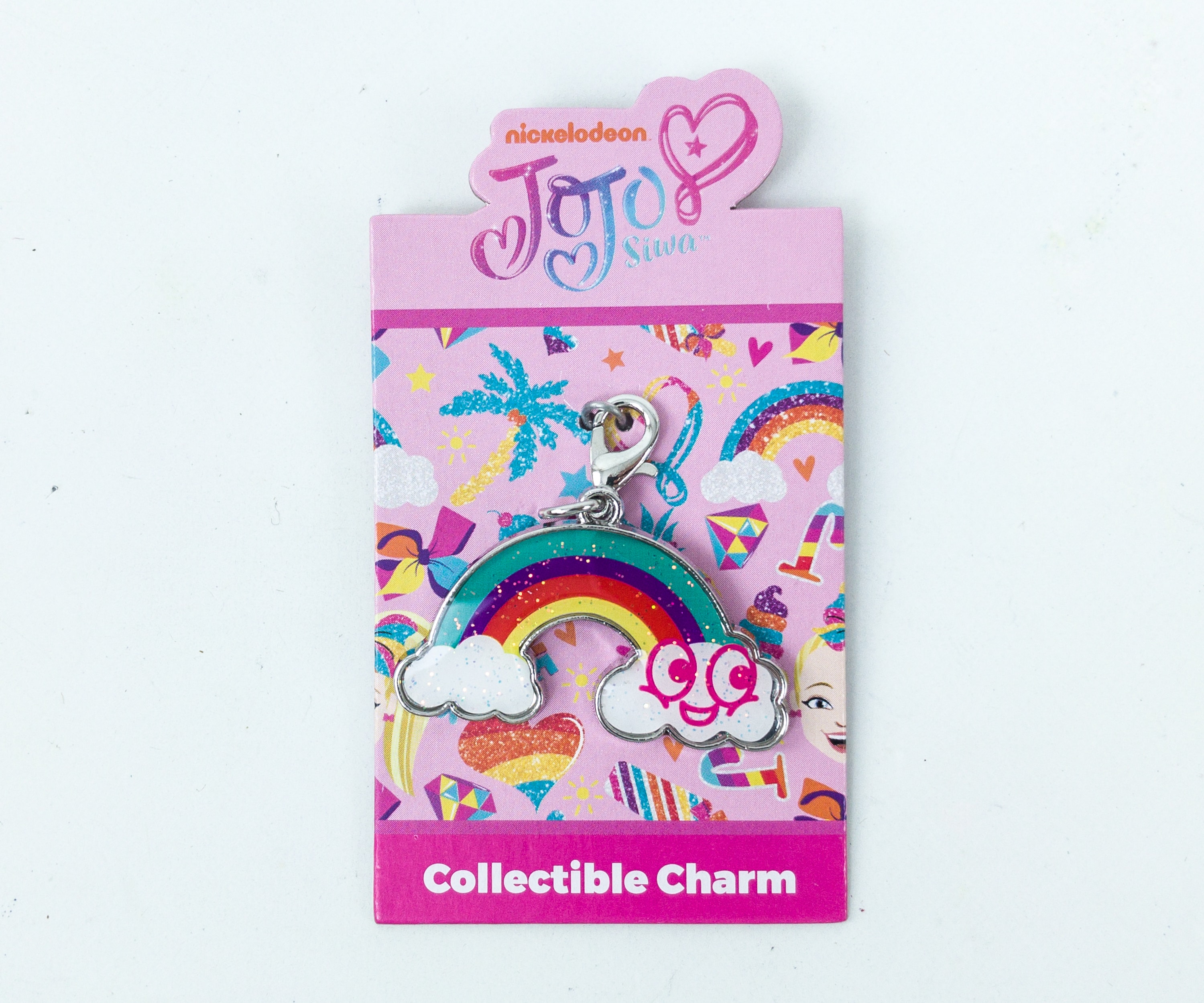 Collectible Rainbow Charm. Every quarter, we get a collectible charm from this box, and this summer, it's a glittery rainbow with a smiling cloud at one end!
The joyful-looking rainbow also has a mini trigger snap that you can you use to add it to a bracelet or keychain!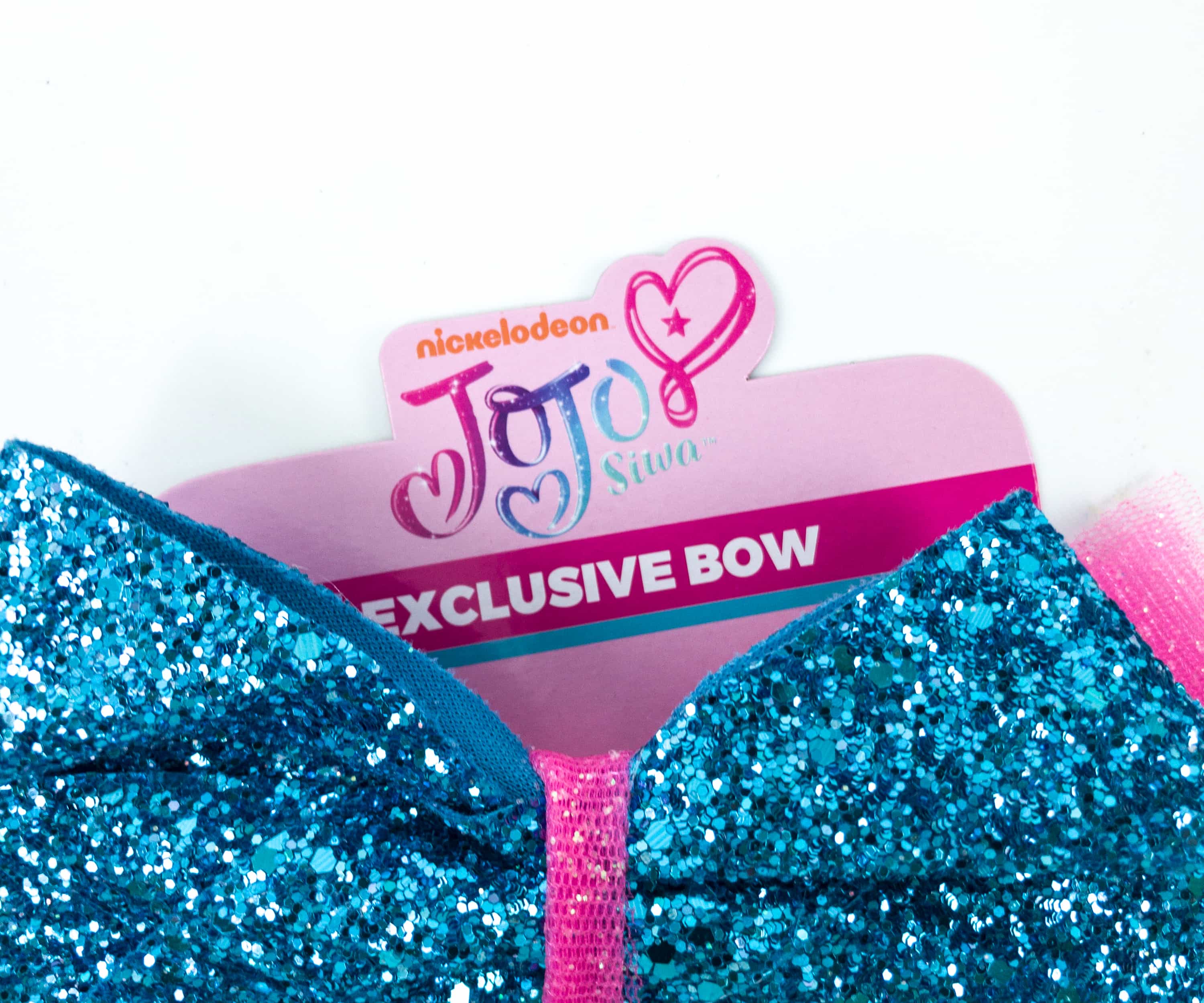 Exclusive JoJo Siwa Bow. Jojo is known for her stylish bows, and we're happy to get one from this box. It's an exclusive item as well.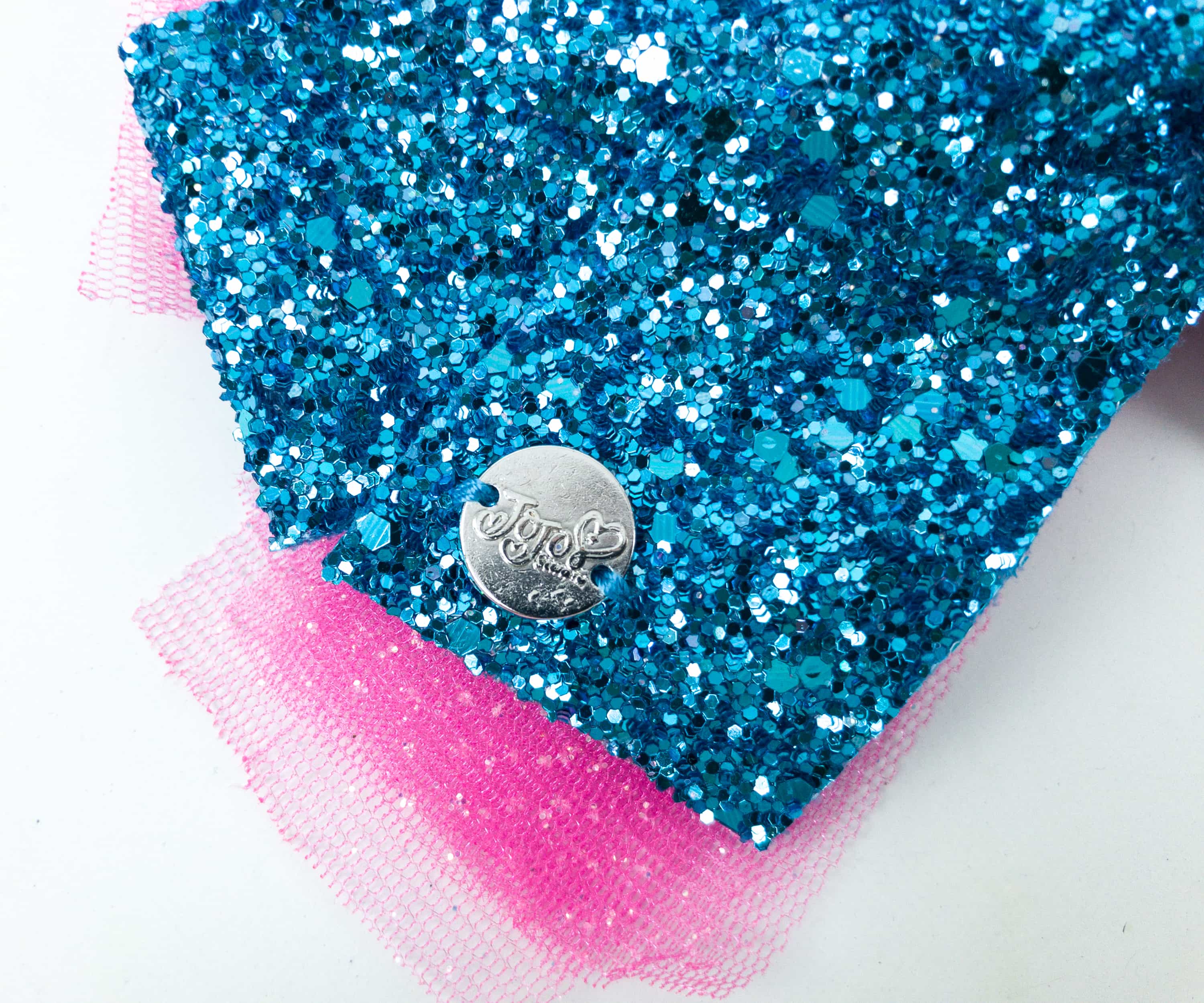 Like most of the bows from Jojo's box, there is a charm-like round metal attached to the lower part of the ribbon where Jojo's logo is engraved.
The bow will definitely catch attention. It's glittery and really trendy.
Aside from the blue glittery bow part, there's also an attached pink mesh that follows the shape of the bow, and an alligator hair clip to keep it in place when used.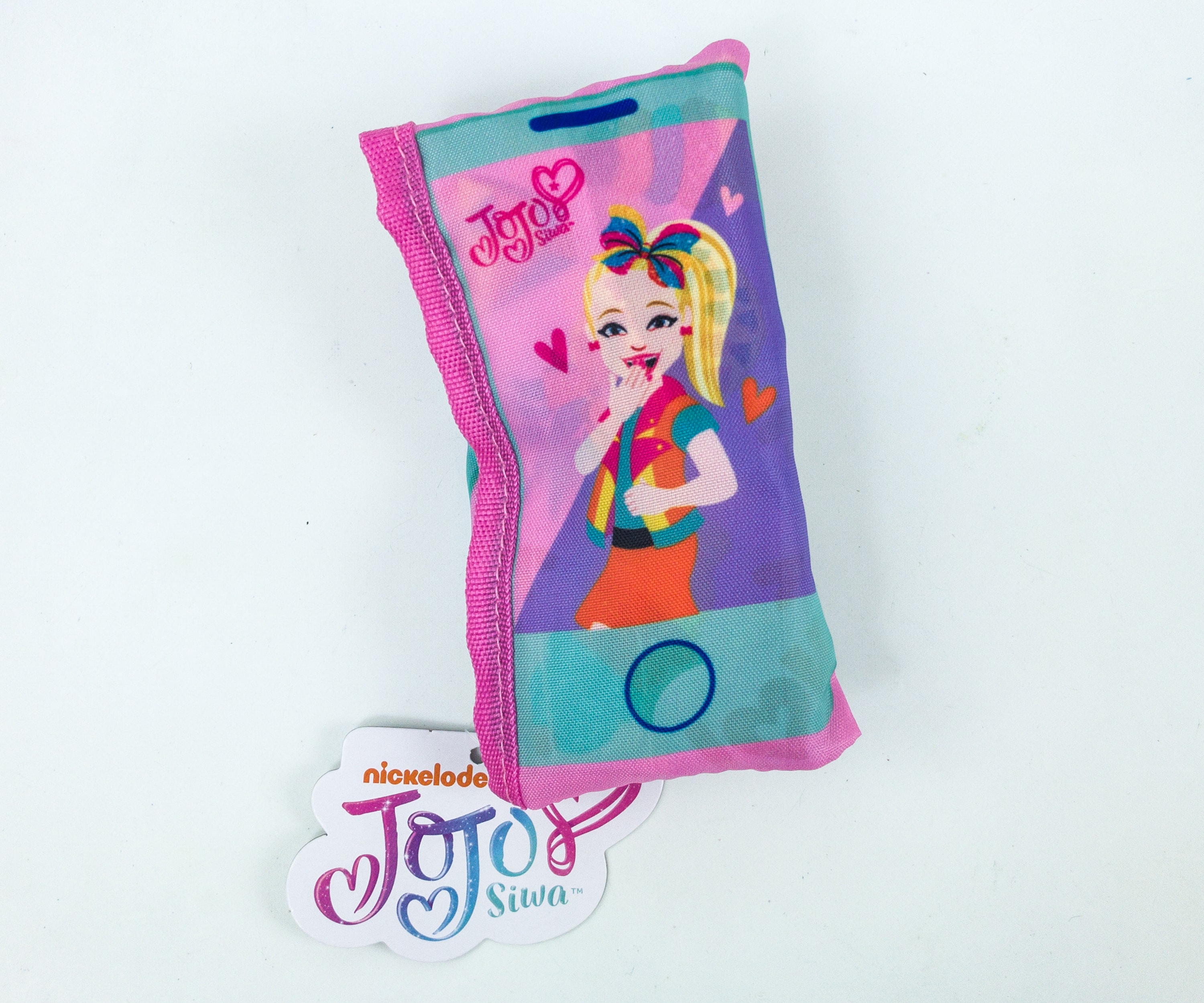 Foldable Travel Tote Bag. We're also excited about this tote bag. We usually need more storage space when we travel so getting this is just perfect!
Unfolding the bag, it reveals lots of summer-themed designs like pineapples, ice creams, trees, and more. It's just so pretty and fun!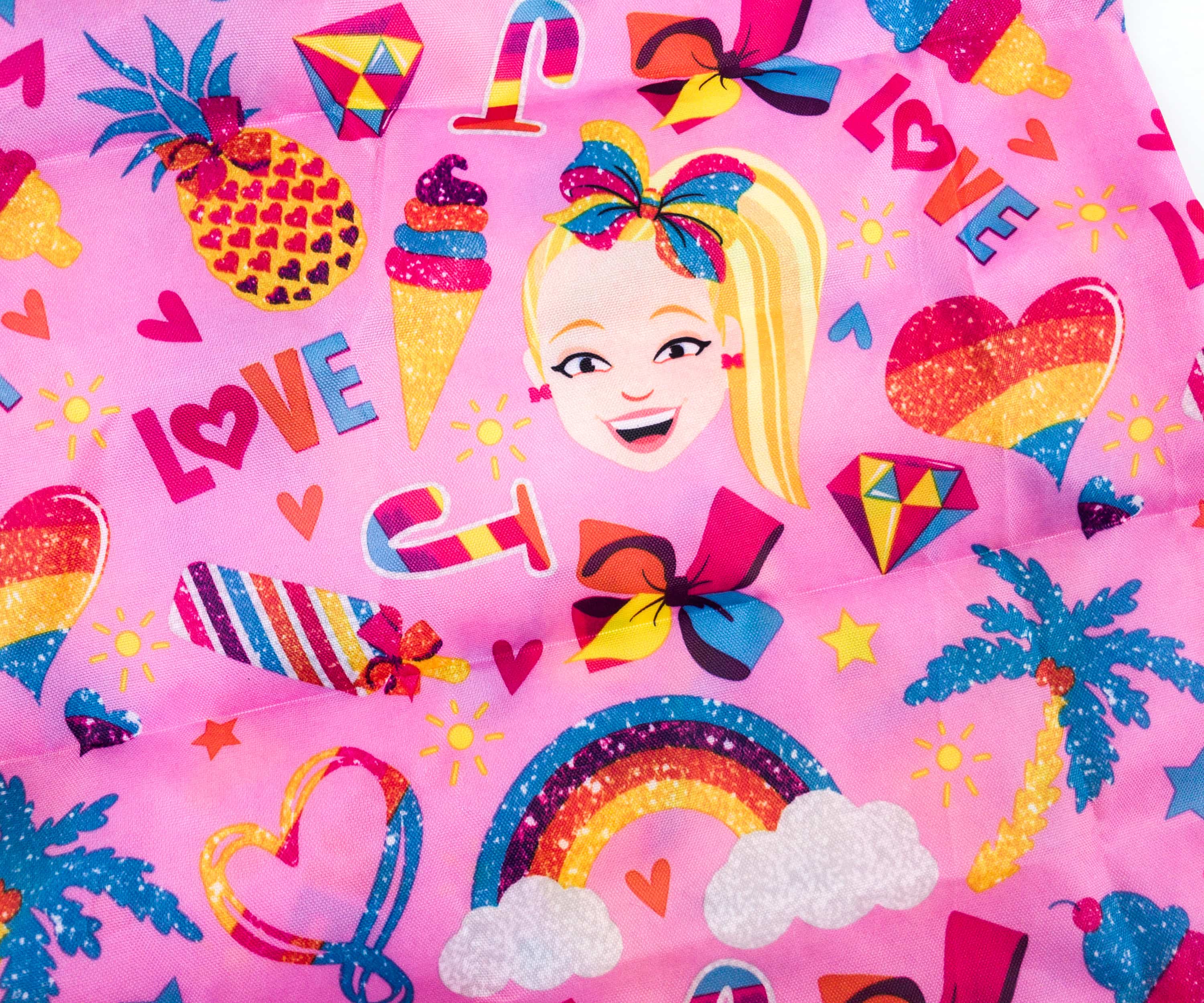 There's Jojo gracing the bag as well. It'll be a great extra bag when we go out on the beach, or when we travel. The bag can be easily stashed with our other items.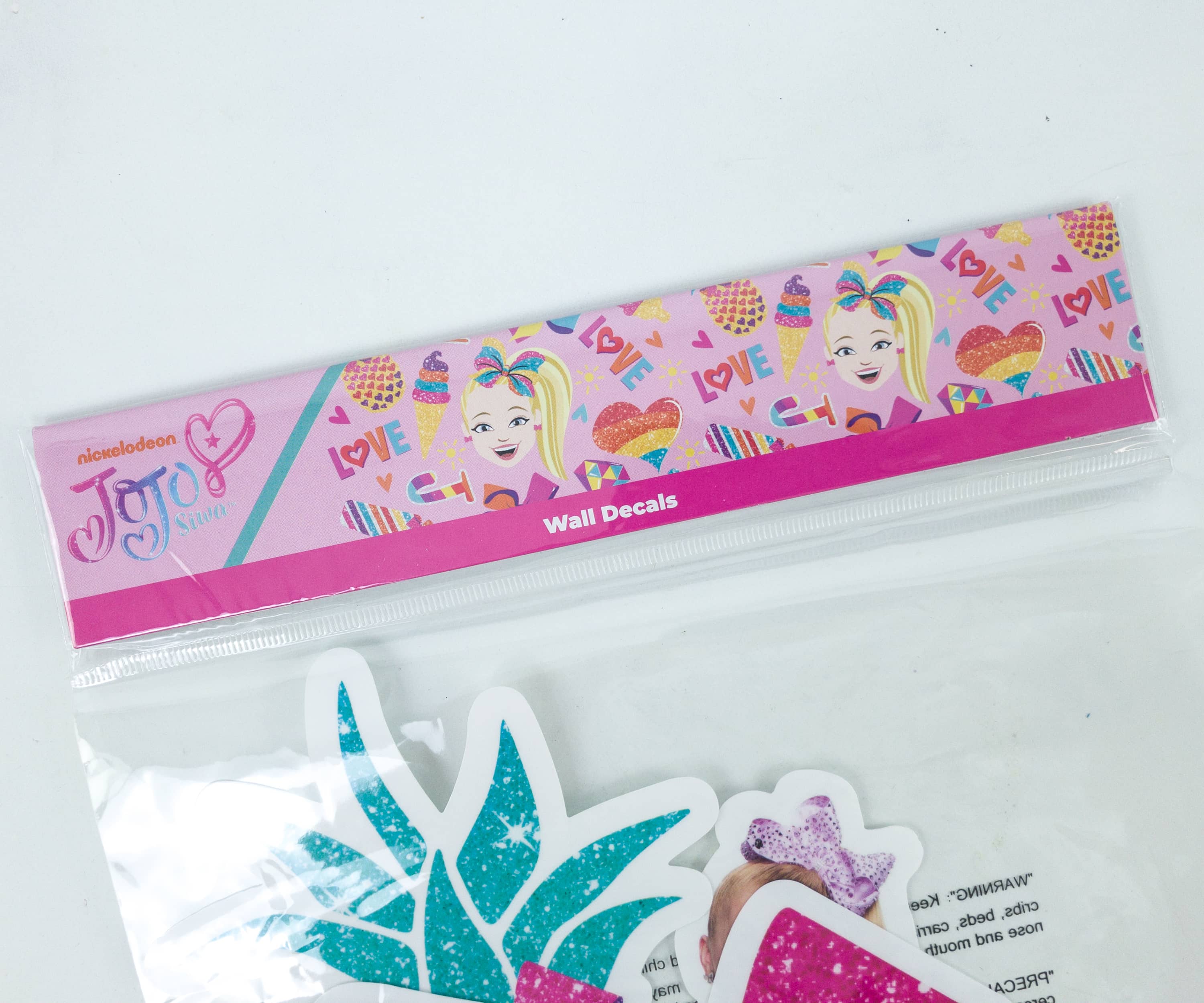 JoJo Siwa Wall Decals. To add fun to any corner of the room, here are wall decals with colorful and glittery designs. There are three of them in the pack.
We got a lovely pineapple, a colorful chic bow, and of course, Jojo with a rainbow ending in a pretty heart. They're all cute!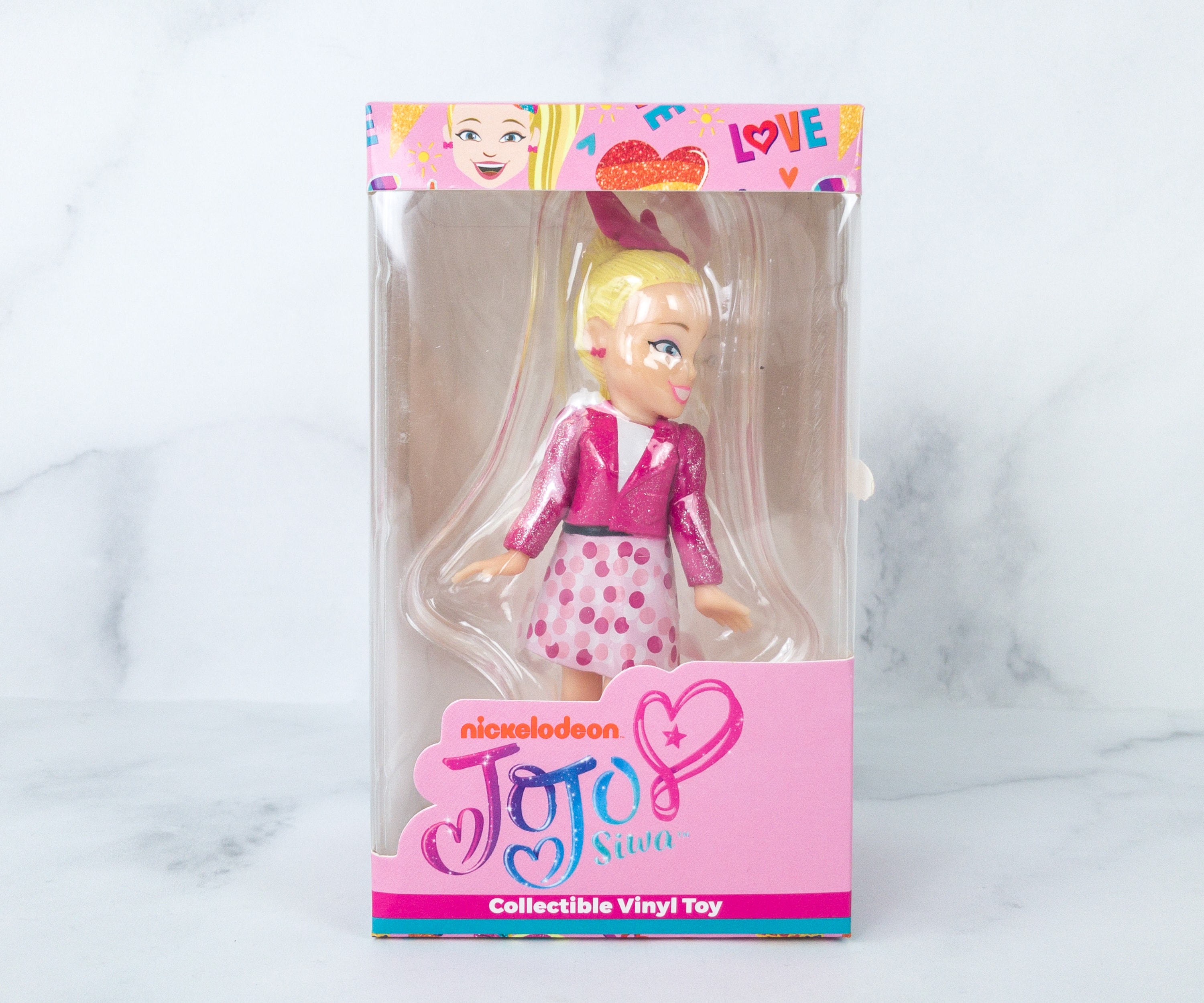 JoJo Siwa Vinyl Toy. Jojo has her own vinyl toy version as well, and it's even doing her signature pose!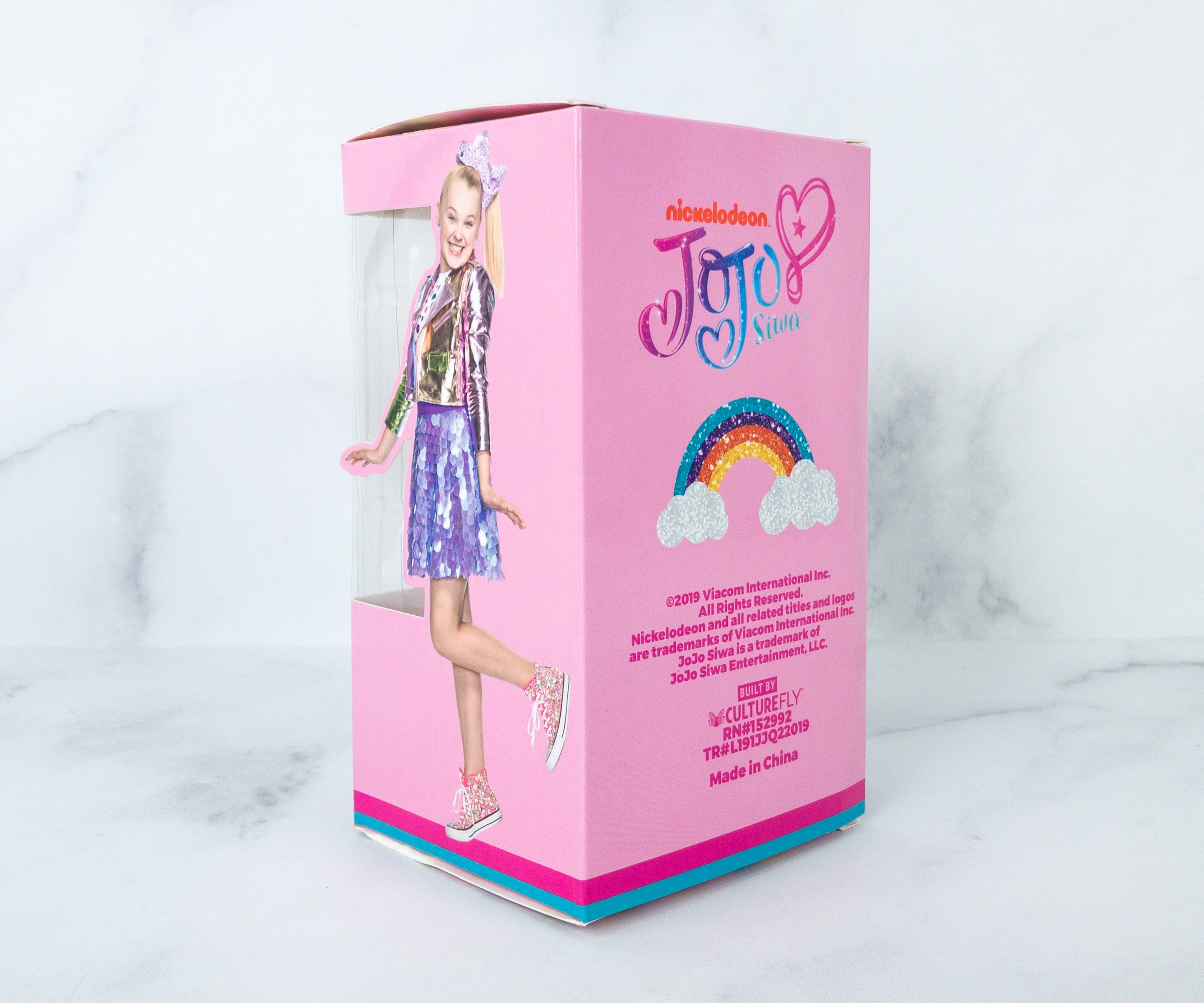 The toy comes in a pretty pink window box.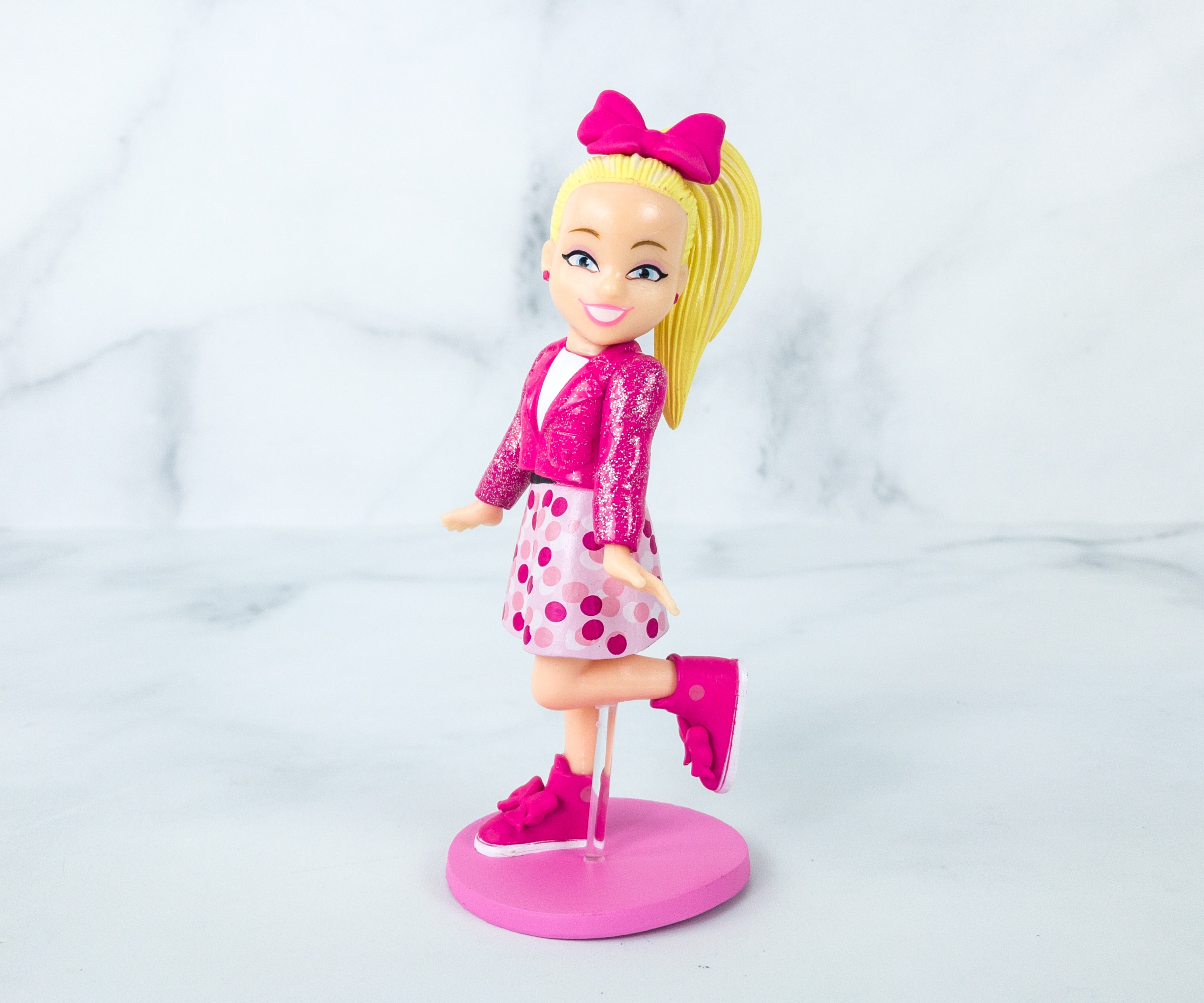 Jojo looks chic and trendy on this one. What else can you expect from a fashion icon, right?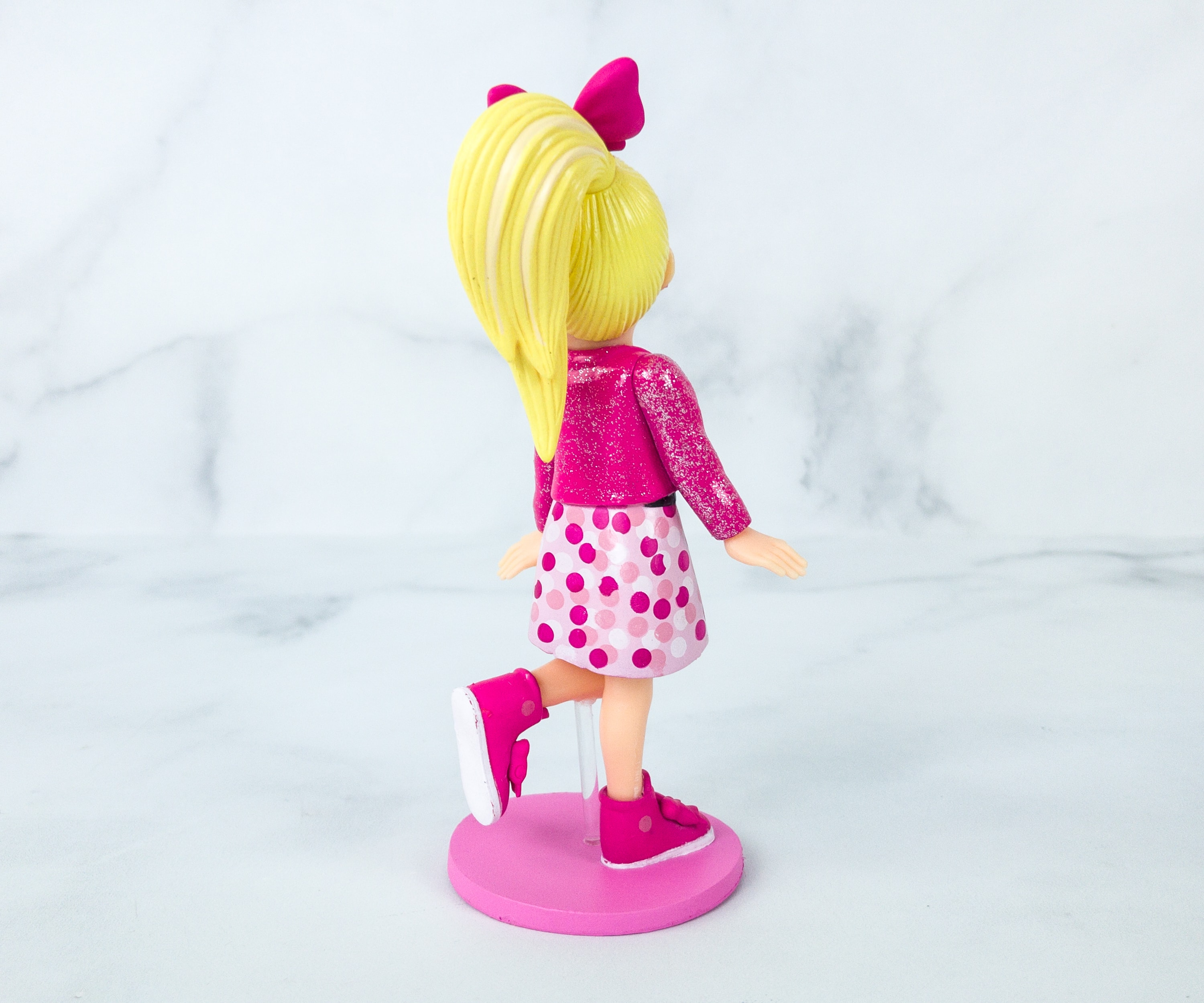 All the pink items suit her, and her outfit is just gorgeous!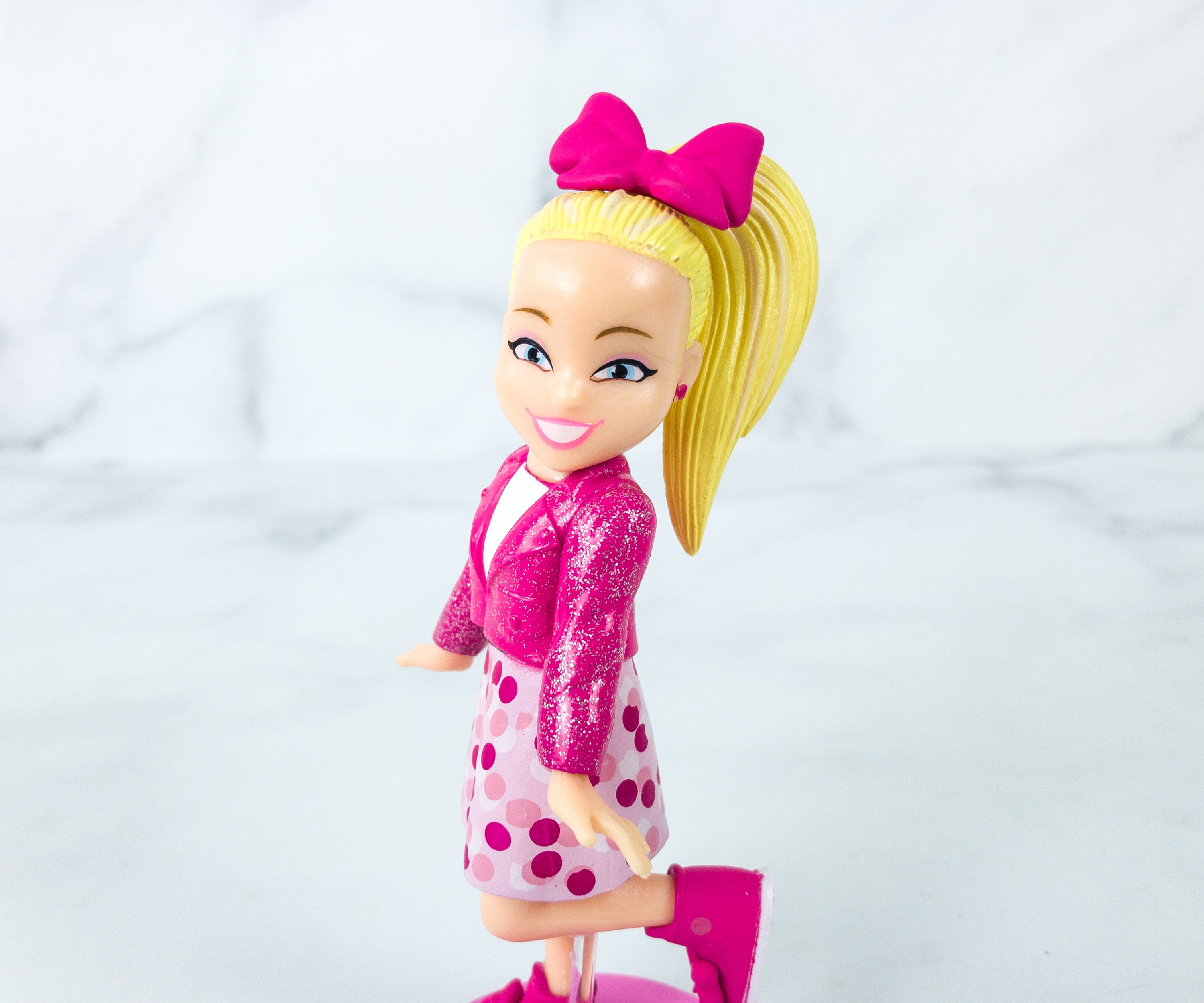 I also love how each vinyl figure from this box always include the iconic Jojo Siwa bows! We're loving the shiny pink jacket too! And those shoes look fab!
USB Chargeable Bow Fan. Bow-themed items from this box are always fun, and this time, very useful to combat the hot weather!
The box includes the directions for use of this mini bow fan!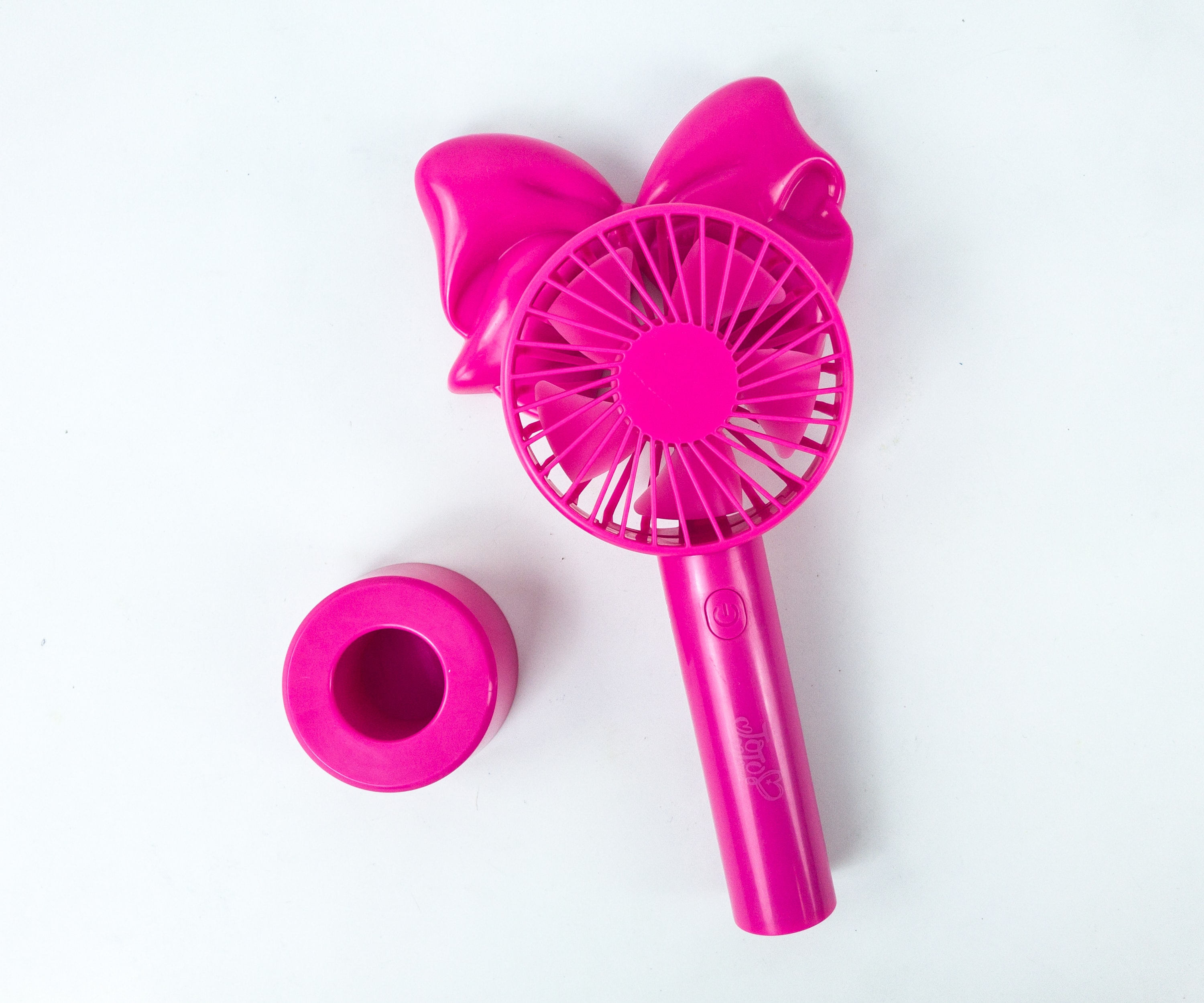 The fan can be handheld, and you can also make it stand on its own by docking it on the included fan cradle.
What I love with this fan is that it is rechargeable! No more worries when it runs out of power, just use the micro-USB cable to charge it.
It's the perfect companion during long trips or a long stay outside! It will definitely ease your feeling of discomfort during the hot days. We're definitely stashing this inside our travel bag along with some other refreshments.
It's a box full of treasures for Siwanatorz and for anyone who loves girly and cute items! Girls love this box and it keeps on sending adorable goodies. Our favorites this month are the mini fan and the bow. The tote bag is also nice, and even the vinyl figure that makes another awesome Jojo Siwa collectible. Jojo is definitely a fashion icon, and we love how this box represents her so well!
FYI – this summer box is still available to order, but it will sell out soon!
Are you getting The Jojo Siwa Box too?