ShadowMe by LiveGlam is back! Every other month, it will be bringing you 9 new, high-quality, cruelty-free and vegan pigmented eyeshadows for $19.99 with free US shipping ($5.99 international). Like other LiveGlam subscriptions, you can trade, skip, or cancel anytime. (Individual trade will not be available for ShadowMe.)
LiveGlam also offers the MorpheMe Brush Club + KissMe Lipstick subscriptions.
DEAL: Get to pick a FREE lippie with any subscription plan during the signup process!  Just use this link to sign up! You'll also save $10 on a 6-month plan or get a free month with an annual subscription!  Save 10% in the Liveglam shop with coupon code HELLOBOXES.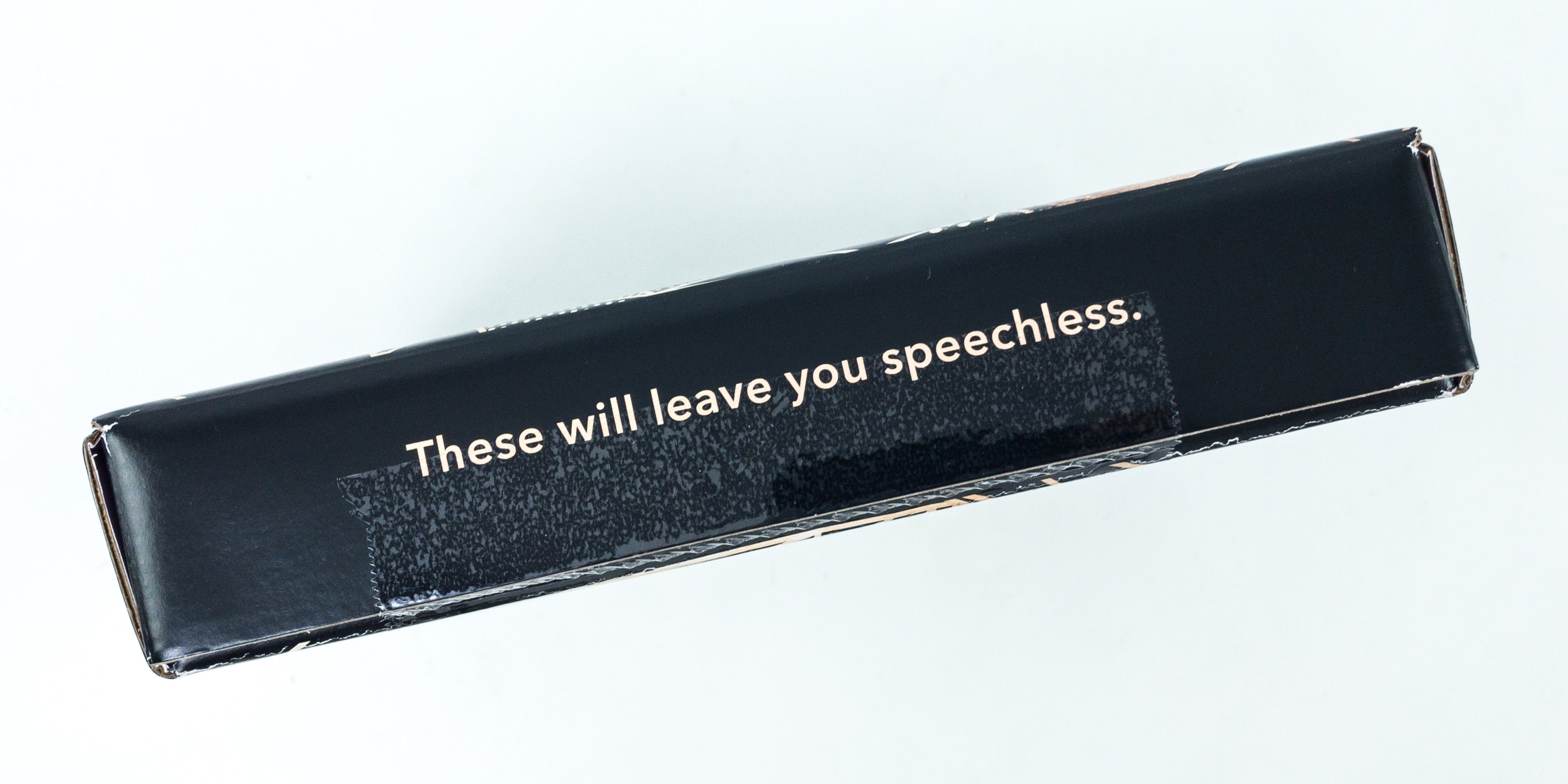 There's a text on the side of the box and it says "These will leave you speechless." I bet!
Here it is! Are you as excited as I am?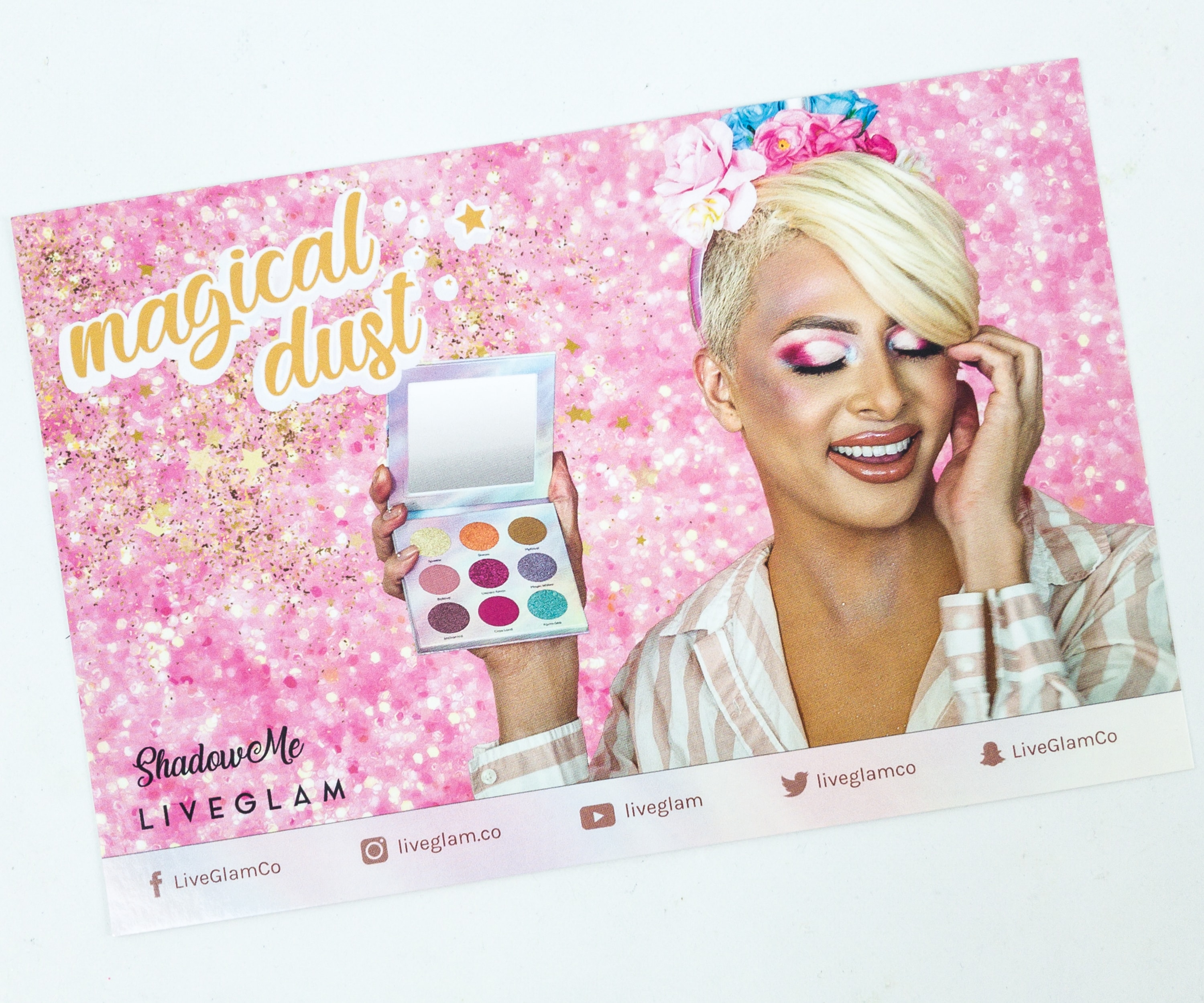 The palette is called Magical Dust!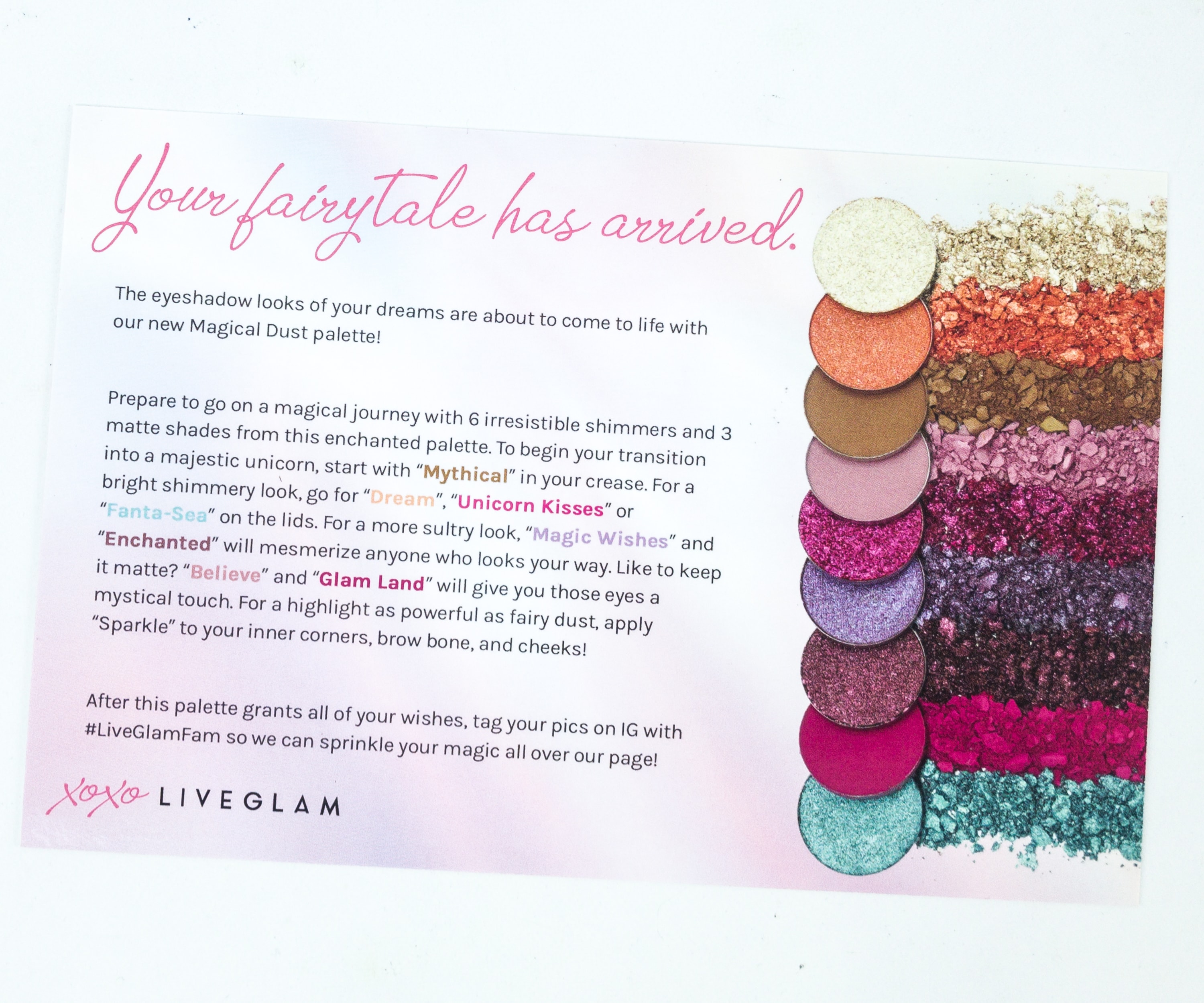 At the back of the card, you'll see the name and description of each shade. They also encourage you to use the hashtag #LiveGlamFam when you upload a photo of it on Instagram so they can repost your gorgeous looks!
Everything in my box!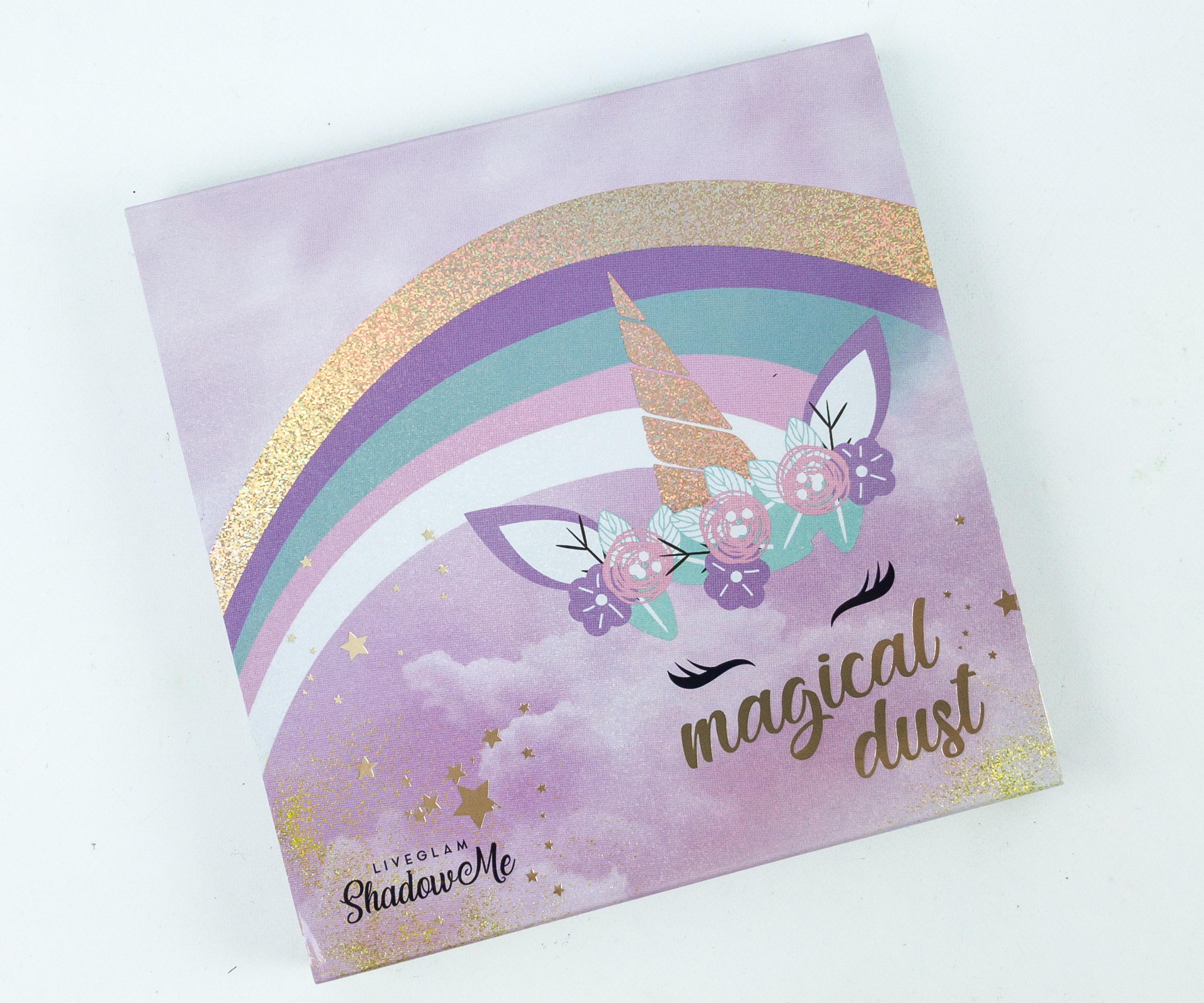 The sleeve design made my heart flutter because I love unicorns!
There are glitters all over the cover, building up the excitement before we finally see the palette. Of course, it also listed ingredients used and other things you need to know about the product. Good to know that LiveGlam products are also vegan, paraben-free, and cruelty-free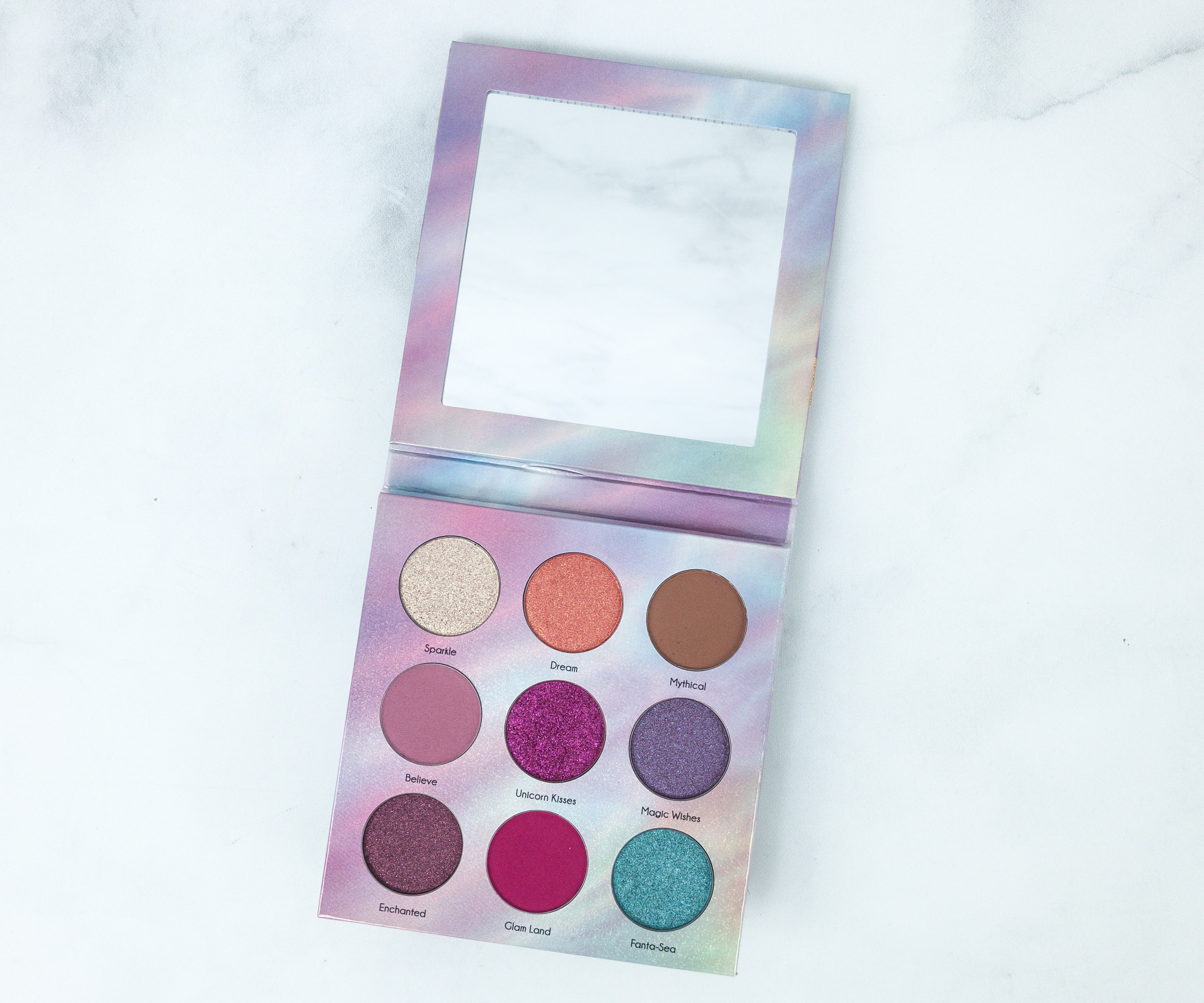 There are 6 glittery shades (Sparkle, Dream, Unicorn Kisses, Magic Wishes, Enchanted, and Fanta-Sea) and 3 matte shades (Mythical, Believe, and Glam Land). They do live up to the palette's name!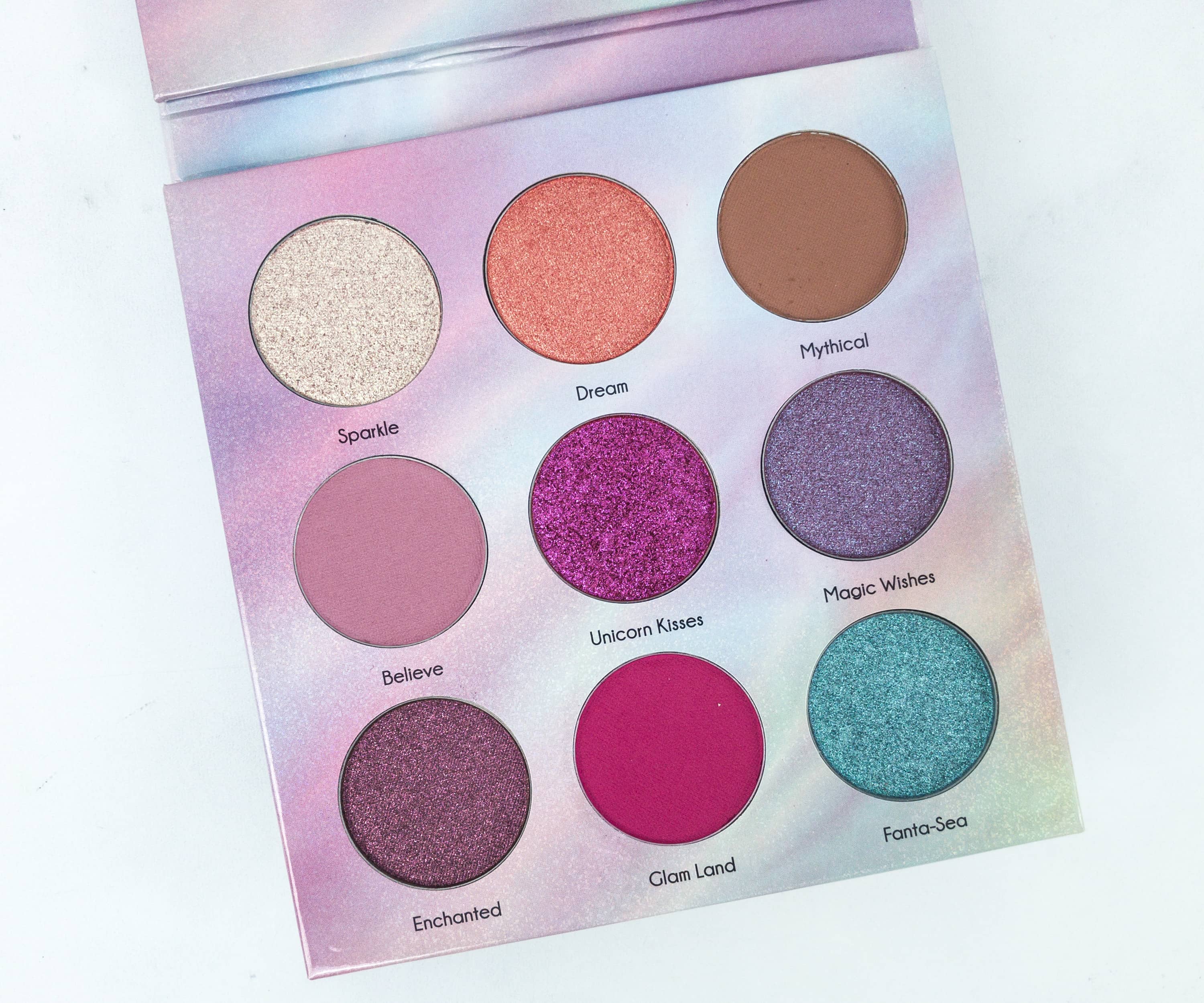 Like the previous Shadow Me palettes I've received, these are well-pigmented, blendable, and buildable.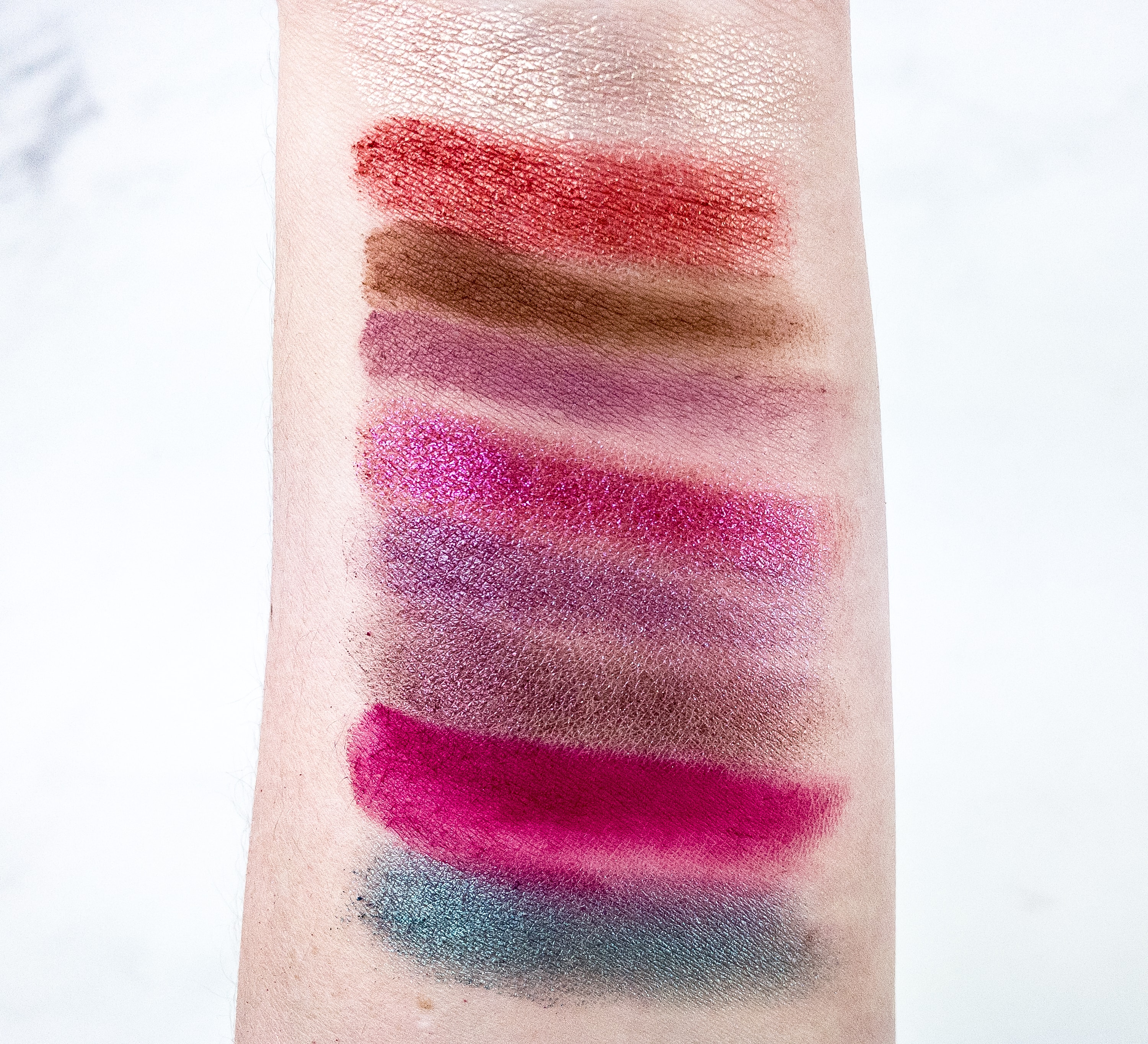 ShadowMe recently returned and we're still on a high regarding the happy news! Their shades are the best when it comes to the colors and wearability, and this month's unicorn-themed palette is certainly not an exception. It even exceeded my expectations. I love the vivid colors of the featured shades, plus the fact that I can easily mix and match them to create a wide variety of looks. The formula is amazing as well, it applies smoothly and it doesn't dry out my skin. Whether for special events or for everyday use, these are perfect. I'm looking forward to more fun themes and shades in future boxes!
What do you think of this bonus ShadowMe palette?