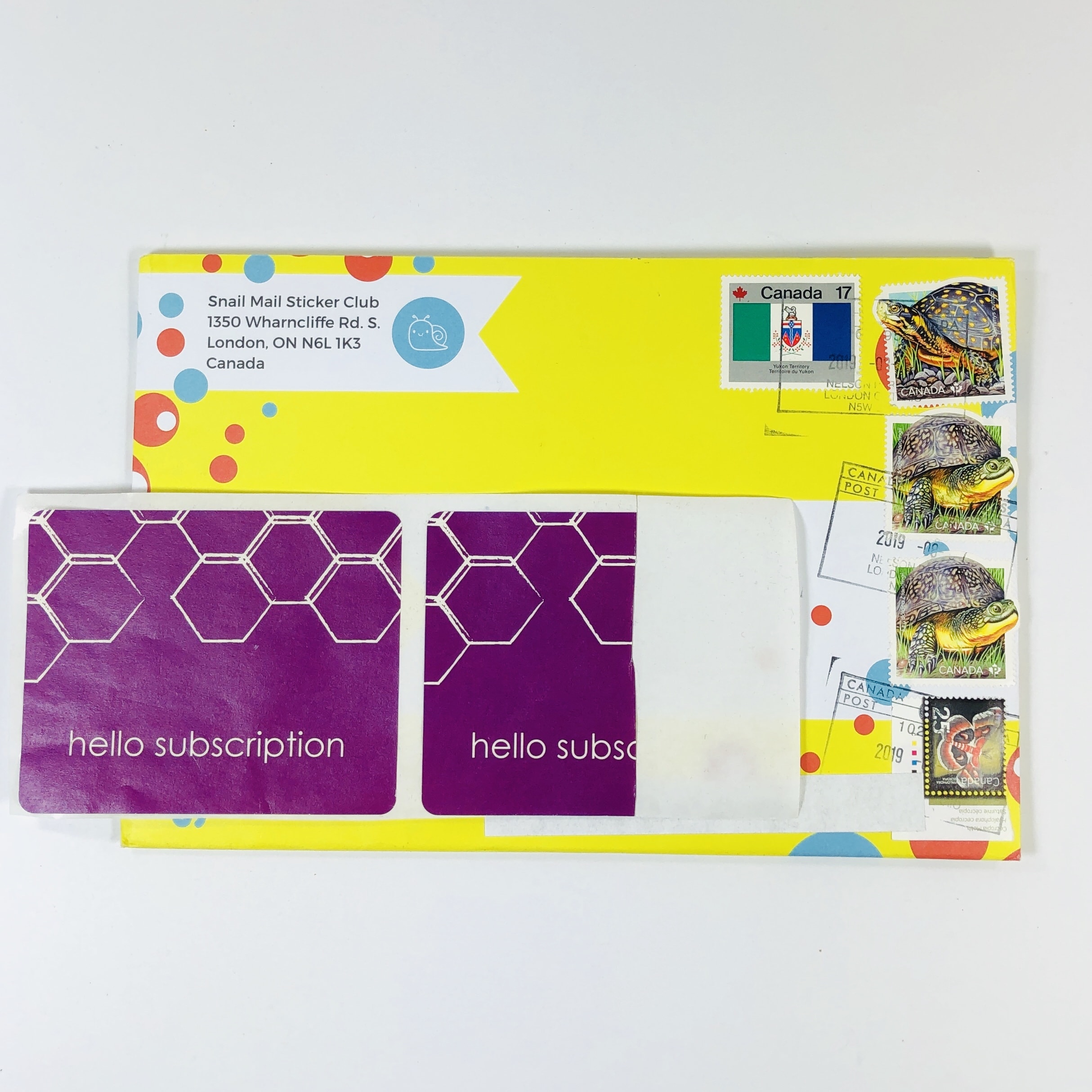 Snail Mail Sticker Club is a monthly sticker pack that sends over 10 different sticker sheets, a big frame-able postcard, and two affirmation cards (one for you, one for a friend) for $15.95 CAD (around $11.96 USD) with the price dropping for longer terms. Shipping is free to the US and Canada and $6 everywhere else. The stickers are perfect for planners, teachers, kids, and the whole family and there are no themes, just a selection of random but adorable stickers! Speaking of teachers, educators can get a 15% discount, just fill out the form on the website and submit.
DEAL: Get 20% off your first monthly subscription box! Use coupon code HELLO20.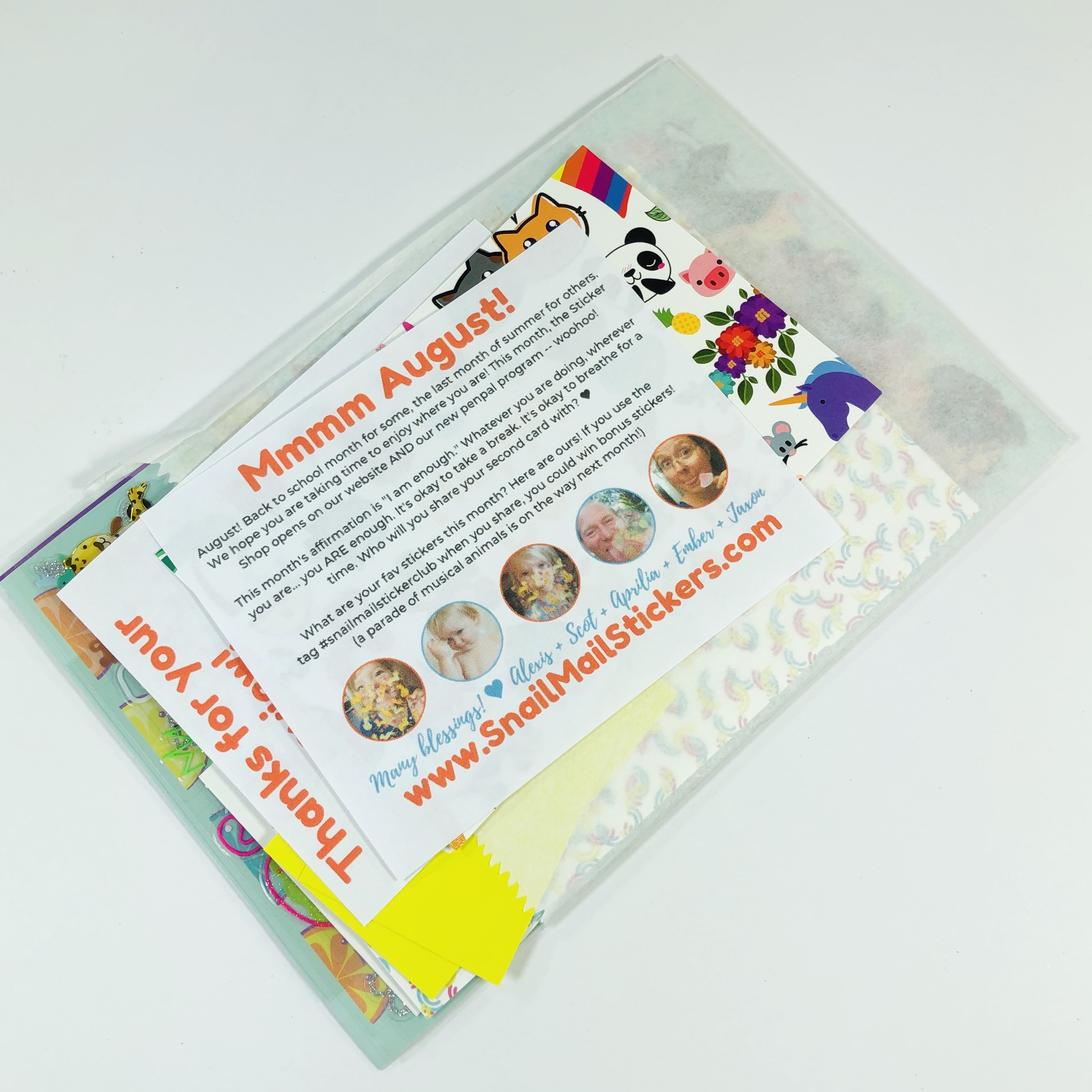 My items were shipped in an envelope with the stickers in a baggie with a snail sticker, plus a few extras on top.
I received a bit of info about this mailing. You can win bonus stickers for sharing pictures of your shipment on social media. The online shop is now open at www.snailmailstickers.com/shop, and subscribers will receive a 10% discount for purchases.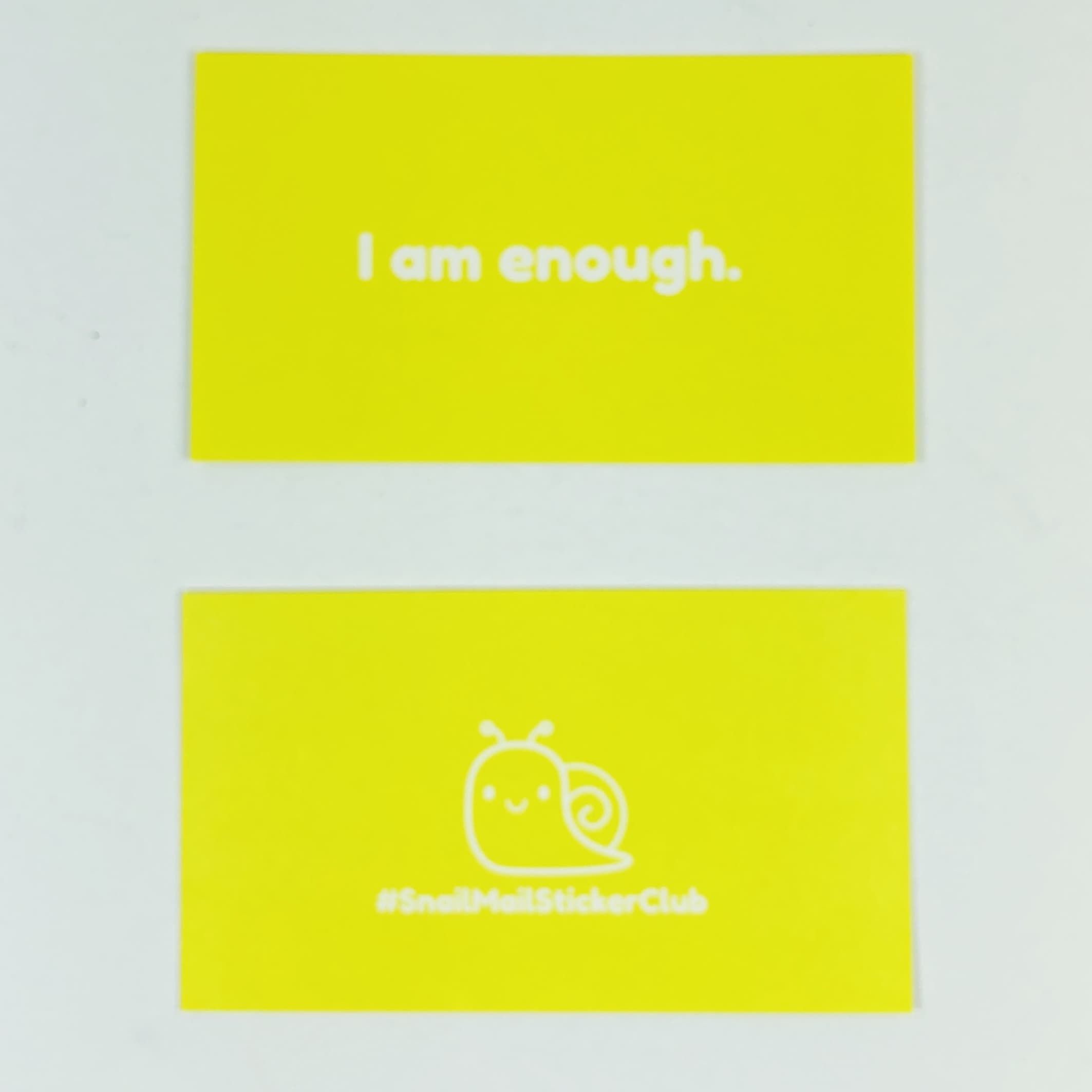 I received two affirmation cards, one for me and one for a friend. I flipped one over so you can see the back.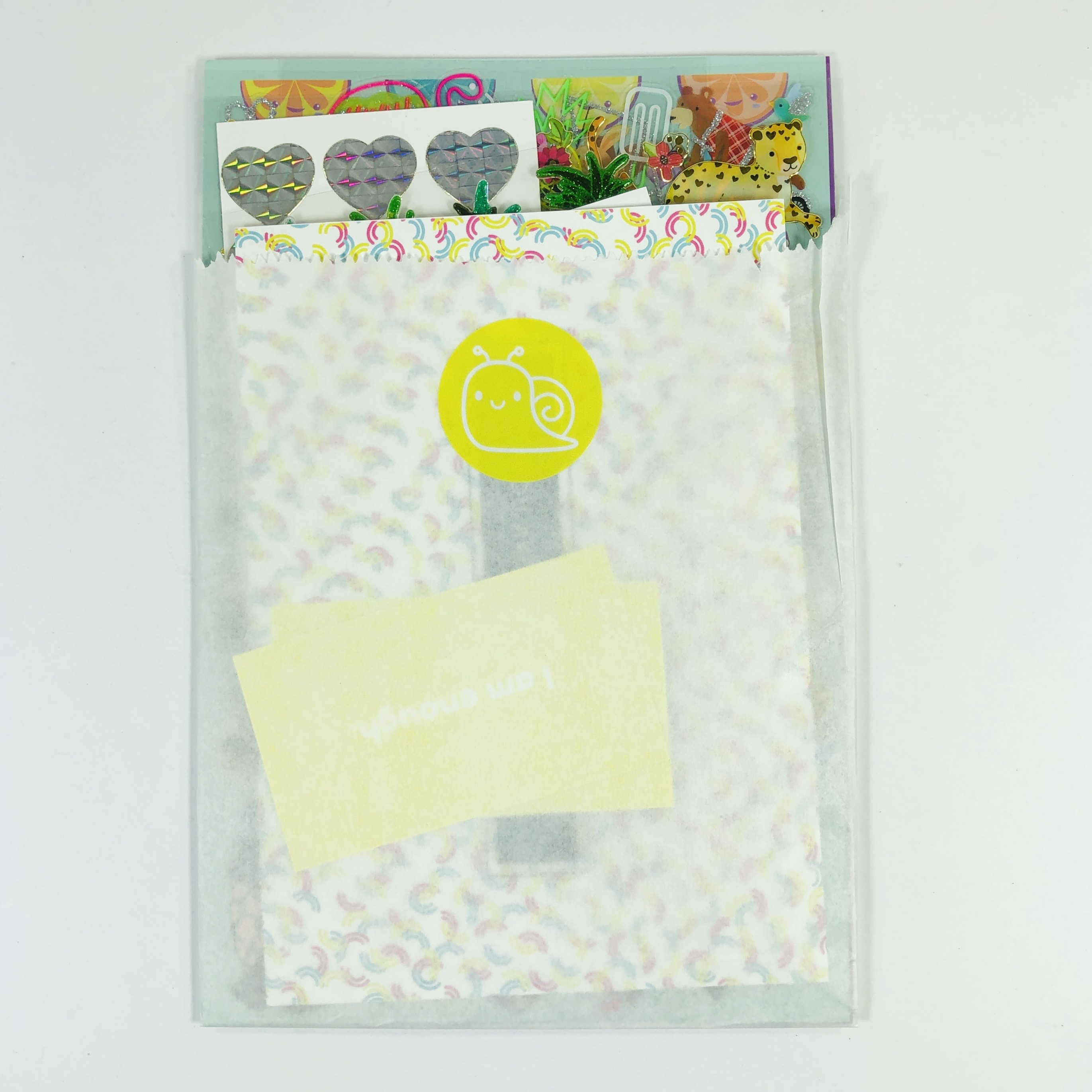 The stickers were tucked into a bag.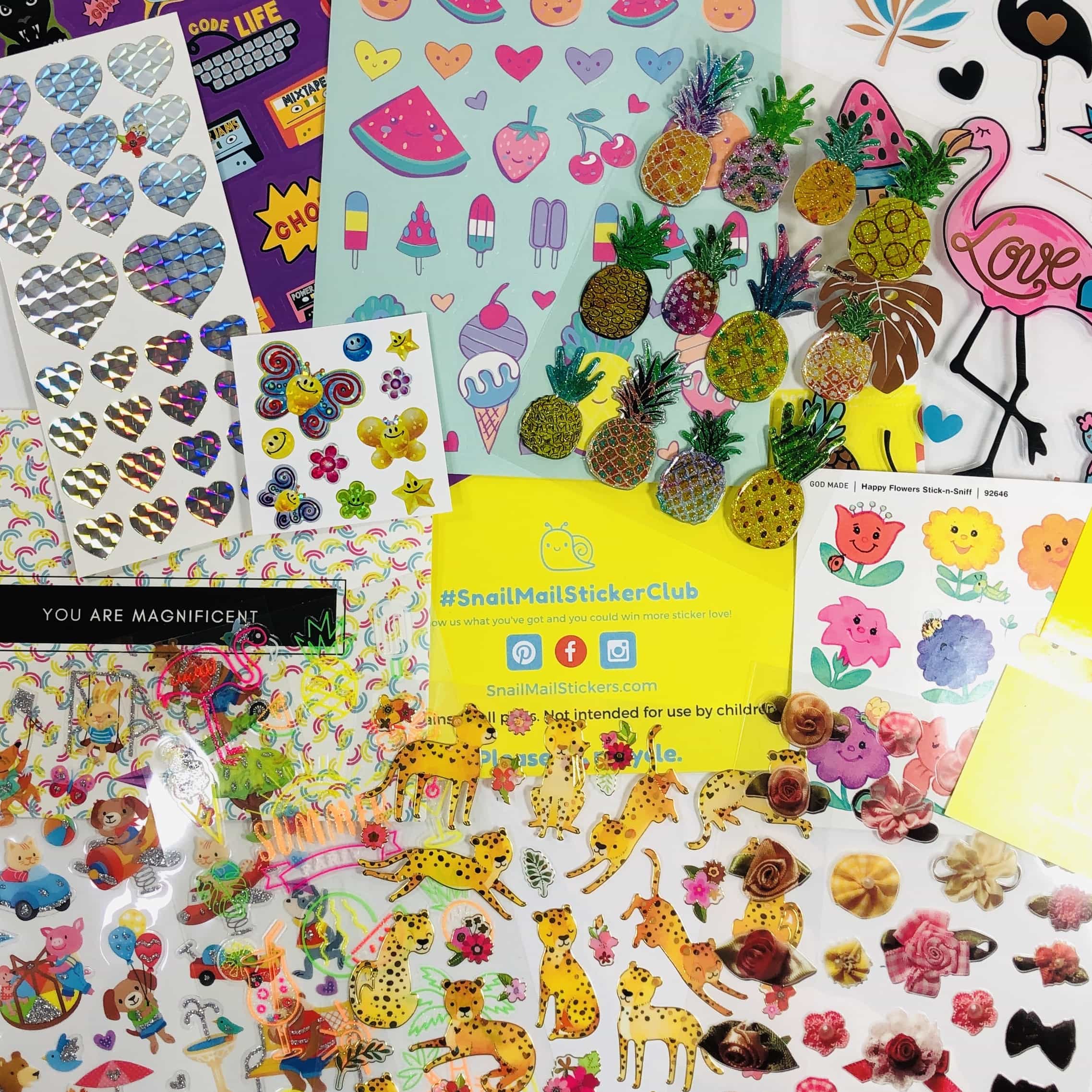 Everything in my pack!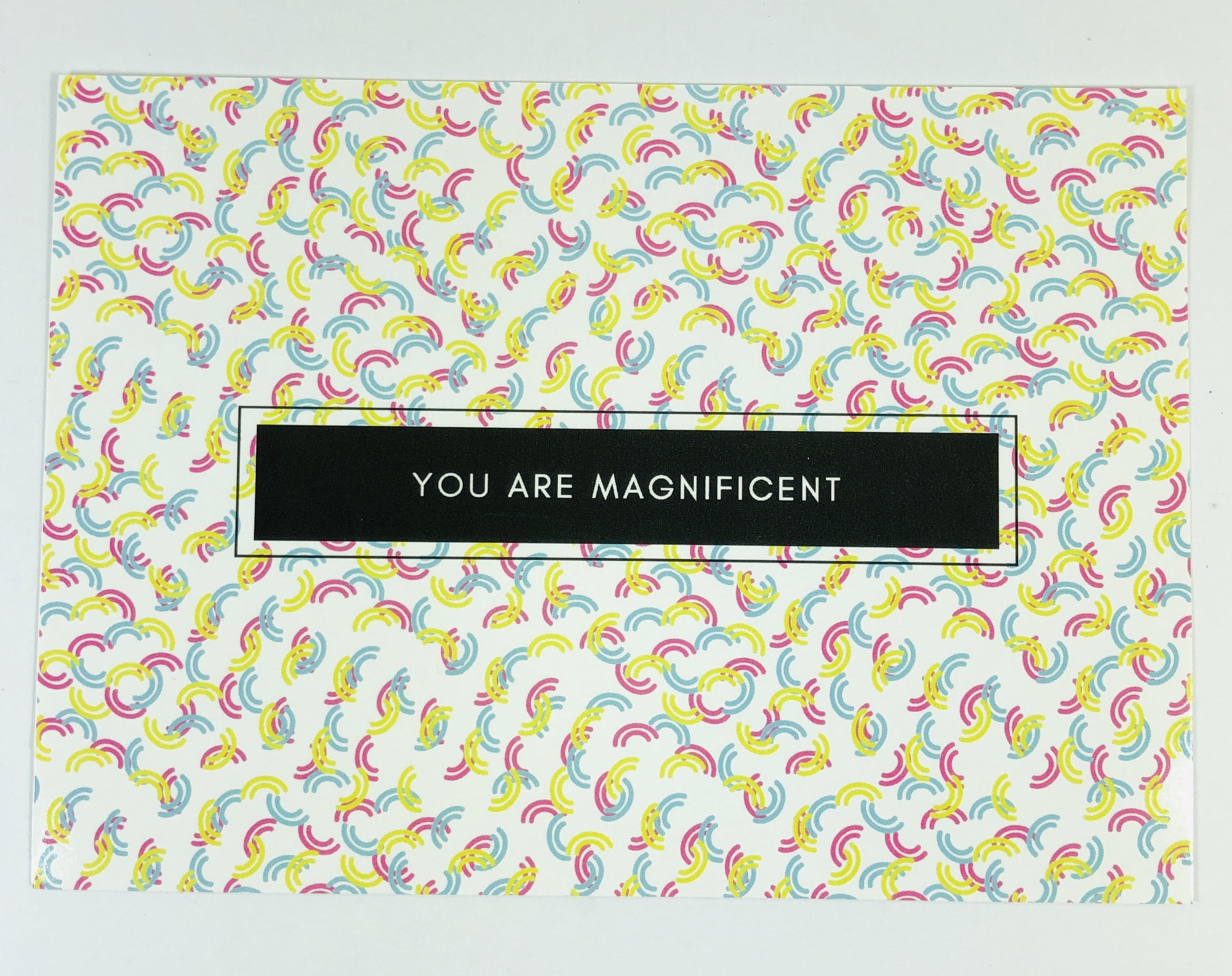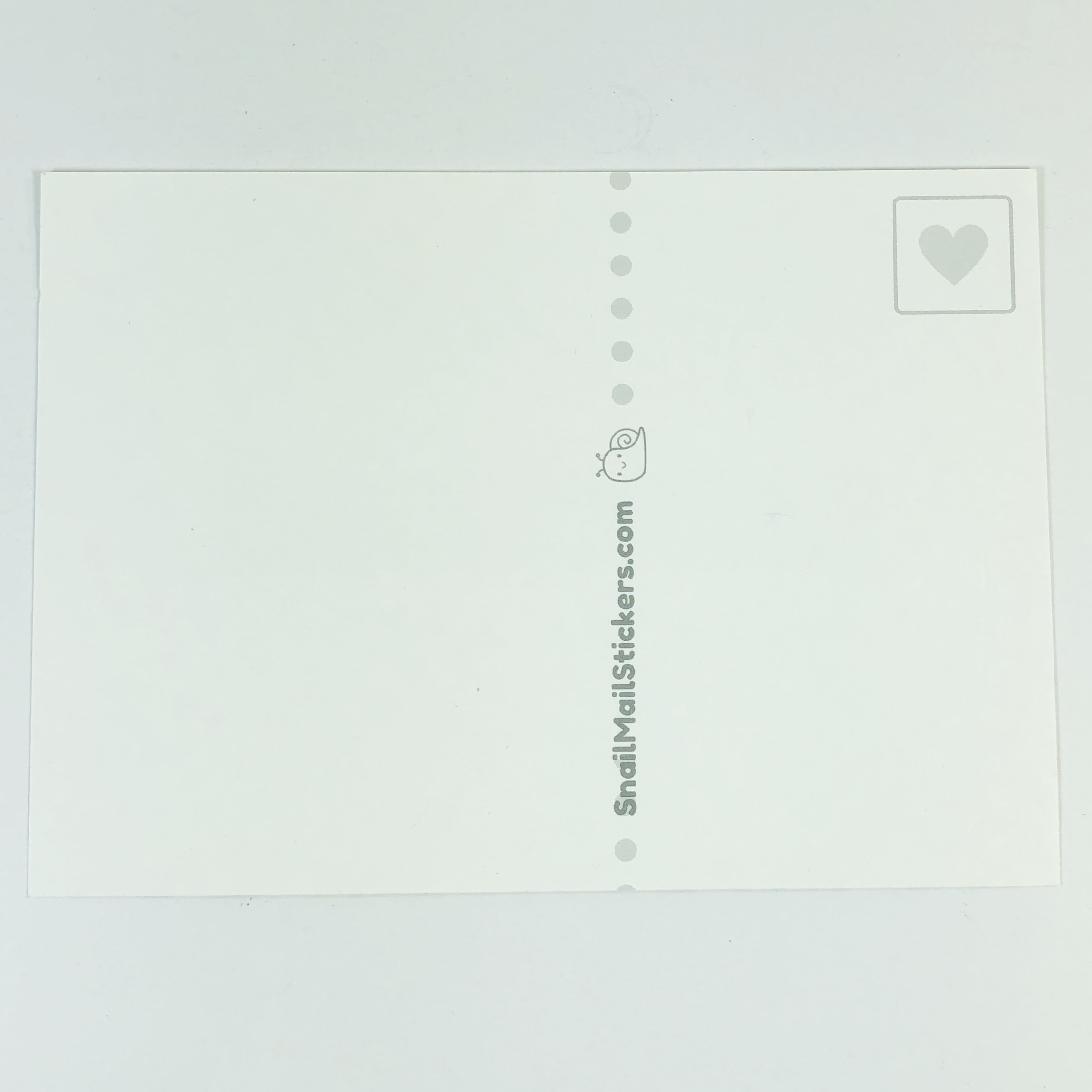 I received a cheerful postcard.
Smiley Stickers feature bright sunny faces and are holographic.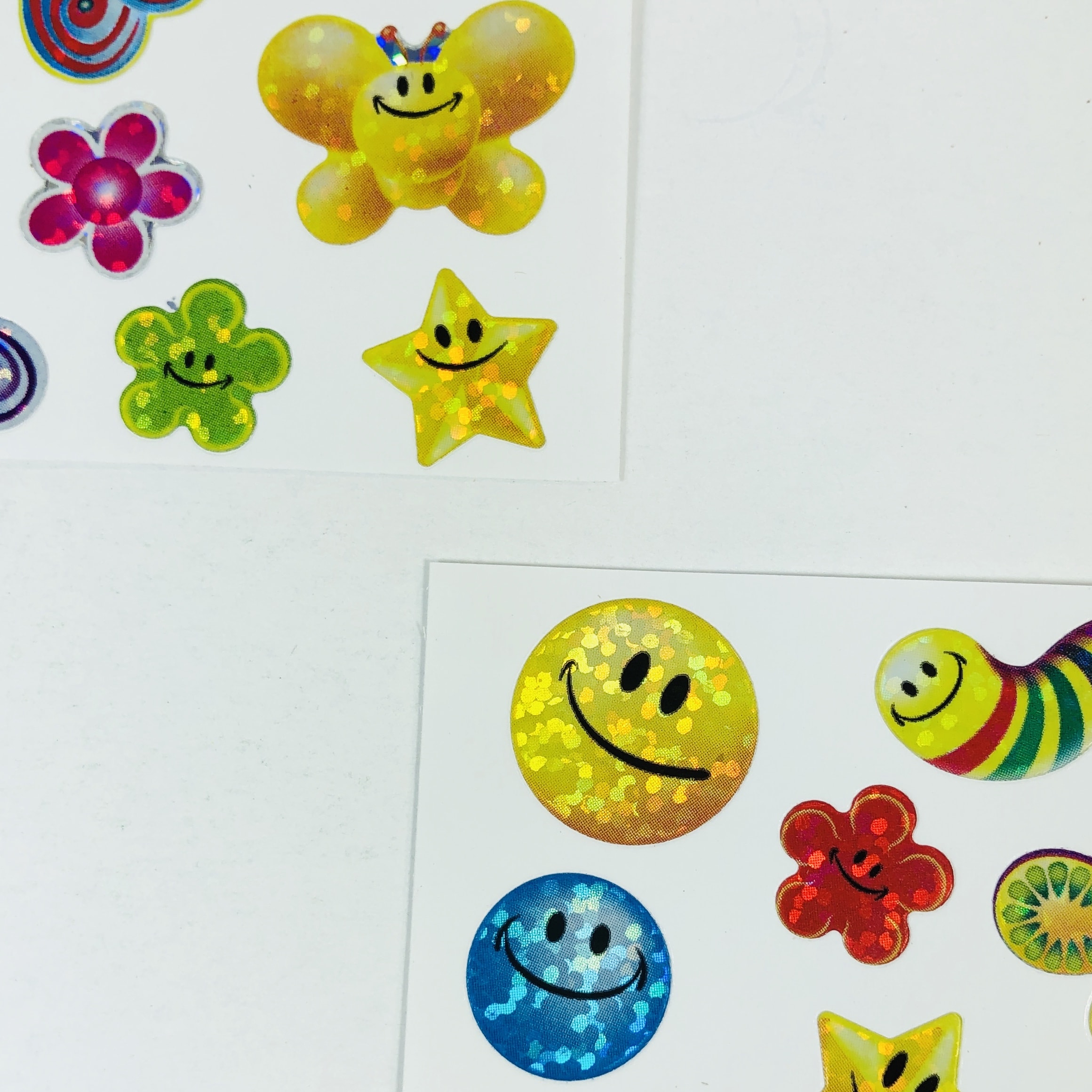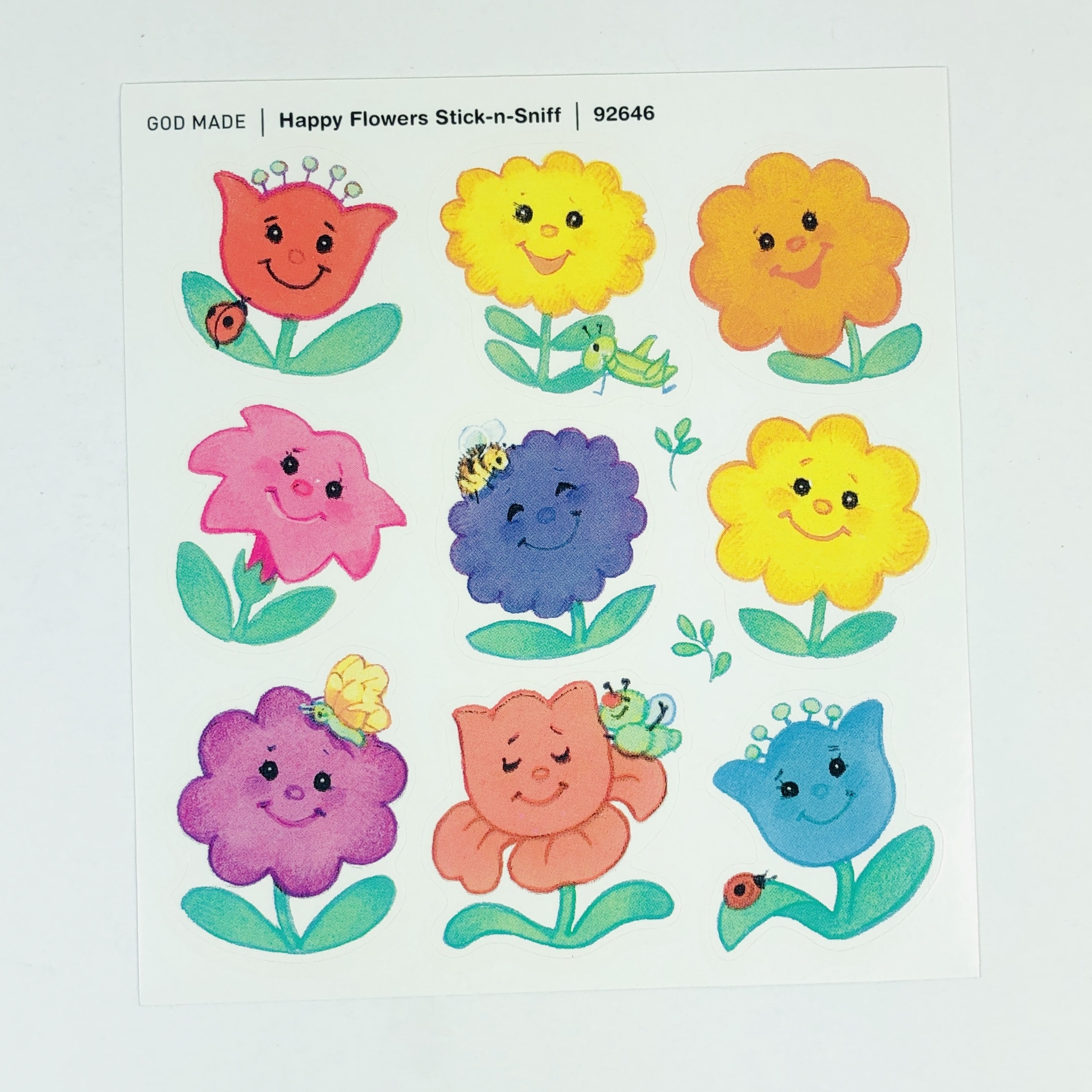 Scratch and Sniff Flowers also have smiley faces and remind me of air freshener.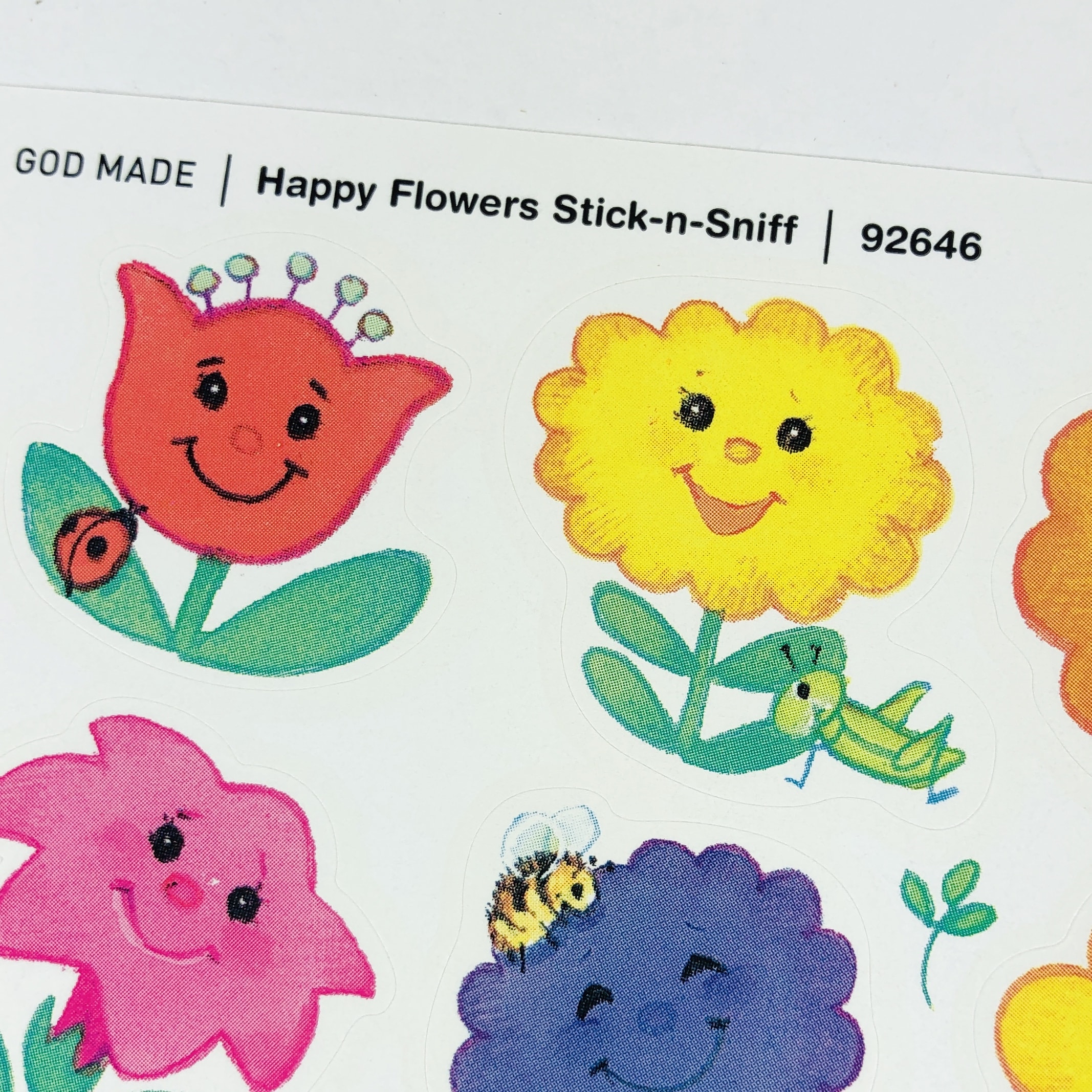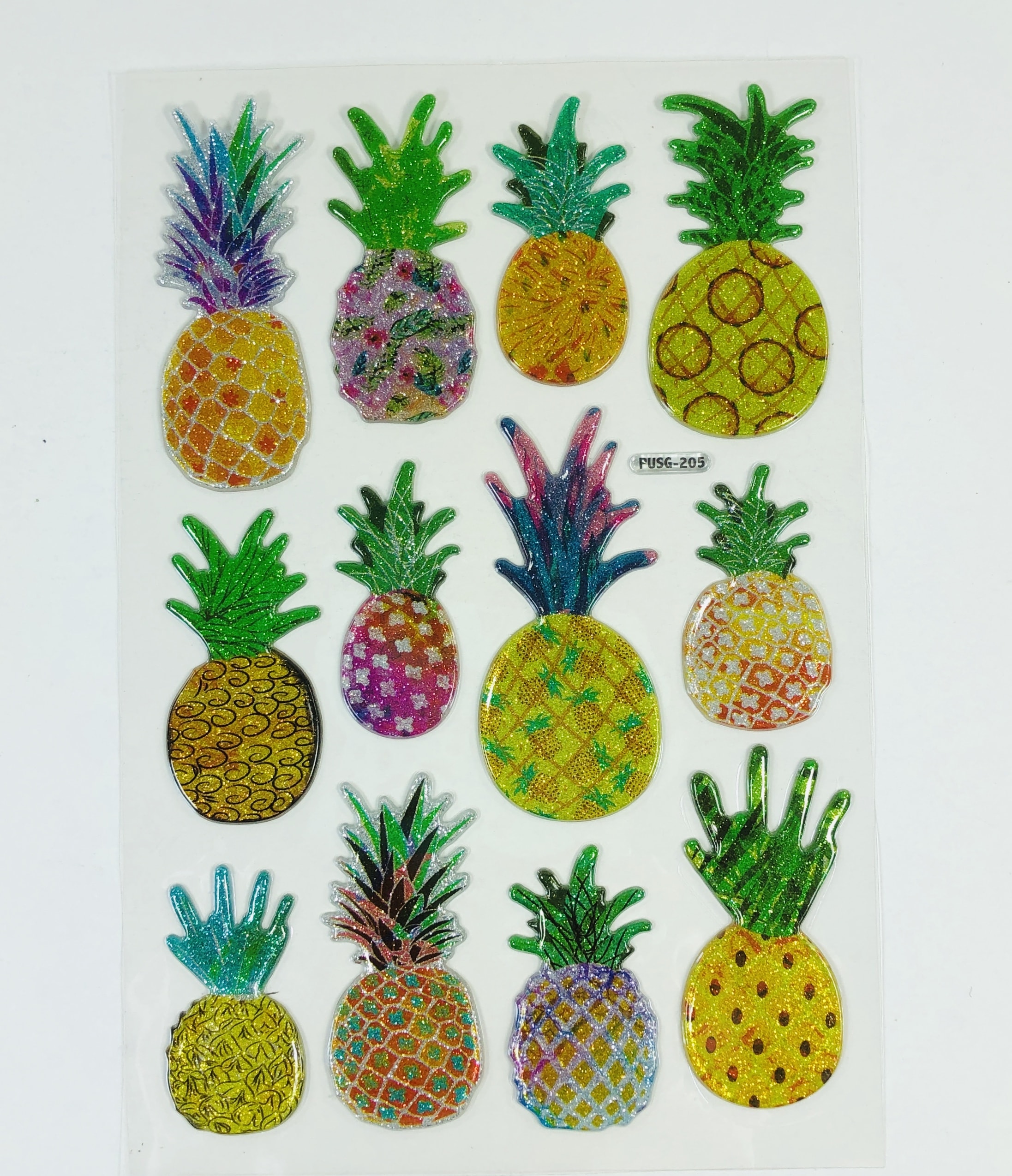 Puffy Pineapples ($5.72) are super cool, 3D, plus they have glitter – I love the colors and patterns on these stickers!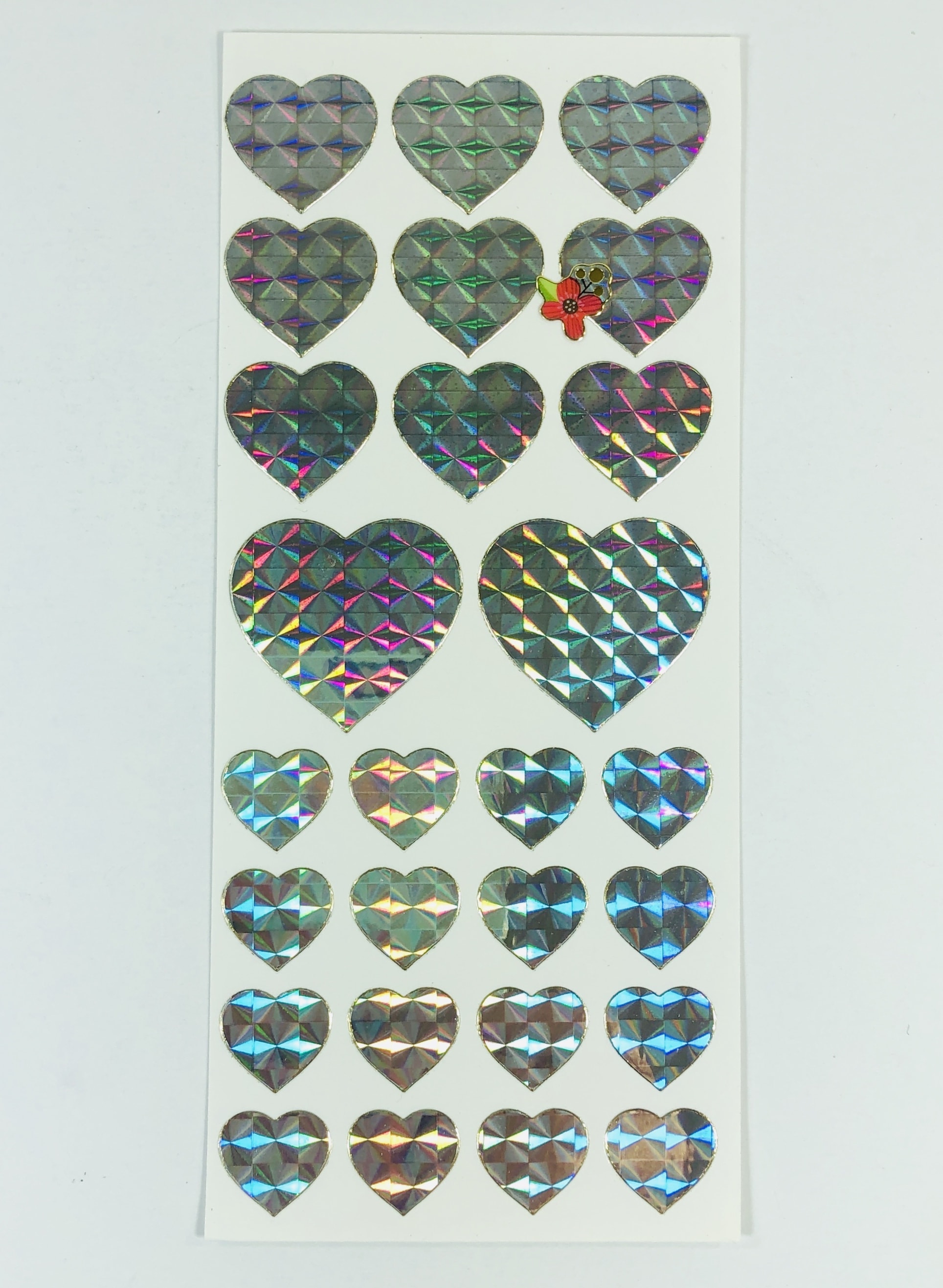 Holographic Hearts have a little stowaway on them – a hibiscus flower! Of course, these stickers change colors depending on how the light hits them.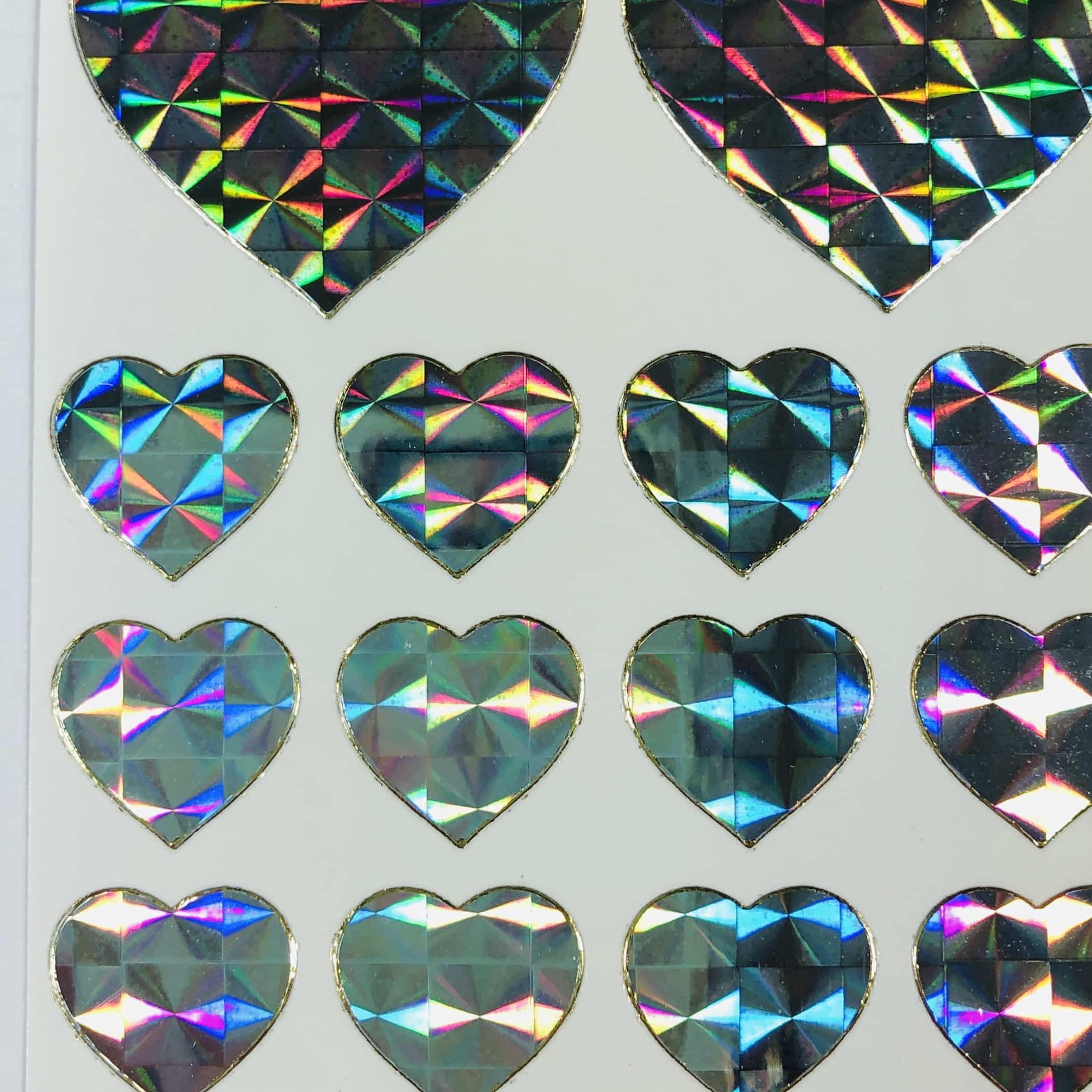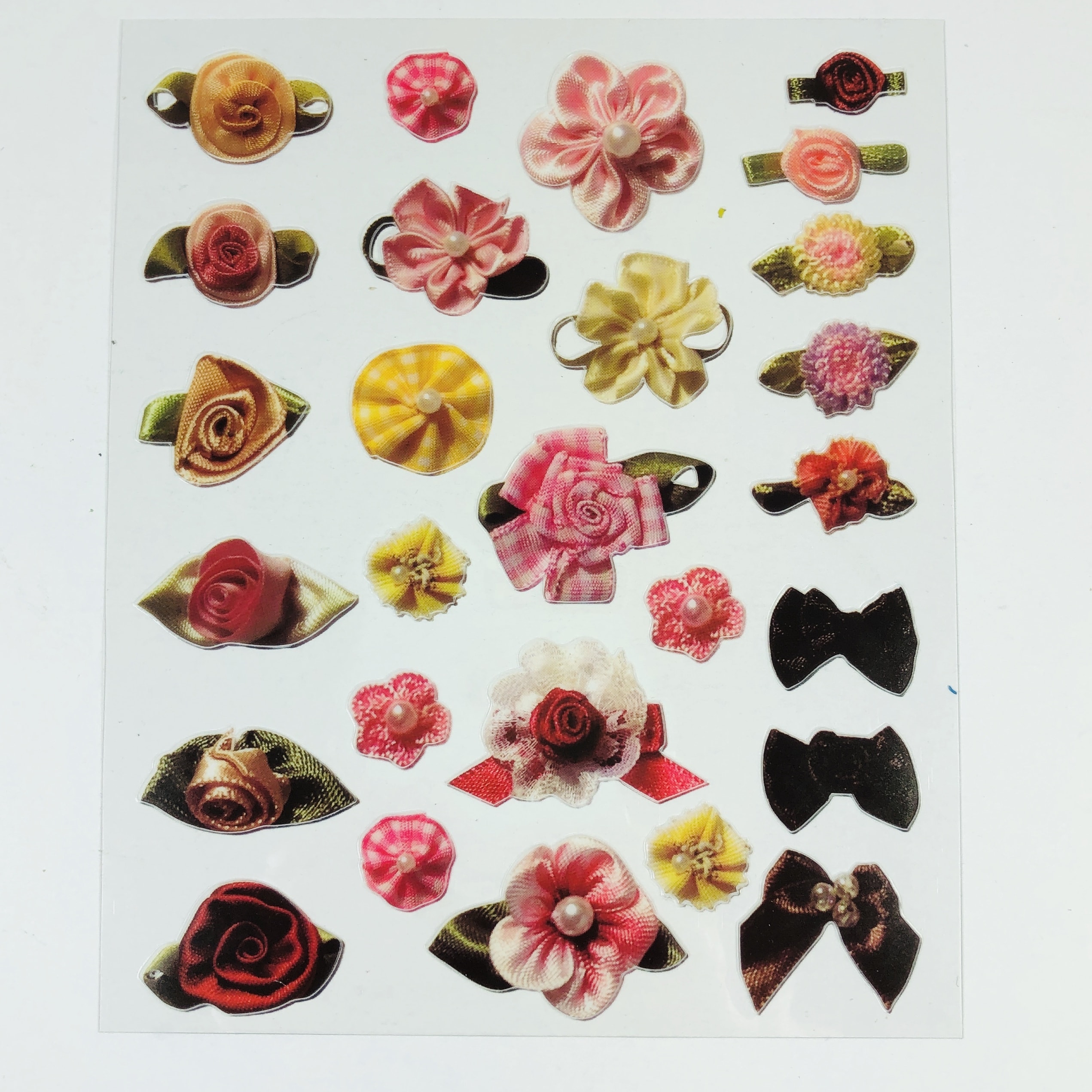 Hair Bow Stickers look so realistic.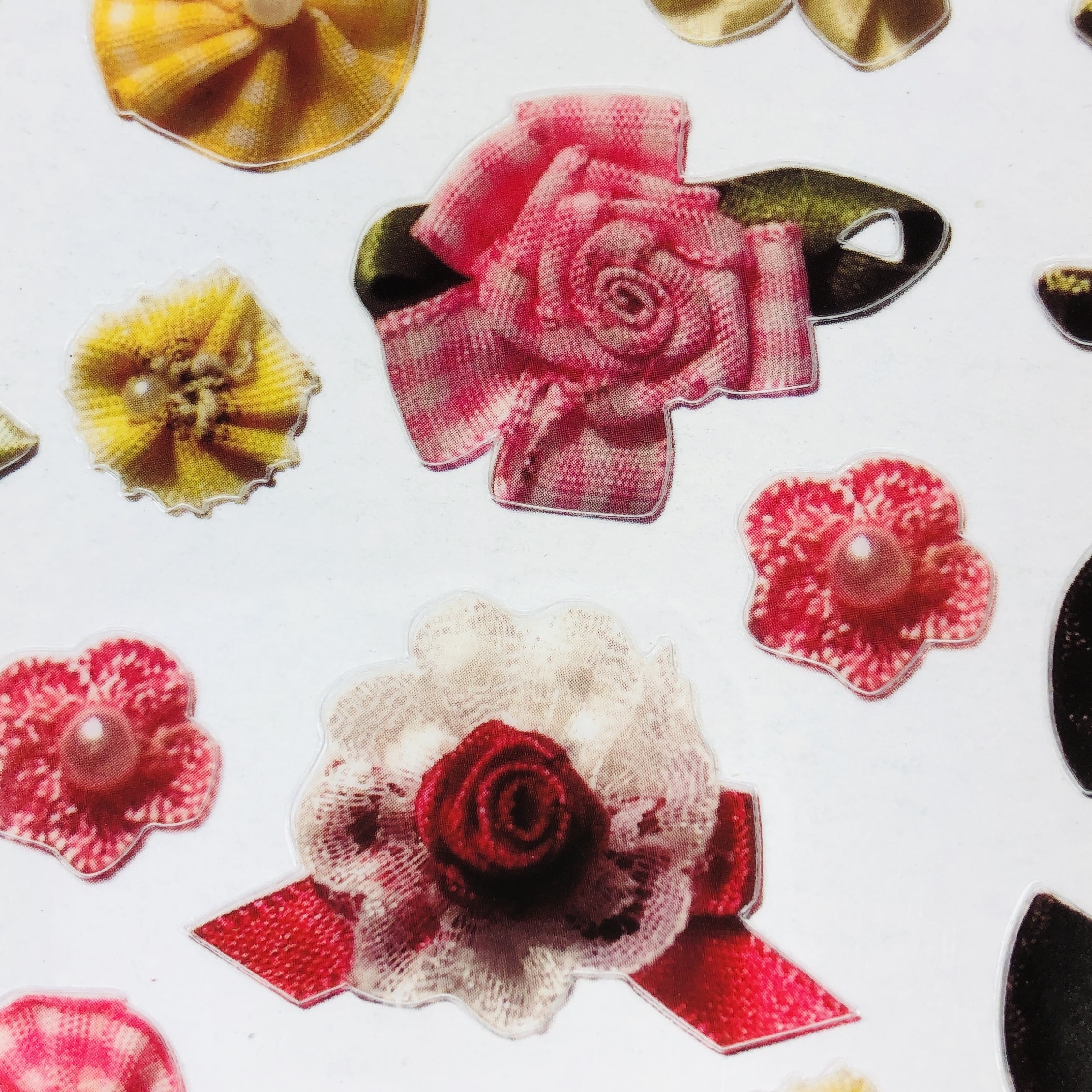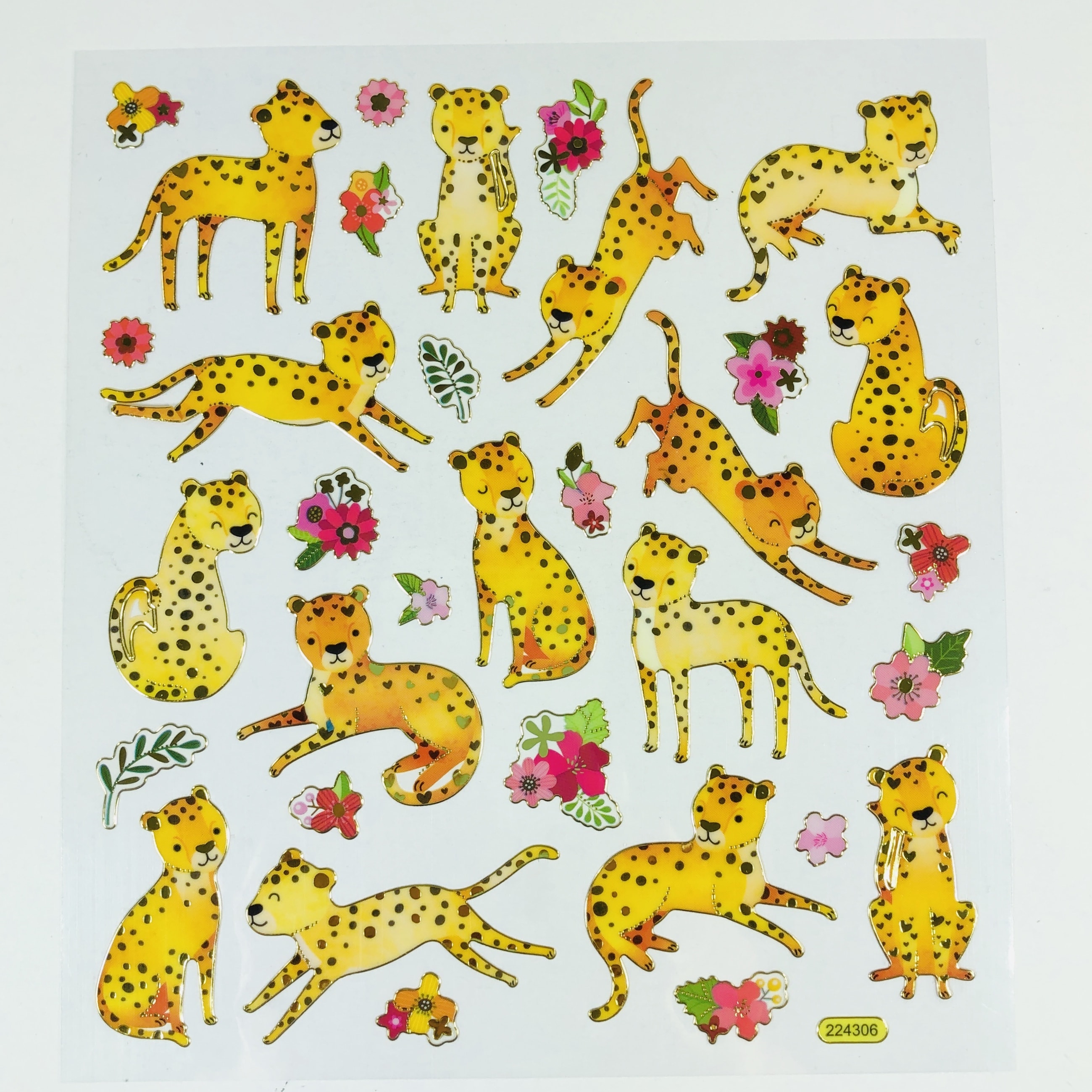 Cheetah Stickers ($3.99) are absolutely adorable – look at their sweet faces! I think I found the source of the hitchhiking hibiscus!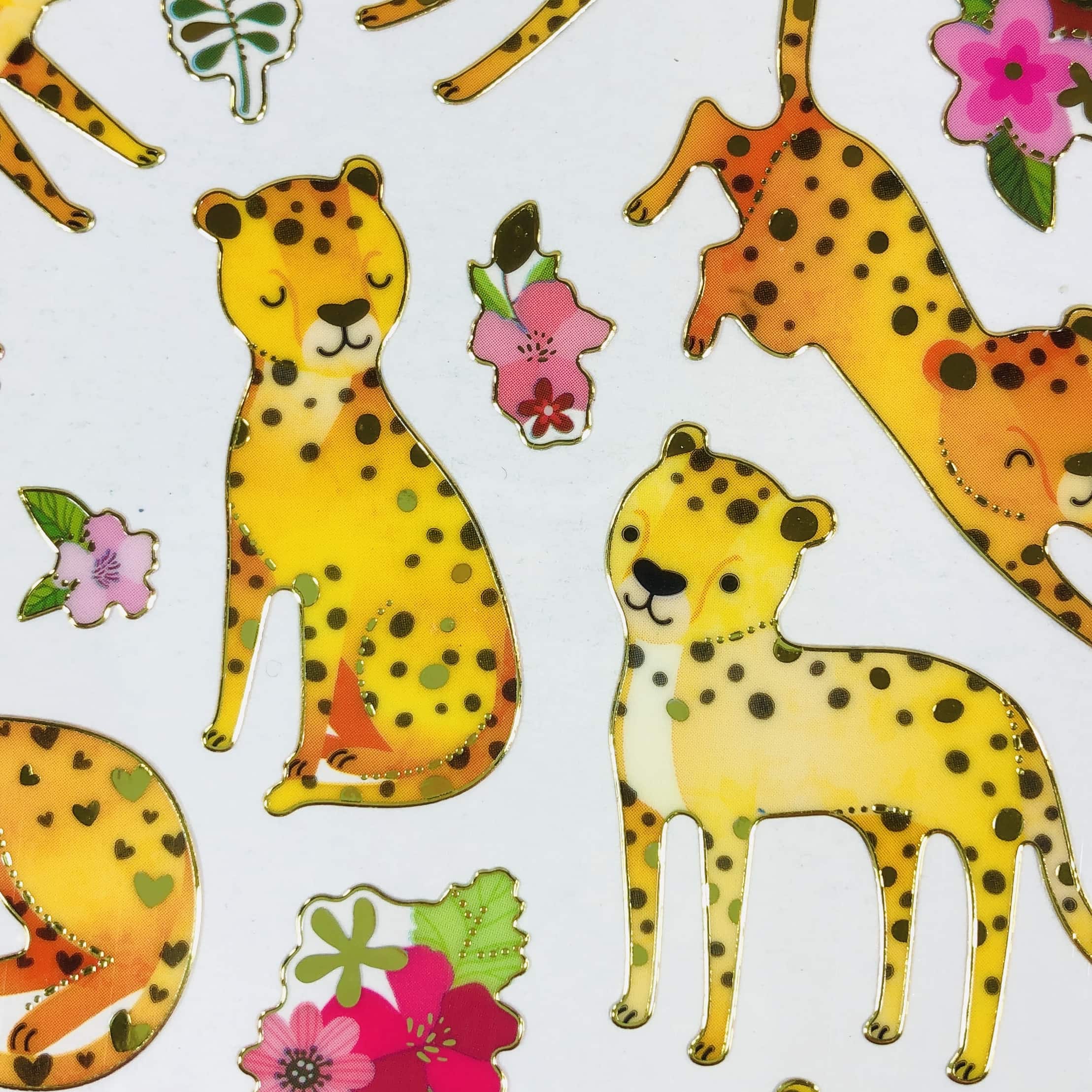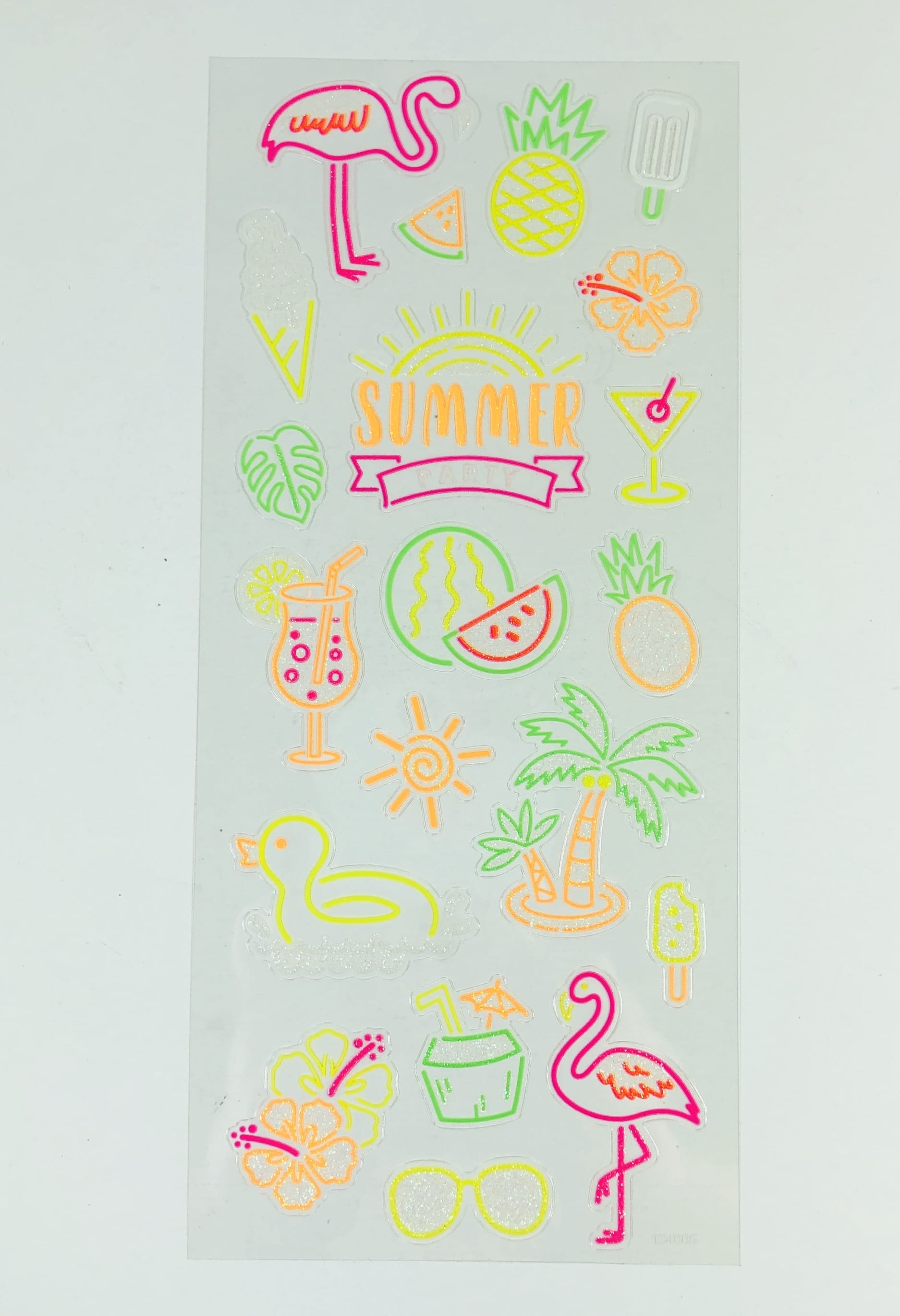 Neon Summer Party are too cool for school and I'm sure my daughter will claim these first.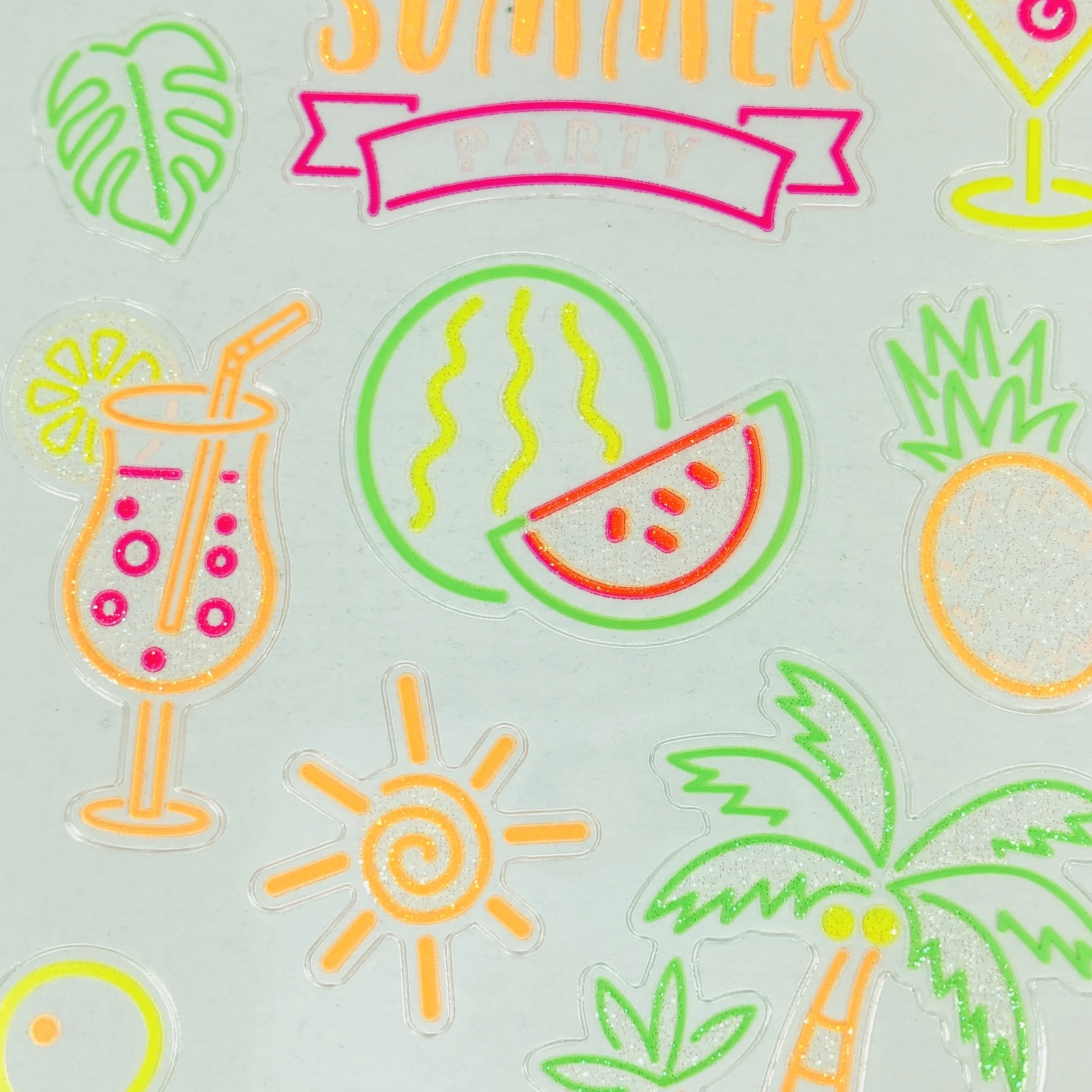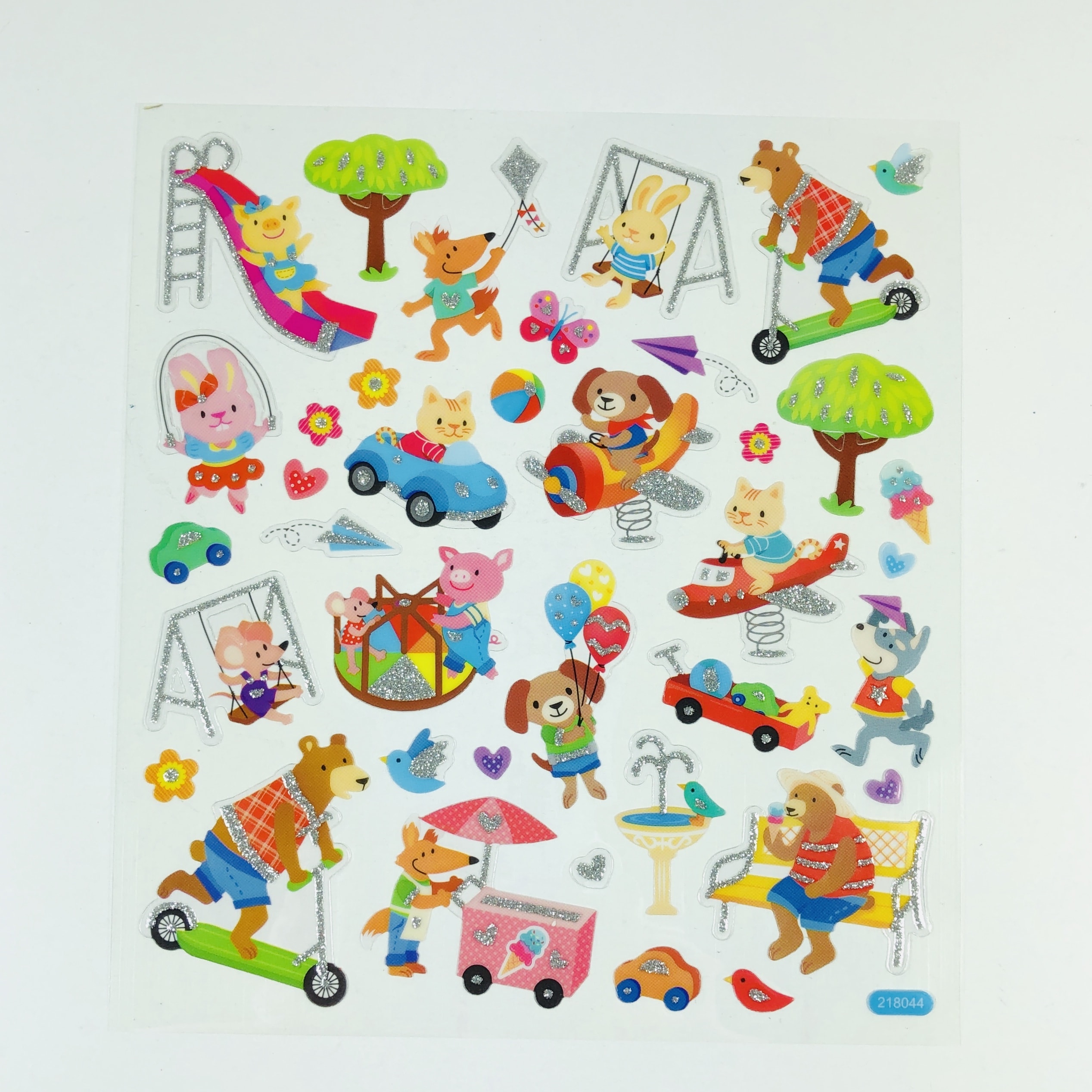 Glitter Animals are full of furry creatures living their best lives. With glitter!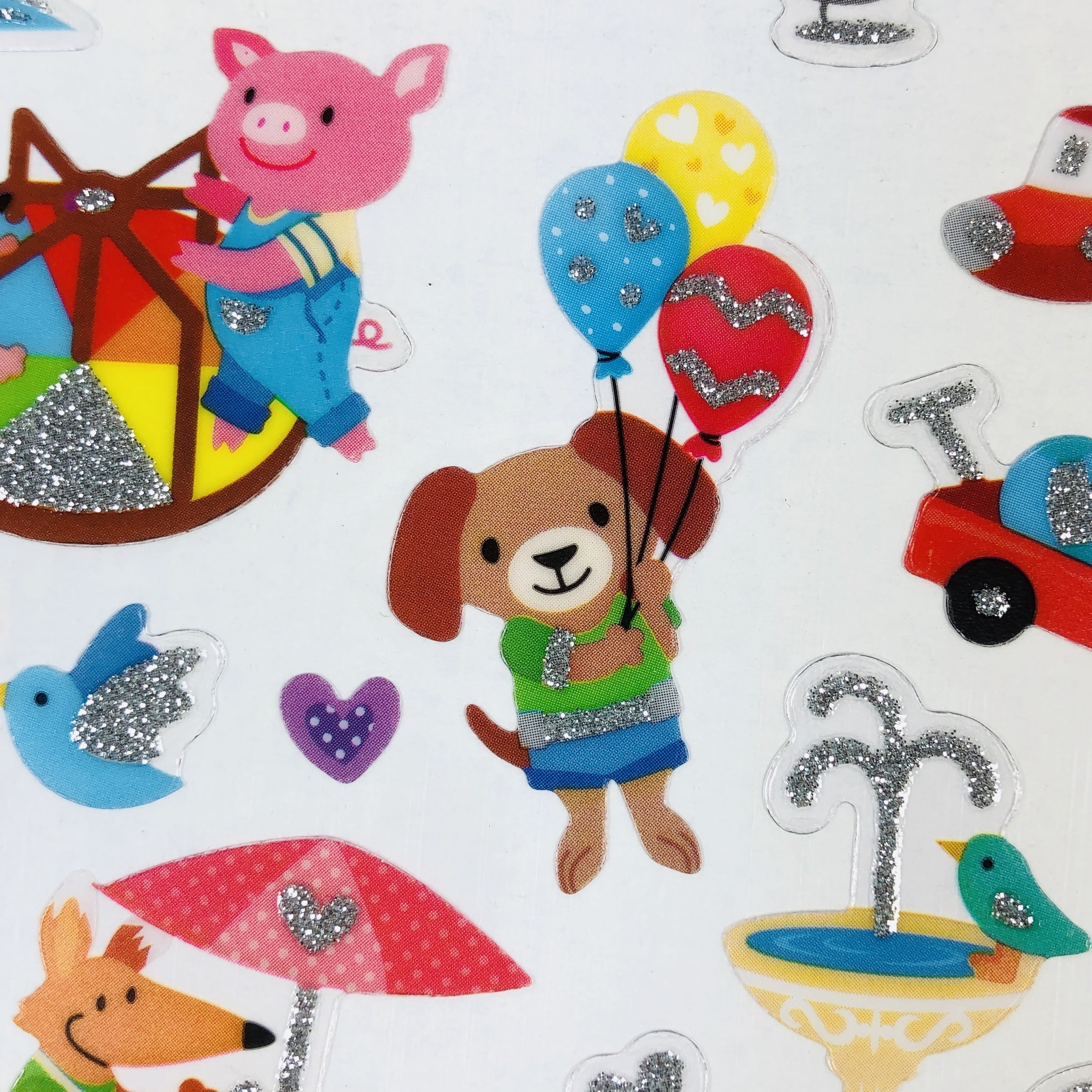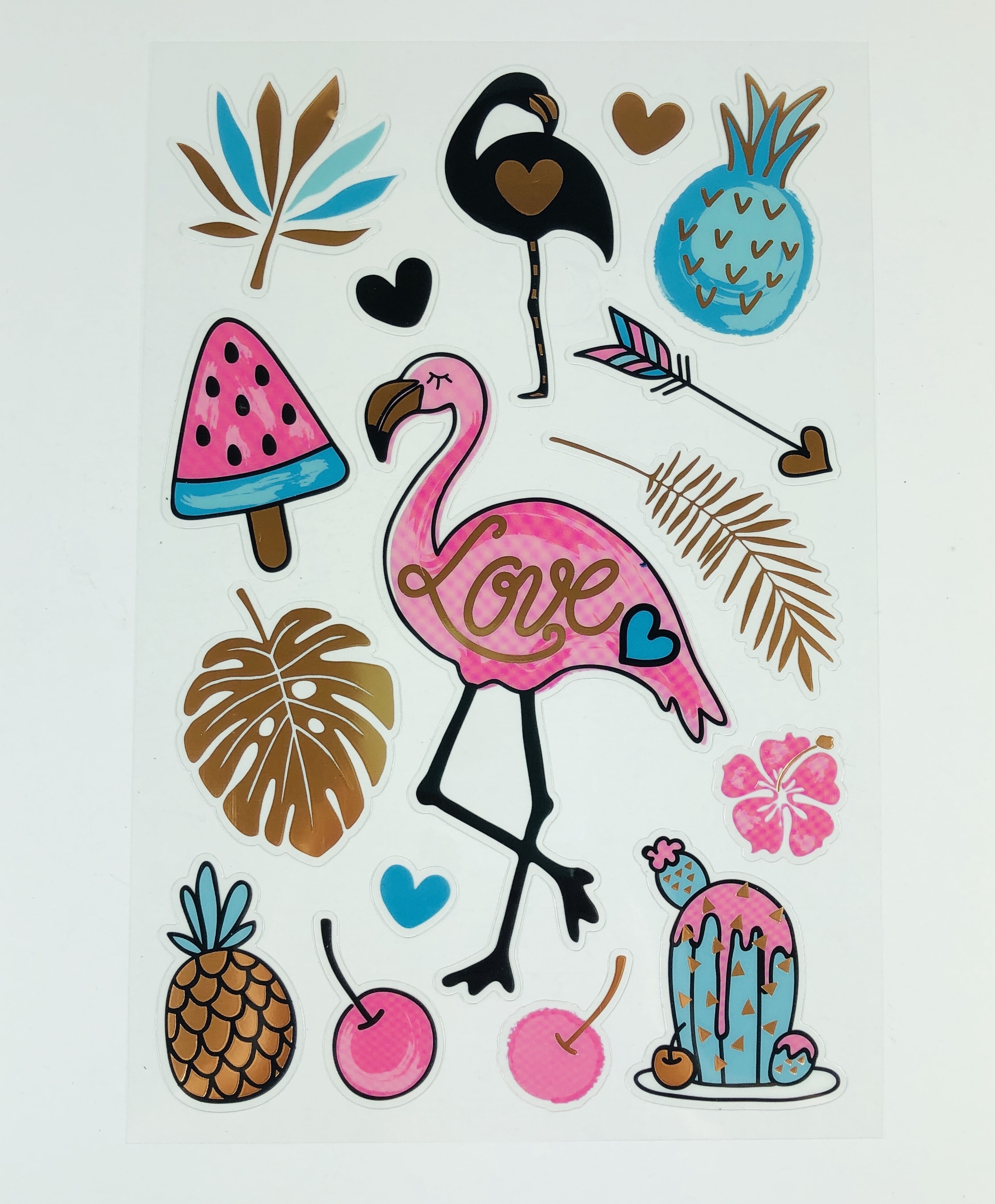 Flamingo Love ($2.55) features a huge flamingo sticker – it's 5″ long!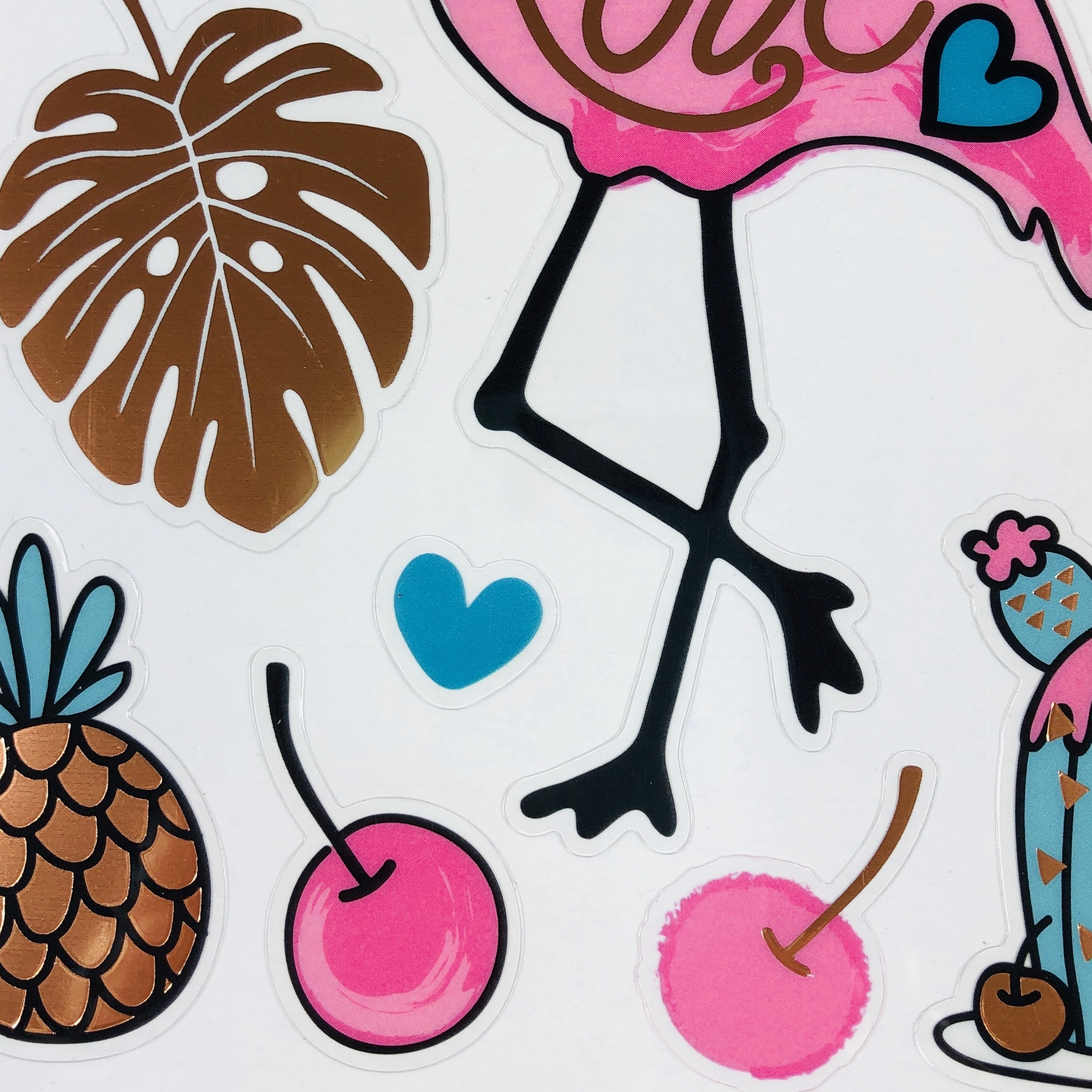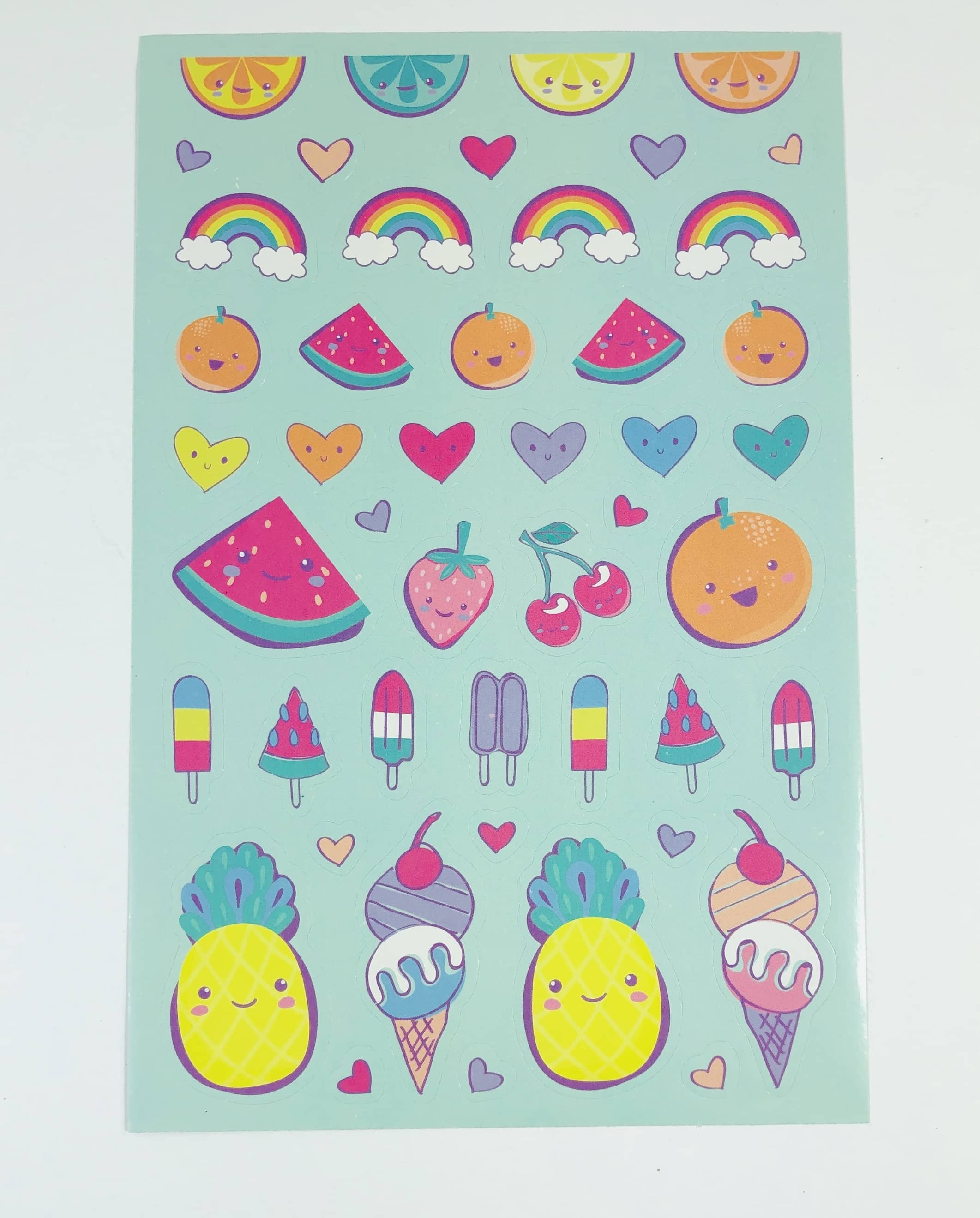 Cute Summer has popsicles, pineapples, and rainbows.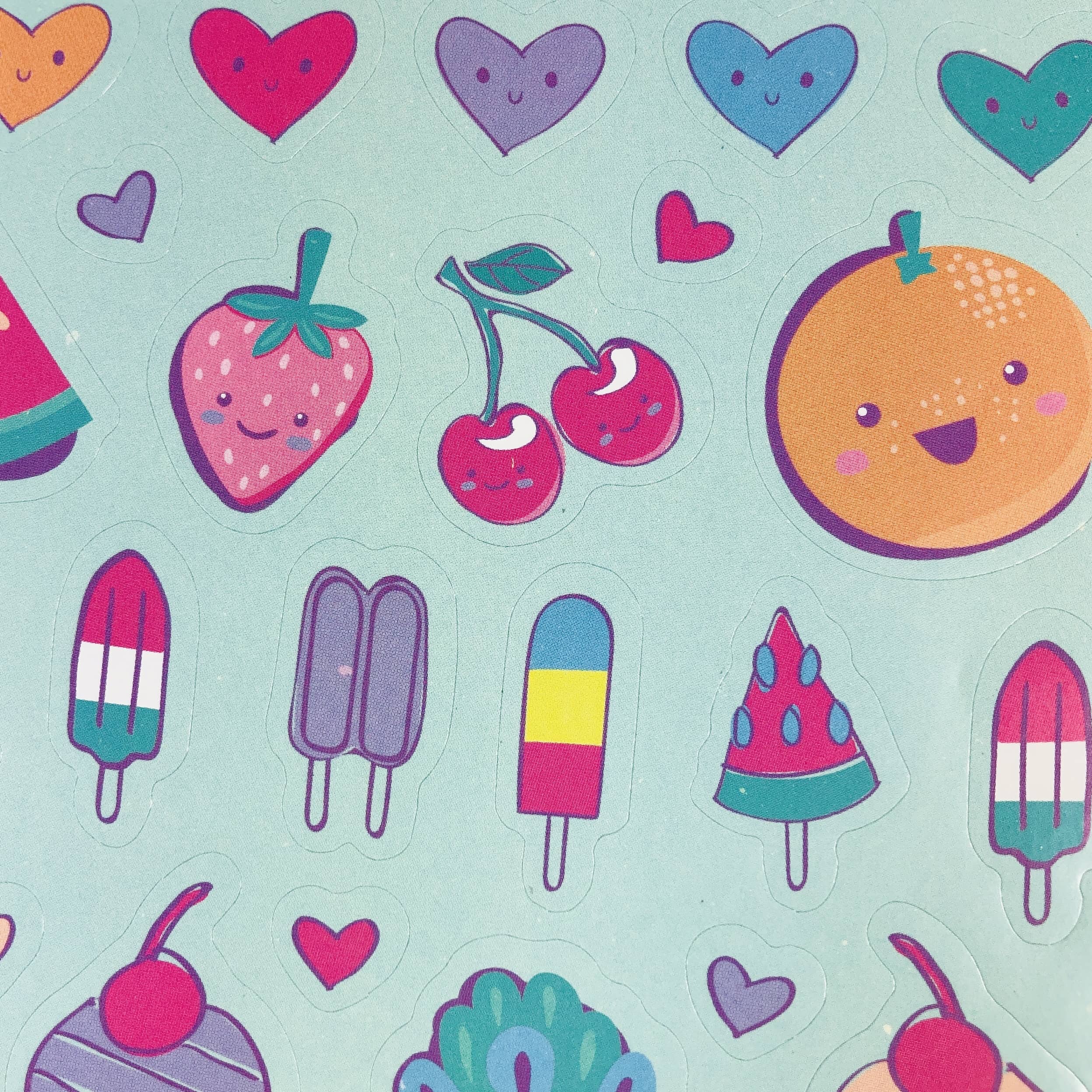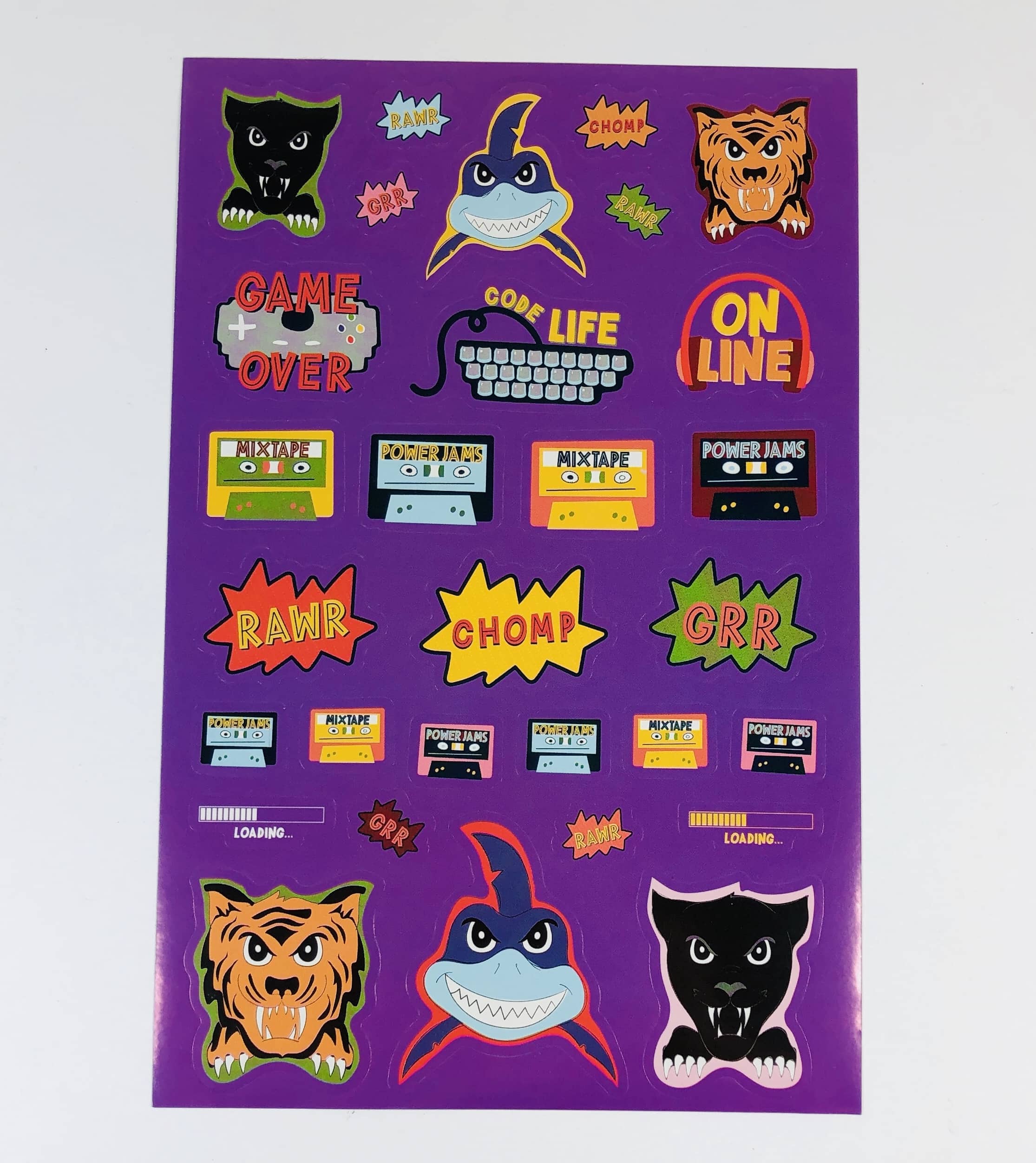 Mixtape & Sharks has some cool and not too scary stickers like a non-baby shark and other animals.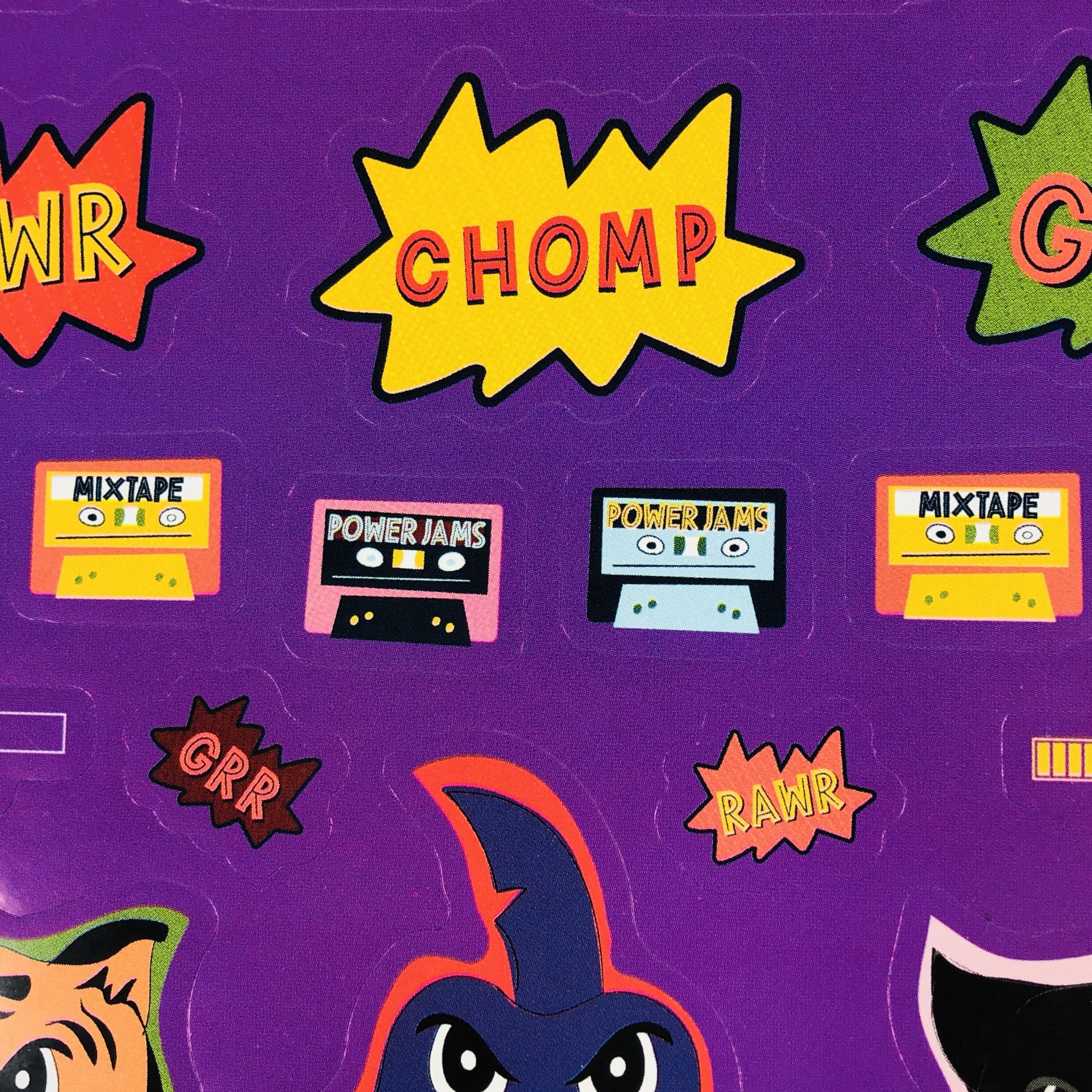 Once again Snail Mail Sticker Club sent an eclectic assortment of stickers, and though they came in varied styles, they all seemed perfect for the summer season. I appreciate the larger vinyl stickers too – my daughter uses them to decorate her water bottle and phone case. We divvy them all up between the two of us and the little kid ones are saved for when I sub at preschool. I think this is a cute subscription for families because there is something here for all ages. You can find some of these on the Snail Mail Sticker Club website and don't forget that subscribers receive a discount on shop purchases.
What do you think of the Snail Mail Sticker Club?
Visit Snail Mail Sticker Club to subscribe or find out more!