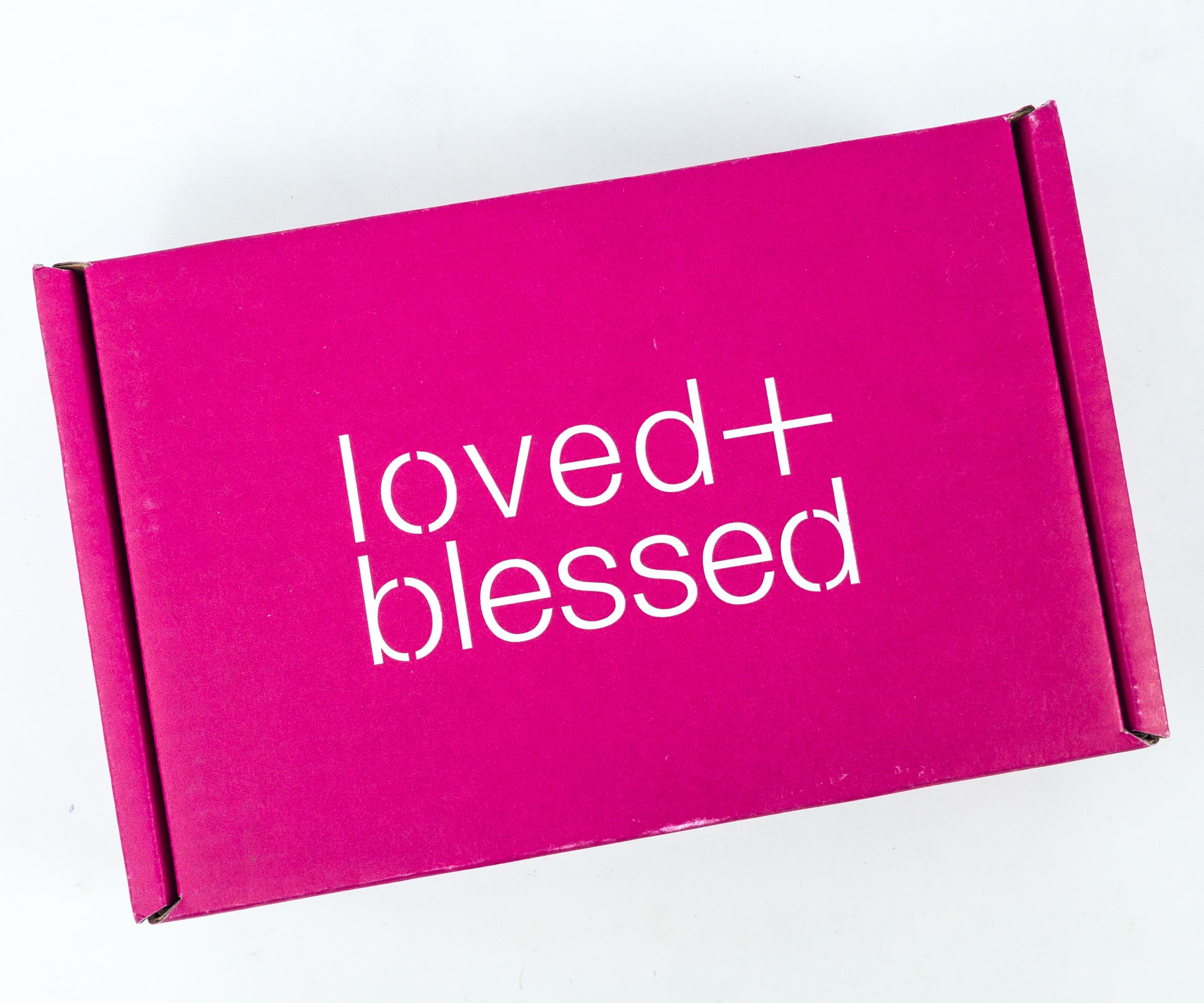 Loved + Blessed has undergone some changes! They're now a monthly membership and subscription care package for women who want to live life encouraged. Aside from the box of encouragement, subscribers will also receive access to a blog article, a 4-week life appreciation workbook, 4 video lessons, an online fellowship in their private community, and access to their library of past videos and workbooks. A month-to-month subscription costs $25 and you can also opt to get a 3-month prepaid subscription for $60, which means you'll save $15!
DEAL: Get $5 off your first box! Use coupon code HELLO5. Cannot be combined with other offers.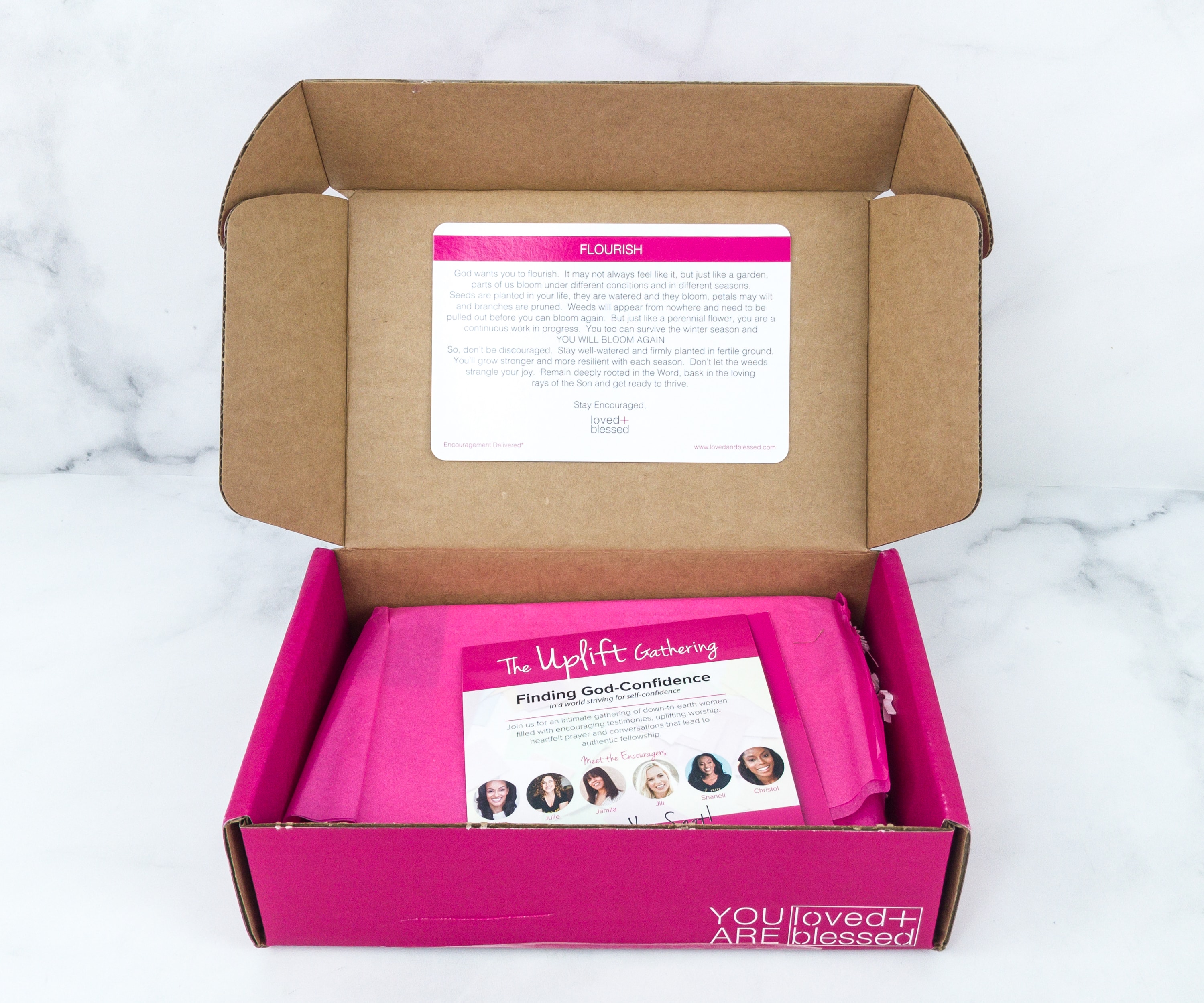 The items were wrapped in pink tissue paper.
This month's theme is FLOURISH.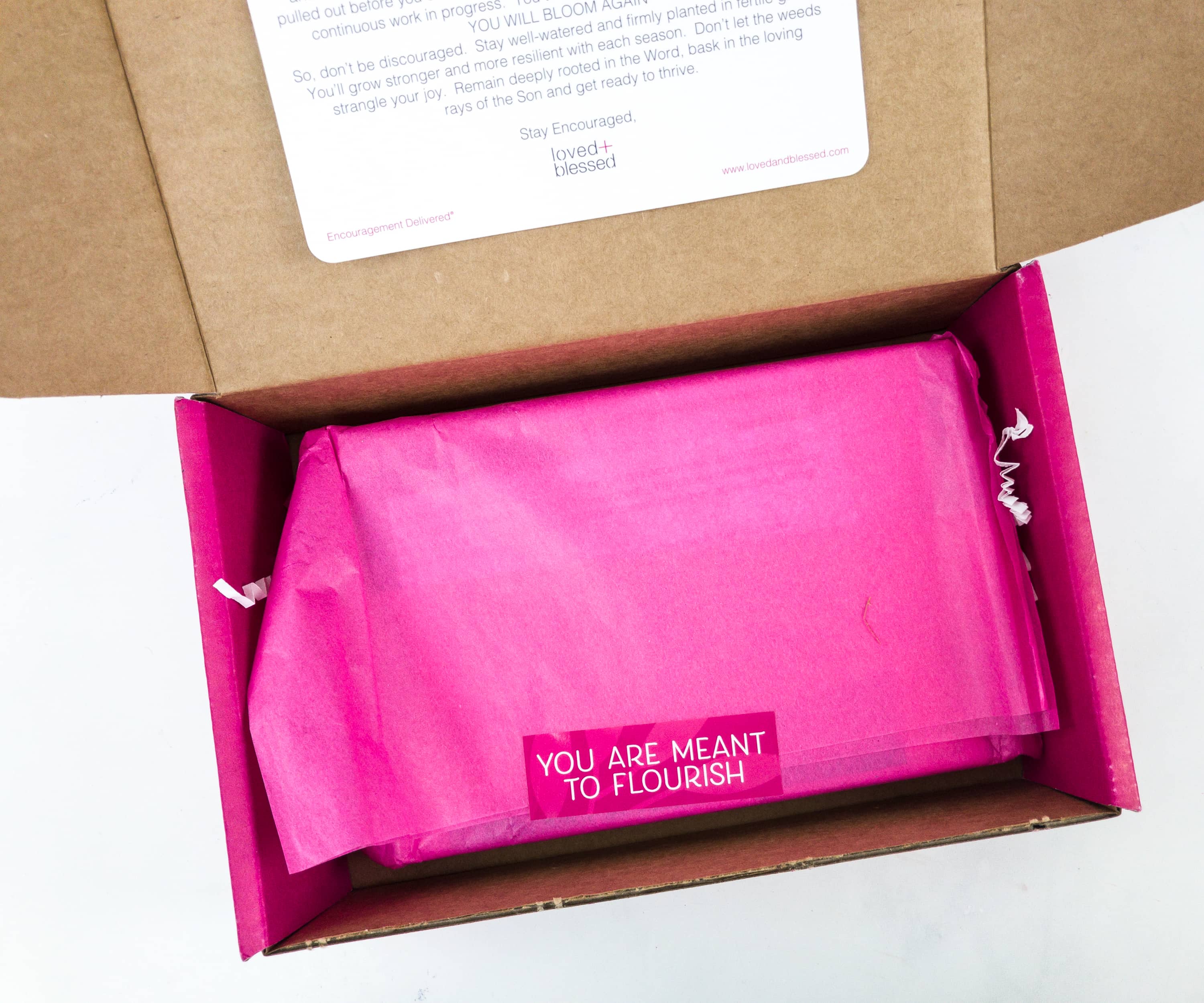 The sticker says "you are meant to flourish."
I'm excited to see all the contents!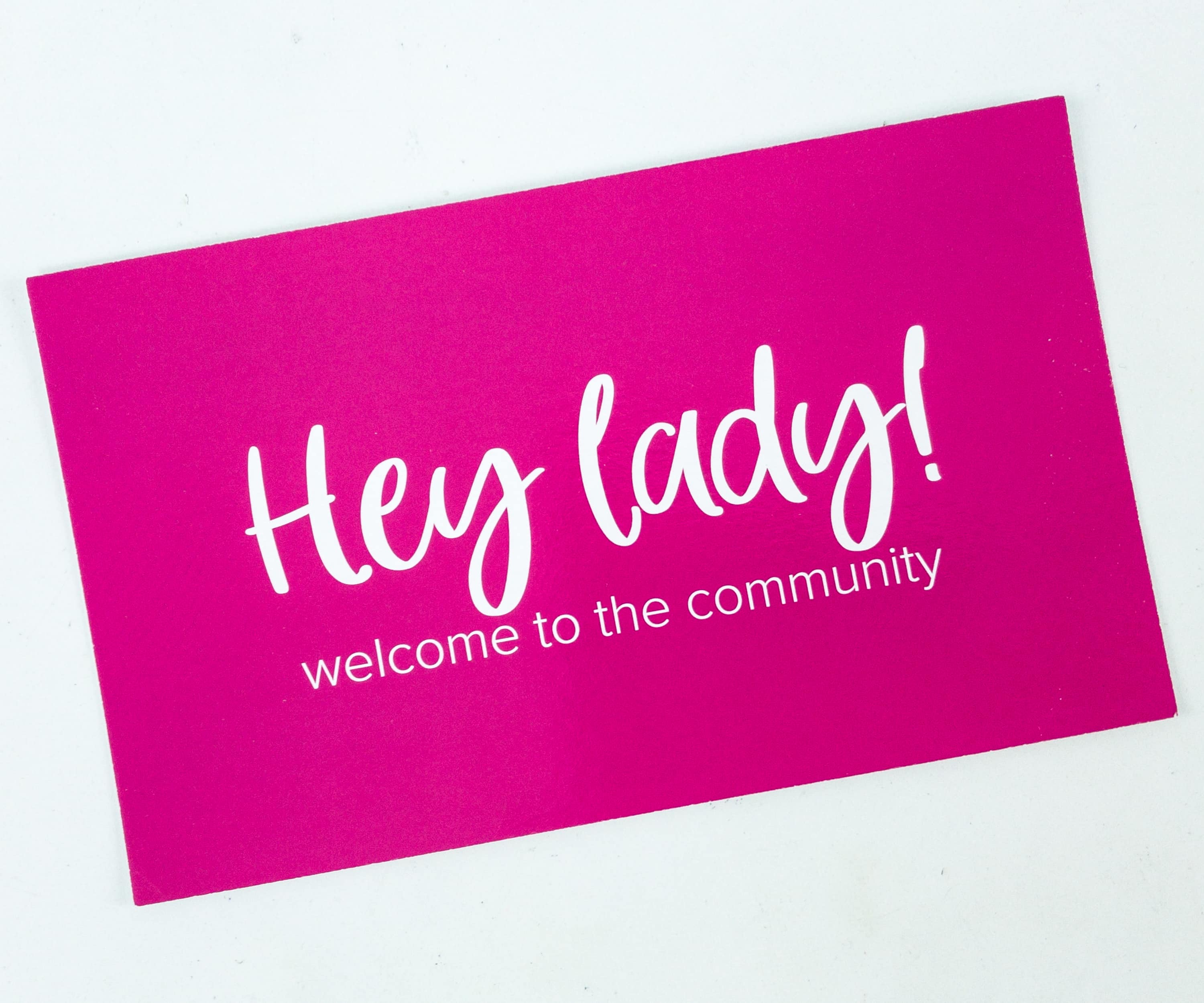 There's a card that welcomes us to the community!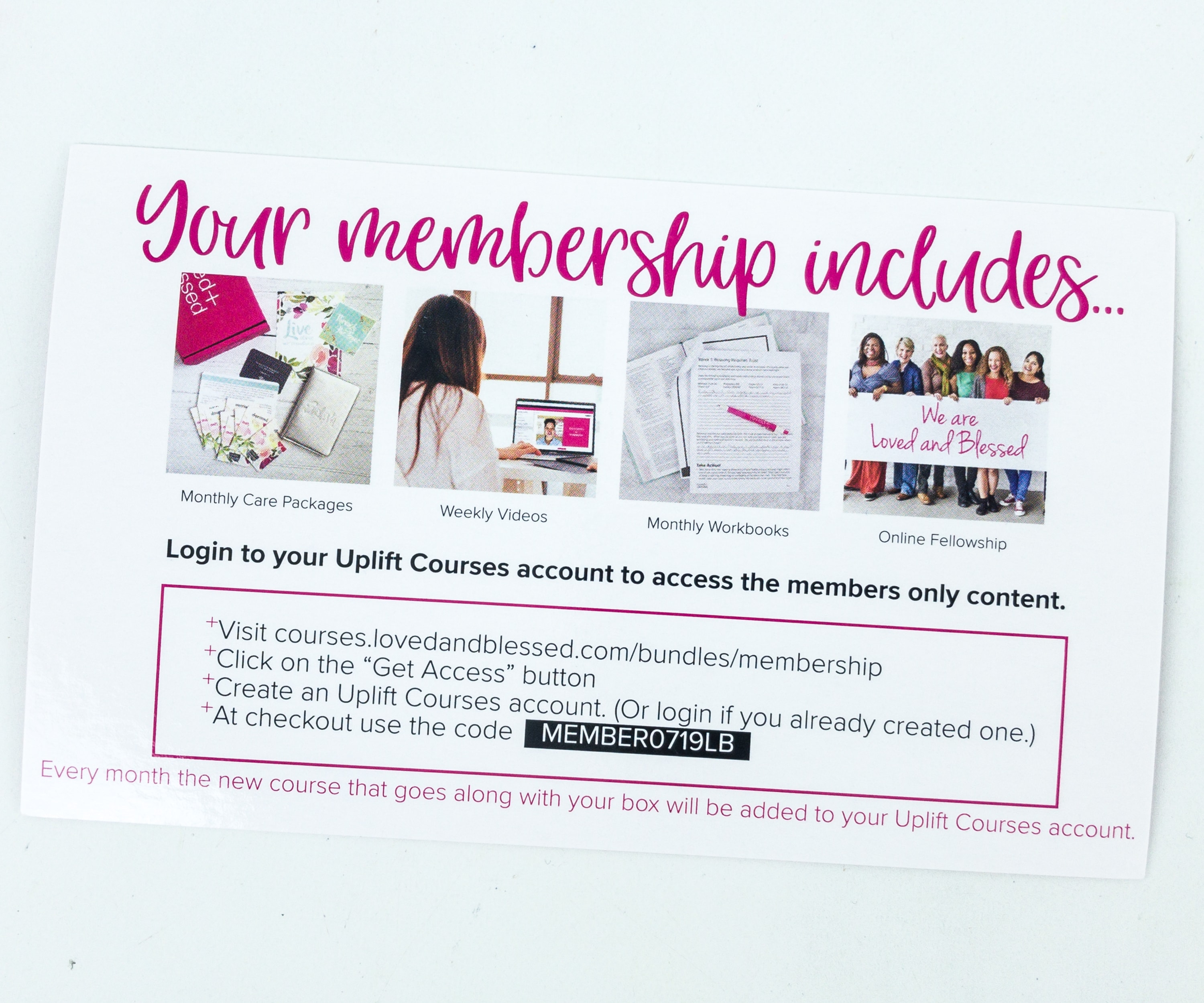 At the back, there's a list of all the things your membership includes. Aside from the monthly care packages, they're giving members access to weekly videos, monthly workbooks, and online fellowship.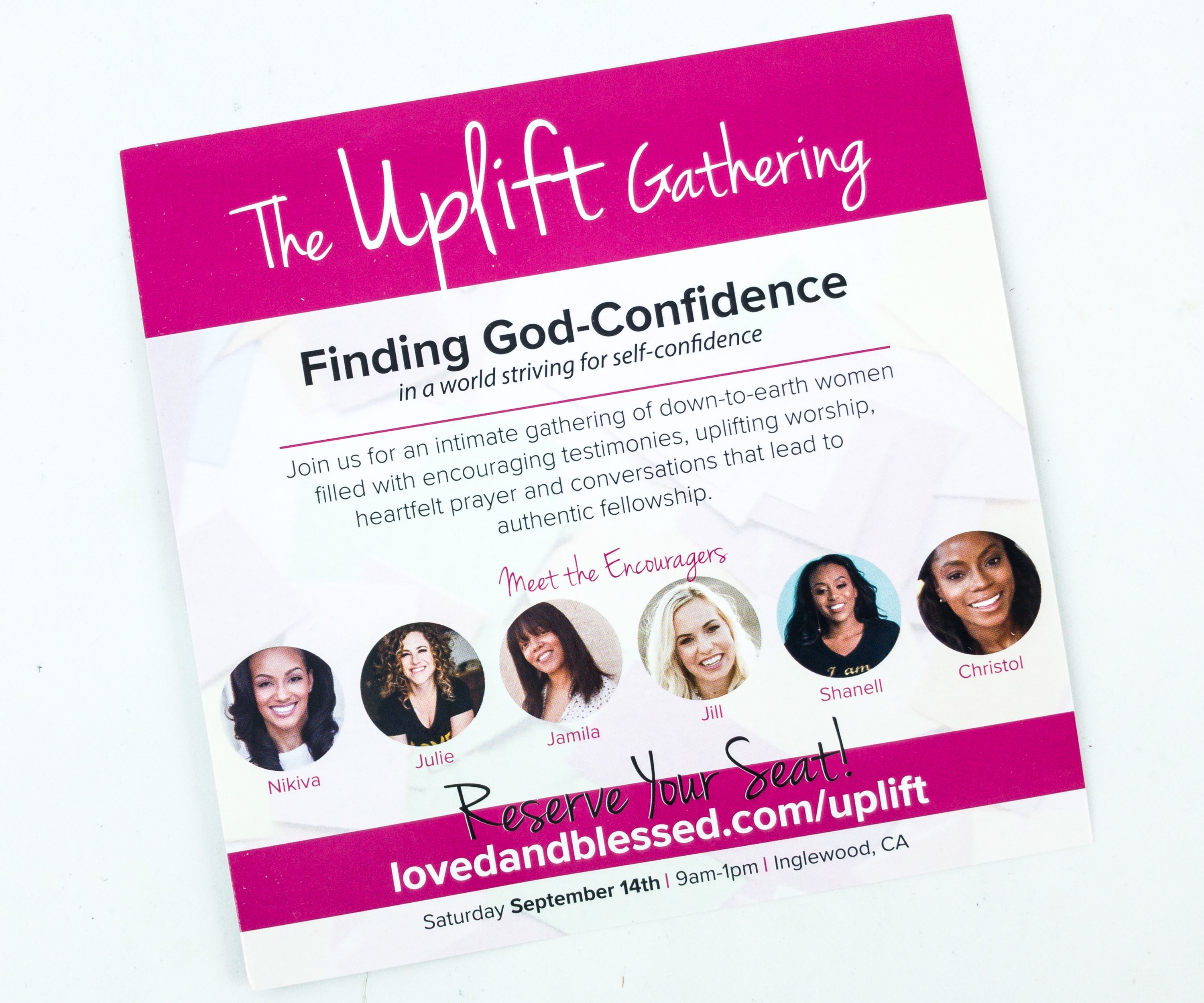 Another card is a promotion for The Uplift Gathering, happening on September 14th at Inglewood, CA.
The gathering's theme is How to find God-confidence in a world striving for self-confidence. The card also tells us how we can reserve seats for the gathering.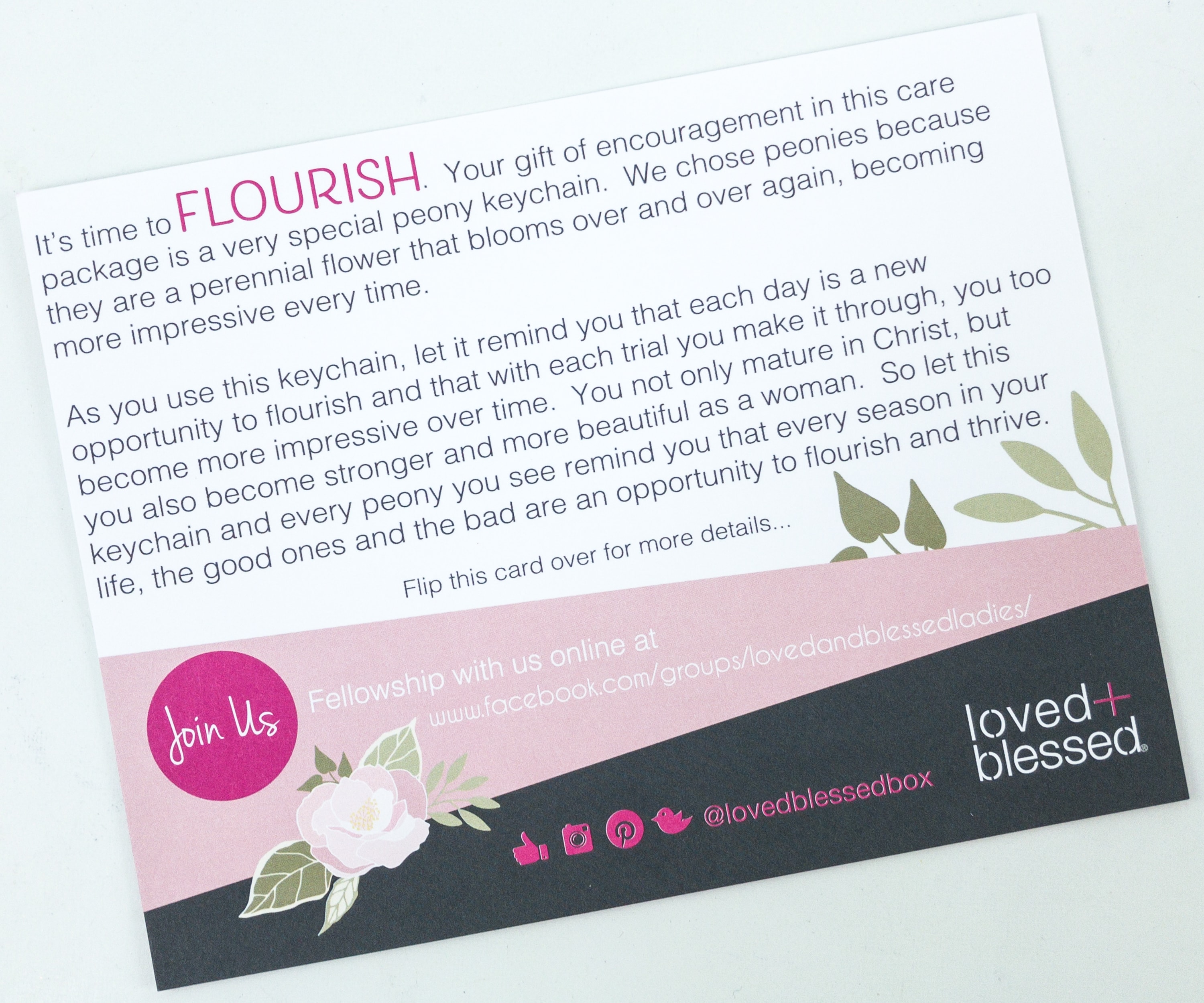 The theme card has some nice things to say about the box and this month's theme.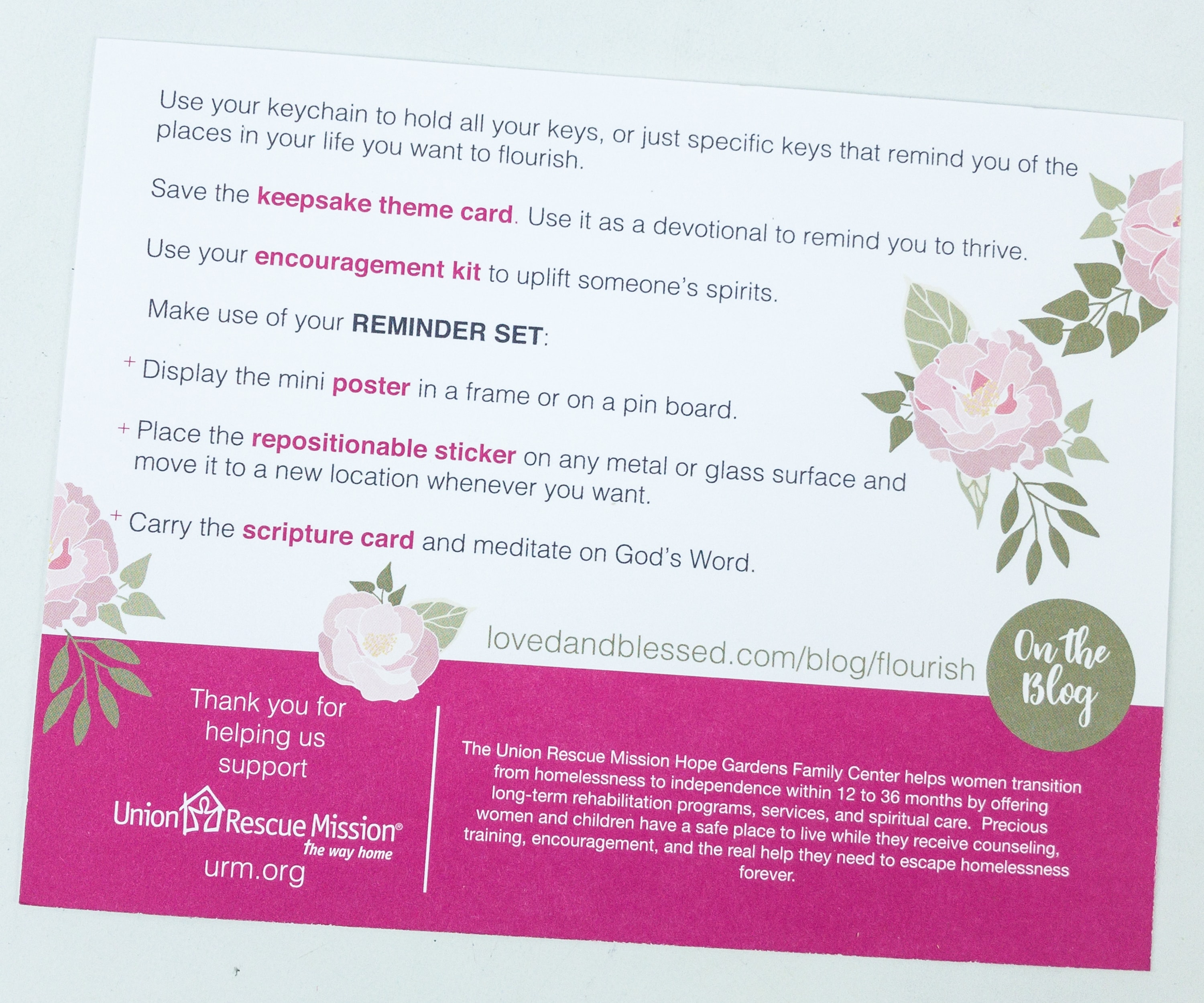 At the back, it lists all the items in the box. This subscription also supports the Union Rescue Mission.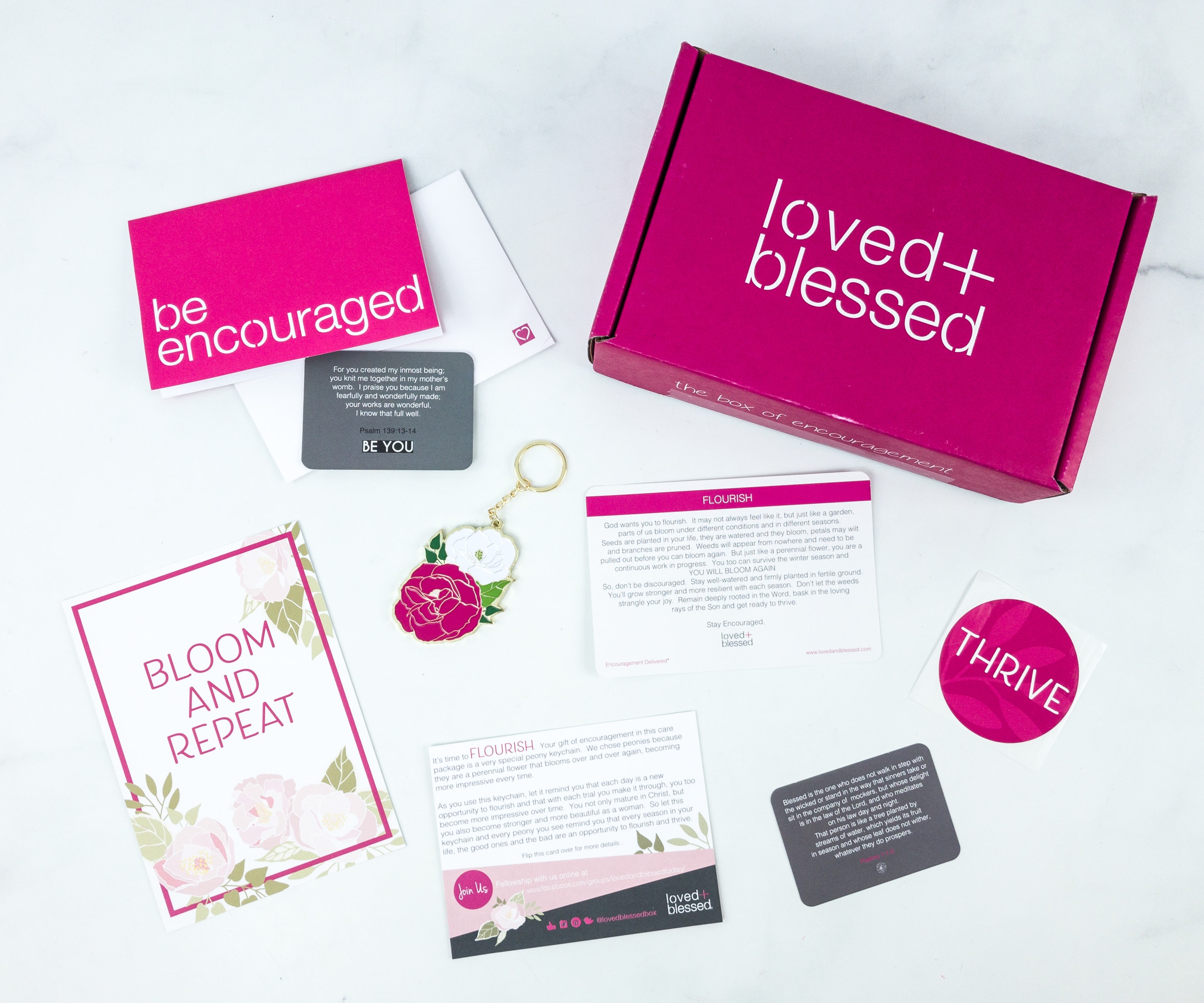 Everything in the August 2019 box!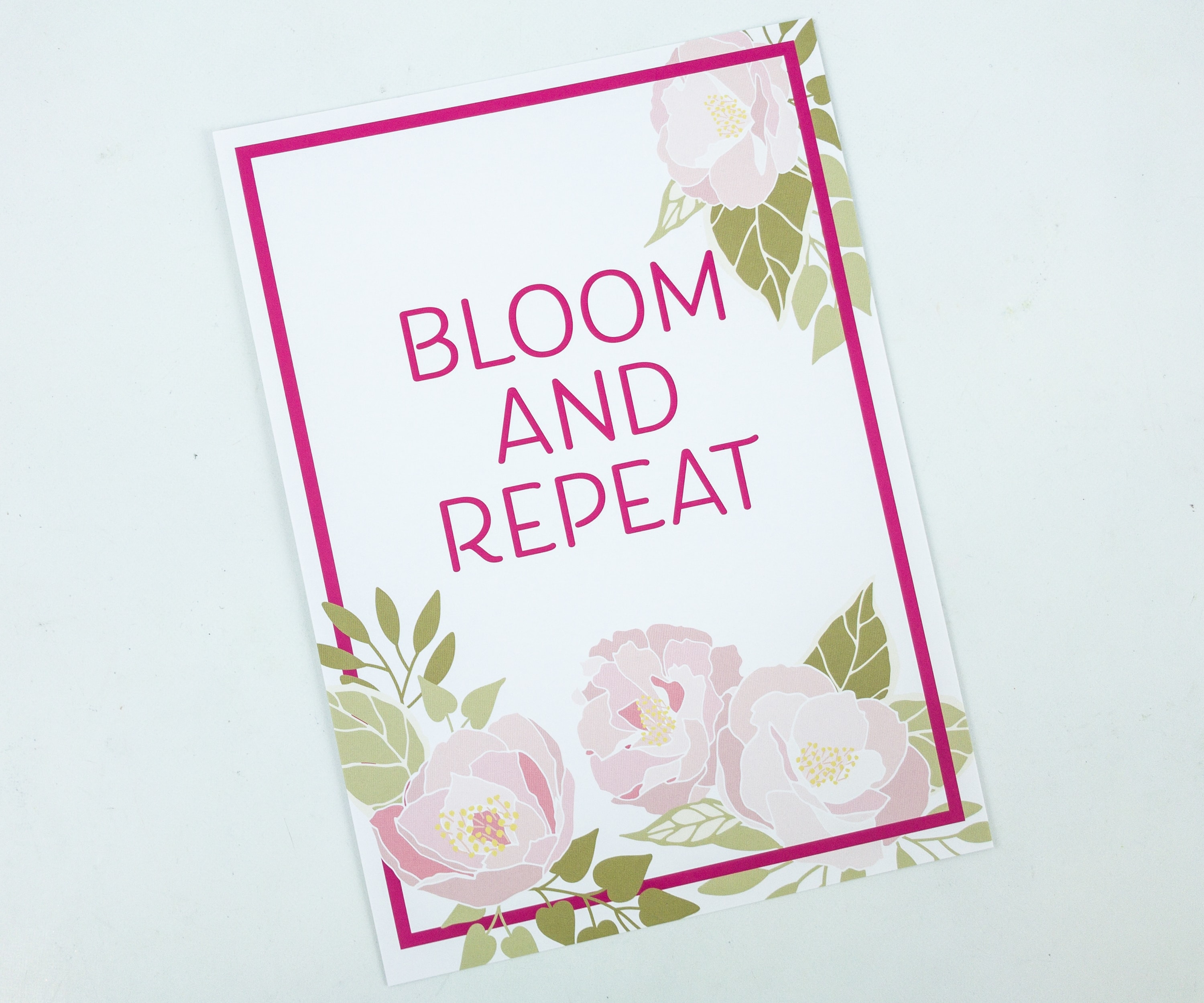 Poster. I love two-sided posters from Loved + Blessed! They make great decor for my desk, and they can even be framed to be hung on the wall. This month's poster features a floral design. In front, it says "bloom and repeat."
At the back, there is also a nice message: "bloom where you are planted."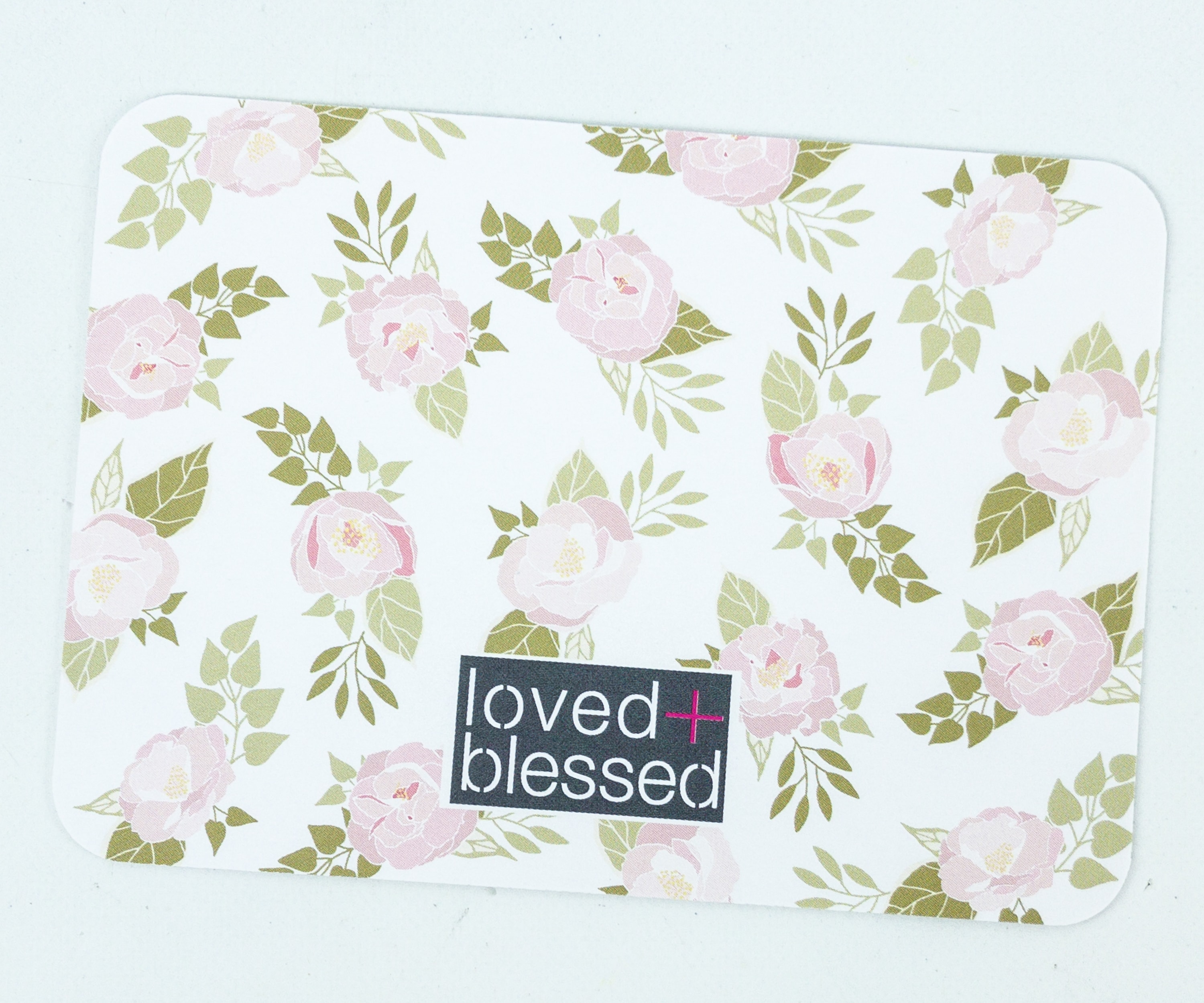 Scripture Card. Smaller flowers are featured on this month's scripture card. It's so pretty!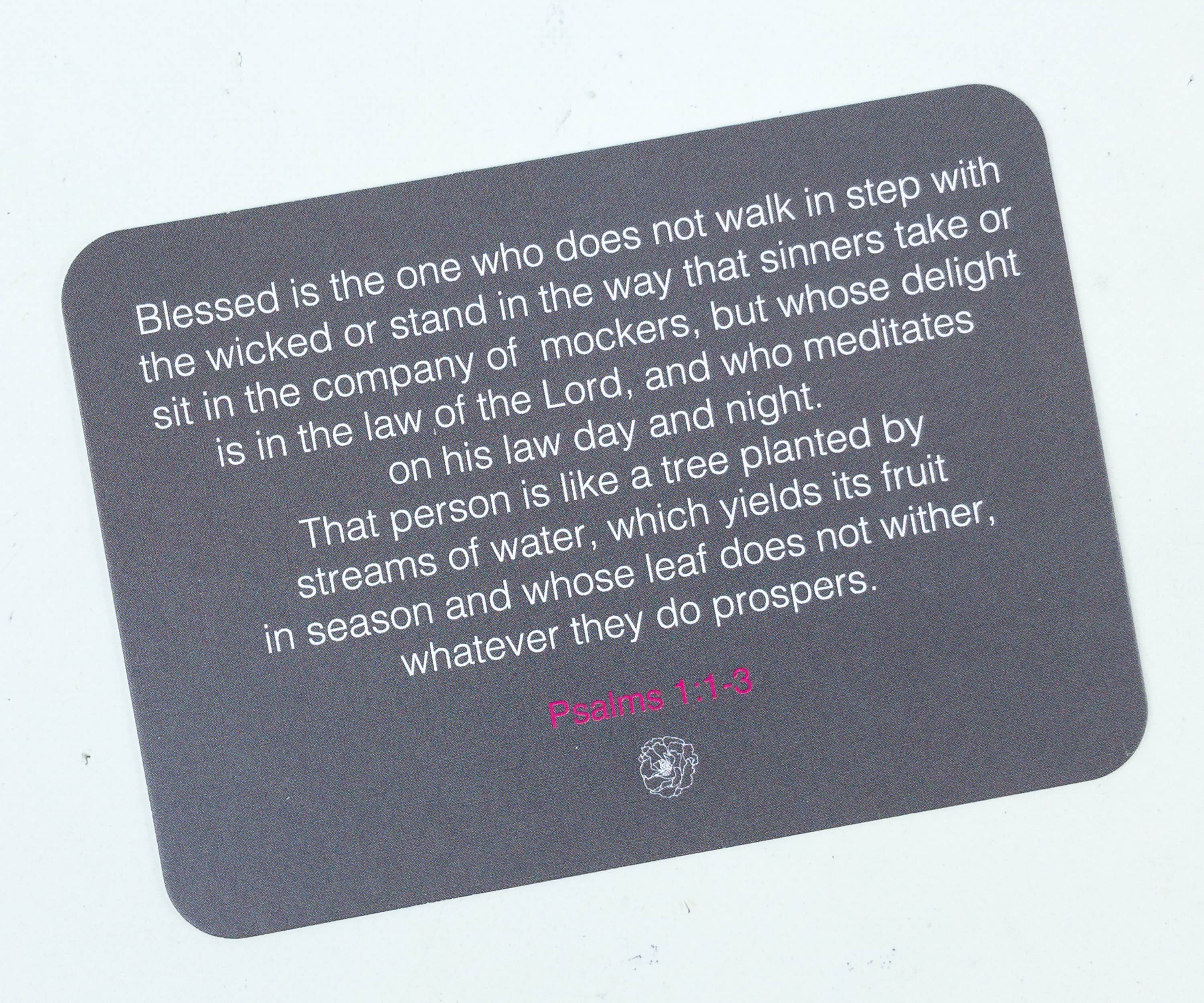 This month's featured scripture is Psalms 1:1-3.
Blessed is the one who does not walk in step with the wicked or stand in the way that sinners take or sit in the company of mockers, but whose delight is in the law of the Lord, and who meditates on his law day and night.

That person is like a tree planted by streams of water, which yields its fruit in season and whose leaf does not wither, whatever they do prospers.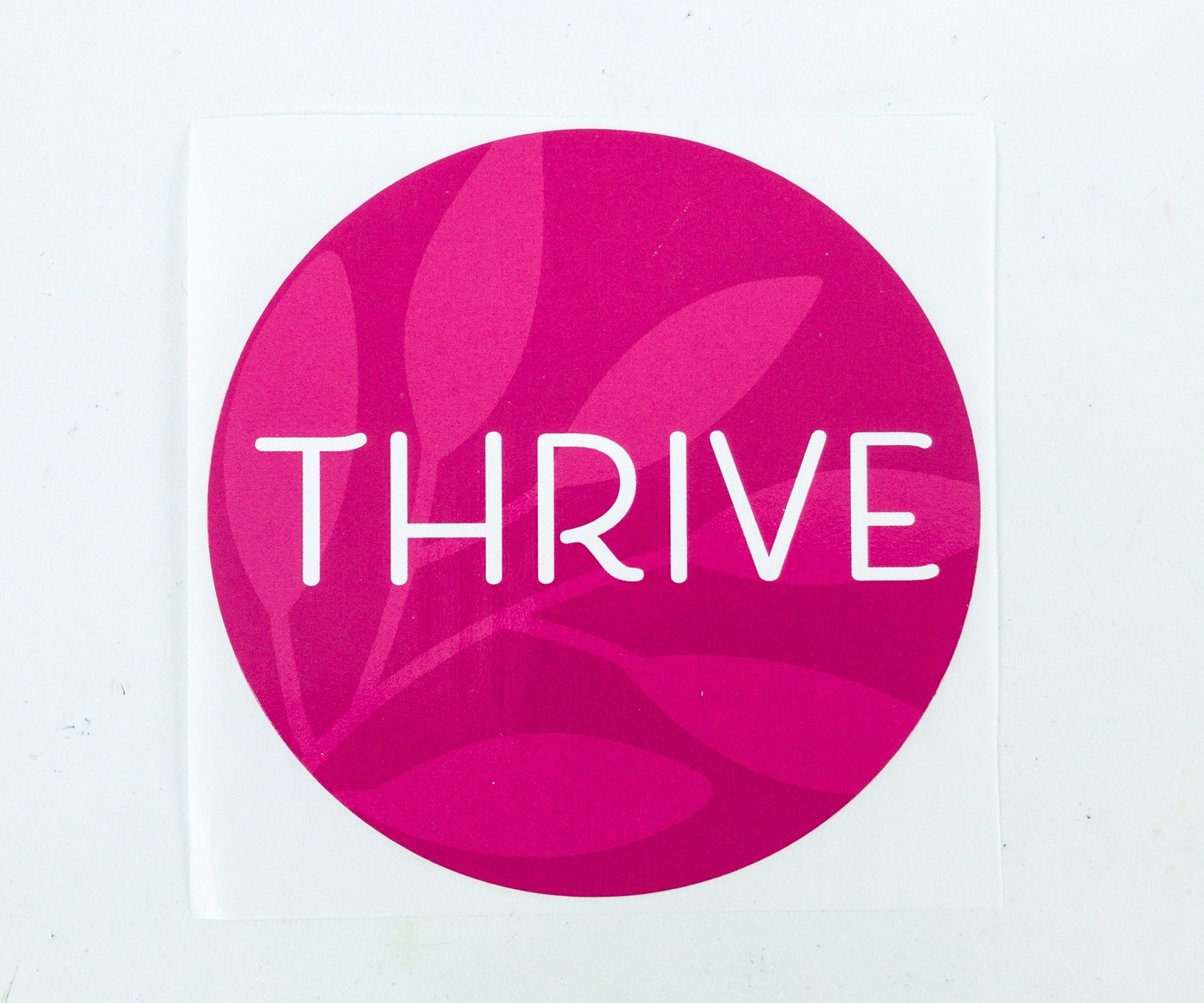 Sticker. The sticker has a simpler design, with a silhouette of leaves and the word thrive. I think it's a great reminder to do your best to succeed, no matter at which point you are in your life.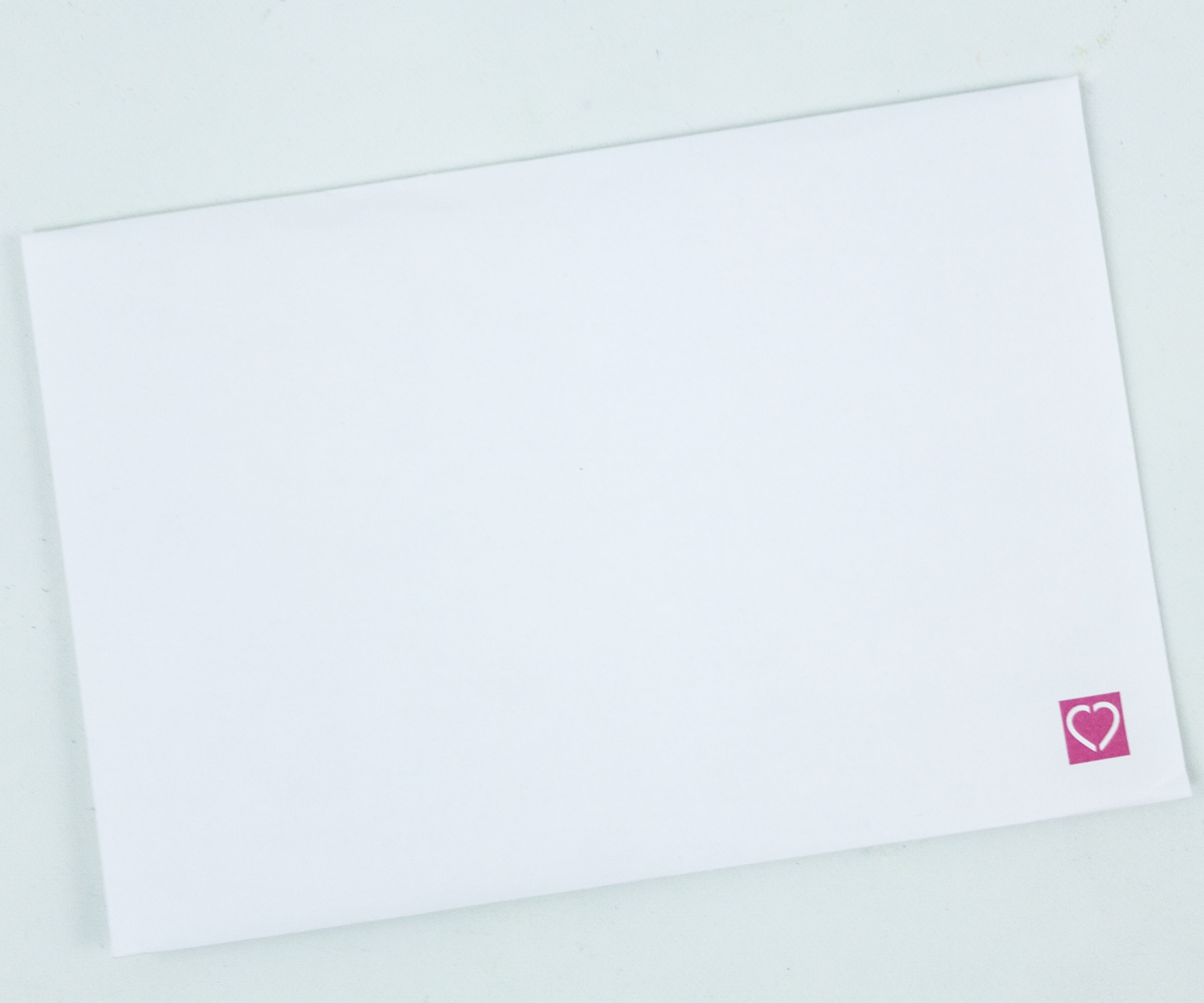 Encouragement Kit. As always, there is an encouragement kit that you can pass to a friend or loved one to help uplift their spirit.
The kit is enclosed in a white envelope.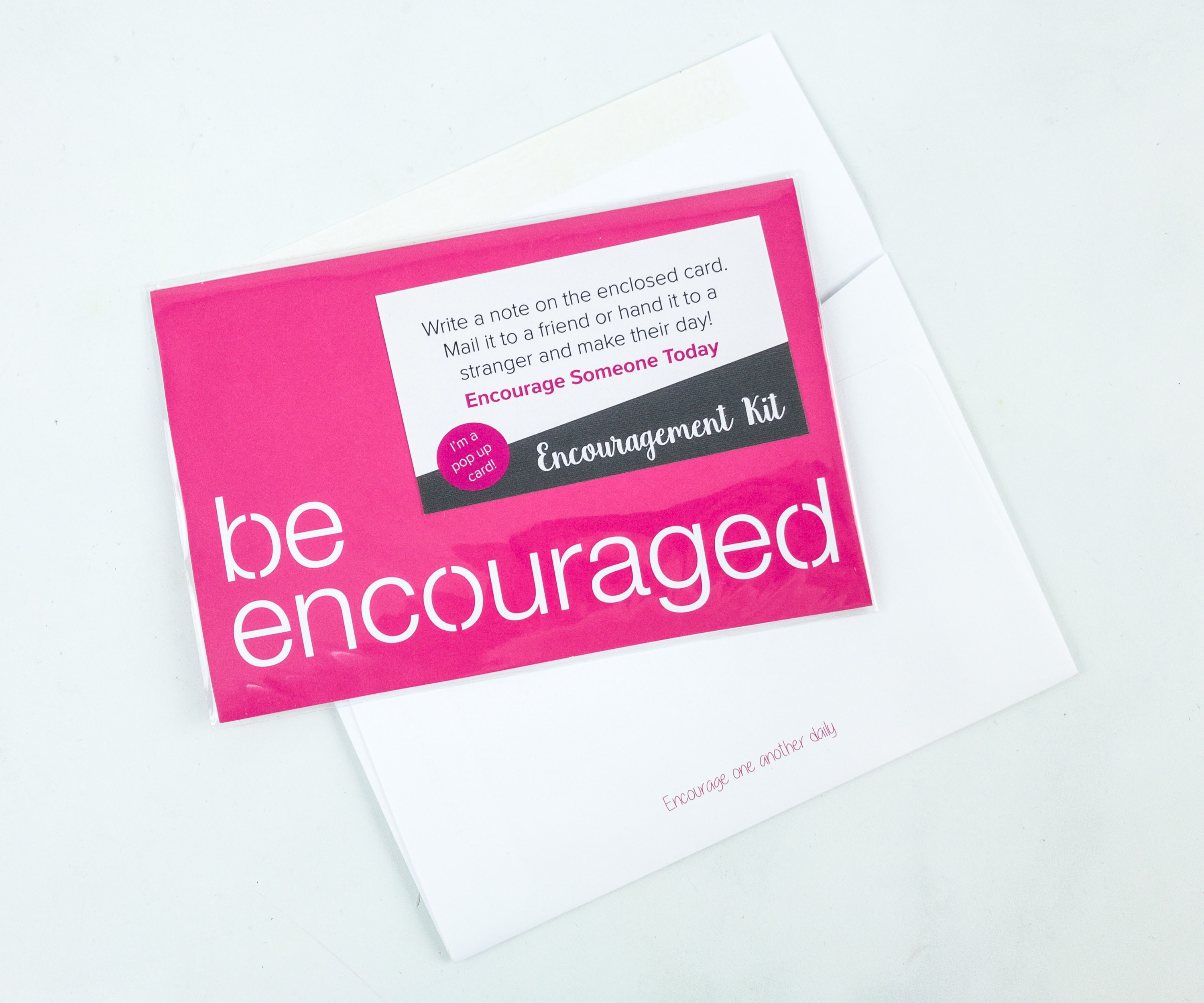 We're in the digital age, but sending cards is still one of the best ways to show someone you care.
The card is in its regular hot pink color.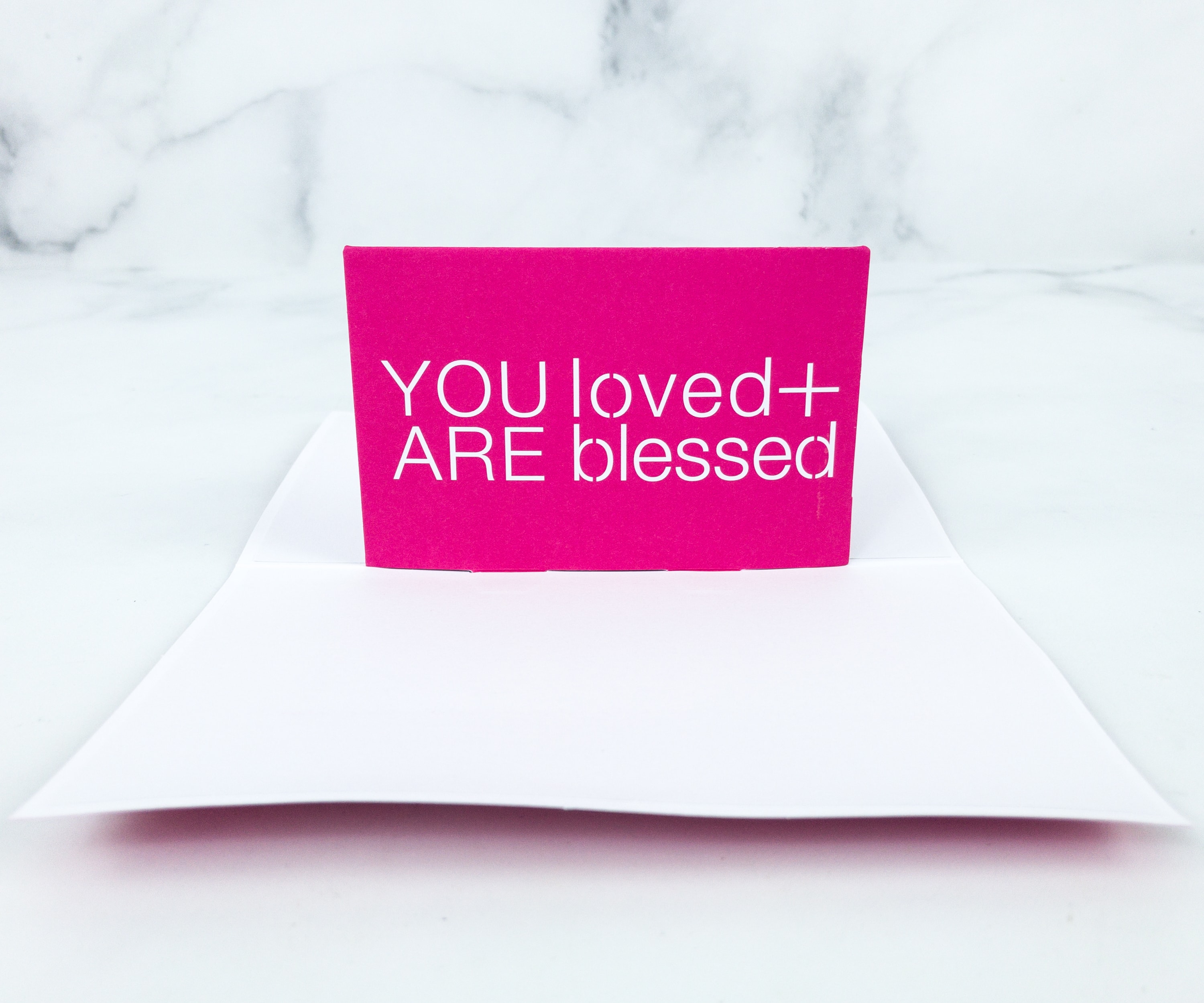 The pop-up says "you are loved + blessed."
The smaller envelope contains another card.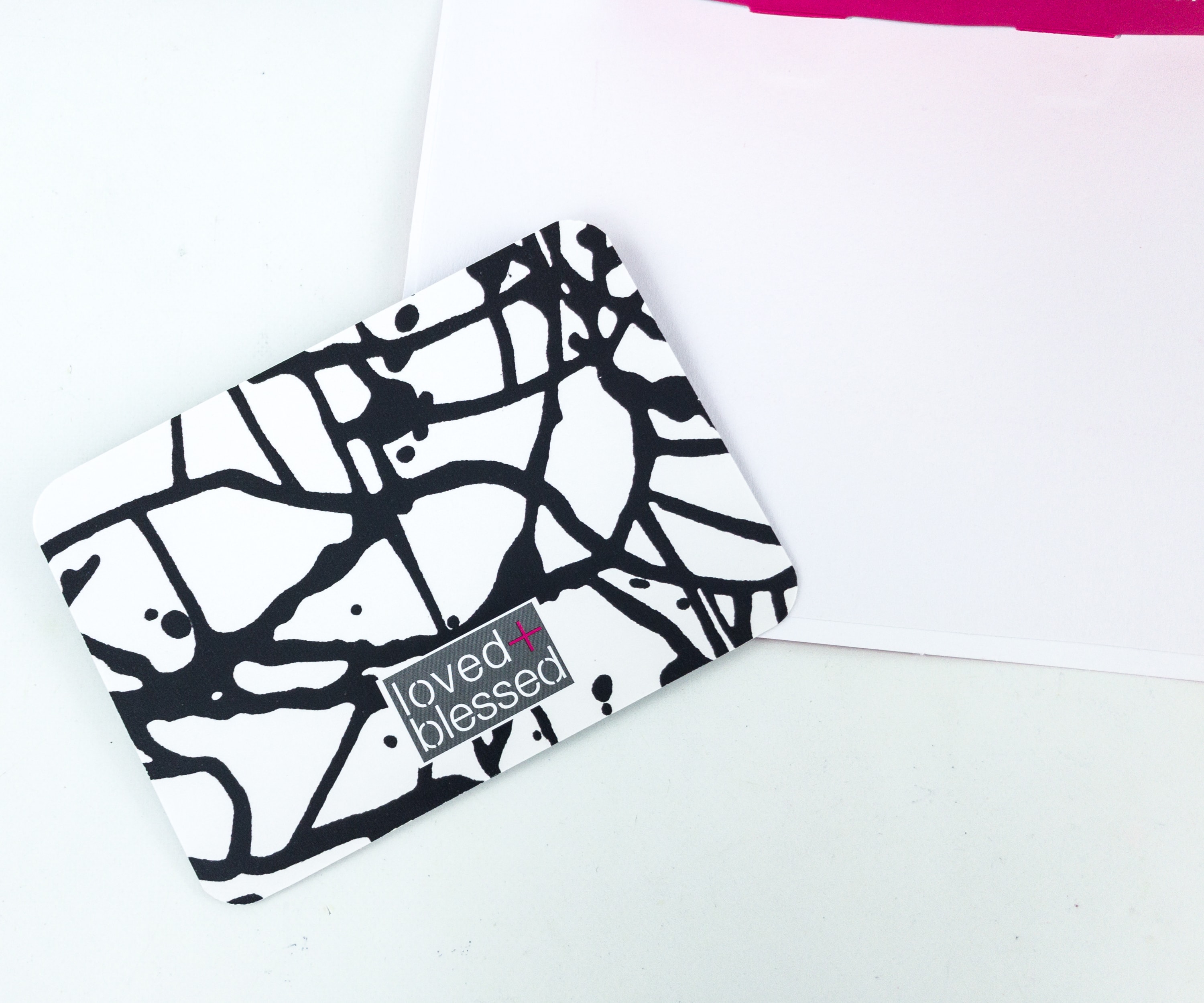 The small card features an abstract design.
At the back, there is scripture the receiver can ponder on! It's from Psalm 139:13-14.
For you created my inmost being; you knit me together in my mother's womb. I praise you because I am fearfully and wonderfully made; your works are wonderful, I know that full well.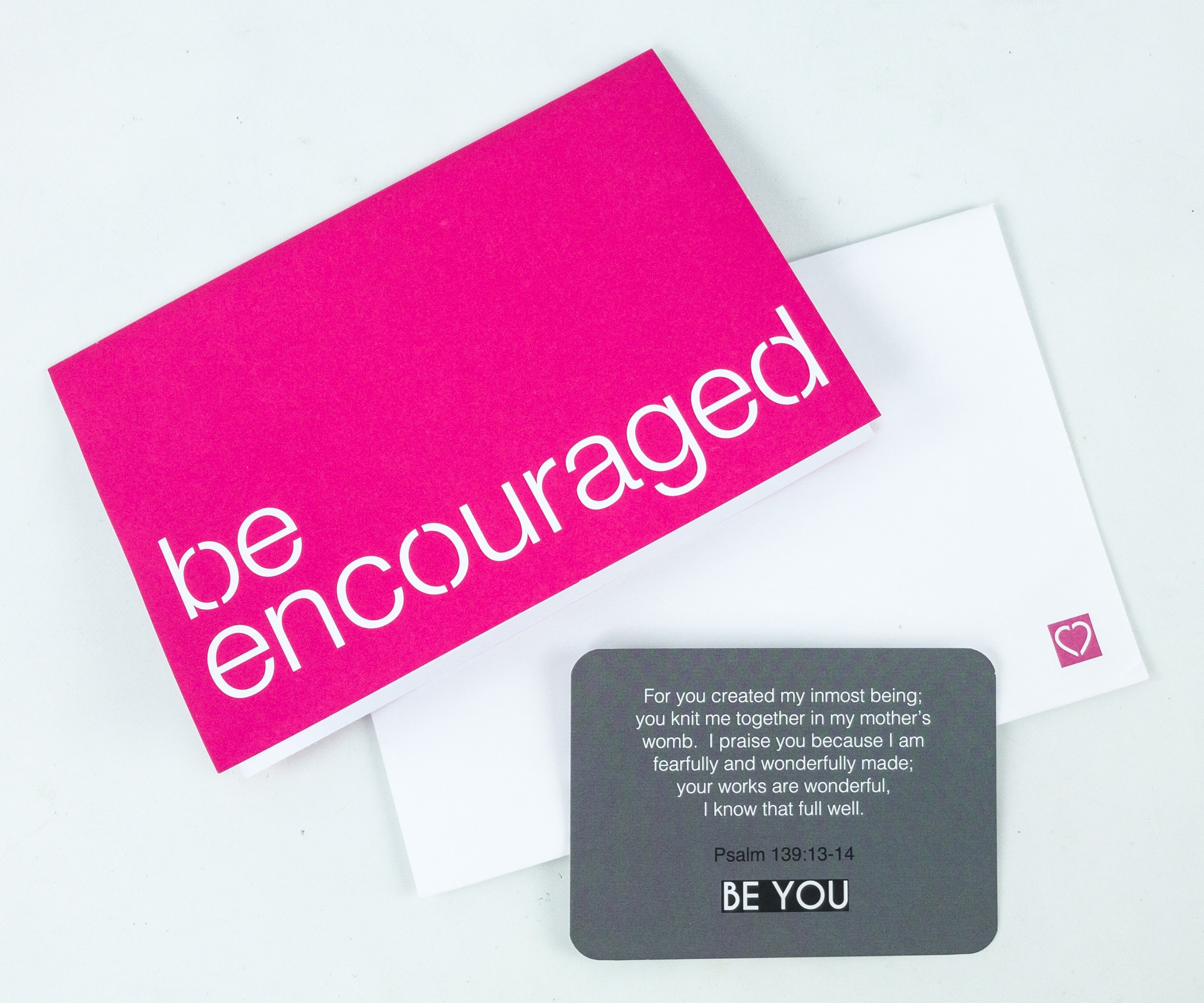 Can't wait to send this kit to a friend!
Keychain. The keychain arrived in a small peach envelope to keep it from being scratched.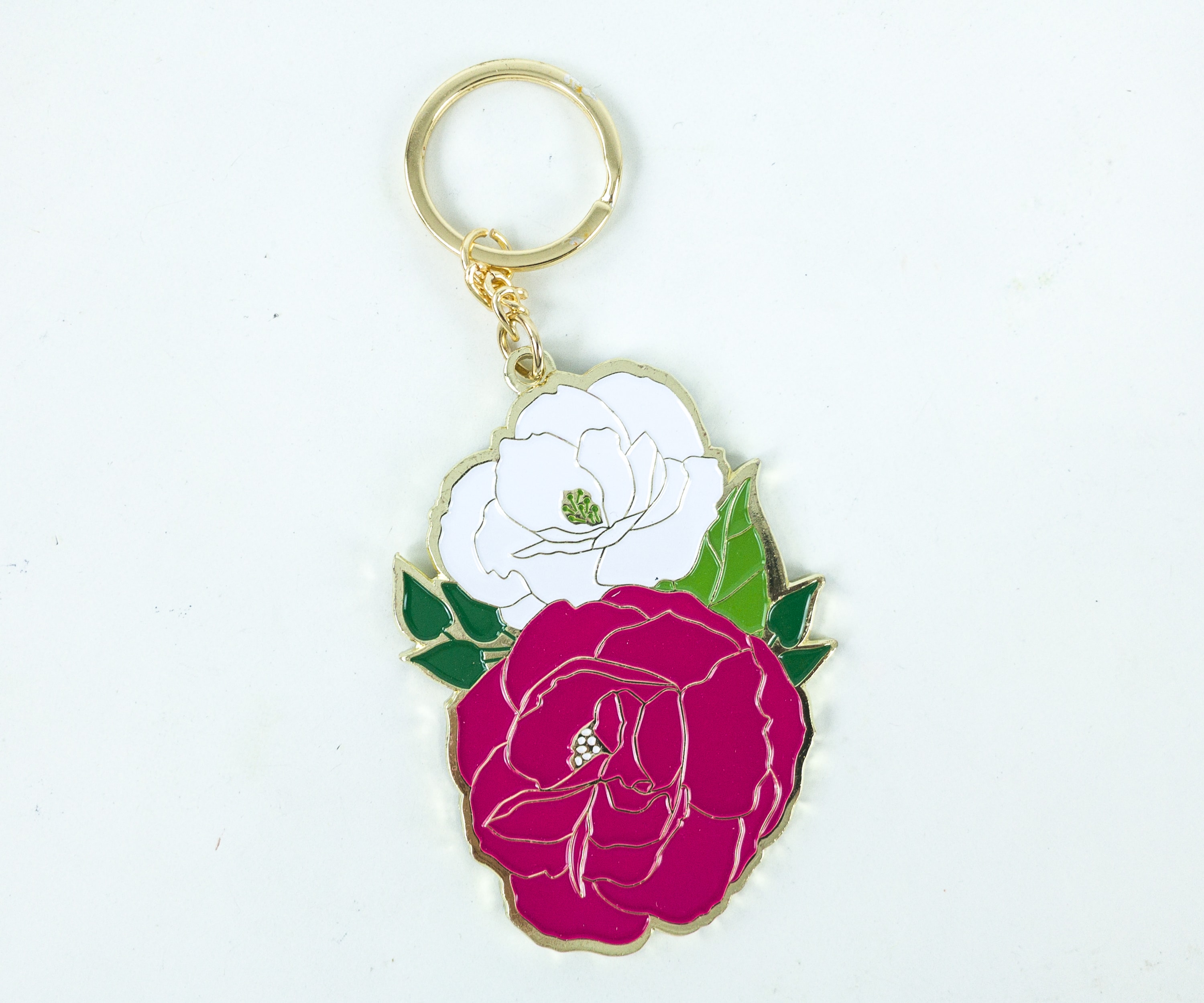 I like flowers, and it's nice to be able to bring this floral keychain everywhere I go. It's perfect to go with keys, but you can also attach it to your purse or bag.
Loved + Blessed never fails to make me feel good. This month's theme, Flourish, is a great reminder to anyone going through a hard time right now that they'll also bloom when it's the right time. Aside from the uplifting messages, they even included a pretty keychain that is totally right up my alley. If you want some positive vibes delivered to your mail every month, this subscription is for you. They even include a monthly encouragement kit that you can share with the people around you!
What did you think of Loved + Blessed this month?