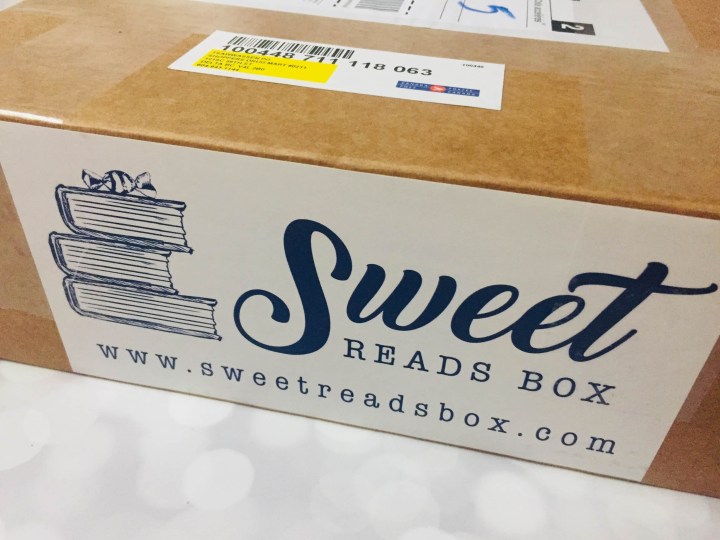 Sweet Reads Box is a Canadian subscription box bringing a curated selection of a bestselling book along with complimentary items to enhance the experience. The box is $54.99 CAD ($42 USD) for one month, and drops slightly when you purchase a 3 or 6 month subscription as well.
DEAL: Get 10% off your first box! Use coupon code LOVEBOOKS.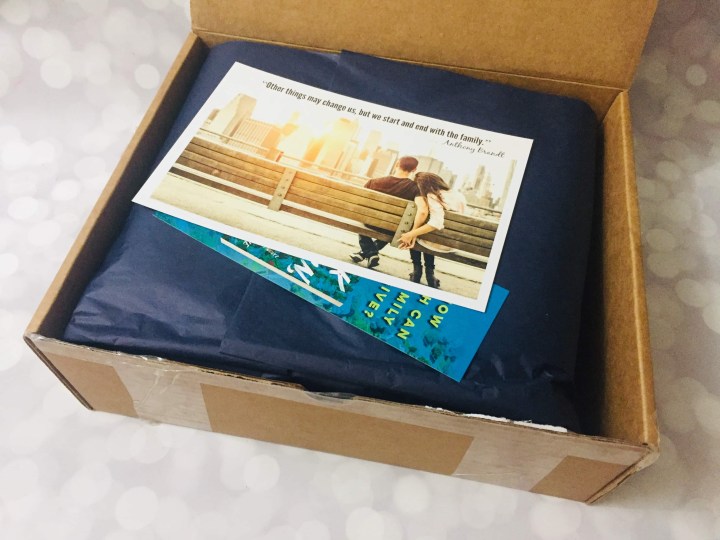 On top is the information card.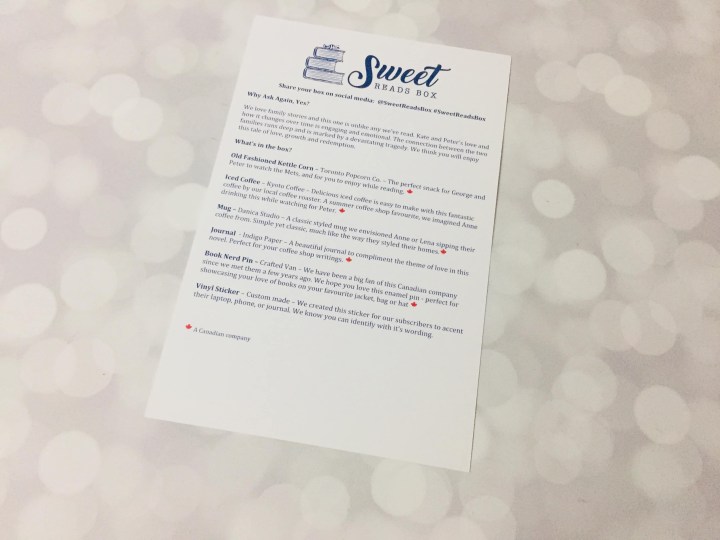 The back of the card has information about the month's book selection as well as the other items included, and how they all tie into the theme.
Ask Again, Yes by Mary Beth Keane ($13.99) — This month's selection is a story set in the 70s that spans over the decades that follow.
Francis Gleeson and Brian Stanhope, rookie cops in the NYPD, live next door to each other outside the city. What happens behind closed doors in both houses—the loneliness of Francis's wife, Lena, and the instability of Brian's wife, Anne, sets the stage for the explosive events to come.

Ask Again, Yes is a deeply affecting exploration of the lifelong friendship and love that blossoms between Kate Gleeson and Peter Stanhope, born six months apart. One shocking night their loyalties are divided, and their bond will be tested again and again over the next 40 years. Luminous, heartbreaking, and redemptive, Ask Again, Yes reveals the way childhood memories change when viewed from the distance of adulthood—villains lose their menace and those who appeared innocent seem less so. Kate and Peter's love story, while haunted by echoes from the past, is marked by tenderness, generosity, and grace.
The book is getting great reviews and is recommended as a summer read — this is coming with me on my vacation next week!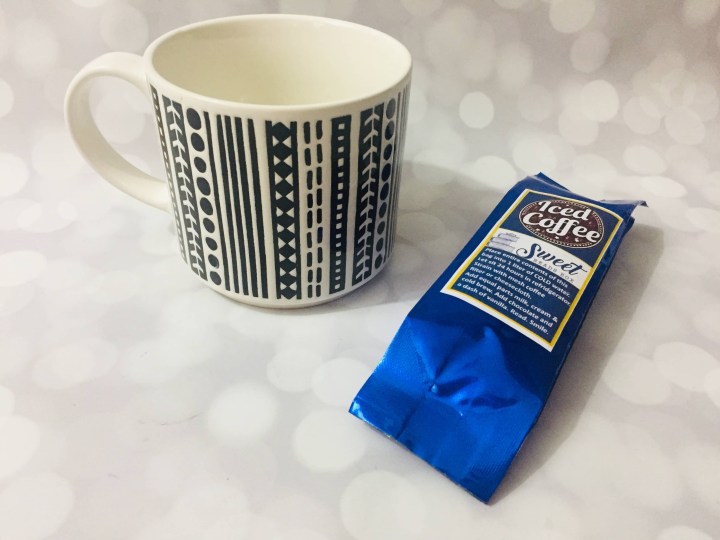 Danica Studio Mug — Danica Studio is a Vancouver-based designer and I have many of her mugs in my house! Sweet Reads has actually sent her mugs before, and it's a great item to include in a book subscription box!
Iced Coffee — A package of coffee from Kyoto Coffee. Another Canadian brand that put together this generous little serving of coffee to enjoy iced.
Watercolor Flower Notebook ($12 for set of 3) — I never travel without a notebook nowadays, and this is a beautifully designed lined notebook.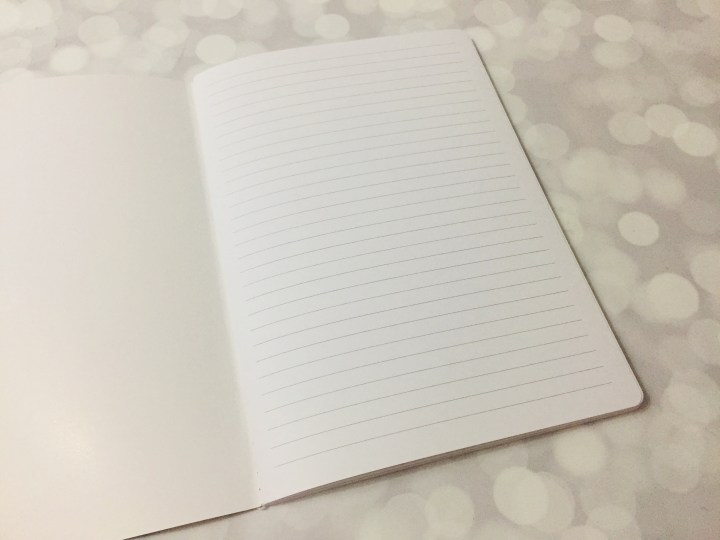 I'd guess there are about 50 pages, and the slim size is a nice balance with how generous the size of the paper is.
Kettle Corn — Oh my gosh, I haven't had kettle corn in ages. This was so delicious, I wolfed it down in seconds. I made the mistake of going to their website and they have SO many flavours, I need to try them all!
Crafted Van Book Nerd Pin — Crafted Van is a Canadian artist here in Vancouver, they have their own cute bookmark subscription but this is an adorable enamel pin! A perfect design for a bookish box, this went quickly onto my denim jacket!
Book Sticker — I feel this so strongly, lol! You know a book is amazing when you have to bargain with yourself to pause after the next chapter… but it's so hard!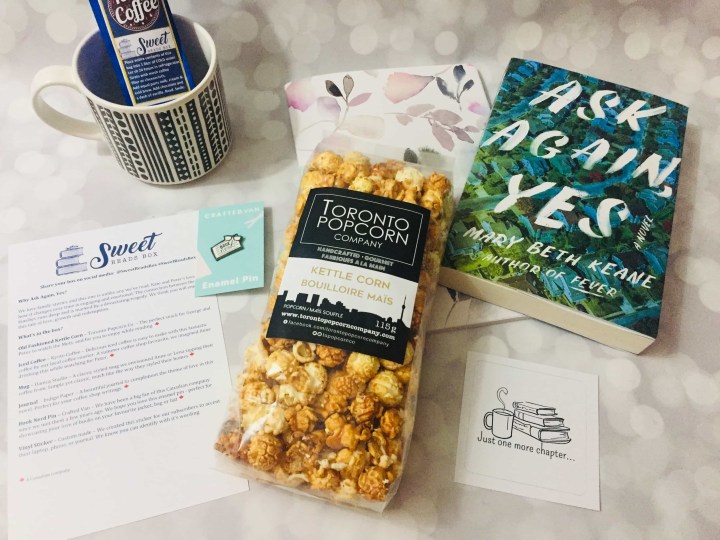 Sweet Reads Box put together a super fun summer box. The combo of iced coffee and kettle corn reminds me of visiting the market or fair, and the other goodies fit in well with the theme.
What did you think of this month's book selection?