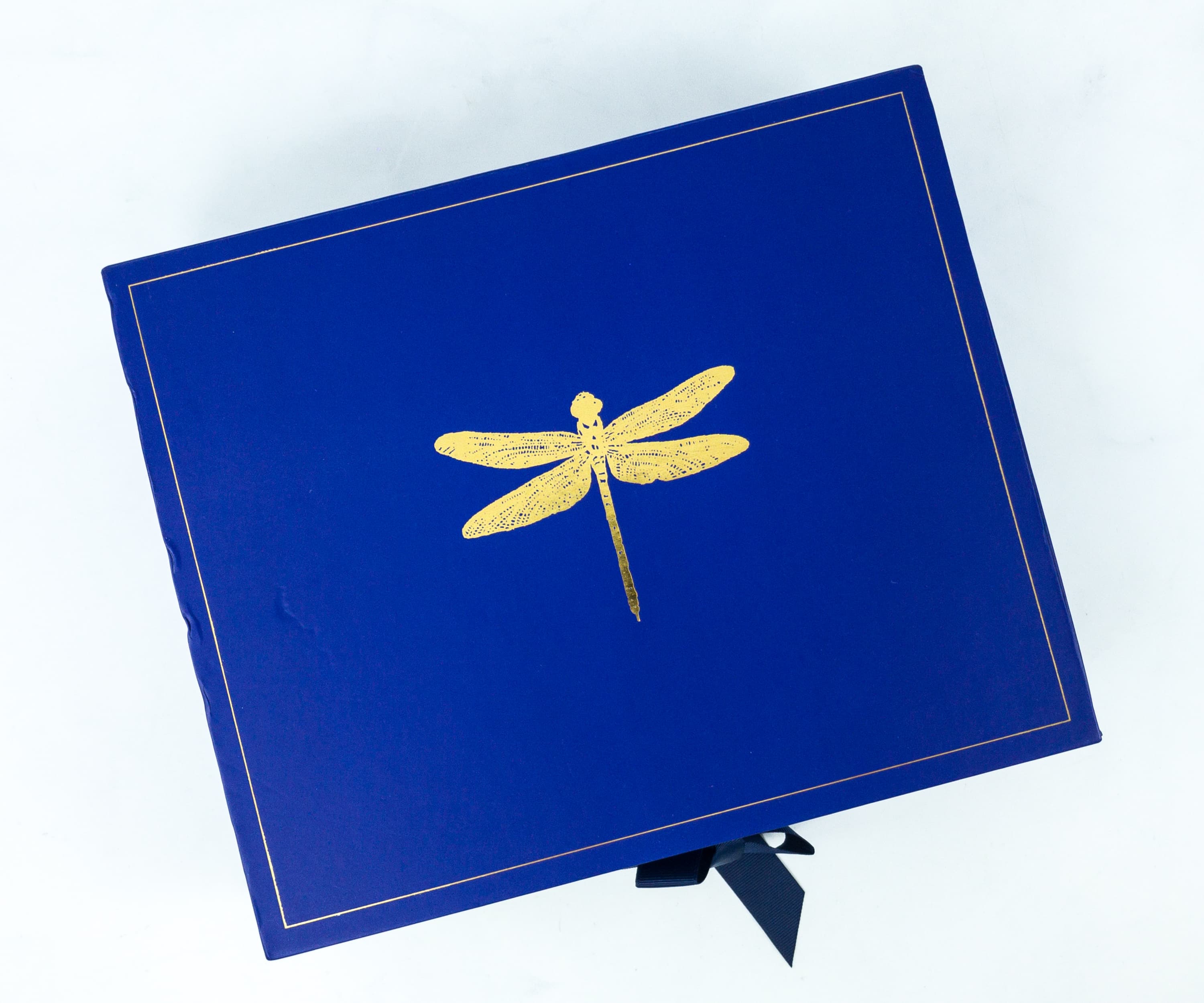 JourneeBox by Kevia is a quarterly subscription box filled with ethically-made and sustainable luxury goods. Expect jewelry, accessories, beauty, and home items in this box! It's $54.99 per quarter, down to $49.99 per quarter on a pre-paid annual subscription.
DEAL: Get $15 off your first JourneeBox! Use the coupon code SUMMER15 to grab the deal!
It's well packaged and perfectly giftable! The blue box features one gold foiled dragonfly each on the outer cover and the inner flap. The paper used for wrapping the items are also adorned by gold dragonflies and then sealed with a gold sticker.
The Summer box is quite full! Some of the items even arrived with their individual packaging.
The box included a mini booklet.
They're encouraging subscribers to share your box on social media using #SummerJournee for a chance to win one box for free!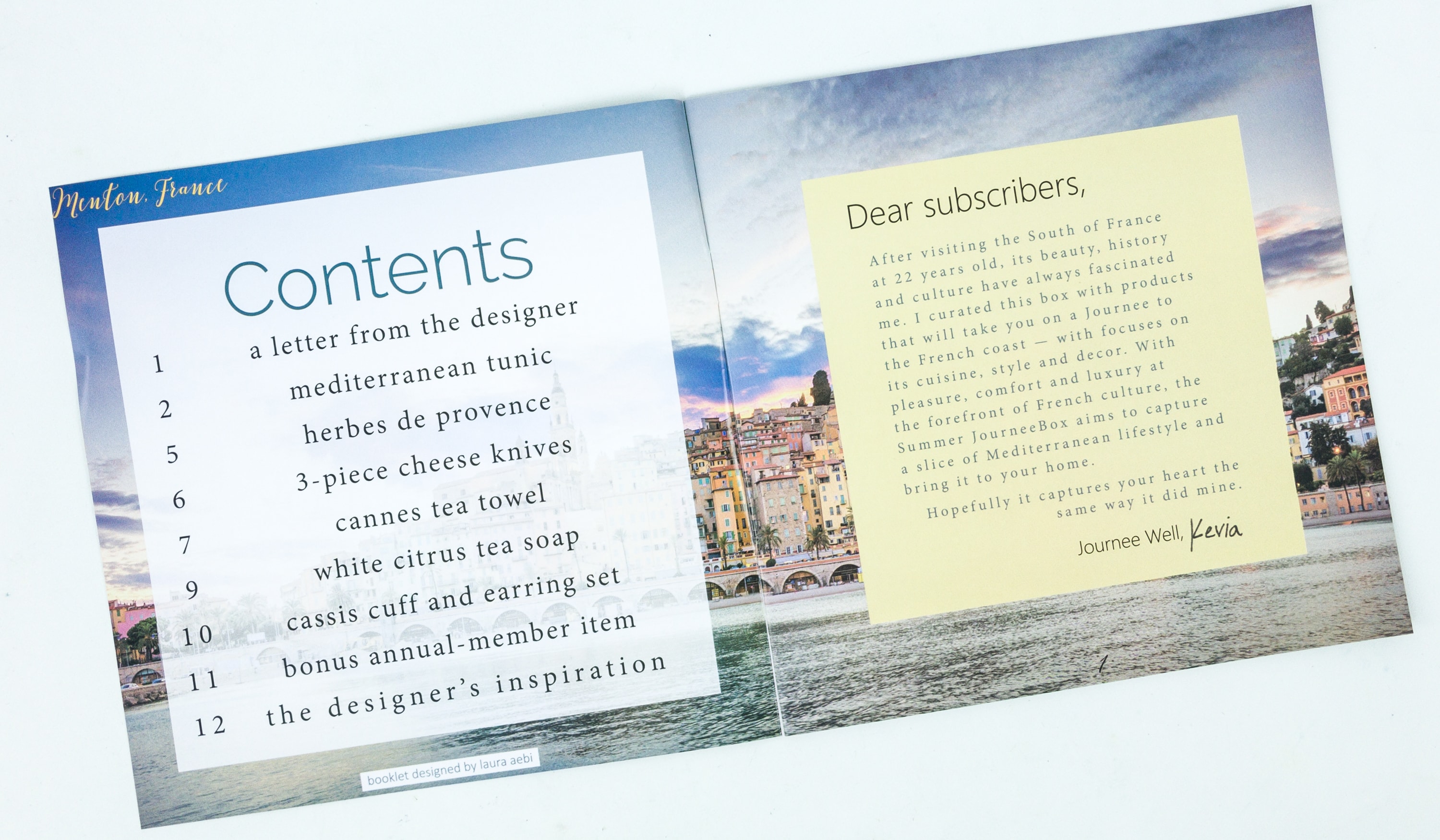 The booklet lists all the box's contents and dedicated a brief article for each.
It's like a mini-magazine that you can learn a lot from!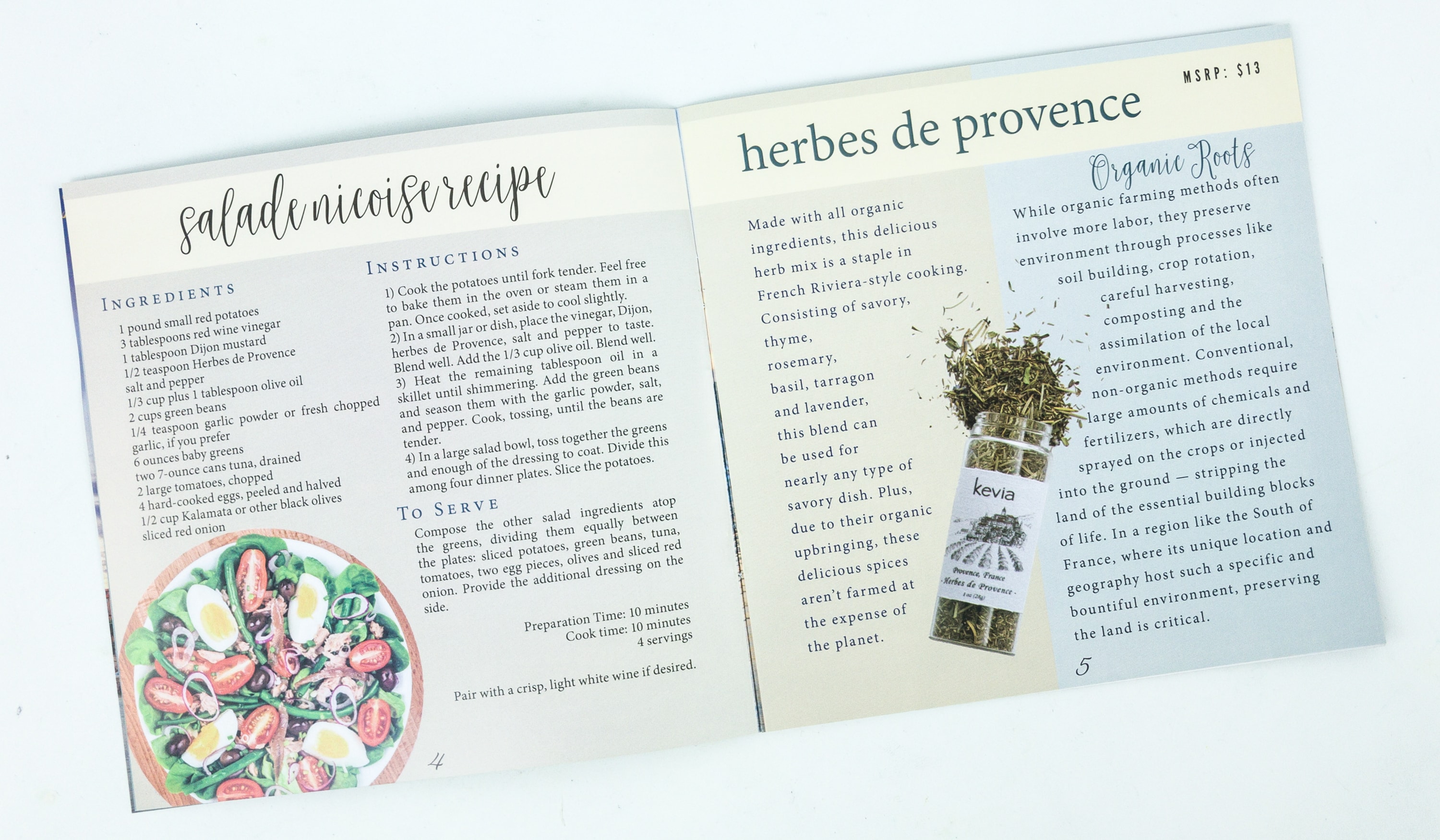 It even tells the story behind each inclusion.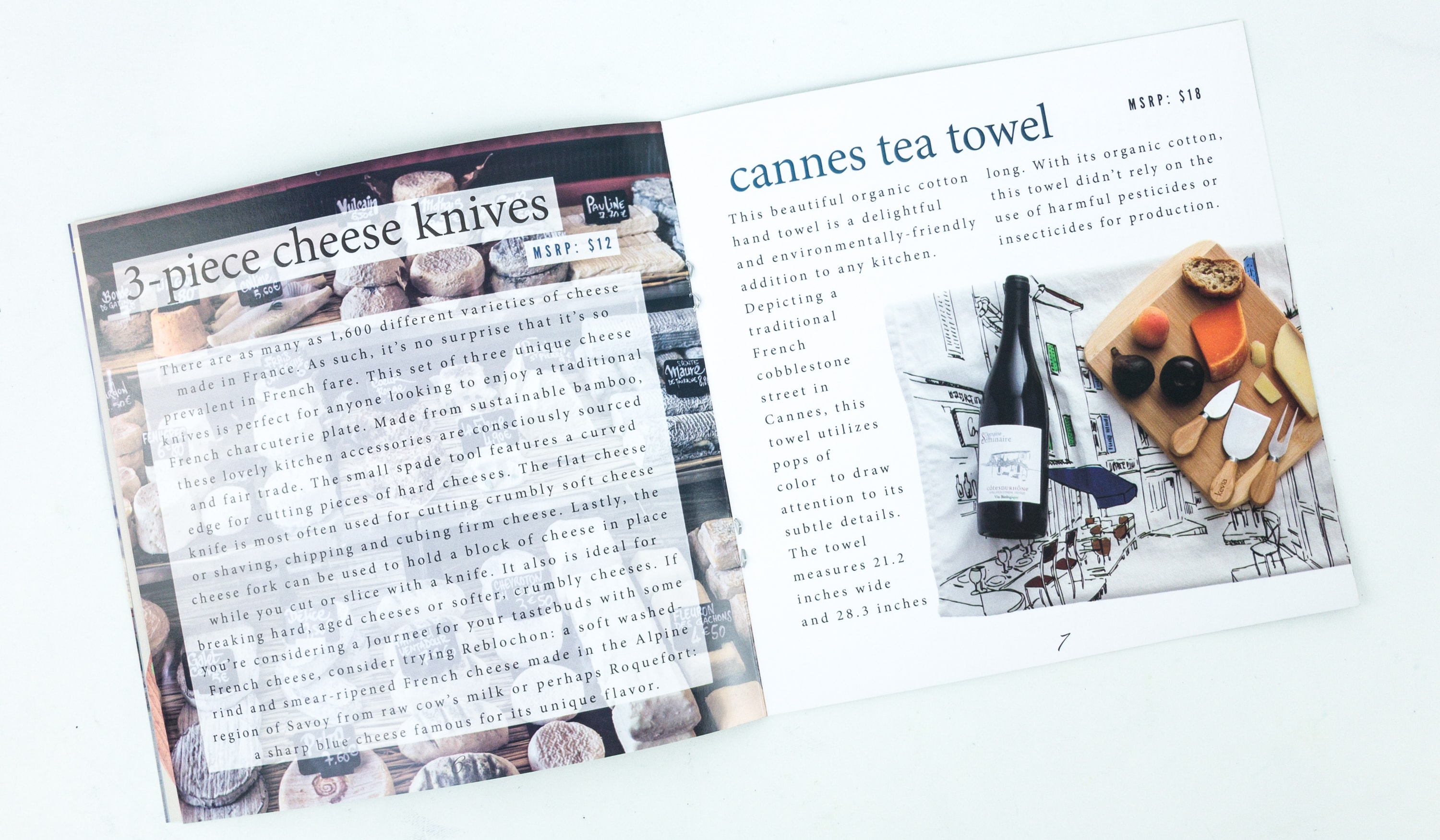 It's really an interesting read!
Knowing a lot more about the products helps with their effectivity as well.
The layout is really fun!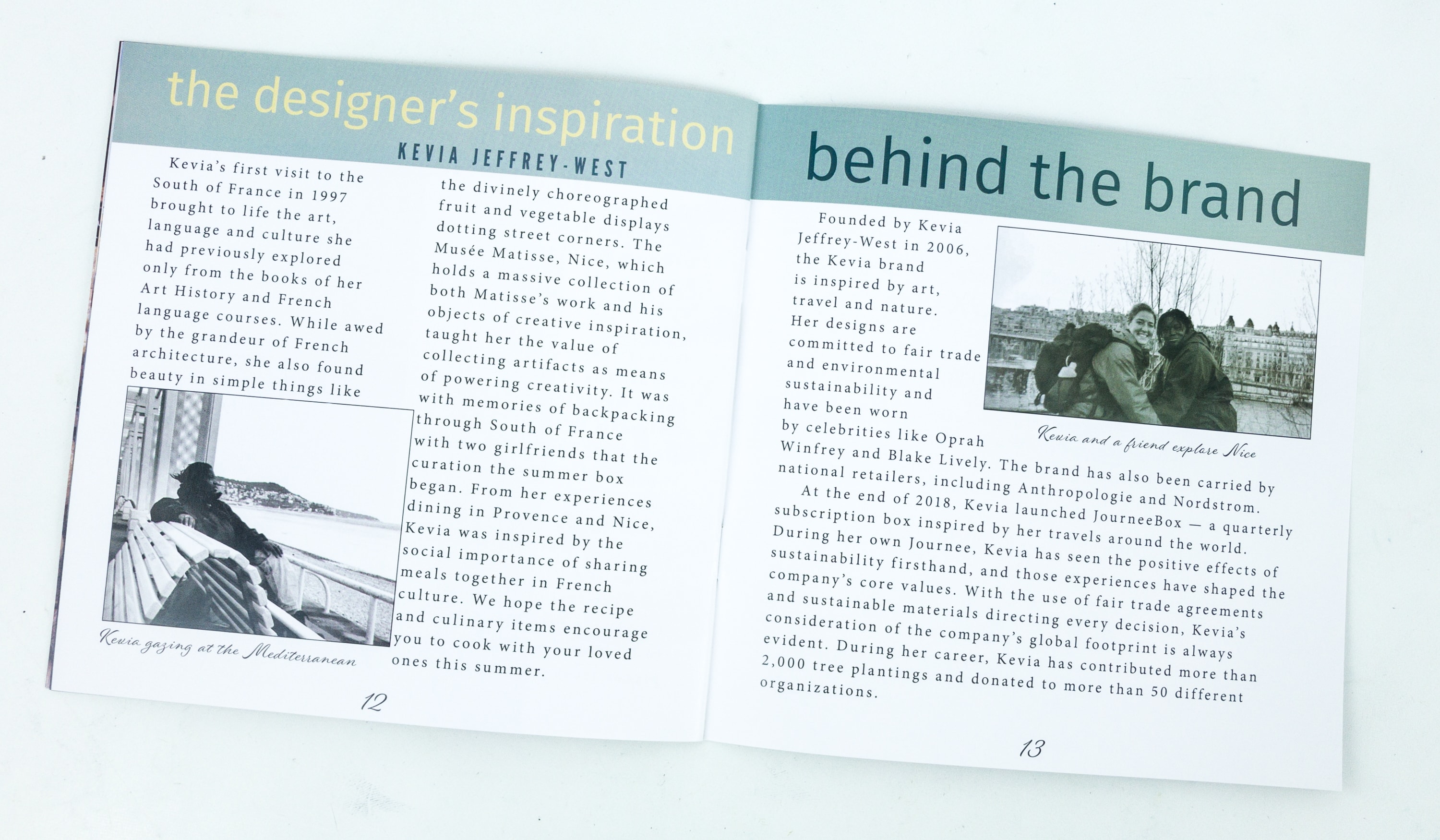 They also included an article about the designer. Kevia is an art, travel, and nature-inspired lifestyle brand that is committed to fair trade and environmental sustainability.
Everything in my Summer box!
Mediterranean Tunic ($85) I got the beautiful tunic in purple, but it's also available in other colors. It's such a summer-friendly piece that I can't wait to wear while summer is still here!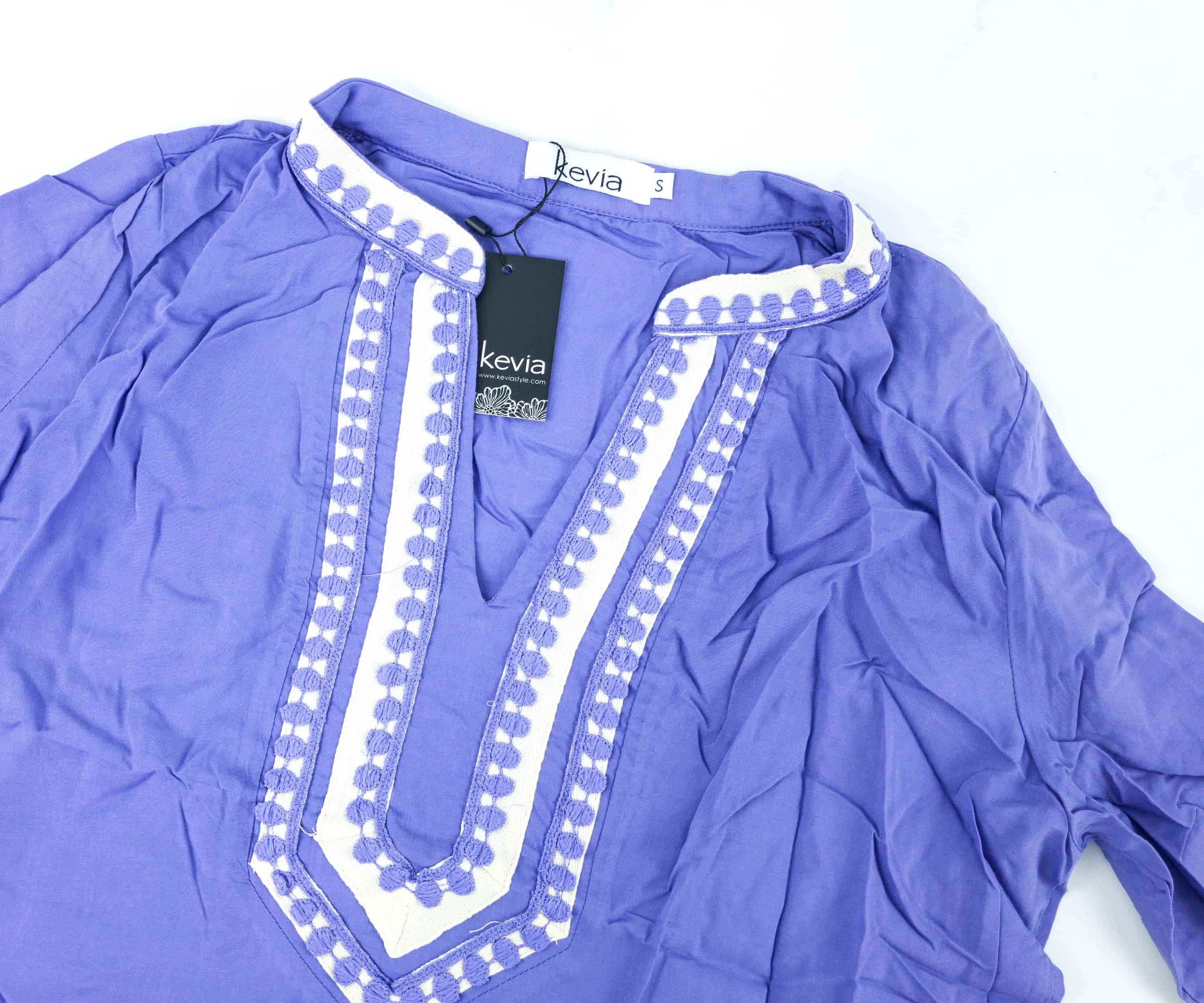 The tunic is made of 100% rayon, and it can be used for either work or play. Top it over a swimsuit or pair it with jeans, it's perfect!
What added more beauty to the piece are the intricate white embroideries that were beautifully placed on the collar, cuffs and the bottom hem.
Organic Cotton Tea Towel ($12) Cannes is a really nice city in France, not only known for the Film Festival also for its sandy beaches, beautiful hotels, and boutiques. Here's a tea towel that features one of the cobblestone streets in the city!
The tea towel is made of 100% organic cotton, a perfect partner in the kitchen for cleaning and drying up!
3-Piece Cheese Knives ($18) I love cheese, so these knives are going to be useful for me. They arrived in a pretty drawstring pouch featuring an awesome artwork of wines and cheeses! For this set, I got a cheese fork used to hold blocks of cheese, a small spade that is used for cutting or chunking edges of hard cheeses, and a flat cheese knife which is perfect to cut soft and crumbly ones.
Cassis Cuff & Earring Set ($103) Cassis is another beautiful place in France and it is known for its ports. This set of accessories are inspired by the place, as well as the waves of the Mediterranean Sea. They were placed inside a beautiful drawstring pouch with flower drawings at the bottom.
The cuff is a nice piece, as it easily fits any wrist. It also has a simple design that can go with any outfit or other accessories. I won't be having a hard time pairing this up!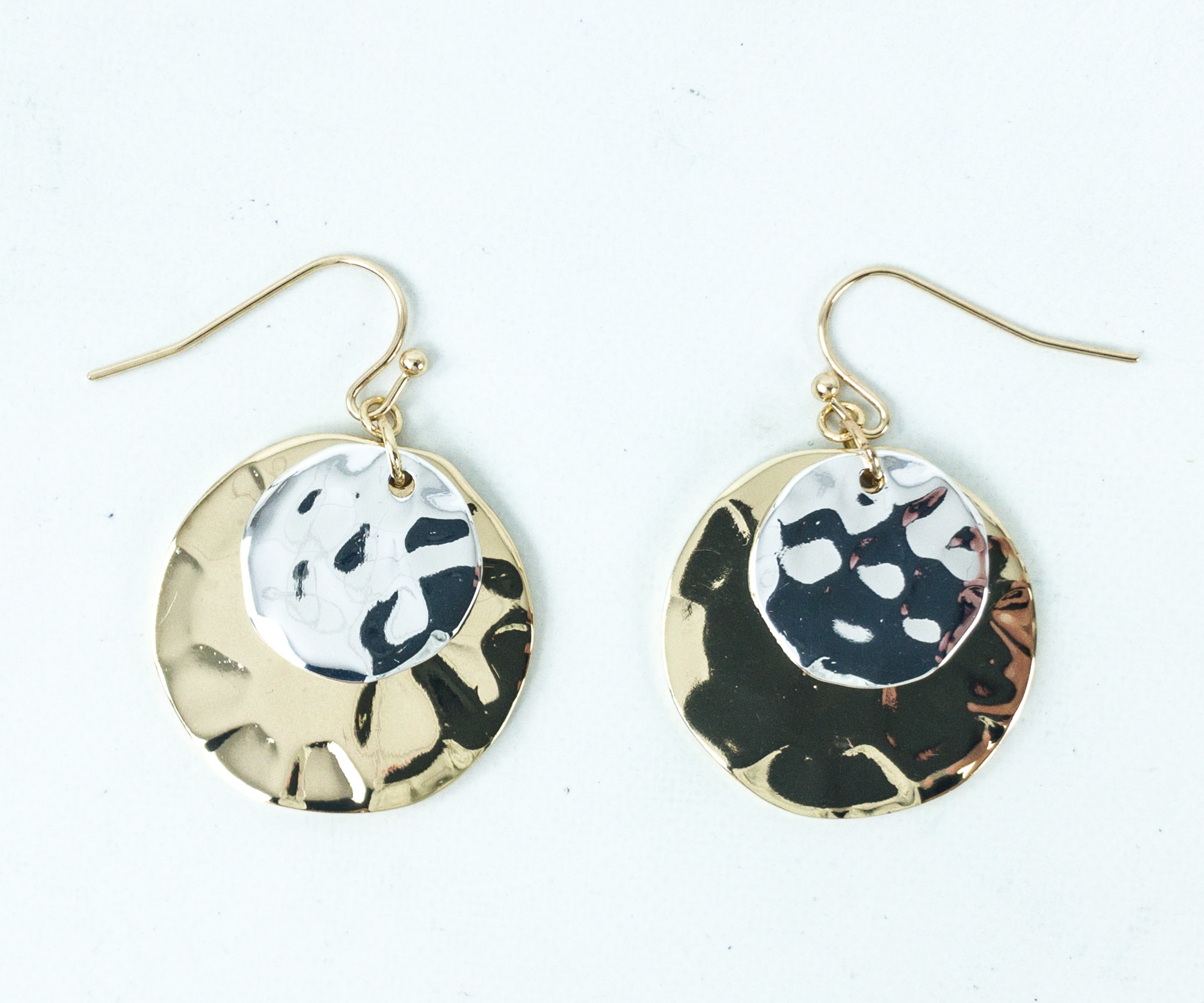 The earrings are really chic and simple, yet they are really noticeable. The discs aren't really the same when it comes to shape or size, and it is actually what's making it beautiful. I am giving this two thumbs up for elegance!
Cassis Necklace – for annual subscribers ($52) Annual subscribers get another Cassis accessory, a beautiful staggered necklace!
It consists of two necklaces. The silver chain measures 15.5″ and the gold chain measures 23″.
I also love how the discs are contrasting. The silver chain comes with the gold disc, while the gold chain comes with the silver disc.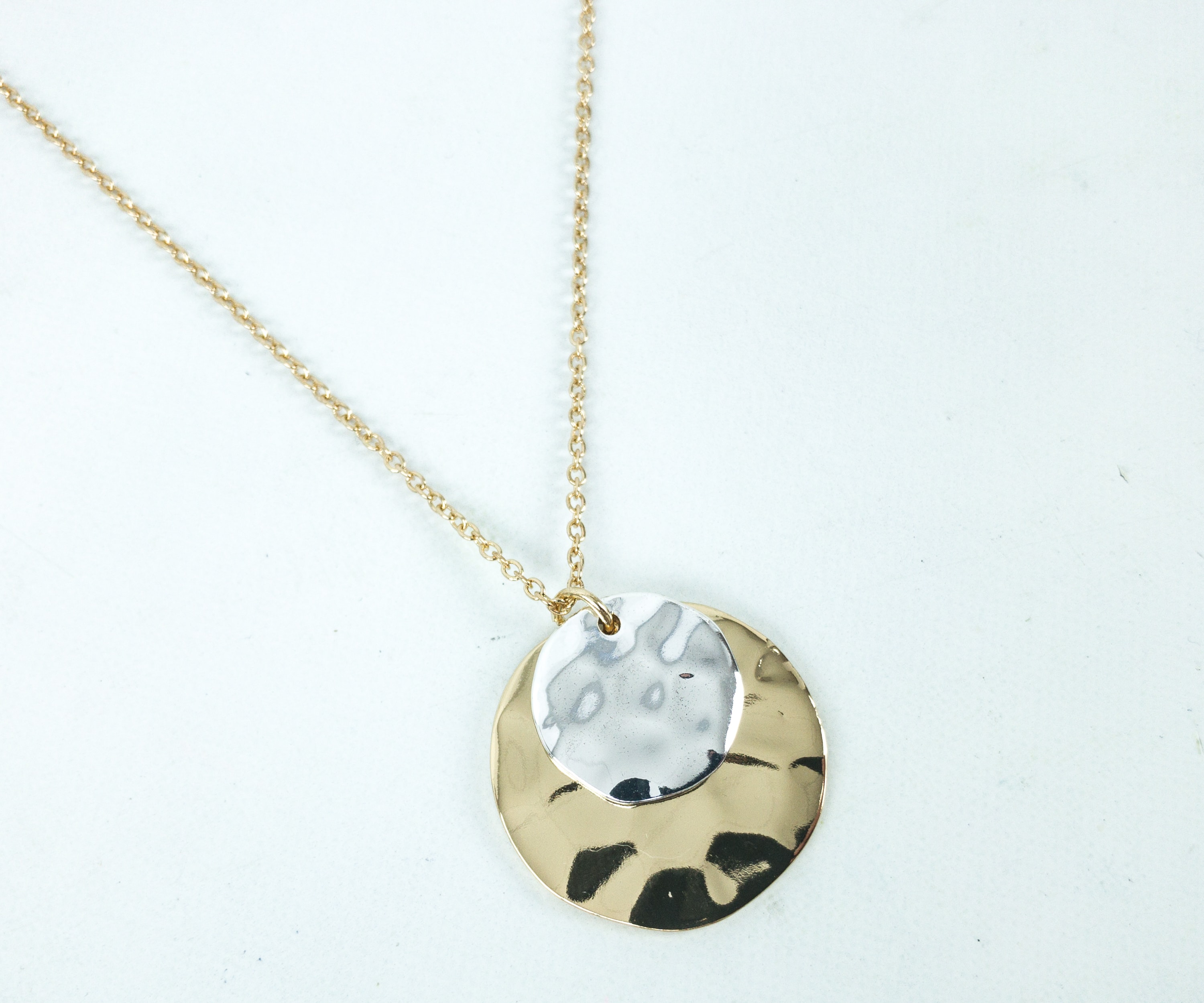 Like the earrings, the plates also have the hammering design which actually added shine to them. It's also easier to match with my other accessories, aside from the other Cassis pieces.
White Citrus Tea Soap ($6) The rustic-designed soap is proudly made in Provence, and it is a nice addition to any bathroom!
The soap smells lovely, as it has notes of white tea and citrus. It's quadruple-milled, giving it a richer lather and a smooth feel when used. The formula also cleanses thoroughly.
Organic Herbes De Provence ($13) If you love the French Riviera-style cooking, this herb mix is exactly what you need to capture that taste!
The mix contains thyme, rosemary, basil, tarragon, and lavender.
The herbs are perfect for any savory dish! You can use it on roasts, grilled meats or seafood, stews, or even as an addition to salad dressings!
This luxurious box is really a "journey" as it brought me to the beautiful country of France with all the inclusions! Every item represents a place in the country like the Cassis, Provence, and Cannes. My favorite item from this curation is the tunic. I love its versatility and it even came in purple which is one of my favorite colors. The tunic's embroidery is also beautiful, which added more appeal to the already beautiful top. I also like the accessories inspired by Cassis. The designs are simple yet captivating and they even came as a set. I am really happy with this box, and I am looking forward to my next journey with them!
What do you think of this quarter's box?