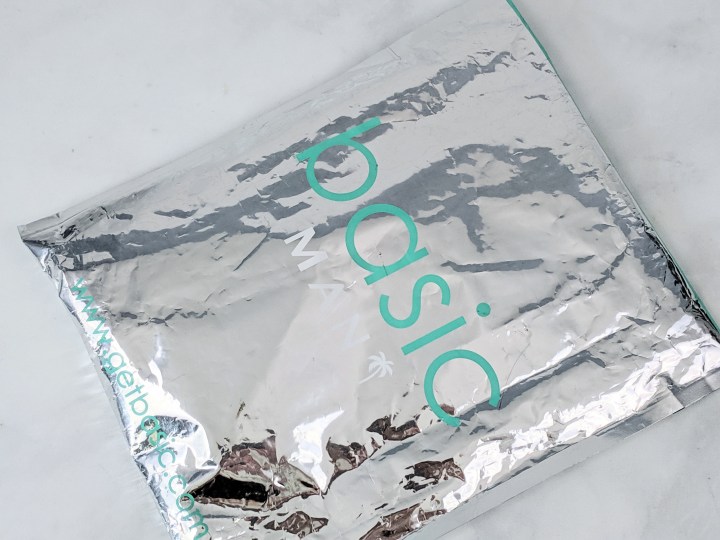 Basic MAN is a men's monthly subscription box that will send you three basics: socks, boxer-briefs, and a t-shirt. The box is $19.99 a month and shipping is free for US subscribers and they ship worldwide ($5 to Canada). All you have to do is to choose your size and you are set! Styles will vary from month to month, but nothing too crazy!
DEAL: Save 50% on your first month with coupon code HELLO50.
For August, we received the basics in grey and navy green!

Our first basic are the socks.We thought that this month's design was bold with the big white polka dots, but they are still lovely and will add a little fun touch to his outfit.

The socks are made with a blend of cotton, polyester, and elastic. They have some loose threads on the inside to create the polka dot design, but nothing to crazy and the elastic band stays in place all day long. They are really comfortable and can fit any occasion and would look great with whatever shoes you fancy. They hold their shape through a lot of wear!
Next is a pair of boxer briefs which came in light grey, with almost a light purple hue, with a dark gray elastic band. The fabric is quite light and soft. My husband really likes the light feeling, and how they breath even in the hot weather, while still keeping everything in check.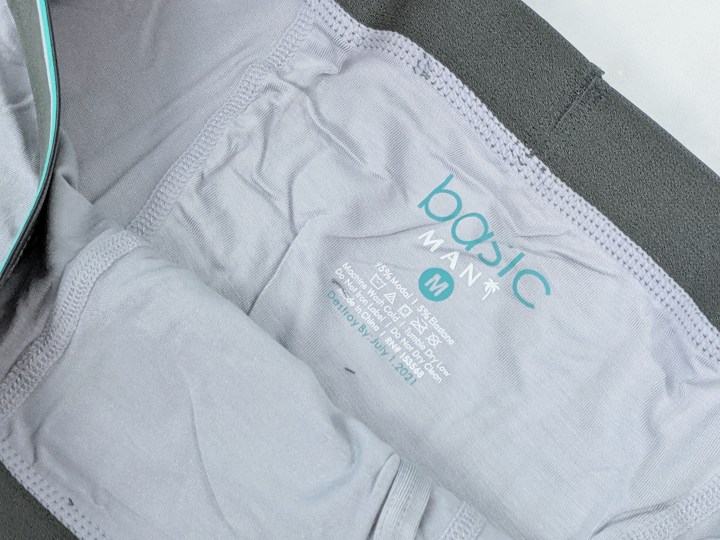 As usual, it has an expiry date (July 2021)! Yes, this subscription box reminds you to throw away your old underwear! It says to wash in cold water, but we've been washing all the Basic Man socks and boxer briefs in hot water (I'm lazy) and they haven't lost any of their color, their soft feel, or their elasticity. And the color doesn't bleed in the laundry either.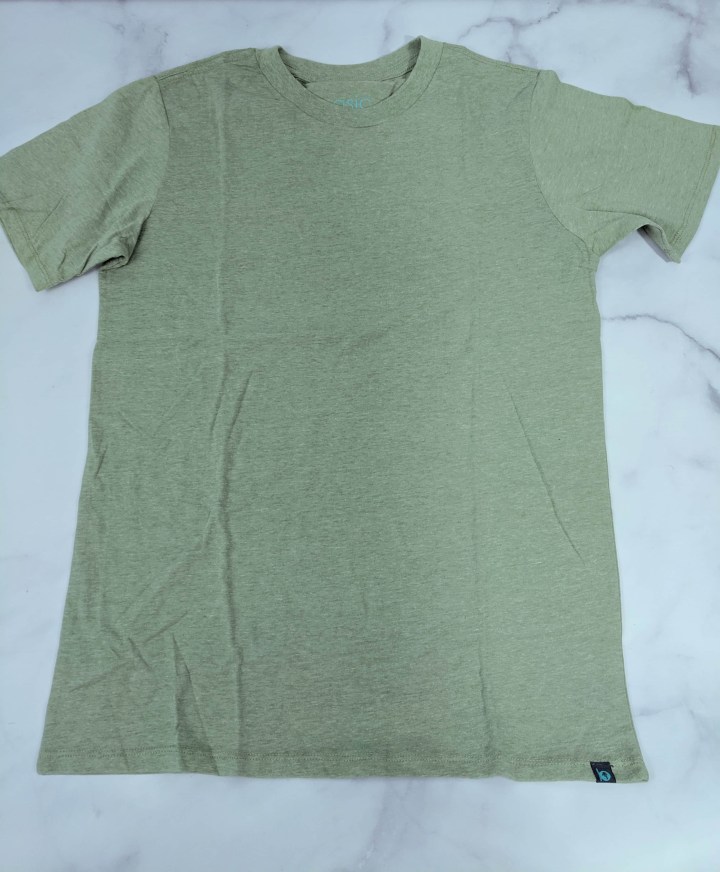 The last basic item for this month is a green t-shirt. It's a simple crew-neck tee and it also came with an expiry date! The fabric is a blend of polyester and cotton. Basic Man's t-shirts are pre-washed, so no worries about shrinkage and it makes them soft and light right out of the bag. After getting these shirts for a couple of months, we are also happy to say that Basic Man's tee can go through a lot of wash cycles without losing their colors or shape. And the colors don't bleed in the laundry, even in warm water (delicate cycle).

It's good until July 2021. My husband is always happy with his Basic Man's shirt as he can wear them in different occasion: under a dress shirt, to work in the backyard, to go to bed, to hang out with friends, or to workout. They look good, they feel good, and they are so versatile. Green is one of my husband's favorite color, so this shirt will see a lot of wear!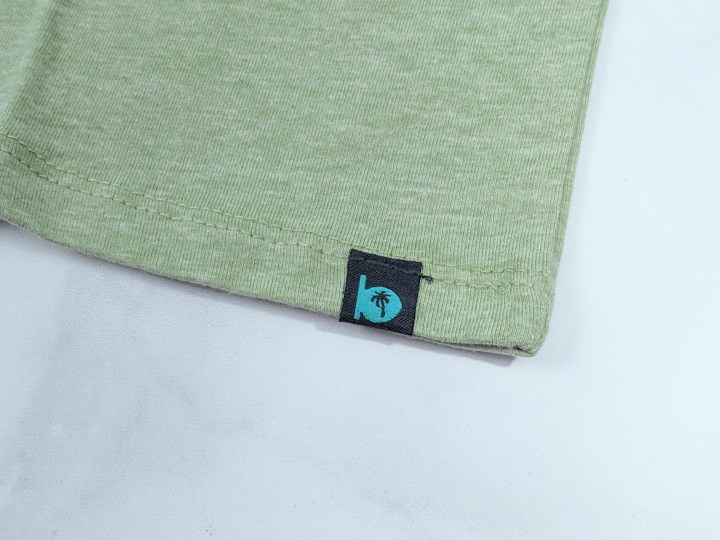 We also like that although they are branded, the logo is small and subtle.
My husband was, once again, really happy with his Basic Man. He loves green, so this was a win for him.  He also really likes that the Basic Man logo is small and discrete, and everything fits perfectly.
Basic Man is a great monthly subscription box for men who don't have time to go shopping for new basic items, or who hates taking time to go to the store. It's easy, the items are exactly what you need while being classy and comfortable, and the quality is very nice. My husband is still wearing on a regular basis his basics from December 2017 box (with an expiry date of March 2019), and they still look great! The only thing I've noticed with shirts he wear more often is that the Basic Man writing is starting to rub off, but that's it. This subscription is a great value to renew your basic wardrobe without worrying about it. We like that this subscription is true to the basic, in colors and design, and any guy would enjoy it.
What do you think of this subscription box?