Disney Treasures is a bi-monthly official Disney collectible box produced by Funko in partnership with Disney. Disney Treasures features the most memorable Disney movie and parks moments and every box is filled with 100% exclusive Disney collectibles and accessories created by Funko for Disney fans and collectors. It's the Happiest Box on Earth! Disney Treasures is now a one-time-only box for $32.90 + $4.99 shipping, and their new retail partner is Hot Topic! You can also have the box sent to your local Hot Topic for FREE.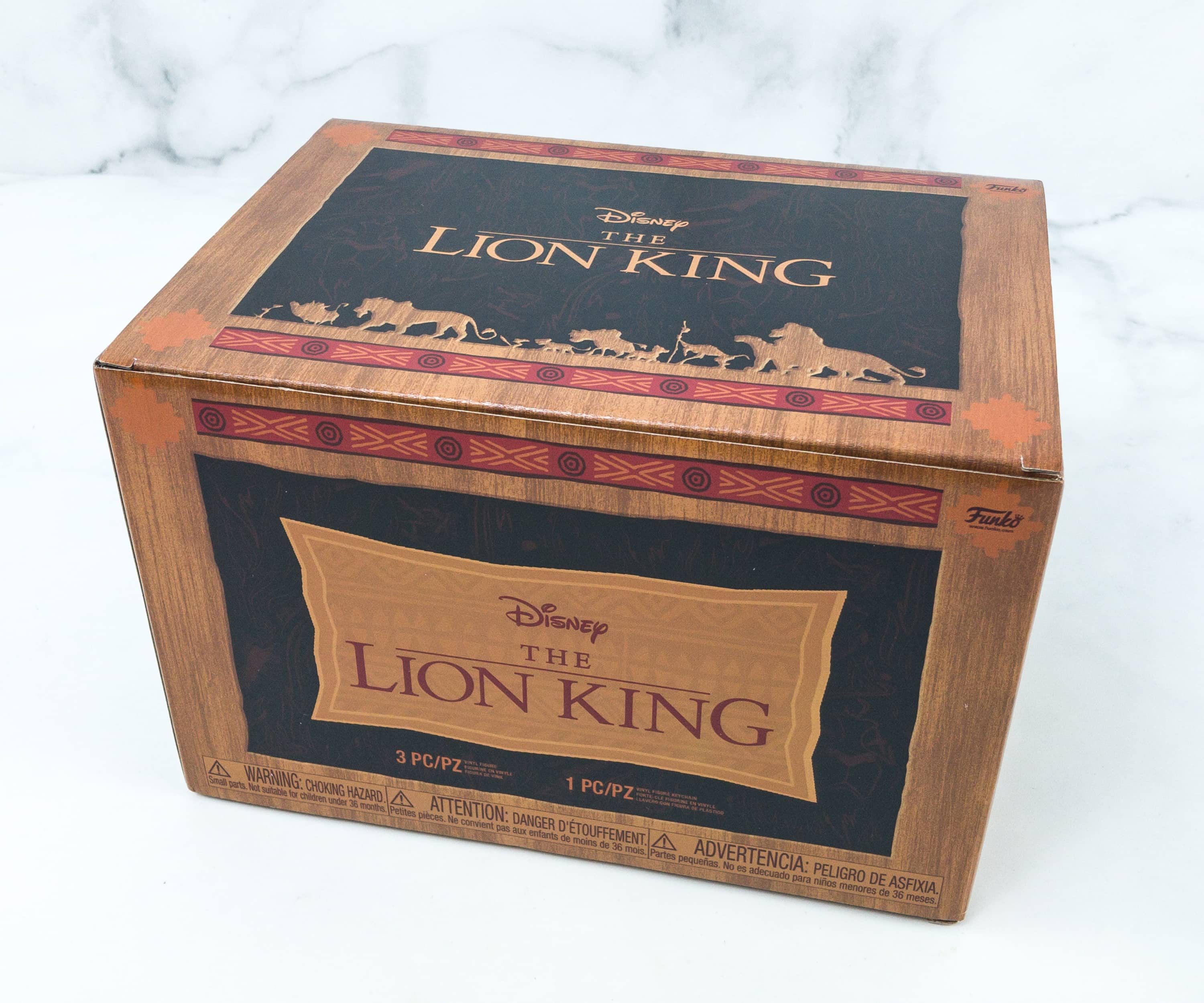 The box is substantially more compact than the previous boxes (but a whole new design for every theme!). It's definitely designed for retail (this box is sold in stores and online).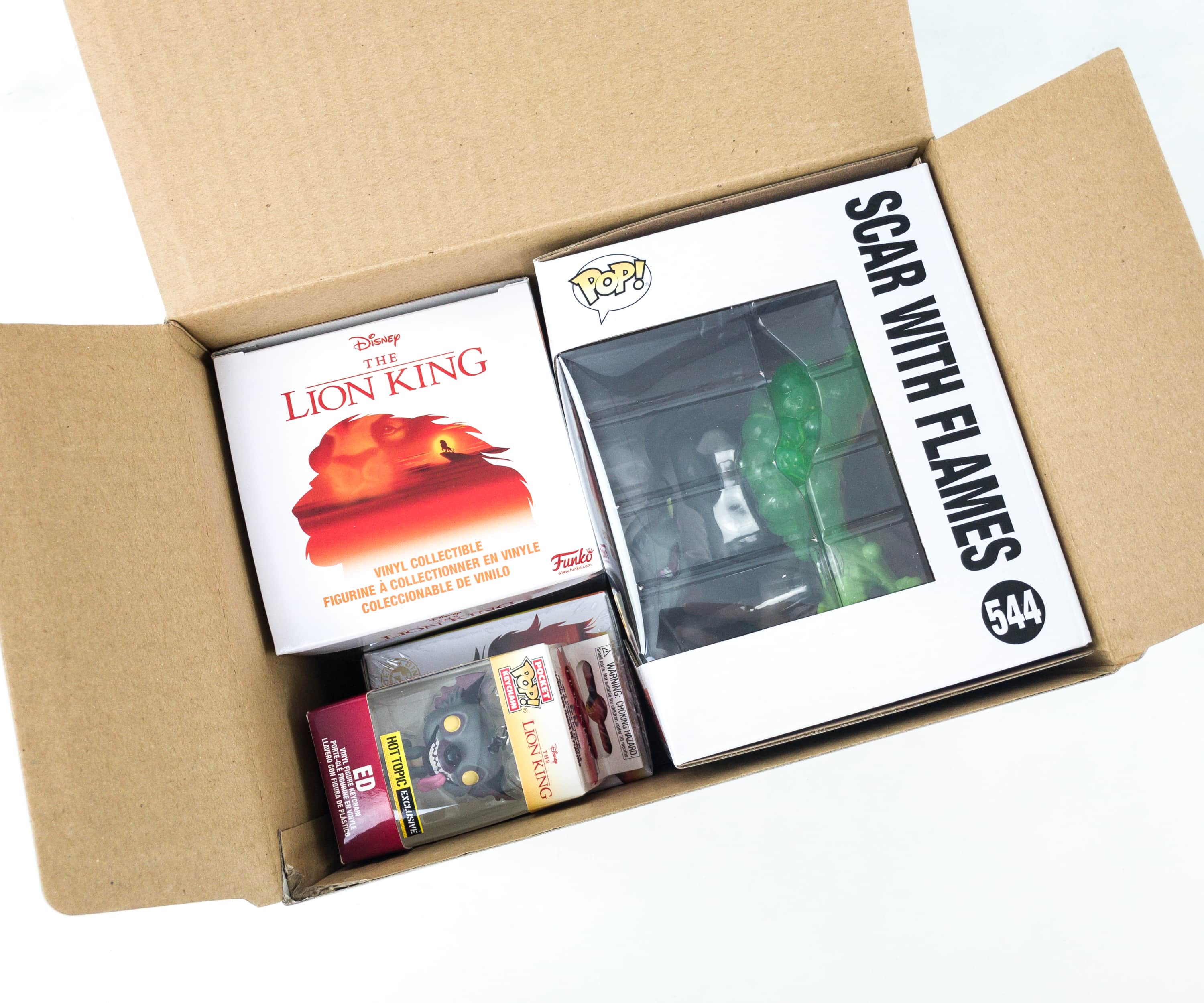 This month's theme is THE LION KING! However, there's no info card in the box anymore, which is a bummer because it was so beautifully done with information from the Disney archives.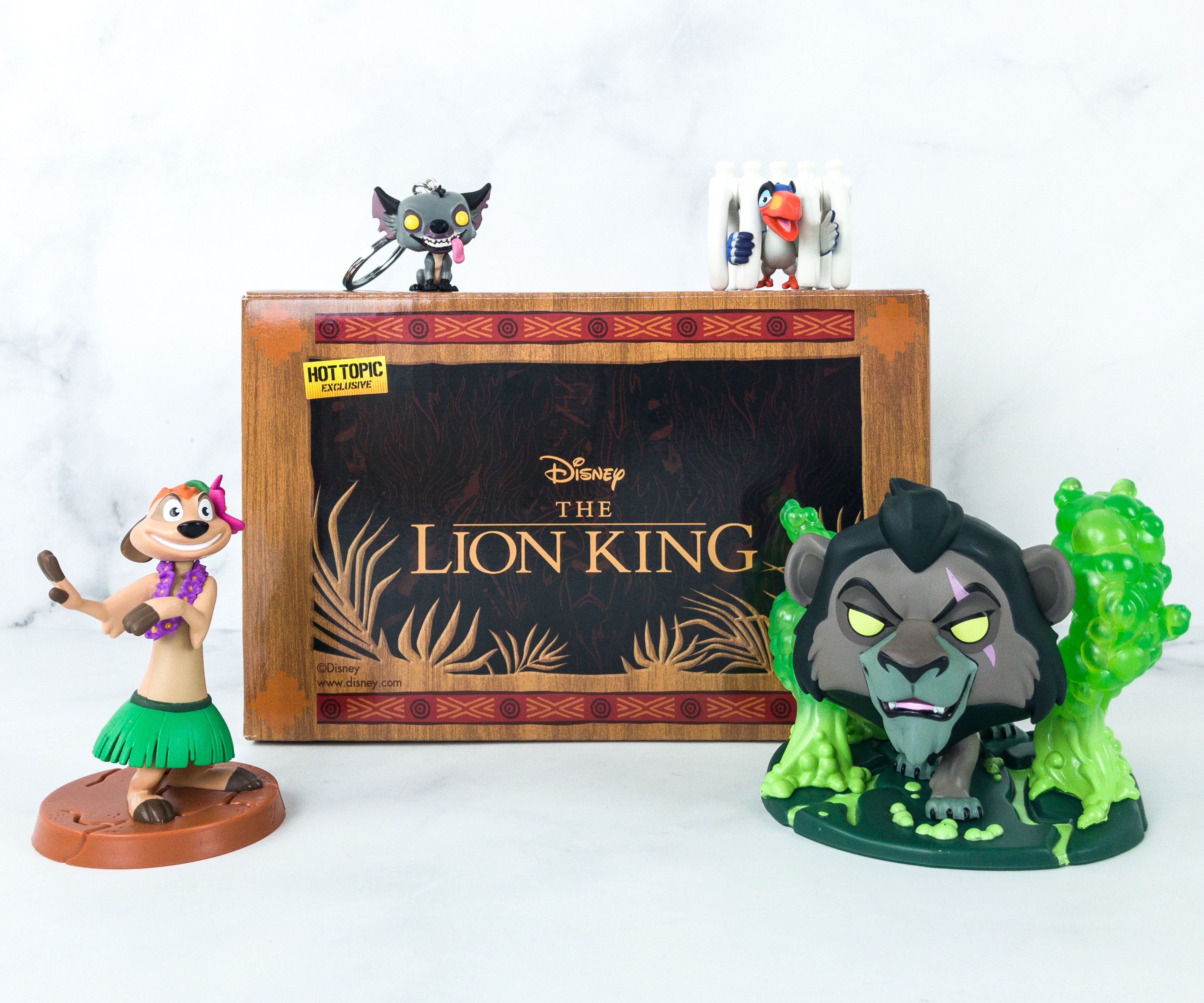 Everything in my box!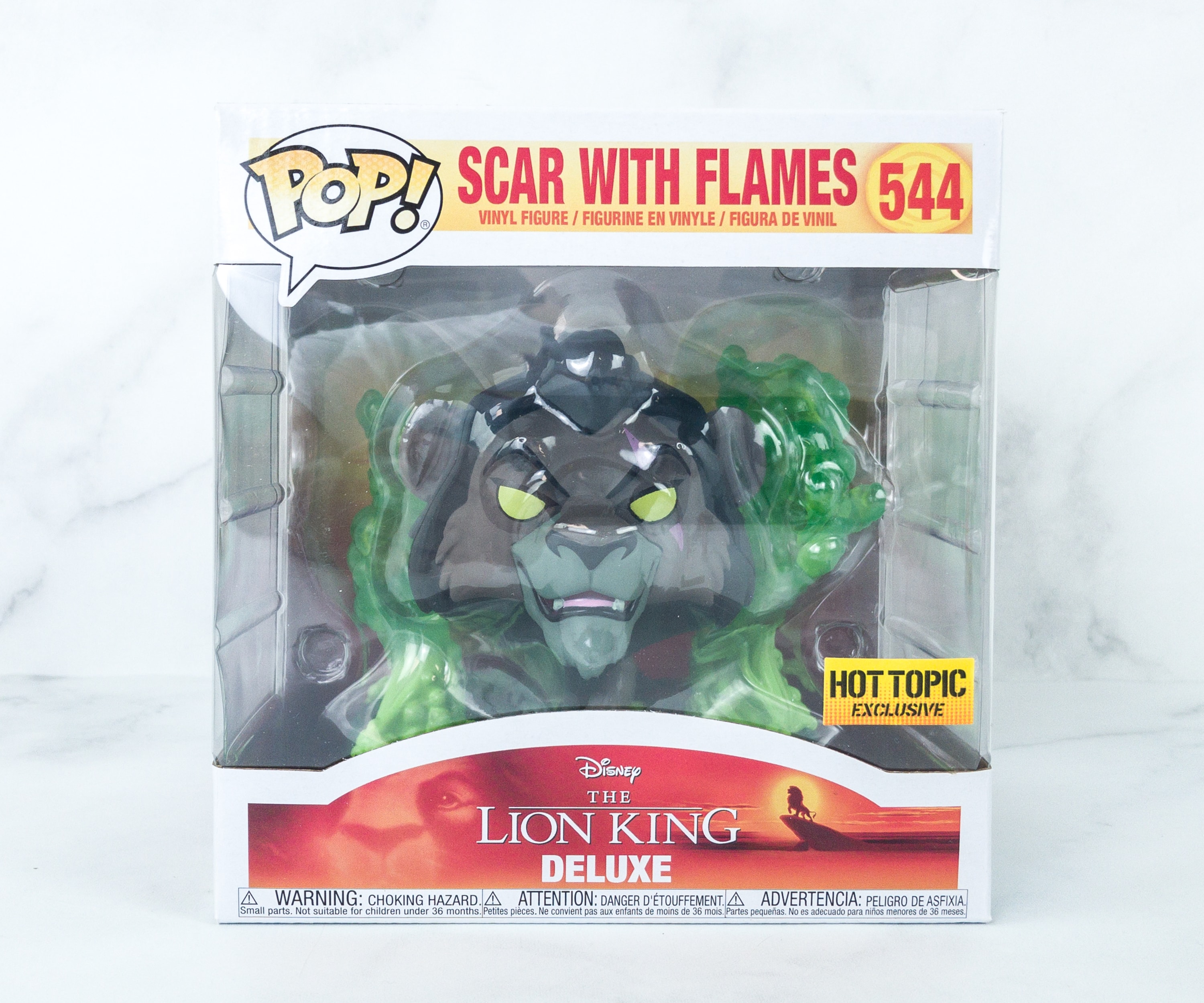 Pop! Scar With Flames #544 The Lion King Deluxe Figure ($49.99) The POP! figure features The Lion King's main antagonist and Simba's uncle, Scar!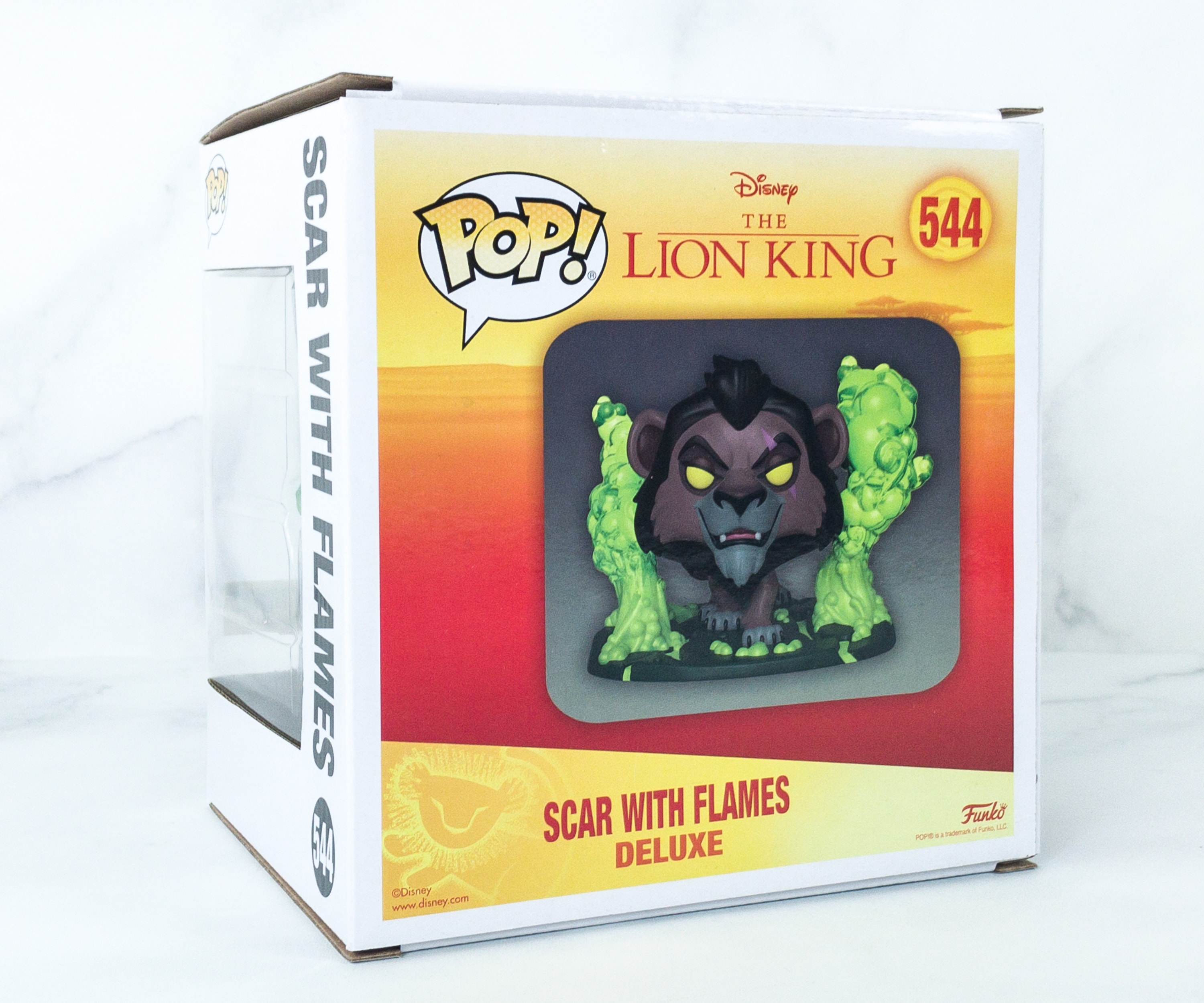 Aside from being a Hot Topic exclusive, the window box also indicates that it's a deluxe POP.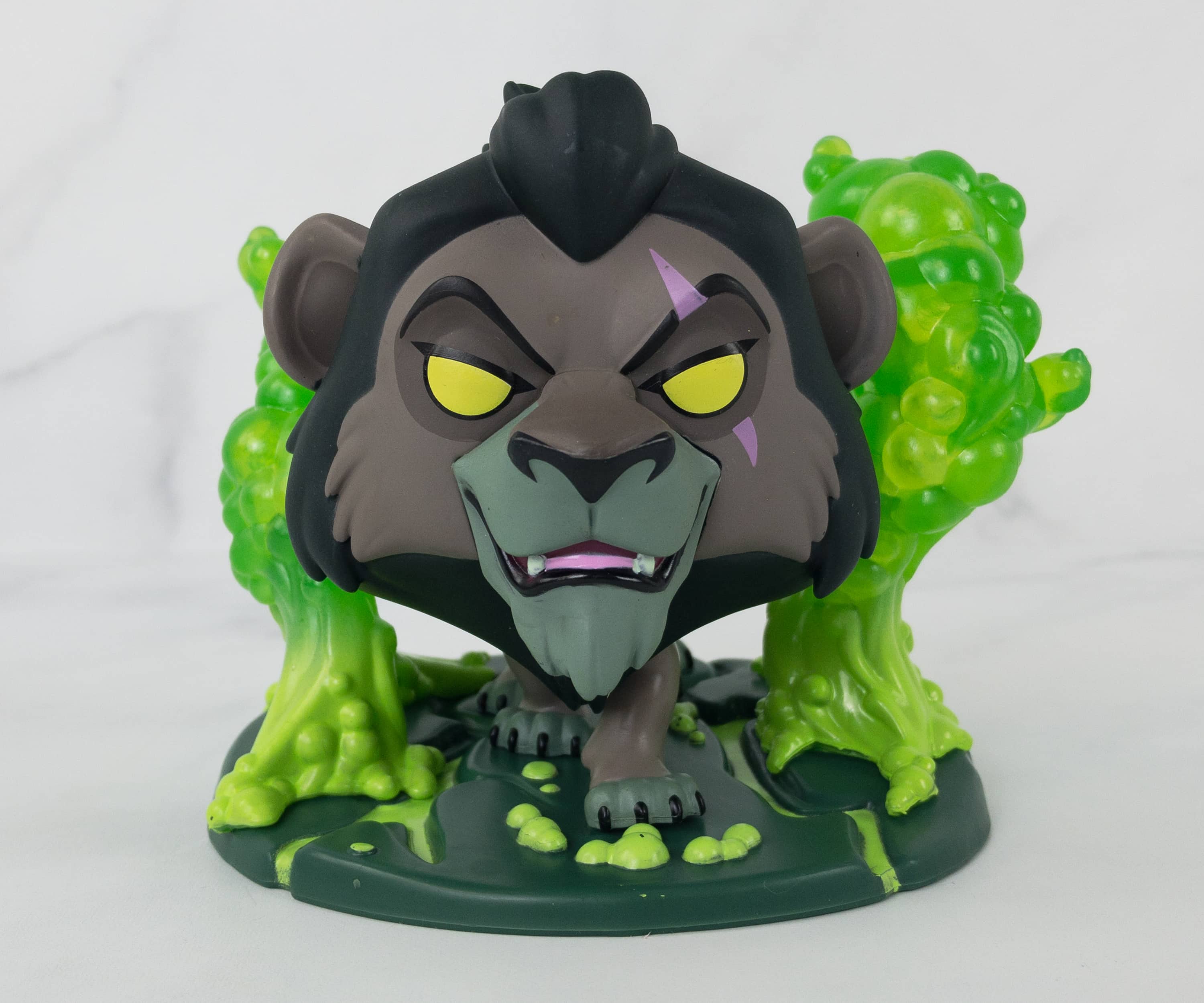 We can see that Uncle Scar is unlike most of the lions from the pride, with a darker brown-orange fur, and black mane. The scar over his left eye is really evident on this figure too.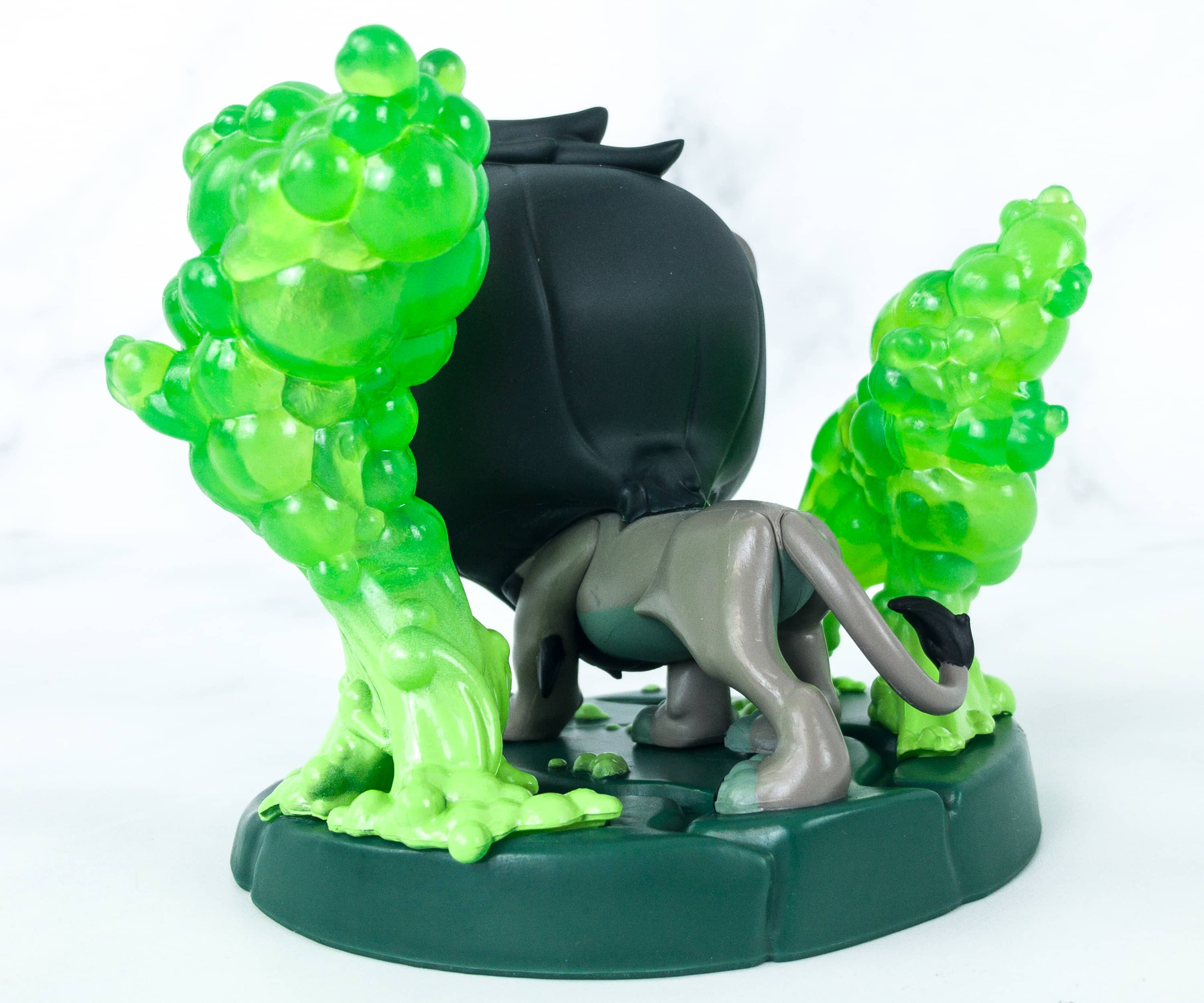 Scar is surrounded by green flames instead of red ones!
He is one of the most popular Disney villains, with his success in killing his brother Mufasa and driving his nephew away, making him an official member of the villain's franchise.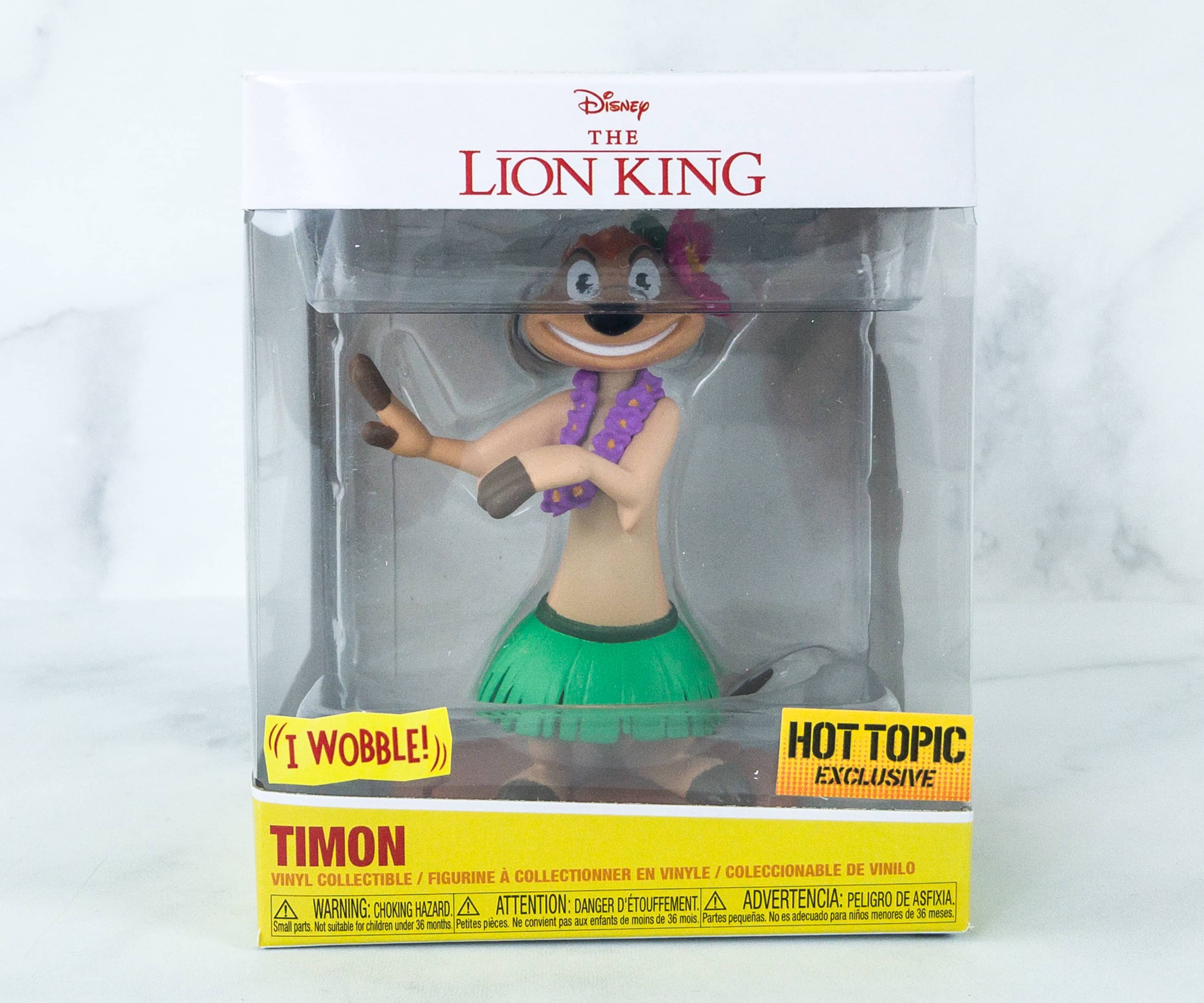 The Lion King Timon Vinyl Collectible ($4.99) This month's Disney treasures comprised of mostly figures, and here's one that wobbles! It's a dancing Timon!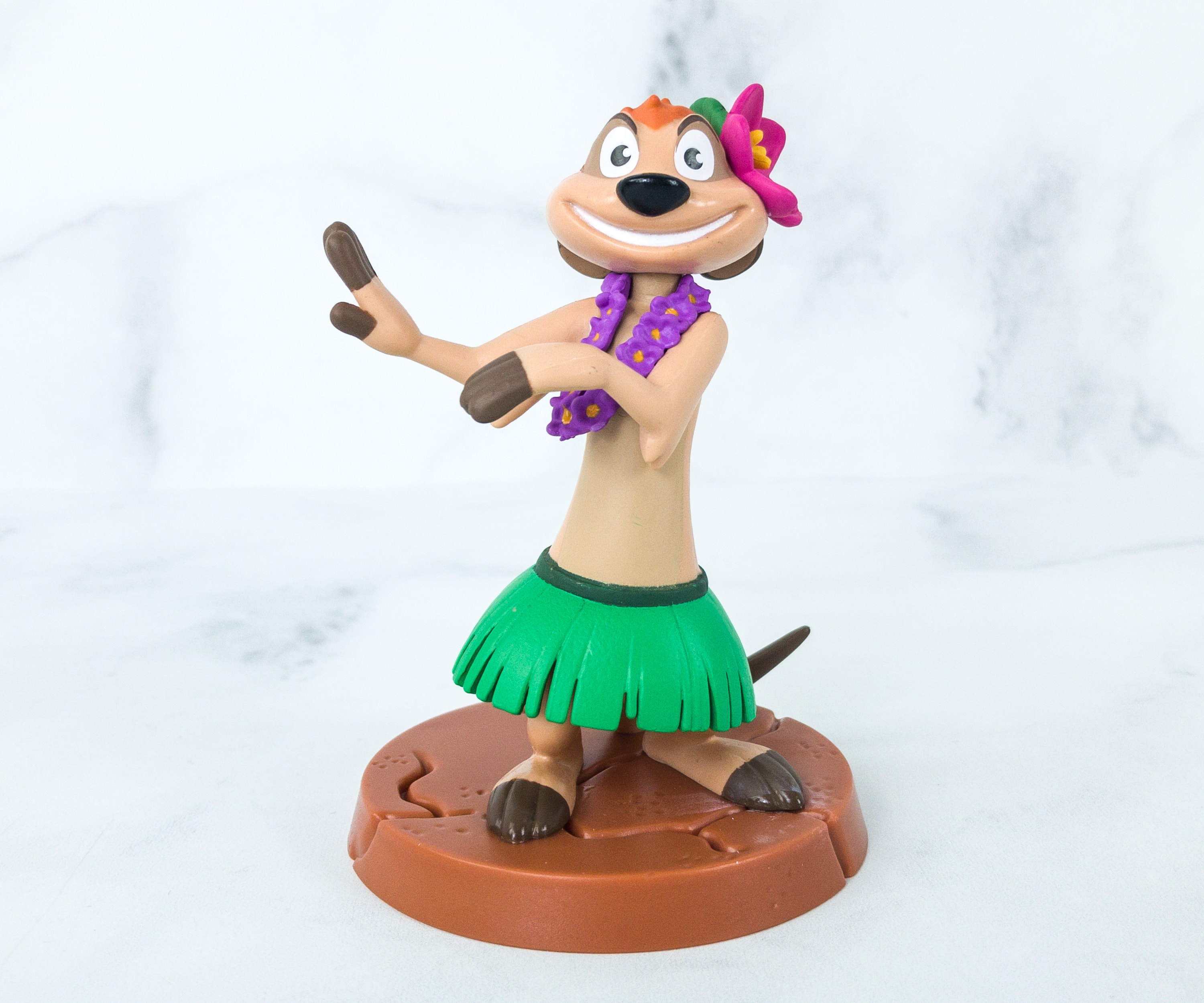 Timon here is wearing a grass skirt, a lei, and a large pink flower on his ear!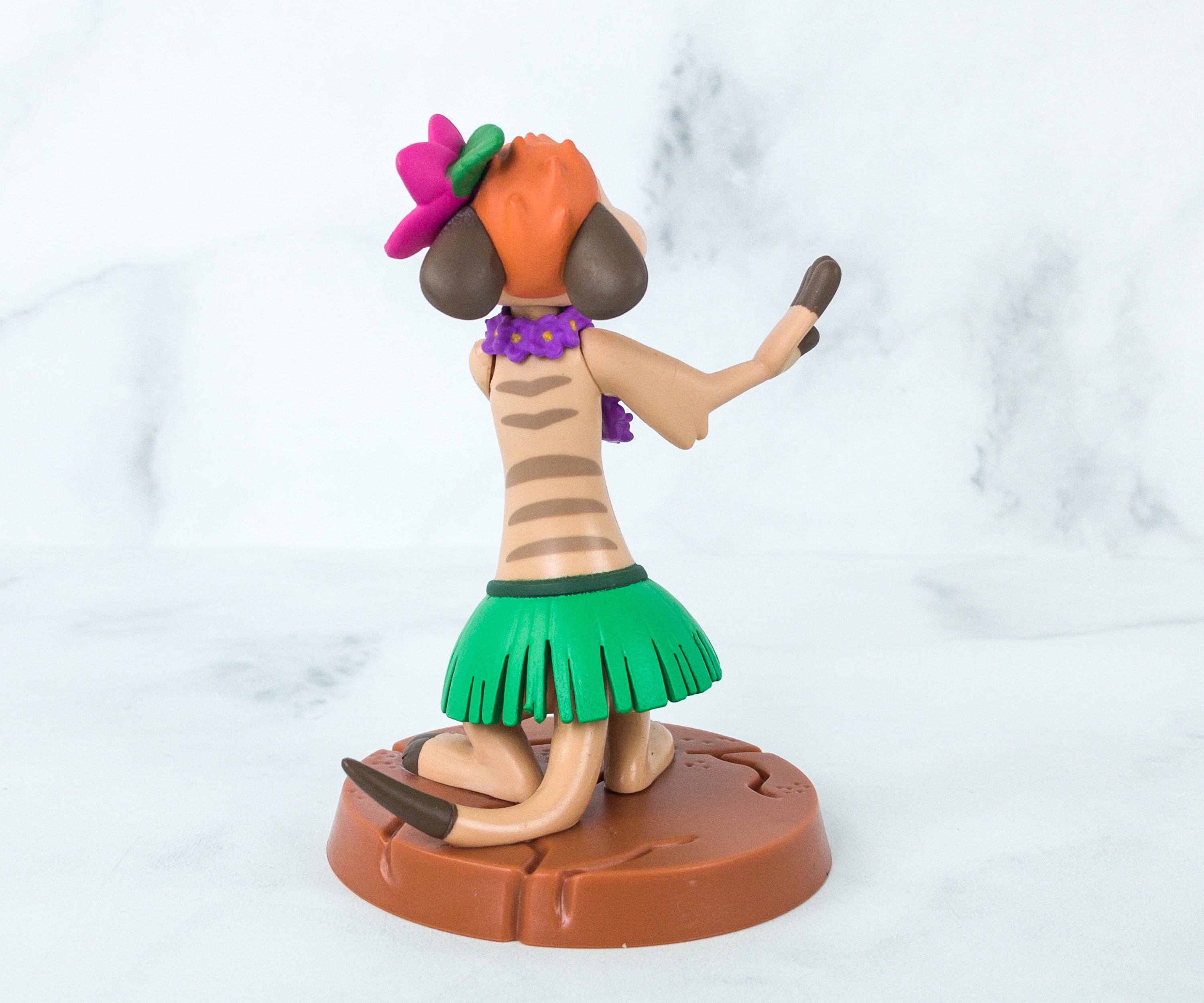 I bet Timon is doing the hula!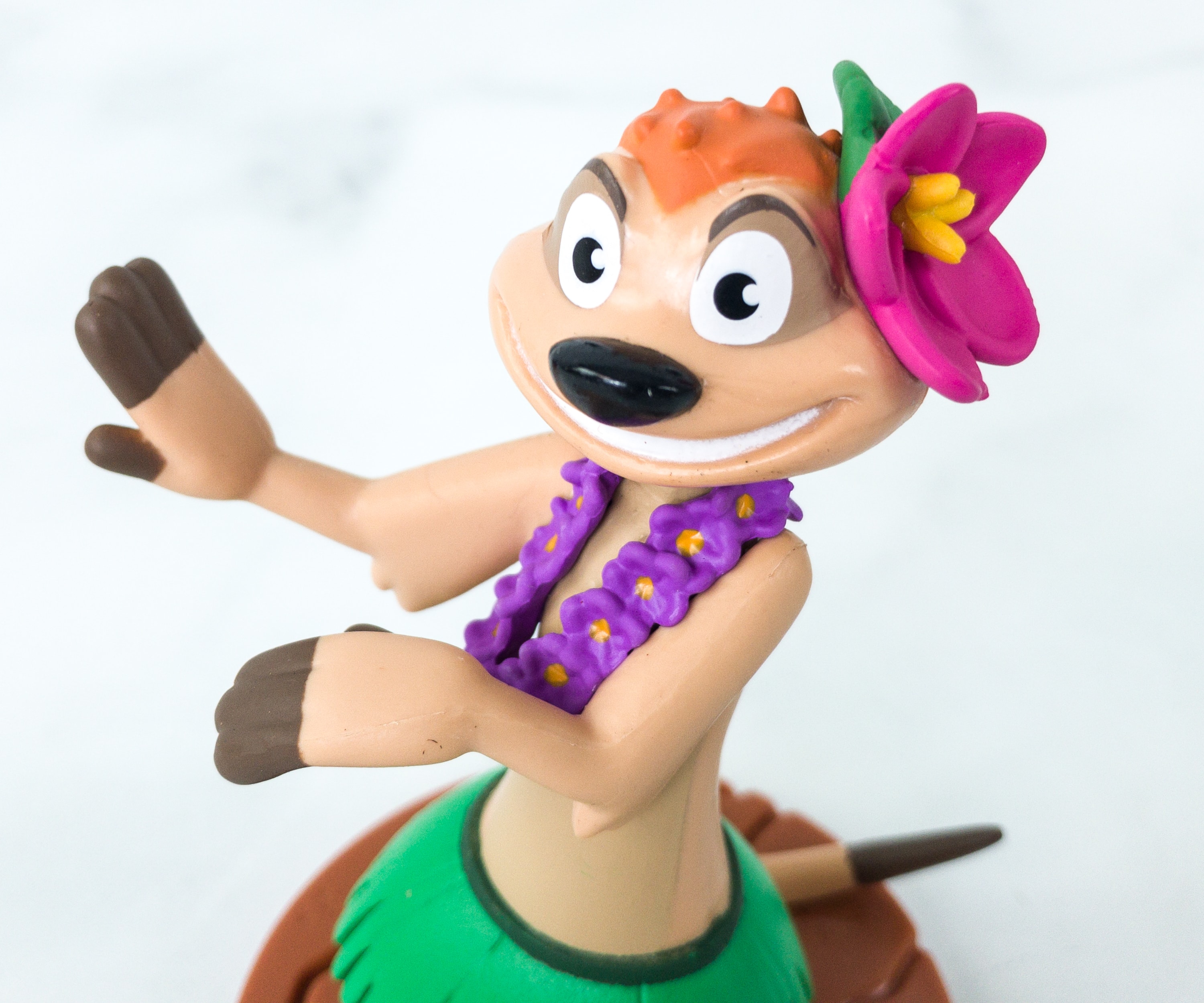 I find this a nice take on the character, as Timon is energetic and a jolly creature. The Hawaiian costume fits him best!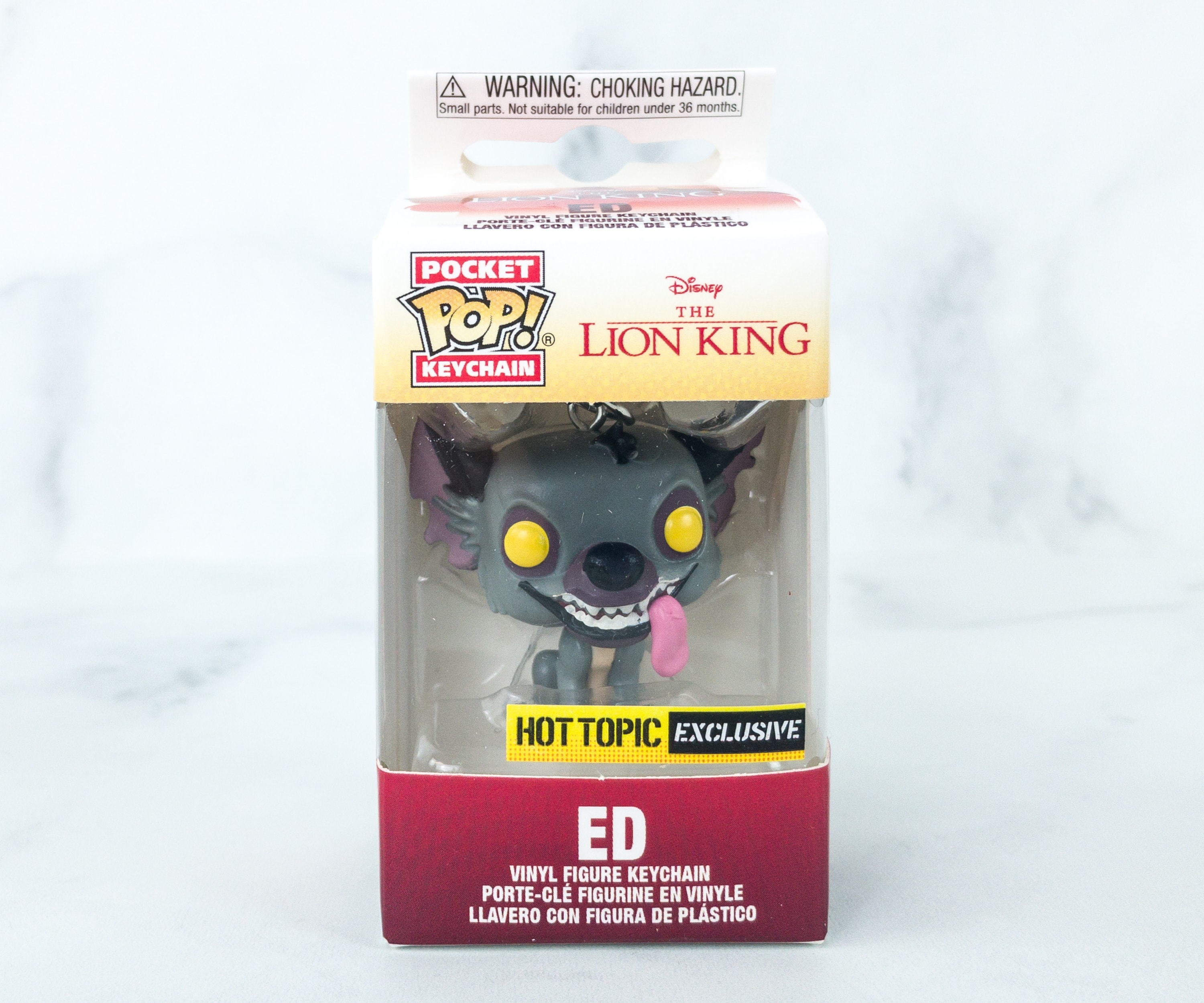 Pop! Pocket Keychain The Lion King Ed Vinyl Figure ($7.99) Another Hot Topic exclusive is a pocket POP! Keychain. It features Ed, one of the three hyenas who have an alliance with Scar.
The hyenas are known for their sinister laughter and their scary looks, but in reality, they are really just treacherous cowards. Ed looks crazy on this figure with his sharp teeth and tongue sticking out, plus his scary yellow eyes!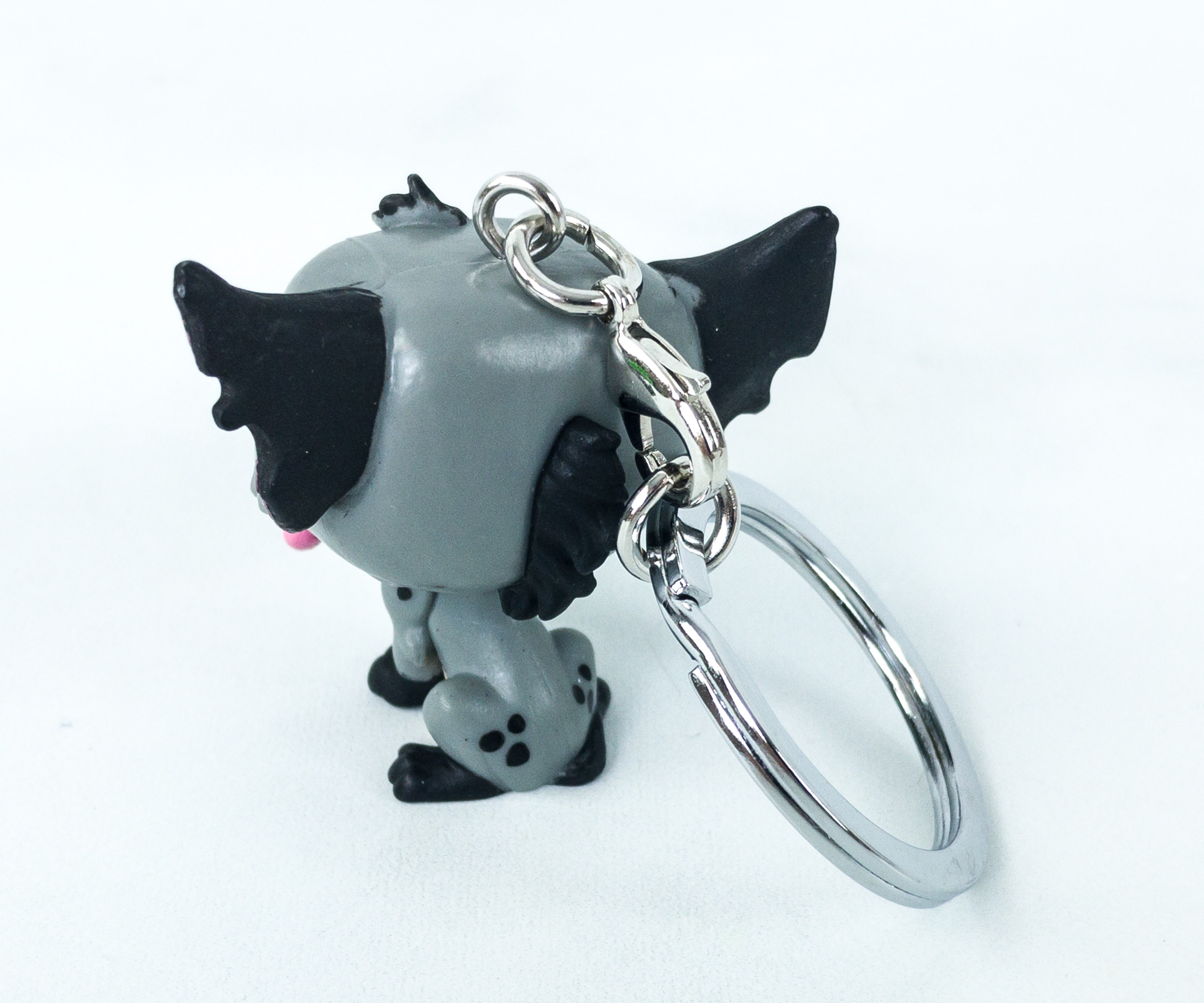 There are also black spots on the gray-colored hyena, located on his back.
You can easily attach this to your keys, or even on bags as it comes with a wide keyring attached to the figure with a chain.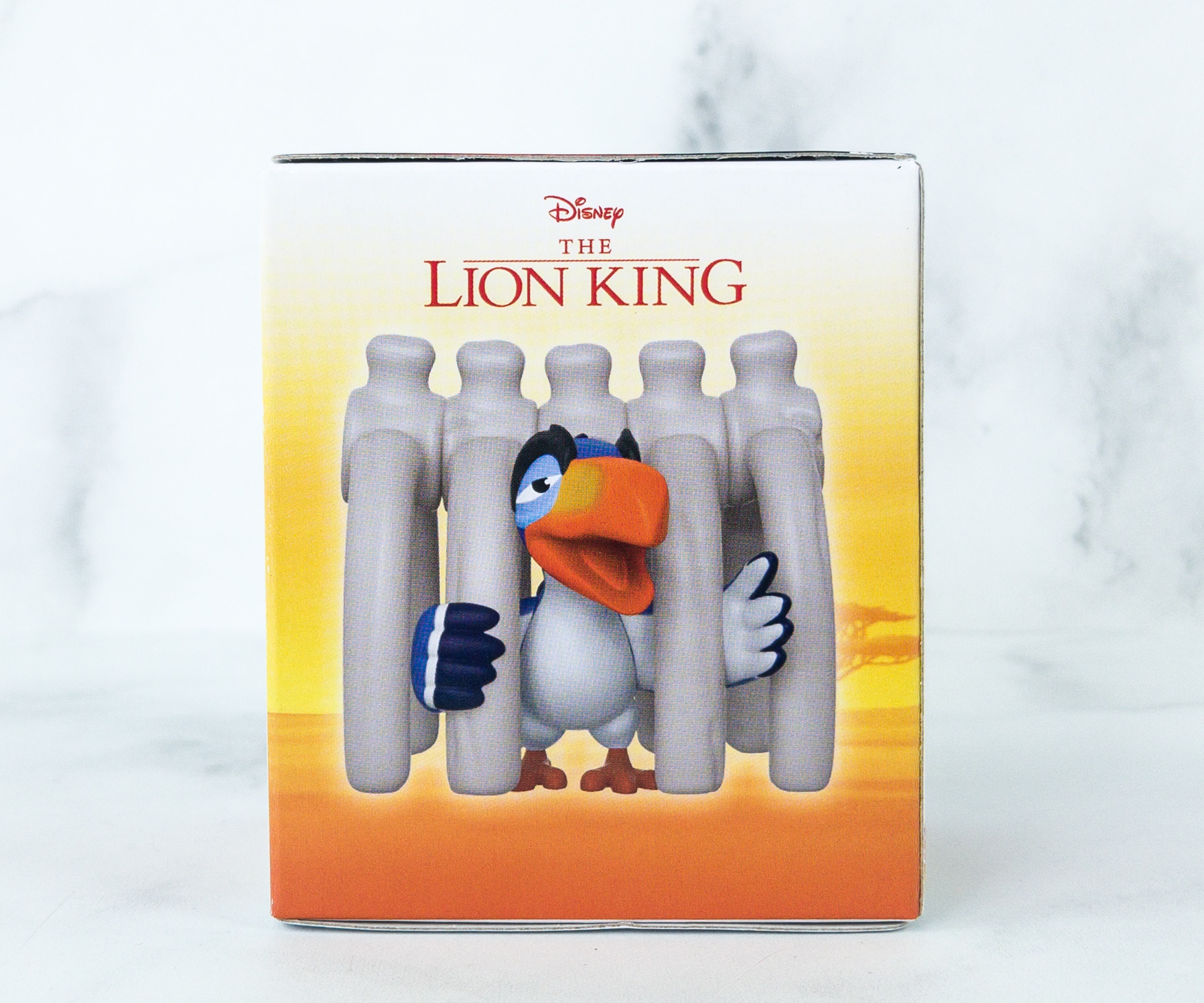 Zazu Hot Topic Exclusive Disney The Lion King Funko Mystery Mini ($7.99) This month's Mystery Mini from Funko features King Mufasa's majordomo, the red-billed hornbill Zazu!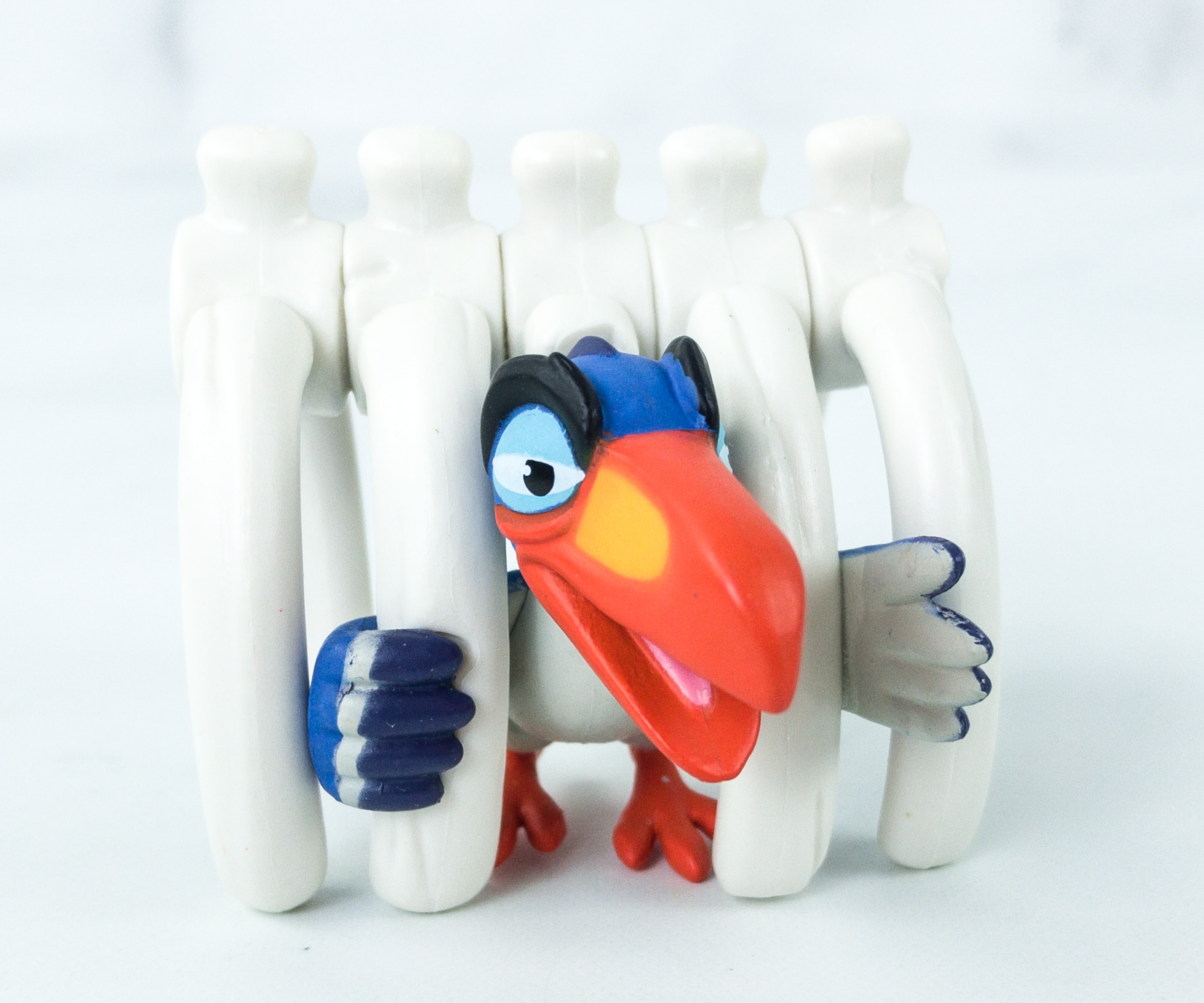 However, Zazu is shown here as Scar's prisoner inside a ribcage, where he is forced to entertain him by singing.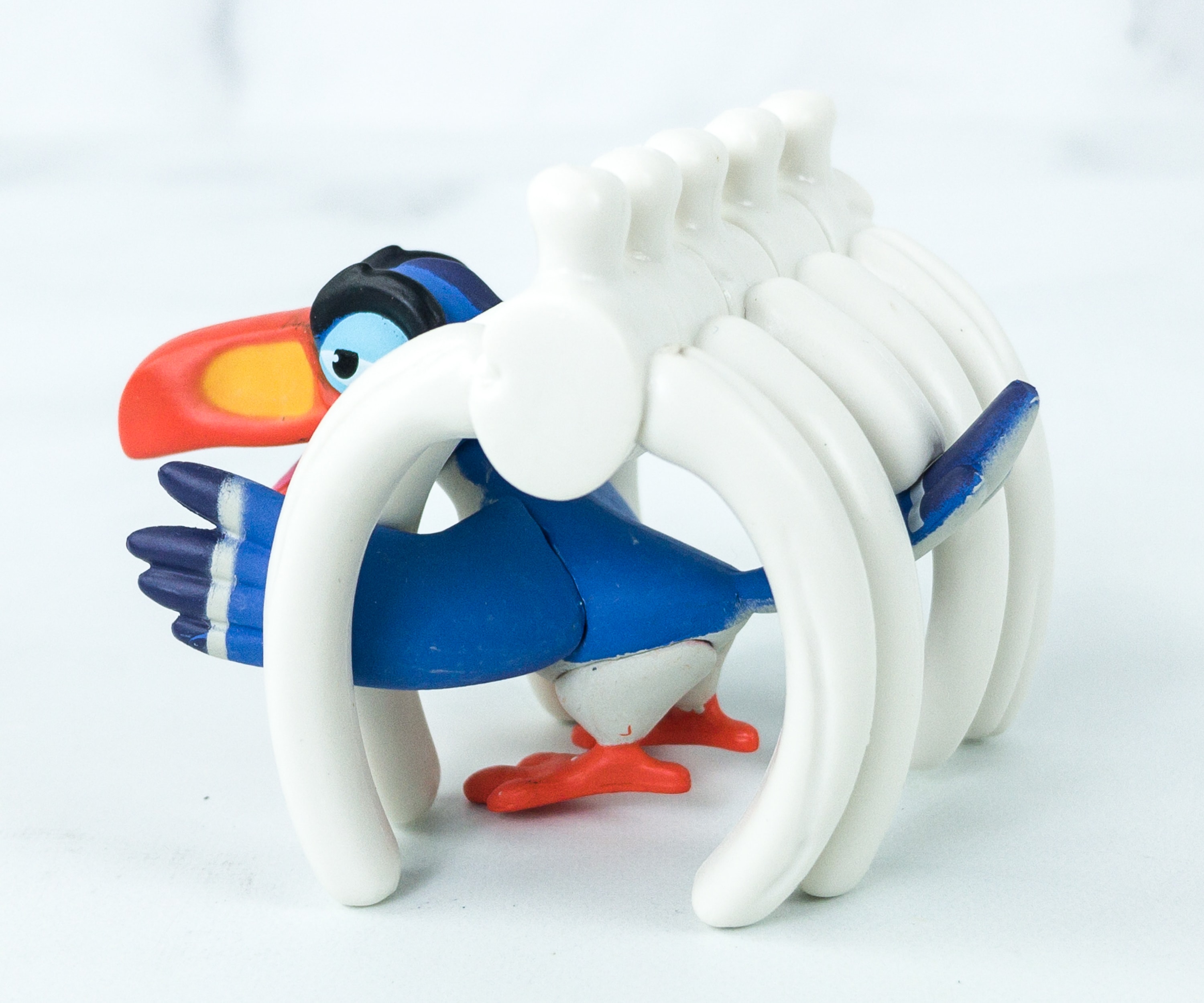 Despite being in the cage, the figure still perfectly shows some of Zazu's known features, like his cute tail, and indigo feather tips!
Zazu is a good friend and adviser to Mufasa, and his loyalty is proven numerous times. Scar even orders the hyenas to feast on him, but they resisted, and it served as an unknown agreement to Zazu saying that Mufasa is better than his villainous brother.
Well, here's Zazu unhappily singing for his new king Scar, from the 1994 animation!
We still can't get over last month's Aladdin-themed box, and now Disney Treasures gave us another Disney classic, The Lion King! The 2019 version just came out and it was fantastic. We're more than happy to feast our eyes on this Disney Treasures box full of The Lion King figures! My favorite is Scar's figure with green flames, as it's a new and less scary take on the villain. I also like Timon's wobbling figure because it looks fun colorful. It's a satisfying curation overall, appealing to fans of all ages.
What did you think of this month's Disney Treasures box?