The Nick Box brings back the most memorable 90's Nickelodeon characters through a quarterly subscription box for $49.99 per box plus $7 shipping. Each box is filled with nostalgic goodies like plush, apparel, toys, and other unique items from famous Nickelodeon shows like Hey Arnold!, Rugrats, Catdog and a lot more.
I'm spotting some of my favorite show references on the box!
This box's theme is BON VOYAGE!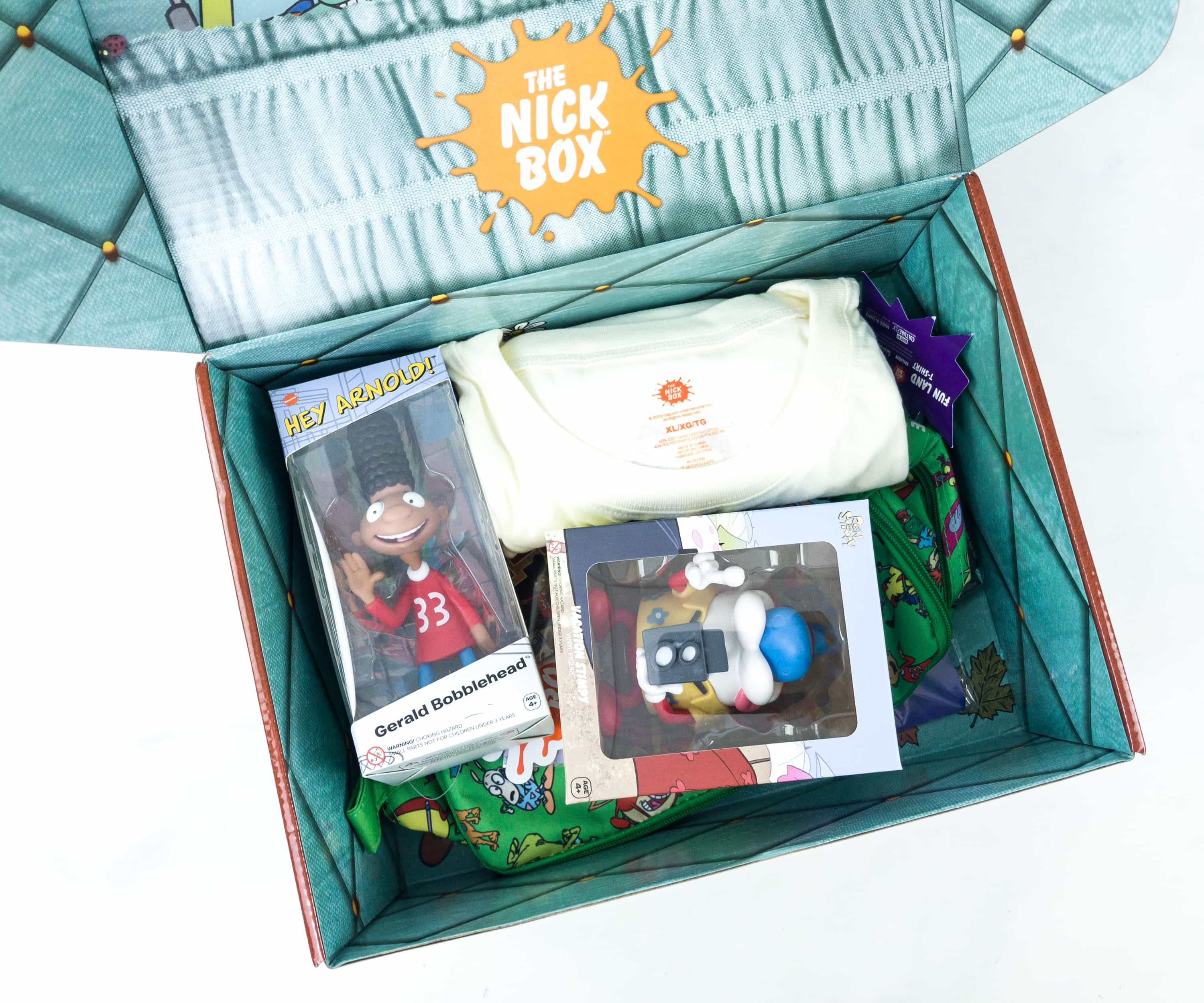 I'm so excited about what's in store for us! The box features all the Nick characters we grew up with like the Rugrats, Aaahh!!! Real Monsters, Rocko's Modern Life, Hey Arnold!, Ren and Stimpy, and Rocket Power!
This quarters box resembles a travel suit case!
The information card contains a list of all the items included this quarter.
The bottom of the box is full of nostalgic stuff!
Everything in the Summer 2019 box!
Angry Beavers Pin Set. The Angry Beavers are beach-ready on this quarter's enamel pin set!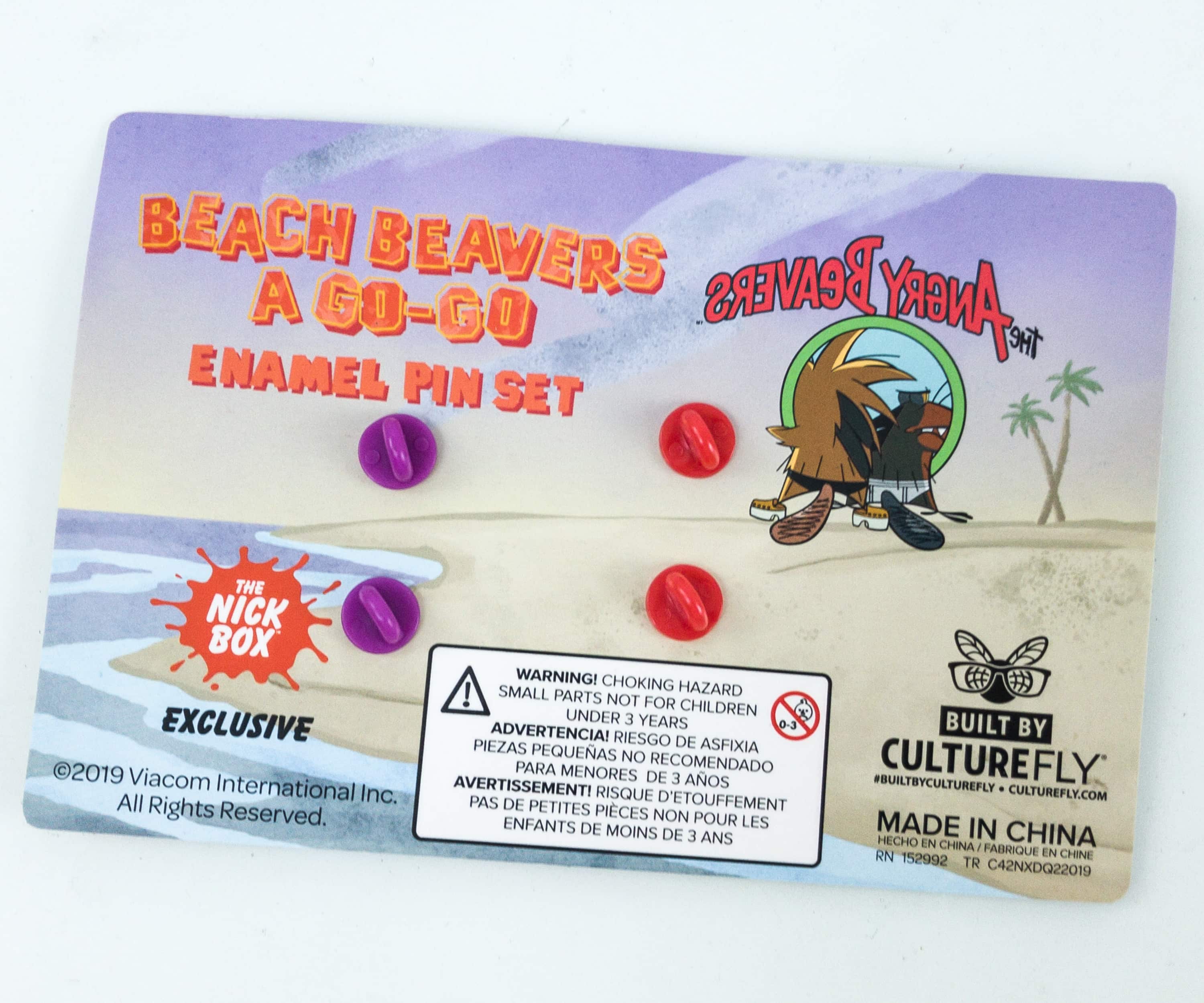 Both pins have 2 post backs to fully support their weight.
Dag and Norb are sporting their Hawaiian-themed polo, I bet they are up for a luau party!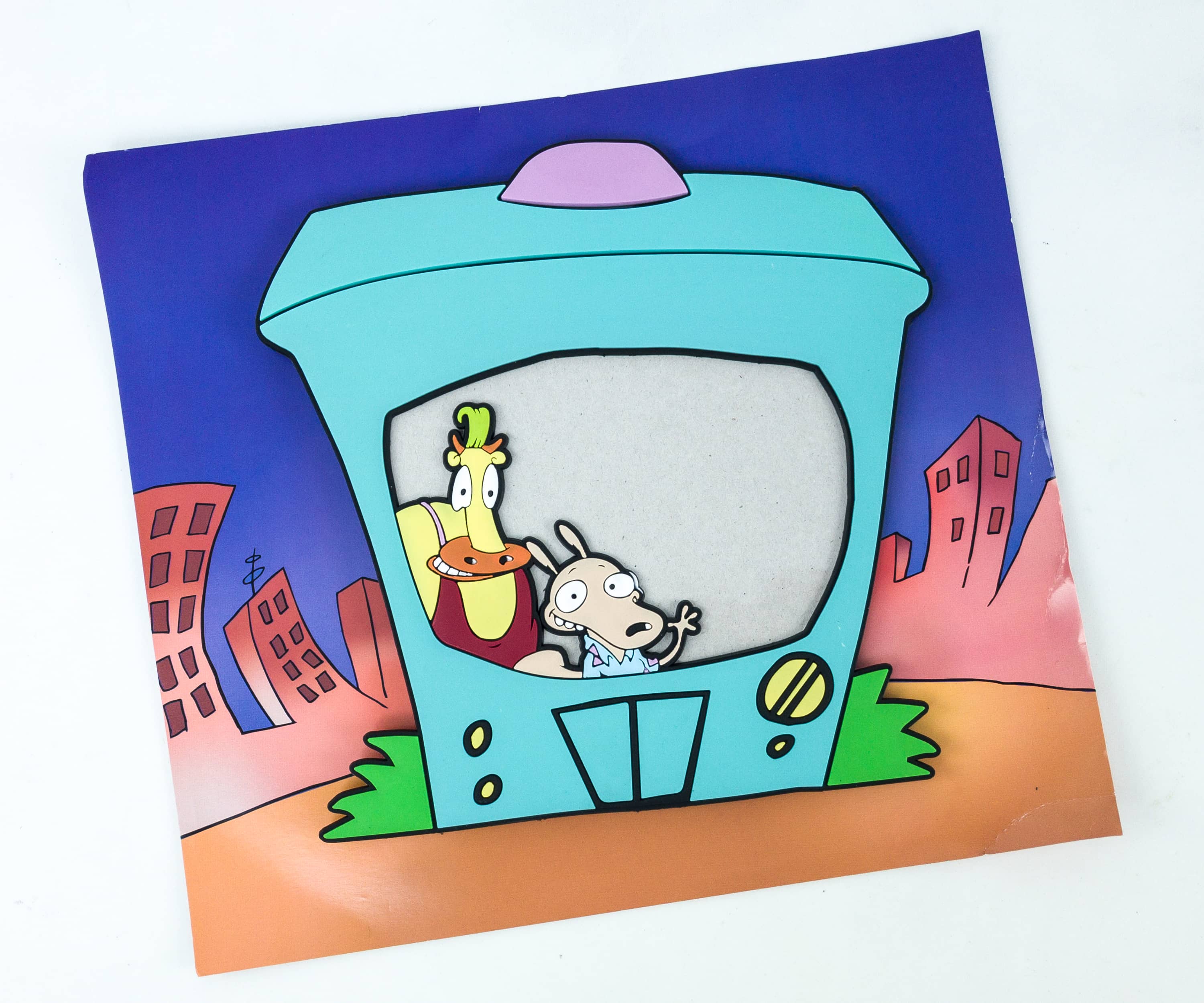 Rocko's Modern Life Rocko TV Picture Frame. Rocko and Heffer are saying hi to me from the insides of this TV picture frame!
The frame looks good. When you put a photo inside, it'll look like you're with Rocko and Heffer.
The frame came with a stand to support itself. I wish it came with a hook, so we can hang it as well.
NickToons Toiletry Bag. Traveling is easier if your items are organized. This toiletry bag will do the trick!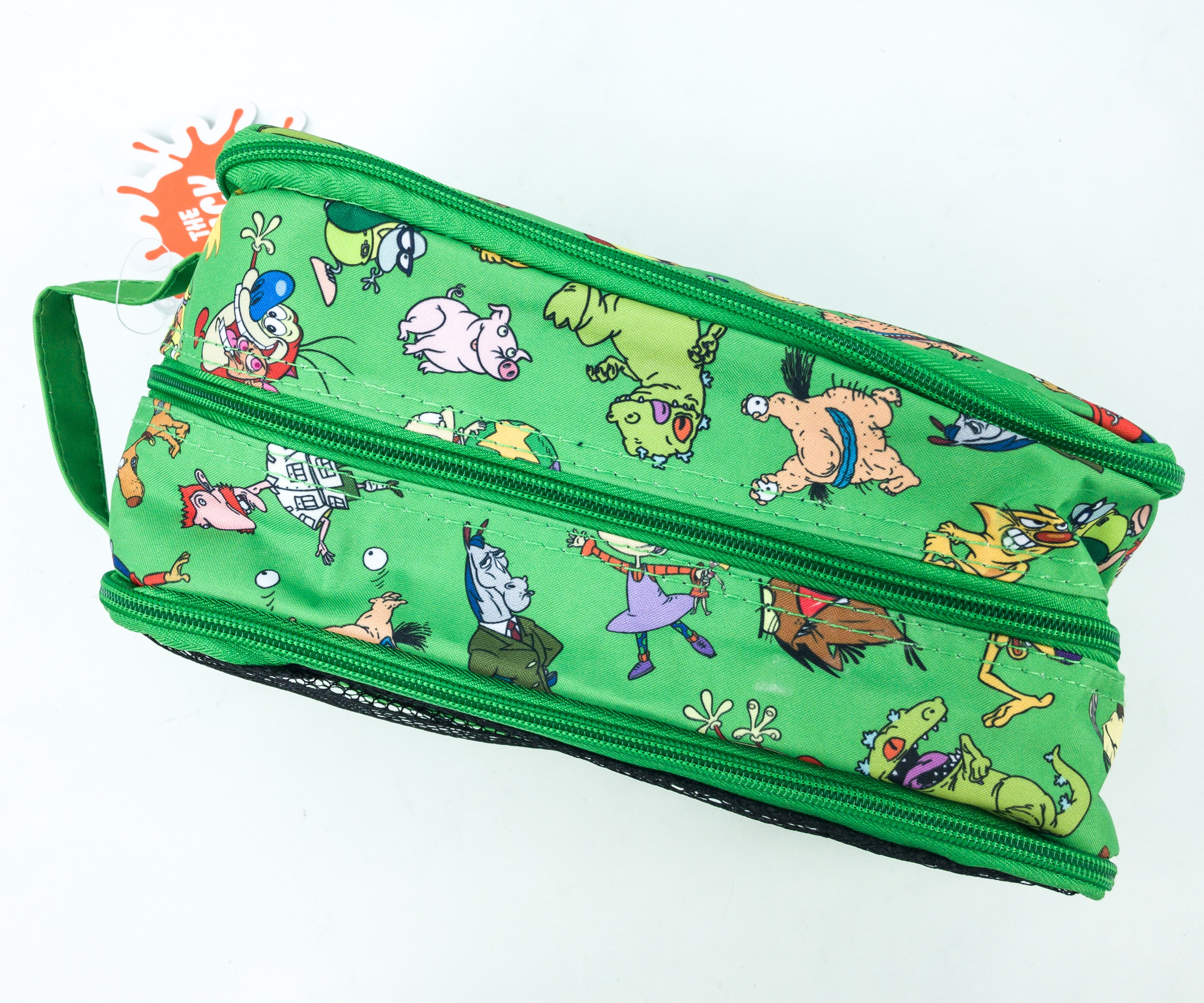 It has 3 zipped compartments so you can separate what's inside, from bath essentials, small pieces of clothing, or even gadgets and accessories!
The bag also has a handle so you can bring it along easily.
Inside, there are also some pockets where you can stash cash, spare changes, or other important items that you want hidden.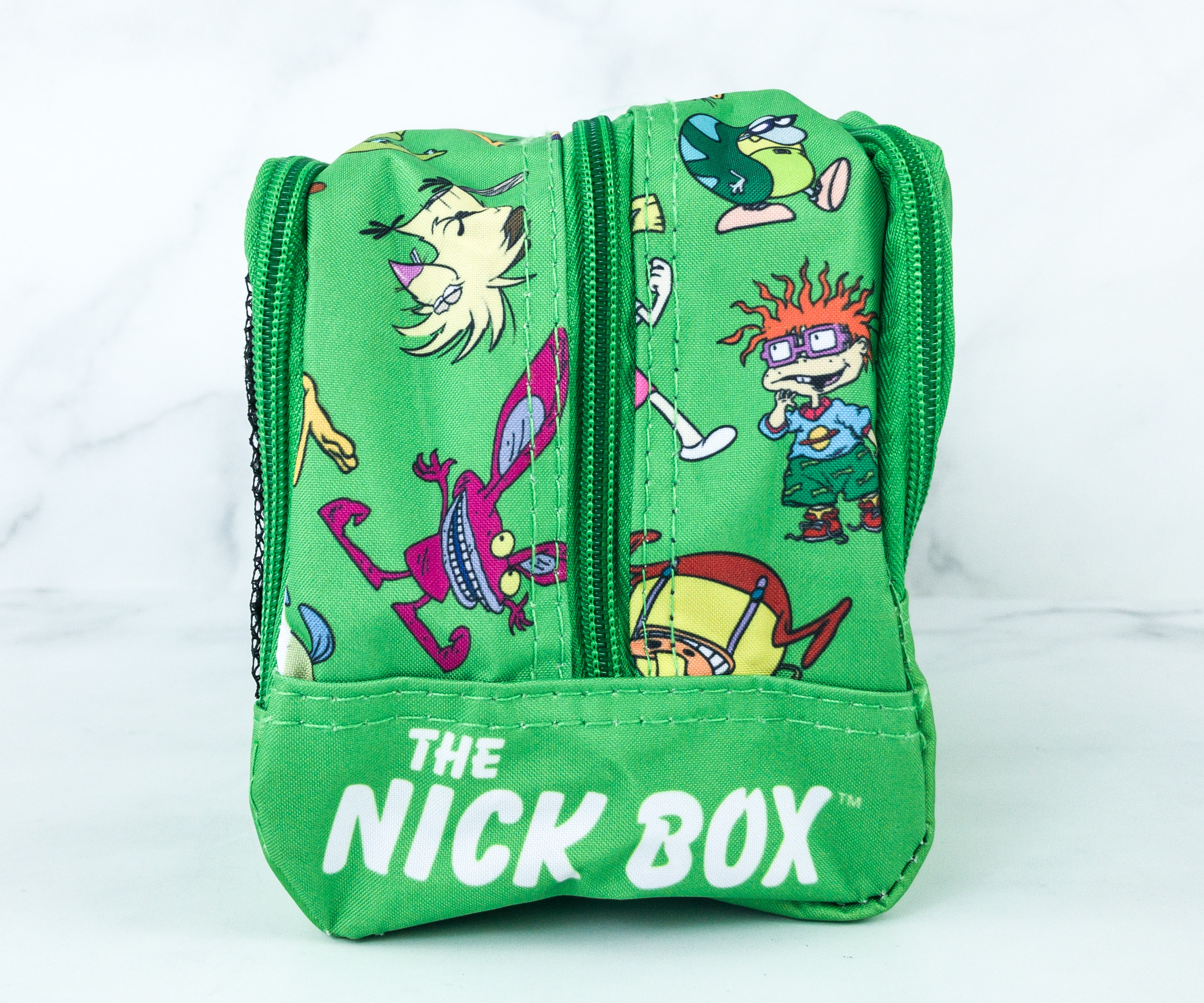 The bag also features some of our favorite characters from Nick, like Tommy, the Angry Beavers, and more!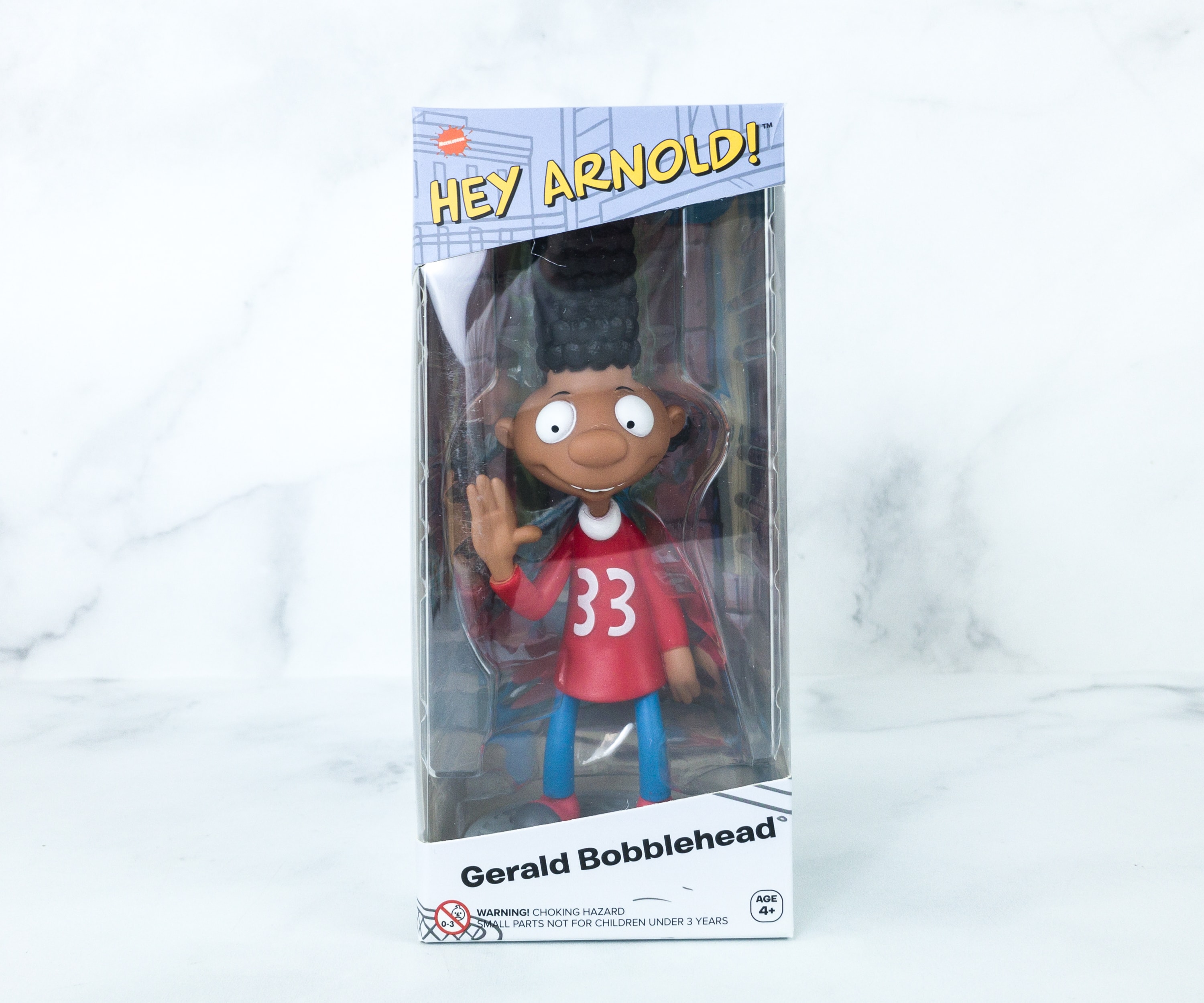 Hey Arnold! Gerald Bobblehead. Gerald Johanssen is Arnold's best bud and for this quarter, the featured character for this box's bobblehead figures!
The figure came in a nice window box. On the side, there's Gerald waving at you!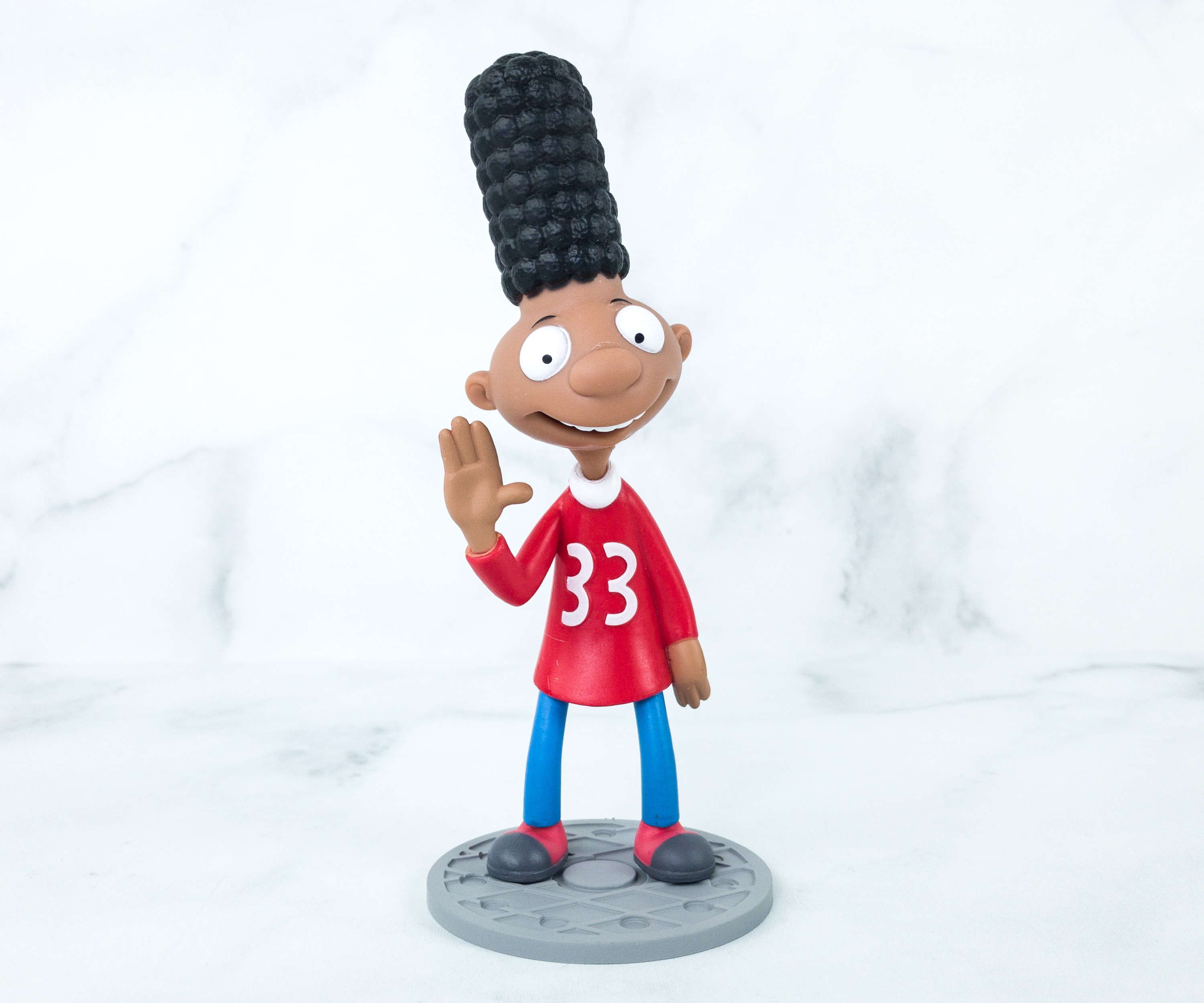 The figure, of course, features his tall hairstyle! He is of African-American origin.
Aside from his hair, you can easily recognize him because of his red shirt with a number 33 on it, paired with jeans and sneakers.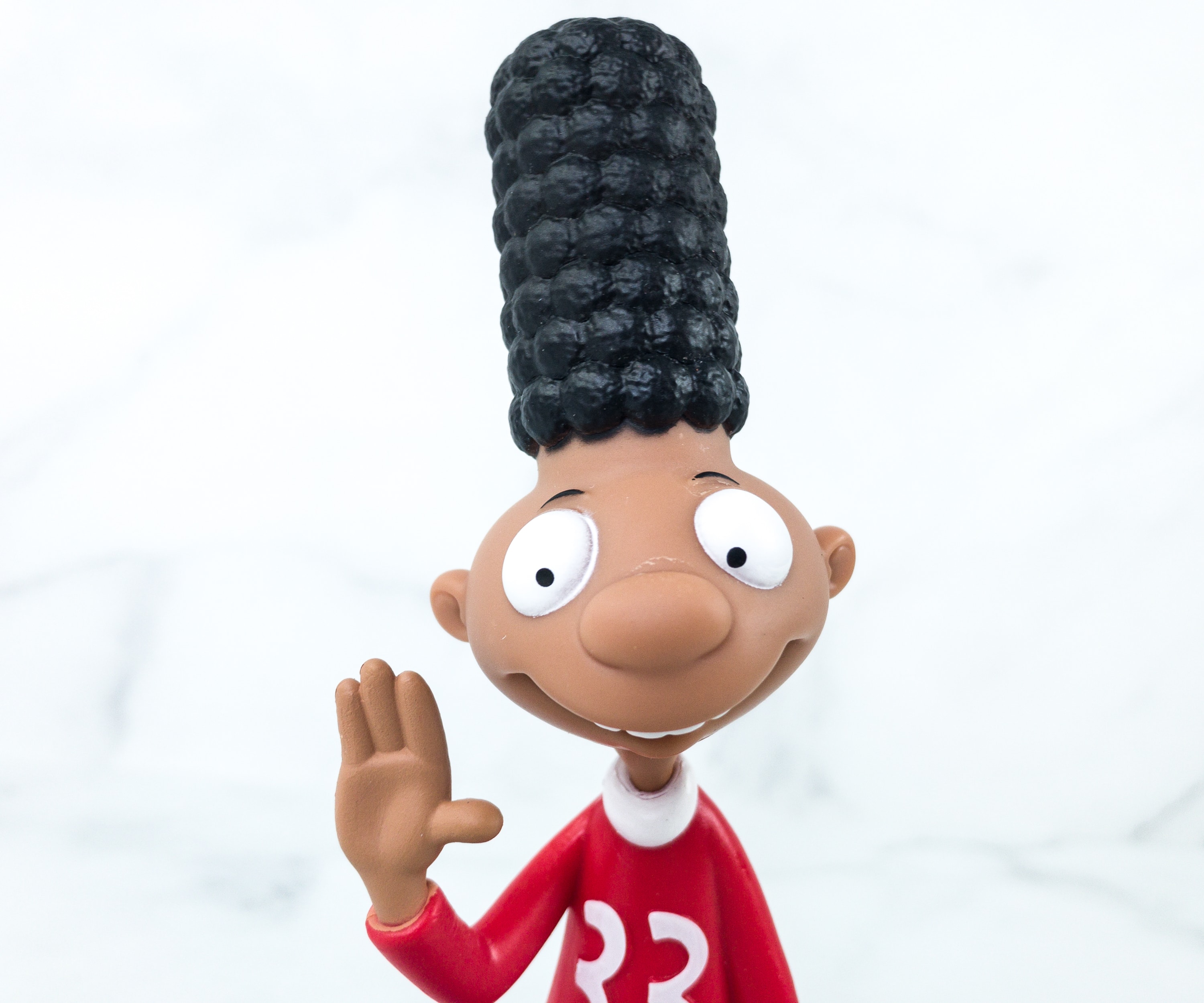 Aside from accompanying Arnold on his adventures, he is very talented as he is musically-inclined. He is also a good storyteller, and his tales are mostly set-up for the series' Urban Legends episodes!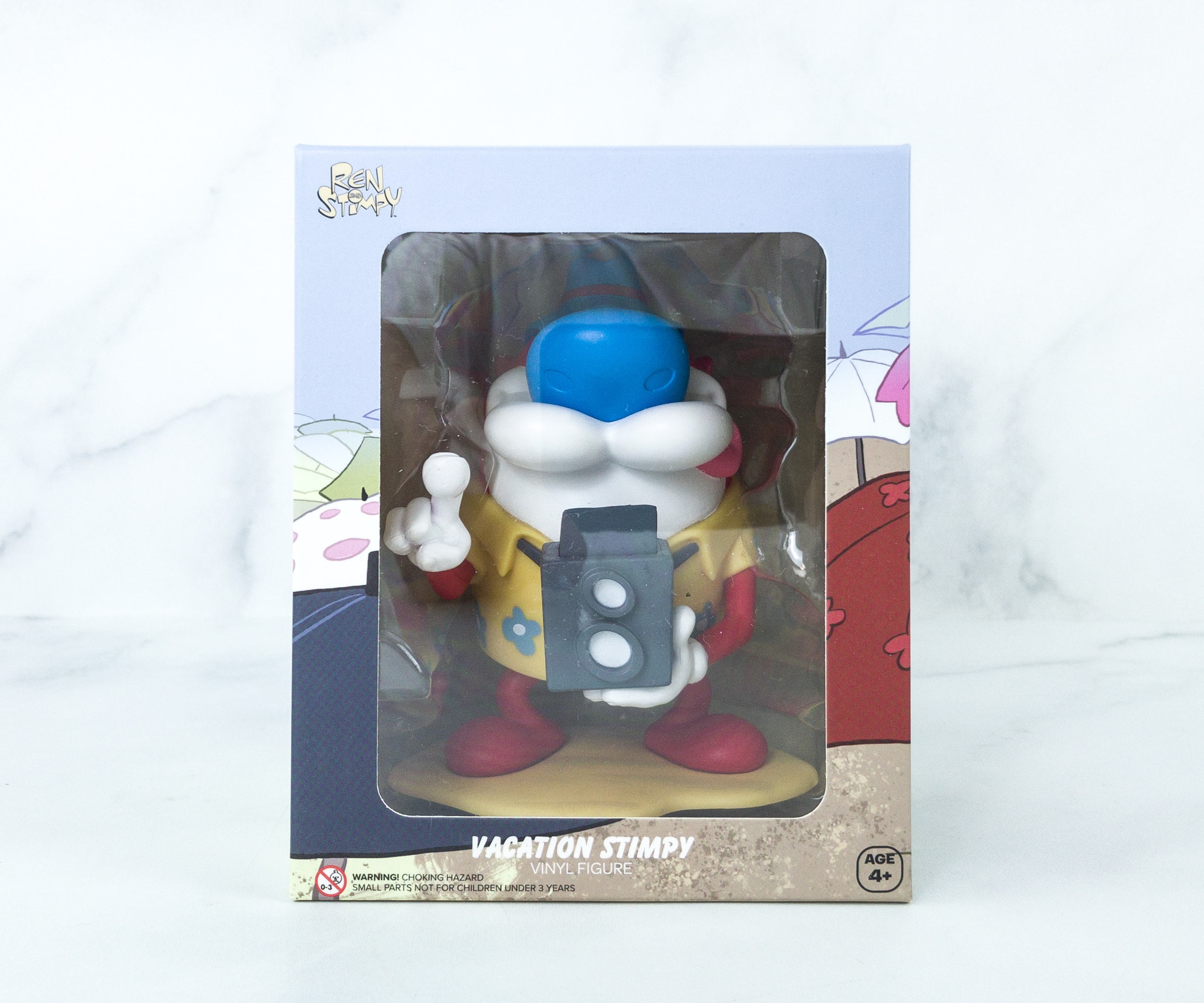 Ren and Stimpy Vacation Stimpy Vinyl Figure. Here's another vinyl figure that I got from this box, and it's from Red and Stimpy. It is Stimpy, one of the main characters, ready for a fun vacation!
On the figure's box, Stimpy is shown relaxing under numerous colorful umbrellas.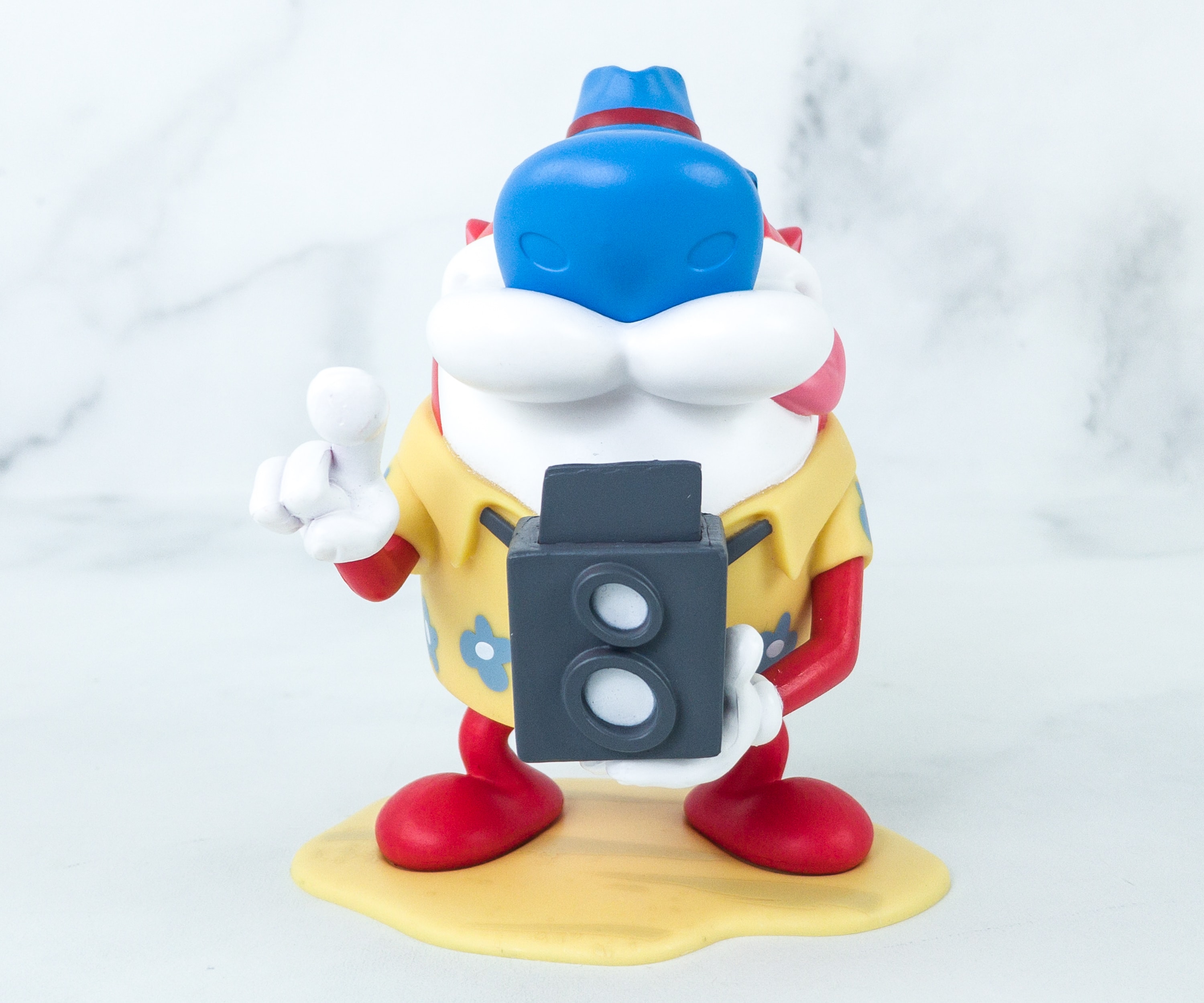 Stimpy is wearing a yellow floral polo, a hat, and is holding a camera, ready to take some pictures!
The base of the figure looks like some sand from the shores!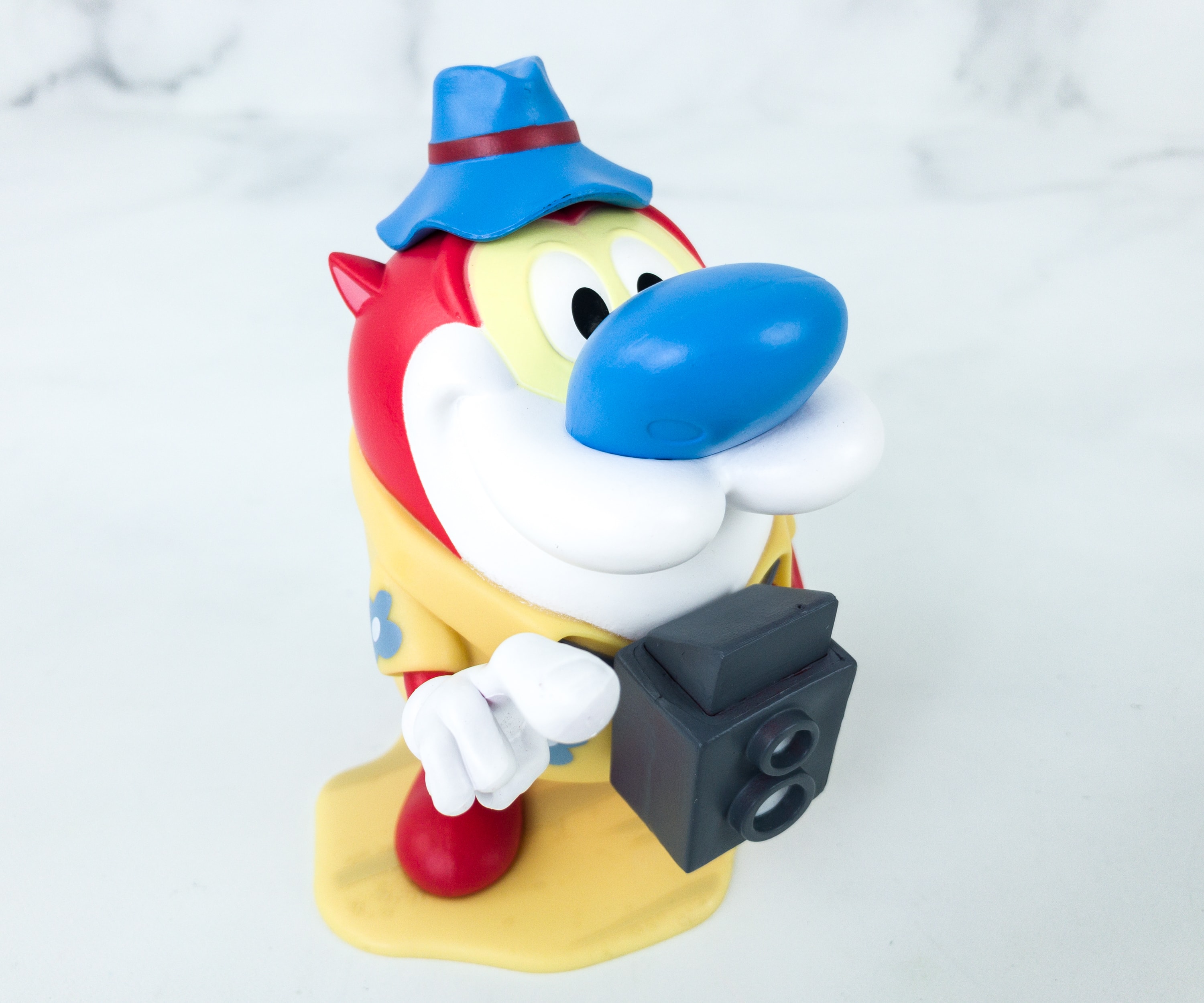 "Oh joy!" is Stimpy's favorite line, and now he's got a different idea of a vacation, instead of just staying at home to watch TV like what he usually does!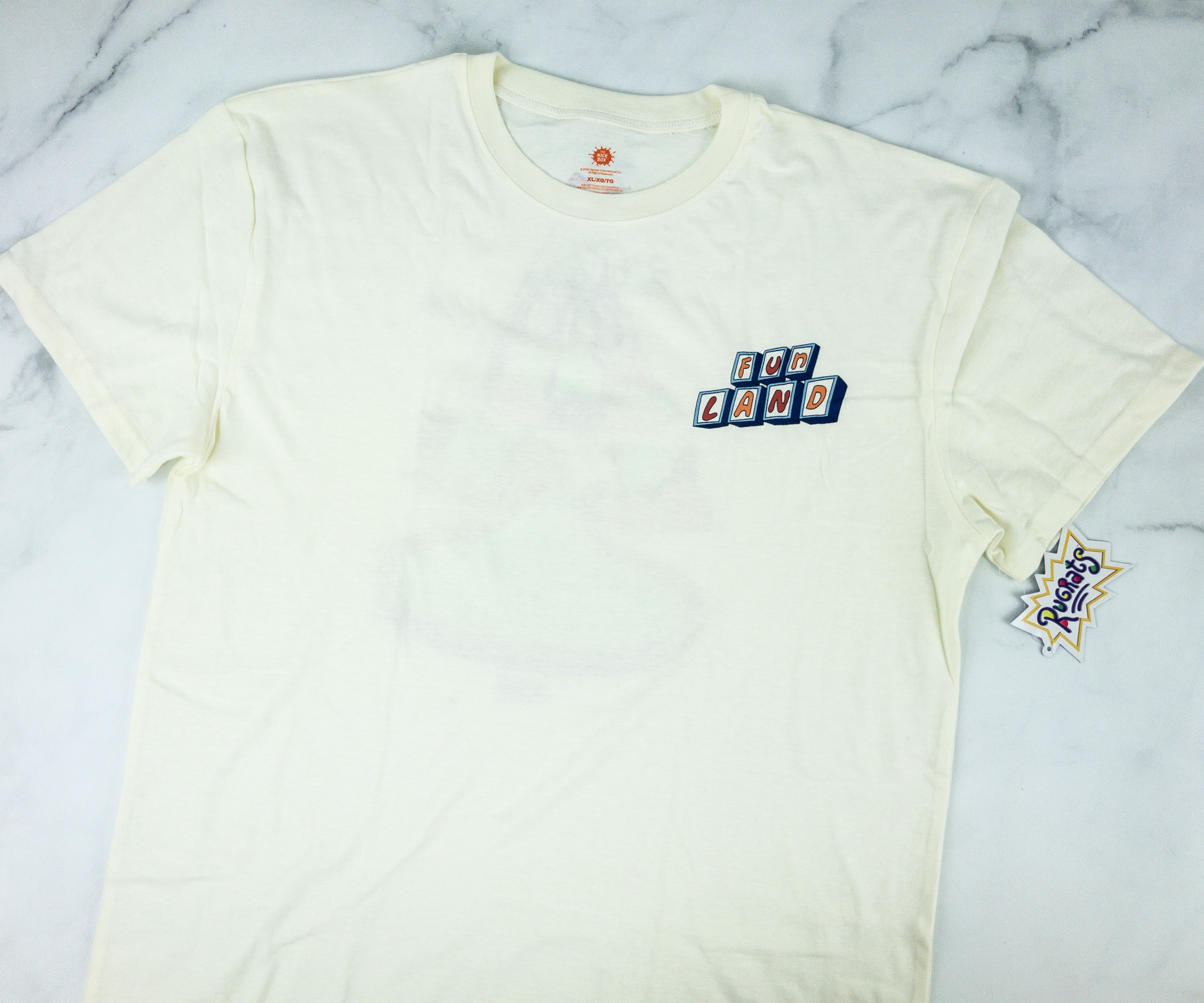 Rugrats Fun Land T-Shirt. I think this is the perfect shirt for a summer getaway. It's white, it's fun, and it features the Rugrats!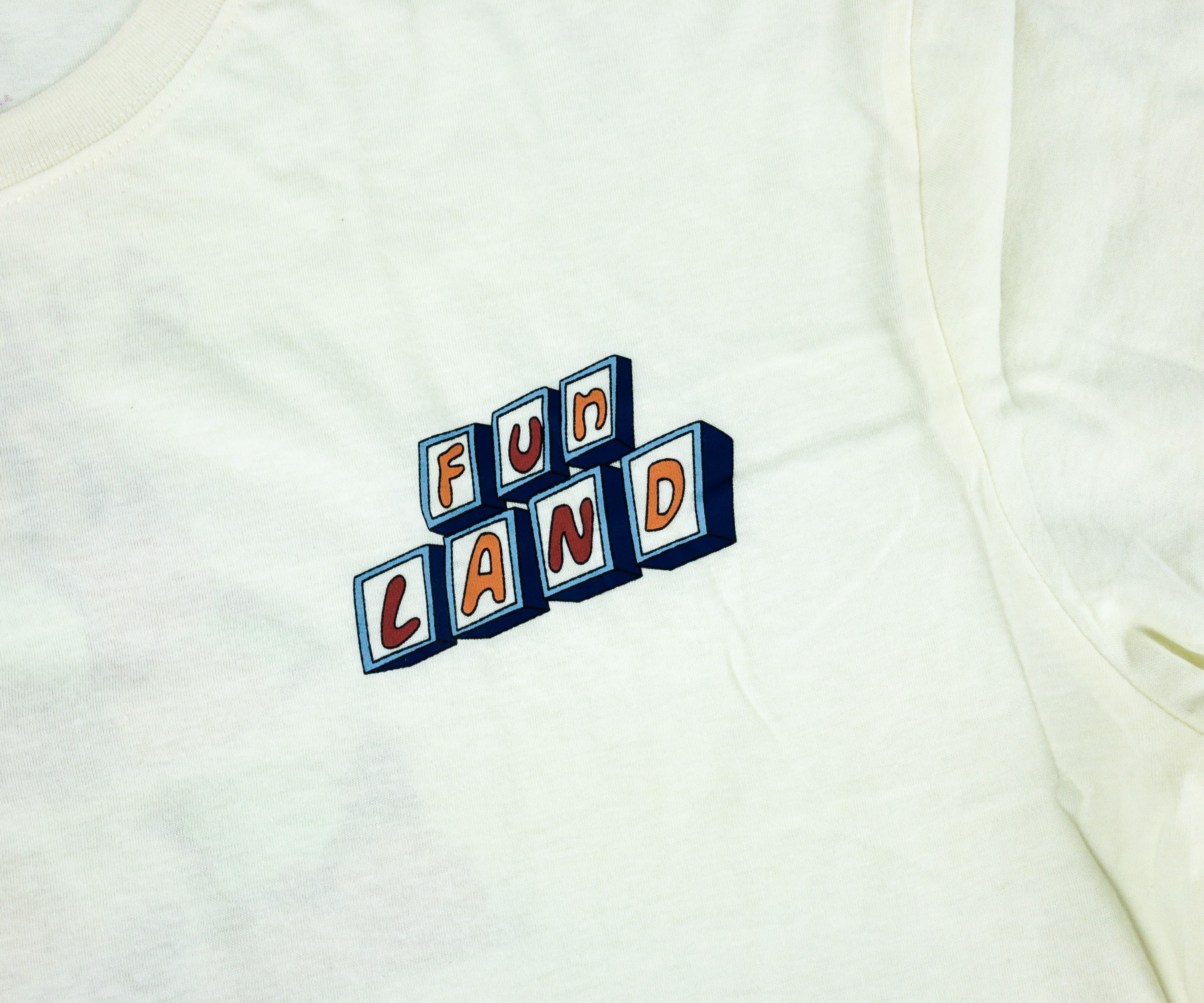 The print on the left part of the shirt says Fun Land, a place they once visited in the series.
The back features the famous Ice Cream Mountain. At its foot is a mini-golf course.
Rocko's Modern Life Filbert Hand Sanitizer Caddy. It's a caddy that makes it easier for us to bring hand sanitizer on the go. We can simply hang it on a bag and go, no more need to scrummage inside the bag in case we need it.
It features Filburt Shellbach, the pessimistic turtle. But I'm positive that this caddy will make it easier for me to sanitize my hands!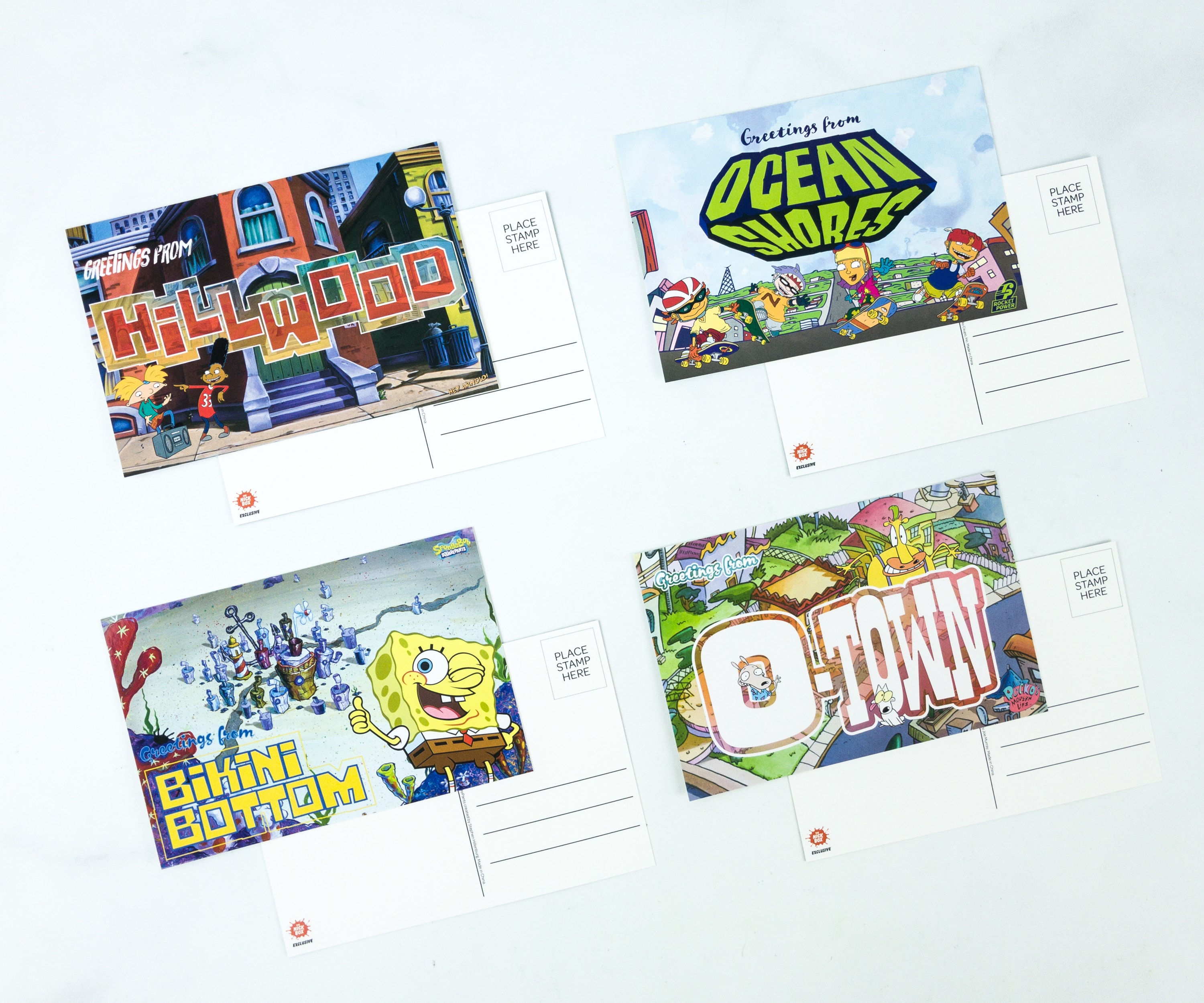 NickToons Destination Postcard Set. I also got a set of postcards featuring some of the famous Nick toons that I can send over to friends and make them feel special! I got Hillwood, Ocean Shores, O-town, and Spongebob Squarepants!
I love this box as it features the classics from Nick! Everything is adorable, fun, and most importantly, they're all functional! My favorites for this month are the Fun Land shirt, sanitizer caddy, the toiletries bag which features almost all my favorite series, and the figures! The box never fails to put a smile on my face and remember my childhood watching these great shows that I grew up with. I can say that I am a forever Nick fan, and I know there are also a lot of people out there who feel the same way!
Did you like the Summer 2019 Nick Box box?