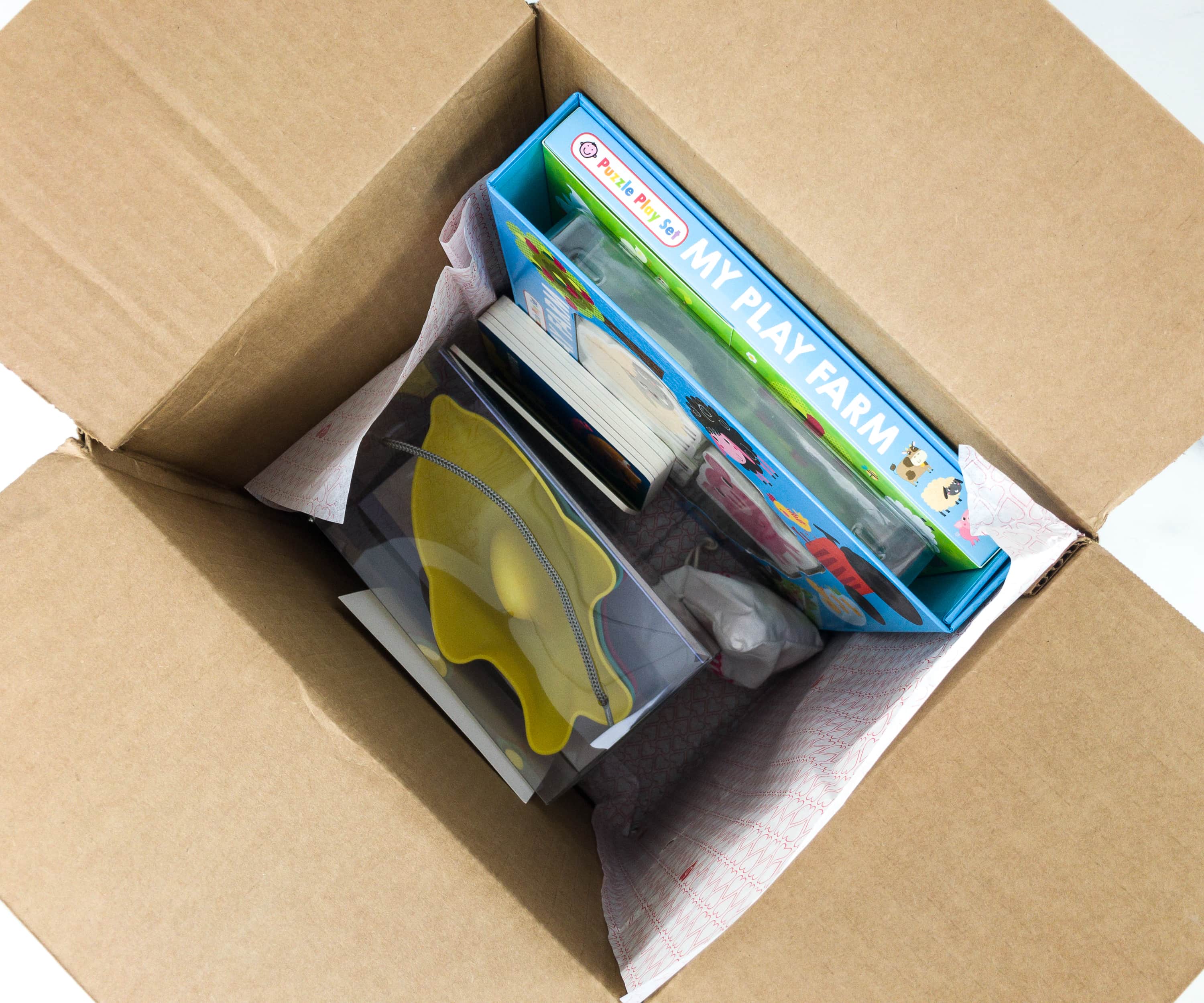 Bluum is a monthly subscription box service that sends products for moms and babies to your home each month. Bluum curates its boxes by selecting the highest-rated products geared for a child's particular age. Boxes are available for pregnant moms and moms with children between the ages of 0 and 5.
DEAL: Get a free box with 6 or 12-month subscription. The deal applies automatically, just visit and subscribe.
Everything in our July 2019 box!
There's a note from Lookalu, one of the brands featured in this month's box.
Lookalu Smartphone Gadget ($13) Taking a photo with babies is quite a challenge, so they made this gadget to make it easier for us to snap those milestone photos and to ensure that the babies are actually facing the camera!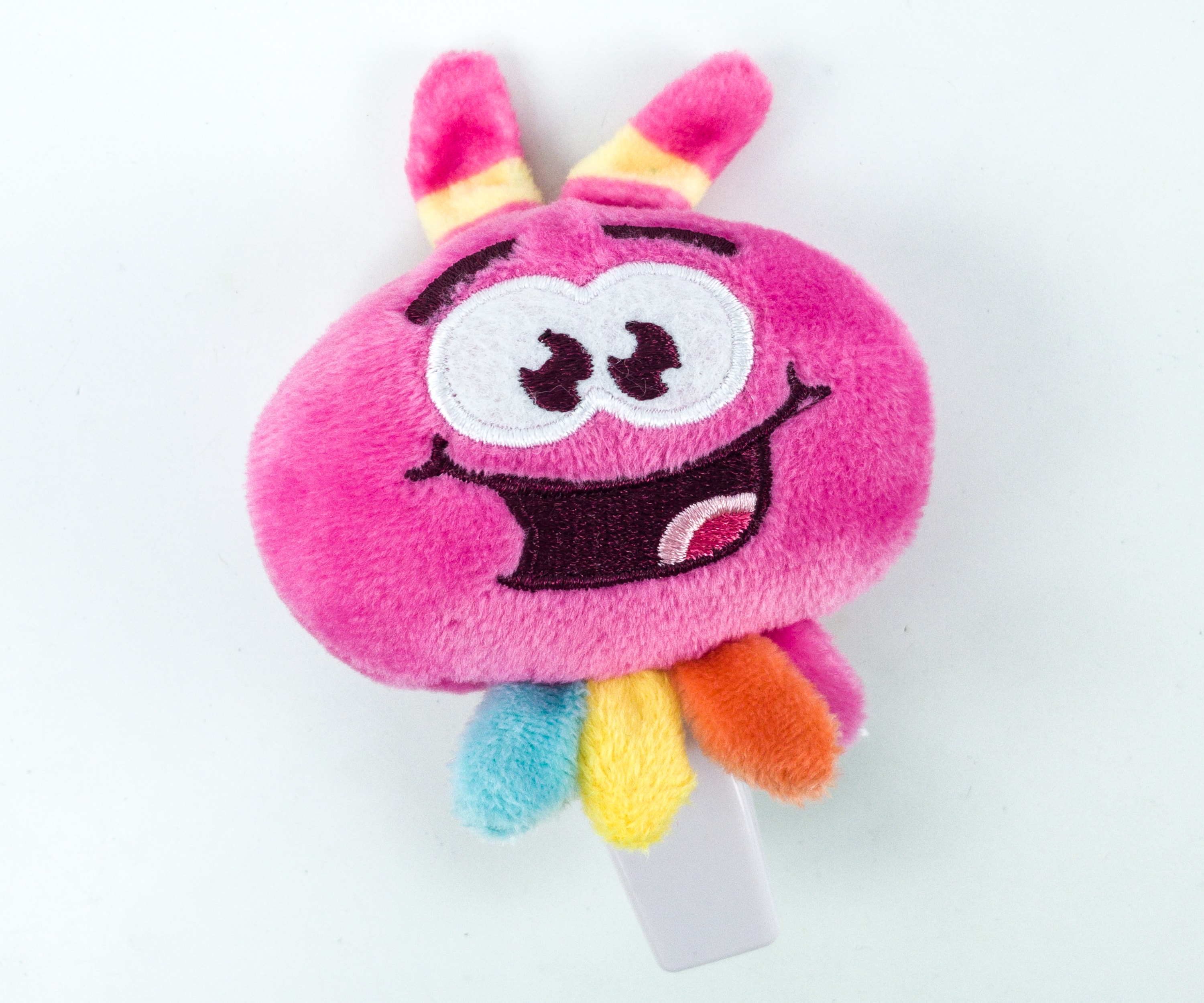 It's a colorful and happy-looking pal that will definitely catch any baby's attention!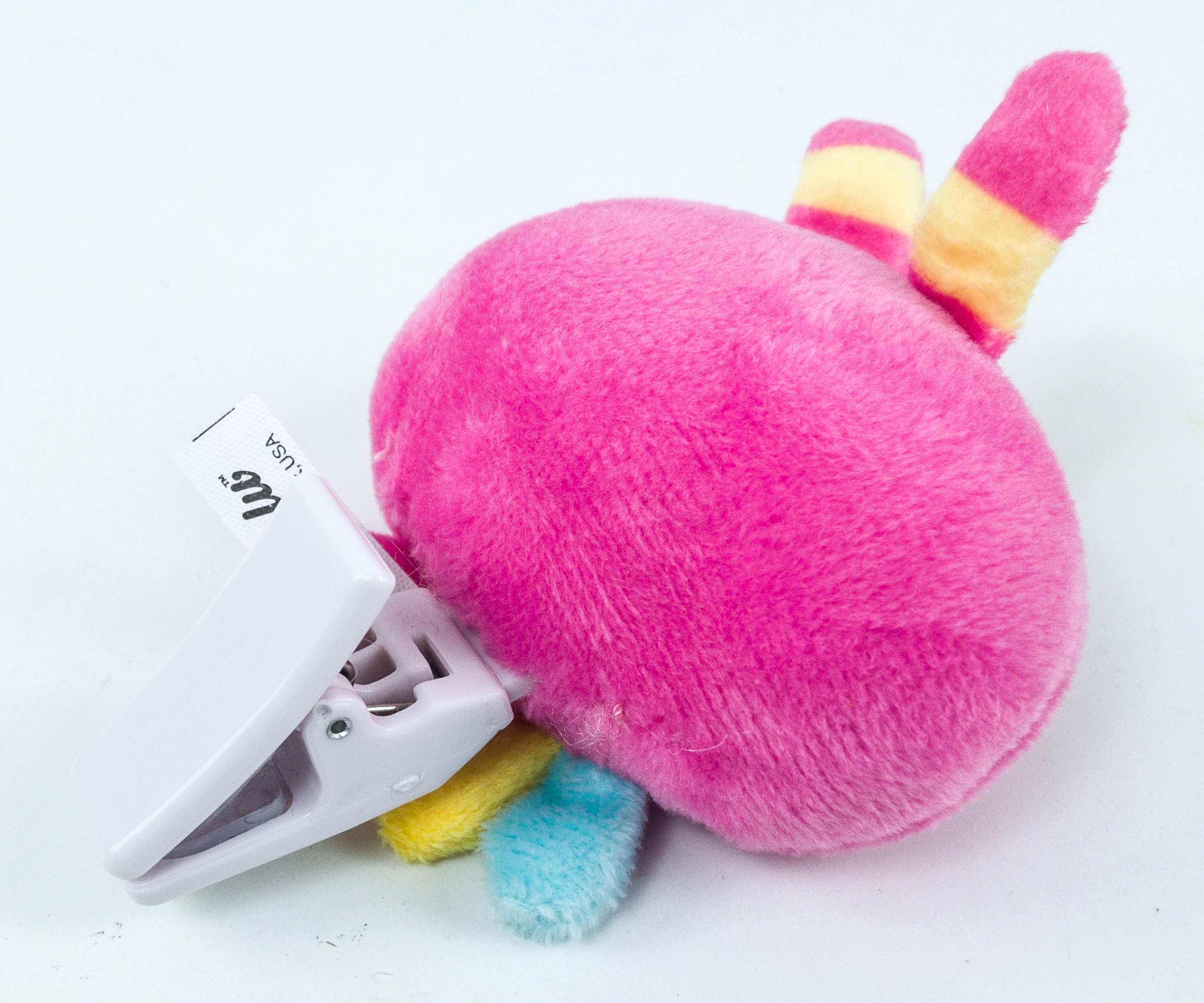 Just clip it on to your phone, then rattle so the baby will look up, and then snap a shot! It's portable so it's perfect for travels. It fits all phones and cases, without any scratches or damages on our gadget.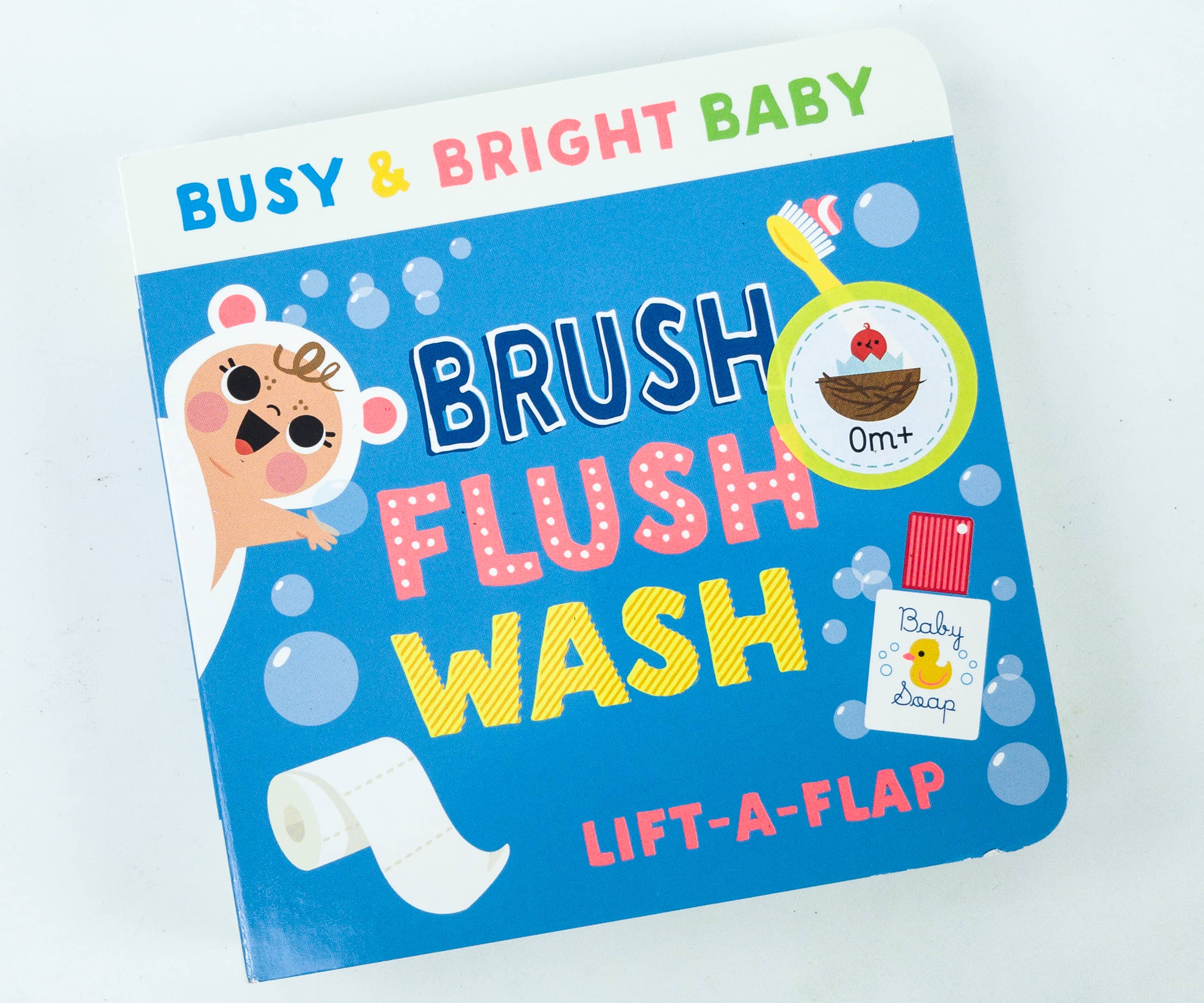 Brush Flush Wash Board Book ($7.59)
Brush Flush Wash will be a huge hit with baby or toddler! Focusing on basics of bath time, potty time and betime routine, this addorable lift-a-flap board book has engaging bright colors, unique first words and wonderful illustrations. Simple sentences reinforce future language structure, and grasping and lifting the sturdy flaps helps develop fine motor skills. A perfect first book!
It's a colorful board book that introduces babies and little kids to bath time, potty time, and even bedtime basics!
The book introduces them to simple words and objects, like soap, shampoo, and rubber duck. It also encourages the use of fine motor skills.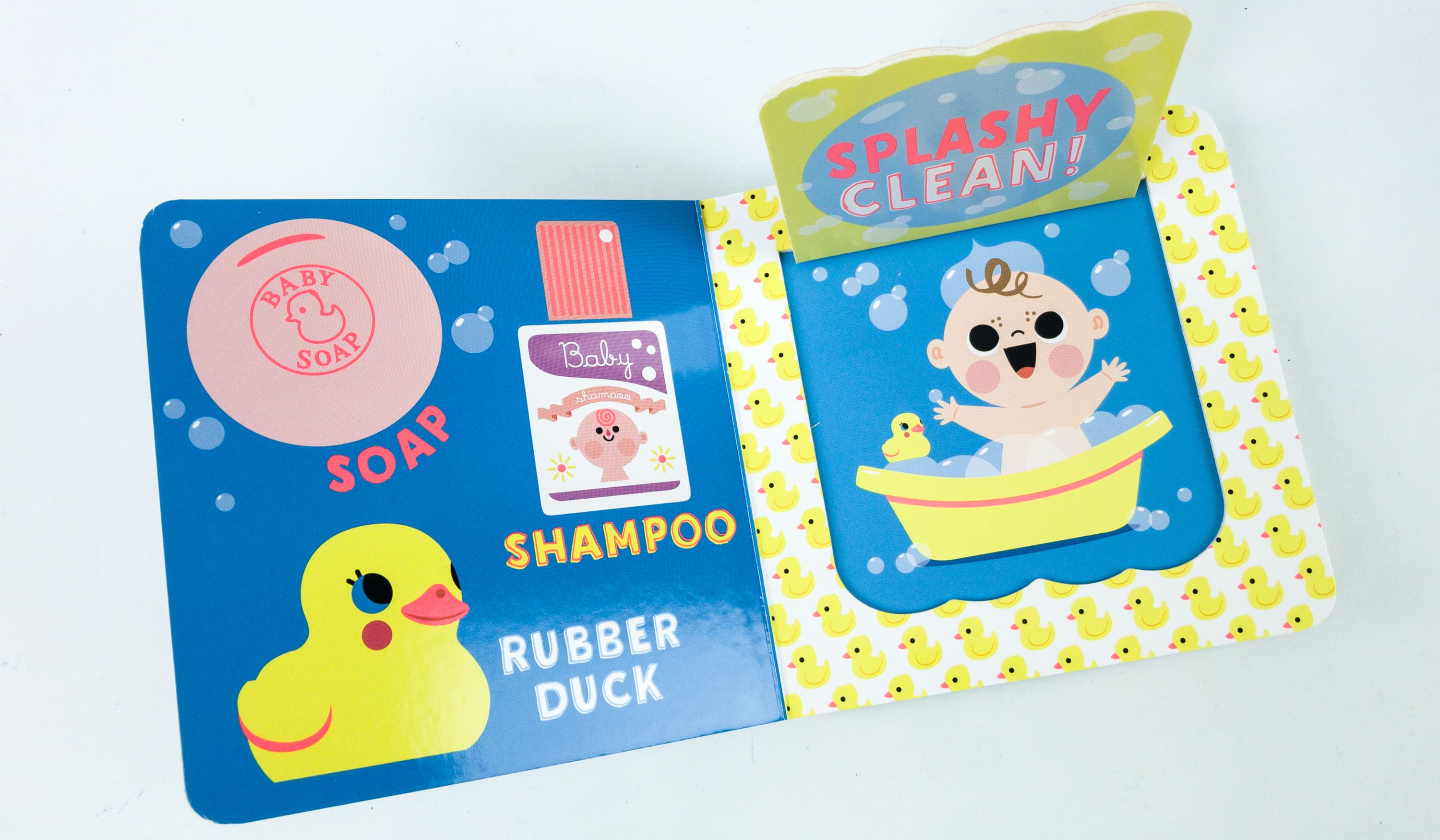 It has some fun surprises too as you and your little one lift up some pages!
Similar items are also categorized. An example is this page where it features soft and fluffy bath items like towels, robes, and a bath mat!
You can utilize this to teach kids about the characteristics associated with the items, as well as their proper uses.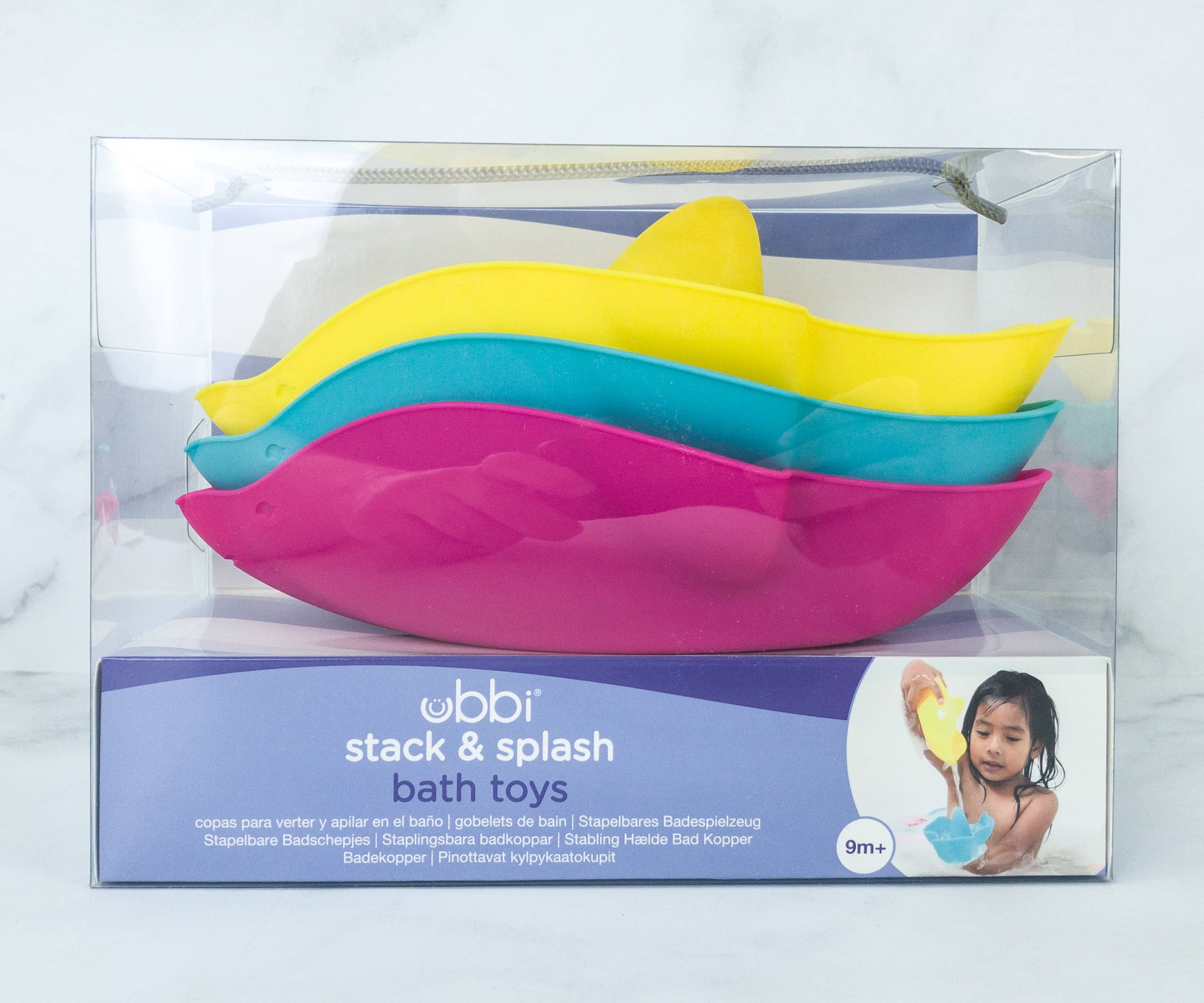 Ubbi Dolphin Stack n Splash ($4.47) Here's a new fun toy during bath time, a set of stackable dolphins!
The cups are dishwasher-safe and they definitely float and stack, imagine how much fun the little ones will have while playing with them!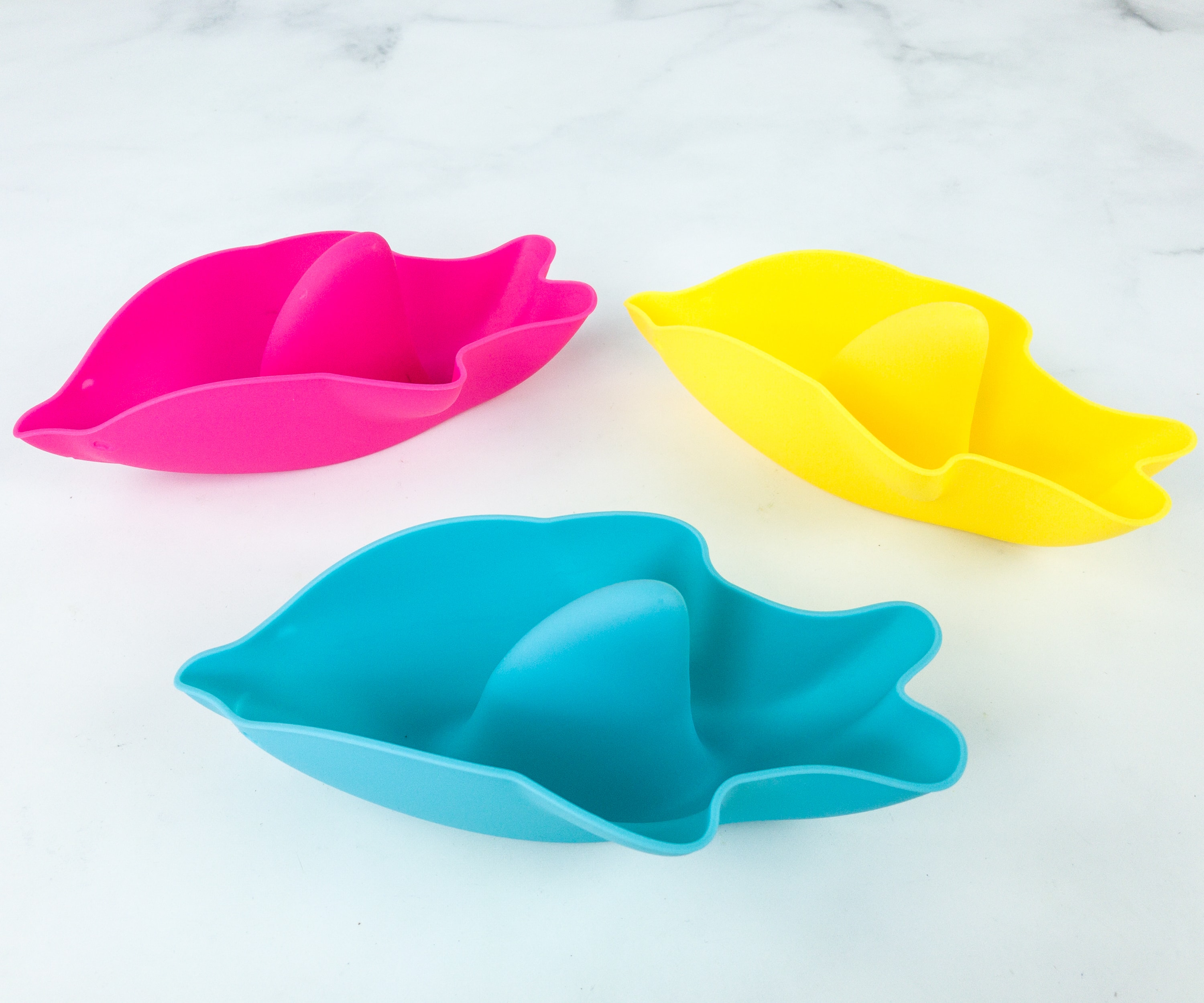 The cups come in different colors: blue, yellow, and pink!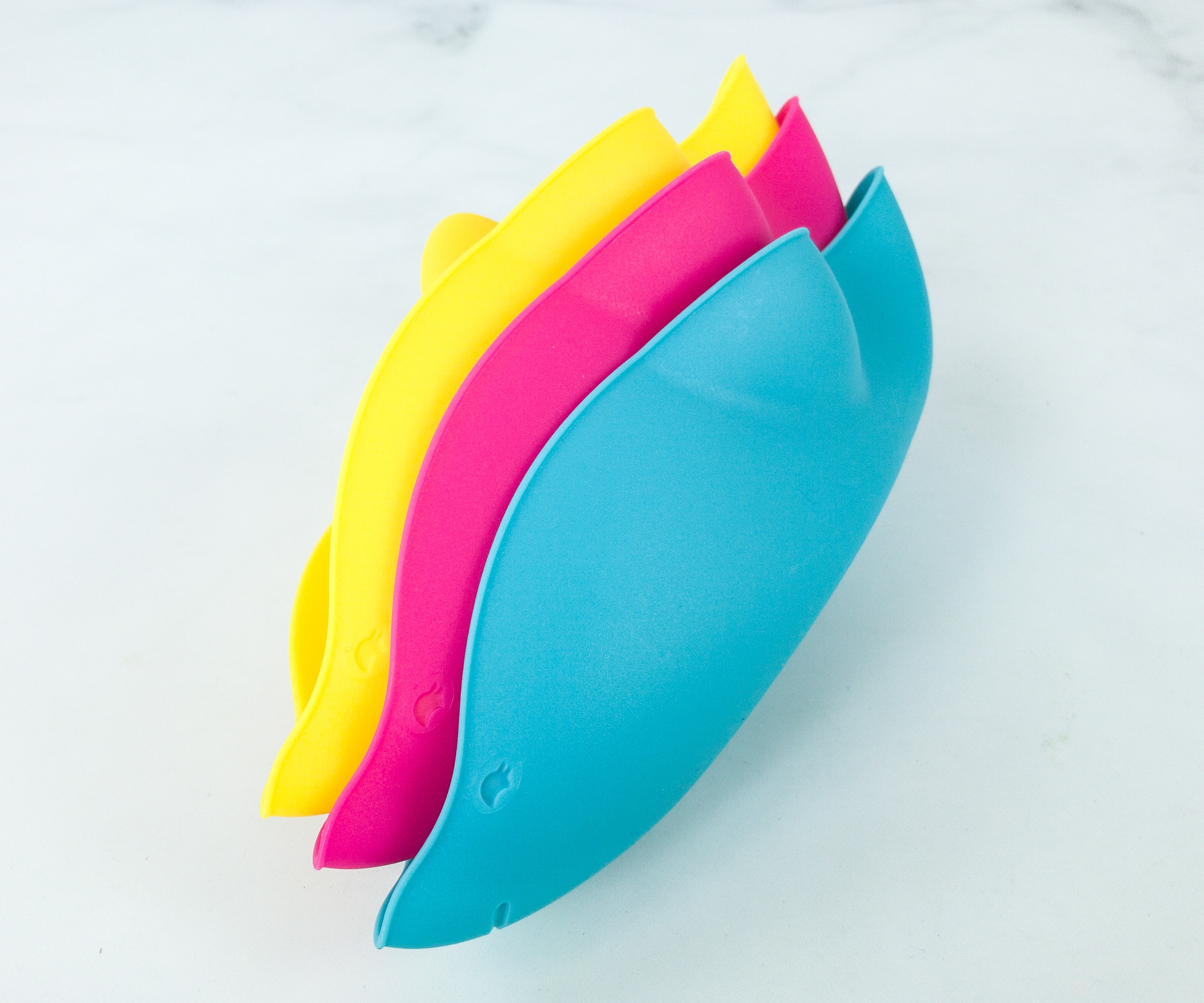 It's not just for the bathtub but you can also bring them during beach and pool visits for the kids to have an interactive playtime.
Priddy Books My Play Farm Set ($18.99)
This farm-themed play set comprises three chunky, mini books and a giant 9-piece jigsaw puzzle, all packaged neatly in a colorful presentation box.

The My Play Farm set includes three little board books (Cow, Sheep, Pig), each individually shaped, and a jigsaw puzzle playmat to build and play on. The durable, jigsaw pieces slot together into a farm scene and the animal-shaped books can be played with as well as read! Each book is a mini story with bright illustrations.

This set will help build early skills through interactive play.
All the farm-themed items are placed inside a cute box!
The Play Farm box contains chunky mini-books and a jigsaw puzzle!
Here are the books, each represented by a farm animal: pig, cow, and a sheep!
The book with the sheep on it introduces us to Shirley Sheep, and her best friend, Curly.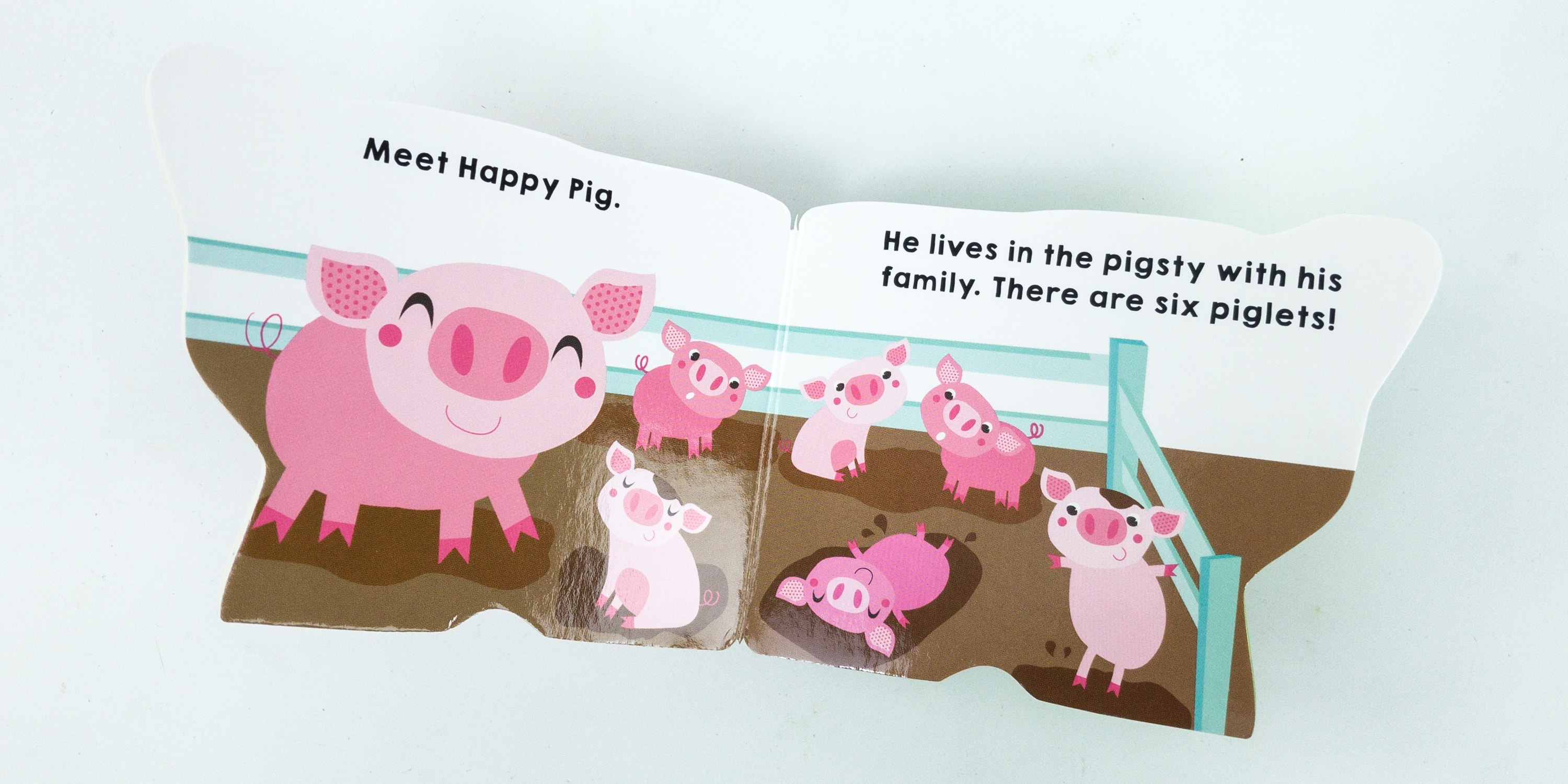 We also met the Happy Pig, along with its family of six piglets, who are all living in the pigsty.
Brown Cow likes to visit other animals, and while doing so, she met the playful goats!
Each book is labeled on the side, depending on the animal that represents it in front.
Here are the big pieces of the giant puzzle! We're excited to complete the picture!
The kids easily figured it out and made this really large piece. It can actually serve as a play mat for them!
Bluum definitely cares for both moms and kids! They send useful and high-quality items that are essential for the children's growth and helps in developing the parent-child relationship. We all enjoyed this month's inclusions, especially the books and the puzzle. The stackable dolphins are ready for bath time as well, and we can't wait to use the Lookalu for our baby's photos. They always send us well thought out boxes and we appreciate it! 'Til the next fun-filled and educational box!
What do you think about Bluum?