Winc's new chillable red wine is here – the Keep It Chill 2018 Gamay, Vin de France! This is available for Winc members for $17.99, while non members get it for $19.99.
Winc is ushering in the next big trend in millennial wine drinking with the release of its newest offering, KEEP IT CHILL. Red wines well-suited for chilling is a concept that hasn't yet been widely explored and adopted here in the U.S., having been confined mainly to natural wine bars and European bistros abroad. But with KEEP IT CHILL, Winc is encouraging you to rethink your wine drinking habits and stock your cooler with not just pink, but red as well.
DEAL: Not yet a Winc subscriber? Save $20 on your first box – just use this link to subscribe. Tip – Grab 4 bottles instead of 3 to get FREE shipping!
Here's what you'll get: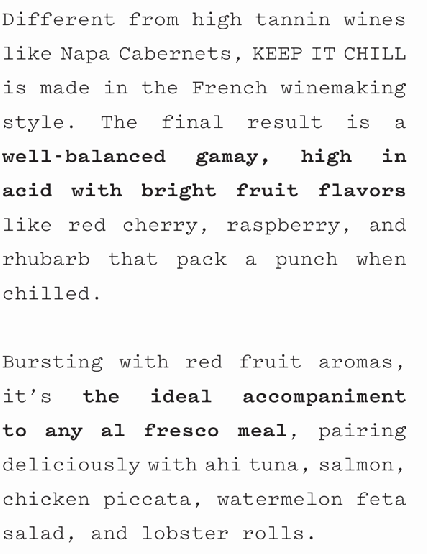 Are you getting Winc's Keep It Chill Red Wine?