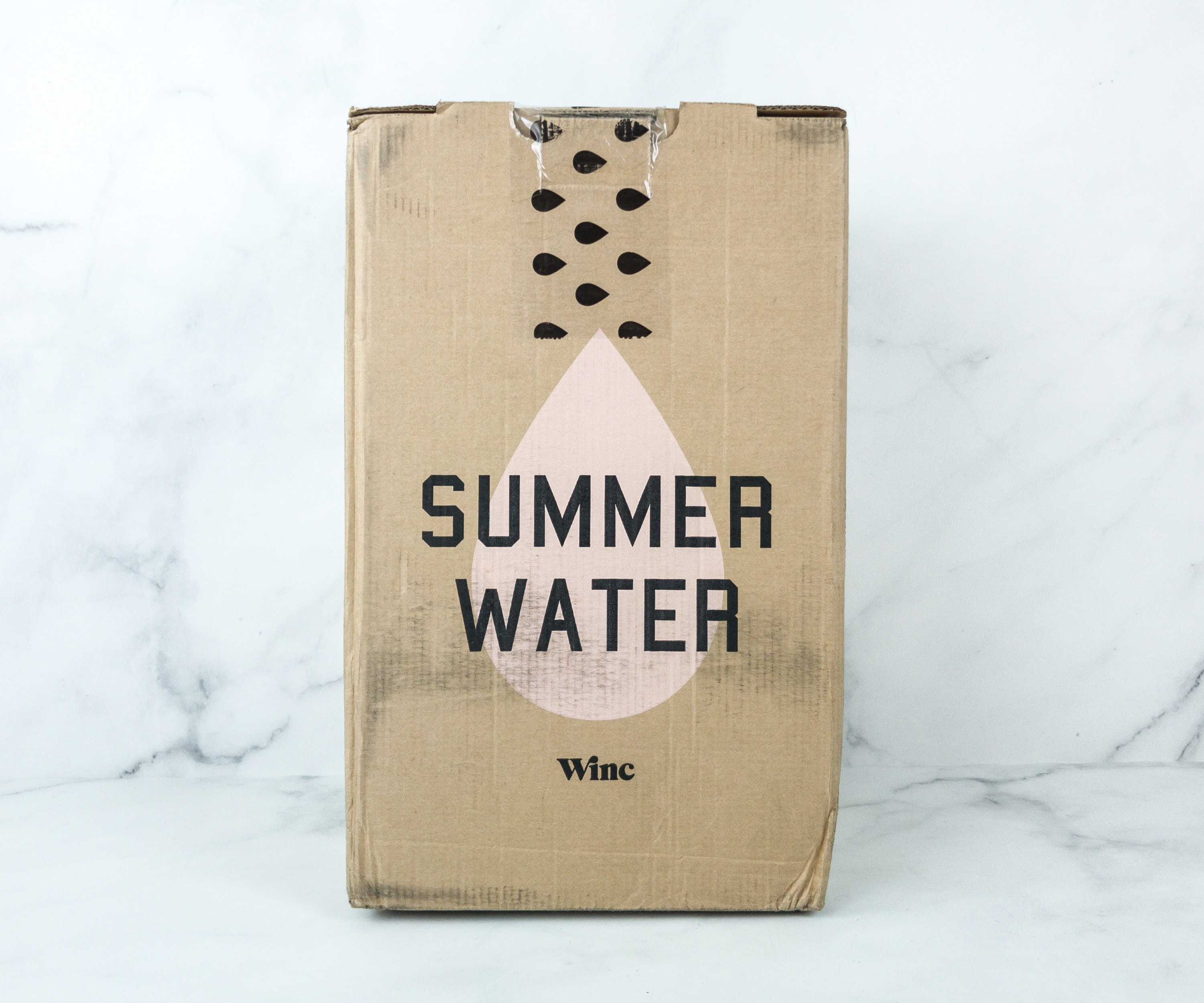 Winc is a wine subscription service that sends a selection of unique wines based on your personalized palate profile. When you sign-up, you Winc asks a brief series of questions so they can customize your selections to suit your tastes — things like how your take your coffee, and how much you enjoy salt, citrus, berries, and earthy flavors. You can also choose how many reds and whites you want amongst your order, as well as how much you generally like to spend per bottle ($15-$30). To get better recommendations, you can rate the wines on your account. A monthly order starts at 3 bottles a month for $39, plus $9 flat shipping rate and tax. If you order 4 or more bottles, shipping is free. Bottles start at $13 a piece, and you can add as many additional bottles as you'd like to your monthly shipment.
DEAL: Save $20 on your first box – just use this link to subscribe. Tip – Grab 4 bottles instead of 3 to get FREE shipping!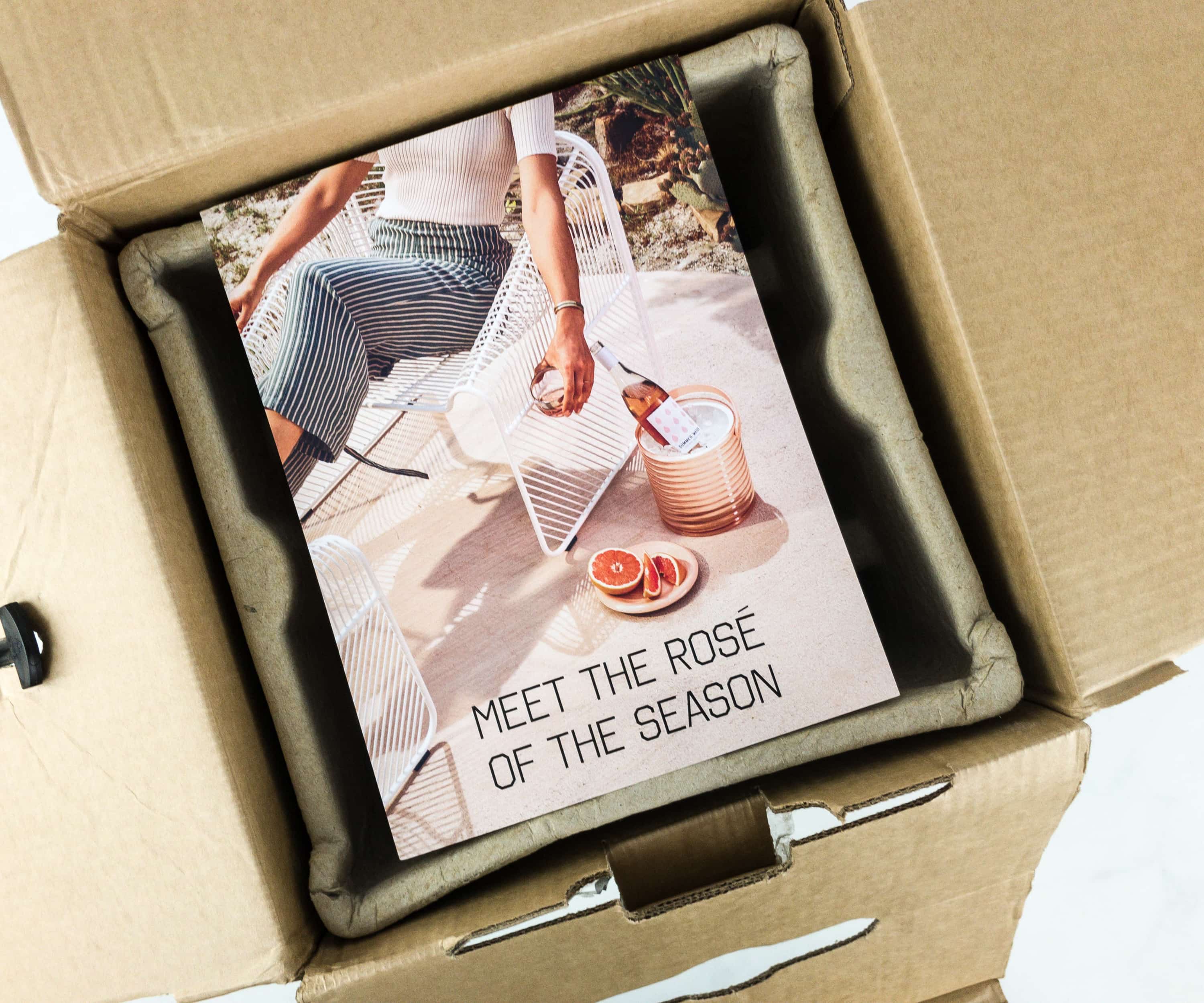 The wines arrived in special-purpose protective packaging.
Here are my awesome new selections. I chose an even split between whites and reds. Sparkling wines and rosés are counted as white wine for selection purposes.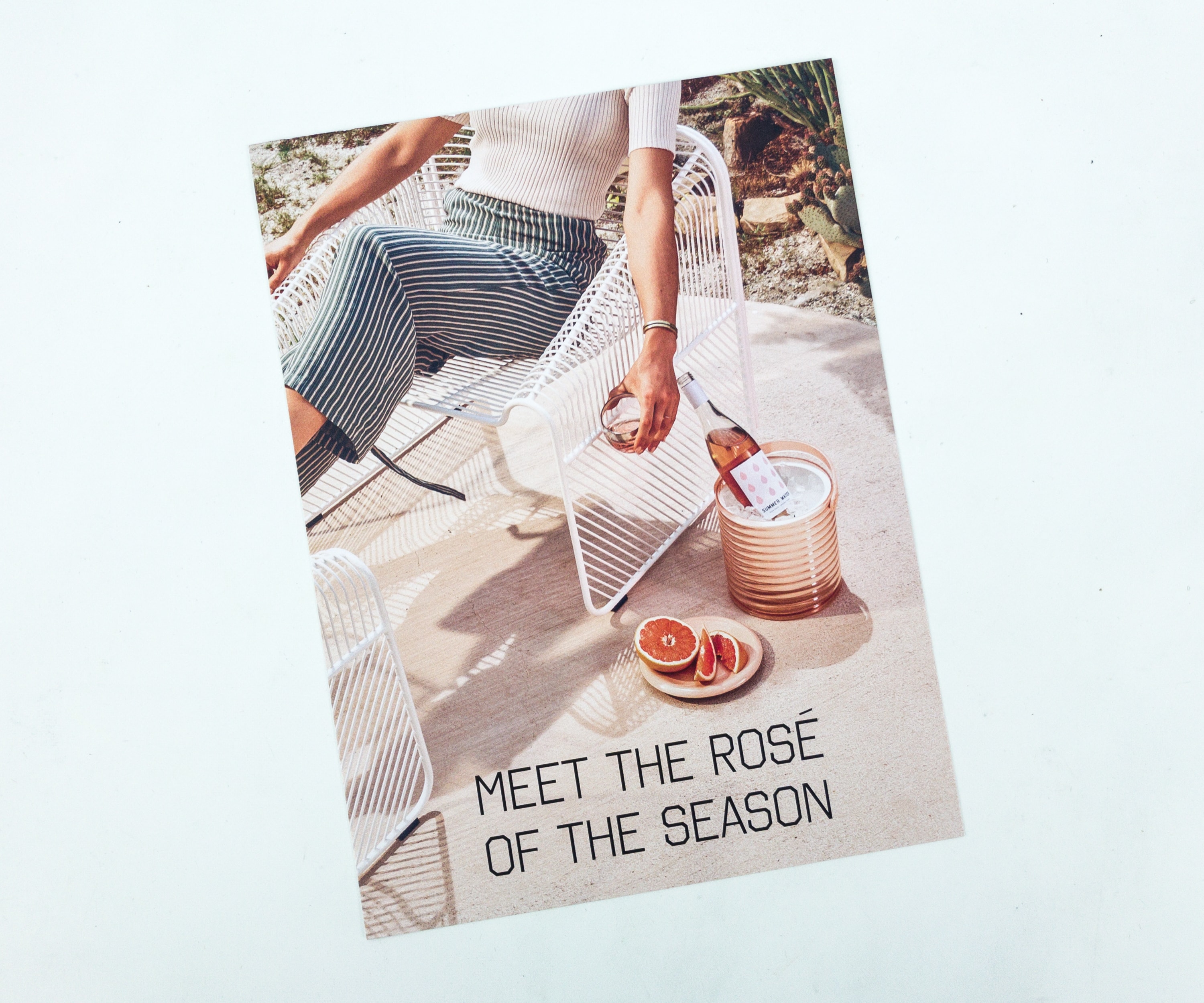 This month's box includes a brochure from Winc.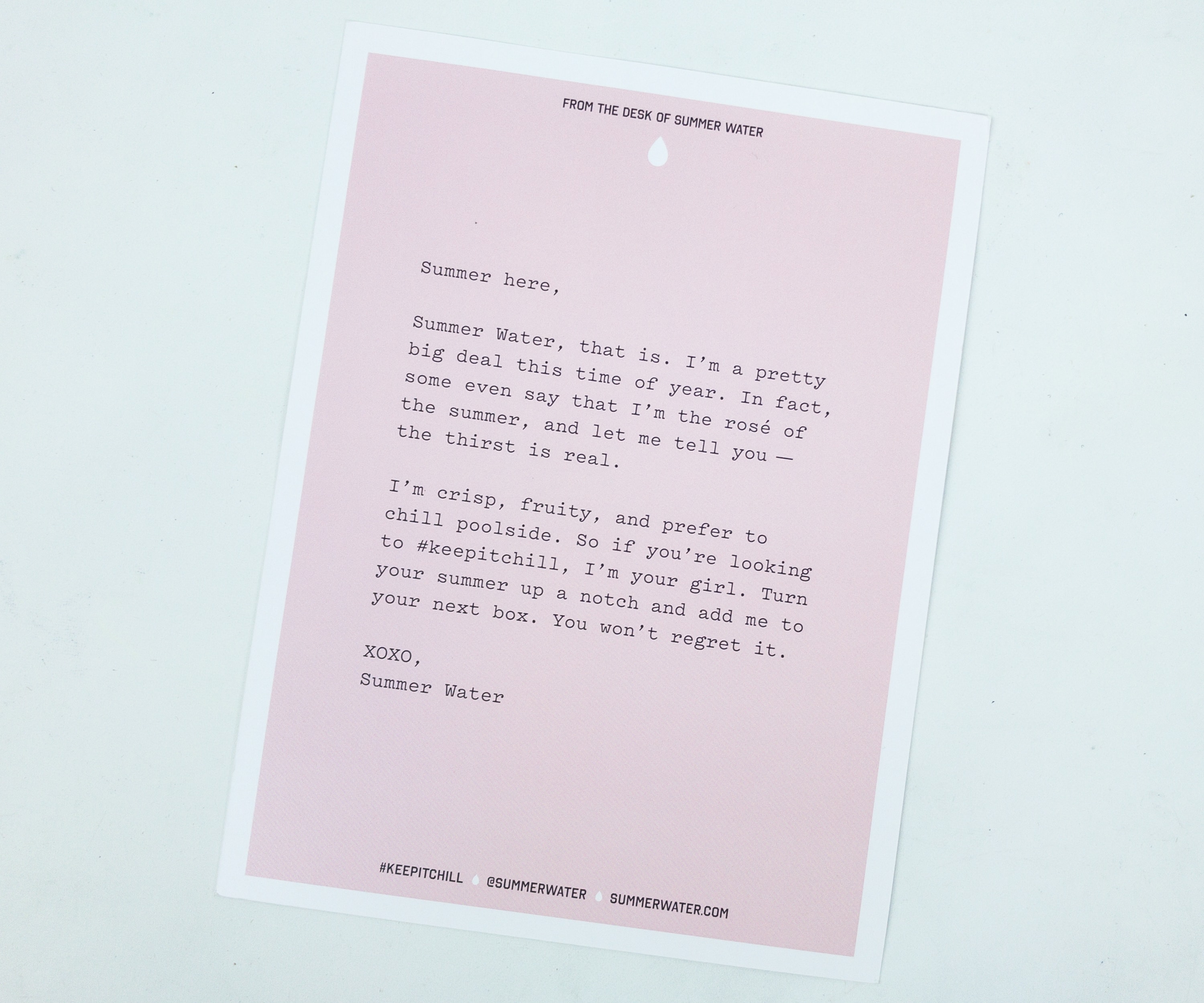 There's a letter about Summer Water.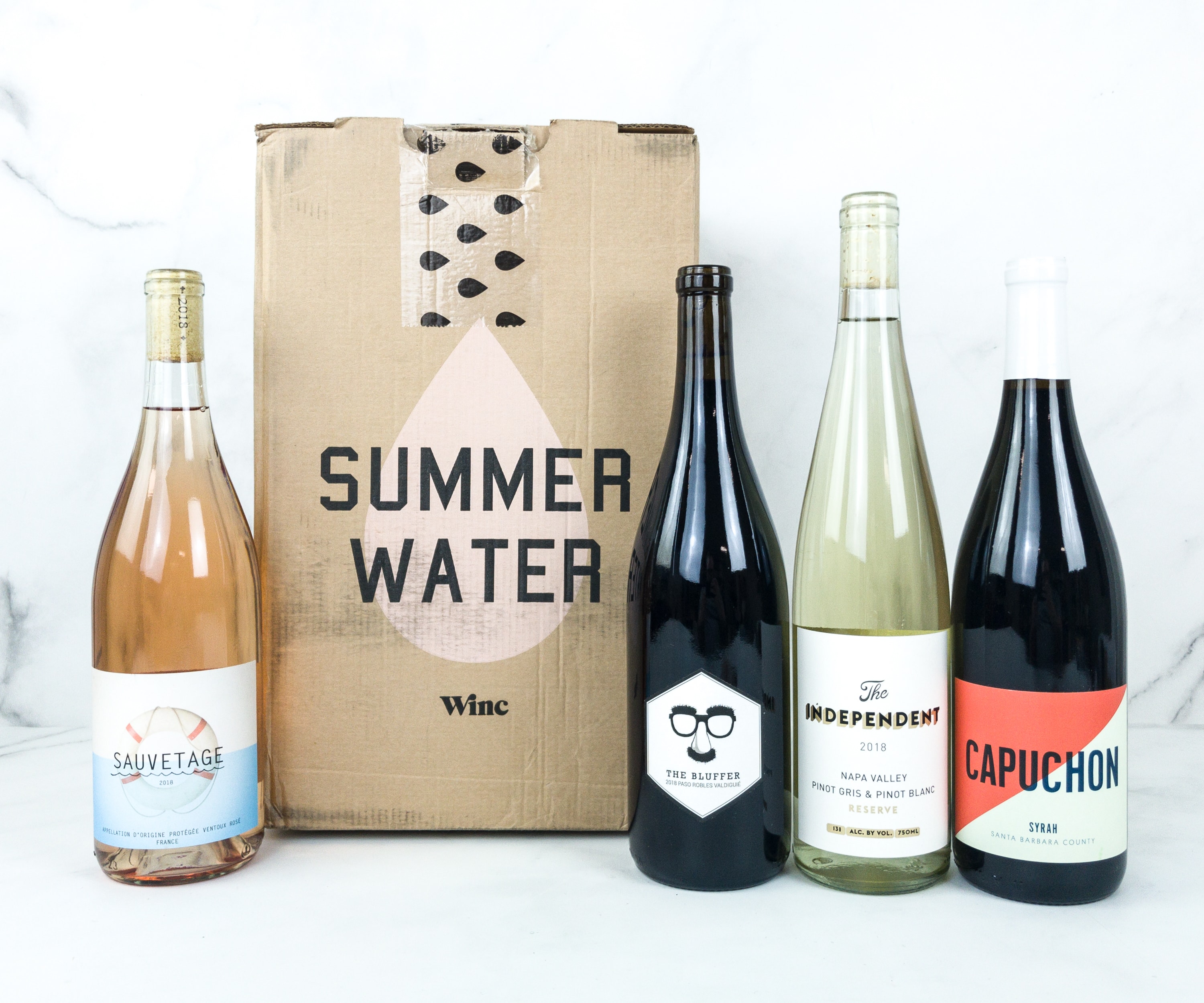 Everything in my June 2019 Winc box!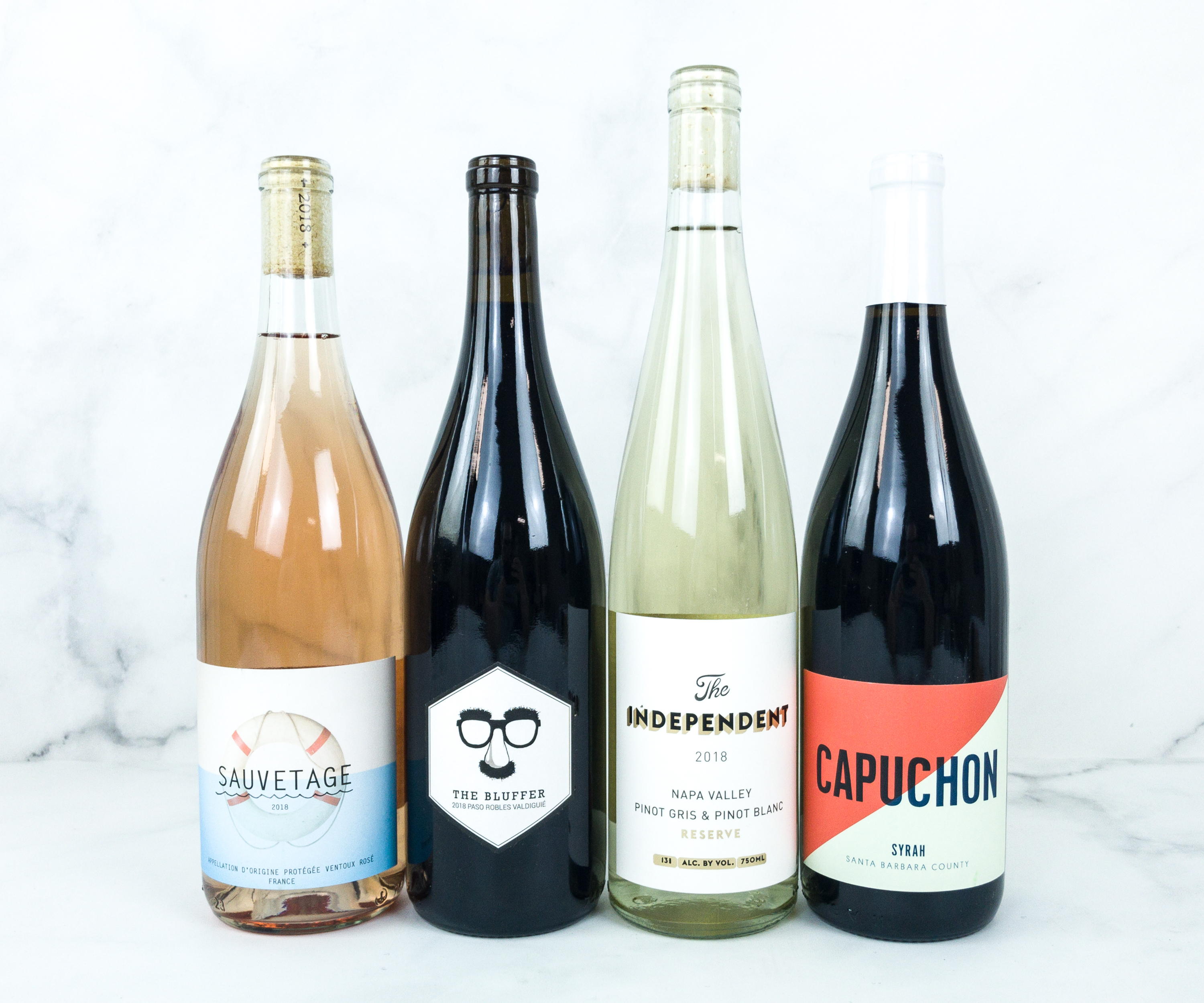 We got two bottles of red wines and two bottles of white wines!
First off, the white wines! We got Sauvetage Rosé 2018 and The Independent 2018 Pinot Blanc Reserve.
Sauvetage Rosé 2018 ($15.99; $13.99 if member) This is a light-bodied, fruity white wine made from the classic blend of grenache, syrah, and cinsault features. Delicious notes of orange zest, peach ring, and strawberry dominate every sip.
It's such a versatile wine with vibrant red fruits and a touch of citrus. It's great with sushi, salad, and fries.
The Independent 2018 Pinot Blanc Reserve ($27.99; $23.99 if member) Featuring an elegant richness and an earthy taste, this medium-bodied white wine is made from handpicked grapes that are plucked earlier to preserve its natural acidity.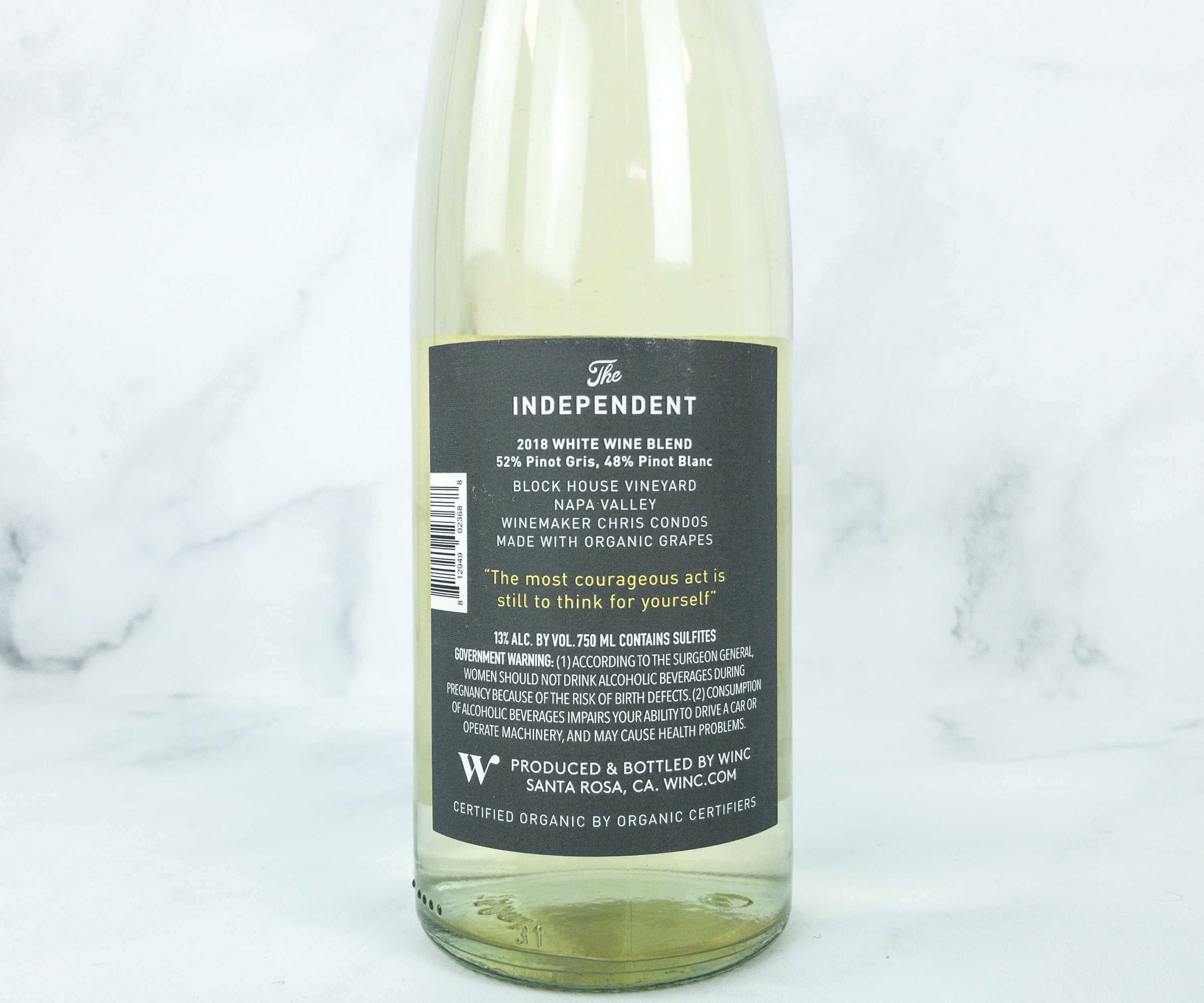 This wine comes with vibrant notes of honeysuckle, lemon, and wet stone. For fans of Thai food, this makes a great pair with various Thai dishes. Other kinds of food that goes well with it are shellfish and vegetable dishes.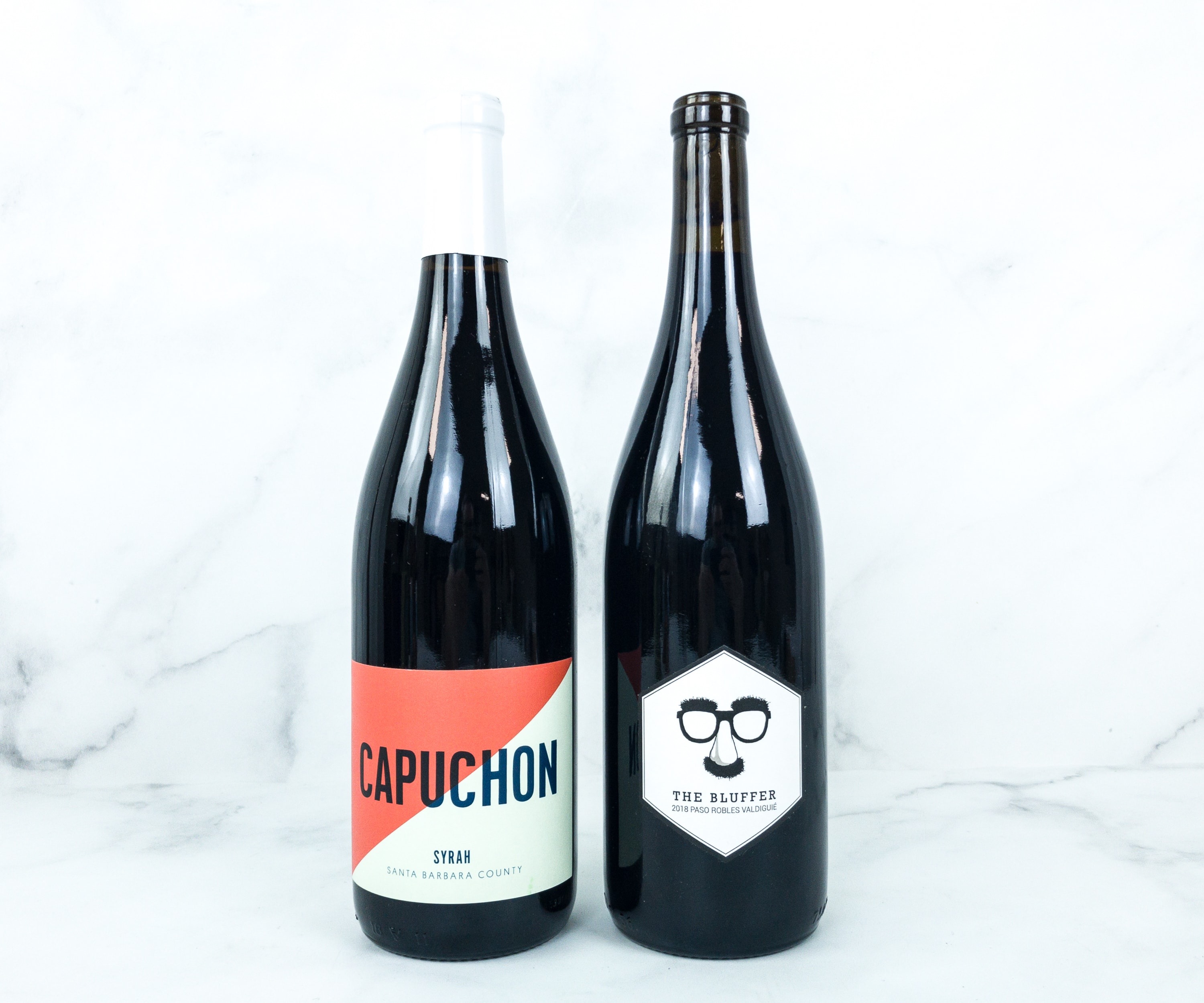 On to the red wines! We got The Bluffer 2018 Paso Robles Valdiguie and 2016 Capuchon Syrah.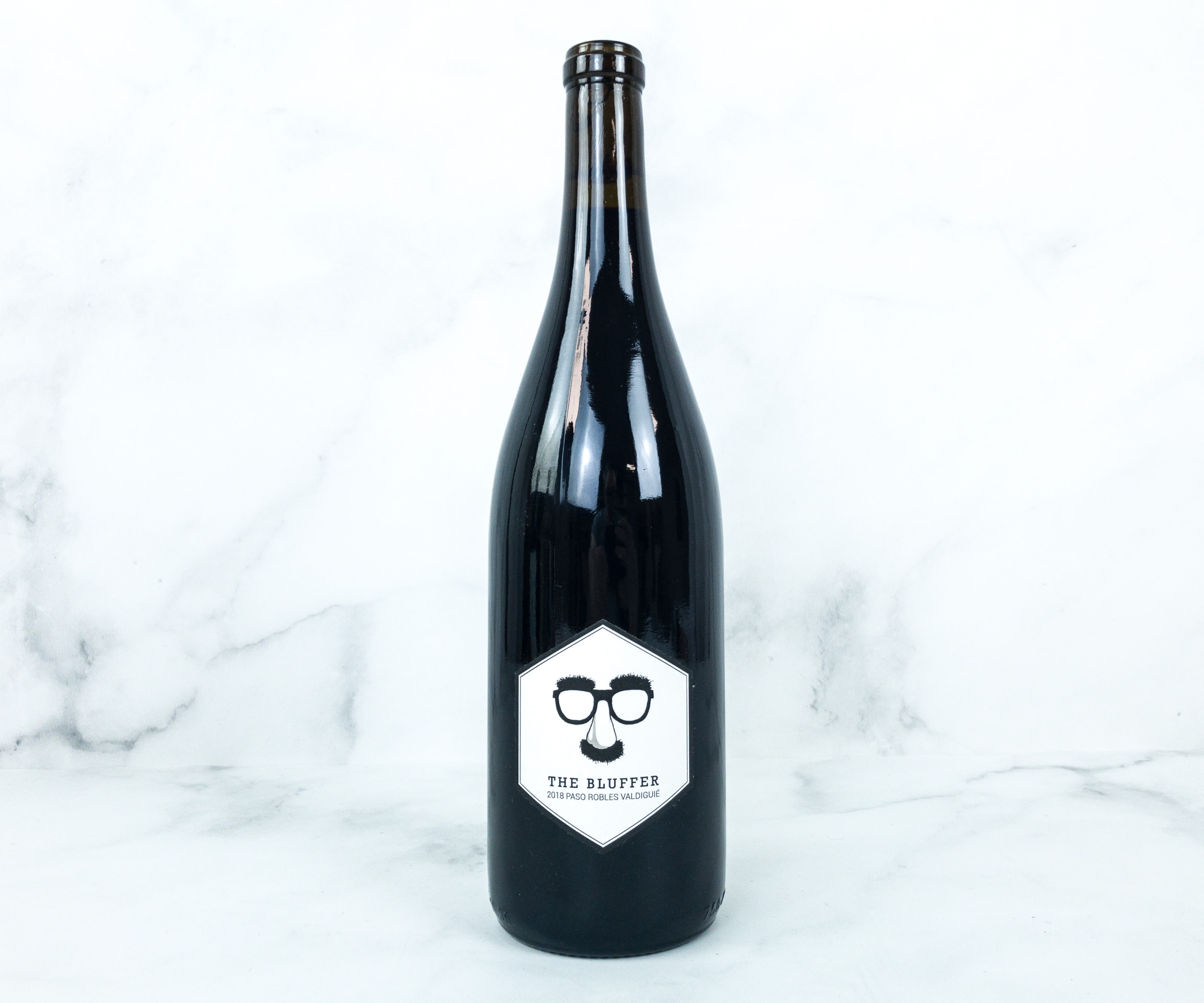 The Bluffer 2018 Paso Robles Valdiguie ($16.99; $14.99 if member) This drink ain't a bluff, it's a luscious red wine made with a blend of handpicked grapefruits harvested from 40-year-old Valdiguié vines from the Paso Robles Highlands.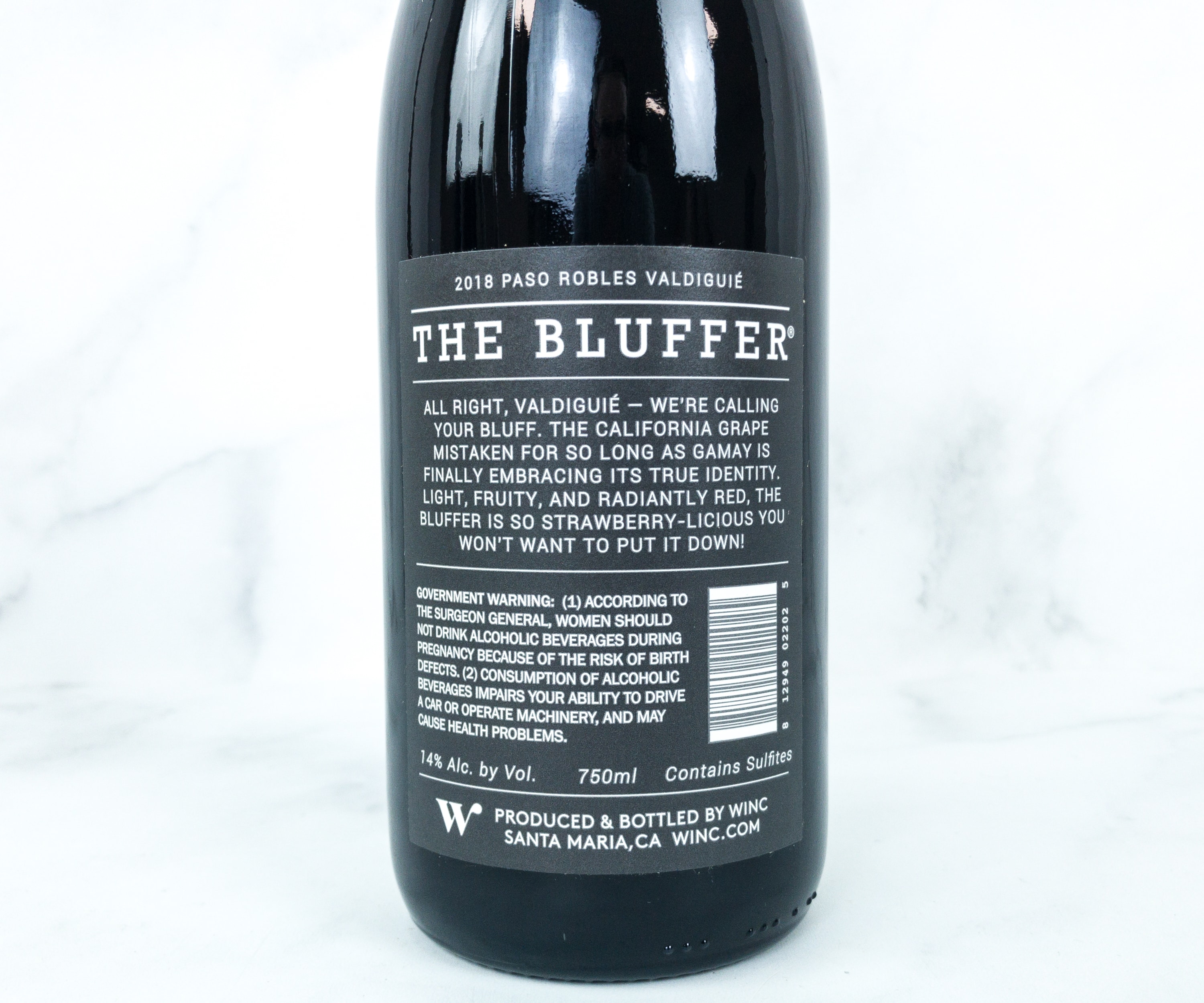 It's a classic wine with notes of cherry, fresh herbs, rhubarb, and strawberry. The best thing about it is that it pairs well with our comfort food, pizza! A wine and pizza night sounds great!
2016 Capuchon Syrah ($31.99; $26.99 if member) Another classic red wine is this one from the cool-climate region of Santa Barbara County. It went through a unique process of fermentation and gentle extraction technique, producing the perfect amount of peppery texture.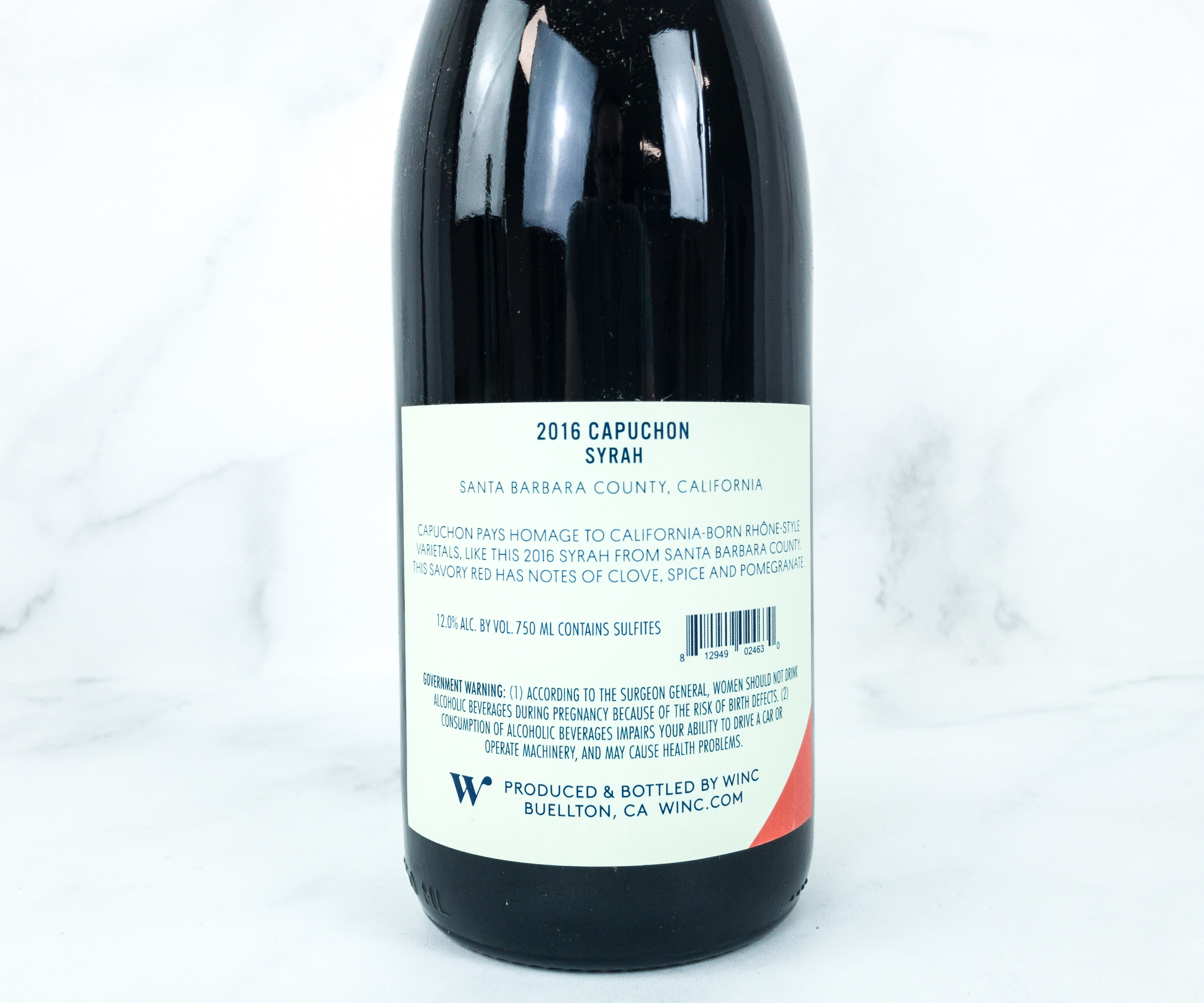 It's medium-bodied and the dominant notes are black cherry, allspice, and eucalyptus. I love the lingering finish!
Winc is amazing, as always. The wines they offer are all extravagant and sophisticated, leaving you wanting more and more. They also have an option that allows you to choose your type of wine, so there'll be no more wasted wine bottles that don't fit your preference. The bottles are also well packed, making sure that everything arrives in perfect condition. Once again, I'm happy with this box and I can't wait to discover more wines through it!
Do you subscribe to Winc? Which wines are your favorites? Tell us in the comments below!