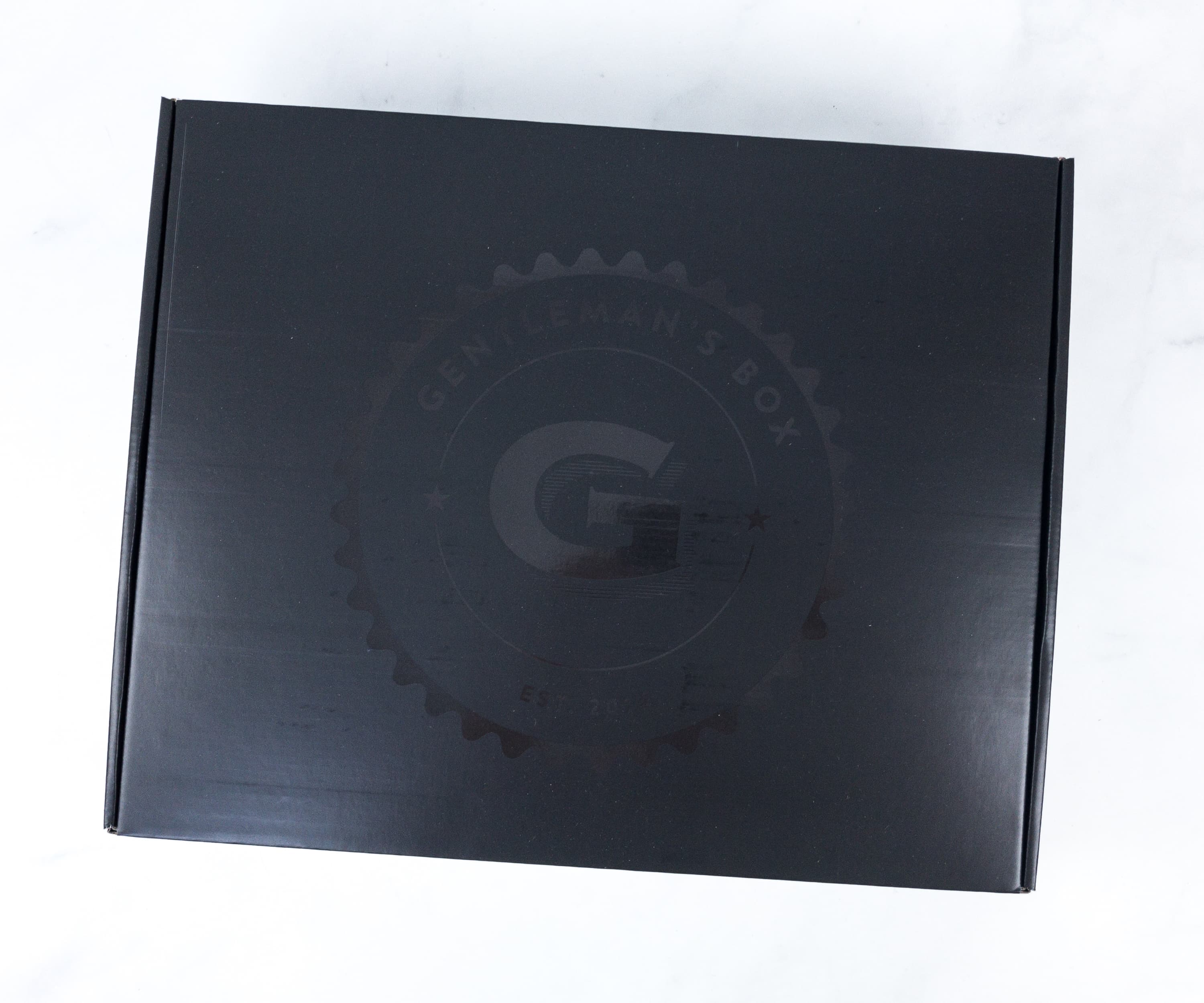 The Gentleman's Box Premium Box is a quarterly luxury subscription for men, which brings lifestyle and fashion goods centered around the season. Each box is inspired by luxury brands throughout the world and is curated by fashion experts.
DEAL: Save 20% on your first Premium Box! Just use the coupon code HELLO20.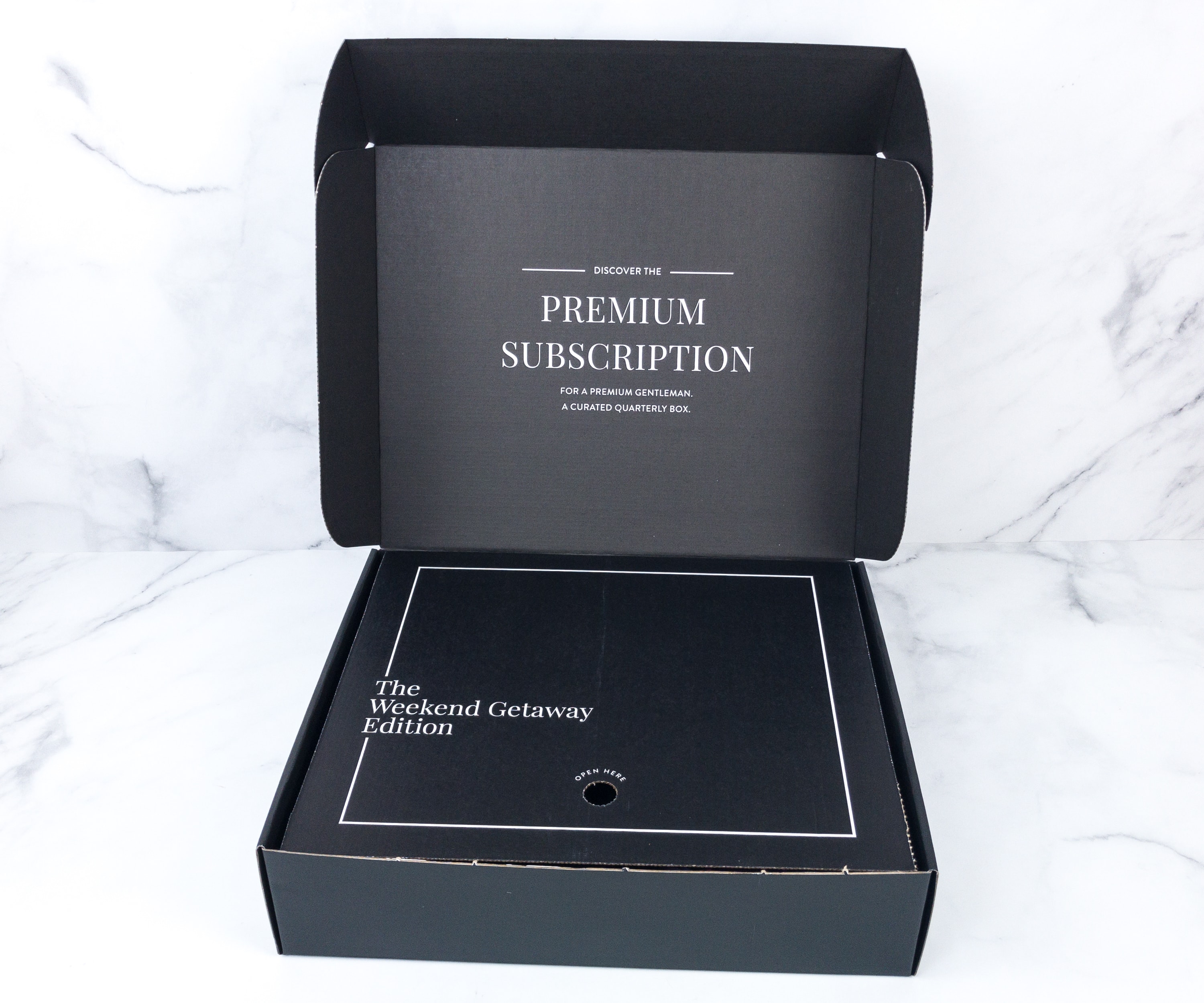 The box itself looks elegant and sleek in black.
It's fairly huge. The Summer 2019 box is themed The Weekend Getaway Edition.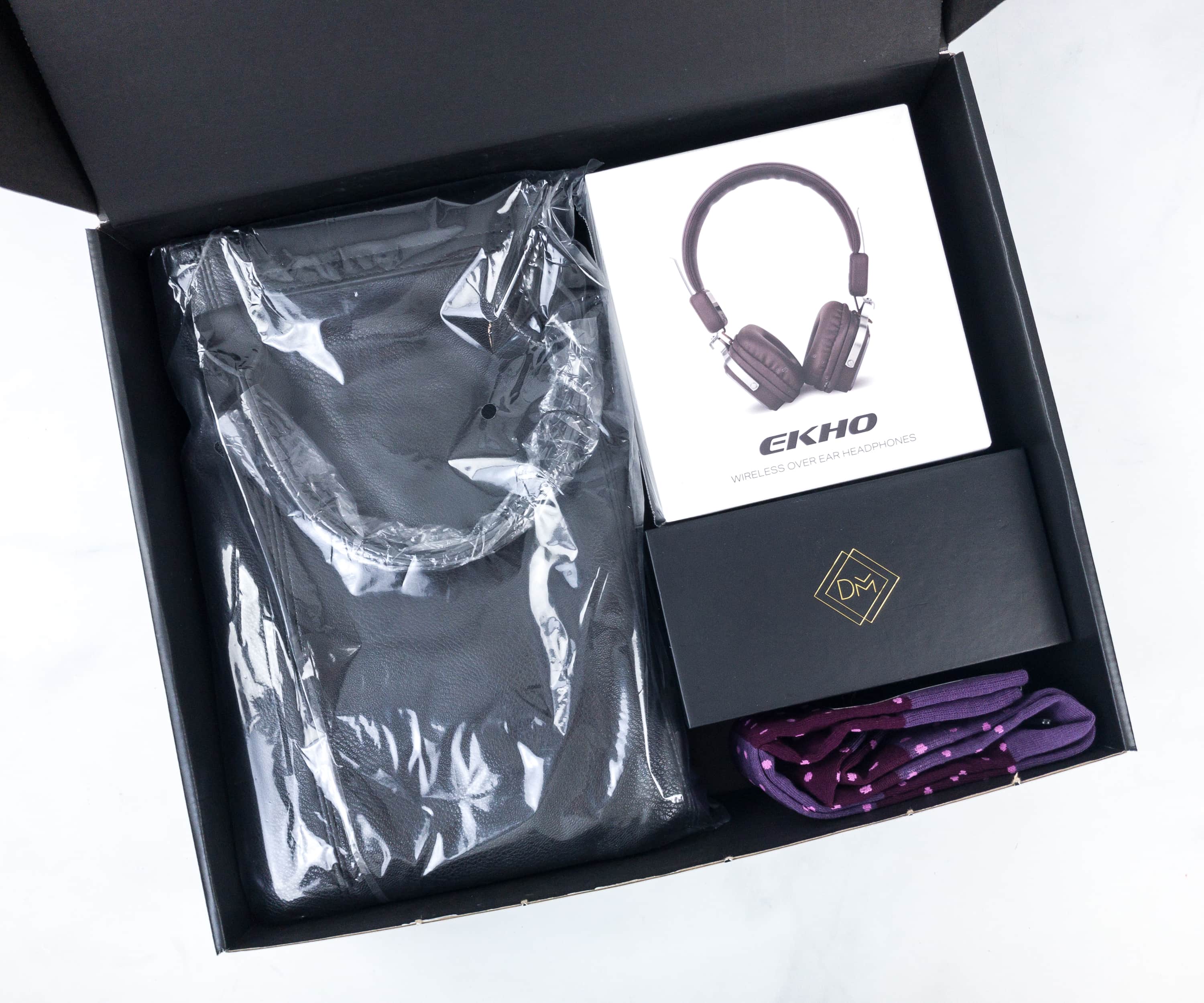 All the items are neatly packed inside the box.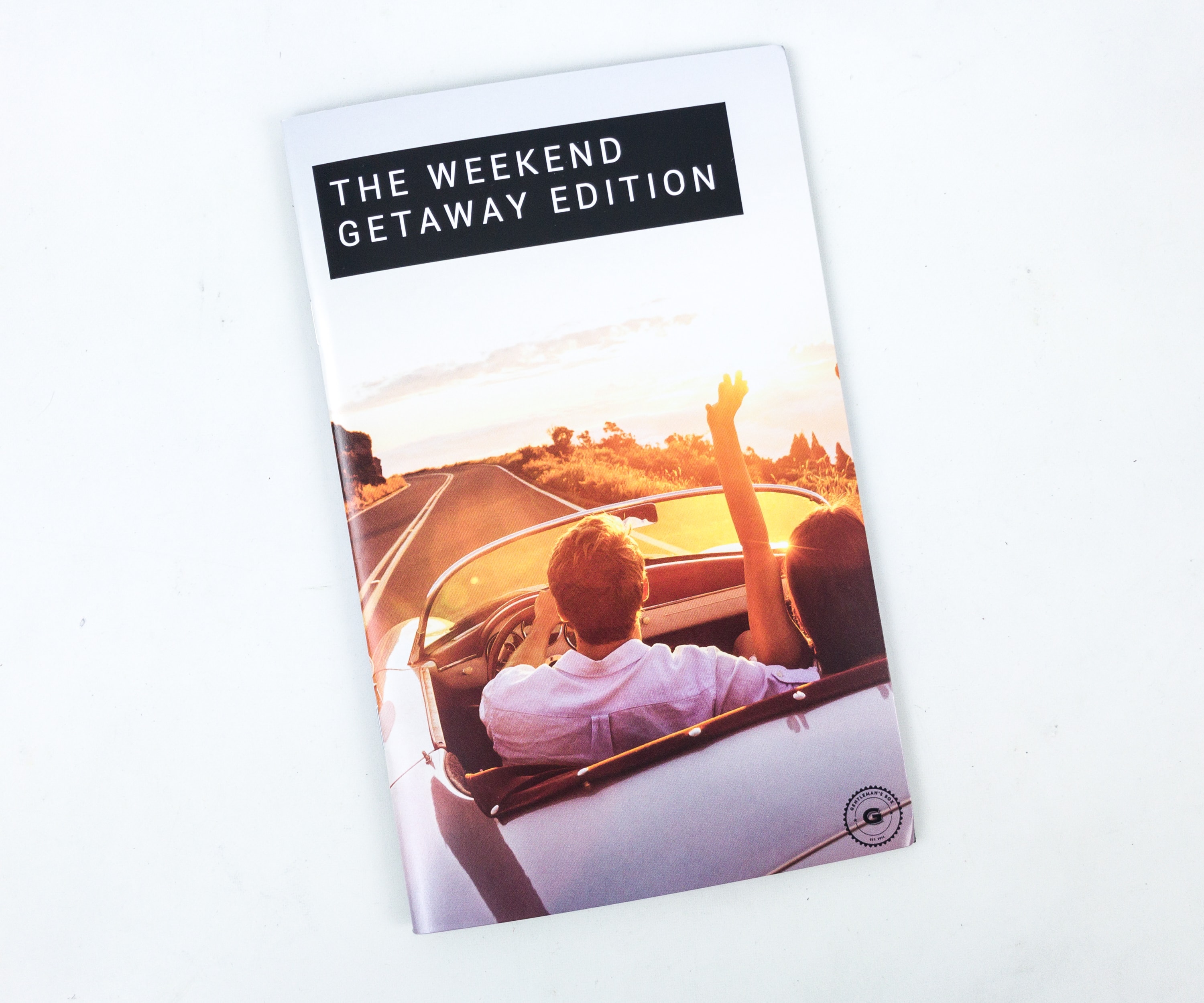 Each box includes a well-designed booklet describing the products and offering use or styling suggestions for each one.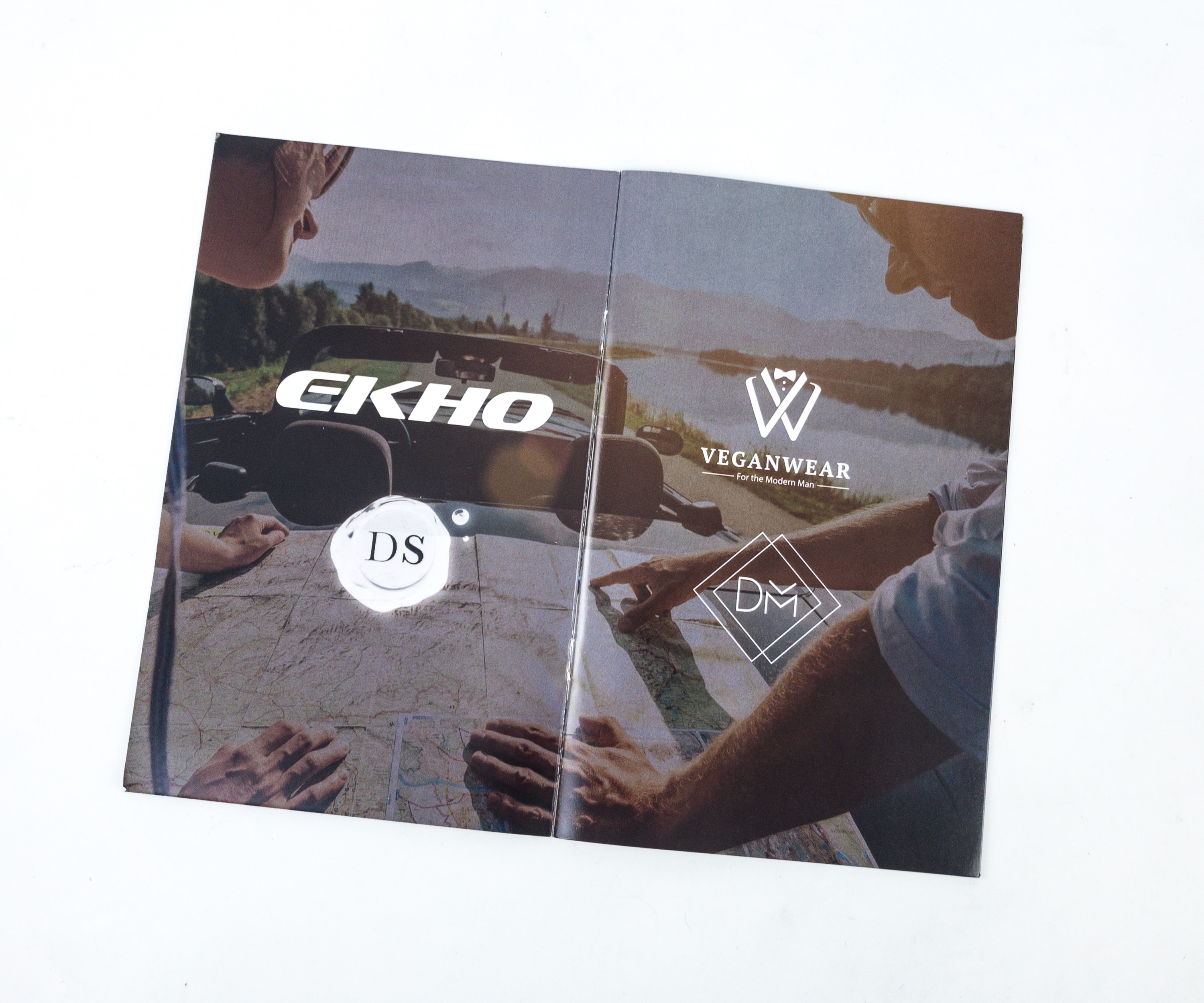 It also lists all the brands featured in this quarter's box.
A short missive sets out the vision for the curation, describing how each item fits into a contemplative day out and about.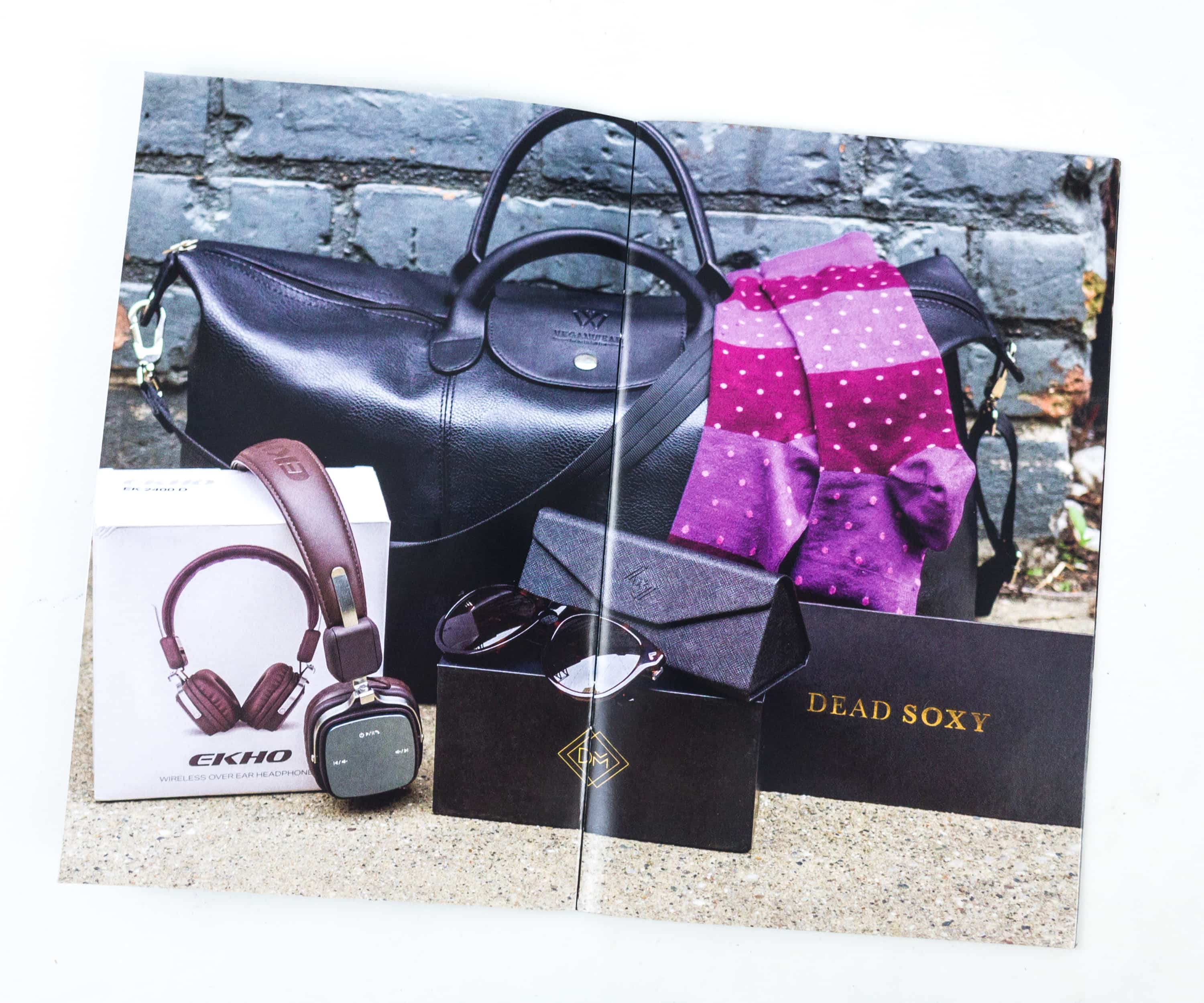 The booklet normally includes a group picture of all the items included inside the box.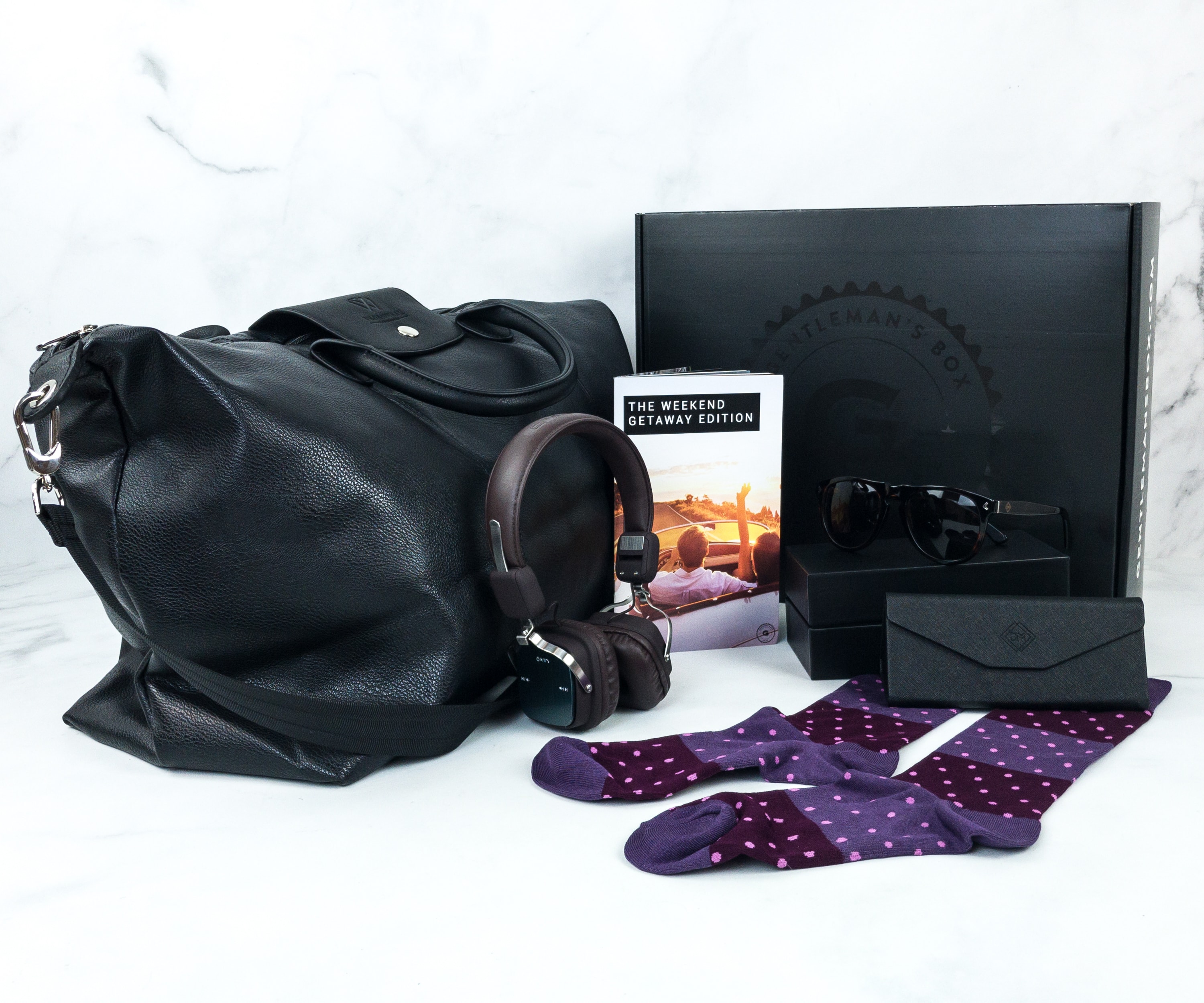 Everything in my box!
Veganwear Weekender Duffle Bag ($90) It's a handy duffle bag, perfect for packing for a sudden weekend getaway.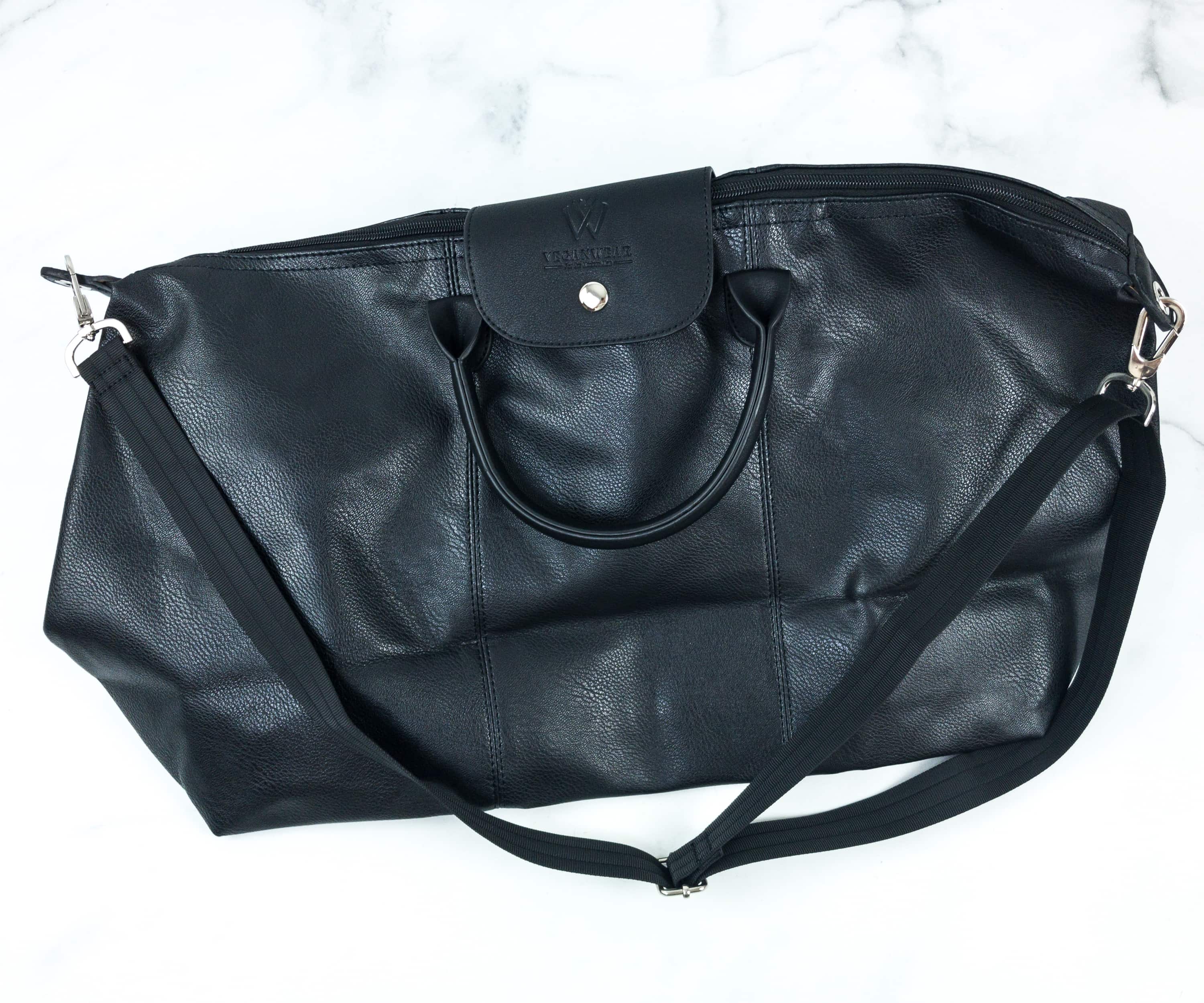 It's an eco-friendly vegan bag made from polyurethane microfibers that provides a similar texture just like that of real leather.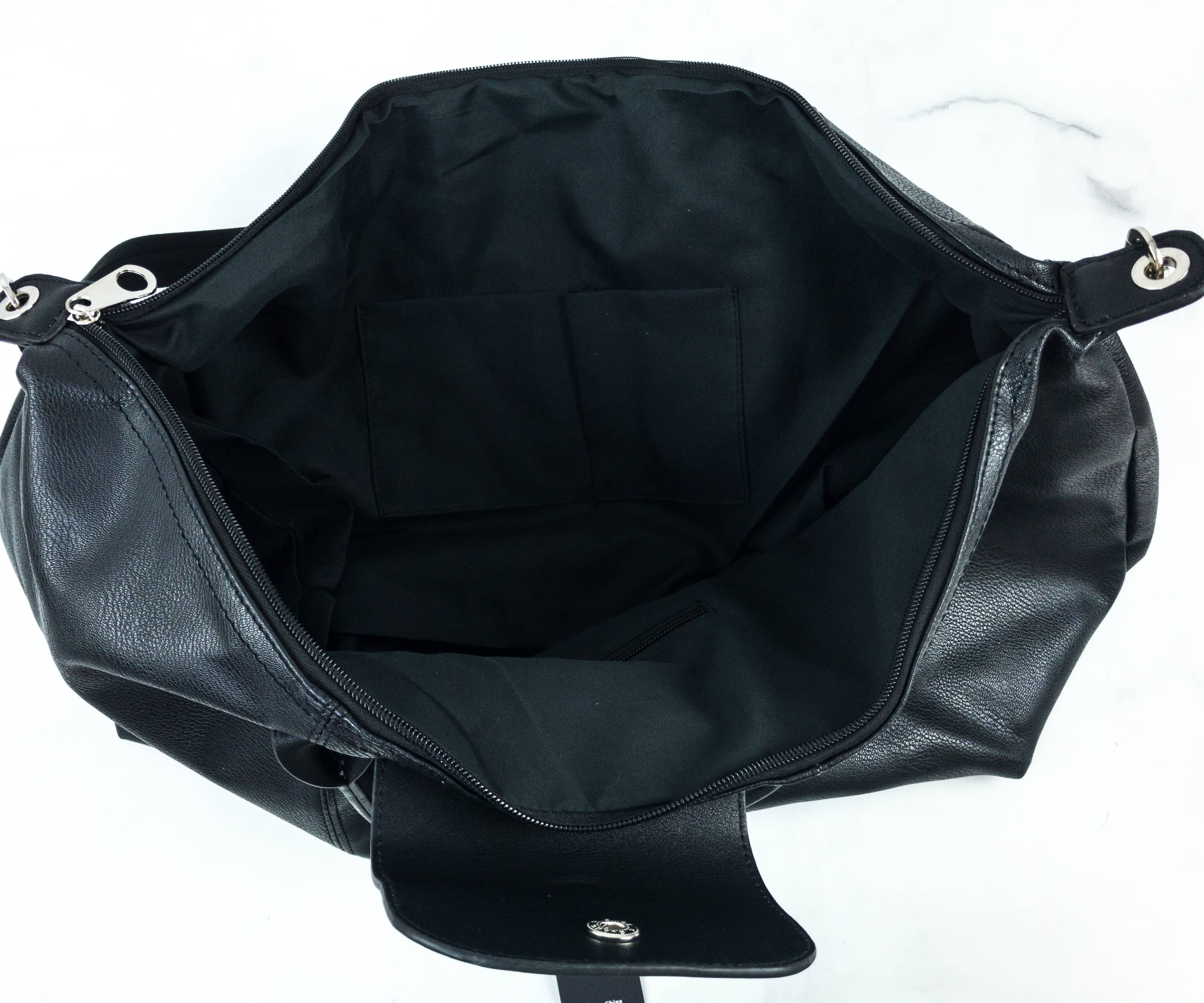 With a measurement of 18″ x 8″ x 13″ and interior organizational pockets, this bag definitely has enough room for a number of pants, undergarments, and shirt.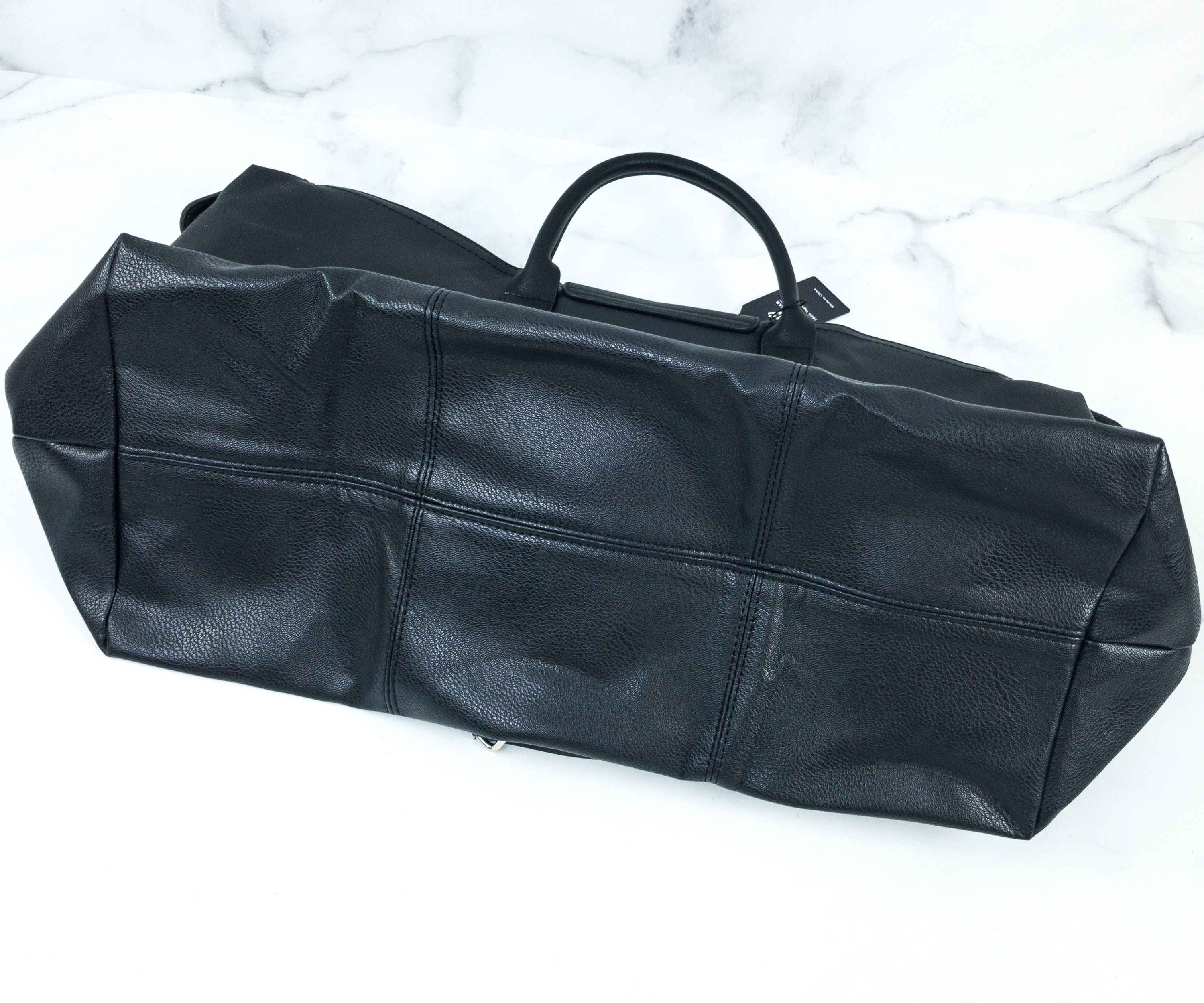 This duffle bag also comes with a 100% polyester reinforced lining for durability.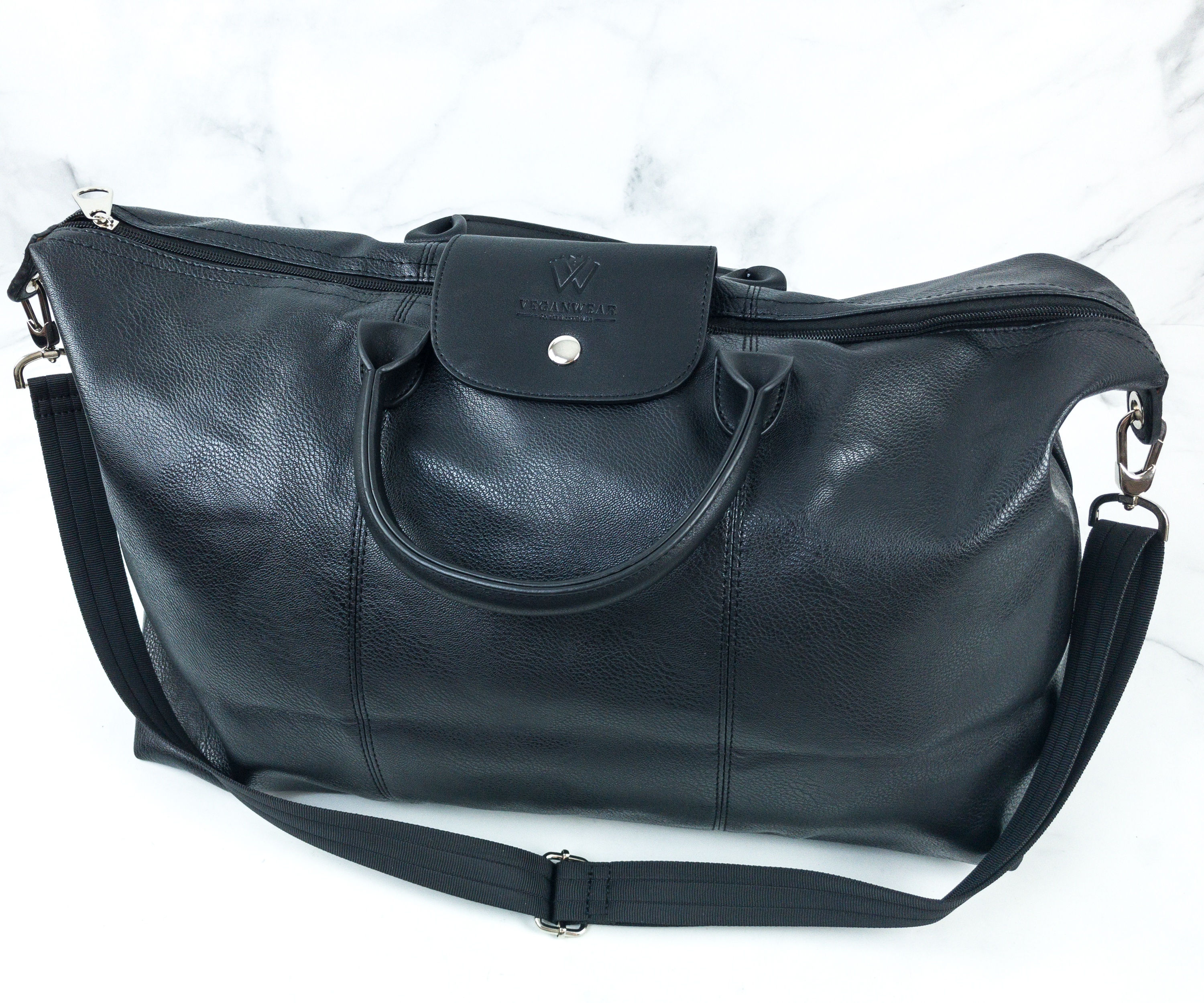 The bag comes with a detachable shoulder strap and dual rolled vegan leather handles, making it easier to carry.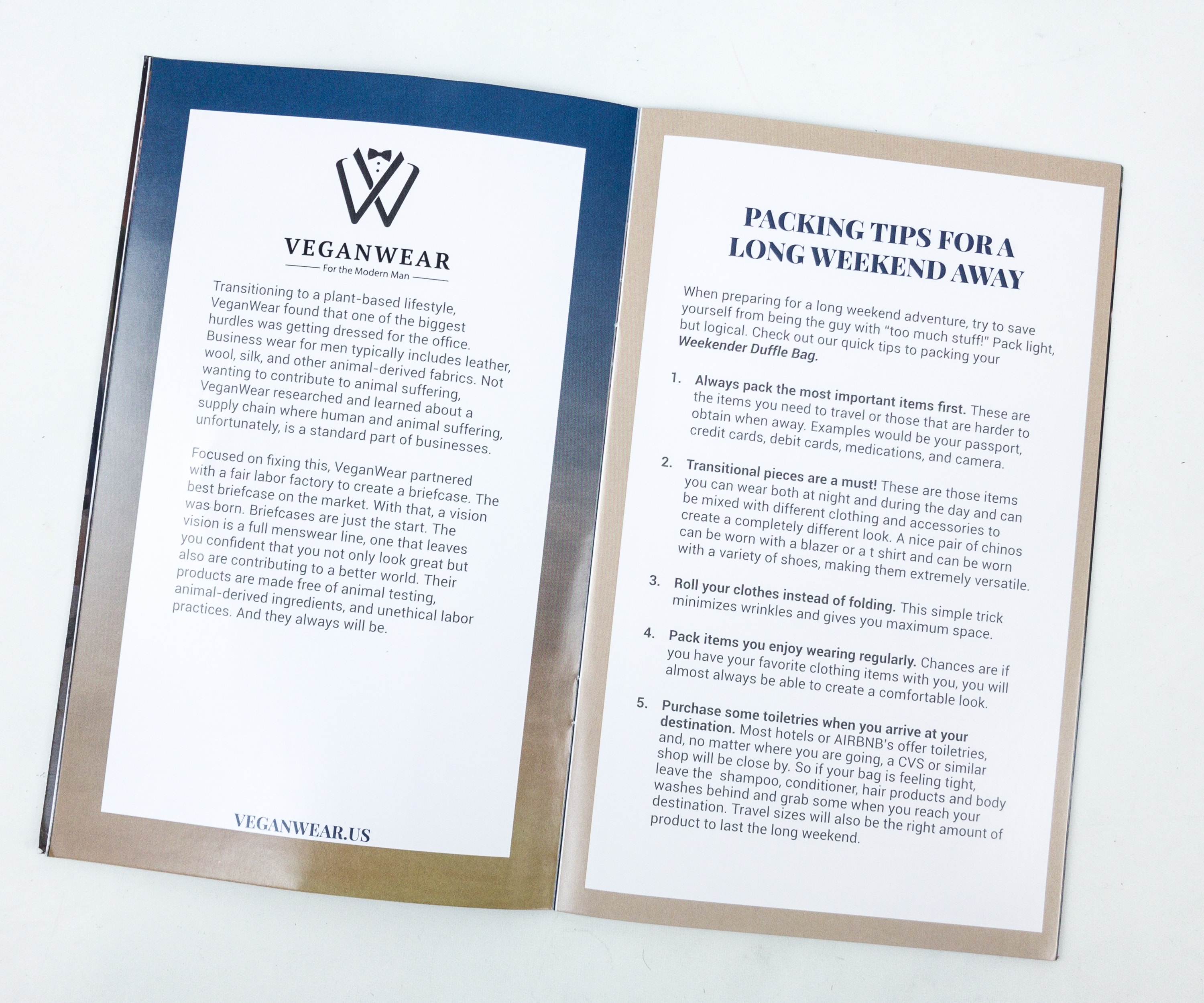 The booklet even provided some useful packing tips for a perfect long weekend getaway.
Ekho Electronics Wireless Headphones ($139) Long hours of being in transit can make you feel bored, and the best treatment for that boredom is a sweet line-up of great music!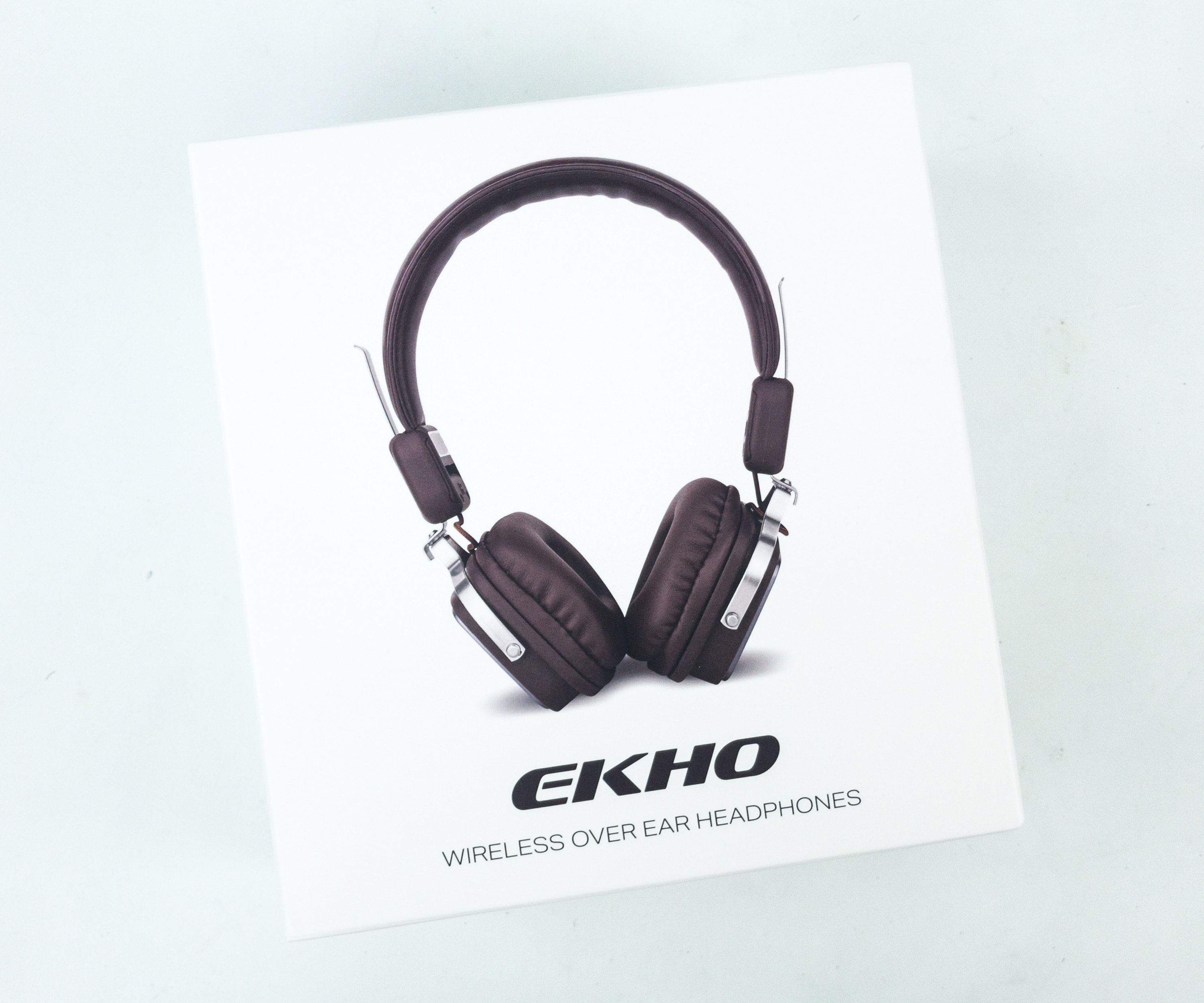 This wireless over-ear headphones from Ekho comes in a white box with the photo of the headphones printed in front.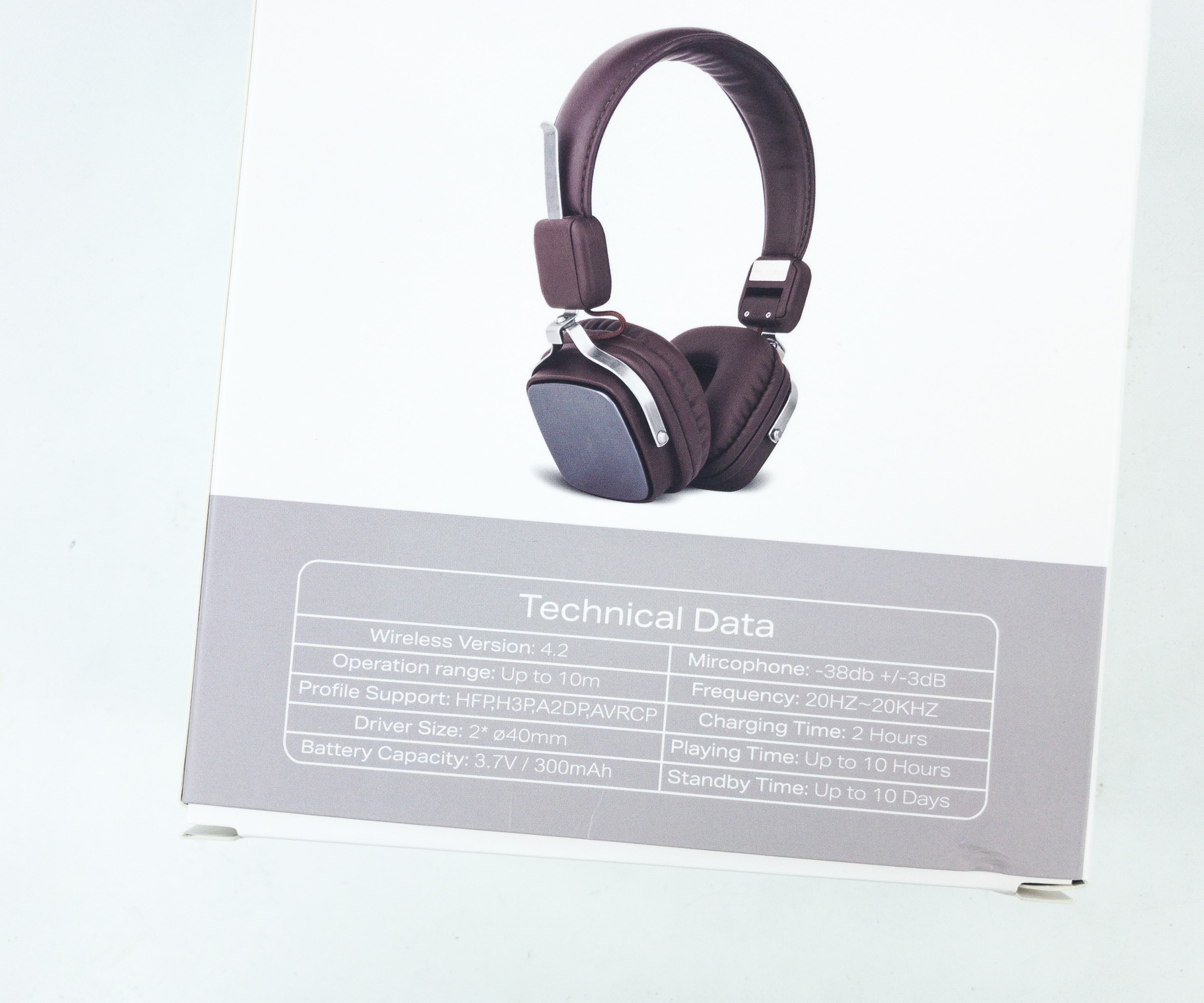 The back of the box features the complete specification of the headphones.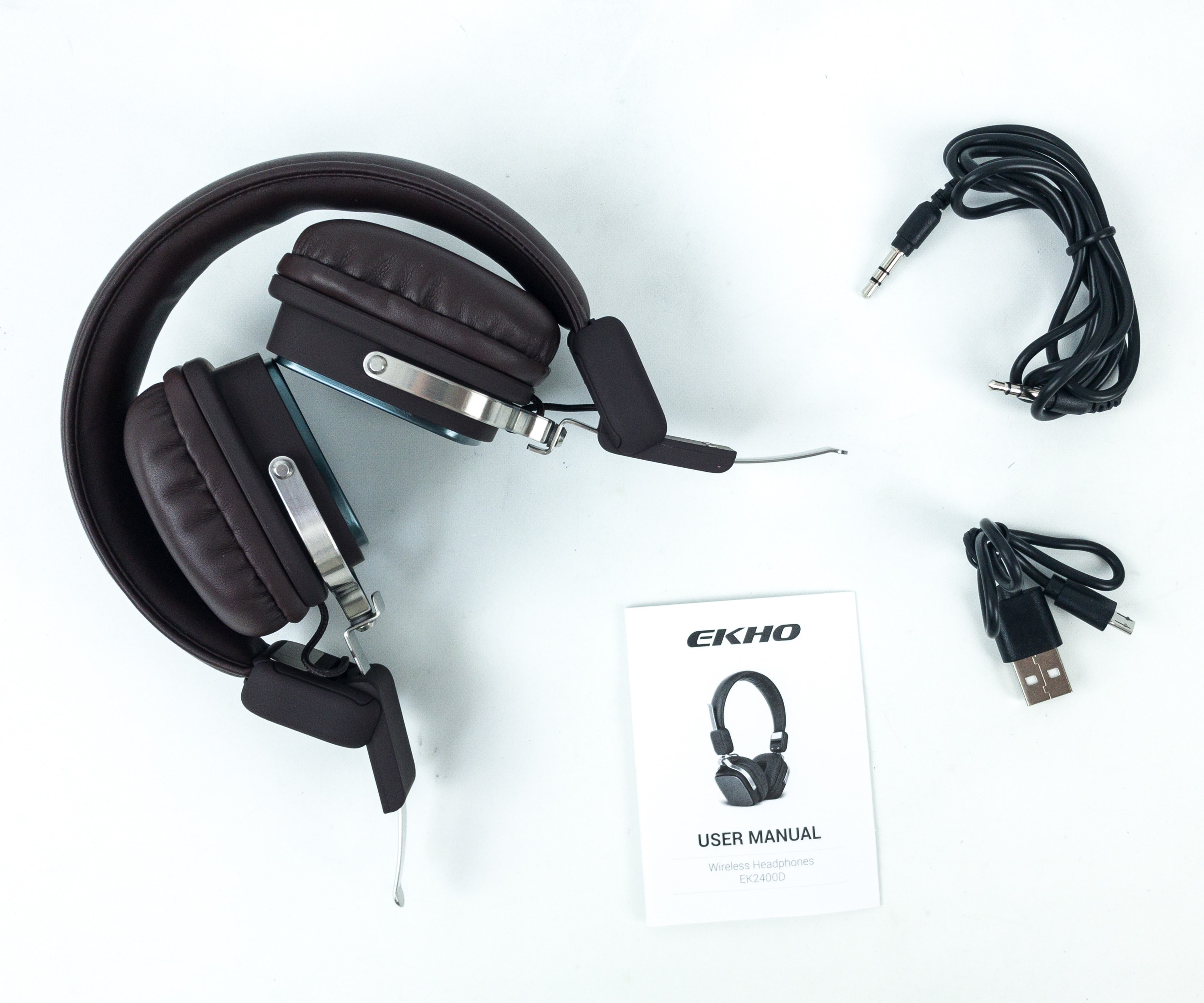 The headphone kit includes a booklet, headphone, connecting jack, and USB-connector for charging.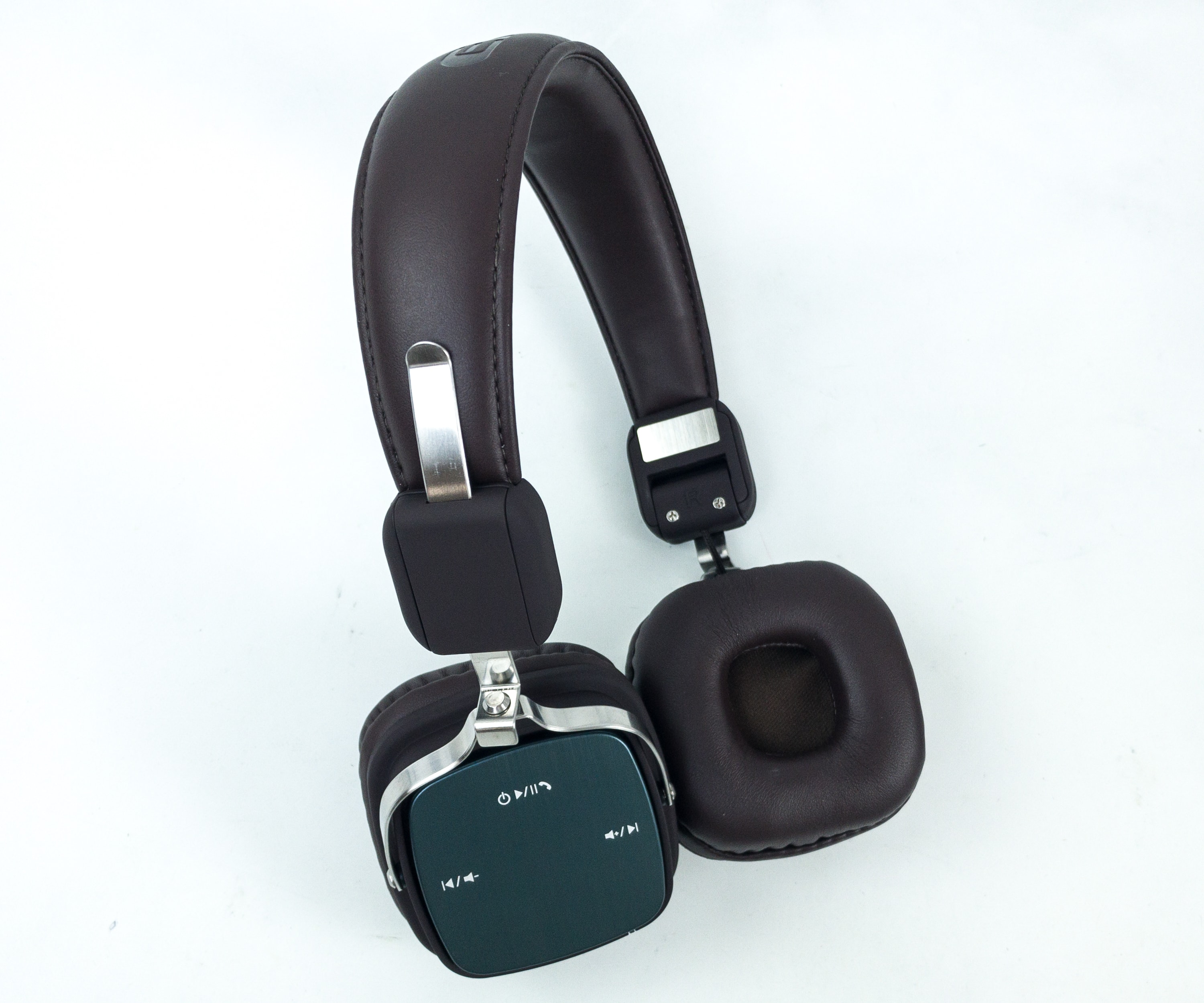 This headphone features a super soft, adjustable, and lightweight headband with unique square-shaped earpads and a built-in control pad on the other end.
This wireless headset features a 4.2 Bluetooth version. The total playing time is 10 hours and the charging time is 2 hours. It's a super versatile headset that is compatible with all Android and iOS gadgets.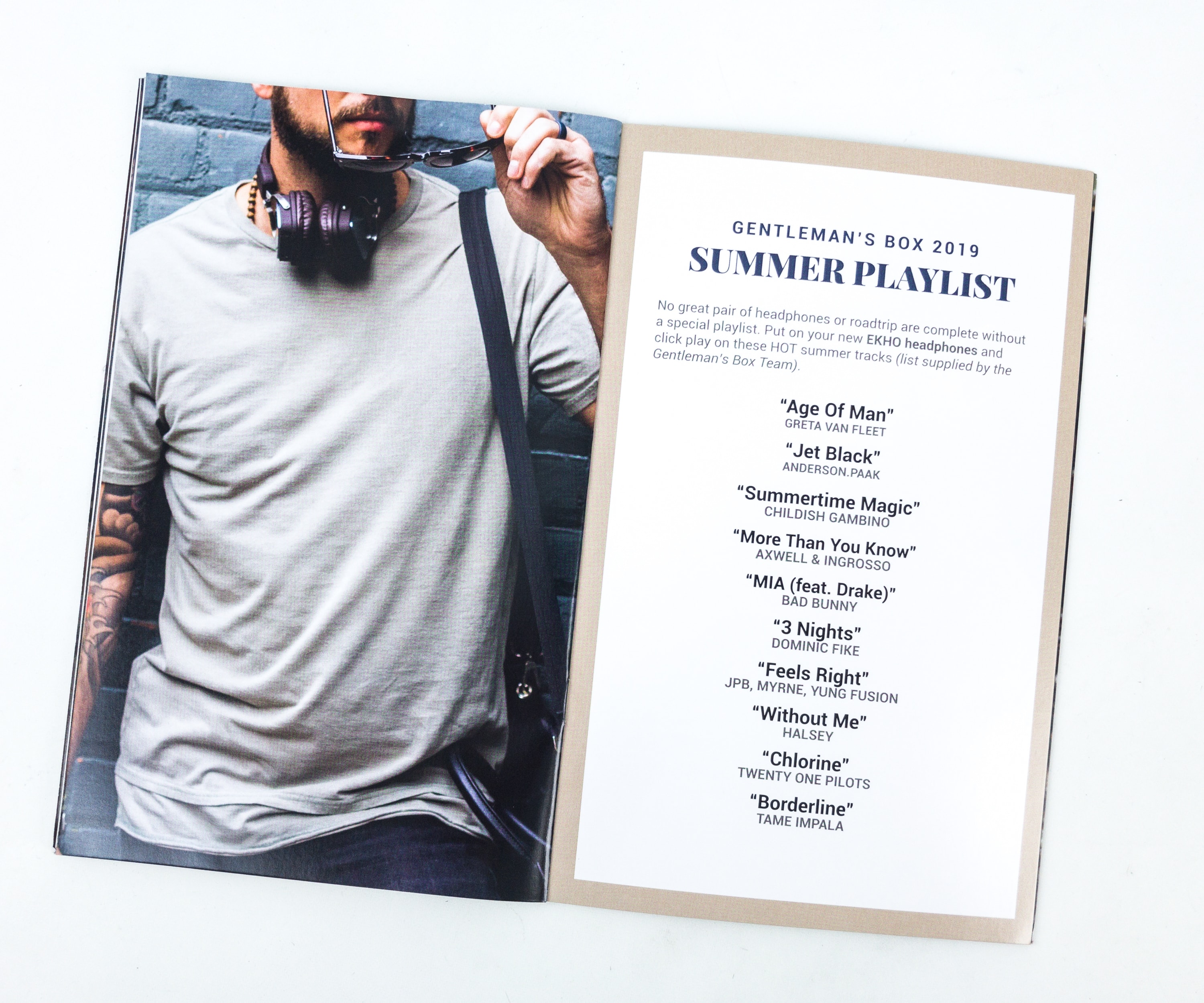 They even included a summer playlist!
Defined Men Sunglasses ($70) Another item to help me travel in style is this pair of sunglasses!
The sunglasses come in a plain black box with the logo of Defined Men on it.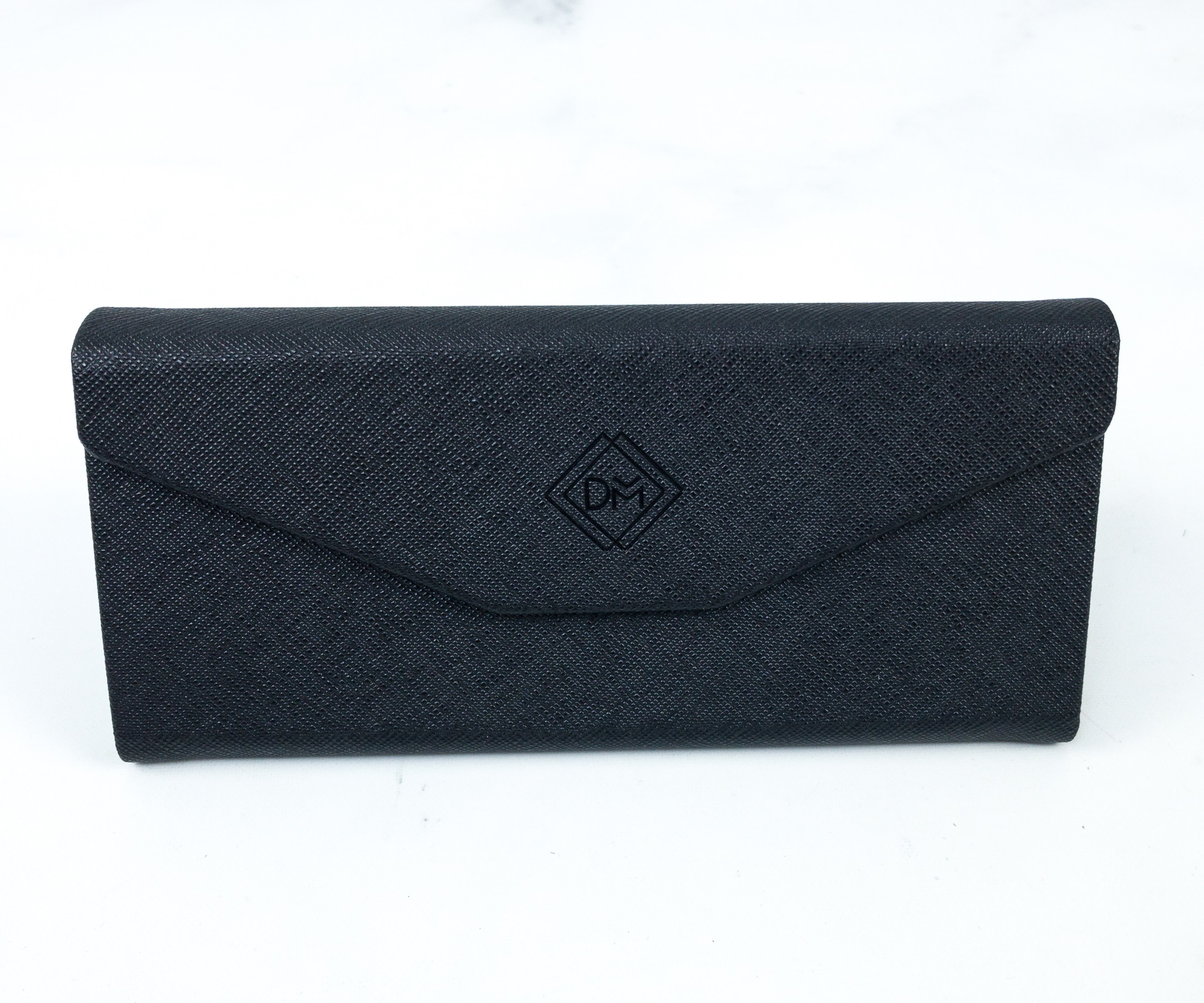 Inside the box is a sophisticated hard case in black.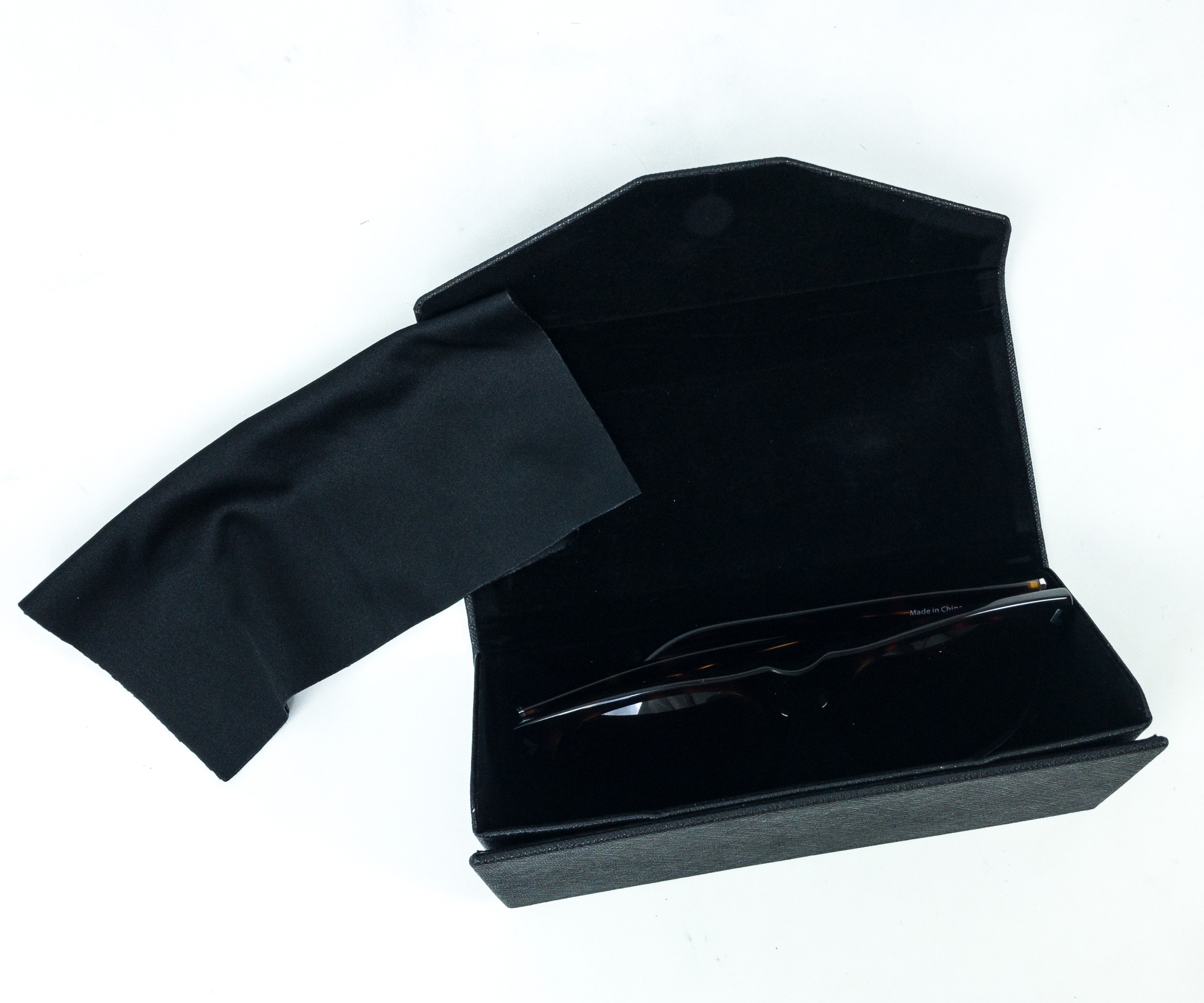 There's also a smooth black cloth for cleaning.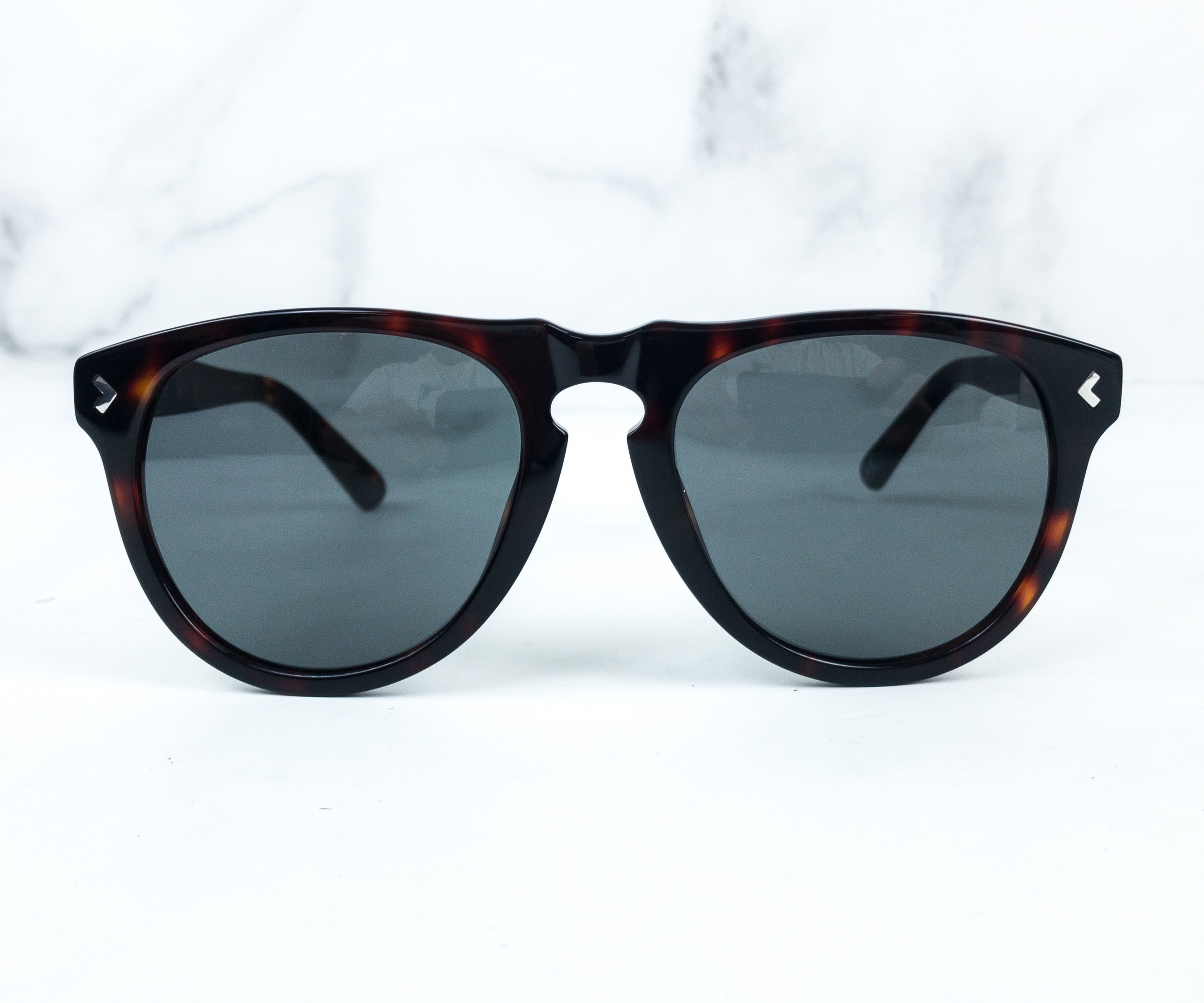 The sunglasses feature CR39 Resin Lens that contains a low refractive index with low optical distortion, providing better optics. These lenses are also made with shatter-resistant materials with UVA, UVB, and UV400 protection, ensuring your eyes' safety.
Its tortoise frame is made from premium, handcrafted cellulose acetate. It's lightweight and comfortable to wear. According to the booklet, the frames and the legs are also hand-cut, and manually machined and polished.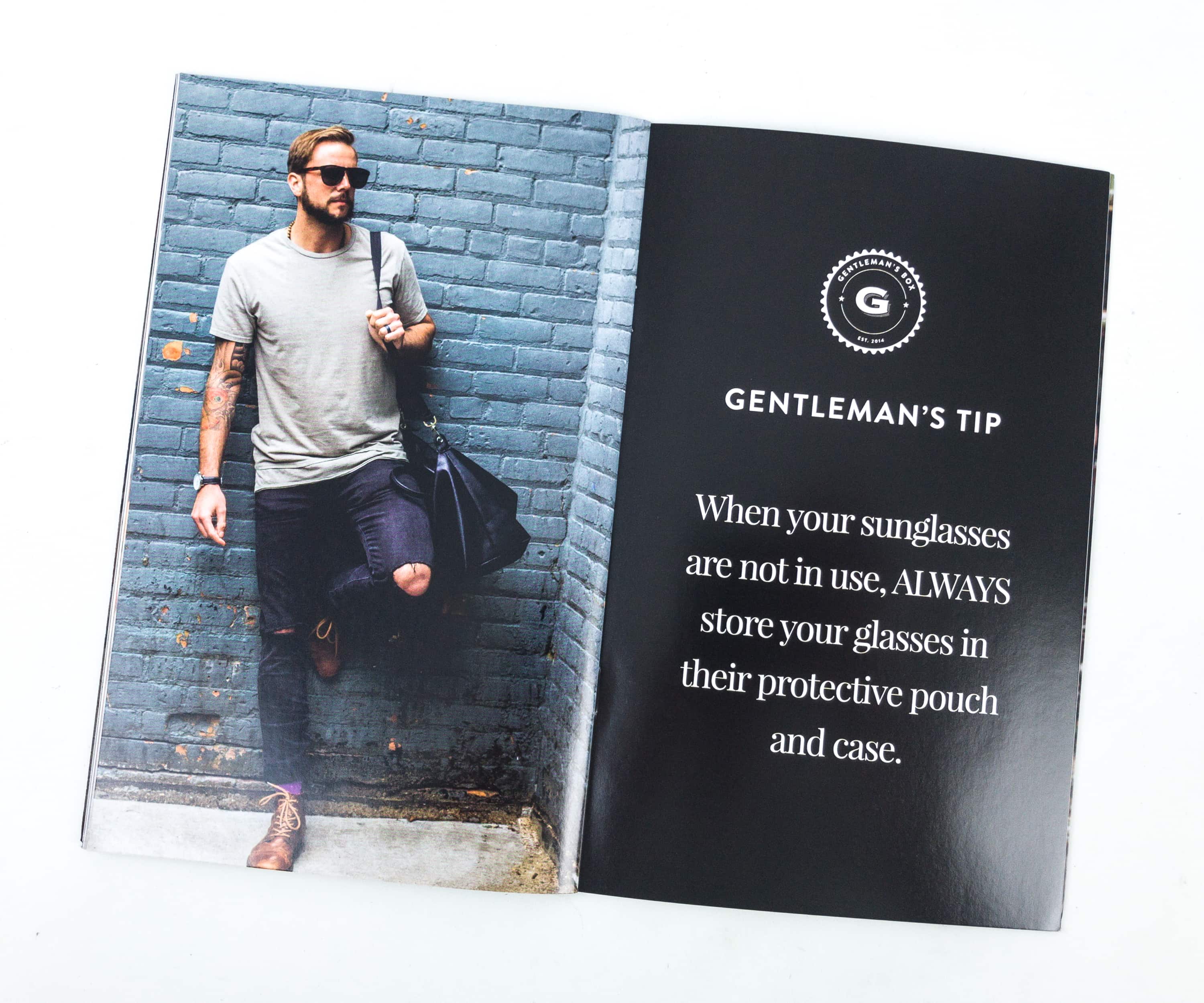 GENTLEMAN'S TIP

When your sunglasses are not in use, ALWAYS store your glasses in their protective pouch and case.
Deadsoxy Socks ($27) The featured socks are sophisticated with a classic purple polka dots design all over.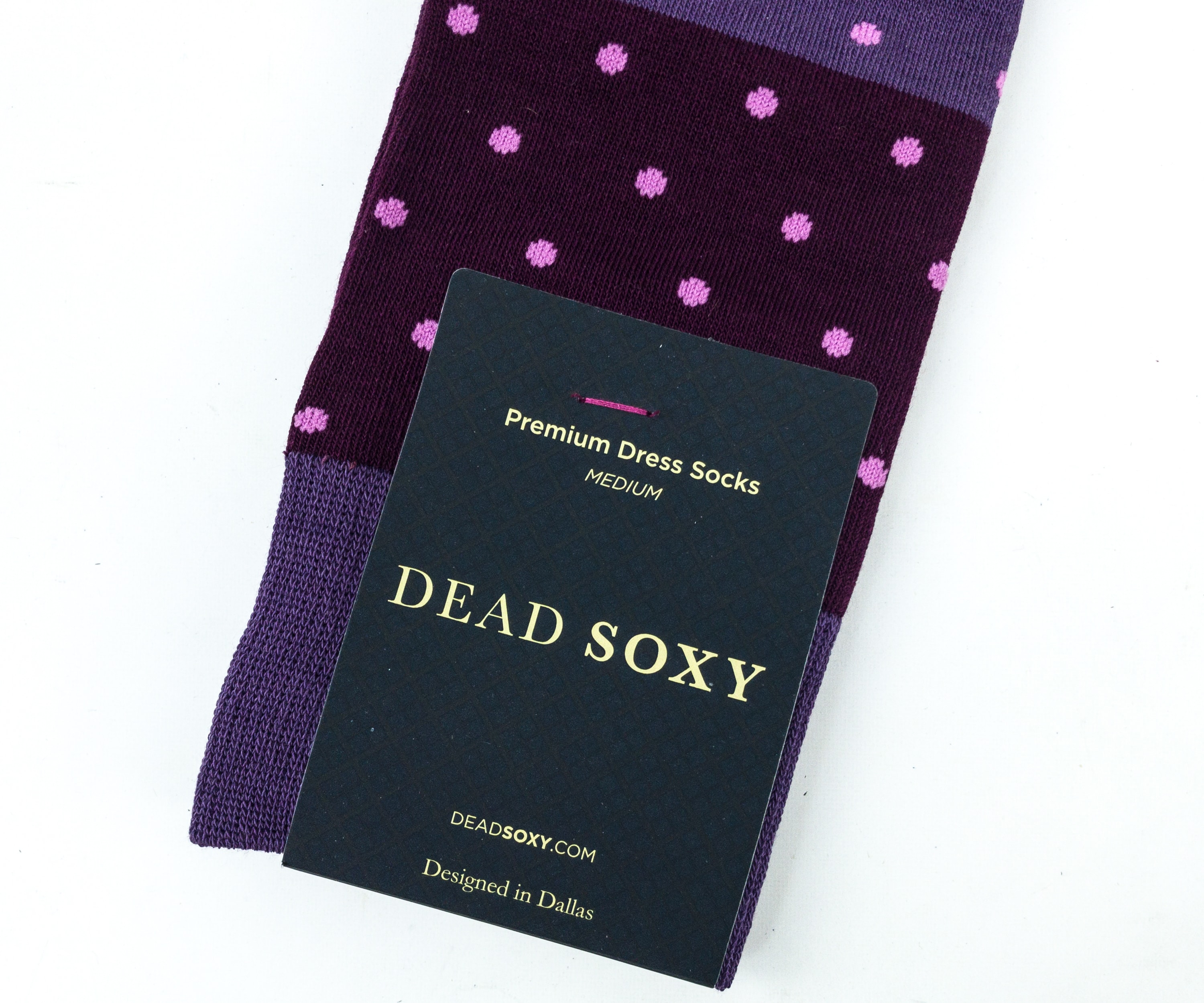 These socks fit shoe sizes 9-13 for men and 10-14 for women.
They're made with premium quality materials that include 45% bamboo rayon, 30% cotton, 20% polyester, and 5% elastane.
You can scan the label to get exclusive access to special perks and rewards, limited edition socks, and giveaways.
These socks feature an incredibly soft fabric that feels like cashmere. The breathable bamboo blend provides maximum ventilation.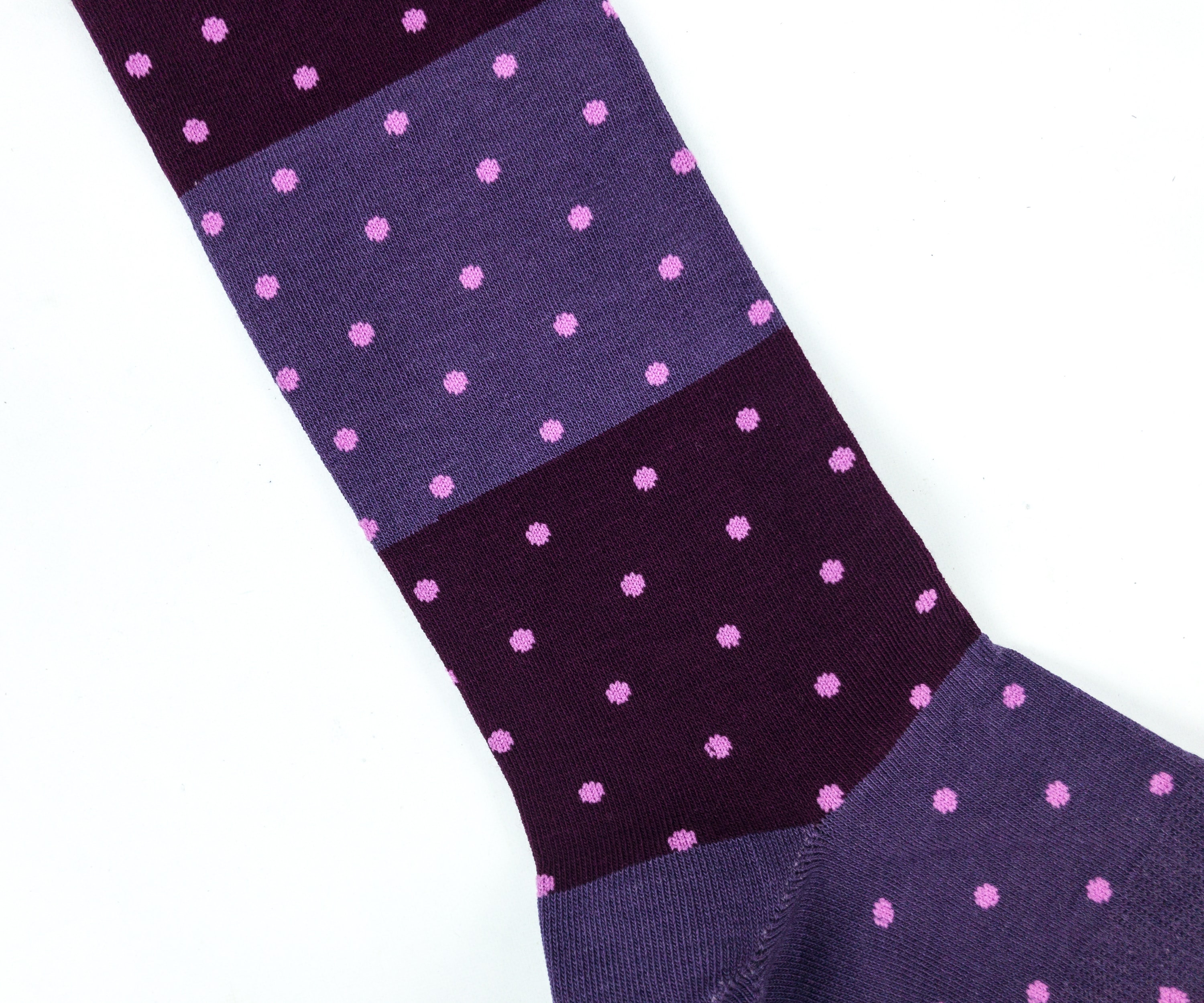 They come with enhanced arch support which makes them stay in place for a long period of time.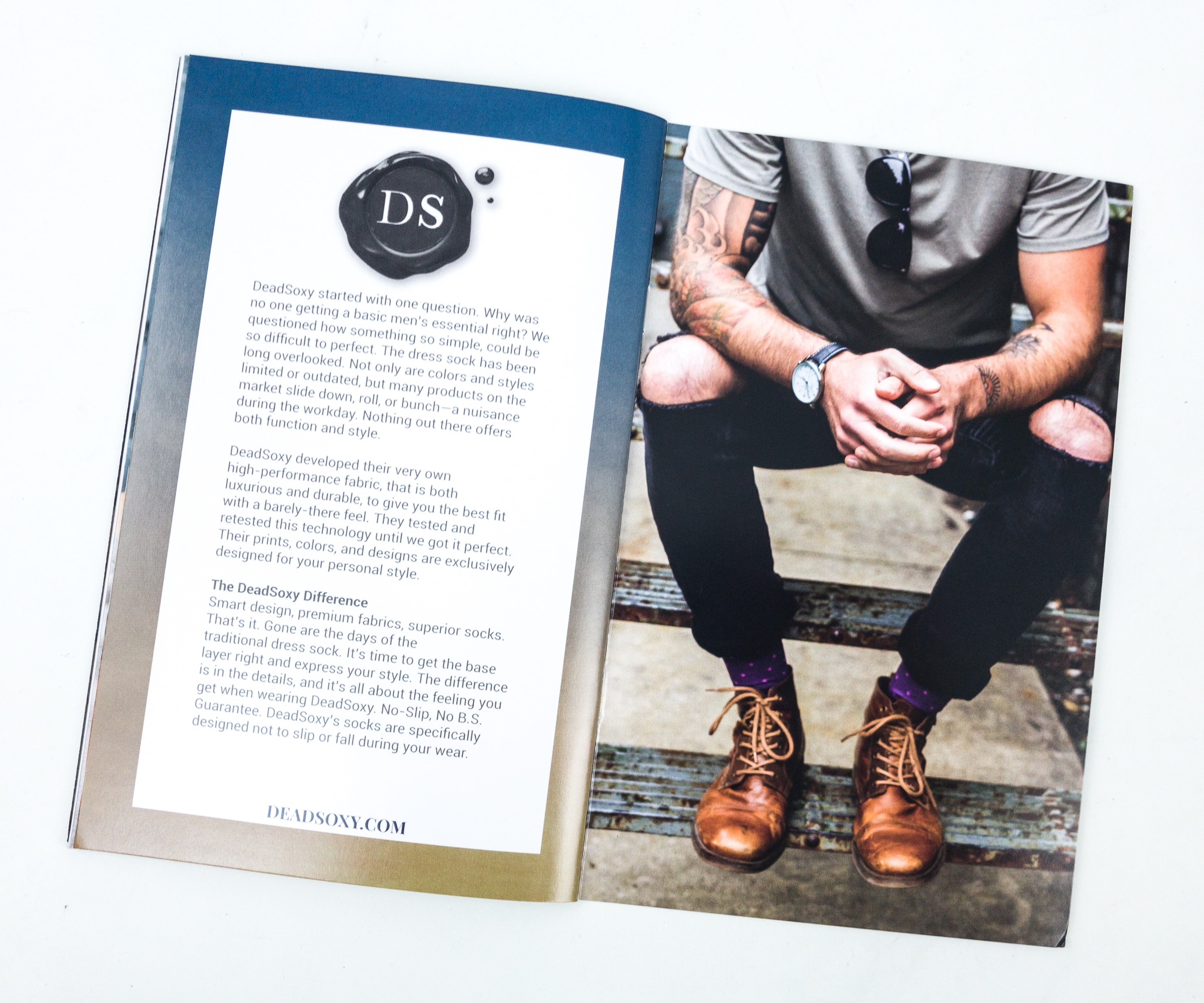 There's more information about the sock brand in the booklet.
This quarter's Gentleman's Box is an impressive curation of premium quality accessories and wearables to enhance a gentleman's fashion and style. My favorite is the duffle bag because it looks classy and it's very spacious, perfect to bring for a quick weekend getaway. The sunglasses are perfect for summer too, and I'm sure the headphones will keep me company during trips when I'm not driving. Overall, this summer box is probably one of the best curations I have received from Gentleman's Box so far!
What do you think of Gentleman's Box Premium this quarter?