PetBox is a customizable subscription box for dogs and/or cats. You can select your own items for your pet each month or opt to be surprised. When you sign up for PetBox you pick whether you have dogs, cats, or both, and their size. You can choose your items using a point system or have PetBox choose them. My box is a premium review surprise box.
This is the review of the Large Dog box.
DEAL: For a limited time only, get 50% off your first box! Use the coupon code HELLO50.
The items were wrapped with custom patterned tissue paper.
The box is full!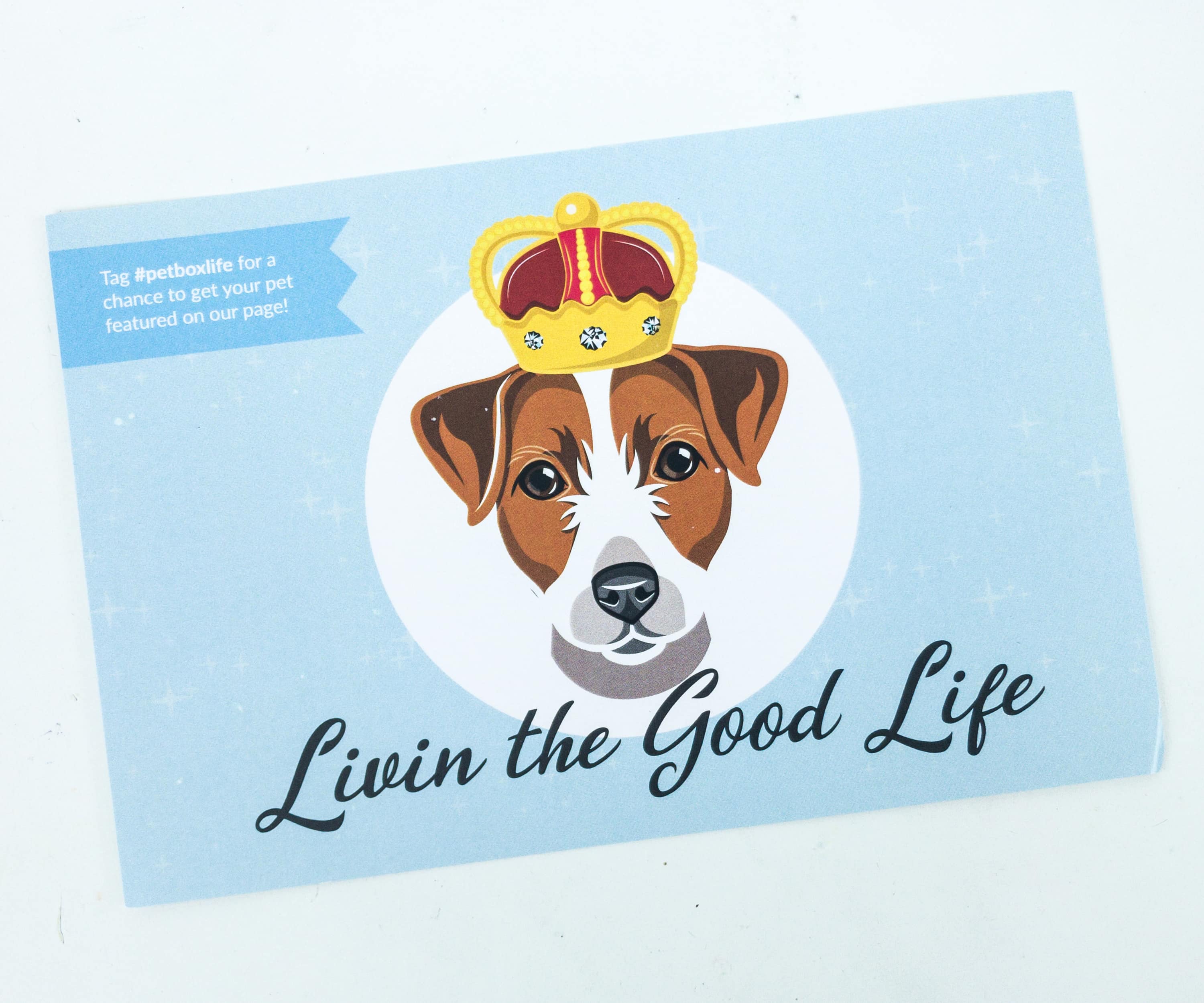 The theme is Livin The Good Life!
All the items in this box are listed at the back of the card, along with a brief description for each.
Everything in my box!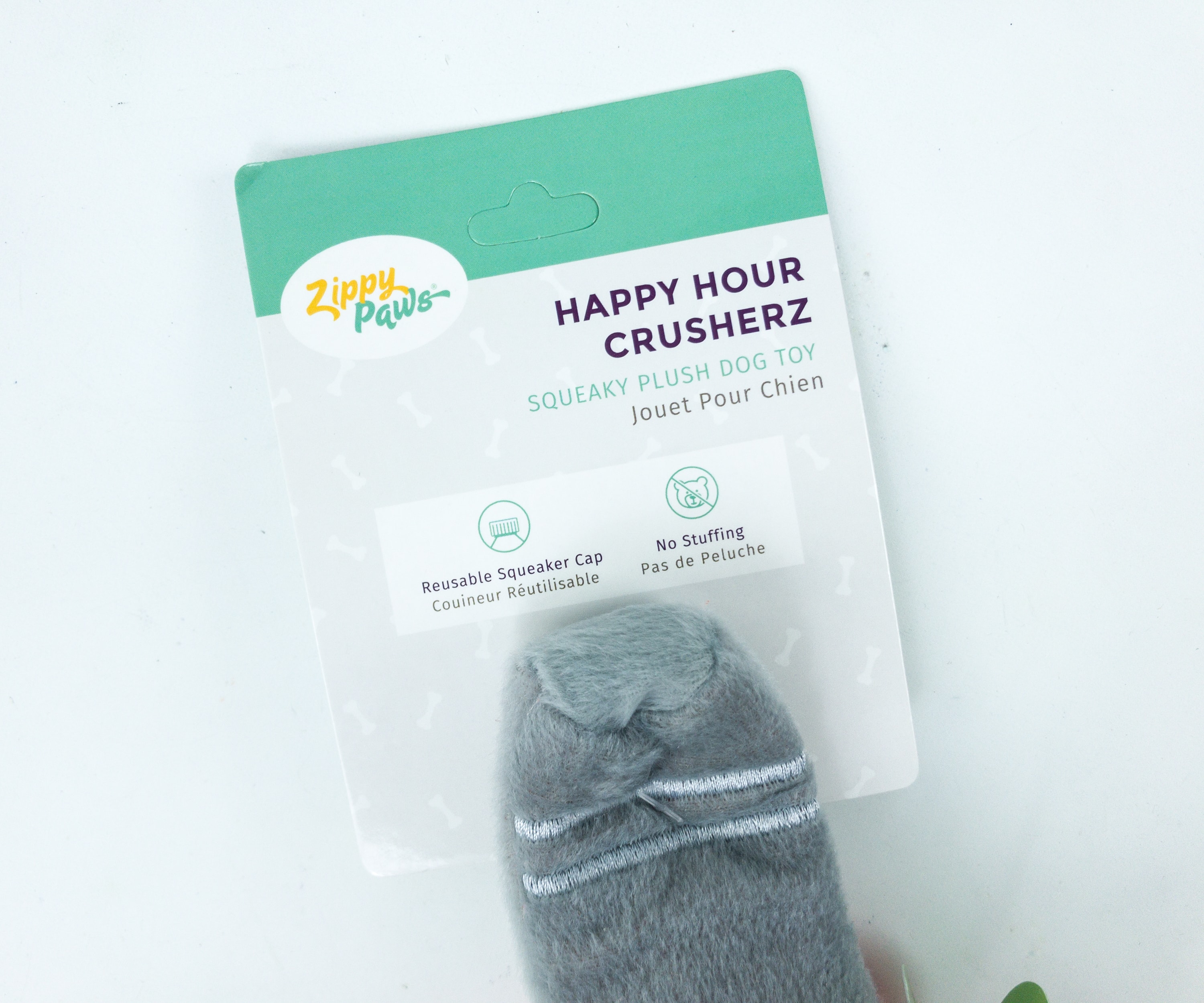 Zippy Paws Happy Hour Crusherz Squeaky Plush Dog Toy ($7.99) Pups can't drink wine, but they definitely are allowed to play with this wine-inspired plush dog toy!
So cute! It looks like a bottle of sparkling rose wine but with a soft, hairy, and squishy texture.
The bottle inside can be changed, simply open the bottom part of the plush toy and then put a new one.
Emerald Pet Twizzies Natural Dog Chew. This delicious dog chew is made from premium quality, natural ingredients that includes chicken meal, gelatin, peanut butter, potato starch, and rosemary extracts.
It's a super chewy treat you can give to your pups before, during, or even after training!
PetSafe Treat Holding Jewel Pop ($4.99) To make snack time more fun and exciting, they included a treat holder in this month's stash!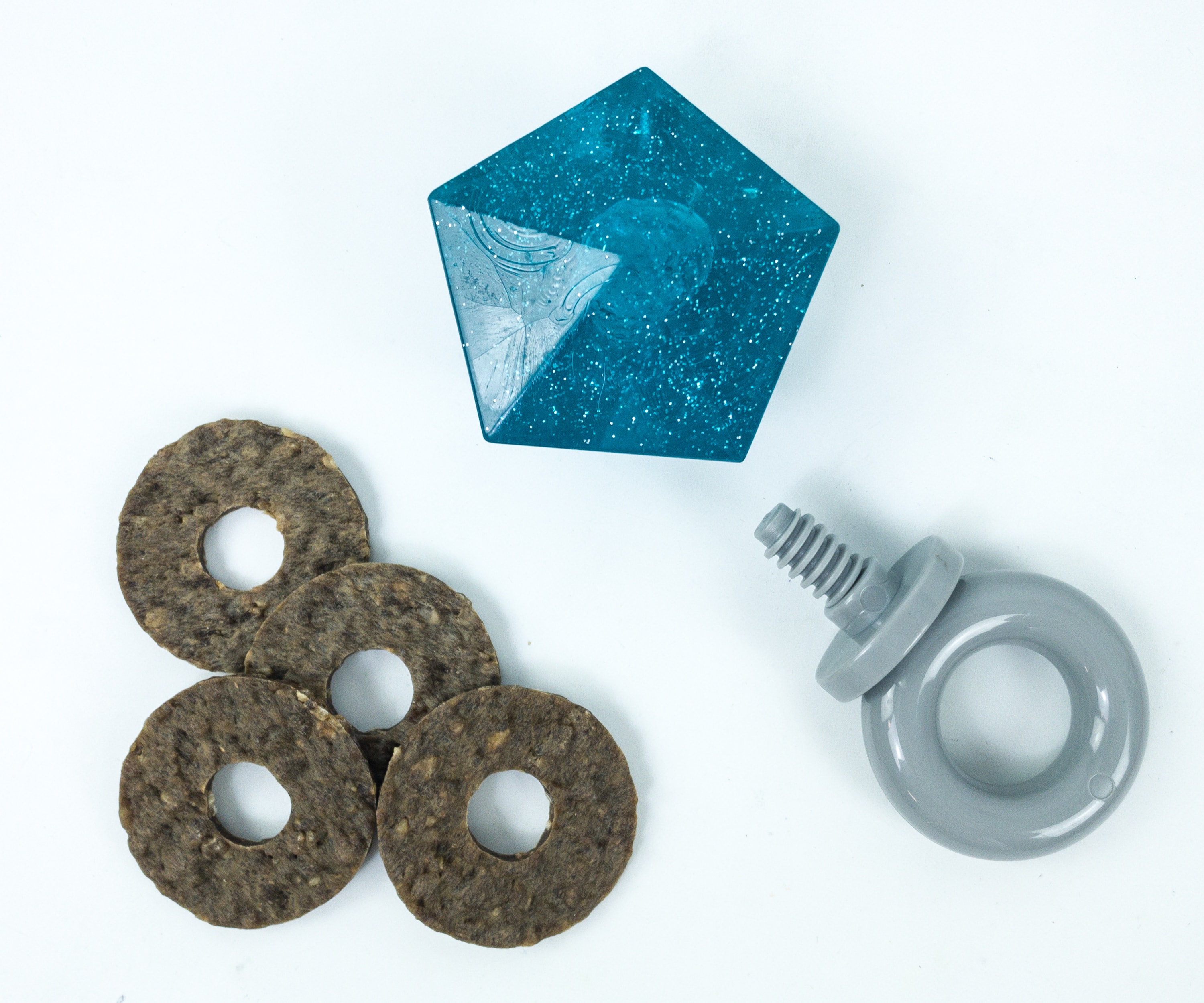 Inside the kit are the gray ring, diamond-shaped rubber, and four pieces of crunchy ring-shaped treats.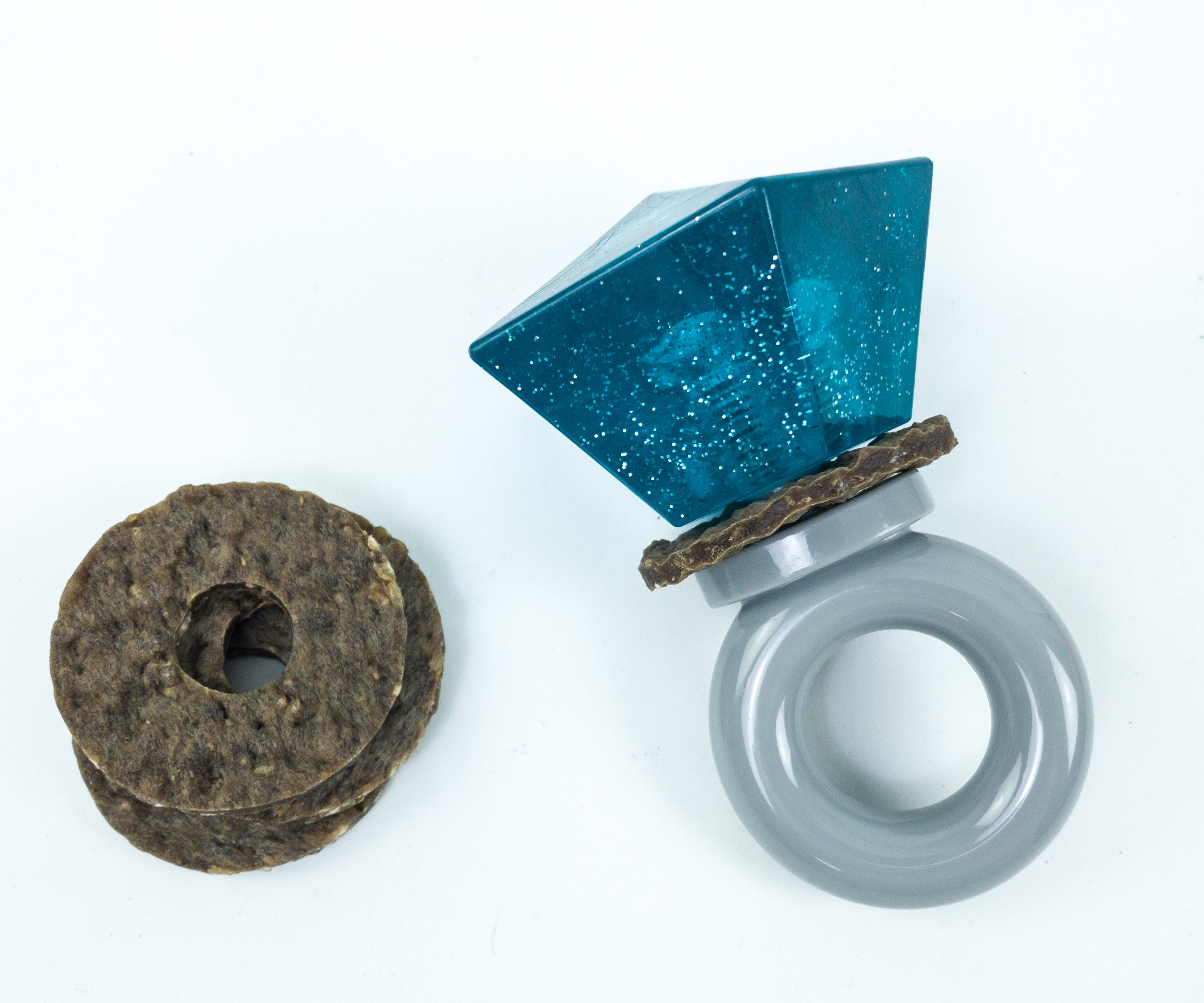 To prepare, just slip in the rawhide treat onto the ring, screw the jewel back, and give it to your pups. That simple and easy! Our pups had so much fun with it!
Healthy Dogma Peanut Butter Carob Hearts. Carob is packed with fiber and it's the main ingredient of this delicious bag of treats for dogs. It's enhanced with peanut butter, which our dogs love! Other ingredients are oat flour, rice flour, and peanut flour.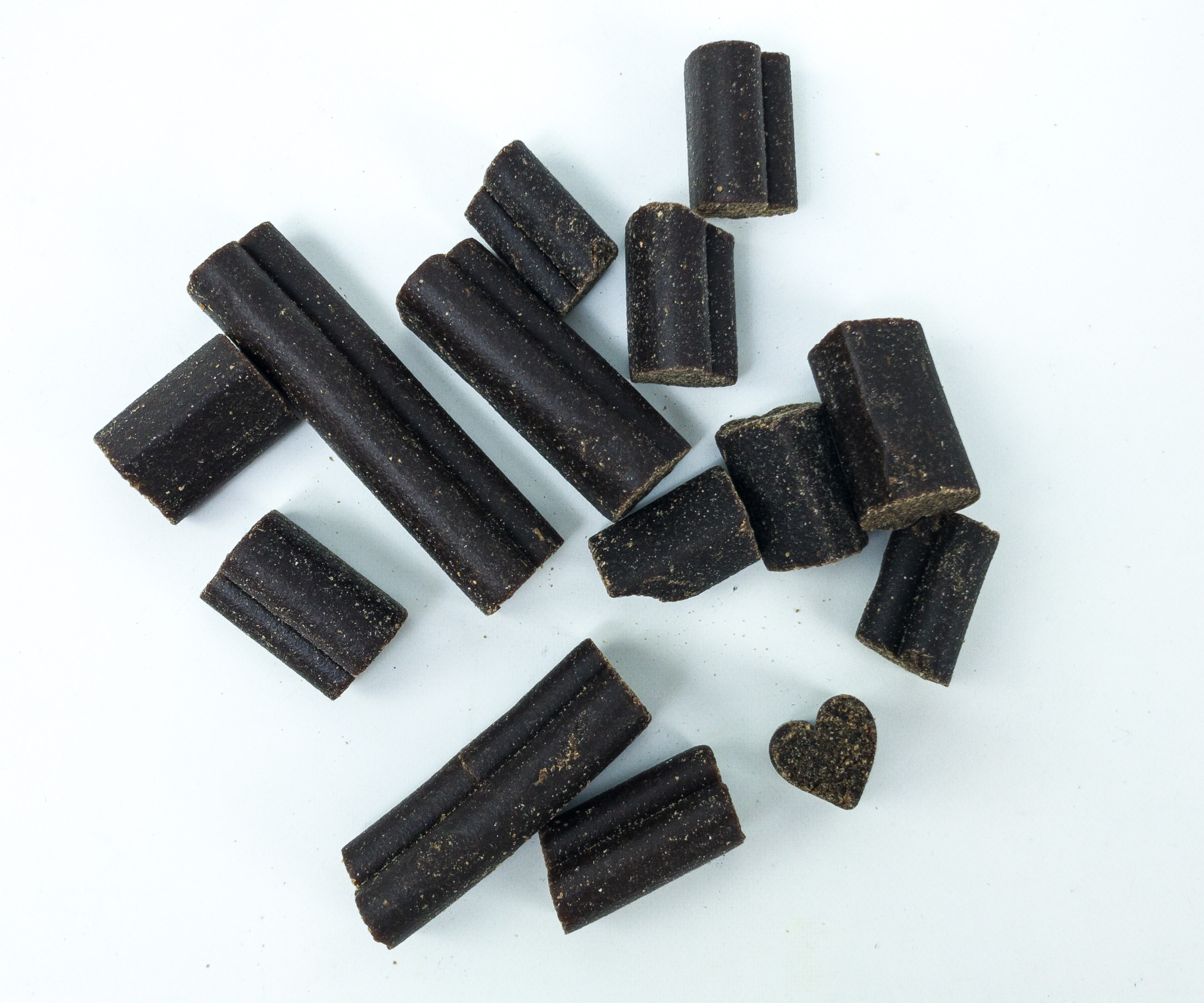 The snacks look like sticks, but when you slice it into smaller pieces, you get a heart-shaped piece. Aside from fiber, it's loaded with protein and fatty acids that helps with your dog's digestion and provide them with a shiny coat.
Diva Dog by Soda Pup Salmon & Blueberry Treats. For the next bag, we're getting salmon and blueberry treats!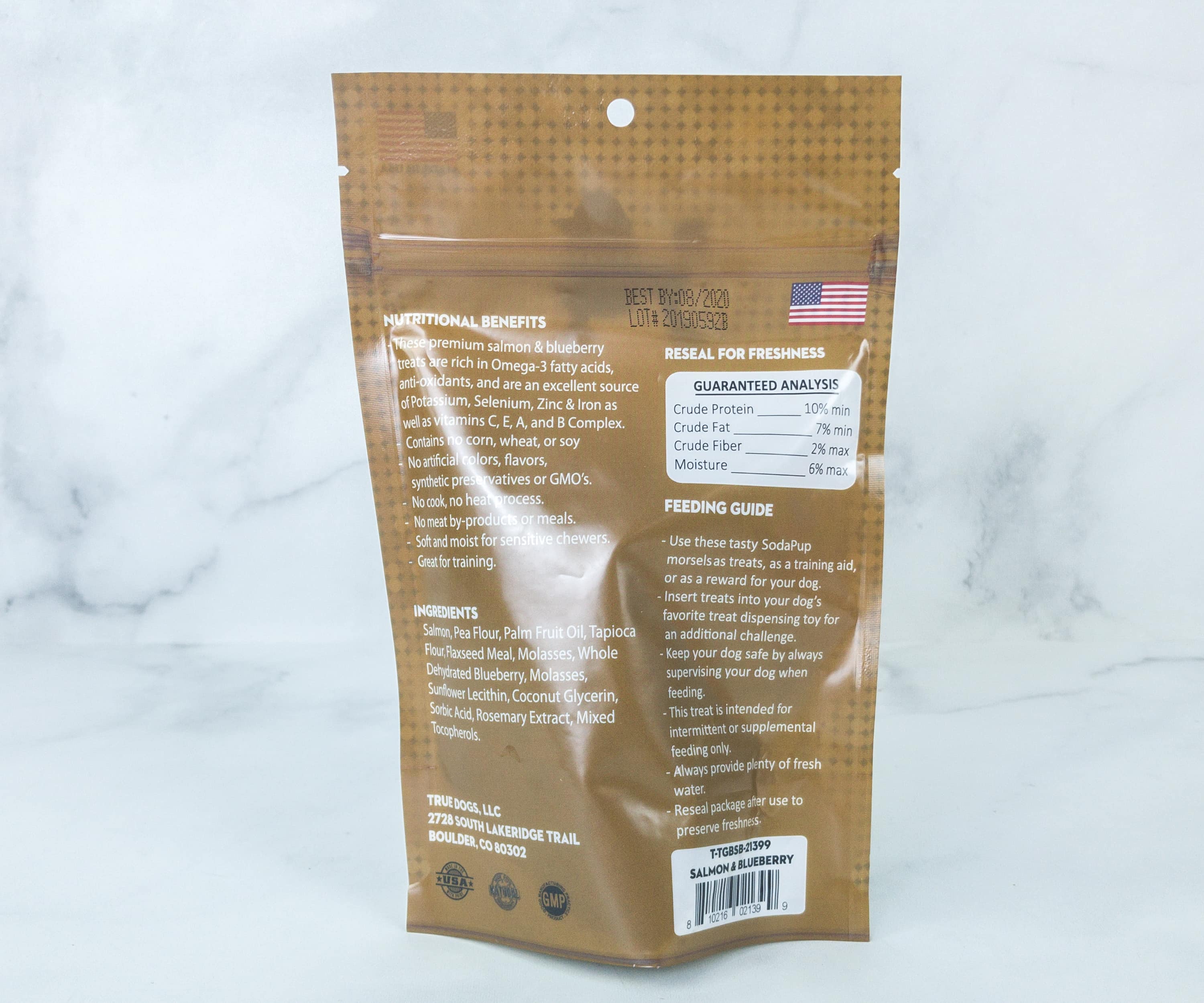 It's rich in omega-3 fatty acids, antioxidants, potassium, selenium, zinc, and iron.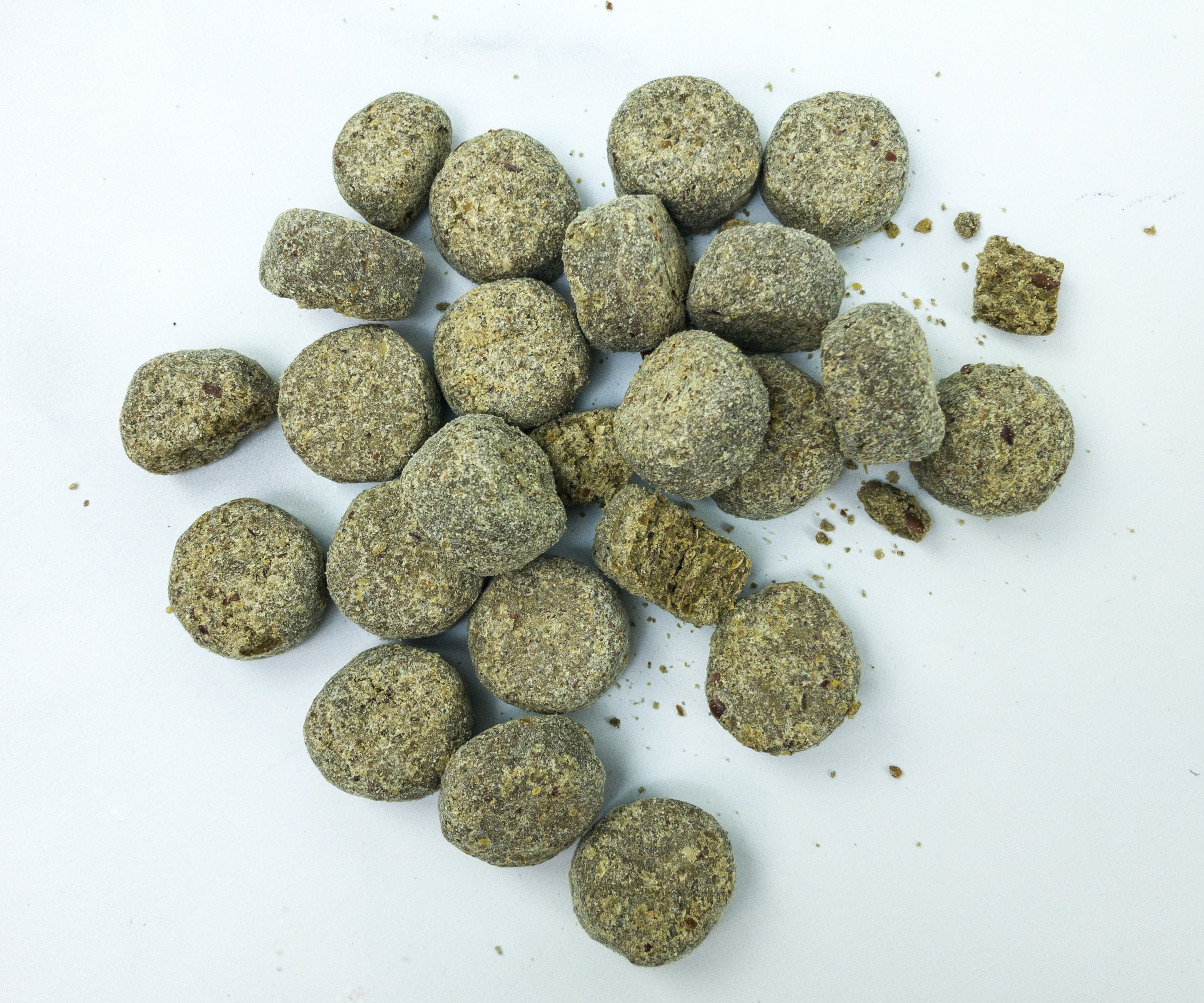 The crunchy treats are button-shaped, definitely the most ideal reward for training or just a simple snack!
PetBox did a great job once again, as evidenced by our dogs' continuous tall wagging while they were playing with the toys and munching on the treats. The wine-themed plush toy is their favorite because it was the one they couldn't let go of. The ring-shaped treat holder entertained them for a long time as well. I love that this subscription made sure that all the toys are made from safe-to-chew, high-quality materials, giving our pups a happy playtime they deserve so much!
What do you think of this month's box?