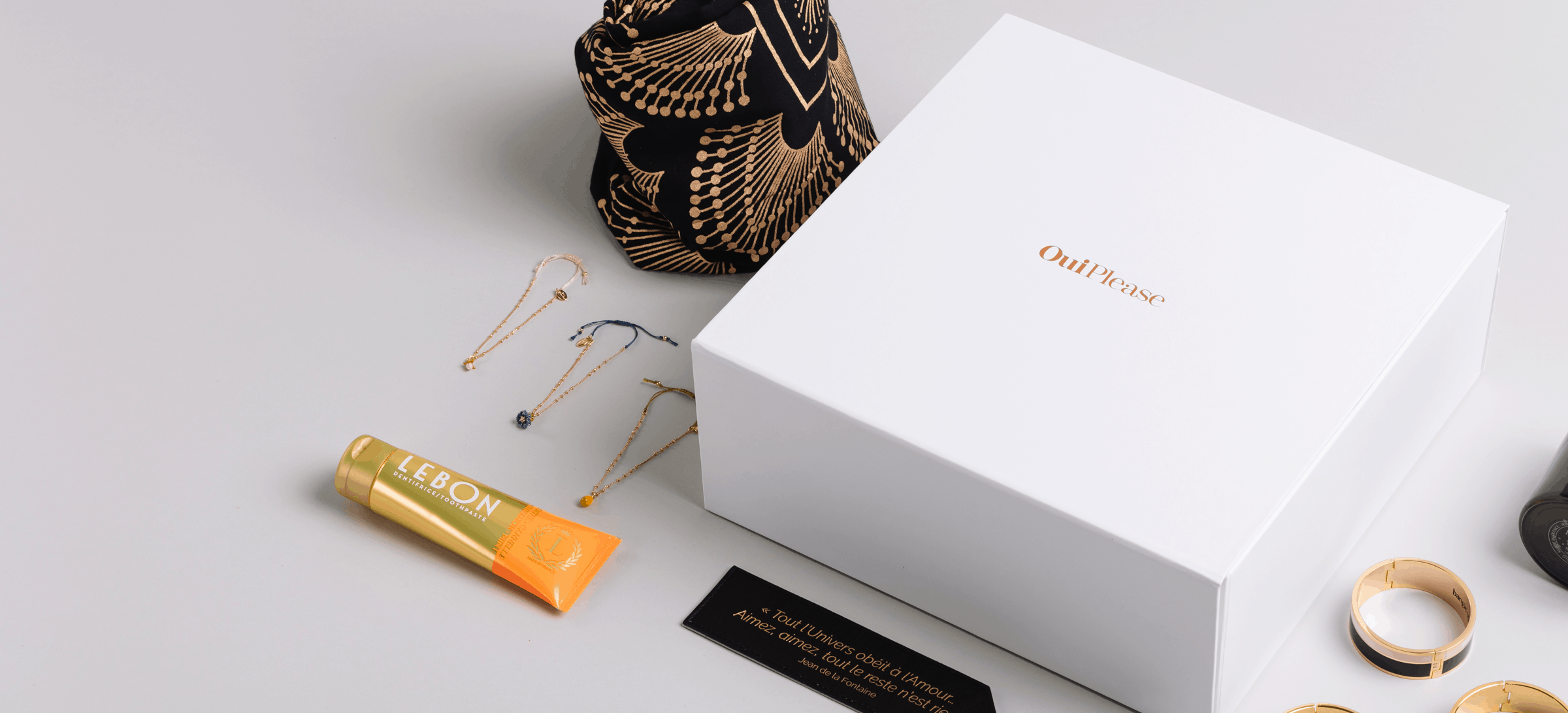 We have the second spoilers for the September 2019 Volume 4.5 Oui Please box!
DEAL: Get 35% off Oui Please subscriptions with coupon code OUIBASTILLE.
Each box includes:
Dine in style like the French. Coming to your September box, experience the excitement of the French way of life and bring sparkles to your meals with these Pied De Poule dishes.

Select between four designs: from Paris, French cancan, Cocorico, and French Kiss. Customization submissions to follow soon!
Here's a closer look:
ABOUT MALOU ET MARIUS

In your September box, you'll receive two all-natural face masks from Malou & Marius. The "gym tonique" mask reverses aging with hyaluronic acid, while the "nettoyage de printemps" masks purifies your pores with charcoal. Malou & Marius is a French, family-run brand with sustainability, dedication, and progress at its core. They are dedicated to bringing effective, all-natural, and fun skincare products to their customers.
PLUS:
You may receive one of the following bags (currently subscribers are voting on what they'd like to see in the box):