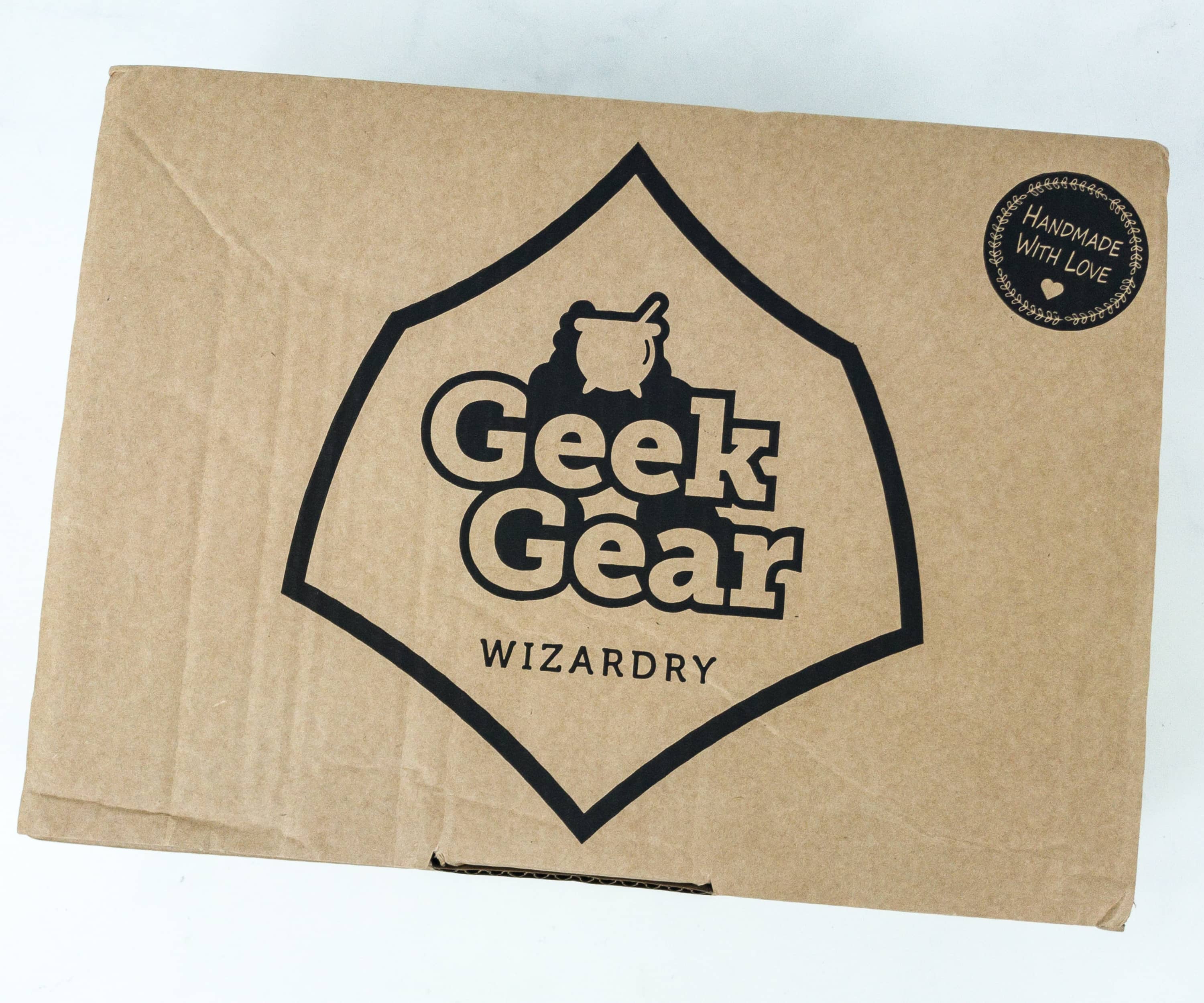 Geek Gear World of Wizardry Wearables is a Harry Potter themed box with only wearable items. When you sign up, let them know which house you're in, and they'll take care of the rest, delivering a box of magical items to you every month! WoW has multiple subscriptions – if you're looking for the shirt subscription, be sure to select "Wearables" at checkout!
The World of Wizardry Wearables had a revamp! No longer just shirts, you'll also receive hoodies, jumpers, jewelry, hats, socks, scarves and more for the same price!
DEAL: Save 15% off with code SPECIAL15!
The items are neatly folded inside the box.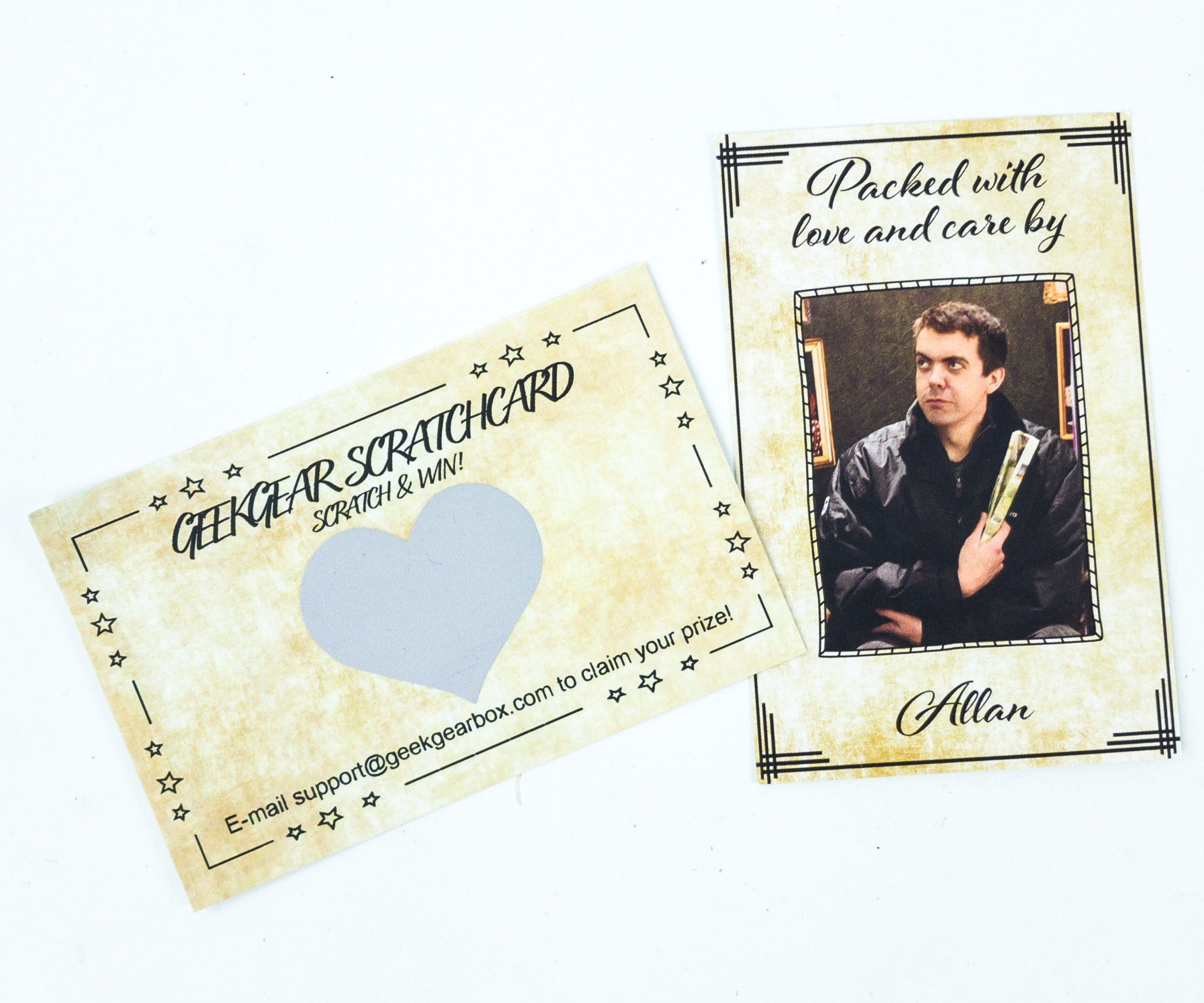 The whole box is packed with and love and care by Allan! We also got a Geek Gear Scratch Card.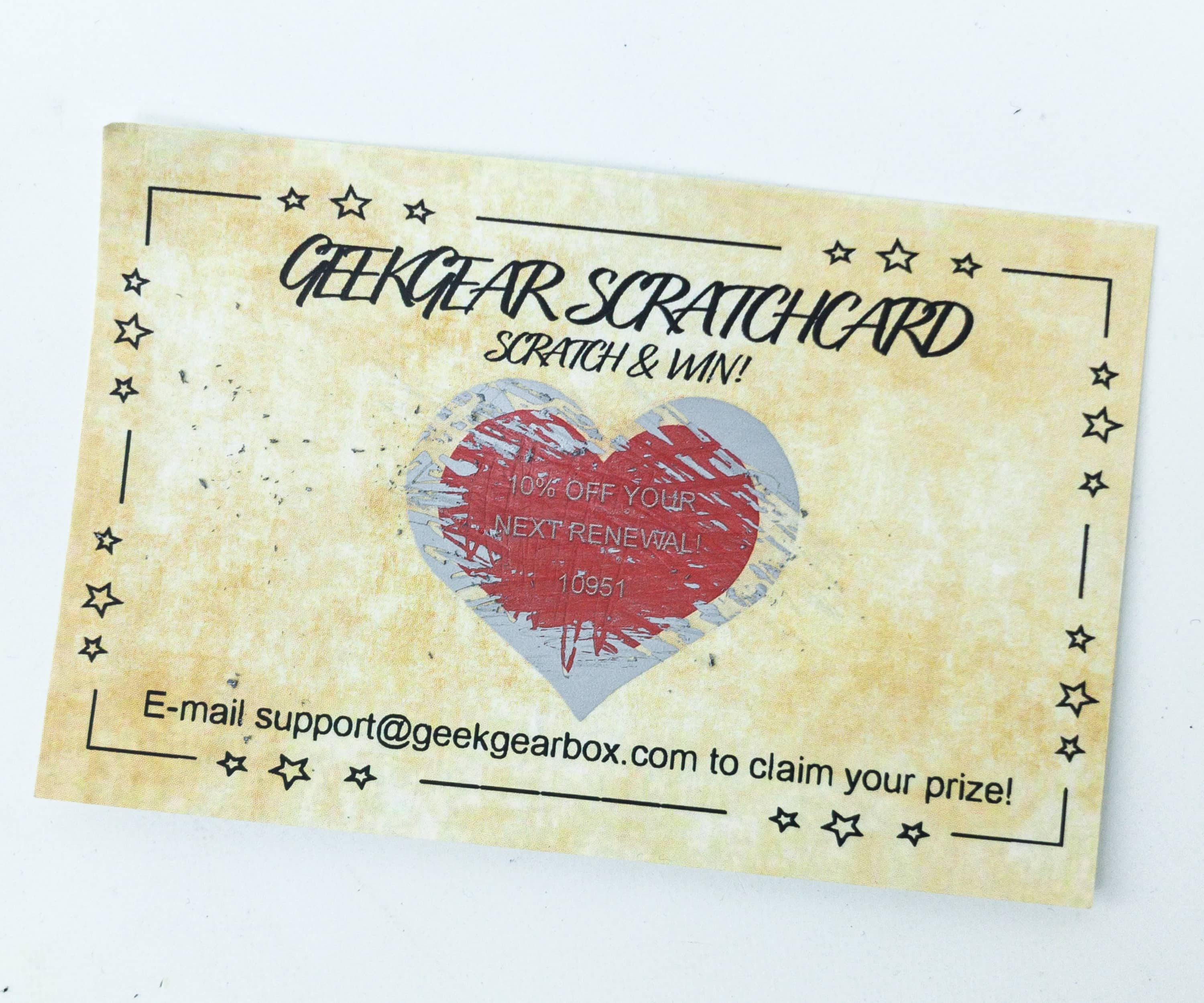 And I got 10% off my next renewal! Sweet! ❤️️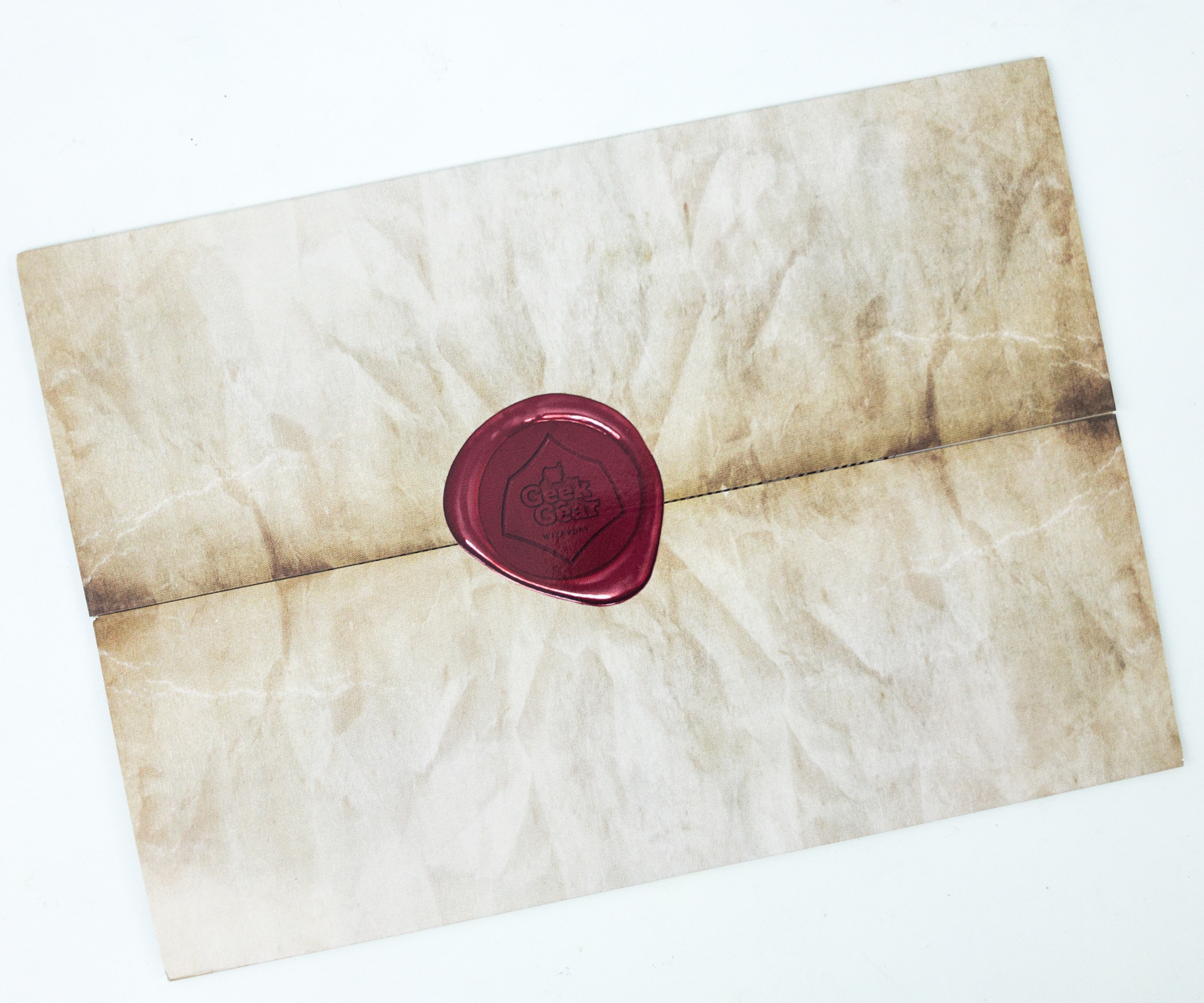 There's a letter with the Geek Gear branding that looks like a wax seal, but it's actually printed.
It lists all the items in this month's box, plus a YouTube spotlight.
Here's the next month's hint: Luna Lovegood!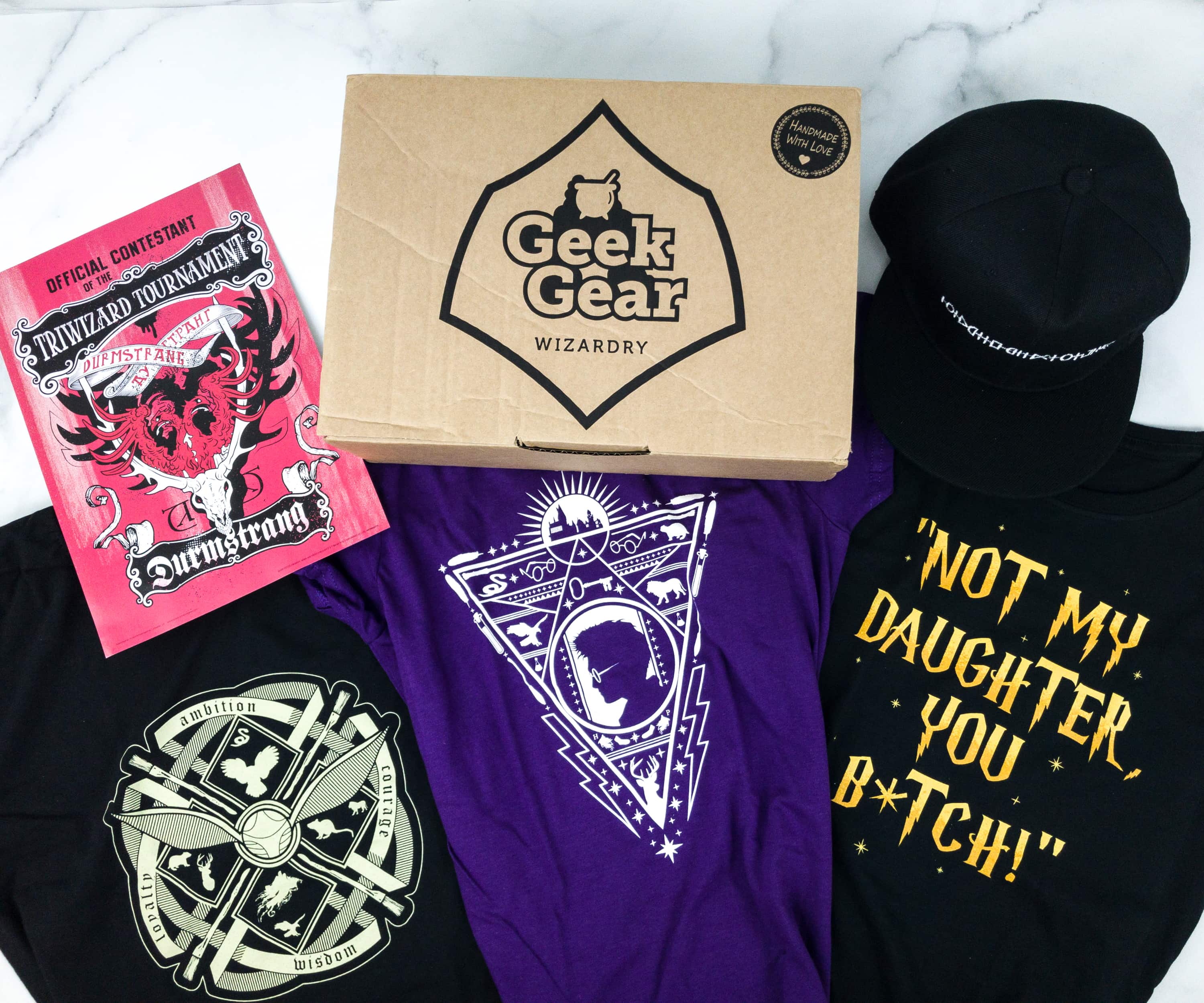 Everything in my box!
Triwizard Tournament Poster. It's a licensed exclusive print that features one of the school joining the Triwizard Tournament, Durmstrang!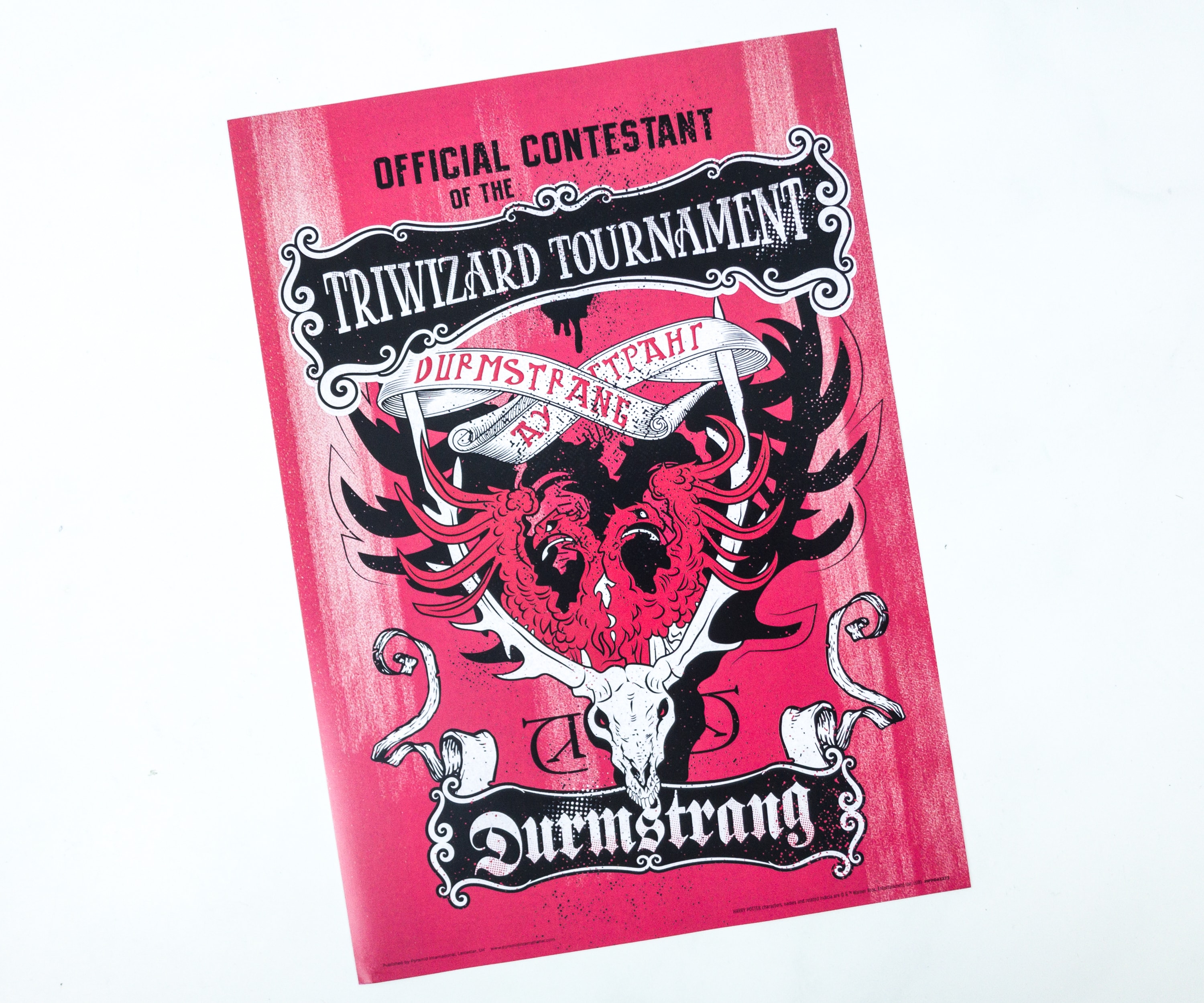 It has the school's coat of arms which is a double-headed eagle. It also features the school's name in both Latin and Cyrillic script, and it's all in red and white.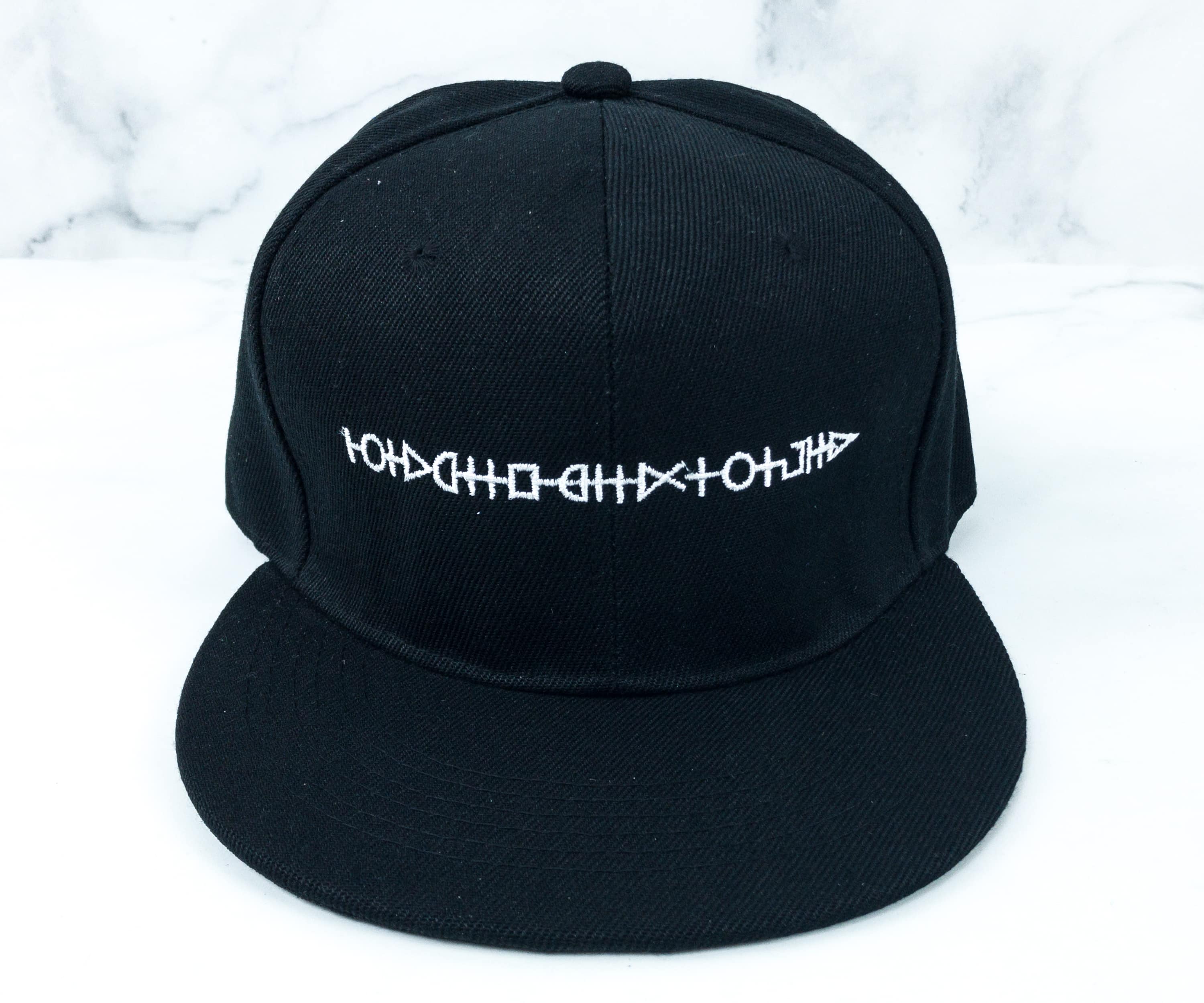 Wand Inscription Cap. If you're familiar with Sirius Black's wand, you'll know that the symbols in this cap are the ones etched on his wand. Some suspect that it's old runes or symbols, and it hasn't been decoded yet, even by hardcore fans!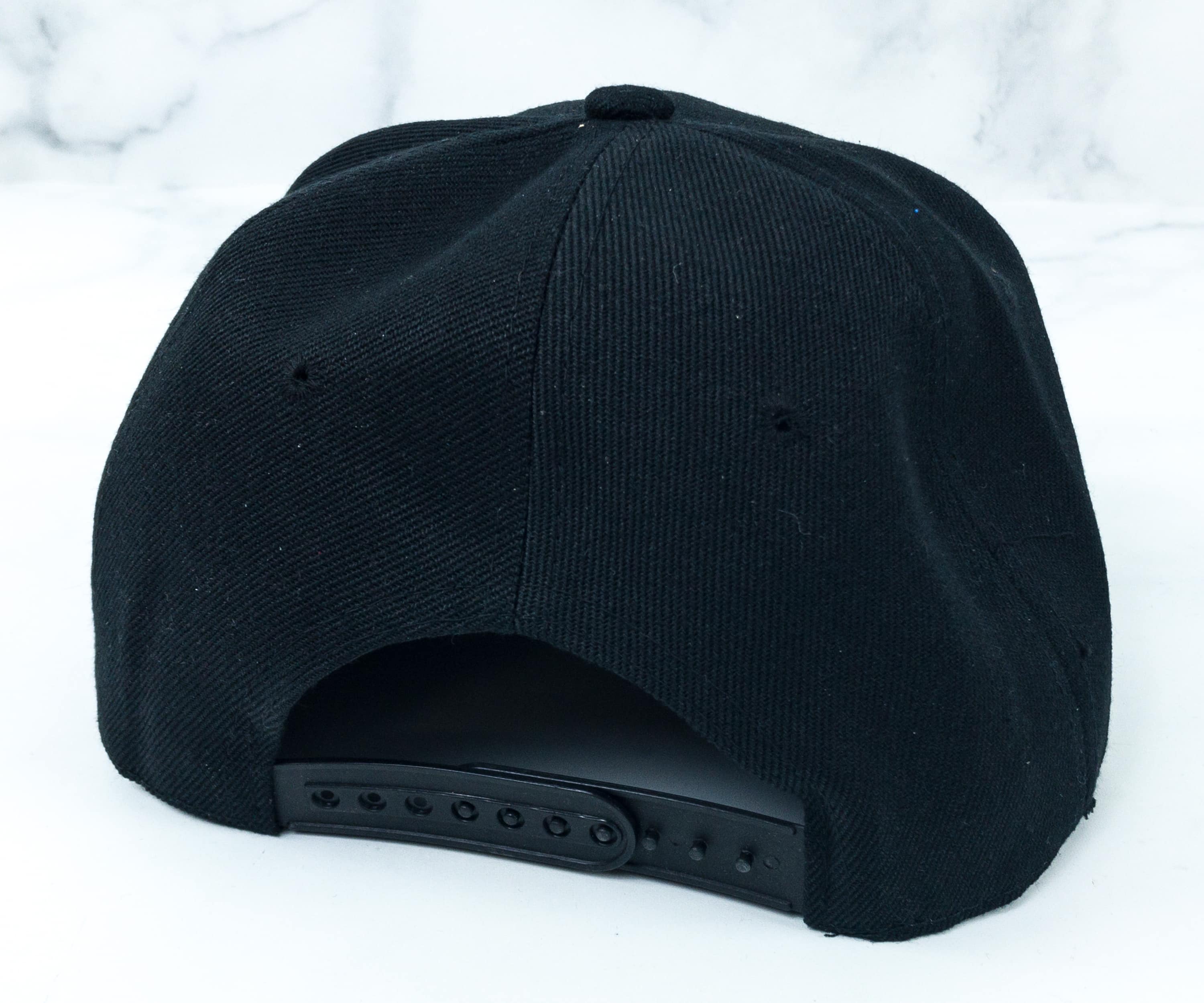 The symbols make a cool design for this snapback hat. The adjustable snap is a great help for the wearer's comfort.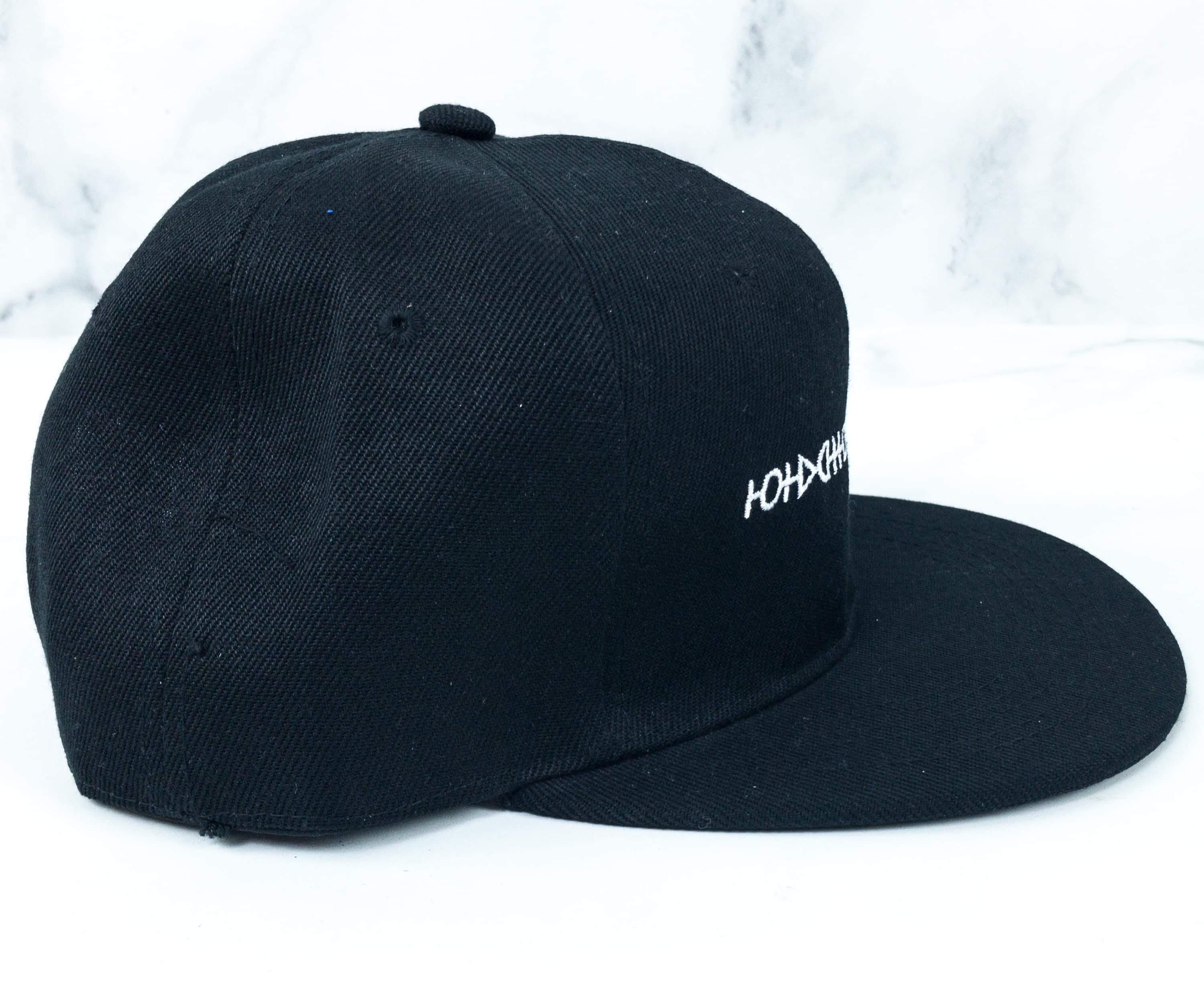 As much as I'm curious about what the symbols meant, I am more excited to wear this out on a sunny day! I know Potterheads will definitely recognize those markings!
Not My Daughter T-Shirt. Another great statement from one of the best character's in the series, Mrs. Weasley! Now that it's printed on a black shirt, I will always remember how great a fighter she is as she put Bellatrix Lestrange on her place!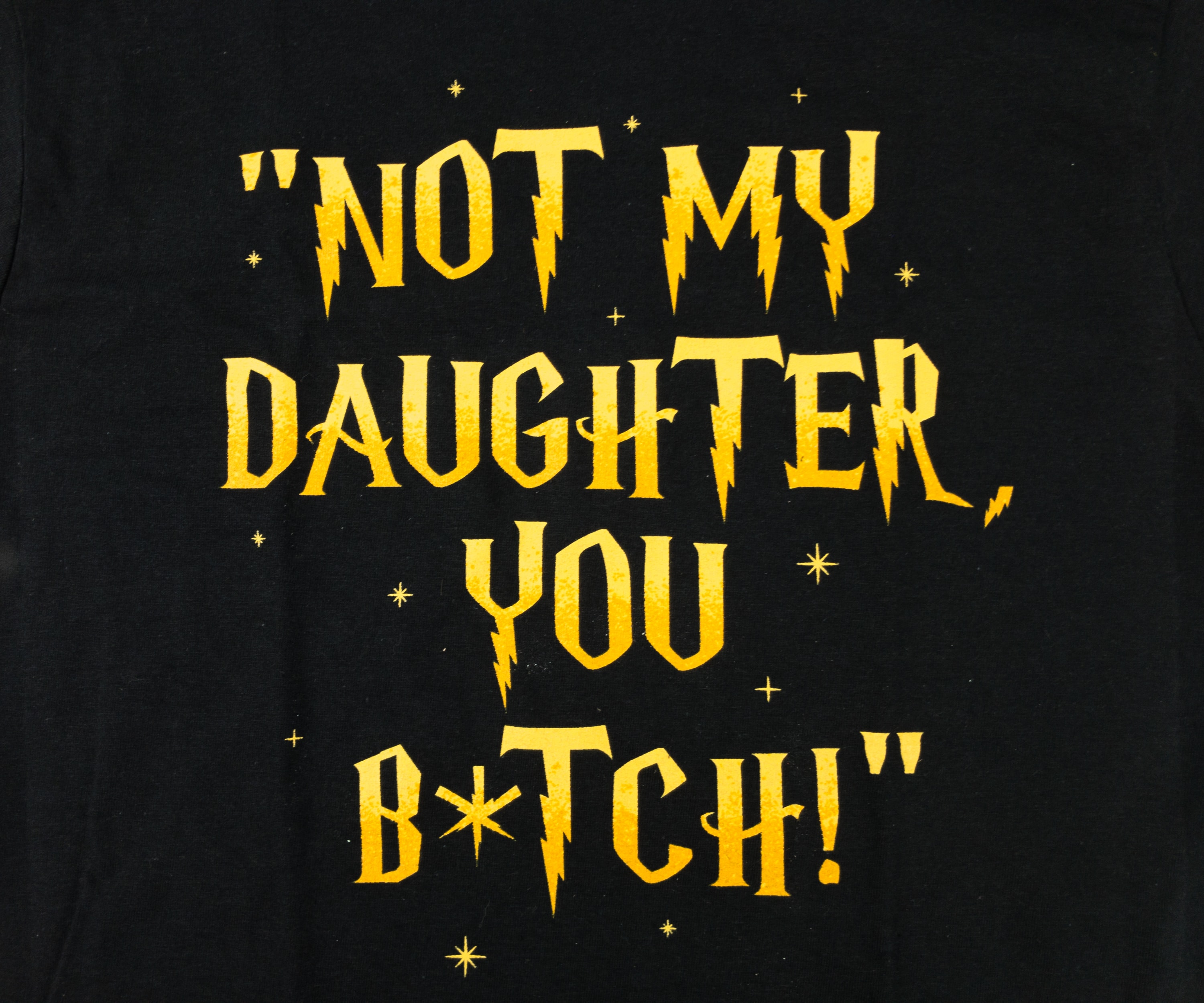 Don't try to hurt Molly Weasley's family or you'll face her wrath! I really like this scene that I almost jumped out of my seat in excitement as she defeated the crazy lady! You go, Molly!
Sports Long Sleeve T-Shirt. Another black wearable is included in the box, and this time, it's a long sleeve shirt that features some of the iconic symbols in the Wizarding World, especially the sport Quidditch!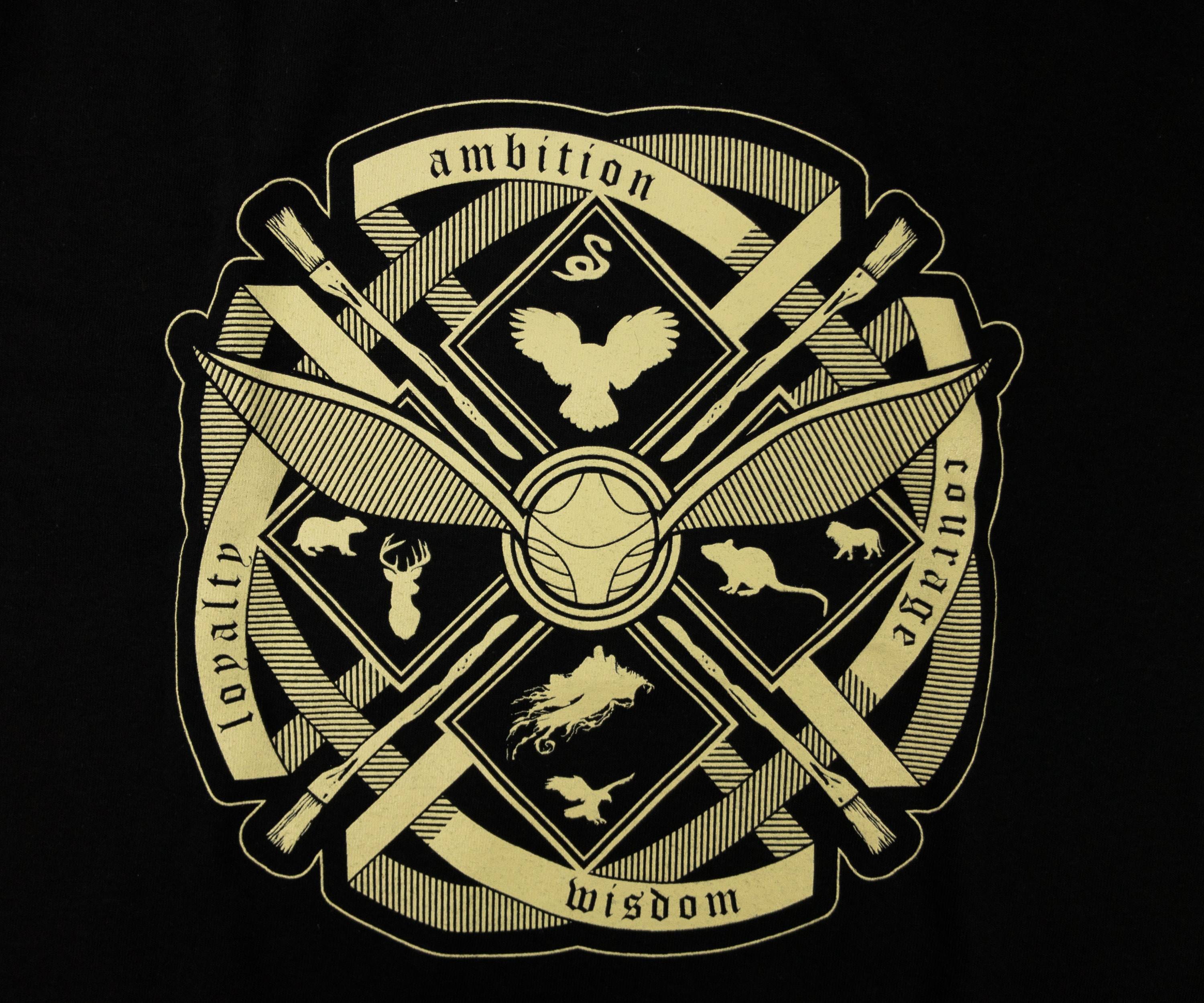 Aside from the Golden Snitch printed at the center, it is also surrounded by different Wizarding World symbols like some animagus, the House animals, dementor, broomsticks, and even the different traits of each house.
Triangle T-Shirt. We got another iconic shirt in purple, and it's decorated with the most recognizable Wizarding World symbols.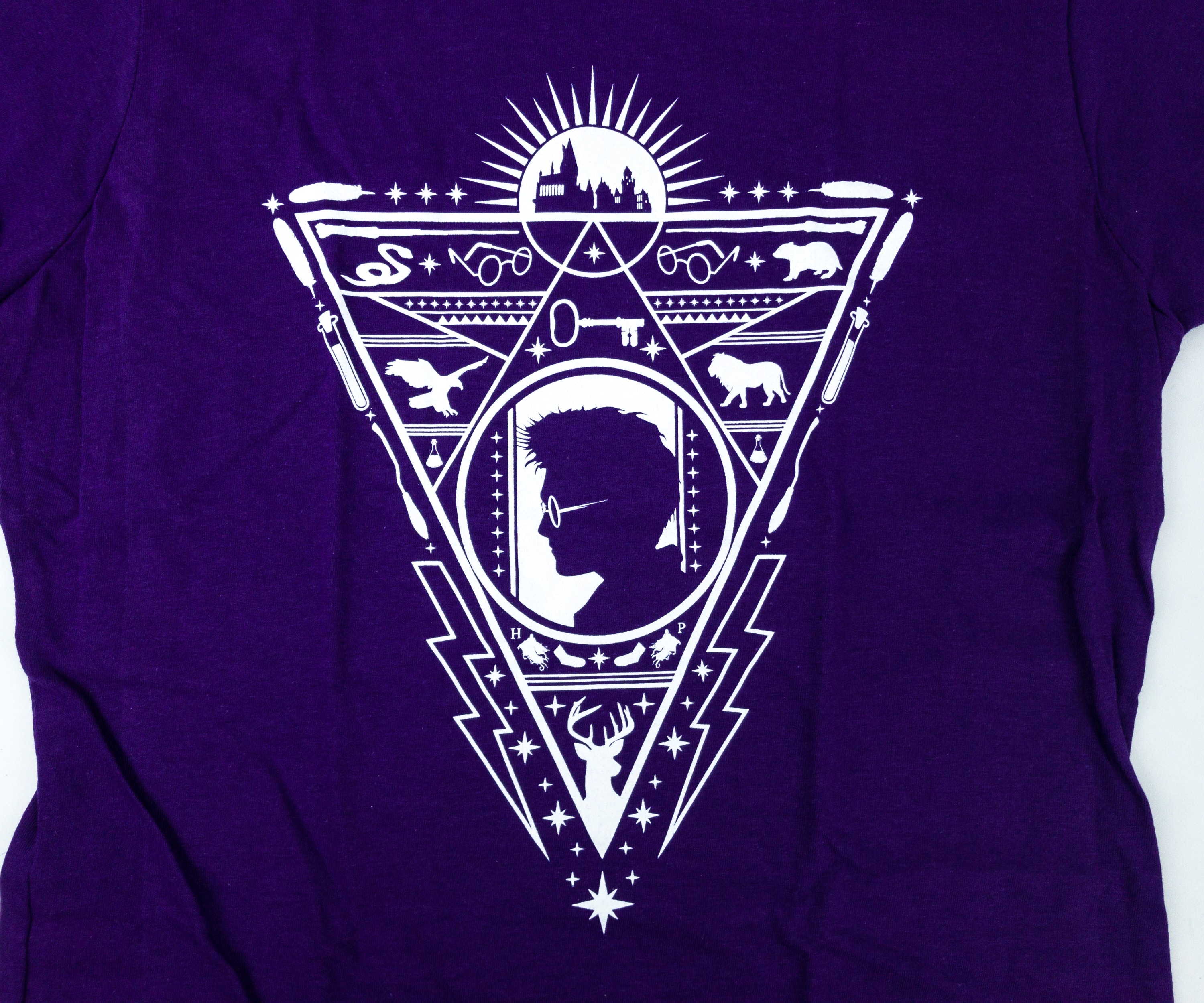 Sitting at the center is Harry's silhouette, and this time, his eyeglasses can be seen. There is the Hogwarts on top of the triangle's base, and like the black long sleeve tee, we can also find almost the same inclusions like the House animals and the stag (animagus). For some sharp-eyed fans, they can easily see the letters H and P with the dementors and some socks.
This month's wearables are all awesomely designed, with each having the most iconic symbols in the Wizarding World. I love the purple shirt and the long-sleeved tee. I don't know but I keep on getting the same licensed exclusive print that features Durmstrang. I hope to get another one next time, one that features the Beauxbatons, perhaps? Overall, this is still a great box that supplies me and my family with fresh shirts that feature the magical world. As Potterheads, we just can't get enough of these nice wearables!
What did you think of this month's Harry Potter Geek Gear box?
Visit Geek Gear World of Wizardry to subscribe or find out more!