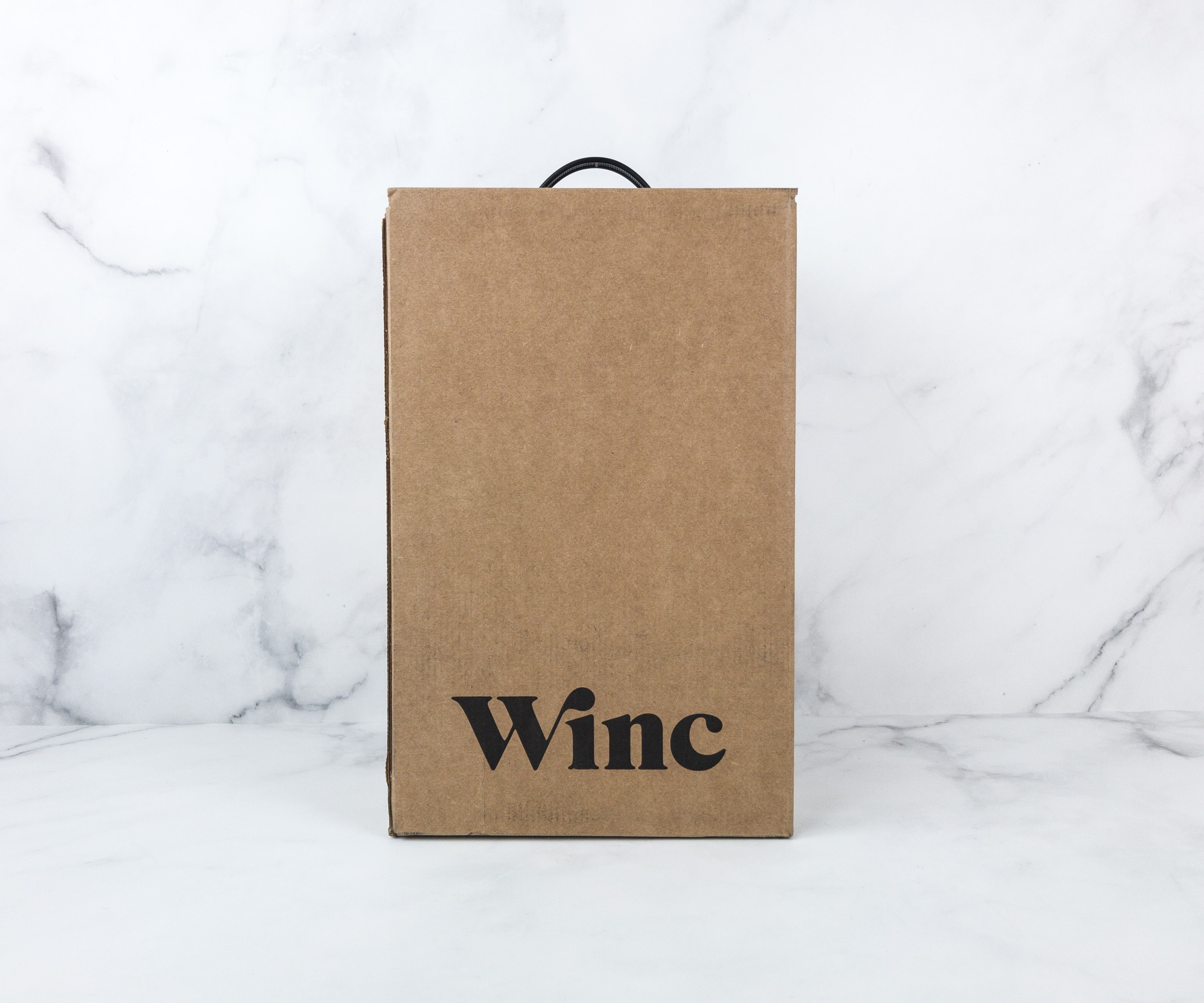 Winc is a wine subscription service that sends a selection of unique wines based on your personalized palate profile. When you sign-up, you Winc asks a brief series of questions so they can customize your selections to suit your tastes — things like how your take your coffee, and how much you enjoy salt, citrus, berries, and earthy flavors. You can also choose how many reds and whites you want amongst your order, as well as how much you generally like to spend per bottle ($15-$30). To get better recommendations, you can rate the wines on your account. A monthly order starts at 3 bottles a month for $39, plus $9 flat shipping rate and tax. If you order 4 or more bottles, shipping is free. Bottles start at $13 a piece, and you can add as many additional bottles as you'd like to your monthly shipment.
DEAL: Save $20 on your first box – just use this link to subscribe. Tip – Grab 4 bottles instead of 3 to get FREE shipping!
The wines arrived in special-purpose protective packaging.
Here are my awesome new selections. I chose an even split between whites and reds. Sparkling wines and rosés are counted as white wine for selection purposes.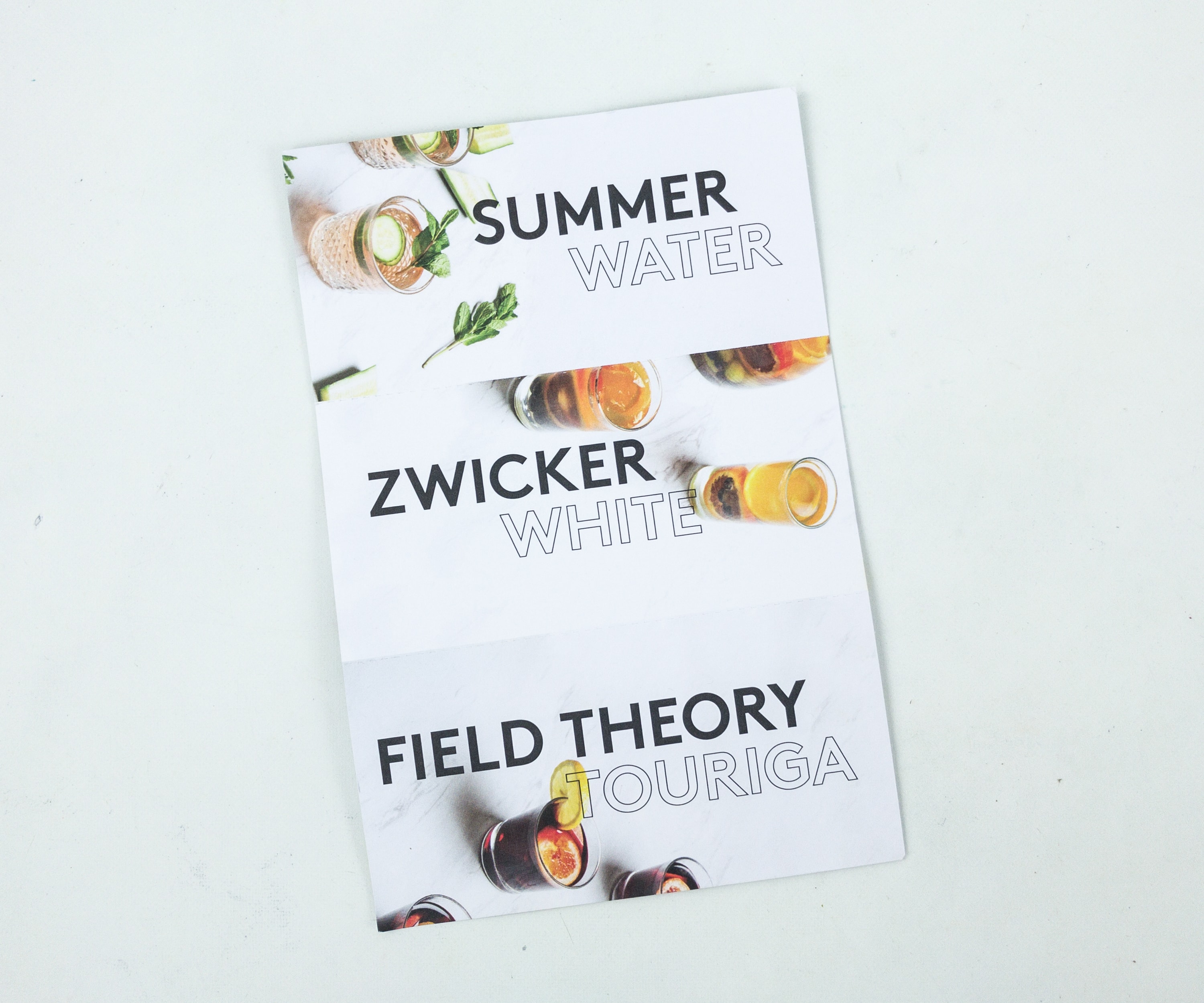 This month's box includes an exclusive brochure from Winc.
The brochure is divided into 3 different cocktail recipes that include a Field Theory Sangria, Zwicker White Sangria, and Summer Water Sangria.
Everything in my May 2019 Winc box!
We got two bottles of red wines and two bottles of white wines!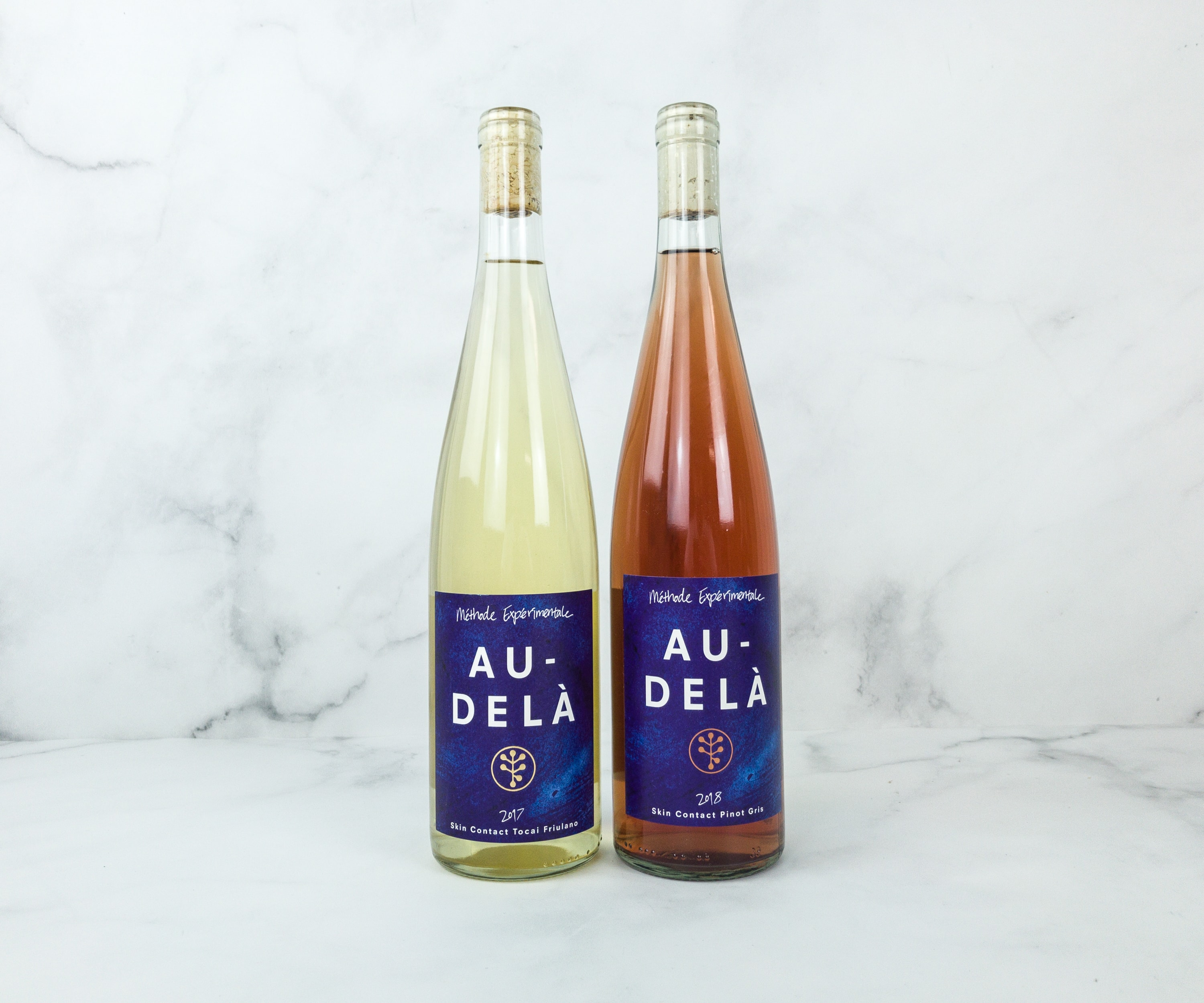 Our white wine includes Au-Dela 2017 Skin Contact Tocai Fruilano and Au-De La 2018 Skin Contact Pinot Gris.
Au-Dela 2017 Skin Contact Tocai Fruilano ($31.99; $26.99 if member) It's a medium-bodied white wine made using a skin contact-style process, just like how the red wines are made. Strong and complex, this white wine has notes of lemon, peach, pink grapefruit, and white tea.
This delectable wine goes well with fish, sushi, and even salads and fruits.
Au-De La 2018 Skin Contact Pinot Gris ($31.99; $26.99 if member) Next up is a pink-colored wine made using organically grown Pinot Gris, a grape that has a distinctly pinkish-orange hue when ripe. These grapes are then crushed, moving half of the juice to stainless steel for fermentation and the other half on skins so they pick up some of that pinkish color.
It's best served chilled or paired with sushi, salad, cheeses, and cured meat.

For the red wines, there's Folly Of The Beast 2017 Pinot Noir and Field Theory 2017 Aglianico.
Folly Of The Beast 2017 Pinot Noir ($18.99; $16.99 if member) If you are looking for a medium-bodied red wine, this one is an excellent choice as it features a strong fruity flavor with a blend of woody and earthy notes.

This wine also offers a smooth and lasting finish. It's perfect to be paired with beef, lamb, cheeses, or cured meats.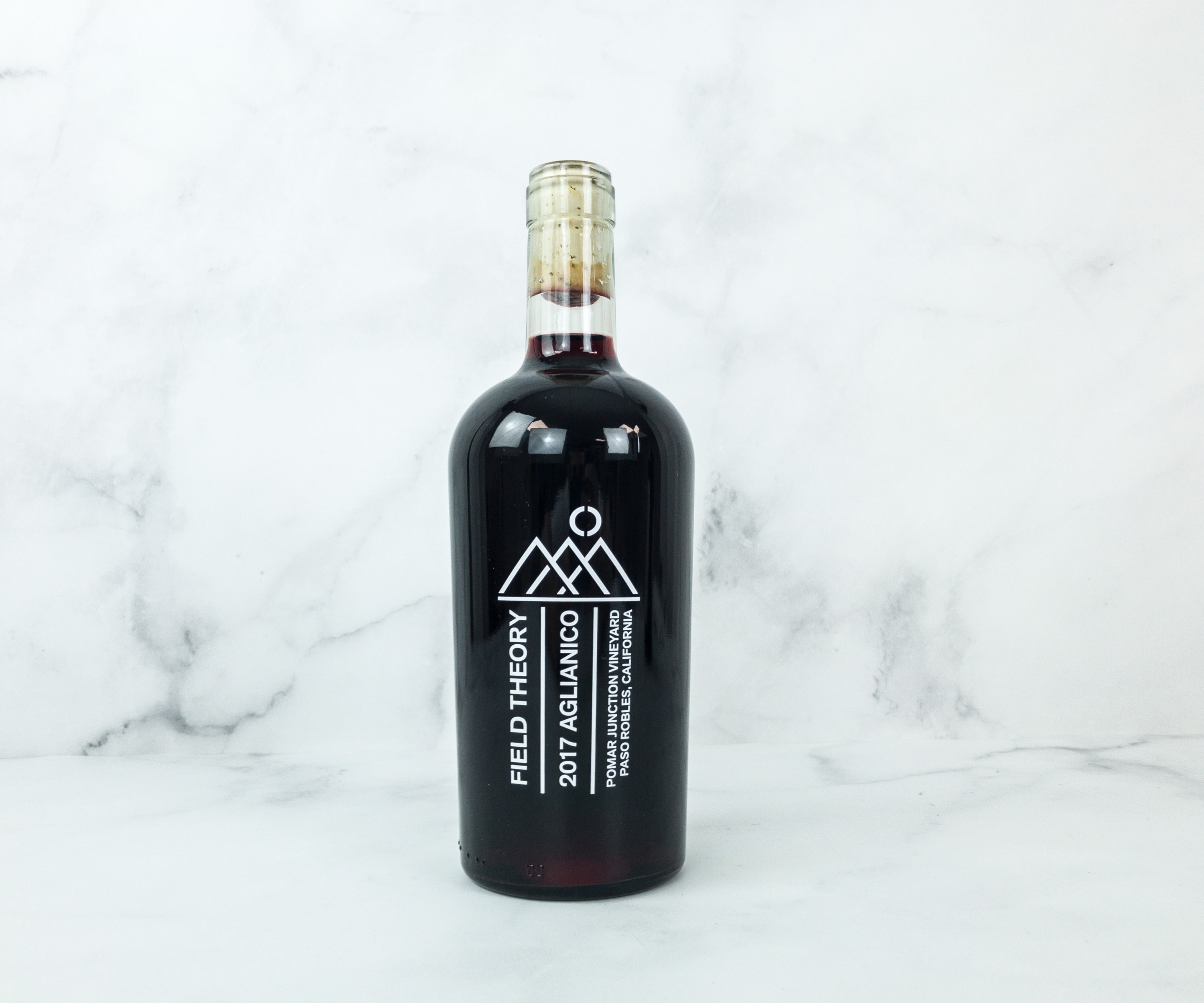 Field Theory 2017 Aglianico ($33.99; $28.99 if member) Last but not the least is a wine made from handpicked grapes which were crushed and fermented using native yeast only. It boasts of allspice, red cherry, and pomegranate tasting notes.

To get the best taste, this wine is recommended to be served chilled and slowly warmed up in the glasses. The perfect wine to drink while eating pizza, pasta with red sauce, and veggies.
We also got a pack of paper straws from Winc!
The striped straws in red and white also feature Winc's logo. These straws are perfect for wine night!
Winc is a dependable subscription when it comes to the best tasting wines. It's perfect for discovering new winemakers, whether for wine connoisseurs or just newbies. I'm really delighted that they had a little something for all my wine cravings in just a single box, not to discount how well they packaged all the bottles as they always came to us in great condition. I am truly looking forward to seeing more wine varieties coming my way!
Do you subscribe to Winc? Which wines are your favorites? Tell us in the comments below!