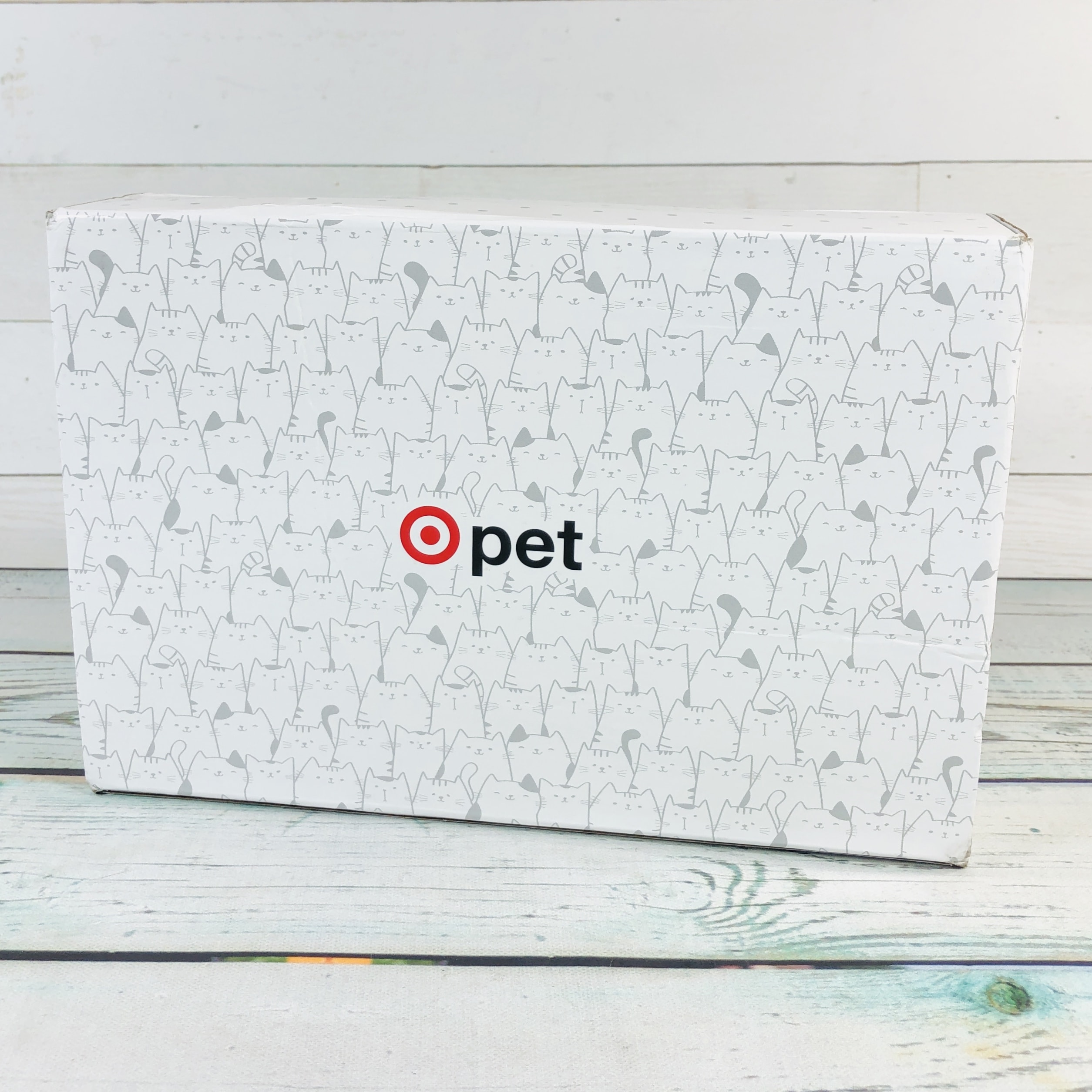 Target Pet Box is a hand-picked selection of Target's bestselling pet goodies, including tasty treat and food samplers for cats and dogs. As far as I can tell this is the first box for pets from Target! I have two cats so I am reviewing the Cat Pet Box but there is a version for dogs too. At the time of this post the price was down to $5 and it was still available. This is a one-time box and ordering this will not sign you up for a subscription.
Includes 6 tasty cat treat and food samplers
Surprise your cat with tasty treats
A great way to try new and nutritious options
It came with an info card.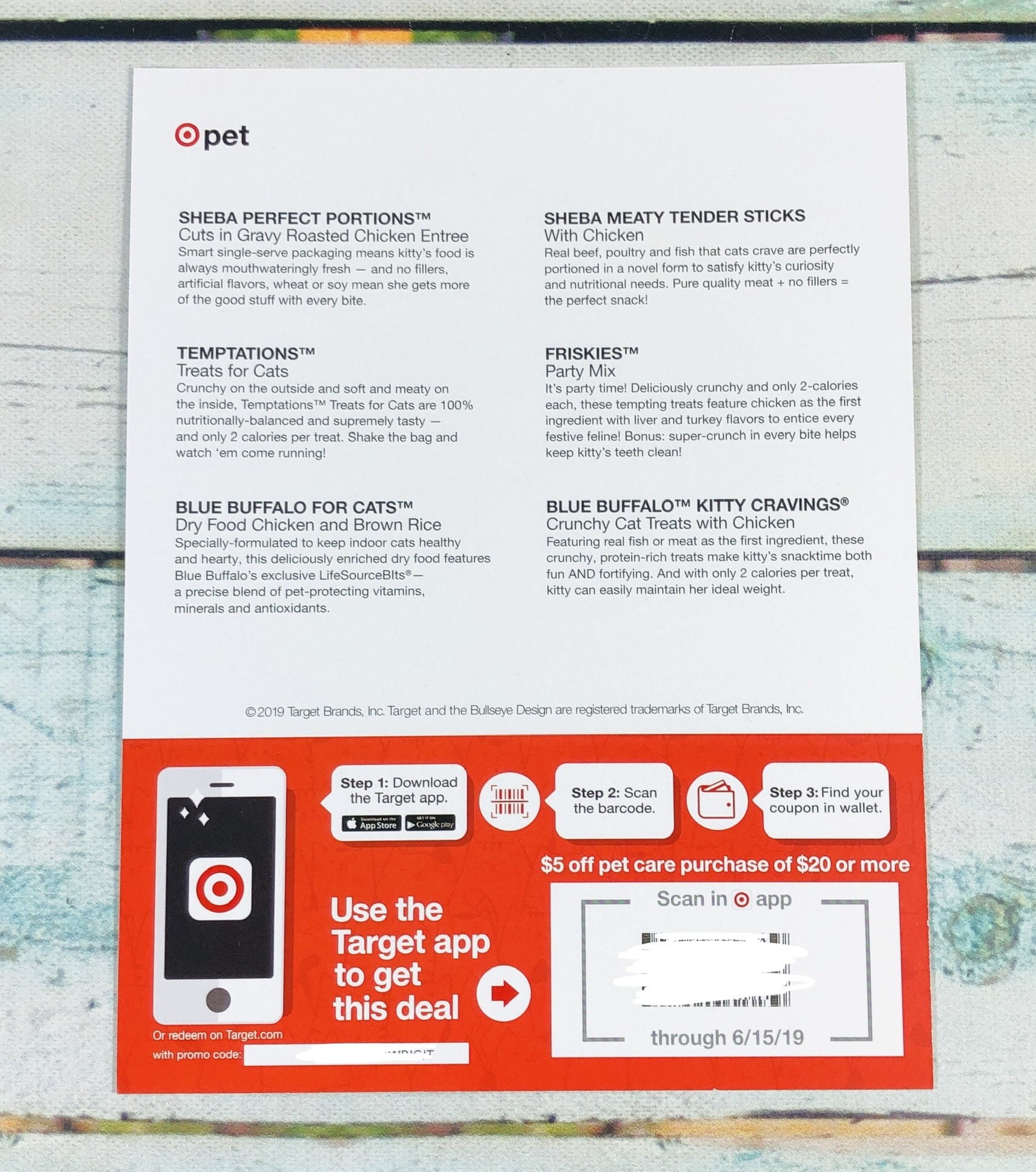 The back of the card had some info on the products along with an online coupon code. Save $5 on a pet care purchase of $20 or more.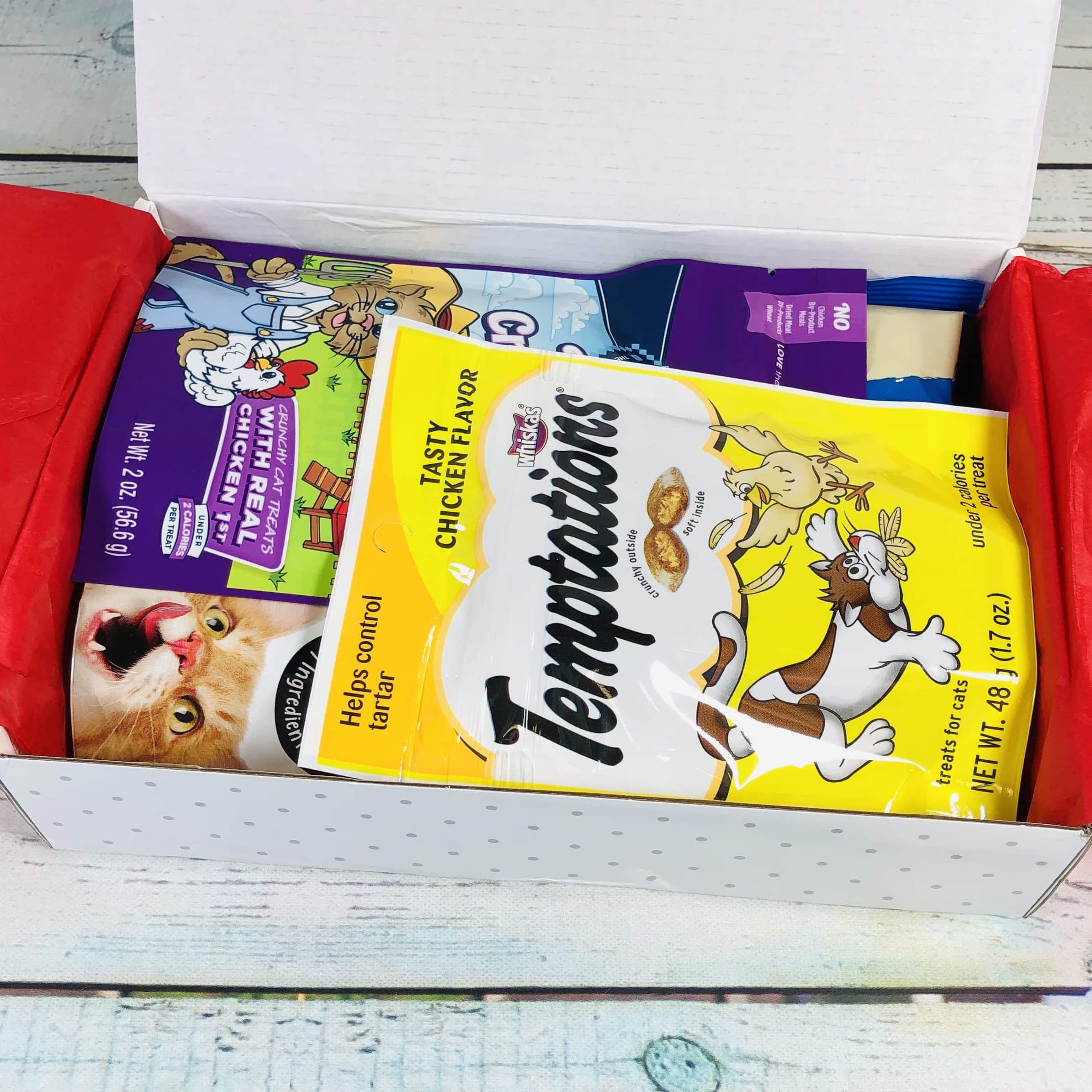 I would expect to find only food items in this box, but then again, you never know what might come in the future!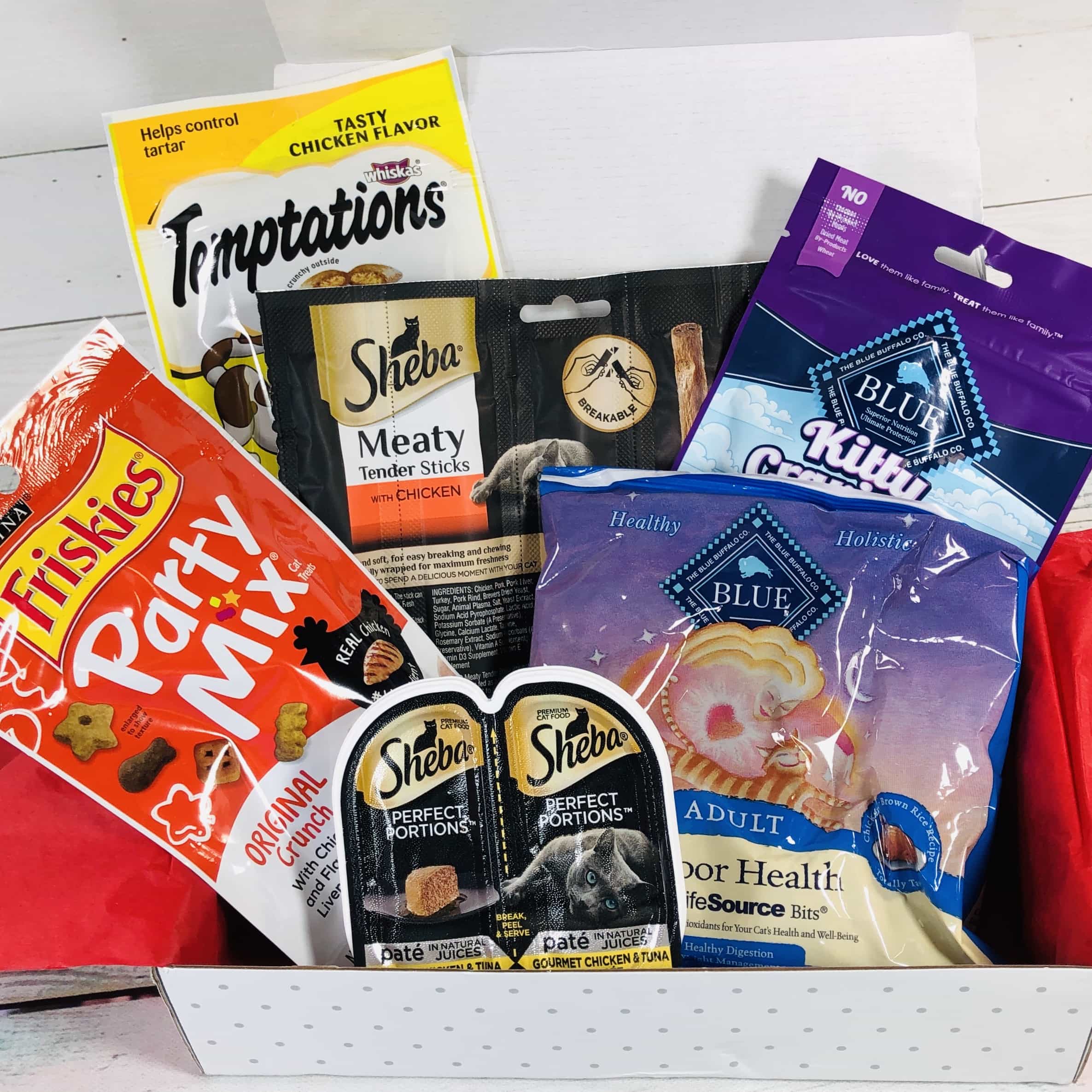 Everything in my box!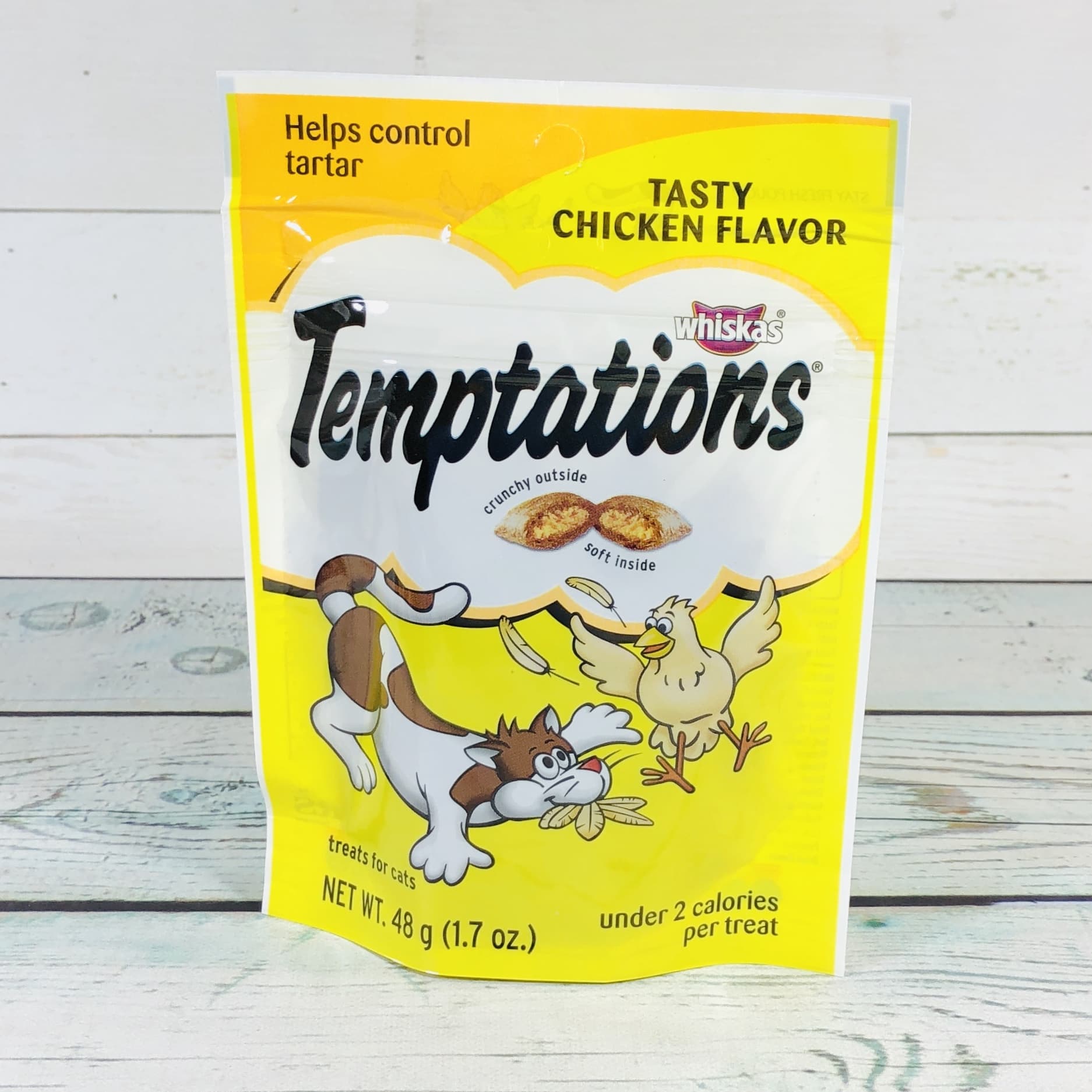 Temptations Treats for Cats Chicken Flavor ($0.89) helps control tartar on your pet's teeth.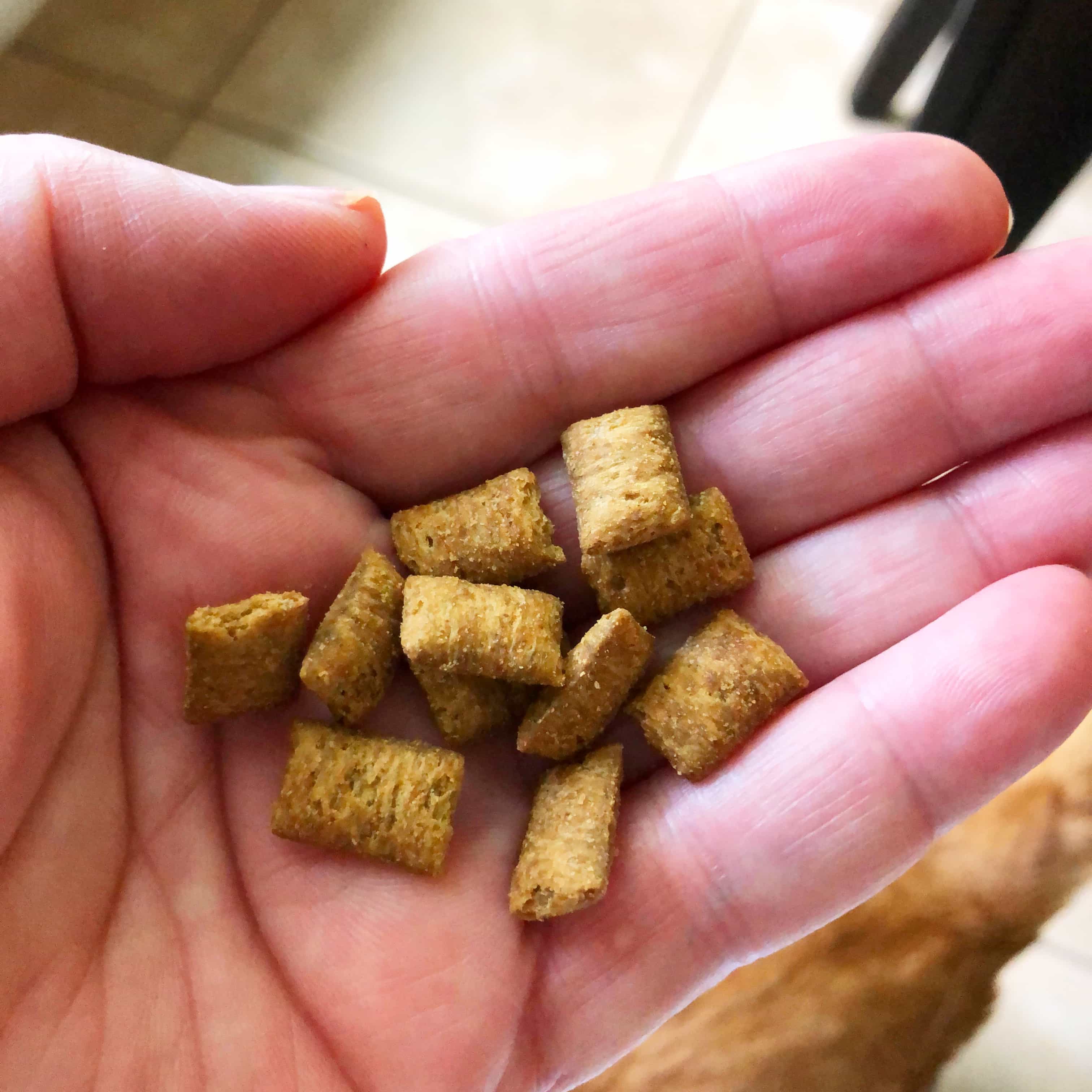 They are crunchy on the outside and soft in the middle.
Sunny ate these in record time!
Blue Buffalo Kitty Cravings Crunchy Cat Treats with Chicken ($2.48) look almost exactly like the previous treat!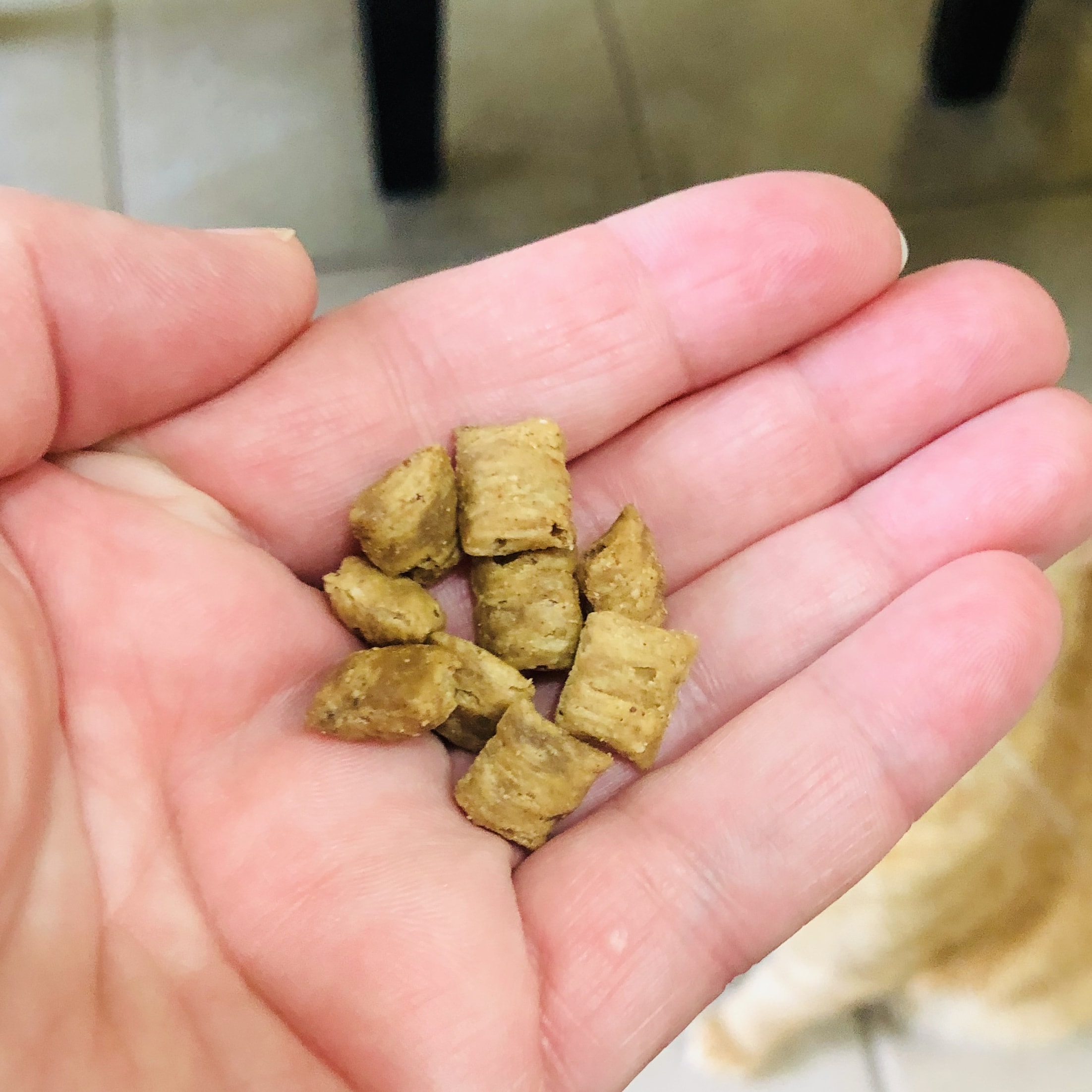 I'm not sure why but while the other treats were a favorite, these got a cursory sniff and then were left alone.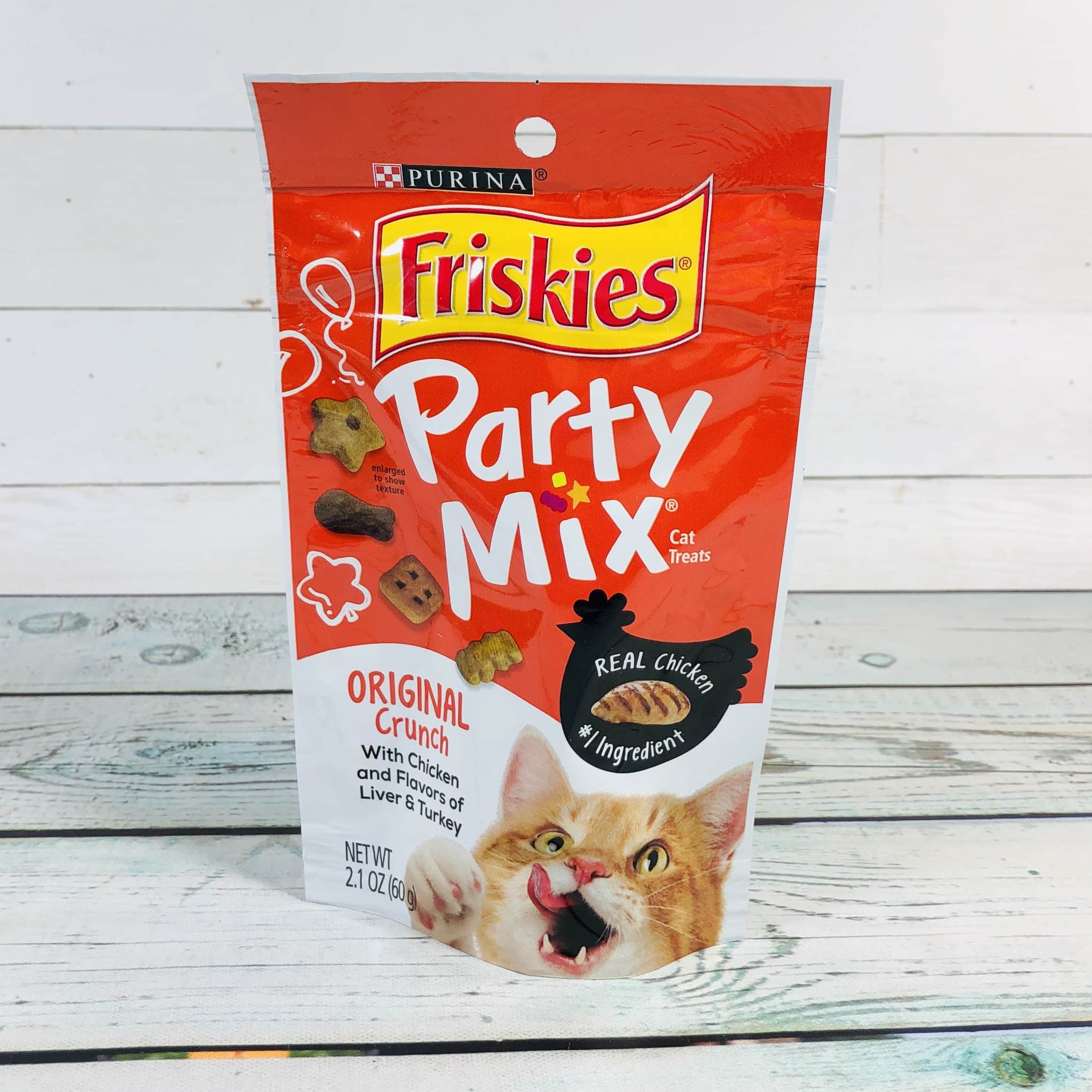 Friskies Party Mix Cat Treats in Original Crunch ($2.48) is made with chicken and "flavors of liver & turkey". I was sad to see that they also contain artificial flavors and dyes. At least four different dyes!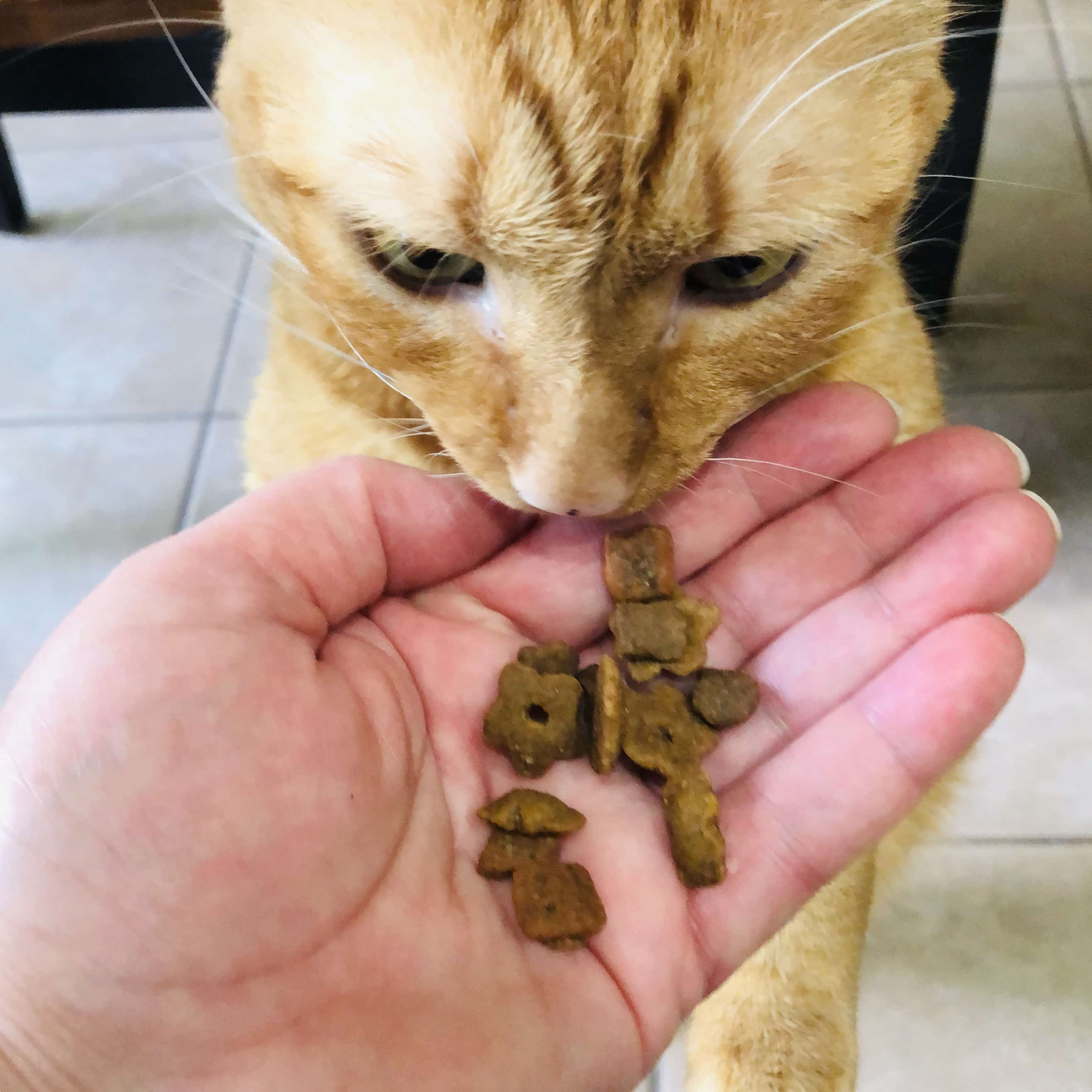 My cats also ignored these treats.

Sheba Perfect Portions Cuts in Gourmet Chicken & Tuna Entree ($1.01) Only one of my cats will eat wet food and Sunny just tore this up!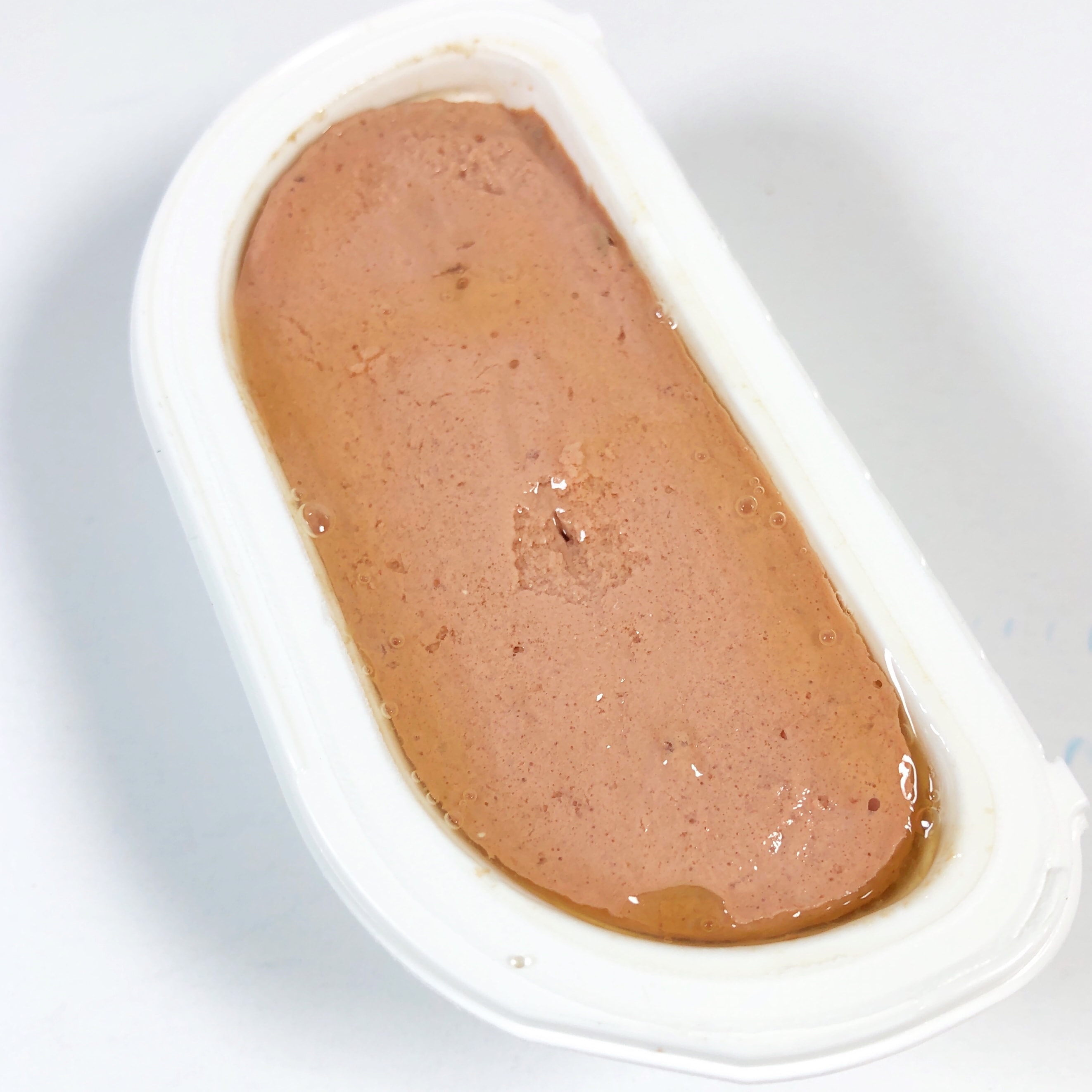 I placed it on a plate and mashed it a bit with a fork. She ate most of it in one sitting, then went back later to snarf down the rest.

Sheba Meaty Tender Sticks With Chicken ($3.98) are like chewy jerky for cats.
It's shaped like a beef stick but is easy to break into pieces.
Sunny was excited for this treat and licked it but she didn't eat it. I even broke it into pieces but I guess she lost interest but she just left the pieces on the ground.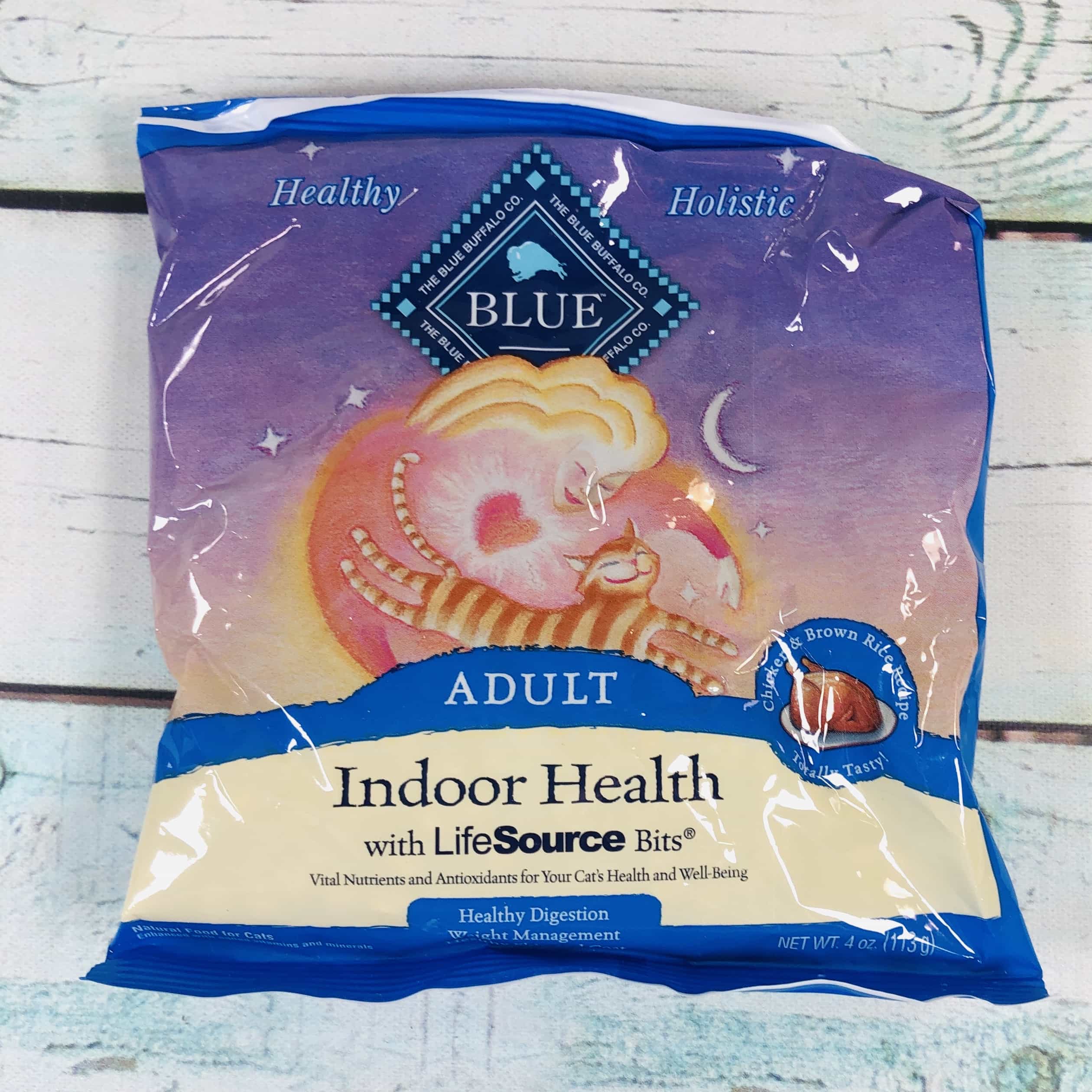 Blue Buffalo For Cats Dry Food Chicken and Brown Rice ($11.98 for full-size 3lbs, $1 value) I've heard so much about this brand but didn't want to spend a lot of money on something my cats might not eat.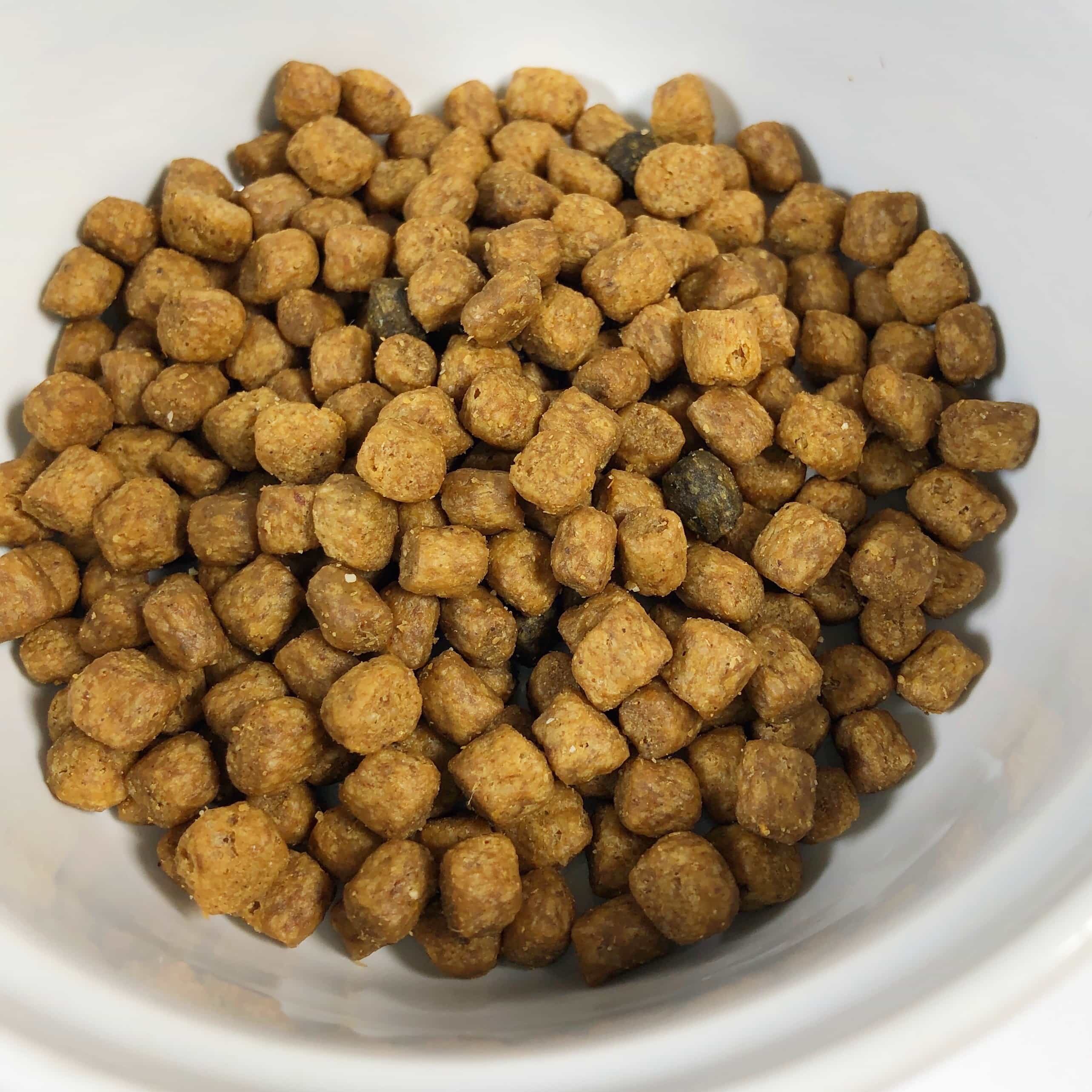 Zoey, especially, is very picky about her dry food and I was surprised that she turned her nose up at this. I know cats don't like to have their food changed quickly but my cats will let me know if they like something or not and this was a not.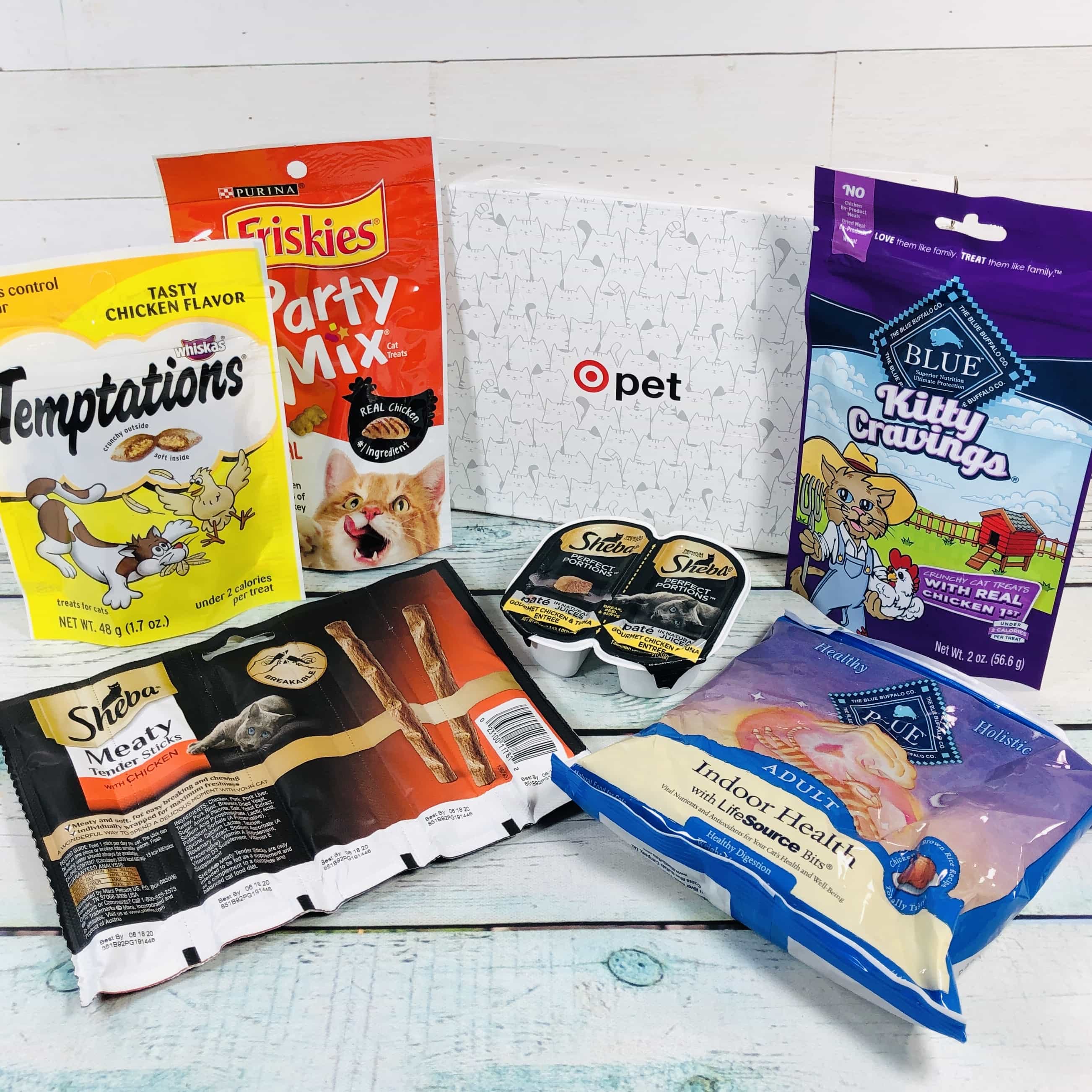 I thought that the Target Pet Box for Cats was a great way to help my cats discover new treats and food products, and also helped me discover which ones to avoid in the future. My cats really like the wet food and the Temptations treats, the other products were less well received but then again, at least I didn't by bigger packages that would have gone to waste. The value was around $12, not including the coupon, which adds value if you use it. If you think your cat would enjoy it then I would suggest it, and for only $5 that's seems like a good deal to me.
Are you getting a box? Save 5% when you use your Target Red Card.
Visit Target Advent Calendars to subscribe or find out more!