Flair & Paper is a monthly subscription of stationery and greeting cards. Each box costs $19.99 and contains 4 to 5 greeting cards and 1 to 2 stationery items.
DEAL: Get 50% off your first box when you sign up for a 3, 6, or 12-month subscription! Use coupon code WELCOME.
The items were wrapped in green tissue paper and sealed with a sticker.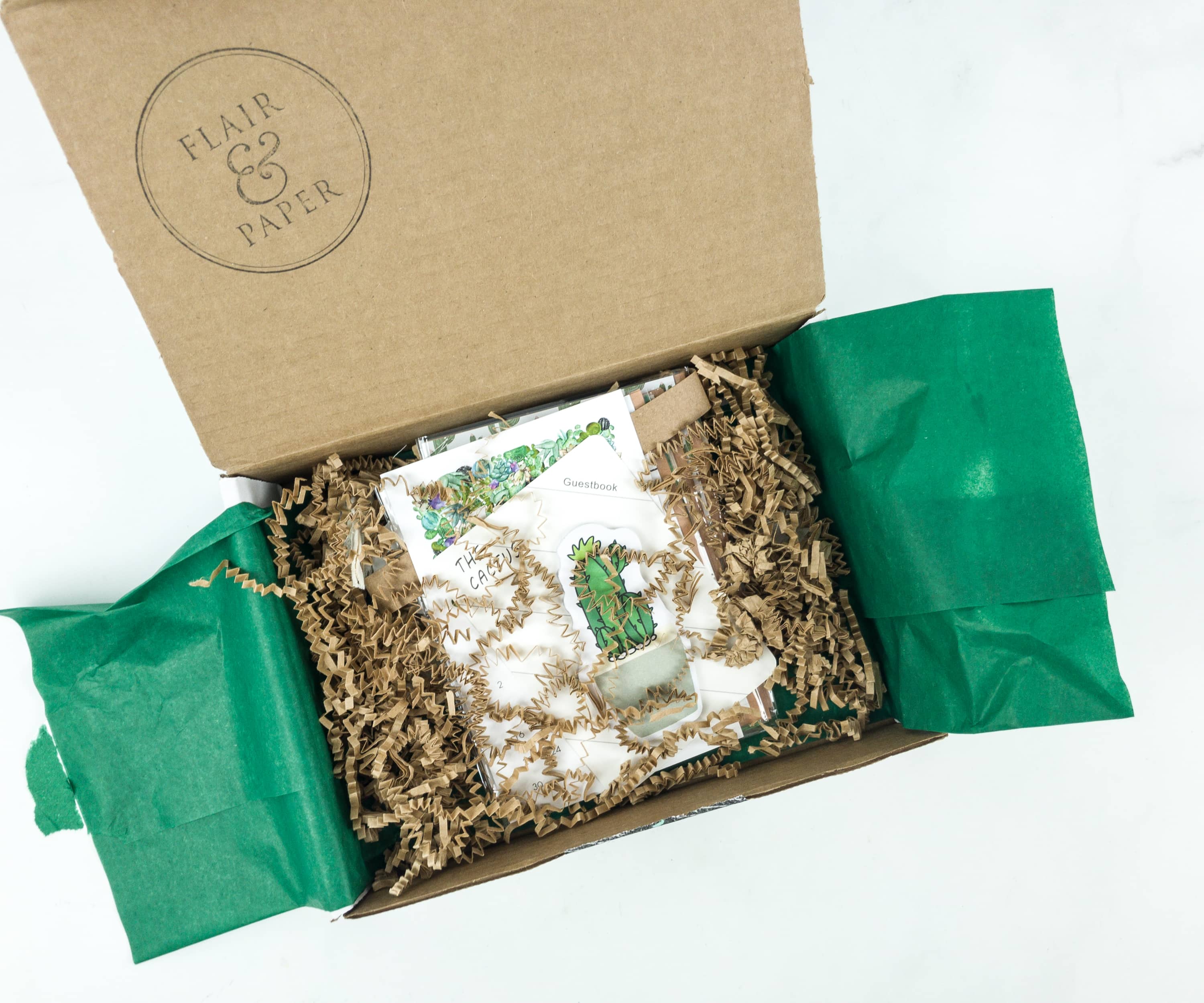 There are also squiggles that keep the items in place.
The simple and dainty aesthetics translates on the information card.
This month's theme is Stuck On You! We've got greeting cards, an important accessory bag, sticky notes, washi tape, and a calendar. I'm excited!
Everything in my box!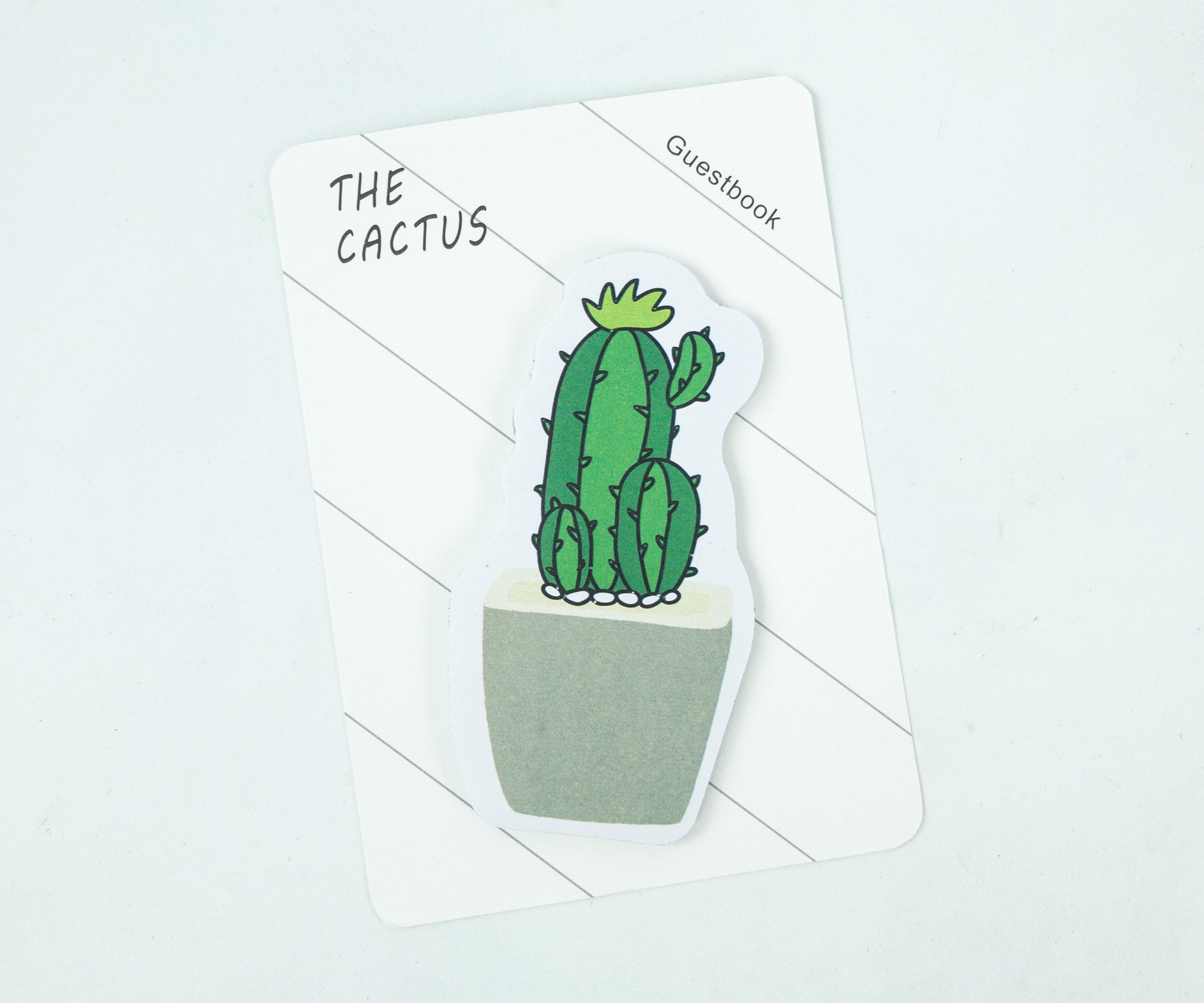 The Cactus Sticky Notes. I love collecting different sticky note designs, so I was happy to see this in the box. It's a cactus-shaped sticky note!

The pot of the cactus is where you can write your notes at. This is great for notebooks and journals, even for leaving short messages on your desk or bulletin board. Just stick them anywhere they can be easily seen.
June Calendar. Can't believe it's already June! Like the first calendar sheets from this box, it also has a minimalist design that fits any corner of the house or office. I really like its simplicity.
Important Accessory Bag. It's a cute pouch labeled as "important." It has a secured zipper enclosure adorned with some adorable tassels. It can fit pens and pencils, as well as other small stuff I use for crafts.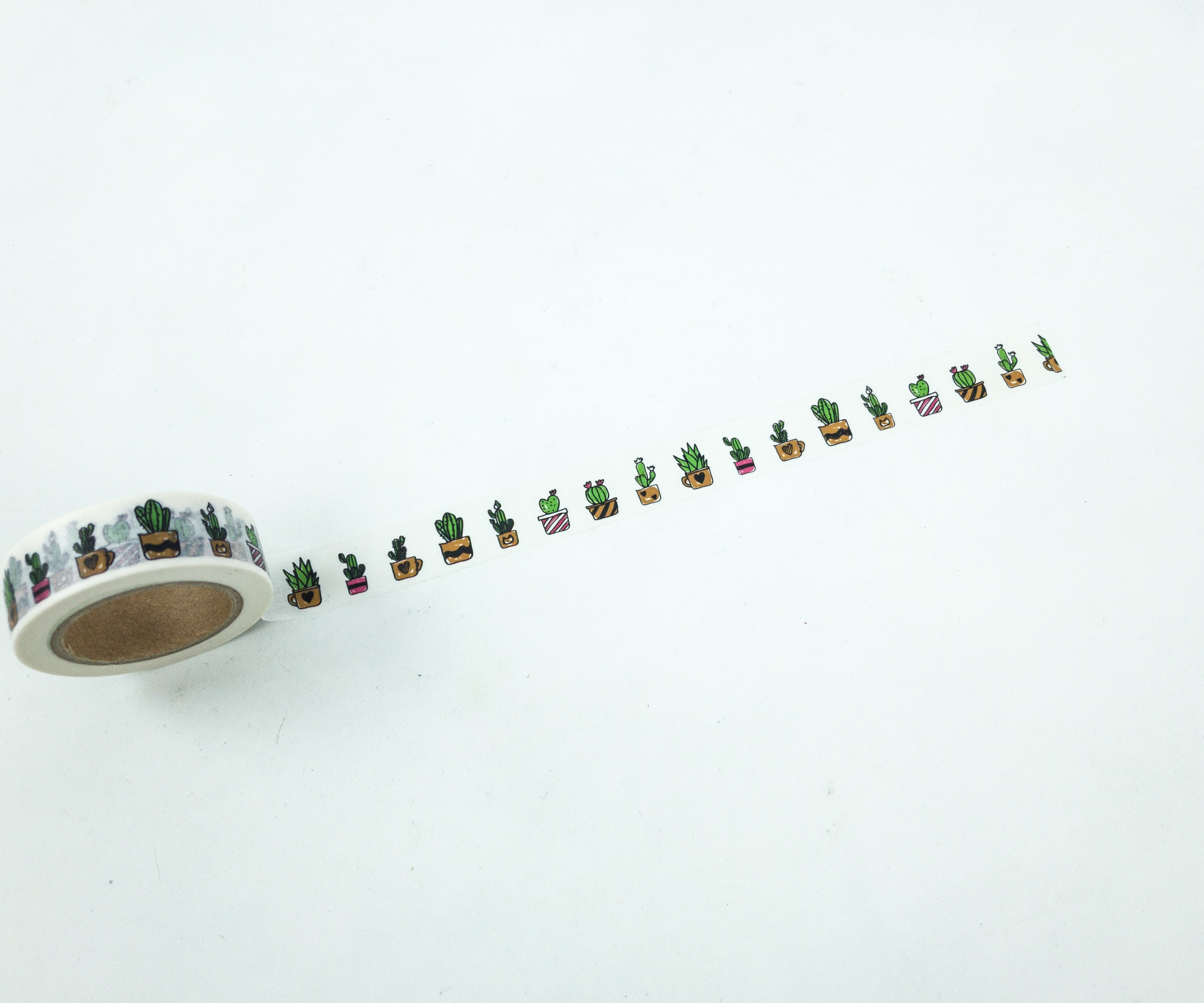 Cactus Washi Tape. To match with the sticky note, I also got a cactus washi tape! It can be used to add flair to notebooks, hold and stick some important stuff, or add borders on scrapbooks or journals.
The cactus came in different shapes and sizes!
Here's this month's bundle of lovely greeting cards.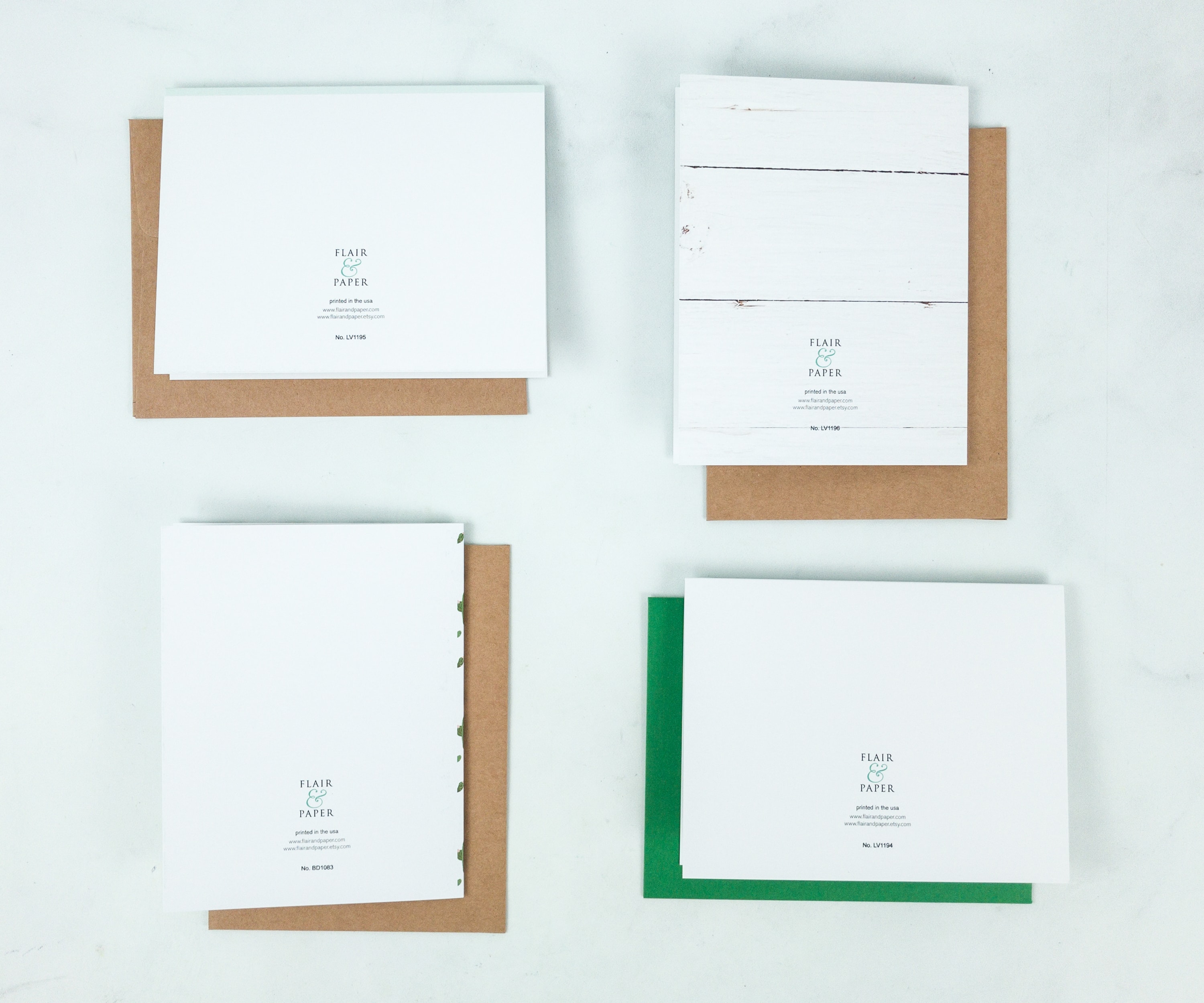 I love the assortment of cards in different lengths and templates. The package is also complete with envelopes. Each card has a different theme or design out front, but the insides are blank spaces so you can write all your sweet nothings on them!
Stuck On You Greeting Card. This vertical card would be a sweet affirmation of love for your partner or significant other. It says "stuck on you," with the text surrounded by a cute garland. It has a slightly rustic vibe, which I like.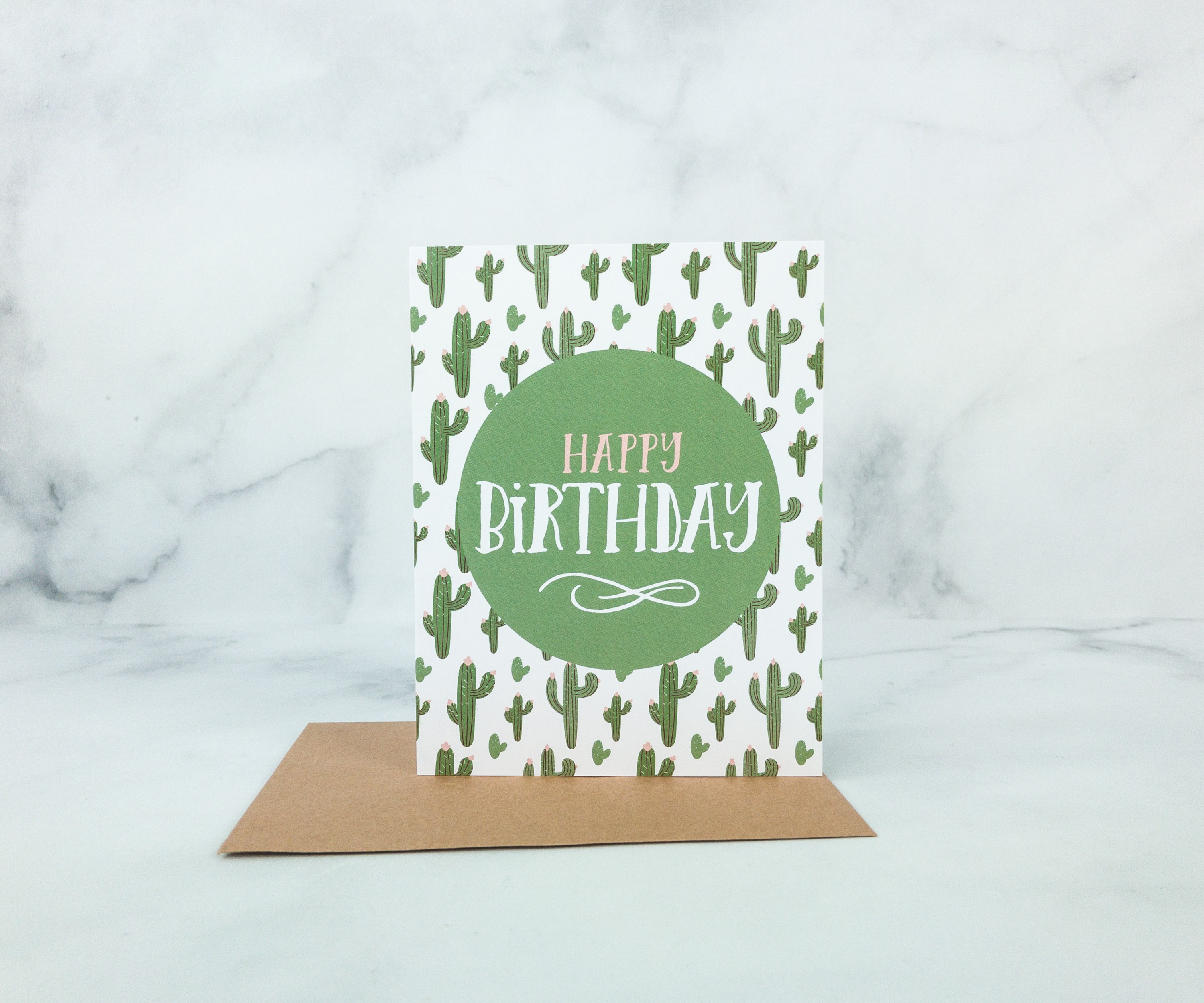 Happy Birthday Greeting Card. Another cactus-themed item is this birthday greeting card! It's dominated by green, which is cool on the eyes.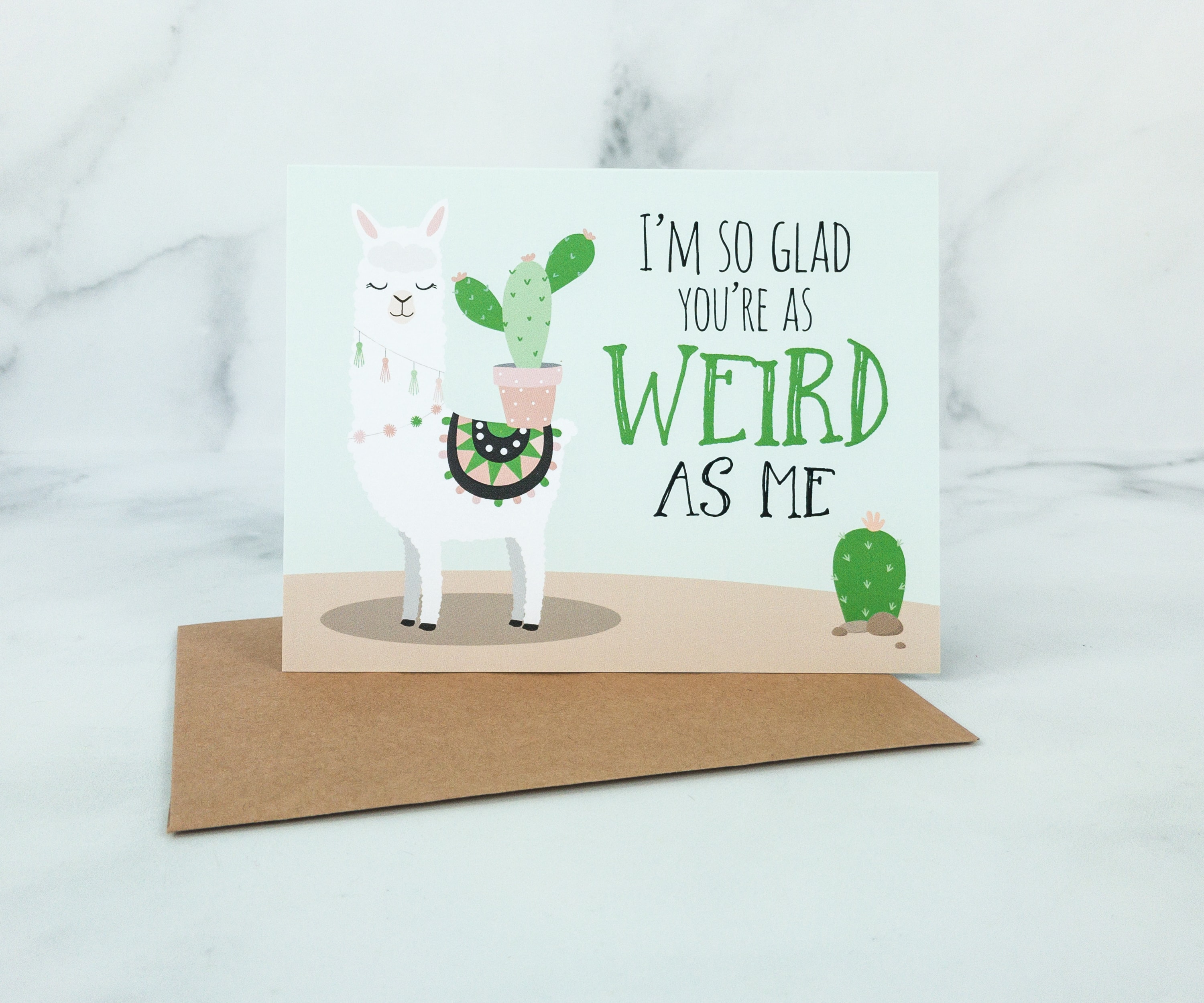 I'm So Glad You're As Weird As Me Card. The next card is a horizontal one, and you can use it to show your appreciation to a special person. It says "I'm so glad you're as weird as me," with an illustration of a llama and a pot of cactus behind it.
Today Is Your Day Greeting Card. May it be someone's birthday, anniversary, or first day at a new job, this is the perfect card to send. The cactus illustration on this card looks awesome and well-detailed.
Getting new stationery items and greeting cards every month is awesome! I love the themes that they come up with, as well as the cute and high-quality stationery that I can use both at home and in the office. This month's greeting cards had a nice variety. The cactus notepad and washi tape are so cute, while the accessory bag is just perfect for smaller items that I need to keep and organize. I really love everything in this box, and I am definitely looking forward to more fantastic stationery items in the future boxes!
What do you think about Flair and Paper box?