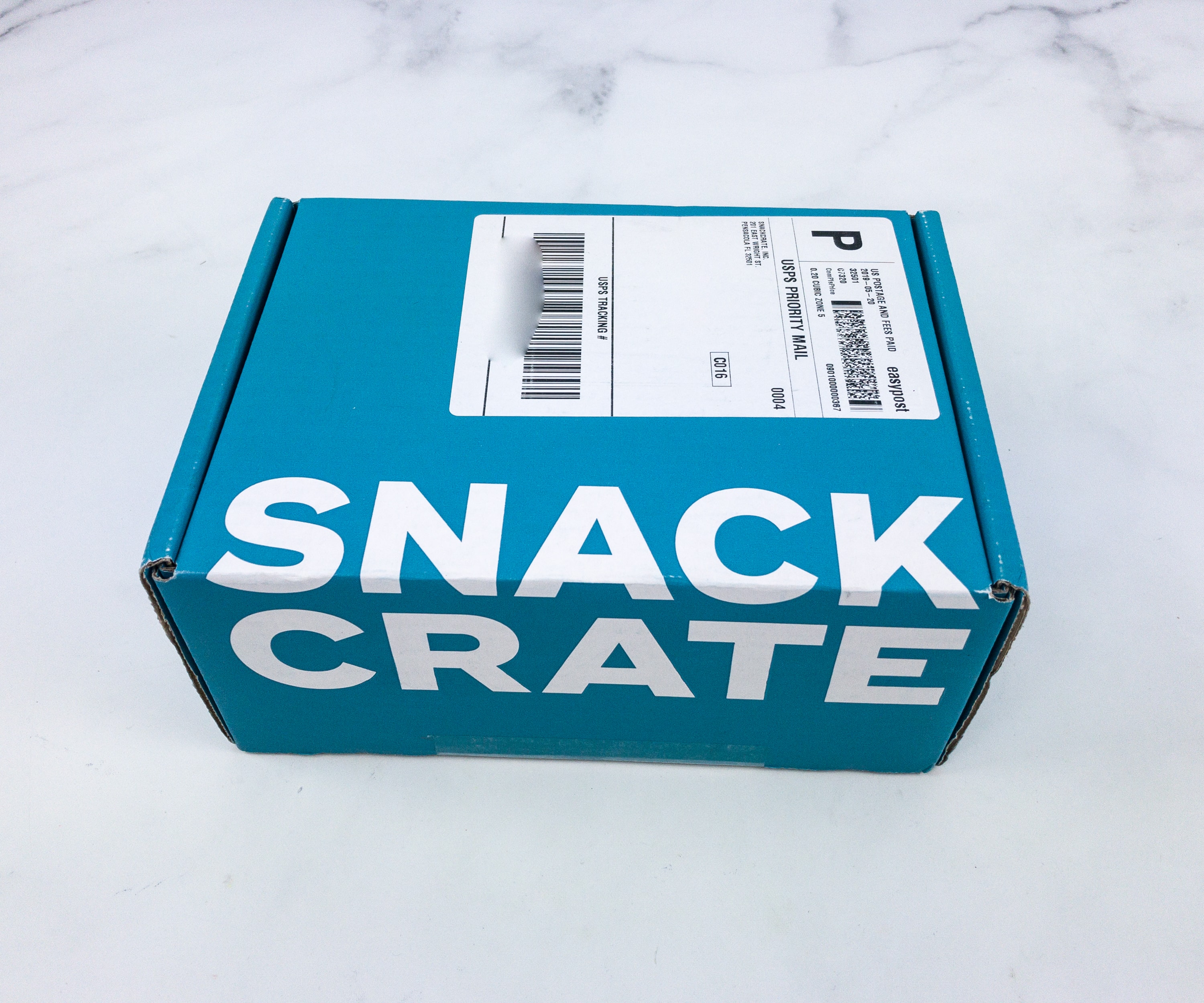 Snack Crate is a monthly subscription that provides the most interesting snacks and features new and exciting places from around the globe. They offer three sizes of the box: the $14 mini with 5 snacks, the $26 original box with 10-12 snacks, and the $49 premium box with 18-20 snacks.
DEAL: Save up to $14 on your first box. USE THIS LINK to get the deal. You'll save $2 on the mini, $6 on the regular box, and $14 on the premium box!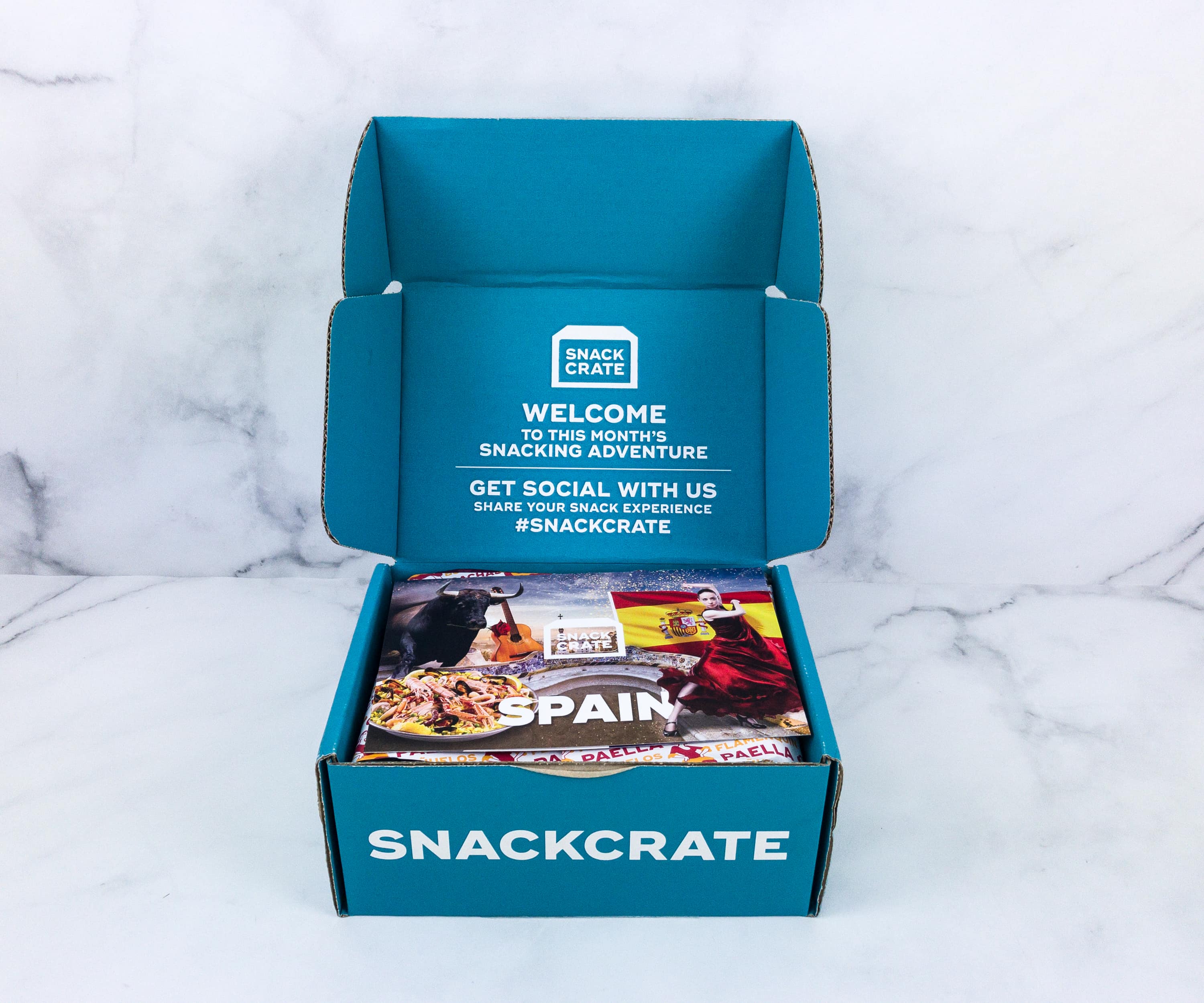 There's a card on top of the snacks.
When you sign up, your first box will be from a country of your choice. You have the option of adding a drink for $6, which I think is a pretty pricey option, and I passed.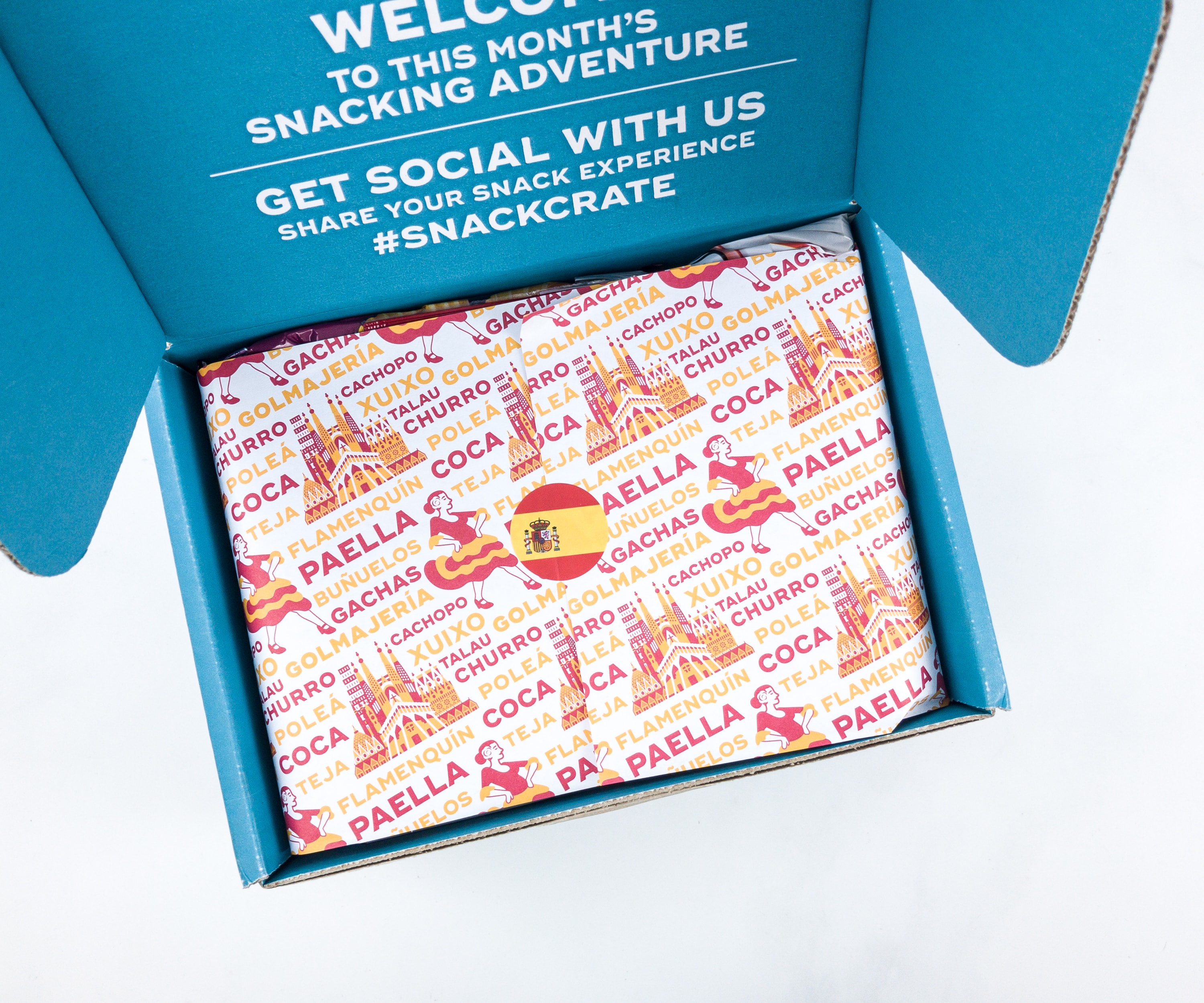 All the treats are covered by a printed paper sealed with a sticker.
As usual, the box is filled to the brim. The bigger snacks are on top.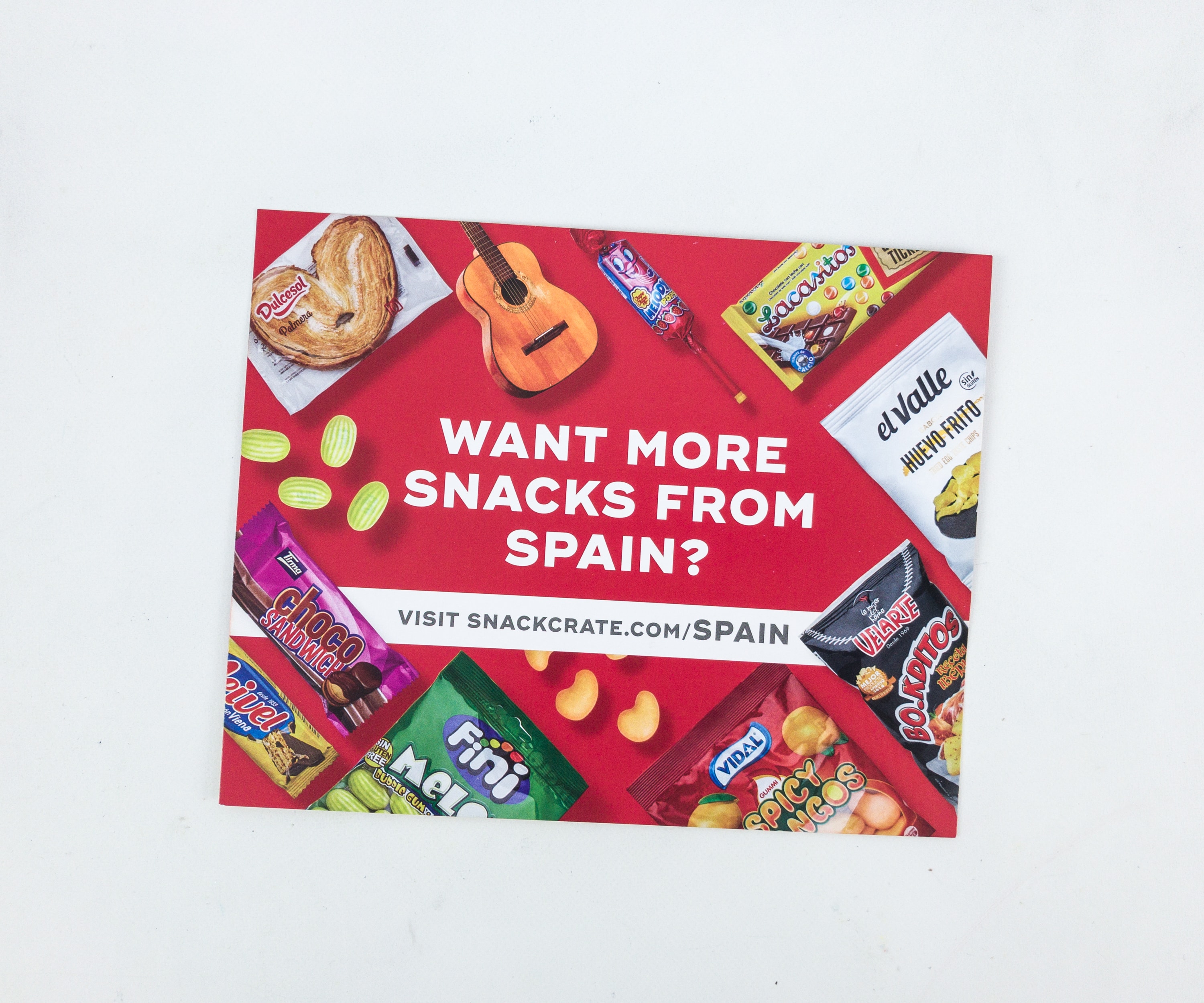 The box includes a promotional card.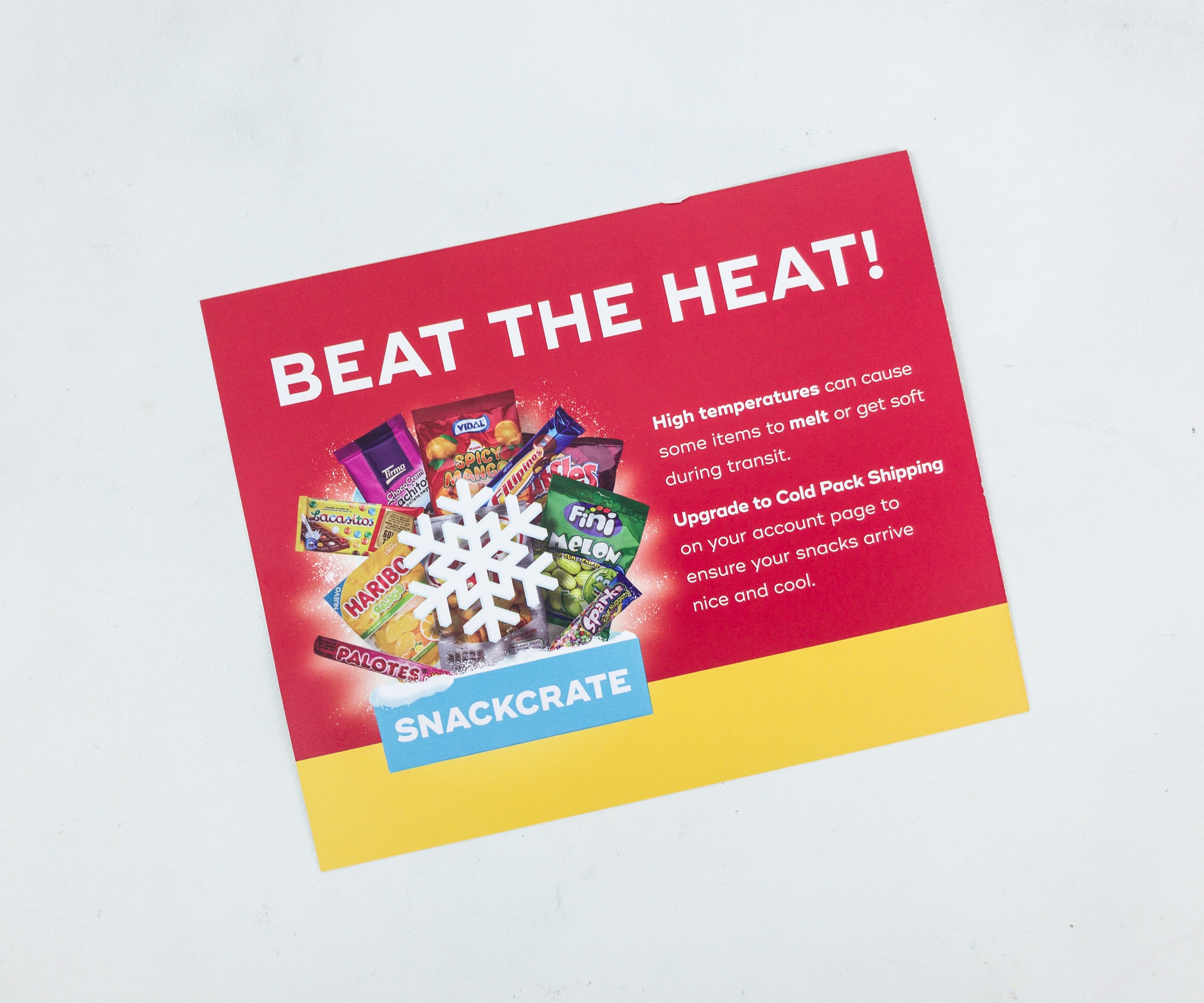 According to the back of the card, you can upgrade your box to cold pack shipping to avoid the melting and softening of some snacks during transit.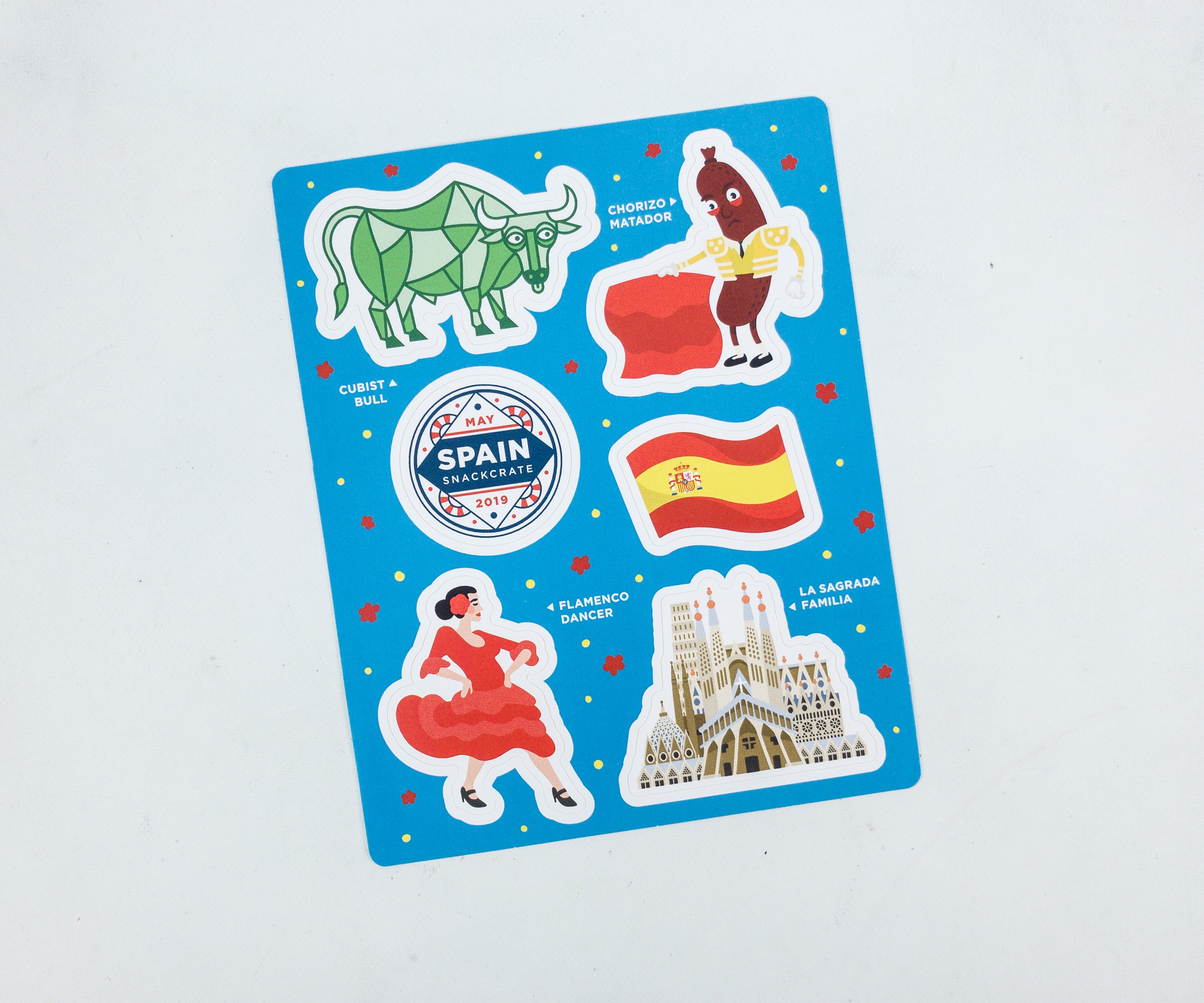 There are also cute stickers which are related to the featured country.
For May 2019, we got snacks from Spain!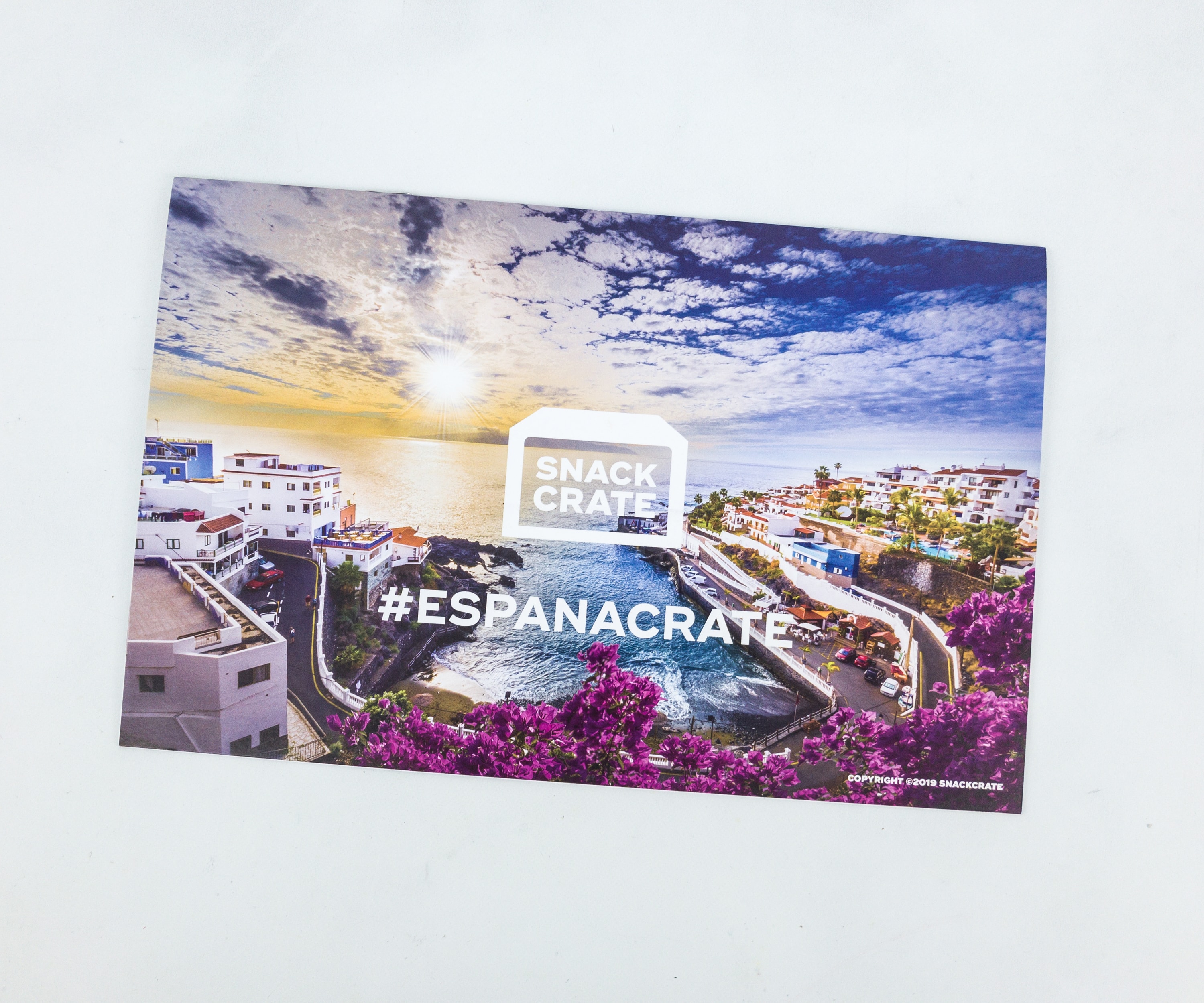 At the back of the booklet, there is a beautiful scenery with #ESPANACRATE.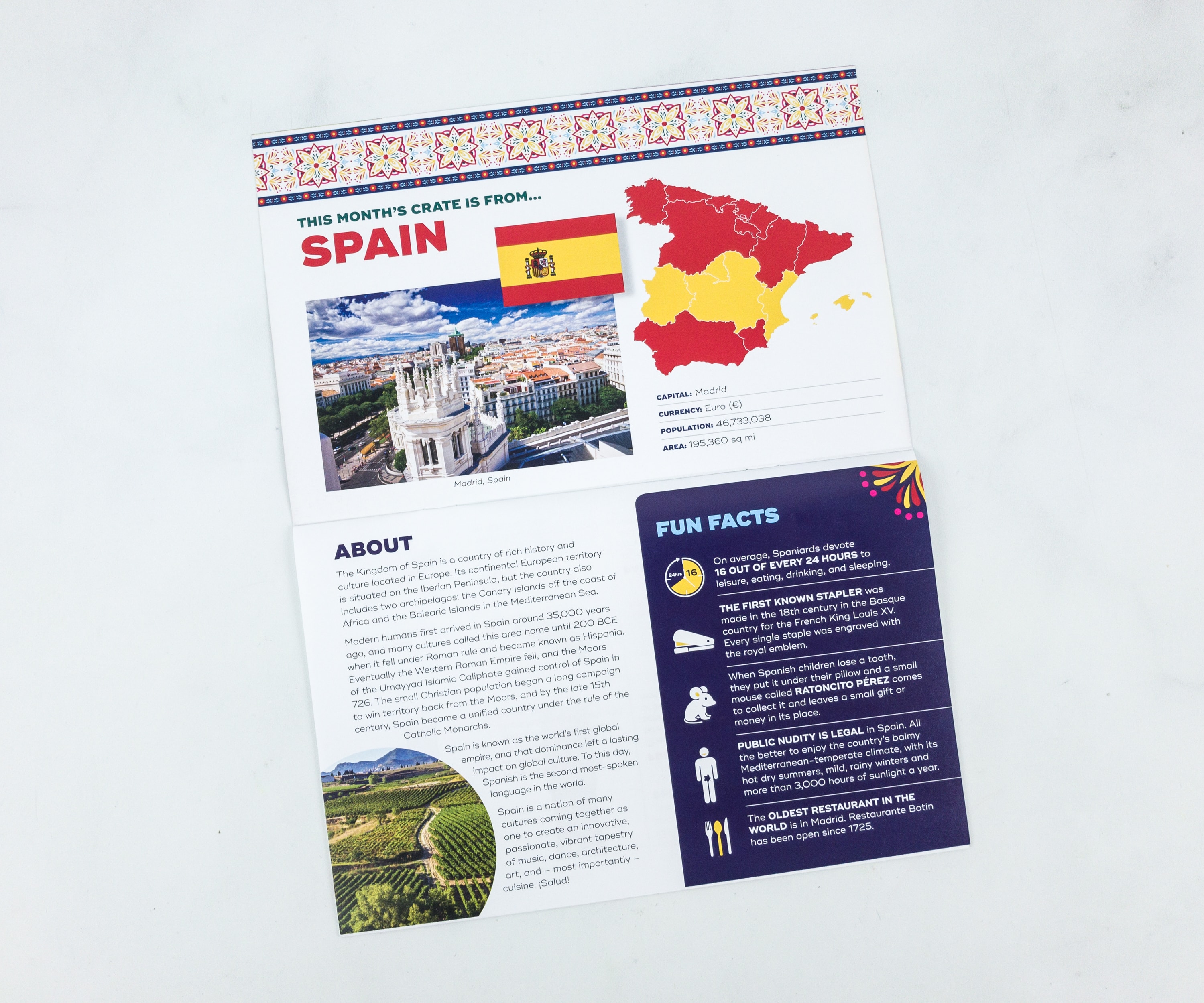 The booklet provided us with some fun trivia about Spain.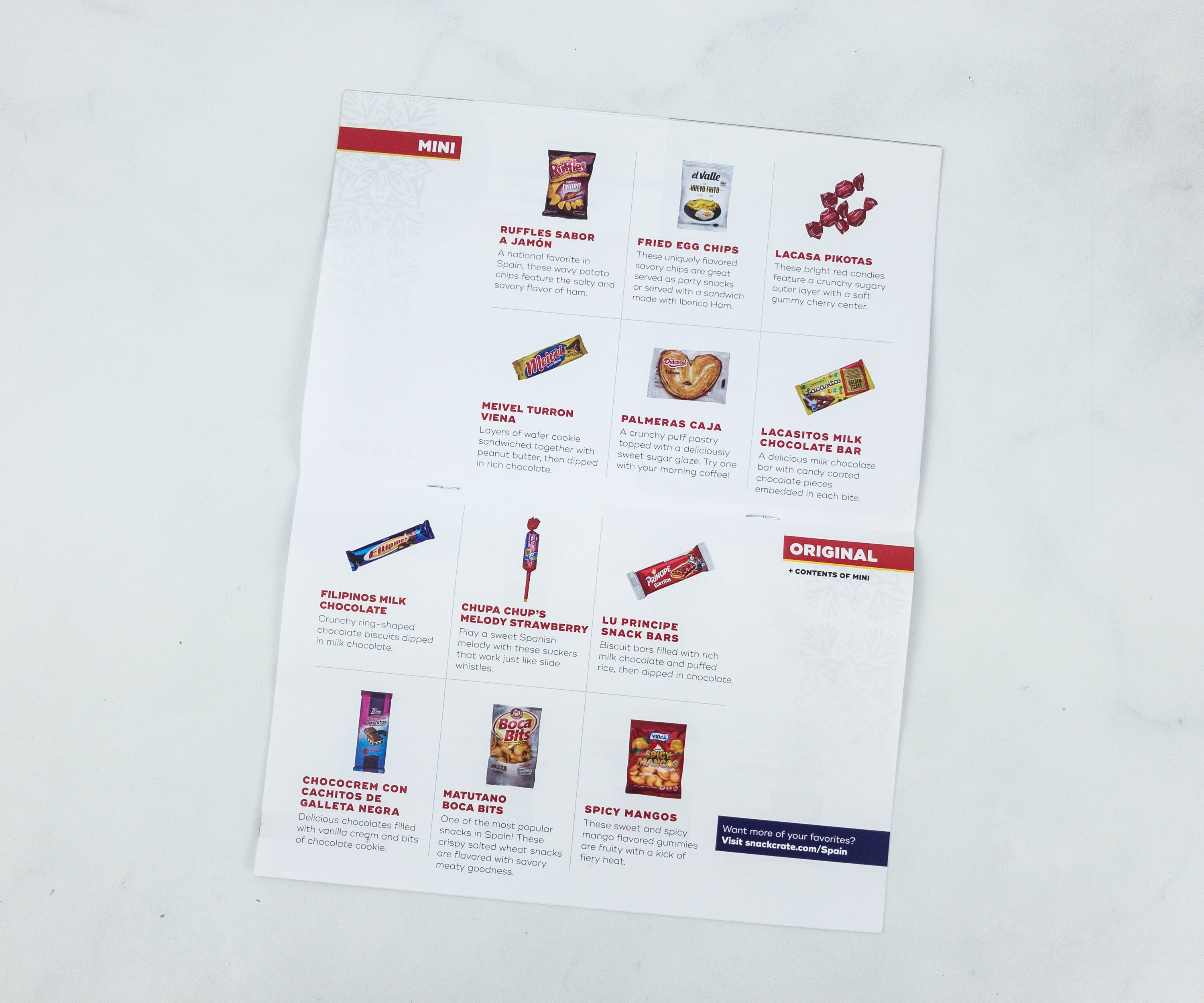 It also lists all the snack items inside the box, which are grouped into different box levels: Mini, Original, and Premium.
Aside from Premium, you'll also see the drink upgrade!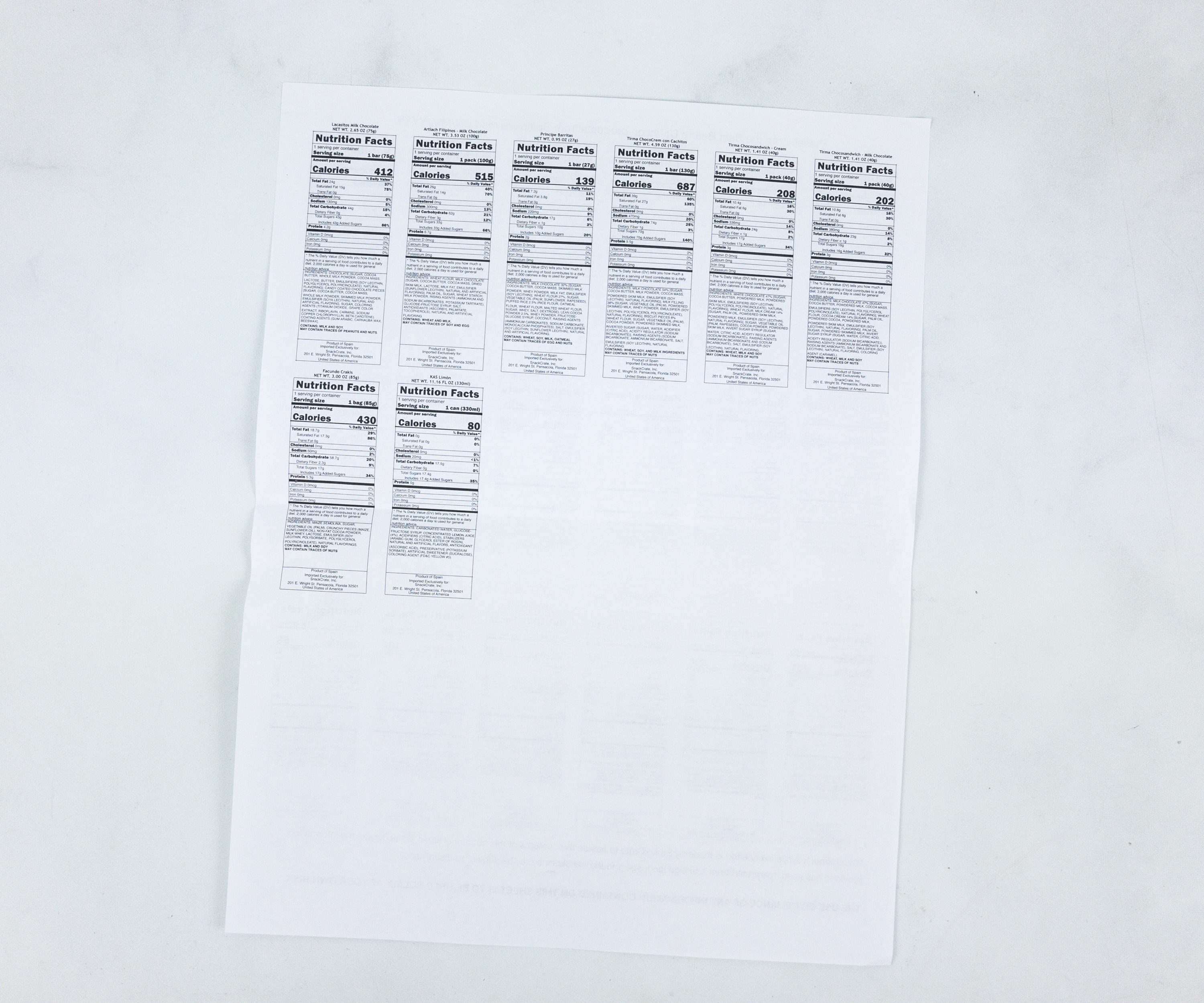 All the nutritional content of each item is shown on a separate insert.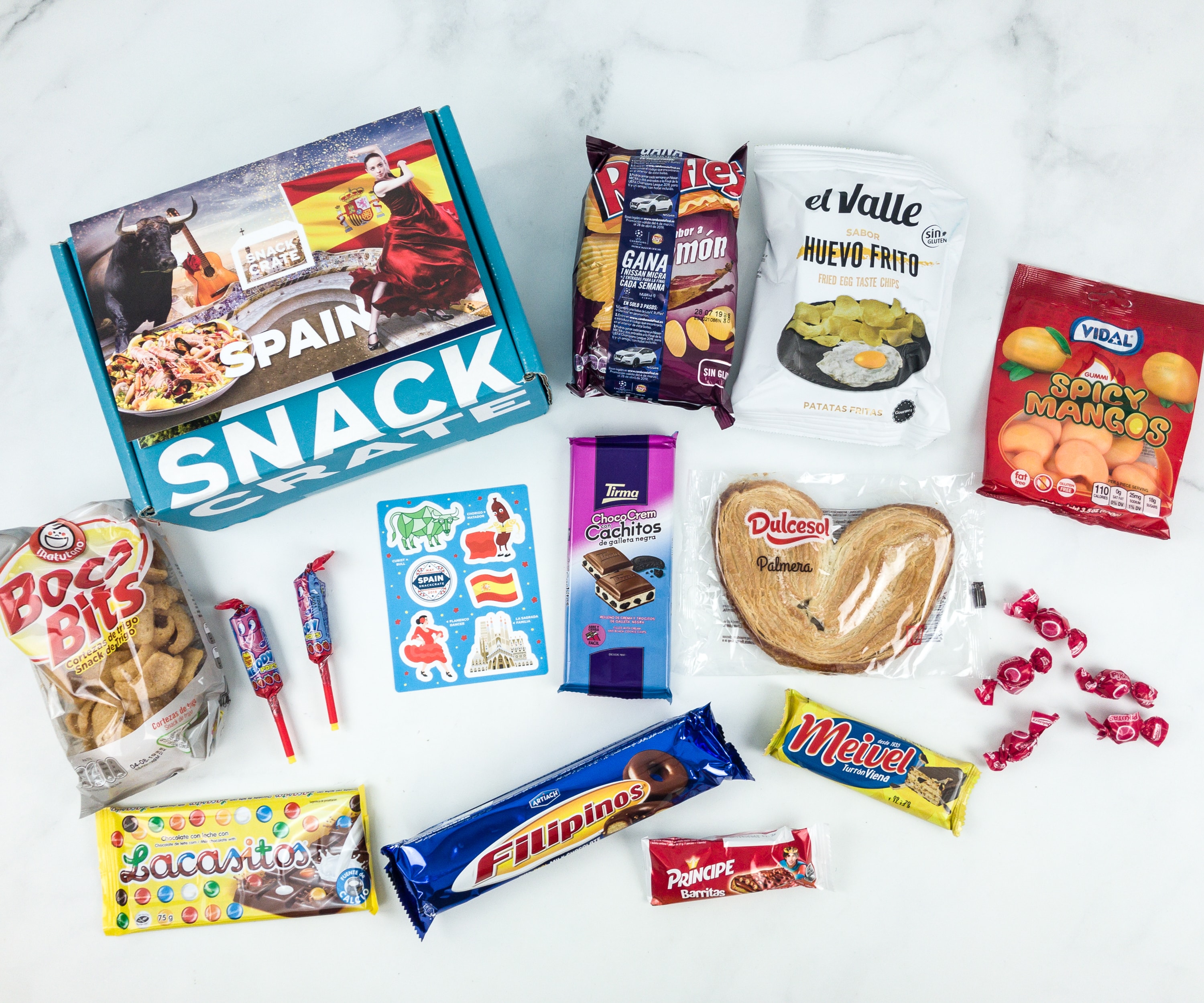 Everything in this month's box!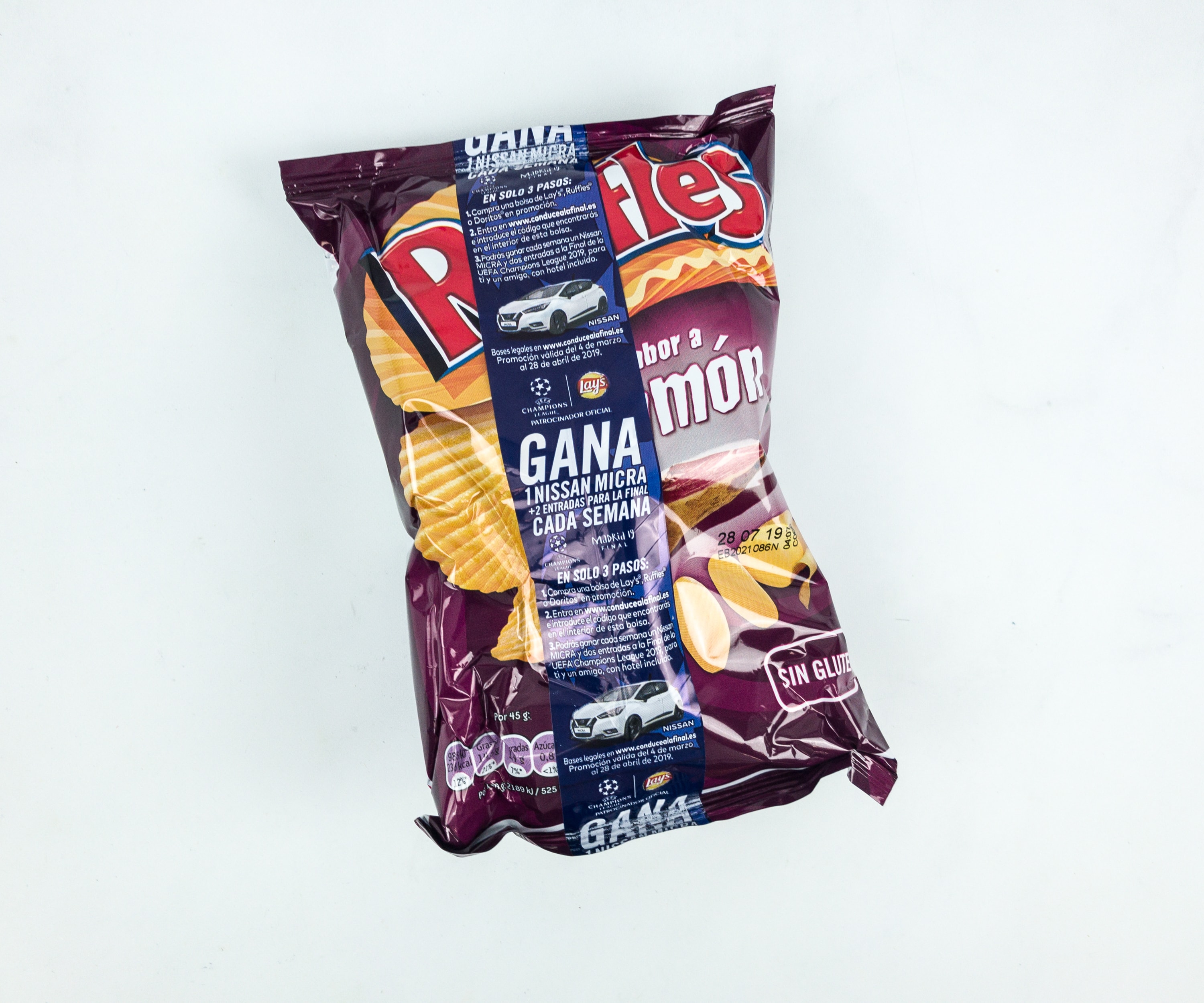 Ruffles Sabor A Jamon. These wavy potato chips are ham-flavored. Every piece boasts crunchiness and a rich savory taste, perfect to be paired with soda or even beer!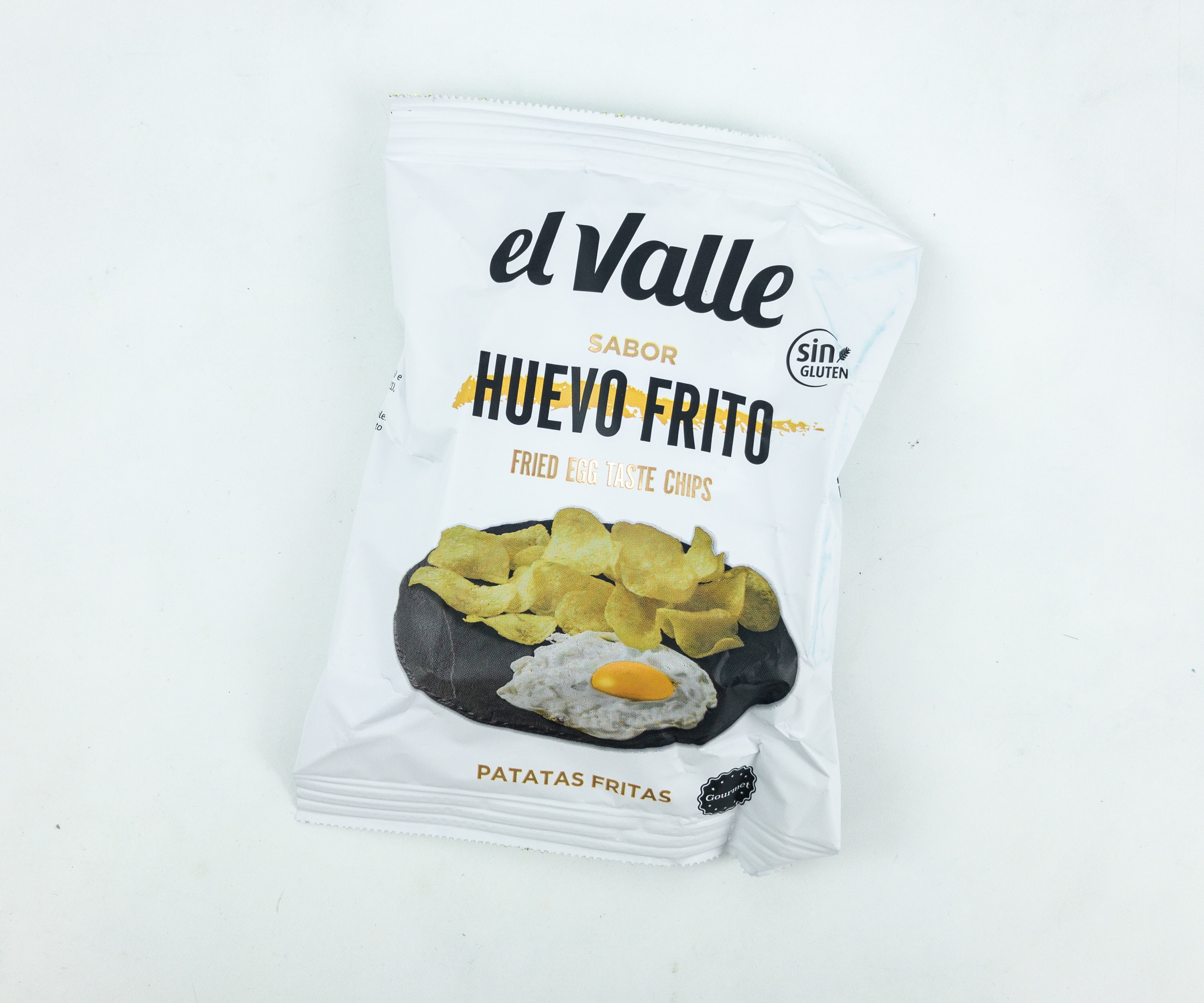 Fried Egg Chips. There's another pack of potato chips, and this time they're thin and crispy. What makes them unique is that the fried egg flavor. I've never tasted anything quite like this before and it's really awesome. On the first bite, it's just like any other crispy potato chip but wait until it melts in your mouth.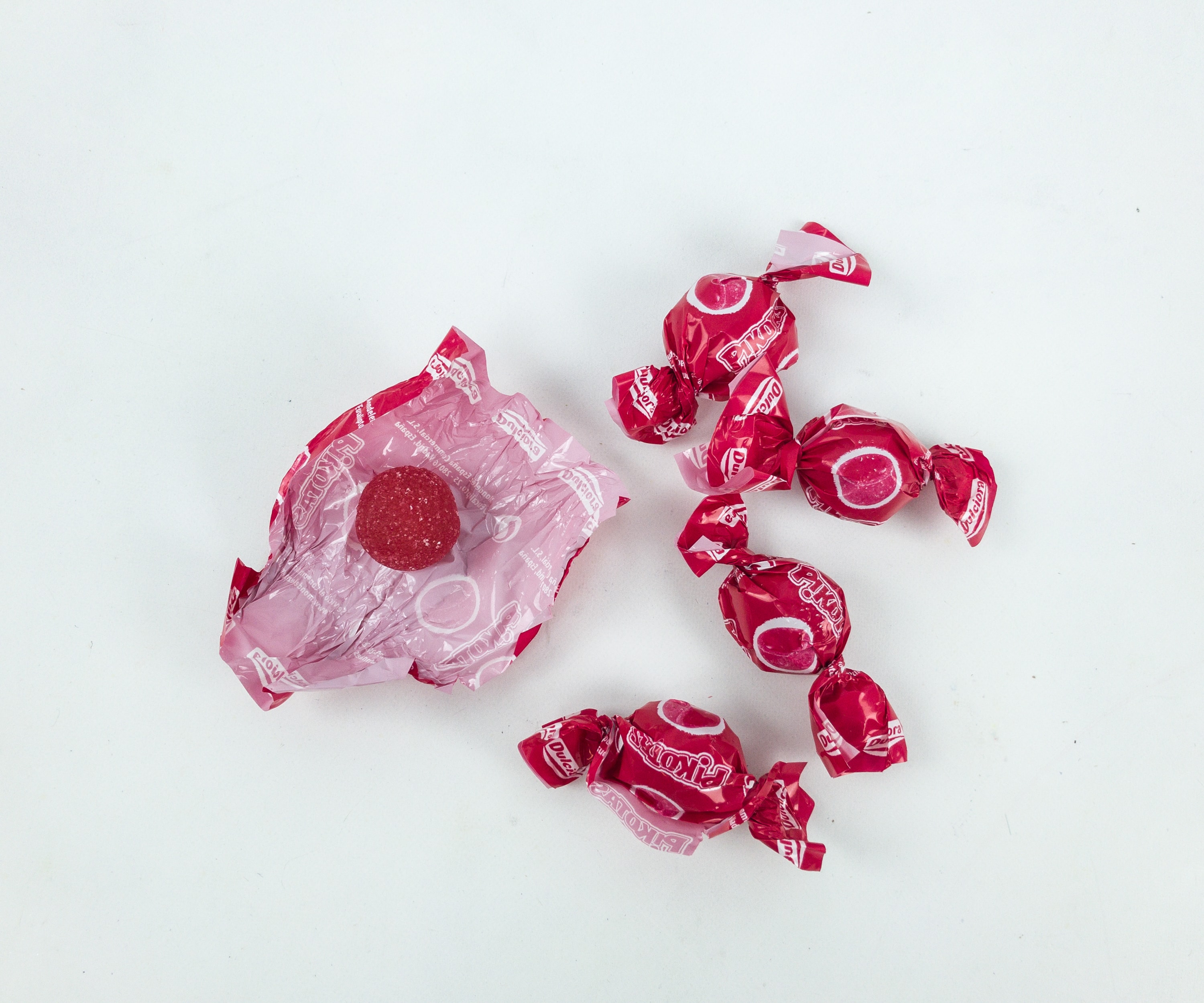 Lakasa Pikotas. These cherry-flavored candies that feature a crunchy and sugary shell with a soft and chewy cherry inner layer. We got five individually wrapped candies in the box.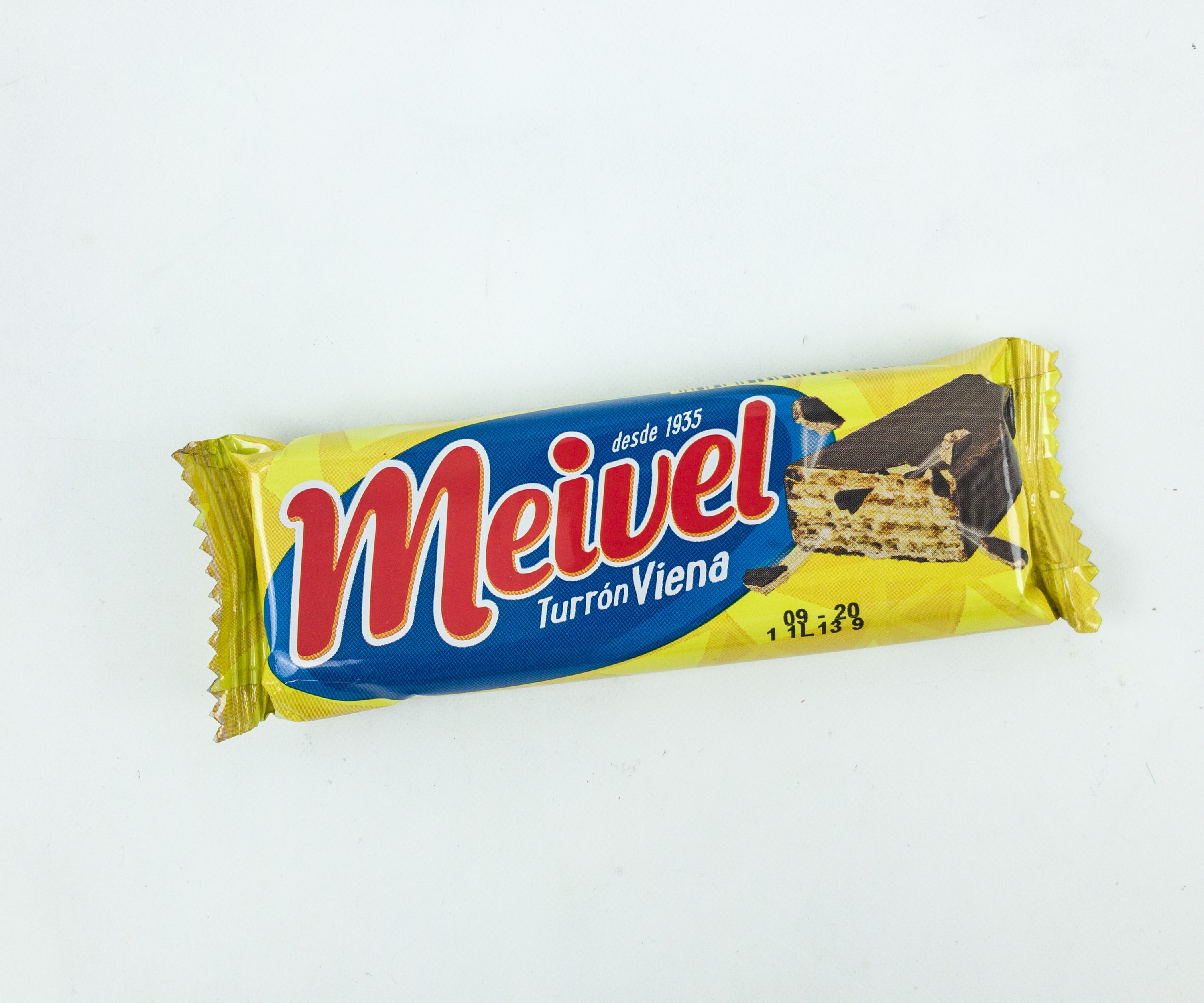 Meivel Turron Viena. It's a snack bar made with a crispy wafer and peanut butter, then coated with creamy chocolate. So delicious and filling!
Palmeras Caja. This snack looks like a slice of bread, but it's actually crunchy and glazed with sugar. It makes the perfect breakfast, especially when paired with a hot beverage.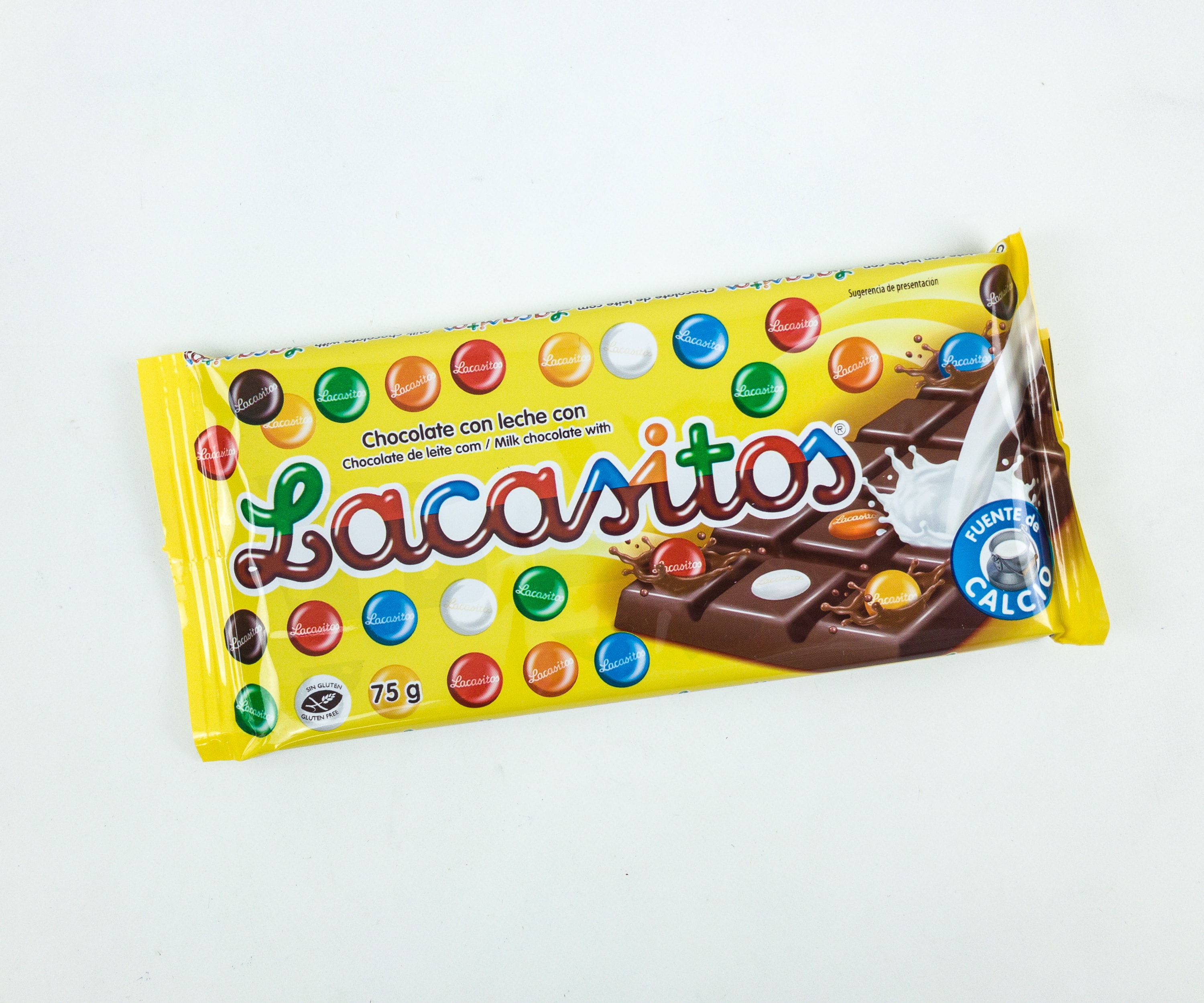 Lacasitos Milk Chocolate Bar. This is not your ordinary milk chocolate bar! Each portion of the bar is embedded with a sweet and luscious candy-coated chocolate that give extra crunch in every bite.
This bar can be divided into 24 smaller pieces, making it the perfect snack to share with the whole family!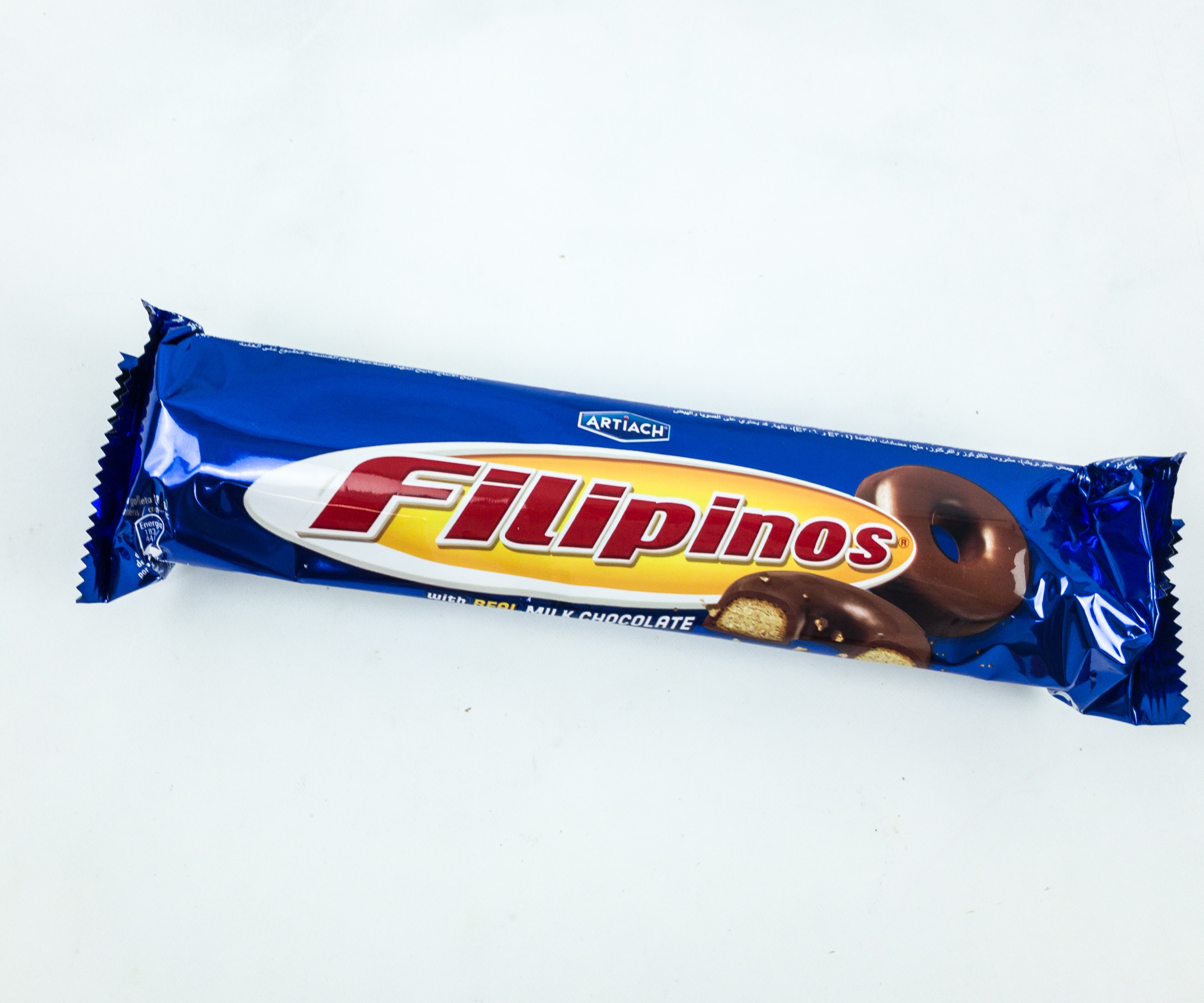 Filipinos Milk Chocolate. These biscuits look like chocolate-coated doughnuts!
Each pack contains 17 pieces of crispy biscuits, so you can share them if you want to.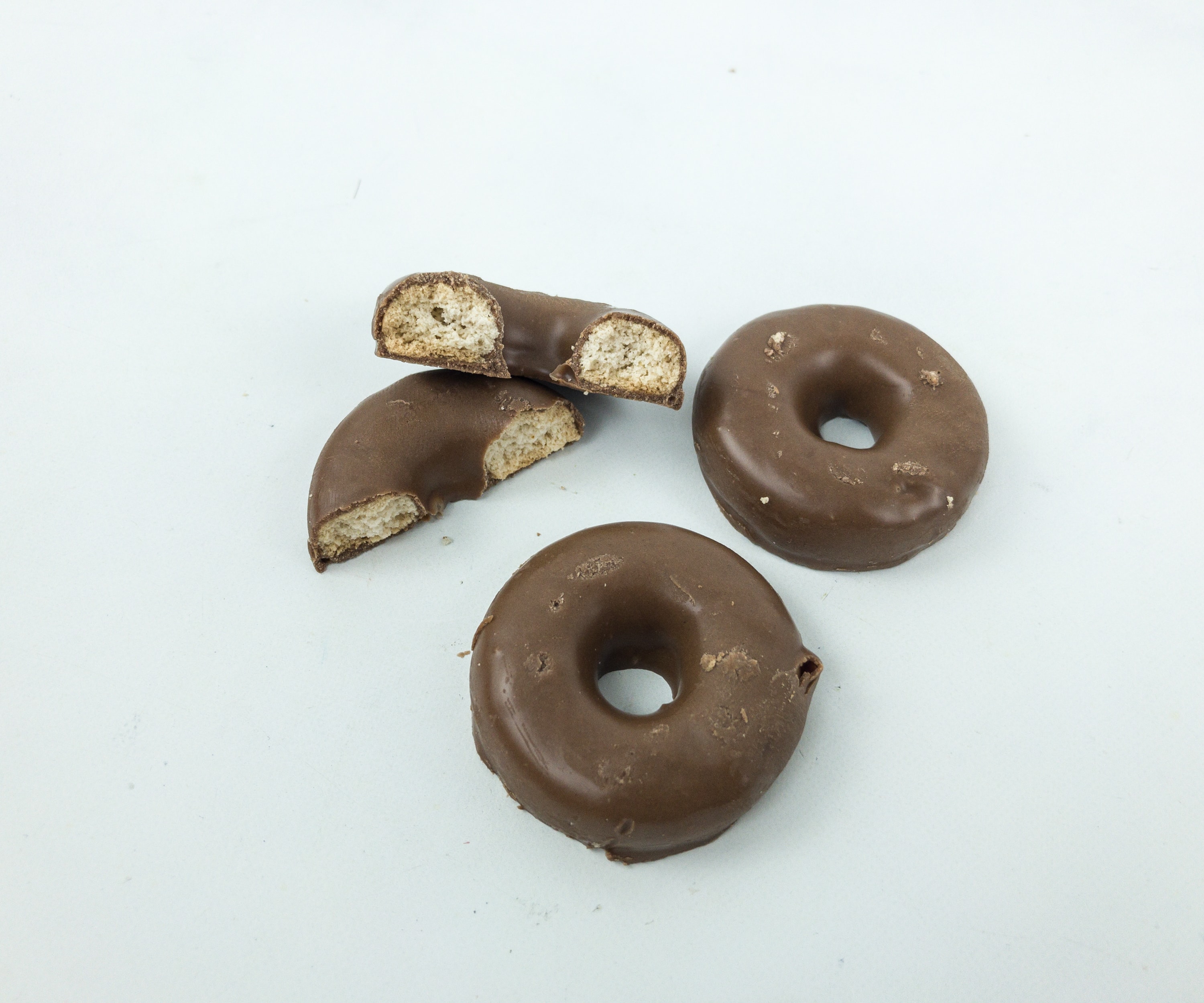 It's crunchy and yummy, definitely an easy way to satisfy your sweet tooth.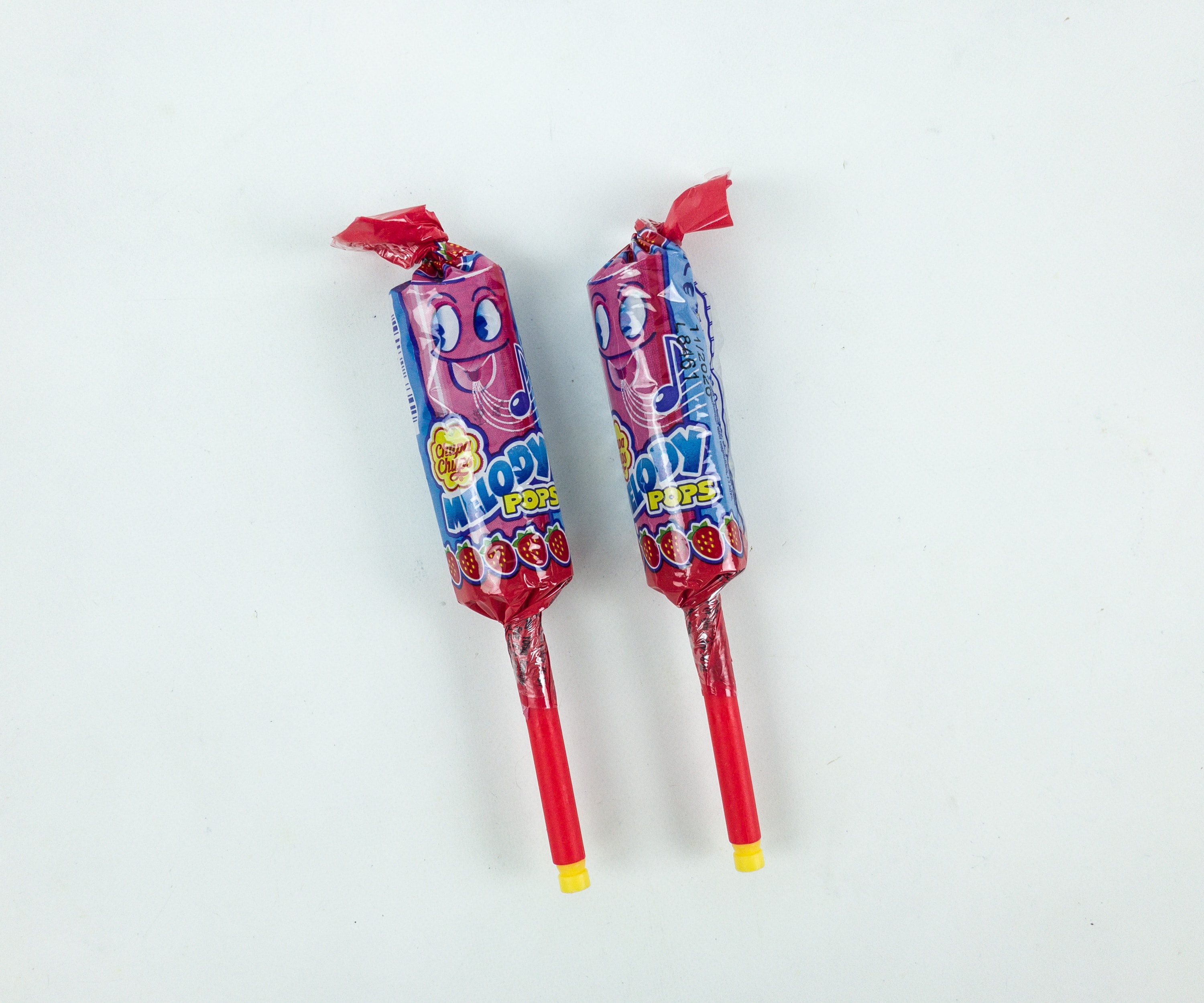 Chupa Chup's Melody Strawberry. You'll never go wrong with Chupa Chups! We got two in strawberry flavor and the lollipop itself is elongated and not spherical like the regular ones.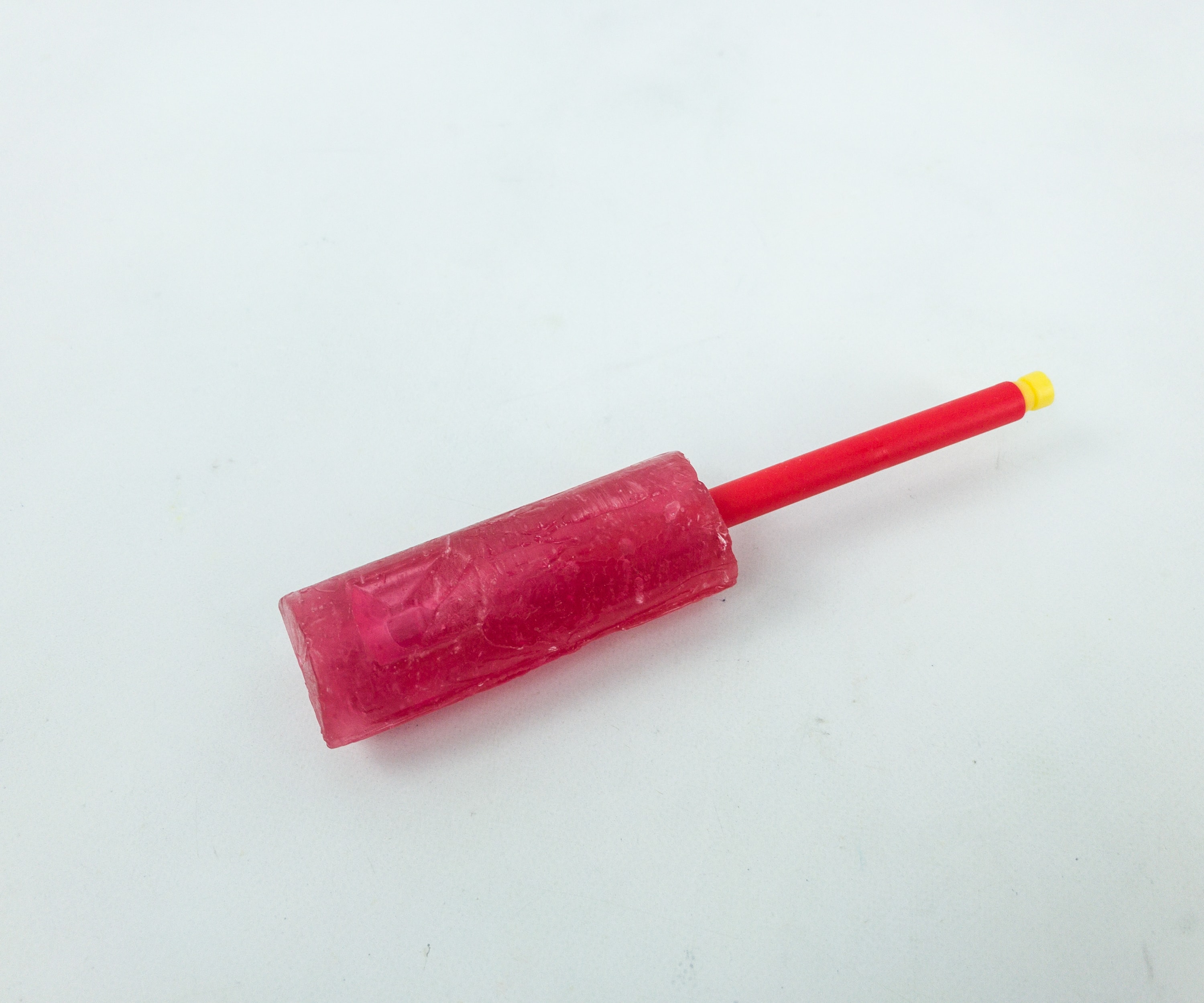 The hard candy is so flavorful!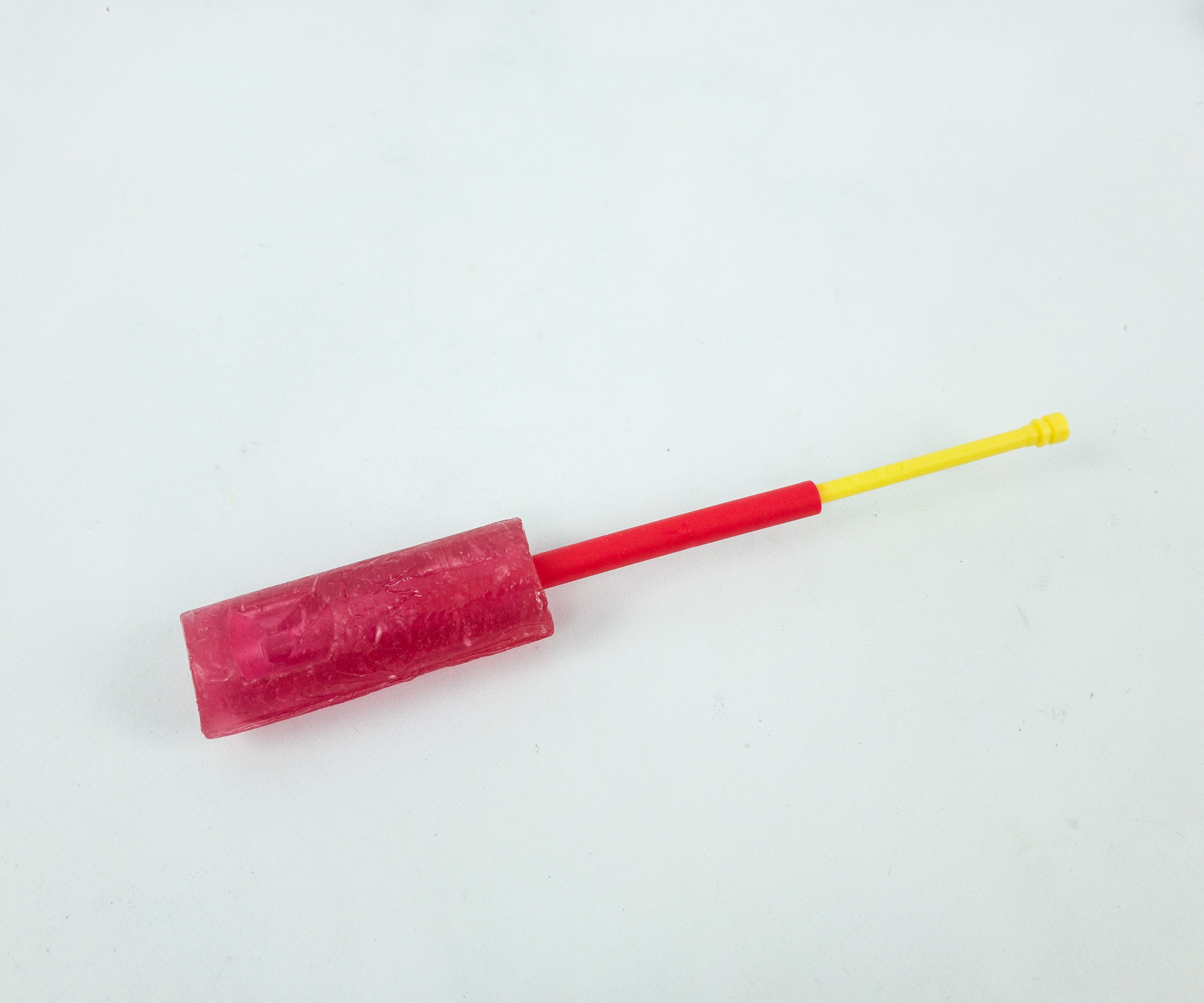 Once you're done with the candy you'll get a surprise sliding whistle toy!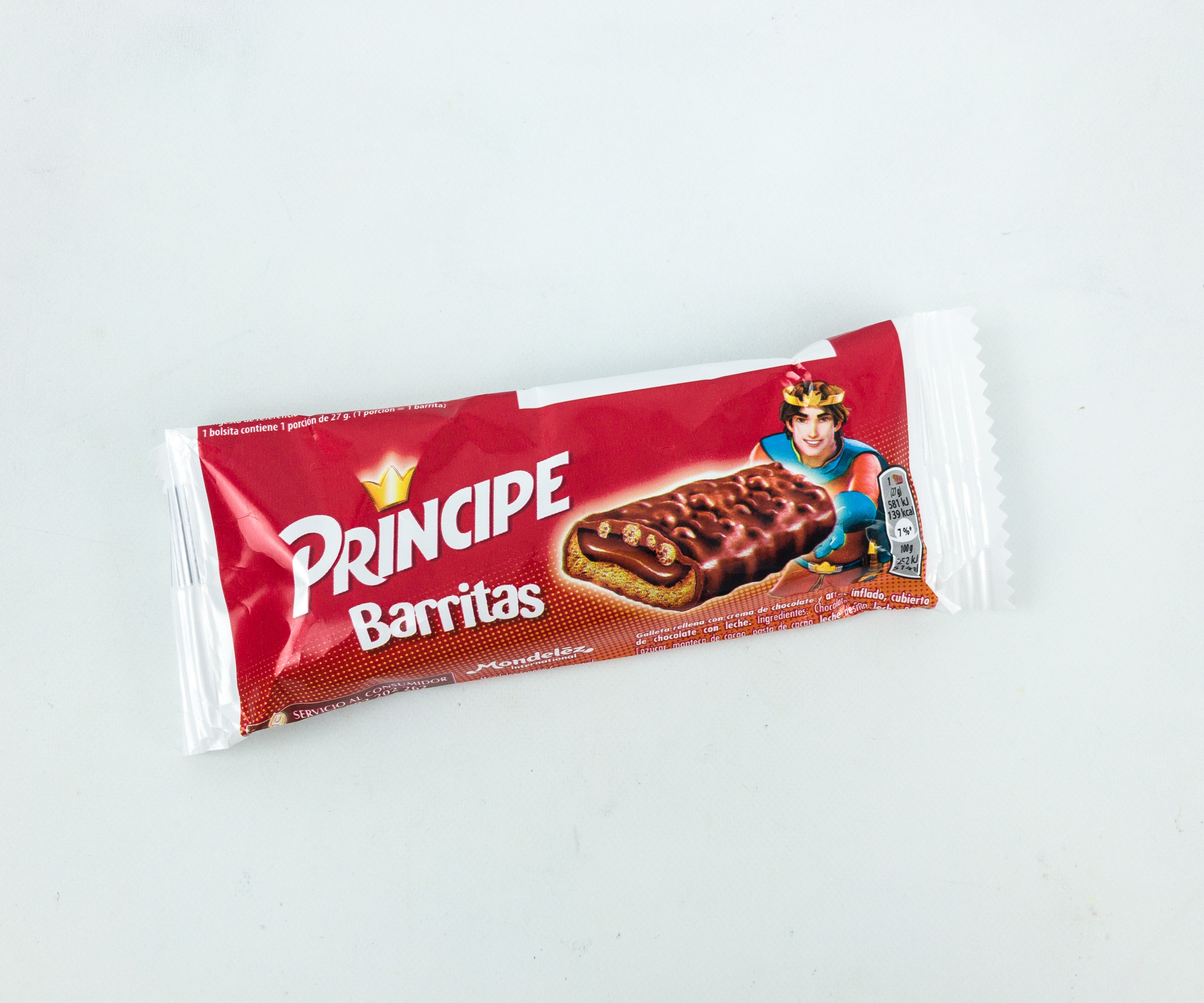 Lu Principe Snack Bars. It's a crunchy snack bar made with biscuit and crispy rice puffs, then dipped in creamy milk chocolate. The rice puffs and the chocolate are perfect together!
Chococrem Milk Chocolate. We got another chocolate bar. It's a premium chocolate bar filled with creamy vanilla and crispy chocolate bits.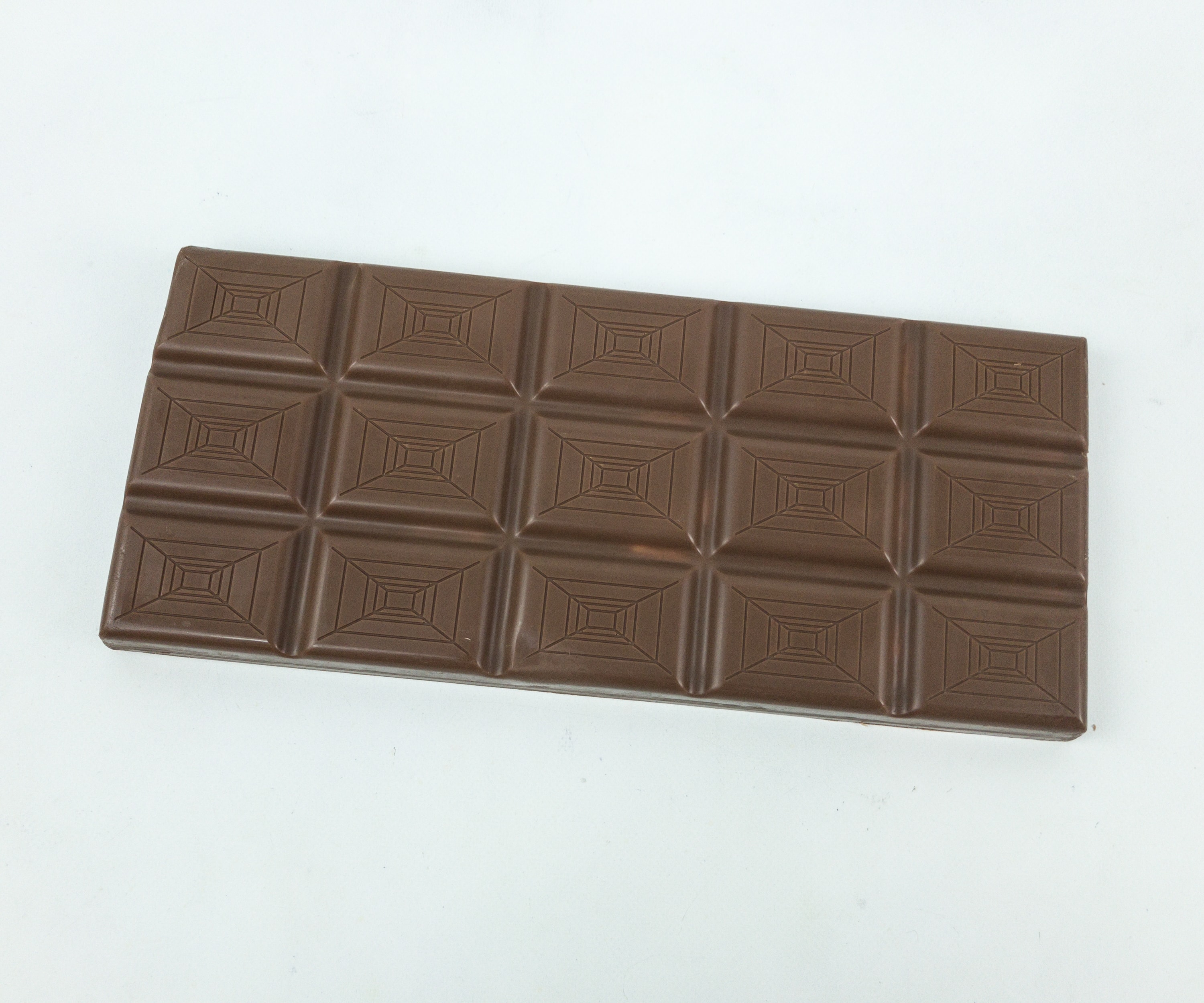 Each bar can be broken down to 15 smaller pieces, perfect for sharing.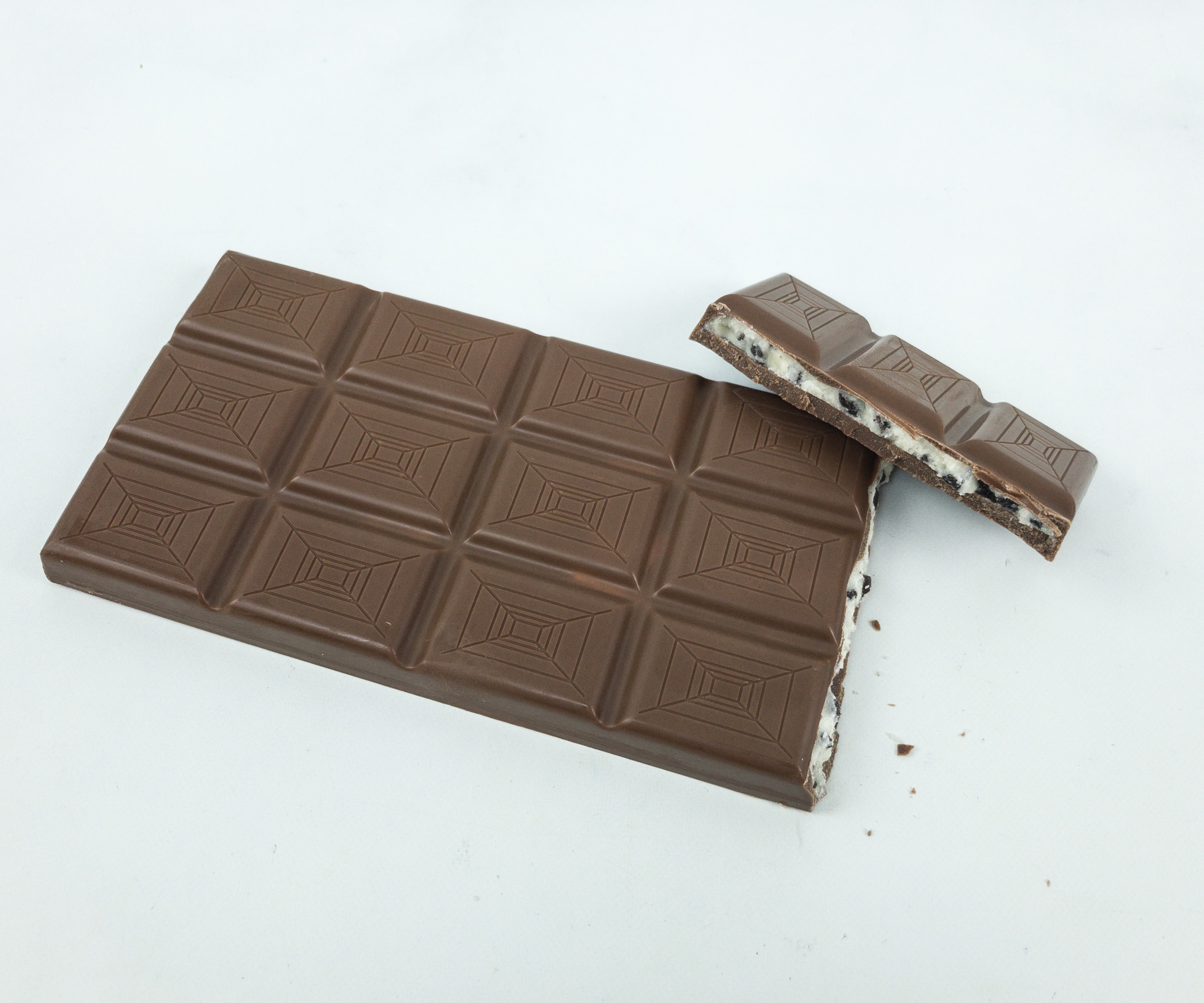 What makes this chocolate pretty special is its unique vanilla filling and crispy chocolate cookie bits. So sweet, I can't get enough of it!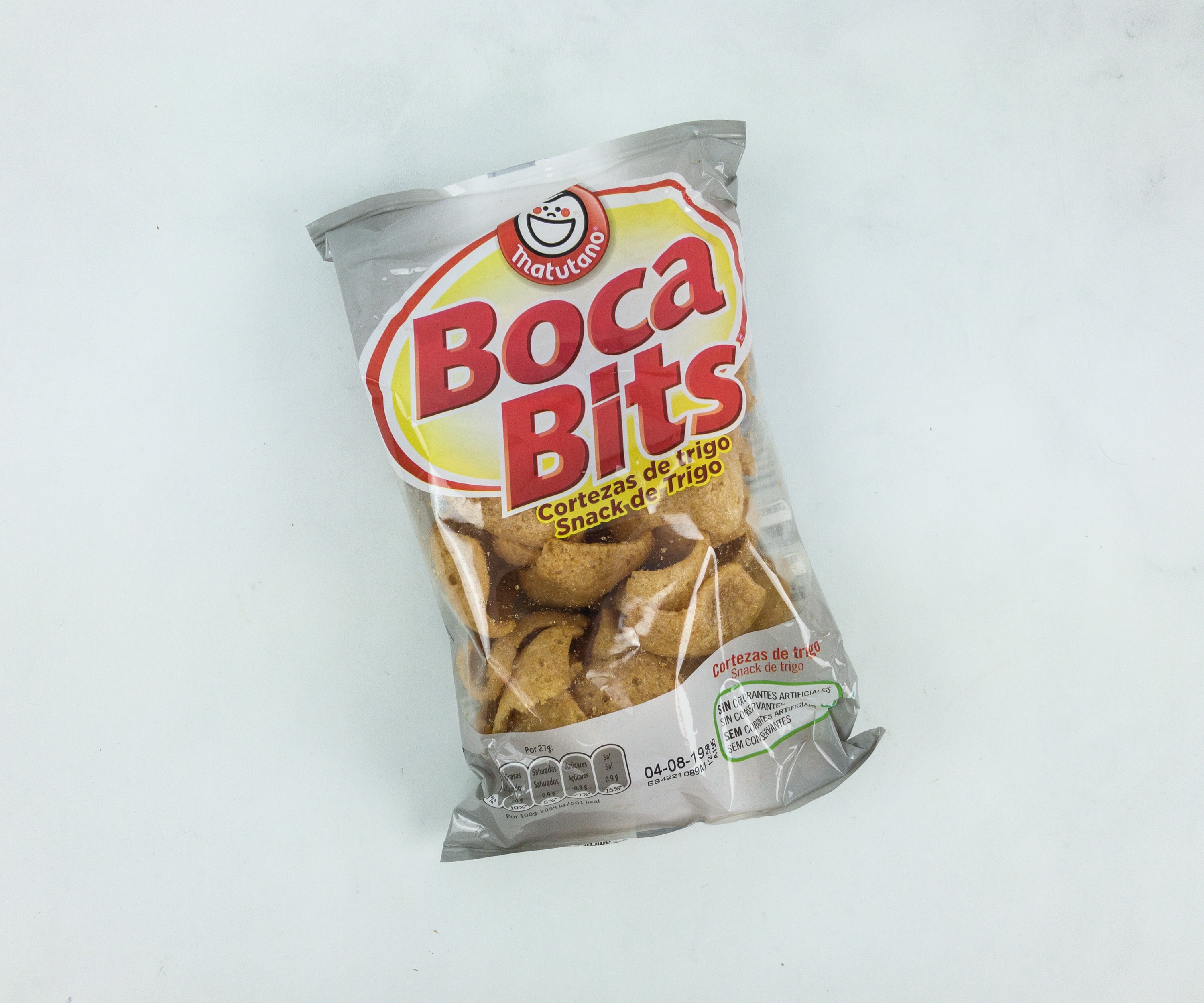 Matutano Boca Bits. Boca bits is a popular snack in Spain. It's made with wheat mixed with a meaty flavor. Each piece turned out crunchy and satisfying to eat.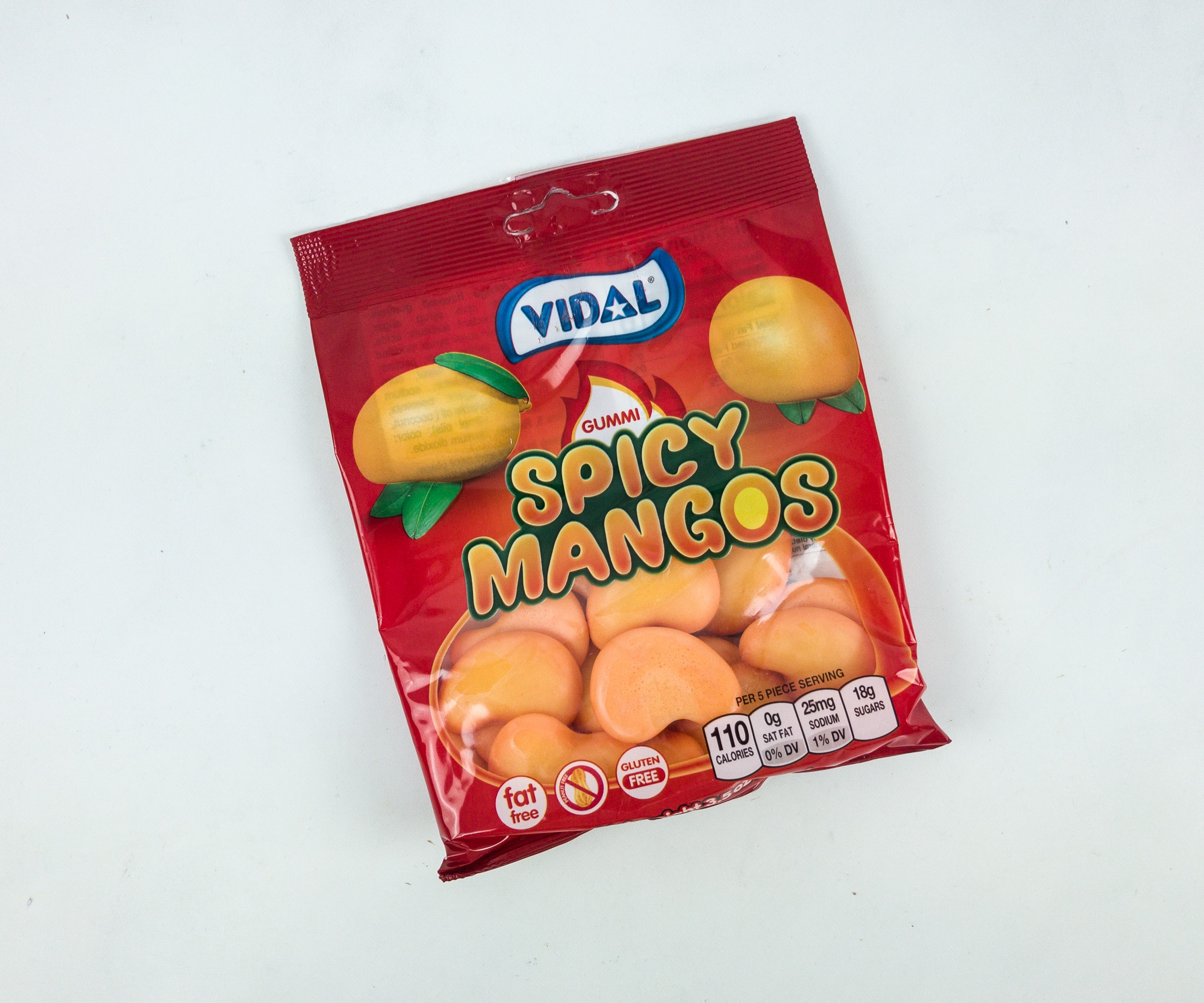 Spicy Mangos. Mangos are usually sweet and sour, but this mango gummy snack we got is so spicy. It leaves the mouth with a hot sensation on every chew.
As always, this month's Snack Crate is really jampacked! They made sure that all the snacks show the true taste of the featured country—whether it will be sweet, sour, savory, salty, or spicy. I'm super amazed by how many treats they packed in each box. This month, the snacks are all from Spain and I never thought that their local snacks would be this great. I absolutely love everything, but my favorite is the crunchy bread glazed with sugar. My family loves snacks and getting to discover new ones from around the world has always been a happy experience for us!
What do you think about this month's Snack Crate?