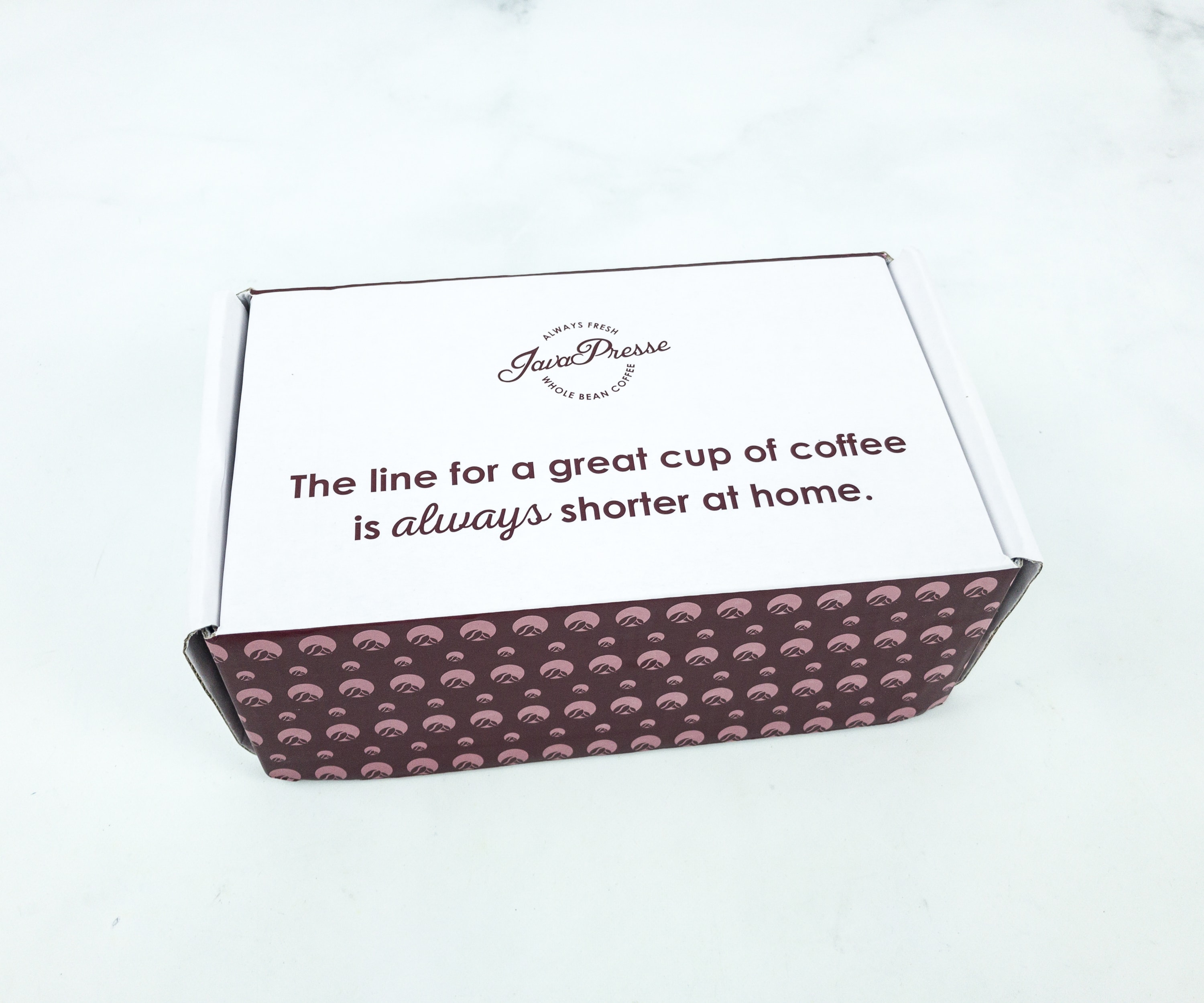 Java Presse Coffee Of The Month Club is a monthly coffee subscription box that sends fresh and organically grown coffee from around the world. Each shipment contains one 12 ounce bag of the month's featured coffee!
DEAL: Get 10% off your first order! Use coupon code 10JAVA.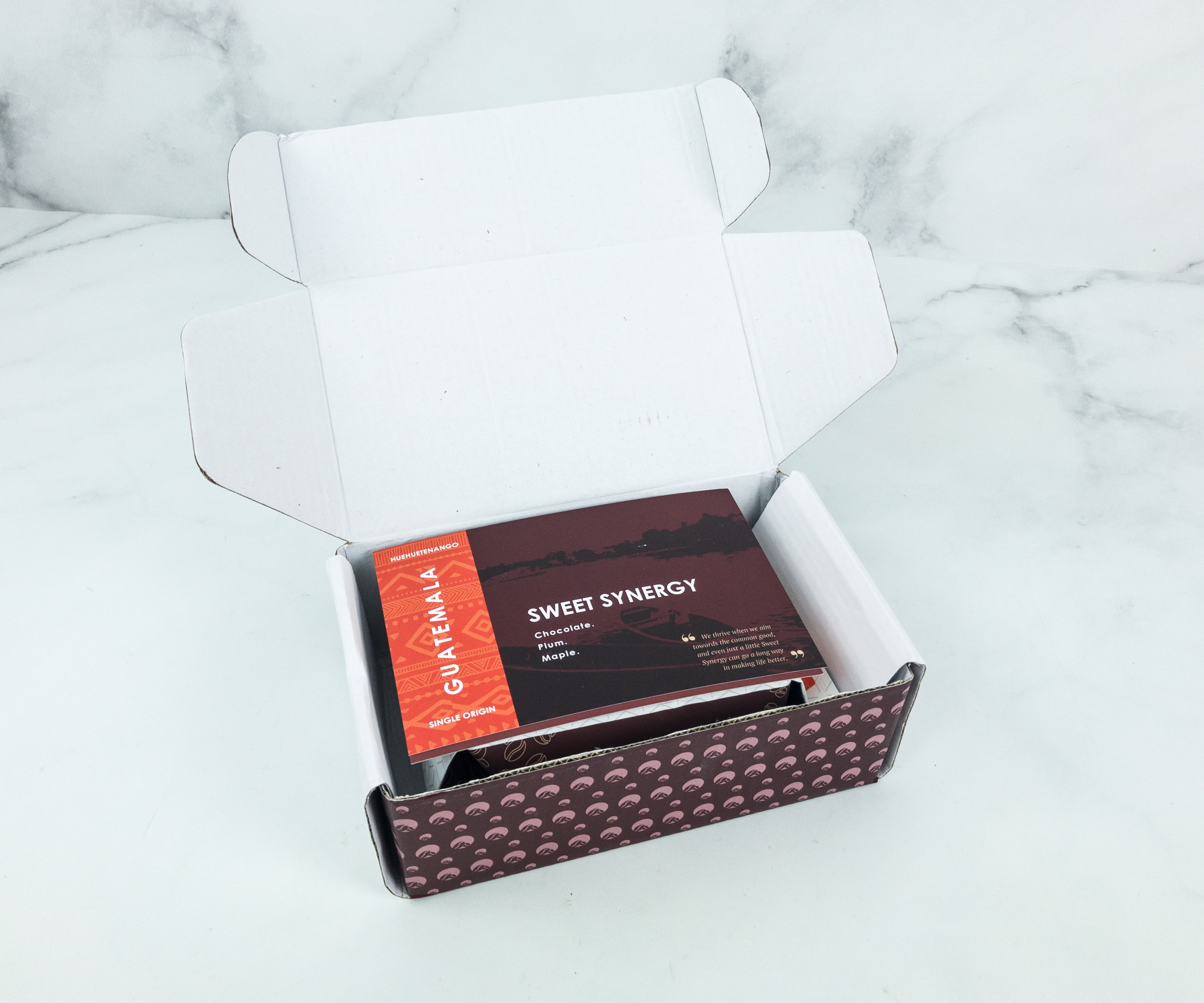 The coffee beans from Java Presse are a product of fair trade farming!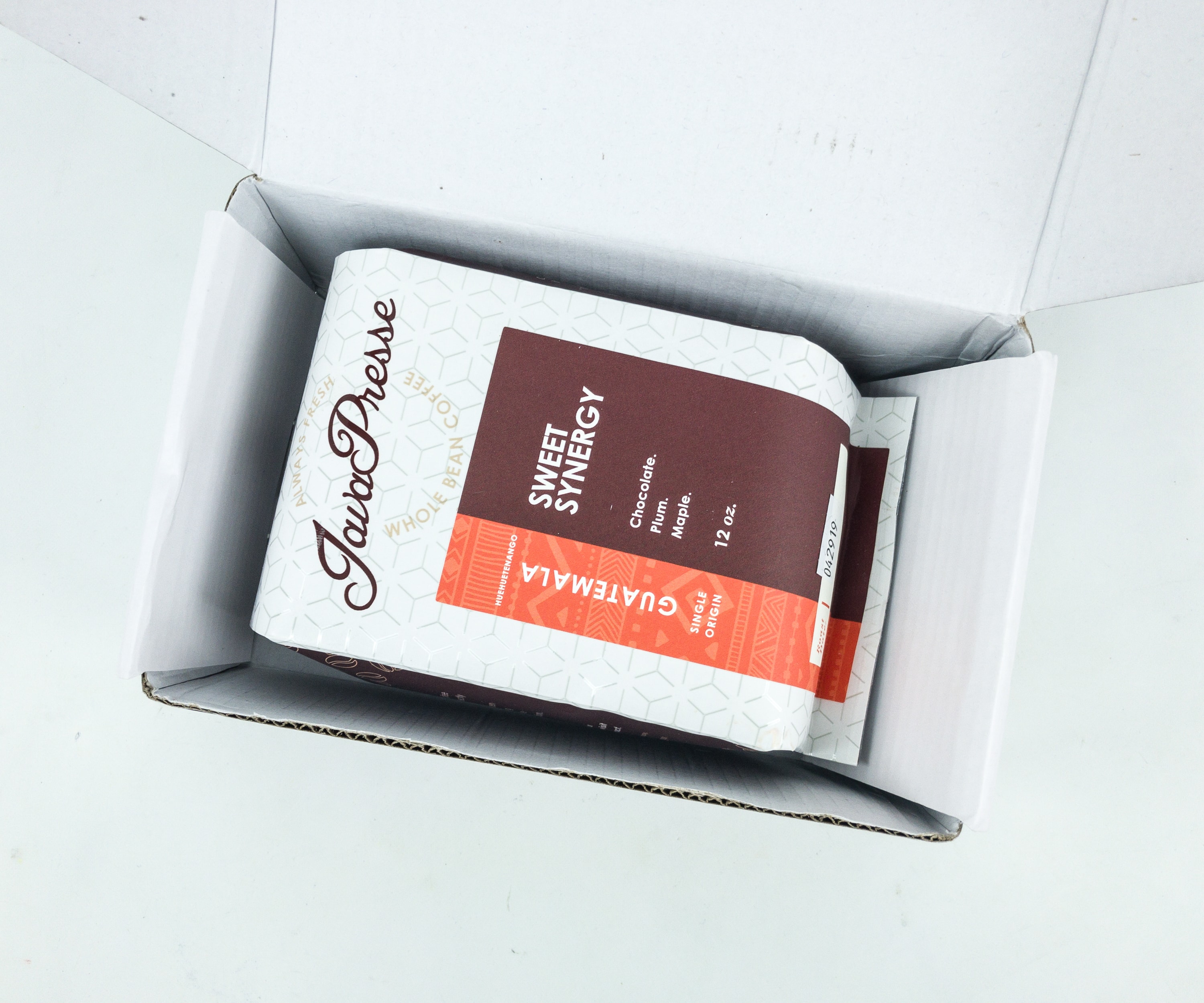 The packaging is so simple. It's just a plain bag of coffee and a pair of cards, no fillers or extra packaging.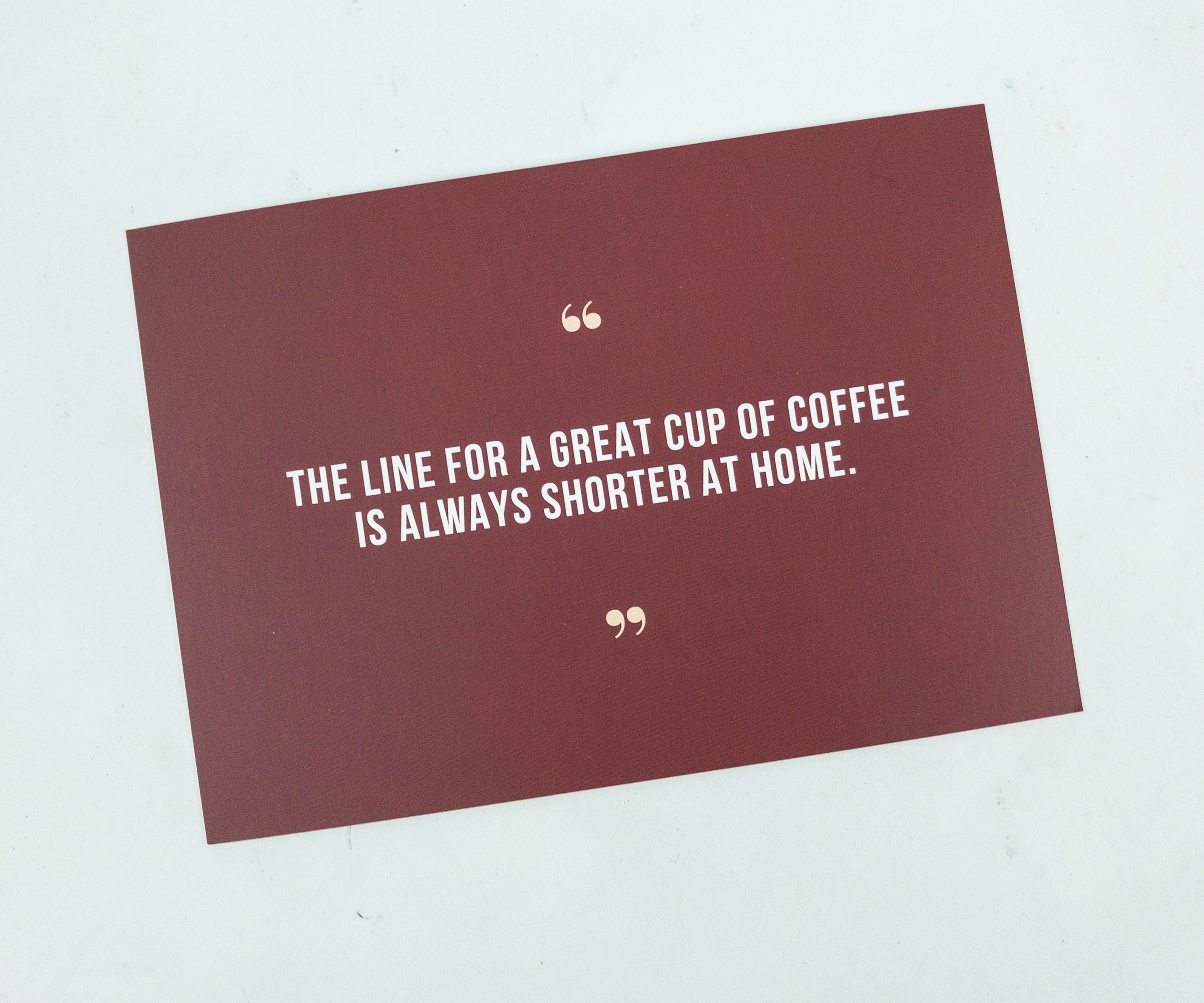 The line for a great cup of coffee is always shorter at home.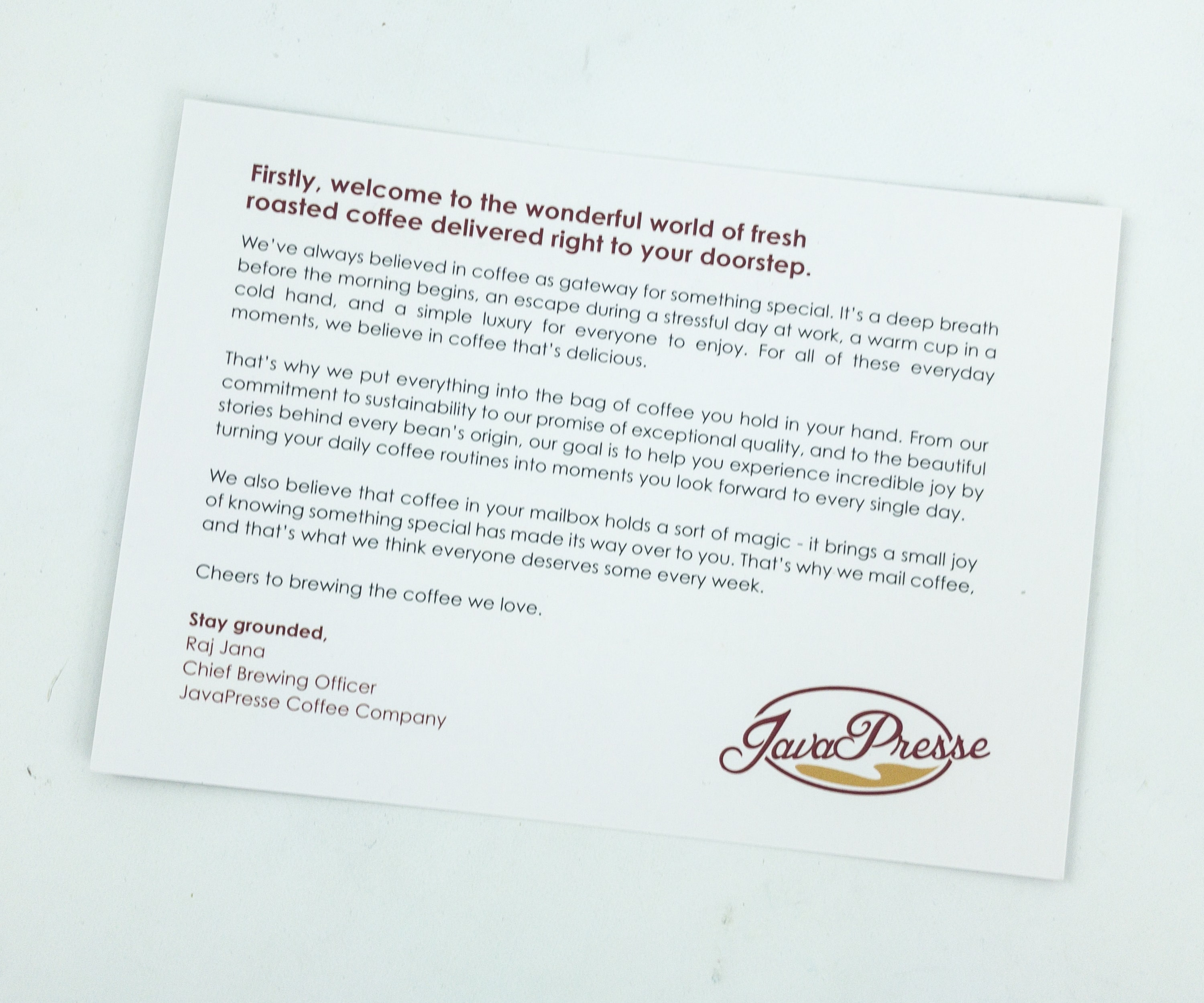 The first card contains a welcome letter from Raj Jana, the Java Presse Coffee Co. Chief Brewing Officer.
Another card is about this month's featured coffee, Sweet Synergy!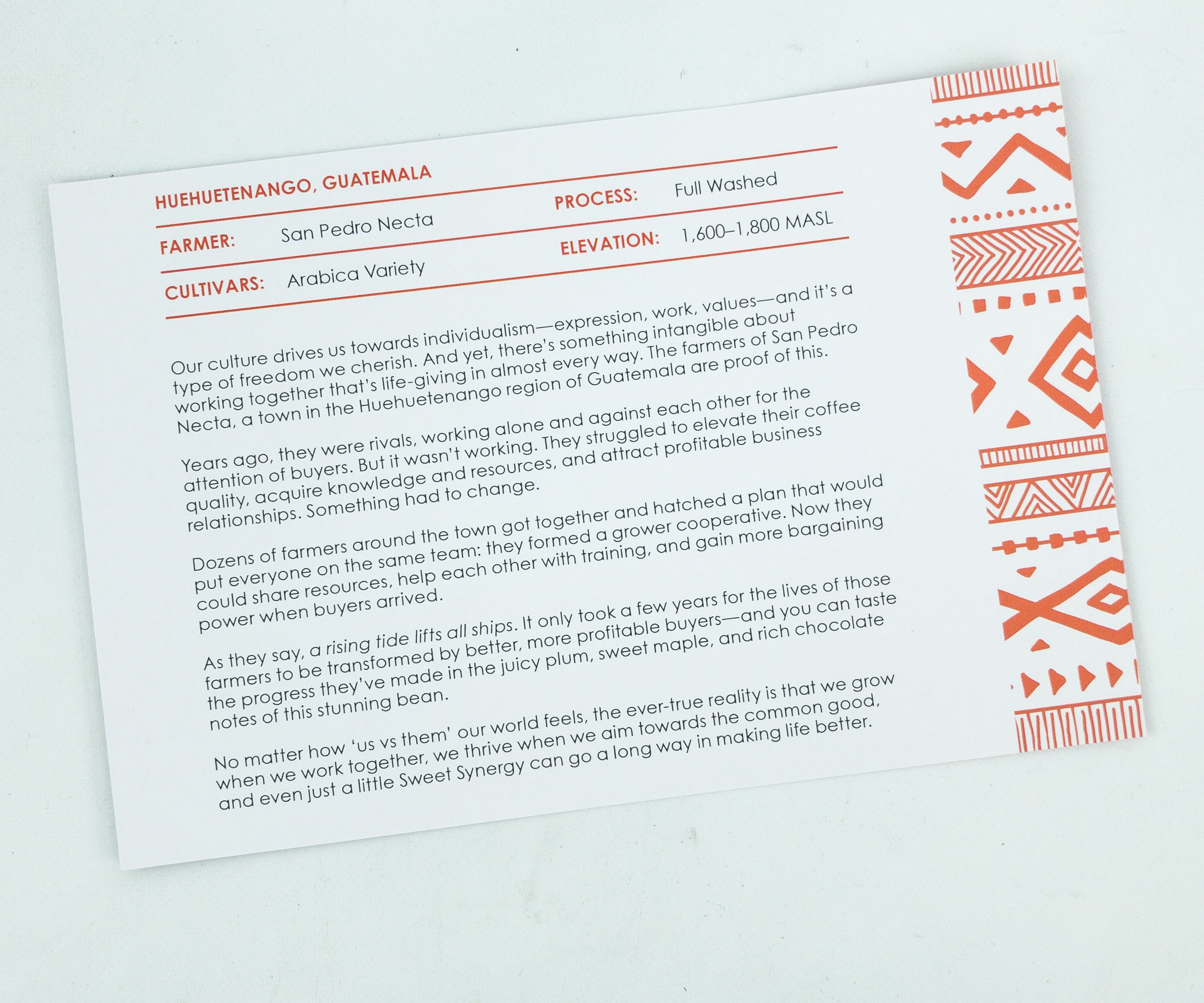 Featured at the back of the card are some more details about the coffee which includes its farmers, cultivators, process, and elevation.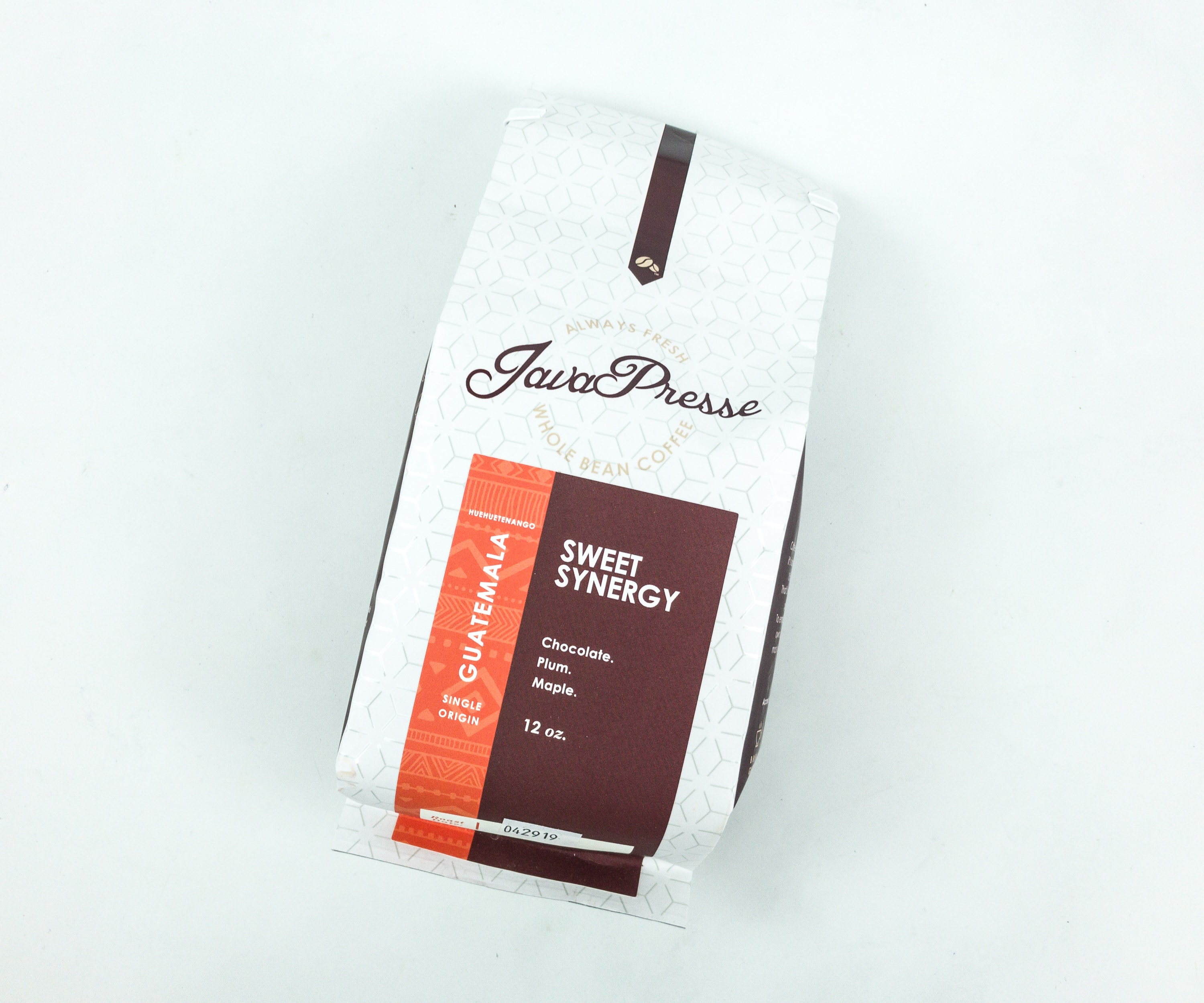 Java Presse Guatemala Sweet Synergy ($20) This month's featured coffee is a repeat from our April 2019 box. These coffee beans are obtained from the high mountains of Guatemala, and are harvested by their local farmer and skinned using a hand-crank machine.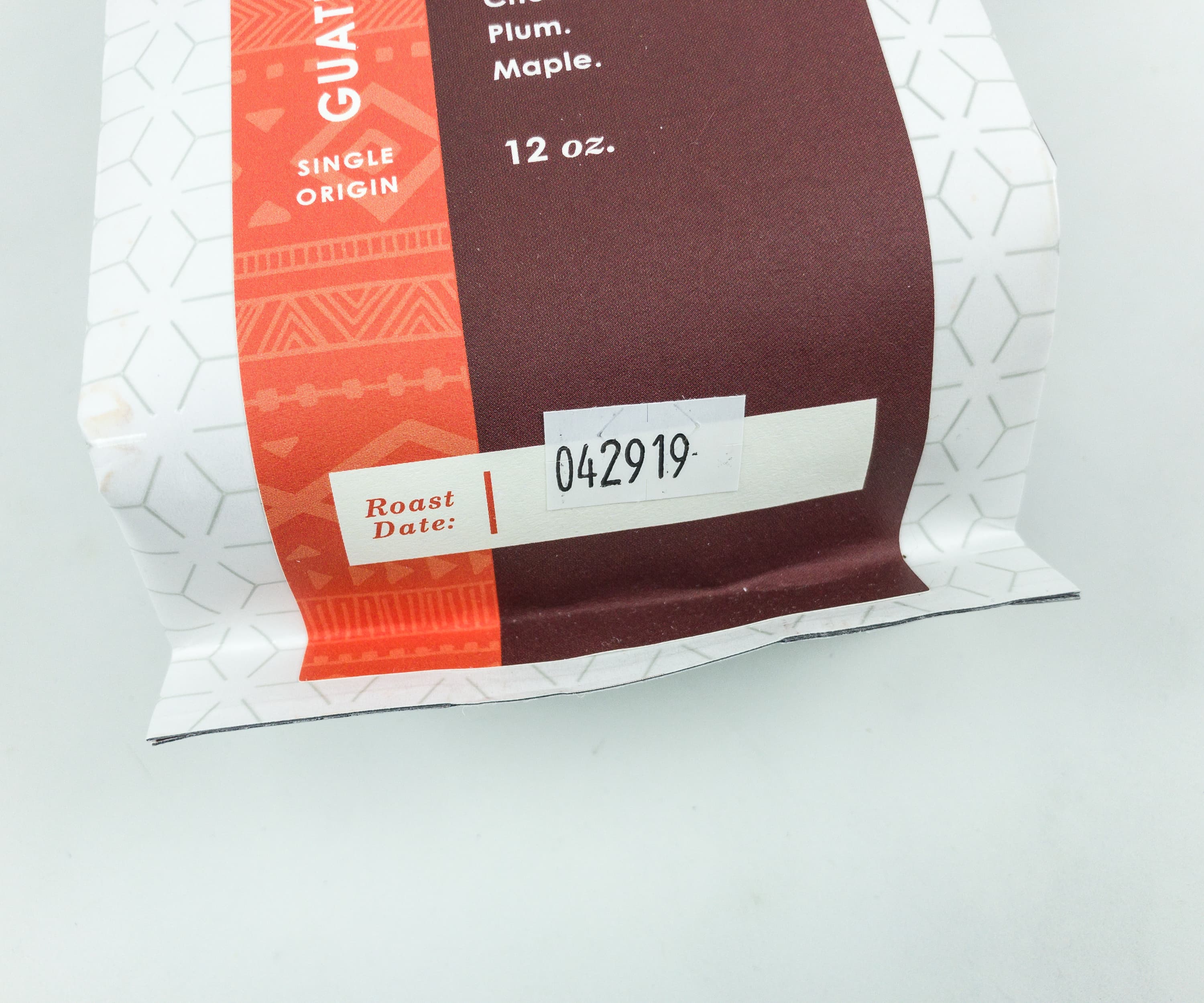 The bag of coffee is stamped with the exact date of roasting, making sure that we will be receiving the freshest coffee beans available.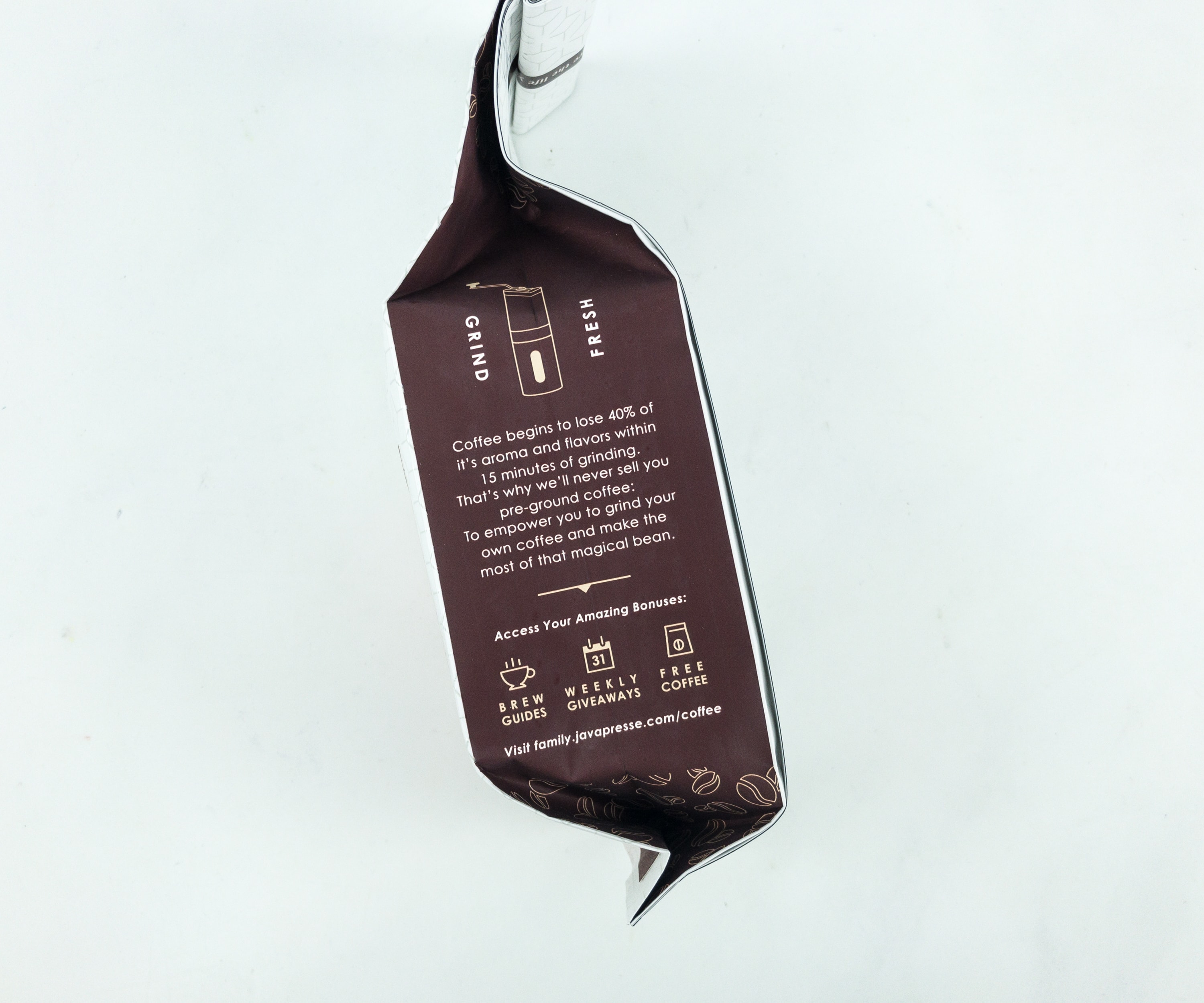 According to this side of the bag, these beans are never pre-ground because they believe that it is their effort to serve the coffee with their natural aroma and strong flavors. We can also access some brew guides, weekly giveaways, and free coffee through their site.
They don't just deliver good coffee, they also donate a part of their proceeds to the Make-a-Wish Foundation.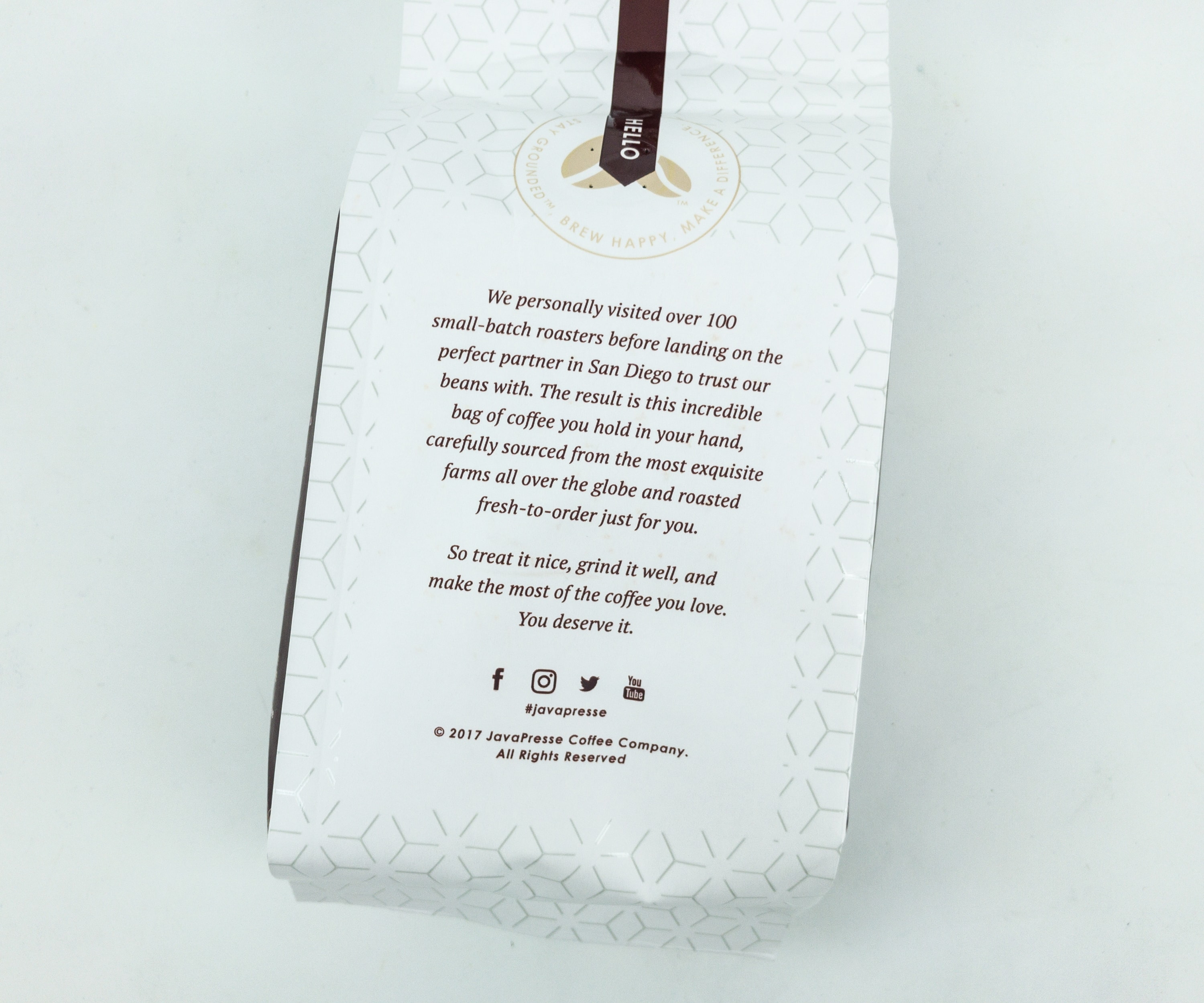 Java Presse's featured coffee beans are carefully sourced and roasted by them together with their partner from San Diego.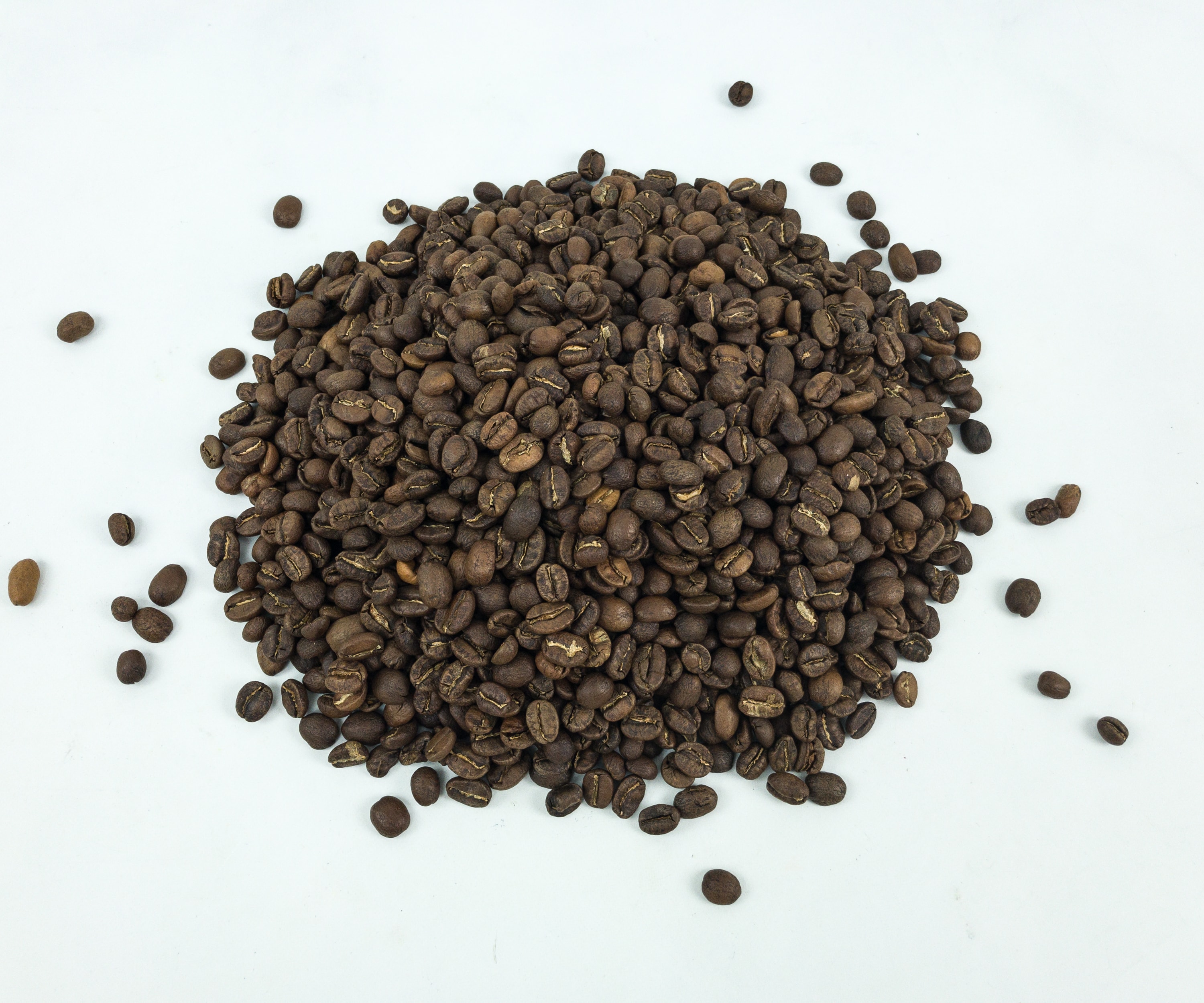 The beans look so good! They all came out in great condition, and their aroma is so inviting!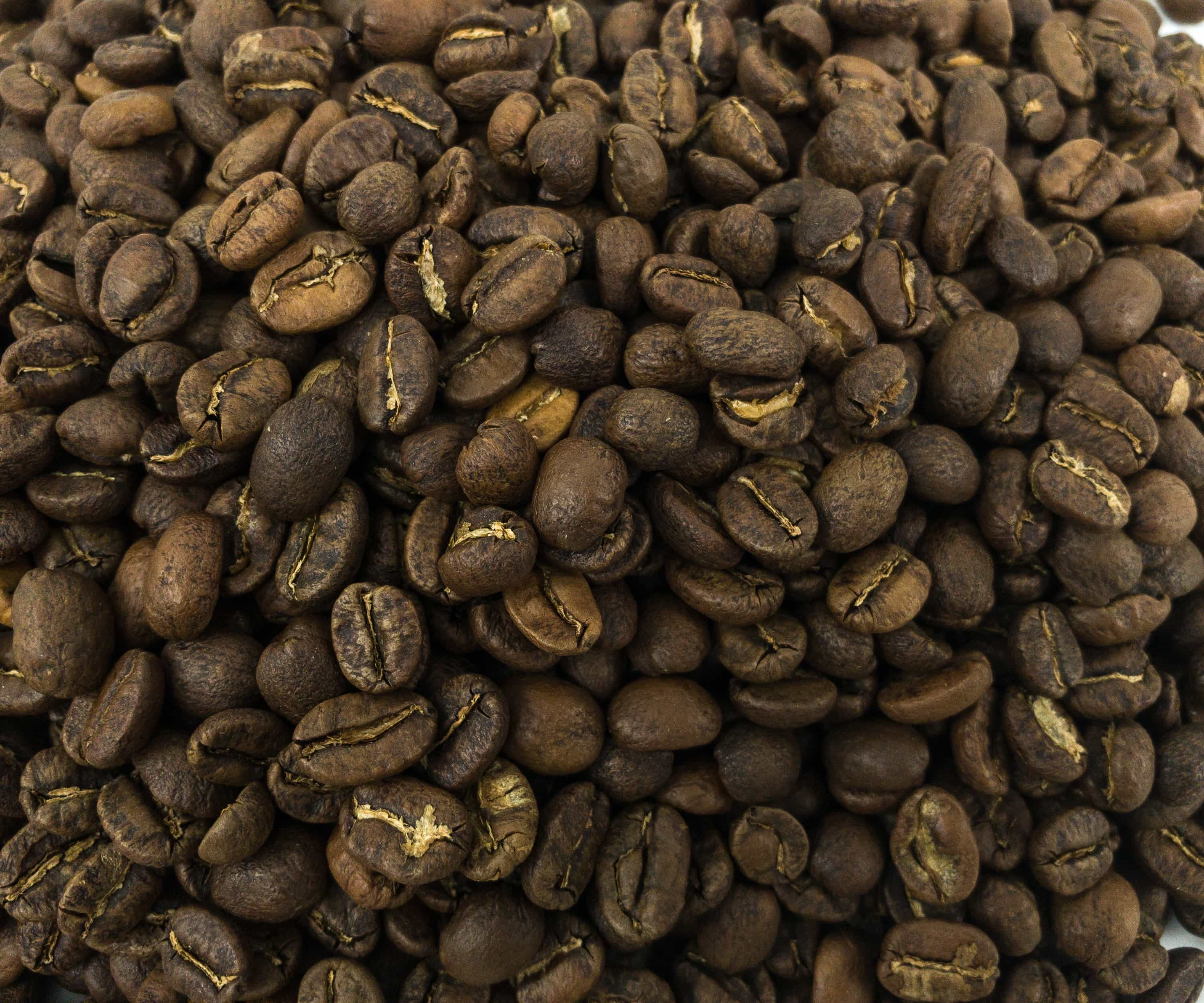 Here's a closer look at all the beans! I can see a variety of texture and color. So impressive!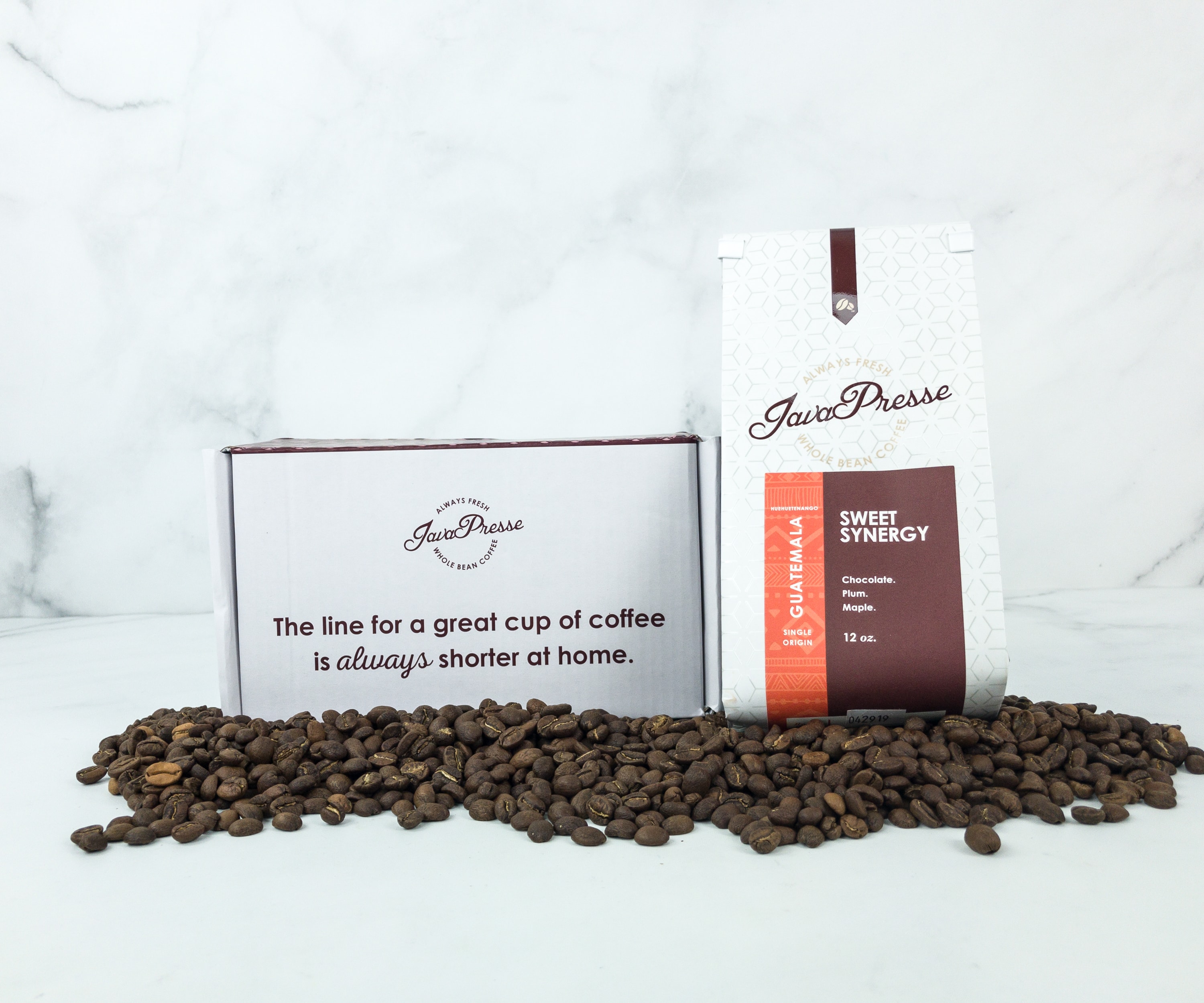 This bag of coffee can last a week or two, depending on how hard you take your coffee per day!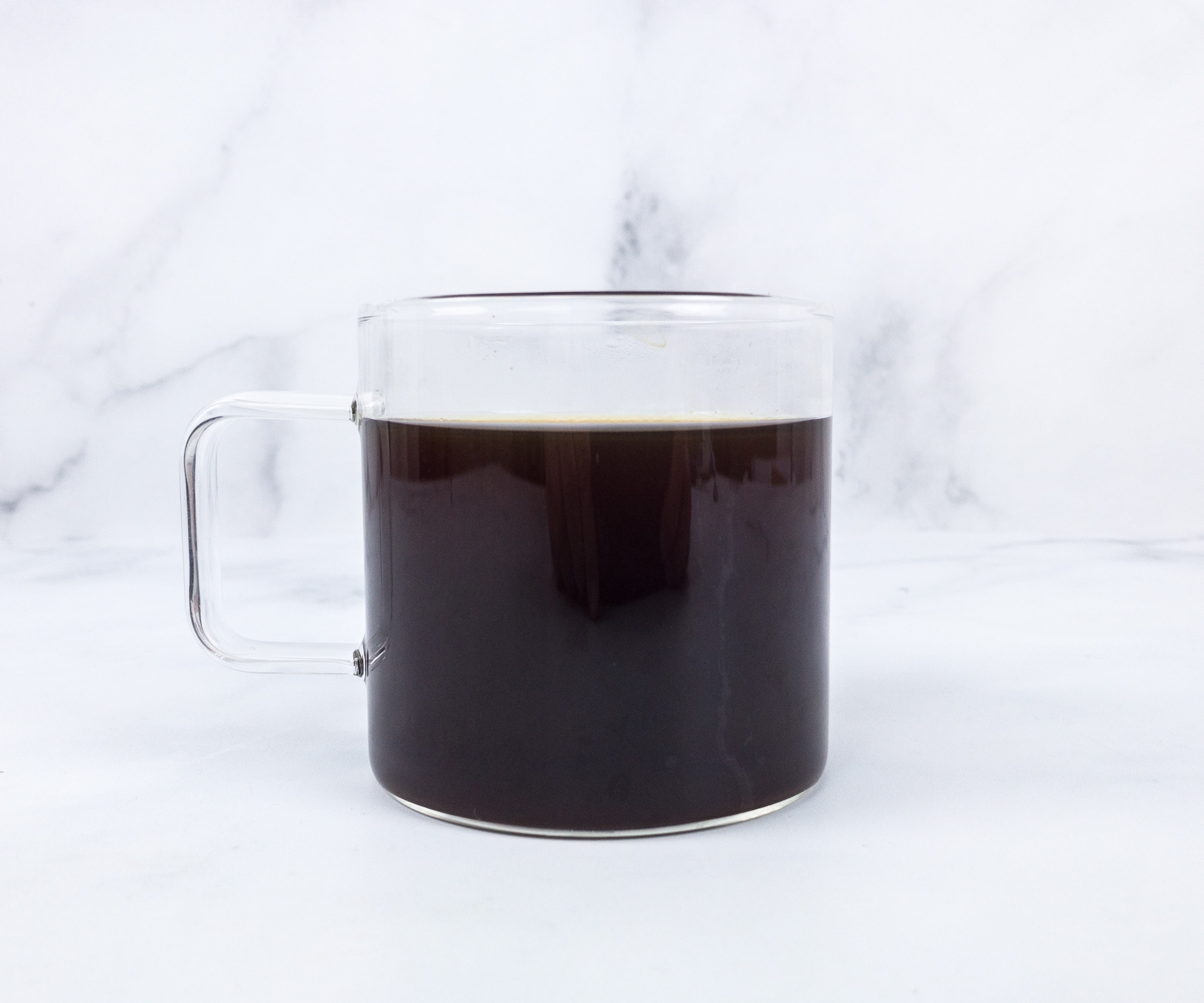 This cup of coffee features a juicy plum tang with maple sweetness and smooth chocolate notes.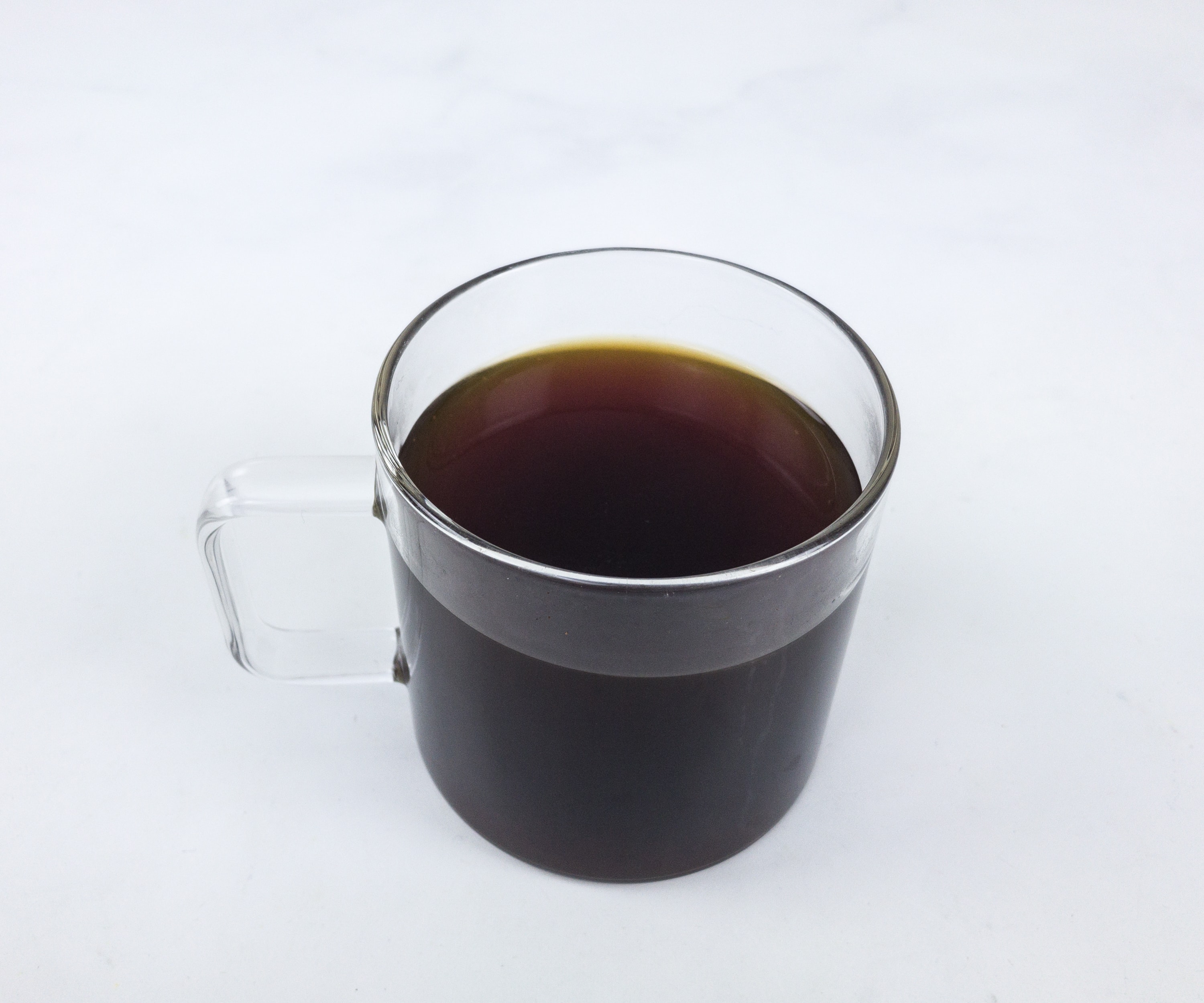 Its dark brown color and lasting aromatic scent are some of the things that made this coffee unique and truly enjoyable. It's not too sweet and not too bitter too, just the kind of coffee I like!
Though this month's featured Java Presse Coffee is a repeat from last month, I still find it good. The taste and quality of the beans are really unique. It has a naturally pleasing scent as well. It's so inviting, I always want to drink more. I definitely enjoyed it, but I hope they send me a new coffee blend that I haven't tried yet next month!
What do you think of this month's box?
Visit Java Presse Coffee Of The Month Club to subscribe or find out more!