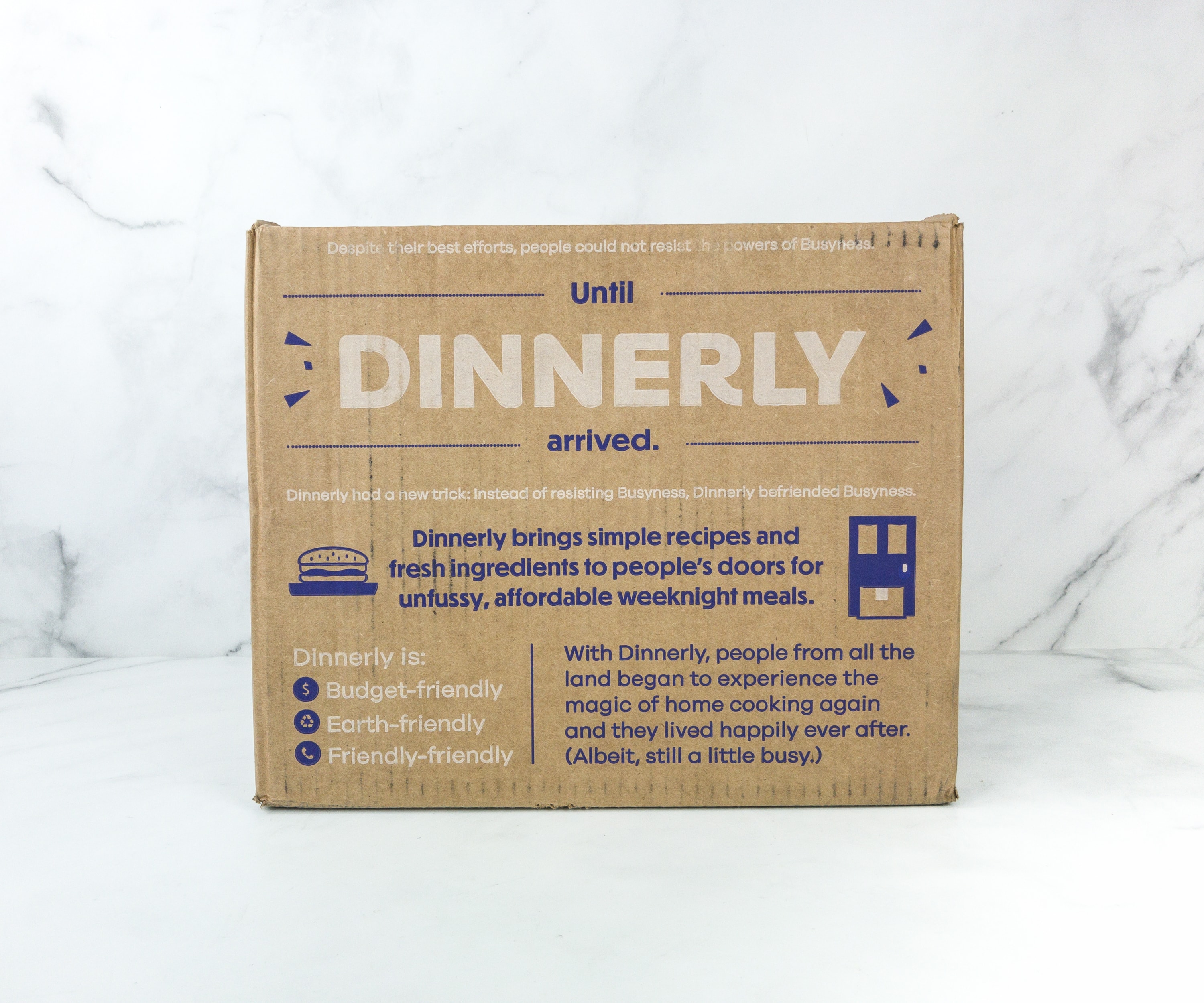 Dinnerly is a dinner meal kit subscription that is meant to be simpler to make and more affordable than rival kits. They do this in part by using digital recipe cards instead of printed, and they avoid hassle and confusion by using fewer ingredients per dish. Dinnerly allows subscribers to pick the delivery day and their preferred recipes. Subscribers can also skip any week that doesn't work for them and change the number of portions they'd like to receive. Boxes start at $30 per week + $8.99 shipping. You can also get a family plan for $60, and switch out your recipes between 3 meat-based recipes and 3 vegetarian recipes.
DEAL: Save $10 on your first box! Sign up with this link, no coupon code needed!
The cushioned insert both insulates and protects the food from external damage, but you have to hope your delivery person keeps the box upright, or your bread may get flattened. That is one of the few downsides we've found with this box — everything arrives jumbled together instead of being bagged or sorted by recipe, so you have to sift through your box carefully to make sure you've gotten everything out.
Everything in my box!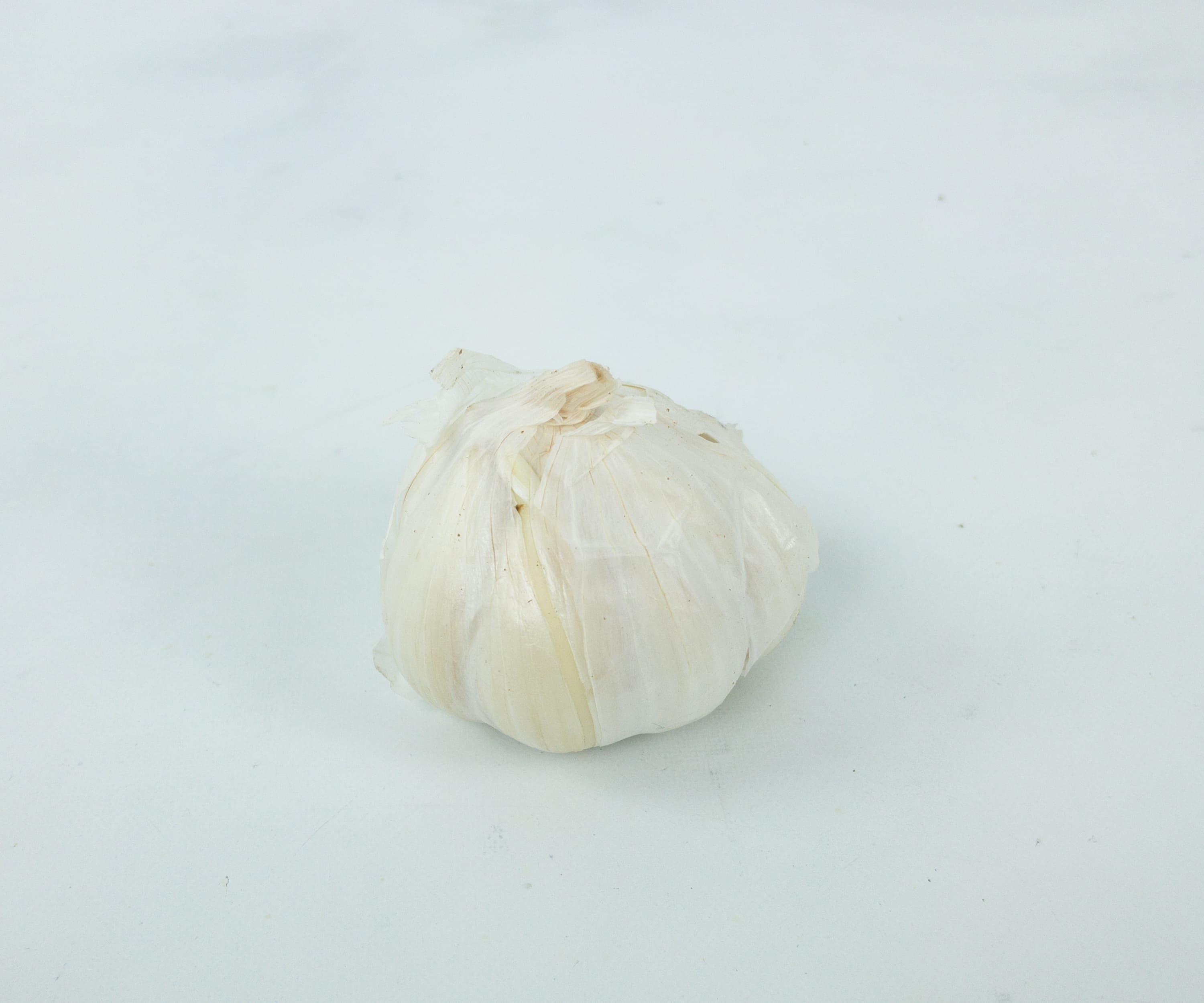 Dinnerly always throws a bulb of garlic to use in any recipes for which it may be needed. Even when we use lots in the recipe, we always have some leftover for our own dishes.
Cilantro-Lime Grilled Chicken with Bell Pepper Rice Pilaf – 30 minutes, Easy, 700 calories per serving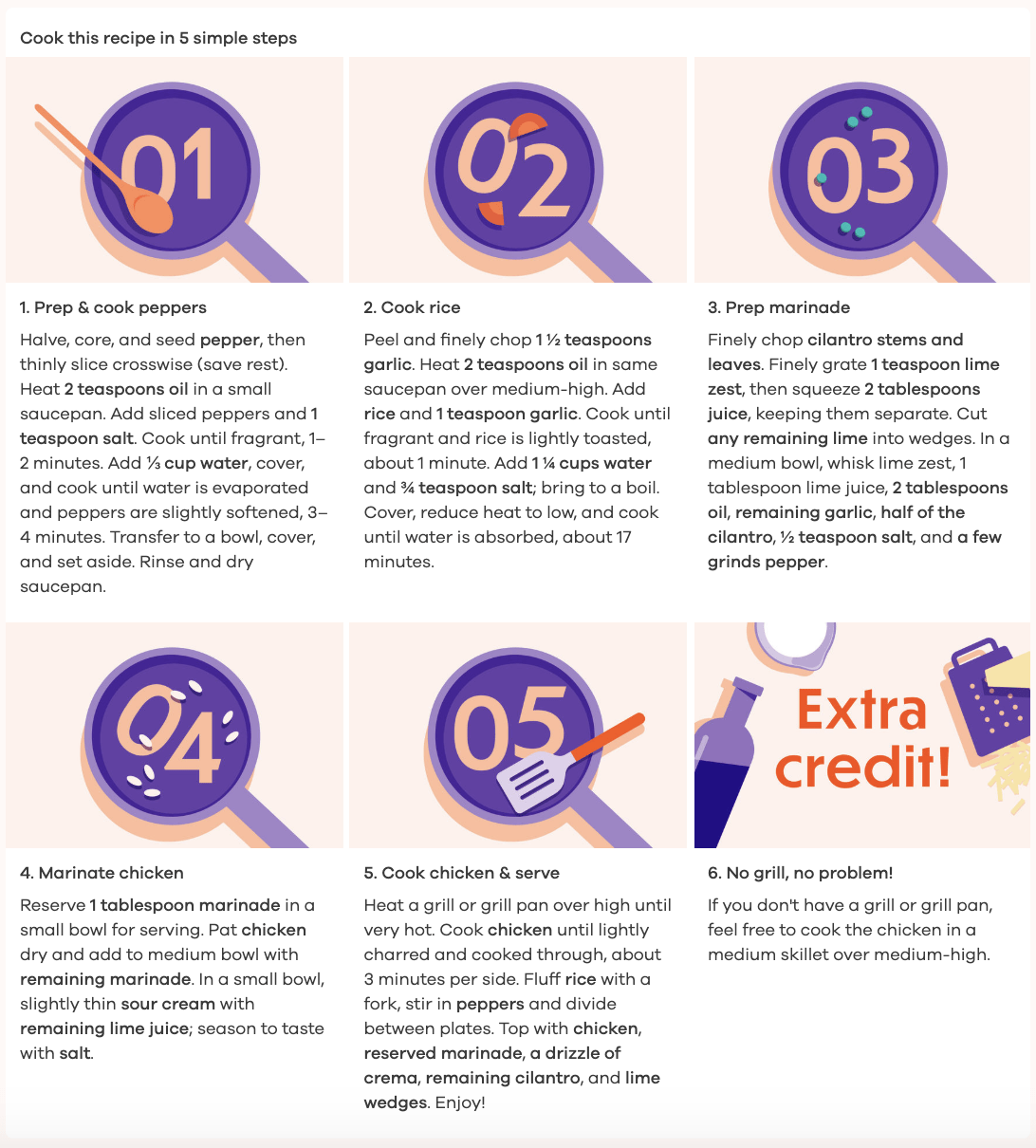 According to Dinnerly, you can cook the chicken in a medium skillet with a medium-high heat in a tablespoon of oil if ever you don't have a grill or grill pan at your home.

For this recipe, we used fresh cilantro, lime, Jasmine rice, sour cream, garlic, green bell pepper, and boneless and skinless chicken breasts.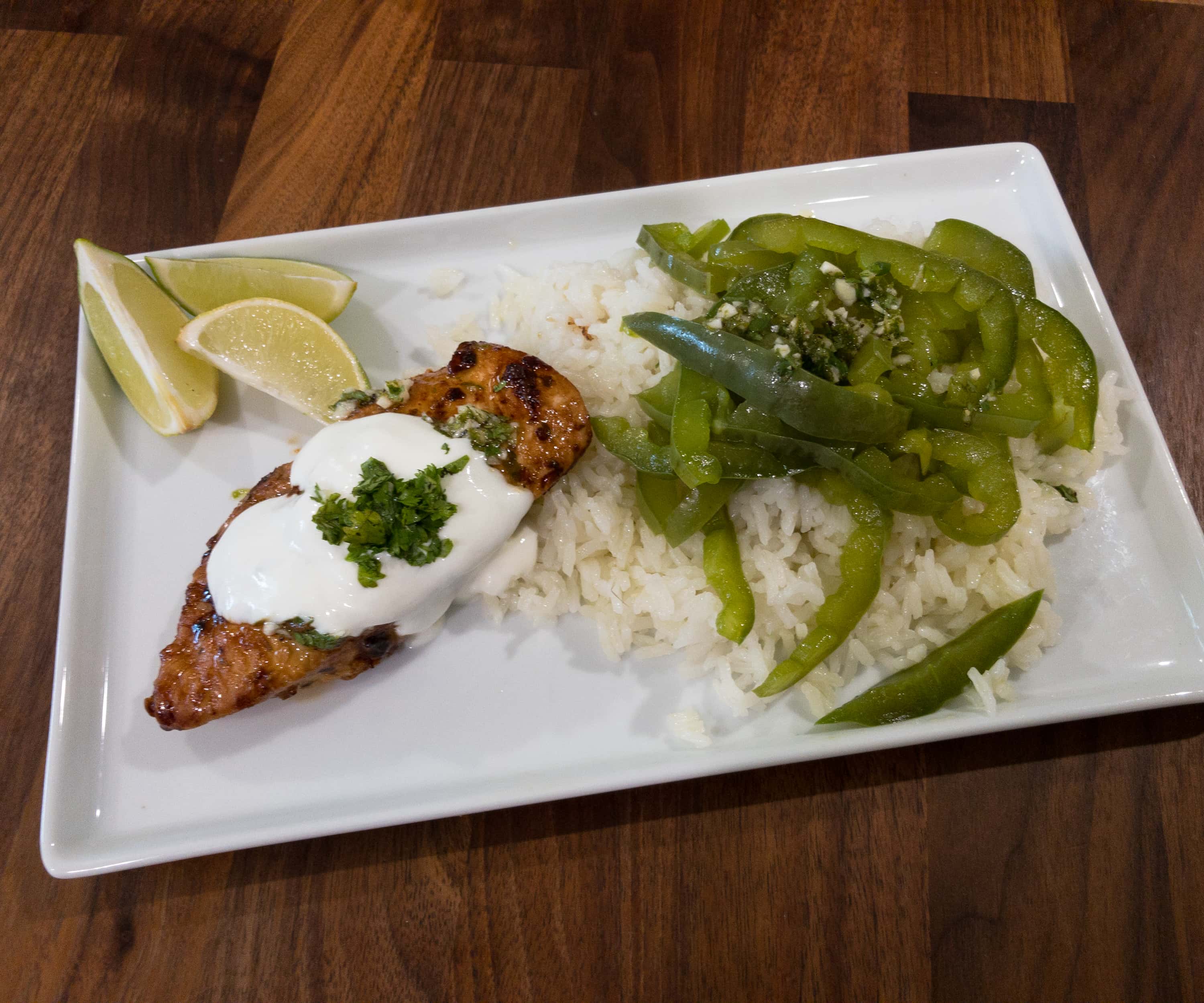 Tasty, juicy, and absolutely yummy! This dish features meaty chicken breast meat blended with the luscious garlic-herb mixture and topped with sour cream sauce. It's perfectly paired with Jasmine rice, green bell pepper, and lemon on the sides. It's truly satisfying!
Pan-Fried Gnocchi with Corn, Tomato & Fresh Ricotta – 20 minutes, Easy, 90 calories per serving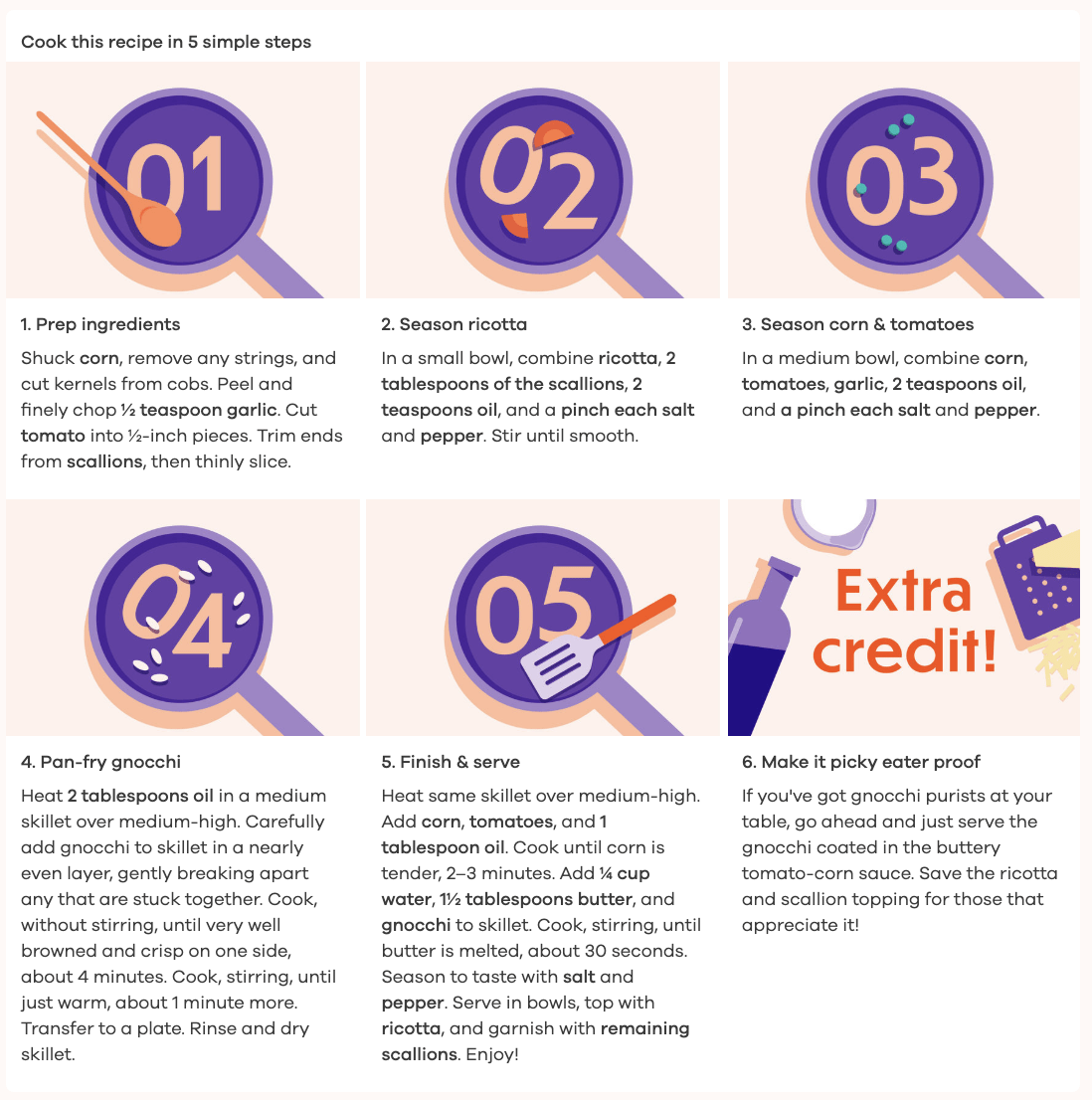 Dinnerly provided us an option to try the dish together with ricotta and scallion for extra dressing and extra flavor.

This meal includes gnocchi, ear of corn, garlic, plum tomatoes, scallions, and ricotta.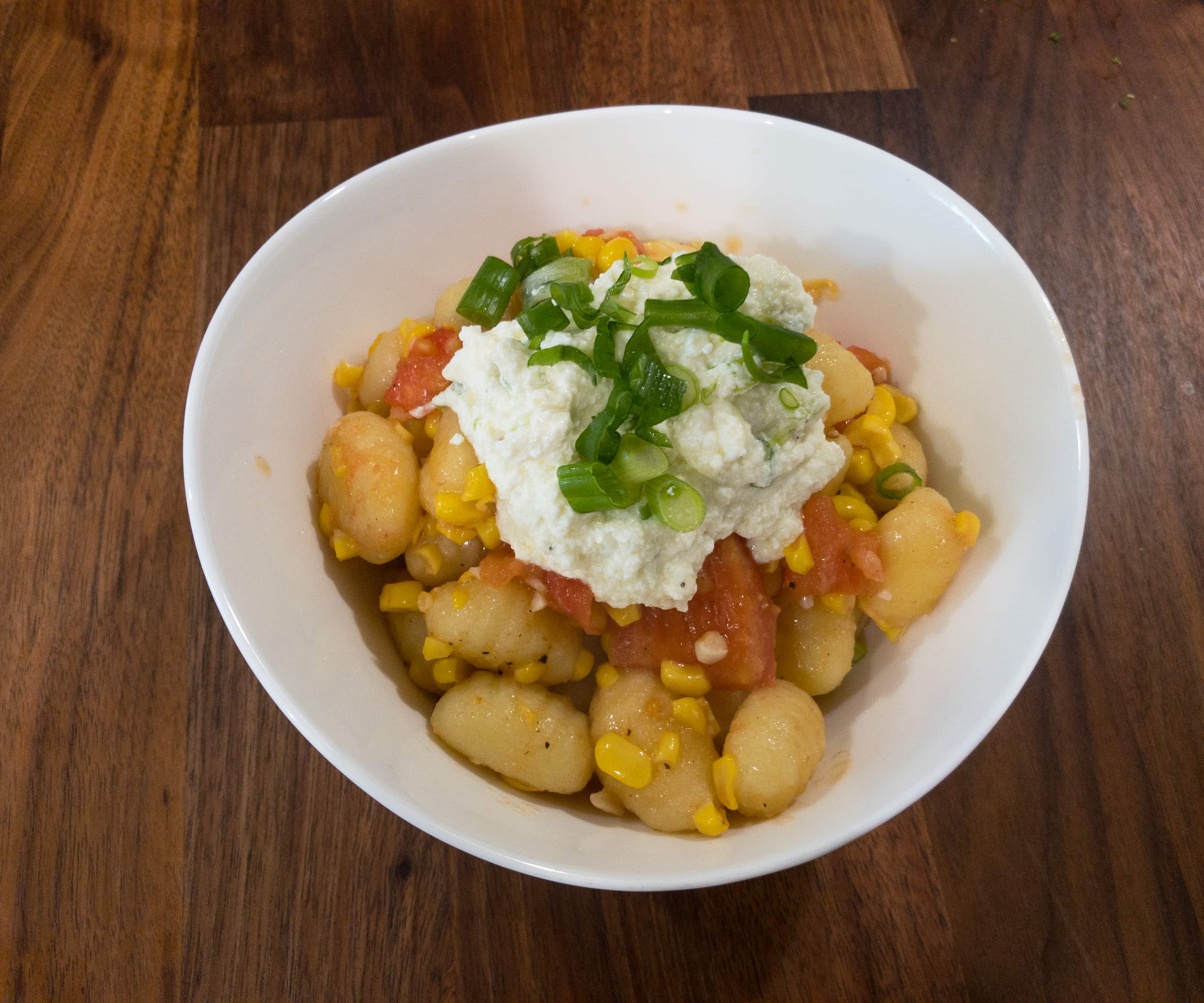 If you are looking for a quick yet satisfying dish to fill your empty stomach, this gnocchi recipe is definitely the perfect dish to try. All you need to do is to carefully cook the gnocchi in skillet together with corn and tomatoes, top it with ricotta and chopped scallions, and serve. So easy and yummy!
Burger with Zesty Potatoes & Sweet Pickle Mayo – 40 minutes, Easy, 830 calories per serving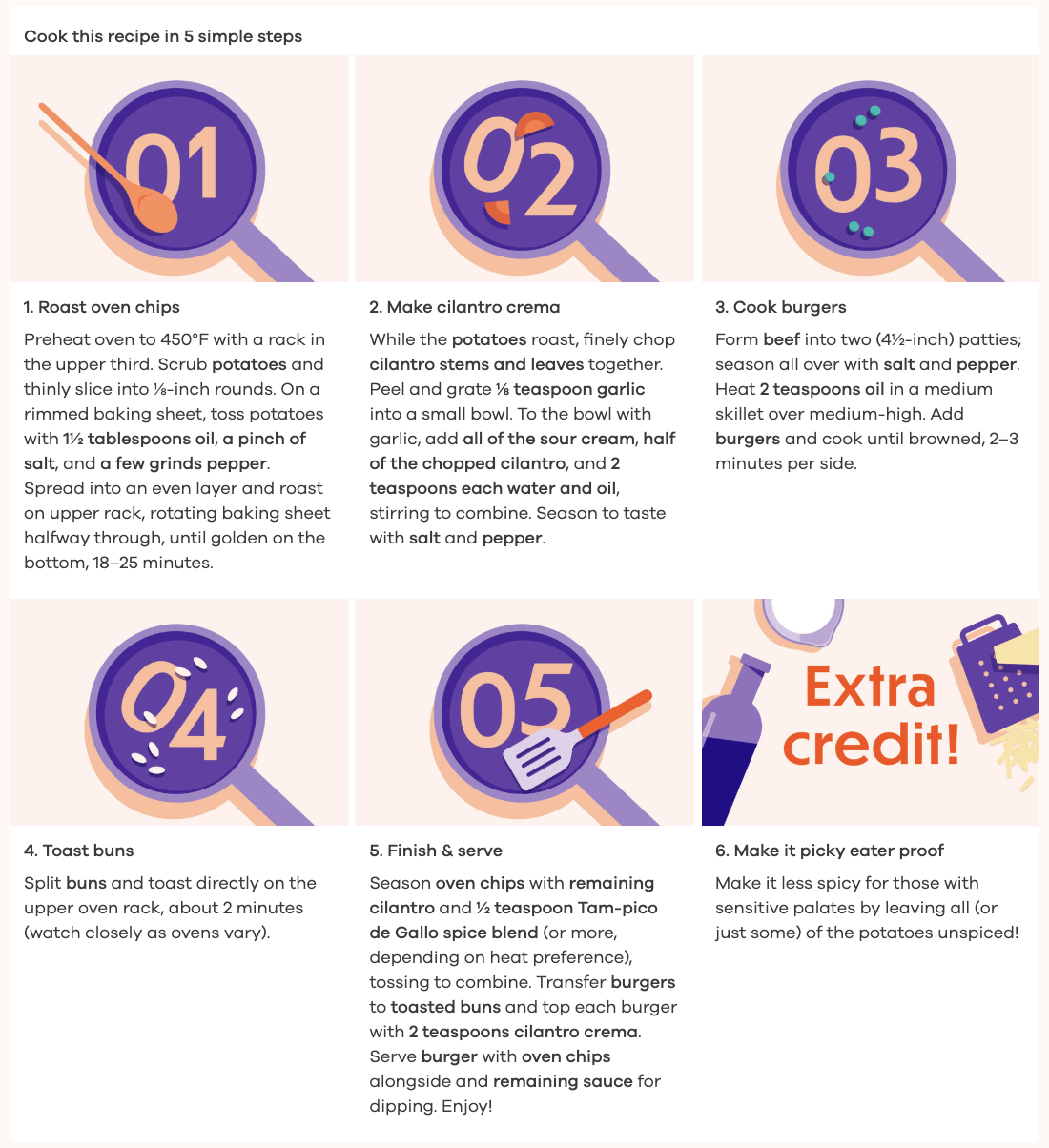 For this meal, we used grass-fed ground beef, potato buns, bread & butter pickles, garlic, cajun seasoning, russet potatoes, and mayonnaise.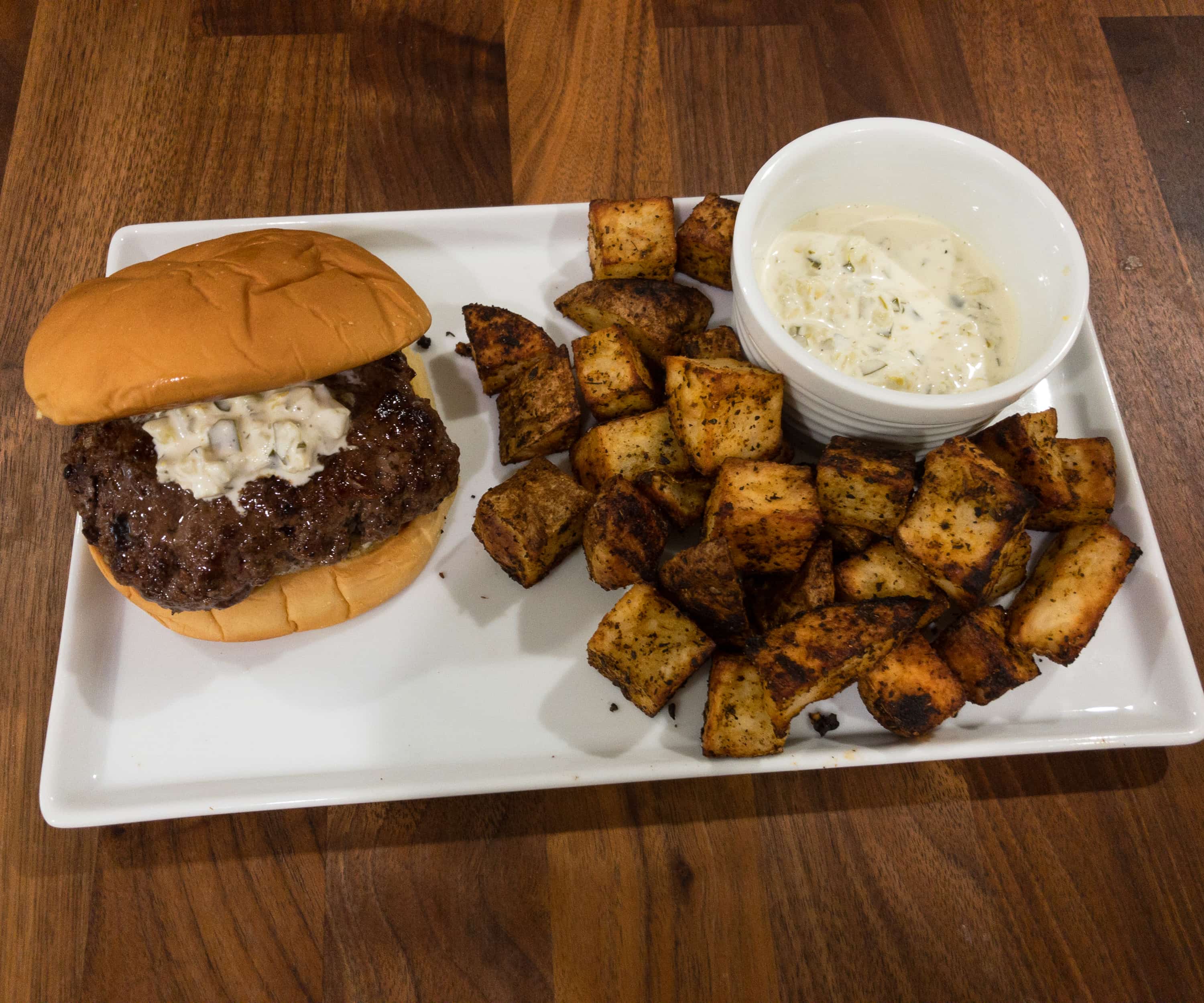 Definitely the easiest and tastiest beef burger I've made so far! This mouthwatering burger features a classic, soft, and chewy beef patty that produces an oozy juice in every bite. Pairing it with sweet potato and tasty mayo dip with pickles makes it even more amazing.
Dinnerly is amazing as always. All recipes they sent this month are quick to prepare and easy to cook. They're also filling and satisfyingly good, with servings just enough for two people. It's really useful for anyone who doesn't have much time in their hands but still wants to enjoy a homecooked meal once in a while. We have not received any recipe cards in the box, but it's easy enough to access the step-by-step procedure which is readily available on their website. They also provided us very useful tips that make cooking way much easier!
What do you think of Dinnerly?