Culture Carton is the subscription box for men that embraces themes relating to self-improvement. Whether it be improving one's mind, health, style, or career, this box is for the man who wants to go above and beyond, not being content to be just ANY man. It is for him who wishes to strive toward a more cultured and sophisticated self. Among the items in the box is a book that a cultured man would want in his growing library, along with select accessories curated around a monthly theme related to improving some aspect of one's self.
DEAL: Get 10% off your first box. Use coupon code HELLOSUB.
Every box includes an information card.
Apollo is the inspiration for the curation of this subscription box. I expect we'll get a lot of products to amp our style and lifestyle.
As always, the information card features a very beautiful scenery!
The theme title is a reference to the author of this month's literary selection and the June 2019 theme is Albom!
Everything in my June 2019 Culture Carton!
Tuesdays With Morrie by Mitch Albom ($11)
Maybe it was a grandparent, or a teacher, or a colleague.  Someone older, patient and wise, who understood you when you were young and searching, helped you see the world as a more profound place, gave you sound advice to help you make your way through it.

For Mitch Albom, that person was Morrie Schwartz, his college professor from nearly twenty years ago.

Maybe, like Mitch, you lost track of this mentor as you made your way, and the insights faded, and the world seemed colder.  Wouldn't you like to see that person again, ask the bigger questions that still haunt you, receive wisdom for your busy life today the way you once did when you were younger?

Mitch Albom had that second chance.  He rediscovered Morrie in the last months of the older man's life.  Knowing he was dying, Morrie visited with Mitch in his study every Tuesday, just as they used to back in college.  Their rekindled relationship turned into one final "class": lessons in how to live.

Tuesdays with Morrie is a magical chronicle of their time together, through which Mitch shares Morrie's lasting gift with the world.
This book is such a classic! And just like what they said at the back cover of the book, it's indeed an inspiration. It'll teach you a lot of lessons in life.
Featured on this part of the booklet is one of the many conversations that really caught my attention. It's the time when Mitch and Morrie were talking about dying, and how it makes him became interesting to people.
I'm truly moved. The story will give you a lot of realizations about life, and the life after death.
Articulate Travel Tie Case ($30) To keep neckties protected and always in place while traveling, a tie case like this one is a must.
It's a hard-shelled case with gamuza leather fabric interior and a divider in the middle, making sure that you can bring up to two of your favorite neckties. In this case, I tried to place my pair of socks and they fit in it really well too!
The White Sock Company Socks ($15) This pair of socks features a white base color and grey polka dots all over.
These socks are made from 80% cotton, 15% polyester, 3% spandex, and 2% nylon.
These crew-cut socks come with reinforced cuffs, heels, and toes.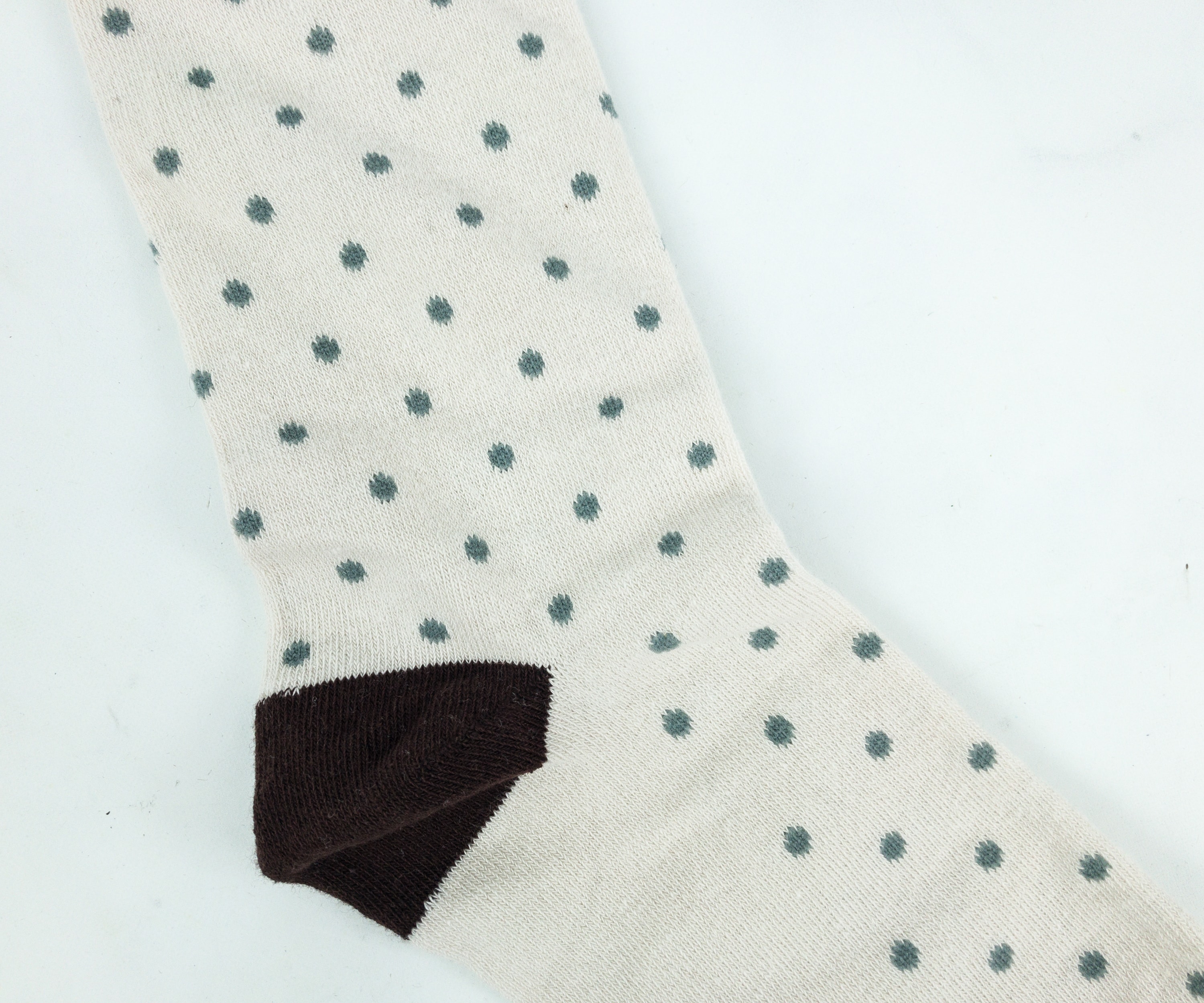 You'll never go wrong with polka dots! This kind of design can easily be paired with various kinds of outfits.
Barry Beaux Tie ($35) Wearing this floral necktie is an exciting and bold move for me. The print is really striking and unique!
This necktie is handmade using premium quality materials, and I really like the feel of the fabric.
Culture Carton is a subscription that provides all the necessary things to help you become a true gentleman. From grooming and style to new reads, they definitely have it all. This month, I got various accessories including a floral tie and classic polka dot socks. There's even a tie case that I can bring when I travel. My favorite item, however, is the book! Tuesdays With Morrie is such a classic and I'll never get tired of reading it over and over. This subscription is like a part men's styling box and part book club, the latter being a wonderful and underappreciated aspect that alone makes the price of subscription totally worth it.
What's your favorite item this month?