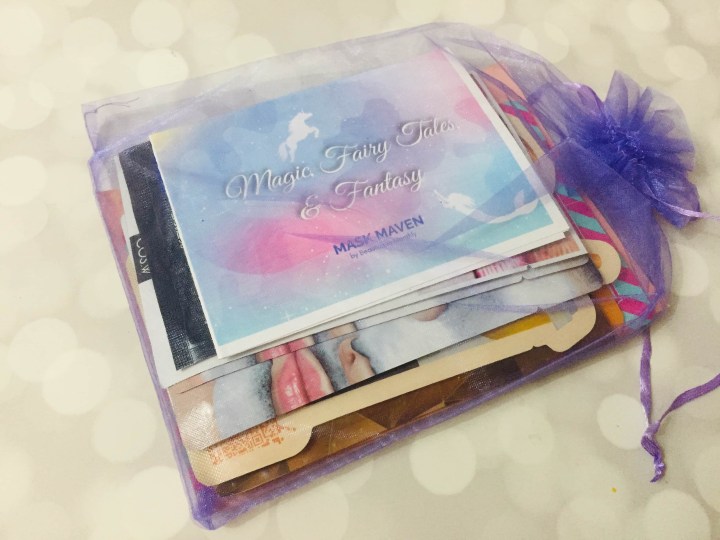 Beauteque offers two ways to get your fill of (mostly) Korean beauty products each month: BB Bag contains 6-8 full-sized products such as makeup, skin care, body care, and more for $24 per month; Mask Maven brings you 9 different masks for $15. Both subscriptions are offered in 1, 3, 6, or 12-month terms that will automatically renew until canceled. This month the masks came in a pretty holo rainbow mailer instead of the box.
DEAL: Save 10% on the BB bag or Mask Maven with coupon code CRATEJOY10.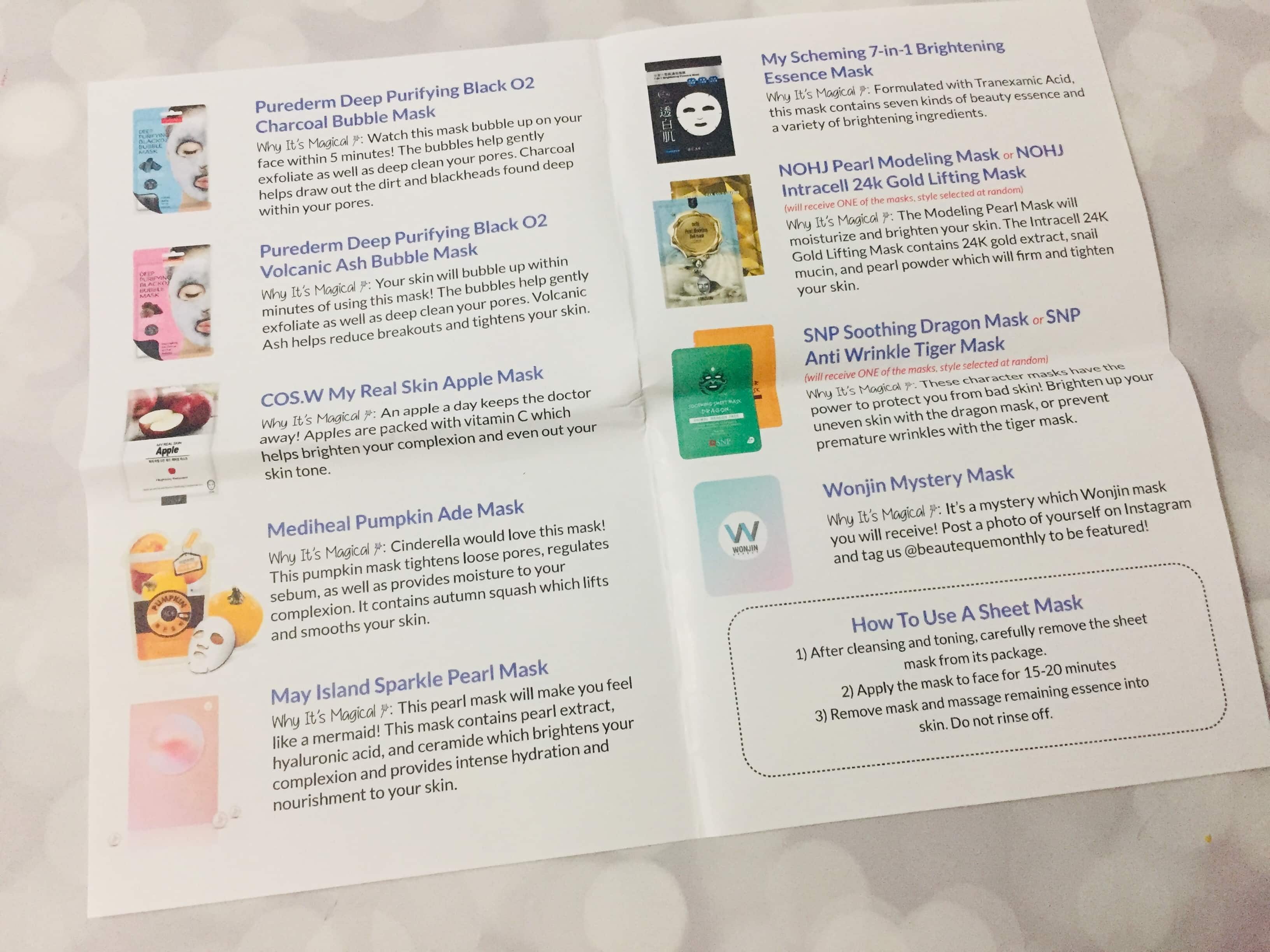 The information sheet has details about all of the masks included this month!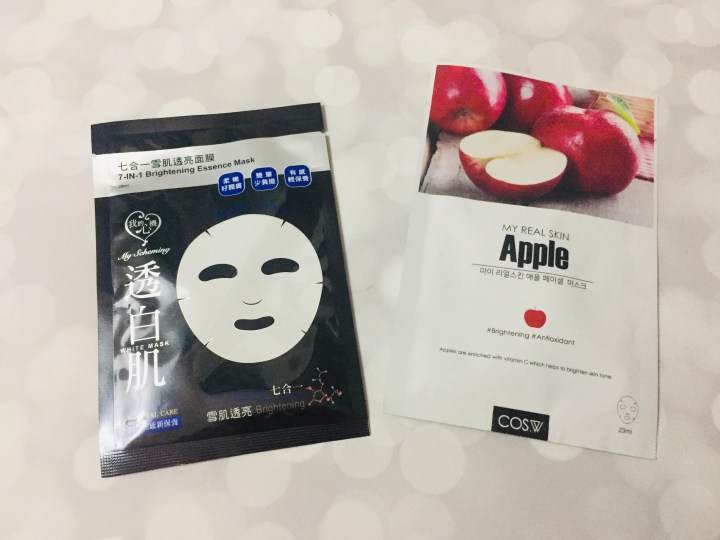 My Scheming 7-in-1 Brightening Mask — My Scheming is a Taiwanese brand of sheet masks. This mask includes many beneficial ingredients such as arbutin. hyaluronic acid, jojoba oil, and many botanical and flower extracts. I've been happy to try My Scheming in the last few Mask Maven boxes as they are an unfamiliar brand to me.
Cos Apple Mask — Vitamin C is the star ingredient of apples, making it a great ingredient for reducing pigmentation, brightening the skin, and protecting against photodamage thanks to its antioxidant ingredients.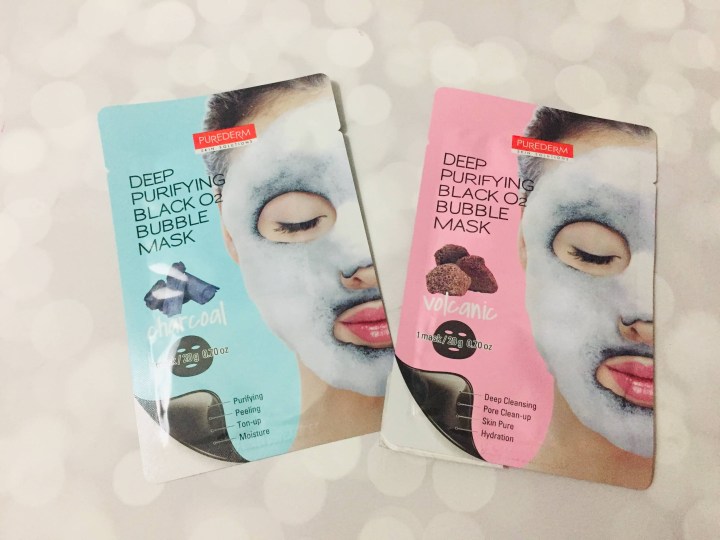 We were sent two bubbling cleansing masks!
Charcoal Mask — Charcoal is a popular remedy for skin that is on the oilier side, as it helps draw sebum from the pores. When you apply this mask, the oxygen in the air causes the bubbling reaction to cleanse deeply into the pores. It also tickles!
Volcano Ash Mask — Volcanic ash is an ingredient that can help improve breakouts and tighten pores.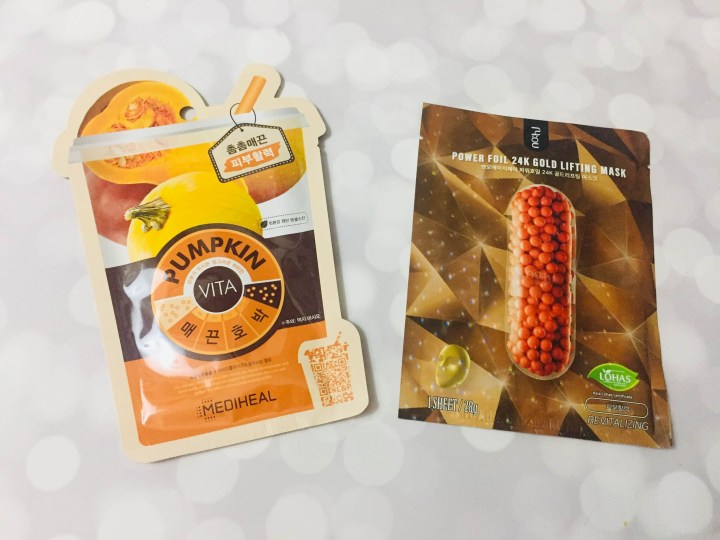 Mediheal Pumpkin Mask — Mediheal is honestly a brand I discovered through Mask Maven and has become one of my favourites. Their masks fit well, are super comfortable, and have really neat ingredients like this mask which includes PUMPKIN! Pumpkin can tighten pores, minimize oil, and also add moisture. Really excited to try this one.
Nohj 24k Gold Lifting Mask — I'm a sucker for Nohj's holographic packaging, first of all. They are another brand I discovered through Mask Maven. Gold is arguably one of the most bougey ingredients you could have in your skincare products, and a mask like this just makes me feel properly expensive and amazing. In addition to gold extract it includes snail mucin which is amazing for inflammation and redness, and pearl powder which is great for brightness.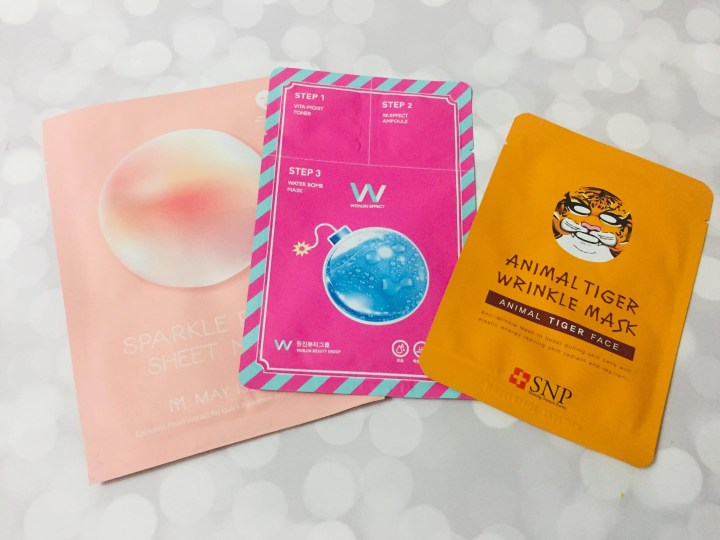 May Island Sparkle Pearl Mask — May Island is a new brand for me. As I mentioned above pearl is a great ingredient for brightening the complexion. In addition to pearl extract there's also ceramides which help strengthen the skin's barrier and hyaluronic acid which does heavy lifting keeping it hydrated!
Wonjin Water Bomb Mask — Subscribers were sent a mystery Wonjin mask and I got the Water Bomb multistep mask. I've used this one before and love it. It includes a toner step, which has vitamins. Then Step 2 is an ampoule treatment with retinol and ceramides. And then finally the sheet mask itself has aloe vera, marine collagen, and hyaluronic acid.
Animal Tiger Wrinkle Mask — Don't make your wrinkles turn you into a tiger! This cute animal mask has coconut water for a burst of hydration, as well as blueberry extract packed full of antioxidants.
Mask Maven sent a selection of masks I have used and loved as well as some masks I have always wanted to try. You can't beat the variety they send each month and I really love being able to try new masks!
What did you think about this month's Mask Maven?