First spoilers for Loot Crate'sJune 2019 box have been released!
The theme is TOYBOX!
DEAL: Save 15% on any subscription plan when you use this link and coupon code HELLOSUBSCRIPTION15.
Get 30% off on new Loot Crate, Loot Crate DX, Loot Socks, Loot For Her, Loot Tees, Loot Undies, Loot Wearables, Loot Anime, Loot Gaming, Loot Fright, Deadpool Merc Club,Halo Legendary Crate, Hello Kitty and Friends, Fallout Crate, Wizarding World Crate, WWE Slam Crate, Rick and Morty Crate, The Elder Scrolls and Sci-Fi Crate, with coupon code LOOTDAD30. End 6/16 MIDNIGHT PT.
JUNE'S THEME IS TOYBOX

Return to an era when action figures were plentiful, towels doubled as capes, the floor was lava, and Saturday morning cartoons were serious business! Crack open our TOYBOX and play around with some awesome pop culture gear!

TOYBOX ENDS 6/19 AT 9PM PT
Franchises in this month's box include: TMNT, The Legend of Zelda, and more!
Each box includes: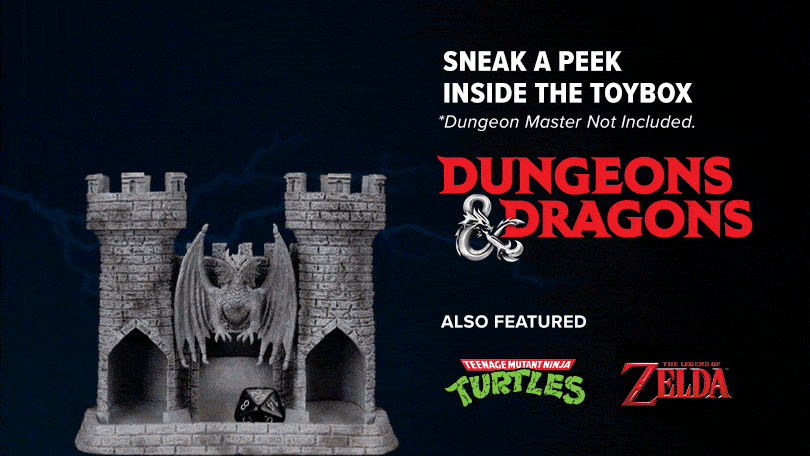 An Exclusive D&D Dice Tower!