The Dapper Dog Box is a monthly box for your best friend in the world – your dog! They source organic and natural items from passionate small companies that love dogs, hand-picking each item for your dog based on a personalized survey. The survey lets you customize your box for gender, five different dog sizes, and also any allergies. The regular sized box has 4-6 items with an average $50 value.
DEAL: Save 10% off your first shipment! Use coupon code HELLOSUBSCRIPTION.
The interior of the box cover says "all you need is love and a dog" and I couldn't agree more.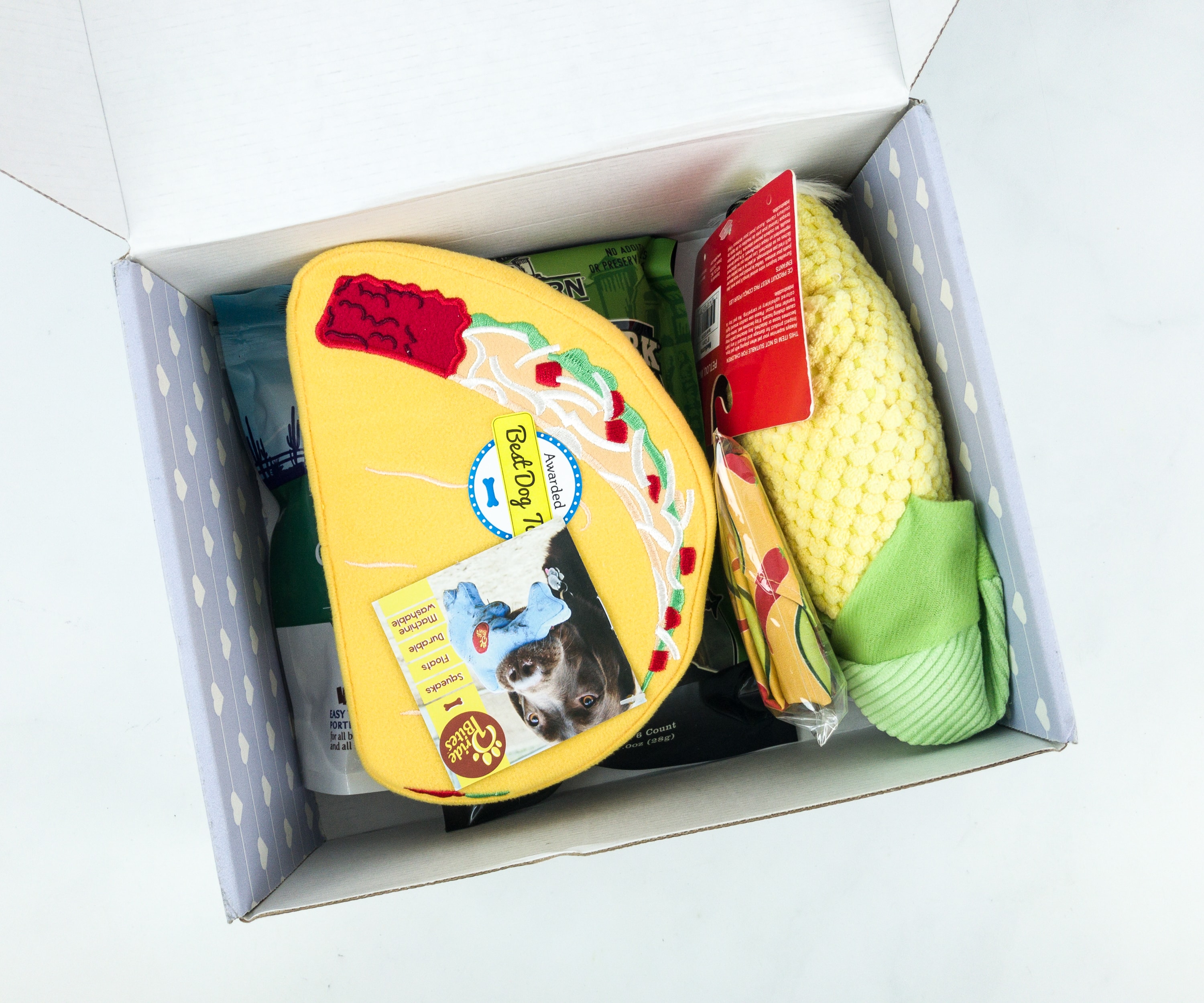 All the items are packed neatly inside the box. No fillers or extra packaging.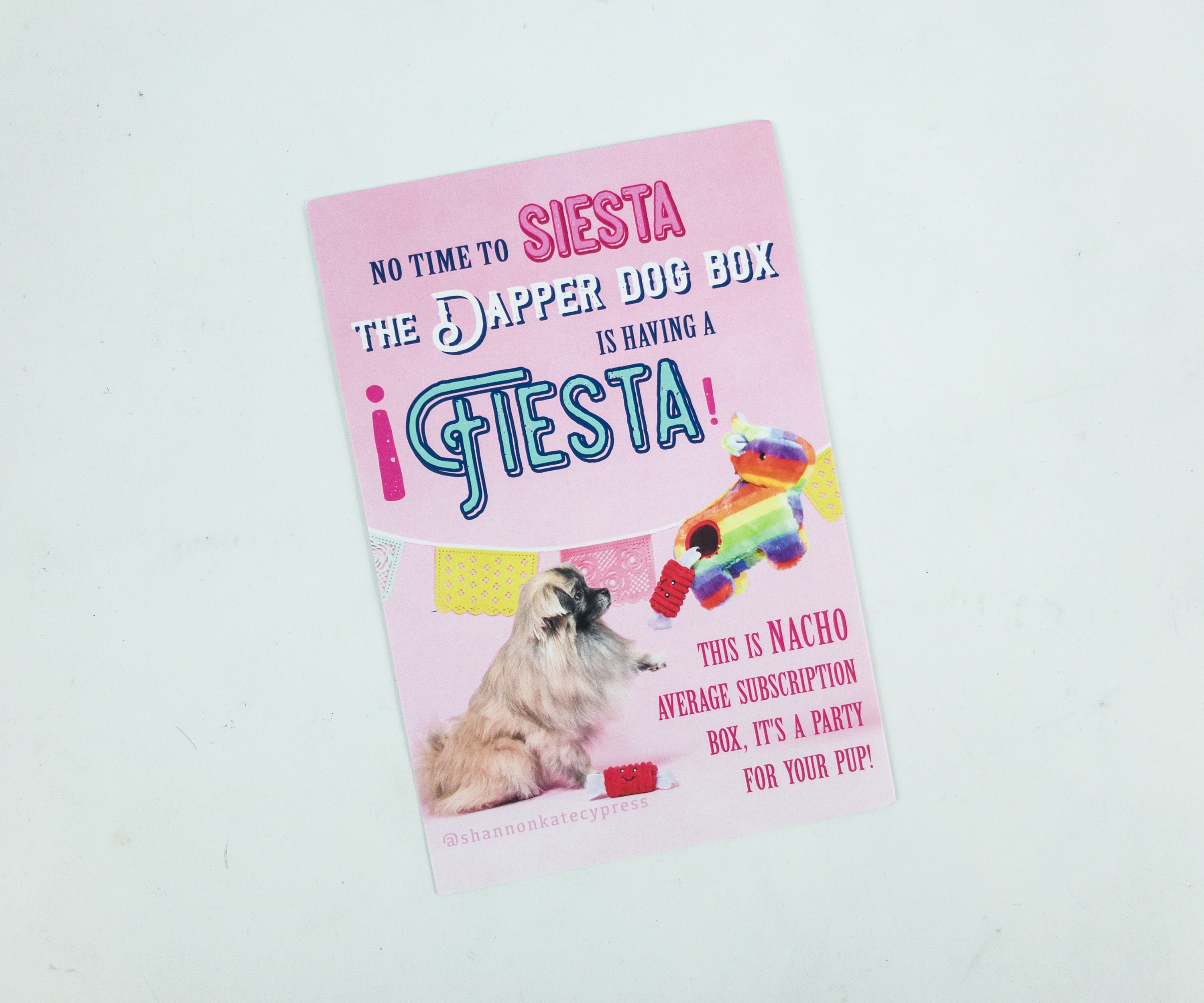 The box includes an information card.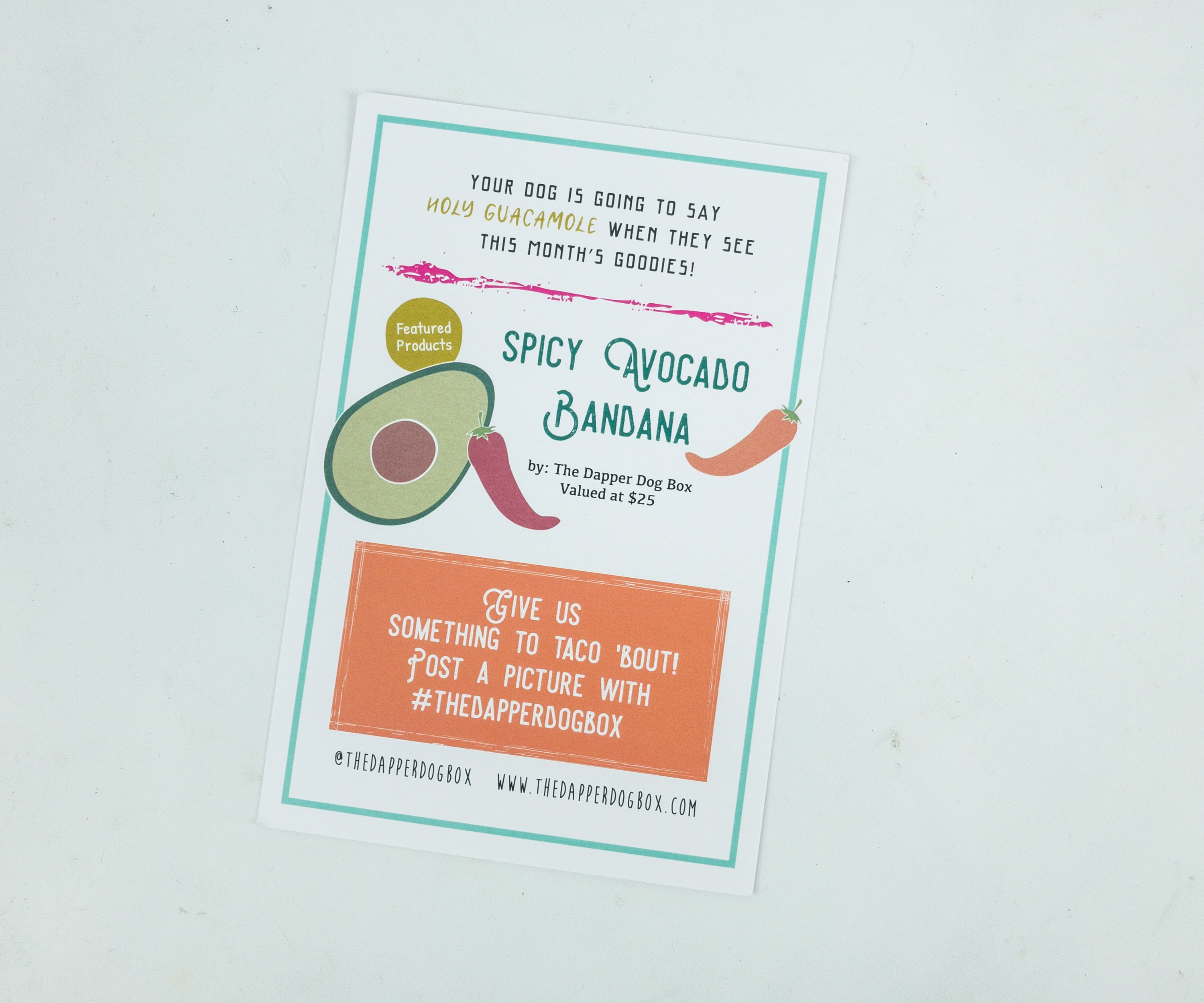 This month's featured product is listed on the card.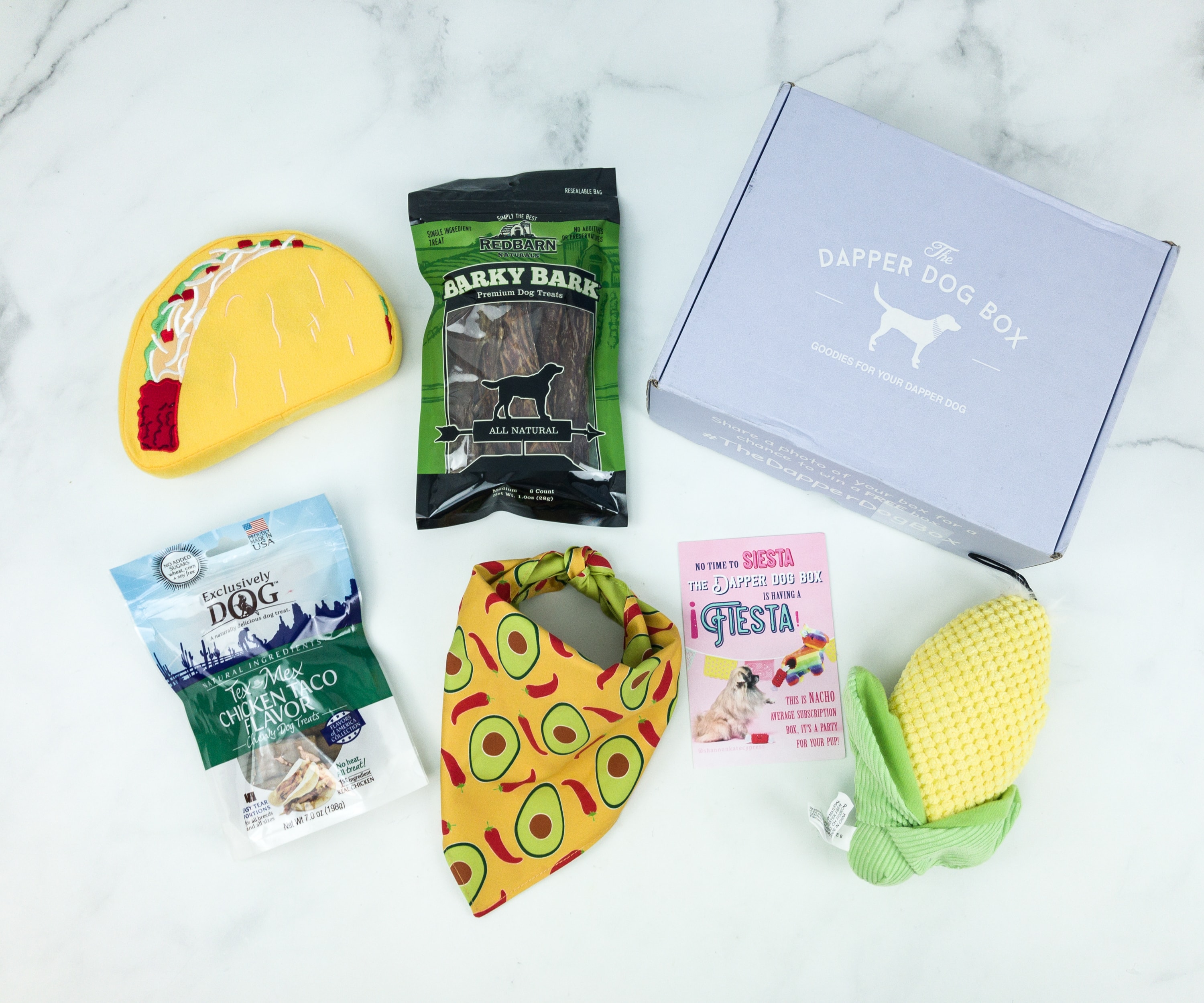 Here are all the items in the May box!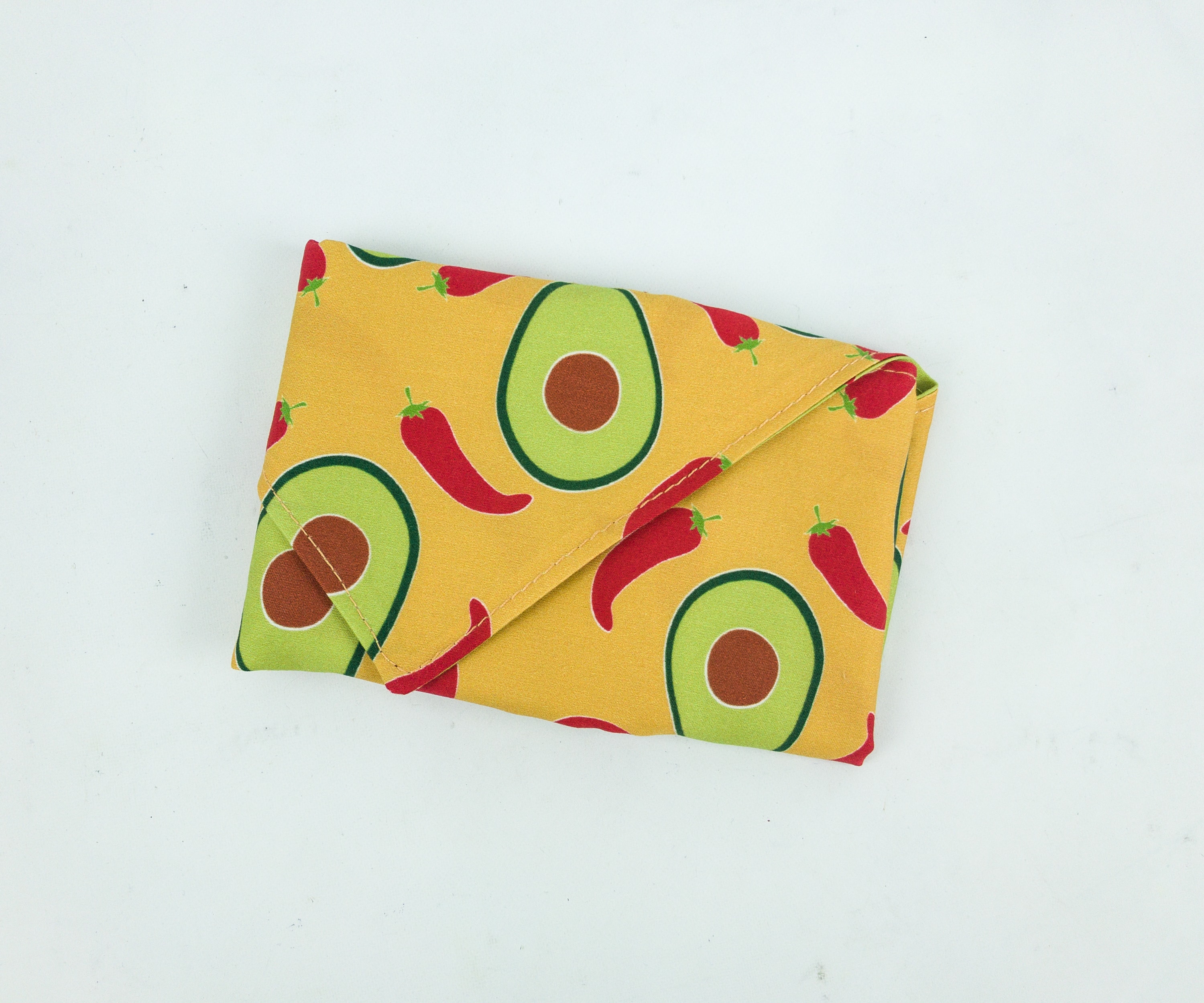 Bandana. This month's bandana is double-sided. It's a cute accessory whether for photo ops or for walks!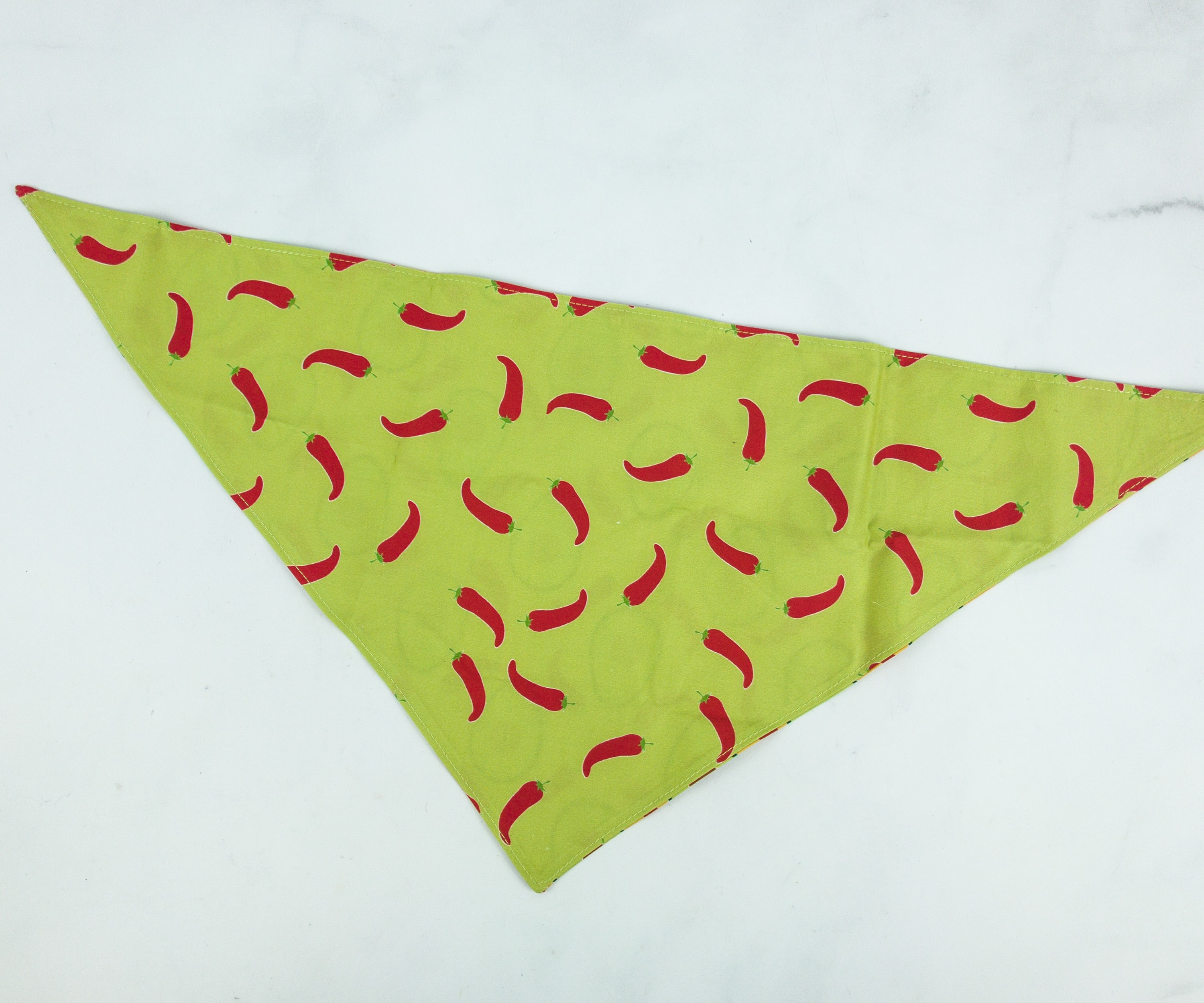 The first side of the bandana features a green base color with chili pepper prints all over.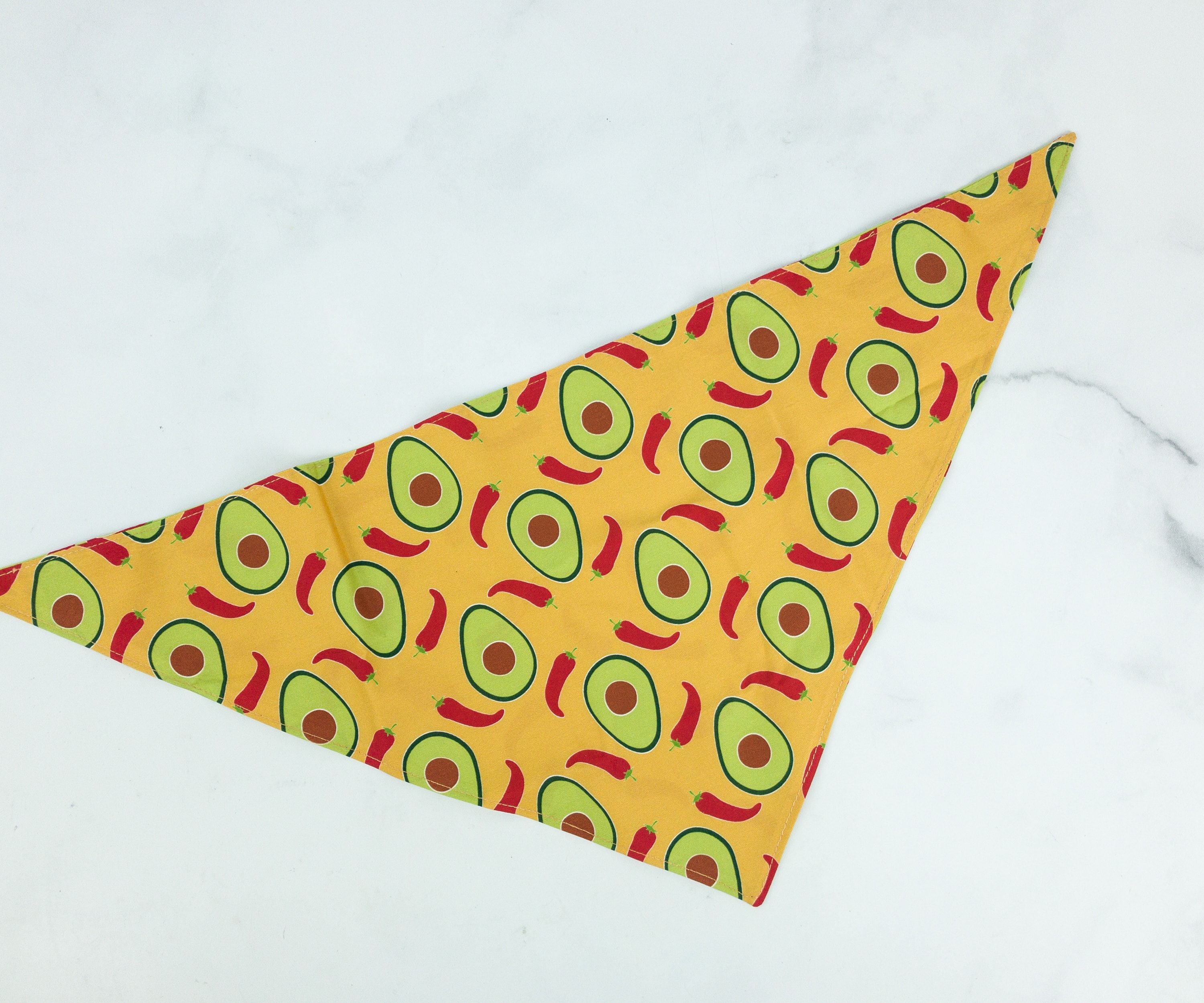 On the other side is a yellow base color with avocado and red chili pepper prints!
Like the previous bandanas we've received from this subscription, it's soft, light, and easy-to-wear.
The bandana is adjustable, so you won't find any problem putting it on your pup's neck. Dean looks so adorable and super comfy with his new bandana!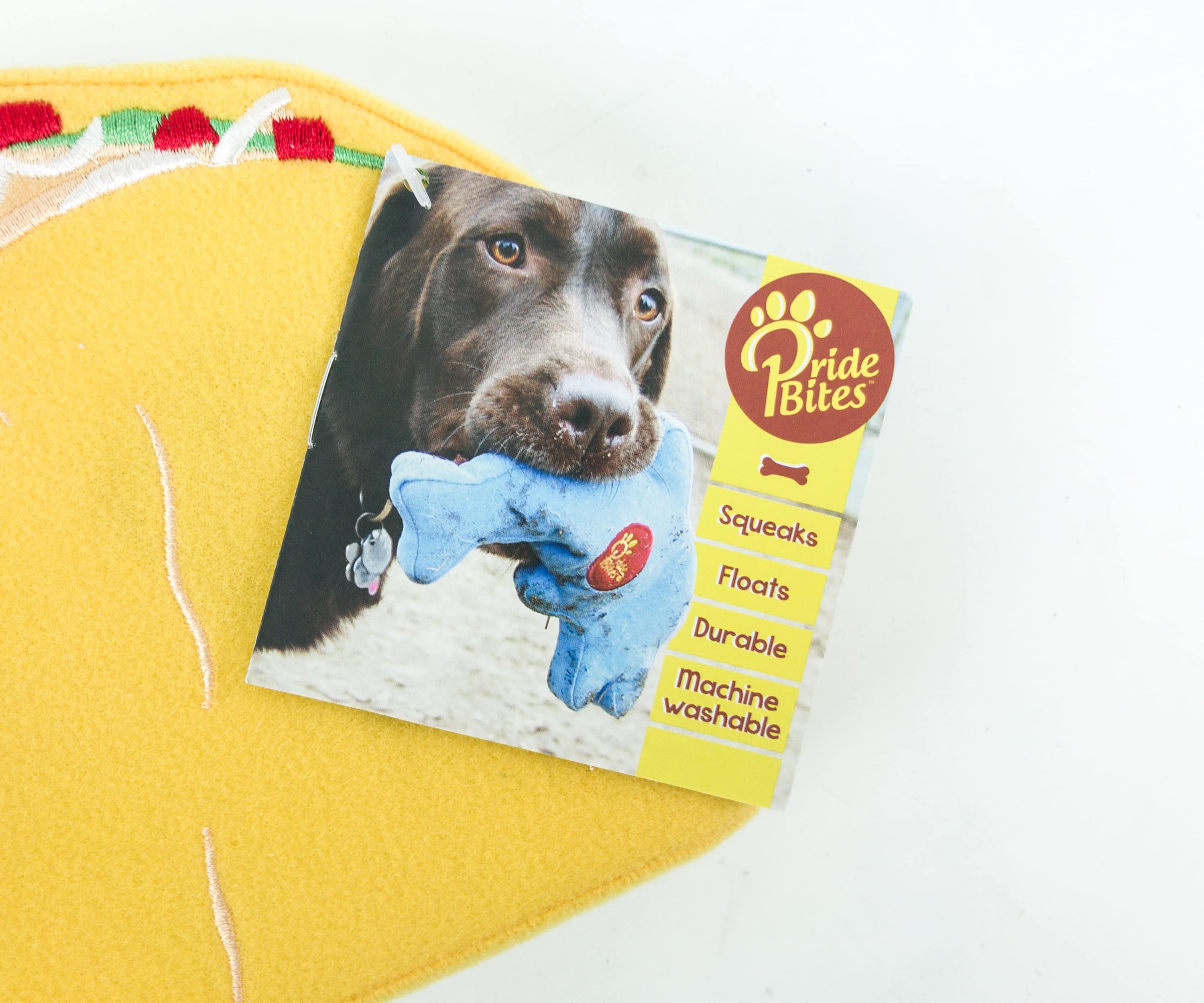 Pride Bites Taco Dog Toy Squeaks ($9.99) Let's TACO 'bout this yummy plush toy! It's soft, durable, washable, and so squeaky!
It's a well-designed plush toy! It even features the ingredients you usually see on a regular Taco snack.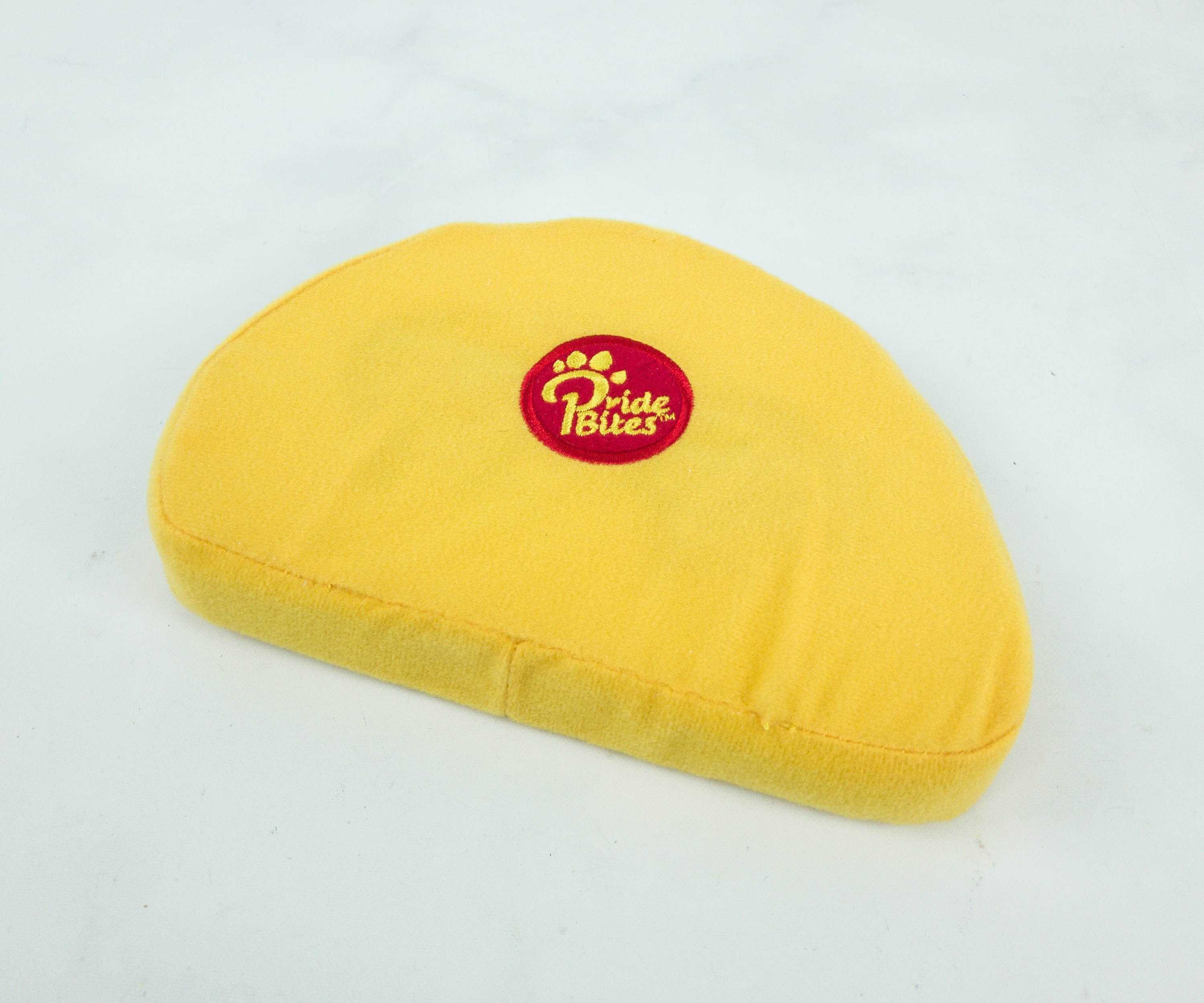 Stitched at the back of this plush toy is a cute logo of Pride Bites. Dean played with it already and really had fun!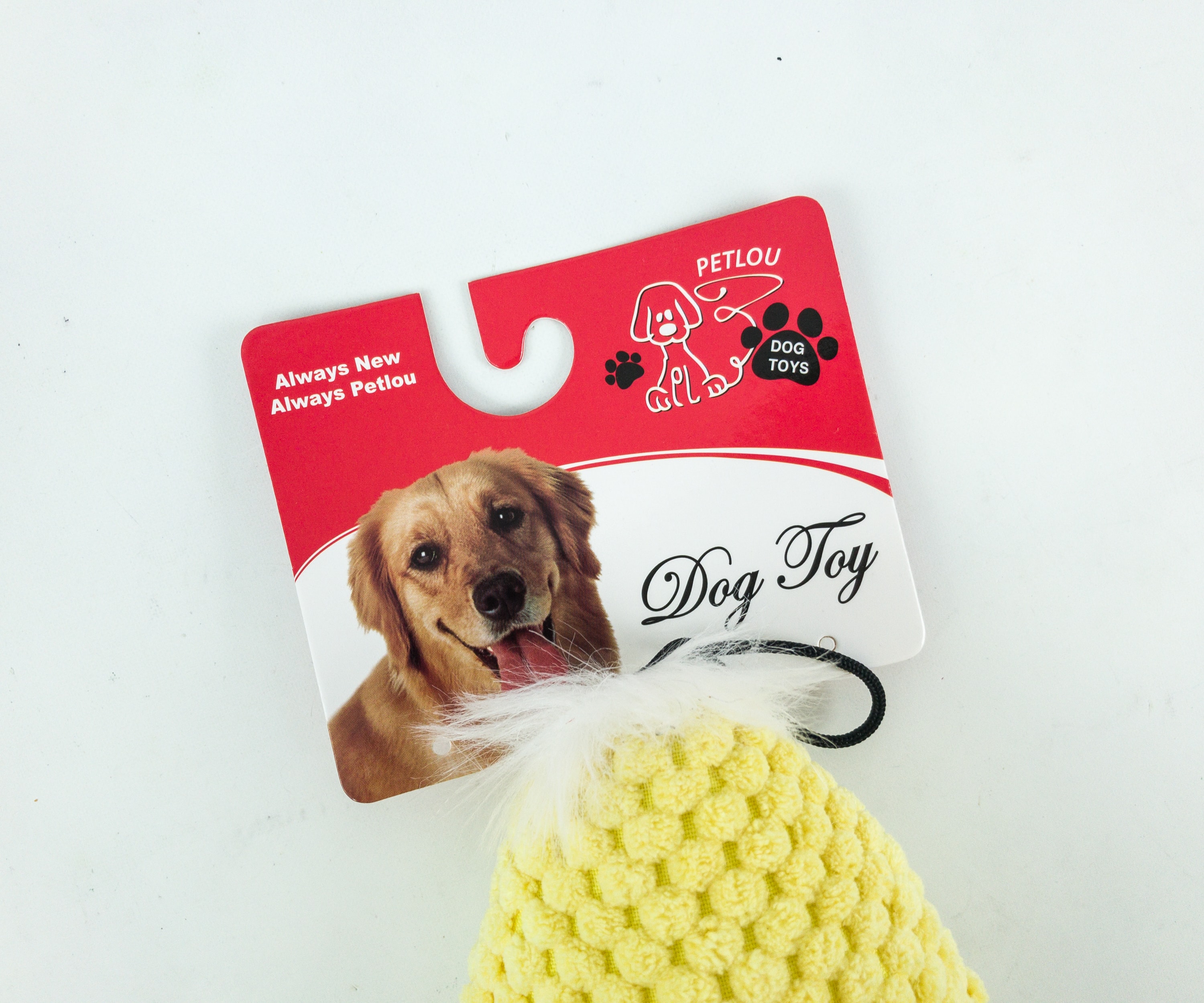 Petlou Corn Dog Toy ($8.64) The second dog toy is a medium-sized, corn-shaped plushie. It's made with extra soft micro plush materials!
This toy comes with a husk too, making it look more like real corn. It also has a built-in squeaker for a more enjoyable play time!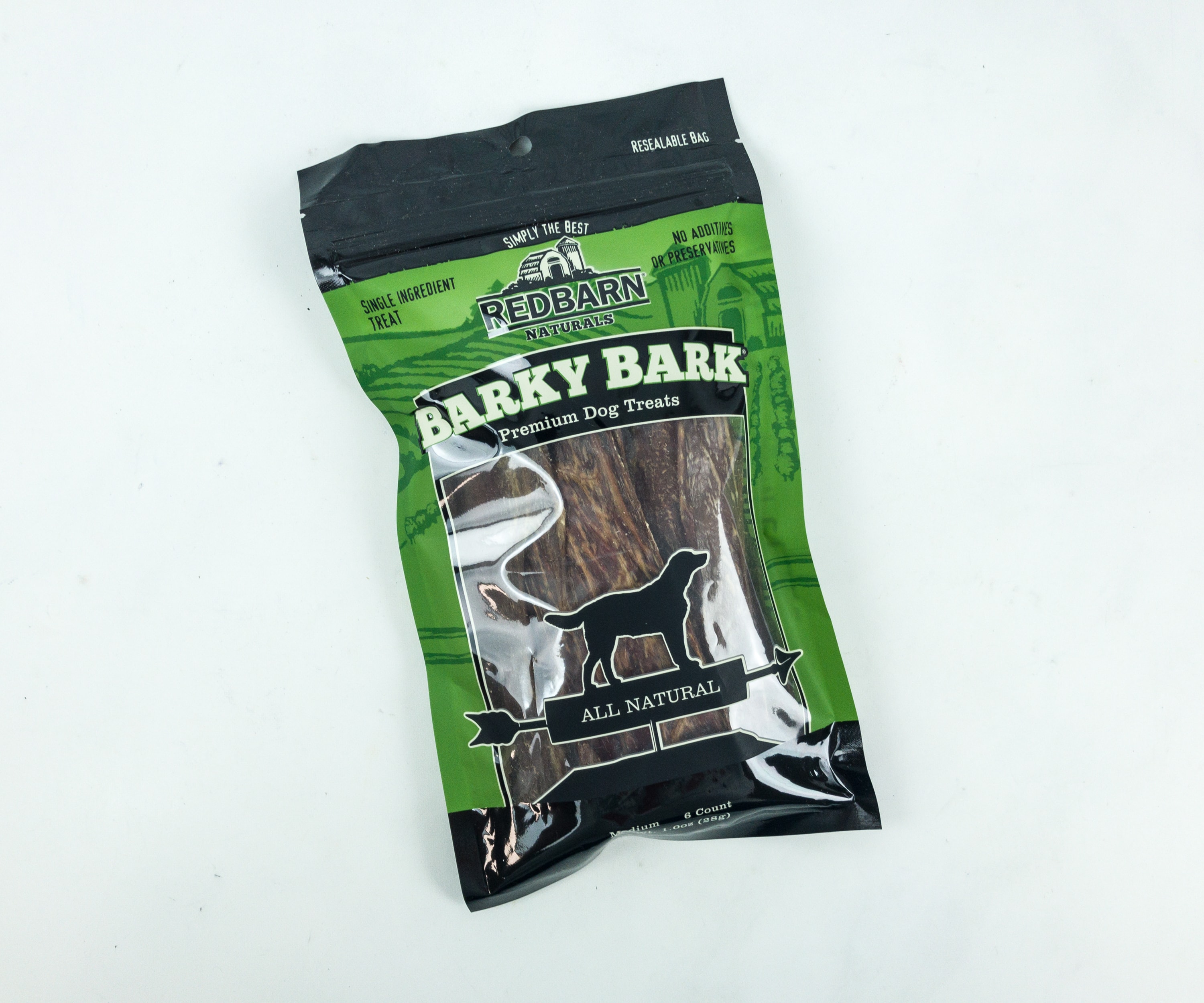 Red Barn Naturals Barky Bark Premium Dog Treats ($2.89) It's a tasty dog treat made with slow-roasted all-natural beef!
Each pack contains 6 or more large strips of beef that can be used as a training reward for your pups. So tasty and chewy!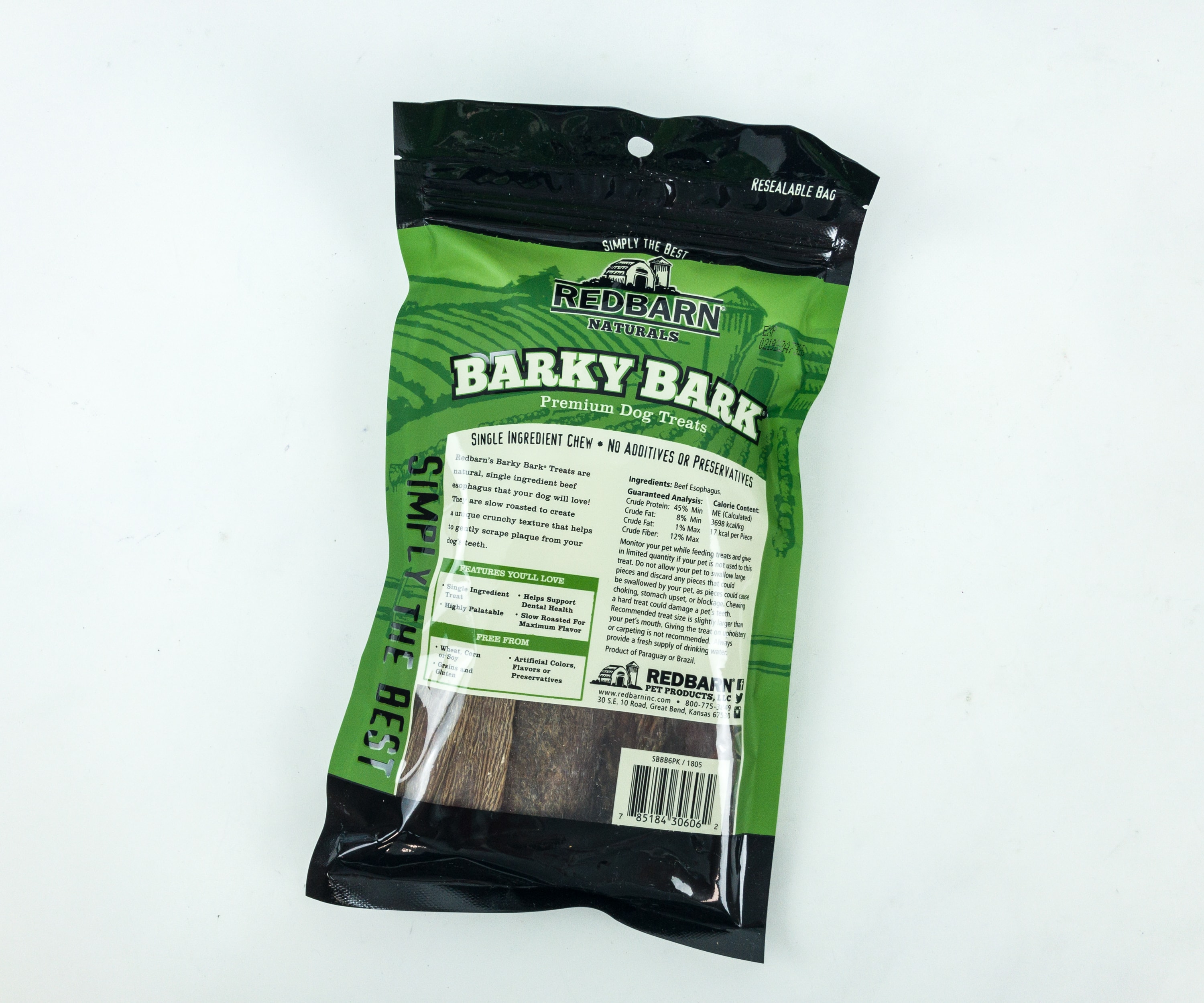 This treat also comes in a resealable bag, making sure that the treats stay fresh even after opening it. My pups loved it so much and they kept asking for more!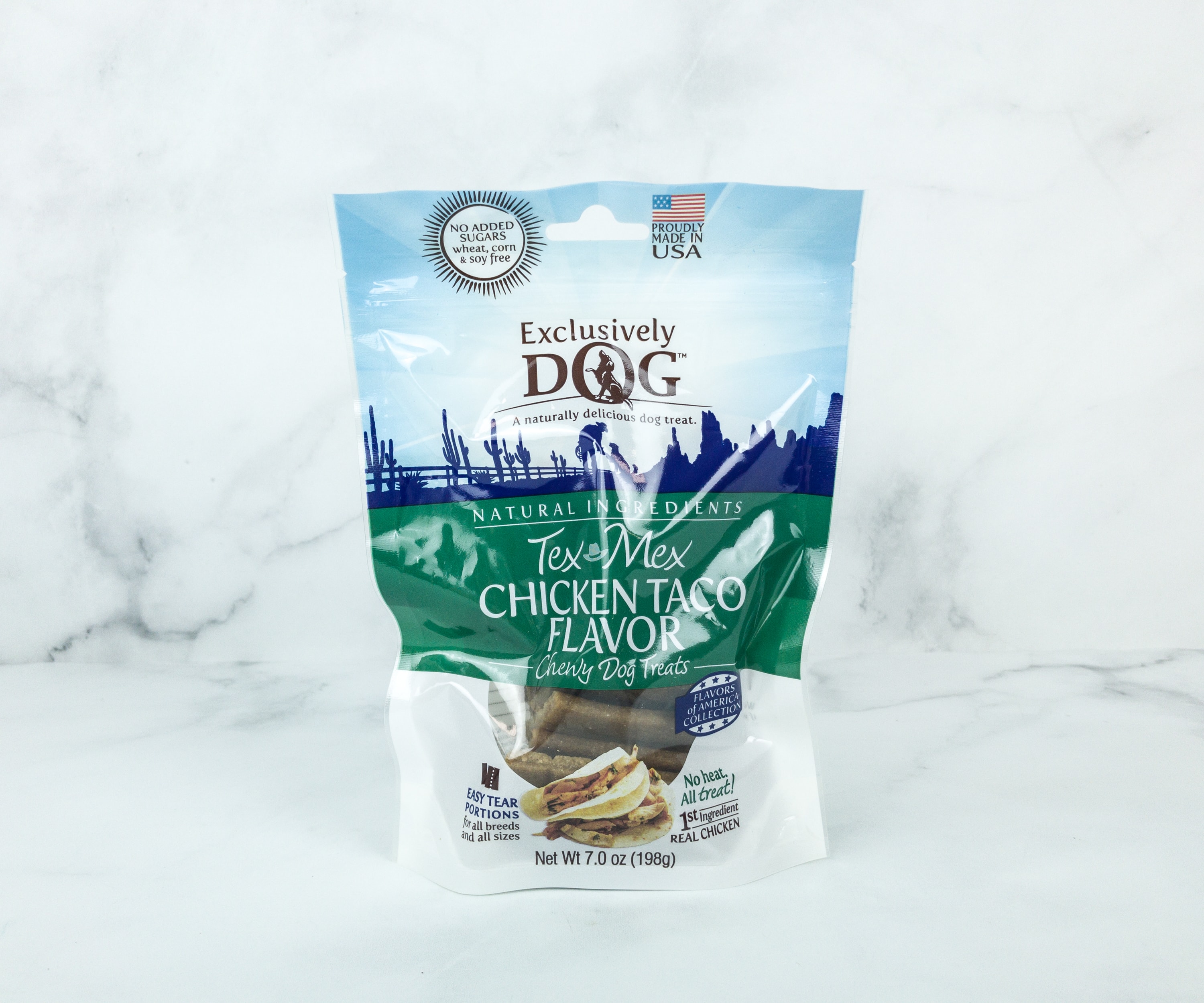 Exclusively Dog Tex Mex Chicken Taco Flavor Dog Treats ($5.60) More yummy treats for our pups! It's a pack of soft and chewy jerky snack made from all natural ingredients including chicken, garlic, cumin, and rosemary. They are free from soy, corn, wheat, and sugar.
Each piece is rectangular-shaped and packed with protein, fiber, and other minerals that your dog need for a healthier and stronger body.
Like the first treat, this also comes in a resealable pack with the nutritional content listed at the back of the container. It's the perfect treat for snacking and reward for your pets during training sessions!
Dapper Dog Box never fails to satisfy my pups with their wonderful curation of toys and treats! This month's featured bandana looks so unique. The color is eye-catching, and the design looks so terrific. The two squeaky toys are perfect too. They're soft, durable, and of course very squeaky! Both treats are fresh and delicious, our pups can't get enough of them. This box was impressive overall and we are looking forward to more awesome toys and treats for our beloved pups, plus an awesome new seasonal bandana every month!
Did you love this month's box as much as we did?