Splendid Spoon is a meal subscription plan that sends ready-to-eat smoothies and soups. The subscription cost starts at $65 per week, and you can choose a plan from Lunch, Breakfast+Lunch, or Breakfast+Lunch+Reset. Each week, they deliver plant-based and gluten-free meals to the subscribers, and the orders can also be customized every week by including ingredient avoidances and flavors that they don't want to receive.
They also have a health program that is really easy to follow: 1 plant-based meal/per day, 15 minutes of mindful practice in a day, and a very supportive community. They also believe that a few small changes can create a lasting impact on a person's health!
This is the review of the Breakfast+Lunch+Reset.
DEAL: Get $10 off your first order! No coupon needed, just use this link to subscribe.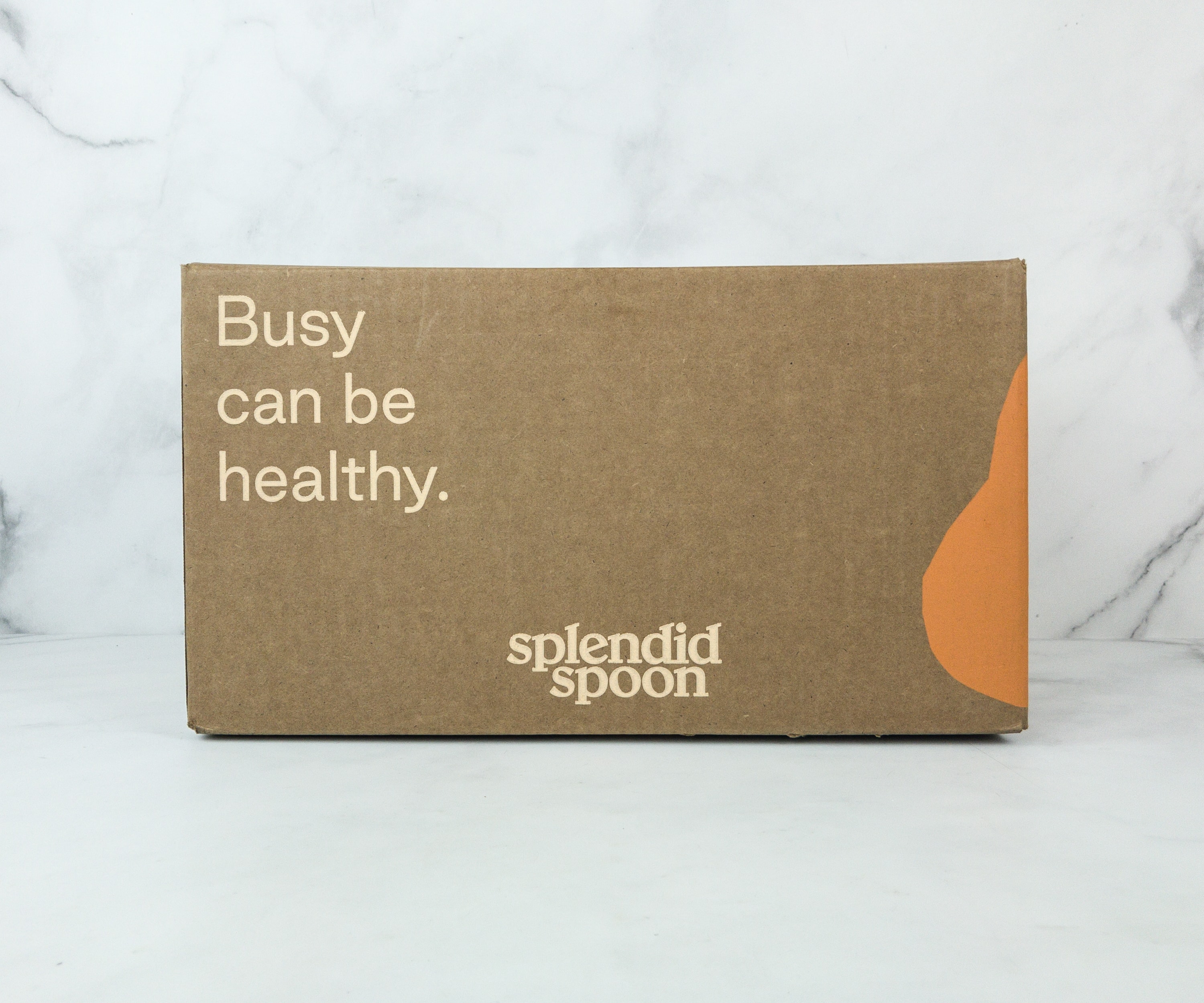 Busy can be healthy.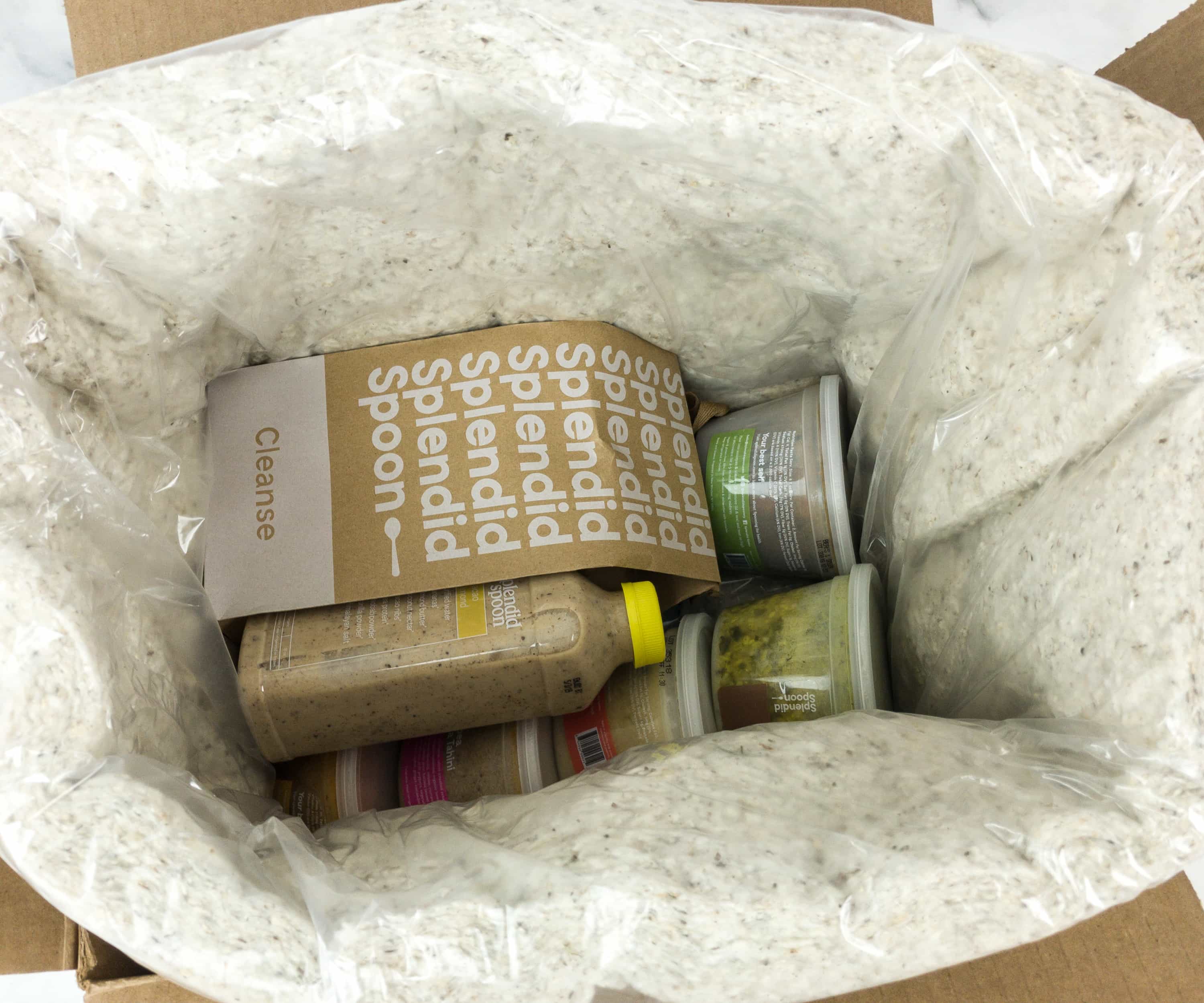 The meals are delivered frozen, semi-frozen, or even chilled, and they come in containers that are plant-based insulated. Splendid Spoon also partners with FedEx to ensure that the packages are handled properly during transit.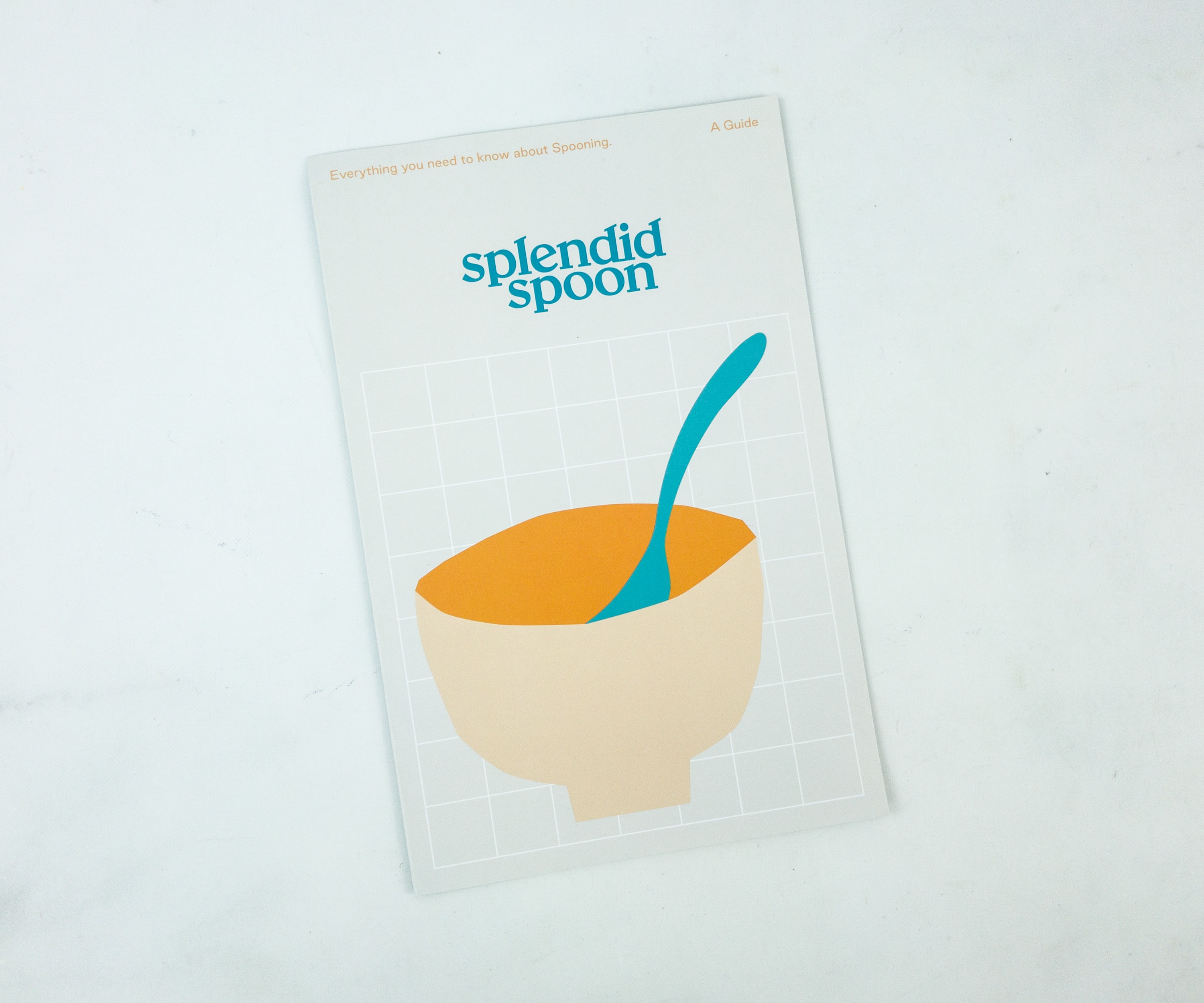 They also included a guide that contains everything you need to know about "Spooning."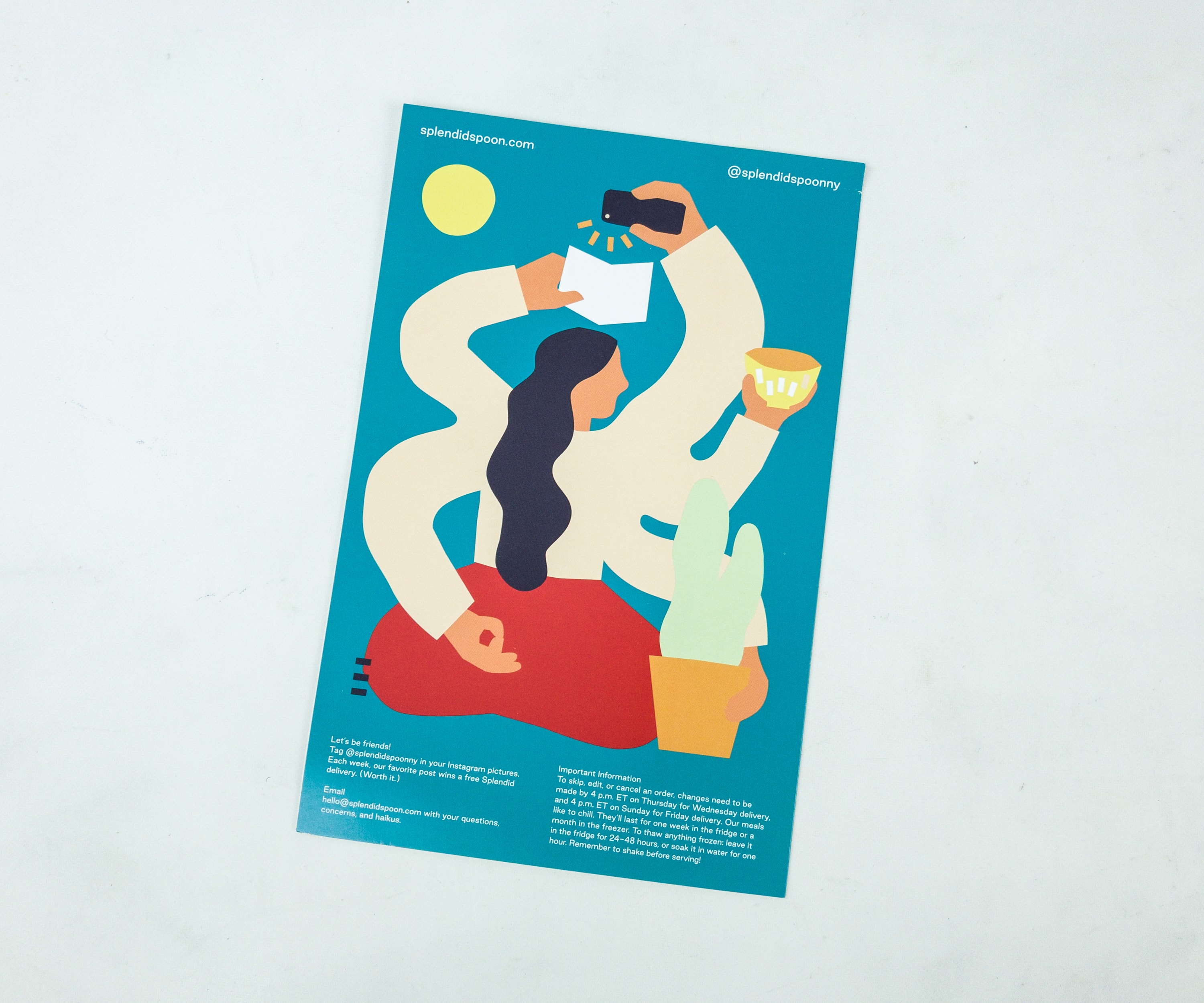 It also includes some of the social media handles of the subscription plan so you can share or tag them online!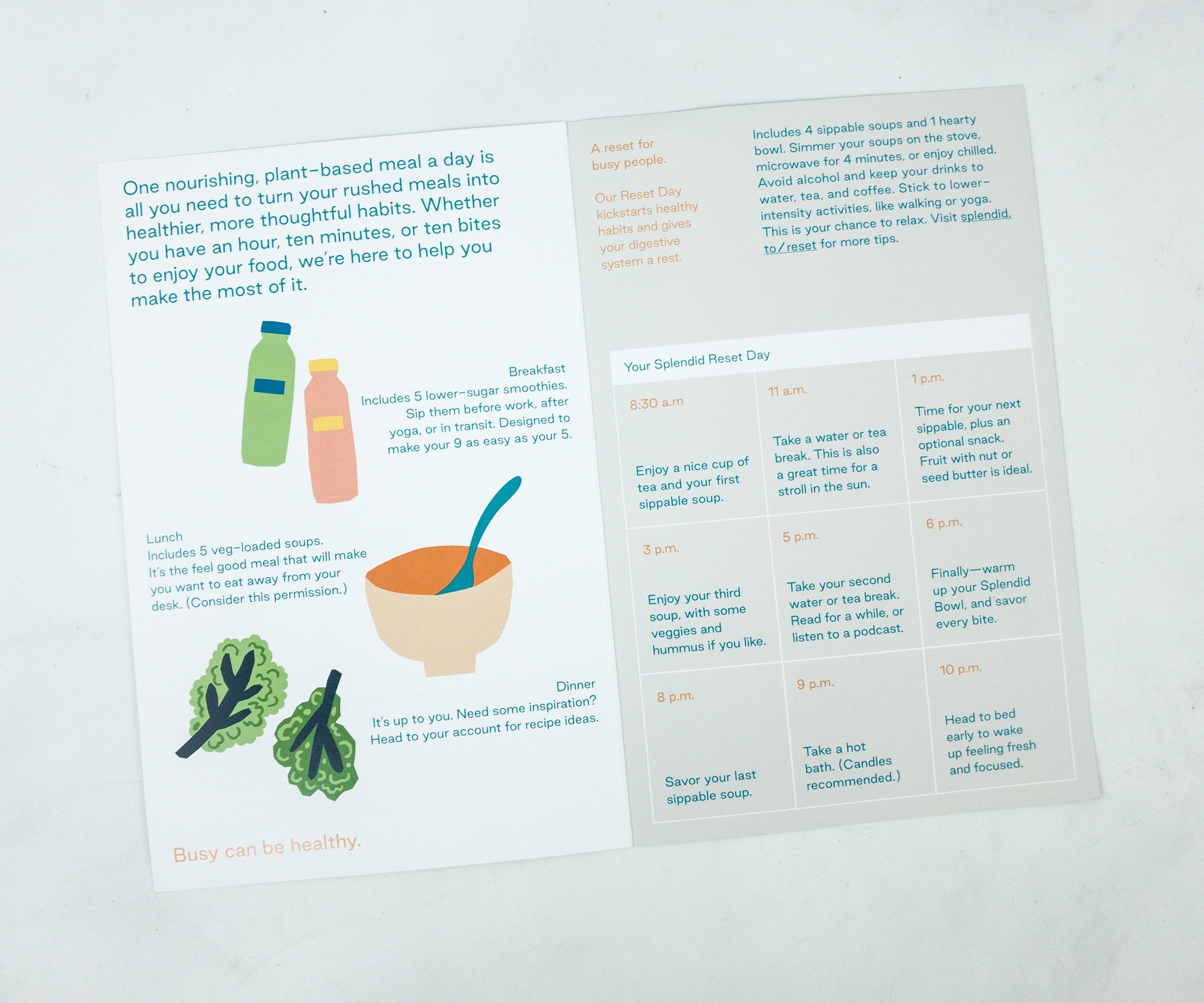 The guide contains how-tos, on how you can optimize the box's contents.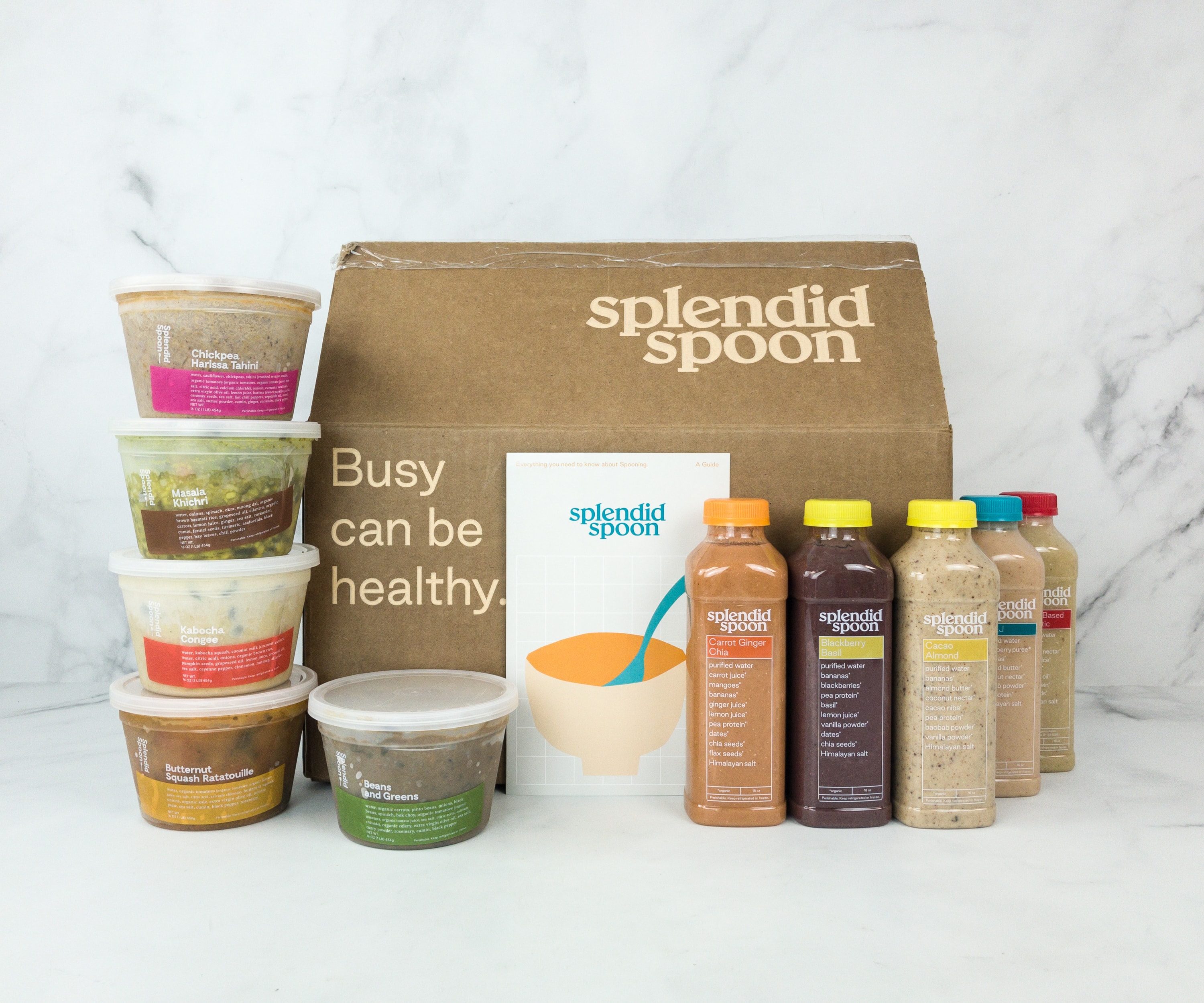 Everything in my box!
There's a paper bag labeled as "Cleanse" for a Splendid Reset day. The guide included a complete table of instructions on how you can do the reset effectively.
Here are the 5 smoothies included in the box: Plant-based Probiotic, Carrot Ginger Chia, Blackberry Basil, AB&J, and Cacao Almond.
Splendid Spoon Plant-Based Probiotic Smoothie – This smoothie contains the goodness of bananas, flax seeds, and vegan probiotics.
This kind of smoothie, which is also high in protein, can be taken for breakfast in exchange for protein bars.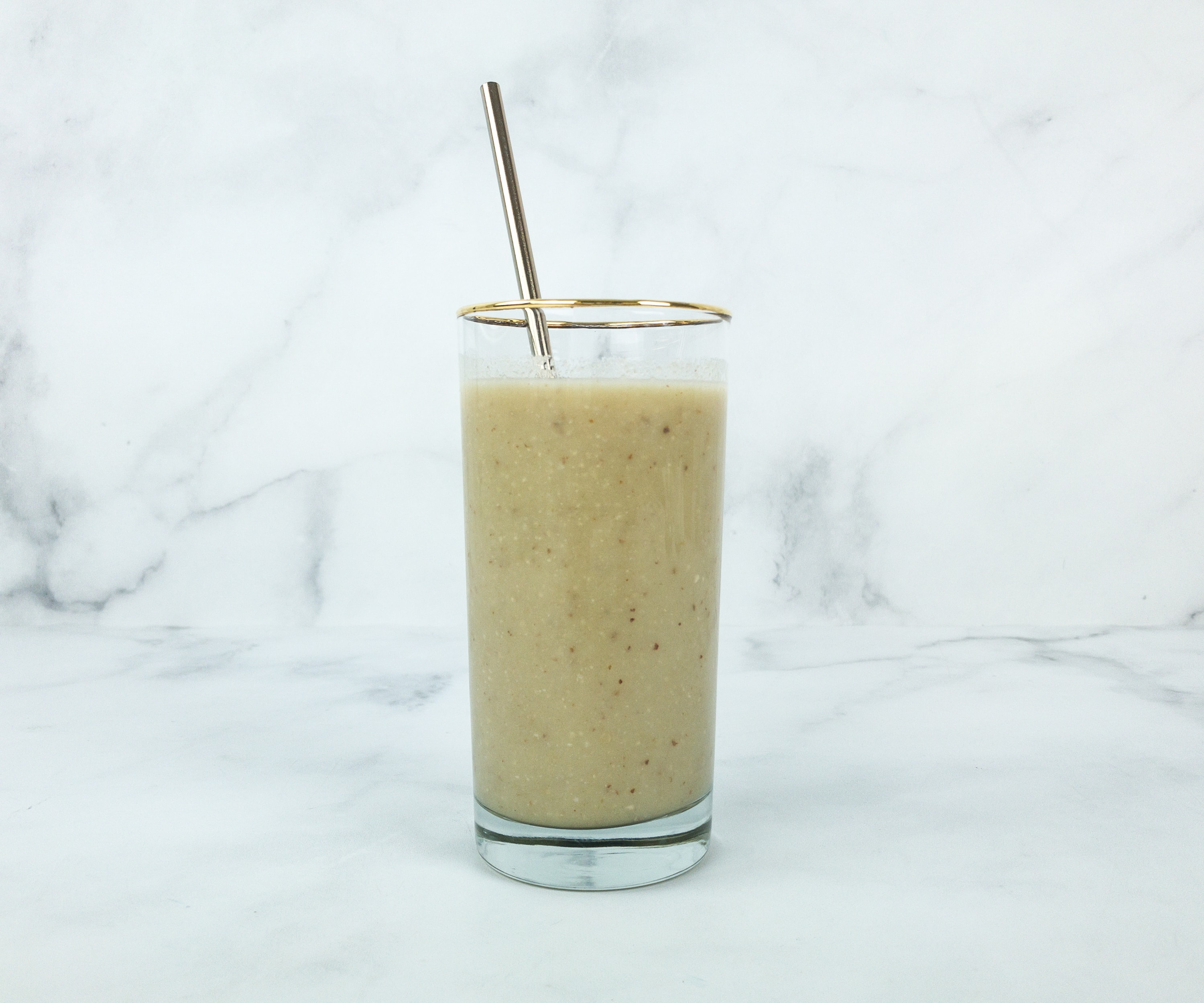 Bananas contain potassium that helps control blood pressure, while the flax seeds help the liver to function well.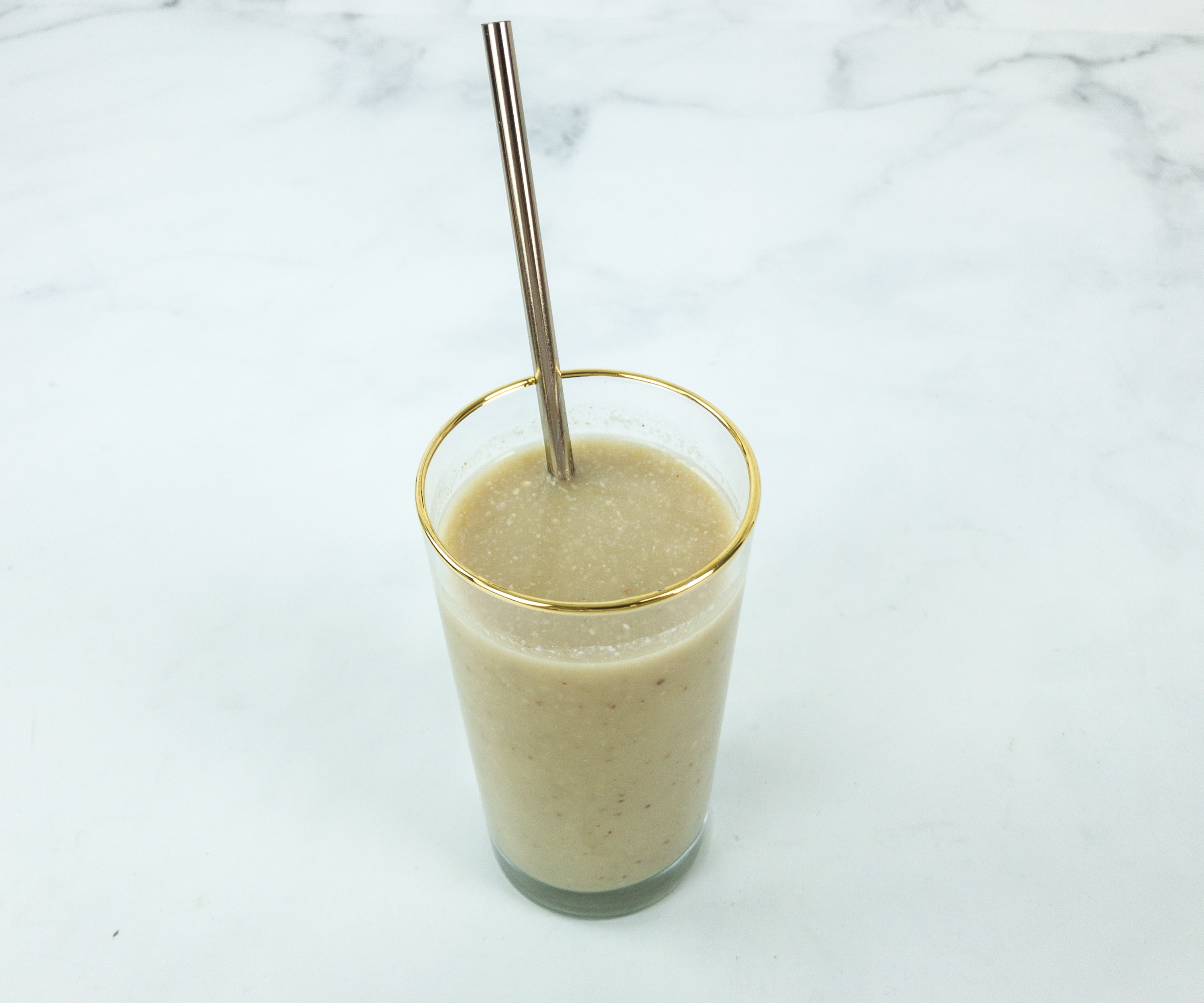 Probiotics are great for gut health and help your digestive system to do its job properly. In some cases, it even helps in losing weight.
It's like eating banana bread in liquid form, and it's really good!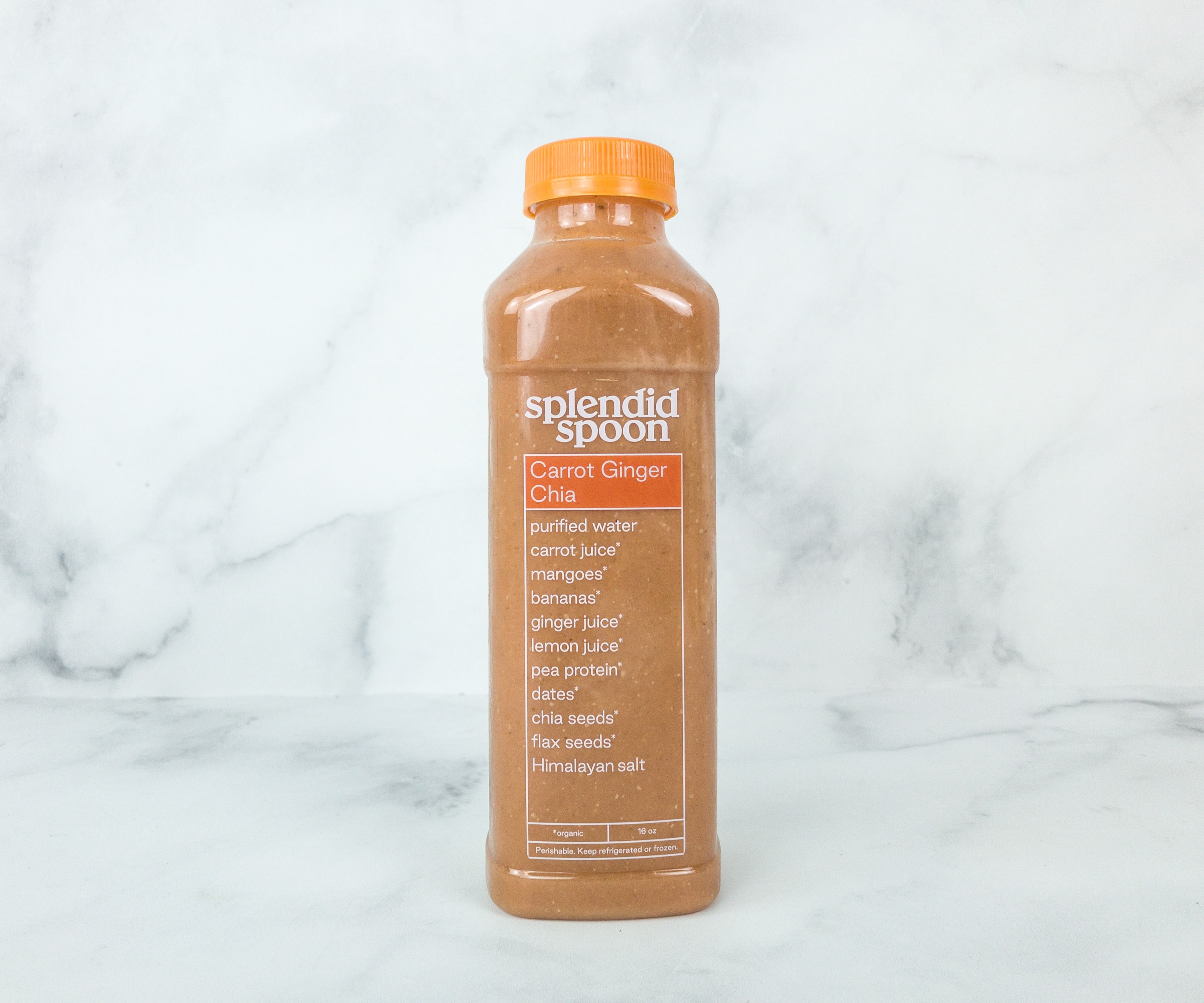 Splendid Spoon Carrot Ginger Chia Smoothie – This smoothie is a mix of carrot, dates, and ginger.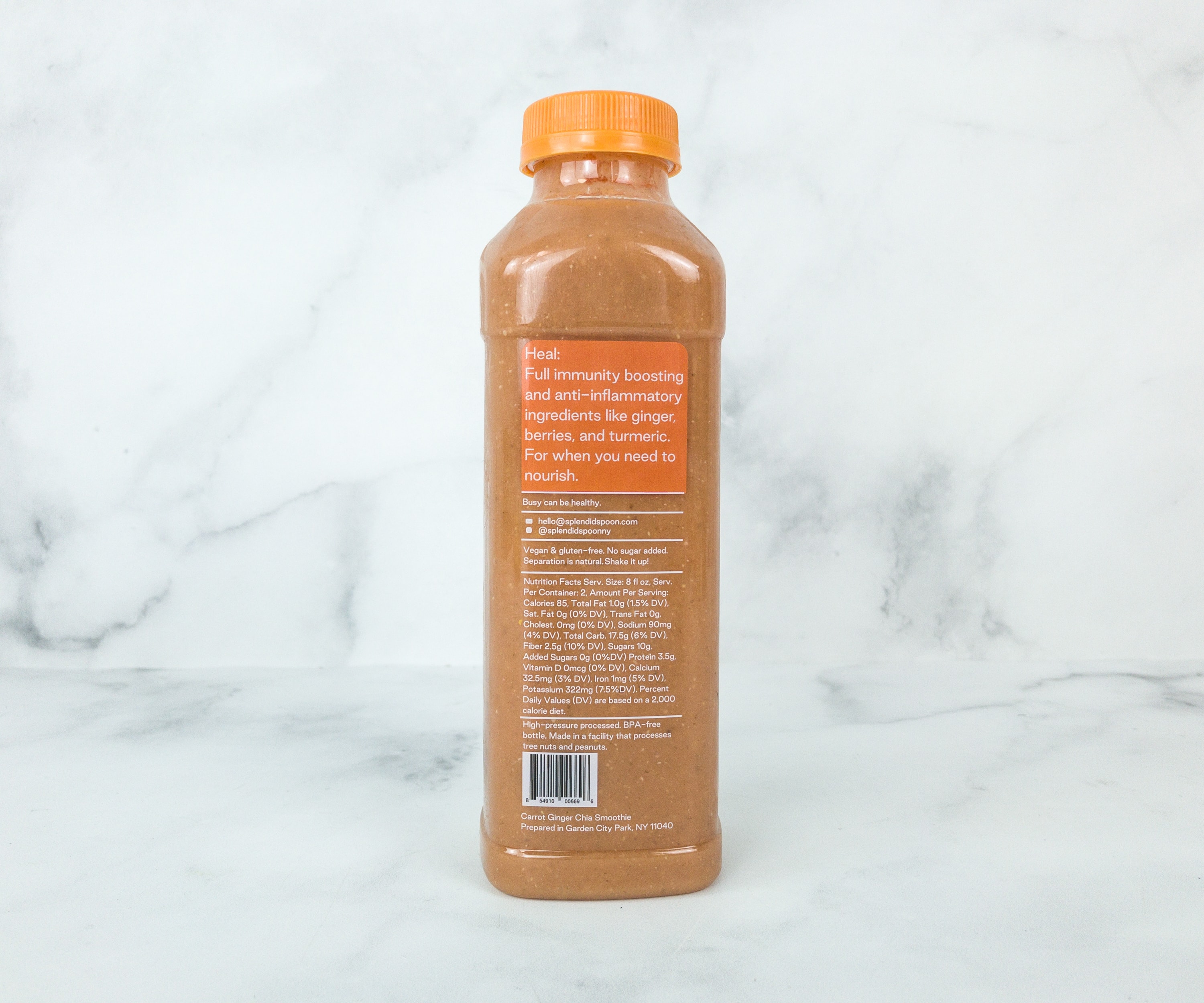 This smoothie is actually great for healing, as some of its ingredients help to boost immunity.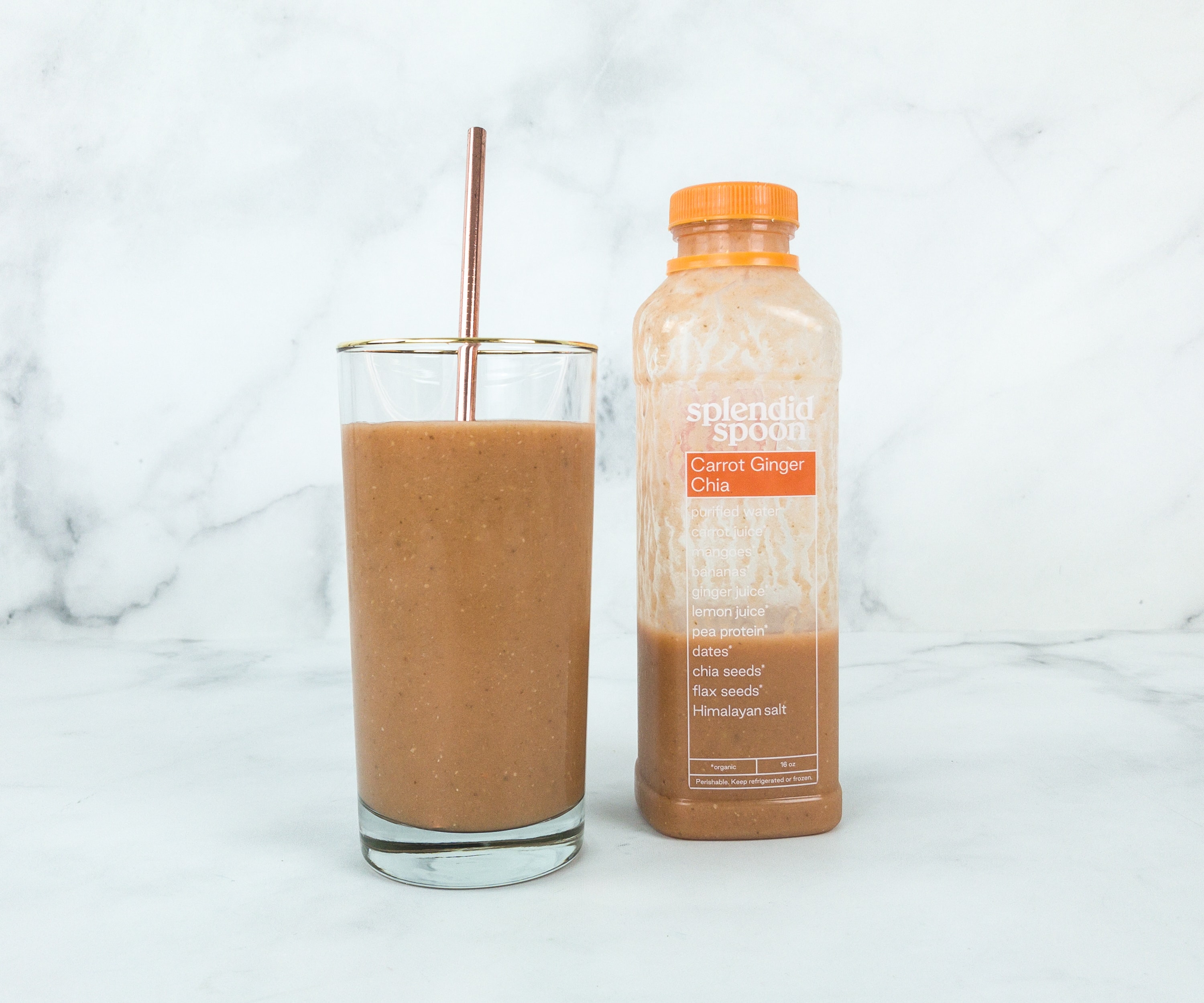 Carrots are known to keep your eyes sharp and healthy, while dates are healthy fruits that help with the metabolism, balances blood sugar, and even keep the blood pressure normal.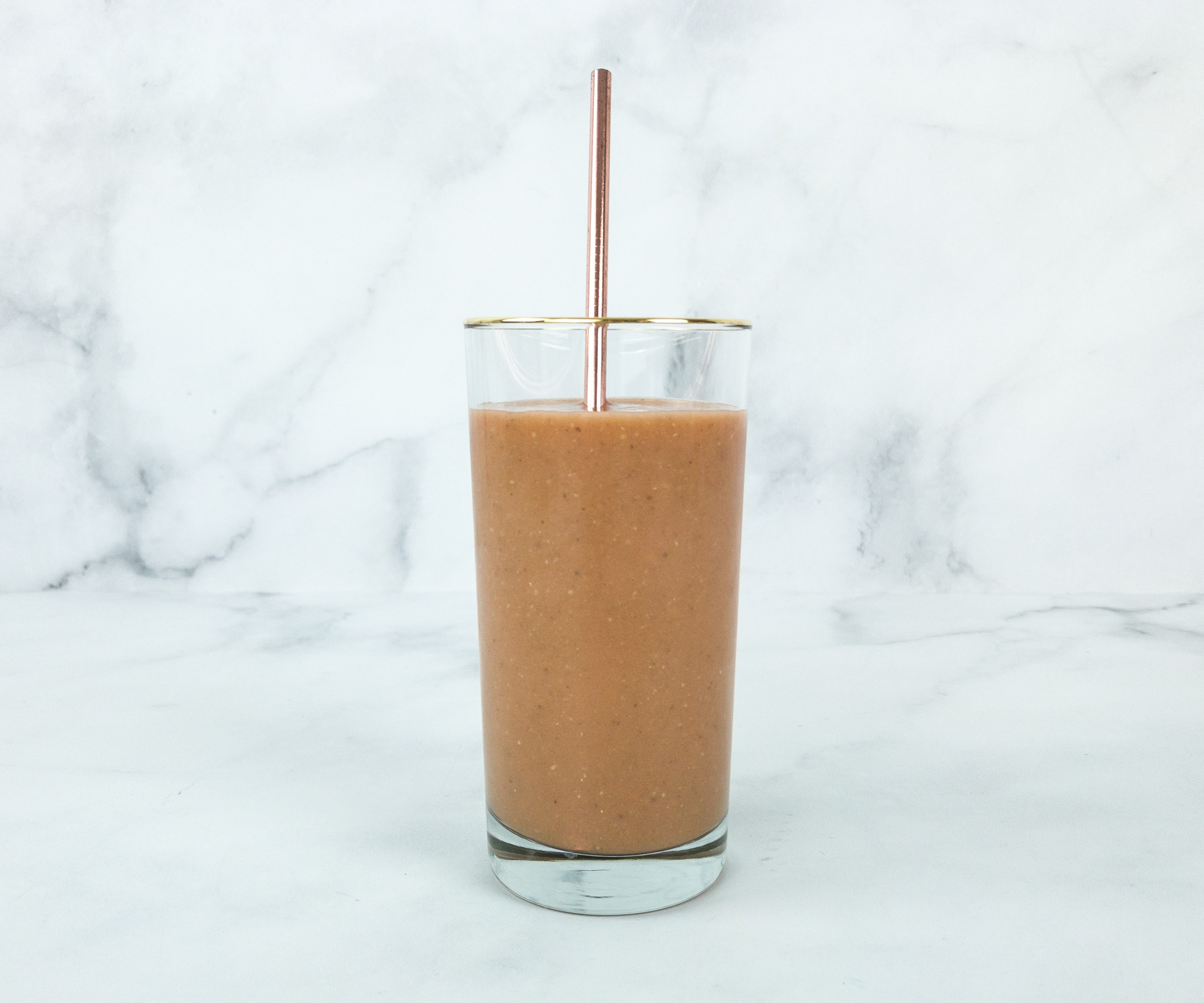 Ginger is known for its anti-inflammatory property, plus it boosts the immune system. Also, a bit of ginger adds a good kick and zest to the already good smoothie.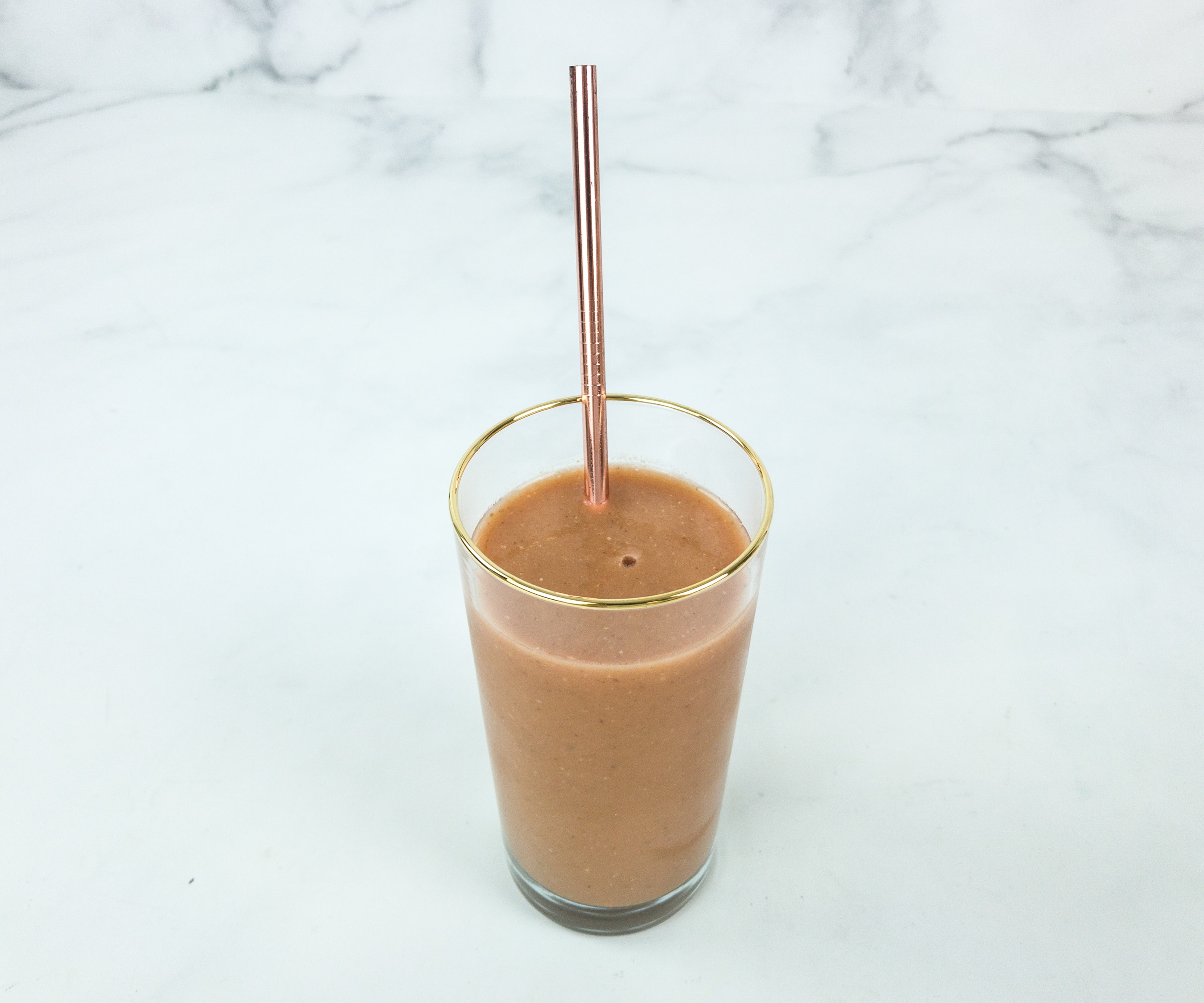 The smoothie also contains a good amount of chia seeds that have a massive amount of nutrients and loaded with antioxidants!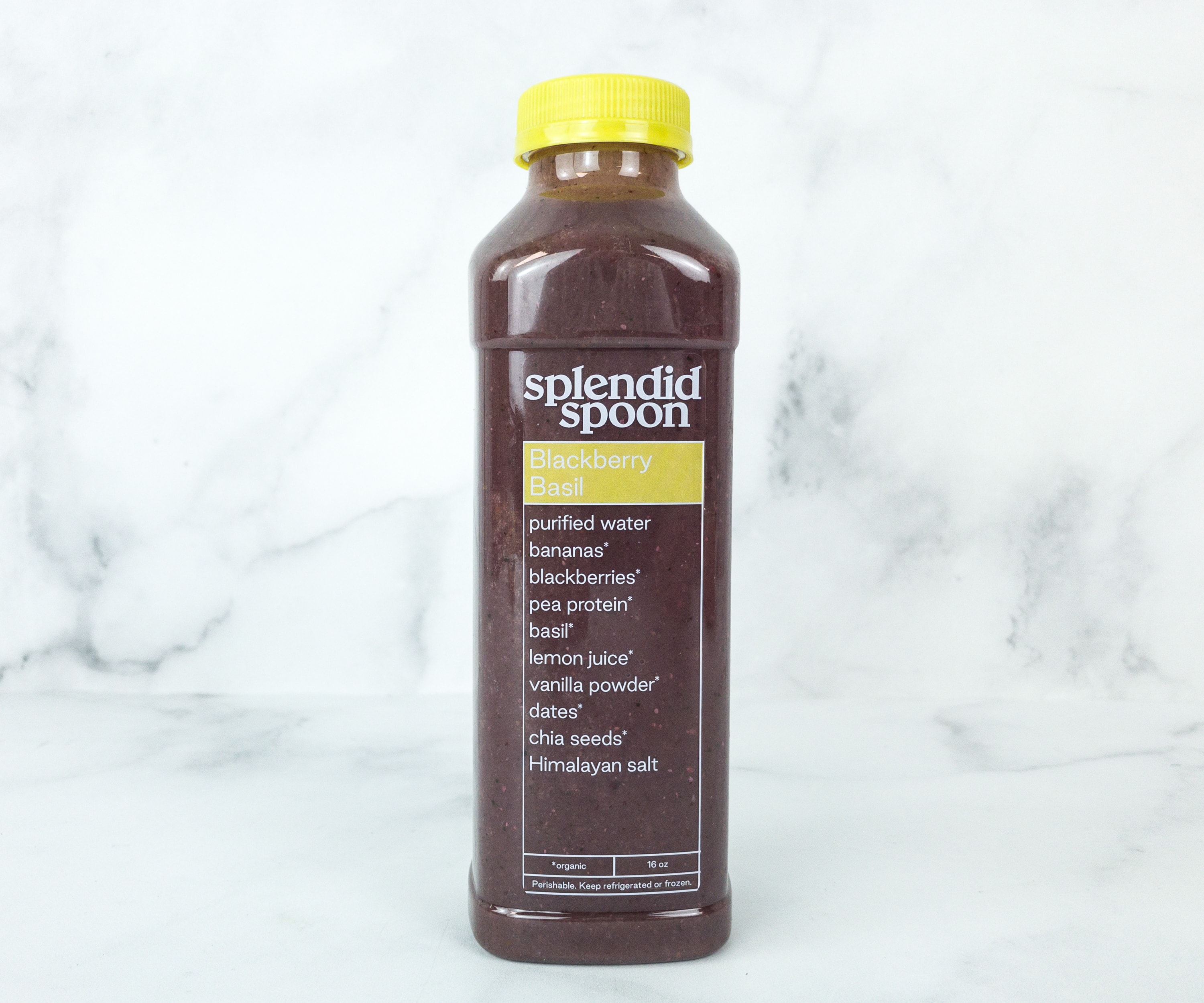 Splendid Spoon Blackberry Basil Smoothie – Blackberries and lemon sounds delightful, and this smoothie is also packed with basil, aside from the two fruits!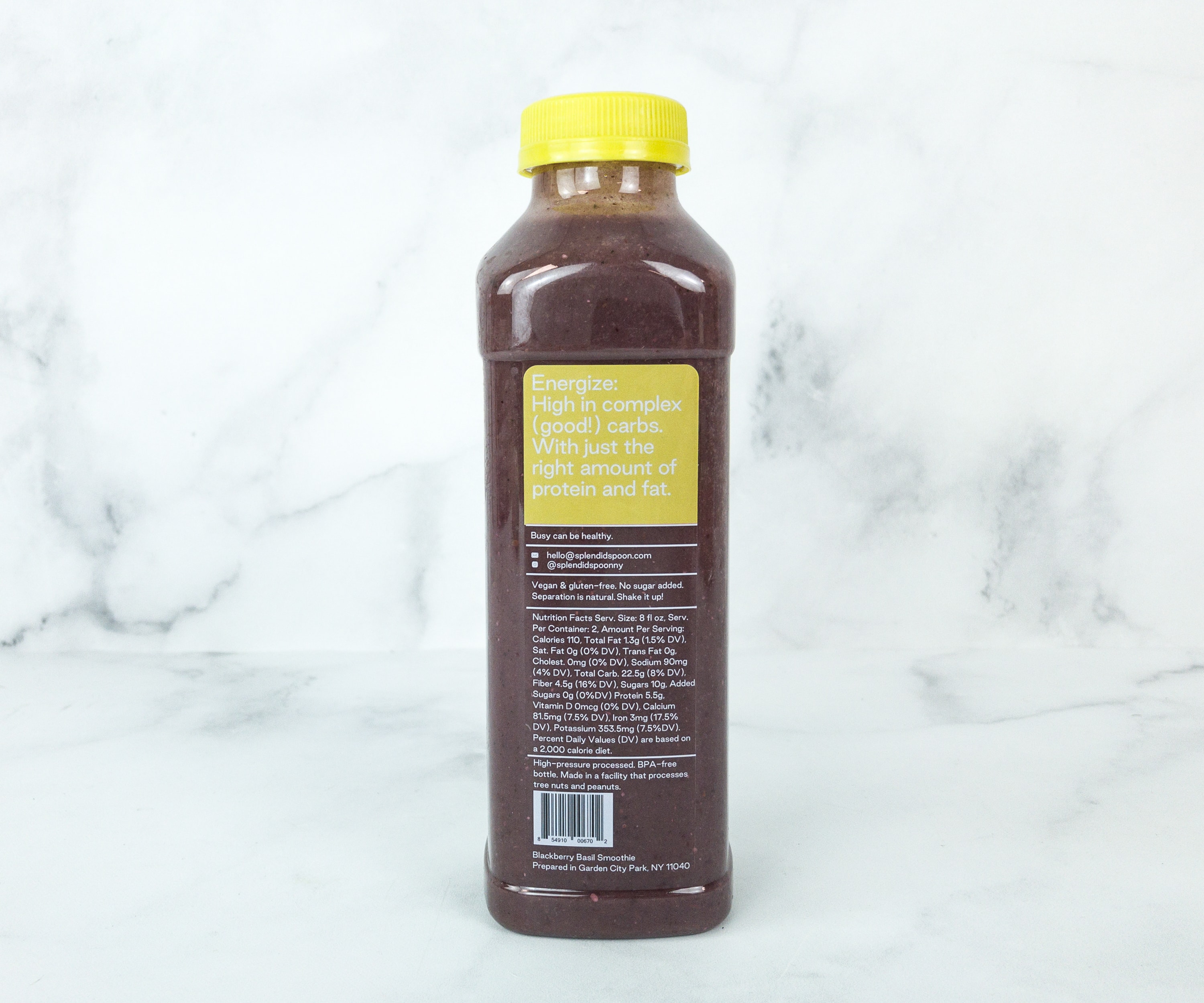 With just the right amount of protein and fat, you won't worry about how much calories and carbs you're taking when you go for this smoothie!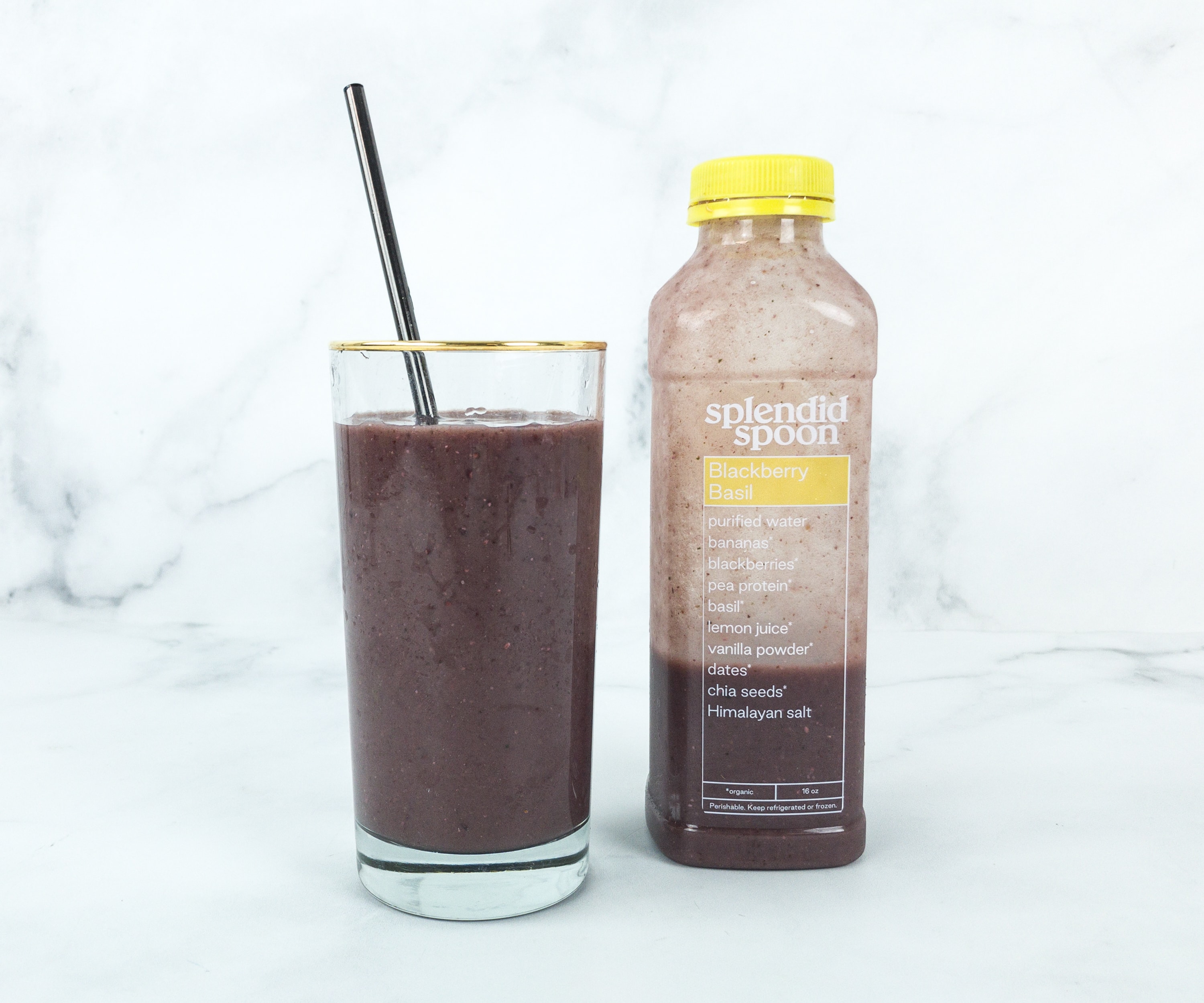 Lemon helps by keeping you hydrated and blackberry keeps your blood pressure in check.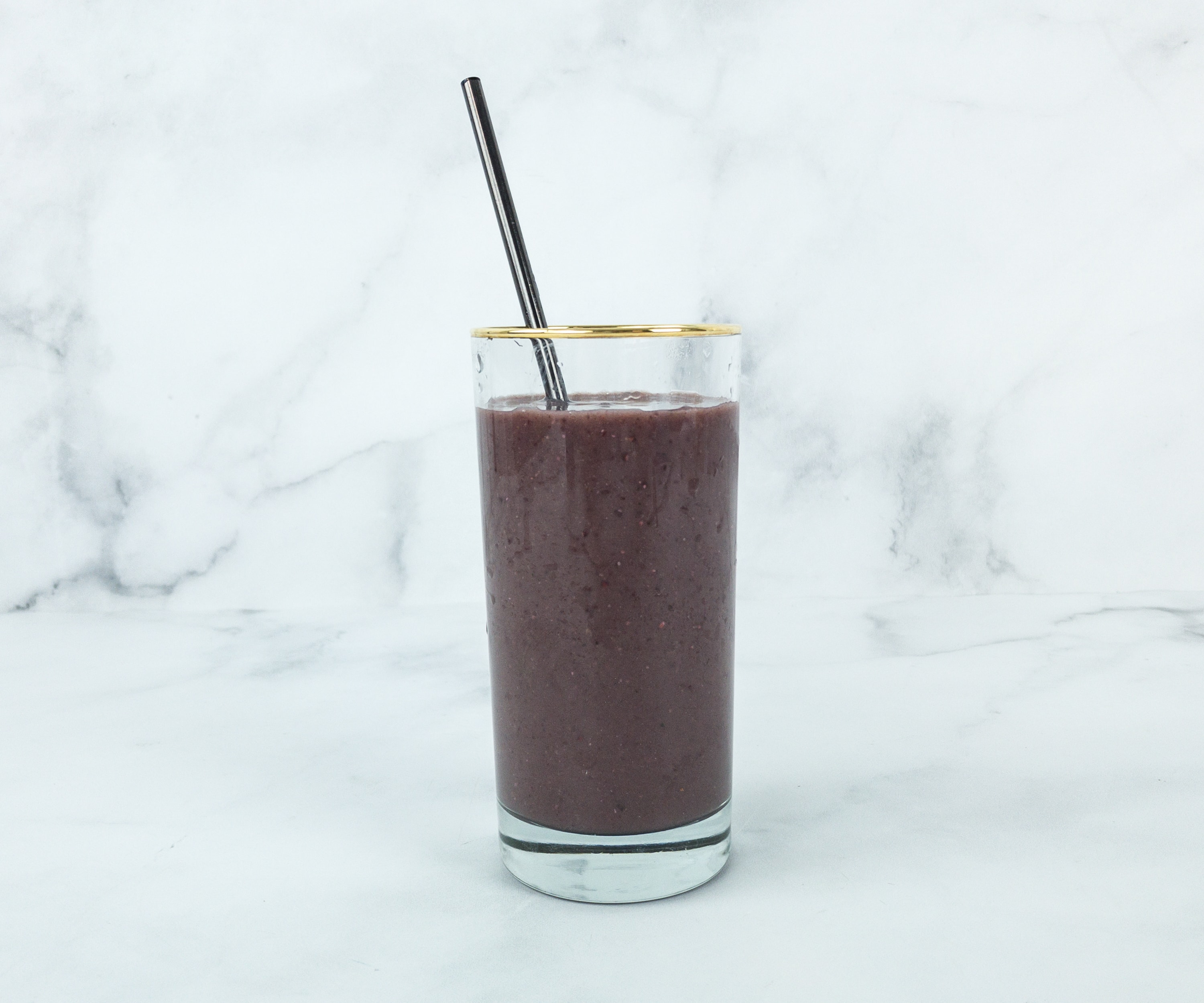 Aside from being a natural antibiotic, Basil is also rich in Manganese which helps the body release enzymes that metabolizes amino acids, cholesterol, and carbs.
The smoothie also has a good tang.
Splendid Spoon AB&J Smoothie – If you love PB&J for breakfast, maybe this smoothie will appeal more to your taste buds.
Made with bananas, strawberries, and almonds, this smoothie is good if you want to cut the amount of your calorie intake.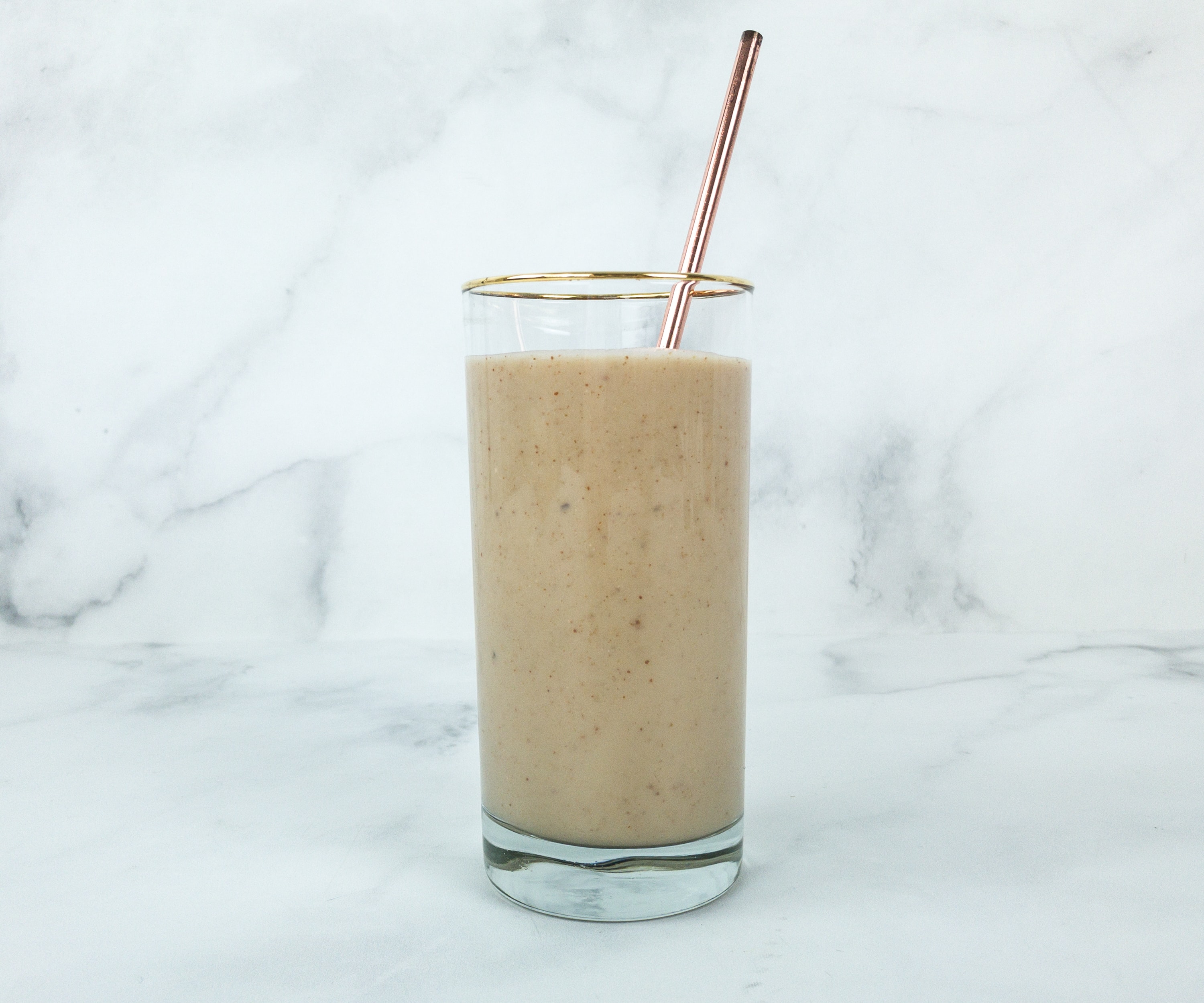 Almond helps you to have a healthy and stronger heart, while the bananas help with keeping your blood pressure in normal levels, plus it has antioxidants and aids in weight loss as well.
Like the bananas, strawberries also have antioxidants, lots of vitamin C, and fiber.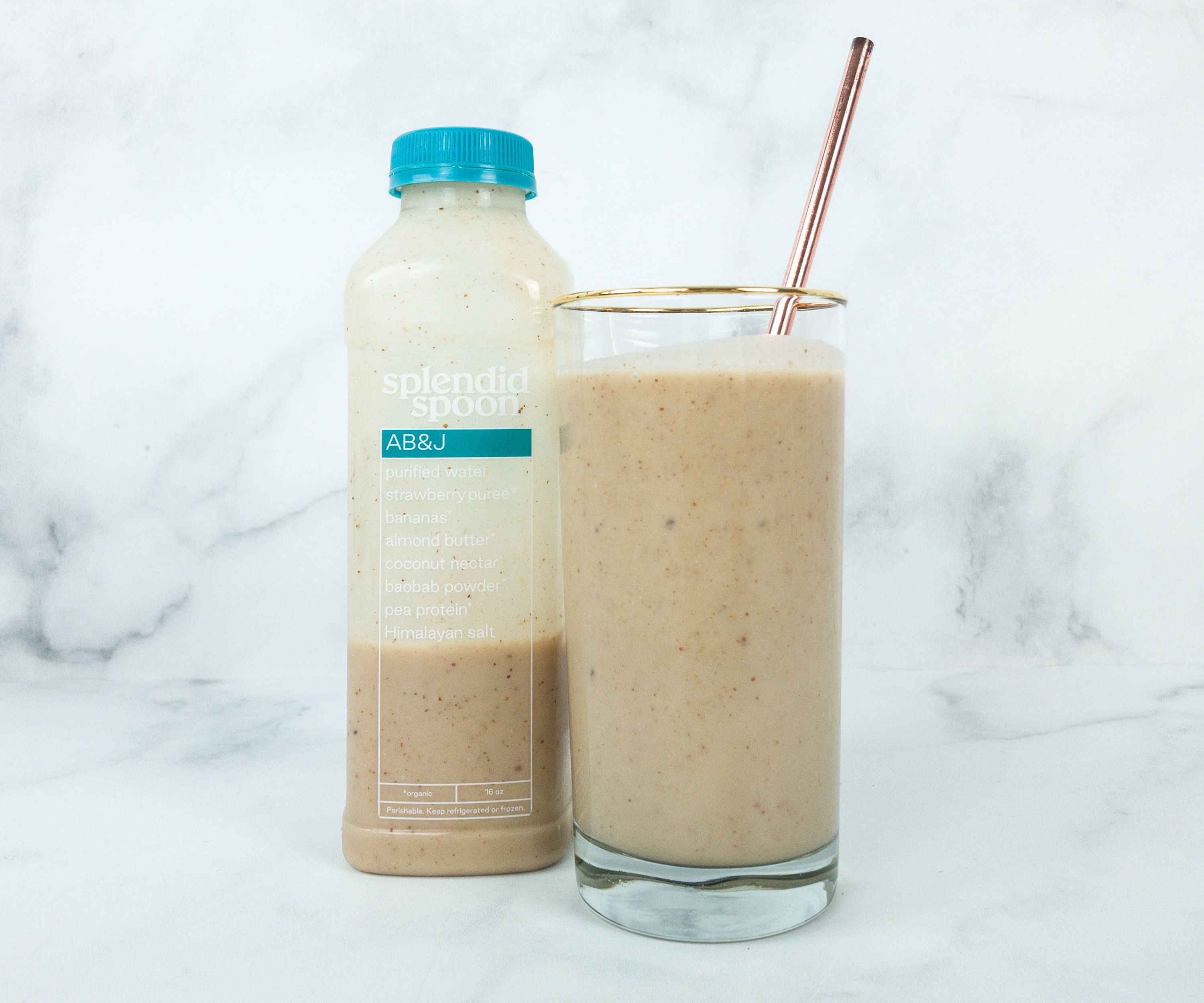 This proves that healthy also tastes good, and it reminded me of the all-time favorite sandwich! I'll have this for breakfast any day!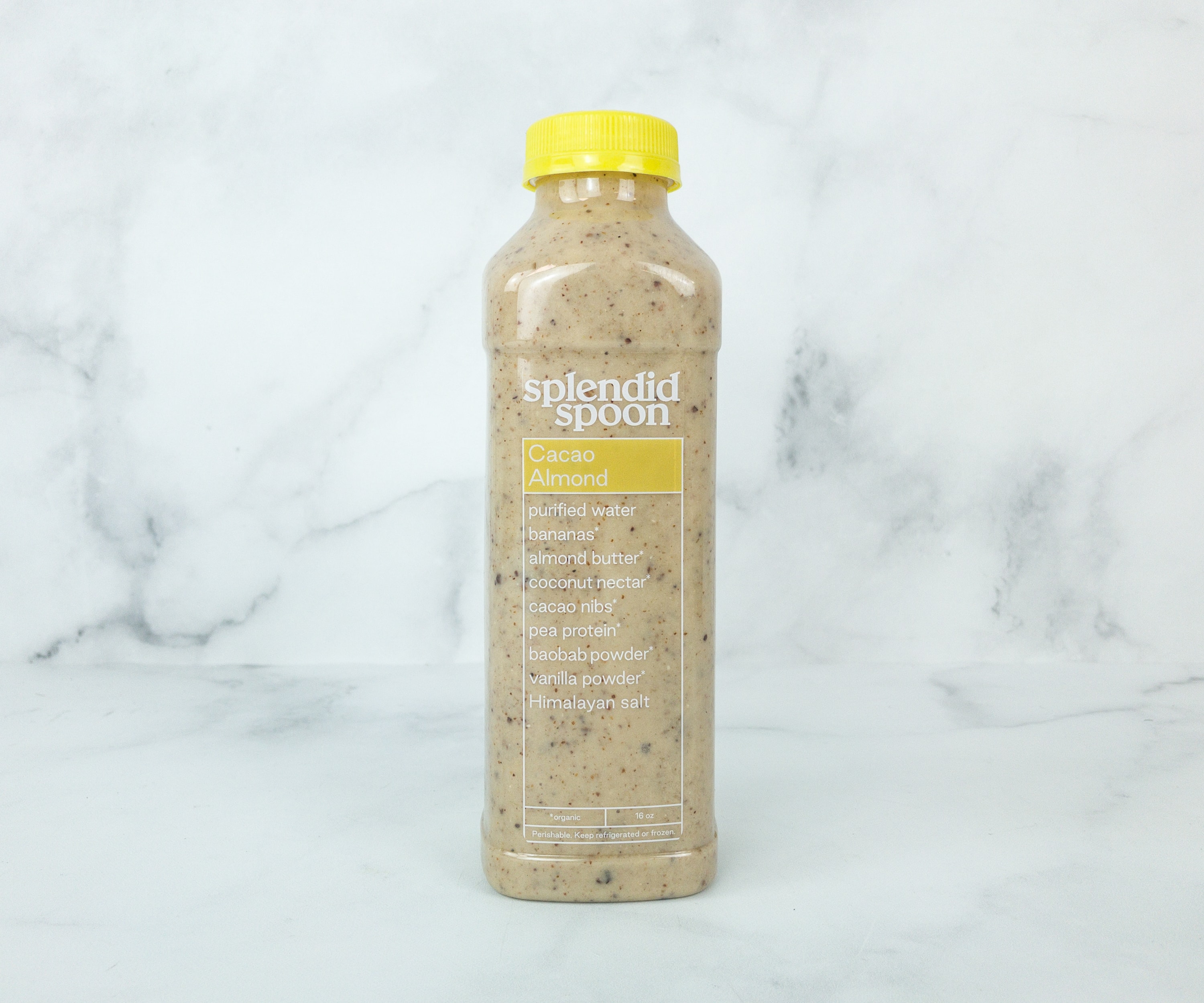 Splendid Spoon Cacao Almond Smoothie – I don't mind taking dessert for breakfast, it really sounds good to me!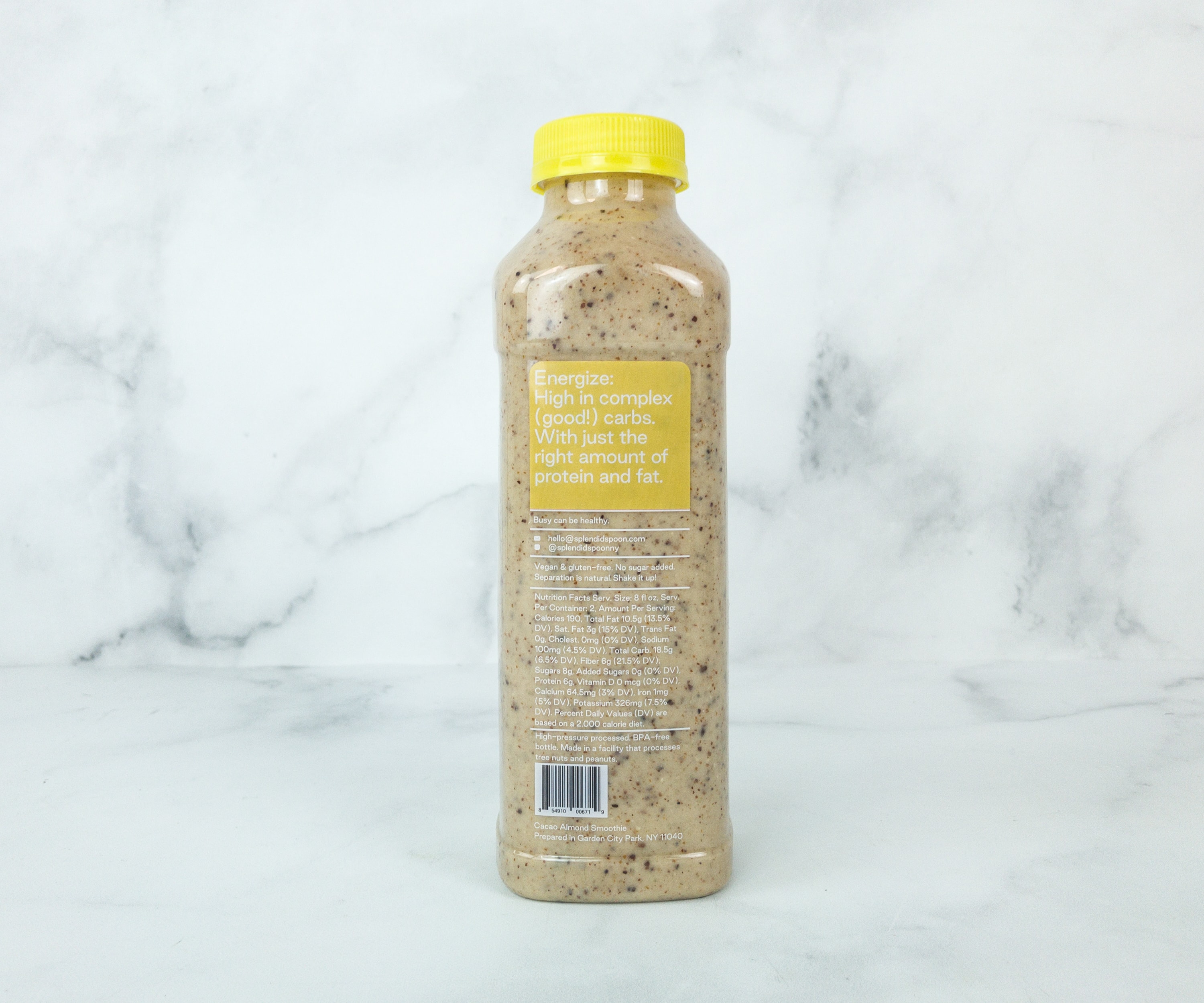 This smoothie contains almonds, delicious cacao, and the most reliable ingredient, bananas!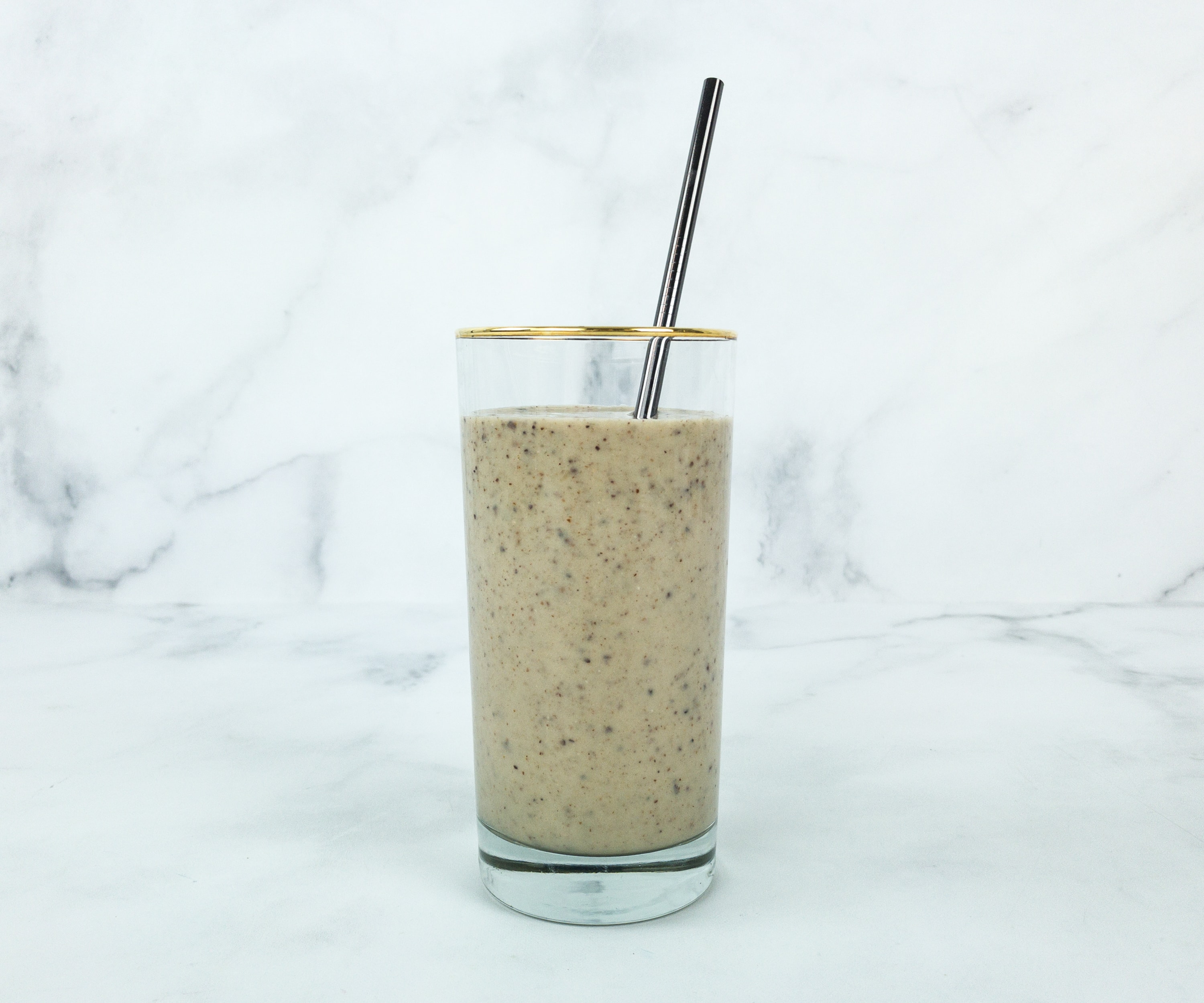 Bananas are high in potassium and have lots of benefits in the body that's why I think most smoothies are composed of this fruit. It is best paired with an ingredient that aids in keeping the blood pressure and blood sugar levels normal, and the almonds can do just that.
Cacao is the main ingredient in making almost everyone's favorite, chocolates, so expect the goodness of it in this smoothie. Cacao also aids in improving the blood flow to the brain and helps with brain function.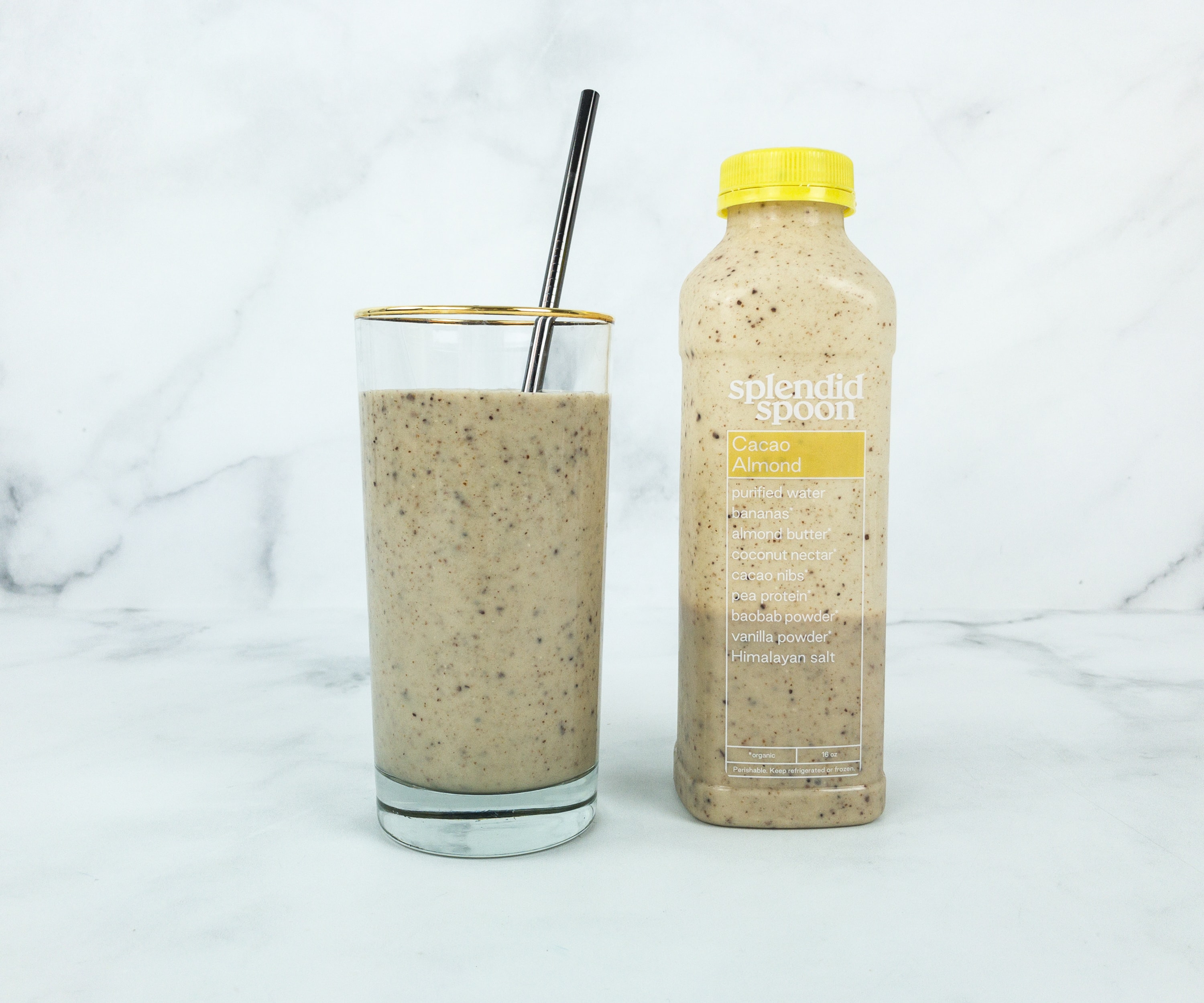 The smoothie looks like cookies and cream smoothie! The taste is actually good, like melted ice cream!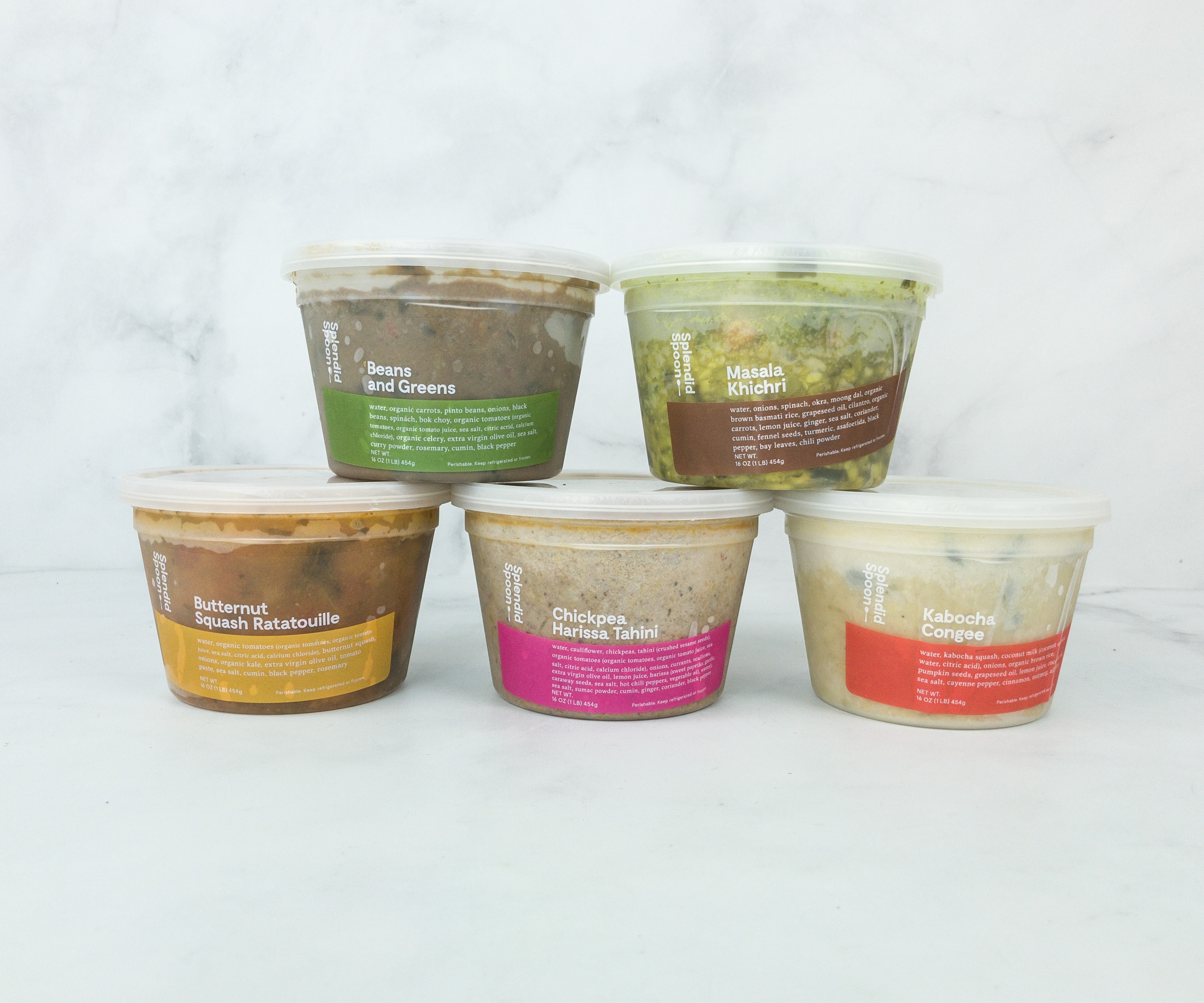 Here are the soups we received in the box! It includes Beans and Greens, Masala Khichri, Butternut Squash Ratatouille, Chickpea Harissa Tahini, and Kabocha Congee.
I really can't say enough about them – healthy, filling, and without the sometimes weird taste of those canned soups (or even the refrigerated ones at the store).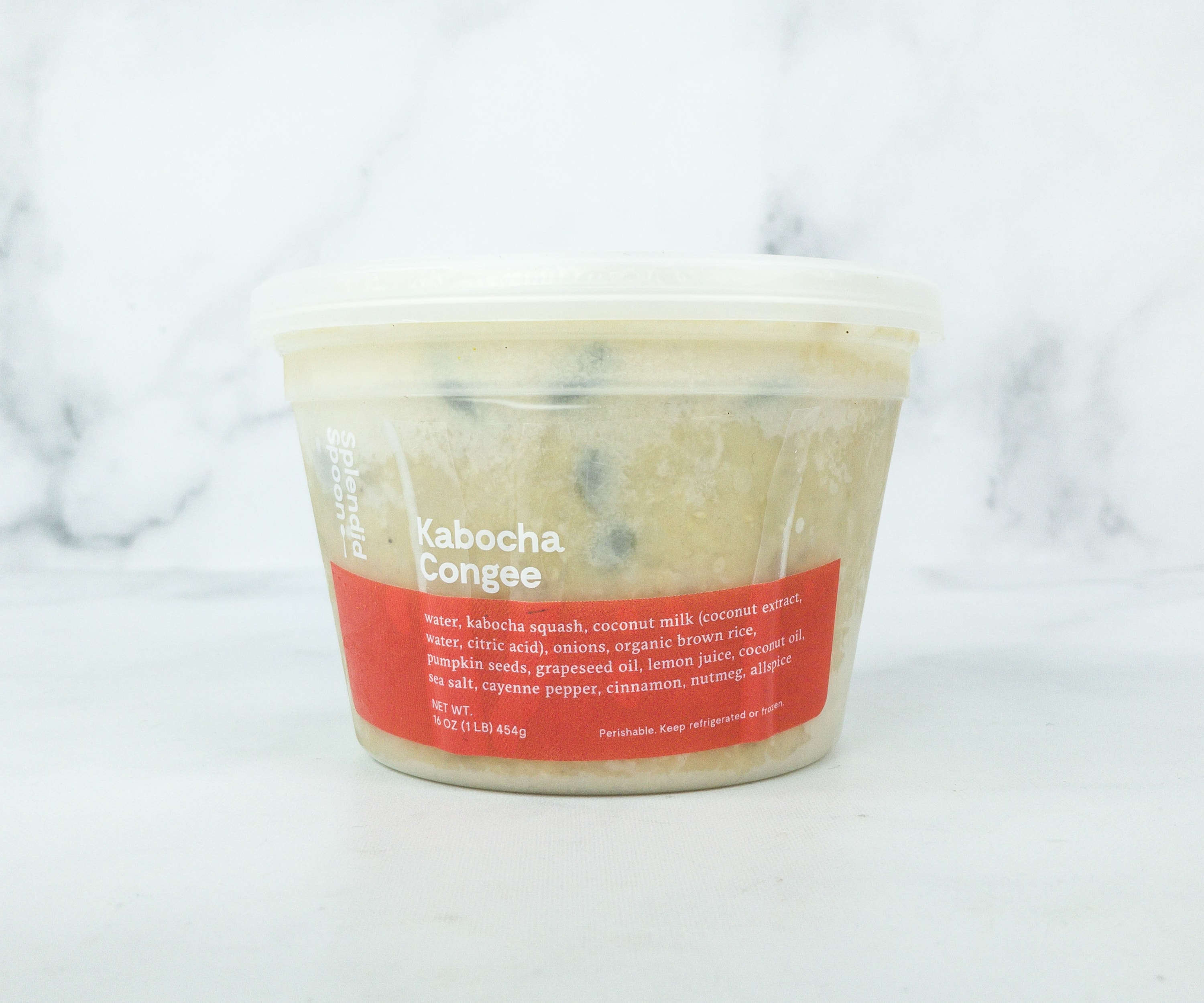 Splendid Spoon Kabocha Congee – Congee is a good substitute for full meals as it contains the right amount of carbs, and can be added with protein like this Kabocha Congee!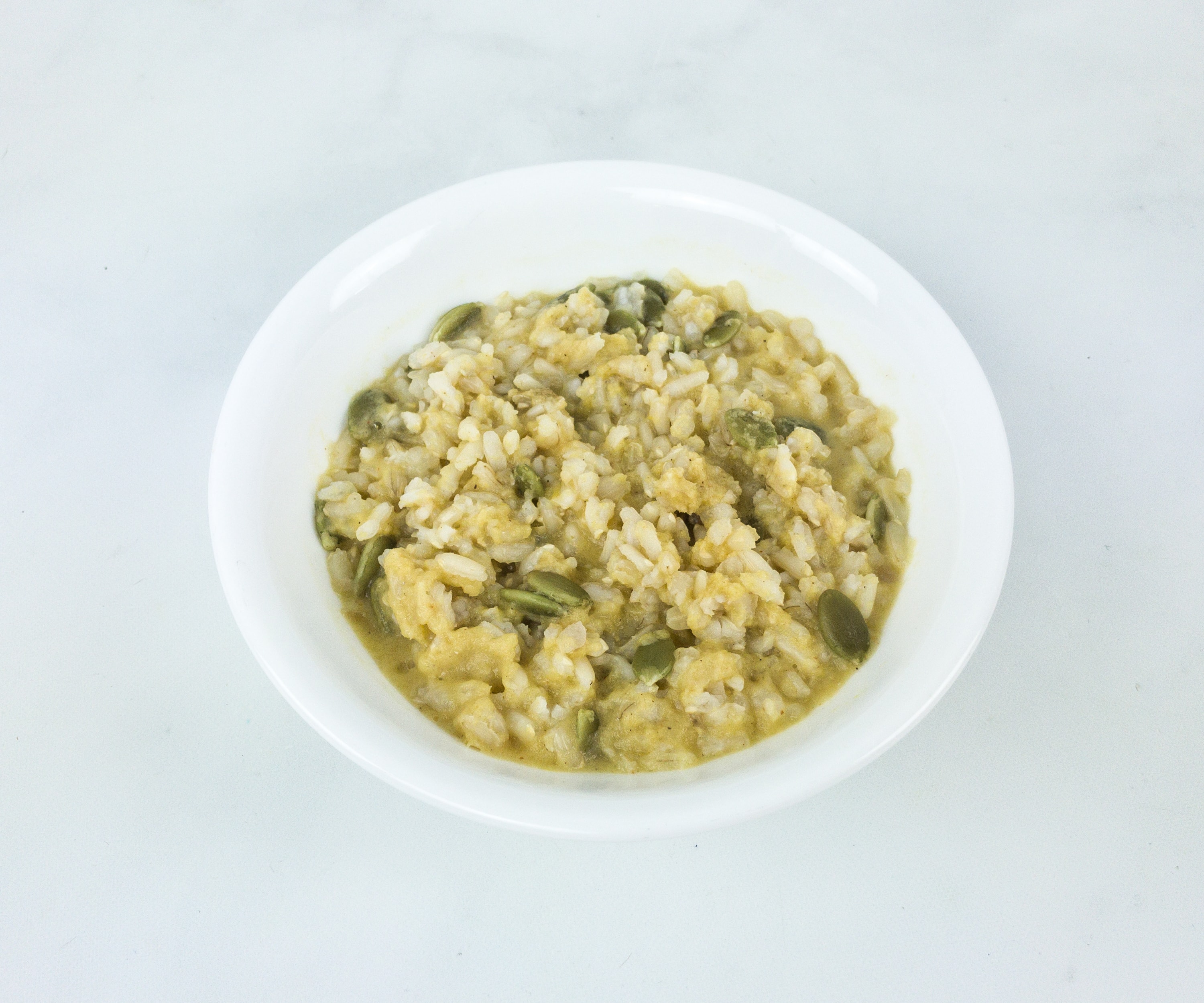 The congee is creamy and it contains Kabocha Squash that helps you to have clear eyesight and shiny hair!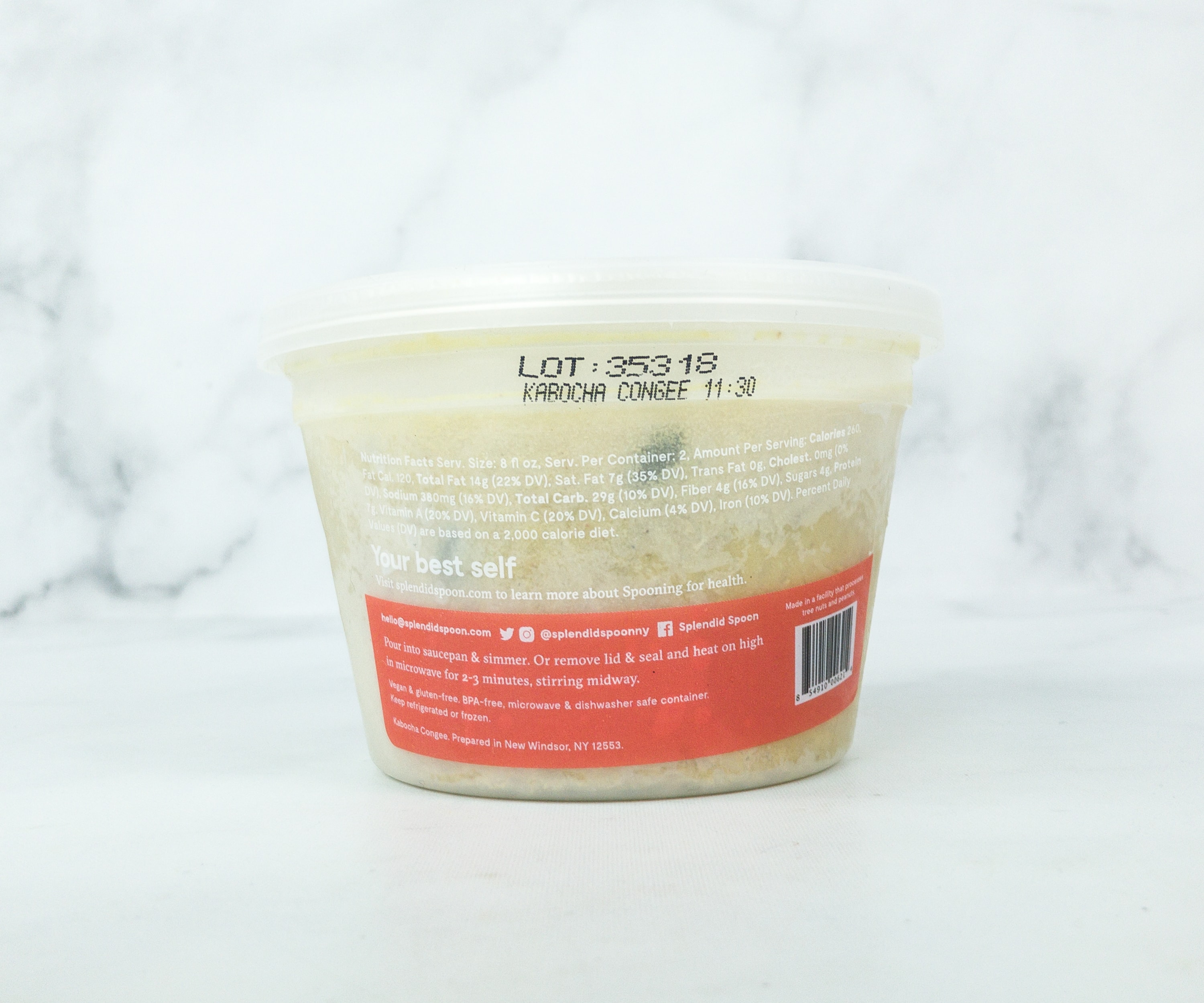 The soup also contains cinnamon that not only adds to the taste but also, helps in banishing infection and lowers blood pressure. Also, the soups in this box are easy to heat, as you can remove the lid and seal and put it straight in the microwave, or pour it into a saucepan and simmer.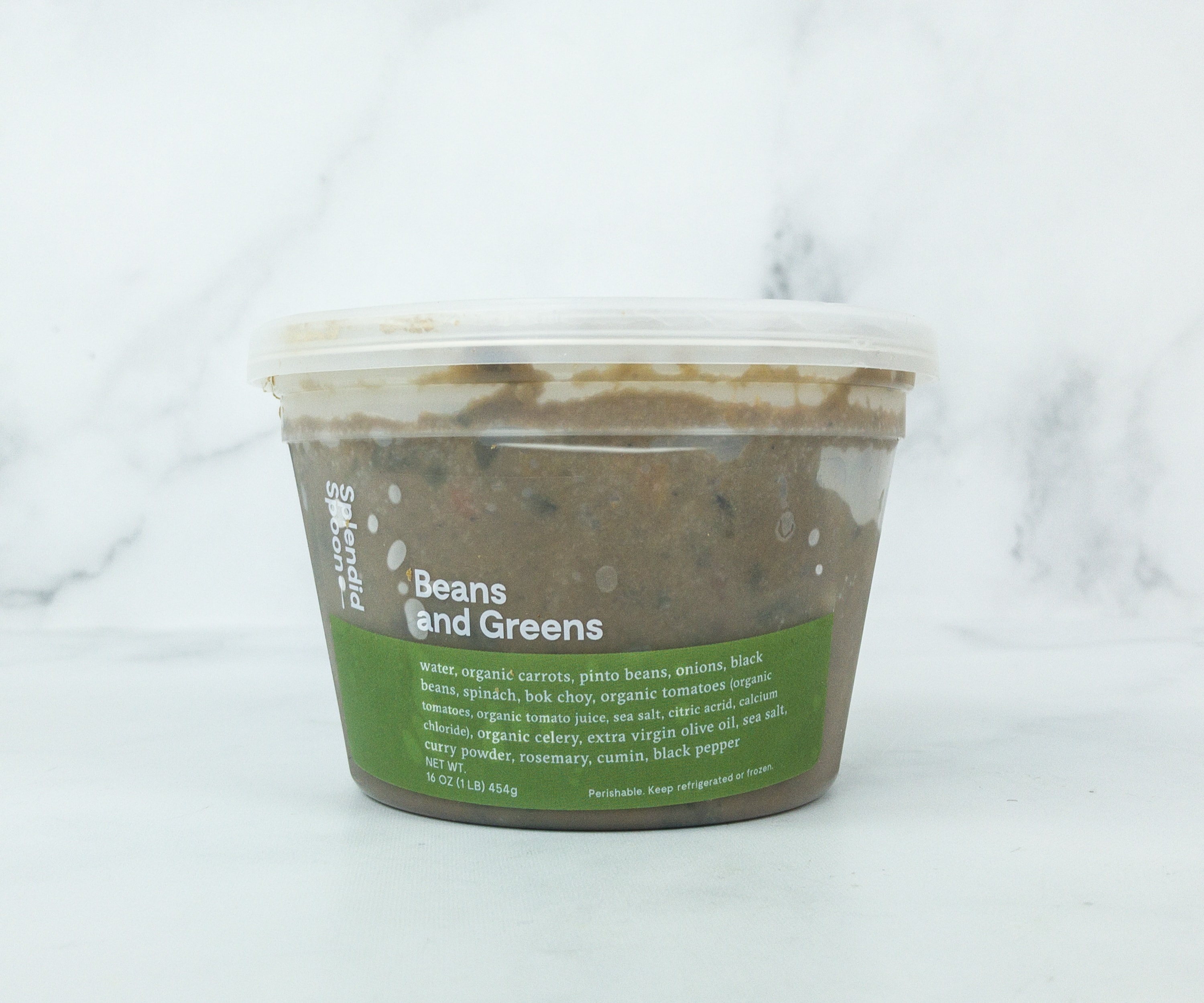 Splendid Spoon Beans And Greens – Packed with lots of beans and greens, this is a meal that will definitely be an easy source of fiber and other vitamins!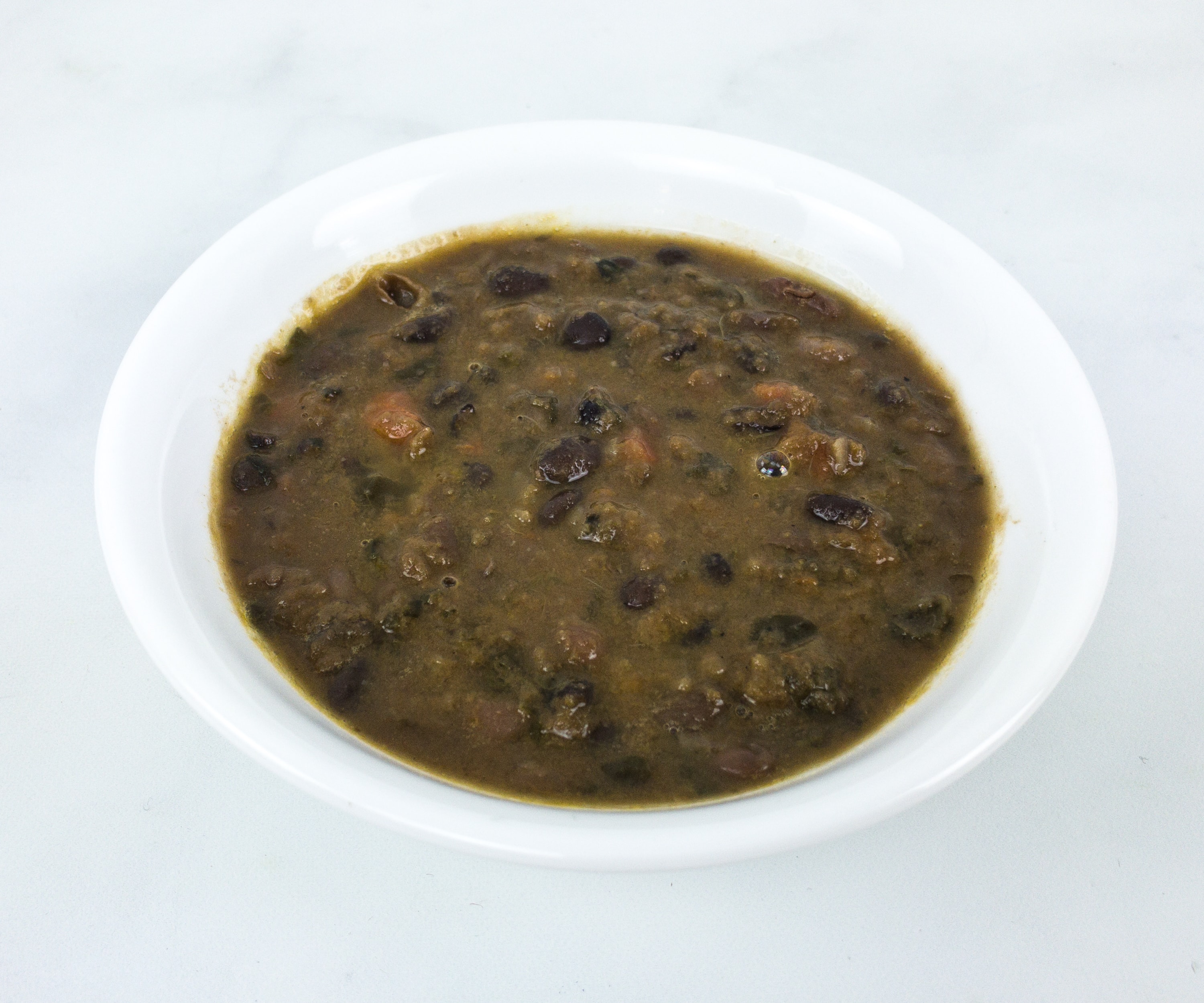 The soup contains pinto beans, bokchoy, and spinach! It makes such a hearty meal!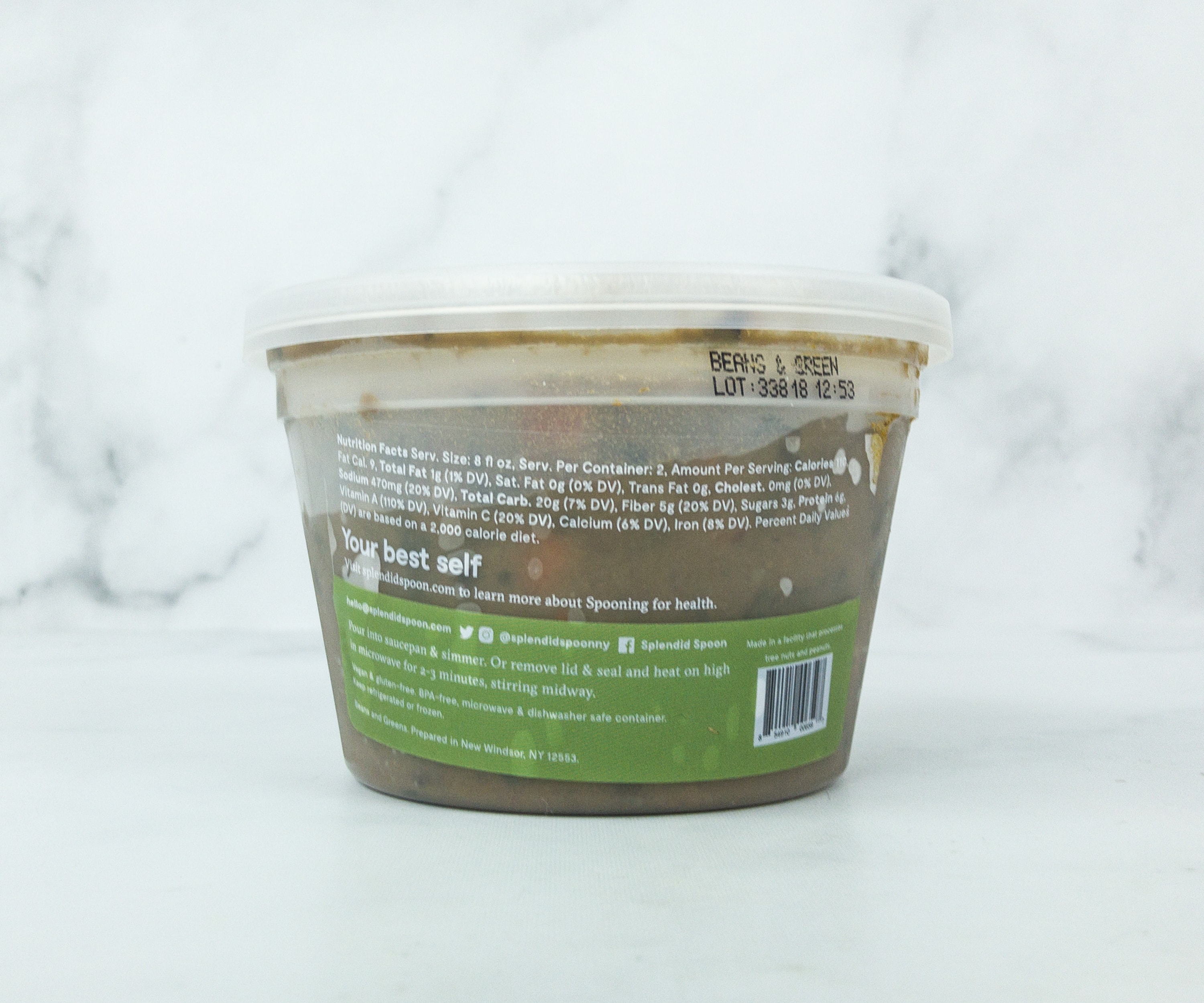 Like the probiotic drinks or yogurts, the bokchoy in this meal also helps you to have a healthier gut, while the pinto beans can provide your protein needs. The spinach, of course, reminds me of Popeye, and it's rich in iron and folic acid.
Splendid Spoon Butternut Squash Ratatouille – This one got me really excited, as I read "Ratatouille." It reminded me of the Disney animation, and how good the food looked in the film!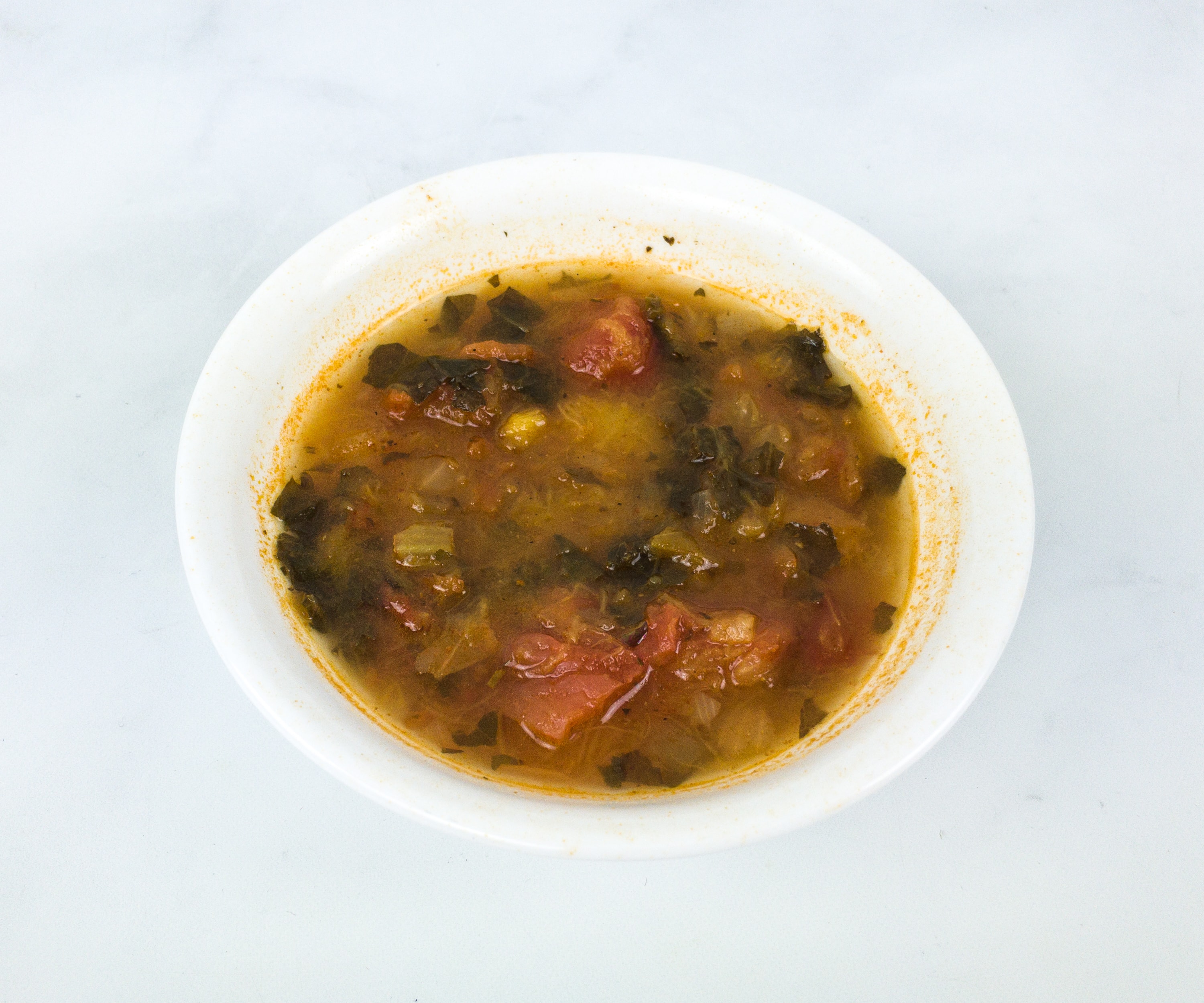 Ratatouille is a French Provençal vegetable stew dish, and it contains most of the usual ingredients which are squash, tomatoes, and basil. We're just missing the eggplant.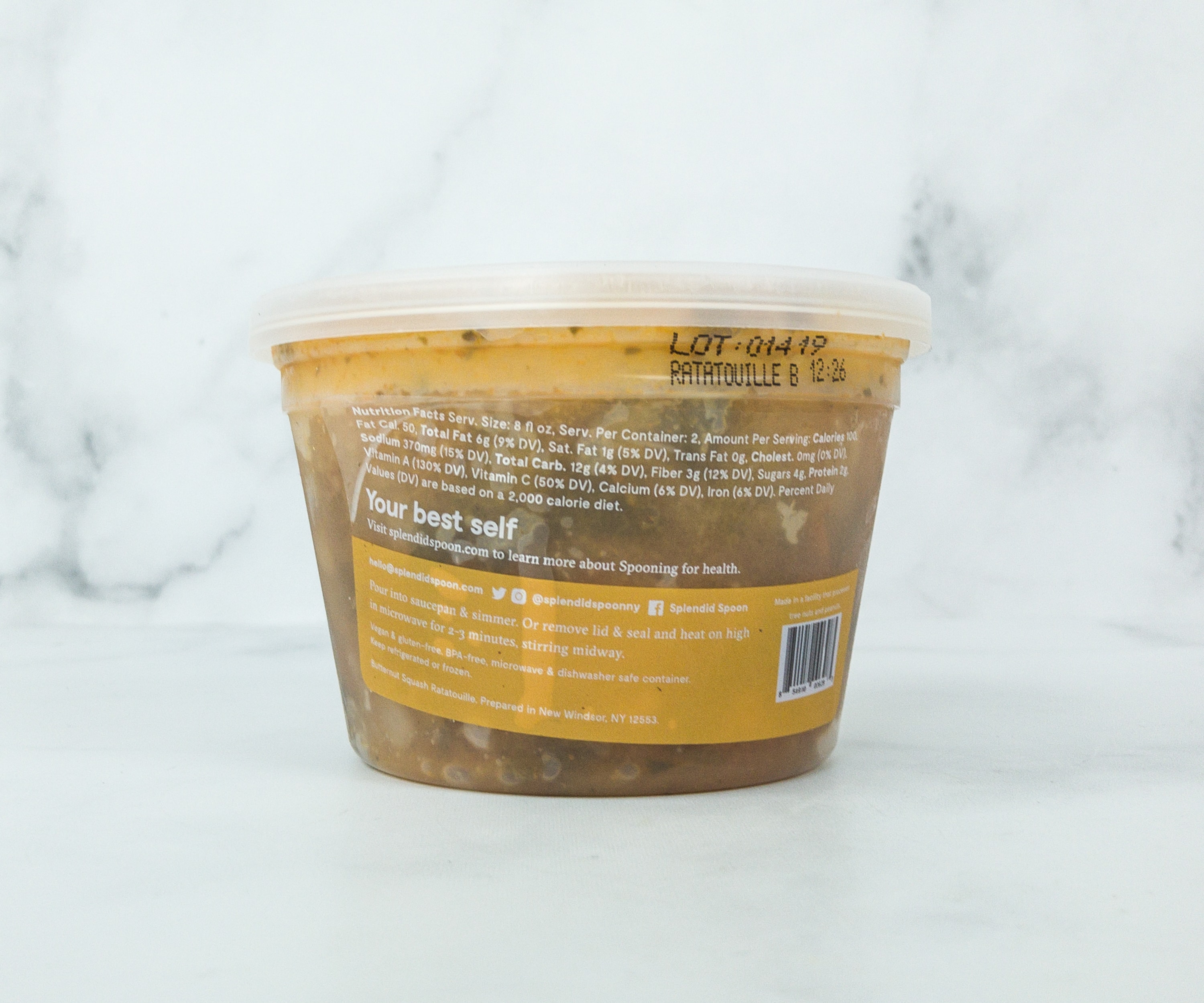 This one appears soupier than the usual ratatouille, but still tastes so good!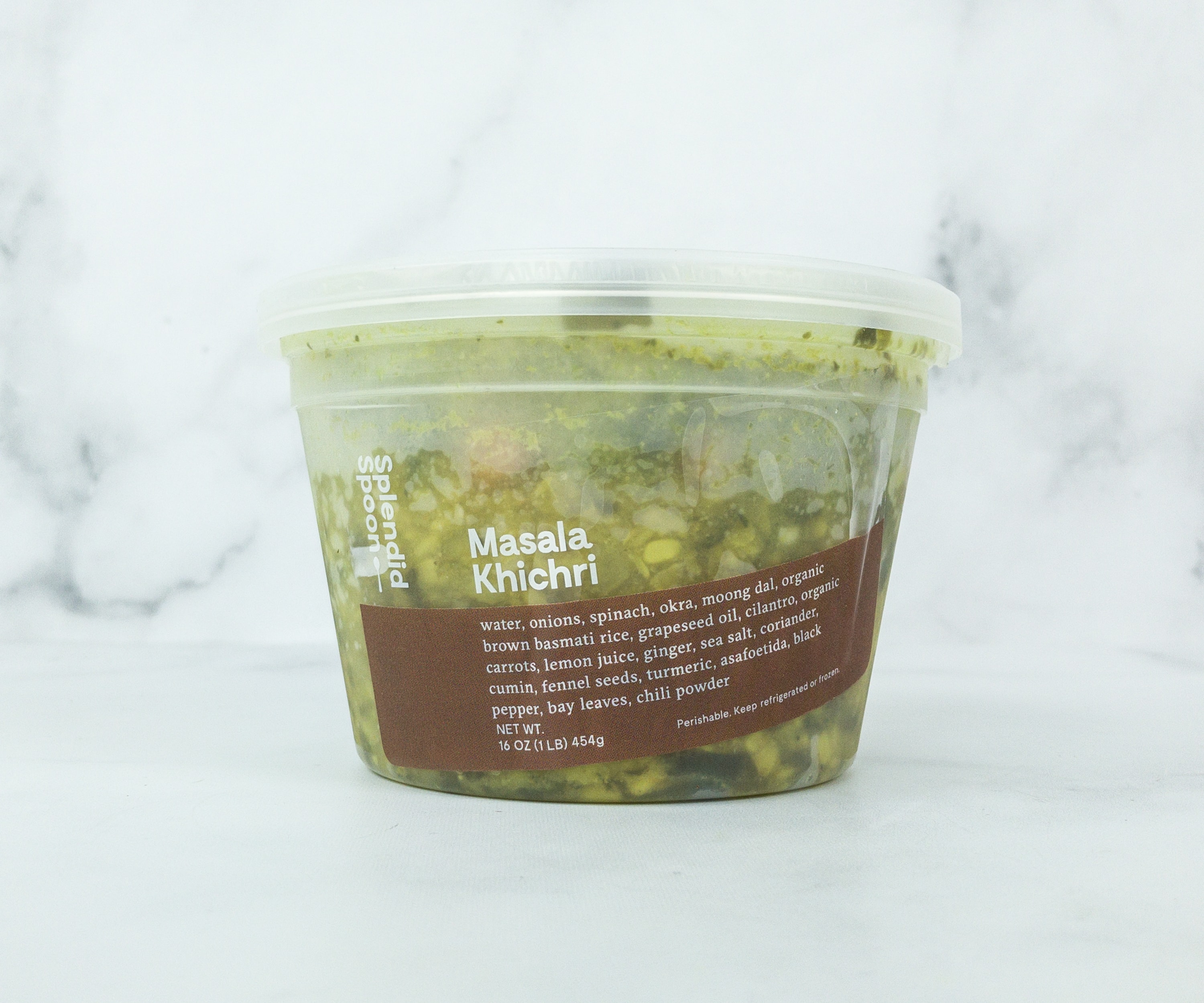 Splendid Spoon Masala Khichri – Masala is a blend of spices that adds delicious flavor to many Indian food. Masala Khichri is a good mix of Moong Dal, or Mung Beans, spinach, ginger, okra, and brown basmati rice.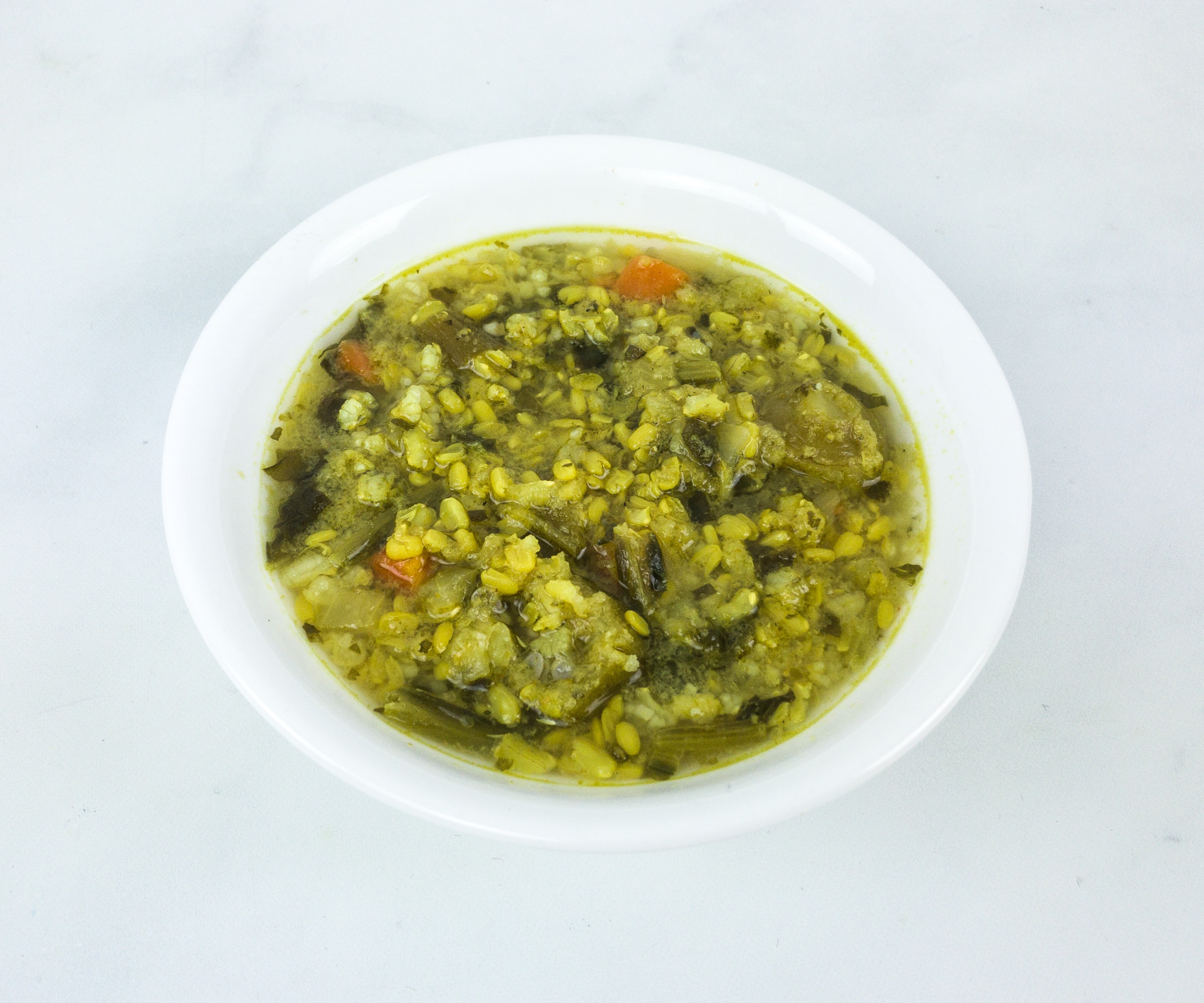 The mung beans are great for your heart and gut, while the ginger is known for its many benefits like relieving loss of appetite, nausea, pain, aside from fighting inflammation and boosting the immune system.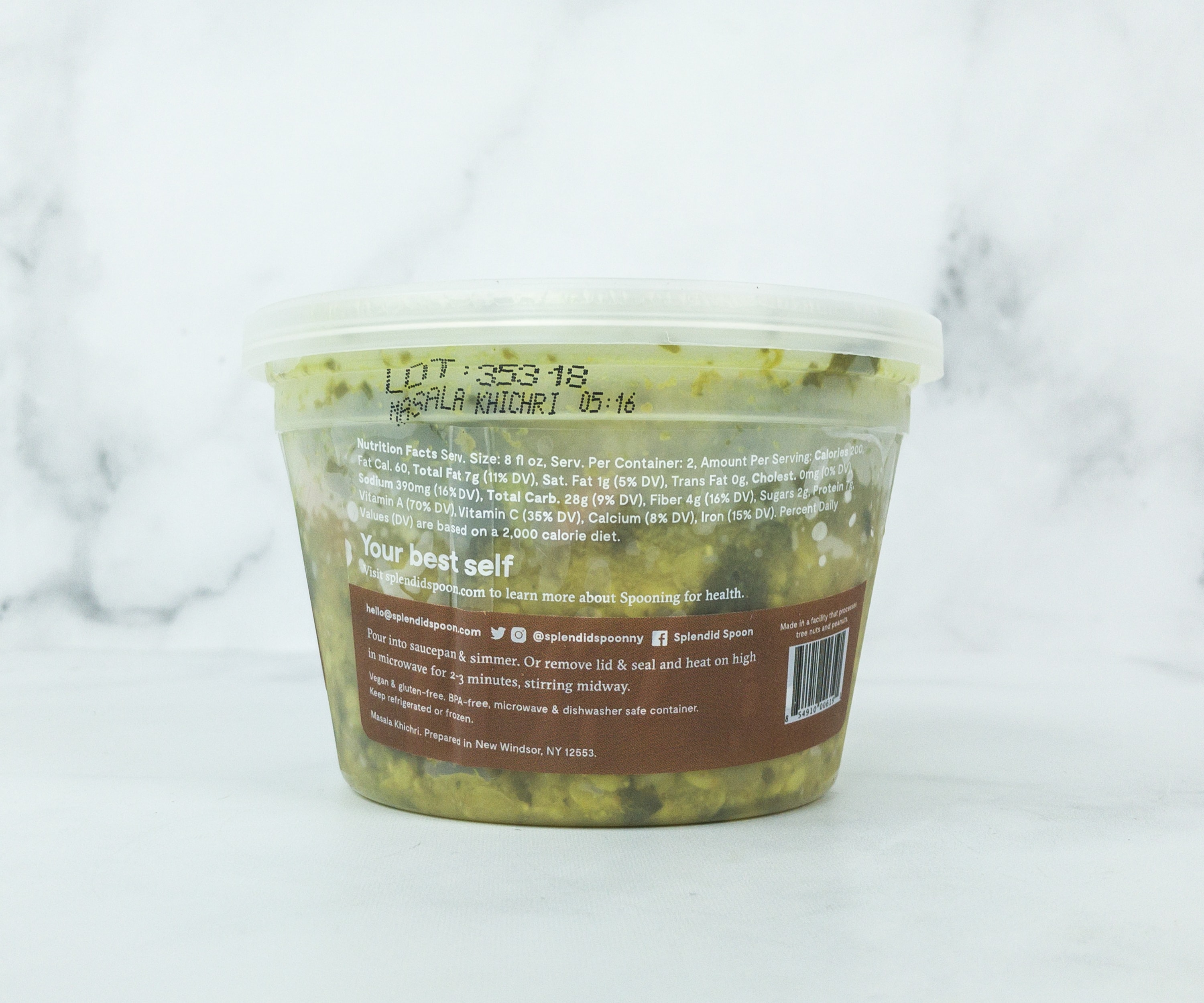 It contains mostly greens, and that makes the soup look healthy! Also, the brown basmati rice is less processed than the white rice, and retains most of its whole-grain nutritional value, and contains a high amount of essential nutrients and amino acids.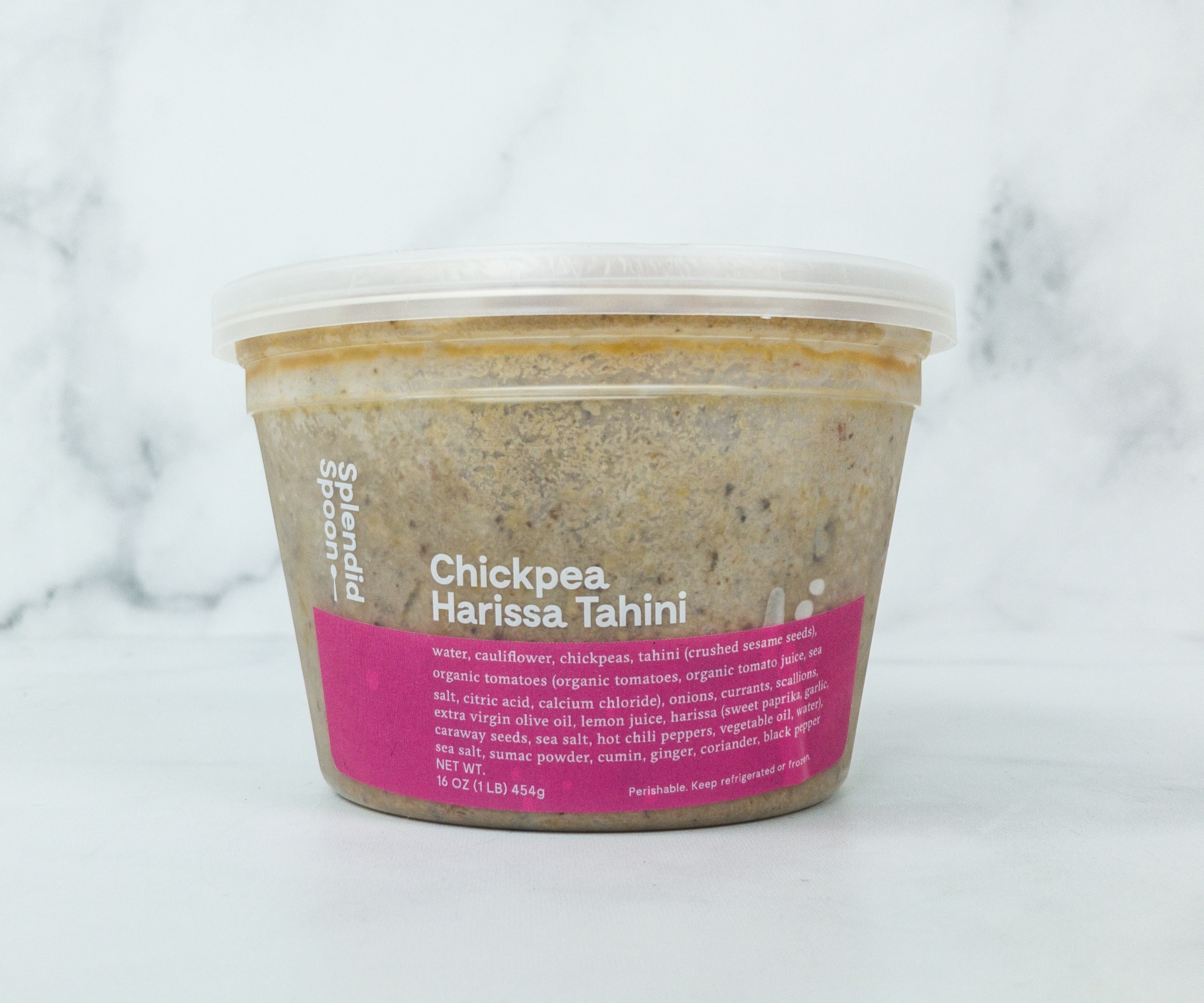 Splendid Spoon Chickpea Harissa Tahini – If you're a fan of hummus, maybe this soup will work for you! But unlike the famous dip, it is warm and full of immune-boosting spices.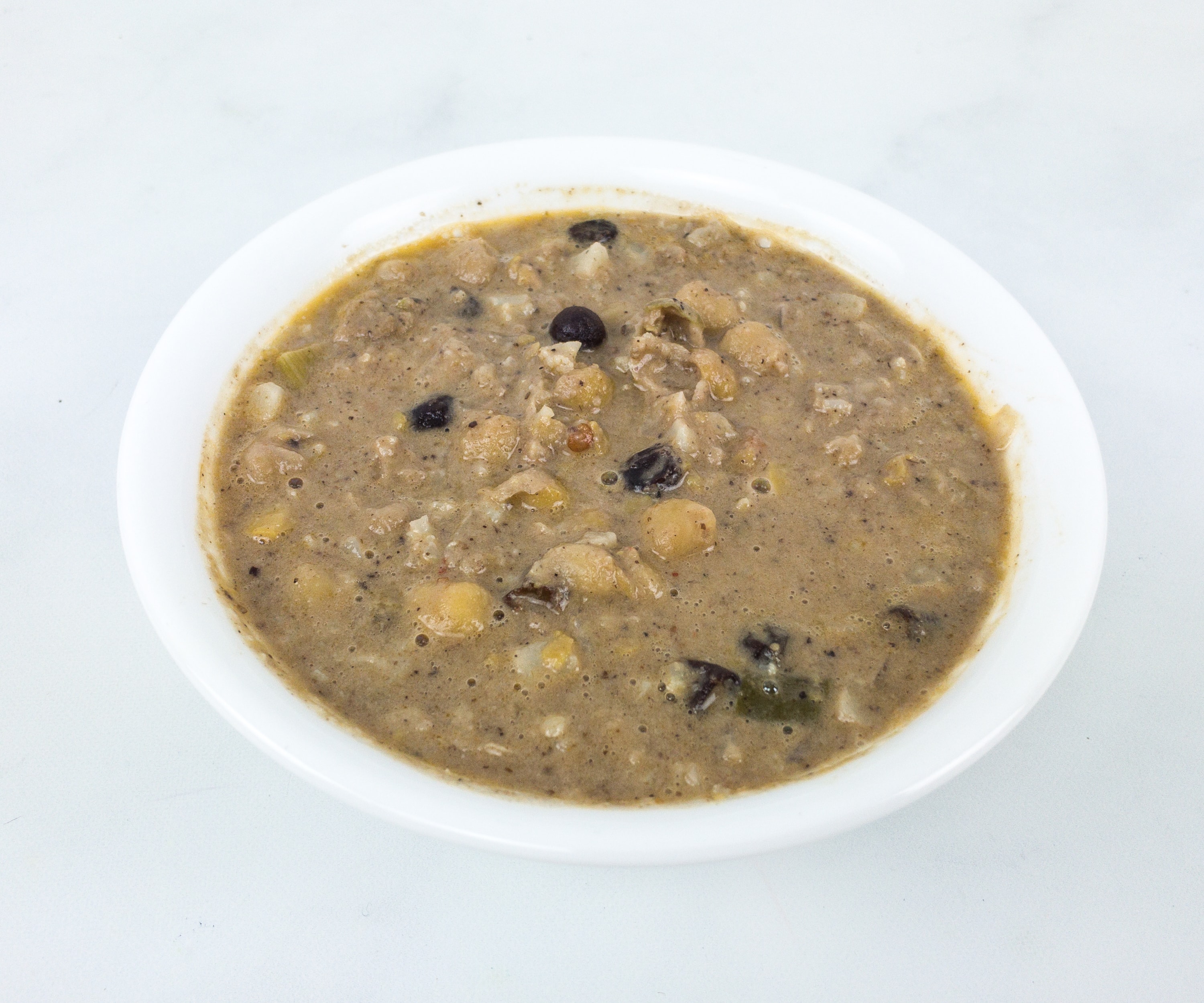 Chickpeas and other beans are widely used for the famous hummus dip, and this soup contains the same good ingredient that is great in reducing inflammation.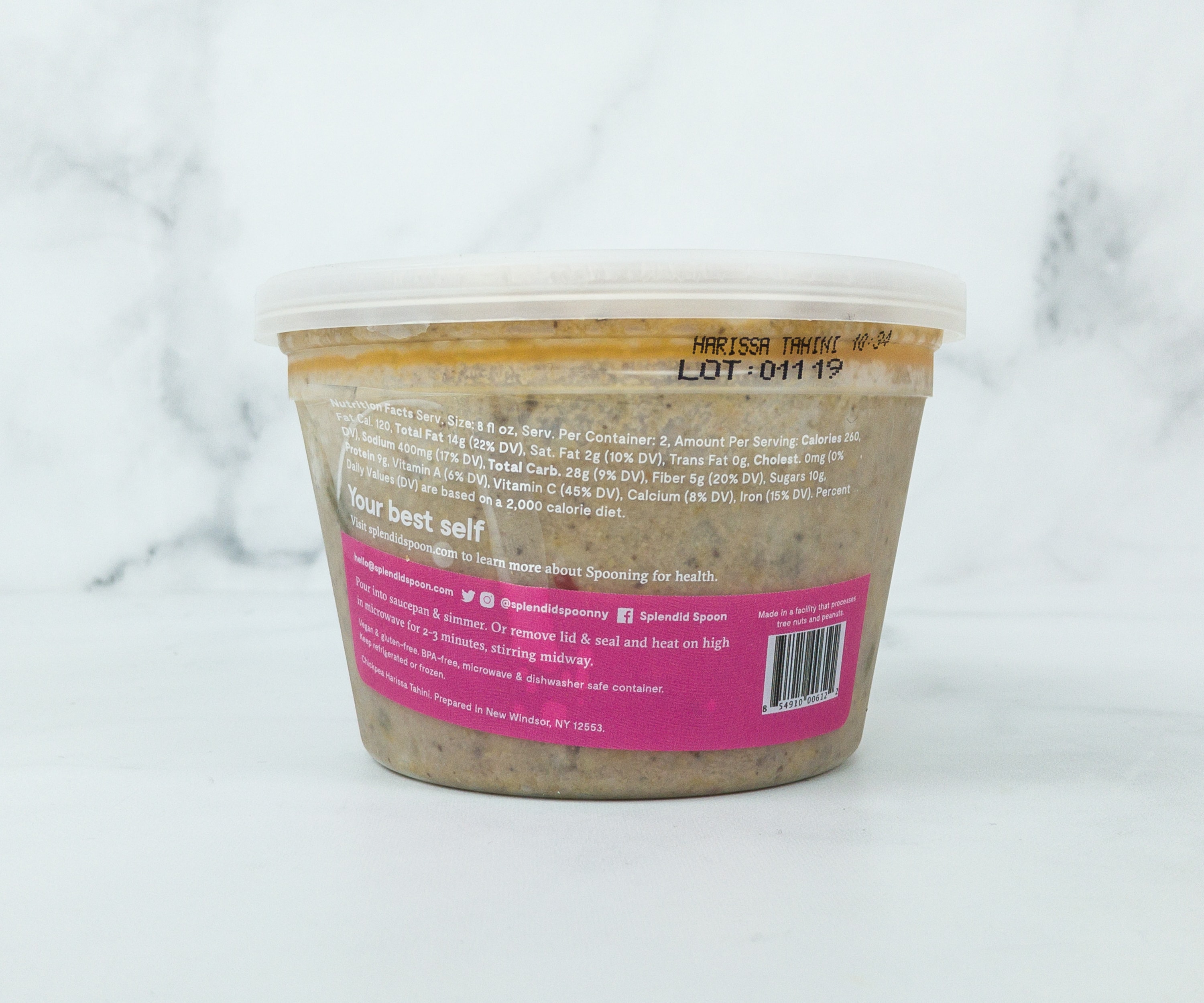 It also has currants that provide vitamin C and boosts cell regeneration. Cauliflower also made up most of this meal, and they're best for keeping the brain healthy with its high amount of choline, fiber, and B-vitamins!
Preparing or even planning out meals may take a lot of time. Splendid Spoon helps us with that dilemma because they eliminate prep and planning time and ensure that what we are eating is truly nutritious and delicious. I like the smoothies for breakfast as they go down easily but truly fills you up and gives you the energy needed to start your day right. The smoothies are easy to prepare, just pour it out on your glass and you're good to go, while the soups can easily be heated and served. This is one good subscription for people who don't have time for meal preps but still wants to grab healthy and good food.
What do you think of this month's Splendid Spoon?