Each package from Happy Hook Crocheting comes with yarn, an exclusive (and different monthly/quarterly) pattern, and a few surprise extras! The BlanketBox is perfect for those who love large crocheting projects while the QuickProjects box is perfect for trying out different yarns and quicker patterns (or those with a shorter attention span).
DEAL: Get 10% off on your first order! Use coupon code HELLO10.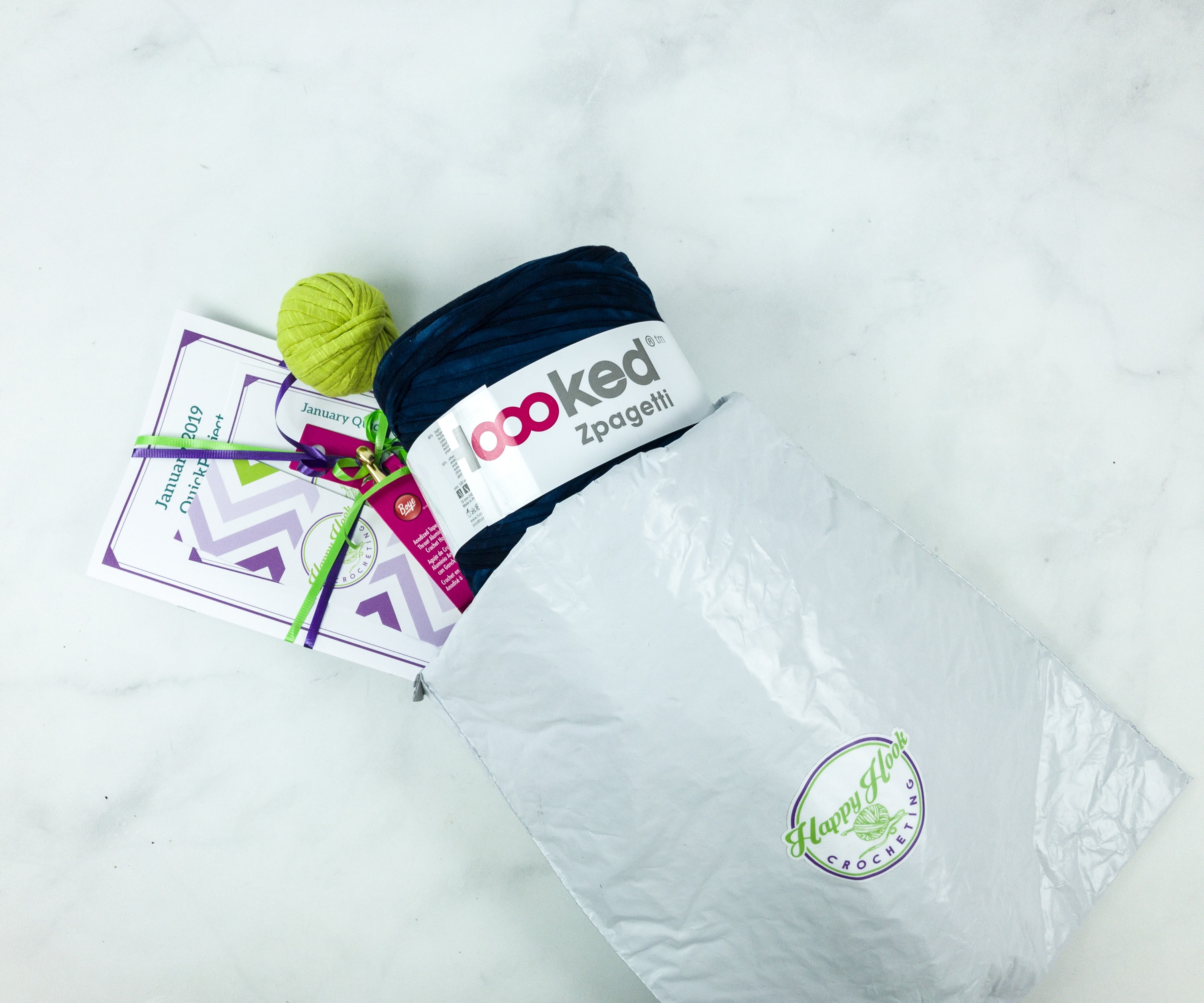 The items were packed in a plastic mailer instead of a box.
The hook came in its original packaging.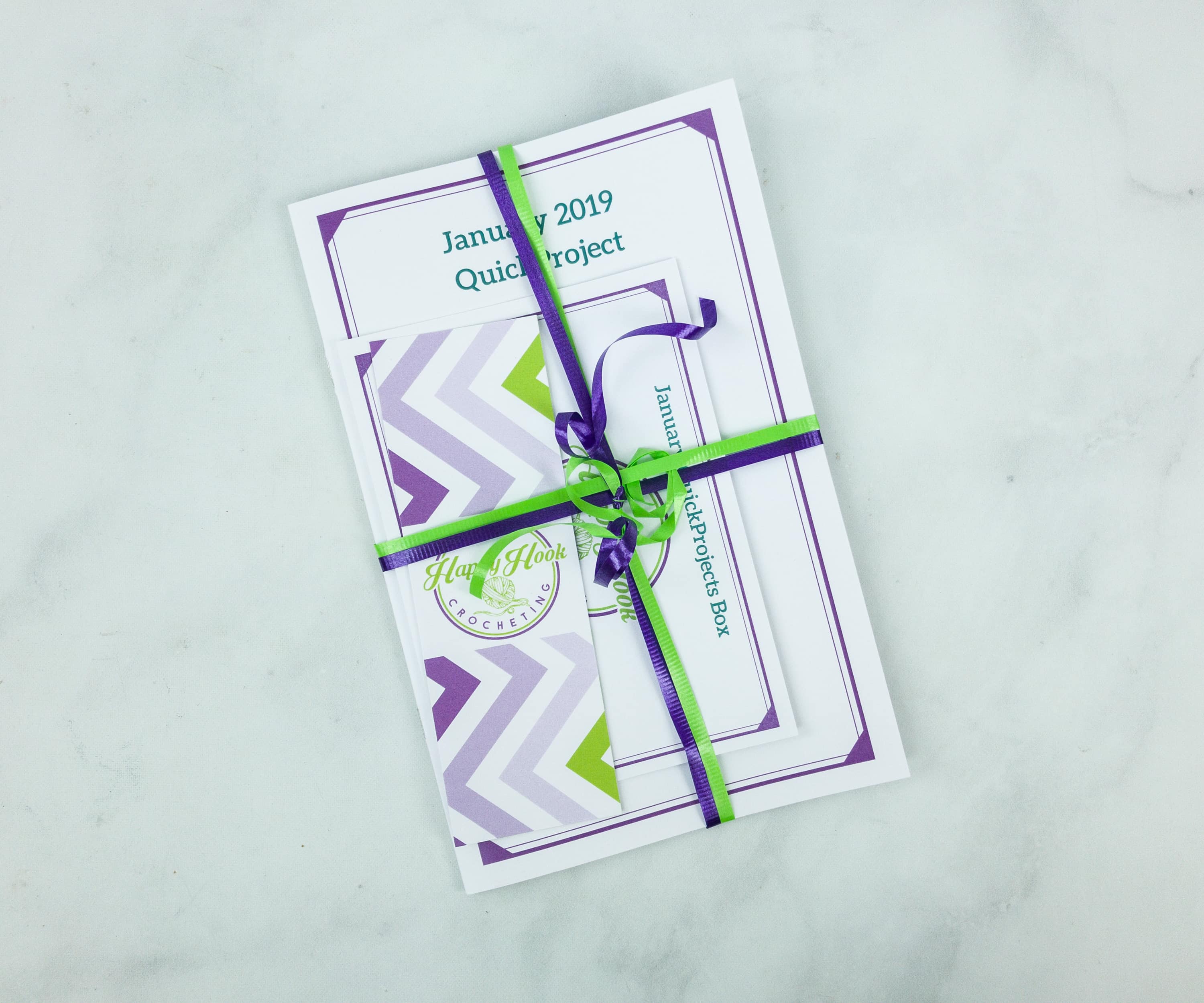 Some of the items were tied with a ribbon.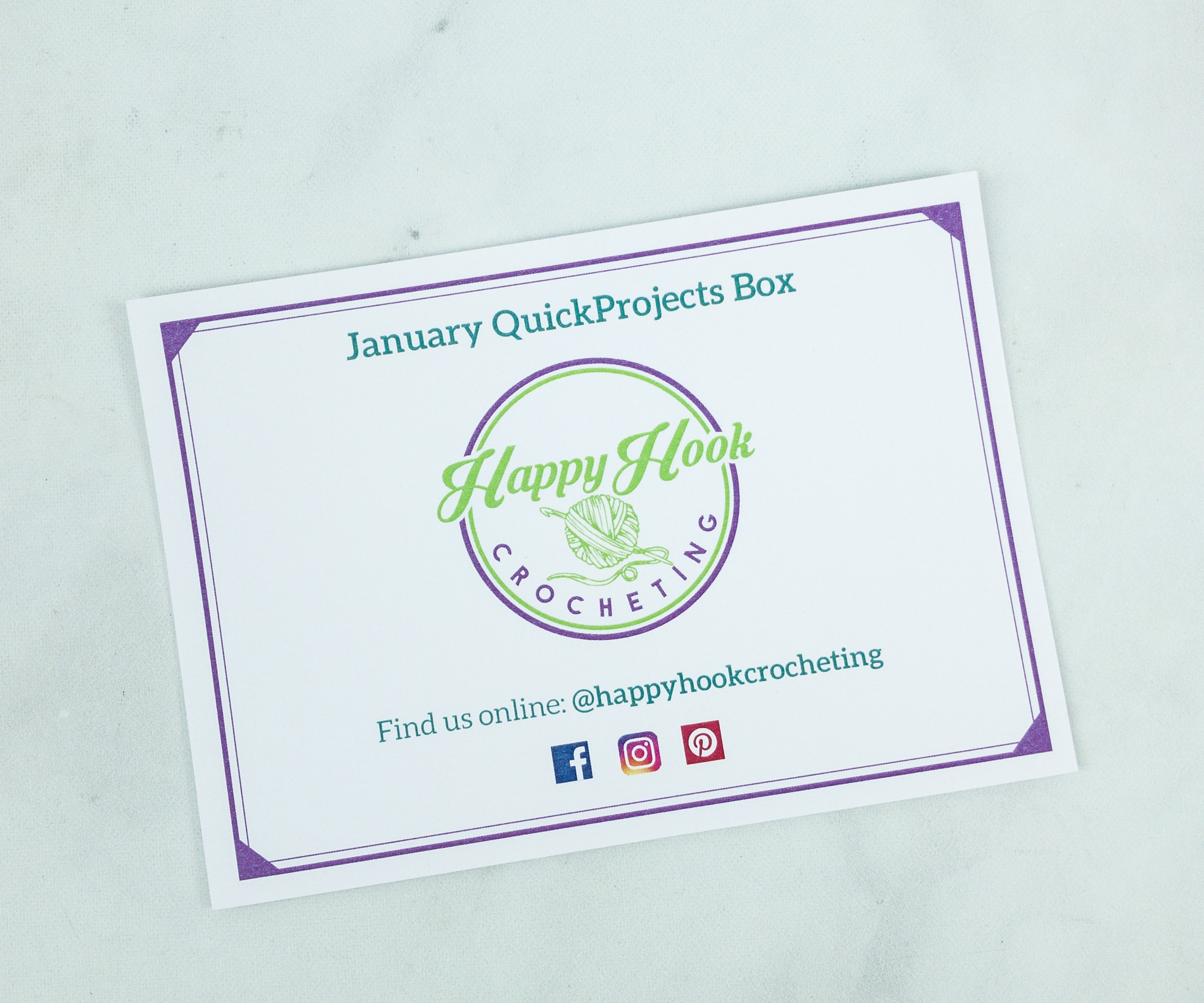 It also includes an information card.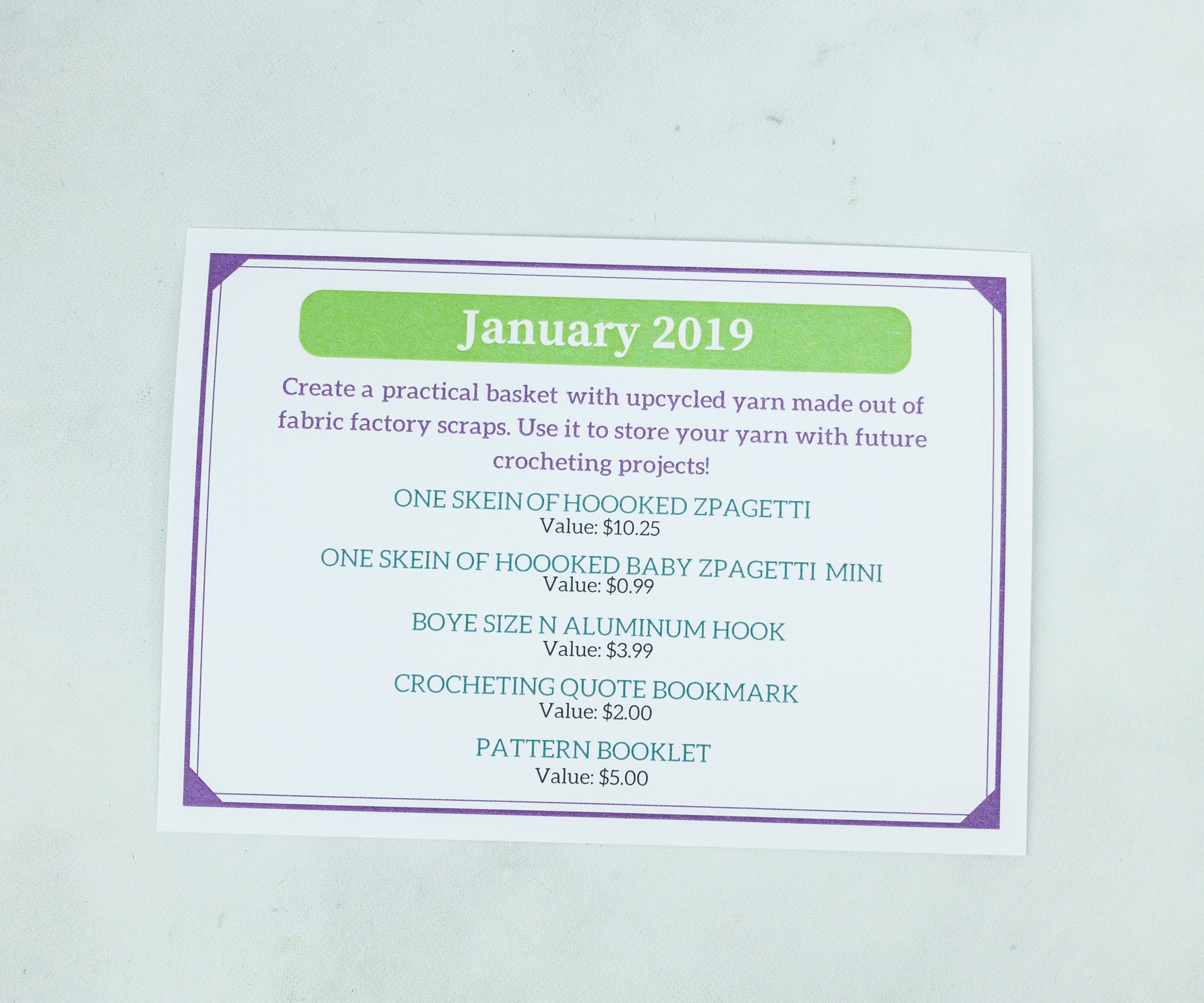 At the back is a list of all the items in the box.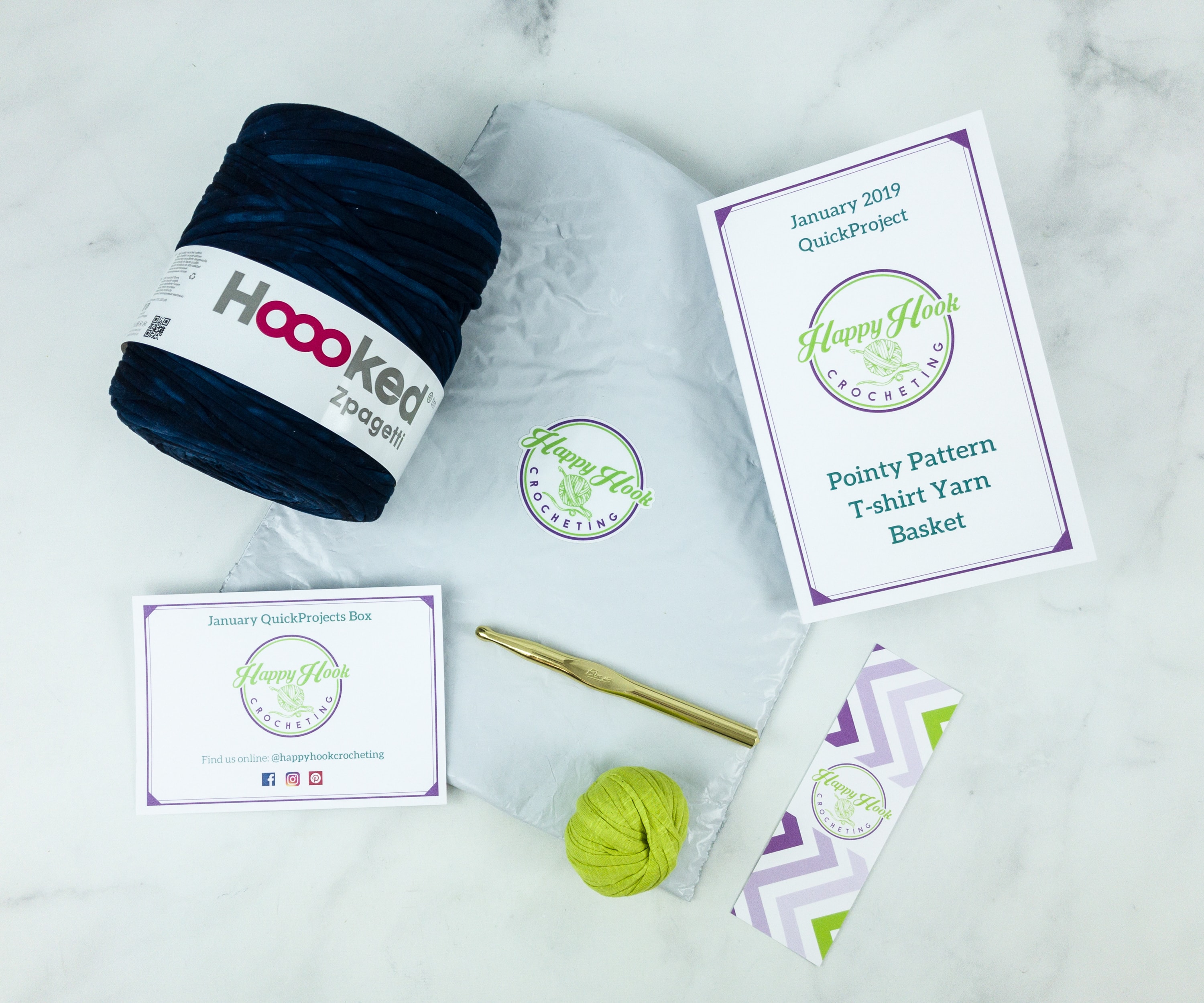 Everything in my box!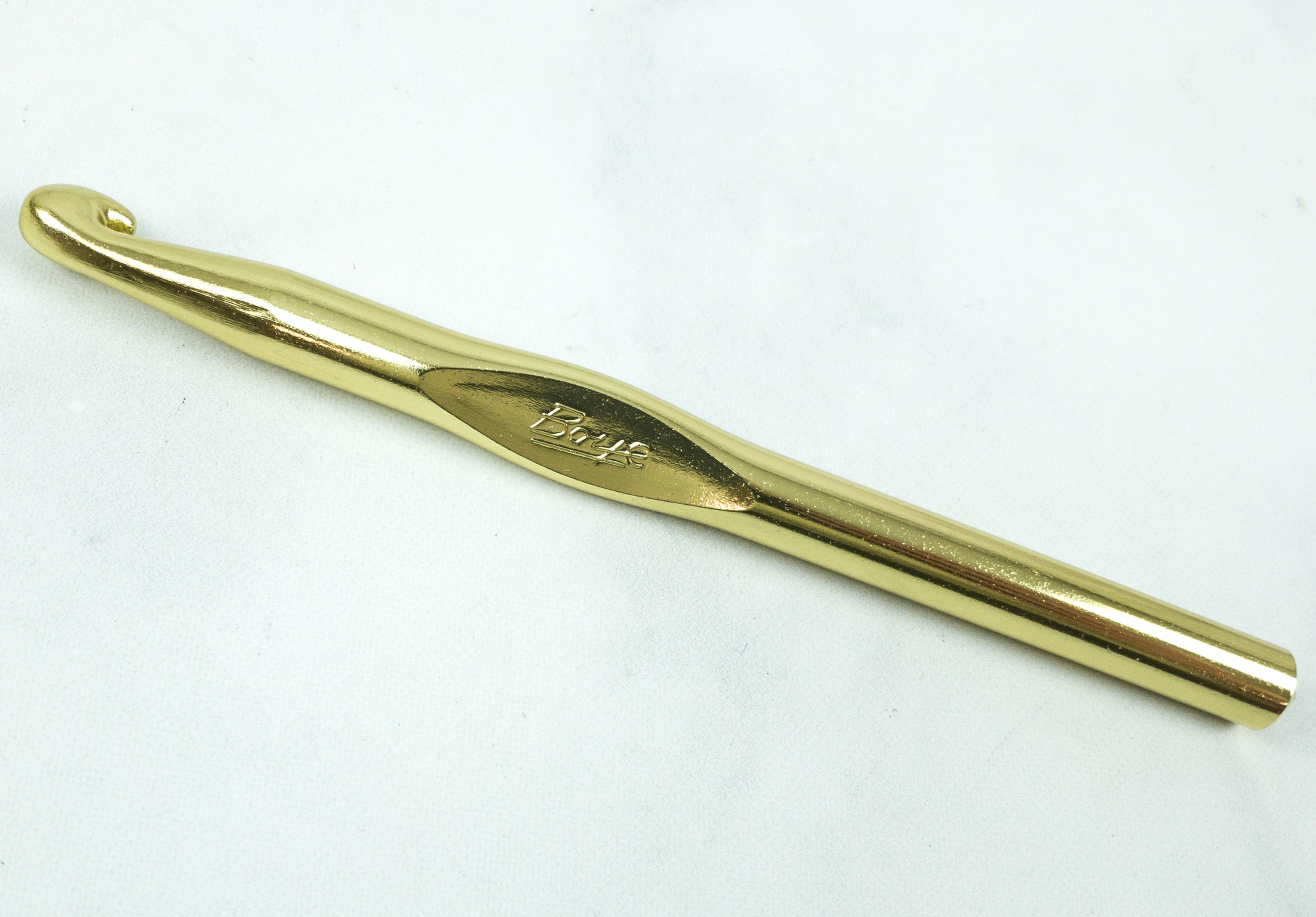 Boye Size N Aluminum Hook ($3.99) I was happy to see an aluminum hook for this project! I prefer aluminum to acrylic or plastic hooks because the yarn moves smoother as you make stitches.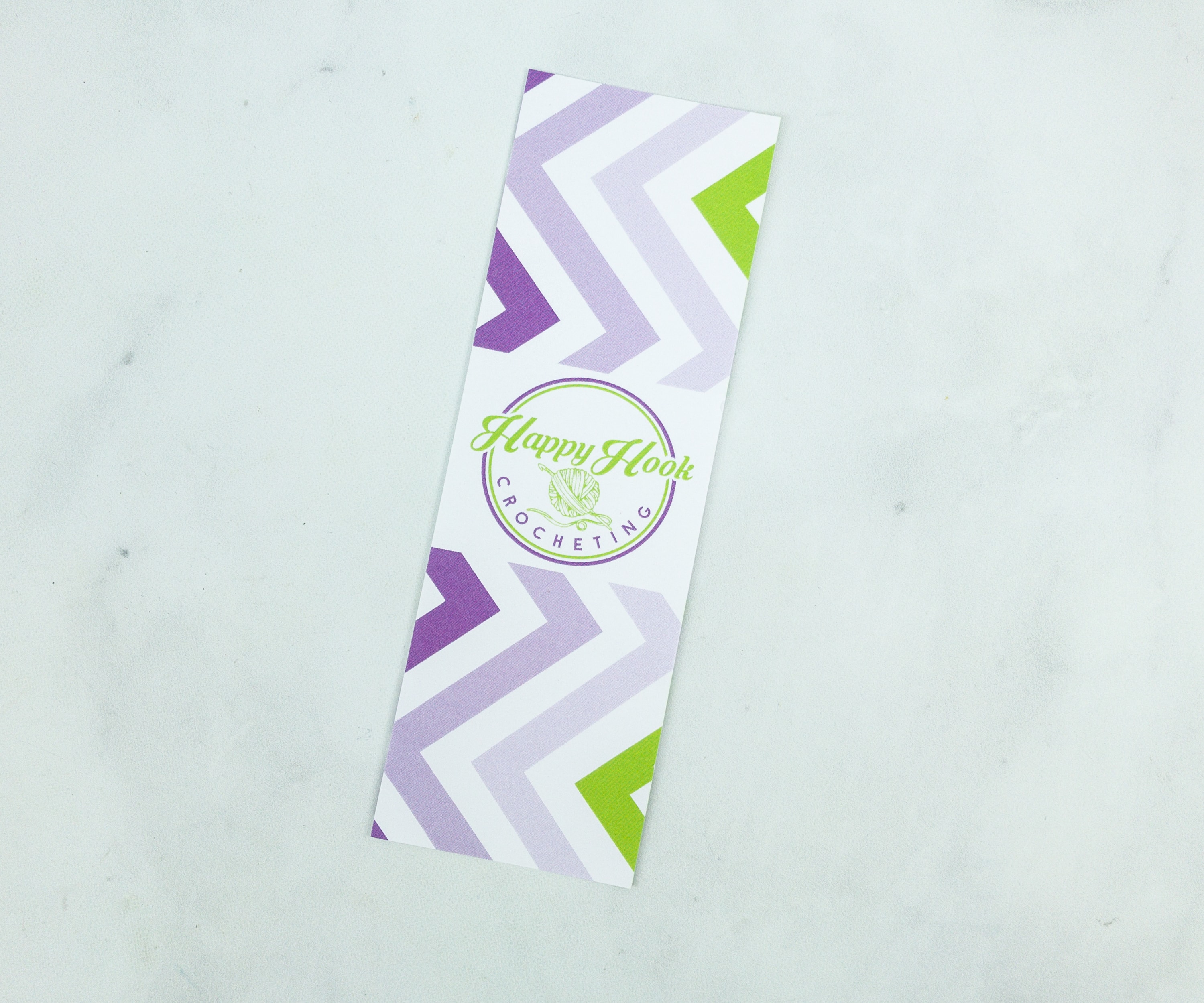 Crocheting Quote Bookmark ($2) Made of sturdy cardstock with a crafty quote this bookmark is the perfect size to slip into your latest read or keep your place in a pattern book!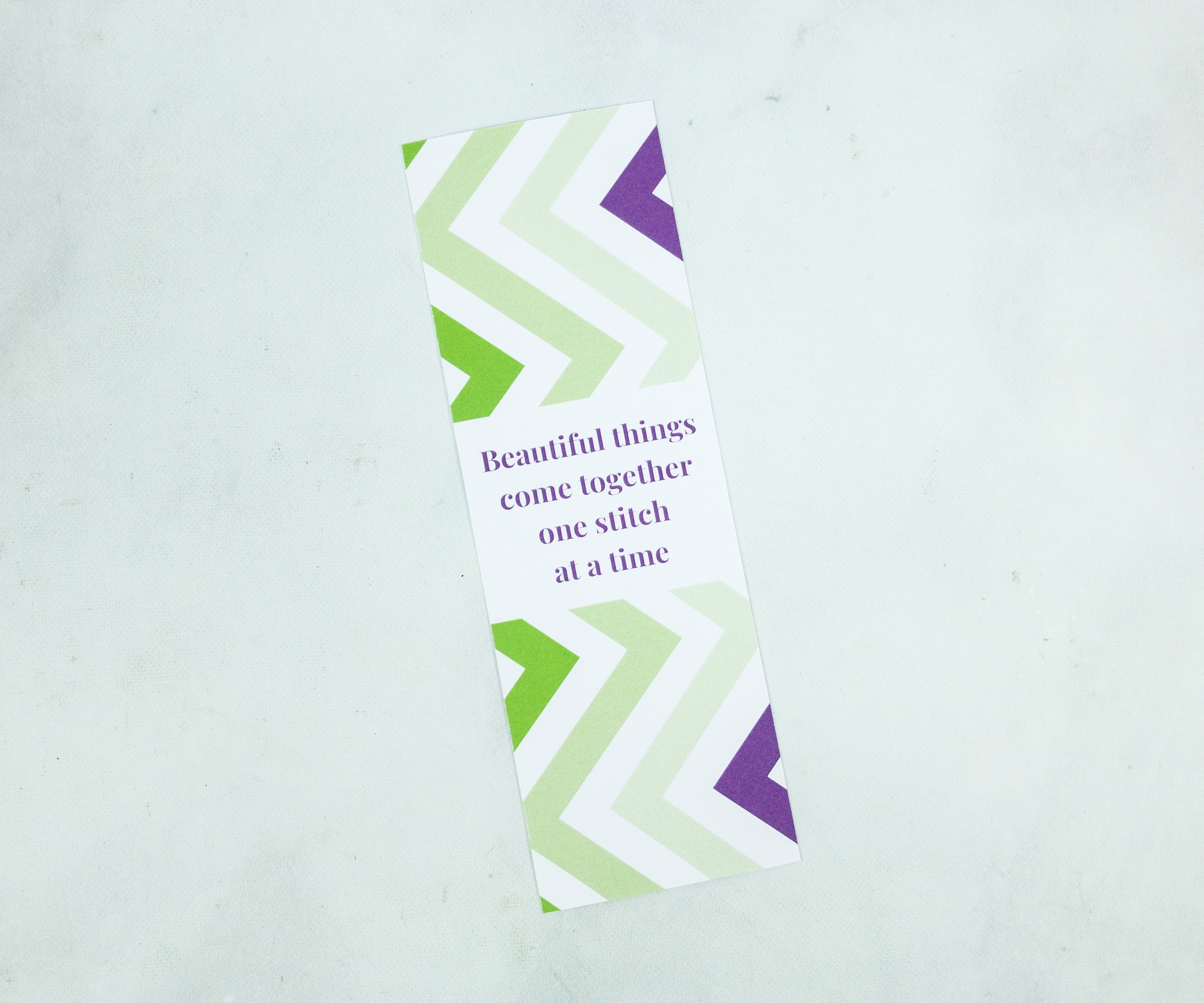 Beautiful things come together one stitch at a time.
Pattern Booklet ($5) This is the pattern book. Overall it's well-written, but I really wish there was an image or sketch included of what the finished product is supposed to look like. I don't crochet as much as I used to, so it would have been helpful to have a visual reference.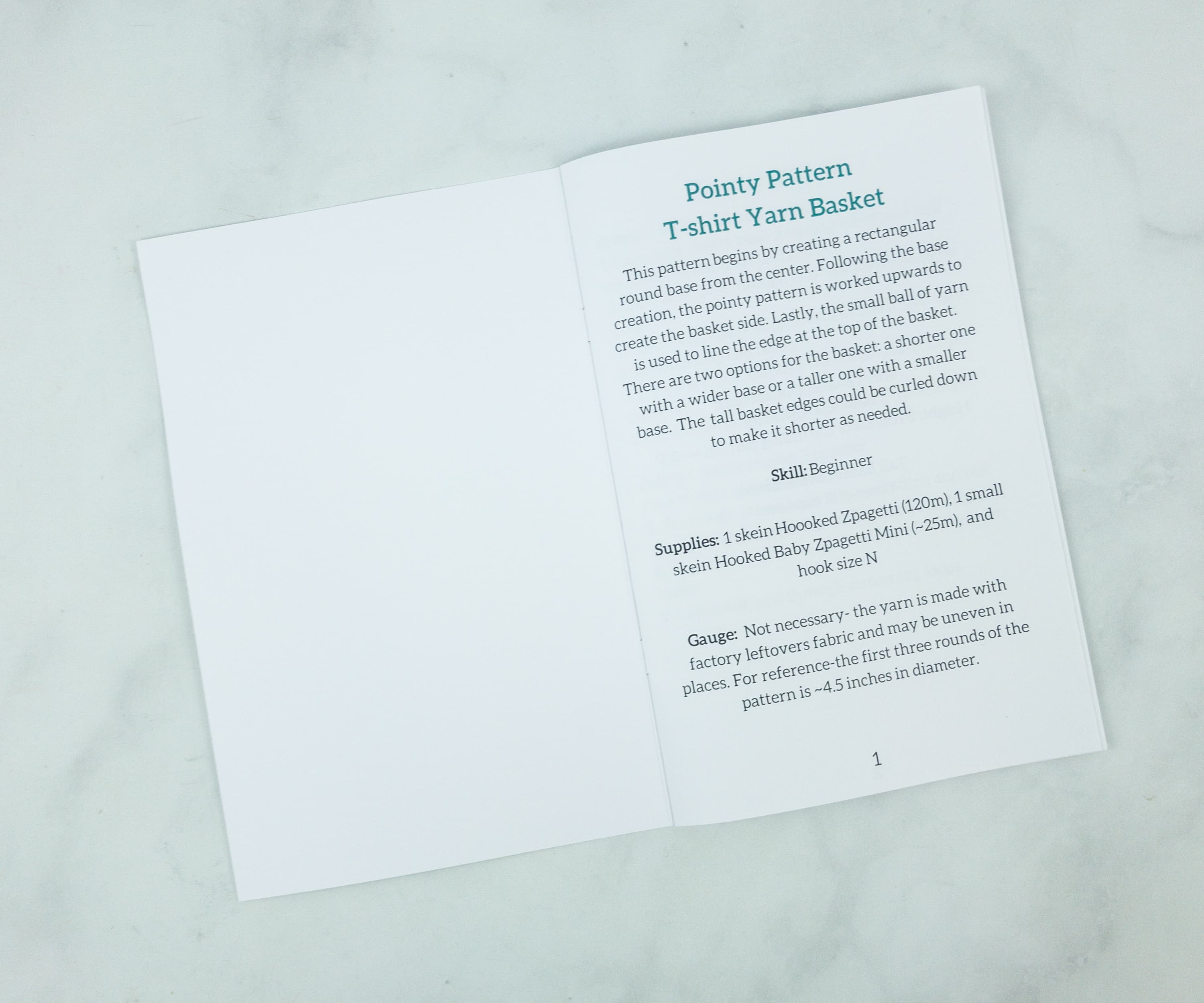 While the pattern is definitely good for a beginner, it assumes you already know how to do a half double crochet, single crochet, and slip stitch.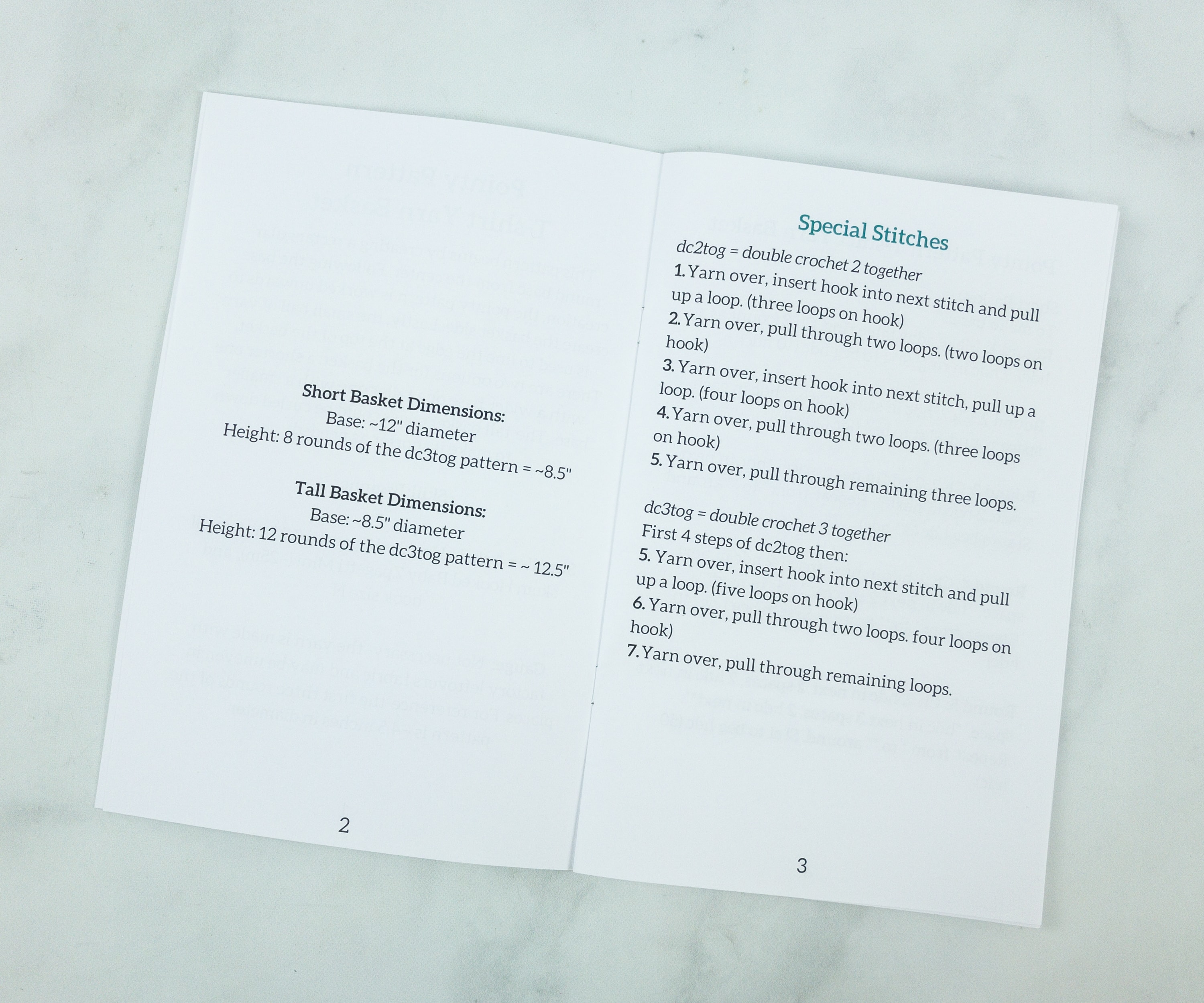 It would have been nice to have a complete stitch guide, but I do like that the defined the special stitches though!
They also could have explained how to create an adjustable ring, but I was quickly able to find a video tutorial to help me remember the steps!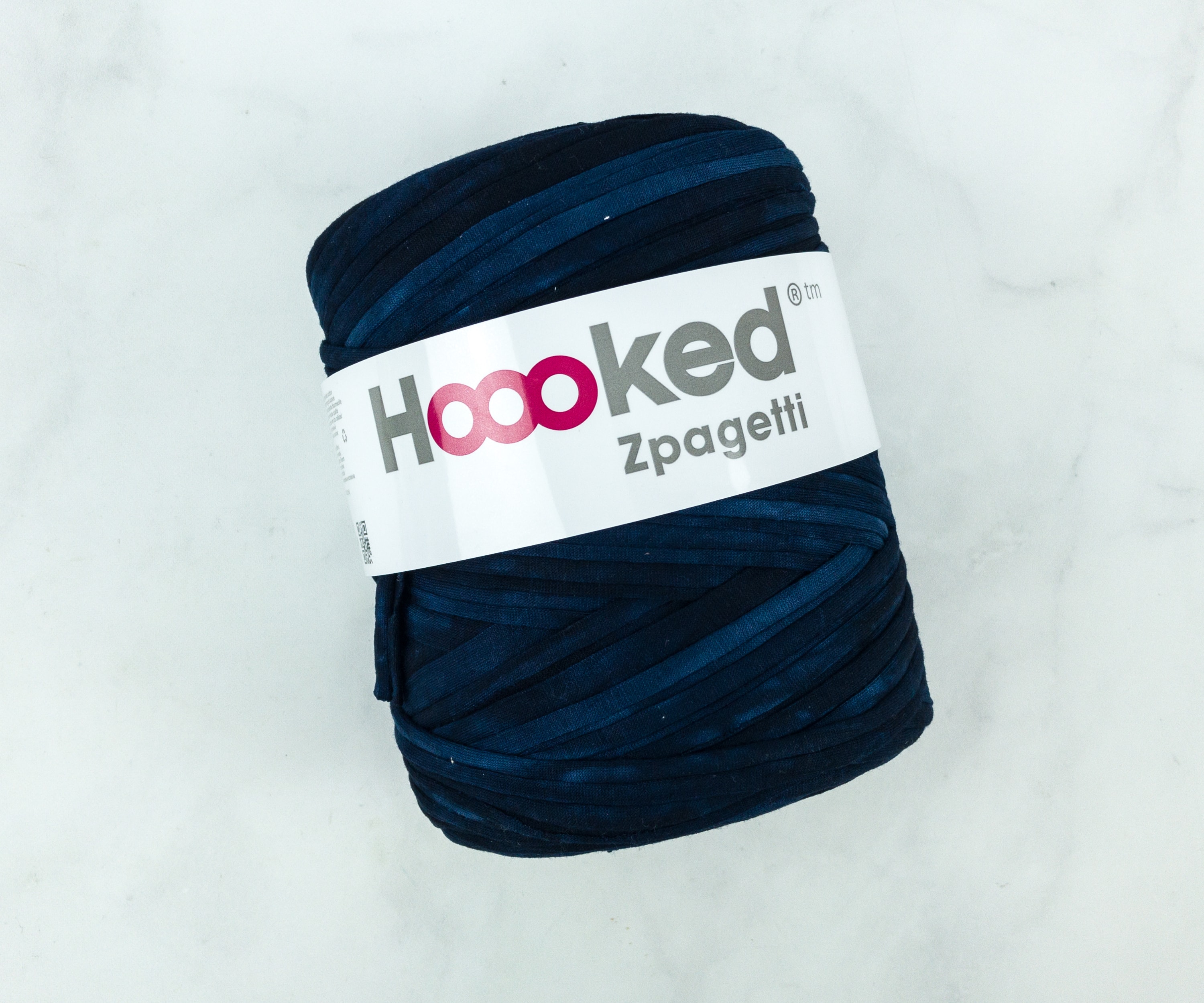 One Skein Of Hooked Zpagetti ($10.25) I've been really curious about t-shirt yarn, so I was thrilled to get that as the yarn for this project. I also think it's really reasonably priced. This color is a semi-solid or tonal deep blue. It's t-shirt soft and works up quickly with the N hook (10 mm).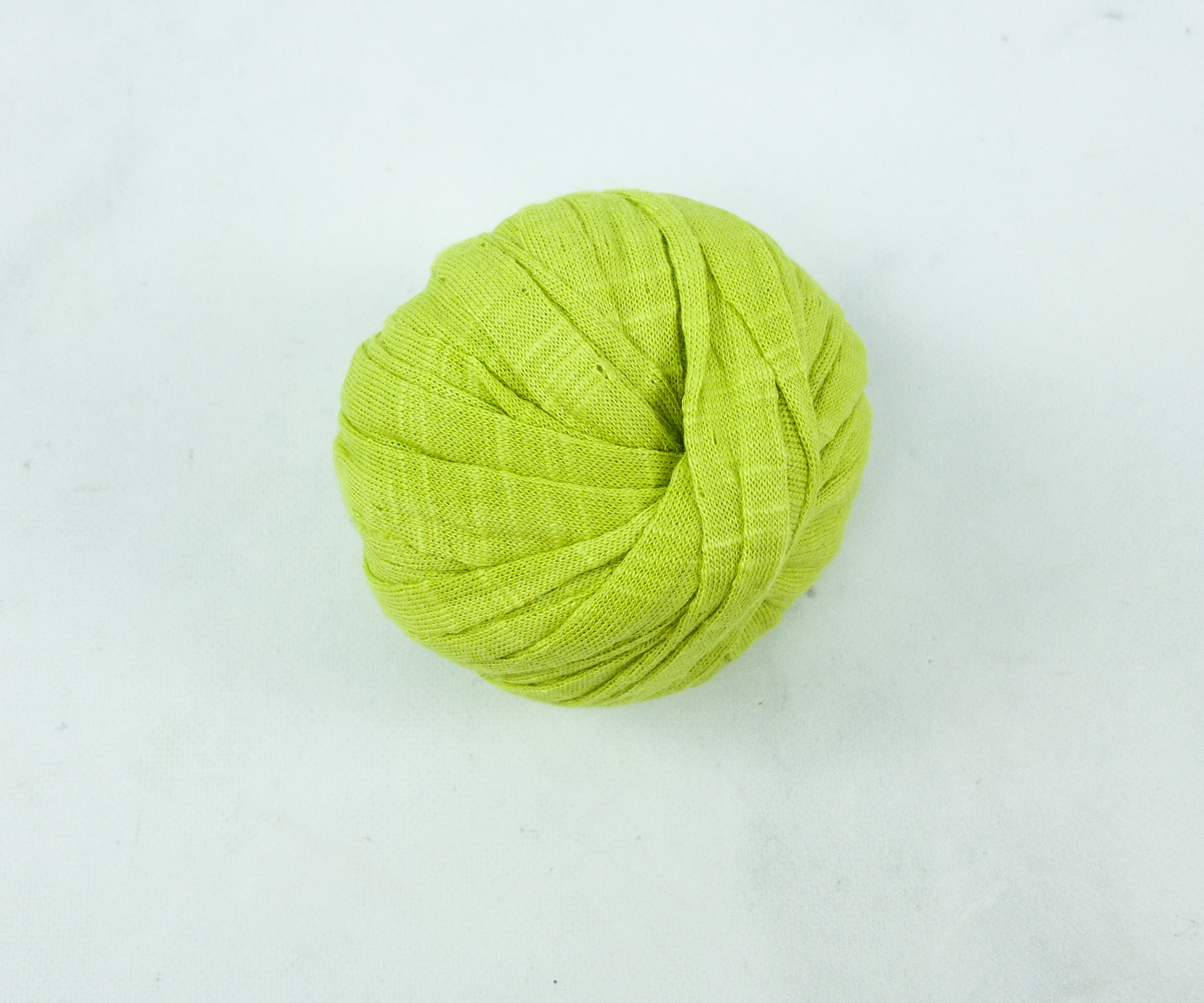 One Skein Of Hooked Zpagetti Mini ($0.99) I love this yarn! The mini had a slightly stiffer texture than the main color, but was so vibrantly colored!
Overall, this was a really quick project! I crocheted the basket in roughly 8 hours spread over a couple of evenings. You could definitely finish it in a day if you wanted to and had a day to devote to crocheting. That'd be living the dream!
What do you think of the Happy Hook Crocheting box?