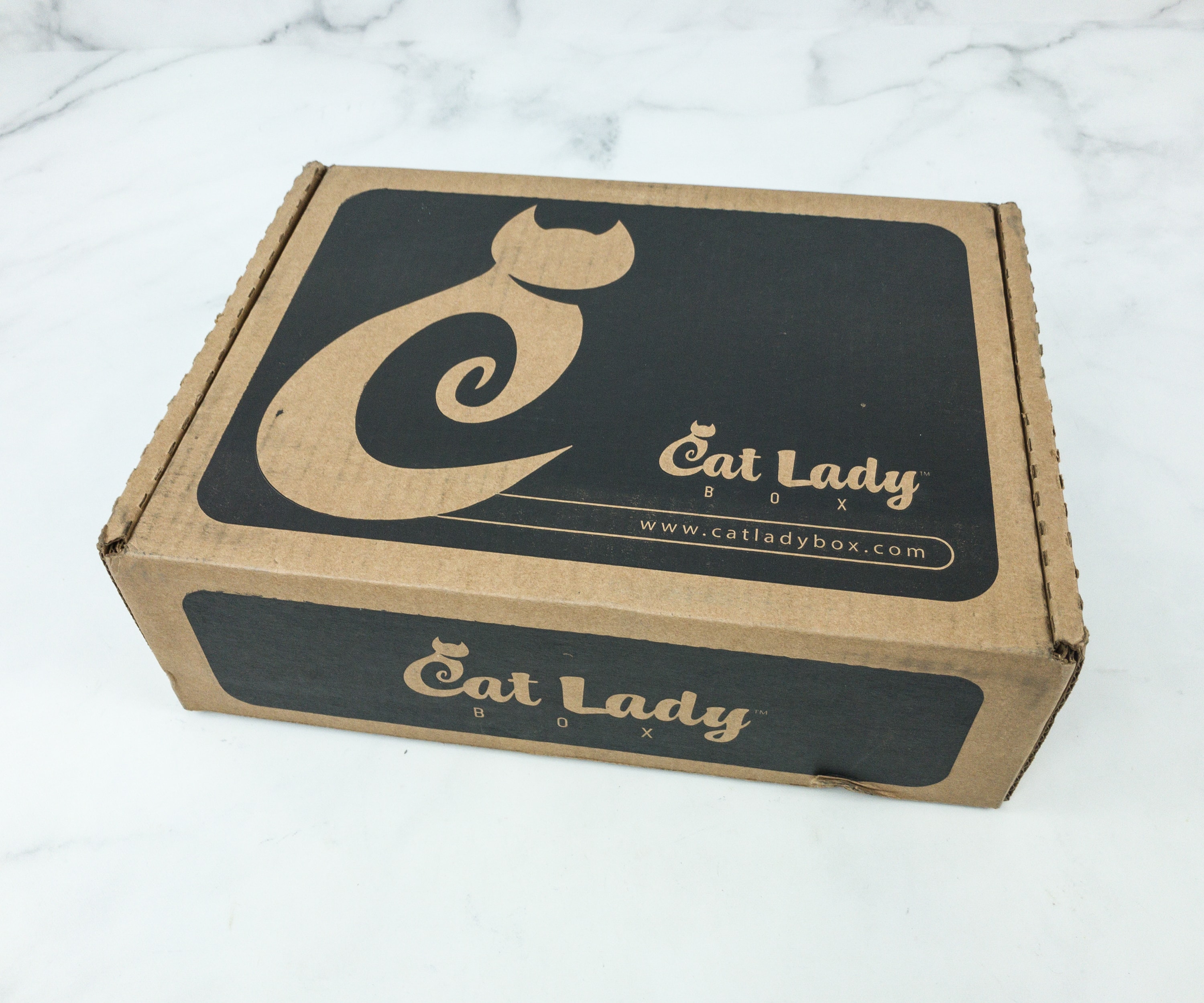 CatLadyBox is a monthly subscription box for us cat ladies and our cats! Each month you will receive cat-themed items for you and your cat (Crazy CatLadyBox), or you can order a box just for you (CatLadyBox). Each box could contain cat-themed shirts, jewelry, home decor, accessories, art, and more – all delivered in a box your cat can keep.
CatLadyBox is unlike any other cat subscription box out there. Each month, you'll receive a meowvelous selection of high-quality cat-themed items only available through us. From super-soft shirts and beautiful jewelry to inspired home decor and quirky cat toys, we pride ourselves in creating and delivering the ultimate ways show off your cat lady pride!
DEAL: For a limited time, save $5 off your first box with coupon code AMEOWZING! Valid on Crazy Cat Lady Box only!
TIP: Looking for a coupon code? Subscribe to notifications for CatLadyBox in the directory to get an email when the next one is released!
Everything in my CatLadyBox!
I received a card in my Crazy CatLadyBox.
The back of the card lists all of the items in the box and their suggested retail price. Keep in mind that CatLadyBox sells its own line of products so the prices are from their online store.
Kitty Pawty Shirt ($22.99) This shirt is so soft! It fits great too.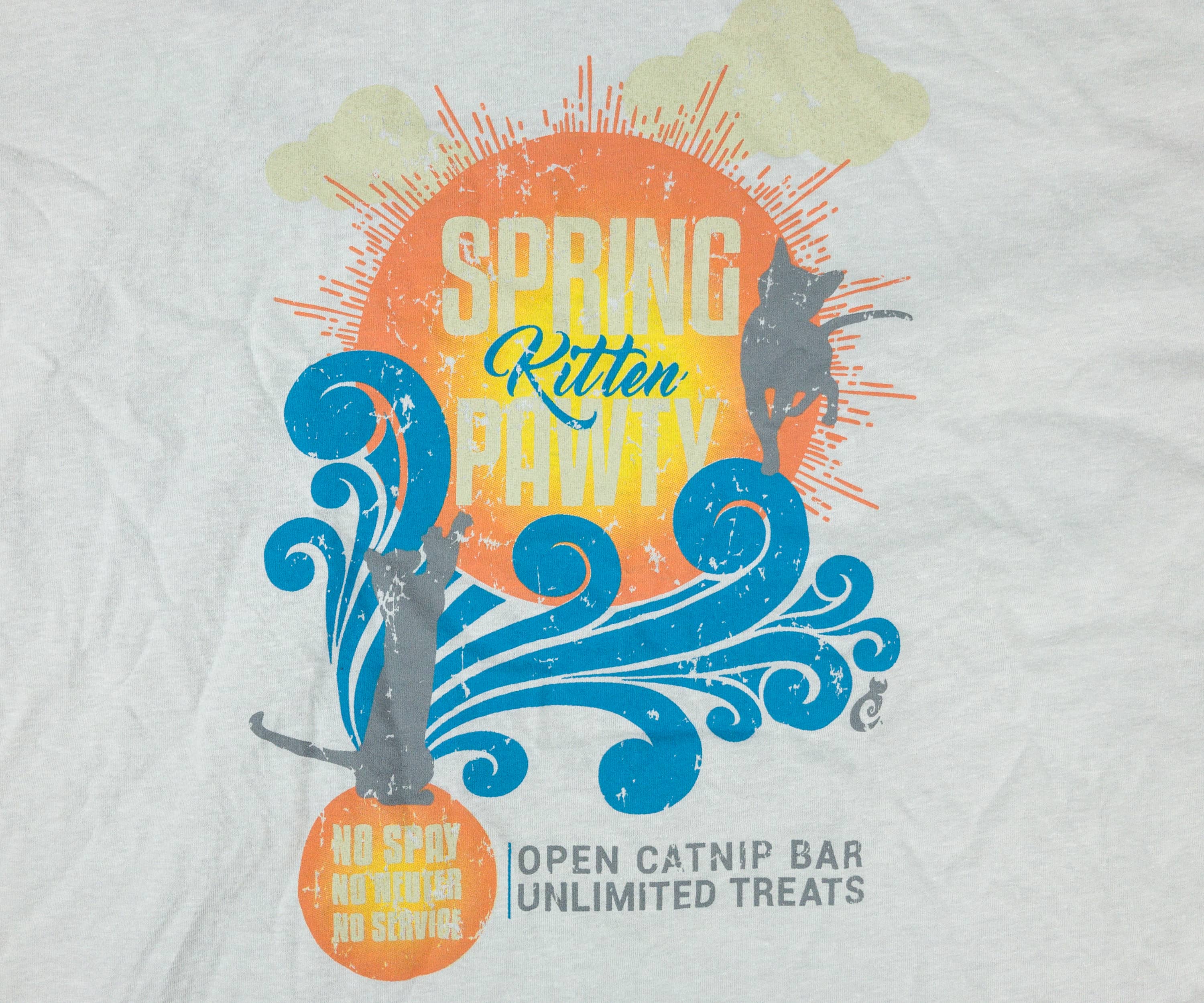 I don't know about you, but I'd visit a catnip bar with my little buddies!
Bunny Ball Catnip Toy ($4.99) This toy is a favorite for both my cats. They love to bat it around and chew on it for all that catnip goodness!
Flying Butterfly Toy ($5.99) My cats go crazy for this butterfly toy! It's so fun to watch them bat it around and try to pounce it.
Basically, there's a stand that looks like a flower, and it holds the thin strand that connects it to the butterfly.
The butterfly is pretty!
Raining Cats Raincoat ($14.99) Isn't this raincoat adorable? I really love that it comes with a carry pouch, so that you can tuck it away in your bag and then have it on hand for a cloudburst!
It's so cute in bright pink!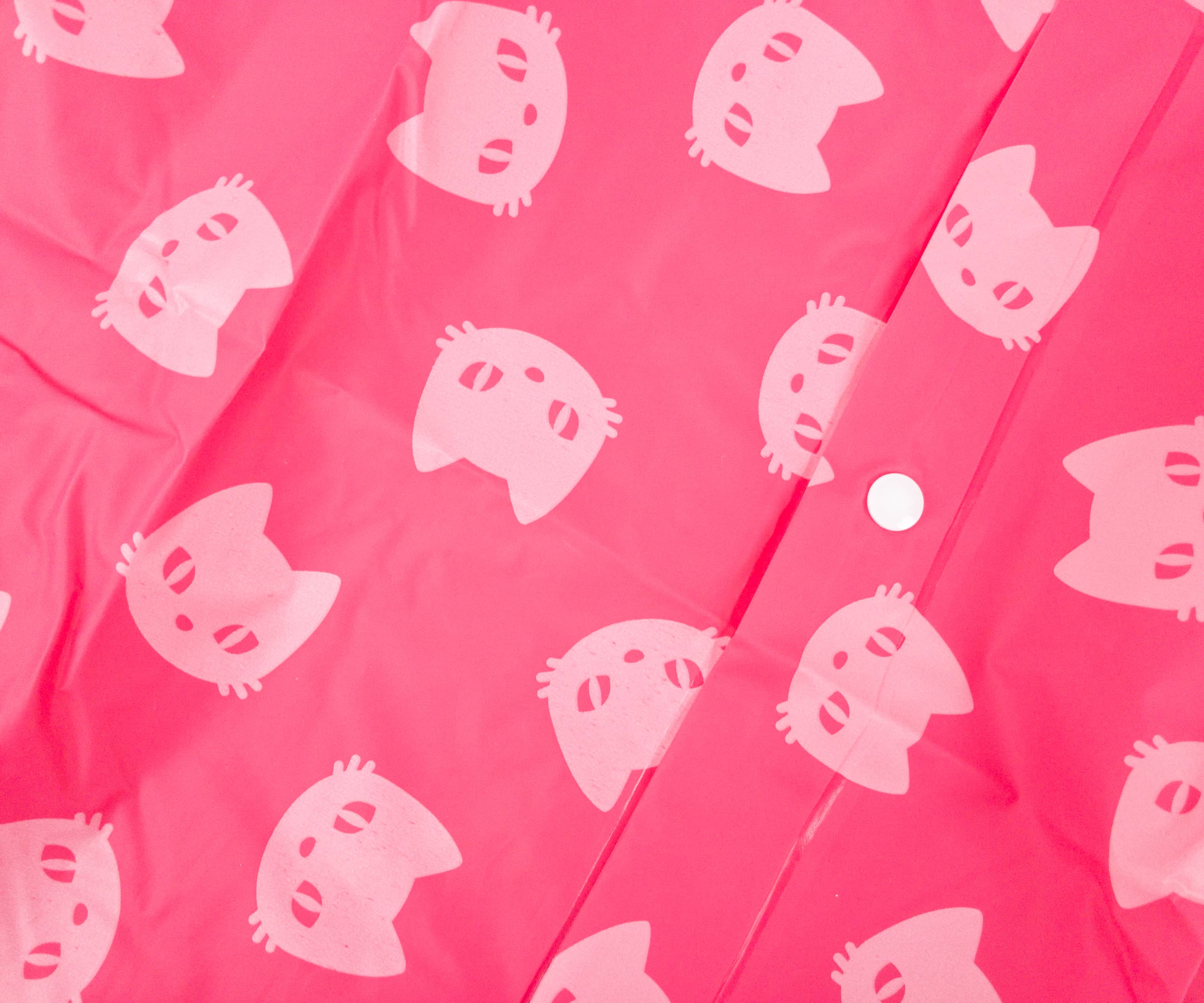 The cat face print all over the raincoat looks lovely as well.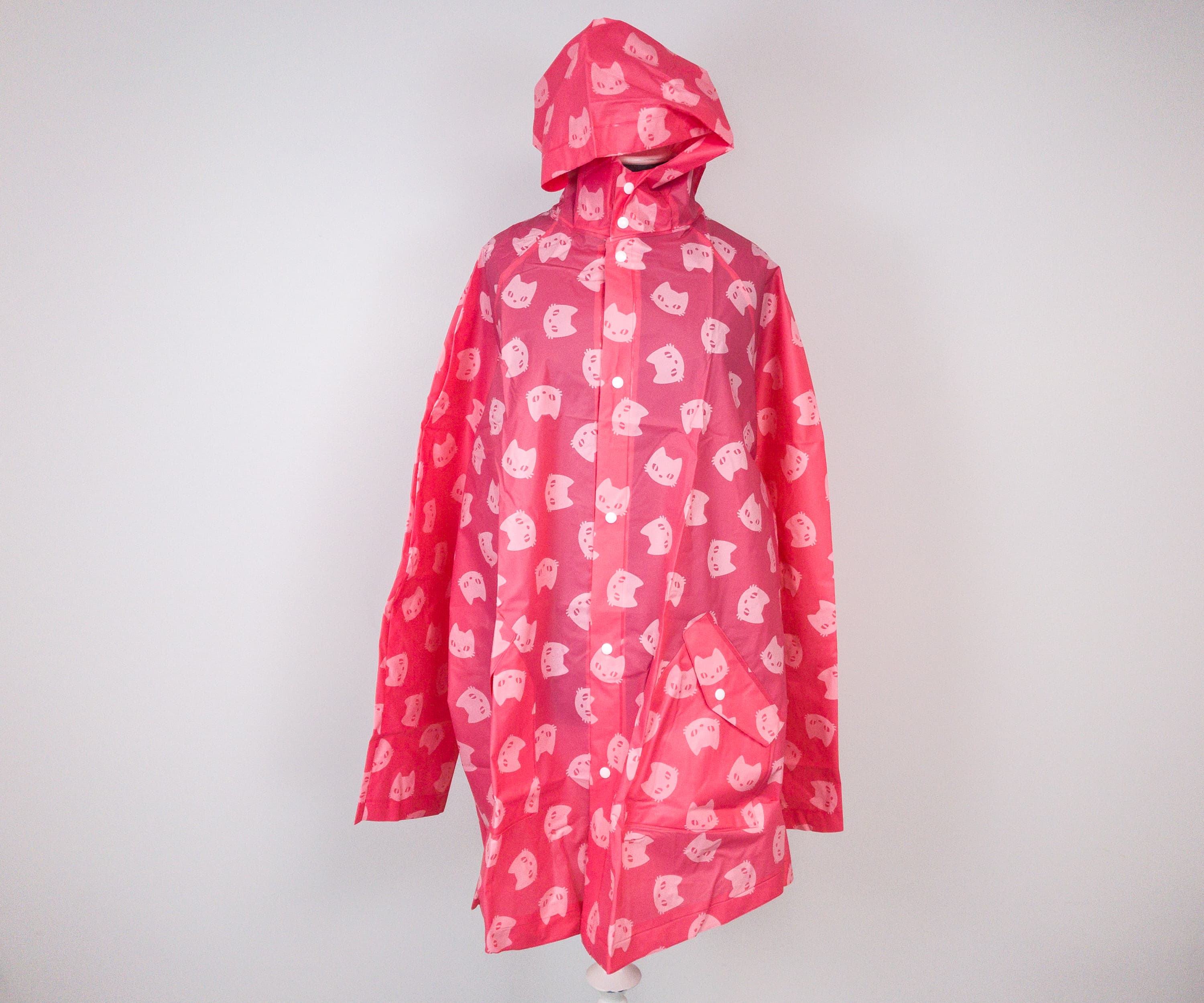 The size is just right for an adult. The raincoat doesn't restrict my movements so it doesn't make me feel uncomfortable in it.
Yay for two pockets!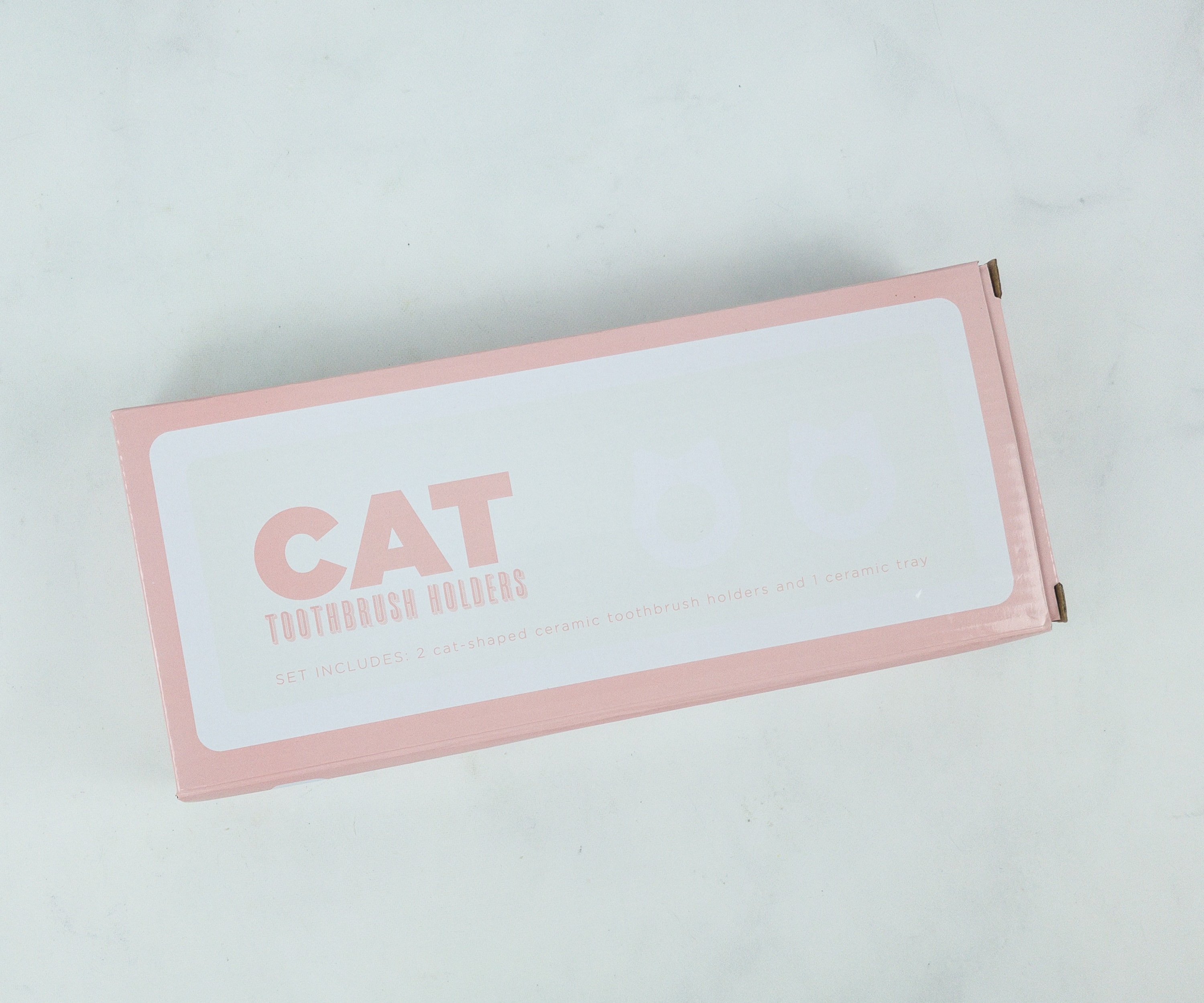 Cat Toothbrush Holder Set ($16.99) The toothbrush holder set came in its own cute box.
How cute is this set? I love that it comes with a matching tray to set them on.
They're lightweight! And since they're in white, they won't look out of place in my house.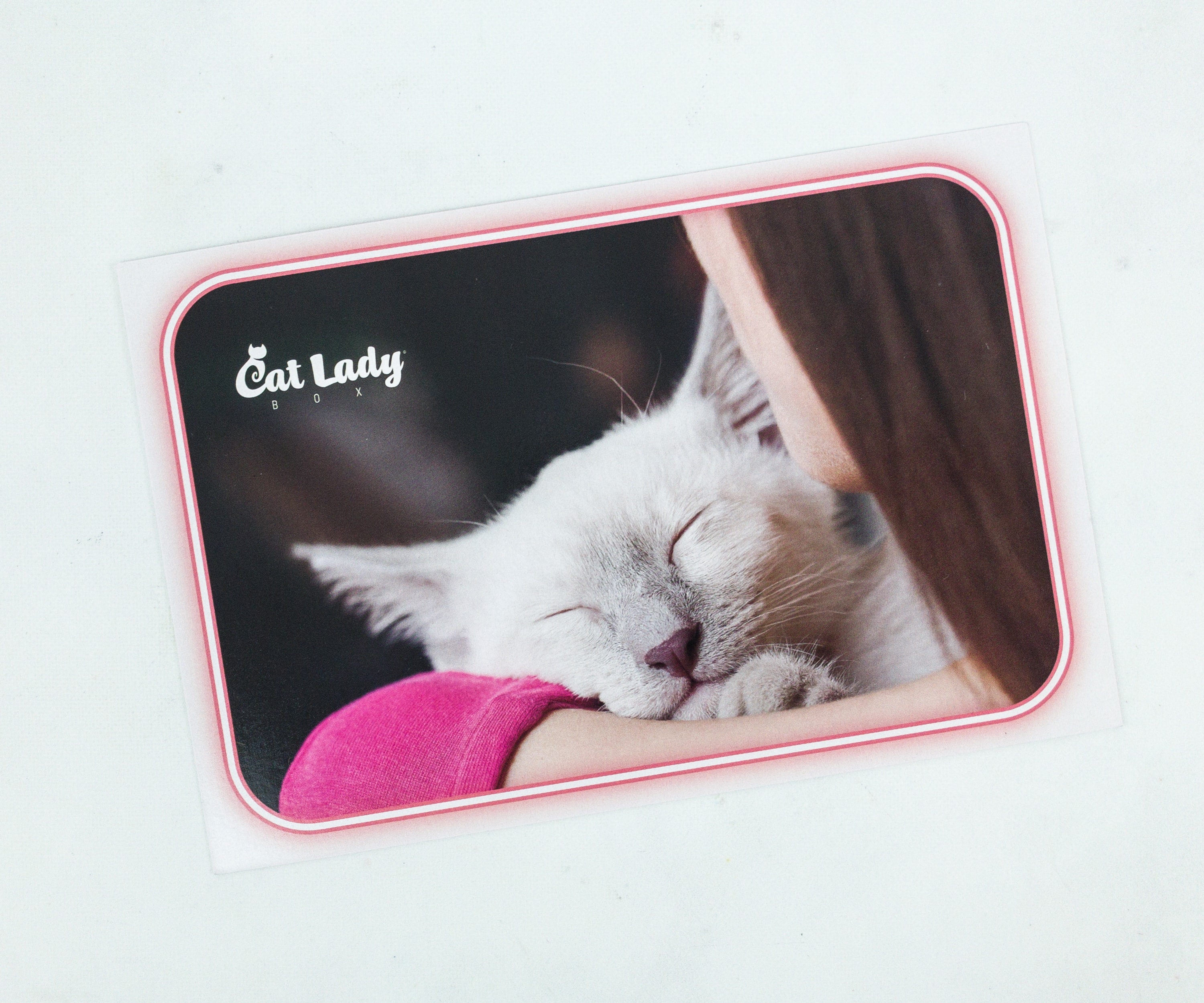 There's another card in the box! What could it be?
It's an announcement for the next box, which is the annual Cat Mom's Day Box! Exciting!
As a certified cat lady, I love everything in this month's box! I'm really happy that I got cat-themed items that I can actually use, like the raincoat and the toothbrush holder. Of course, my favorite felines also got their own items to play with! They love the catnip toy so much that they wouldn't let go of it. The butterfly toy was a hit as well. All in all, this was a fun curation and it makes me look forward to the next one!
What do you think of this month's box? Does your cat give 2 paws up?