TheraBox is curated by practicing therapists with the aim to inspire happier lives. Each box includes 4-6 wellness products sourced from vendors that produce natural, organic, and feel-good items. They also incorporate at least 1 happiness boosting activity inspired by research in mindfulness, psychology, and neuroscience to rewire the brain for more joy and positivity.
DEAL: Get 10% off your first order! Use coupon code HELLO10.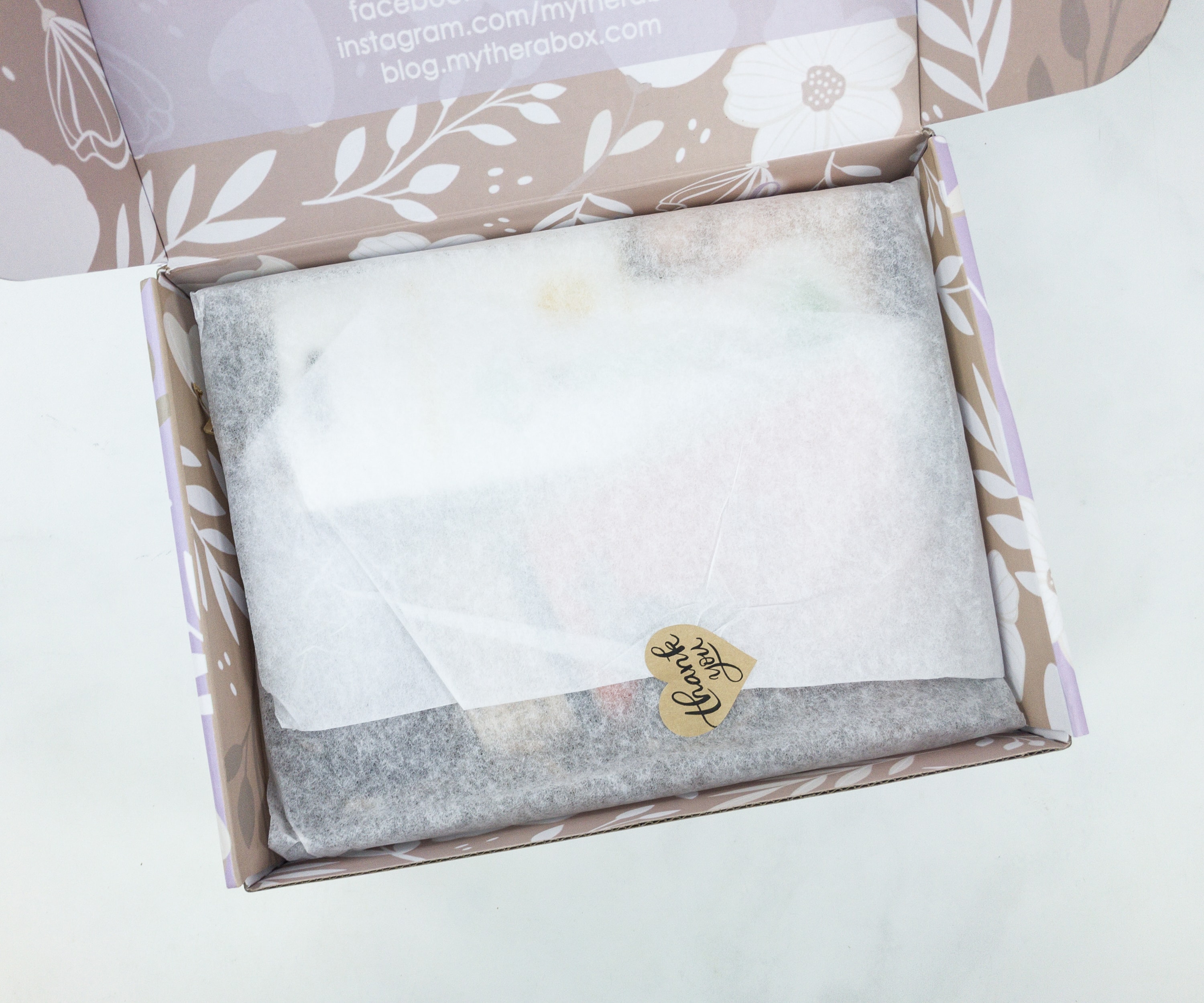 The items were wrapped in a white tissue paper and sealed with a heart sticker.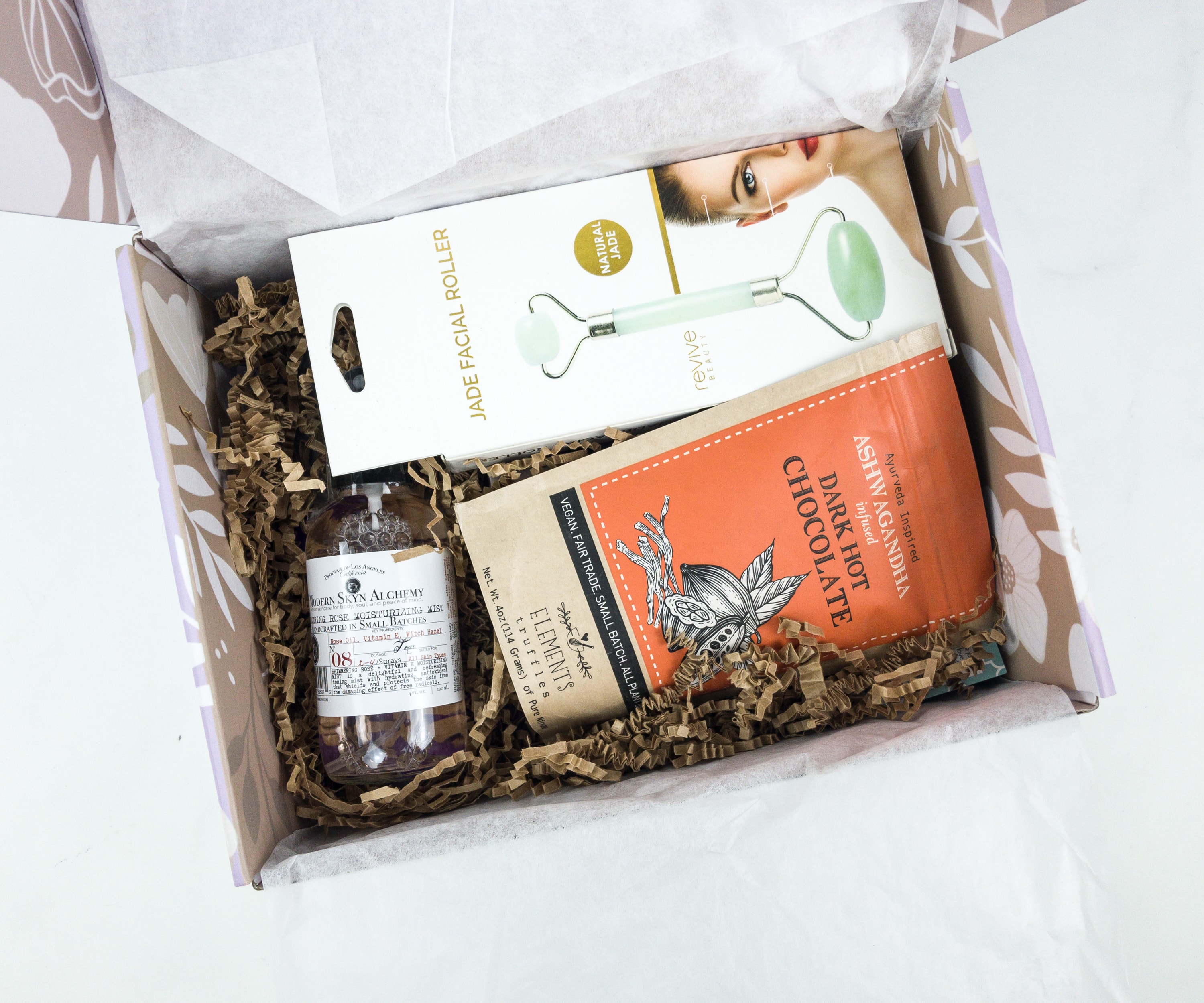 The box is filled with brown squiggles for extra protection and added appeal.
This month's theme is Love Yourself!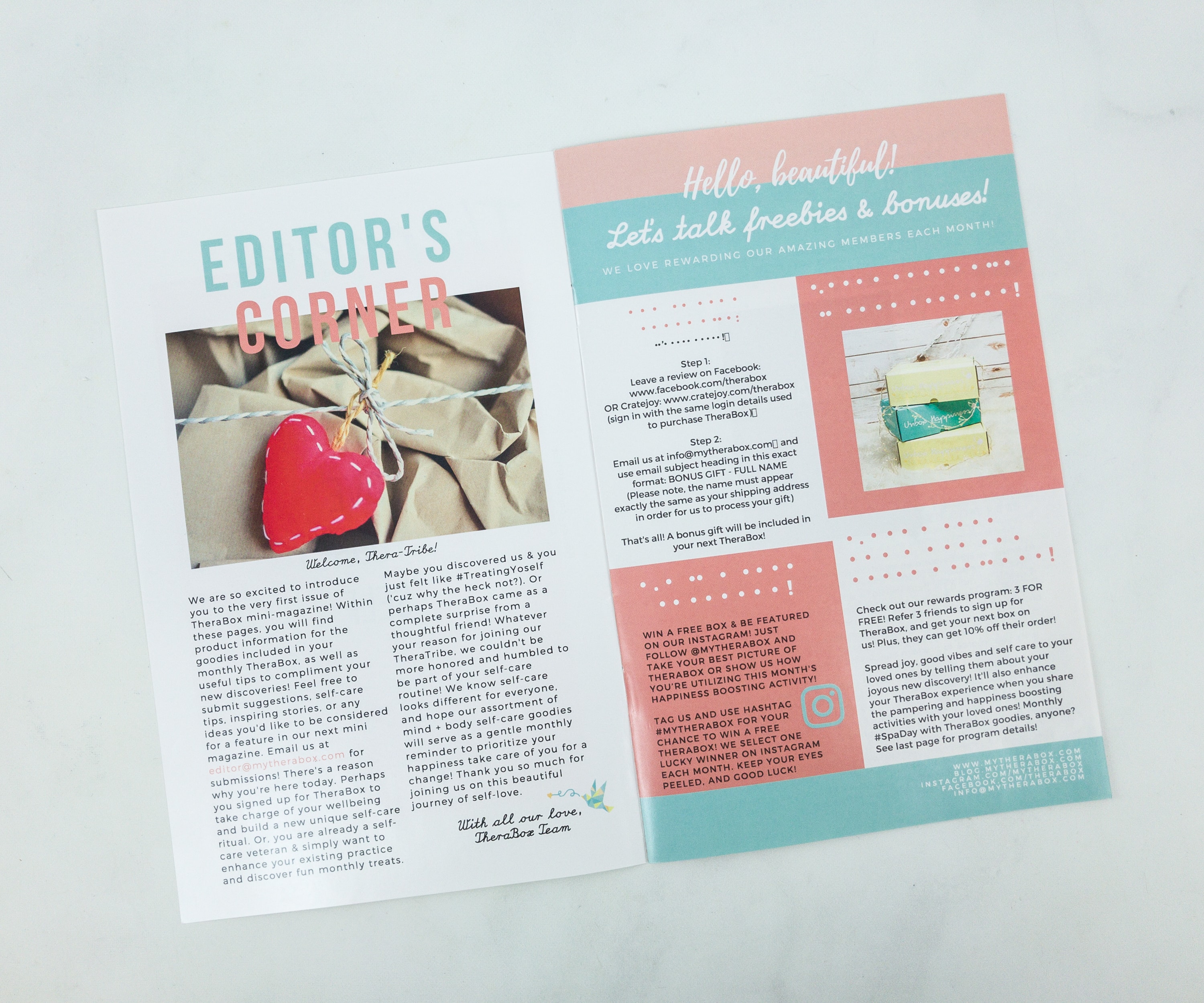 They also included a pamphlet containing the editor's note on the first page and some details about the subscription, like freebies and bonuses!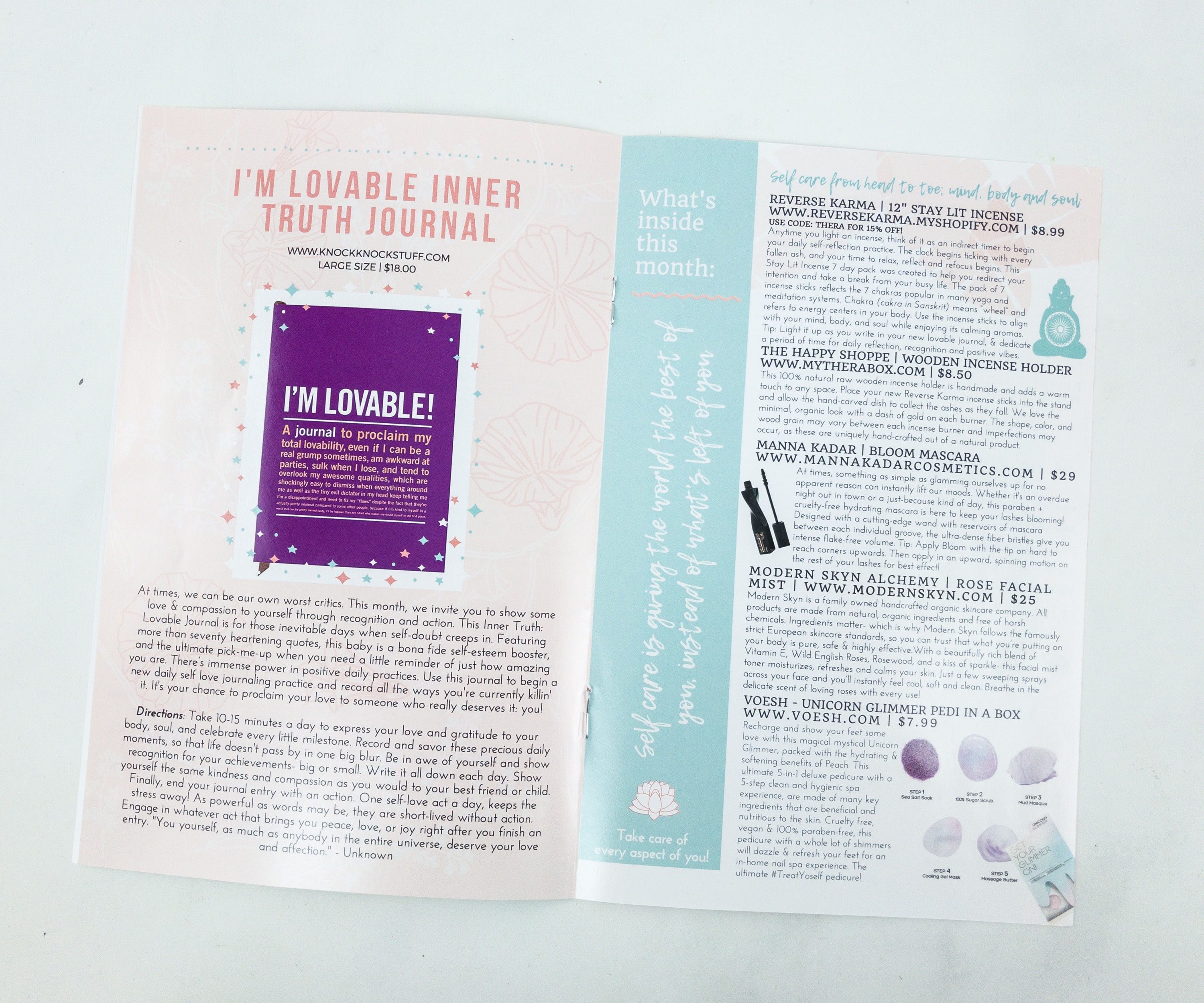 Of course, there will always be a corner for the featured items from well-known brands.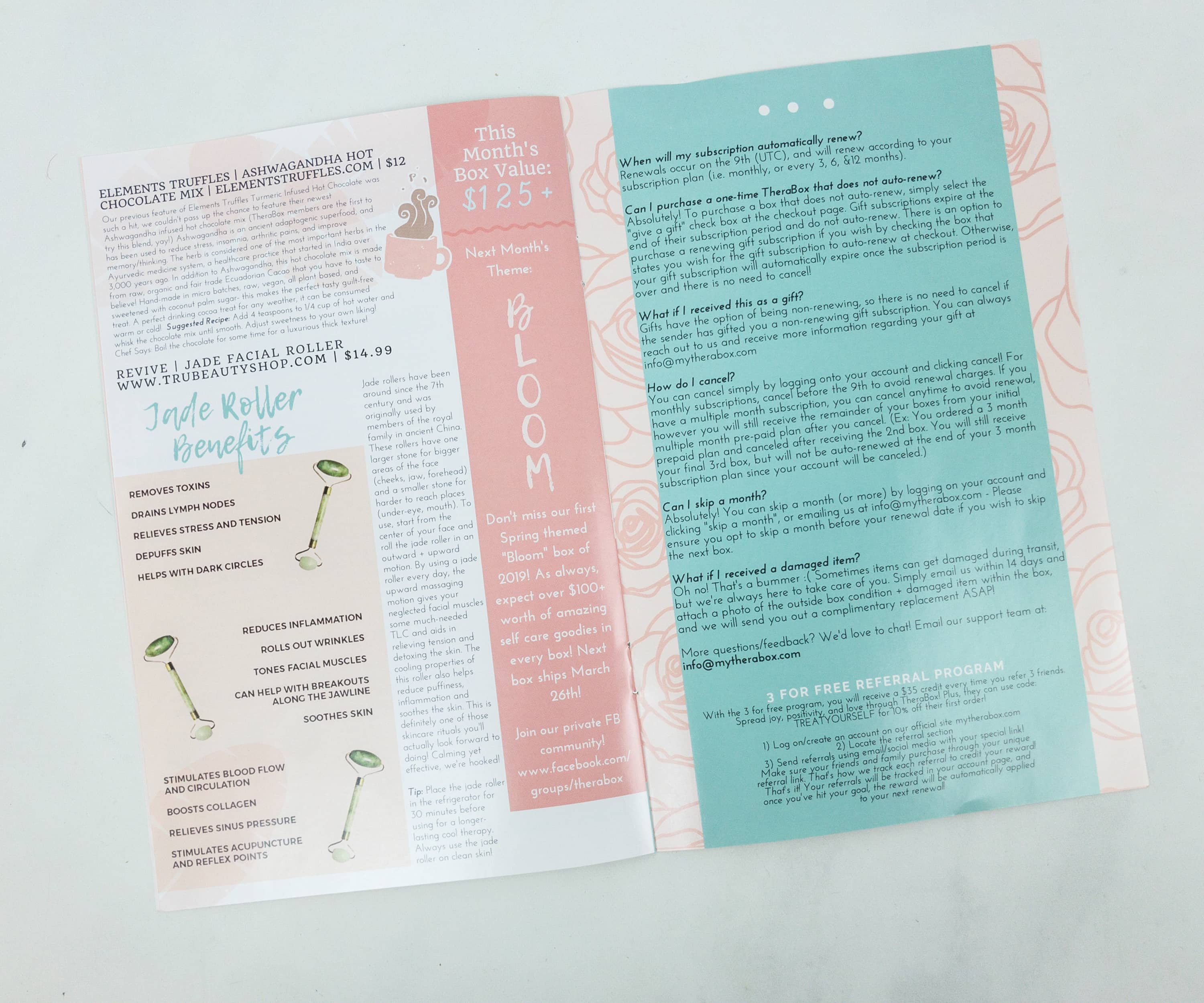 It's complete with all there is to know about each product. The next page is reserved for the subscription FAQs.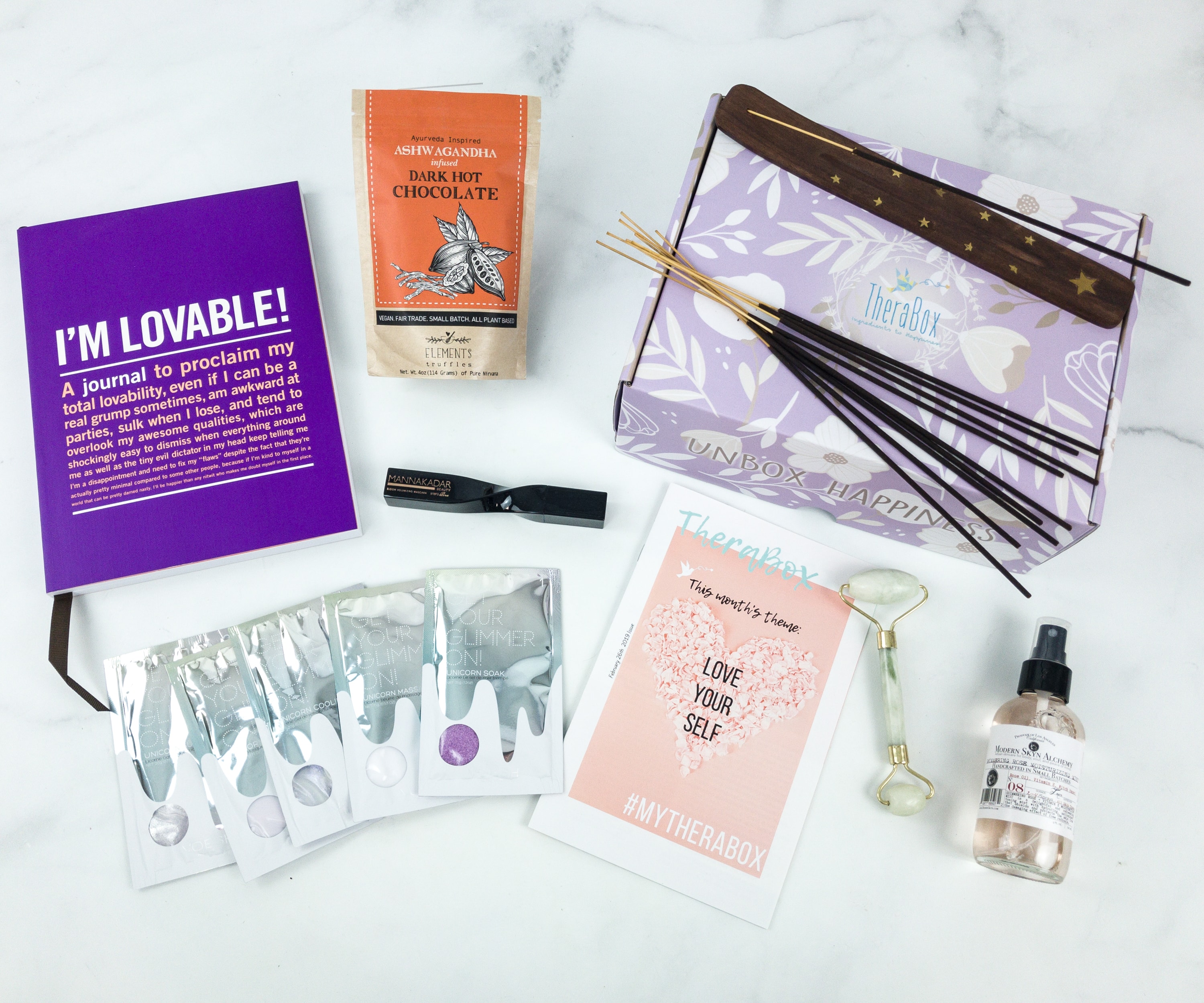 Everything in my box!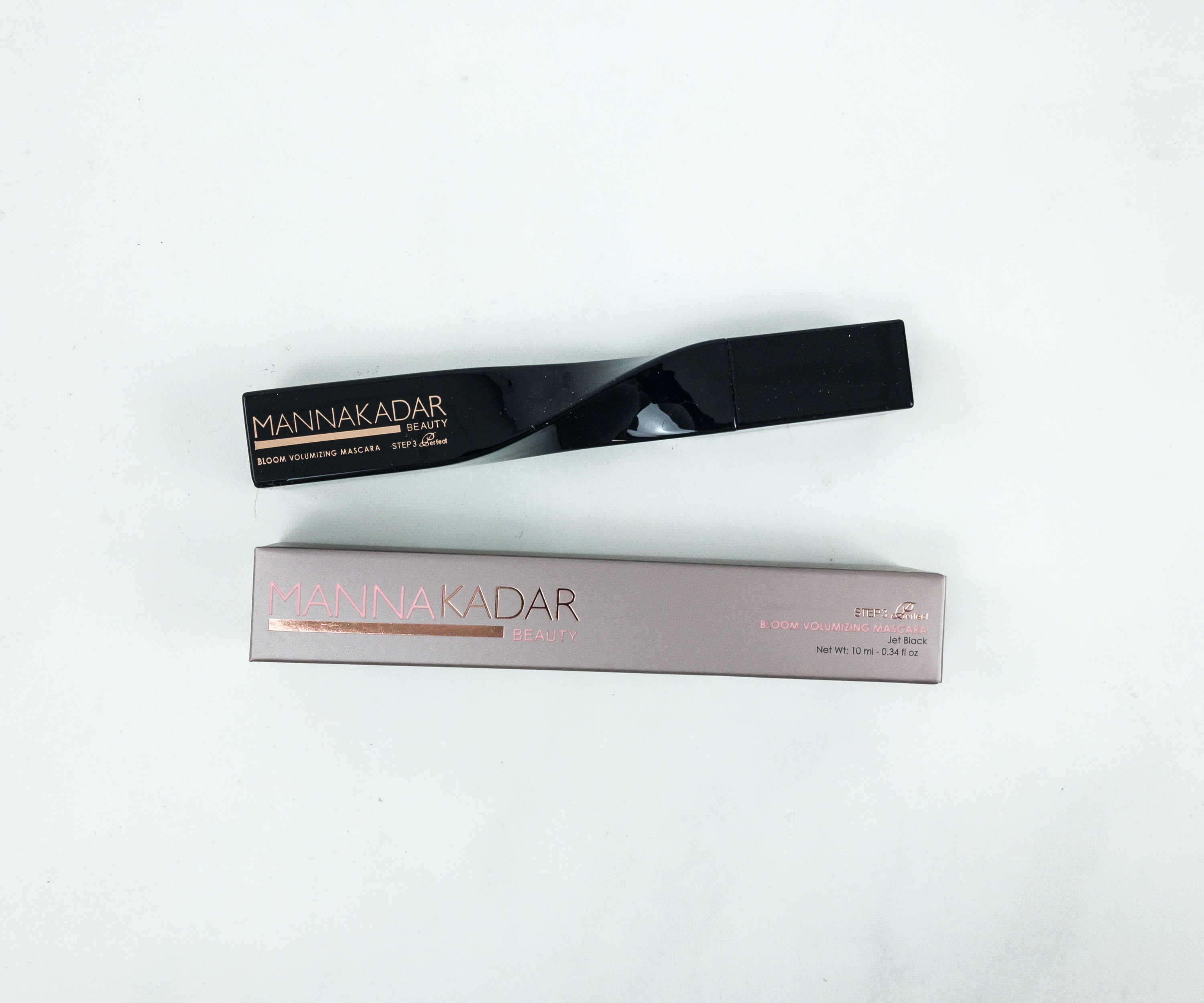 Manna Kadar Bloom Mascara ($29) I can now achieve my dream eyelashes with this mascara that's formulated to volumize and lengthen the lashes without leaving a clumpy or flaky residue.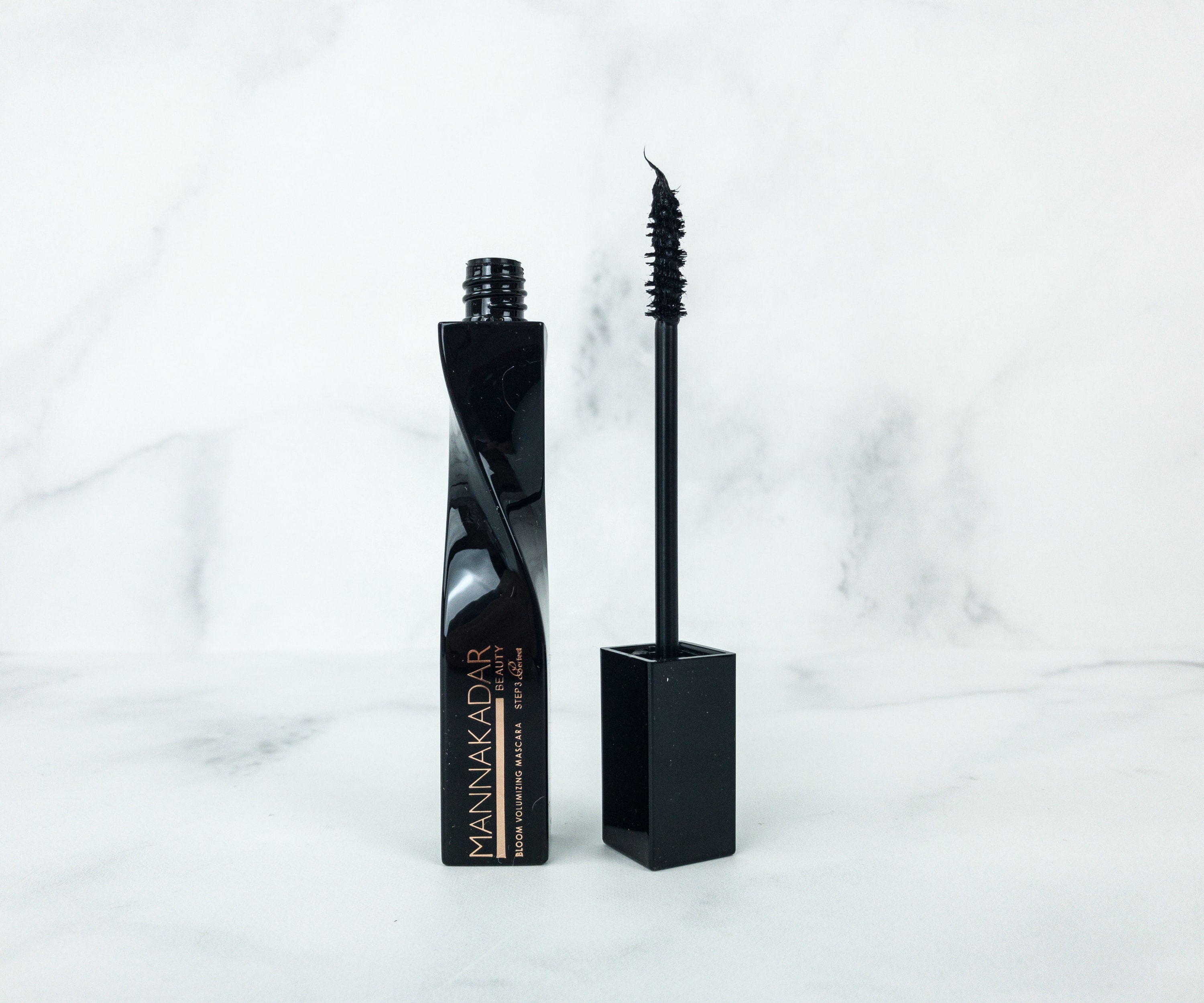 It's in a lovely spiral container paired with an innovative wand featuring ultra-dense fiber bristles. With just one swoop, my lashes turned into a lovely curl. It's a great mascara – and full-size!
Modern Skyn Alchemy Rose Facial Mist ($25) Ideal for setting makeup, this facial mist is filled with vitamin E, wild English roses, and rosewood. It makes my skin feel soft, clean, and cool. It also has a calming, delicate scent that will make you want to spritz some more.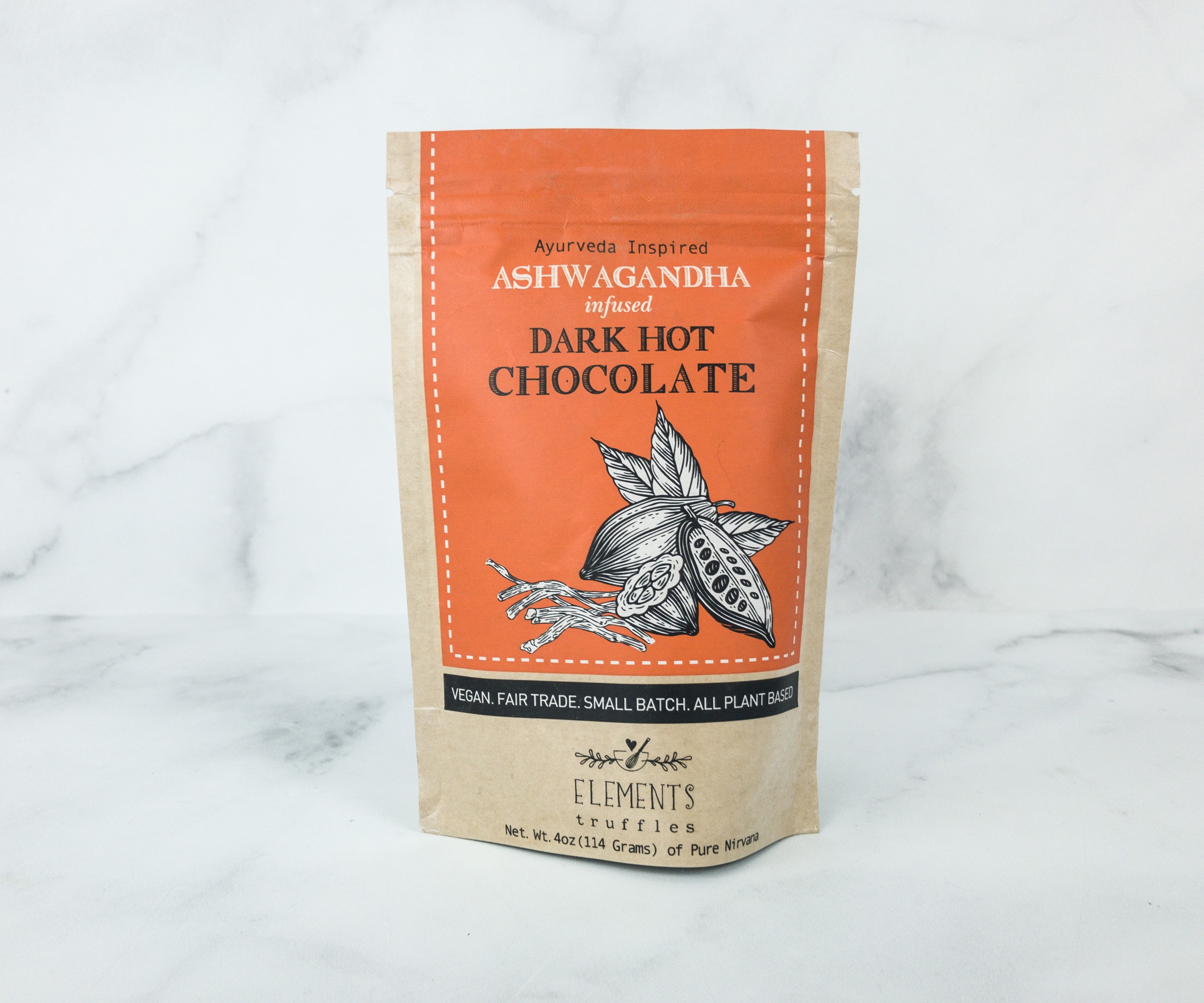 Elements Truffles Ashwagandha Hot Chocolate Mix ($6) It feels so nice to indulge in this luscious chocolate mix, whether hot or cold. This chocolatey goodness is made guilt-free with the use of plant-based ingredients and the natural sweetness of coconut palm sugar.
It's also easy to make. Just boil 4 teaspoons of the mix in 1/4 cup of hot water and continue whisking until it's smooth. I tried adding some almond milk into it and it tasted even better!
Due to some hiccups, we received another set of incense instead of the Stay Lit 7 Stick Incense Pack. Hence they thoughtfully included a note to express their sincere apology, which was highly appreciated, of course.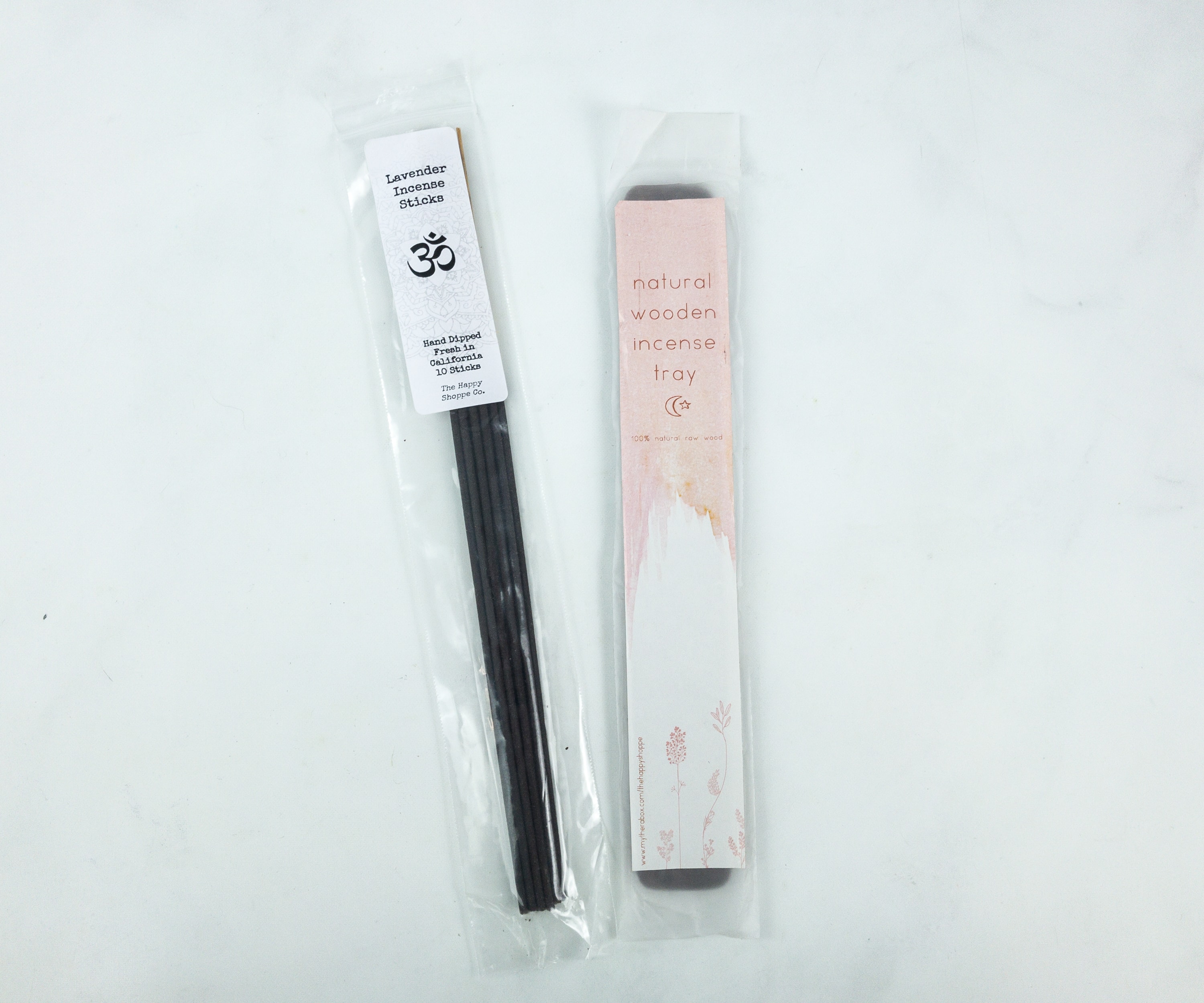 The Happy Shoppe Co 12″ Lavender/Frankincense Incense Sticks 10 Pack ($7.99) Each incense produces a calming aroma that's perfect for yoga sessions or when I need some extra quiet time to meditate, release my tension, and attract good vibes.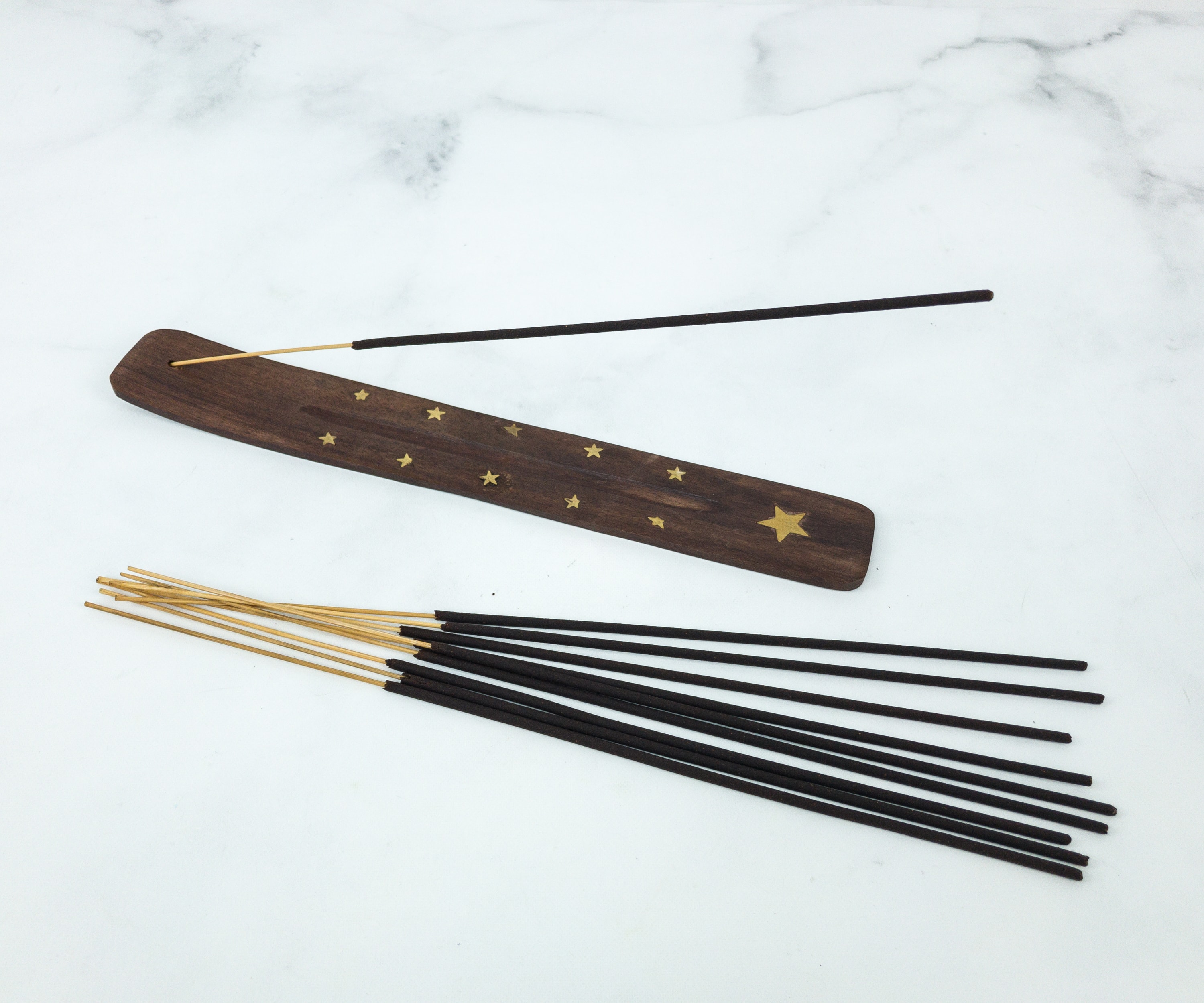 It also comes with a 100% natural raw wooden holder that features a minimal organic look with a dash of gold color on each burner. It's designed to hold the stick and catch the falling ashes to prevent them from scattering. This way, we don't have to worry about dusting anymore.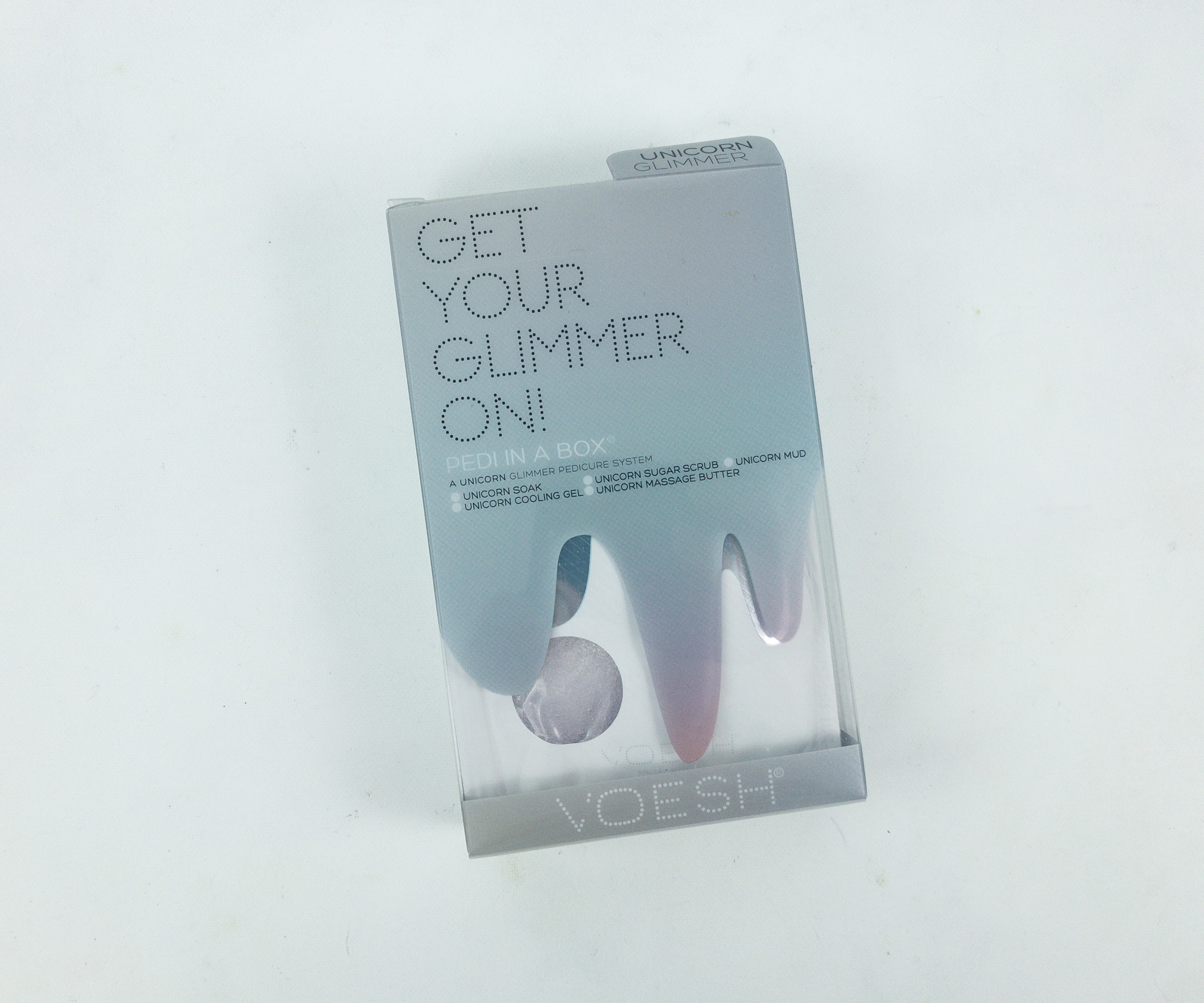 Voesh Unicorn Glimmer Pedi In A Box ($12.95; $7.99 on the card) This single-use pedicure set includes a soak, sugar scrub, mud, cooling gel, and massage butter for a sparkly pedicure experience!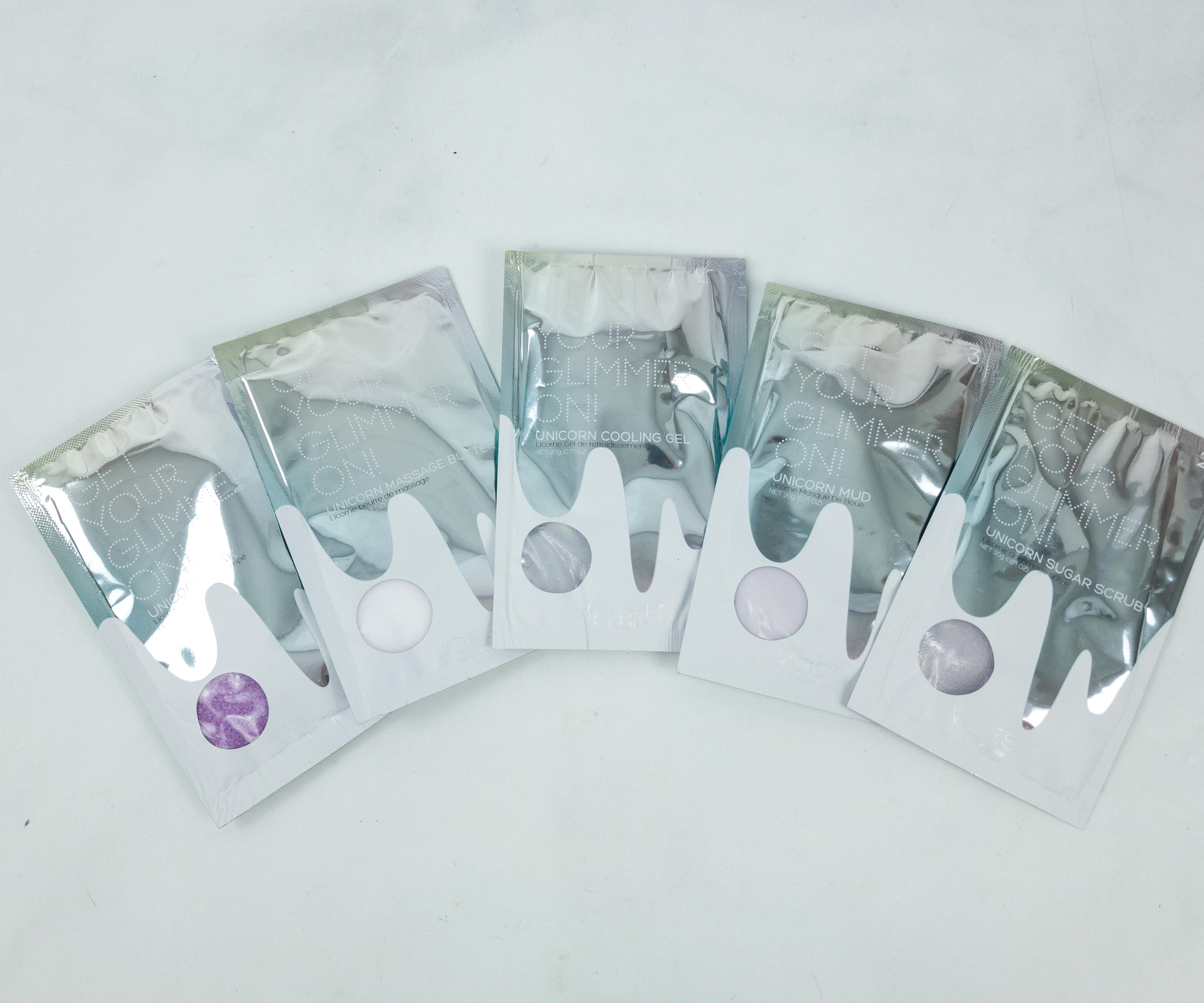 In 5 simple steps of this all-in-one foot treatment, I can contour my legs and restore its glow and give my feet the nutrition they need. It's easy to use, and really relaxing!
Revive Beauty Jade Facial Roller ($15.50; $14.99 on the card) This jade facial roller is portable, making it convenient for home or on-the-go use. I can use it on the plane or during office breaks!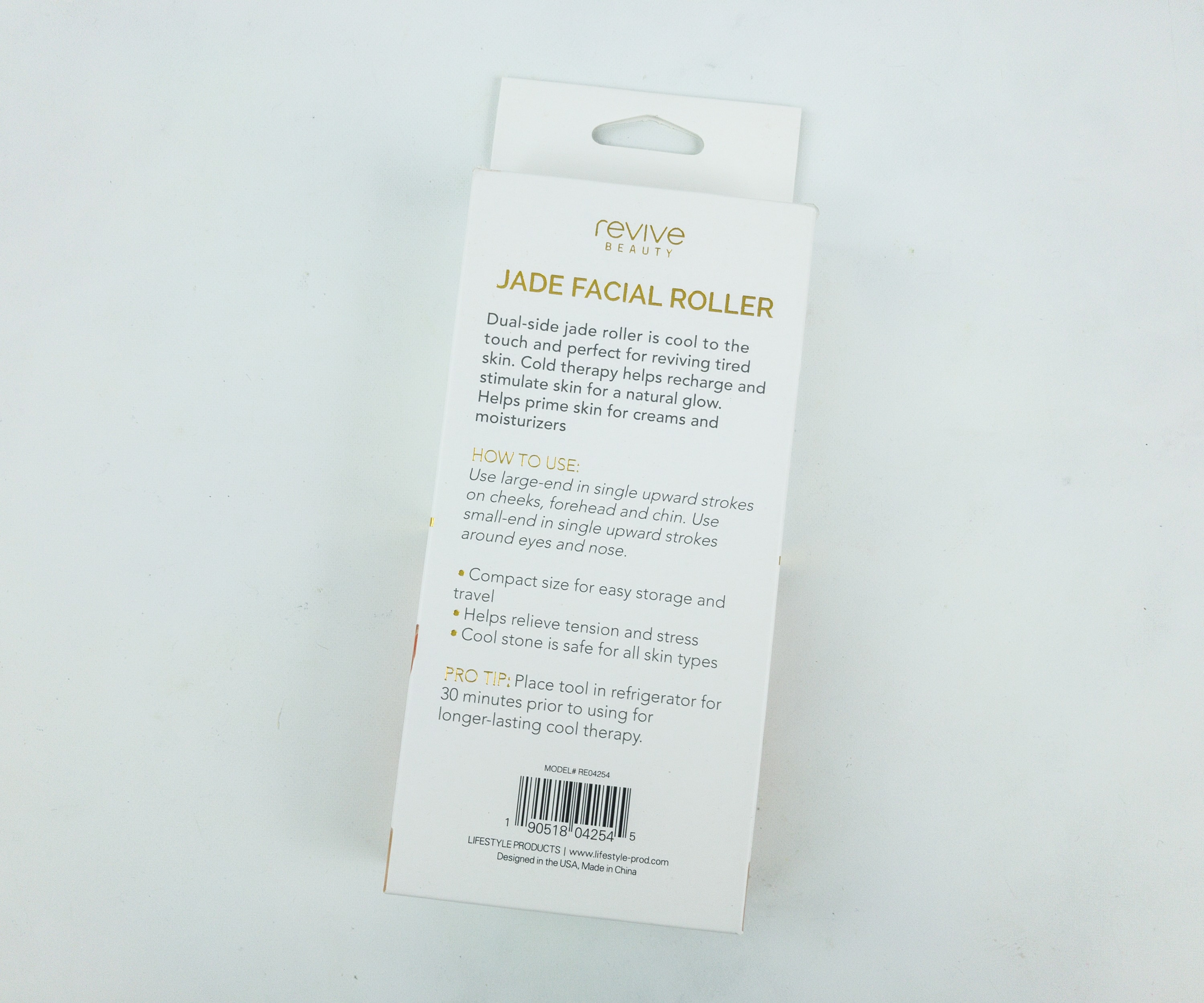 The easy steps on how to use this tool are presented at the back of the box.
This jade roller relaxes tensed facial muscles, releasing emotional stress in cheeks. forehead, and jaw. It also has anti-aging benefits that help reduce the appearance of fine lines and wrinkles by stretching the skin.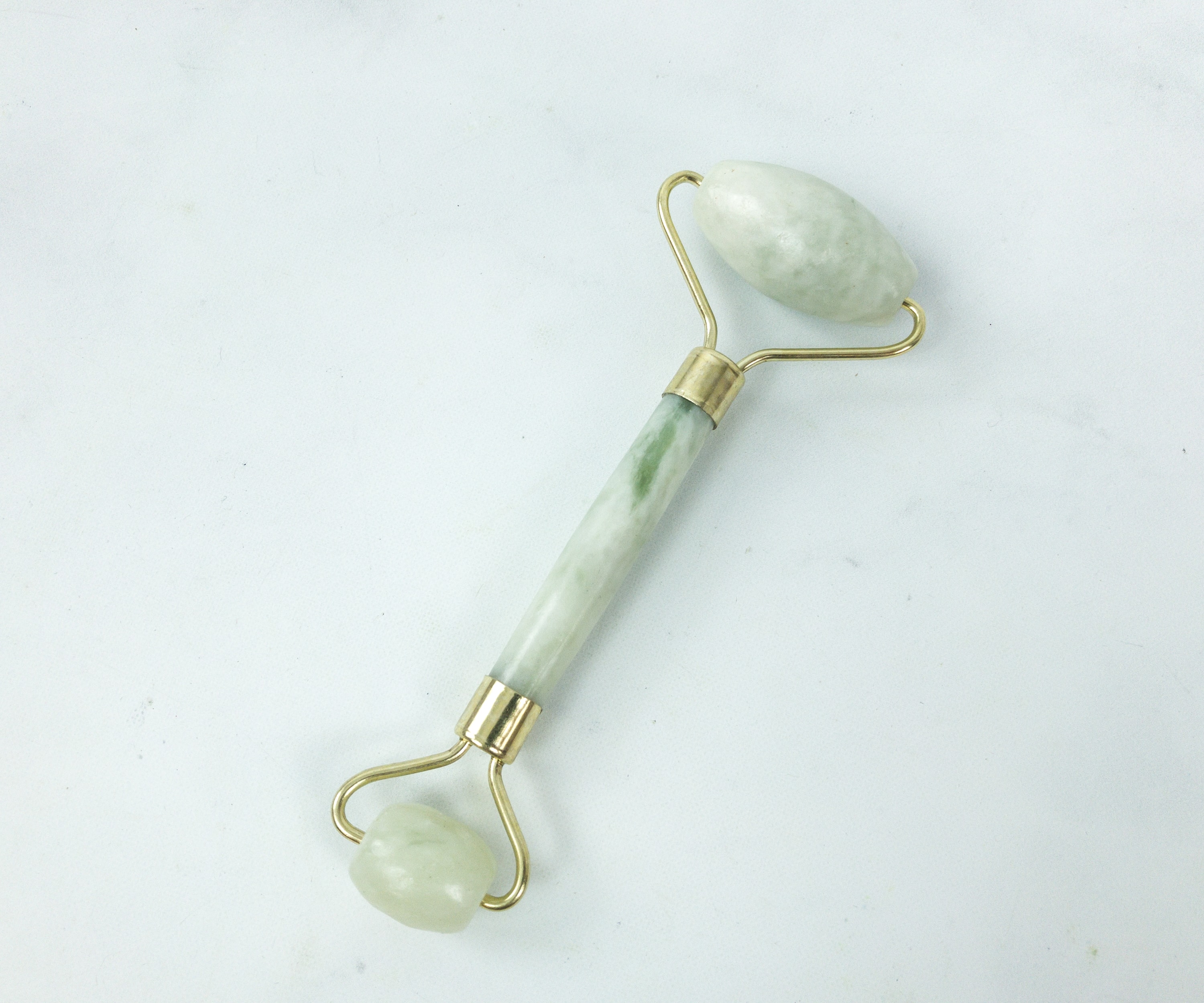 It can also be used for cold therapy. After cooling it in the fridge for 30 minutes, massaging it around the eyes helps to remove puffiness and under-eye circles. Such a small yet powerful tool, and it helps with sinus pressure, too.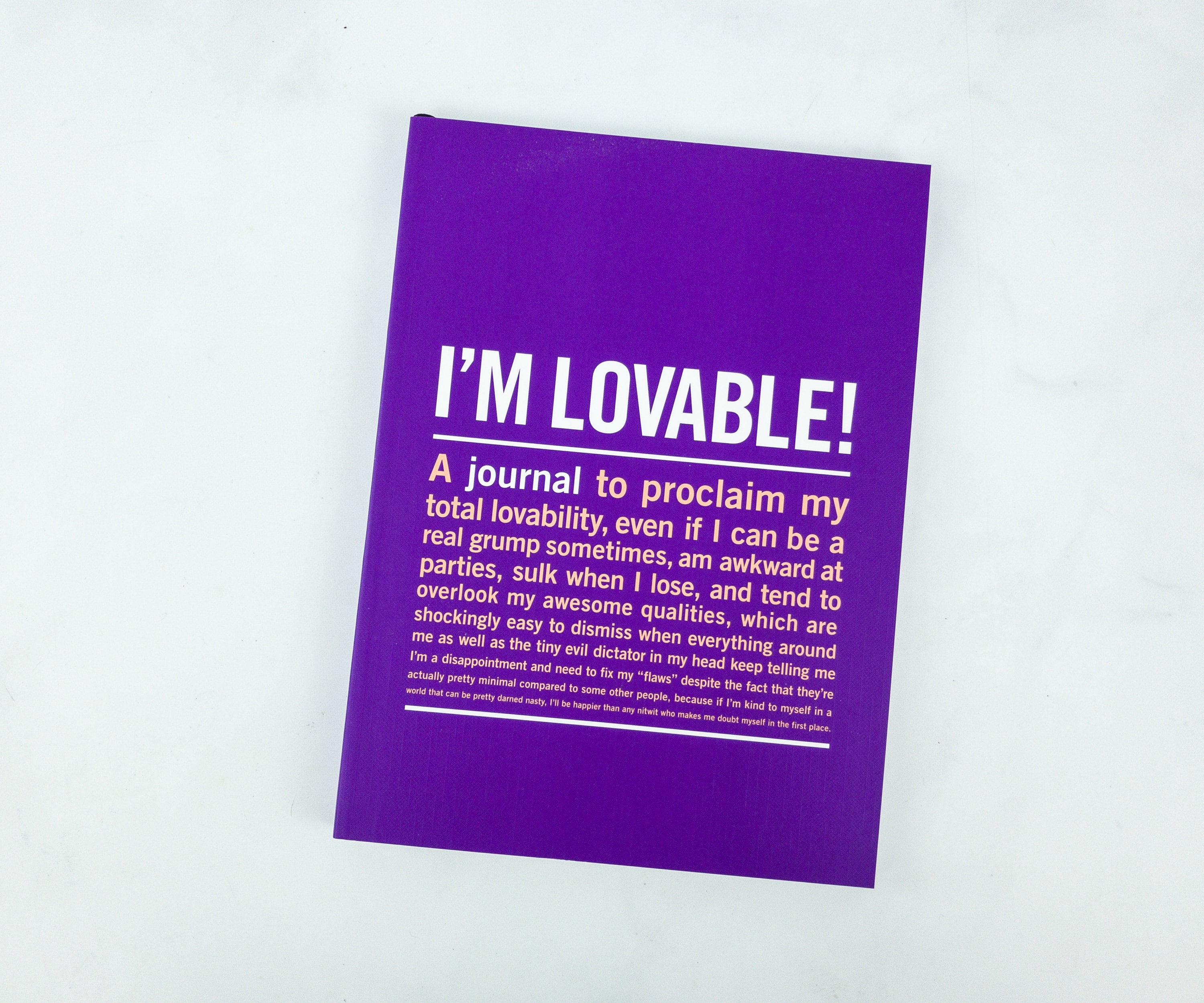 Knock Knock Stuff I 'M Lovable Inner-Truth Journal ($18.00) It's always important to exercise self-reflection and realization by writing your thoughts down on a journal. This one is exactly made for that purpose!
This journal features more than seventy quotes to motivate, inspire, and help boost self-confidence. This paperback journal contains 160 pages and a ribbon page marker.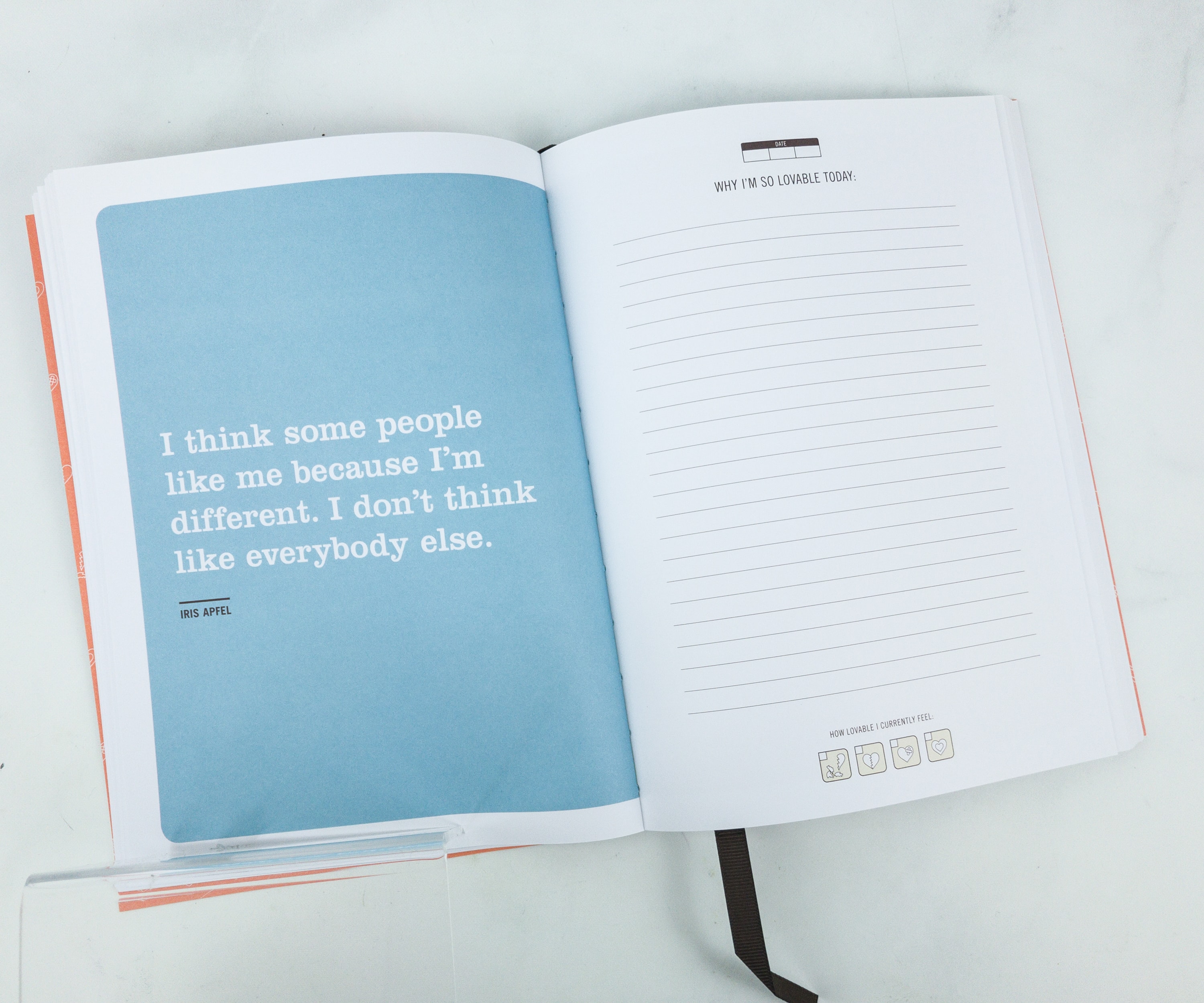 Each quote is written on a colored background!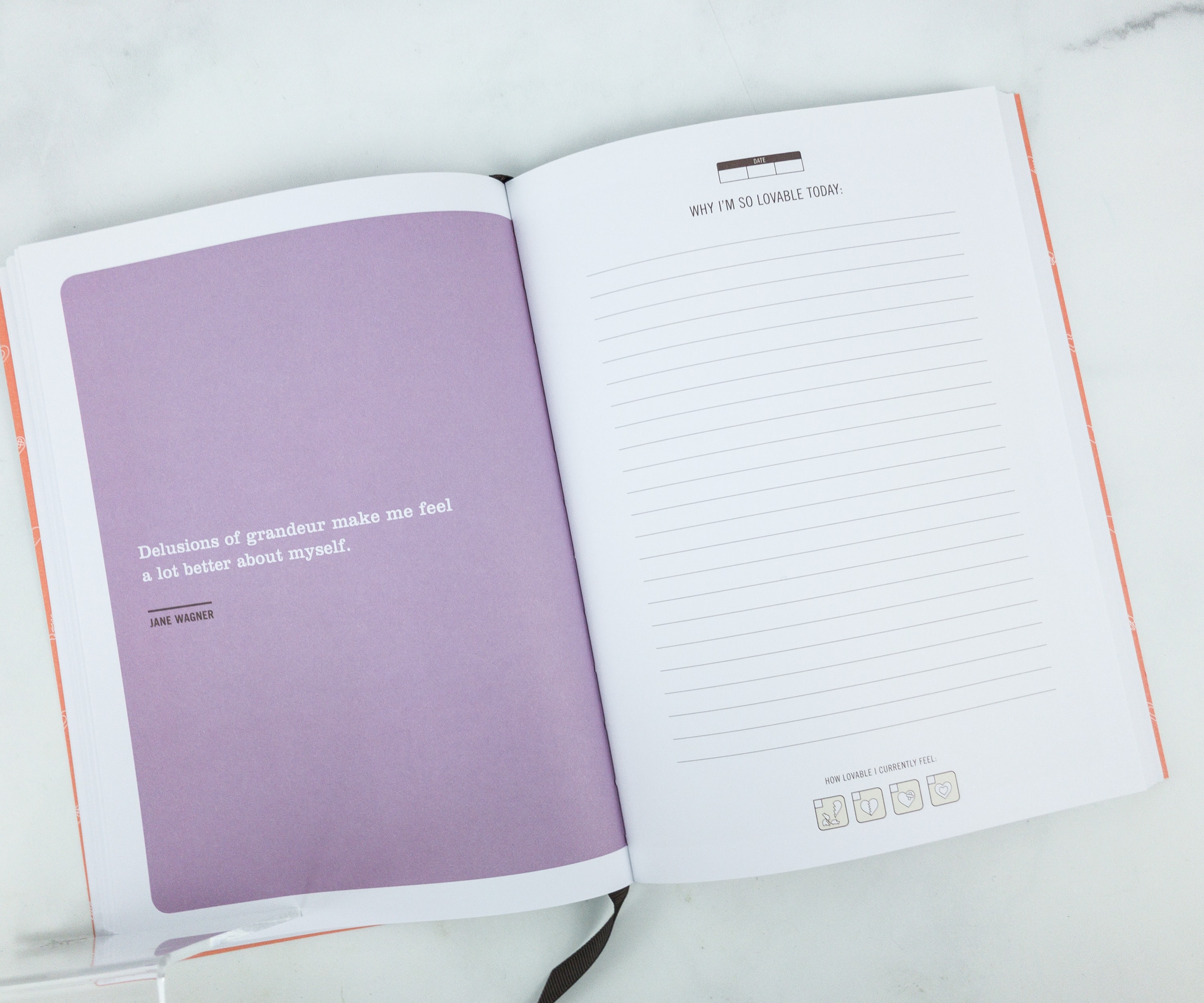 Beside the quote page is a lined page where you can express your thoughts.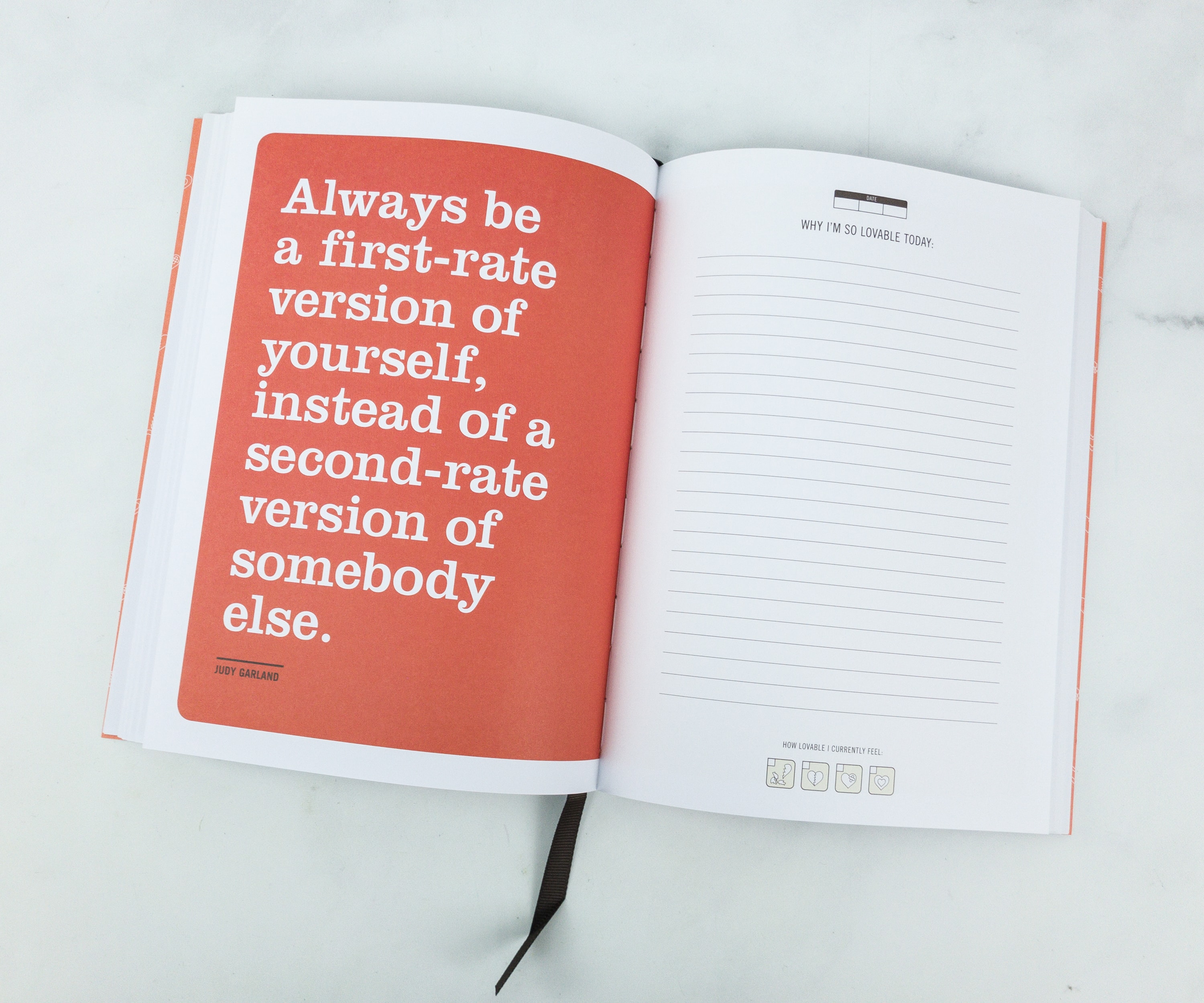 The quotes are in different fonts and design, but they're mostly minimalist and I like it!
The items in the box are purely divine. They are all meant to pamper and inspire. TheraBox just gave me an idea to relax by lighting an incense stick and having a cup of hot choco while writing on a journal! I also like the face massager, as it lessens my stress and I can bring it wherever. The facial mist and mascara are both winners too. They're useful and easy to incorporate to any beauty routine. Generally, it's a box of everything nice and I'm quite pleased!
What do you think of this month's box?