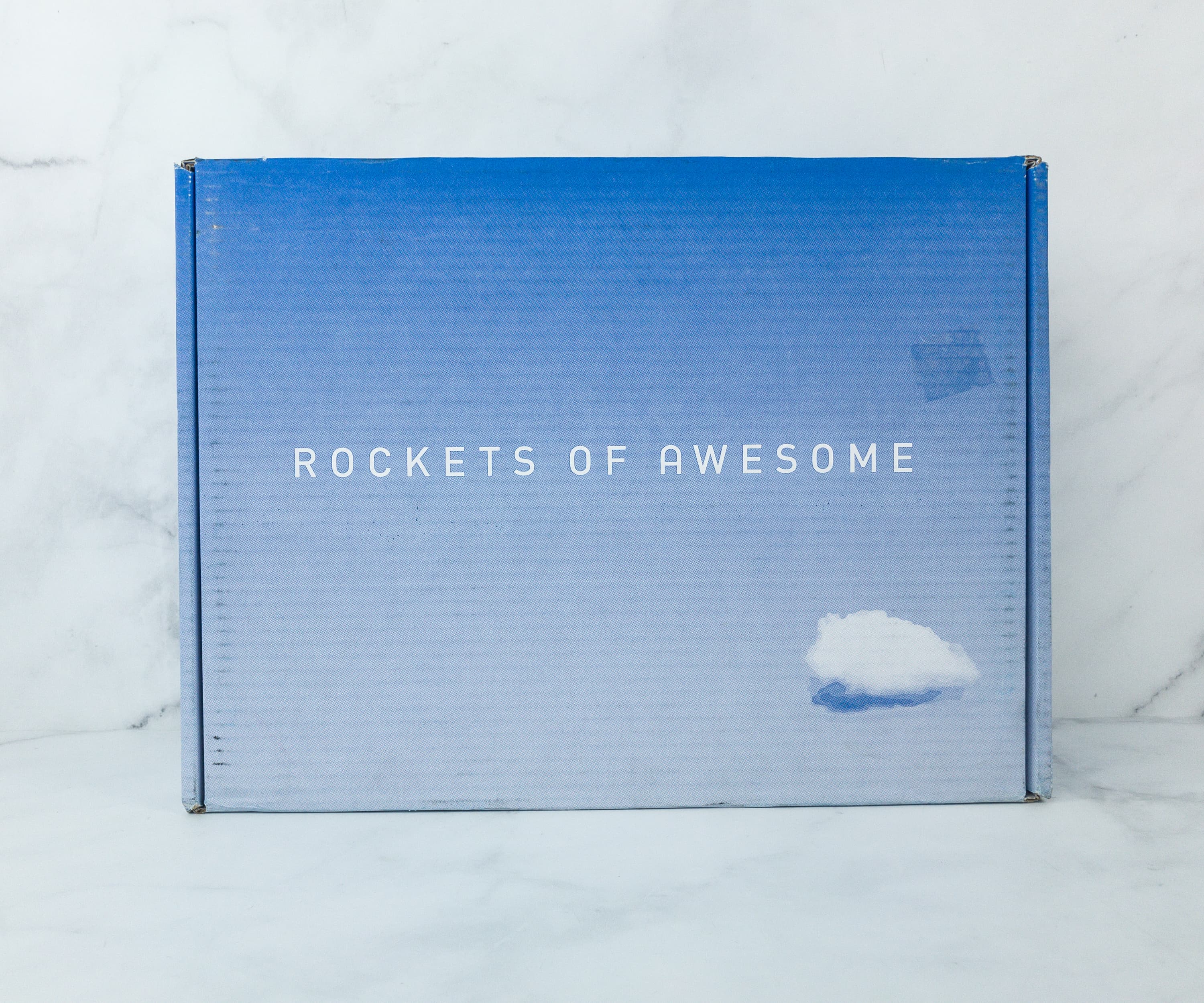 Rockets of Awesome is a quarterly clothing and accessories personal styling subscription box for kids. Each season, you'll get a box filled with high-quality, stylish and comfy clothes. There's no styling fee – just pay for what you'd like to keep and return the rest.
Boxes are available for both boys and girls. In every box, you'll get 8-12 pieces, all from the Rockets of Awesome brand.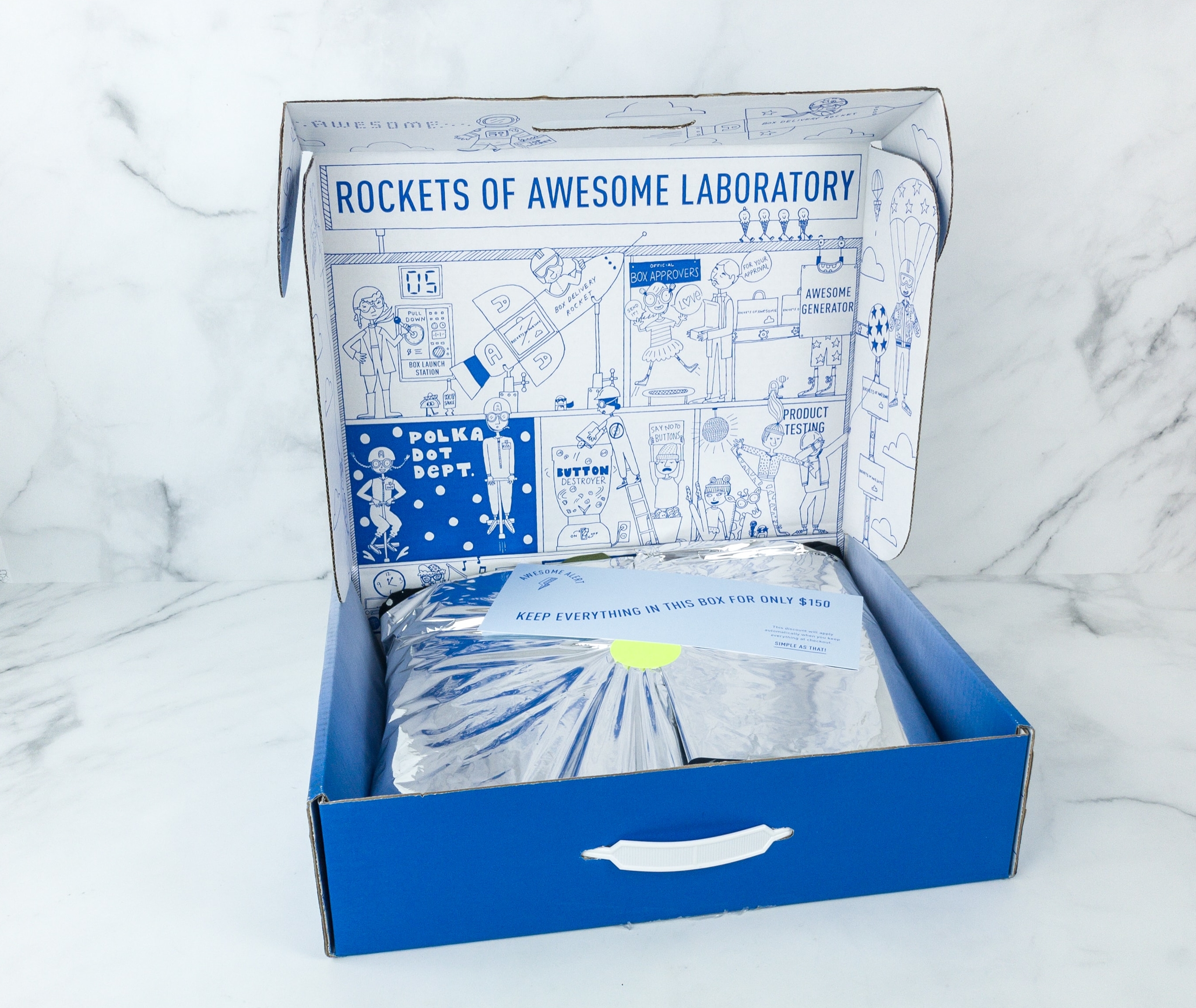 Keep everything in the box for only $150! Discount applies automatically when you keep everything at checkout.
All the items inside the box are carefully wrapped in a silver wrapper to keep them from falling out or even getting damaged during shipping. Plus it looks all spacey! ?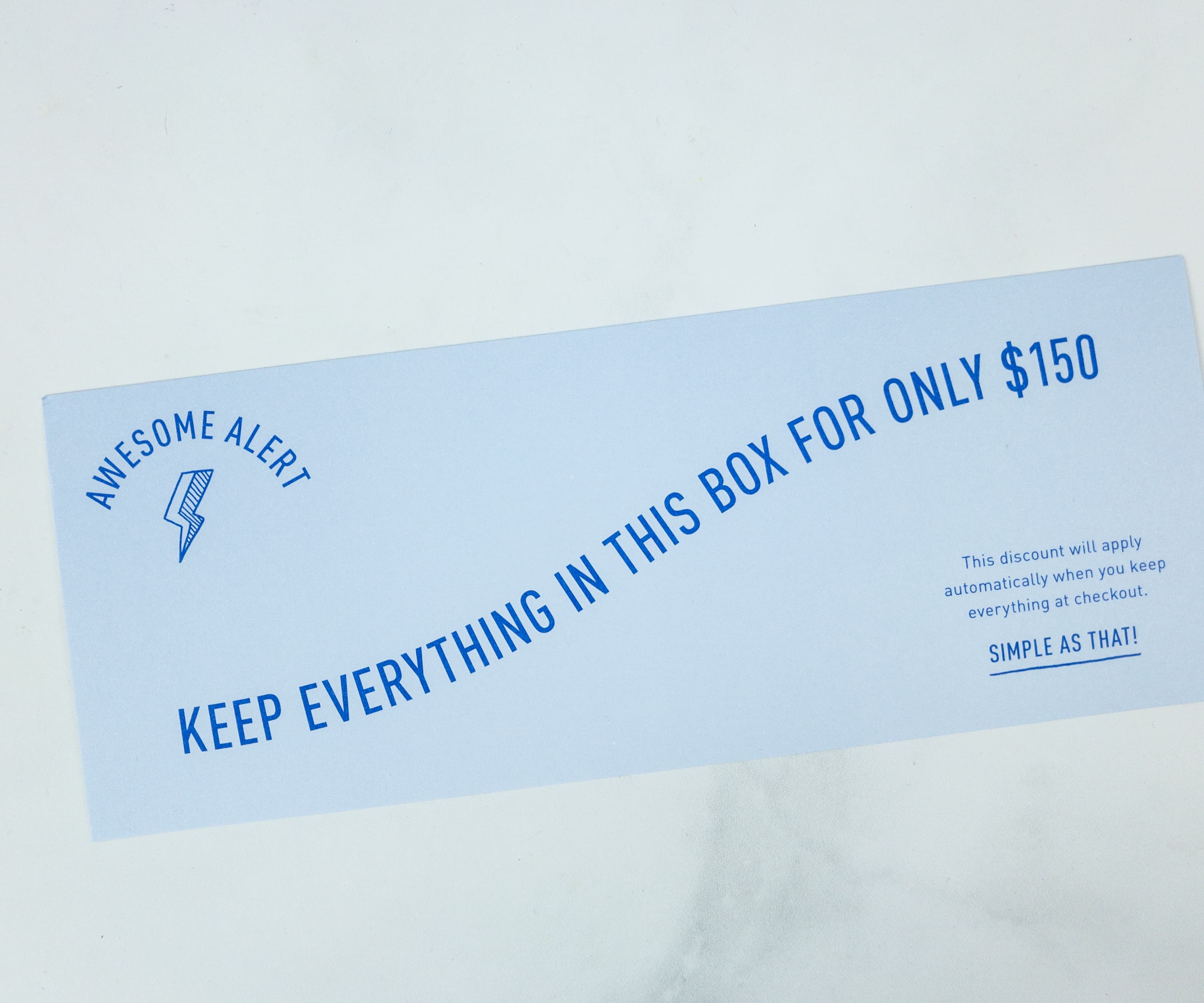 Before your box ships, you will get a chance to preview items. You'll receive a list of all the clothes that are included in the box as well as their retail price.
When you sign up you'll answer a quick and easy quiz to help set your style preferences for your child. The box is filled with awesome clothes to the brim!
They included a mailer for your returns.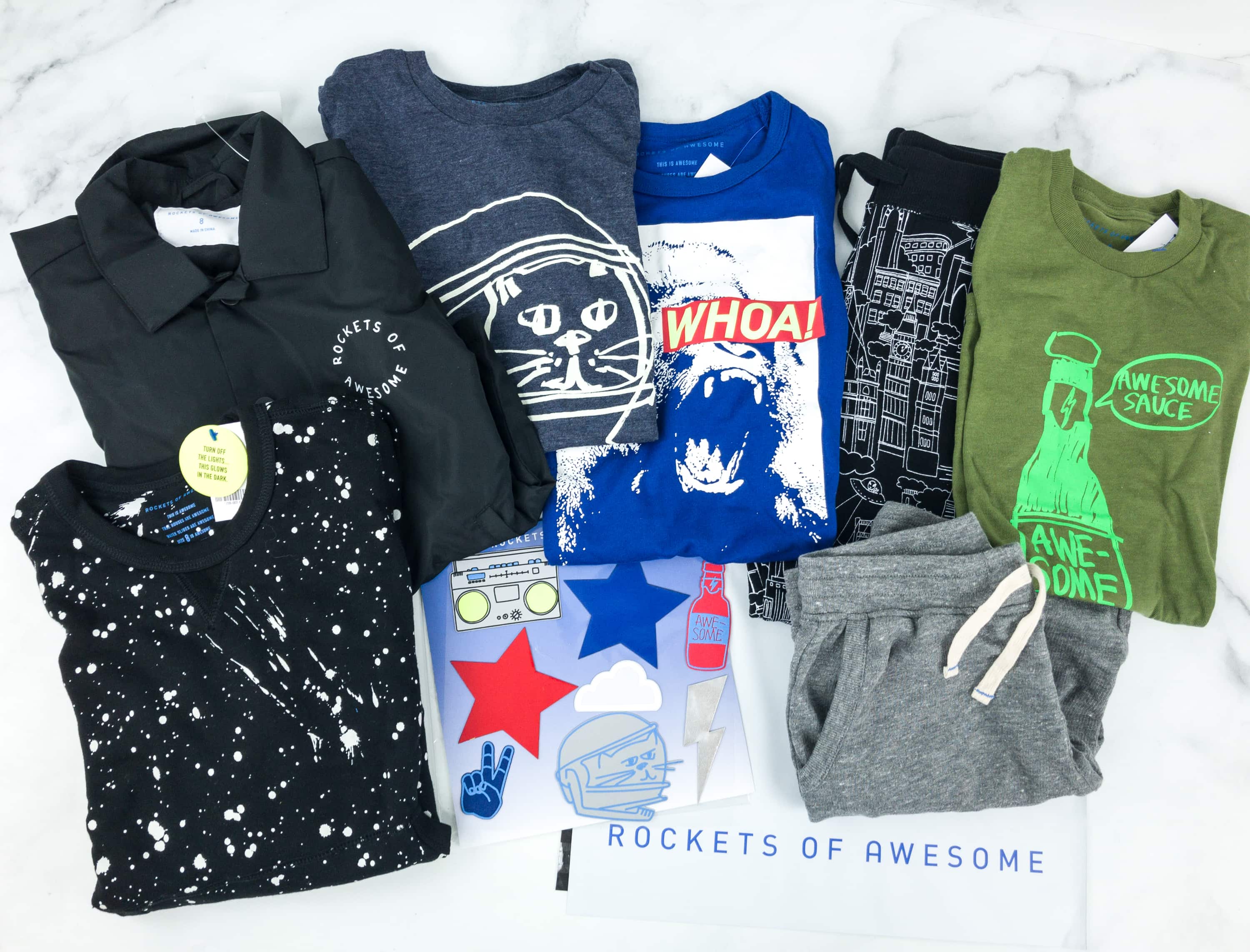 Everything in my Spring 2019 Rockets of Awesome Big Boys box!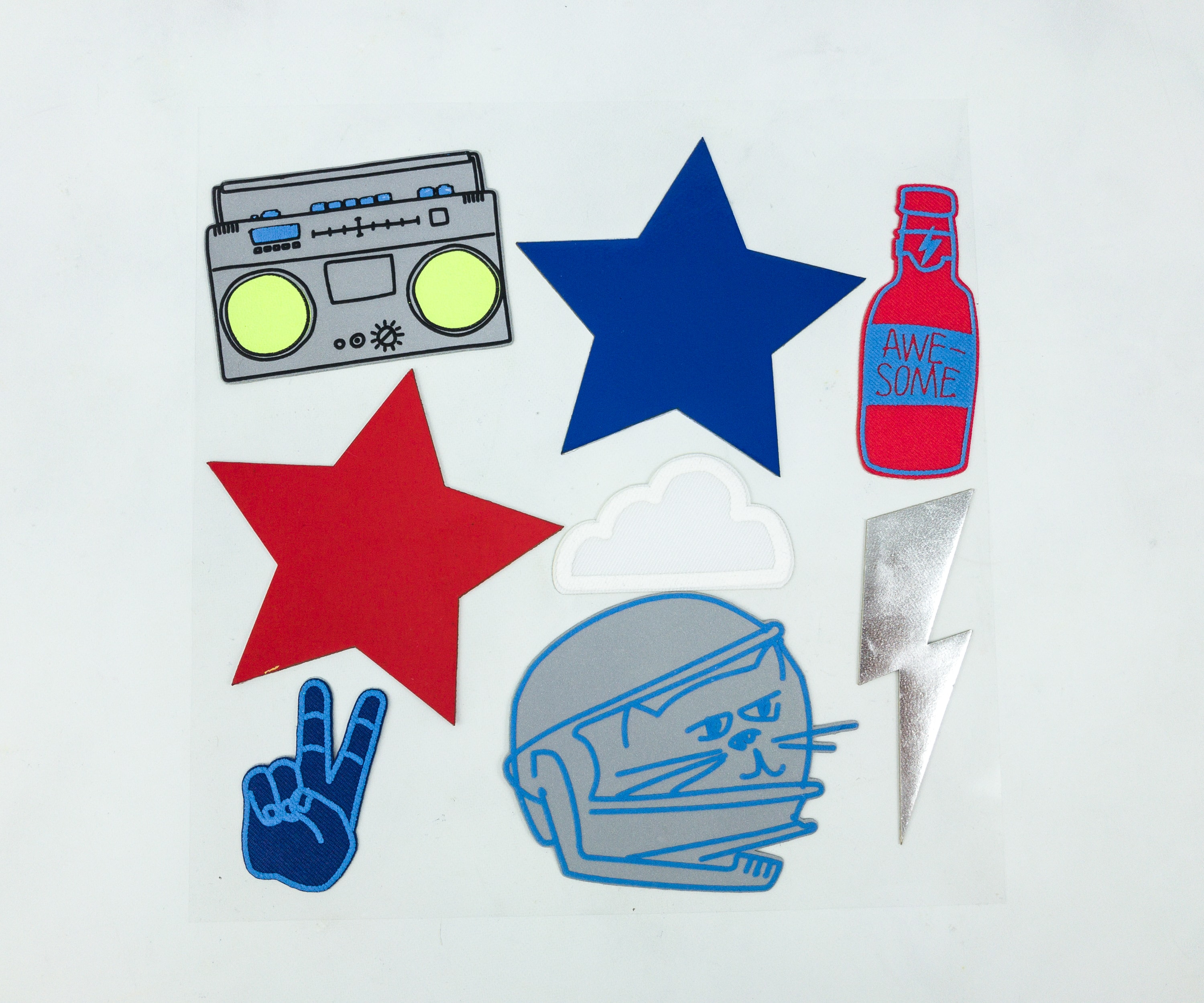 Awesome Sauce Patch Set ($14.50) We love patches! This patch set includes a pair of stars, lightning, cloud, radio, awesome ketchup bottle, and a cute cat inside a helmet.
Cargo Knit Short ($22.50) It's a grey cargo knit short with an adjustable drawstring on the waistline. The material is thick yet breathable, offering comfort and style in one.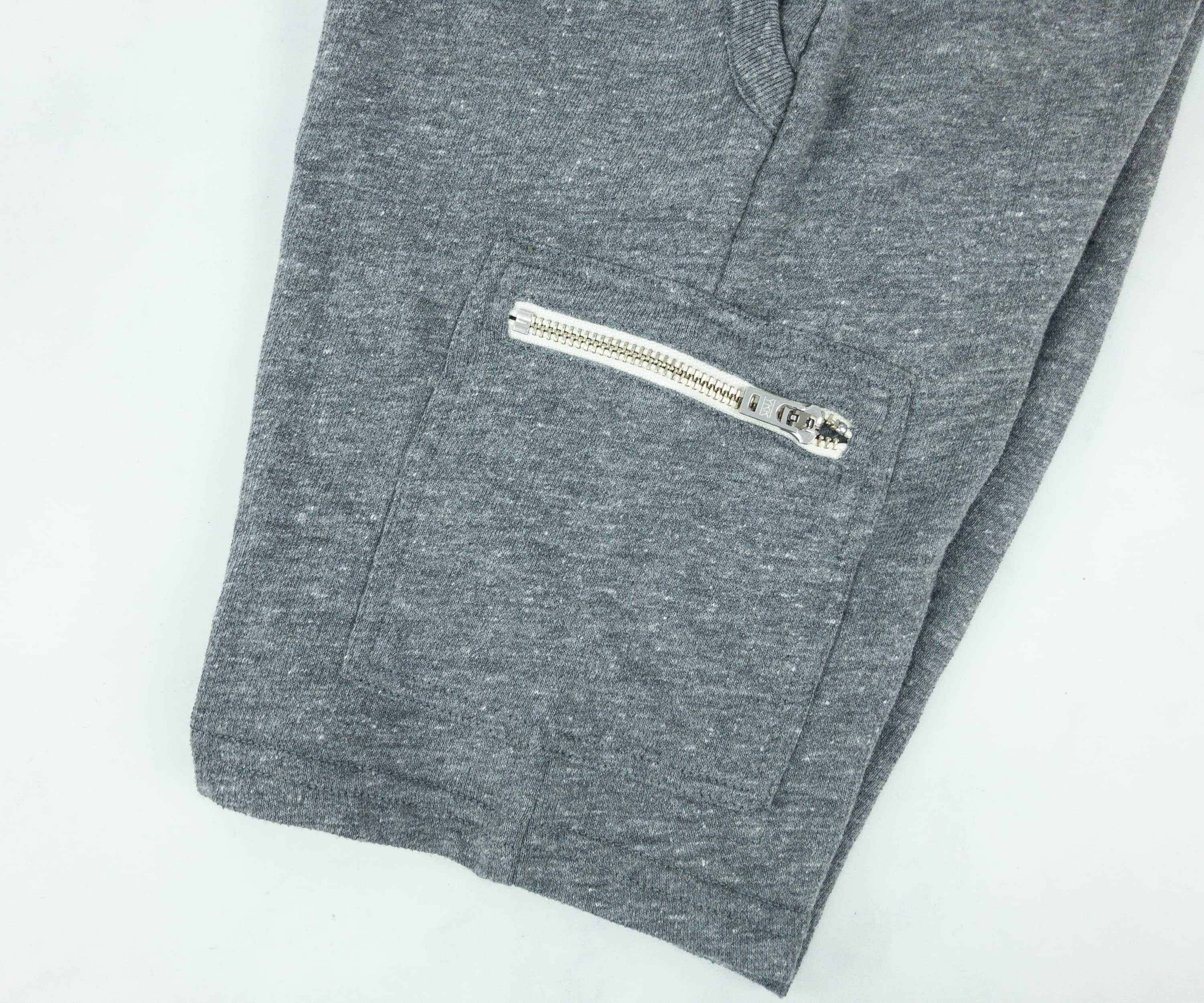 This one is perfect even when my son is just playing around because it doesn't restrict his movements. It also features a pair of deep side pockets and a zipped one at the bottom left part of the short.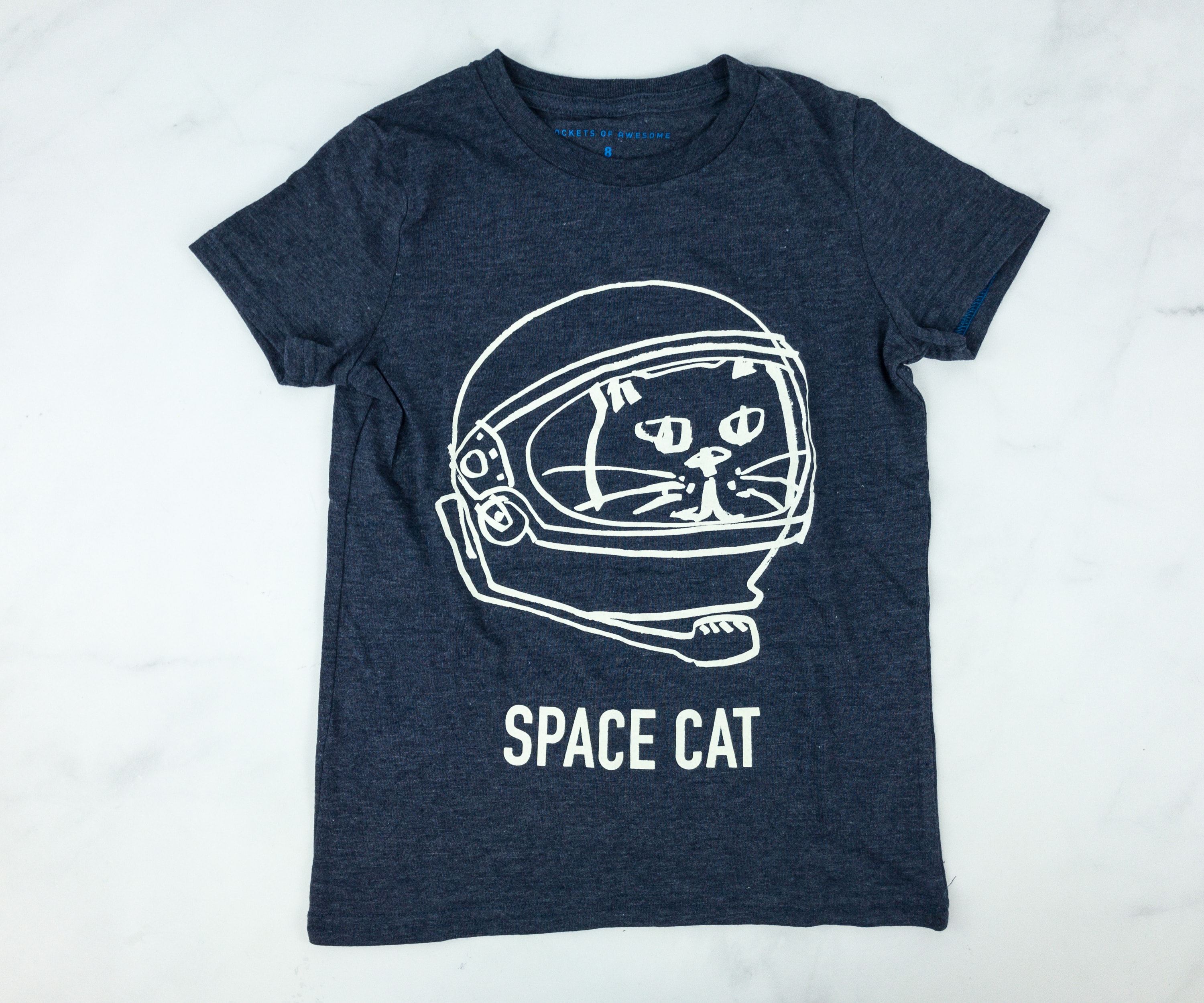 Space Cat Tee ($22.50) My son is a fan of cool graphic tees and this one is now on his list of favorites. It's a navy blue tee made with a lightweight and soft fabric.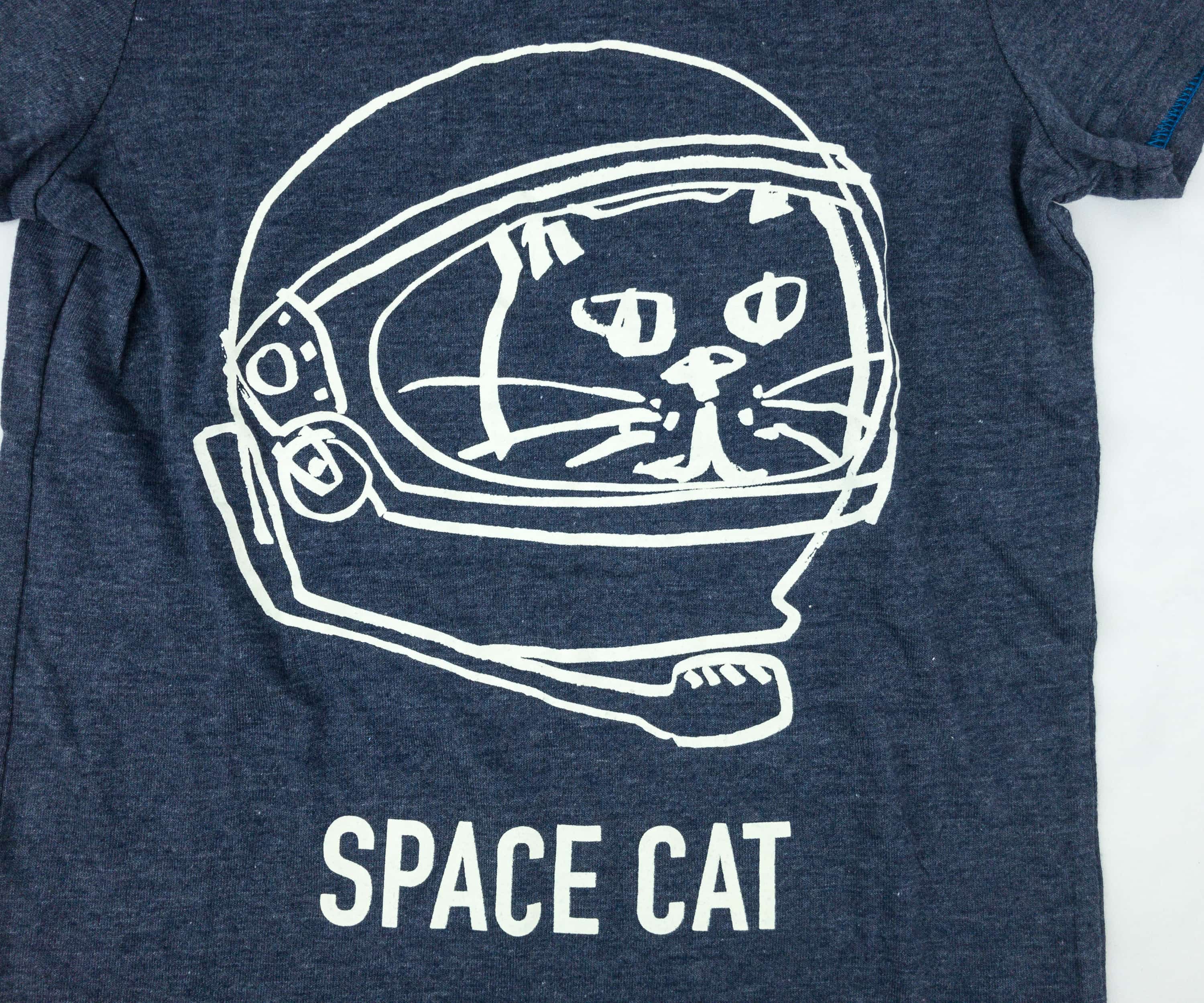 It features a huge drawing of a cute Space Cat in the middle!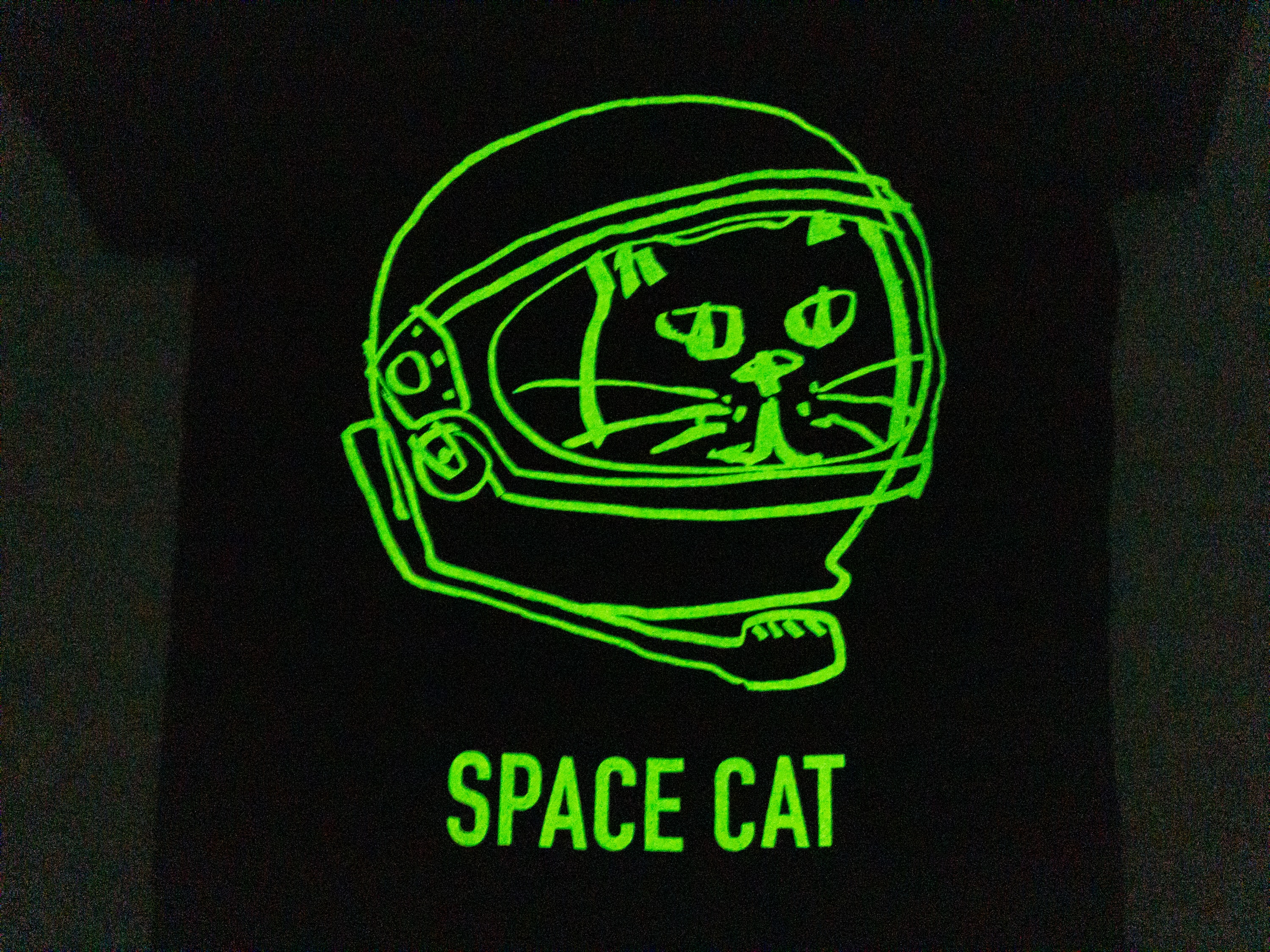 Look, the shirt's design glows in the dark too!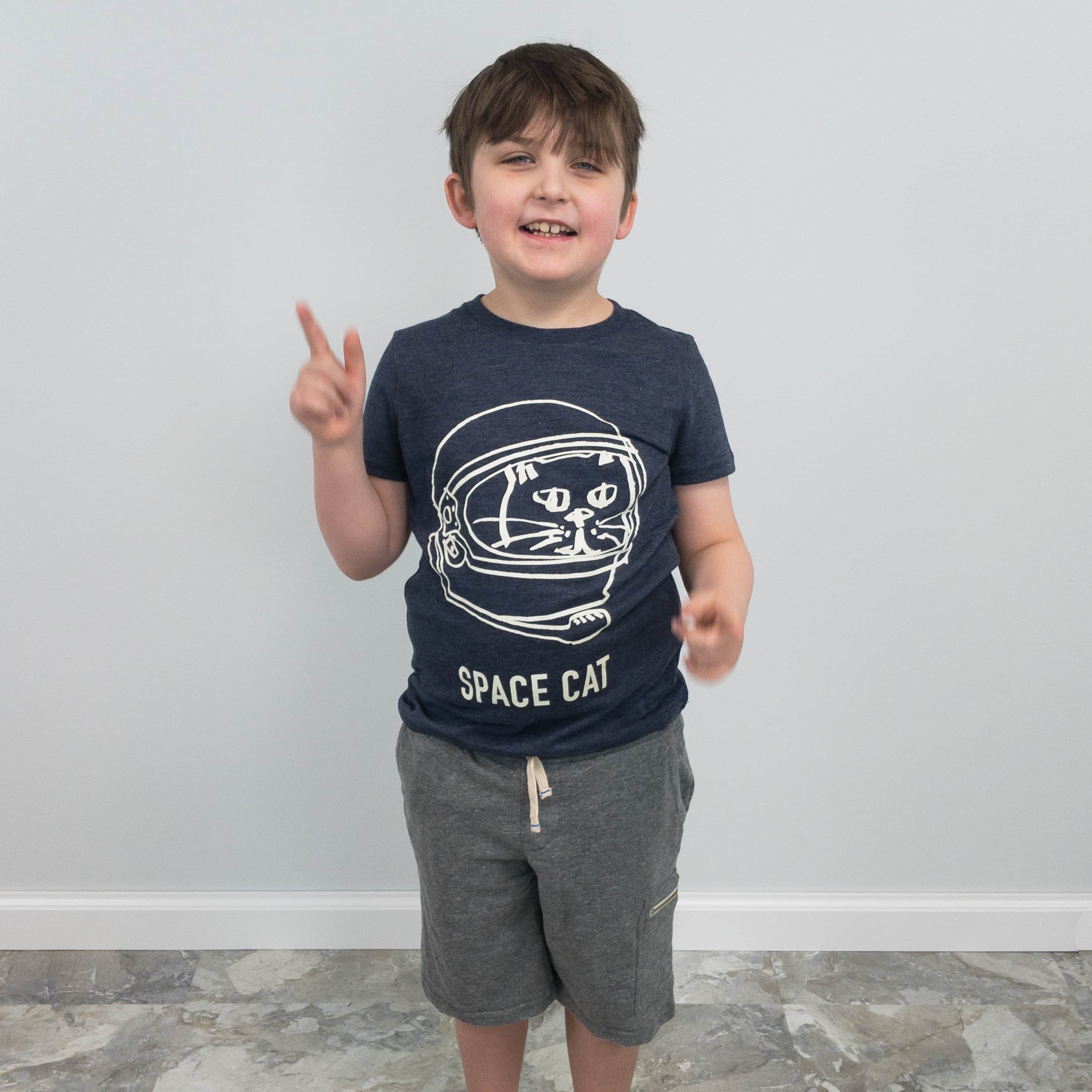 The Space Cat tee and knit shorts look so good and comfy together!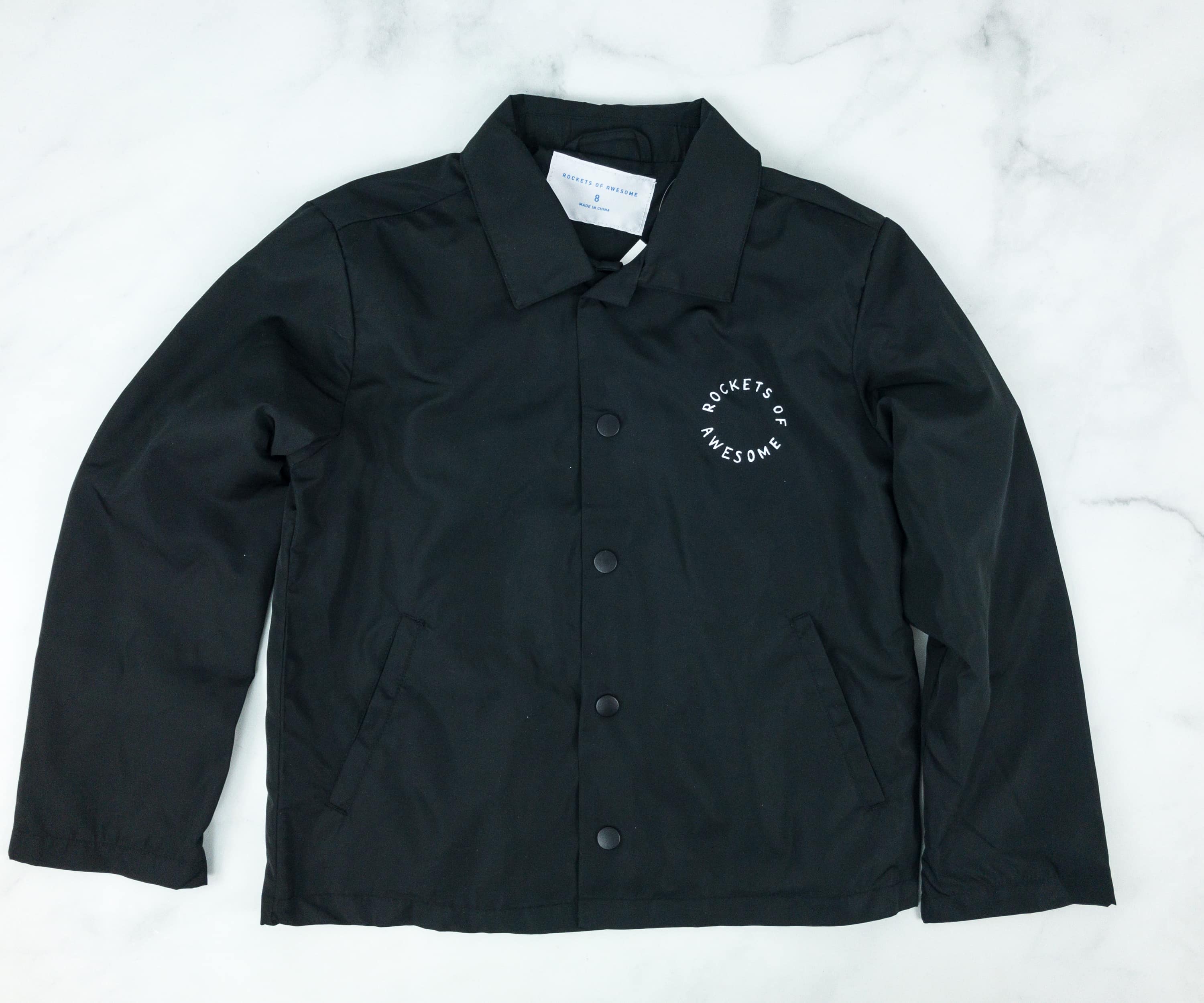 Awesome Coach's Jacket ($39.50) For the colder days of spring, my son could sport this plain black jacket. It features a pair of kangaroo side pockets and a Rockets of Awesome logo printed at the left side of the chest.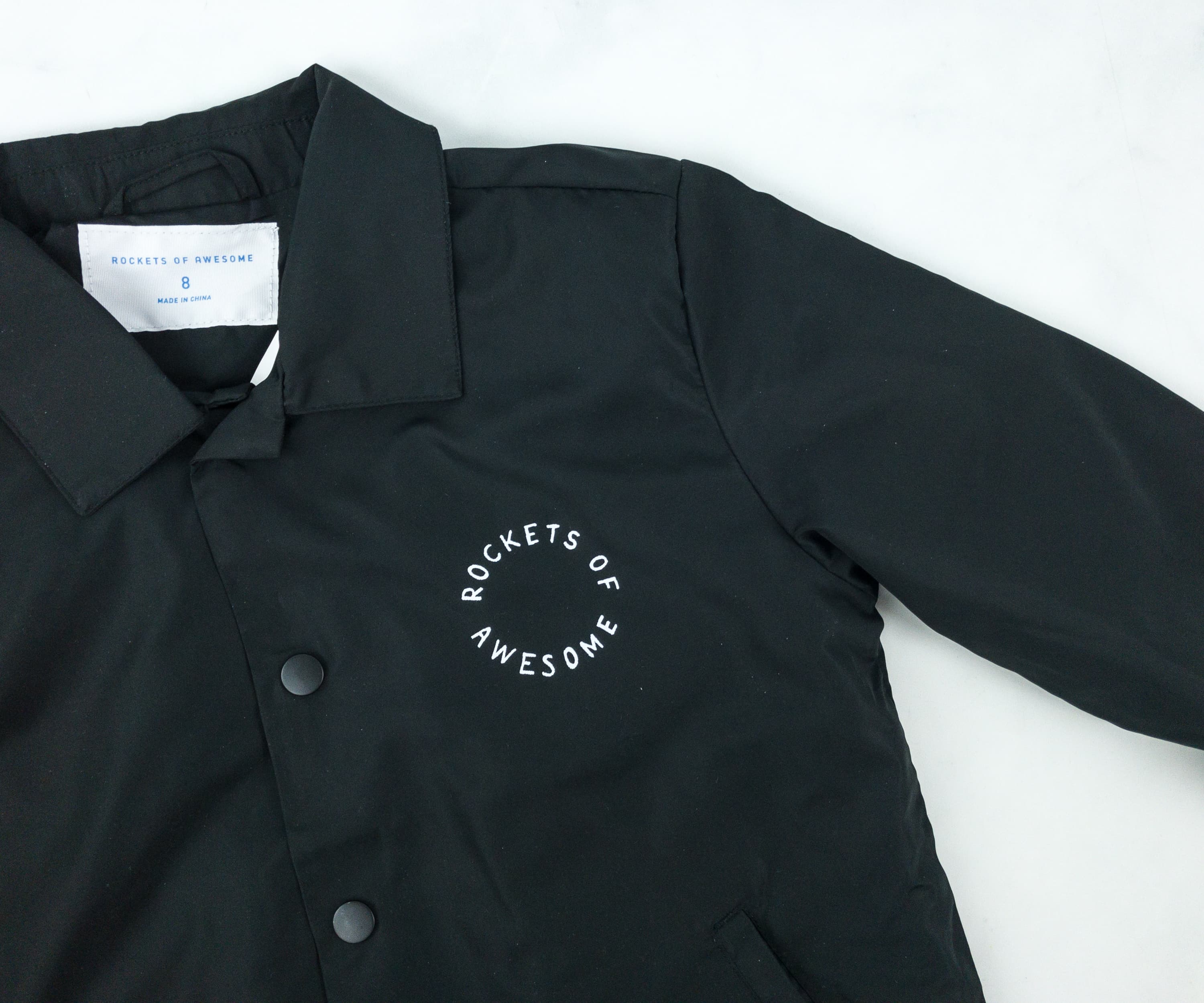 This awesome jacket is made of 100% polyester fabric with special breathable waterproof coating and a 4-button closure.
It's so thin and very lightweight, plus it's super comfy to wear too!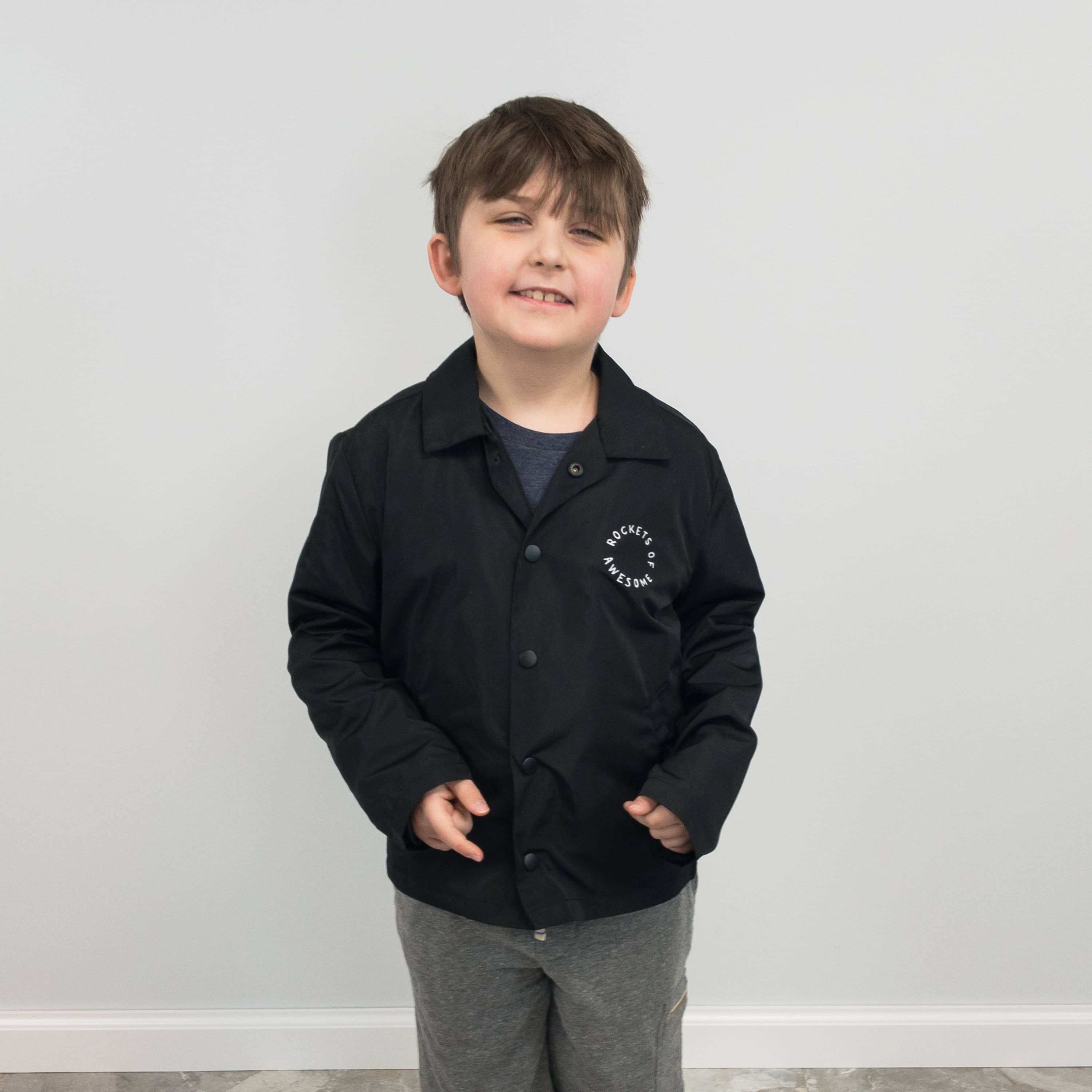 My son looks so cool and more handsome with his new jacket!
City Doodle Jogger ($29.50) This black jogger pants looks really amazing with its black base color, drawstring waist, and a ribbed cuff.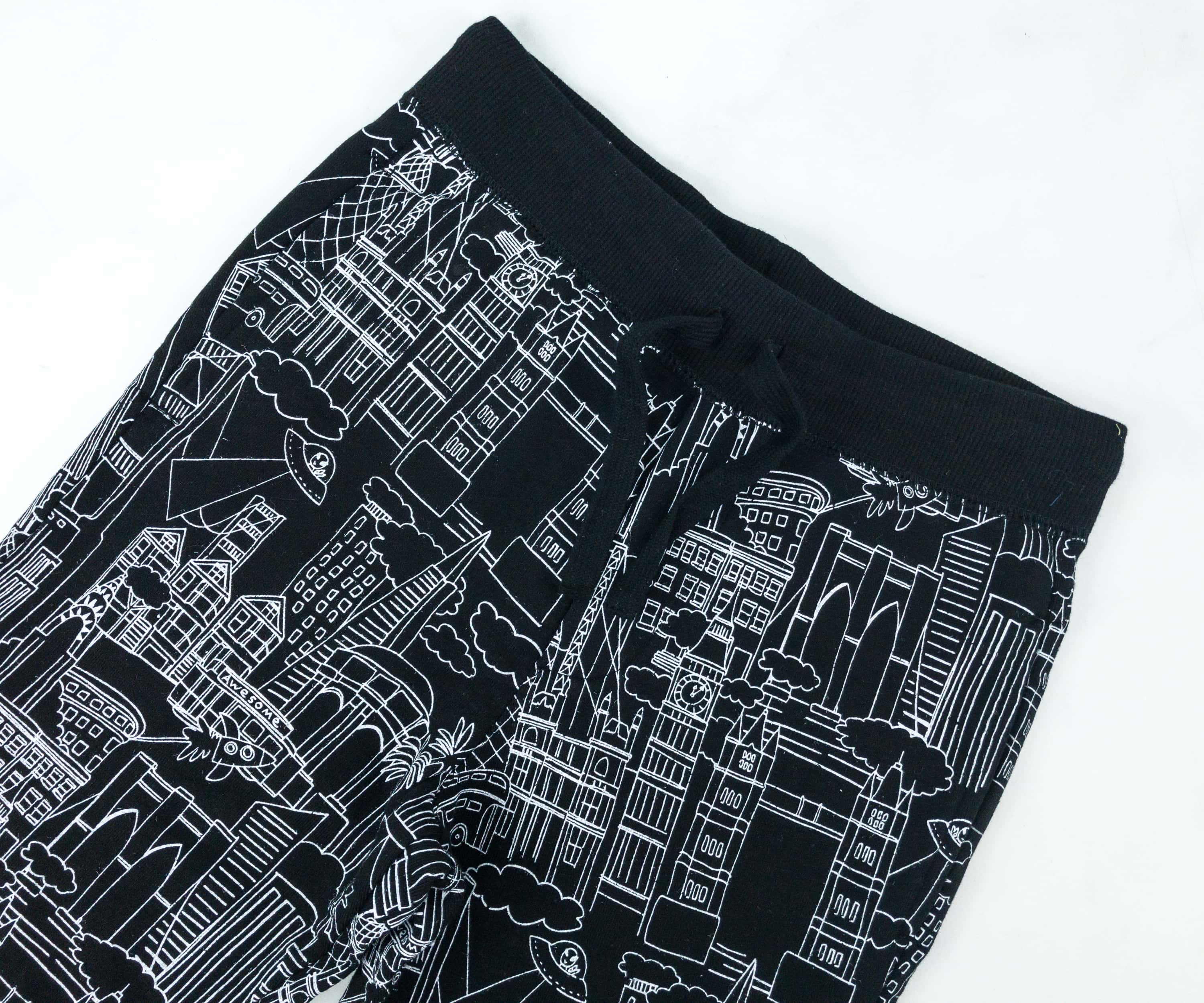 It boasts a unique doodle design of a city. I can see a variety of buildings which includes the London's Tower Bridge and the Big Ben. It even included a rocket ship and an alien ship.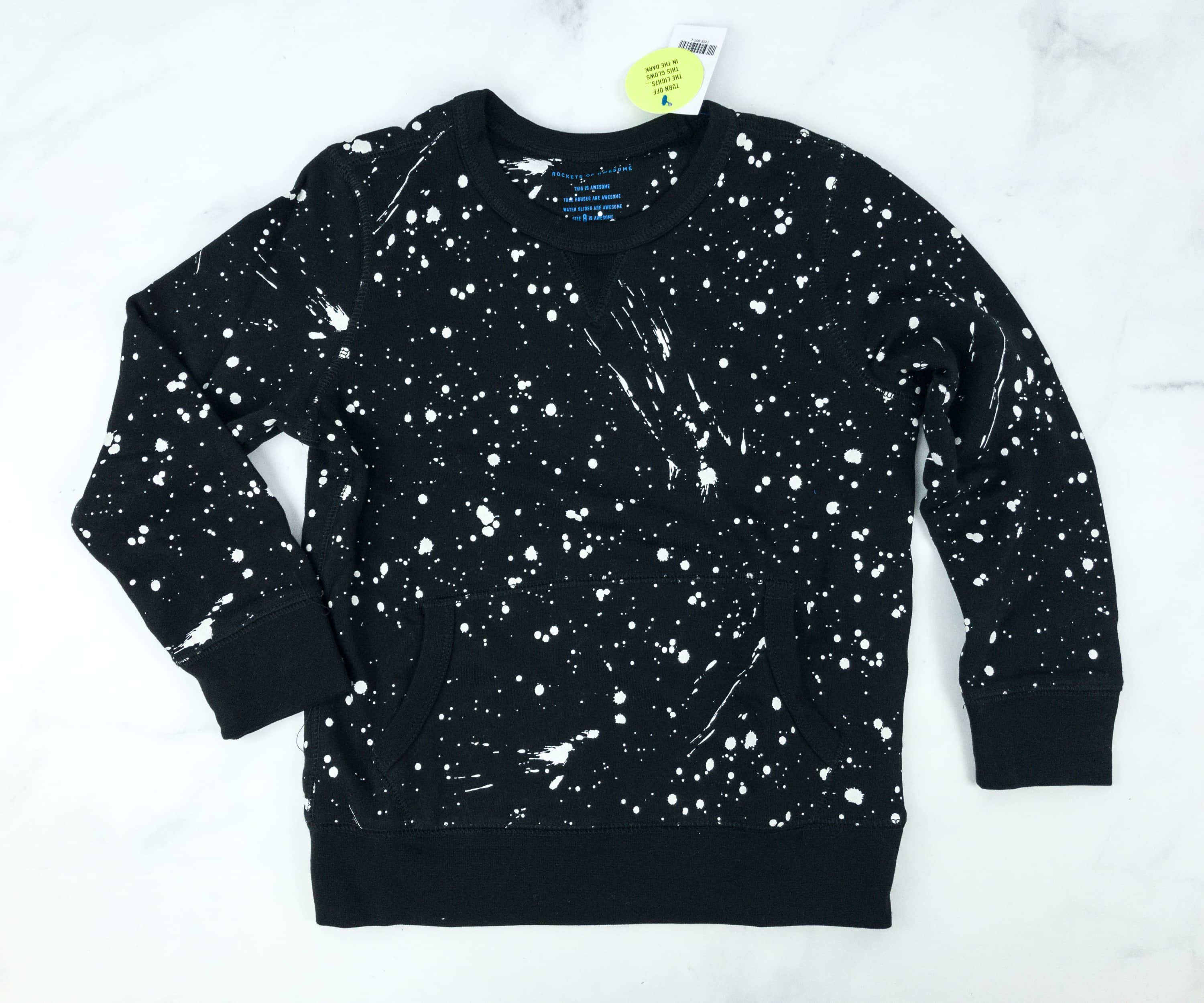 Glow-In-The-Dark Kangaroo Sweater ($29.50) I've never seen a sweater as awesome as this one! It features a black base color with ribbed hem and cuffs.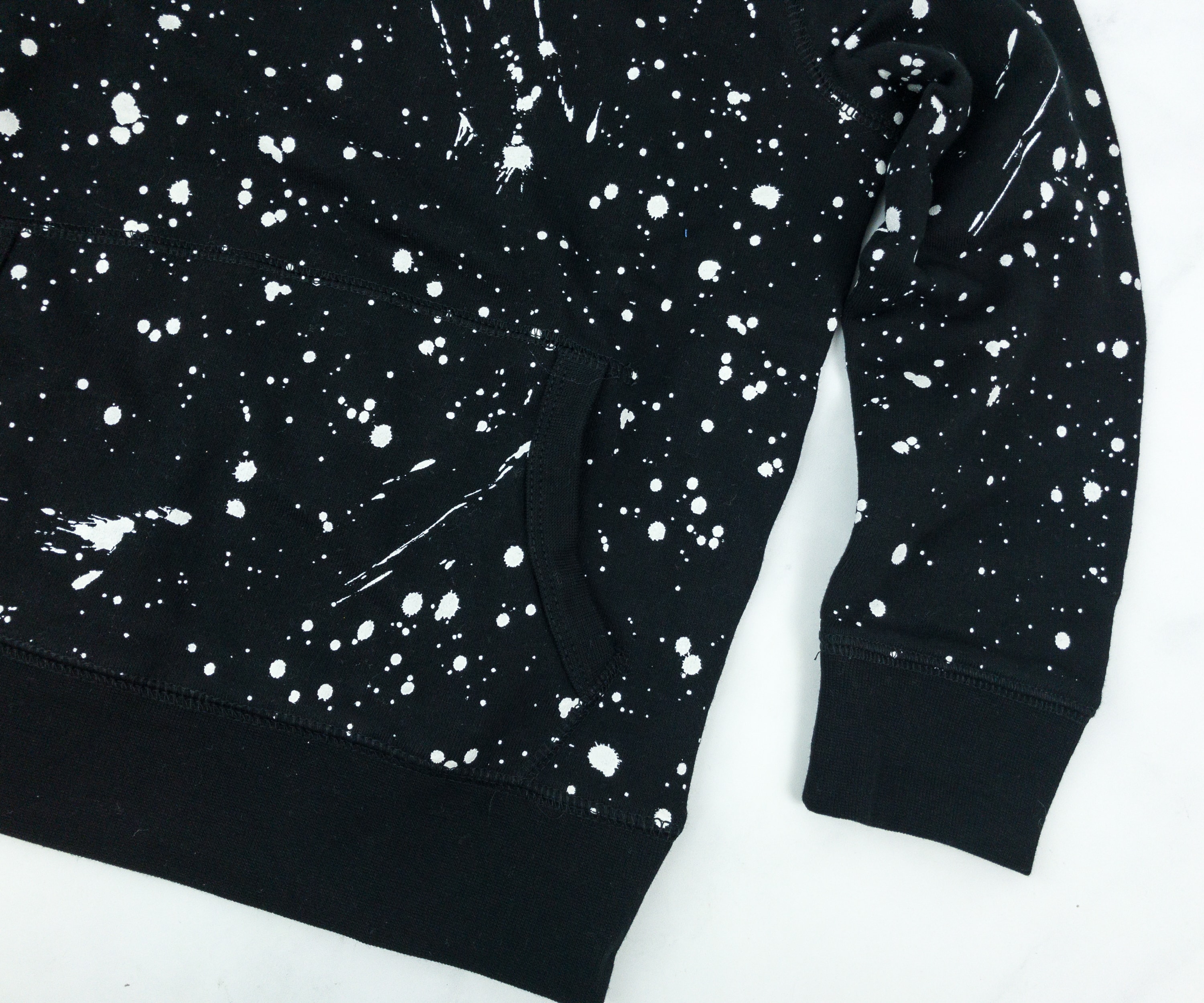 At first glance, I thought that the sweater has a random white design allover but looking closely, I can see a pattern same as the stars in the outer space.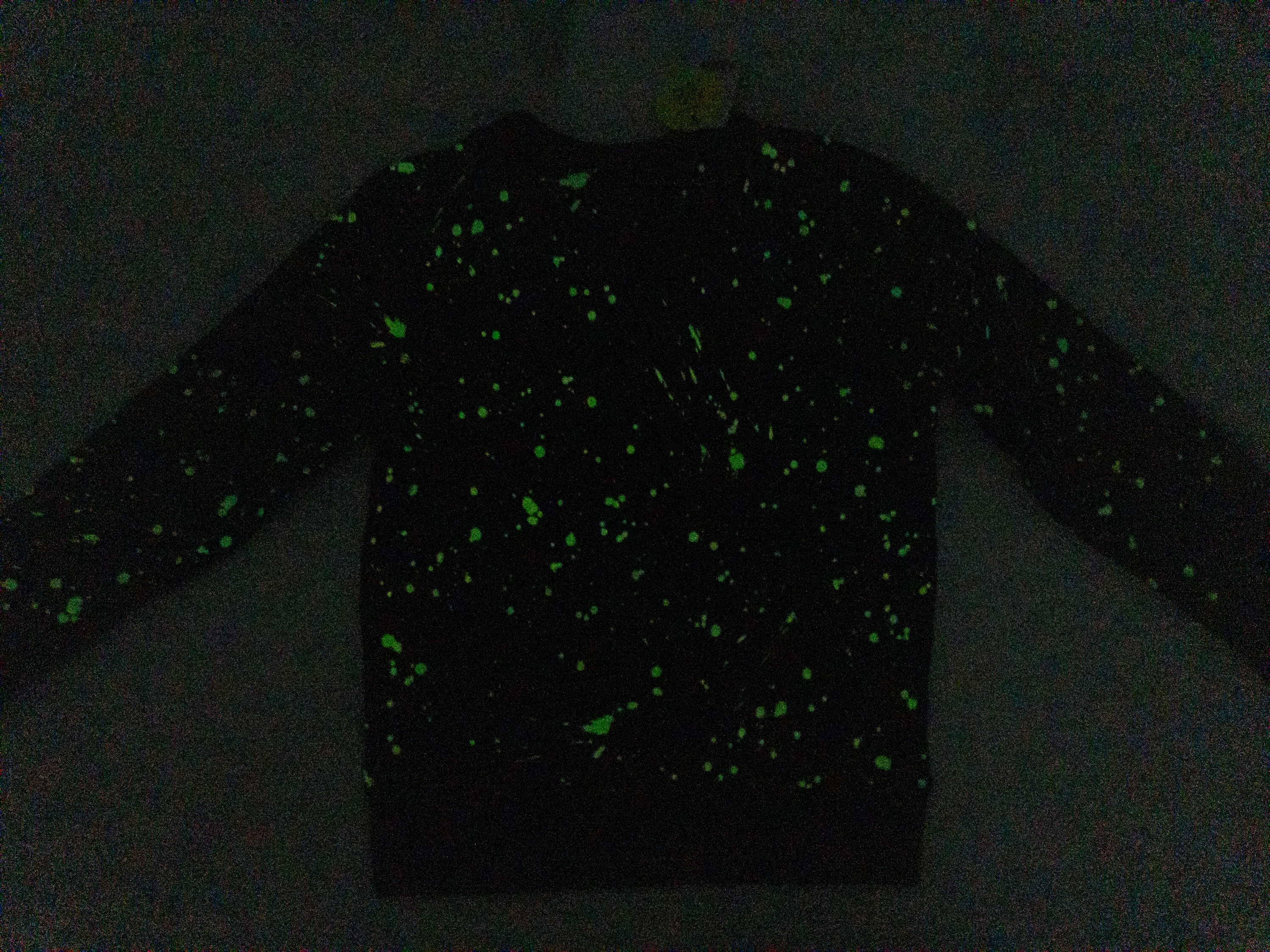 It's glow in the dark too! Now they really look like those shiny stars in the outer space!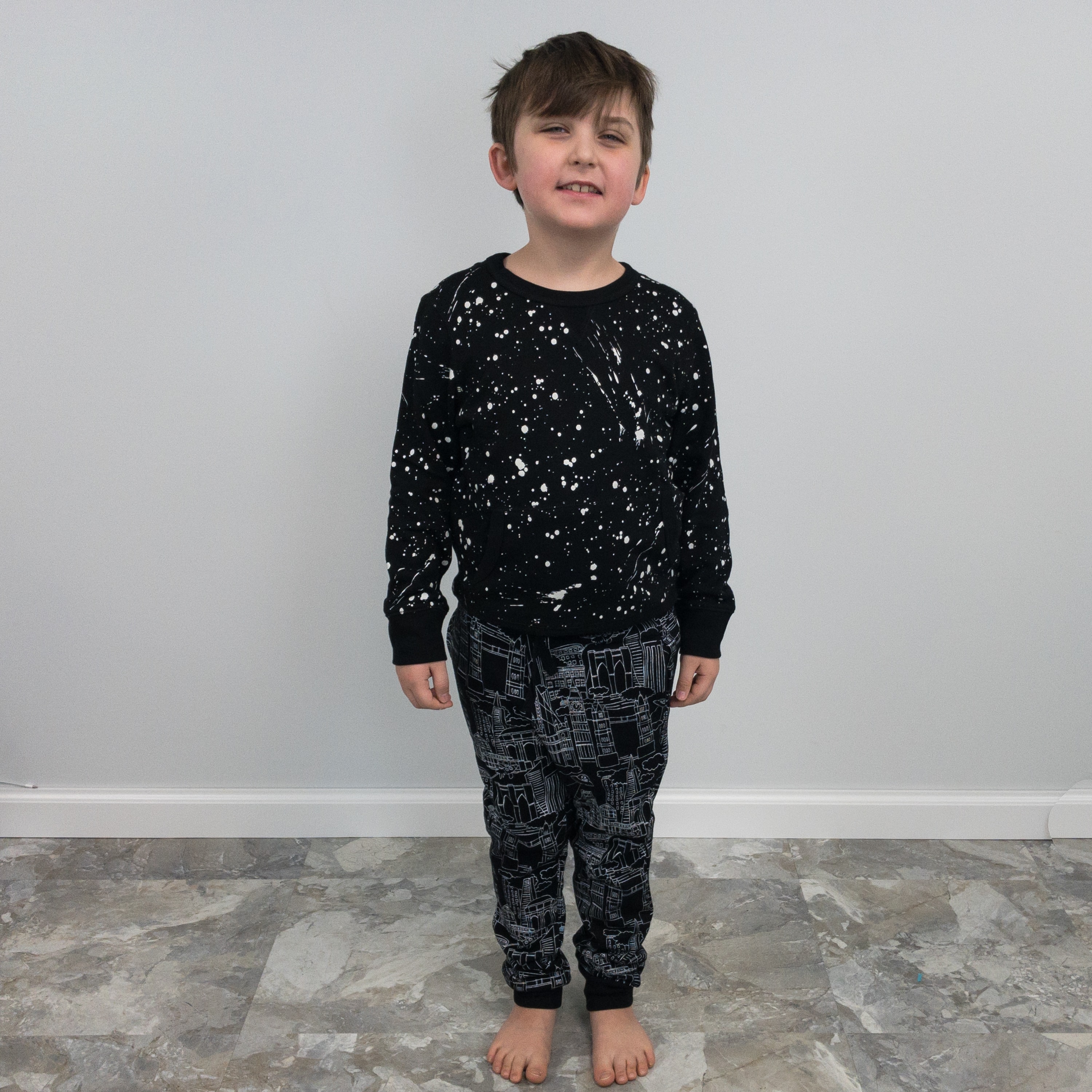 We paired the jogger with the glow in the dark sweatshirt and it indeed looked awesome! My child's bed head not so awesome but whatchya gonna do about that? Pick your battles!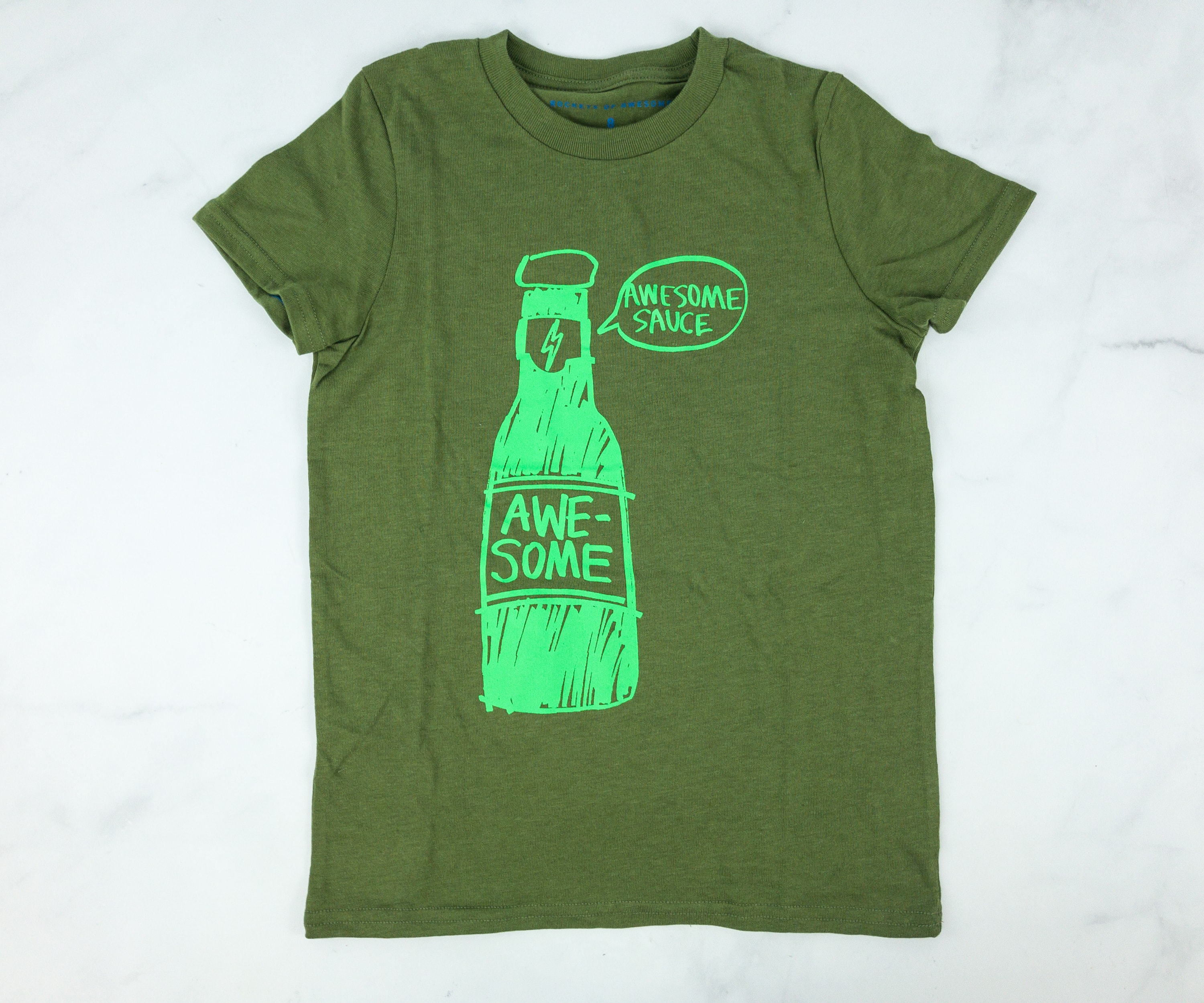 Awesome Sauce Tee ($19.50) We got another fantastic tee inside the box and this time it's a green colored shirt with a soft texture and breathable fabric.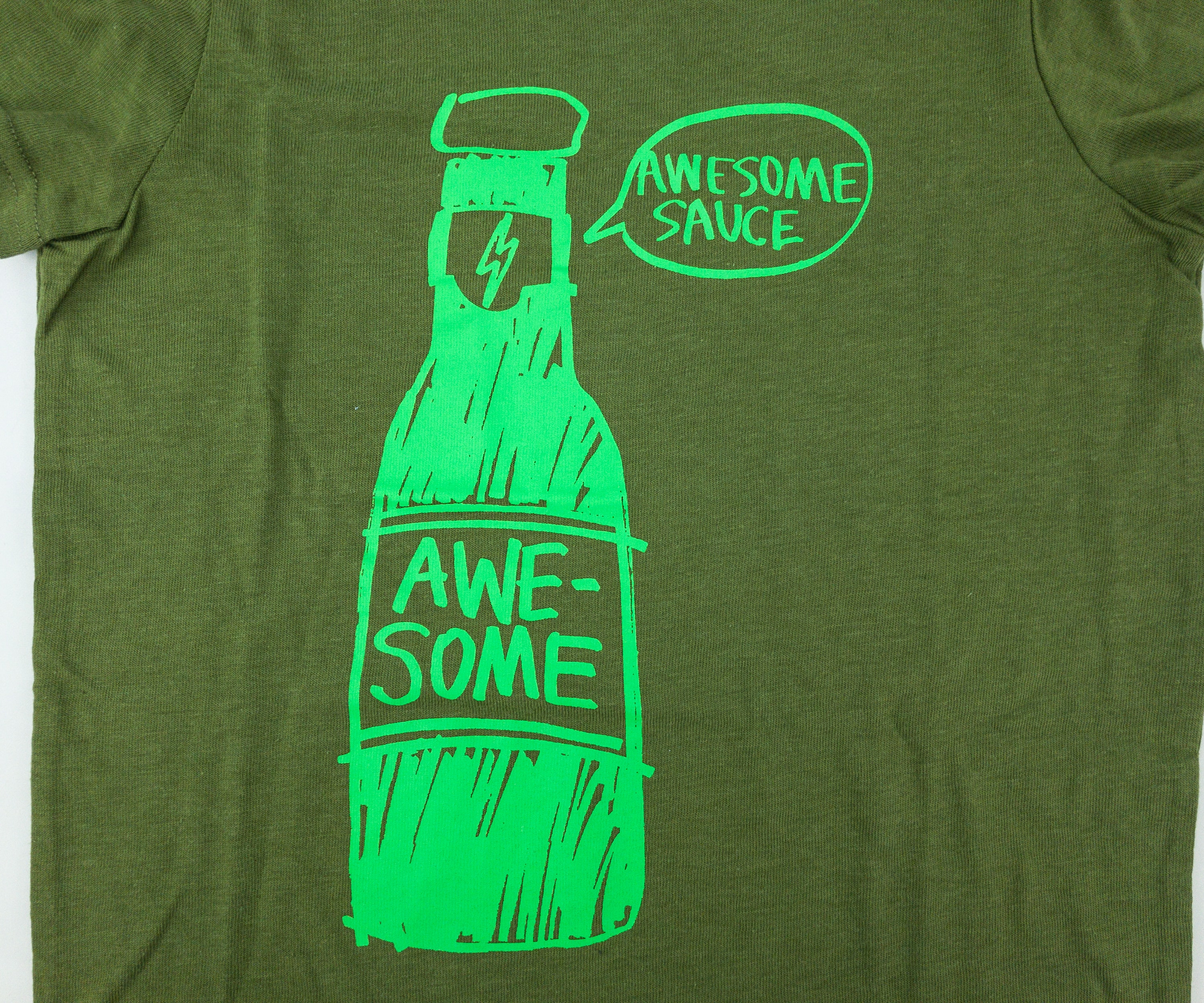 Like the previous shirts we got, this one contains a large and simple yet eye-catching design in the middle, an awesome bottle sauce!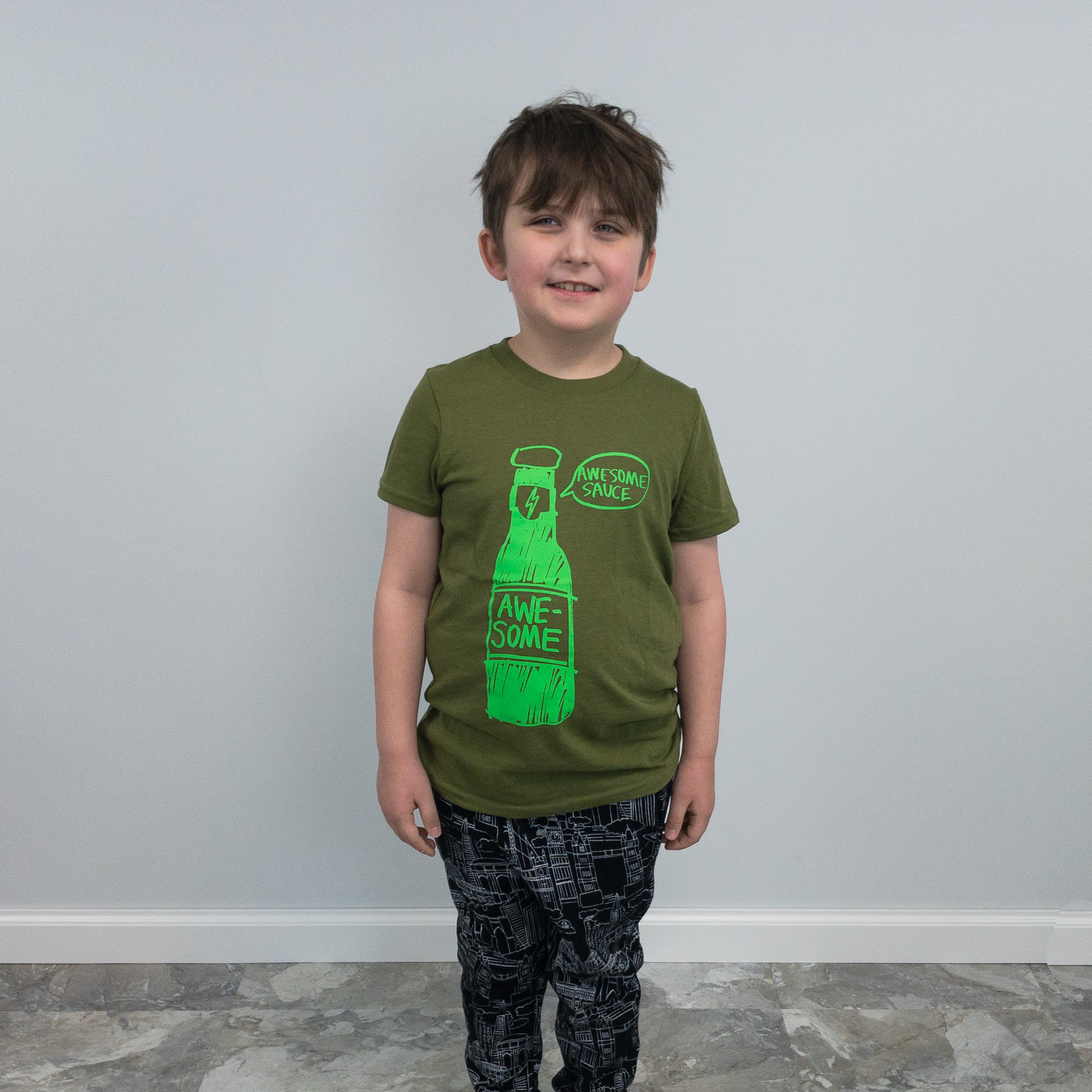 Pairing this awesome shirt with the jogger makes a really cool and casual spring outfit.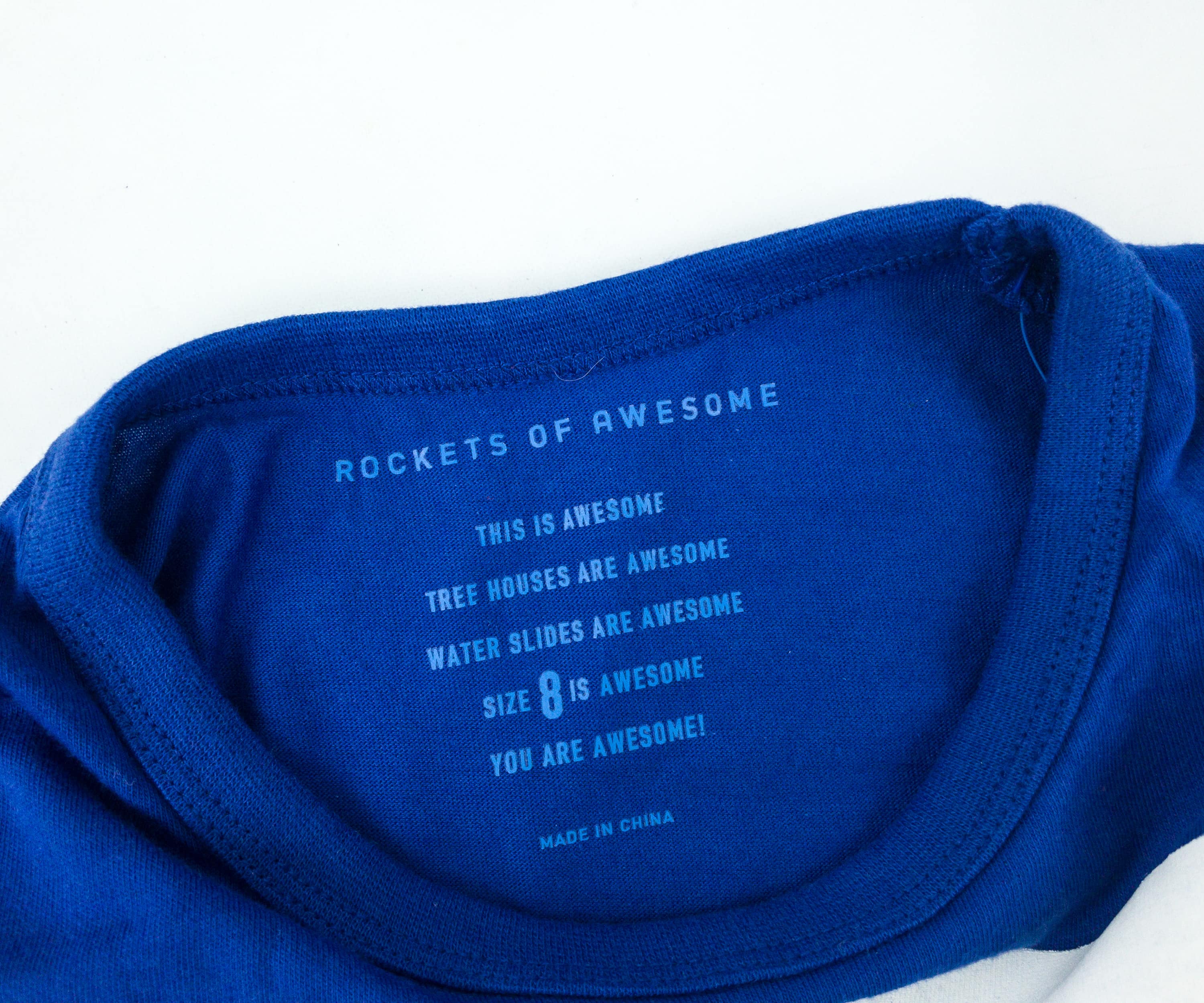 Whoa-Rilla Tee ($26.50) This tee is filled with awesomeness!
This blue long-sleeved sweatshirt features a smooth and soft textured fabric that is breathable. It's so lightweight too!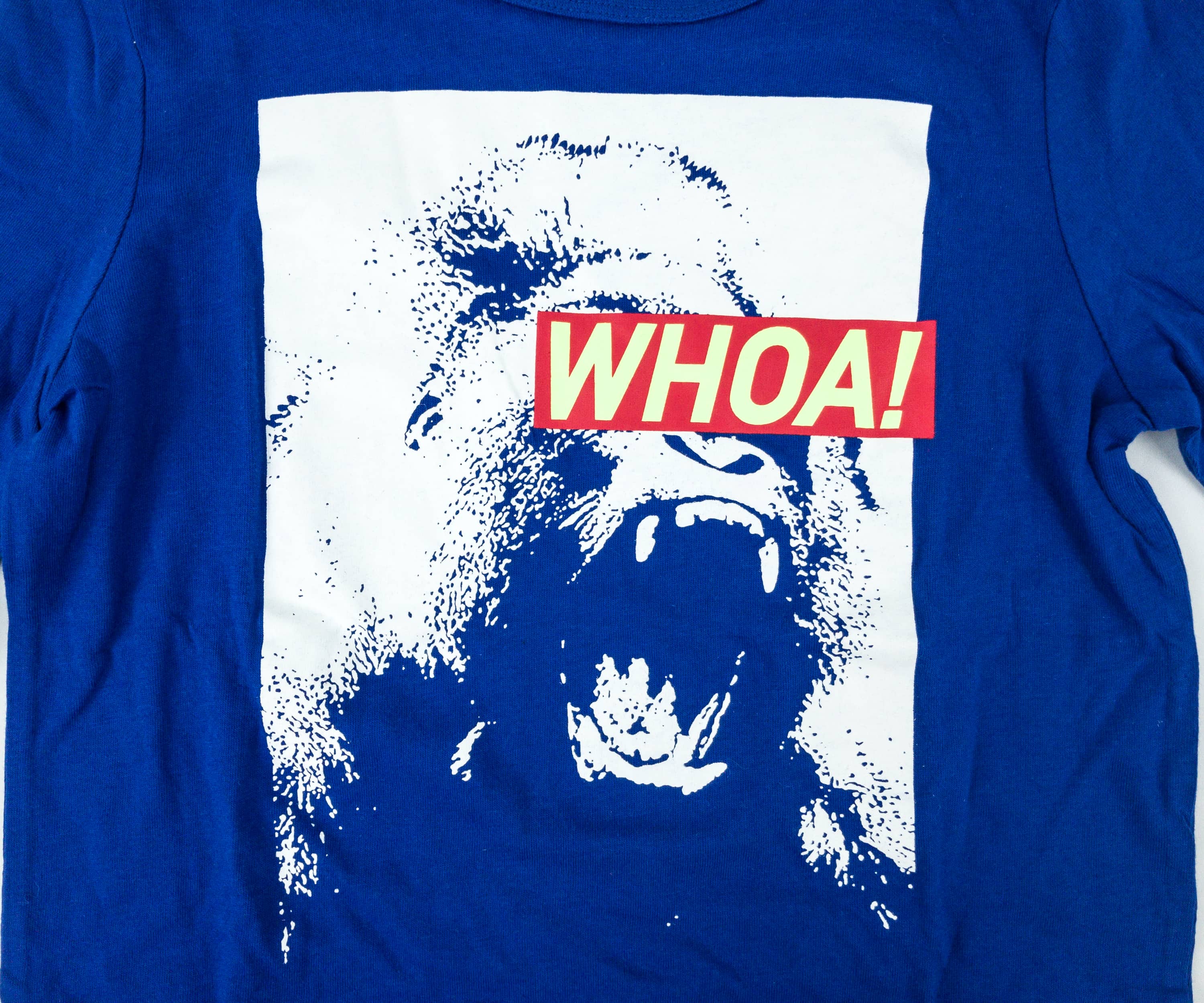 The shirt also features a huge print of a ferocious gorilla with a WHOA! covering both of its eyes.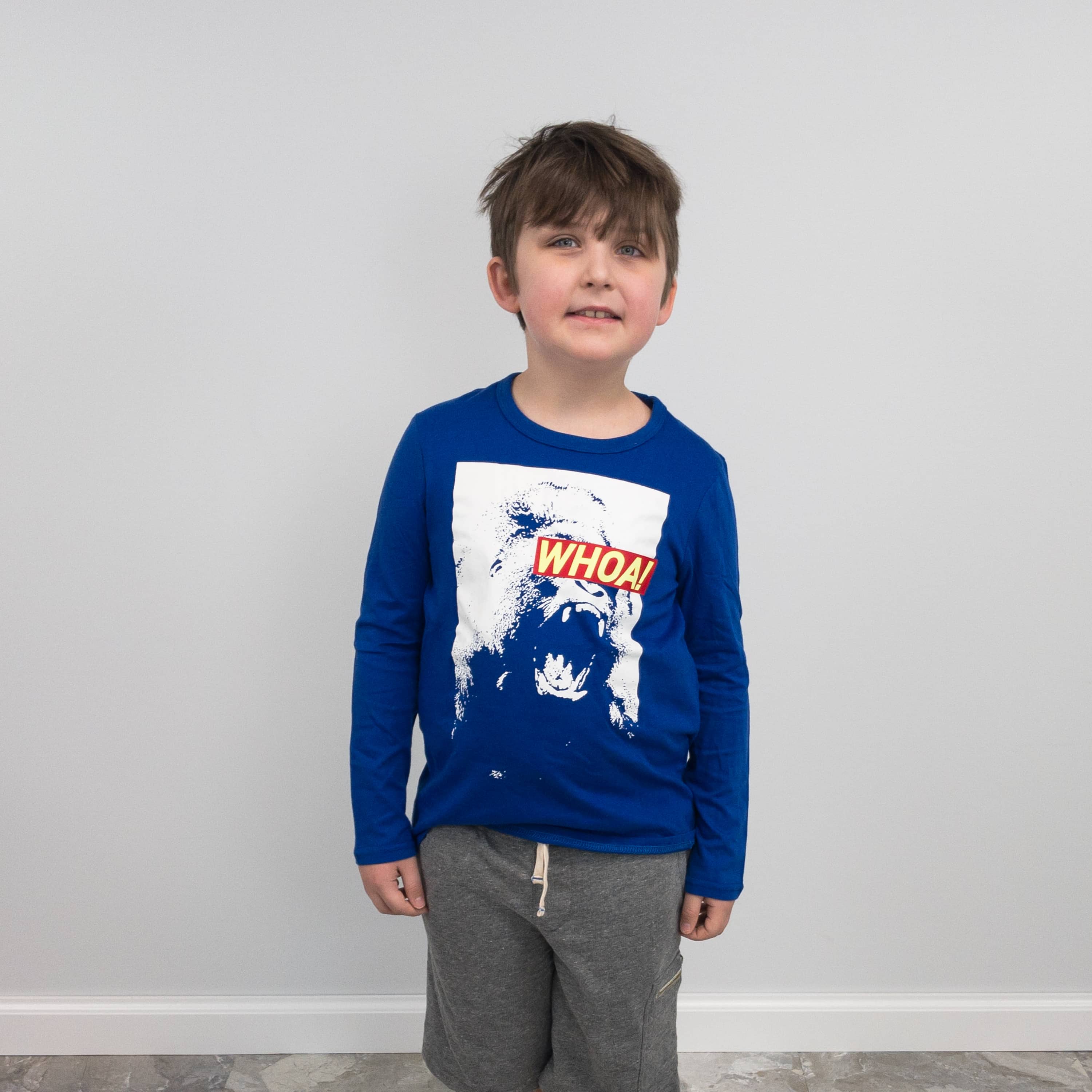 My son looks so hip with his new WHOAwesome sweatshirt!
This quarter's Rockets of Awesome box is all about fun and comfort! My son really loved all the items inside the box. The shirts and long sleeves are well-designed, and they're all perfect for spring. His favorites are the doodle jogger, glow in the dark kangaroo sweater, and Whoa-rilla pullover tee. This is such an exciting clothing subscription for kids! Also, you only pay for the items you choose to keep and they even provide free shipping so you can send back the clothing items you didn't like. I would recommend giving it a shot, especially with the huge discount to keep the entire box!
What do you think of the Spring 2019 Rockets of Awesome Big Boys box?